Type "travel" into the app store and you get 40,608 results. The good news: There's a lot of great tools out there to make your travels better and easier. The bad news: sifting through thousands of apps to find the gems would take about five years. Back to more good news: we've already done it for you!
We've scoured the web to narrow down our list to the nine best travel apps. With these app masterpieces it's like having your own travel agent/concierge/city guide/friend/translator at your beck and call, wherever you are. Time to make your bon voyage even more bon.
1. Hotel Tonight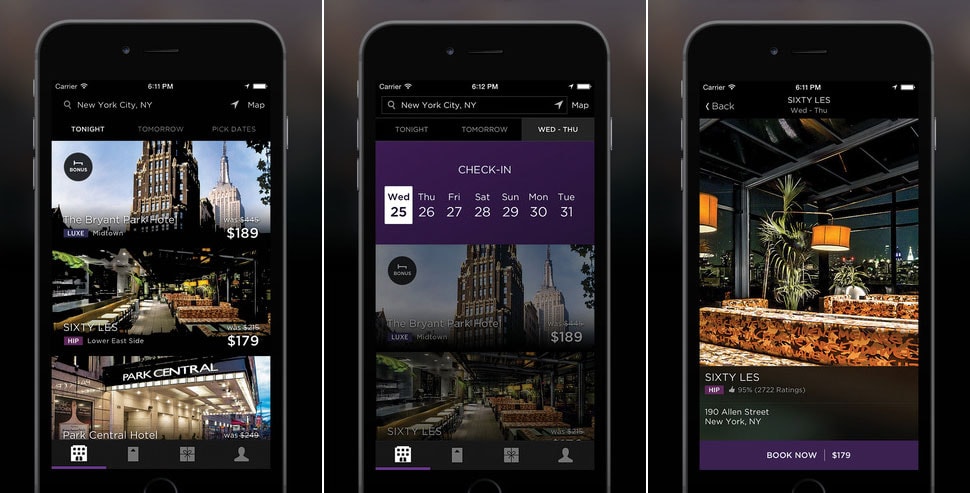 Hotel Tonight is the spontaneous traveler's best friend. Hotel Tonight brings you last minute deals at lovely hotels, all wrapped up into a beautiful and easy-to-navigate package. And they've streamlined the hotel booking process into a brisk 3 taps and 10 seconds. Speedy-Gonzalez would give it five stars. And we concur.
Free; hoteltonight.com
2. Hopper App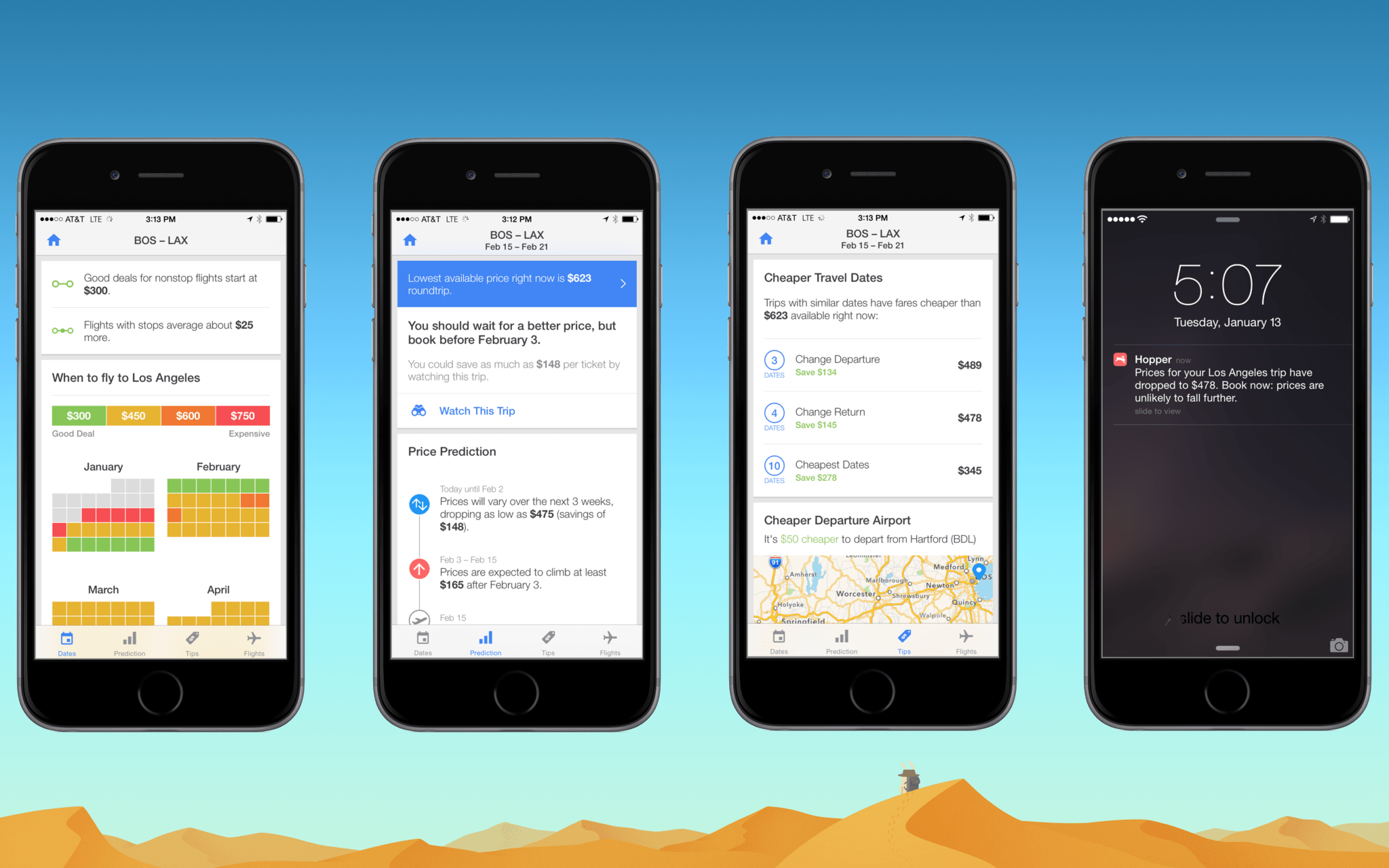 Hopper is like having a personal flight-stalker. This means that instead of constantly checking prices on flights, Hopper does all the stalking for you, and even tells you when you should pounce on a deal.
Just search your desired route and dates to check current flight prices. Then Hopper will show you the current price points, and give their recommendation on whether you should wait for a better price. If Hopper recommends you wait, select "watch this trip" and Hopper will notify you when your flight is at the lowest price. Four words: I love this app.
Free; hopper.com
3. Airbnb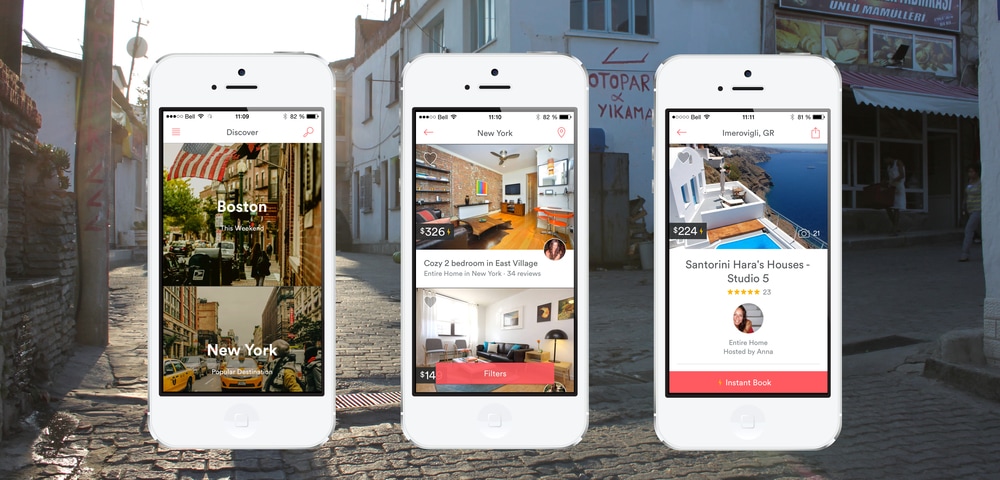 If you haven't used Airbnb yet, there's no time like the present. With Airbnb you can choose from millions of beautiful and unique places (and 1,400 castles!) to stay on your next trip. You can rent a whole home to yourself, or go the less expensive route and rent a room in someone's home. Either way you can't go wrong- instead of paying $300 a night for a small hotel room in Barcelona, why not spend $180 for your own flat complete with a kitchen and host's local recommendations? The homey vibe is included on check out.
Free; airbnb.com
4. Transit App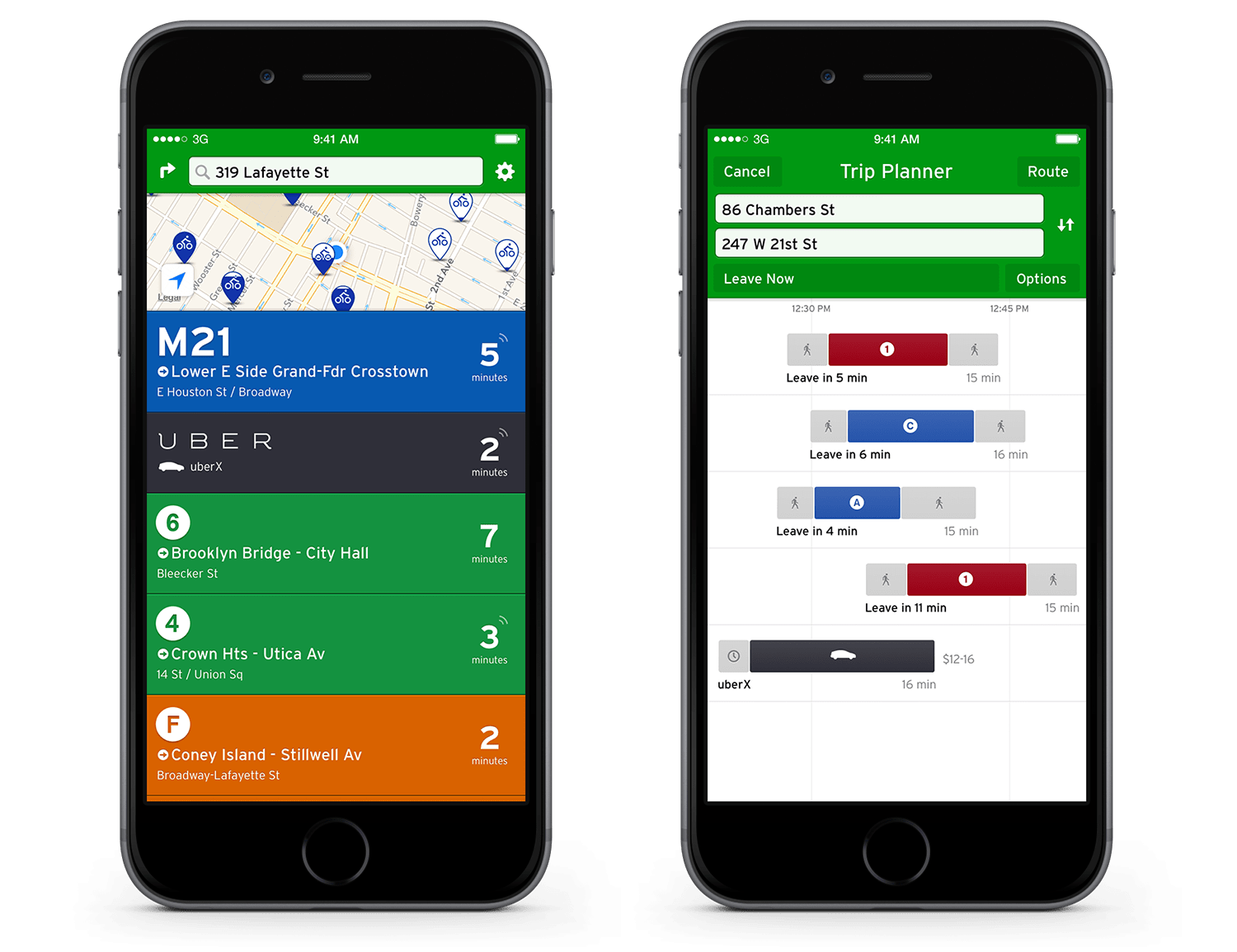 Taking public transportation in a new city is a great thing, but breaking the mysterious schedules behind city transportation can be not-so-great. I consider myself a somewhat seasoned traveler and I find that deciphering the subway in NYC can be more challenging than the Paris Metro. And I don't speak French. Transit App takes the enigma out of city transportation with comprehensive subway, train, and bus directions in 99-plus cities throughout North America, Europe, and Africa.
Like having a personal transportation specialist by your side (but way better), Transit App displays all nearby transportation options and departure times instantly. Use the app to expertly plan your route, and if public transportation isn't cooperating you can request an Uber, or grab the closest bike share or car2go.
Free; thetransitapp.com
5. Packpoint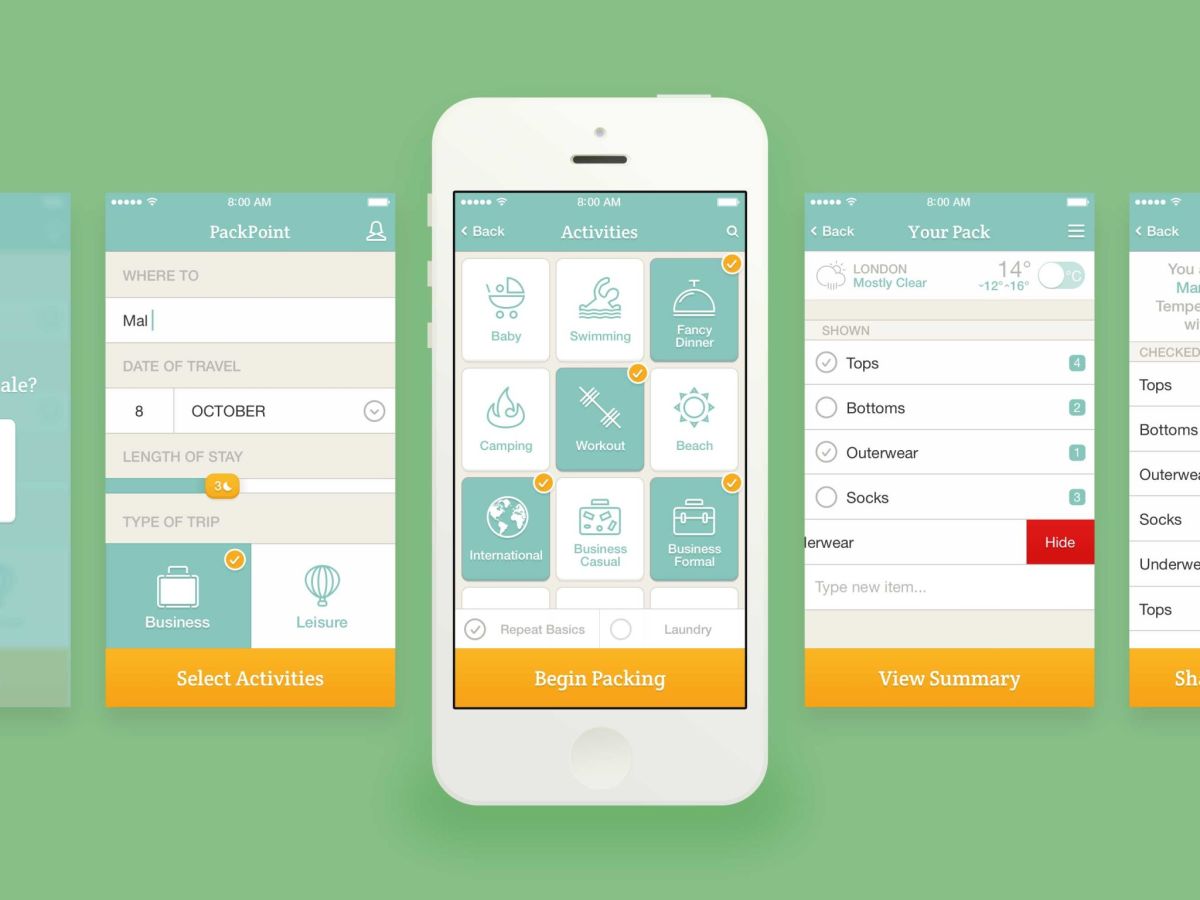 No matter how much I travel, I always find myself packing last minute- trying to research my destination's weather with one hand while doing laundry with the other. Packpoint does some of the research for you and generates a packing list depending on your trip deets.
Just enter trip length, and any activities you plan on doing on your trip and Packpoint will create a lovely (and oh-so-organized) packing list based on your needs and weather forecast. Then you can customize your list to add anything else you desire… like your best running shoes. You don't want to be running in Pamplona without your best running shoes.
Free; packpnt.com
6. LoungeBuddy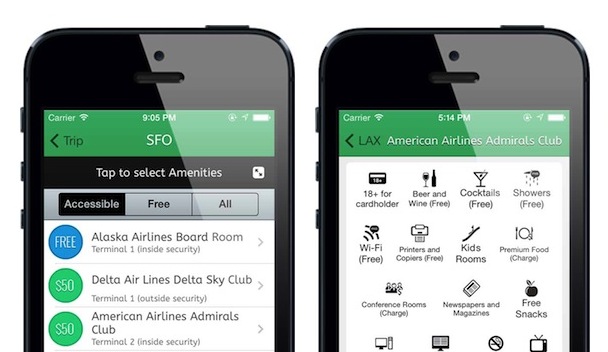 LoungeBuddy gives you the lowdown on lounge amenities at over 500 airports worldwide, and lets you know what free and pay-as-you-go lounges are available. Not in the club? Instantly book access through LoungeBuddy and savor the sweet victory of airport lounging.
Free; loungebuddy.com
7. Maplets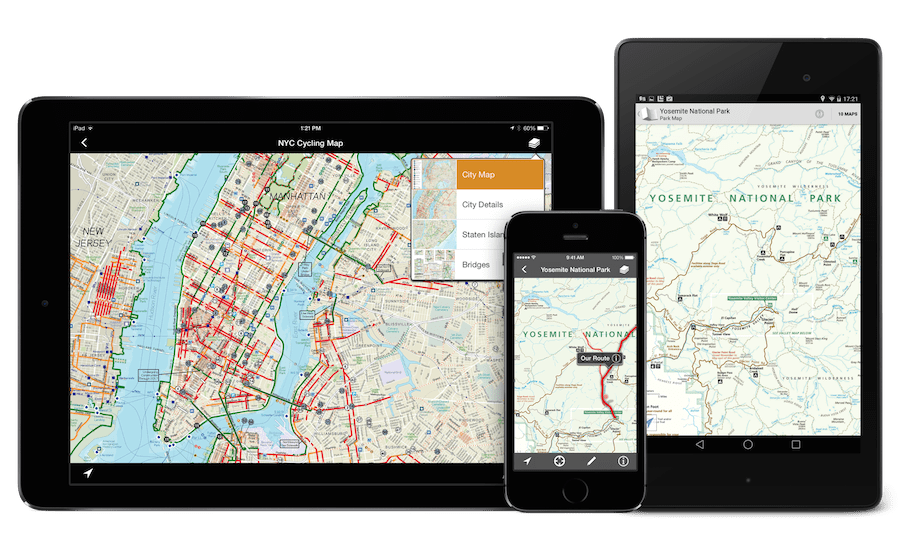 We've all grown to love (and absolutely depend on) Google Maps, but what happens when you're without wifi or phone service? Cue the music and enter Maplets to the rescue. From subway maps, to national park maps, bike routes, or ski trails, Maplets has 10,000 PDF-style maps that store locally on your phone.
$2.99; mobilemaplets.com
8. WhatsApp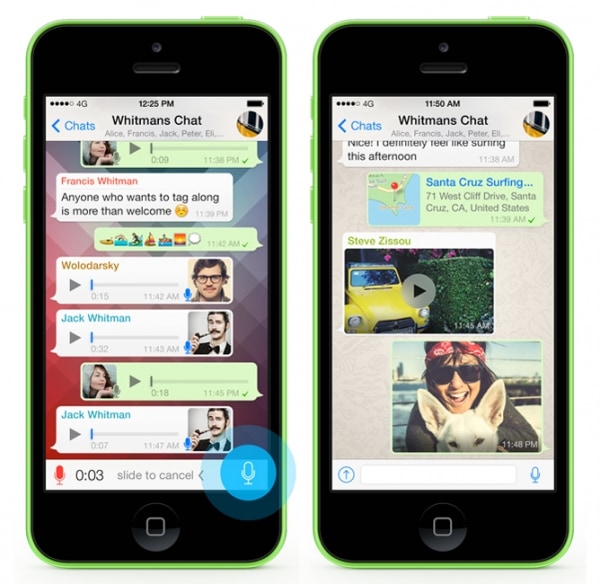 WhatsApp is the international traveler's best friend. Or the person with tons of friends in other countries' best friend. Ok, it's just a really great app. WhatsApp helps you break free from a limited (and internationally expensive) phone plan by enabling you to text for free.
WhatsApp uses a Wi-Fi connection (rather than data roaming) so you can send unlimited texts, images, audio messages, and videos to WhatsApp users worldwide.
First year is free, then $0.99 annually; whatsapp.com
9. Google Translate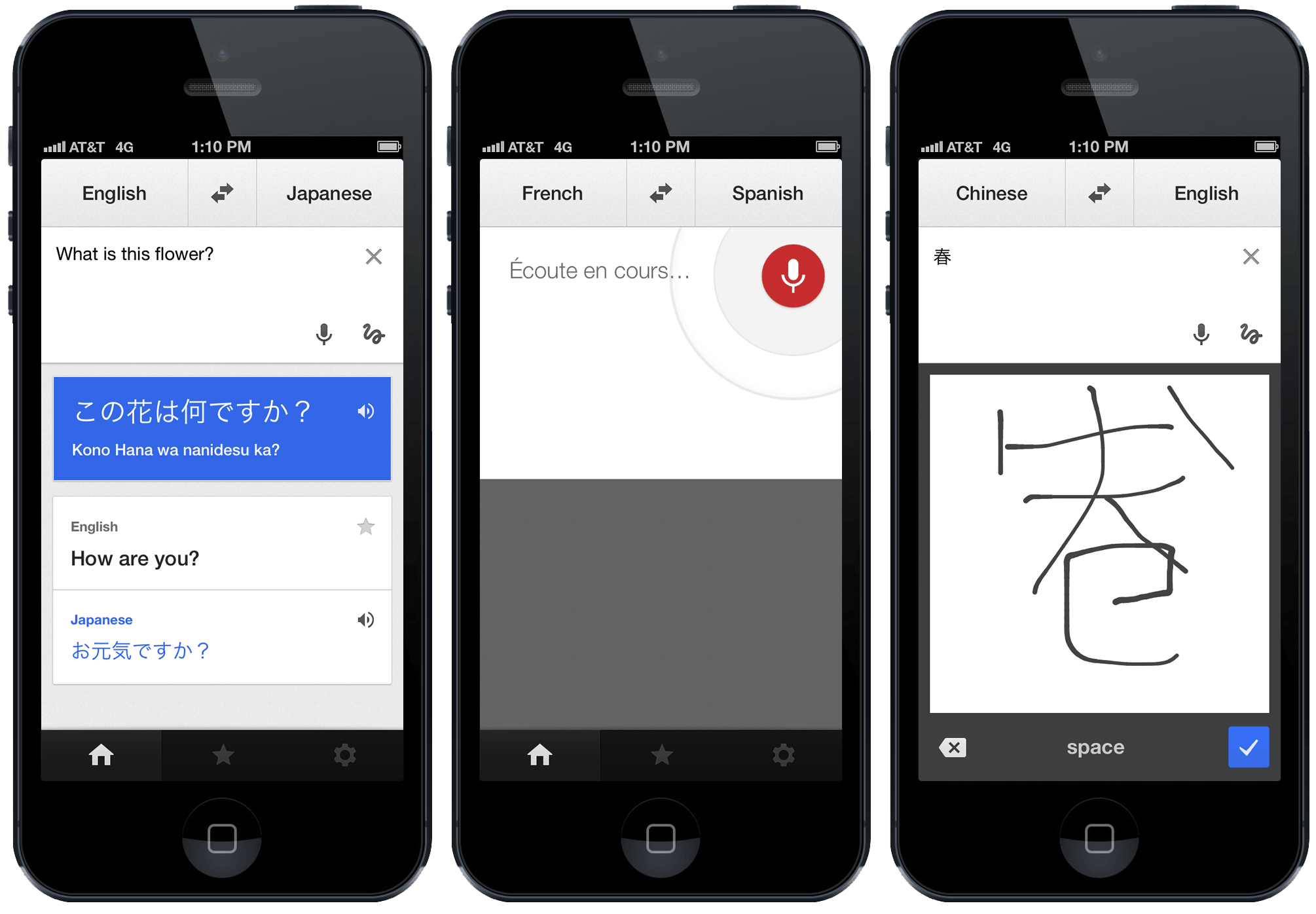 How many languages do you speak? I speak 1.75 of them: English = 1, Spanish = .5, Italian= .25, respectively. Since most people speak about .0003% of the world's languages (there's about 6,500 of them), I'm going to go ahead and assume we all could use some language assistance on our travels.
With the Google Translate app, type or speak a phrase into your phone and the app will give you a translation. The app supports 90 languages (!!!), and downloadable packs are available for offline use.
Free; translate.google.com
What are your favorite travel apps? Please let us know in the comments!