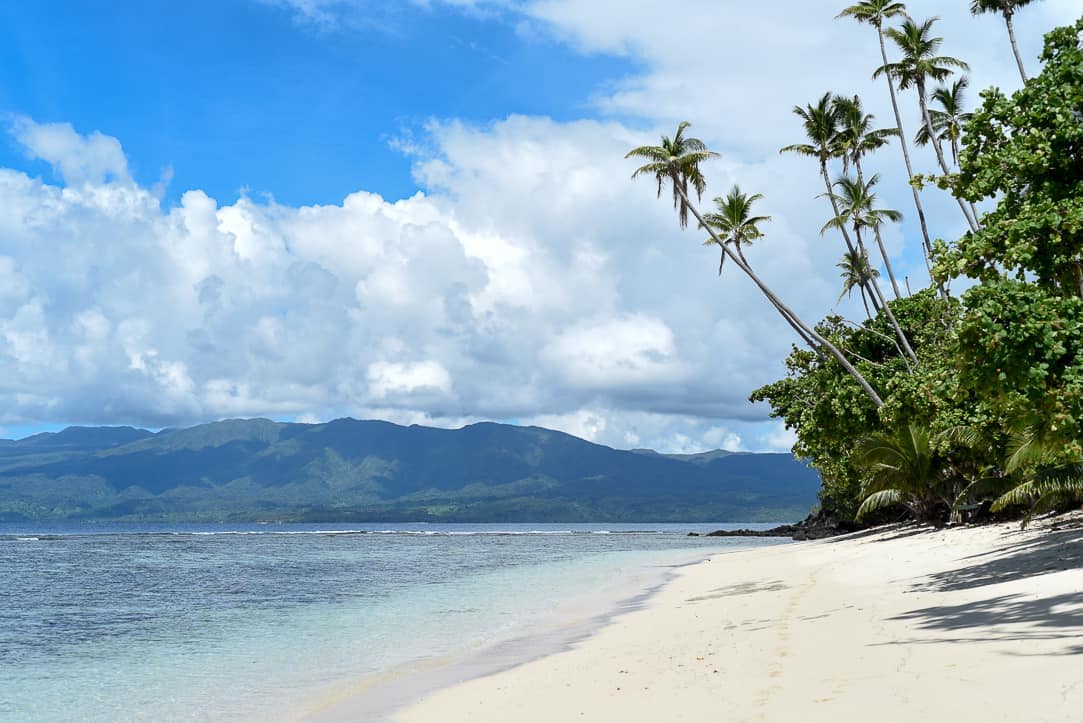 If you're on the hunt for an affordable surf trip in paradise, a budget surf trip in Fiji might be the last thing to ever cross your mind. A lot of people associate Fiji with luxury, bungalows over water, and giant prohibitive dollar signs. The reality is that while there's plenty of luxury in Fiji, there's also plenty of reasonably-priced places in the South Pacific.
Introducing an awesome budget surf trip in Fiji that won't break the bank: Maqai Eco Surf Resort.
Maqai Eco Surf Resort is a private island resort nestled into five acres of rainforest on Qamea island in northern Fiji. This little slice of paradise is surrounded by perfectly turquoise Fijian water, white sandy beaches, and oh yeah, some seriously amazing surf. Directly out in front of Maqai Beach (pronounced "Mungai") there's a handful of breaks you can access within 5 – 15 minutes via boat.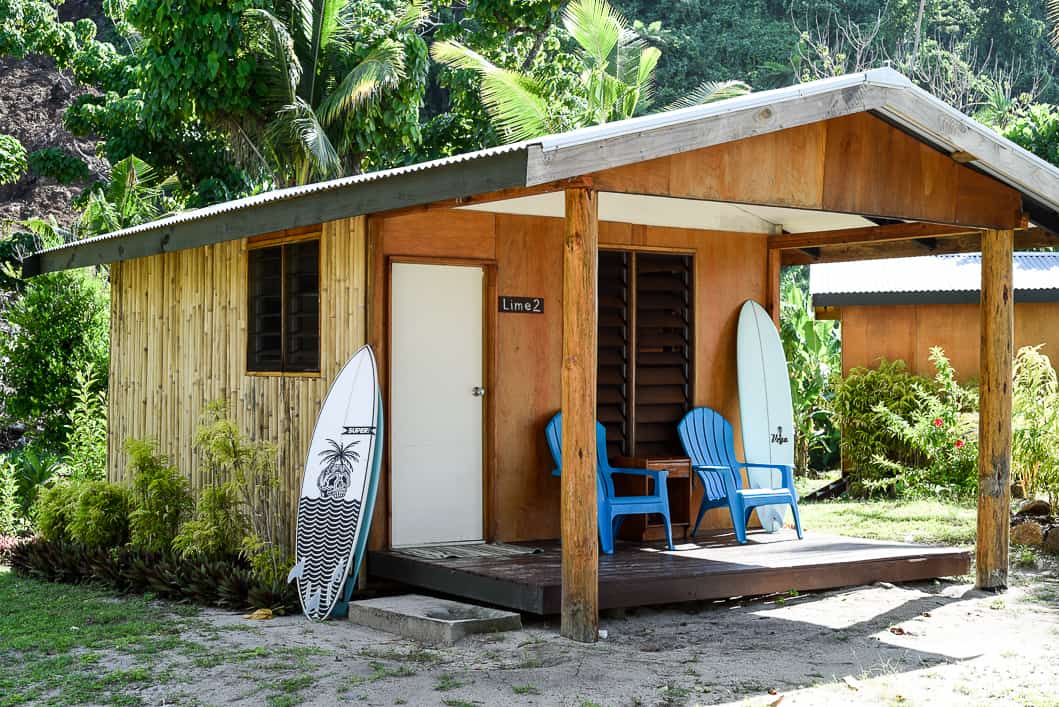 So they don't have bungalows over water, but there are bungalows right next to the water. Yeah, they might be a little basic, but hey- you're on a tiny semi-deserted island in the South Pacific surrounded by amazing surf. Who needs luxury when you're rich with stoke?
THE SURF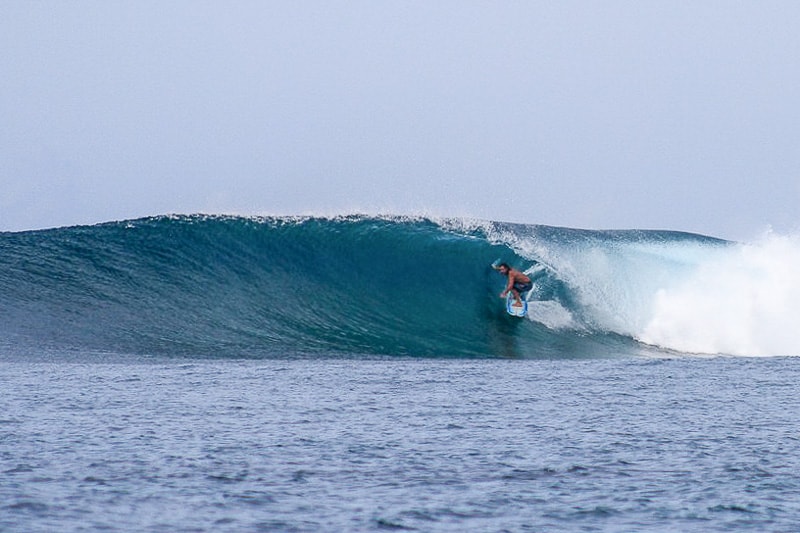 It goes without saying that Fiji is a top surf destination with its fair share of world-class breaks. Fiji is beloved by surfers for its barrels, and home to two of the best lefts on planet Earth: Cloudbreak and Restaurants.
So Cloudbreak actually has nothing to do with Maqai Resort other than it's in Fiji… I digress. Anyway…
Most breaks in Fiji are only accessible by boat, so make sure you build boat costs into your budget, or consider staying at a place with boat trips included in the price.
Surf season is year-round in Fiji, but there are two distinct surf seasons. There's the Fijian summer, from November to April, which is (mostly) the off-season, and the winter season, AKA peak season from May to October. The most famous breaks can get pretty crowded during peak season (March – November), but you can still score on some uncrowded breaks at certain times of the year. It's not unusual to be one of a handful of surfers some days.
That being said- the surf seasons in Maqai are a bit different…
A lot of the most famous breaks in Fiji are located in in the south, which pick up different swells than northern Fiji, where Maqai is located. The best surf season in Maqai is October to May when the offshore winds are most consistent. This works out great since the peak season for the rest of Fiji is essentially the opposite.
The summer season in Maqai is when the rights (Maqai and Purple Wall) really fire up, which is great for you right-lovers, as Fiji is predominantly lefts. Summer is that special time when Maqai becomes a surfer's paradise with warm water, no crowds, and various options for different levels of surfing. Maqai Resort has a detailed lowdown on their nearby breaks you can check out. Commence the daydreaming.
WHAT WE LOVE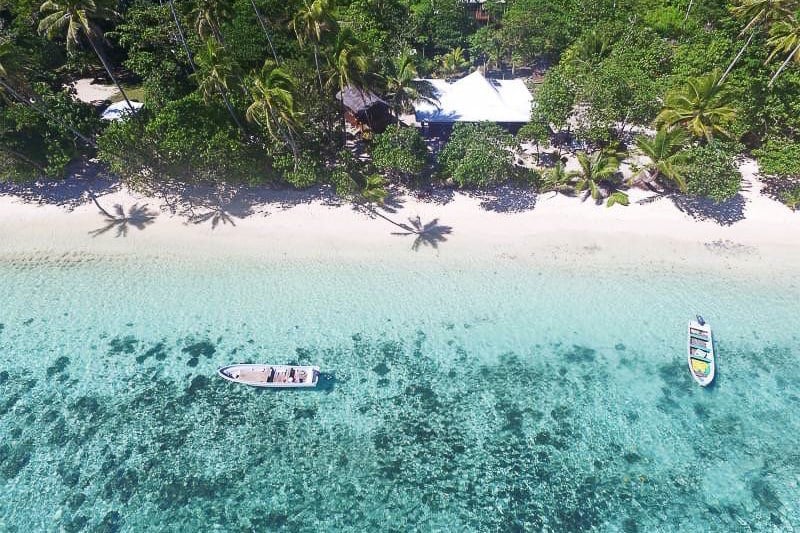 This surf sesh data from a recent guest's Ripcurl GPS watch that measures surf time, wave speed, and length.

Day One – 3 sessions, 5 hours and 10 minutes in the water, 73 waves, traveled a total of 28.8 km, top speed 34 km.
Day Two – 2 sessions, 2:45 in the water, 54 waves, top speed 37 km.
You had us at 73 waves.
The off-the-beaten-path feel of this little island. If you've ever wanted to live out your own Robinson Crusoe fantasy, this is the place. It's like being a castaway on a remote tiny island, except you're glamping, eating delicious food, and you have boats to the best breaks around. (Our kind of castaway life.)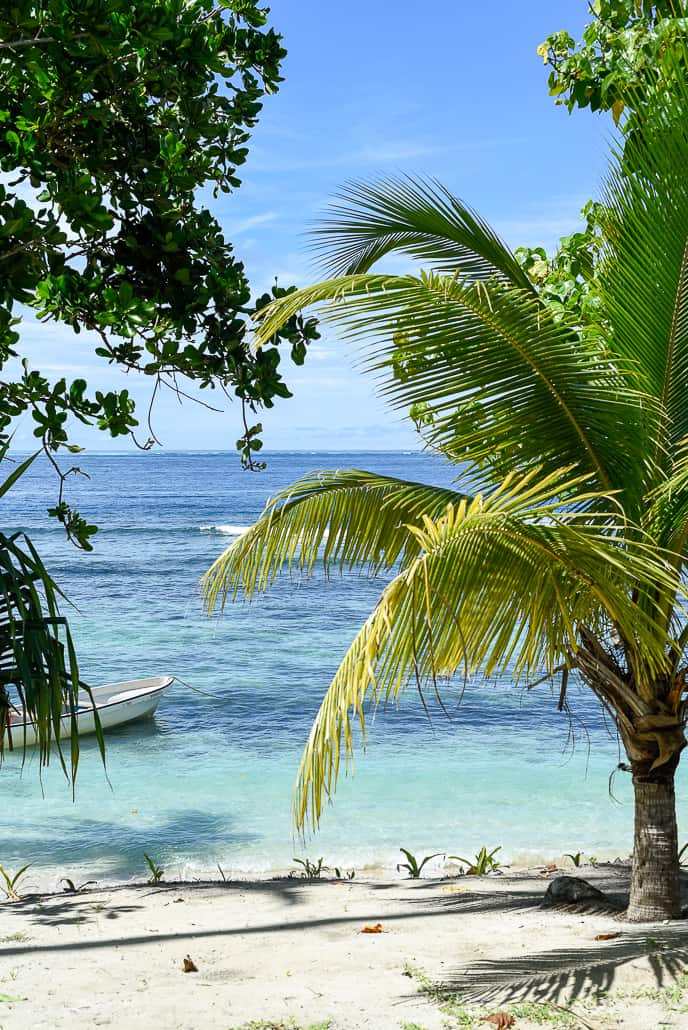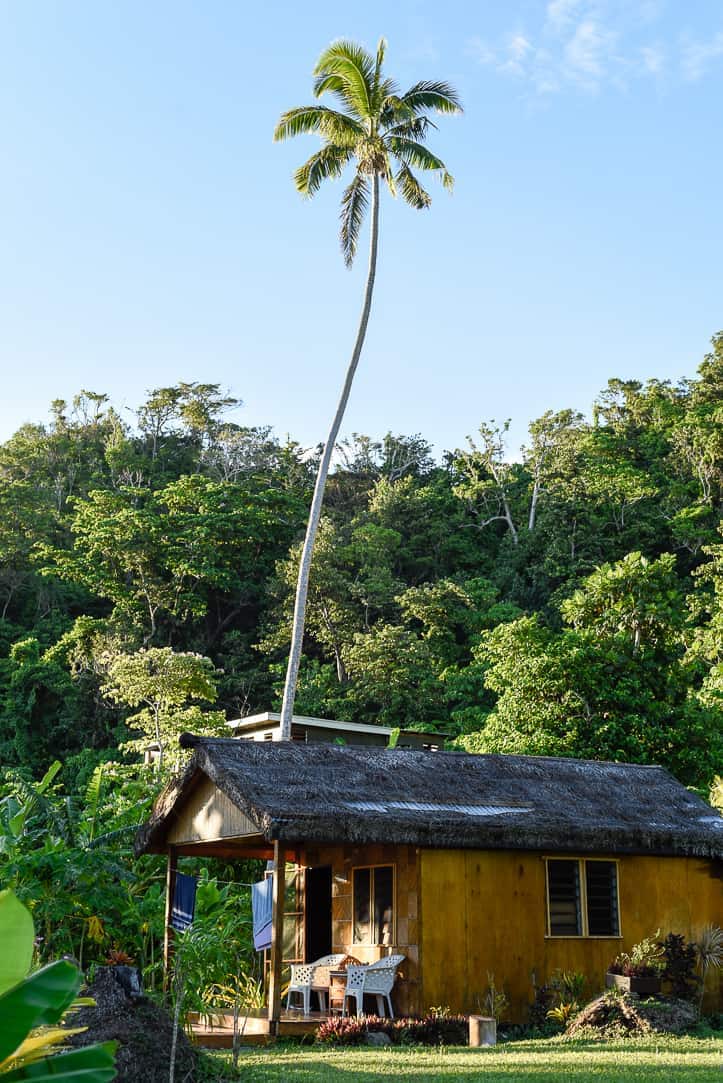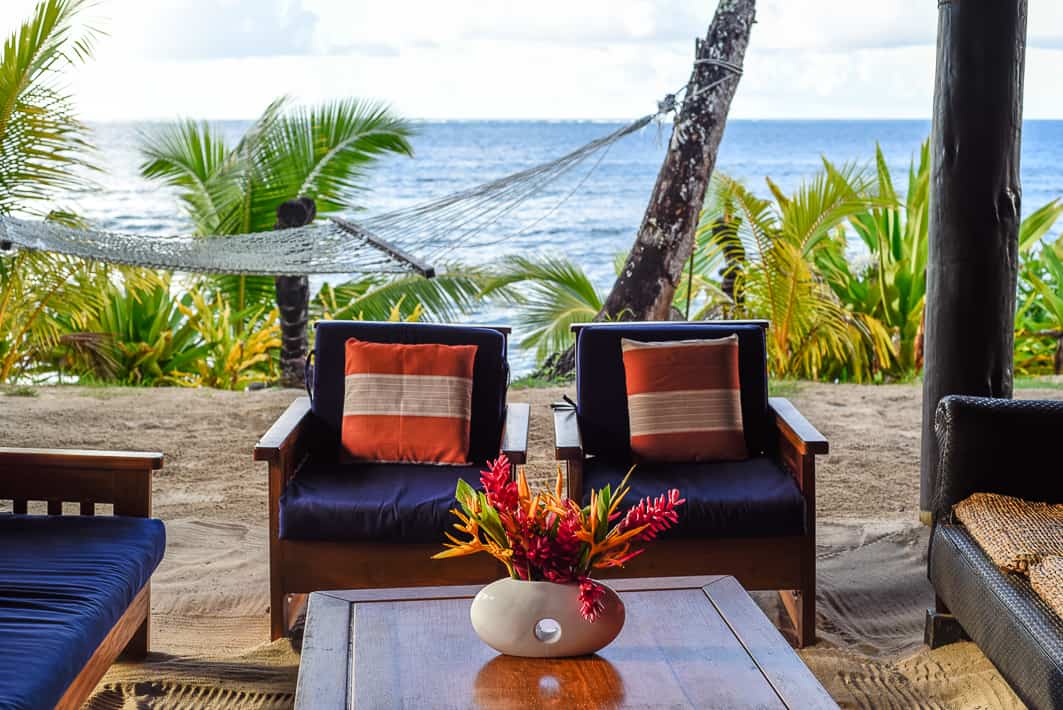 There's no need to waste surf time getting out to breaks. A 5-minute boat ride will take you to an uncrowded selection of epic waves including "Kava's" (a fast left ideal for carving), "Bula bowls" (a fun left with a barreling end section), and "Maqai" a world-class 250m long right hander.
The Eco initiatives; Maqai uses solar power for energy, fresh spring water from the mountains, and locally-sourced food. Fresh vegetables and fruits are grown onsite in their organic garden, and they also use fresh food from the local village.
DETAILS
 GETTING THERE:
Fly into Nadi international airport, then hop on a short flight to Taveuni island.
Give Maqai Resort details on your travel arrangements and they'll pick you up at the airport or ferry landing.
RATES:
ULTIMATE INTERMEDIATE / ADVANCED: 5 night Surfer Combo
Starting at $528 USD per person
Package includes: • Transfers to/from the airport to Maqai Resort • 5 nights accommodation • 5 days breakfast, lunch and 2-course dinner • 5 boat trips to Maqai Reef or purple wall • Free use of snorkel and kayak equipment • 1 hour coco back massage • $50 Bar Voucher
ULTIMATE INTERMEDIATE / ADVANCED: 7 night Surfer Combo
Starting at $740 USD per person
Package includes: • Meet and greet • Transfers to/from the airport to Maqai Resort • 7 nights accommodation • 7 days, breakfast, lunch and 2 course dinner • 7 boat trips to surf with guide •Free use of snorkel and kayak equipment • 1-hour coco back massage • $70 Bar Voucher
AWESOME LEARNER SURFER: 7 night Surfer Combo 
Starting at $1033 USD per person
Package includes: • Transfers to/from the airport to Maqai Resort • 7 nights accommodation • 7 days, breakfast, lunch and 2 course dinner • 7 boat trips to Maqai reef with surf guide • 4 x 2 hour surf lessons • 7 days surf board hire • 1 hour coco back massage • $70 Bar Voucher
MAQAI BEACH ECO SURF RESORT
Qamea, Taveuni, Northern Islands, Fiji