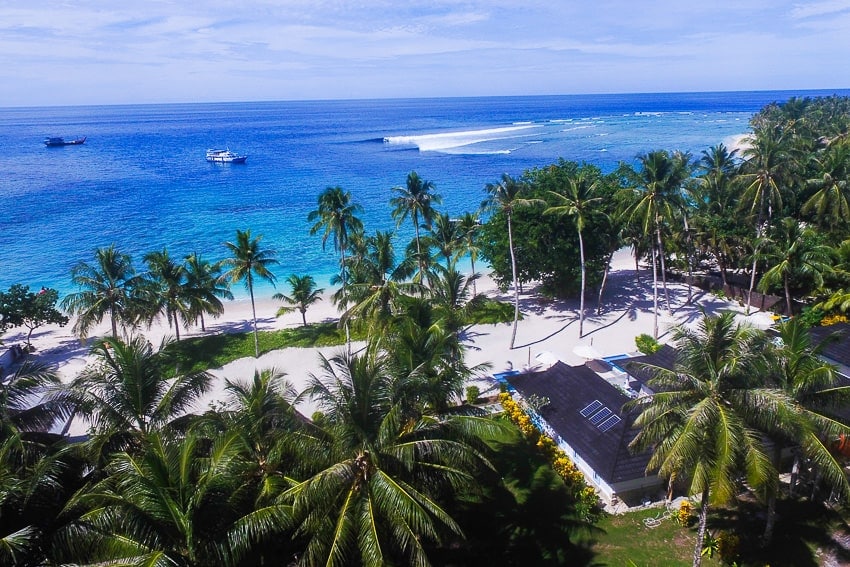 Hollow Tree's Resort is an all-inclusive beachfront surf resort in the Mentawai Islands at one of the finest rights in the world.
If you're looking to experience the beautiful Mentawais with one of the best right-handers directly out your front door, then look no further than Hollow Tree's Resort. This all-inclusive surf resort sits on a stunning stretch of white sand beach with Lance's Right (aka Hollow Tree's) surf break directly out front.
Hollow Tree's caters to surfers of all levels and has no less than 10 world-class waves within a short boat or bike ride from the resort. So whether you're looking for a fast barreling tube or an easier intermediate-friendly wave, you're destined to find the ideal waves to suit your taste.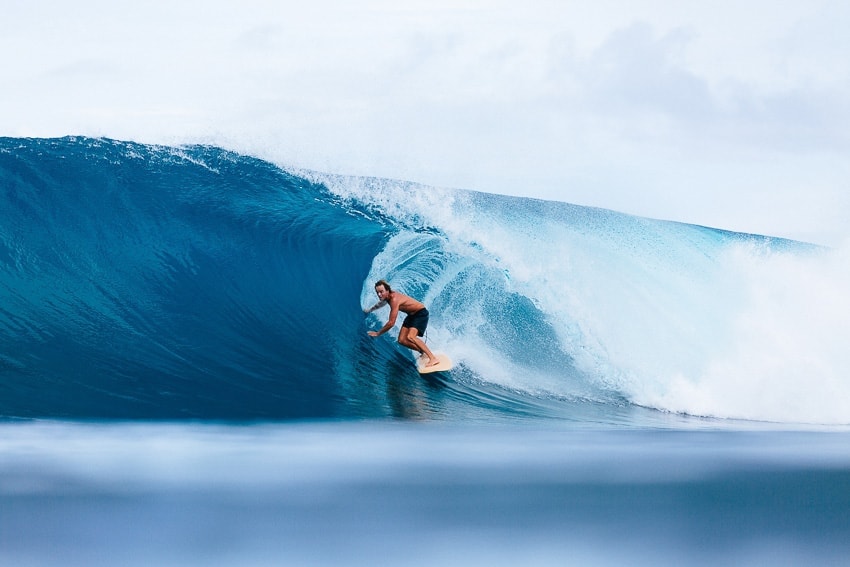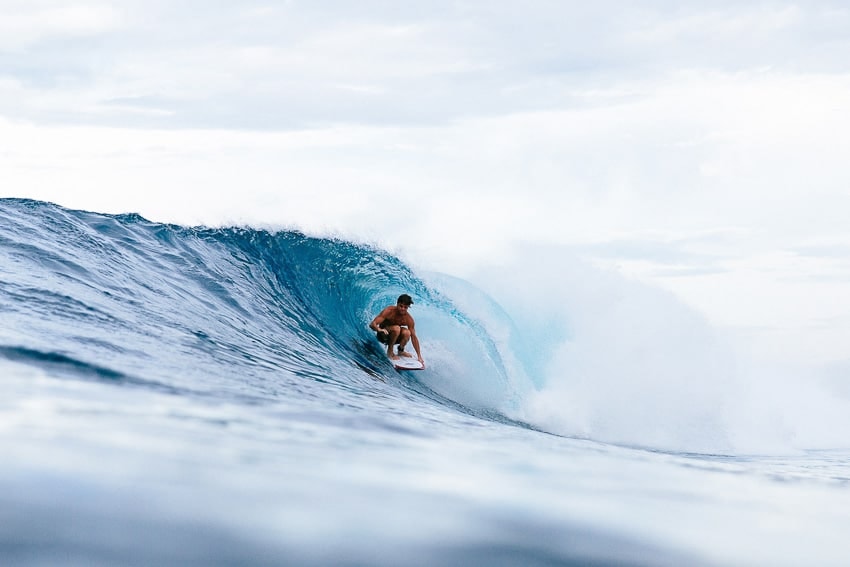 Remodeled and re-opened in 2017, Hollow Tree's Resort is located on a postcard-perfect swimmable beach framed by lush palm trees on one side and bright turquoise water on the other.
When you're not catching the waves of your life, you can lounge the day away poolside, get your hike on in the jungle, or use any of the resort's water toys to kayak, stand-up paddleboard, or snorkel the pristine waters out front.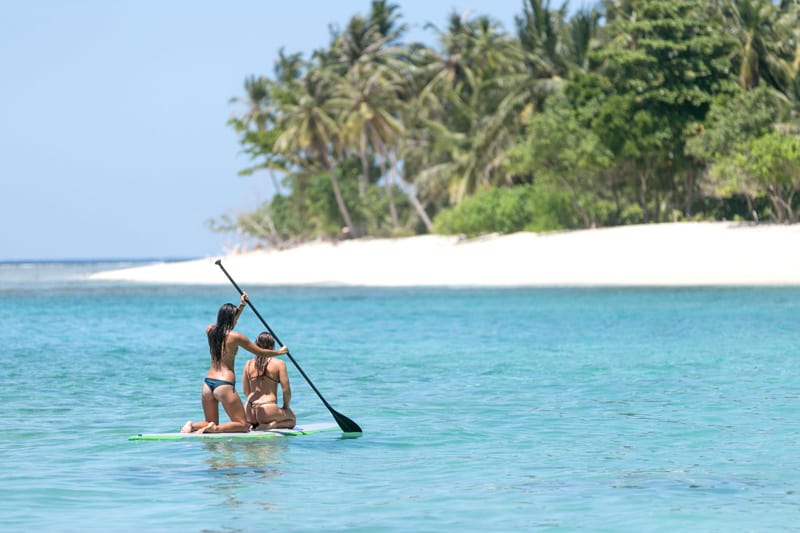 Hollow Tree's Resort offers shared accommodation of eight bright and modern rooms in four villas. Each villa has two shared bedrooms with double or single beds and one generous bathroom with all the modern amenities: A/C, hot showers, mosquito nets, a mini-fridge, and a private dip pool to lounge around between surfs.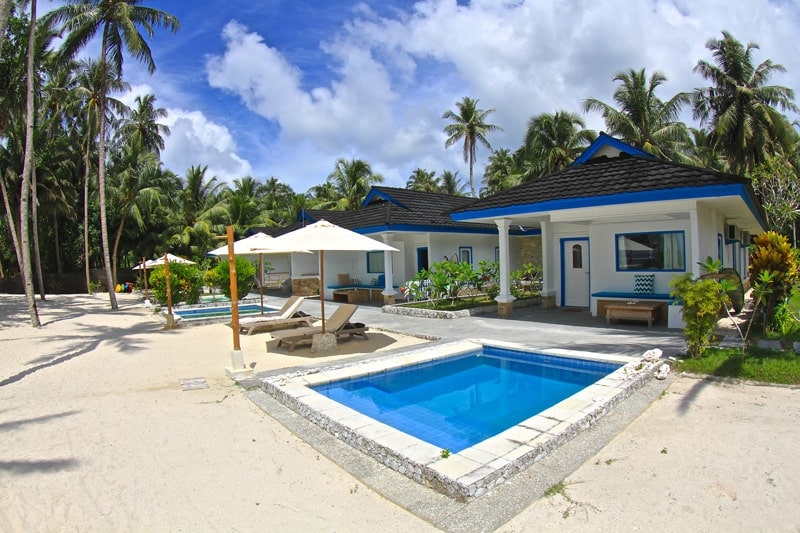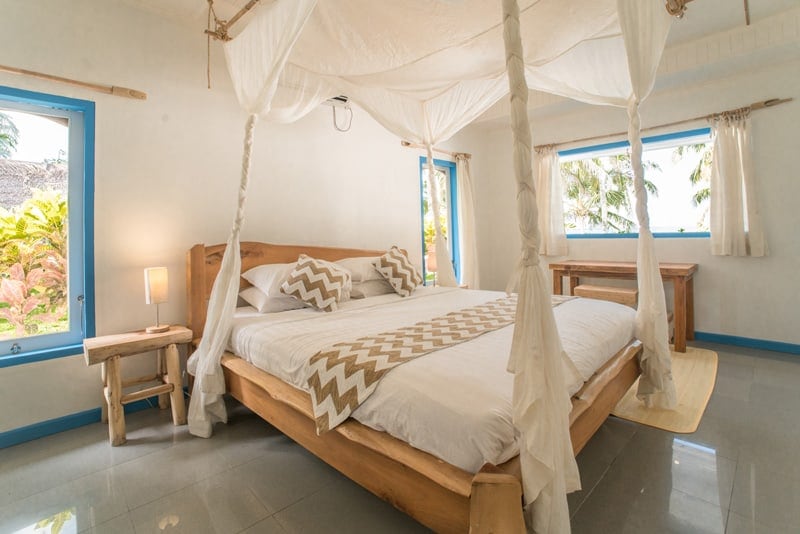 The all-inclusive package includes 3 daily meals, 3 beers, 2 soft drinks, filtered water, and our favorite perk, unlimited coconuts (can we get a hell yeah?!). The in-house chef cooks fresh gourmet meals every day inspired by French, Thai and Indonesian cuisine, and lunch and dinner are served buffet-style, so you're sure to get the fuel you need to power those epic surf sessions.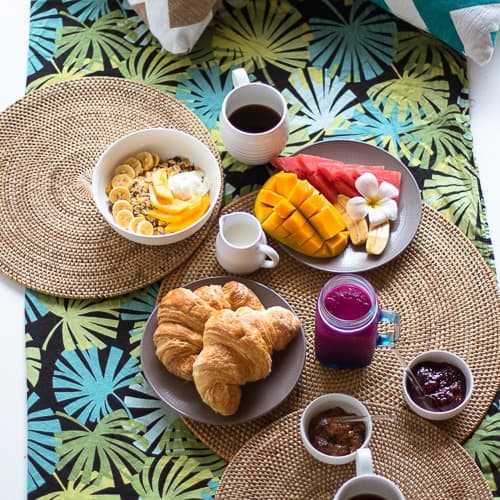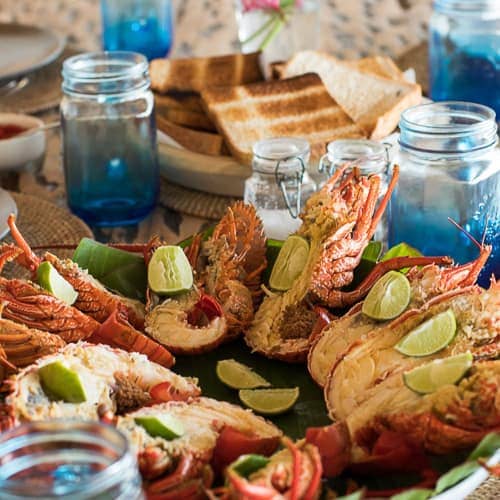 With a maximum of 16 guests at any time, this place is an island castaway fantasy come true–the kind with insane surf, all the modern amenities and delicious gourmet meals on hand. The kind where the only thing you have to do is decide when you want to surf, chill, or simply bask in the tropical paradise that is Hollow Tree's Resort.
THE SURF
"Hollow Tree's" commonly known as "HT's" is one of the most consistent right-handers in the world. It can create some of the best barrels. Surfers travel from around the world just to surf the famous top section called "The Office". The wave wraps around the reef into a calm bay where even on big swells you can swim and enjoy the amazing spectacle the wave has to offer.
Around the resort, there are about 10 world class waves, accessible by a short boat ride or a Scooter through the amazing Mentawai Jungle.
CLOSEST WAVES
LANCE'S LEFT – A long and consistent left hander right around the corner from the Resort. The wave offers a barrel of the takeoff and a long open face for multiple manoeuvers down the line. Being on the other side of the island and facing east the left is a good option when the wind is onshore at HT's. Perfect for all levels and long perfect left lovers.
COBRA – An A-frame peak just a few meters up from Lance's left that offers a good backdoor left-hand barrel. Don't forget to kick out before it closes out on dry reef. Sometimes you may get lucky and connect with Lance's Left and get one of the longest waves. This wave is a good option to get away from the crowd of Lance's left.
BINTANGS – A short dredging right, on the other side of the bay at Lance's left. On medium Swells, it offers a short but thrilling barrel. On smaller days becomes a fun mellow rippable wave.
Works best on south swells and north winds.
BEACH BREAK – Just a short bike ride away from the resort, the beach break offers beautiful crystal clear left and right peaks, perfect for all levels and even if you want to learn how to surf we can organize lessons.
THE POINT – Long fun right-hander, suitable for all levels, with hollow and flat sections. Just a few hundred meters from HT's.
PHOTOS
THE SKINNY
LOCATION: South Sipora, Indonesia
CLOSEST AIRPORT: Padang – Minangkabau International Airport
PROPERTY TYPE: All-inclusive Beachfront Resort
PROPERTY SIZE & STYLE: 4 beachfront villas; each villa has 2 separate rooms sharing 1 bathroom
FAMILY FRIENDLY: Yes
WATER TEMP: Around 80°F (27°C) all year long
PEAK SURF SEASON: July – August
SHOULDER SURF SEASON: April – June and September – October
SURF EXPERIENCE: Beginner to advanced
INSTAGRAM: @htsresort
PRICING: $200 USD per night all year long