Villa Morabeza is a luxury 8-bedroom villa in a private beachfront community in Tamarindo, Costa Rica.
A perfect choice for big families or groups of friends, Villa Morabeza is a modern gorgeous villa equipped with all the goods to make your next surf trip an amazing one. Located on the beach at Playa Langosta, this luxury vacation rental is a private and spacious abode in Costa Rican paradise.
On the northern Pacific Coast in the province of Guanacaste, Tamarindo has become one of the most developed and accessible beach towns in Costa Rica. Whereas many beach towns in the country are quiet and rural, Tamarindo offers a more lively experience complete with an abundance of restaurants, bars, beachfront lounges, and a buzzing nightlife.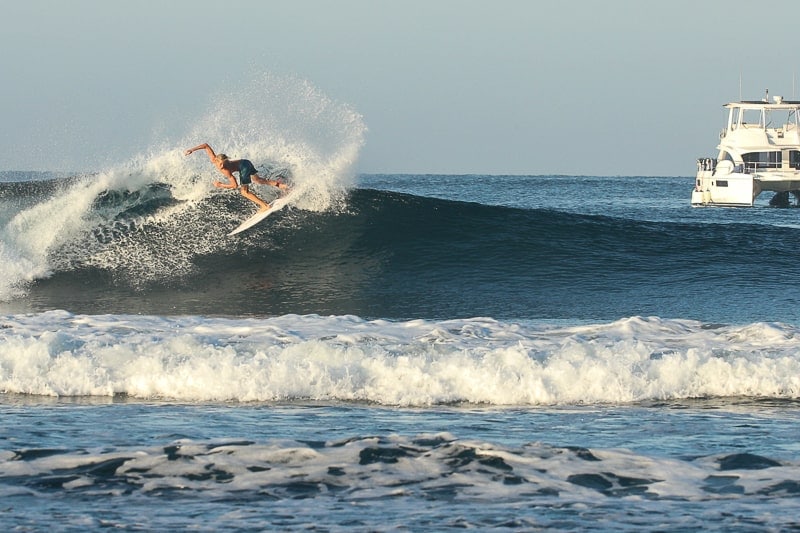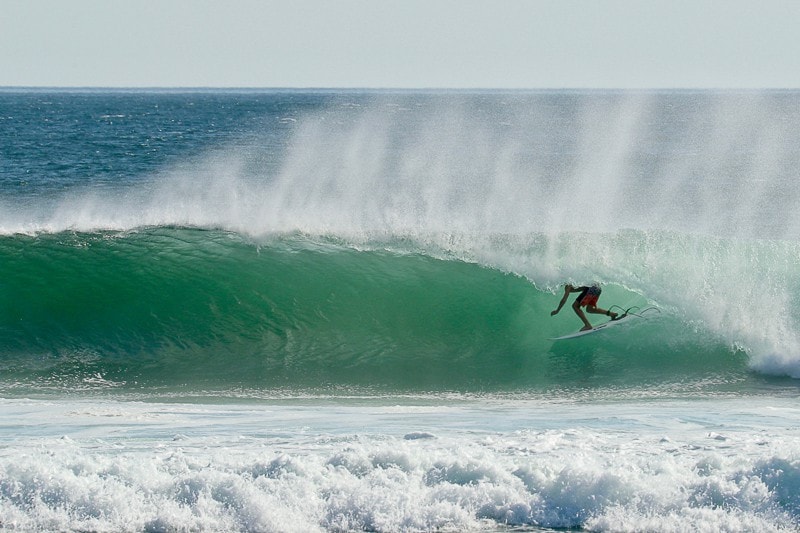 The surf in Tamarindo and the surrounding area is known for its consistency and provides a wide range of options for surfers of all levels. Tamarindo is a great beach to learn how to surf so there are plenty of surf schools for beginners, and more advanced surfers will find heaps of top-notch breaks in the area to choose from.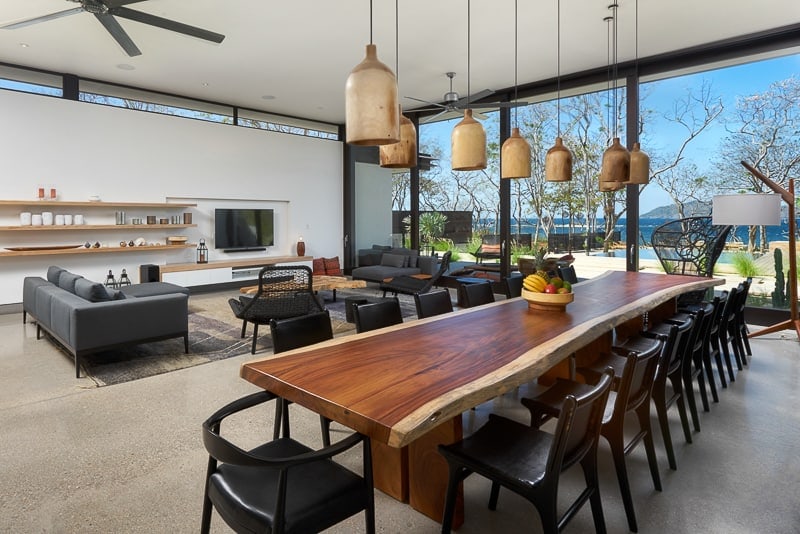 With eight bedrooms that accommodate a total of 20 people, Villa Morabeza is an excellent place to stay for groups who want to be close to the action of Tamarindo, yet have a quiet sanctuary as a home base. Tucked away in a private gated community on the beach at Playa Langosta, the property is only a 5-minute drive to town. The villa sits elevated above the beach so you have incredible ocean views with ultimate privacy.
The villa's design is impeccably modern with an island chic vibe. White walls and clean lines meet accents of light wood and woven rattan. The 12-foot high ceilings and floor-to-ceiling windows fill the indoor spaces with light and take full advantage of the beautiful ocean and pool views.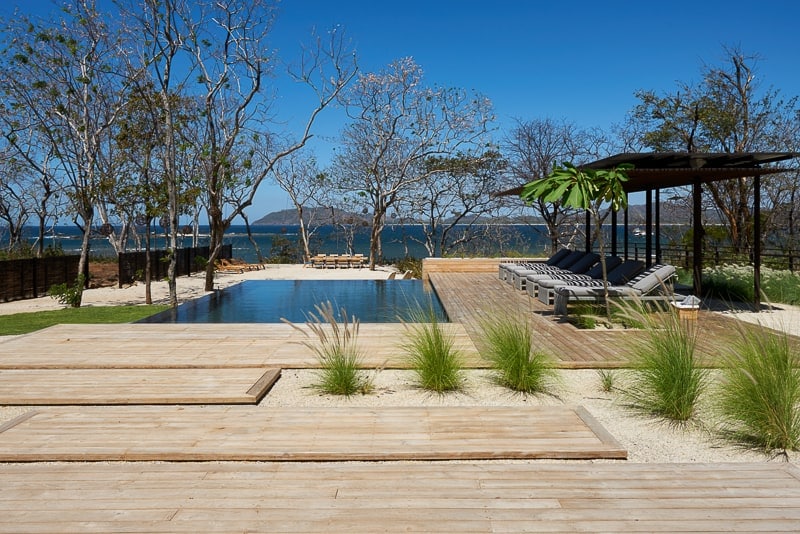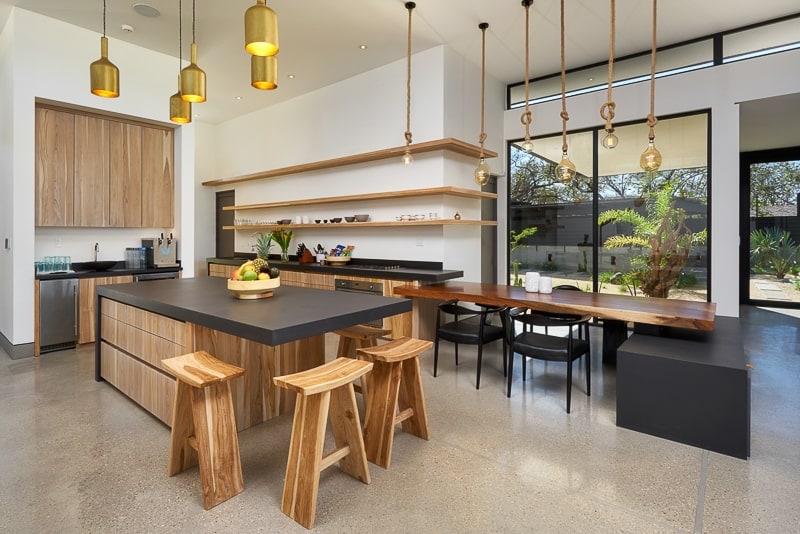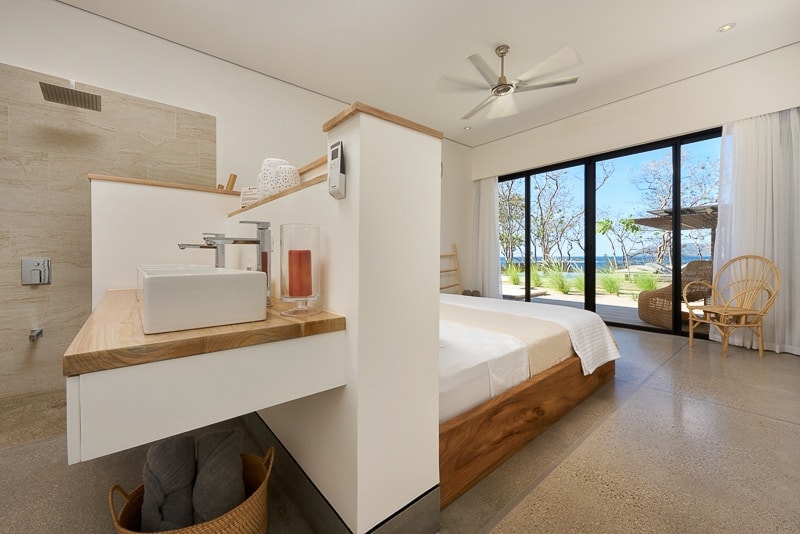 With a spacious layout, the property has plenty of spots to gather and create memories with your whole group. After a morning surf (or two), spend the day lounging around the pool and then settle into one of the outdoor patios with a cocktail in hand to watch the epic Tamarindo sunset before gathering around the 18-foot dining table for a group dinner.
A couple extra perks include a botanical all-natural system that protects the property from mosquitoes and other pests, as well as a purified water system so guests have unlimited drinking water on tap. And let's not forget the daily breakfast, housekeeping, and the surfboard storage area where you can conveniently store your traveling quiver.
With its stunning design, ideal location, and first class amenities, Villa Morabeza is the perfect place to kick back, relax, and tap into the pura vida way of life.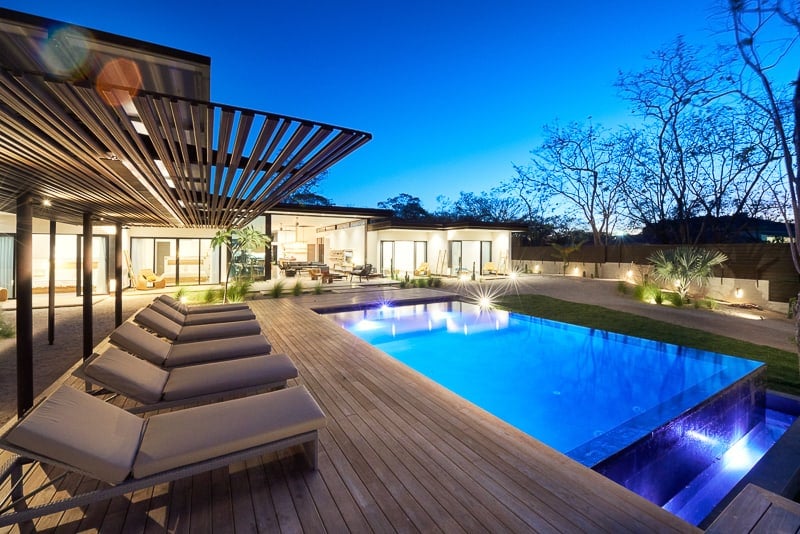 THE SURF
Tamarindo lies at the heart of Costa Rica's Gold Coast Beaches. Famous for its fantastic surf, Tamarindo's nearby spots include Playa Grande, Avellanas, Playa Negra, Marbella and many others.
CLOSEST WAVES
TAMARINDO – Long white sand beach with superb waves near the tidal river mouth also known as an estuary. Many other spots like Pico Pequeno and beginners can surf many other spots on the rest of the beach
PLAYA LANGOSTA – Less crowded, the surf breaks left and right off the river mouth of Rio San Francisco.
PLAYA GRANDE – A beach break well known for its long rides and barrels. The waves are very regular breaking to the left and right.
PLAYA AVELLANAS – Beach break and reef break perfect for all surfers. Longboard friendly.
PLAYA NEGRA – Reef rocky rights for experienced surfers only.
PHOTOS
THE SKINNY
LOCATION: Tamarindo, Guanacaste, Costa Rica
CLOSEST AIRPORT: Liberia International Airport (LIR)
PROPERTY TYPE: Luxury Beachfront Villa near surf
PROPERTY SIZE & STYLE: 8-bedroom villa in private gated community, sleeps 20. Housekeeping and breakfast included as well as concierge services.
FAMILY FRIENDLY: Yes
WATER TEMP: 80 – 86°F (27 – 30°C) all year long (can get a little colder in January and February)
PEAK SURF SEASON: April – October
SHOULDER SURF SEASON: November – March
SURF EXPERIENCE: Beginner to advanced
INSTAGRAM: @elitebeachvillas
PRICING: $1,850 – $4,400 per night depending on the season