Noah Surf House Portugal is an eco-friendly surf-chic ocean view hotel on Portugal's west coast.
Situated alongside a wide stretch of beach with views of the Atlantic, Noah Surf House is a brand new design-forward hotel with all the bells and whistles. In addition to the property being a complete delight, Noah Surf House has a long list of surfer-friendly amenities that take this place to the next level. We're talking an on-site skatepark, surf shop, sports centre, and jacuzzi, to name a few.
Located in the small low-key town of Santa Cruz, about 30 minutes north of Ericeira and an hour's drive from Lisbon, Noah Surf House has the advantage of being based in a wave-rich area that is much less known than the famous Portuguese surf hubs like Ericeira and Peniche.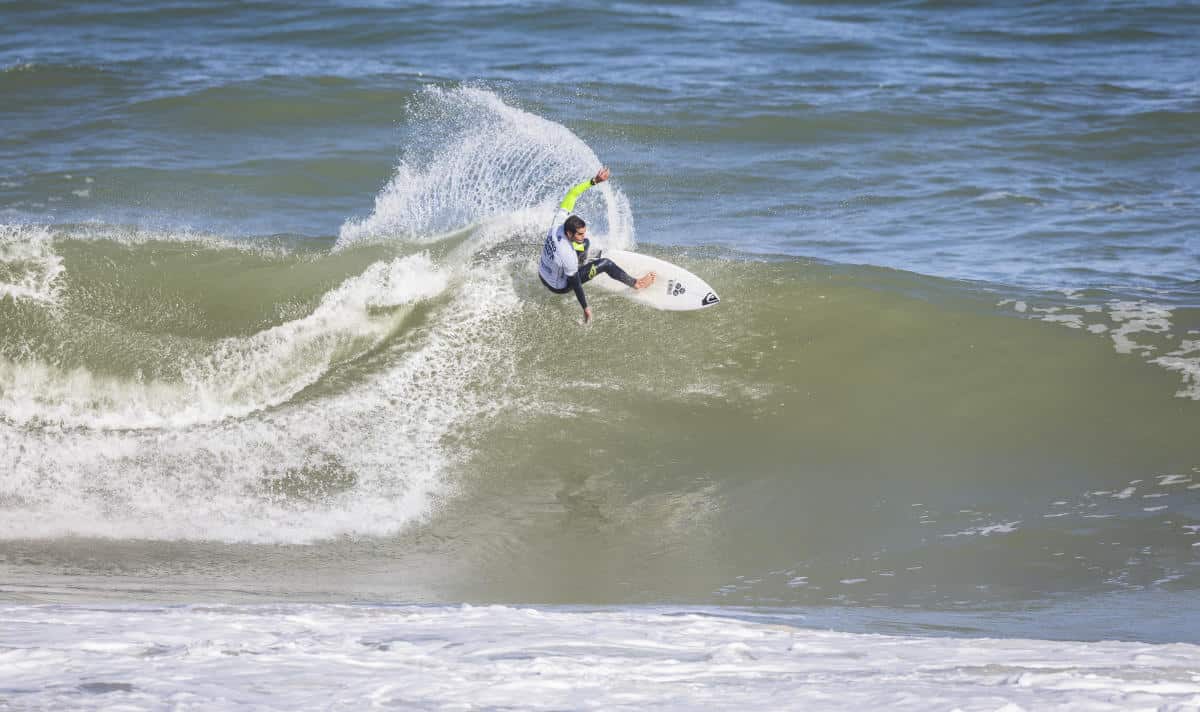 While you couldn't declare the area 'undiscovered' per se (it's a stop on the WSL Qualifying Series), there's definitely a lot less tourism, fewer visitors, and fewer surfers than other Portuguese surfing hotspots, meaning generally less crowds in and out of the water.
Santa Cruz and the surrounding coastline has picturesque towering jagged cliffs lining the Atlantic, broken up by long wide stretches of beach. There are plentiful point, reef, and beach breaks in the area, and waves for all levels of surfing.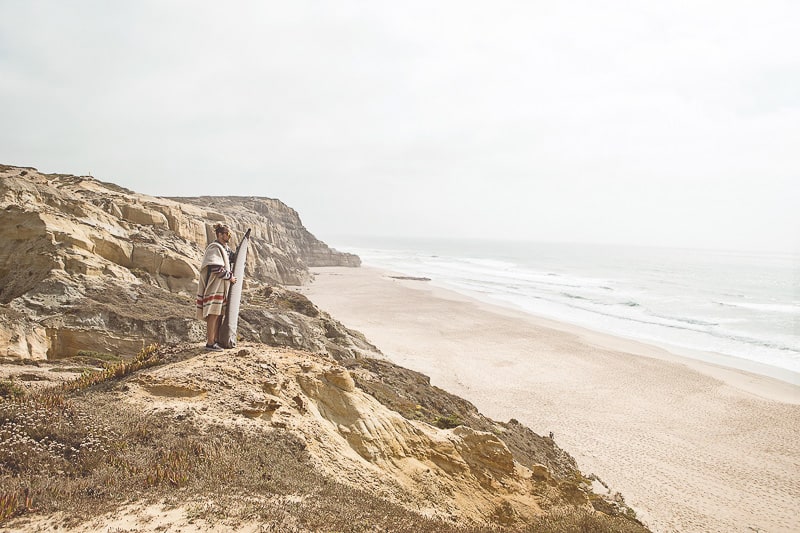 Noah Surf House is a thoughtfully-designed and welcome addition to the charming village of Santa Cruz. The 8 guest rooms and 13 bungalows have a unique modern design, with different accommodations featuring highlights like ocean views, fireplaces, outdoor showers, and private kitchens.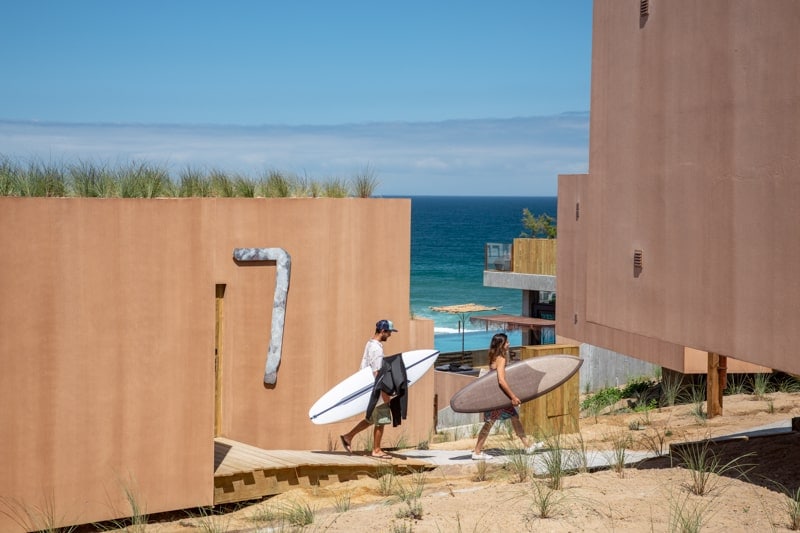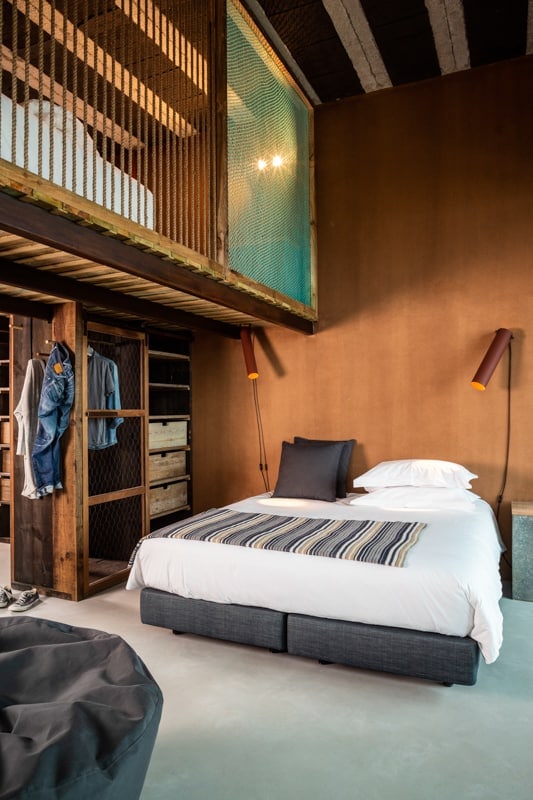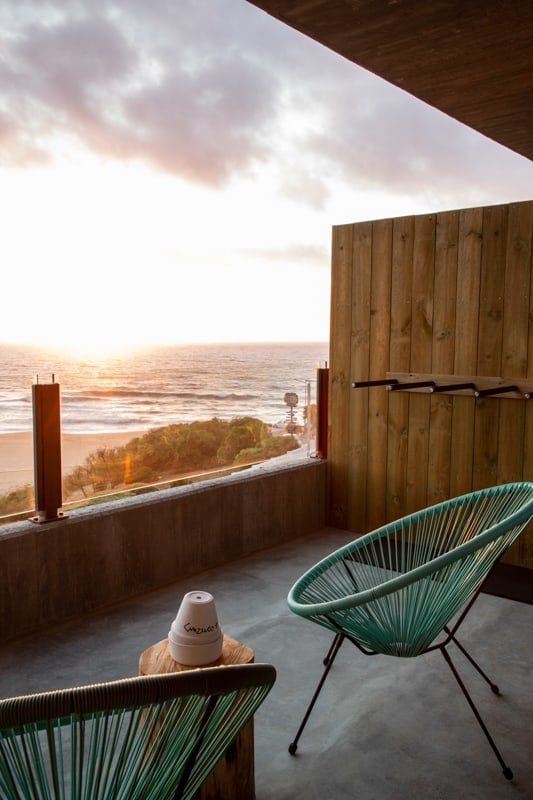 Situated above Praia da Física right in town, Noah Surf House offers a bevy of perks included in your stay: breakfast, an outdoor solar heated pool (between April and October), outdoor jacuzzi, organic vegetable garden, sports centre, gym, skate park, and a fully equipped kitchen to share with other travellers.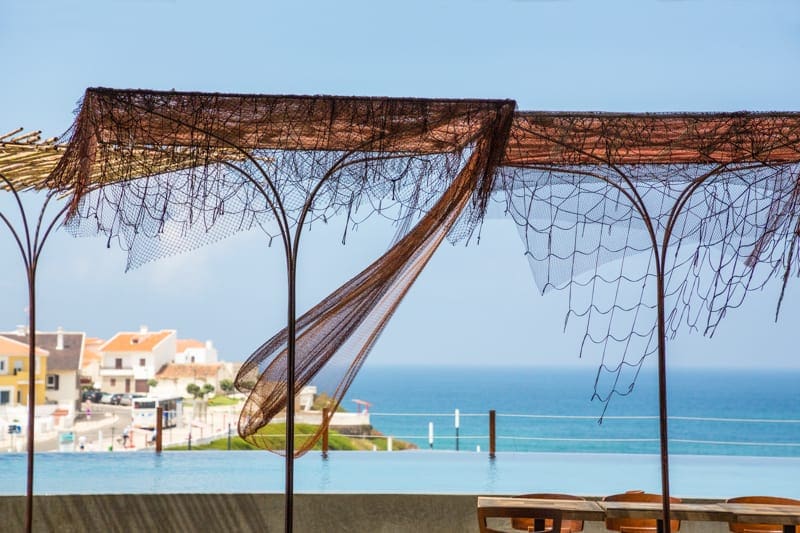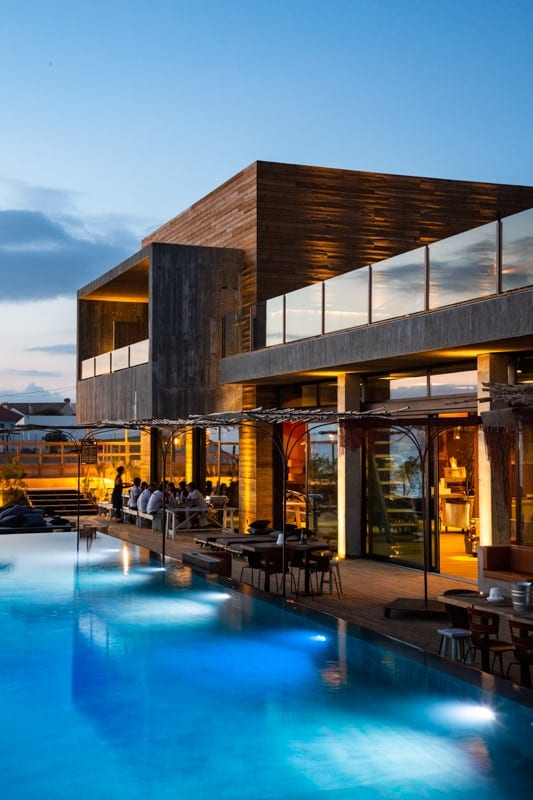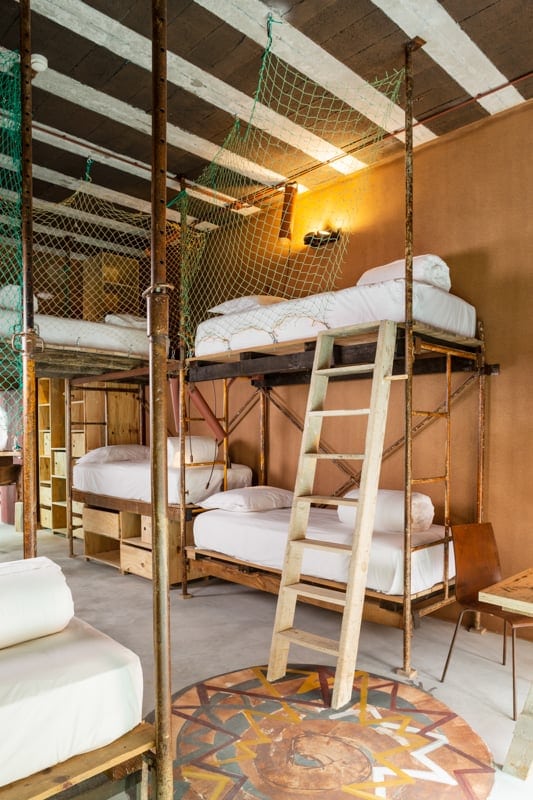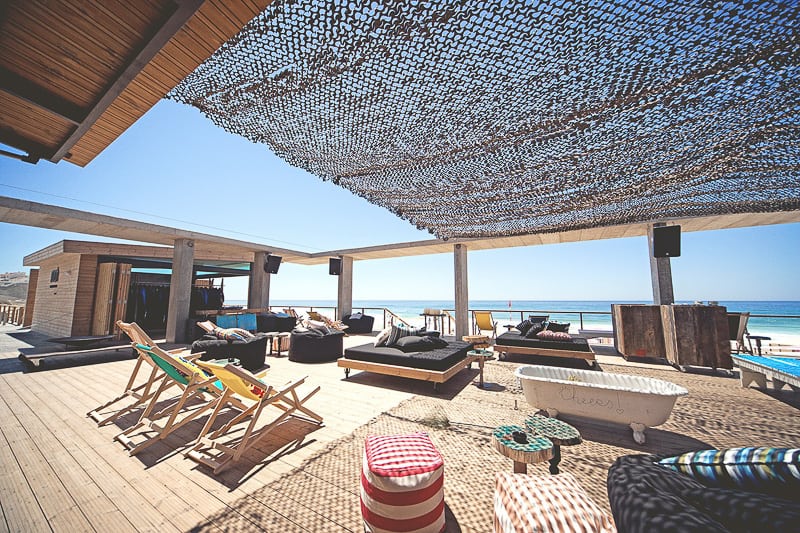 Noah's Restaurant and Beach House is located a short walk from the hotel right on the sand at Praia da Física. The menu has a creative mix of Portuguese and international cuisine featuring fresh local ingredients. With a sunny open-aired terrace and huge windows facing the beach, the restaurant is the perfect place for a post-surf lunch, sunset cocktail, or after dinner nightcap around the evening bonfire.
With an amazing location, easy access to uncrowded surf, creative eco-friendly design, and all the surf amenities a surf traveler could ask for, Noah Surf House is a choice place to stay to explore the abundant waves of Portugal's west coast.
THE SURF
Portugal's west coast is full of beautiful beaches with quality surf. Located almost midway between Ericeira (25 km south) and Peniche (35 km north), Santa Cruz is much quieter than its famous surf hub neighbors, making the waves a lot less crowded.
Around Santa Cruz, you'll find 11 local breaks (mostly beach breaks) that work best in small to moderate swells. The area is known for being relatively consistent, but if the local breaks aren't working, there are many breaks to explore along the coast between Ericeira and Peniche.
CLOSEST WAVES
SANTA CRUZ – Powerful beach break peaks. The wave works in small and medium-size waves. No crowds.
PENICHE – Home to the epic world-class beach break of Supertubos, commonly referred to as one of the best beach breaks in Europe and beyond. Works best in offshore winds from the northeast.
ERICEIRA – A variety of beach breaks, points, and reef breaks with year-round waves. Offers lefts and rights and there is also a right-hand reef break called Coxos that is known to be one of the best in Europe.
NAZARÉ – Known for its massive powerful waves, some of the biggest waves in history have been ridden here. Huge, heavy, currents can be strong, and winter offers the biggest swells.
PHOTOS
THE SKINNY
LOCATION: Santa Cruz, Torres Vedras, Portugal
CLOSEST AIRPORT: Lisbon Airport (LIS)
PROPERTY TYPE: Eco-friendly Hotel
PROPERTY SIZE & STYLE: 13 beachfront bungalows, 2 beachfront rooms, 2 rooms with a terrace, 4 bunk bed rooms
FAMILY FRIENDLY: Yes
WATER TEMP: Summer/Fall (June – Nov) 20 to 22°C (68 to 72°F), Winter/Spring (December – May) 14 to 16°C (57 to 61°F)
PEAK SURF SEASON: For beginners: May to September. For advanced surfers: September to February
SHOULDER SURF SEASON: March/May and October/November
SURF EXPERIENCE: Beginner to advanced
INSTAGRAM: @noahsurfhouseportugal
PRICING (2 people/night, breakfast included):

Low season (Nov – Feb): Bunk beds at 50 €, Private Rooms/Bungalows from 160 €
High season (June – Sept): Bunk beds at 65 €, Private Rooms/Bungalows from 

220 €