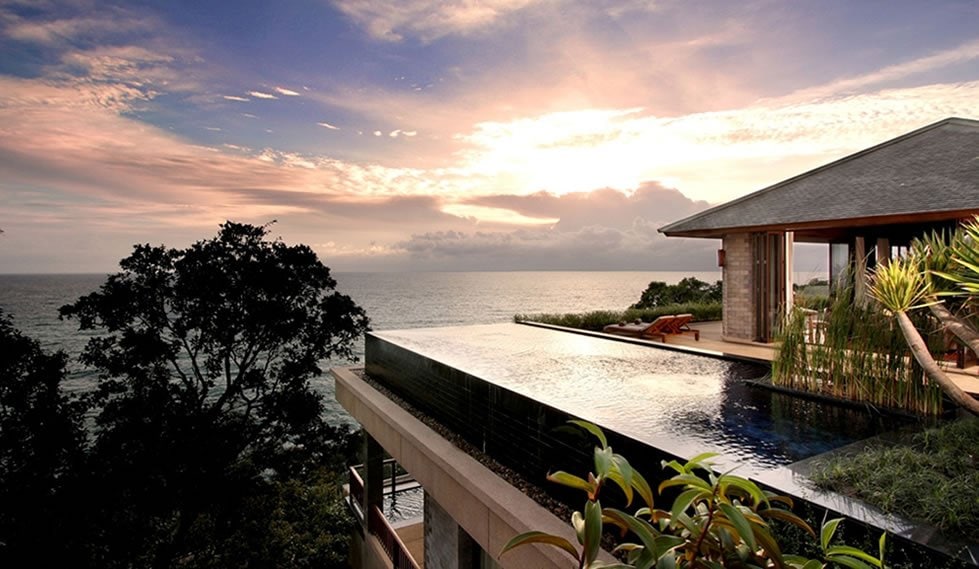 Sparkling turquoise water, ginormous foliage-adorned rocks jutting out of the sea, and glorious Thai food. We're not gonna lie—Phuket is not a bad place to visit.
A 2,260 square-foot suite with views of the ocean, private infinity pool, steam room, and island bathroom surrounded by a pool is also a quite decent place to visit. Combine the two and paradise found.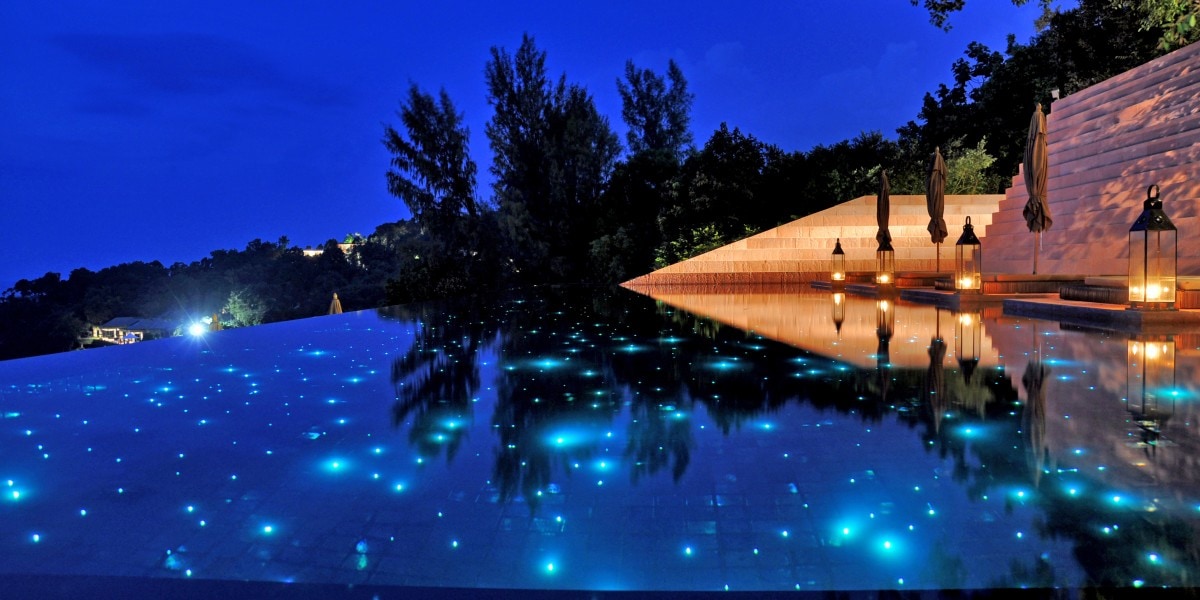 Say "holy sparkly pool, Batman!" to Paresa Resort, a luxurious cliffside getaway in Phuket. This modern-meets-Thai architectural gem is surrounded by tropical forest and perched above the Andaman Sea.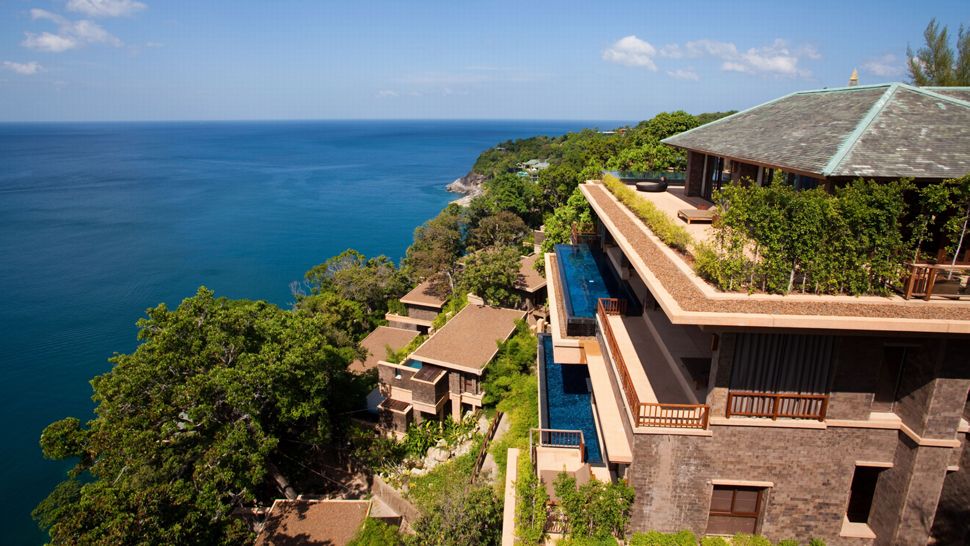 Here's the lowdown: Phuket city nightlife is overrated, so you need to head about 28 miles out of the city to this place perched on the Kamala cliffs on Phuket's west coast.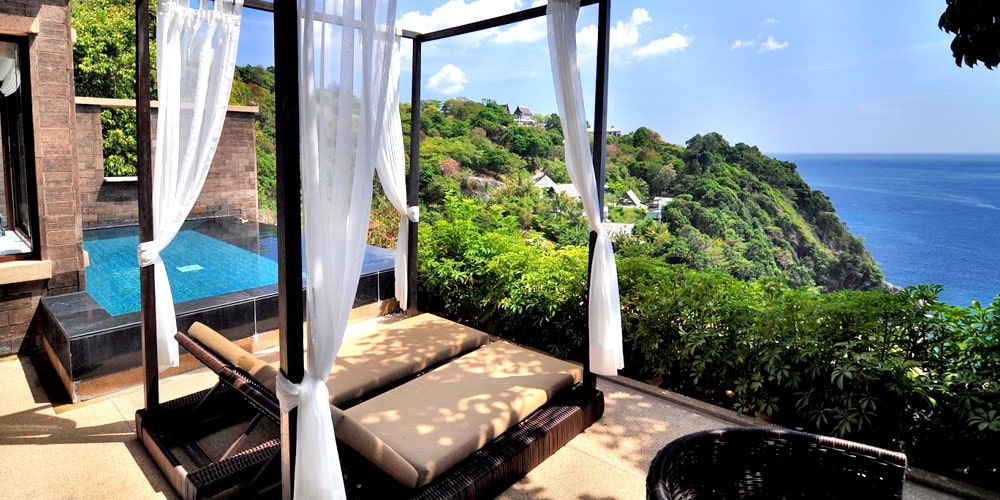 Spend your days indulging in spa treatments and sunbathing on your private balcony. Lounge around at the private beach club or the infinity pool equipped with sparkly fiber-optic lighting (like swimming in a Nebula—whoa). Eat at one of three ocean view restaurants. And if you feel like exploring the area, opt for an elephant ride or trek some rainforest.

And FYI, you can't go wrong in your room selection here as all suites and villas have ocean views. And the smallest suite comes in at 1,291 square feet.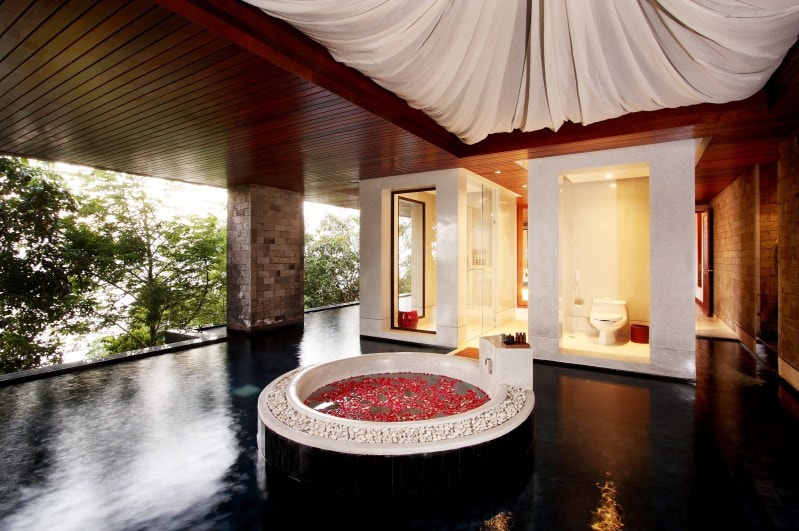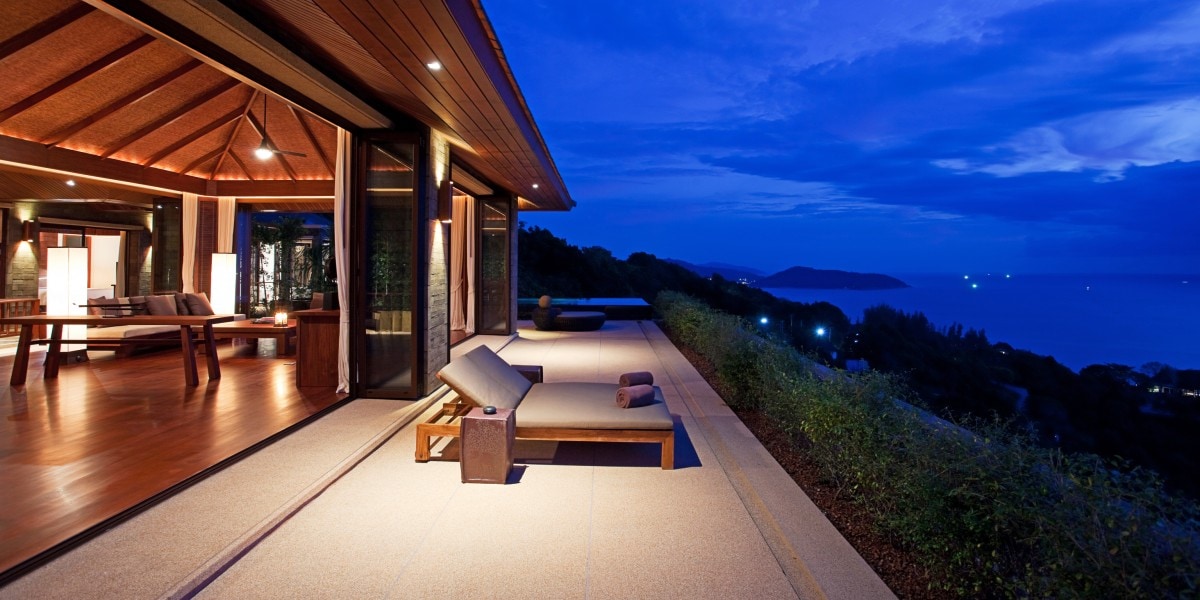 If you really want to go all out, you can always opt for the 7,104 square foot luxe Cielo Residence. It has all the private infinity pool goodness, indoor/outdoor bathrooms, fully-equipped kitchen with wine cellar, 270-degree sunset view, and of course a butler.
Because you can't be bothered to leave your private pool for a MaiTai at sunset.
Phuket, life is short.
PARESA RESORT
49 Moo 6, Layi-Nakalay Road
Kamala , Phuket 83150 Thailand
low season: $195+
high season: $312+

Photos via Paresa Resort & Jetsetter