Life can be quite busy. Whether you're running errands or running out the door for a surf session, you might often reach for an easy snack to help power you through your day. This might explain the hundreds of different types of energy bars in existence.
An energy bar might seem like a healthy choice (look at all the vitamins and minerals listed on the package!), but the word is out that most energy bars are more like glorified candy bars.
Many energy bars are packed with high fructose corn syrup, saturated fats, and lots and lots of sugar. You might as well be eating a Snickers bar. So instead of reaching for a packaged block of sugar, try having some energizing homemade snacks on hand!
Our friend Sisley from the inspiring plant-based blog The Pure Life created this Peanut Butter Energy Bites recipe that makes for a delicious and energizing snack.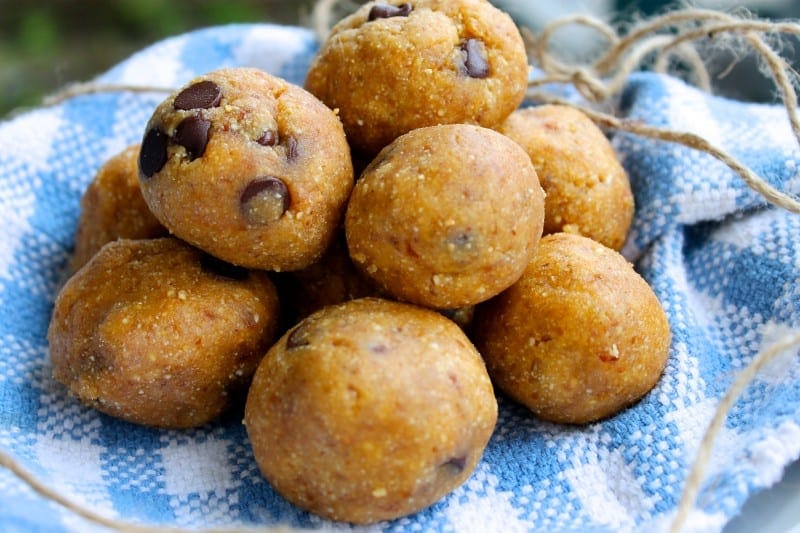 These Peanut Butter Energy Bites are packed with protein, which helps repair muscle tissue and is the building block for healthy bones, muscles and enzyme function. The healthy fats like cashews and peanut butter will assist in hormone health, keep temperature regulated and our nervous system optimally functioning.
The recipe is super easy to make and these bites are a perfect quick snack to give you a boost of energy either pre or post a workout!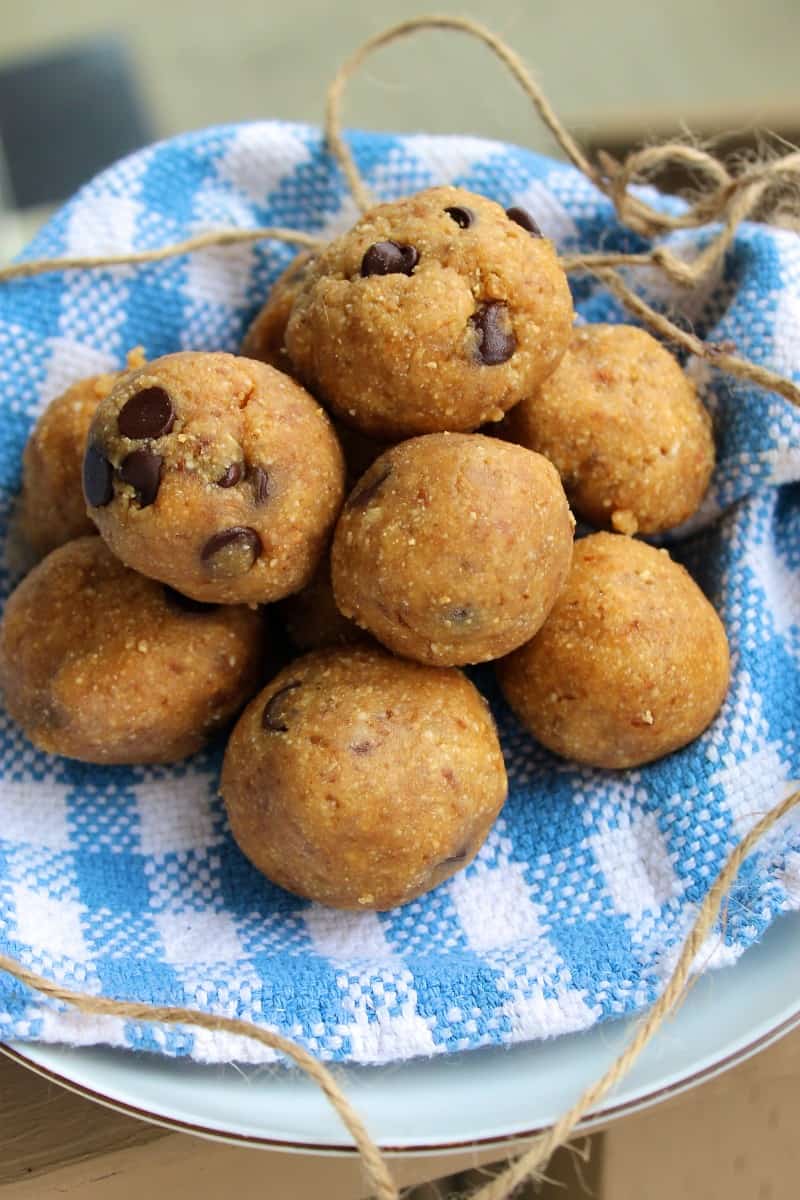 • PEANUT BUTTER ENERGY BITES •
INGREDIENTS 
1.5 cups of roasted cashews or raw cashews soaked in water for 4 hours
1.5 packed cups of pitted medjool dates, soaked for 1-2 hours
1/2 cup of all-natural crunchy peanut butter
Pinch of good quality Himalayan salt
Optional: 1 handful (about 1/4 cup) of dairy-free chocolate chips
INSTRUCTIONS  
In a food processor, blend the cashews until a crumbly texture. Drain the dates and add them to the food processor and blend until creamy. Add the peanut butter and salt and blend until a cookie-dough like texture forms. Once nicely combined, transfer to a bowl and add the chocolate chips, stirring in with a spatula. Take about 1 tbsp of mixture and roll them into small balls. Store these in a sealed tupperware in the freezer or fridge and enjoy cold for a nice post workout / surf treat. 
For more delicious plant-based recipes, visit The Pure Life blog at thepurelife.ca, or on Instagram at @thepurelife_