Soul & Surf offers all-inclusive luxury surf and yoga retreats for all levels at a modern tropical locale in Sri Lanka.
Set amid a lush tropical jungle on the southwest coast of Sri Lanka, Soul & Surf's 7-day surf and yoga retreats check all the boxes and then some. Tropical paradise, check. Fun warm water surf, check. Yoga classes designed specifically for surfers, check. Exotic locale, yep.
A typical day at Soul & Surf goes something like this: yoga, surf, eat, chill, repeat…
Start your morning with a vinyasa yoga class overlooking the lush jungle, followed by caffeine and pre-surf snacks, then a surf, followed by a delicious big communal breakfast, chill time around the pool, delicious lunch, more chill time, sunset surf session, and delicious dinner. Not to mention the non-stop flow of good company and awesome vibes.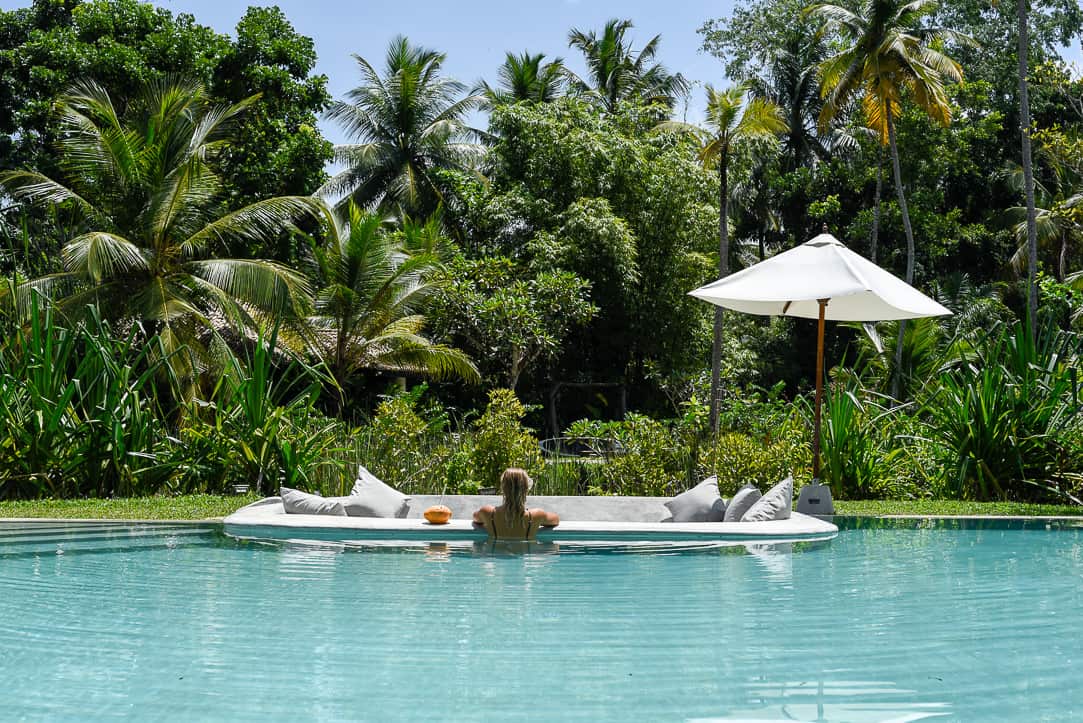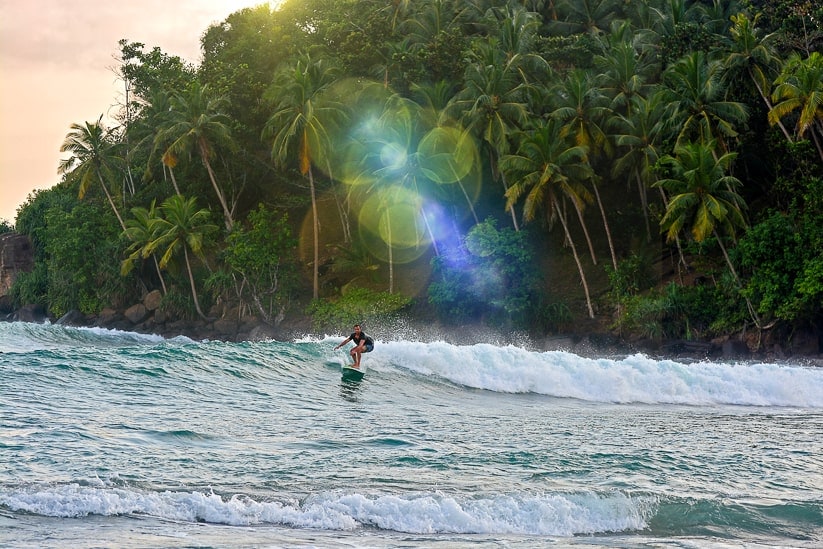 If it sounds like surf yoga heaven that's because it is.
Everything is taken care of so you can be free to think about whatever you really need to think about. Or, you can choose to not think at all and just revel in the awesomeness.
The property and villa are stunning. Overlooking a river chock-full of green foliage and (friendly) river creatures, the 12-bedroom villa is stylish and modern, yet emanates a playful and laid-back vibe. Polished concrete and pastel tones of blush and mint complement bright pops of color and lush greenery woven throughout the grounds.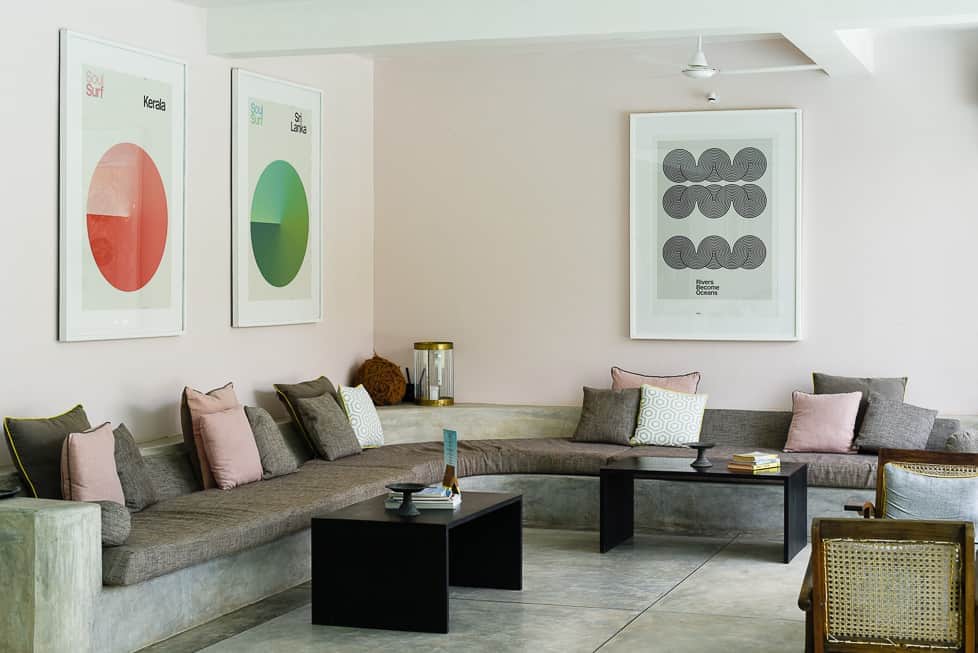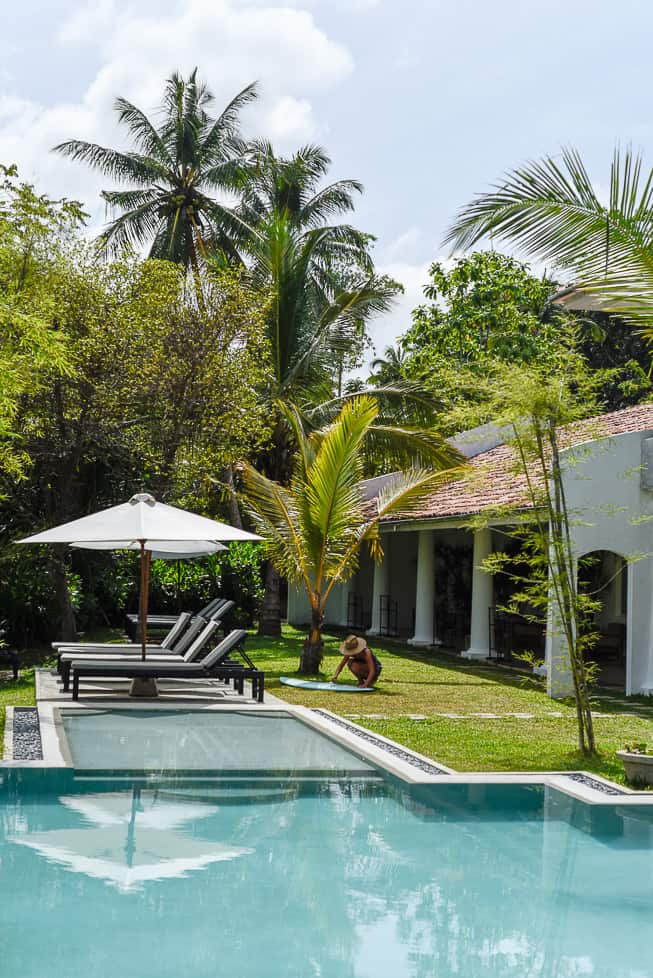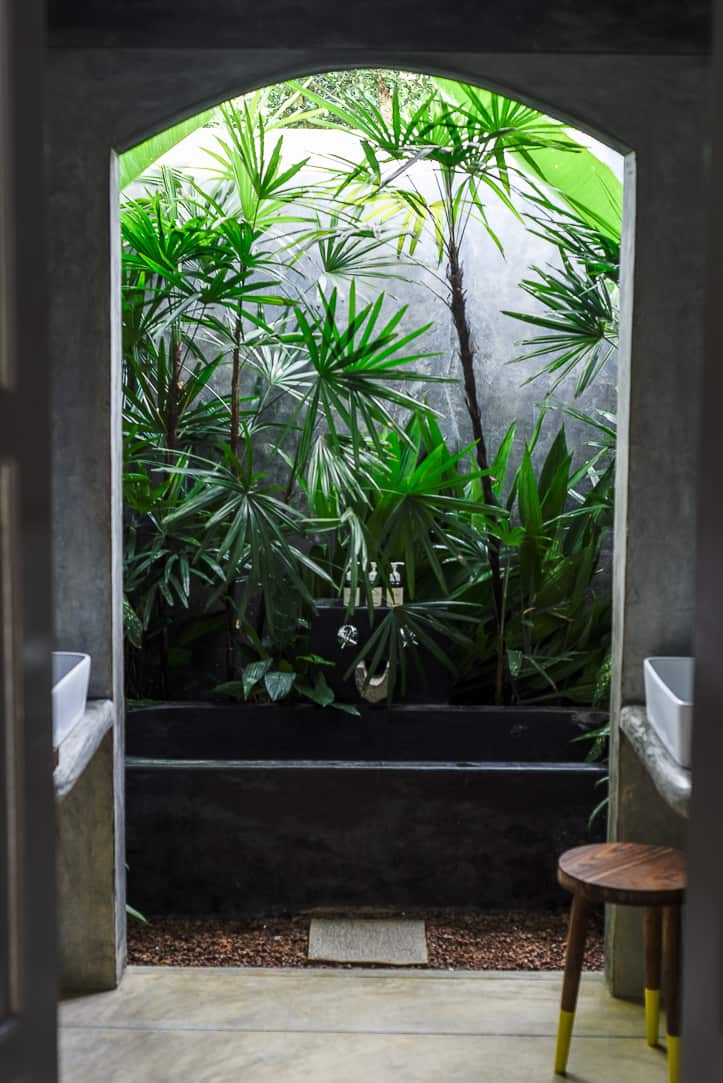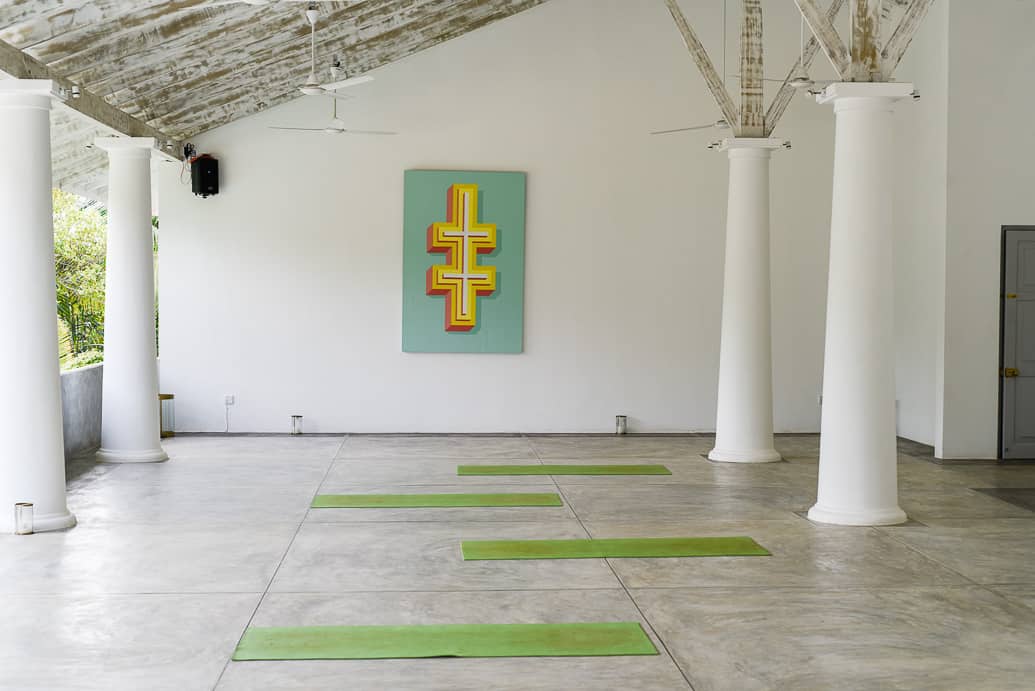 Soul & Surf welcomes surfers of all levels. Many guests of the retreat are in the beginning stages of learning to surf, but the nearby waves have plenty of breaks on offer to cater to intermediate and expert surfers as well. Surfers are split up depending on ability, so if you're an intermediate/expert surfer, you basically have a personalized surf guide to let you in on the best nearby breaks for your taste.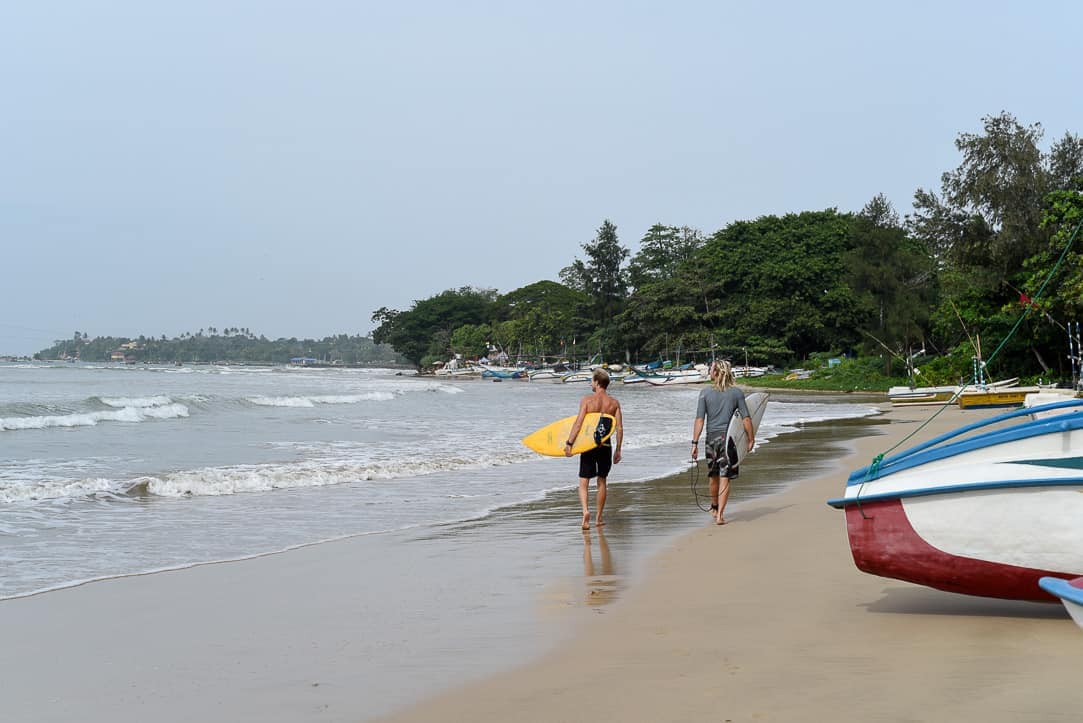 Whether you're looking for an introduction to surfing or to explore the fun breaks of southwest Sri Lanka, Soul & Surf takes care of everything so all you have to do is focus on what really matters: having fun and being stoked.
THE SURF
In southwest Sri Lanka, the high season is October to May. This time of year brings the best conditions for surfing, so the area comes to life with visiting surfers. June through September is the offseason, and while many breaks aren't working due to unfavorable winds and swell, there's still some fun surf to be had.
The conditions in Weligama Bay are perfect for beginners year-round, so if you're just learning to surf, any time of year is a great time for a trip.
CLOSEST WAVES
Kabalana – chunky A-frame peak with potential for long barrels
Lazy Lefts and Lazy Rights – two mellow longboard-friendly reef breaks
Rams – powerful A-frame and barreling right
Coconuts – A-frame reef break with peeling lefts and rights
Weligama – beginner friendly beach break in Weligama Bay
PHOTOS
THE SKINNY
LOCATION: Ahangama, Sri Lanka
CLOSEST AIRPORT: Bandaranaike International Airport in Negombo
PROPERTY TYPE: All-inclusive surf & yoga retreat
PROPERTY SIZE & STYLE: 12 private rooms in a luxury villa
FAMILY FRIENDLY: Yes
WATER TEMP: 77 – 84 degrees Fahrenheit (27 to 29 degrees Celsius) all year long
PEAK SURF SEASON: November to April
SHOULDER SURF SEASON: October, November, May
OFF SEASON: June to September
SURF EXPERIENCE: Beginner to advanced
INSTAGRAM: @soulandsurf
PRICING: $1,200 – $2,000 USD per person per week (pricing varies depending on season and occupancy)