Aurea
Hacienda Iguana, Playa Colorado, Nicaragua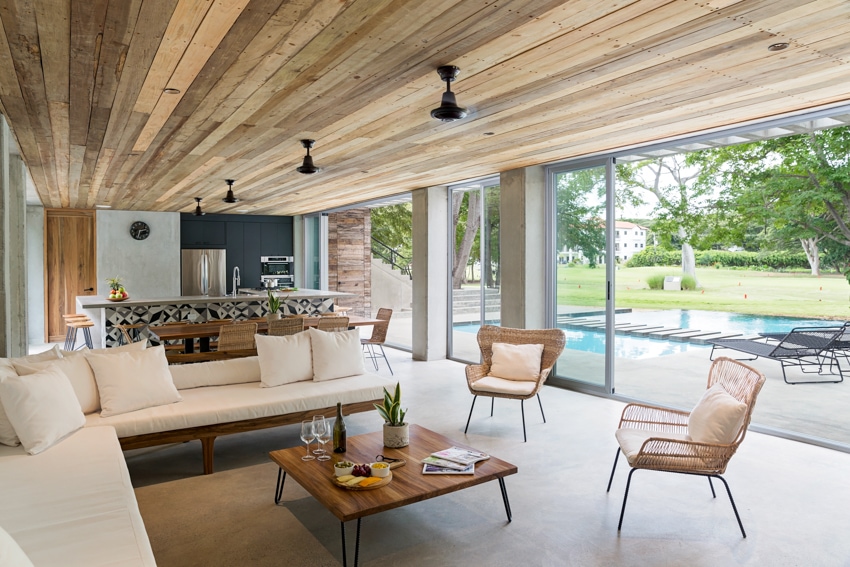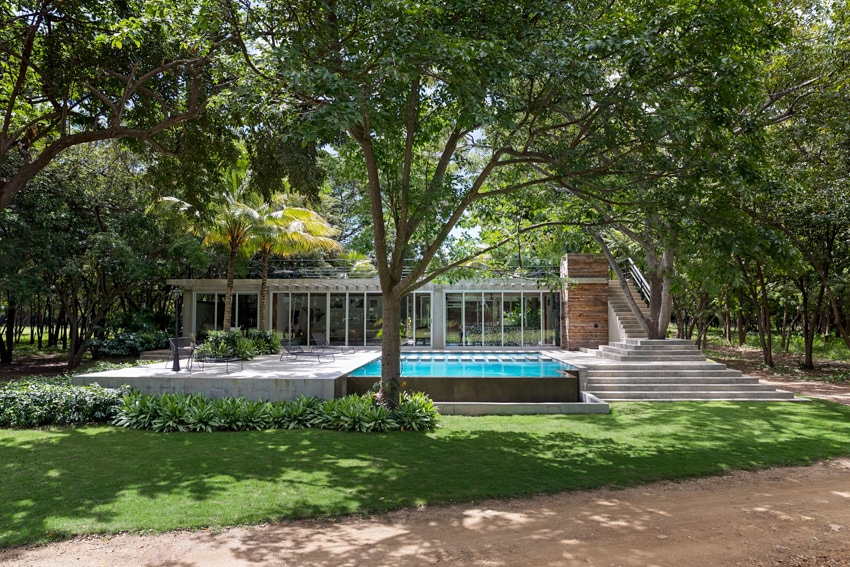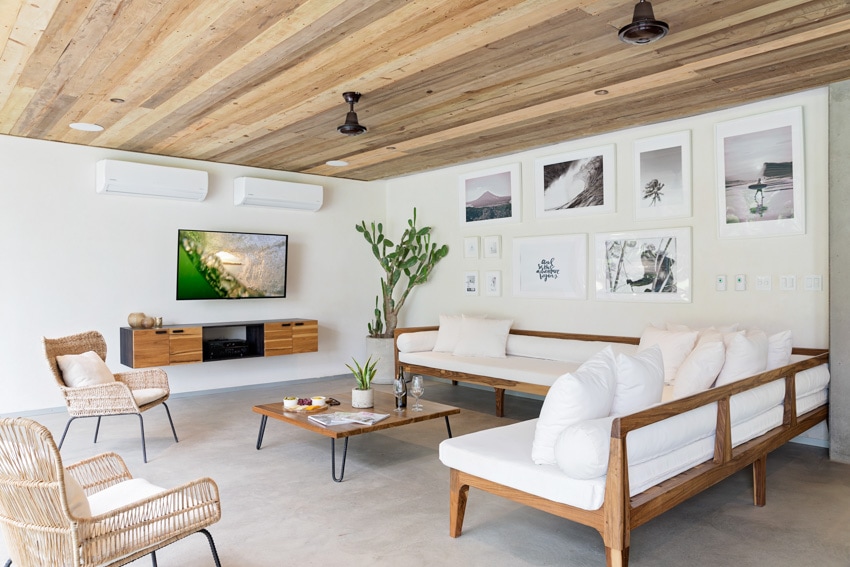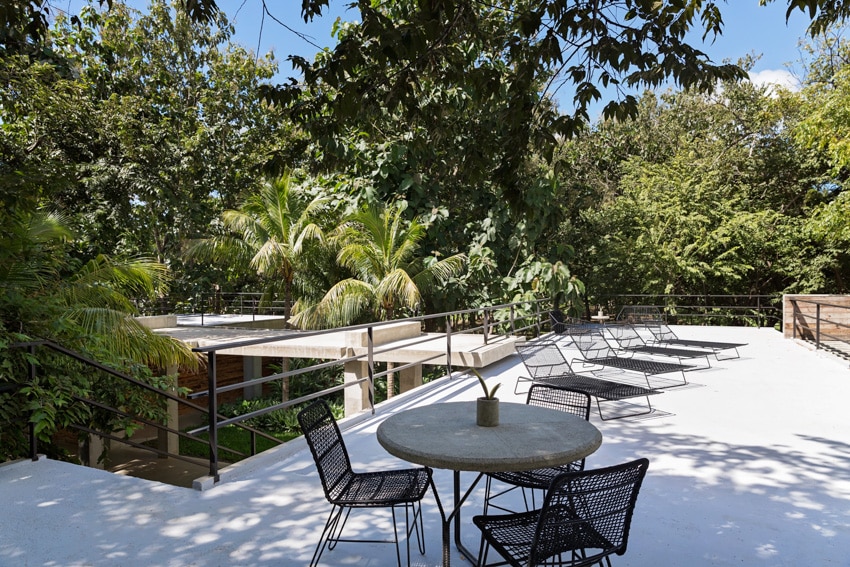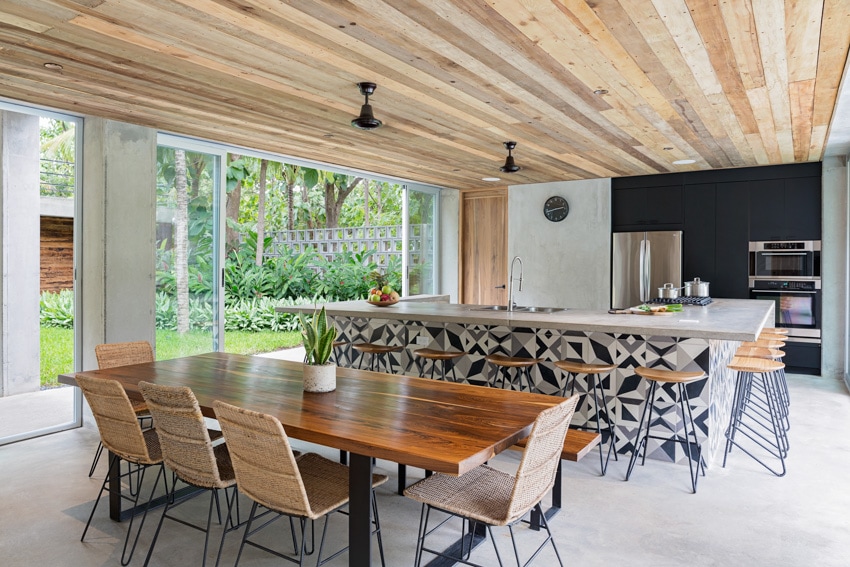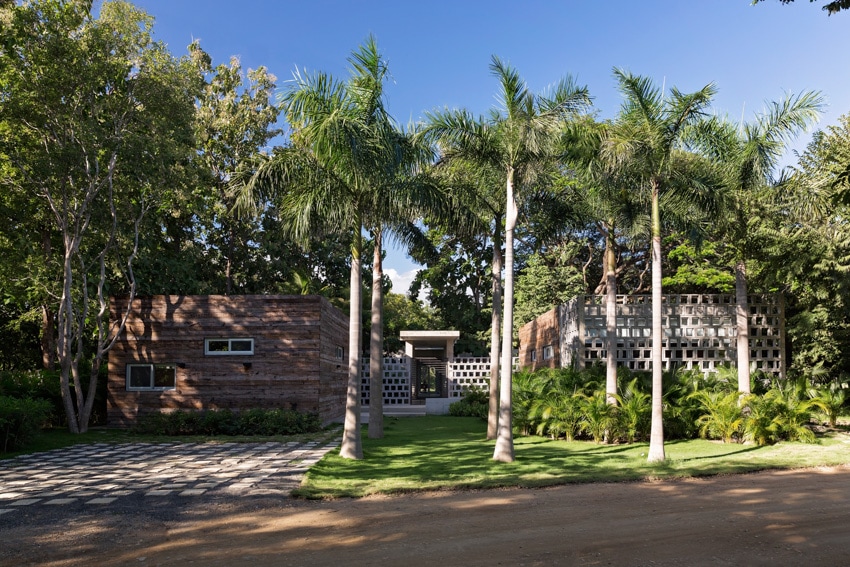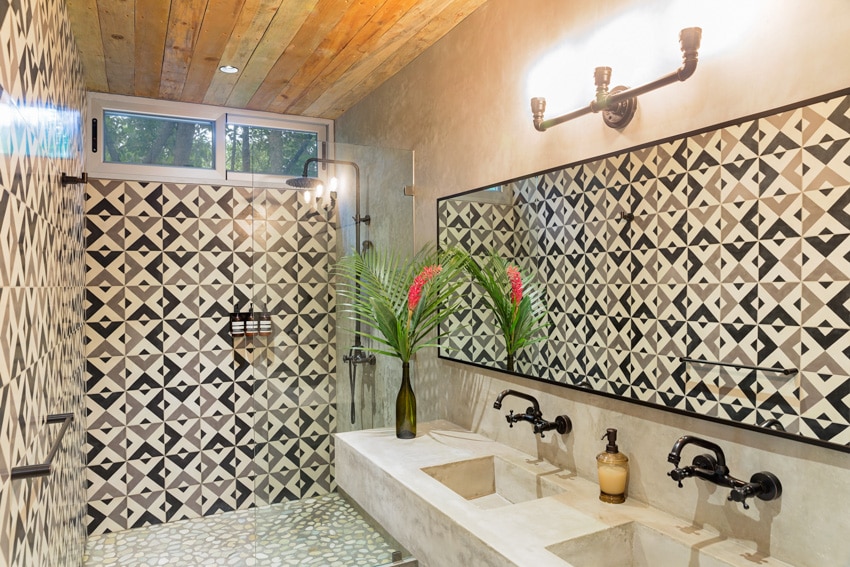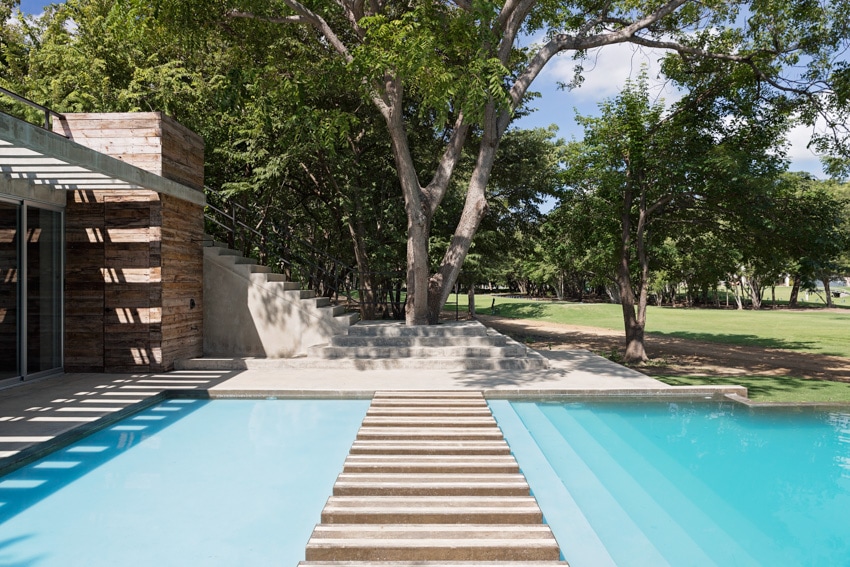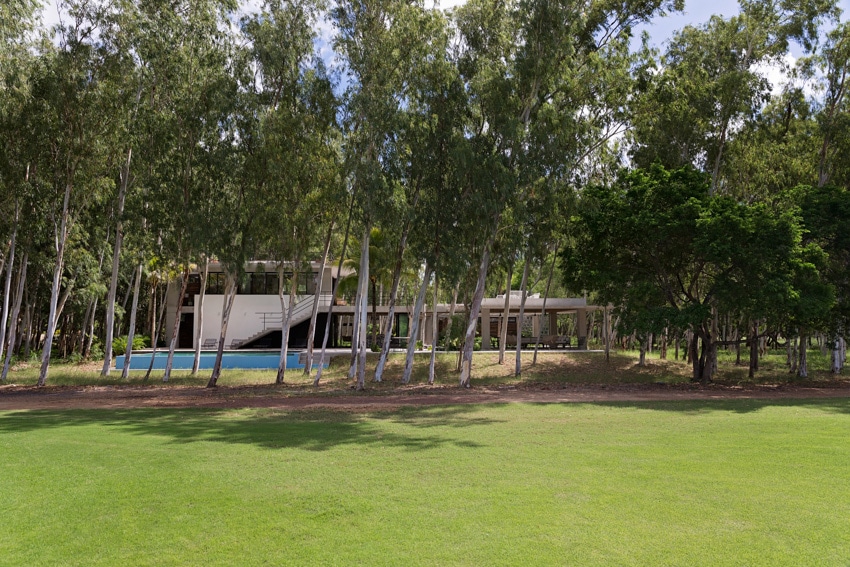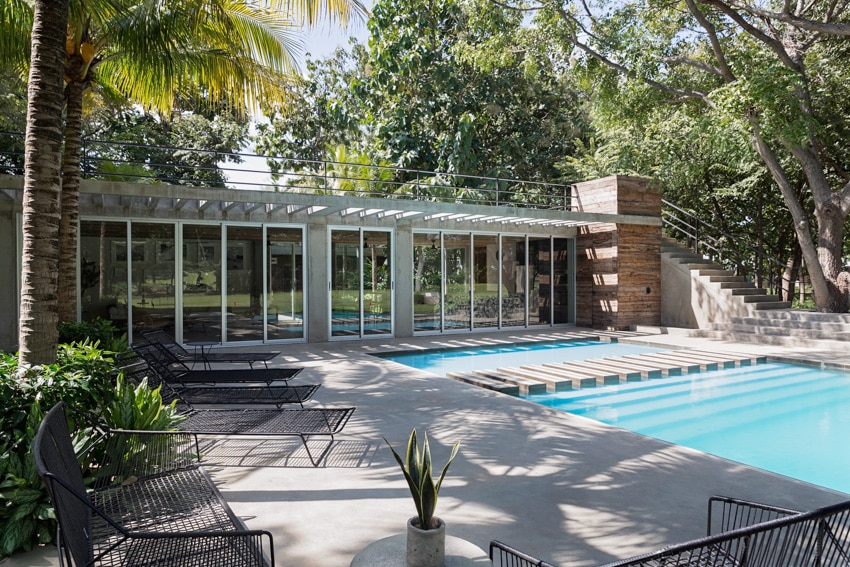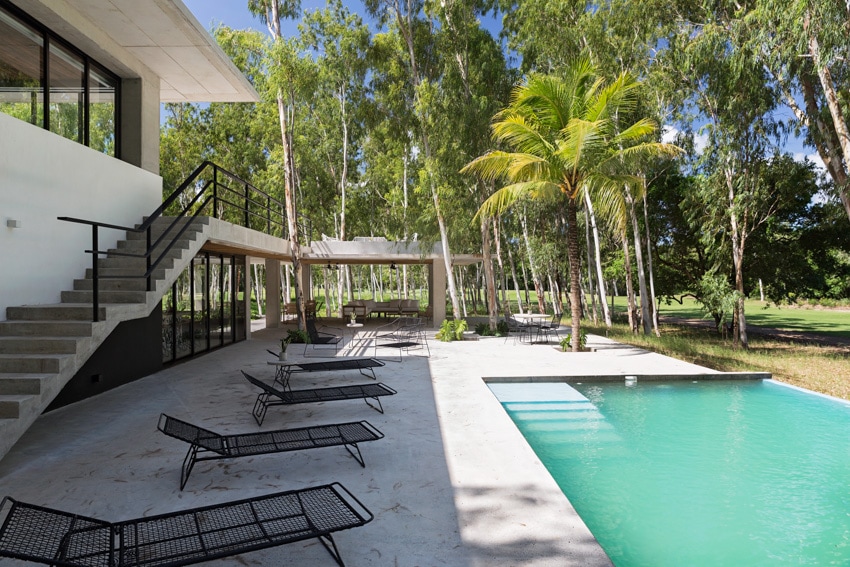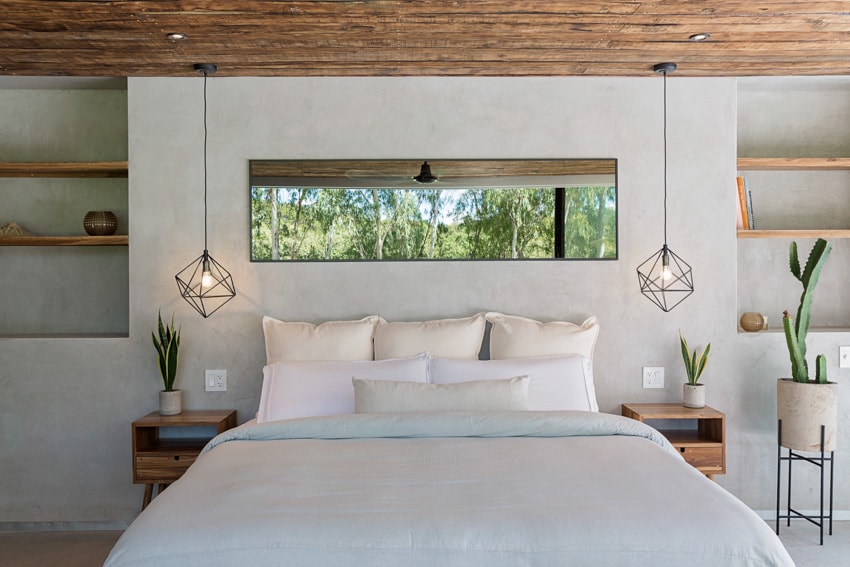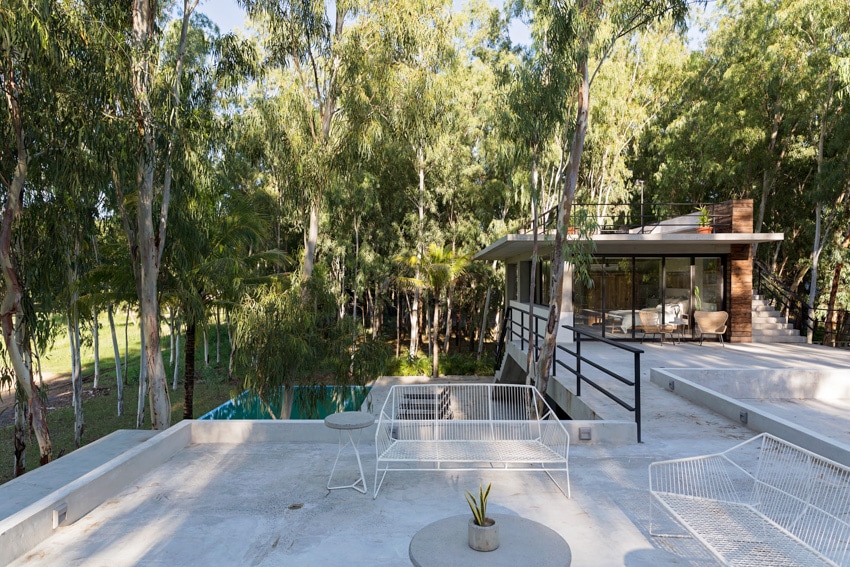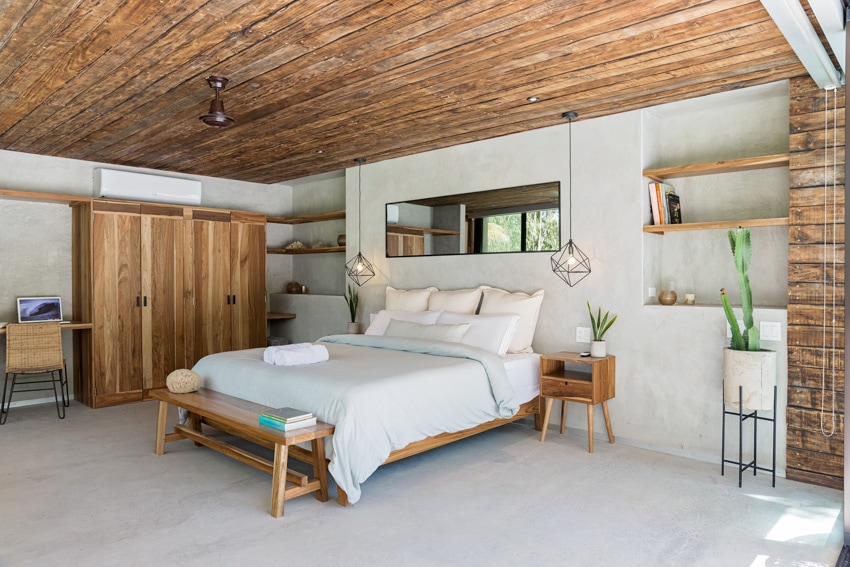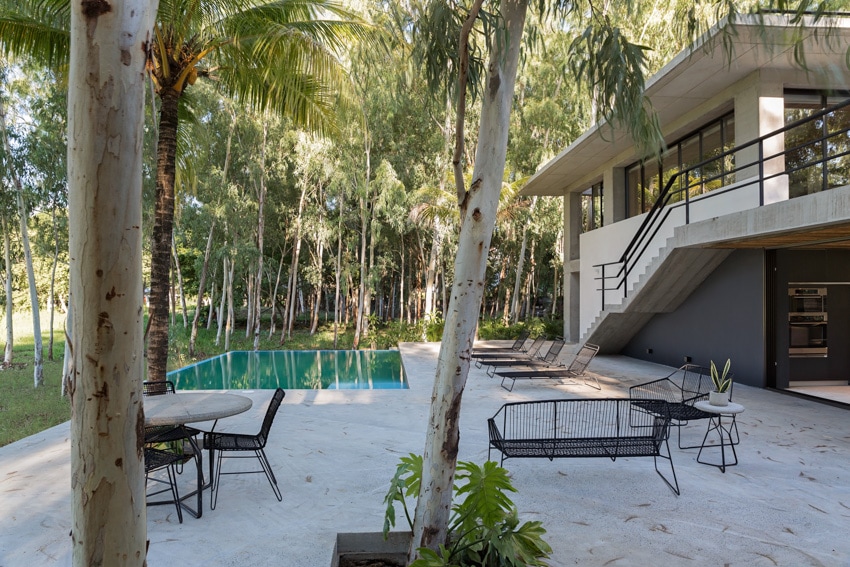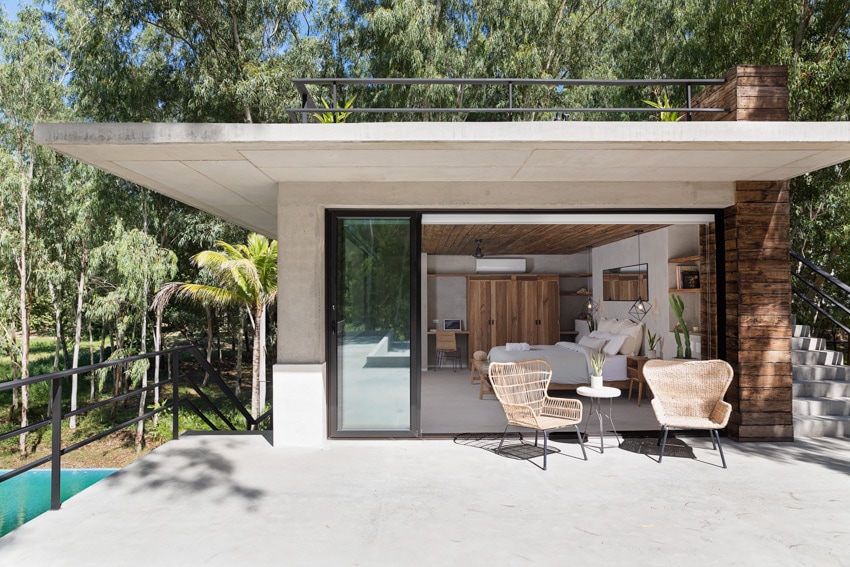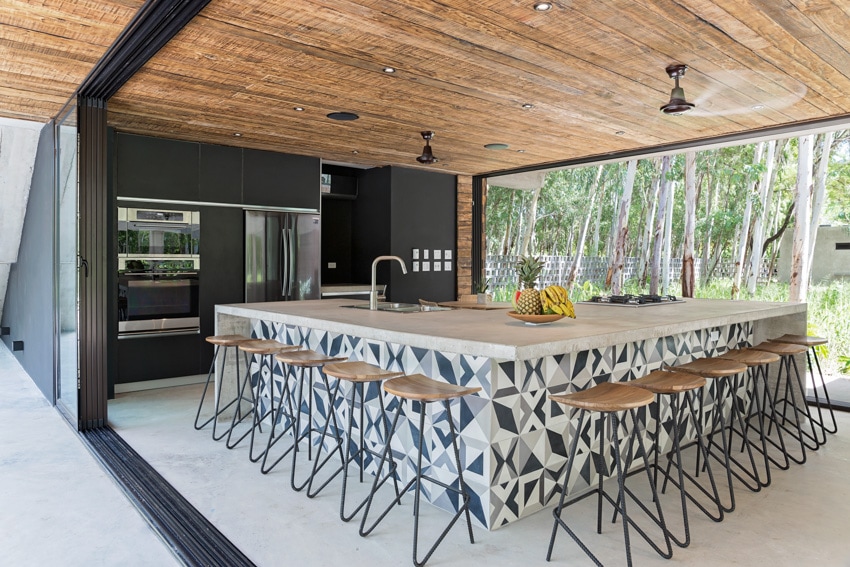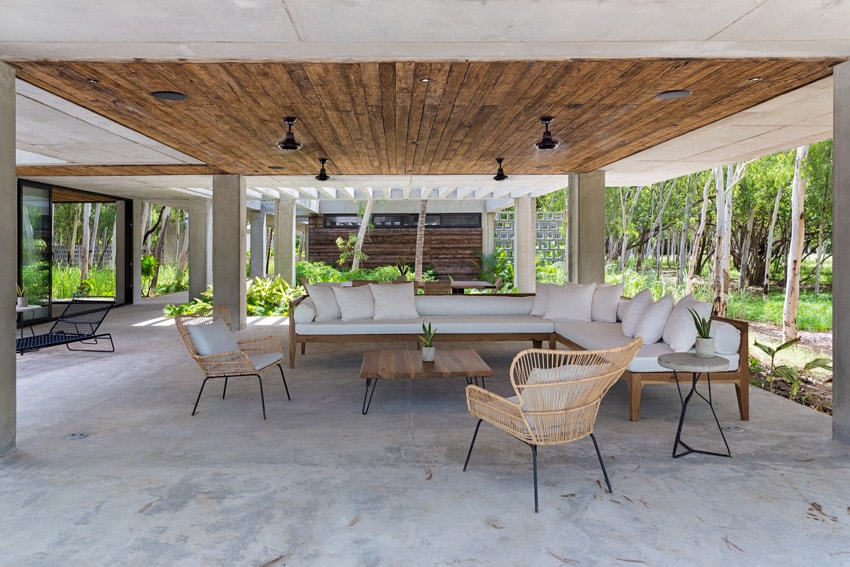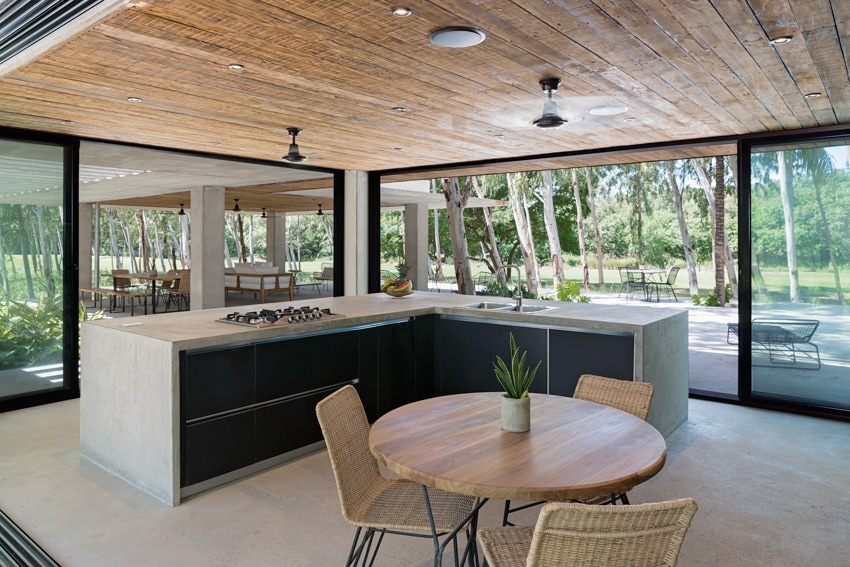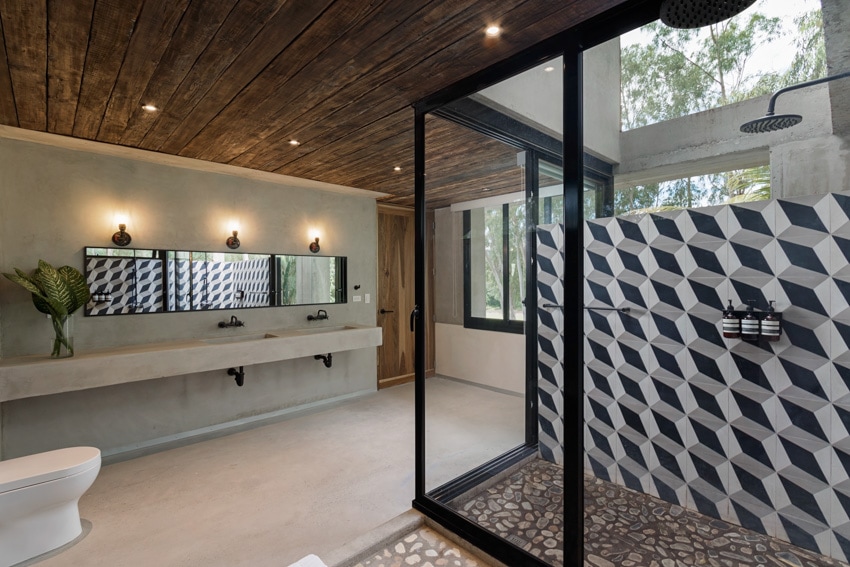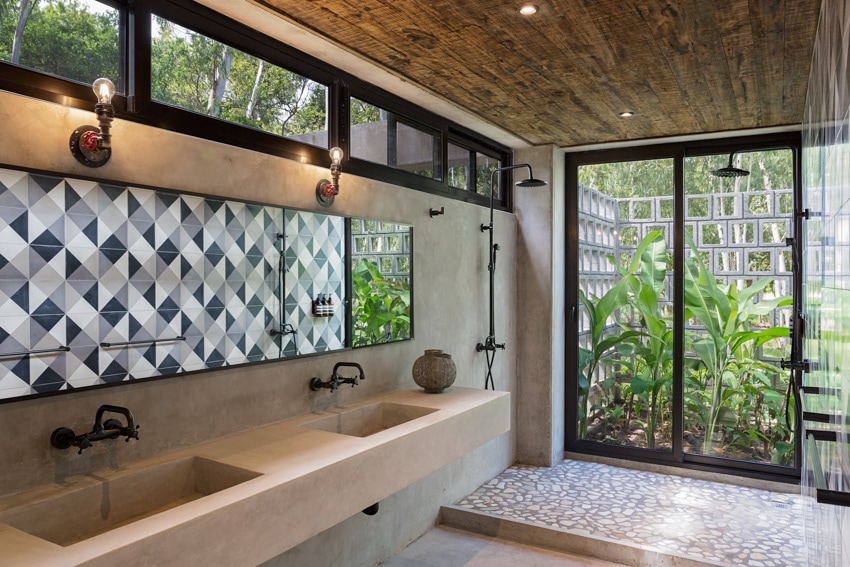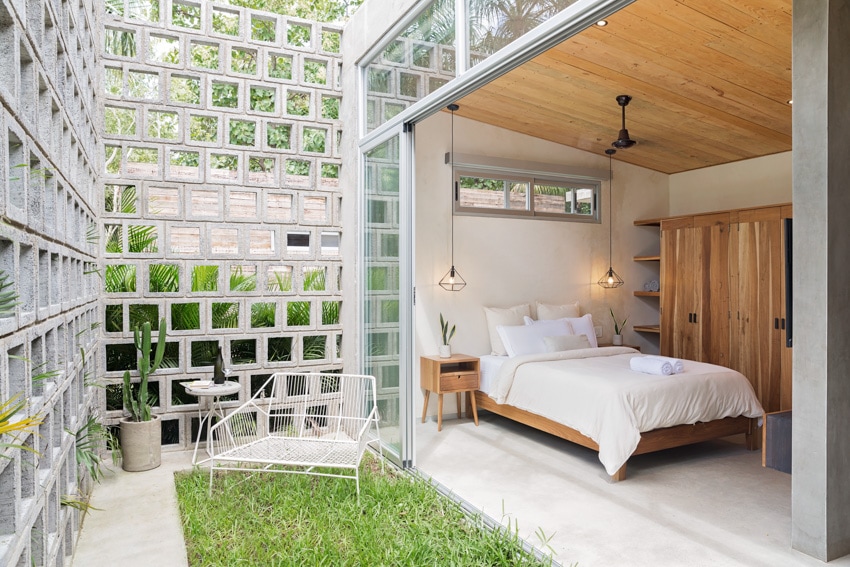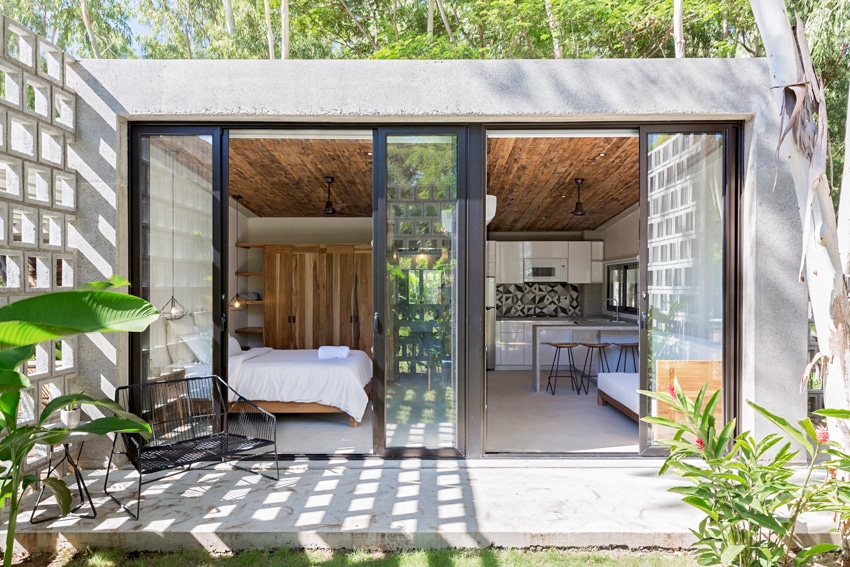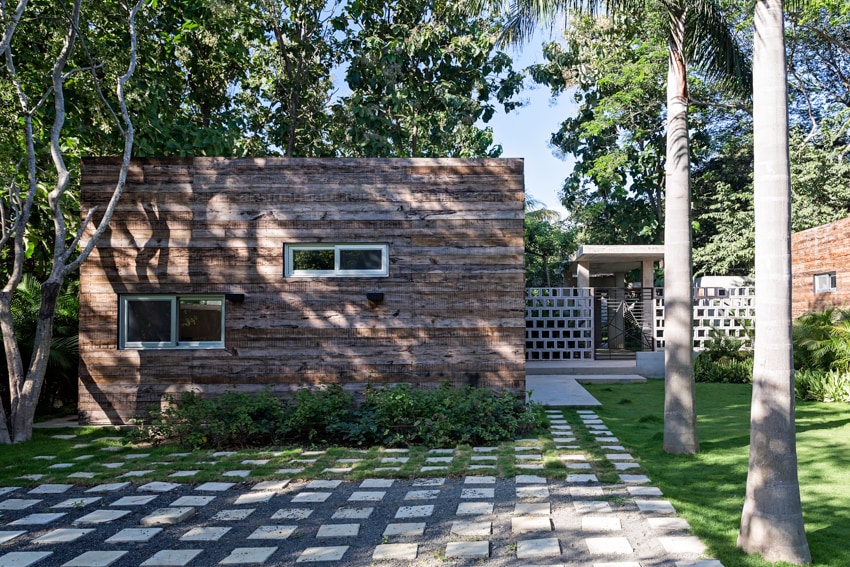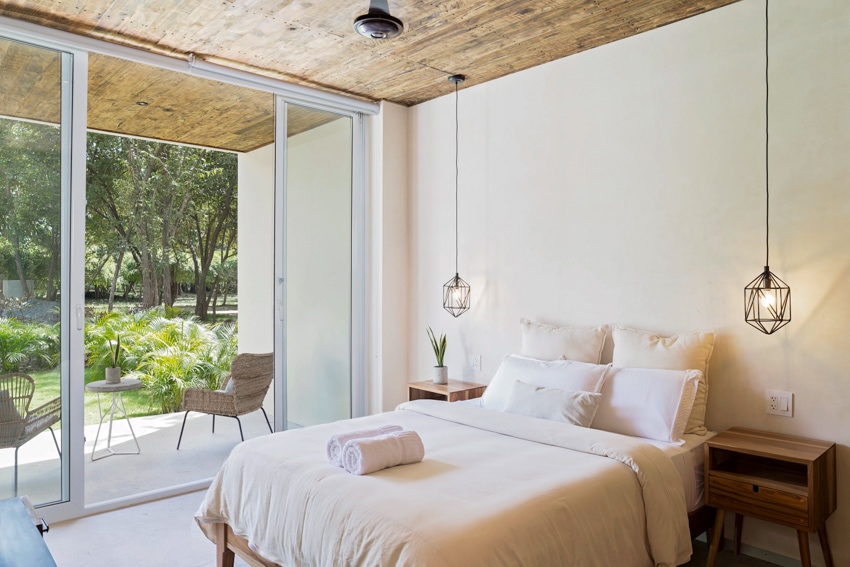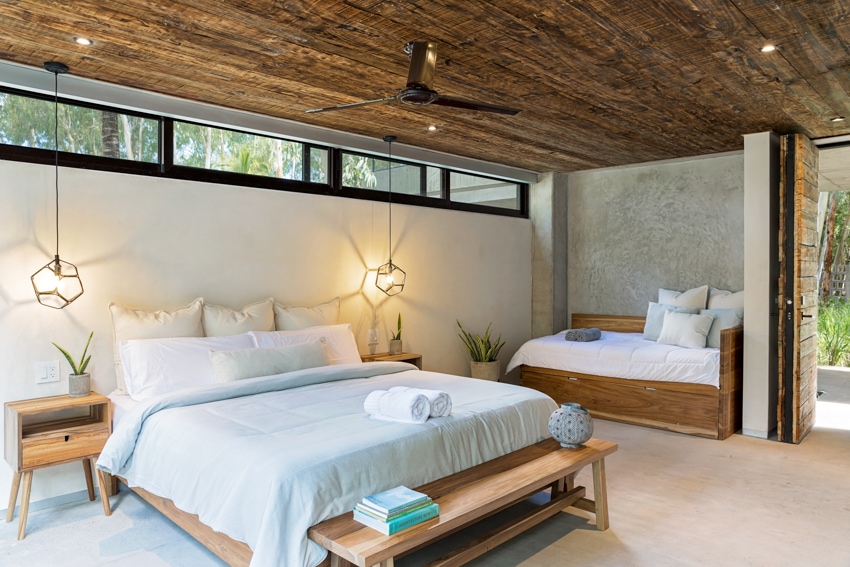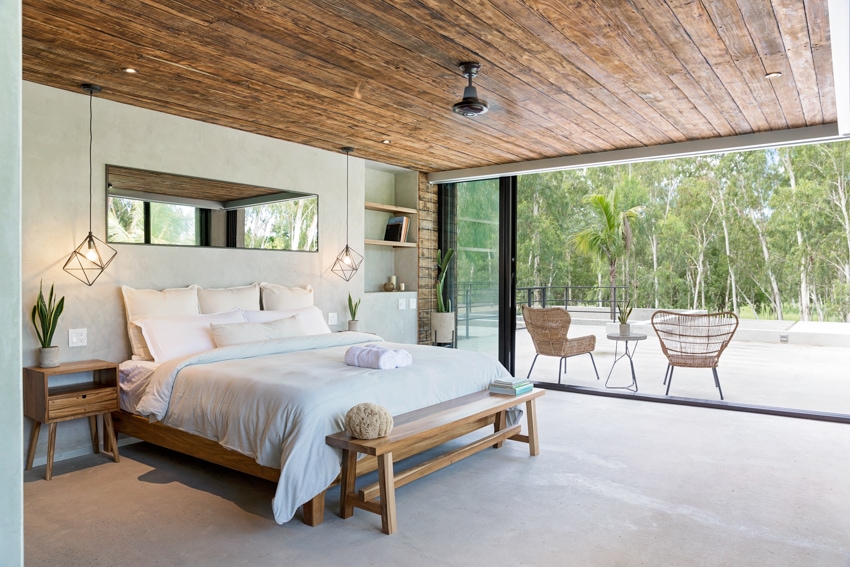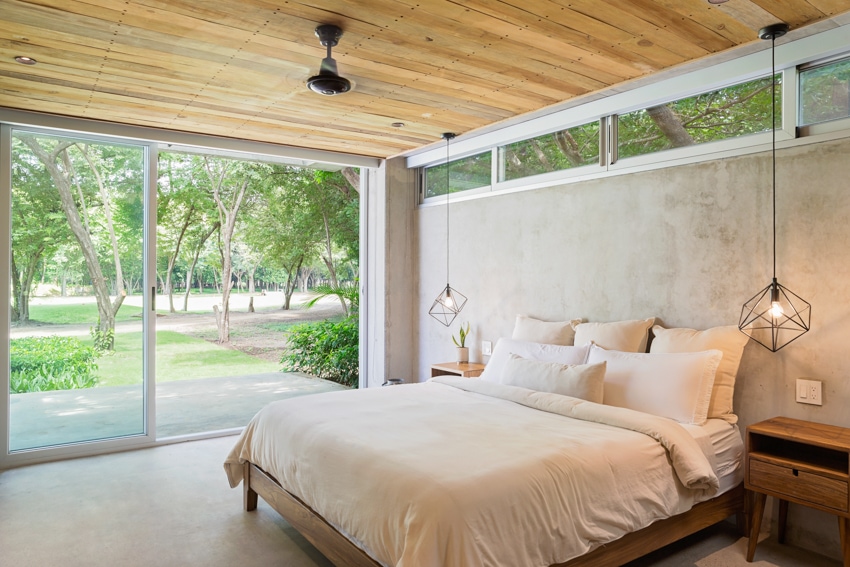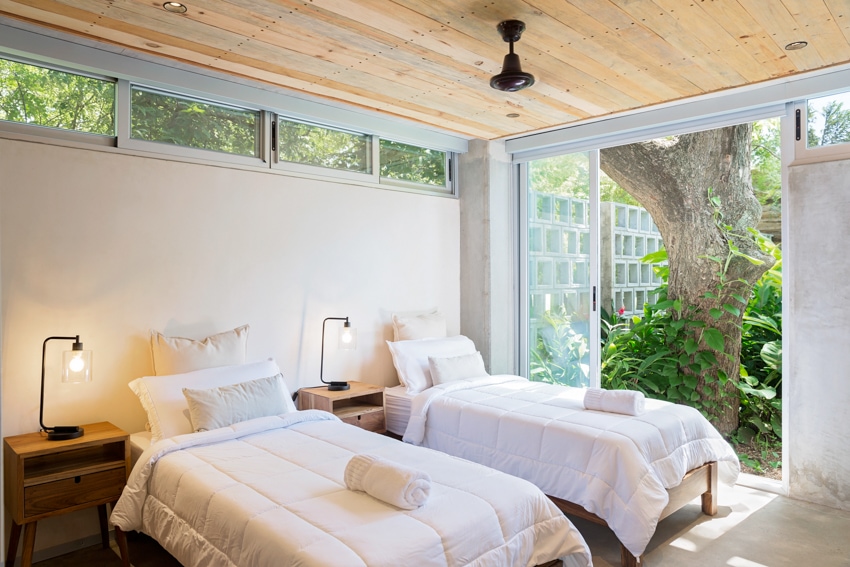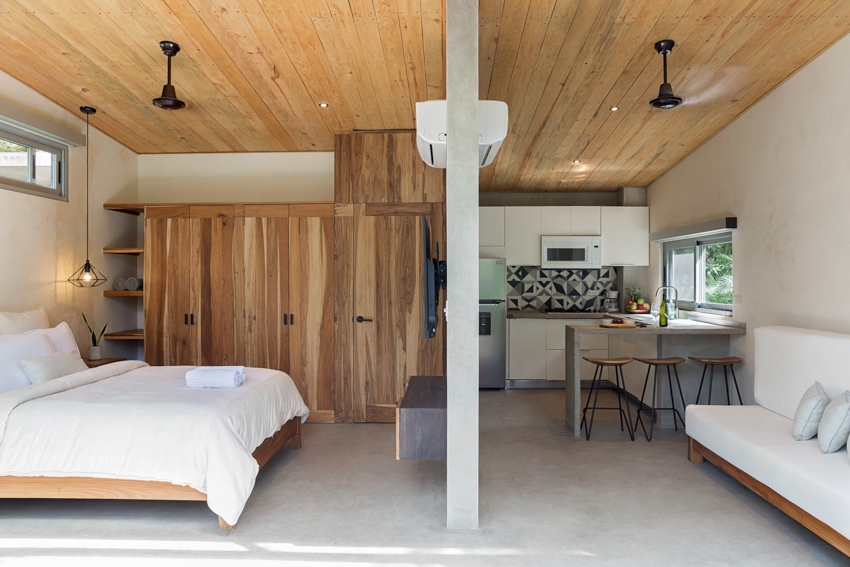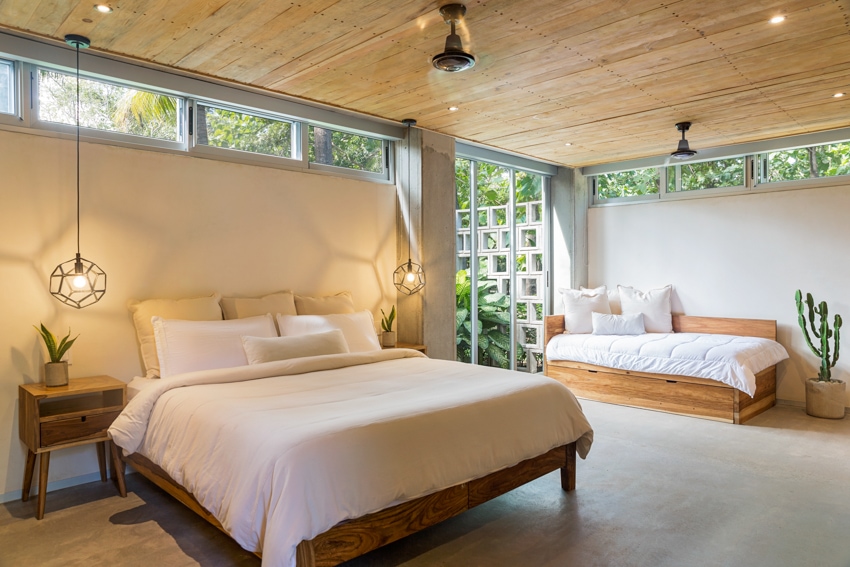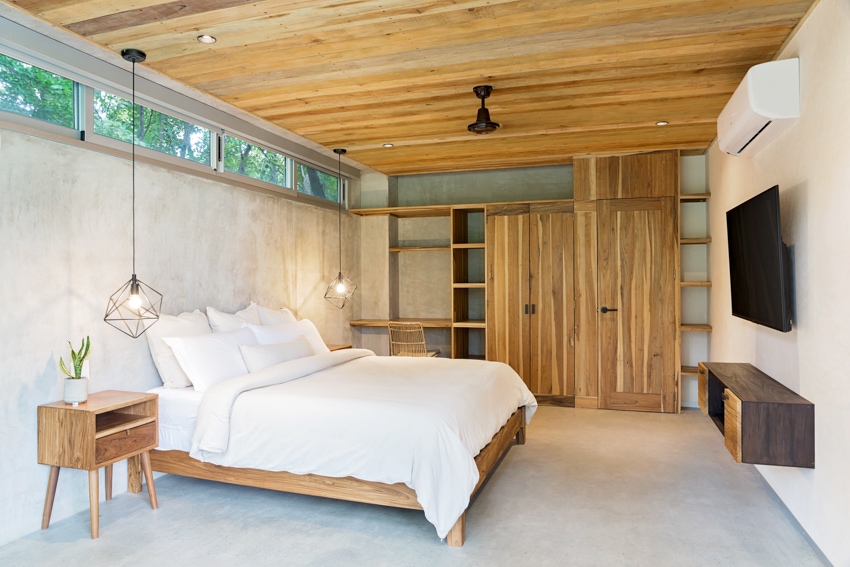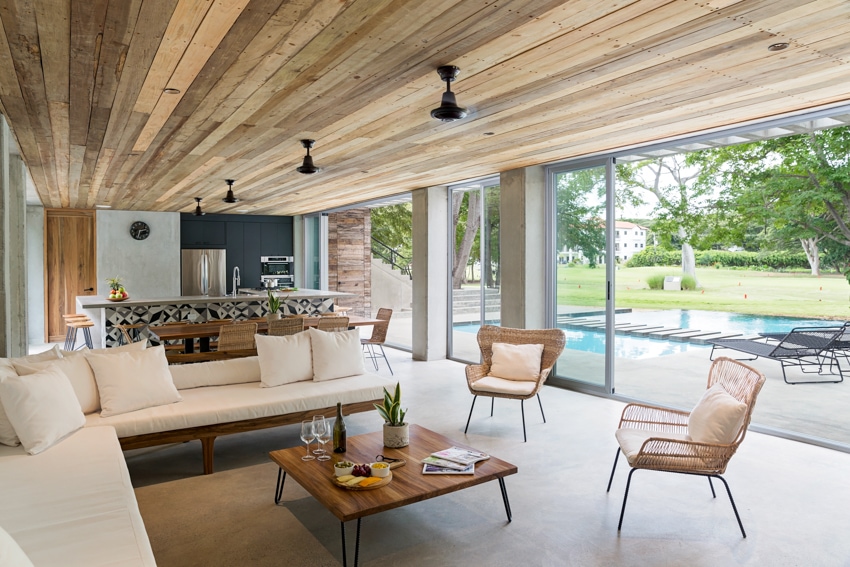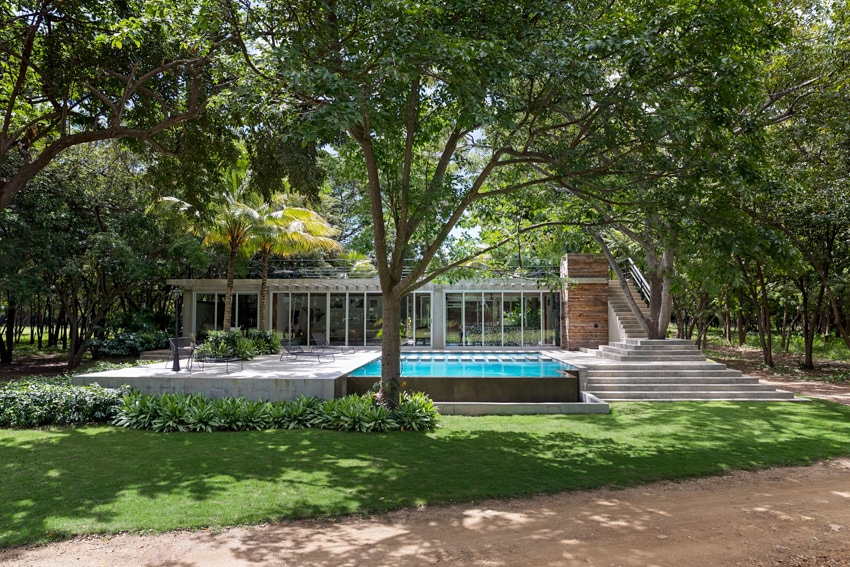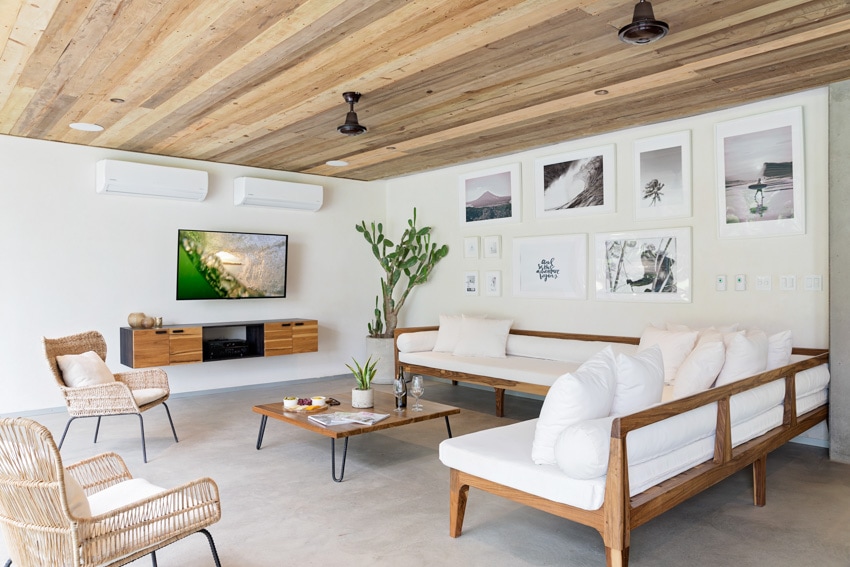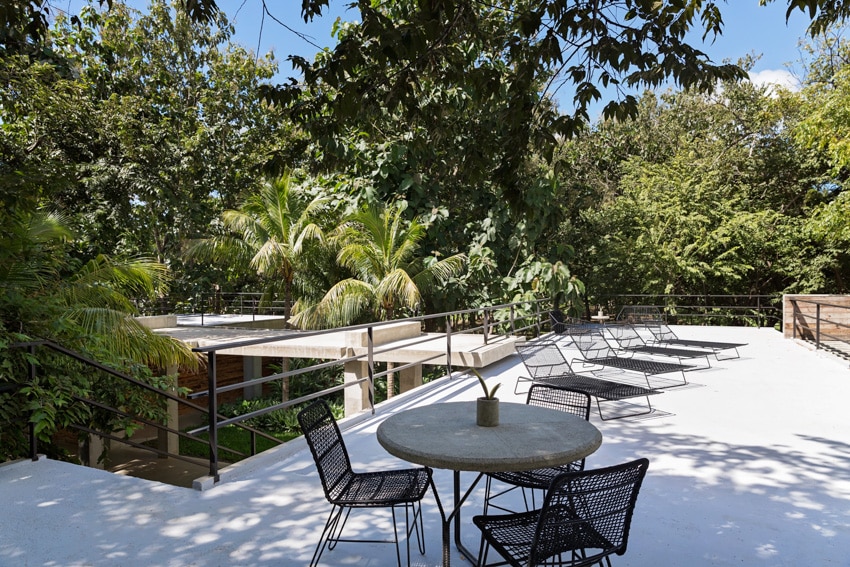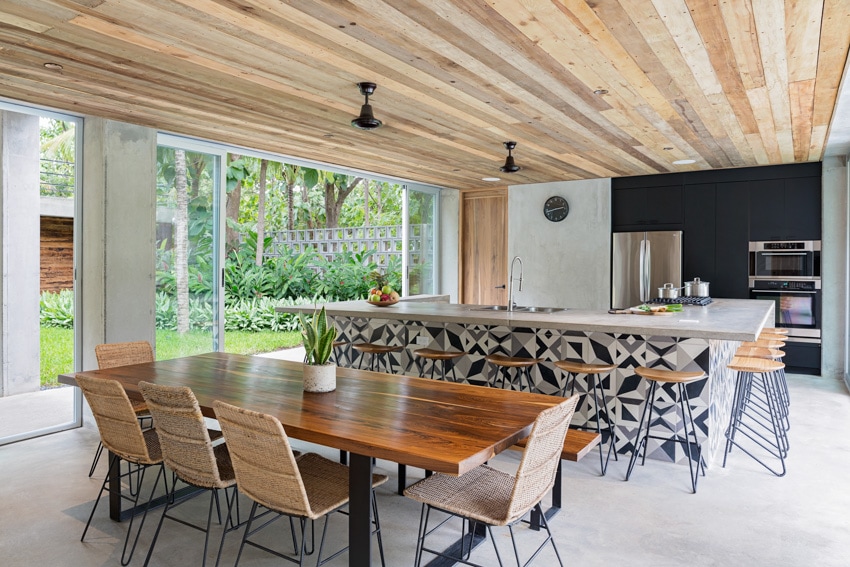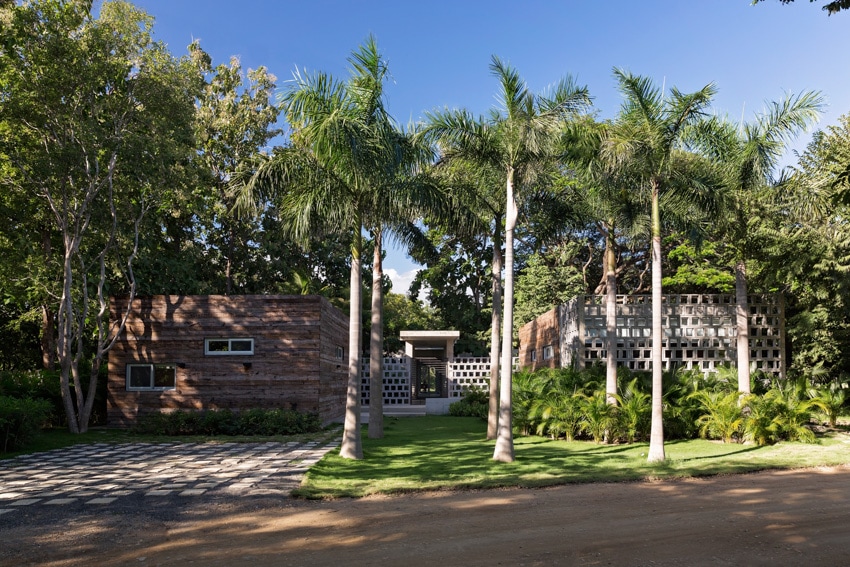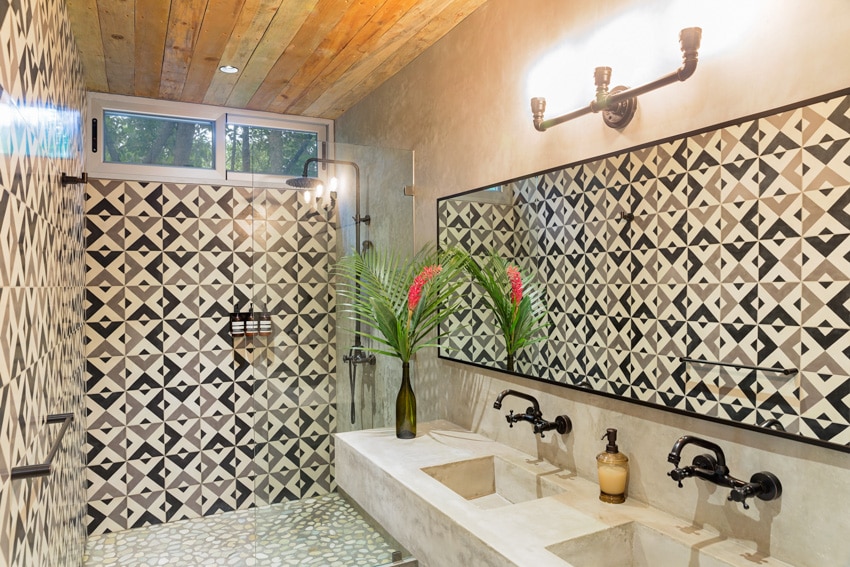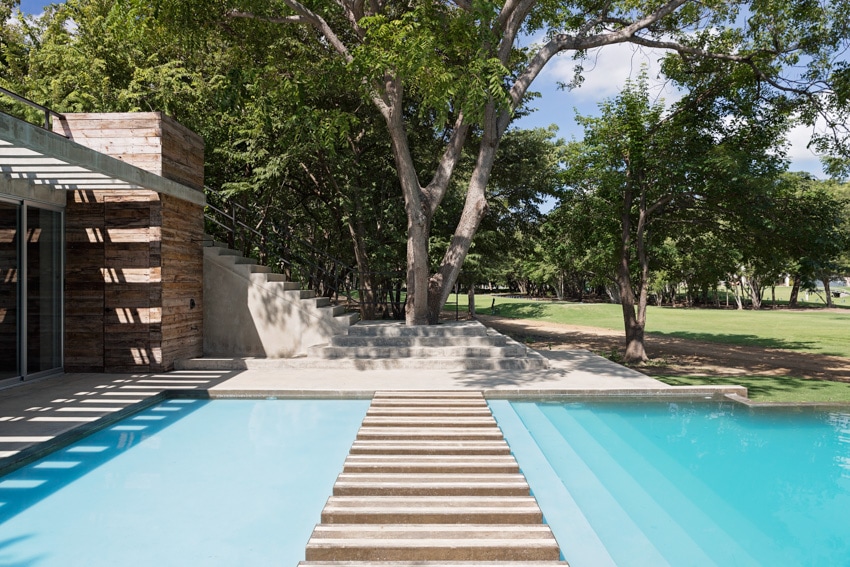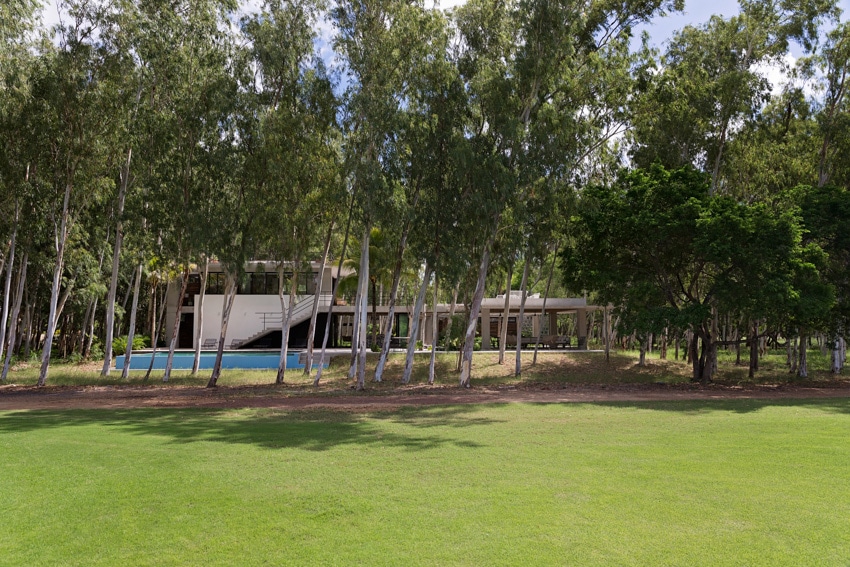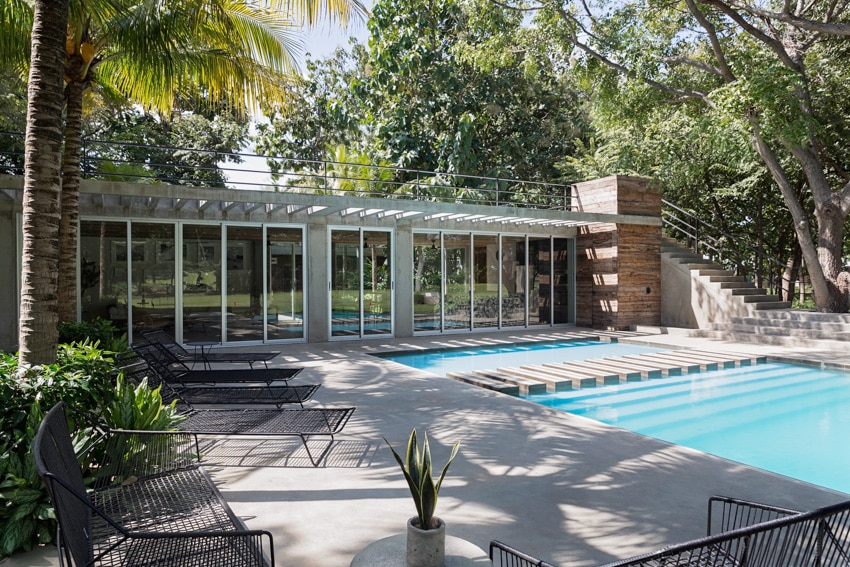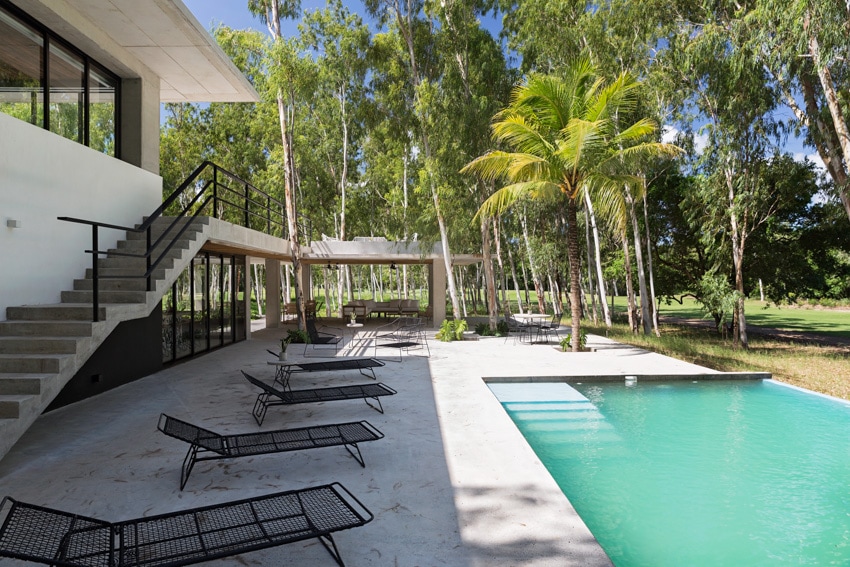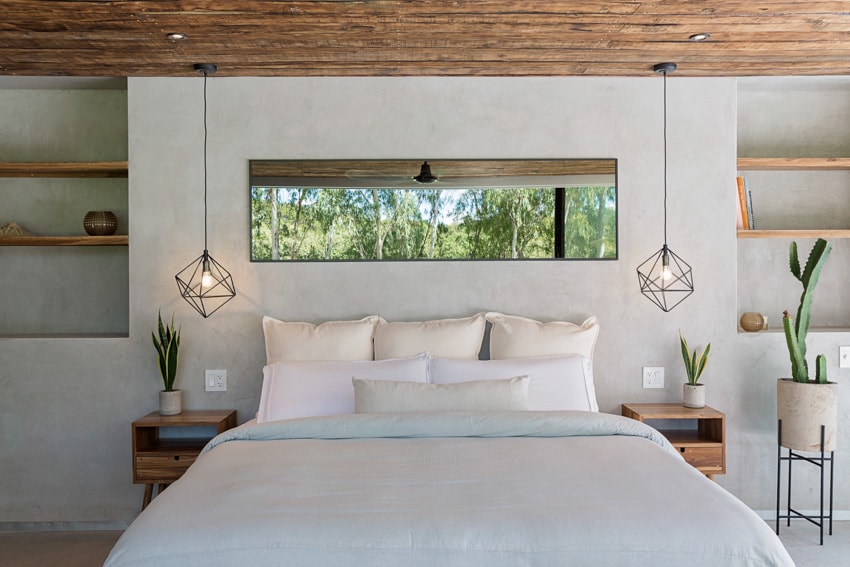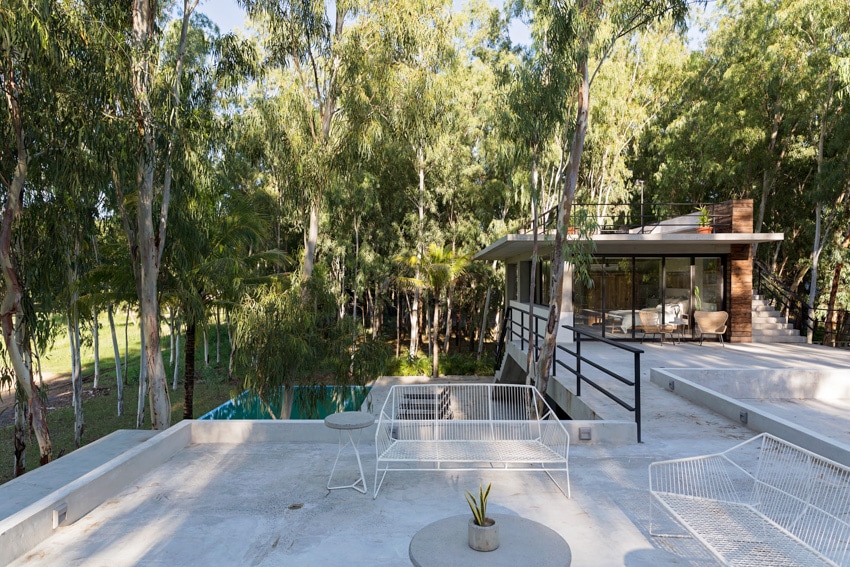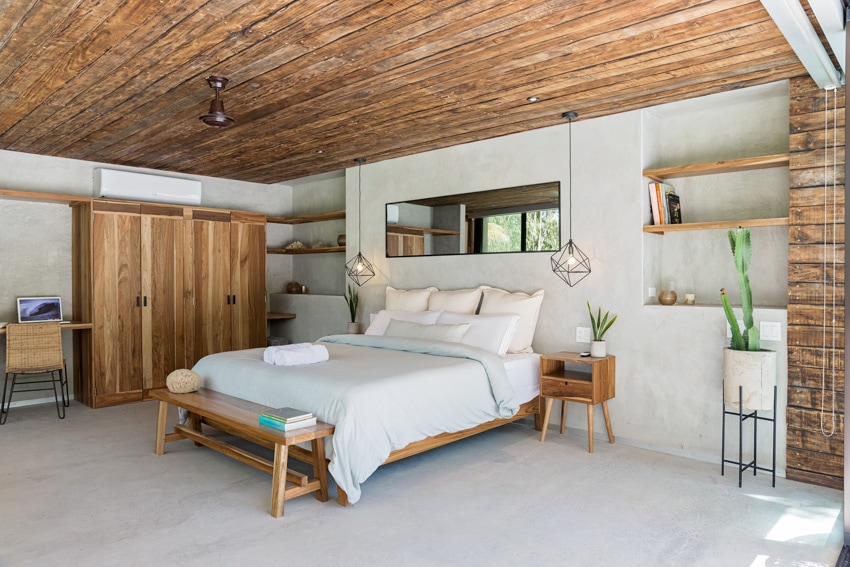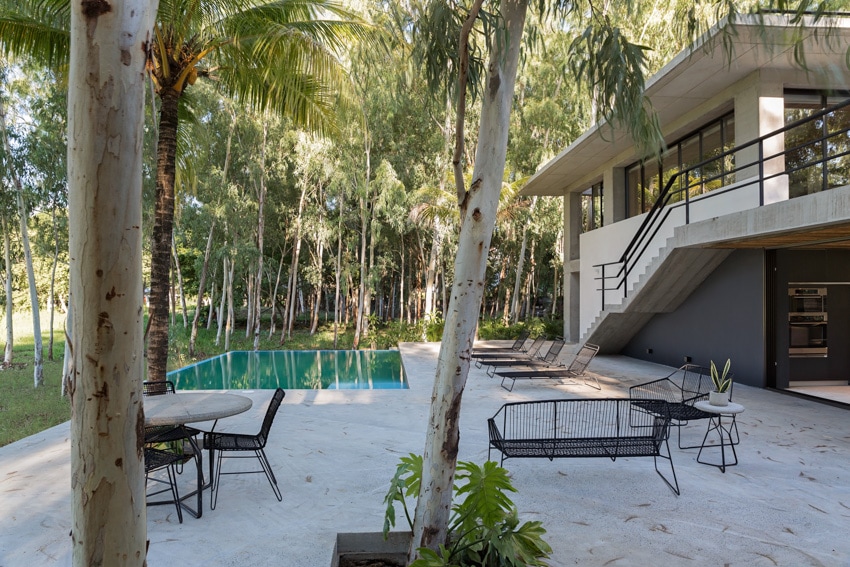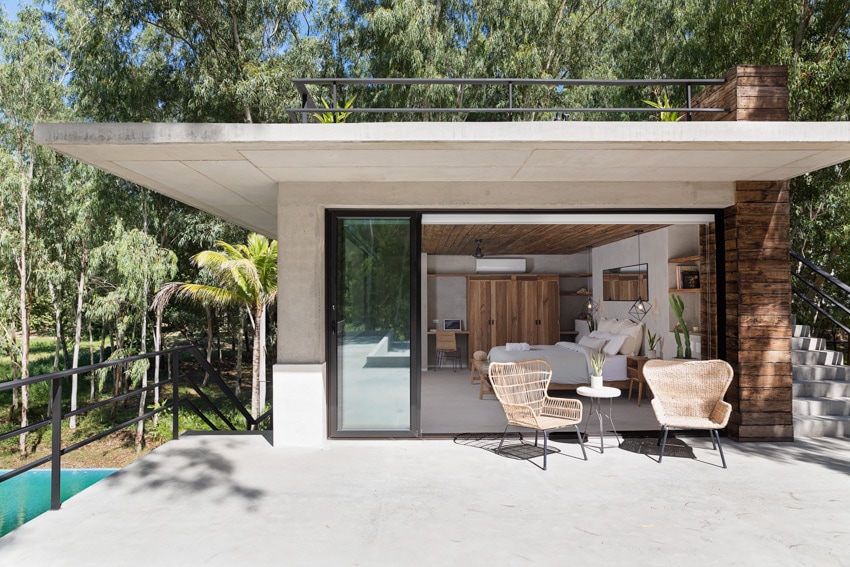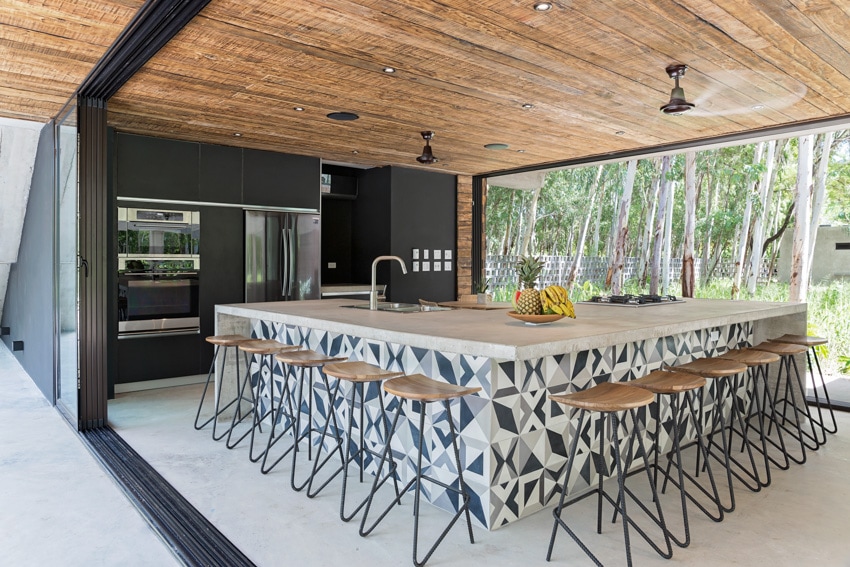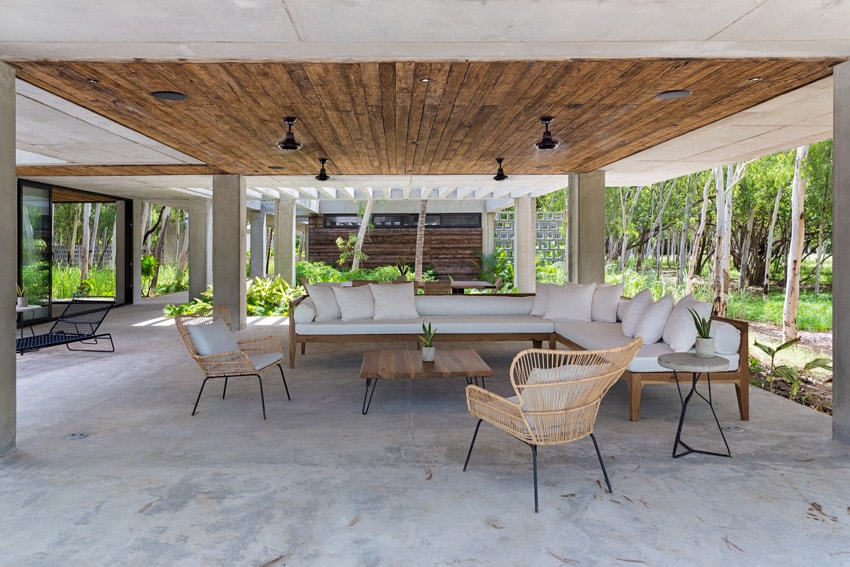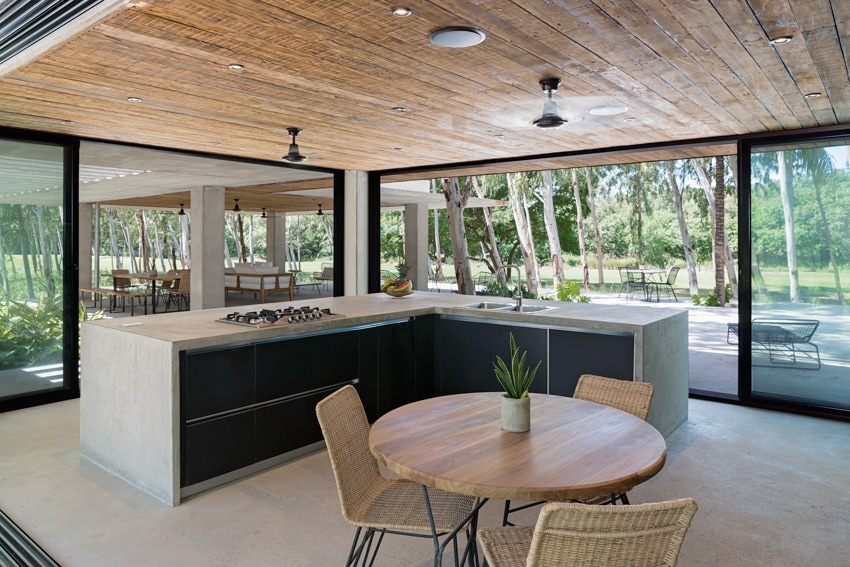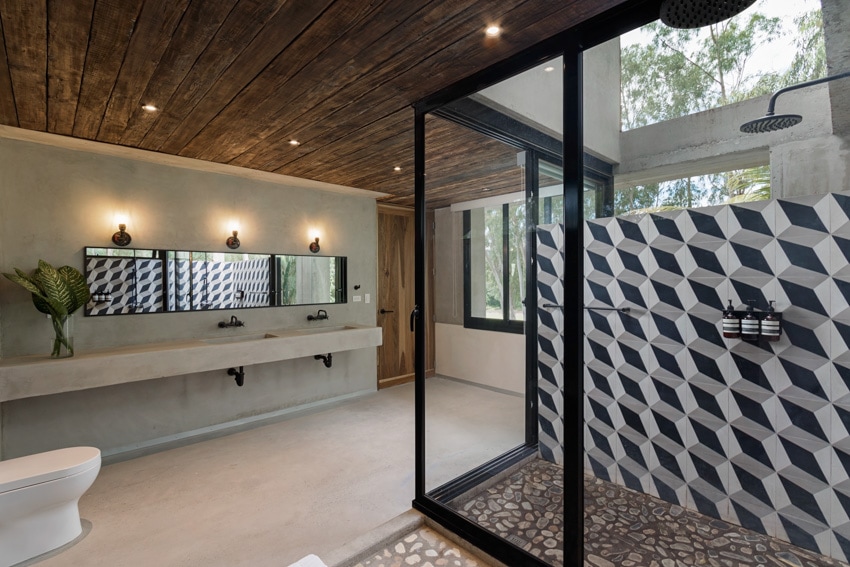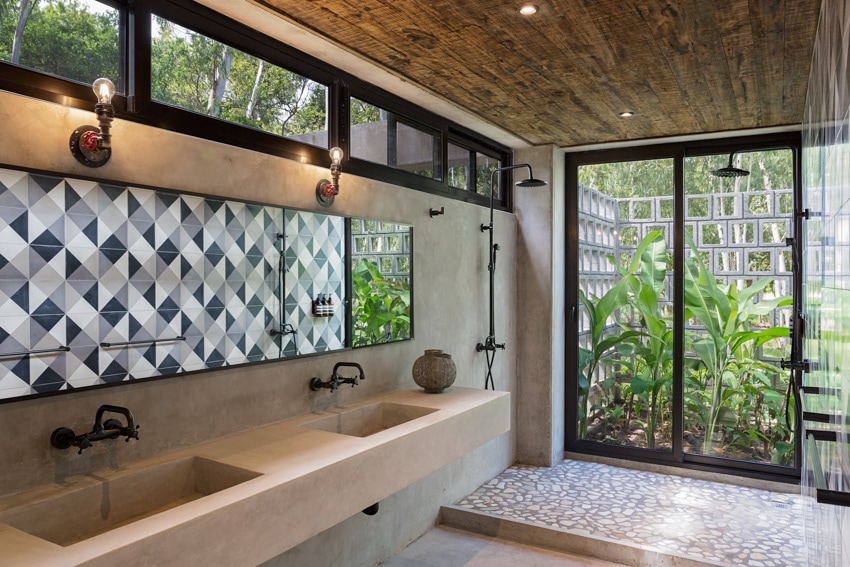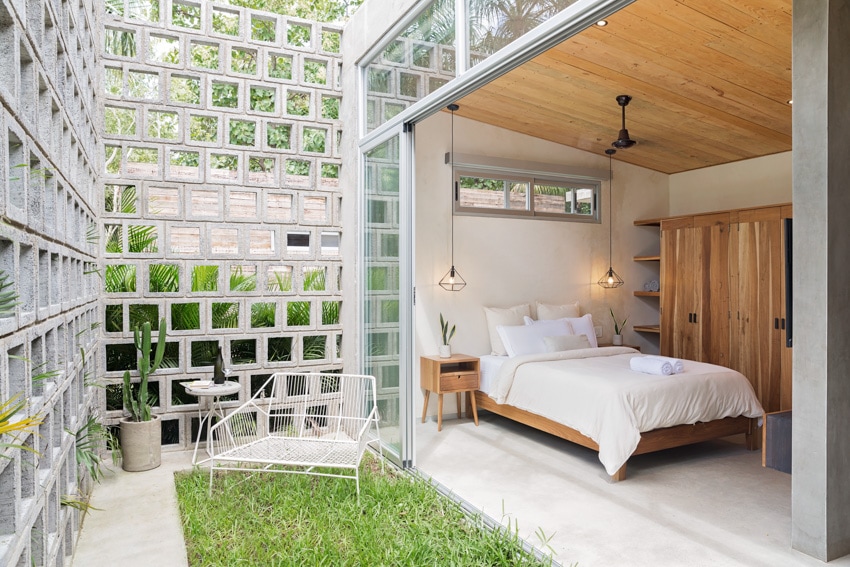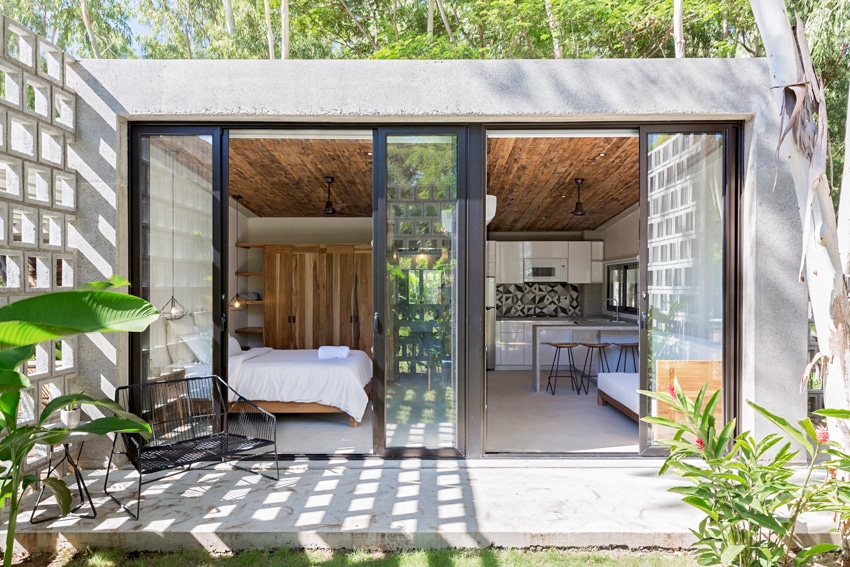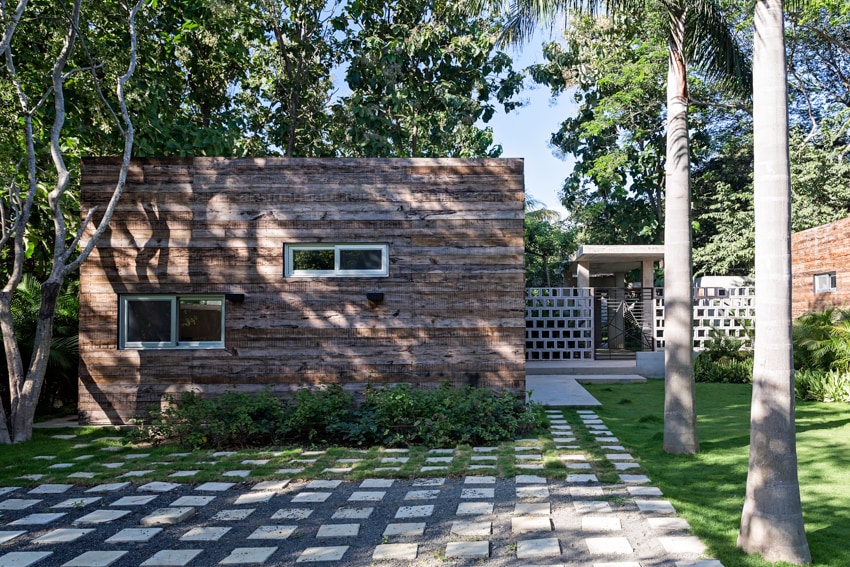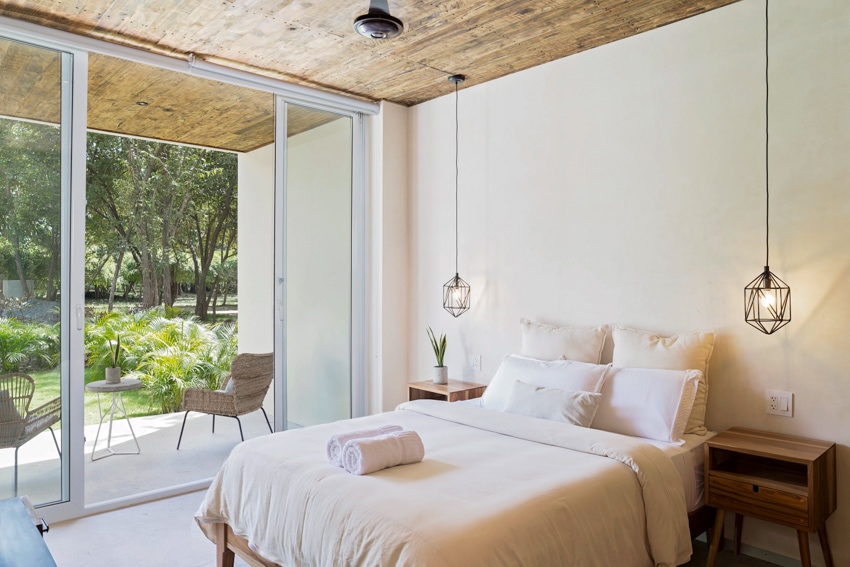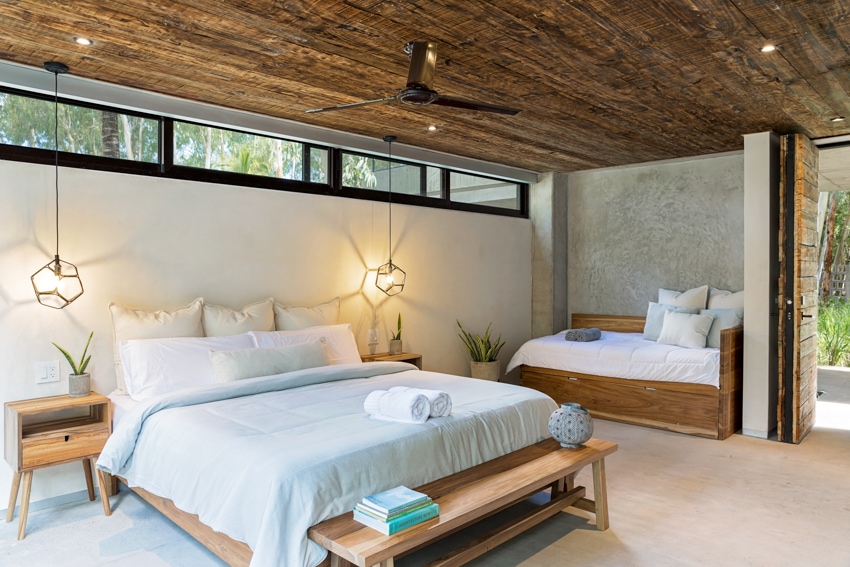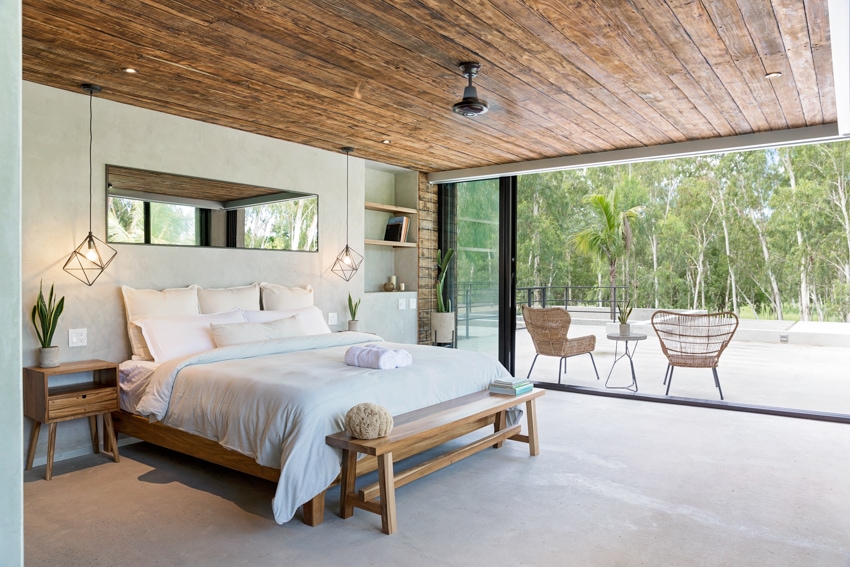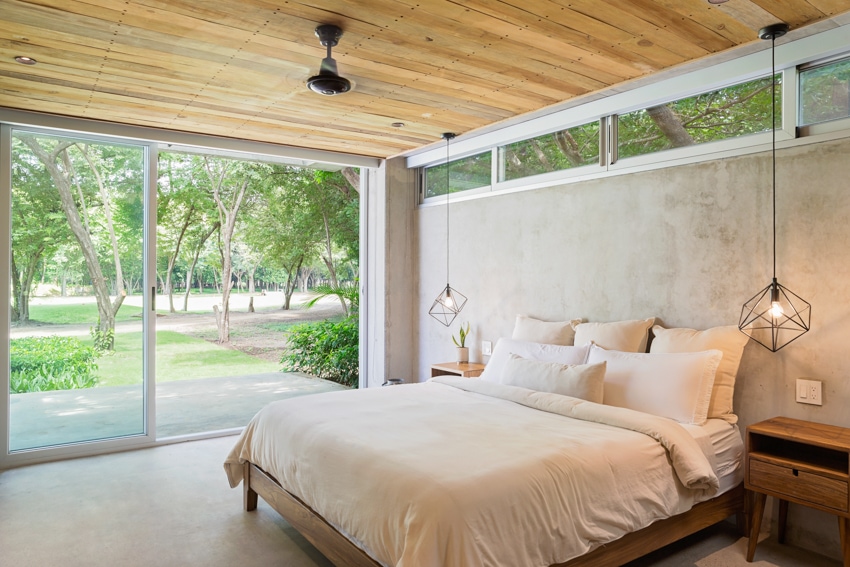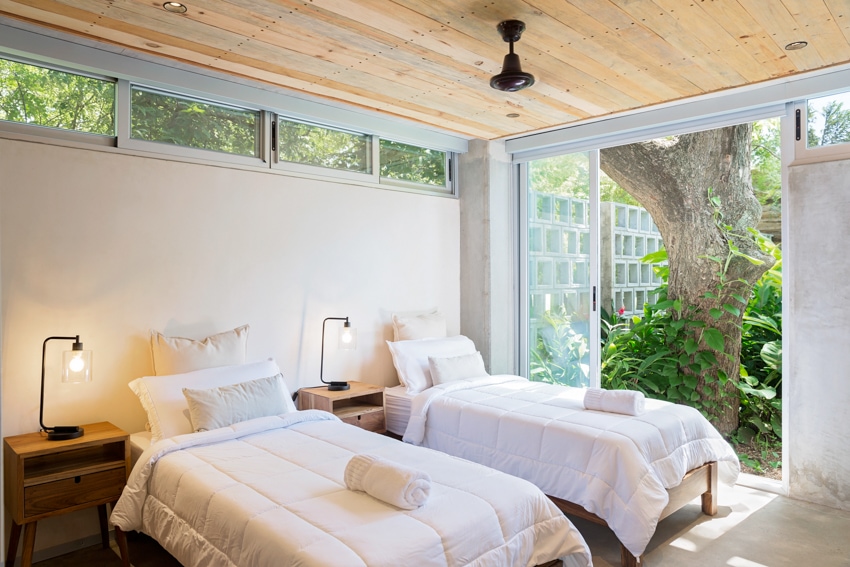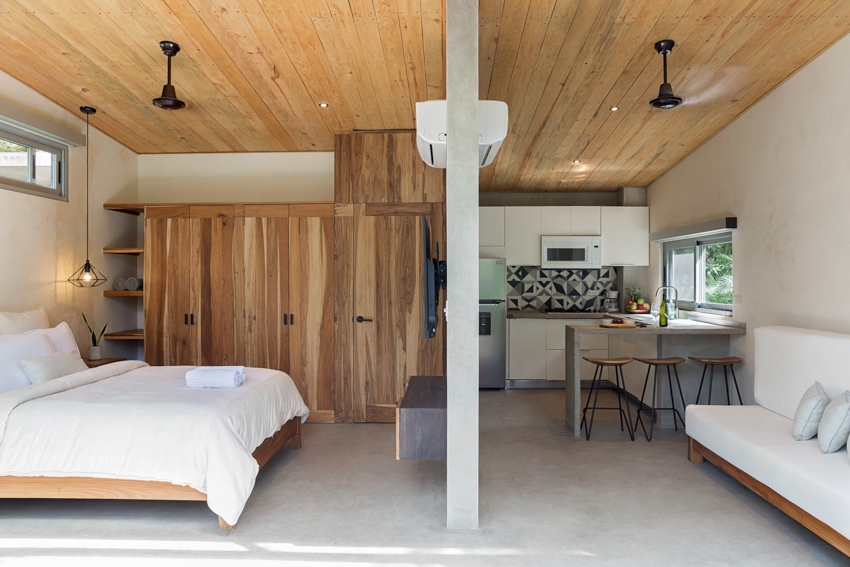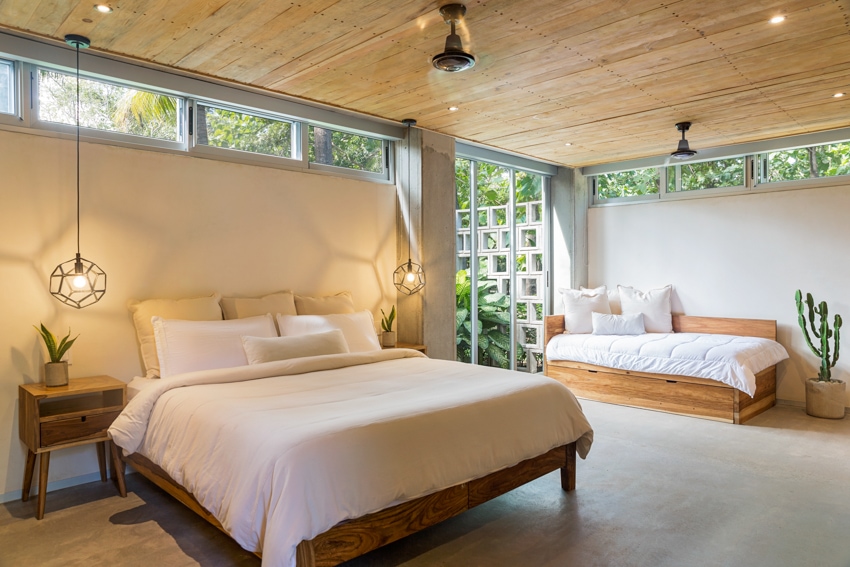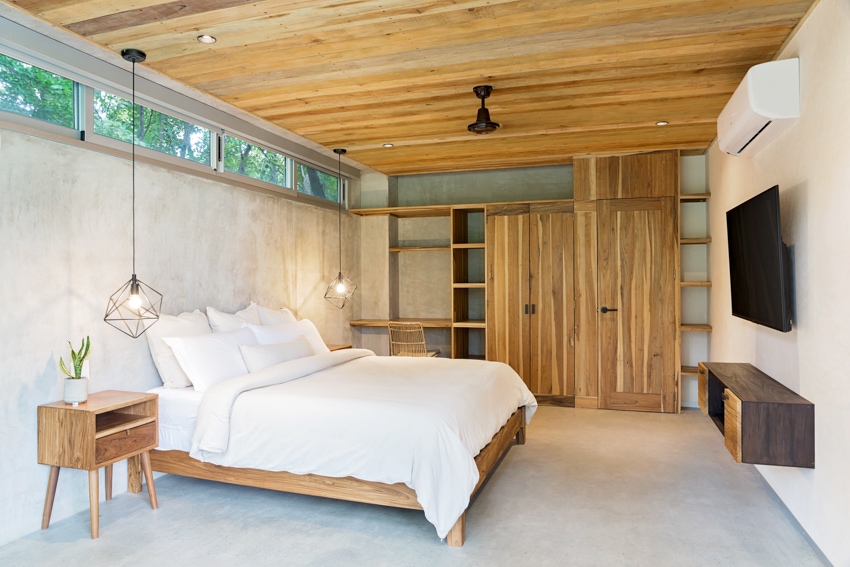 Design-forward boutique hotel surrounded by lush golf course grounds on Nicaragua's wave rich Emerald Coast.
Located in the private resort style community of Hacienda Iguana in Tola, Rivas, Aurea is a beautifully designed getaway where you can customize the perfect stay to suit your style. It's kind of like a choose-your-own adventure – there are apartments, rooms, or whole villas available and you can opt for an all-inclusive trip with activities and meals included, or do your own thing a la carte.
The hotel consists of two separate five-bedroom villas designed to accommodate any sized crew. Each villa can be rented out by the room, or you can rent out the entire villa if you're traveling with a larger group or family.
Nestled into an abundance of trees and greenery, both villas feature floor-to-ceiling windows, breezy modern design, large outdoor terraces, pools, and rooftop chill areas. The layout of both villas is unique in that the rooms are extremely private – most rooms don't share any walls and are almost like individual units within the villa complexes.
The location gives you easy and centralized access to the some of the best waves on Nicaragua's Emerald Coast – it's a 10 – 15 minute walk (or 3 – 5 minute scooter ride) to Panga Drops and Playa Colorado, with many more nearby breaks on offer.
The Lowdown
VIBE: Mod indoor/outdoor digs
LOCALE: On the turf near the surf
ROOMS: 2 separate properties with 5 rooms each / 10 rooms total
FAMILY FRIENDLY: Yes
CLOSEST AIRPORT: Augusto C. Sandino International Airport (MGA) in Managua
PRICING: $90 – $180 per night for private rooms / $360 – $600 per night for a villa

Lush Palm Perk
MENTION 'LUSHPALM' WHEN BOOKING AND GET:
One welcome cocktail per person.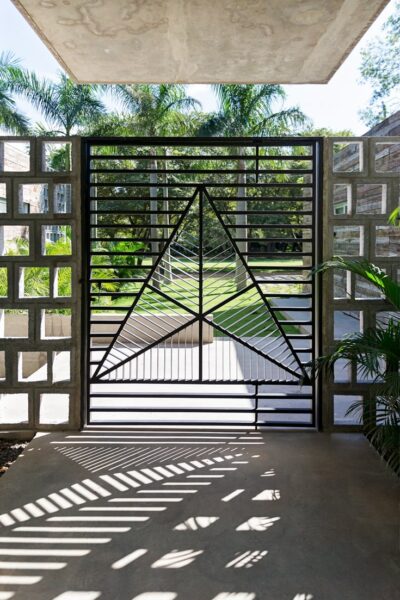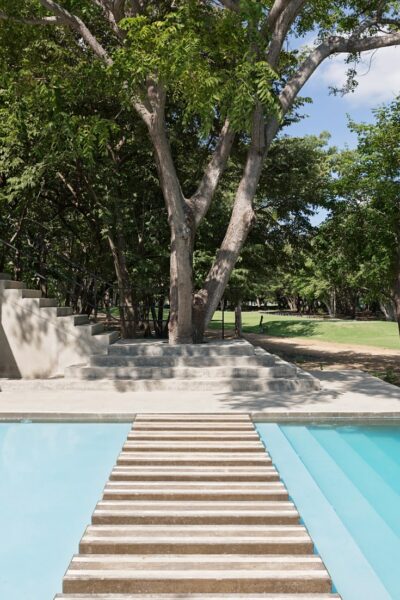 Features
Inside
Finished concrete blends with rustic wood ceilings and open minimalist spaces. Giant windows and sliding doors offer an indoor/outdoor feel and tons of natural light. Outfitted with modern comforts, rooms are airy, spacious, and some units have private patios or terraces.
Outside
Lush golf course greens and natural habitat surrounds the villas. Towering trees give shade to the properties and are the perfect spot for frequent monkey sightings. There's no shortage of places to lounge with the pool, multiple terraces, and many outdoor areas.
Eat & Drink
Aurea's simple yet creative menu emphasizes local, mostly organic, and tropical ingredients. Special meal requests and private dinners are available; they also offer vegetarian, vegan and gluten-free menus. Breakfast is included with all stays and there are several nearby restaurant options.
The Surf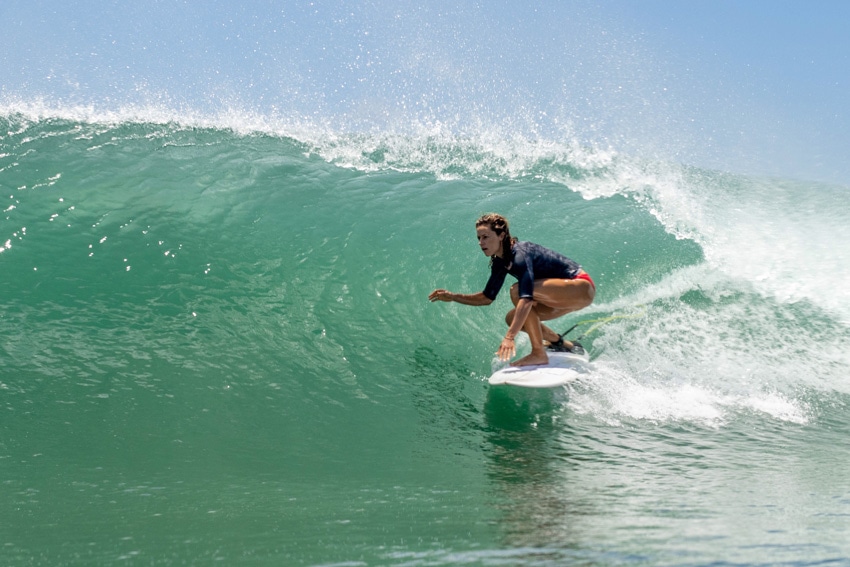 With 300+ days of offshore winds, Nicaragua is well-known for consistently having an abundance of amazing waves and surf conditions on offer. While the main surf season runs from March to September when consistent and sizable south swells greet the Emerald Coast, surf can be found just about anytime of the year. Waves often run shoulder to overhead and stand out spots can reach double overhead+ during solid peak season swells. Experienced surfers will enjoy the variety of punchy beach breaks and barrels on offer, and there are a few more user-friendly spots that can be sought out as well.
WATER TEMP: 80 – 84 °F ( 27 – 29 °C) all year long, but can drop into the 60s and 70s January through March
PEAK SURF SEASON: May – August
SHOULDER SURF SEASON: Sept – April
SURF EXPERIENCE: Best for intermediate to advanced surfers but beginner's can seek out more user-friendly waves and the shoulder season is great for beginner to intermediates
Details
CHECK IN: 3 – 11 pm
CHECK OUT: 11 am
Rates
$90 – $180 per night for a room
$360 – $600 per night for a villa
Good to Know
– Aurea has lots of activities available at an extra charge such as fishing, sailing, snorkeling, horseback riding, paddle boarding, mountain biking and other local tours. They also have an in-house masseuse team with a variety of spa and wellness treatments available such as massages, facials, manicures and pedicures.
– The Eucalypto villa accommodates up to 14 People in the main house plus four people in each of the adjacent studio apartments, for a total of 22 guests. The Teka villa accommodates eight people in the main house plus an additional four in each of the two side studio apartments, for a total of 16 guests.
– Nicaraguan customs will not let you bring drones or spear fishing guns into the country (they will hold them at customs) so be sure to leave those items at home.
Location
Hacienda Iguana, Playa Colorado, Nicaragua
Getting There
Fly into the Aeropuerto Internacional Augusto C. Sandino (MGA) in Managua. Aurea is about a three hour drive southwest of the airport and the hotel offers 24/7 transportation for $80 per car with capacity of 4 people.
Alternatively, you can fly into Liberia (LIR) or San Jose, Costa Rica (SJO), and take a flight with SANSA Airlines to Costa Esmeralda Airport (ECI).
* As a Booking affiliate, we may earn when you book through a link on our site. There is never an additional cost to you, and as 1% for the Planet members, we donate a portion of our earnings to nonprofits that support our oceans and the environment. Thank you for supporting Lush Palm – this helps us stay ad-free and continue to create fresh content and helpful guides.