Casita Mimas
Sayulita, Nayarit, Mexico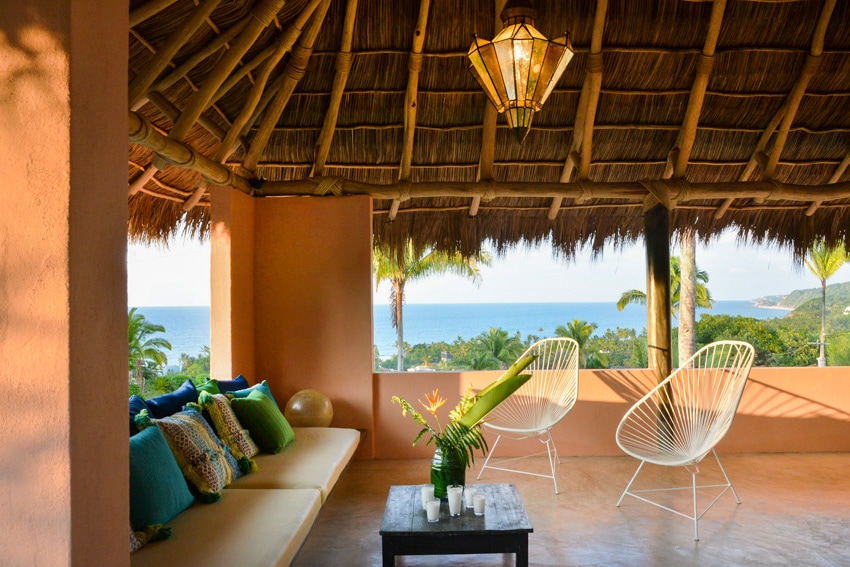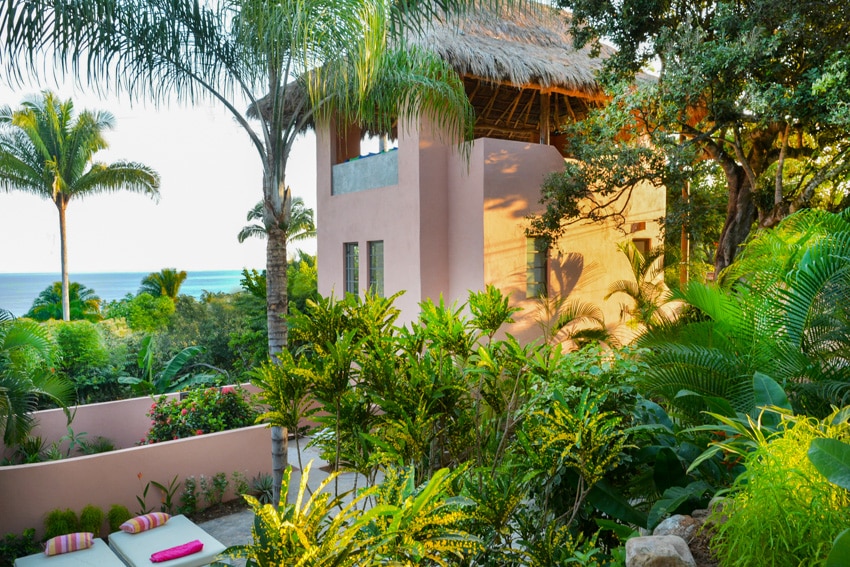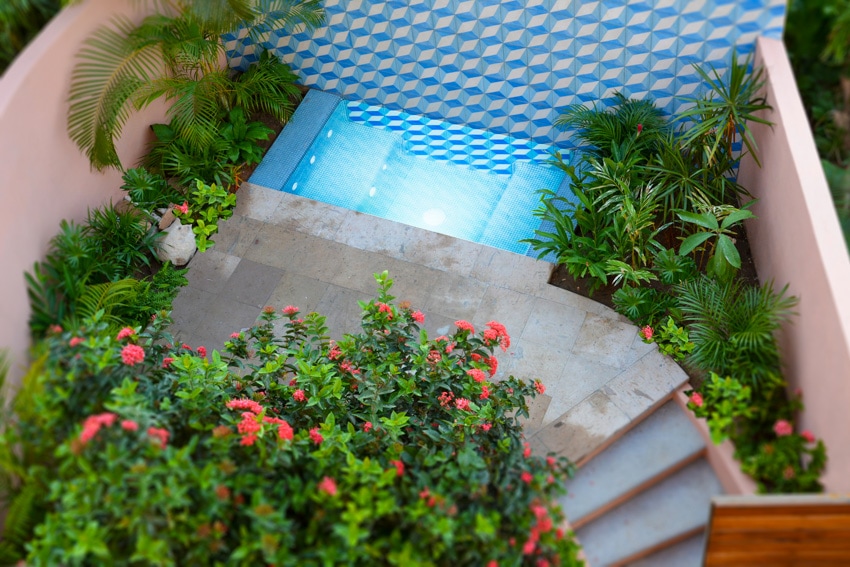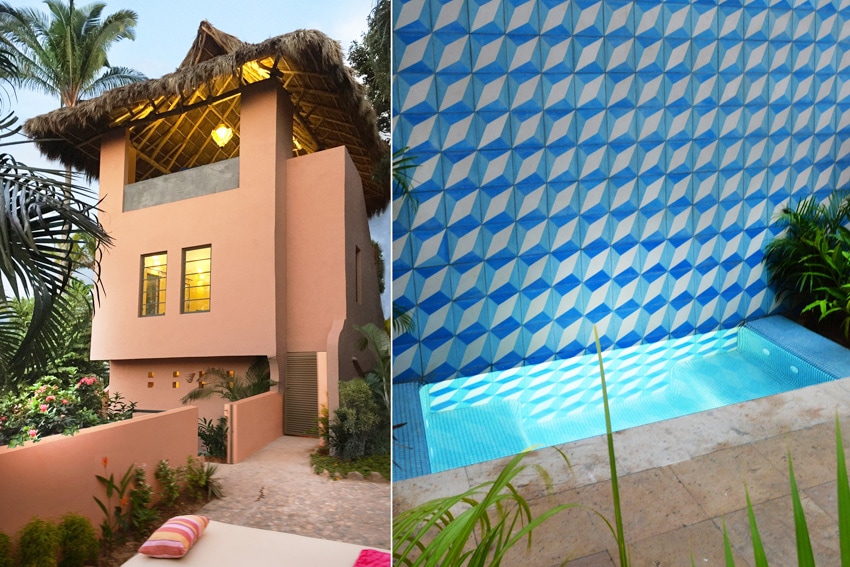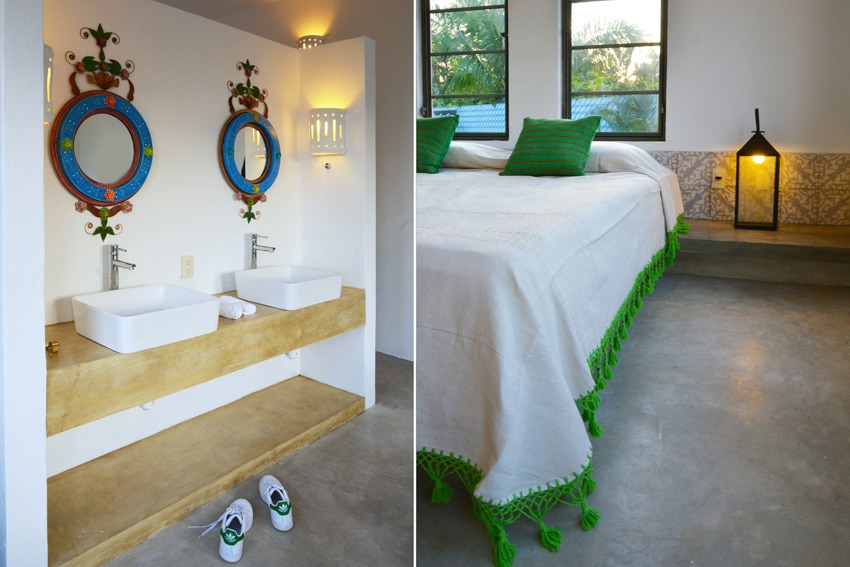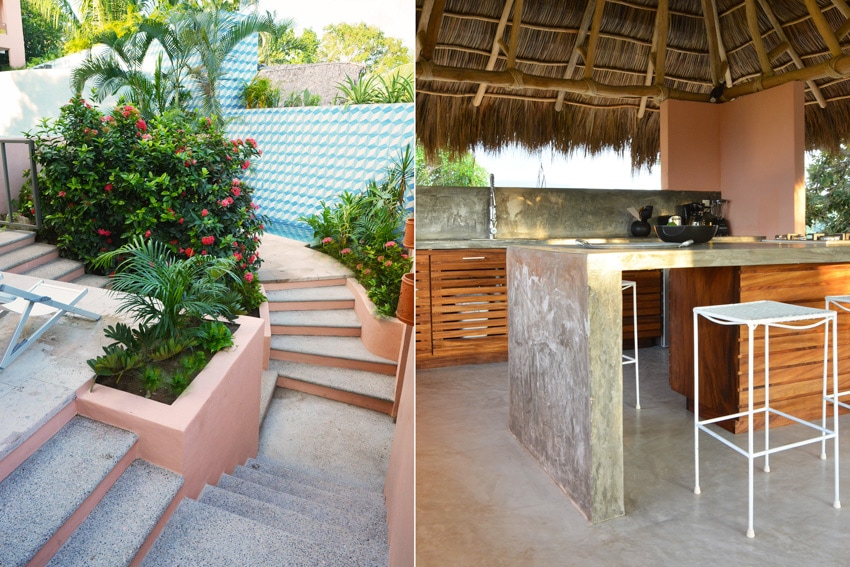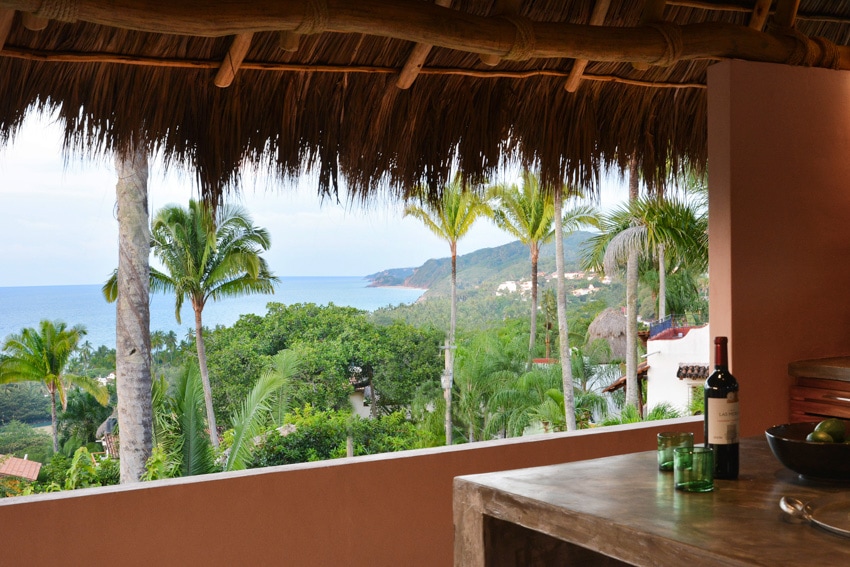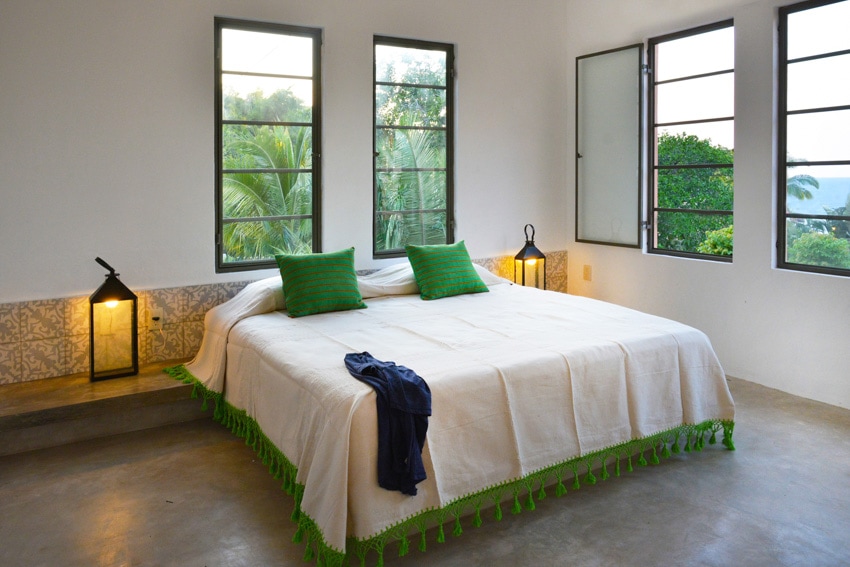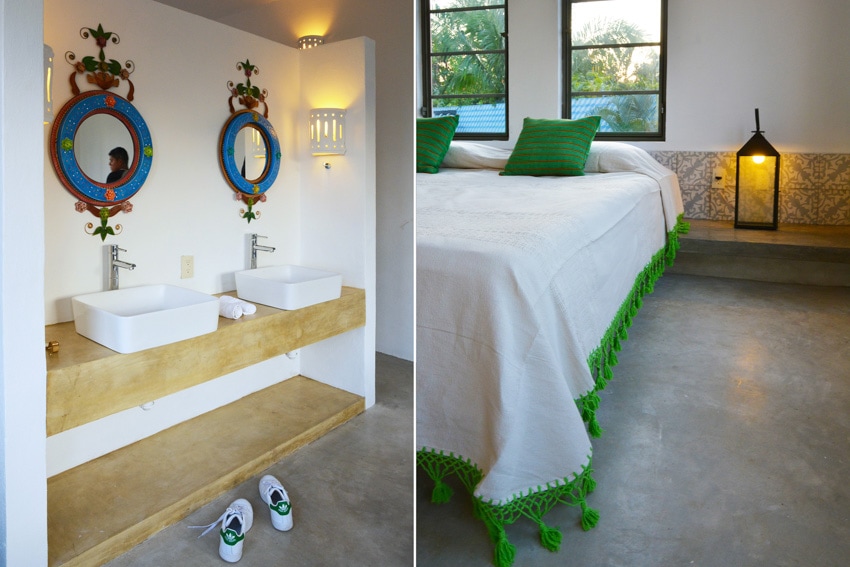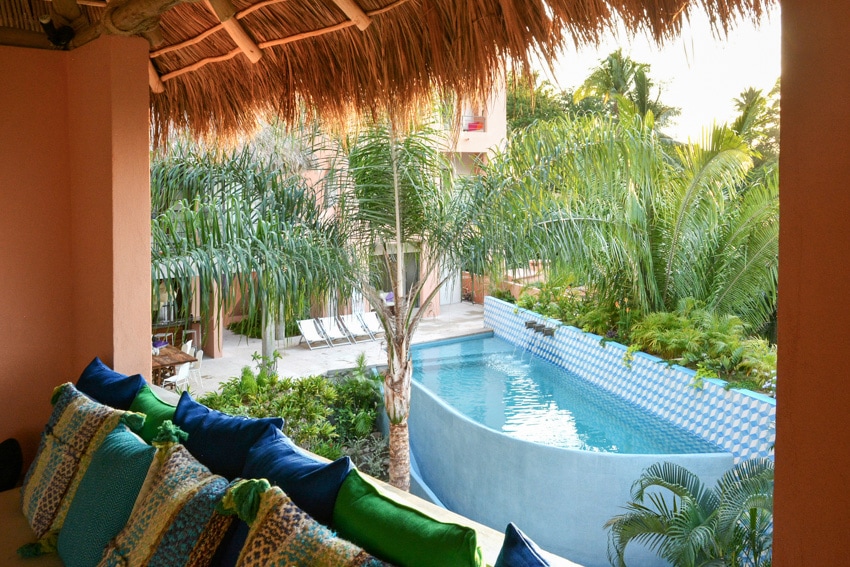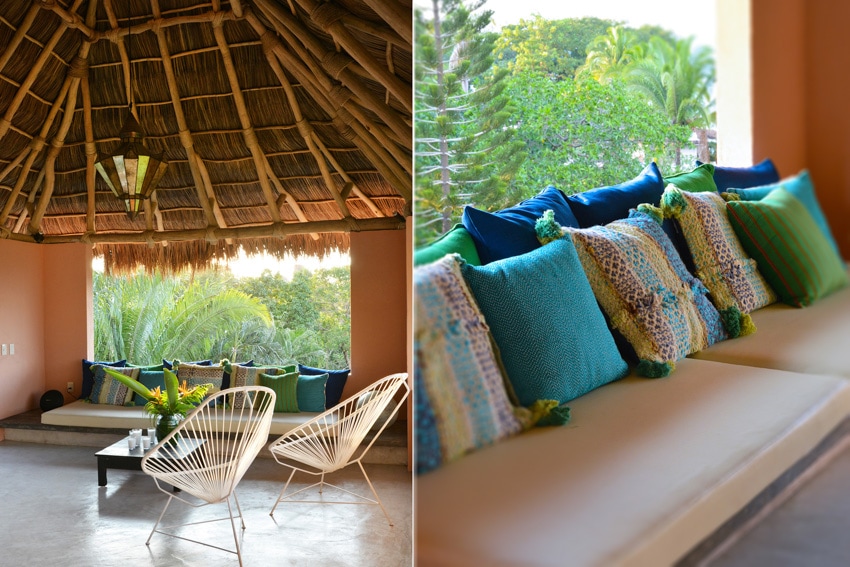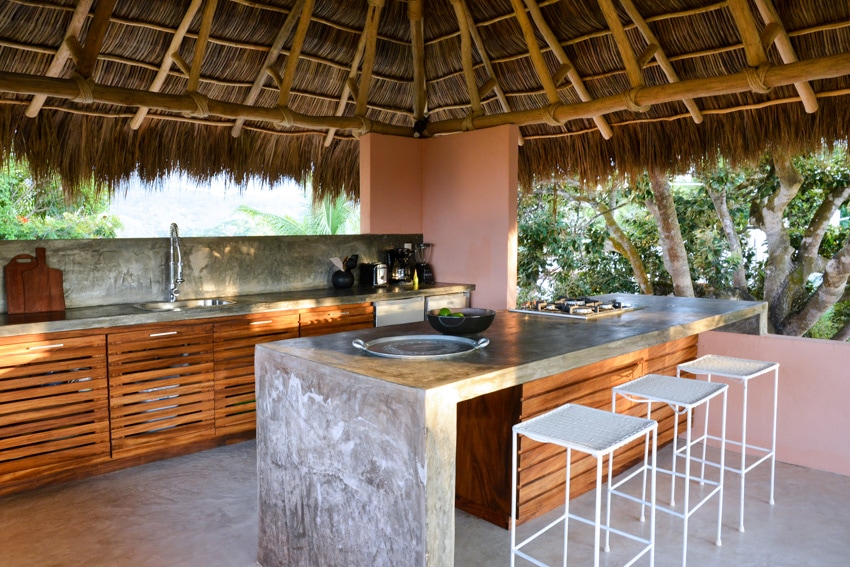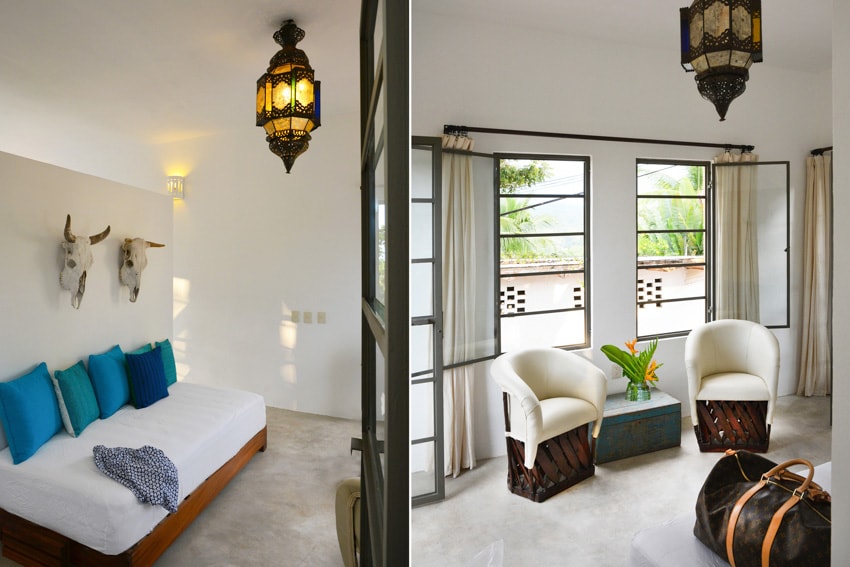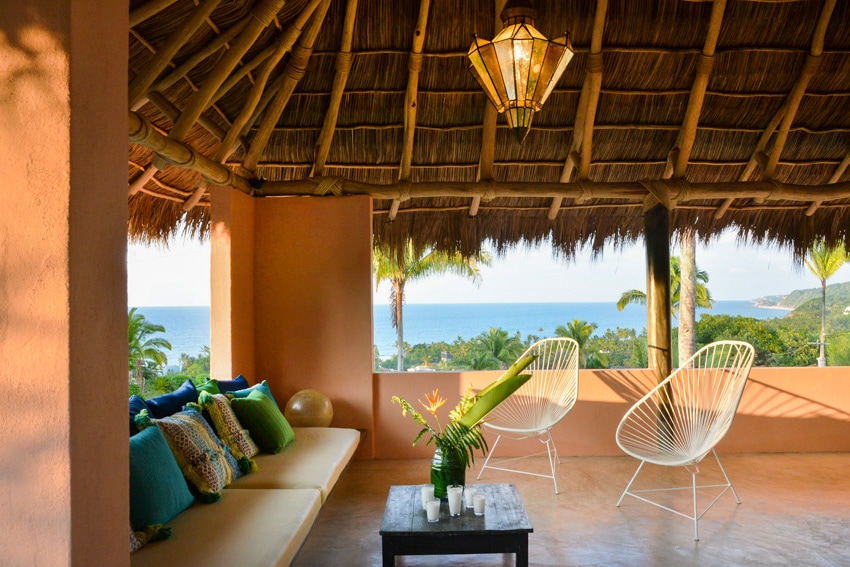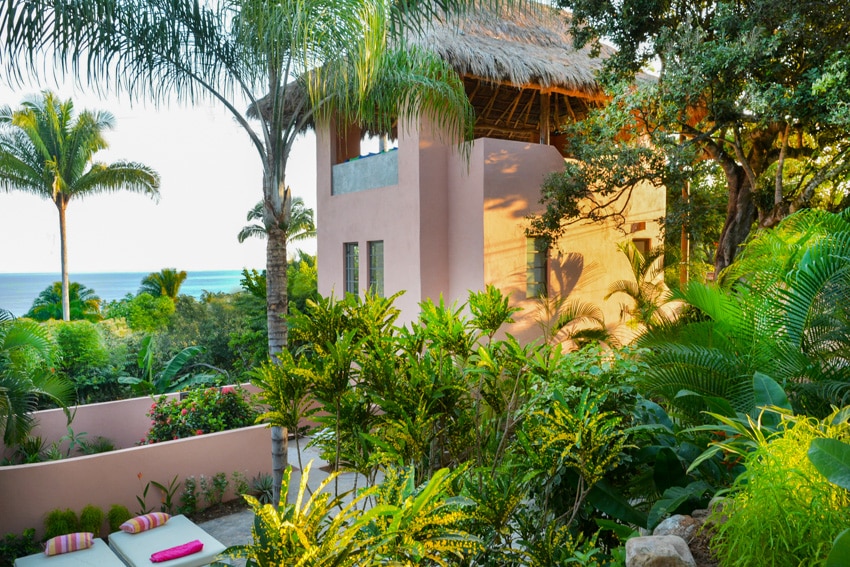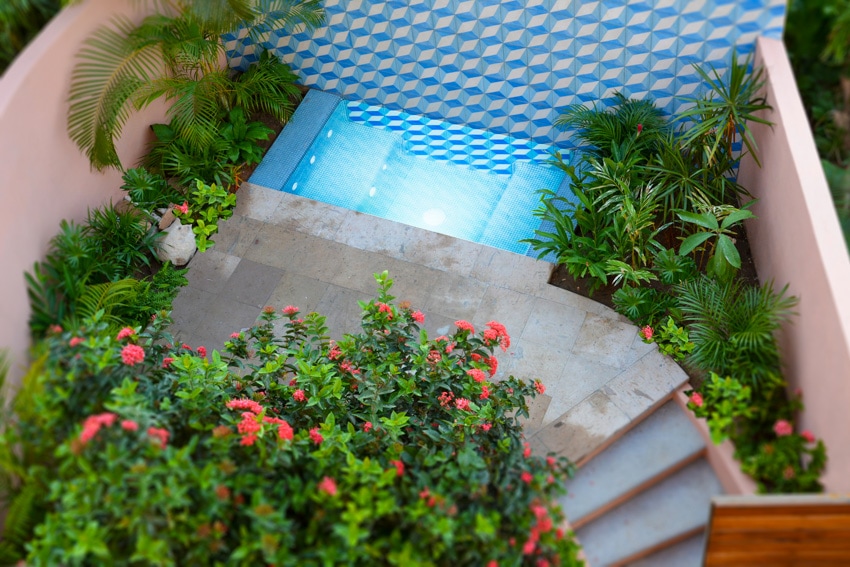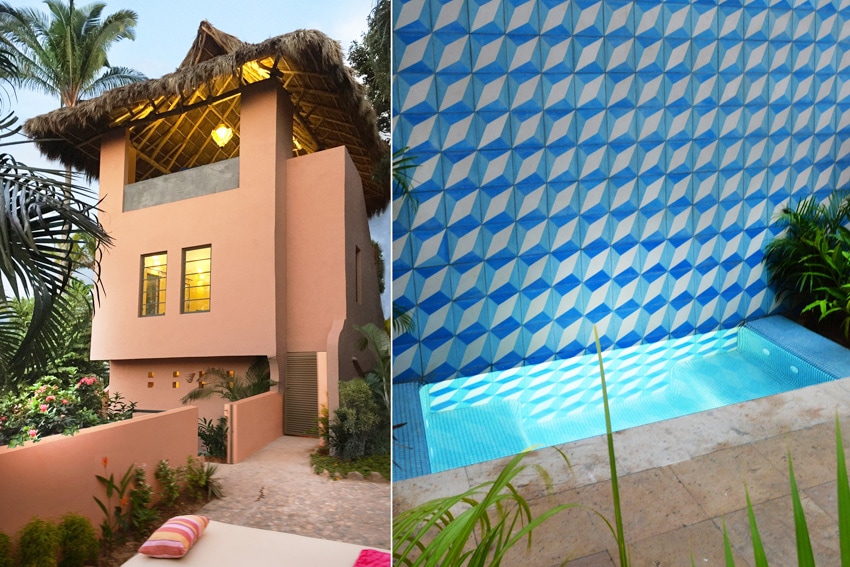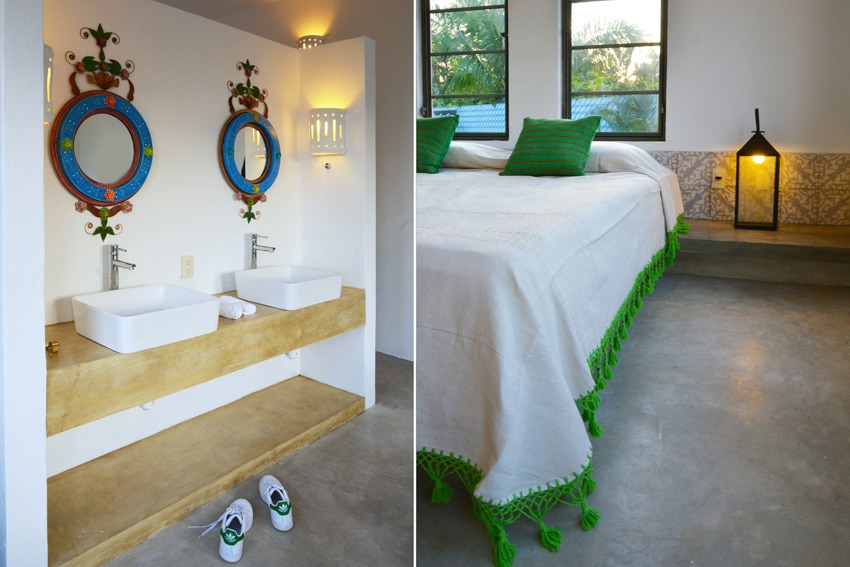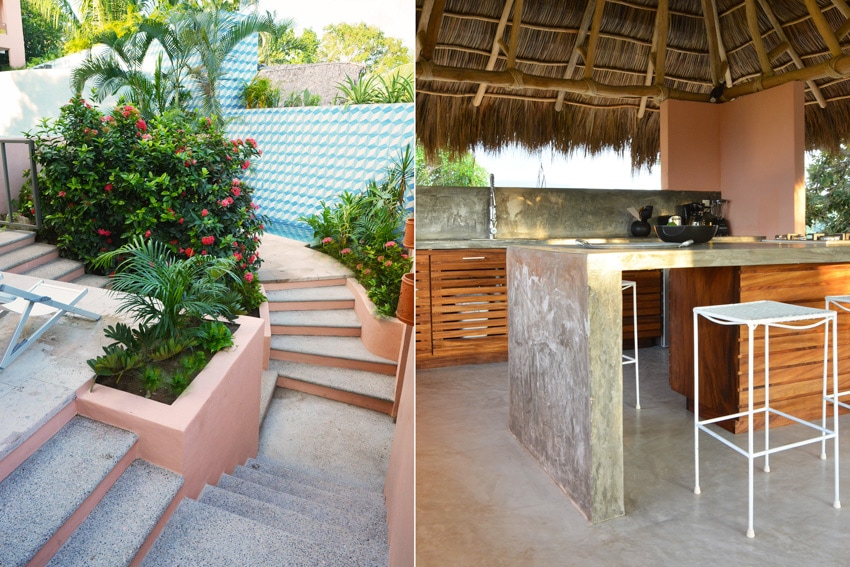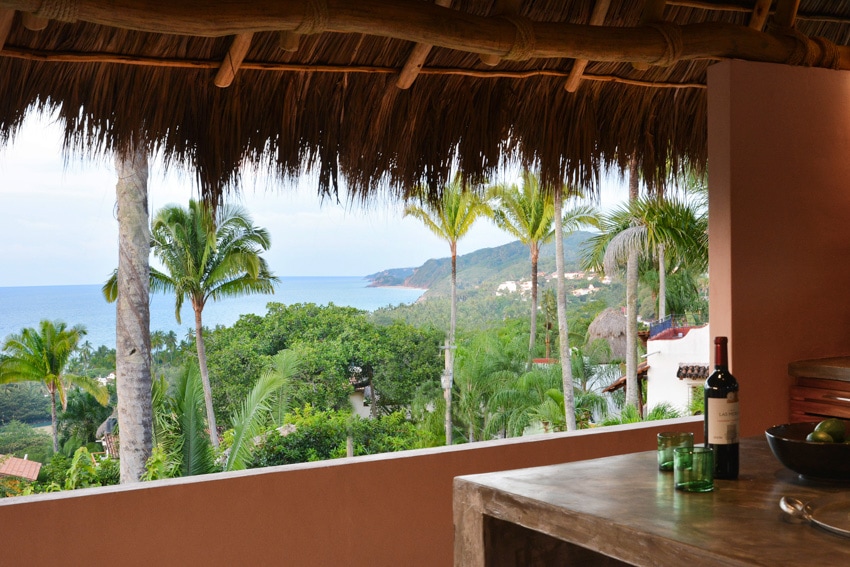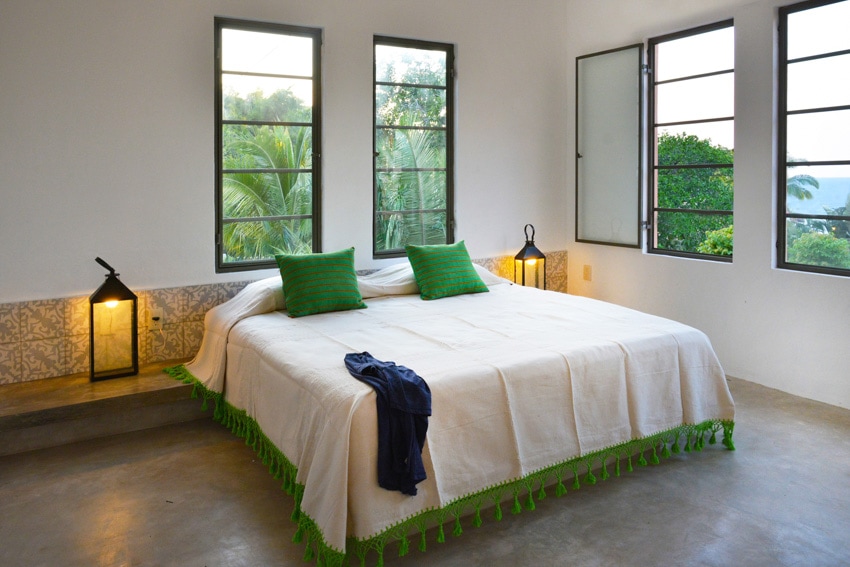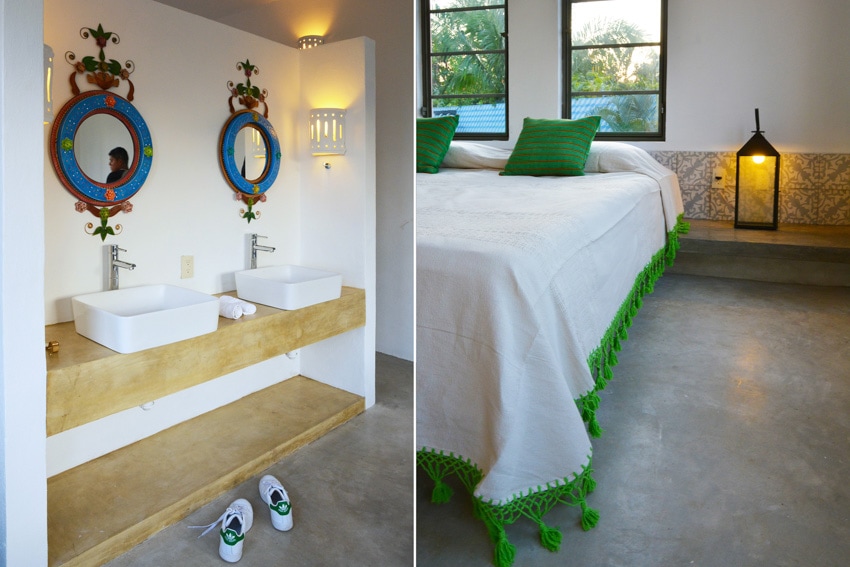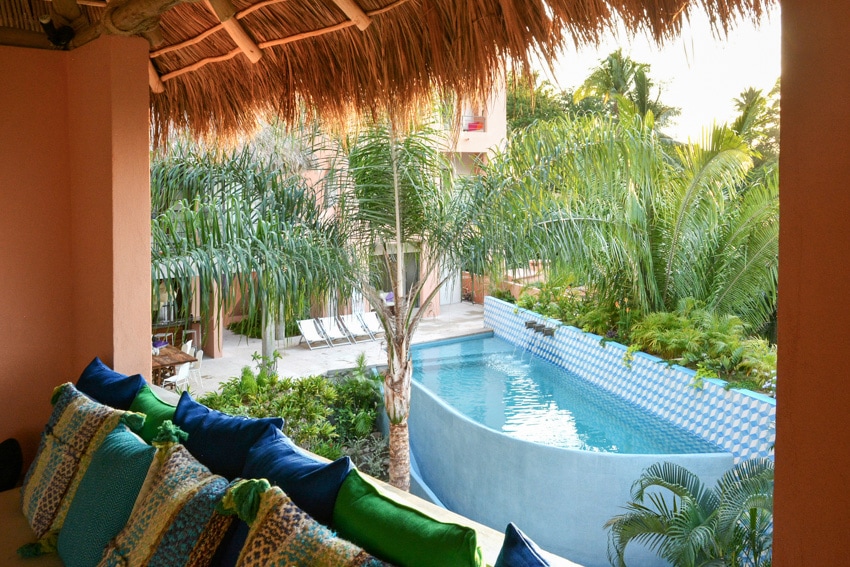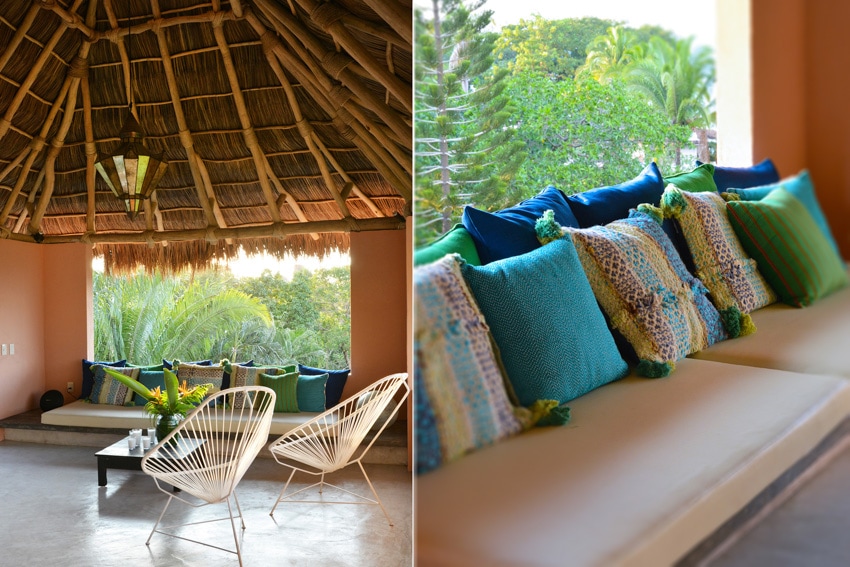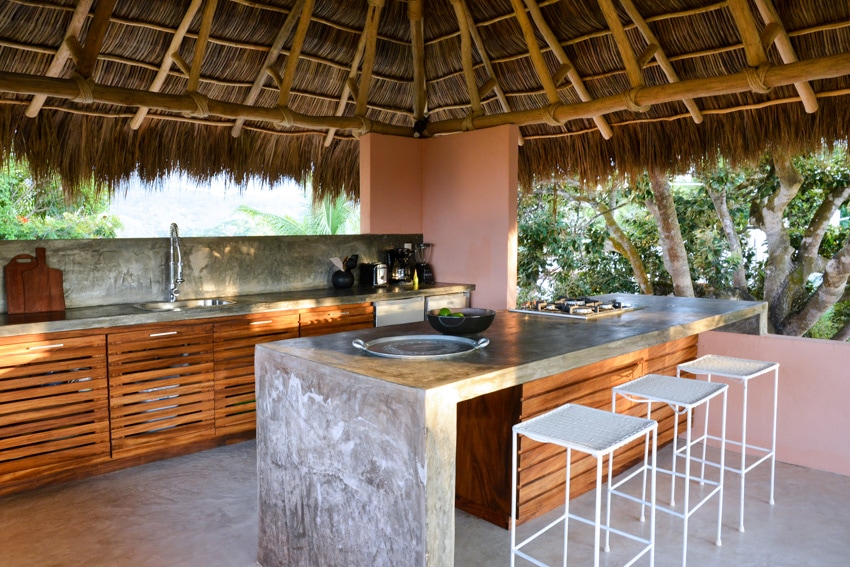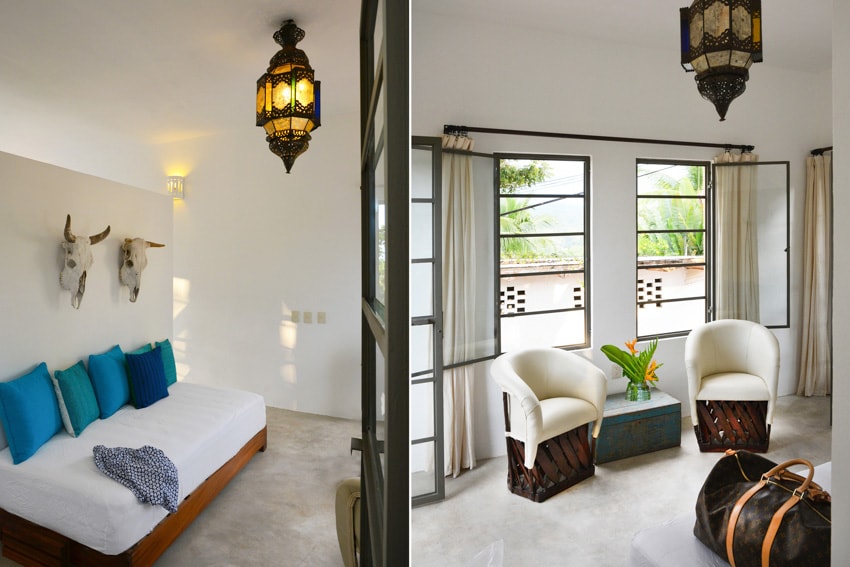 Charming one-bedroom villa in Sayulita with sweeping views of the ocean and coastline.
Perched on a hill looking out over Sayulita and the Pacific, Casita Mimas is a special hideaway tucked away in a quiet neighborhood, yet within close walking distance to the beach and the center of town.
With an open-air palapa high above the hills and surrounded by lush tropical trees, this casita feels like a luxe adult treehouse. The design is modern sophistication meets Mexican chic. It's a beautiful blend of polished concrete, rustic accents, and playful pops of bright color.
Casita Mimas has an open living space, gourmet kitchen, one large bedroom suite with ensuite bathroom, and a hot tub in the private garden space. Stays include daily maid service and a very helpful concierge.
* If you have a larger group, Casa Saturno is a beautifully designed sister property next door with five bedrooms – the villa can be rented separately, or with Casita Mimas for a total of six bedrooms.
The Lowdown
VIBE: Tropical treehouse
LOCALE: Hilltop hideaway
ROOMS: 1 bedroom with ensuite bathroom
FAMILY FRIENDLY: Yes
CLOSEST AIRPORT: Puerto Vallarta International Airport (PVR)
PRICING: $1,050 – $1,750 per week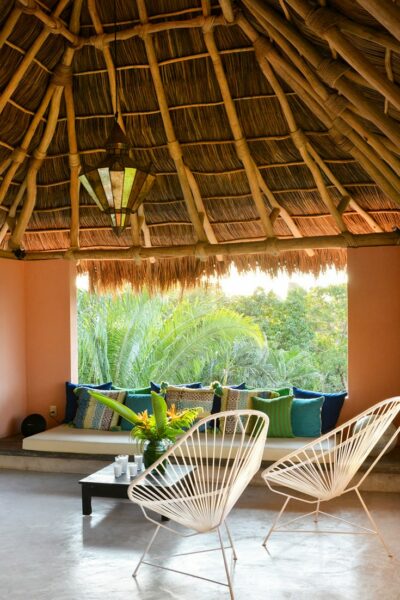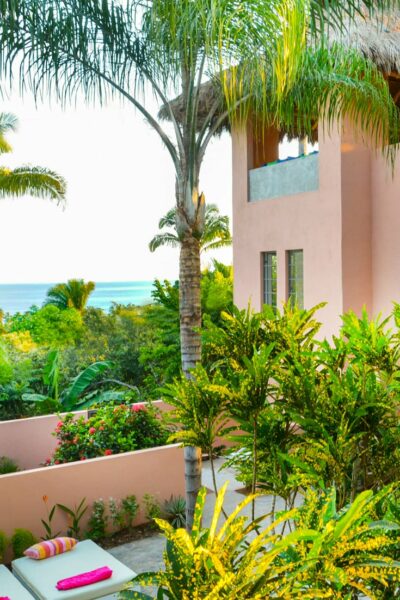 Features
Inside
The kitchen and living room space is open-air underneath a soaring palapa rooftop with views overlooking the vibrant hills and Riviera Nayarit coastline. The bedroom has a King bed and can sleep an additional guest in a twin bed.
Outside
The casita is is surrounded by abundant tropical foliage on all sides and out every window. There is a private garden/patio with lounge chairs, sun beds, and a small private hot tub.
Eat & Drink
With a full gourmet kitchen you have the option to cook, and you are within easy walking distance to Sayulita's many outstanding restaurants. The fridge can be stocked before your arrival and private chefs can be easily arranged by your concierge.
The Surf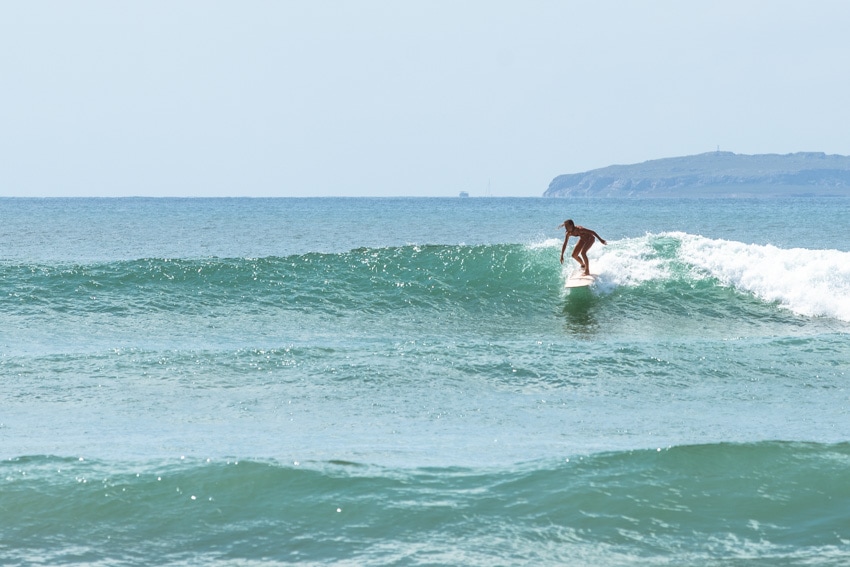 With fun waves, warm water, and chill small town surf vibes, Sayulita has become a happening little surf hub. All year long, swells from the north and south bless the mellow reefs of the area which cater to every level of surfer. Sayulita is known for its cruisey waves which are perfect for beginning and intermediate surfers, but there are also some faster, hollow, and more challenging gems in the area for more advanced surfers. (The photo above was taken in nearby Punta Mita.)
WATER TEMP: 82 – 86 °F ( 27 – 31 °C)
PEAK SURF SEASON: North swells, Nov – Apr; South swells, May – Oct
SHOULDER SURF SEASON: Apr – Nov
SURF EXPERIENCE: Beginner to advanced
Details
Casita Mimas is available on a weekly basis from Saturday to Saturday year round, and for 4 days minimum during low season only. Daily maid service and concierge included in your stay.
CHECK IN: 3 pm – 9 pm
CHECK OUT: 10 am
Rates
High season: $1,750 per 7-night week ($250 per night)
Mid season: $1,470 per 7-night week ($210 per night)
Shoulder season: $1,260 per 7-night week ($180 per night)
Low season: $1,050 per we7-night week ($150 per night)
Prices include all taxes and fees.
Good to Know
– Casa Saturno is Casita Mimas' sister property next door. It's a beautiful five-bedroom villa that can be rented out separately, or together with Casita Mimas for a total of six bedrooms.
– The villa includes a terrific concierge service who are happy to help with whatever you need during your stay. If you would like, your fridge can be stocked before your arrival – you will be provided with a shopping list to select from and you will be charged for the groceries and a small service fee. The concierge can also arrange a chef and massages at the villa, and will give you top recommendations in Sayulita.
– One of the charms of Sayulita is that you can walk everywhere in 5 to 15 minutes. But if you want to cut your travel time or get around a little easier, golf carts are available for rent and can be arranged by your concierge to be delivered to the house.
– The villa does not have air conditioning.
Location
Sayulita, Nayarit, Mexico
Once a sleepy fishing village, Sayulita has transformed into a bustling little surf town, attracting ocean-loving gypsies and dreamers from around the globe. Located on Mexico's Pacific coast, only a 45-minute drive from Puerto Vallarta, Sayulita is a world away from the all-inclusive mega resorts and bustling tourism scene of its neighboring resort city.
While Sayulita has received an increasing amount of attention over the past 10 years, the town has maintained a laid-back surf vibe, with thoughtful boutiques, great restaurants, and lots of character.
Getting There
Fly into Puerto Vallarta International Airport (PVR), AKA Licenciado Gustavo Díaz Ordaz Airport in Puerto Vallarta, Mexico. From the airport, it's about a 50-minute drive to Casa Saturno (without traffic) in Sayulita. If you want to explore the areas outside of Sayulita on your trip we recommend renting a car at the airport, or a private driver can be arranged for transportation from/to the airport for $140 roundtrip.