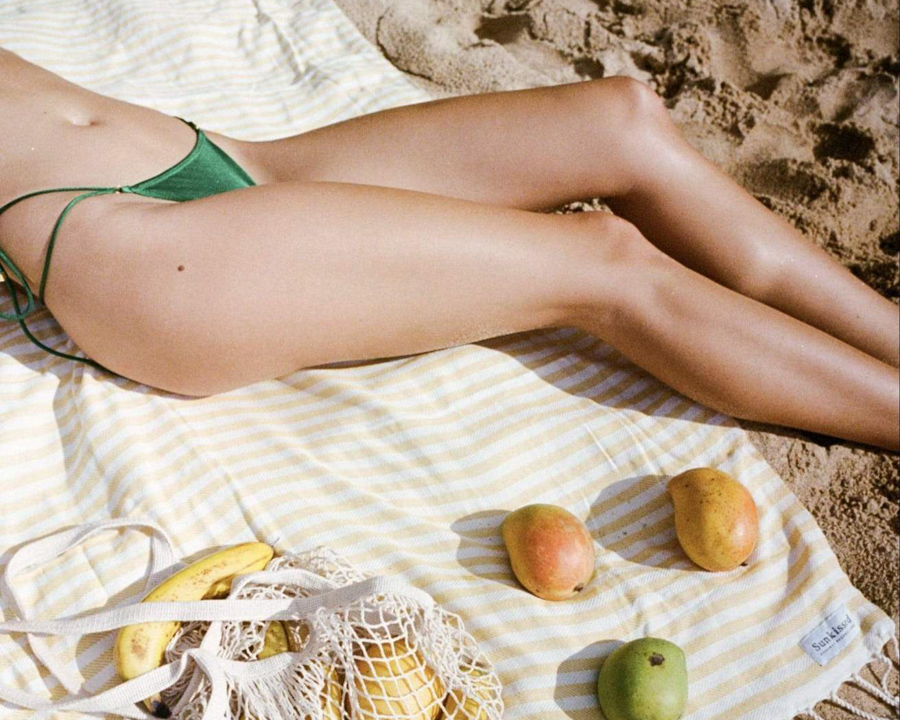 To summarize the awesomeness of Turkish beach towels in three words, they are: (beach) life changing. If you're familiar with Turkish beach towels then you know what I'm talking about, so you can jump down for our top picks. But for the unacquainted, here's why these towels are the perfect companions for water-loving adventurers. Turkish beach towels are:
Lightweight
Compact
Sand repellant
Highly absorbent
Fast drying (which prevents mildew and odors)
Super soft
Originally used in Turkish baths, Turkish towels (AKA peshtemals or hammam towels) have been hand-loomed in Turkey for centuries. Beyond their country of origin, there are two main factors that make a Turkish towel a Turkish towel.
1) Turkish beach towels are made with a special type of cotton with extra-long fibers, and 2) loomed in a flat woven style native to Turkey. The combination of these two elements conveniently results in features that make these things the best beach towels.
Because of the snazzy special cotton and tight flat weave, Turkish beach towels repel sand, dry quickly, and are super light and compact. Say goodbye to bulky beach towels – these lightweight legends roll up to a small size you can easily fit in a beach bag or backpack with plenty of room to spare.
Before I knew about Turkish beach towels I would never have packed a beach towel on a trip because they take up way too much space. Then I received a Turkish towel as a gift five years ago and after experiencing their glory, I now never travel without one. They are the perfect travel towel.
Turkish beach towels also earn their keep off the beach. You can use them as a sarong, to bundle up on a plane, a baby wrap, makeshift beach shade – like Swiss Army knives of the textile world, these things know no bounds.
If that all wasn't enough already, Turkish beach towels are really really ridiculously good looking and they only get better with age – the towels become softer and more absorbent the more you use and wash them. So whether you're headed to your local beach or halfway around the world, here are 21 stylin' Turkish beach towels (and oversized Turkish beach towels!) to elevate your beach days.
Turkish Beach Towels
House No. 23 Sima Towel / $54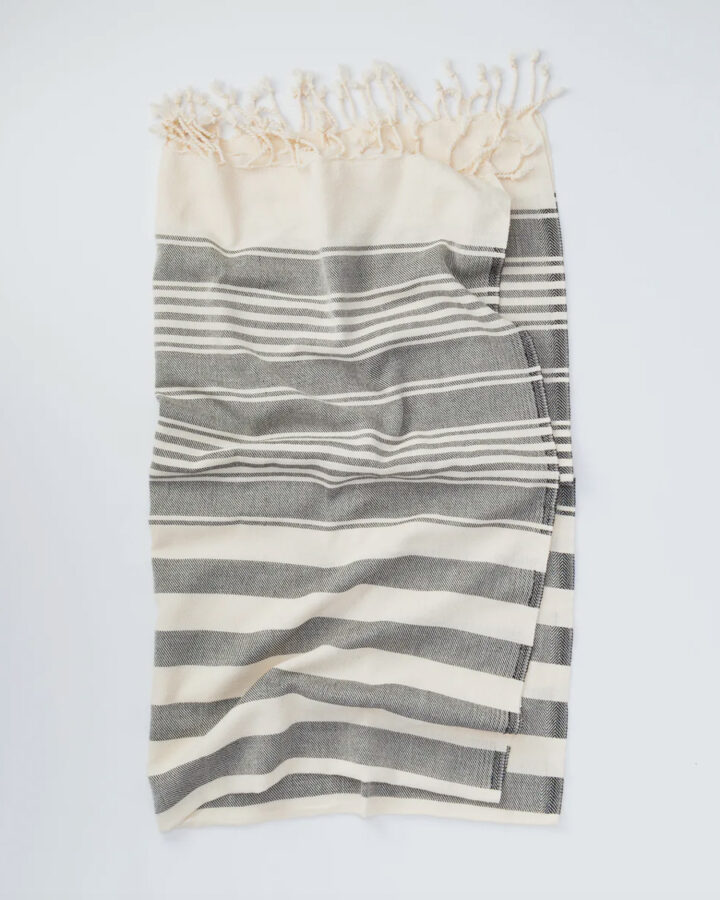 Anatolia Turkish Towel / $42
Tuscany Turkish Beach Towel / $56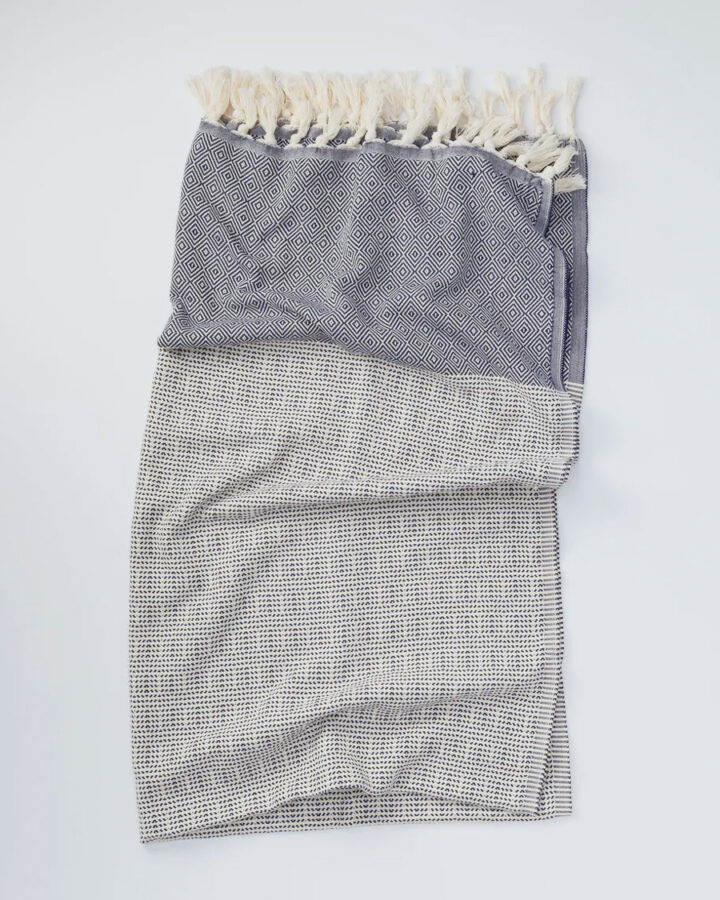 Kasikci Turkish Towel / $35
Tel Aviv Tie Dye Turkish Beach Towel / $56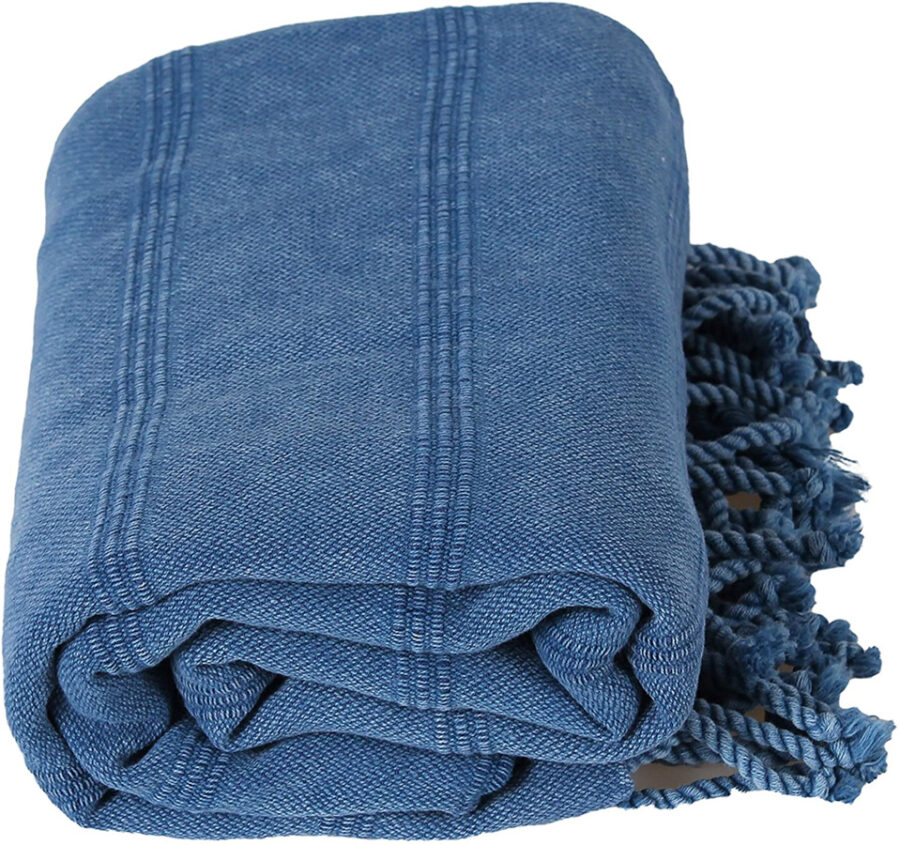 Stonewashed Turkish Beach Towel / available in 6 colors / check price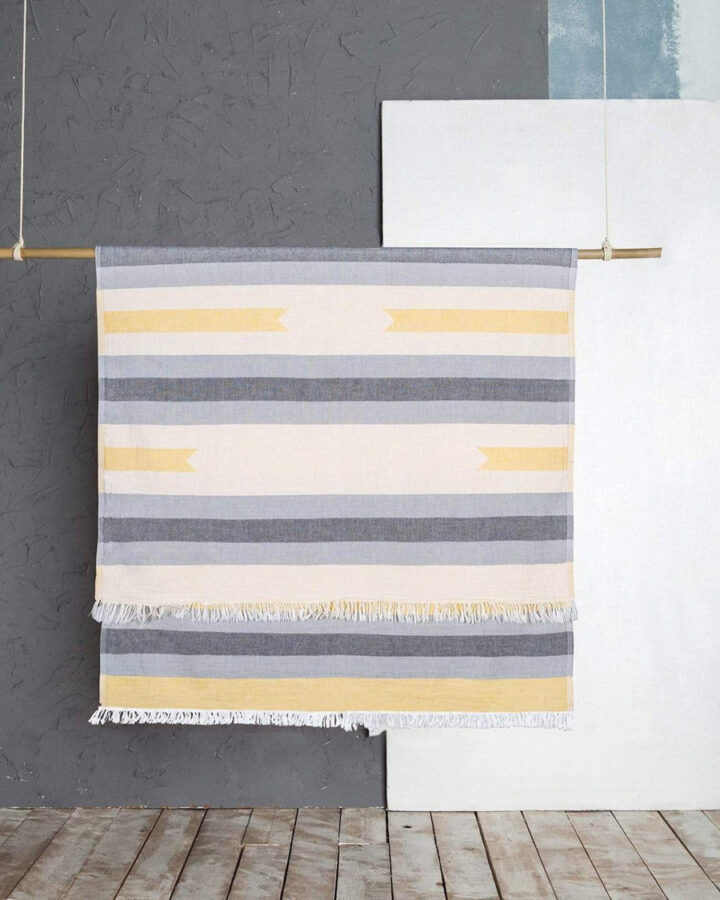 Aztec Saffron Peshtemal / $70
Ibiza Turkish Beach Towel / $56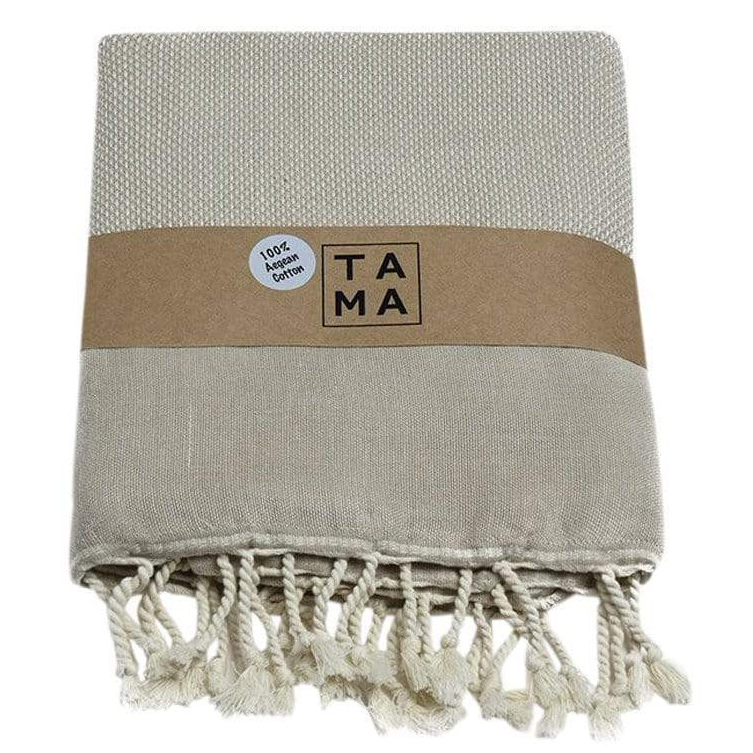 Bris Beige Peshtemal / $66
Bondi Turkish Towel / $48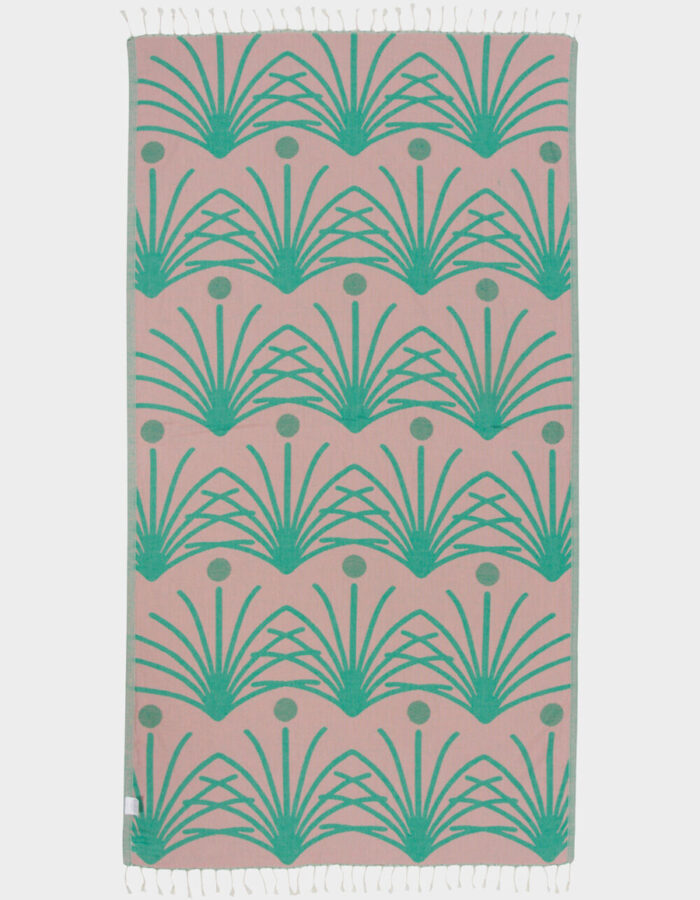 Sand Cloud Retro Palm Towel / $44
Tulum Turkish Beach Towel / $56
Oversized Turkish Beach Towels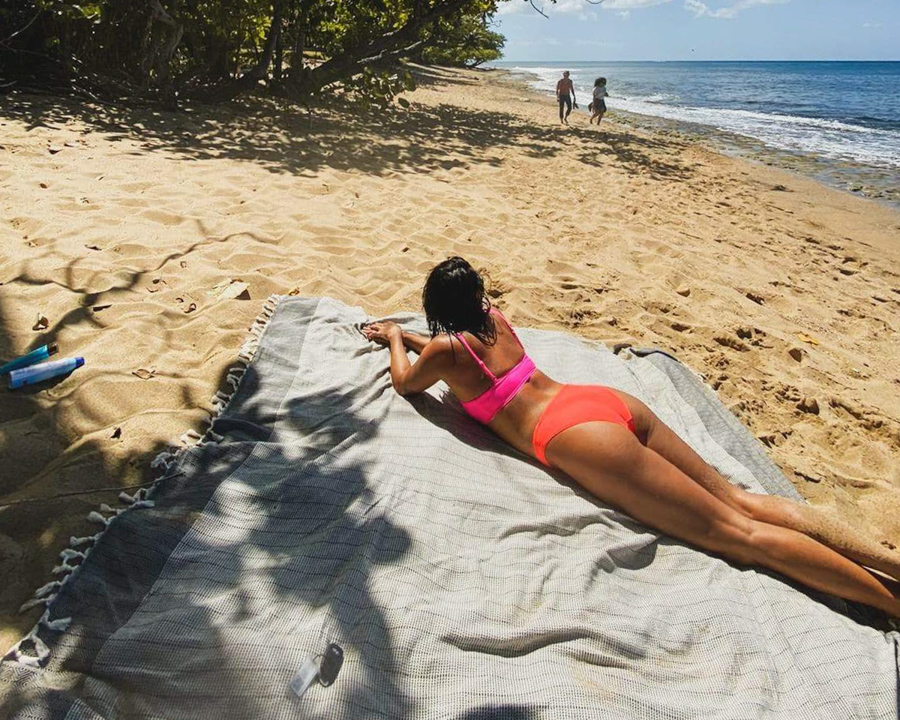 While Turkish Beach towels are usually larger than typical beach towels (and by this, we mean larger dimensions, i.e. more space to lay on; not 'large' as in bulky), oversized Turkish beach towels are also a luxurious option. Like regular Turkish towels, the oversized versions are also super lightweight and fold down to be very compact – they're just a bit bigger, giving you more space to sprawl out.
For traveling, you might want to stick with a regular-sized version, but for beach days at home, an oversized beach towel gives you extra spacious lounging for yourself, or to share with friends, your dog, surfboards, etc. For beach days close to home, our go-to setup is a Turkish towel per person, plus a beach blanket for the best of both worlds!
Check out our top picks below, and for more spacious beach lounging options, check out the best beach blankets.
PRO TIP: It's good to know that some Turkish blankets (AKA throws) are made with the same long-staple cotton and flat weaving technique as Turkish beach towels. So these products can either be viewed as blankets made with the same material/technique as Turkish towels, or oversized Turkish beach towels. You'll find that brands market the products in both ways, so just keep that in mind with the picks below (as some are marketed as 'blankets' yet made in the same exact style and technique as traditional Turkish towels).
El Nido Turkish Cotton Blanket / 71" x 87" / $84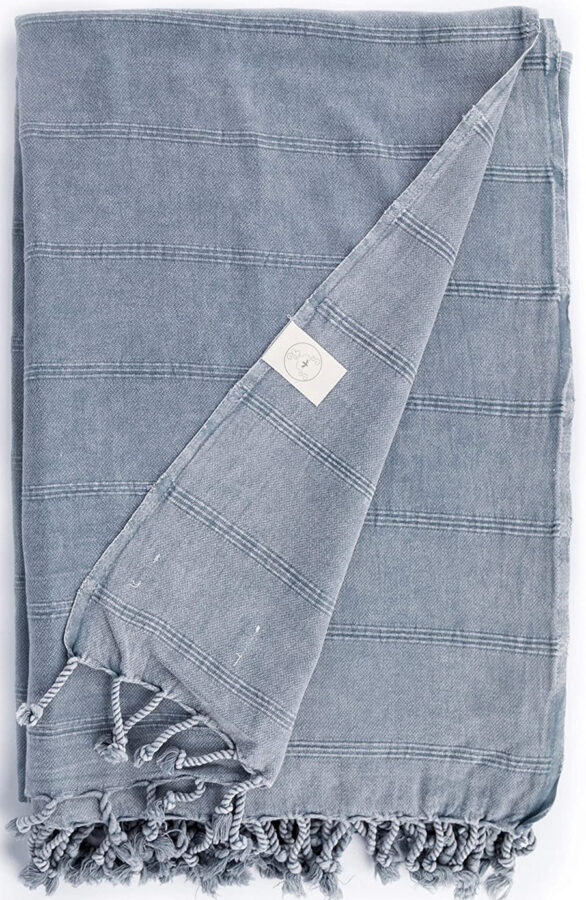 Troy XL Turkish Towel in Grey / 5 colors available / 59" x 81" / check price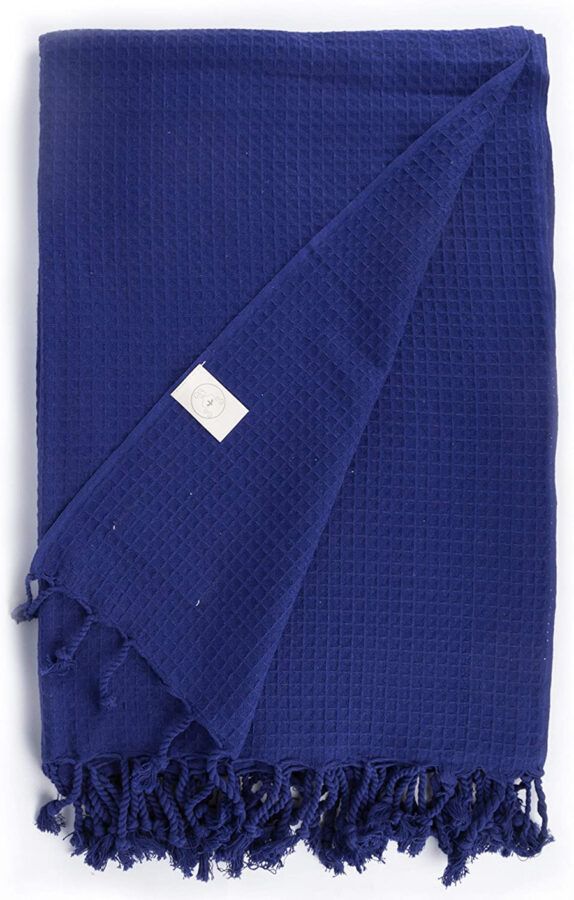 Waffle Oversized Turkish Towel in Dark Blue / 5 colors available / 60" x 82" / check price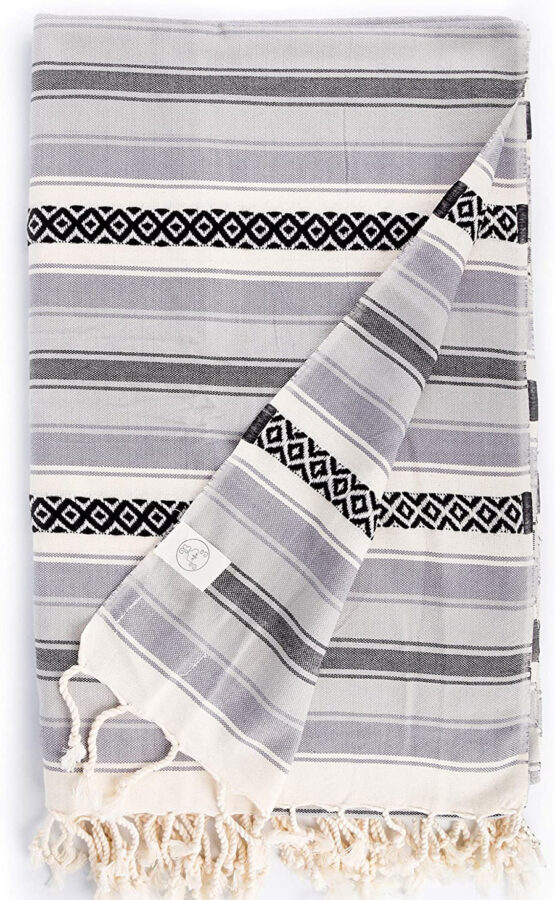 San Jose XL Turkish Towel / 5 colors available / 57" x 92" / check price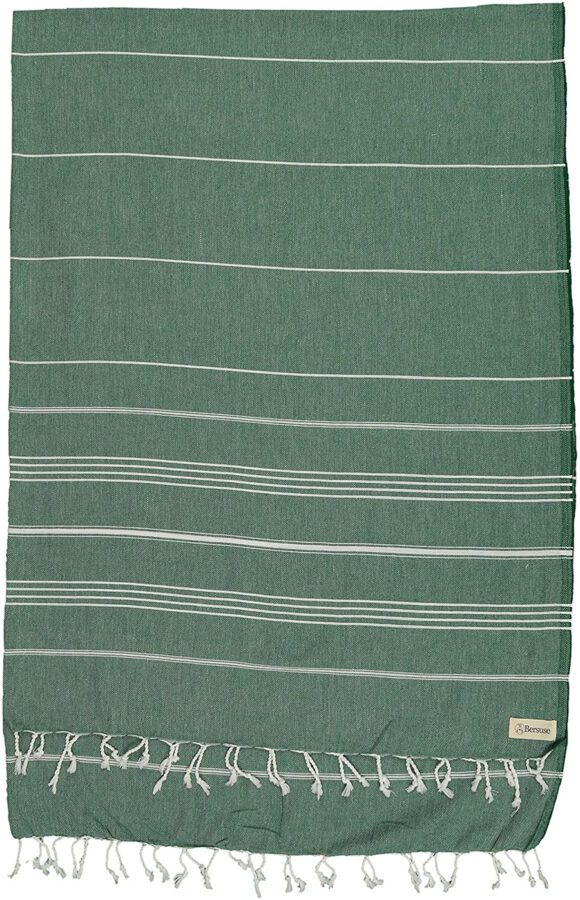 Anatolia XL Turkish Towel in Forest Green / 24 colors available / 61" x 82" / check price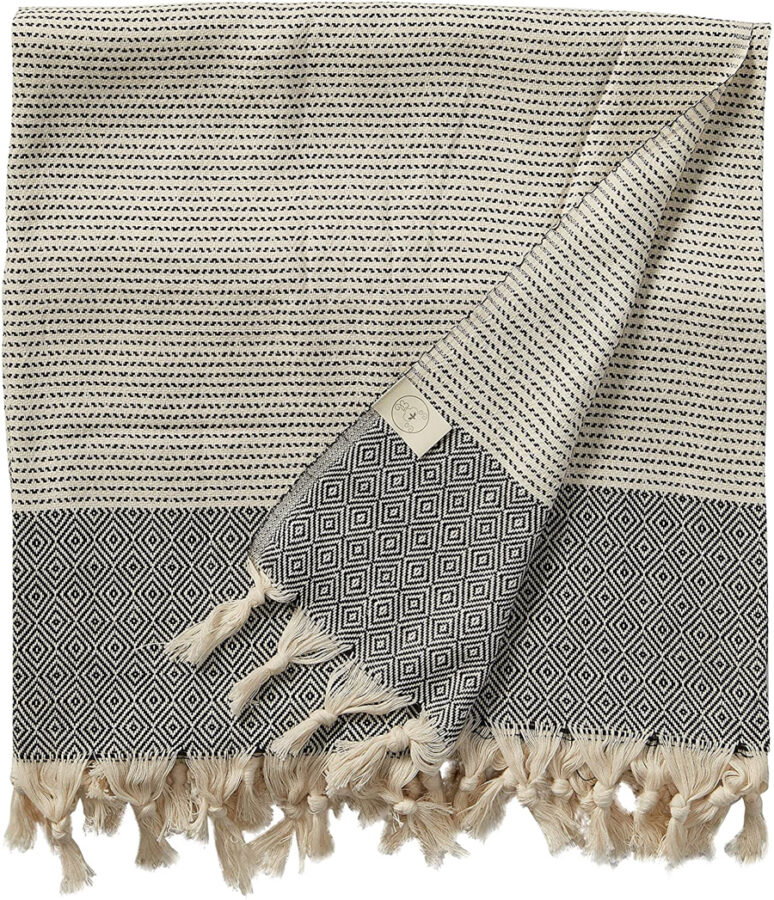 Hierapolis Oversized Turkish Towel / 4 colors available / 60" x 95" / check price
Shop Beach Towels
Have any questions about Turkish beach towels?
Let us know in the comments below!