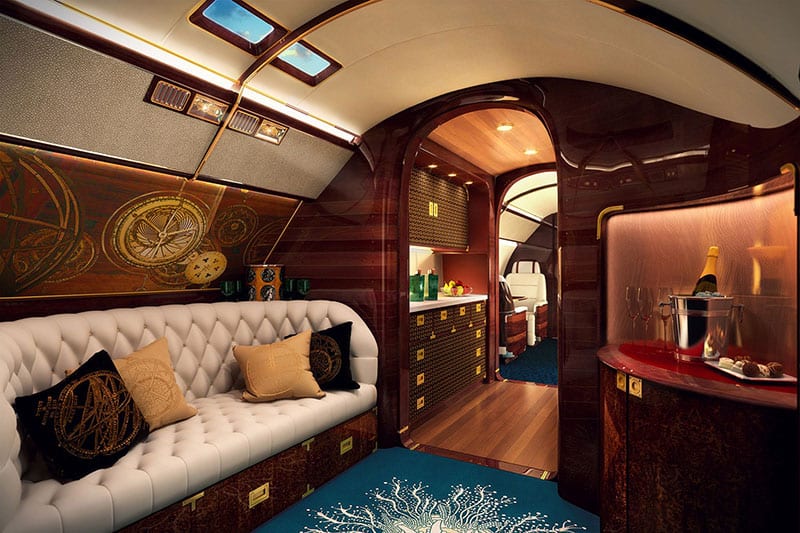 Ever wonder what a flying yacht would look like? I sure have. The good news: it exists. The bad news: It can be yours for the low low price of $83 million.
Introducing the over-the-top yacht in the sky, appropriately named Skyacht One. The vibe of this thing is one part classic yacht, two parts James Bond, and five parts Old Spice's Swagger Captain (it's dripping in swagger).
Skyacht One is a custom private jet designed by experiential designer Eddie Sotto of Sotto Studios. Before opening his design studio, Sotto was a Senior Disney "Imagineer" at Walt Disney Imagineering (the branch that creates the theme parks)- so you better believe this guy has some magical design wit up his sleeve.
Luxurious nautical details set the stage for five large, luxurious "cabin zones," skylights throughout, a master suite with a queen-size bed and walk-in shower, and some seriously moody mood lighting that intelligently adjusts itself to match the outside view. Not since Baron Munchausen have I seen a boat in the sky with such glory.
The only thing missing is a room for your quiver. #aviationgoals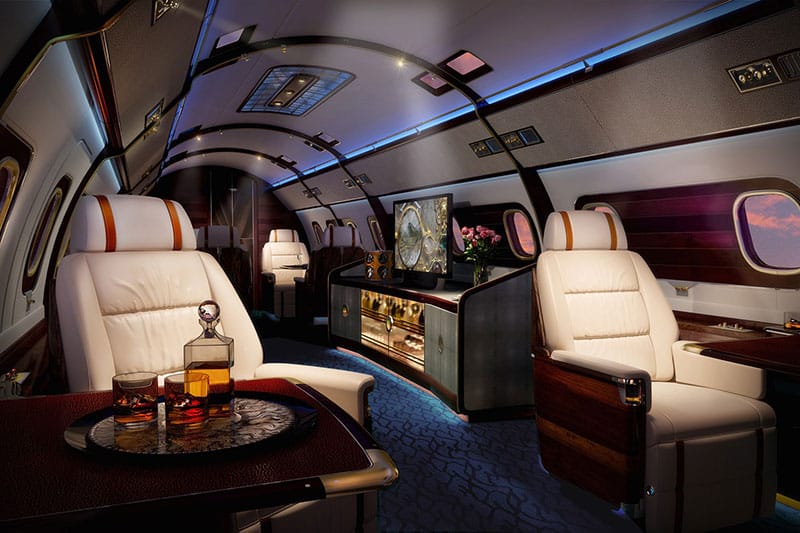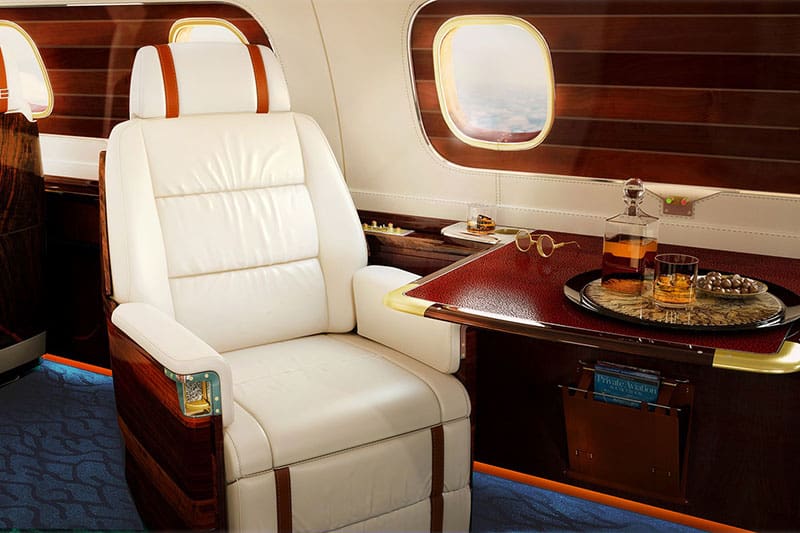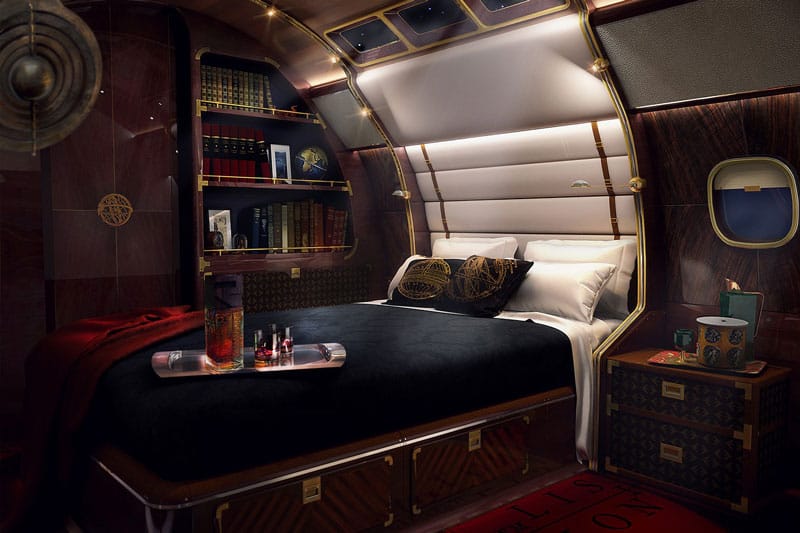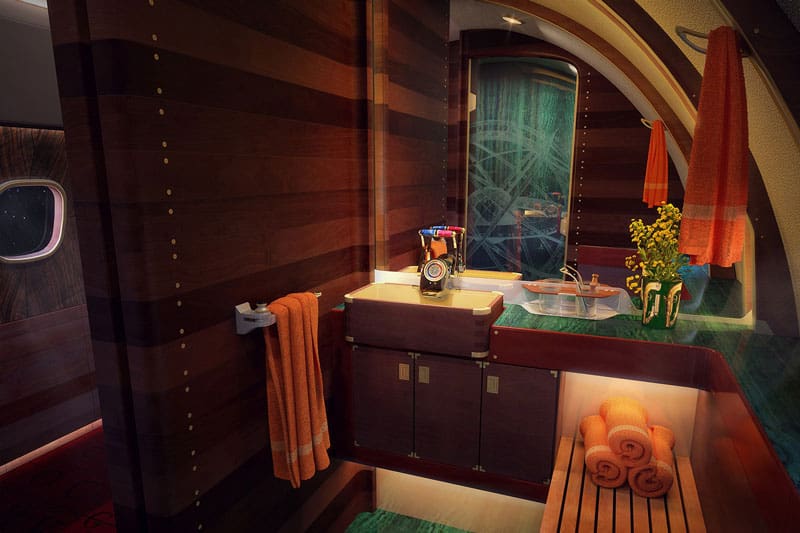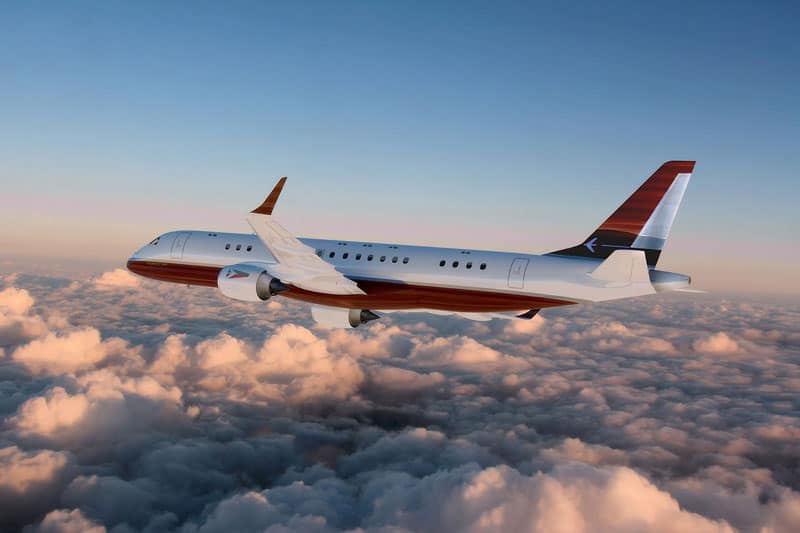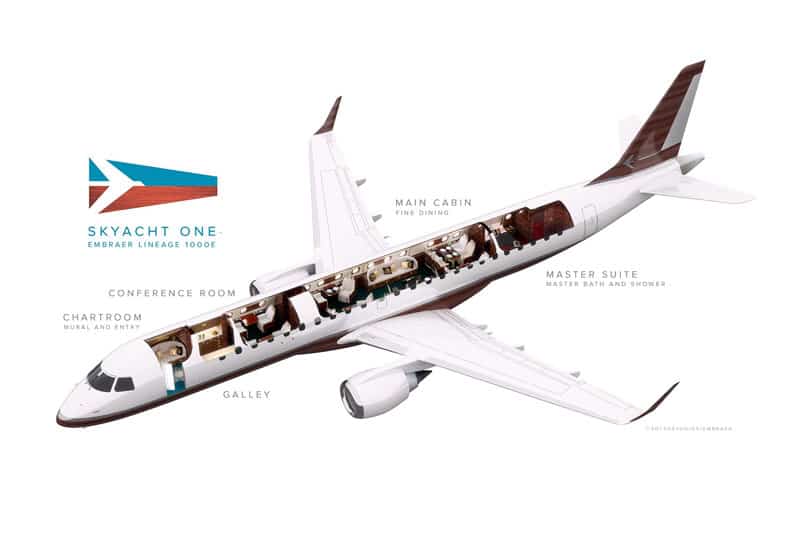 All images via Skyacht One