Lush Palm is a guide to surf travel & lifestyle for the modern surfer.
We're surf travel enthusiasts on a mission to help you plan the surf trips of your dreams.
We know what it's like trying to plan a surf trip to a new place you've never been before. When to go? Where to stay? What are the waves like? How to find the cool local joints and avoid the tourist blah?
The search goes on and on as you accumulate 30 tabs in your browser and spend hours researching, only to end up overwhelmed and not feeling confident about your options.
That's why we created Lush Palm – to be your go-to resource with boat loads of helpful surf travel information, guides, and a collection of extraordinary places to stay at surf destinations around the world.
We help you take the guesswork out of traveling to faraway places and guide you to the crème de la crème so you can have the best surf trip possible.
With the Lush Palm Surf Club, our Travel Collection, and in-depth travel guides, we equip you with all the info you need to plan your next trip with confidence and get the most out of your travel time.
Whether you're looking to go on your first surf trip or 20th, we're dedicated to helping you save time, surf more, get stoked, and have the best trip ever.
Your dream surf trip starts here.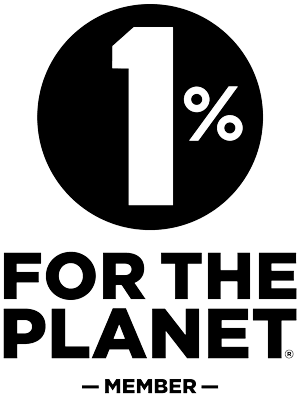 Sustainable Travel & Giving Back​
Conscious travel, giving back, and taking care of the environment are very important to us. Unfortunately, our oceans and their beautiful creatures face devastating threats (ahem, created by humans) – pollution, overfishing, and climate change to name a few.
As sea folk, we believe we have a responsibility to respect our planet, help keep our oceans healthy, and do everything in our power to make a positive impact on our environment before it's too late.
That's why we use our platform to raise awareness, and we're also proud members of 1% for the Planet so we're committed to donating 1% of our revenue to ocean-based conservation efforts.
" The Sea, once it casts its spell,
holds one in its net of wonder forever. "
– Jacques Cousteau
Our Story
Hey friends, thanks for visiting Lush Palm. We're Tara and Eric Hilliard, a couple of travel-and-ocean-loving surfers from Encinitas, California, and the creators of this surf stoked place.
At our core we're optimistic life enthusiasts who believe in living with intention and making dreams come to life.
Lush Palm is the culmination of our own dreams, passions, and an opportunity we saw to create a unique surf travel resource and bring a fresh perspective to the surf space.
Lush Palm's story starts in the summer of 2015 – we both had full-time corporate jobs, we were recently married, and we were in the process of saving for our dream trip: a yearlong round-the-world surf trip.
While planning for our big trip, it was difficult to find great resources for surf travel. There wasn't much information on surf travel to begin with, and the few resources we found were disorganized and lacking depth on the type of travel experience we were looking for.
Sure, our focus was to chase waves around the globe for a year, but when we travel we're also looking for a more holistic experience. We like to stay at places with elevated design, eat at great spots, check out the local culture, and explore the area when we're not surfing.
Because travel time is often quite limited, we're all about spending it wisely and finding the really special places to visit in any destination.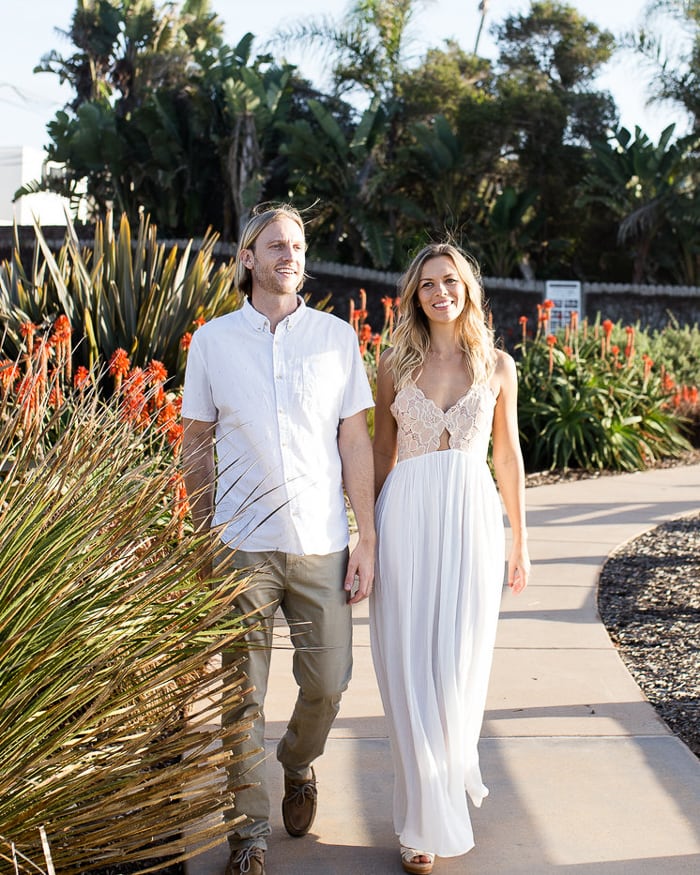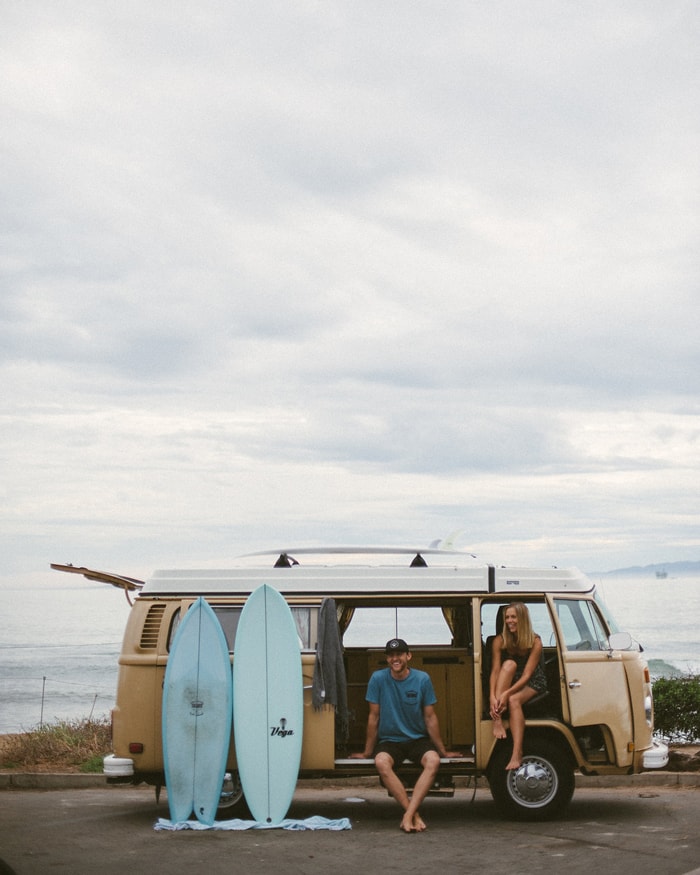 Spontaneity and exploration on the fly are awesome, but it's also nice to have a trusted resource for recommendations in that faraway land you're traveling to.
Time after time we found ourselves researching for hours with an ungodly amount of tabs open, trying to figure out the best options for our trip. There had to be a better way.
We've both always had entrepreneurial spirits and a desire to create a company that we love – ideally one centered around surf, travel, and an ocean-inspired lifestyle.
It was a wunderbar moment when we realized that our life passions fully aligned with the potential for our dream business in this need for an awesome surf travel and lifestyle resource. We launched Lush Palm in the fall of 2015.
While we wanted our big trip to be an exercise in freedom and break from our jobs, we also recognized the opportunity to grow Lush Palm along the way.
In late 2016 we realized our big travel dream and took off on a yearlong surf trip we named Mission: Endless Summer. We went on our merry way, traveling the world, surfing as much as possible, creating fresh content about surf travel, writing the kind of travel guides we ourselves wanted to read, and connecting with incredible like-minded people all over the world.
The trip was insanely amazing, to say the least.
We've since returned to a home base in California, and all along we've never stopped hustling to make Lush Palm the best surf travel resource in existence.
We've created countless in-depth guides on surf destinations and surf gear, and curated a special Travel Collection featuring exceptional hotels, villas, and retreats at top surf destinations around the world.
What started out as a tiny surf travel blog has blossomed into a comprehensive resource and trusted community where we help tens of thousands of people each month discover new places, learn about cool surf stuff, and plan awesome trips.
Along our journey, we've had amazing adventures and incredible experiences. Like trading crystal clear Fijian waves at a break all to ourselves. Or that one time on our Mission: Endless Summer trip we were in New Zealand staying at a place called 'The Endless Summer Lodge' and got an email about the opportunity to interview Bruce Brown about the 50th anniversary of The Endless Summer. A couple of weeks later we interviewed Bruce from New Zealand which was such an honor.
Building Lush Palm has been one of the most challenging things we've ever done in many ways, but it's also been one of the most rewarding and we're so grateful to create something we're so passionate about.
We're constantly learning and working to improve Lush Palm to make it the best that it can be. We've come a long way over the past few years, but we're just getting started and we're excited for what the future holds.
If you've been with us for a while, thank you so much for your support. And if you're new to our site, thank you so much for being here. We hope we can provide great value and help you make your own travel dreams come to life.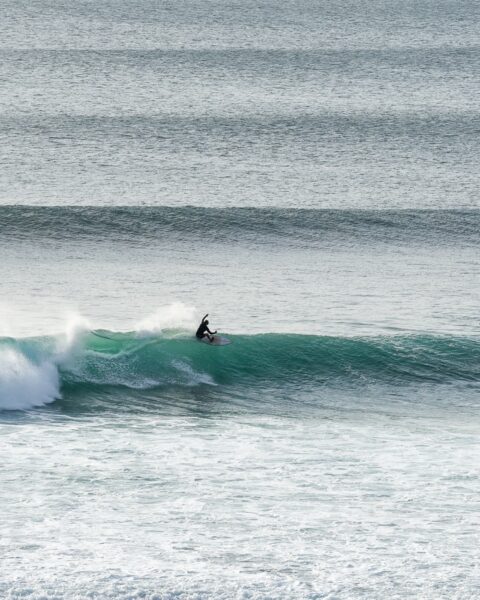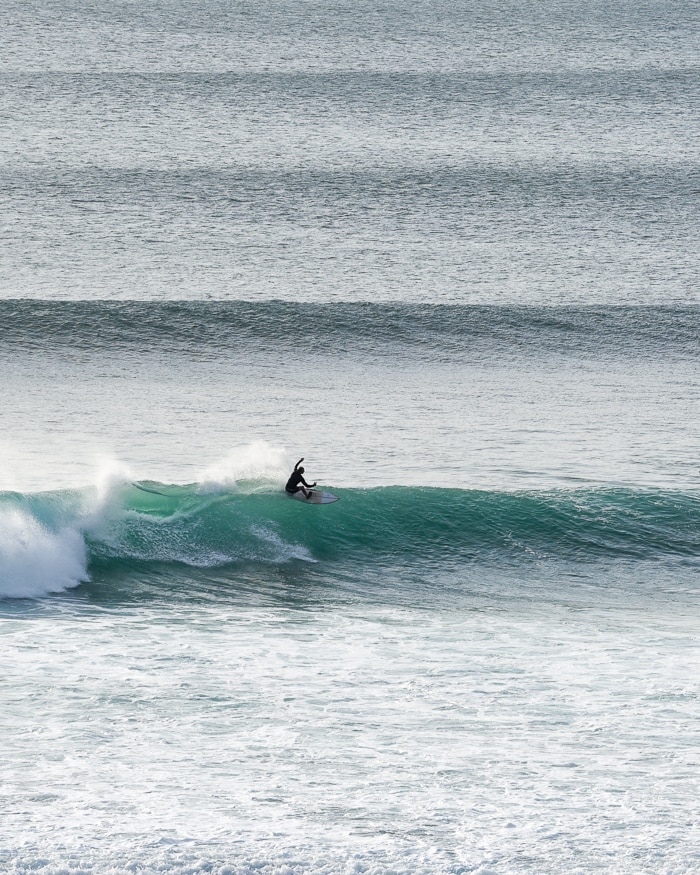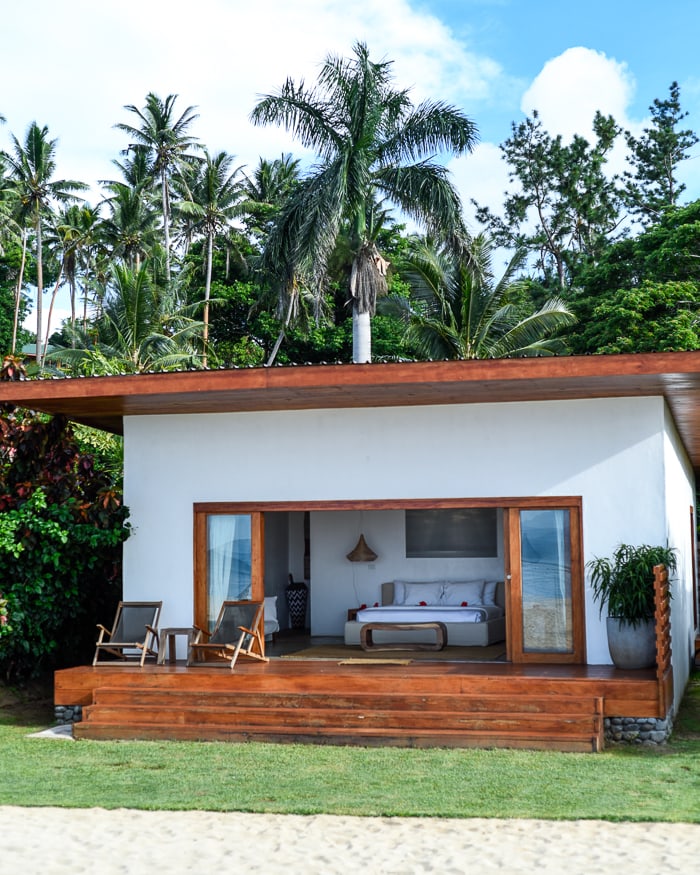 In June 2019 we officially launched the Lush Palm Surf Club. Essentially a boutique surf travel agency, we'll help you find and book the best places to stay at surf destinations around the globe.
With our curated Travel Collection and surf travel expertise, we'll guide you to the perfect surf properties and experiences to suit your taste, travel preferences, surf ability, and wishes.
Surf Club membership is free and gets you access to exclusive surf travel offers and deep discounts all year round. Working with us doesn't cost you a dime extra and you won't pay any extra to book through us.
The Surf Club is a natural extension of our mission to help you plan the surf trips of your dreams, and we're so excited to help in a more hands-on way.
At Lush Palm we're building a new kind of surf company. One that embraces surf enthusiasts of all walks of life and abilities. We believe the ocean is for everyone and we're dedicated to sharing the stoke and awesomeness that comes with an ocean-inspired lifestyle.
To us, a lush life is filled with sunshine, waves, good vibes, and the freedom to spend time doing what you love. And if we can inspire you to get some more lush into your life, then mission accomplished.
We believe in following your dreams, wherever they may take you. And for us, it's where the surf meets the sand. We hope to see you there.
With gratitude and much love, Tara & Eric
P.S. You can follow us on social media at @lushpalm, but the best way to be in the know is to sign up for our emails. This is where we stay in touch about Surf Club travel deals, new surf trip guides, giveaways, and the latest and greatest from Lush Palm.
We typically email once a week, sometimes twice if we have something extra special to share. But it's never fluff, no junk, and always about cool stuff we think you'll dig.
P.P.S. We're all about giving you super great surf travel info, but we also have a huge respect for sustainability and special off-the-beaten path surf spots and places. This means that we are very mindful about what we choose to write about and not write about.
We will never broadcast lesser-known spots to the world, as we feel that these places deserve to remain as such and be discovered by people on their own accord. We have to leave some mystery in the world, it's more fun that way anyhow.
Contact Us
Surf Trip Inquiry
If you have some trip ideas but you're not sure exactly where you want to go, we're more than happy to give guidance and help you find the perfect destination and place to stay for your needs.
General Inquiries
Questions, comments, tips, or just want to say hello? We'd love to hear from you. Click below to share your thoughts with us.
Advertising
Interested in partnering with Lush Palm? We love working with awesome brands that align with our vibe and aesthetic. Please get in touch below to learn more about advertising opportunities or request a Media Kit.