We're a surf travel company on a mission to help you go on the
surf trips of your dreams.
Better surf travel, made easy. We're all about simplifying surf travel to make it easy for you to find and book your dream surf trips. With our collection of premium surf getaways and team of surf travel experts, we'll guide you to the perfect surf trip based on your unique surf ability, travel preferences, budget, and wishes (all at no extra cost).
Consider us your surf travel bestie.
Whether you're going on your first surf trip or 20th, we're passionate about helping you save time, surf more, get stoked, and have the best trip ever (again and again).
Your dream surf trip starts here.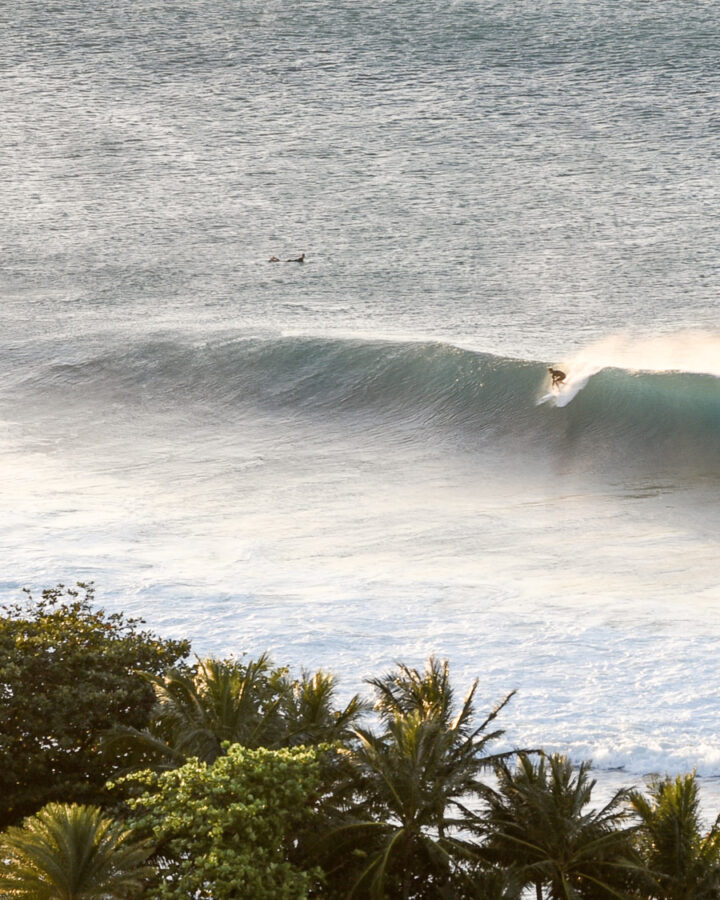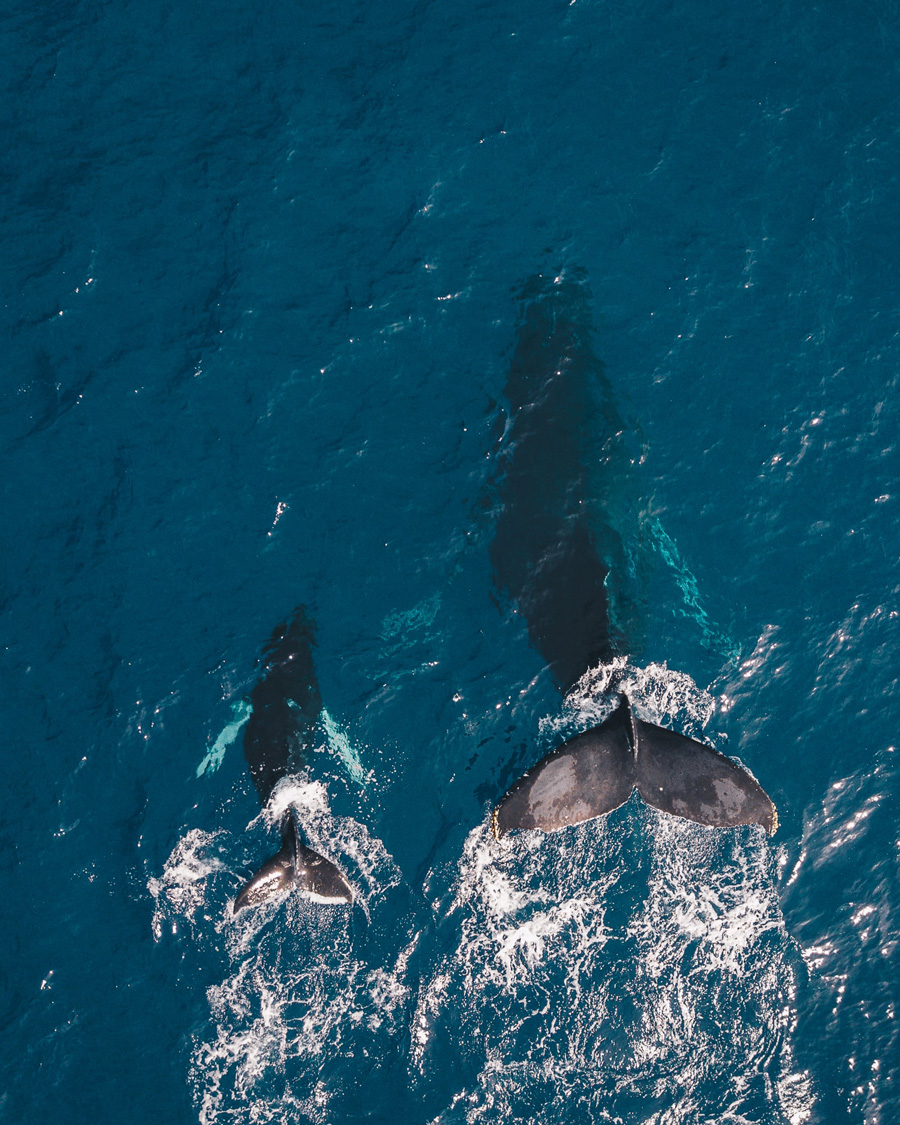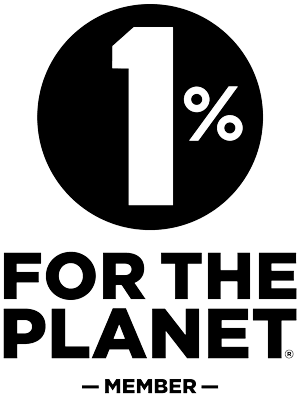 As ocean enthusiasts, we believe we have a responsibility to do everything in our power to protect and restore our natural environment. That's why we're proud members of 1% for the Planet and donate 1% of revenue to ocean protection and conservation.
The Sea, once it casts its spell,
holds one in its net of wonder forever.
– Jacques Cousteau
Our Story
Lush Palm started with a travel dream. Surf travel enthusiasts Tara and Eric Hilliard were recently married and decided to pursue a shared dream: a yearlong surf trip around the world.
As they began researching and planning for their dream trip, they found a lack of reliable and helpful resources about surf travel. Travel planning based on chasing waves required hours of research and an ungodly amount of browser tabs open to figure out the best plans.
Being that surf and travel are two of Tara and Eric's favorite things on the planet, they set out to create the travel resource they wished existed, with a goal to make it easier for surf travelers to plan better surf trips. Lush Palm was launched as a surf travel blog in 2015.
In 2016 they realized their big travel dream and took off on a round-the-world surf trip they dubbed Mission: Endless Summer. The trip was an awesome raving success. Along the way, they shared some personal surf stories and started a series of info-packed travel guides made specifically for surfers. These surf travel guides give essential surf info like surf breaks and seasonality, and also include other helpful planning details like wonderful places to stay (based on waves), eat, explore, etc.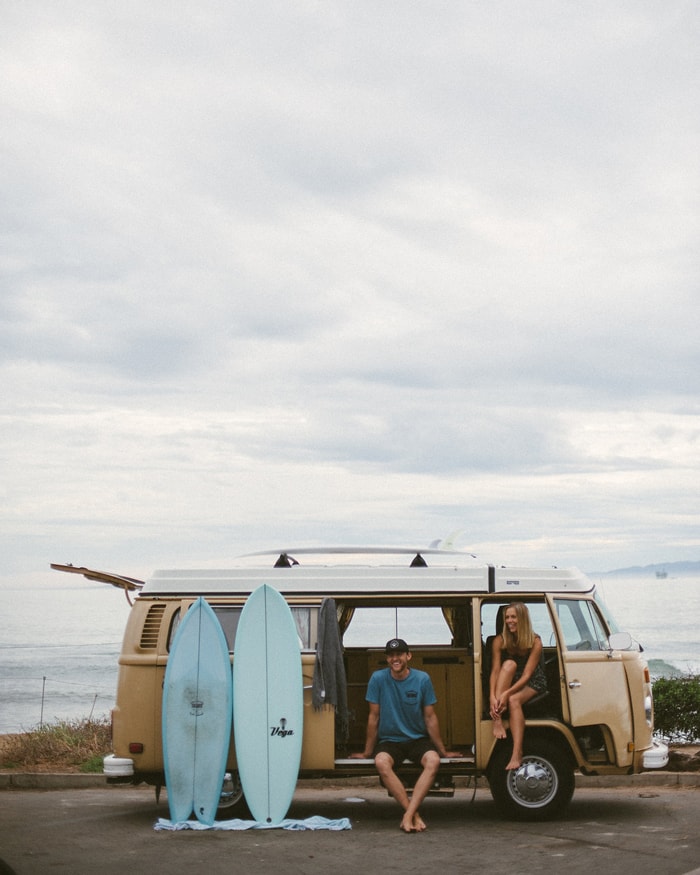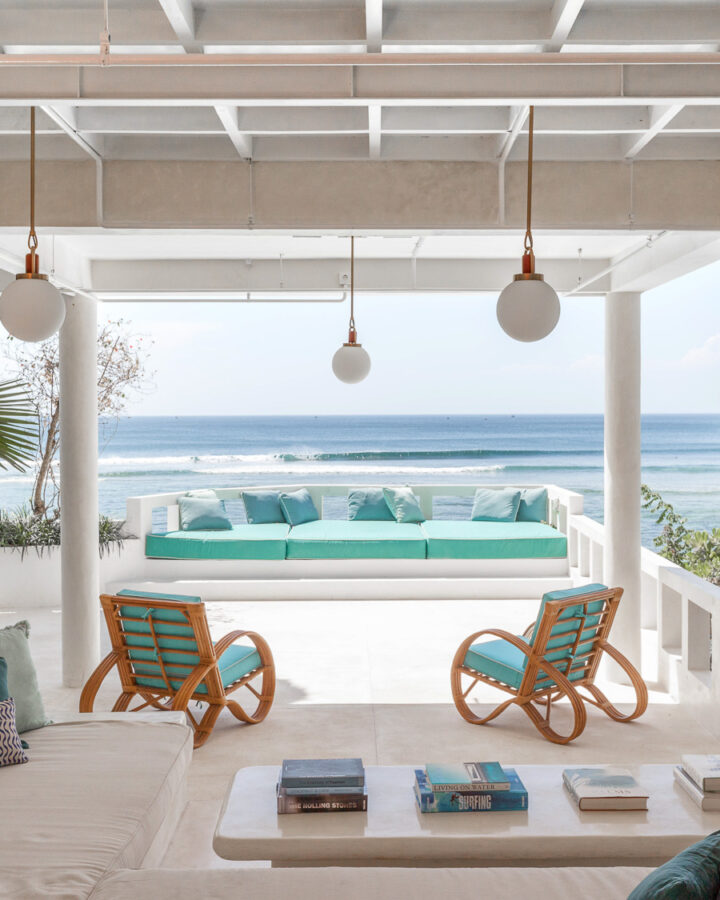 Over the years, Lush Palm has grown to be a trusted surf travel resource that has helped millions of people discover new places, learn more about surfing, and plan brilliant getaways.
What started as a surf travel blog has since evolved into a dedicated surf travel company helping modern travelers bring their own surf trip dreams to life (sans endless hours of research).
We're a team of passionate surf travel specialists and travel planners obsessed with finding the most amazing surf hotels, waves, and surf experiences for our clients. Also, exceptional breakfast burritos.
We help take the guesswork out of traveling to faraway places and guide you to the crème de la crème so you can have the best surf trip possible. All while saving you time and money along the way.
We would love to help you follow your travel dreams, wherever they may take you.
– The Lush Palm Team
P.S. You can follow us on social media at @lushpalm, but the best way to be in the know is to sign up for our emails. This is where we stay in touch about new surf trips, travel tips, and the latest and greatest.
P.P.S. We're all about giving you super great surf travel info, but we also have huge respect for sustainability and special off-the-beaten-path surf spots and places. This means that we are very mindful about what we choose to write about and not write about.
We will never broadcast lesser-known spots to the world, as we feel that these places deserve to remain as such and be discovered by people on their own accord. We have to leave some mystery in the world, it's more fun that way anyhow.
Contact Us
Get Expert Help
Want to take an awesome surf trip but not sure where to go? Send us a few details about what you're looking for and we'll give you tailored recommendations based on your travel preferences, surf experience, budget, and wishes.
General Inquiries
Questions, comments, tips, or just want to say hello? We'd love to hear from you. Click below to share your thoughts with us.
Surf Properties
Interested in joining our Travel Collection? If you have a fantastic hotel, villa, surf camp, or boat charter with access to great surf we'd love to learn more. Please send a few details about your property and we'll get in touch if it's a possible fit. We look forward to learning more about your place!