Surf camp bliss means waking up in the morning and the only things you have to do are surf, eat, enjoy, repeat.
Many surf camps are all inclusive (or mostly inclusive) so everything is taken care of. Surf camps are an awesome way to take a surf trip because you don't have to do much planning or handle logistics, which means you can just focus on being stoked and surfing to your heart's content.
If you're a beginner surfer, surf camps are a great place to get started and build a solid foundation with daily surf lessons. And if you're a more advanced surfer, you'll get access to surf guides who are dialed into the local conditions so you'll have the best chance at being on the best waves at any given moment.
Europe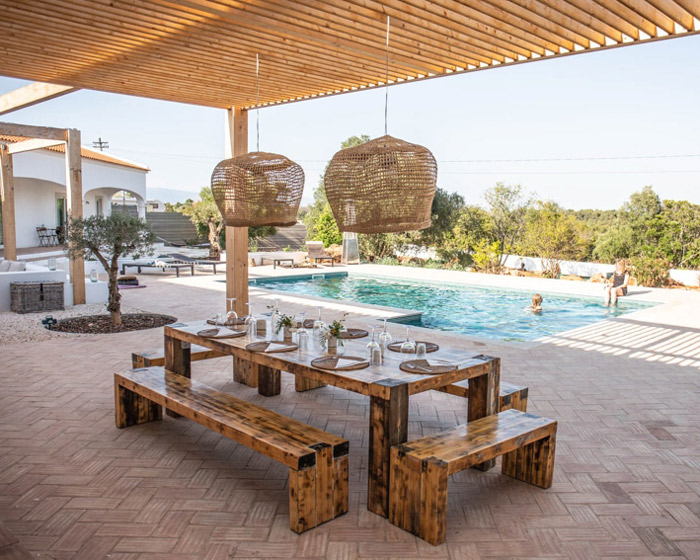 Lagos, Portugal
Upscale boutique surf camp in the countryside on Portugal's stunning Algarve coast. Daily meals and surf lessons included.​
from €935 per week