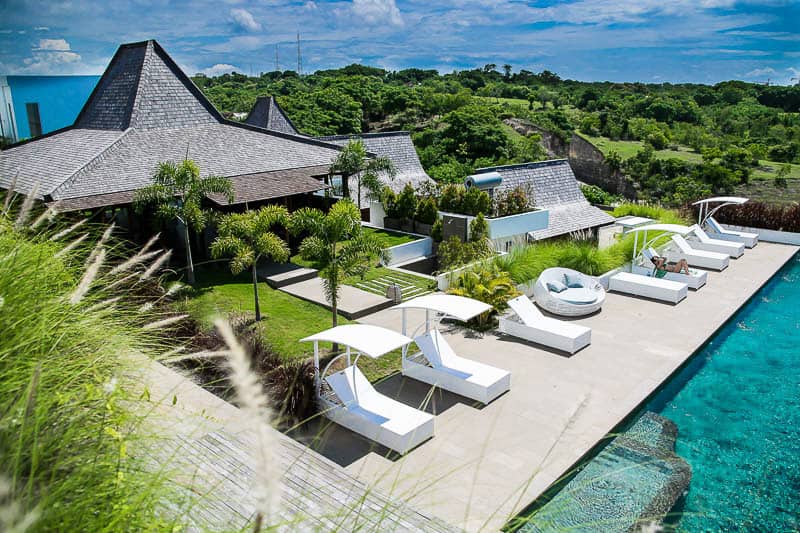 Rapture Surfcamp Bali is a modern surf camp and school on the southern coast of Bali's Bukit Peninsula.
Rapture Surfcamps has two locations in Bali, and their Bali Cliff location is an ideal spot to make your home base on your Indonesian surf trip. The property is located on the southern coast of the famous Bukit Peninsula, 150 meters from Green Bowls, an uncrowded surf break framed by an unspoiled white sand beach.
This area is a hidden gem, placed far enough away from the more crowded surf spots, yet close enough to get in on the action when you want to.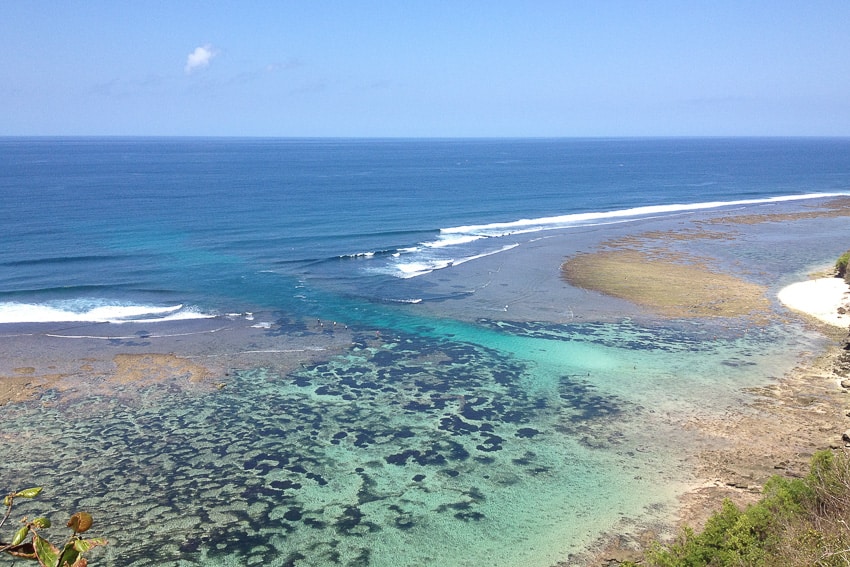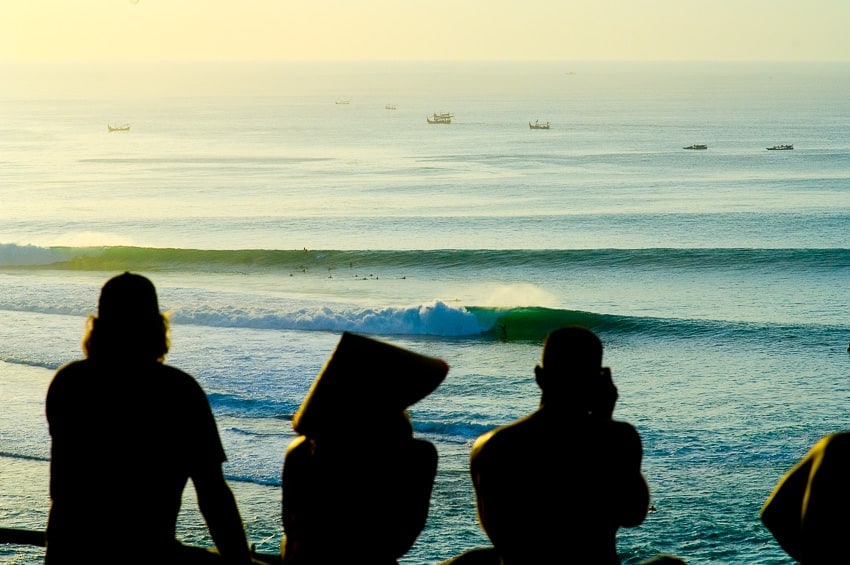 The property has a streamlined modern design, with accents of Balinese touches throughout. The camp has plenty of communal spaces for hanging out in your downtime and a sparkling pool with views of the surrounding green hills on one side and the Indian Ocean on the other.
With accommodations ranging from spacious light-filled private rooms and suites to some of the nicest dorm rooms around, Rapture Surfcamps offers a wide range of top-notch accommodations to suit every budget.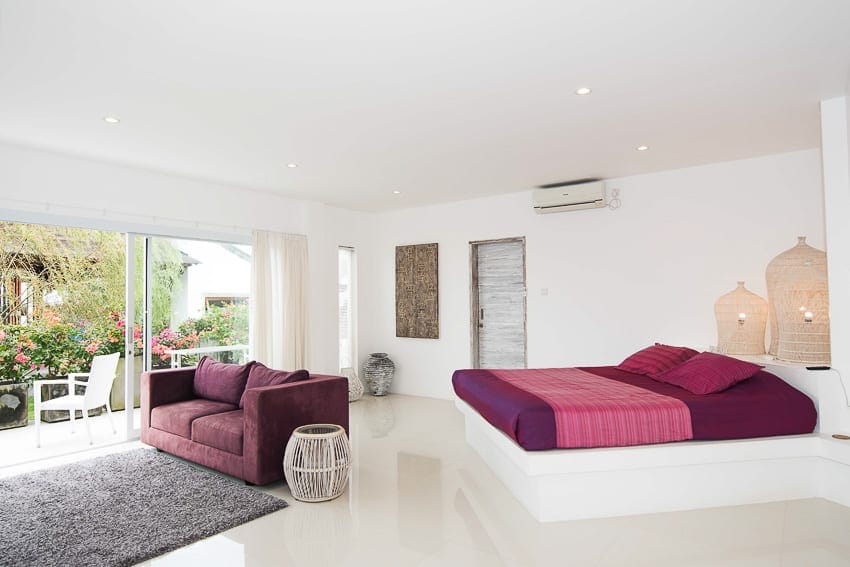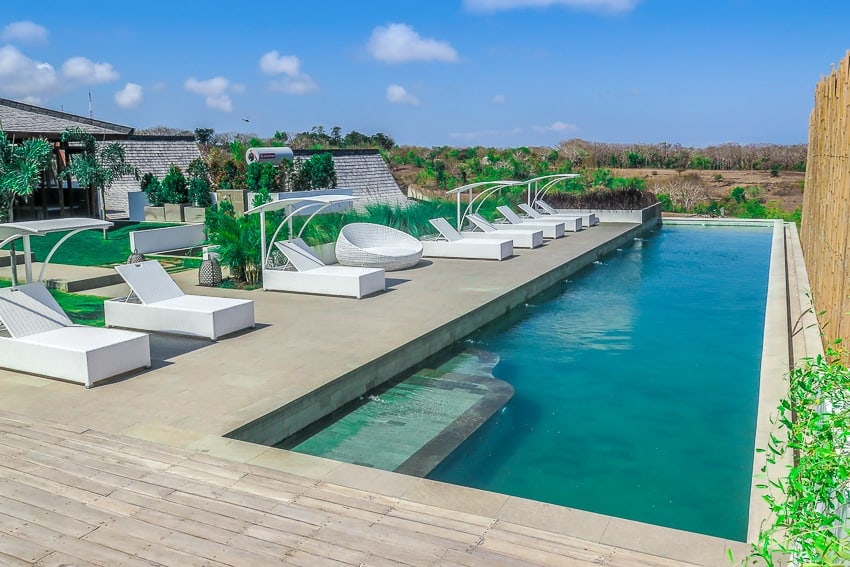 Surf lessons by qualified Australian-registered surf instructors and surfboard rentals are offered a la carte, so you can tailor your trip package depending on your personal needs and level of surfing.
Whether you're just learning to surf or shredding the gnar, Rapture Surfcamp Bali is a great surf resort for those who want a surf vacation without a whole lot of planning involved. Nightly accommodations include daily breakfast, five dinners per week (Monday to Friday), unlimited trips to surf spots and guided surfing (Monday through Saturday), plus the local lowdown on Bali surf breaks.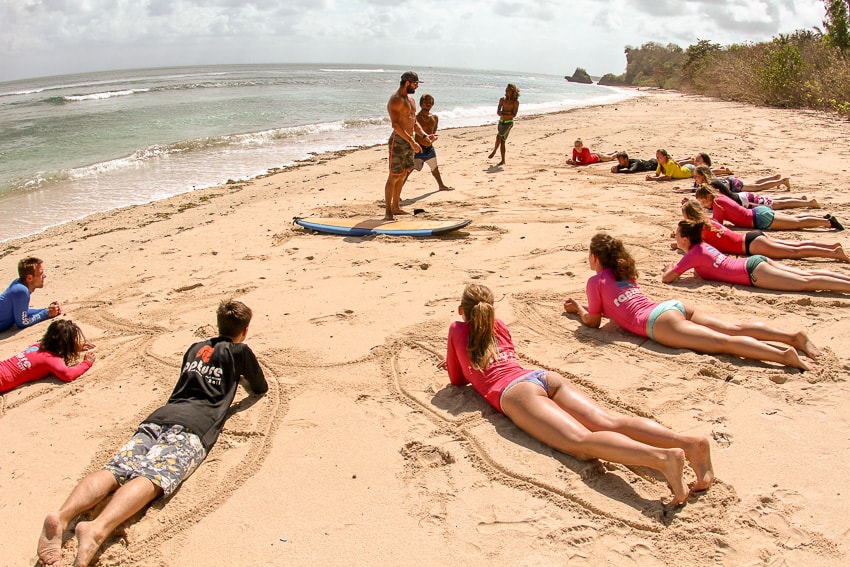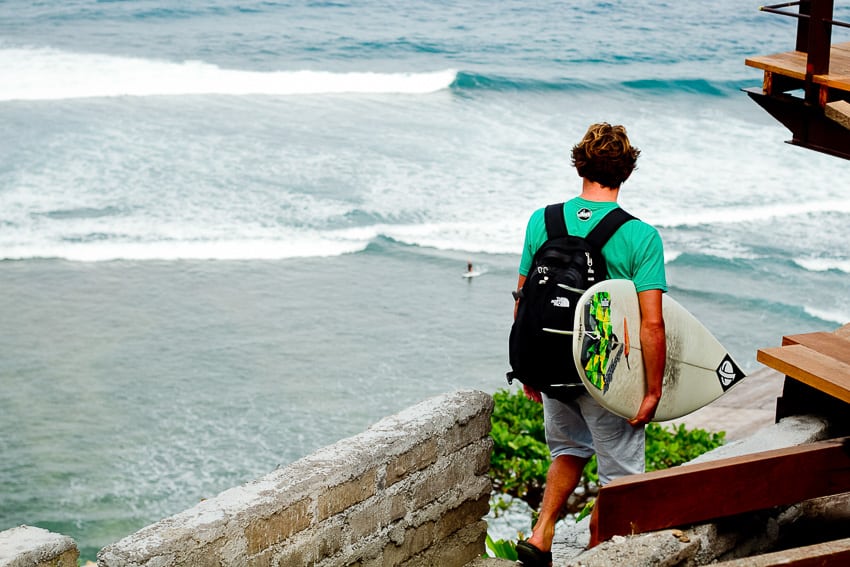 During the busy season of April through September, daily yoga is also included in the nightly rate so you can get your zen on at no additional cost.
With most of your surf and travel logistics taken care of, at Rapture Surfcamp you get to sit back, relax, and simply revel in the glory of your Balinese surf trip.
THE SURF
Green Bowl, also sometimes referred to as "Green Ball", "Green Balls" or "Green bowls", is sometimes considered one of Bali's secret spots. It gets its name from the bowl-shaped ocean floor that can be seen during low tide when the water reflects the green vegetation of the surrounding hills.
Unspoiled by so much as a warung (small family-owned shop or café), it is situated roughly midpoint on the southern coastline of the Bukit Peninsula. As well as during the high, dry season, Green Bowl can be surfed for most of Bali's offseason (rainy months). Small crowds, coupled with exciting, fast and hollow waves, make Bali Cliff surf camp's home wave an amazing hidden gem. Weekdays are sometimes even deserted, meaning you'll have this great break all to yourself!
CLOSEST WAVES
The Bukit boasts a range of reef and sandy beach breaks, including world-famous spots like Padang Padang, Uluwatu, Bingin, Impossibles, Balangan, Dreamland, Green Bowl, Gunung Payung and Nusa Dua — all within easy reach of our 2 Bali surf camps. Our Bali Cliff location is just 150 meters behind the secluded Green Bowl surf spot!
PHOTOS
THE SKINNY
LOCATION: Green Bowl, Bali, Indonesia
CLOSEST AIRPORT: Denpasar, Bali (DPS)
PROPERTY TYPE: Modern Surf Camp
PROPERTY SIZE & STYLE: 6 private suites, 1 Balinese bungalow, and 1 6-bed dorm room
FAMILY FRIENDLY: Yes
WATER TEMP: 77 – 86 °F (25 – 30 °C) year round
PEAK SURF SEASON: May – September
SHOULDER SURF SEASON: September/October and March/April
OFF SEASON: November – March
SURF EXPERIENCE: Beginner to advanced
INSTAGRAM: @rapturecamps
PRICING: $34 – $85 per night for half board (plus 10% government tax)