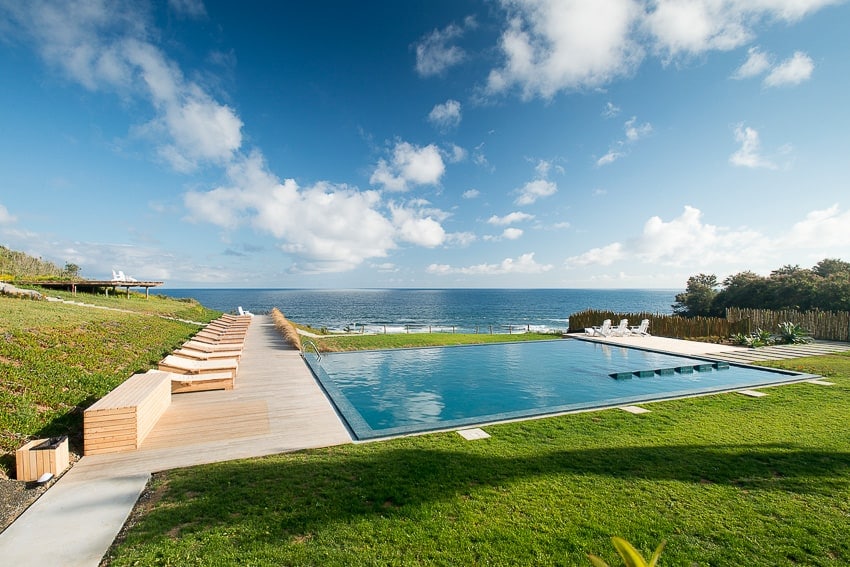 Santa Bárbara Eco-Beach Resort is a modern and design-conscious oceanfront resort with dazzling views in the Azores Islands.
Located on the north coast of São Miguel, the largest of the Azores Islands, Santa Bárbara Eco-Beach Resort sits perched on a bluff overlooking the beautiful Santa Barbara Beach and surf break. With the sparkling blue ocean on one side and rolling lush green hills on the other, this resort is a perfect hotel for nature lovers into modern digs.
The Azores Islands are one of those rare lesser-known surf destinations, as they're essentially a lesser-known travel destination in general. The Azores archipelago is an autonomous region of Portugal and consists of nine volcanic islands in the mid-Atlantic, about 1,360 km (850 mi) west of continental Portugal. To summarize these islands in a word, they are stunning.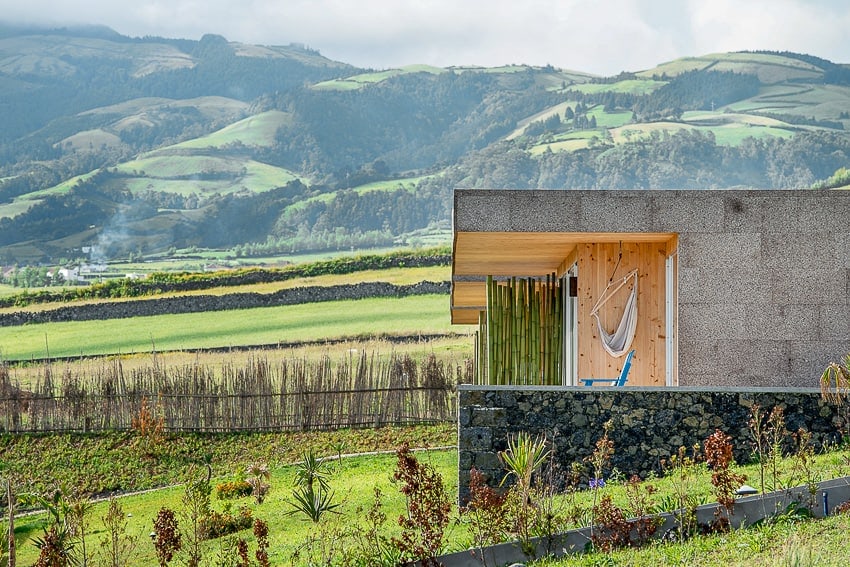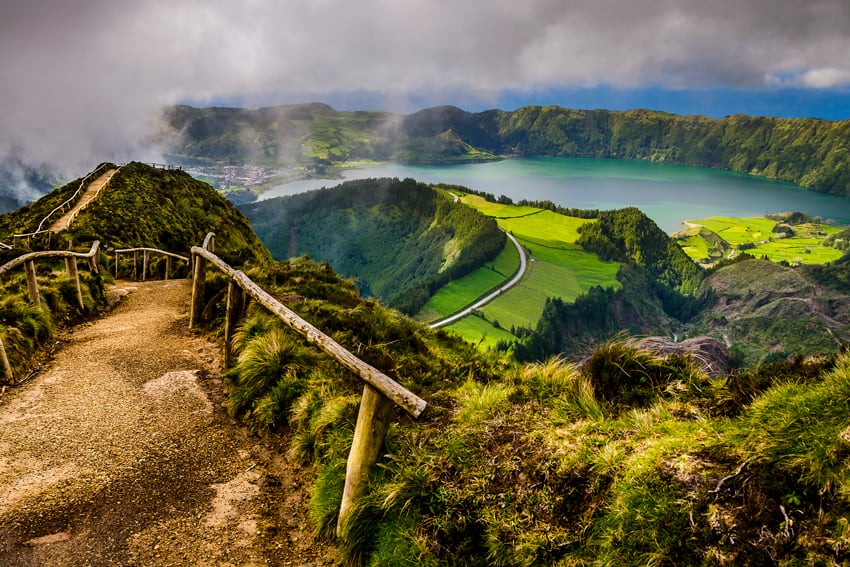 The landscape of the Azores have elements of Hawaii, California, and New Zealand all rolled into one. With lush green landscapes featuring dramatic cliffs, towering waterfalls, forest hot springs, and uncrowded waves, the Azores Islands offer up a surf destination out of the ordinary.
Thanks to its location in the middle of the Atlantic, the Azores get year-round swell, and São Miguel is considered to have the greatest variety of surf spots.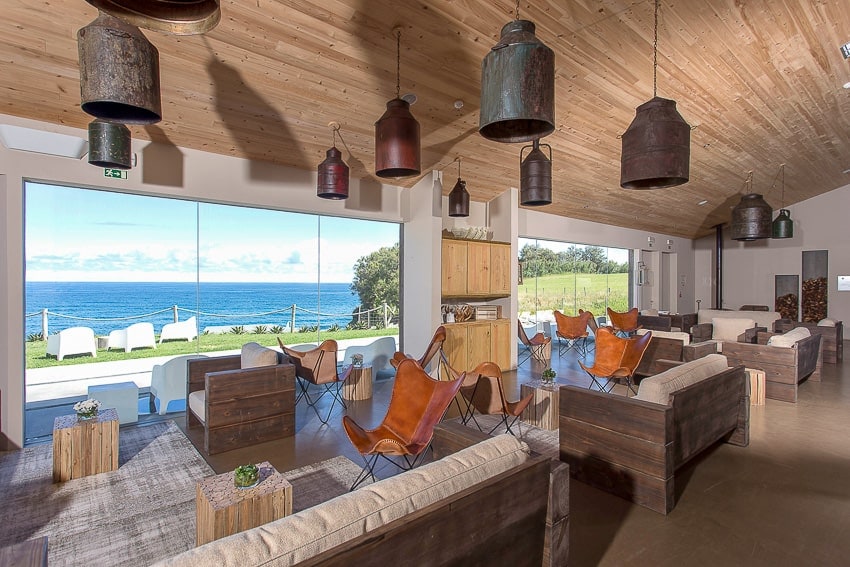 Santa Bárbara Eco-Beach Resort is modern in design, featuring charcoal-hued polished concrete and natural elements of driftwood and stone. The resort's private eco villas range from spacious 1-bedroom villas with kitchenettes to 2-bedroom villas with private outdoor hot tubs. All villas have floor-to-ceiling windows and outdoor patios so you can fully take advantage of the abundant scenery.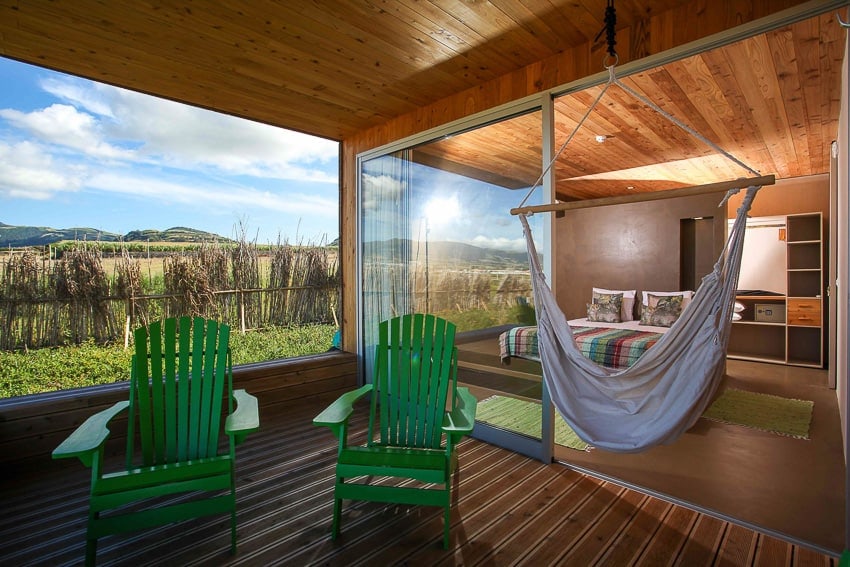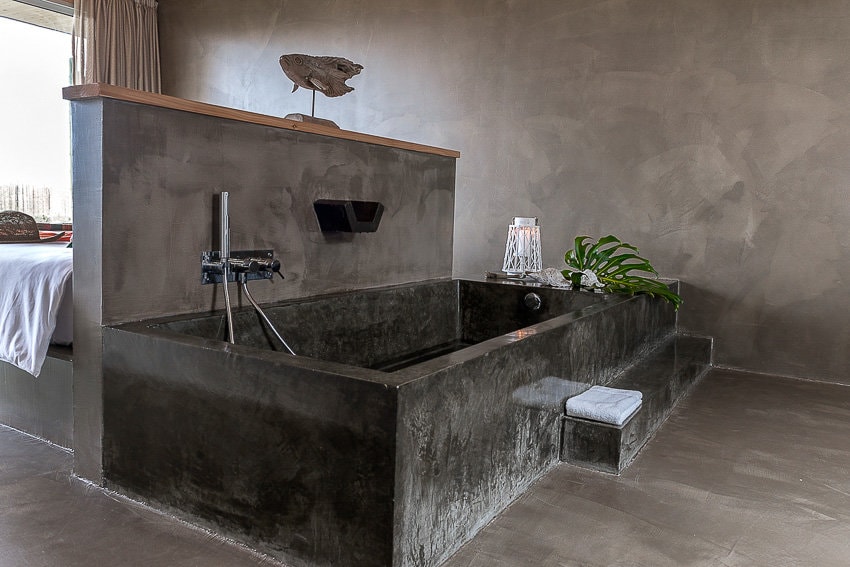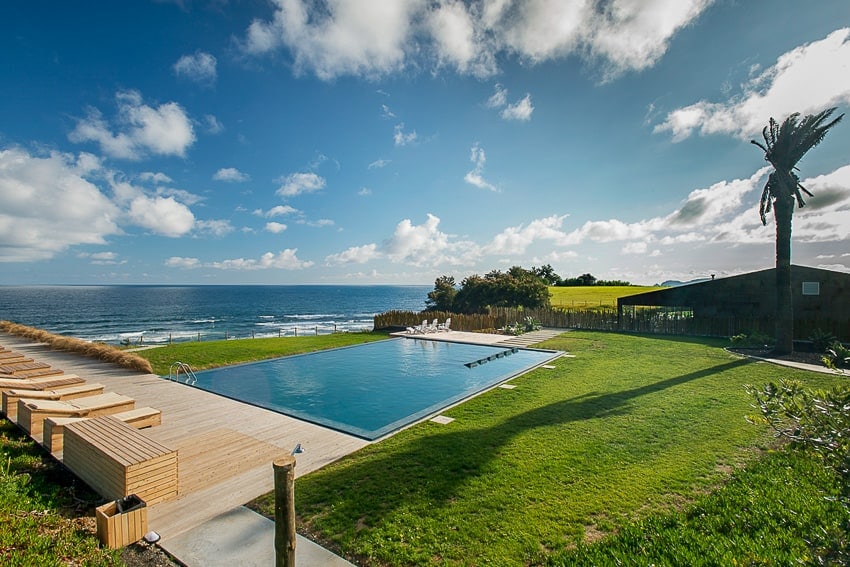 The resort's large saltwater infinity pool overlooking the beach is the perfect place to relax in between surf sessions, and the onsite restaurant serves up inventive Japanese-inspired dishes with local fresh fish.
With an upscale yet laid back vibe and oceanfront location, Santa Bárbara Eco-Beach Resort is a perfect home base to surf and explore the spectacular island of São Miguel.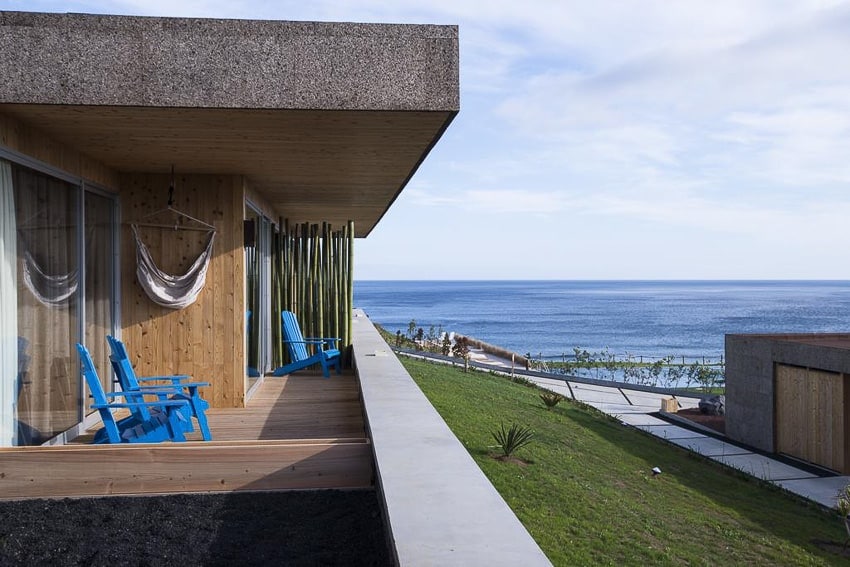 THE SURF
The Azores' location around 800 miles off the coast of Portugal in the North Atlantic makes these islands a swell magnet, getting hit by various swell combinations from all angles. Winter is typically the biggest and best for serious surfers, however, the Azores get fun-size surf and good conditions all year long and even in the summer.
São Miguel is biggest of the islands, hence having the most coastline to work with and the greatest variety of surf. With quality beach breaks, point breaks, and reef breaks on offer, São Miguel has something for everyone and with a little exploring, you can often find breaks with little to no crowds. Whether you've never surfed before or you're a seasoned expert, there are plenty of waves to be had in this enchanting island paradise.
CLOSEST WAVES
SANTA BARBARA – A variety of high-quality beach break peaks that are often punchy, fast, and hollow.
MONTE VERDE – Black sand beach with more high-quality beach break peaks to choose from. Swell magnet.
SANTA IRIA – Beautiful, picturesque, long quality left-hand point break that can be cruisey and user-friendly or powerful and high-performance depending on the swell and conditions.
PHOTOS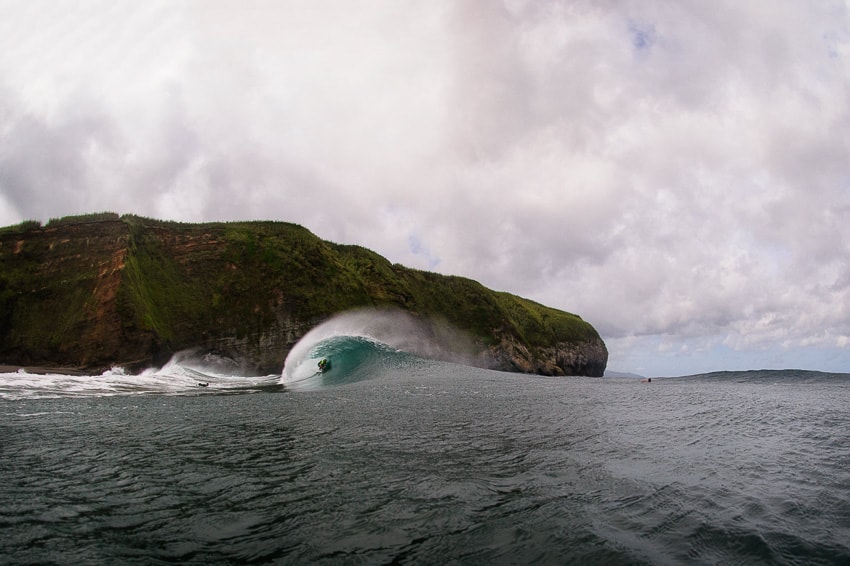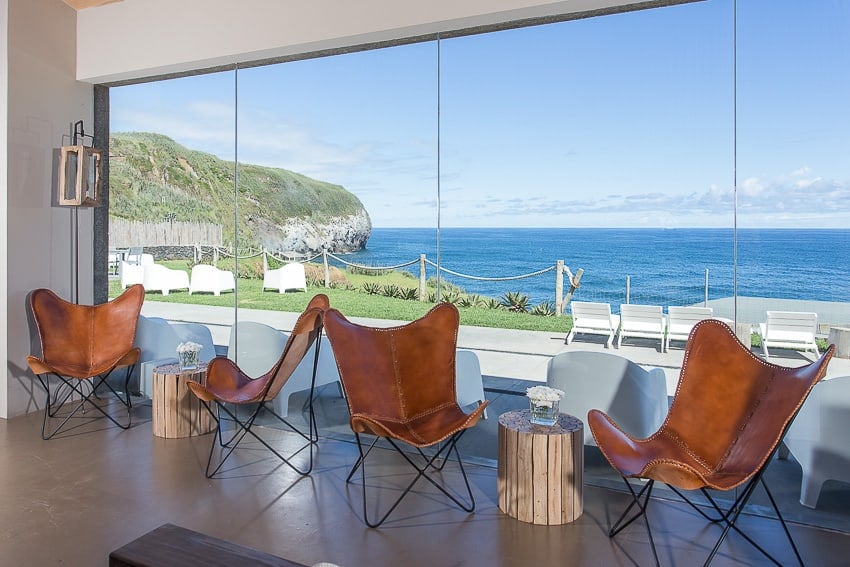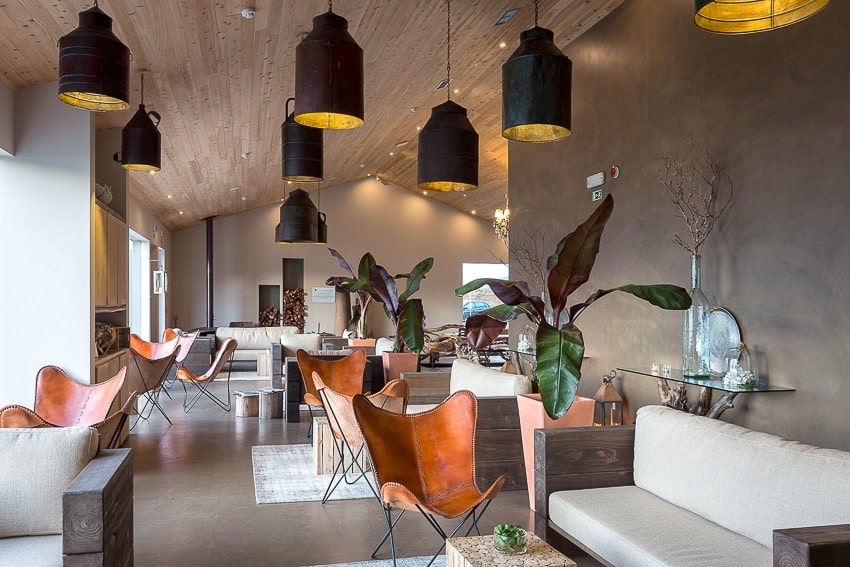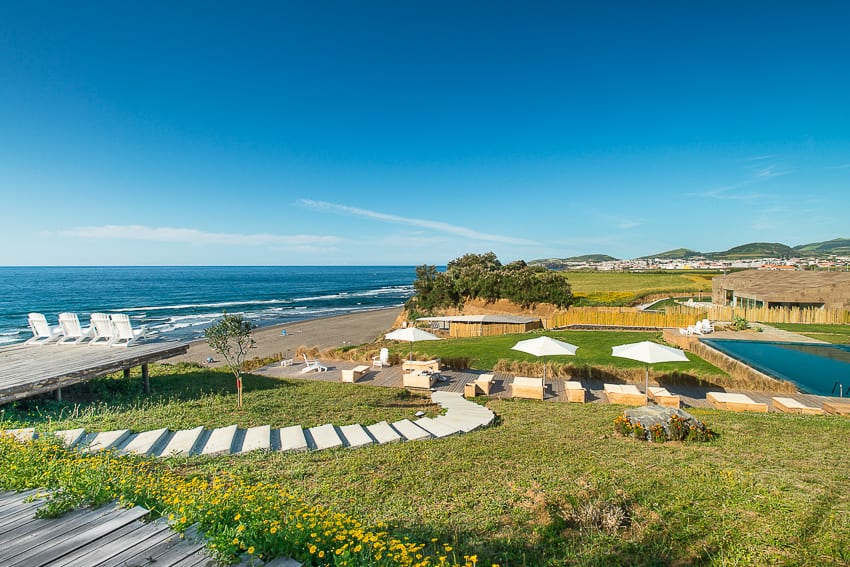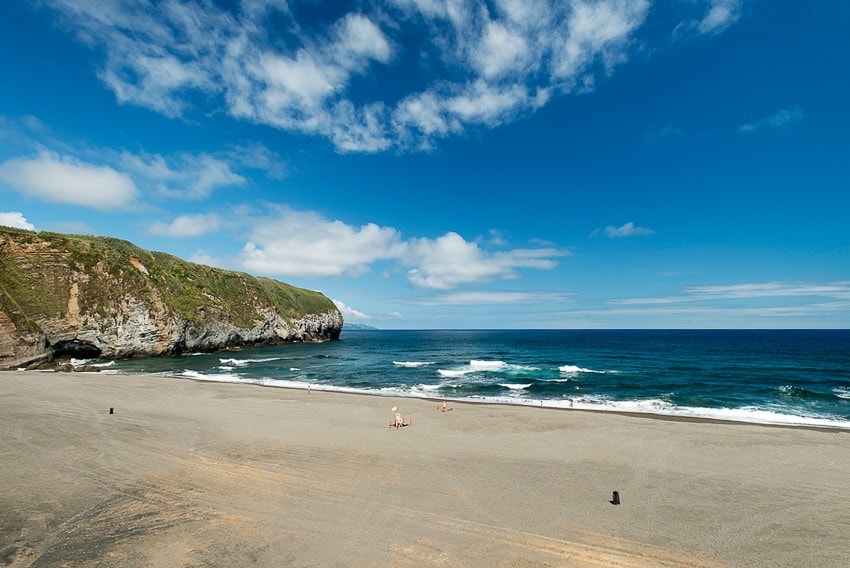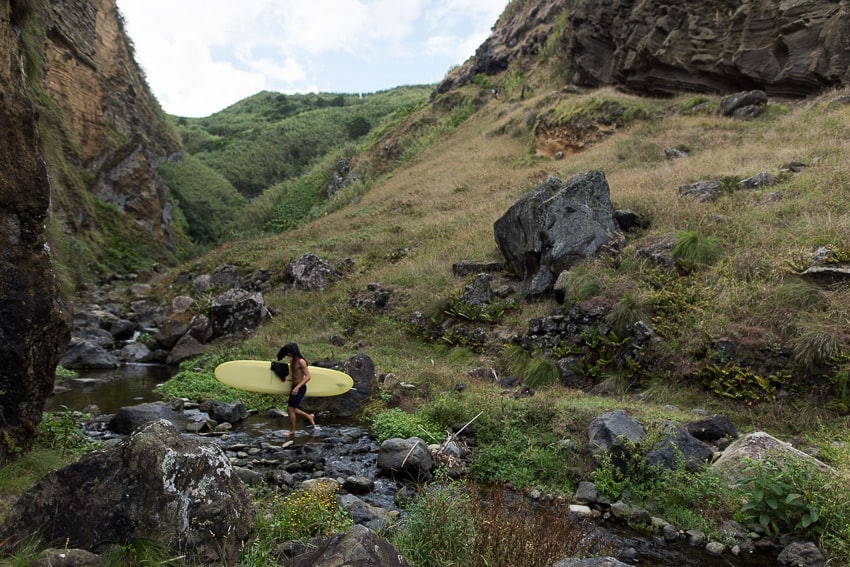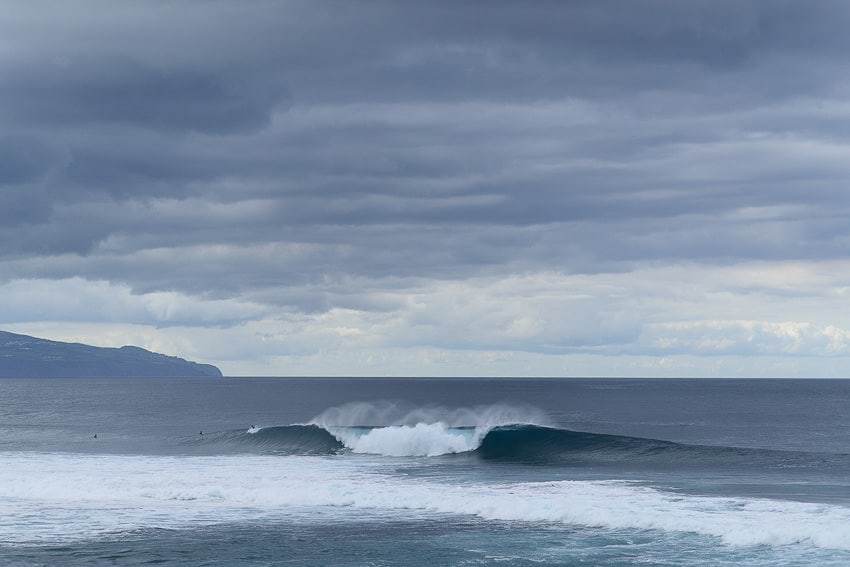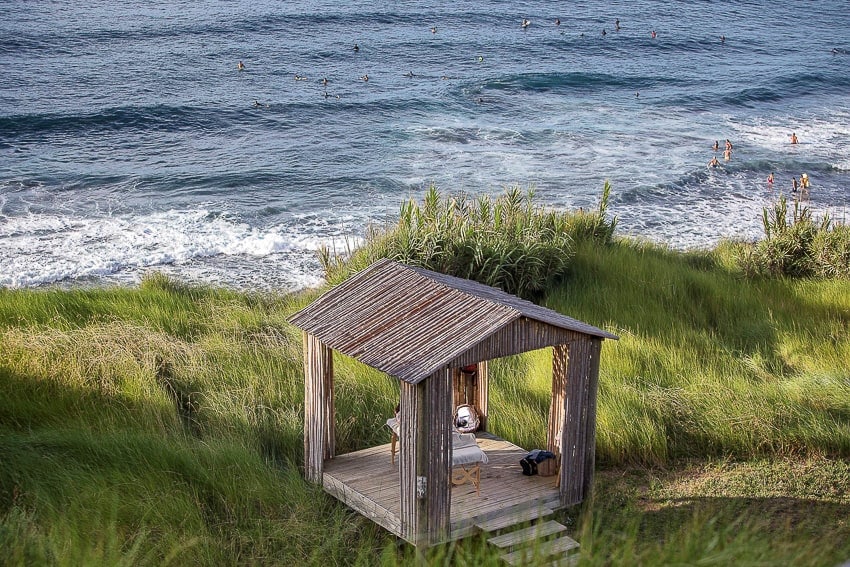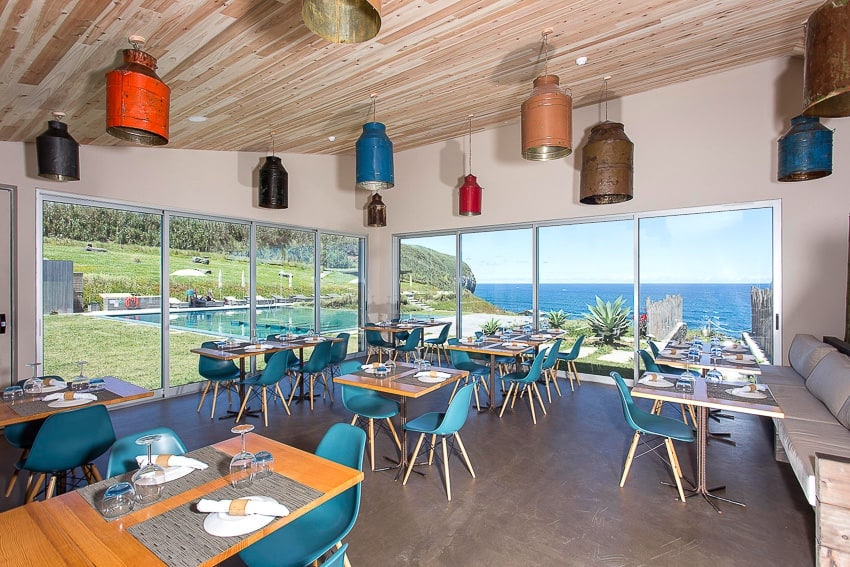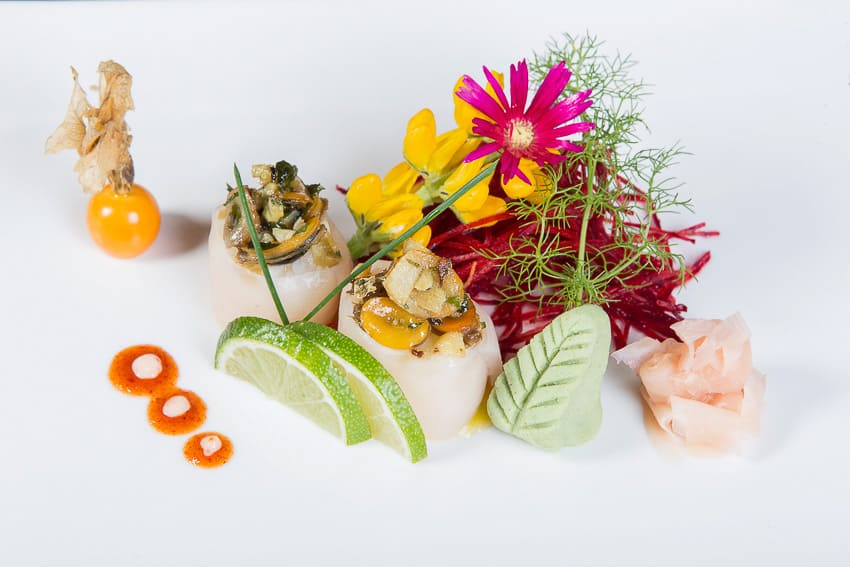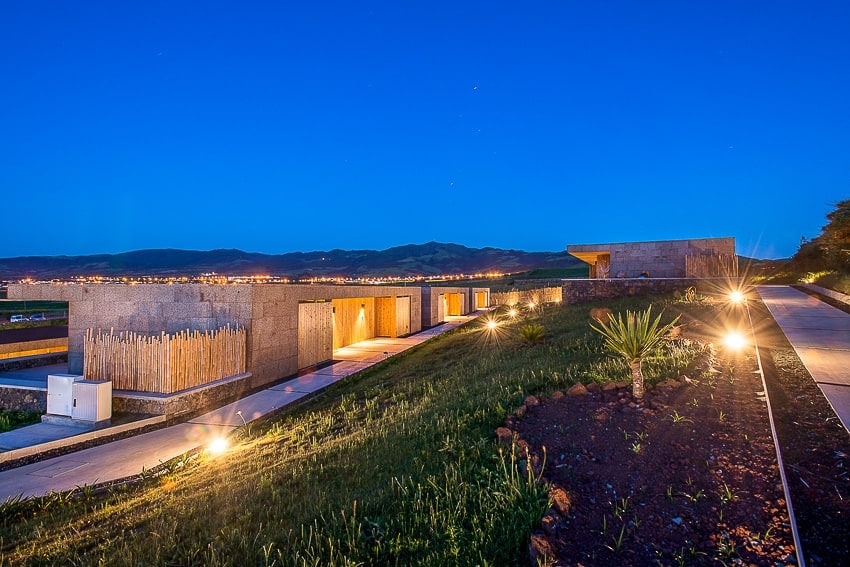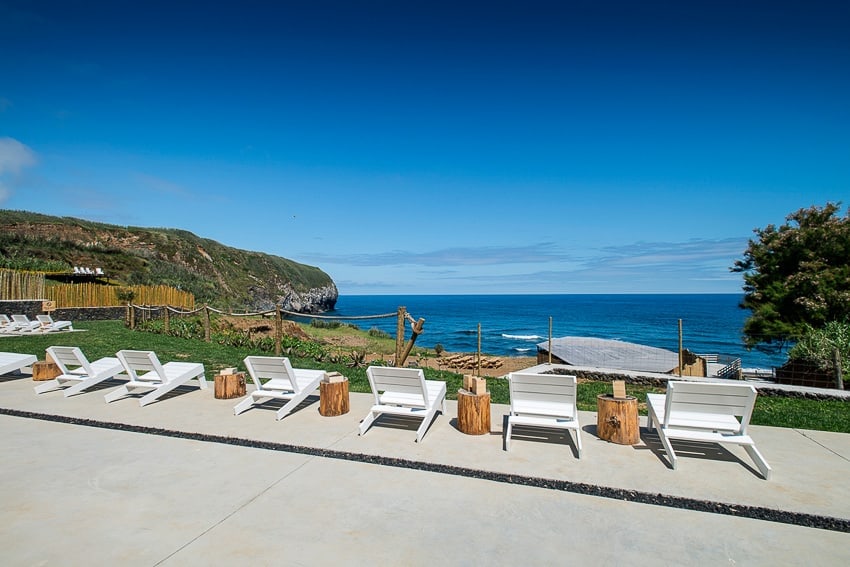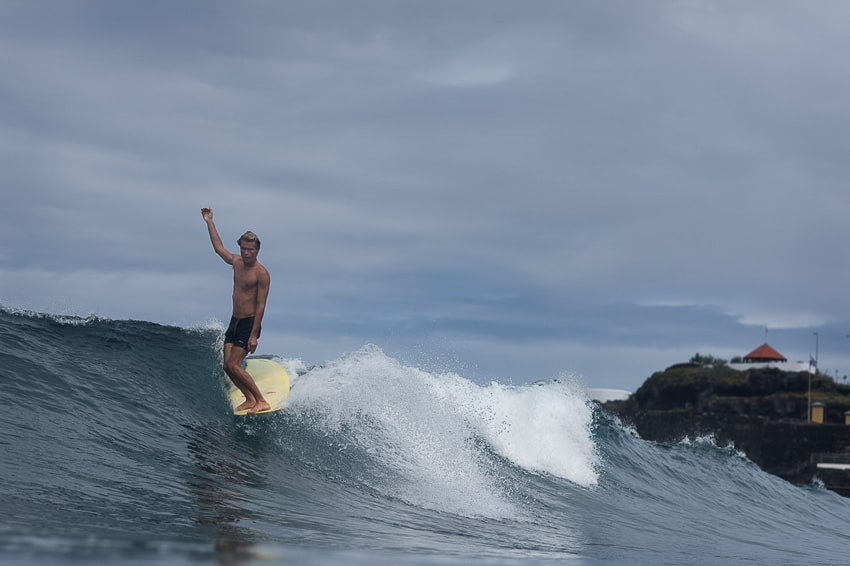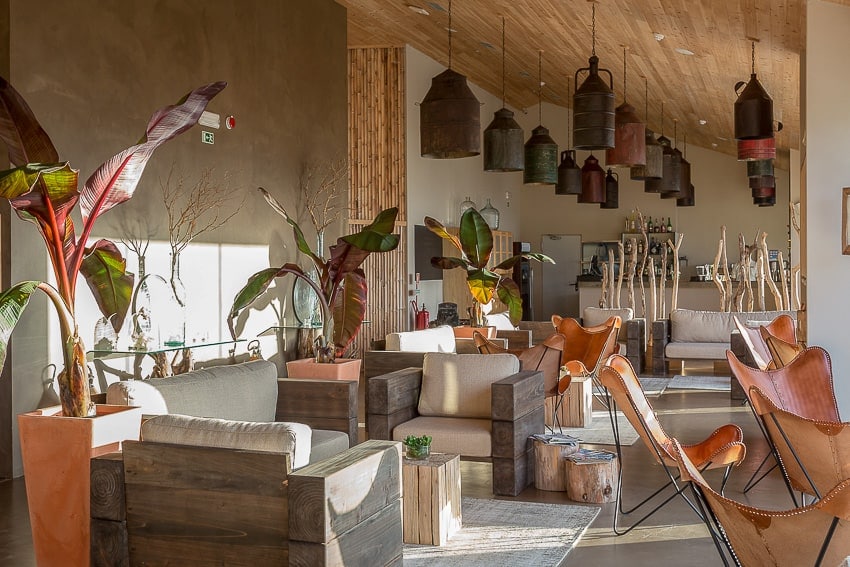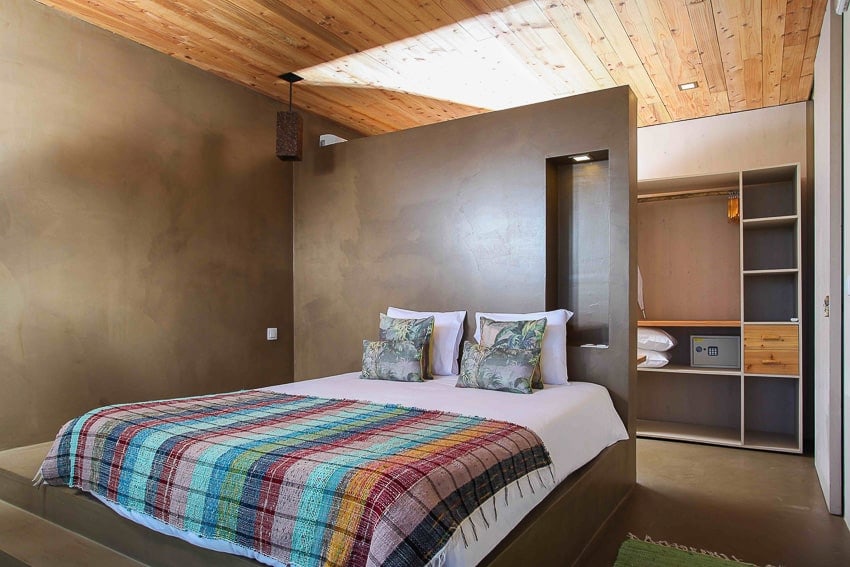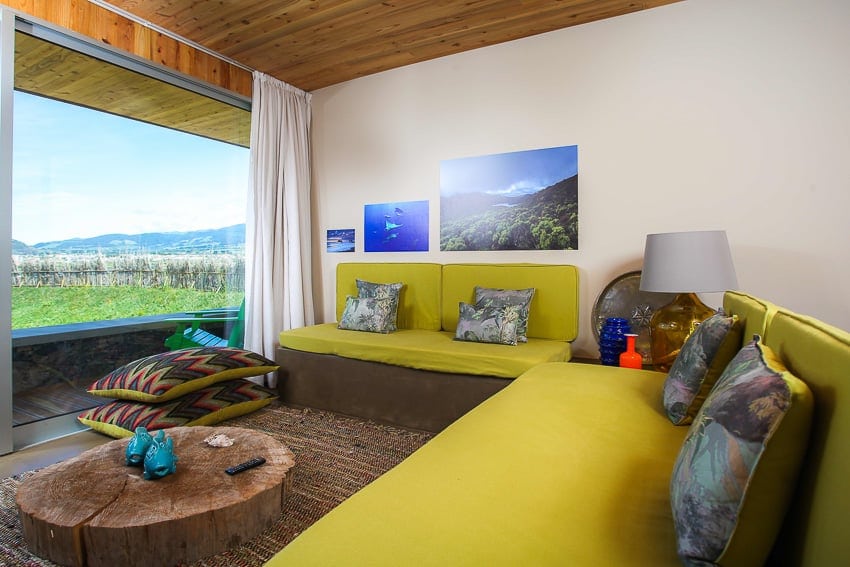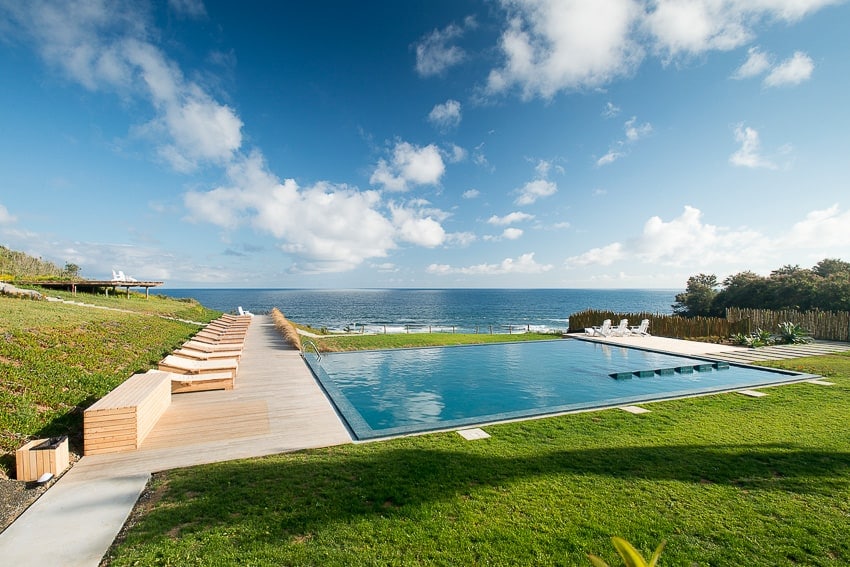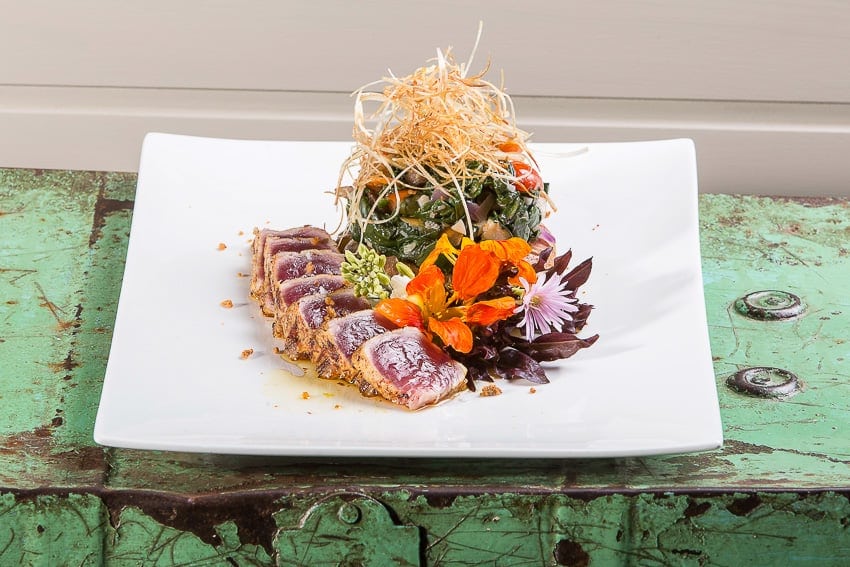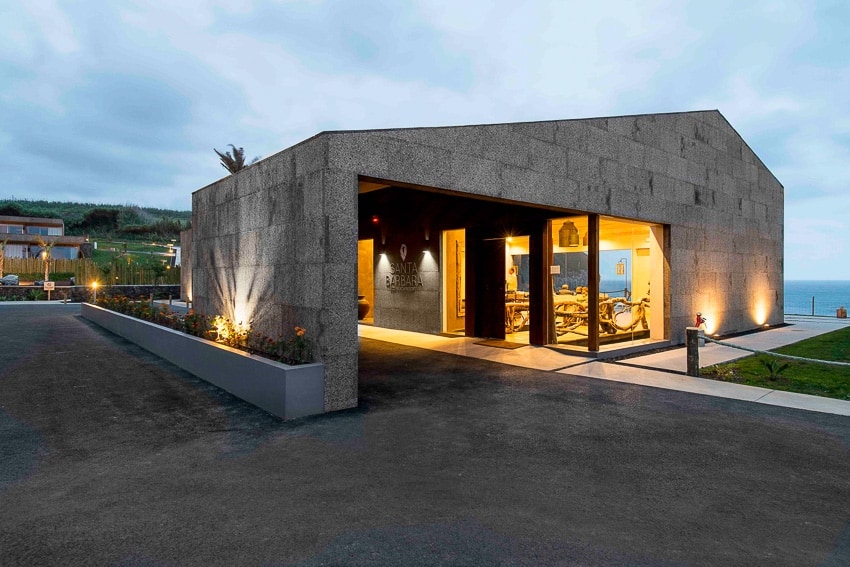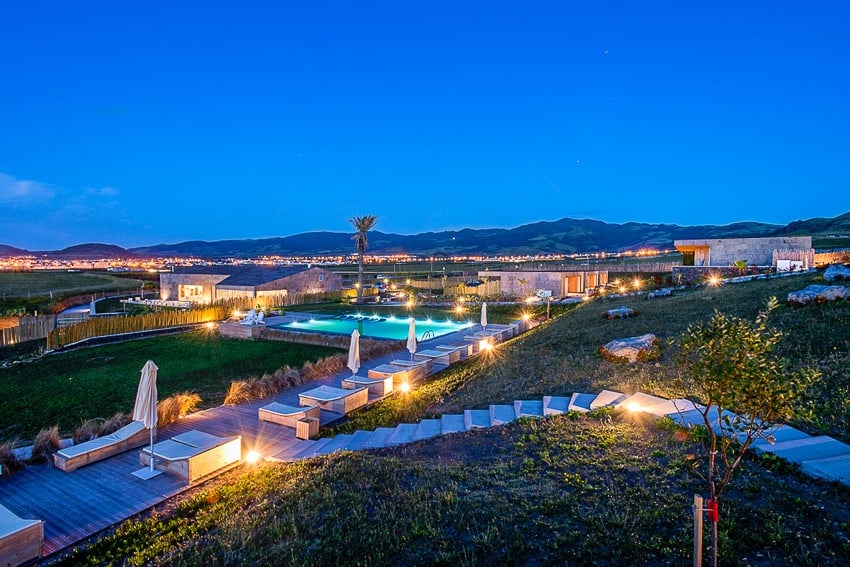 santa-barbara-eco-resort-hotel-azores-5
THE SKINNY
LOCATION: Ribeira Grande – São Miguel Island, Azores
CLOSEST AIRPORT: João Paulo II Airport, Ponta Delgada
PROPERTY TYPE: Laid-back Beach Resort
PROPERTY SIZE & STYLE: 30 Villas surrounded by gardens overlooking the sea and the mountains
FAMILY FRIENDLY: Yes
WATER TEMP: Summer and fall (June – November) 19 – 24ºC; Winter and spring (December – May) 14 – 20ºC
PEAK SURF SEASON: October – February
SHOULDER SURF SEASON: September/October and March/April
OFF SEASON: None, fun waves to be found year-round
SURF EXPERIENCE: Beginner to Advanced
INSTAGRAM: @santa_barbara_azores
PRICING: from €450 per night, rates vary by season
*All surf photos by Joao 'Brek' Bracourt