Surfhouse
Encinitas, San Diego, California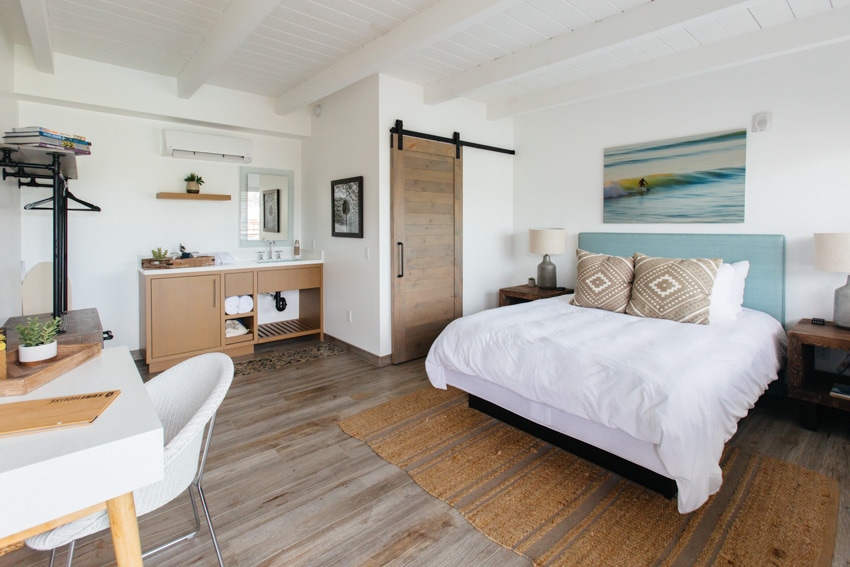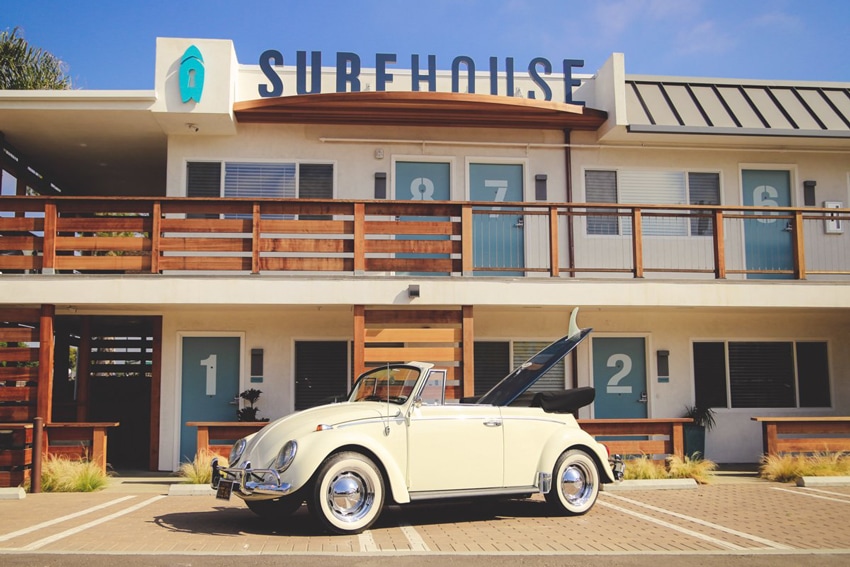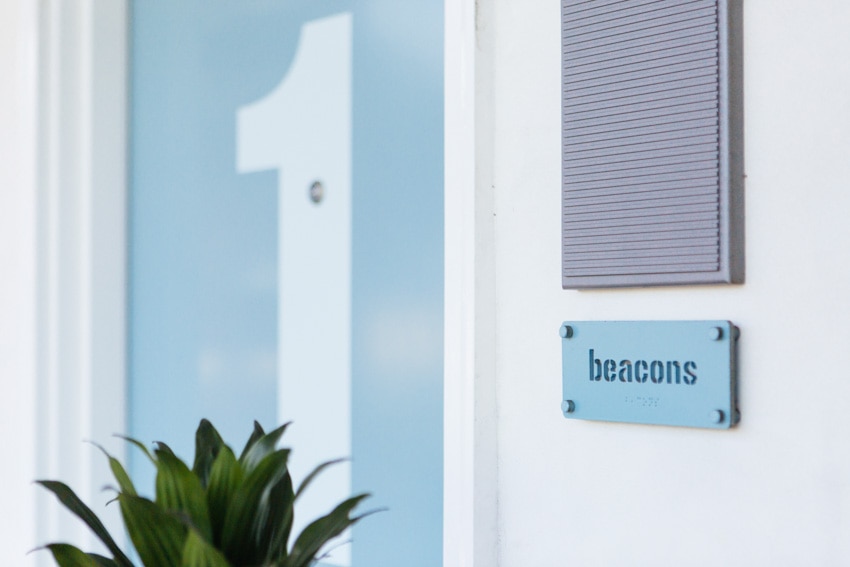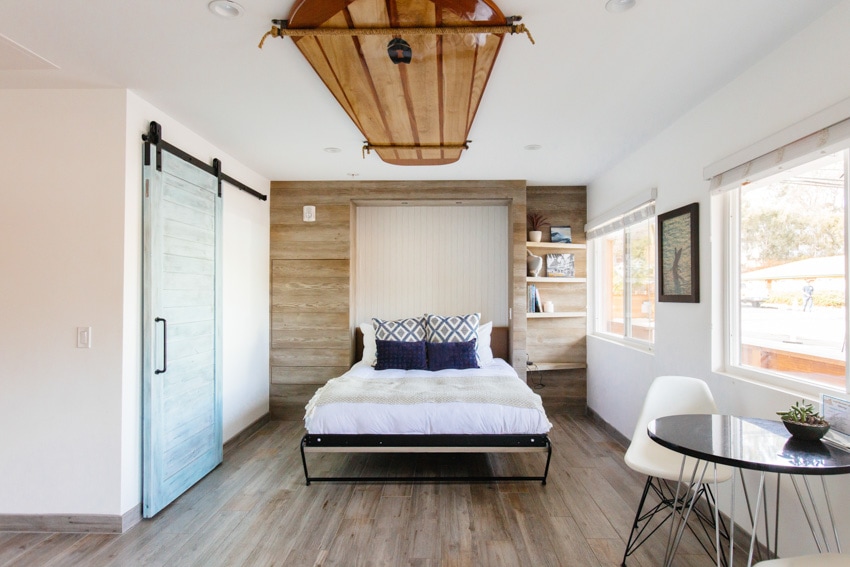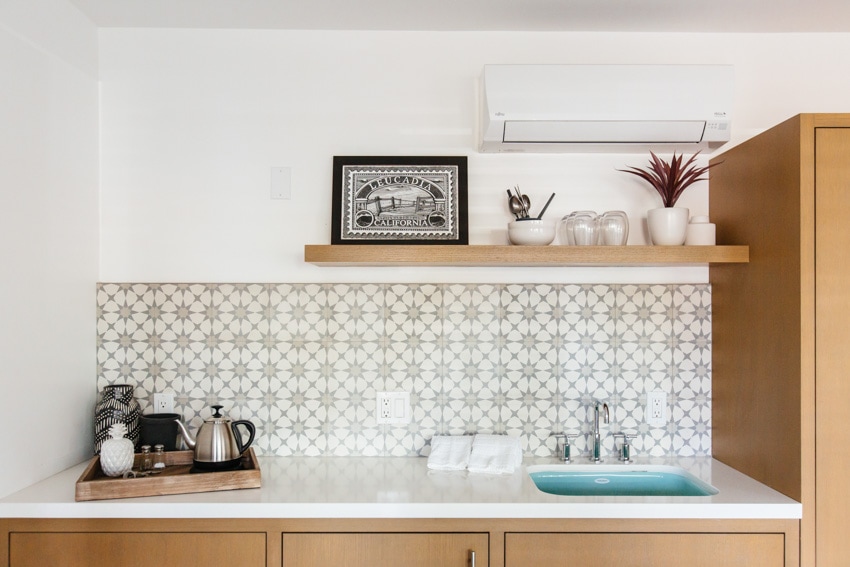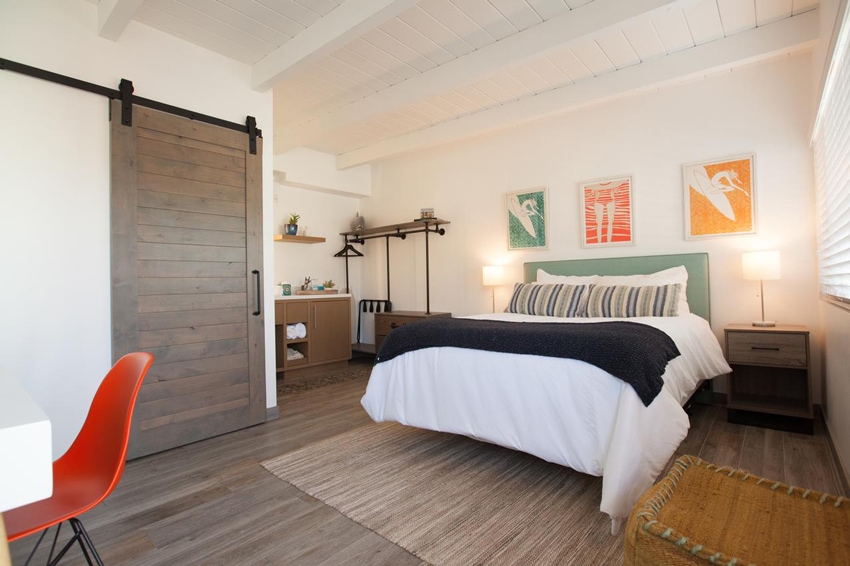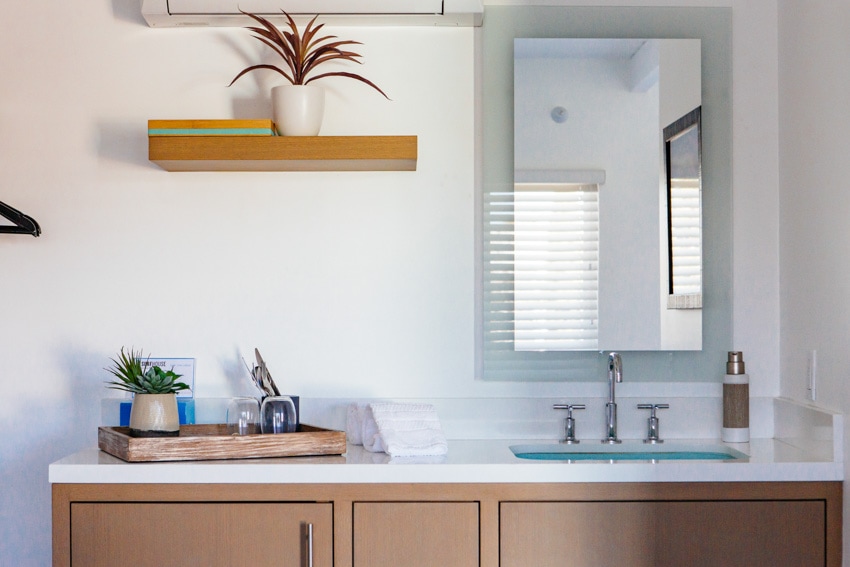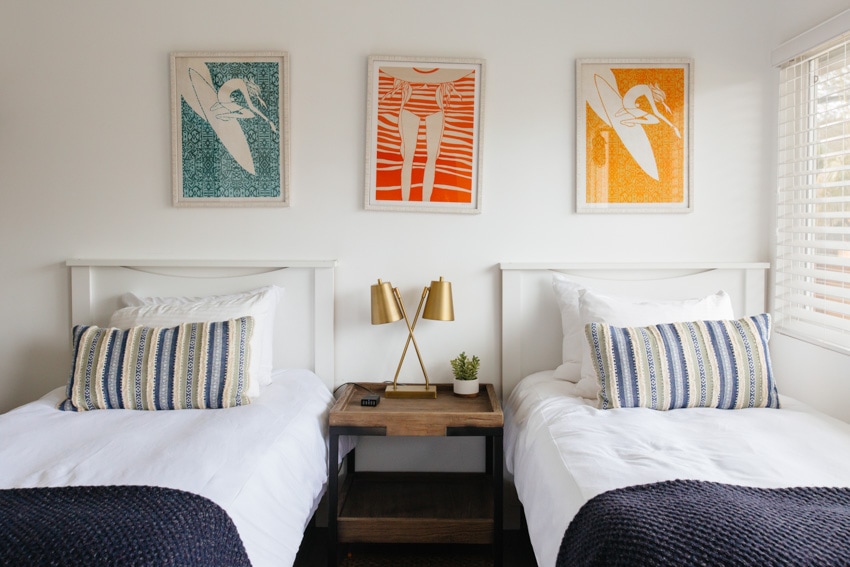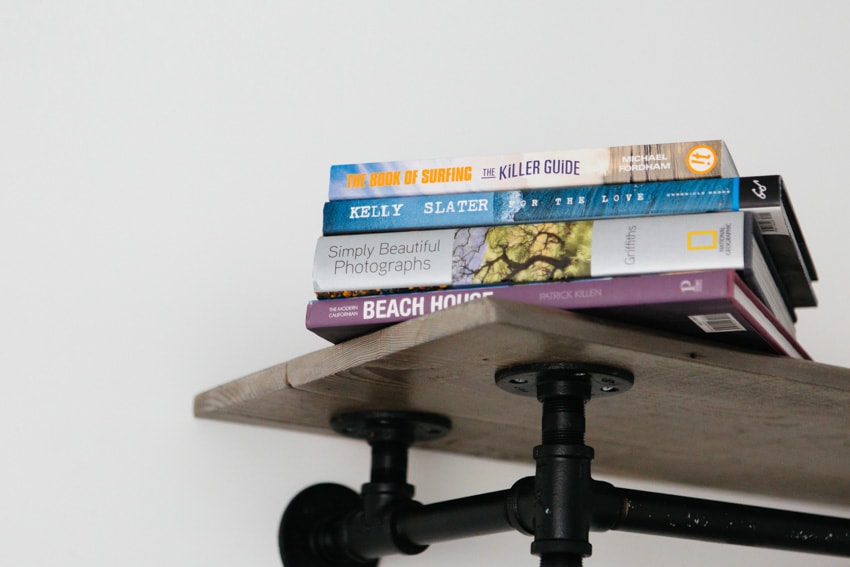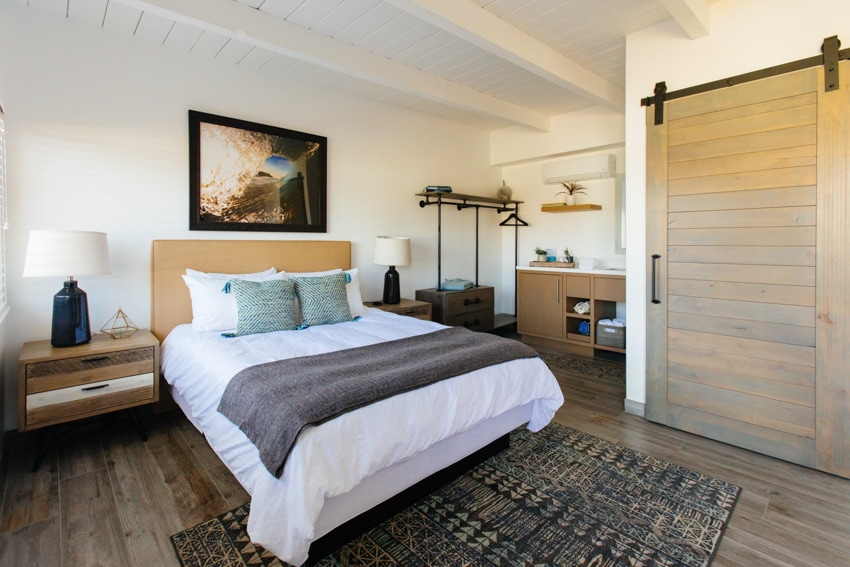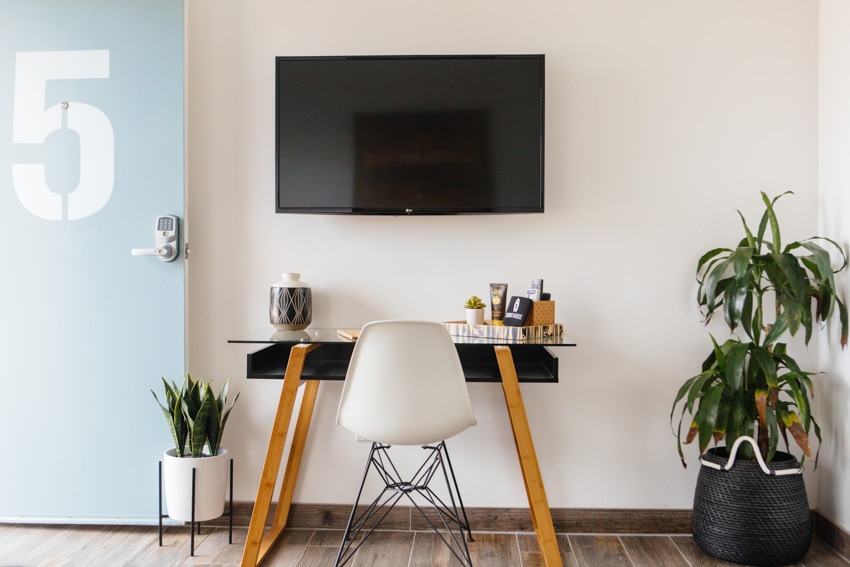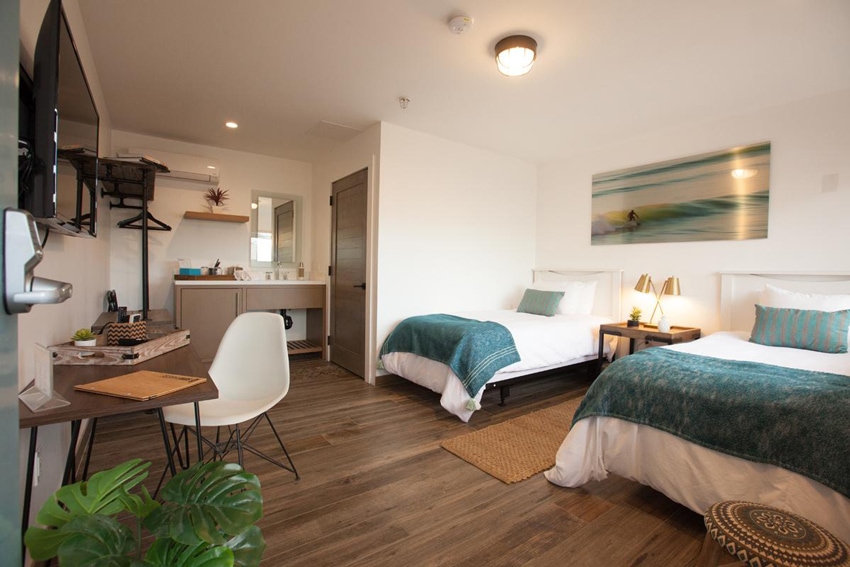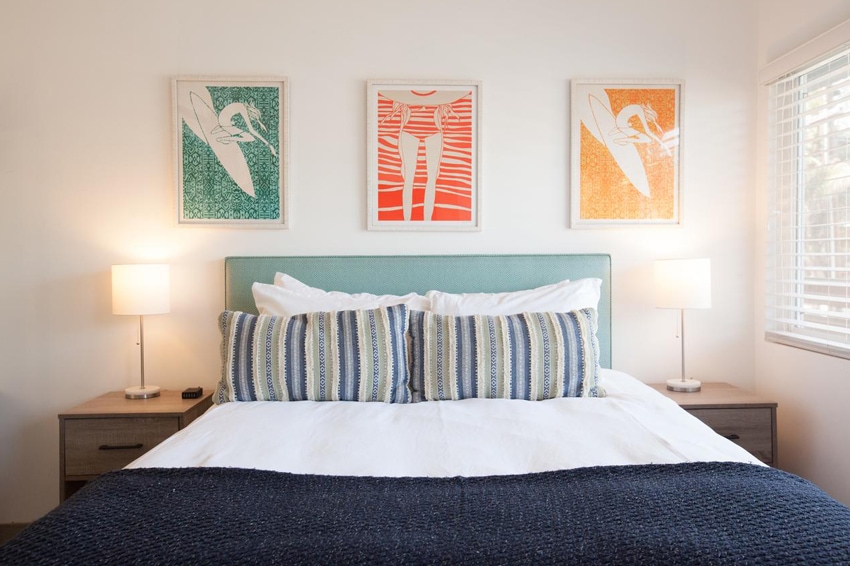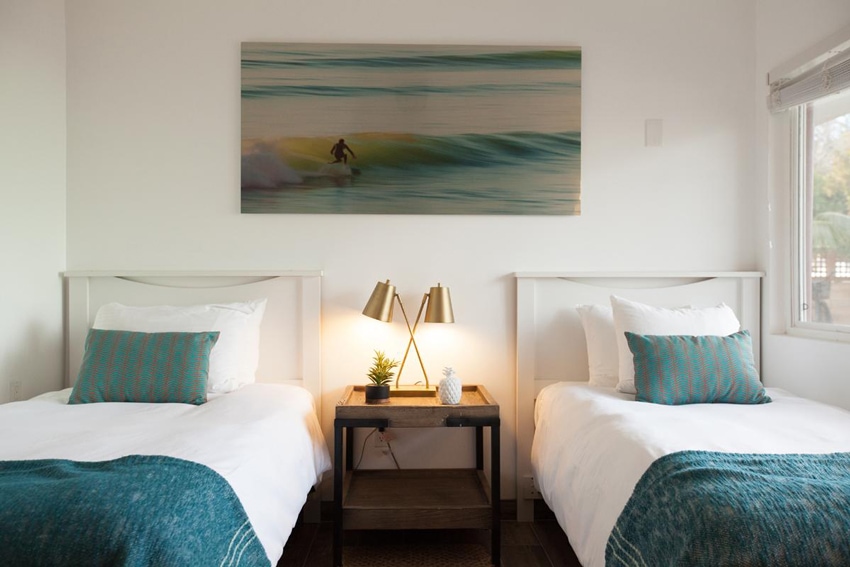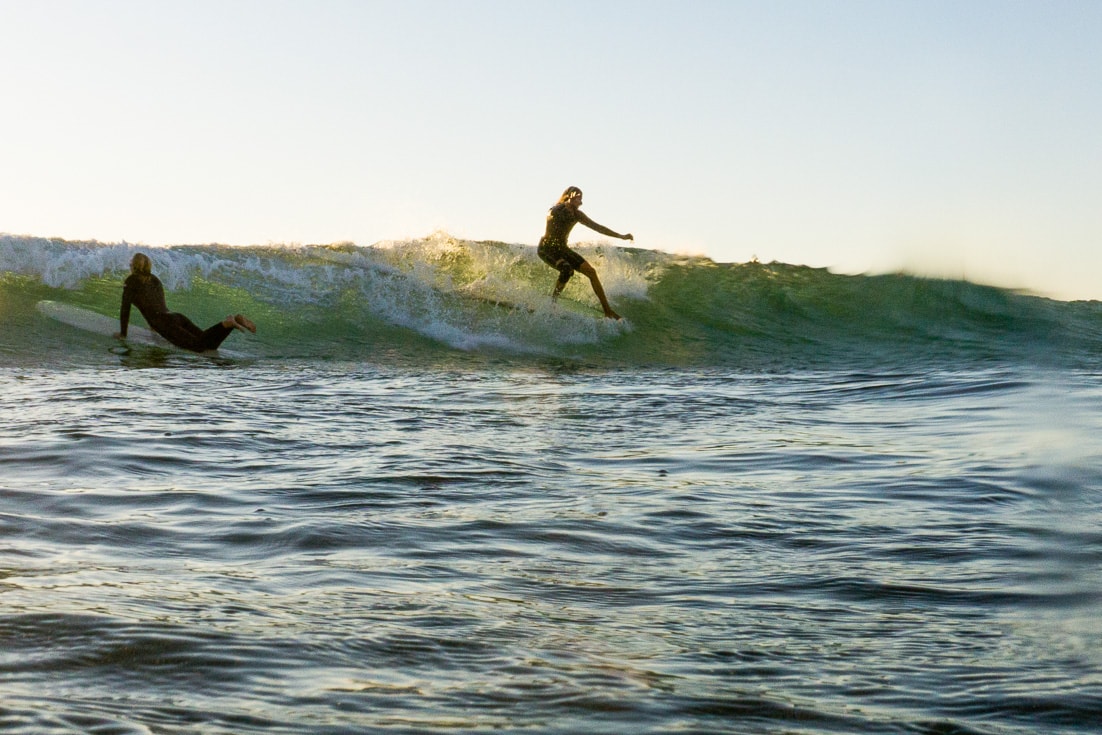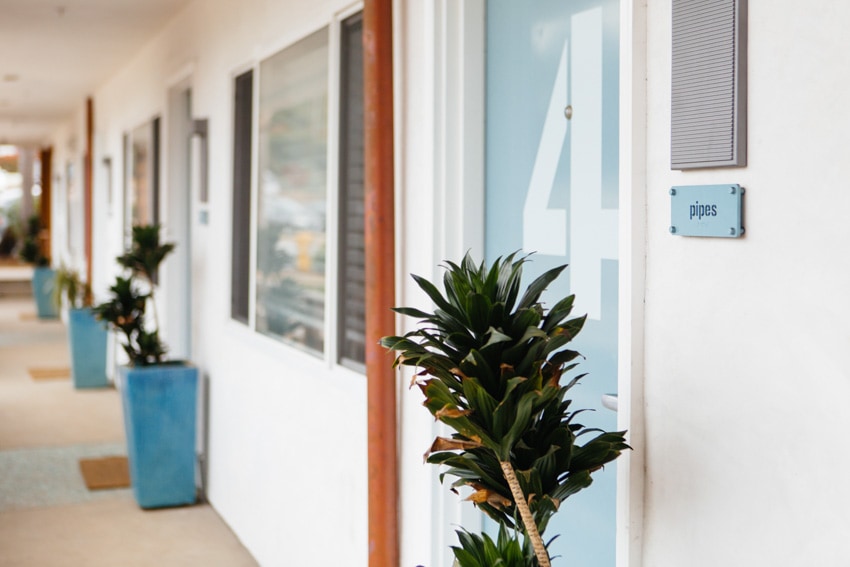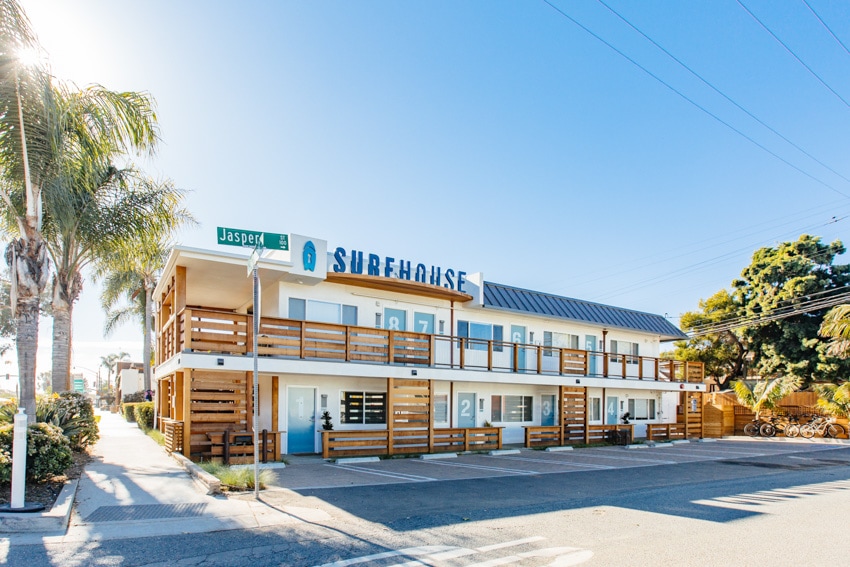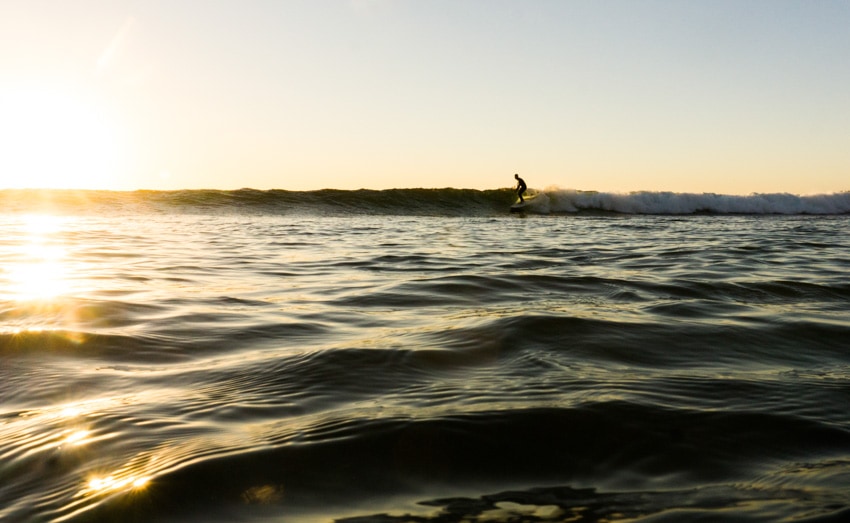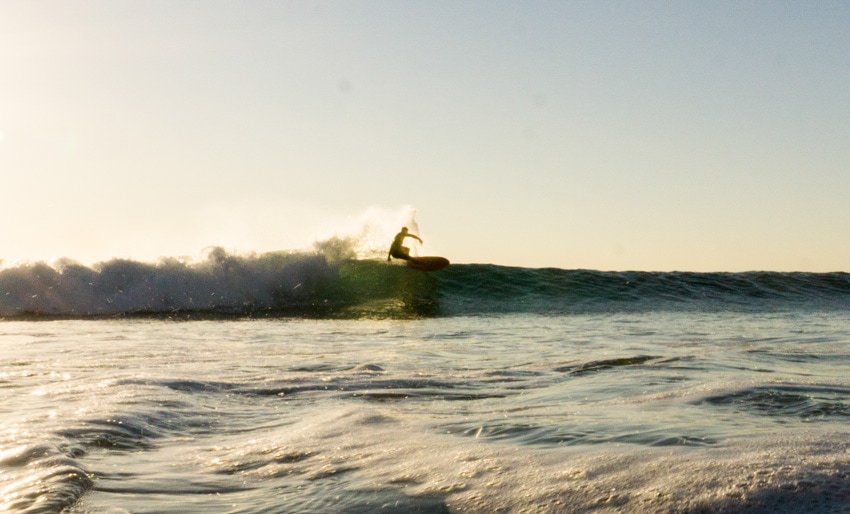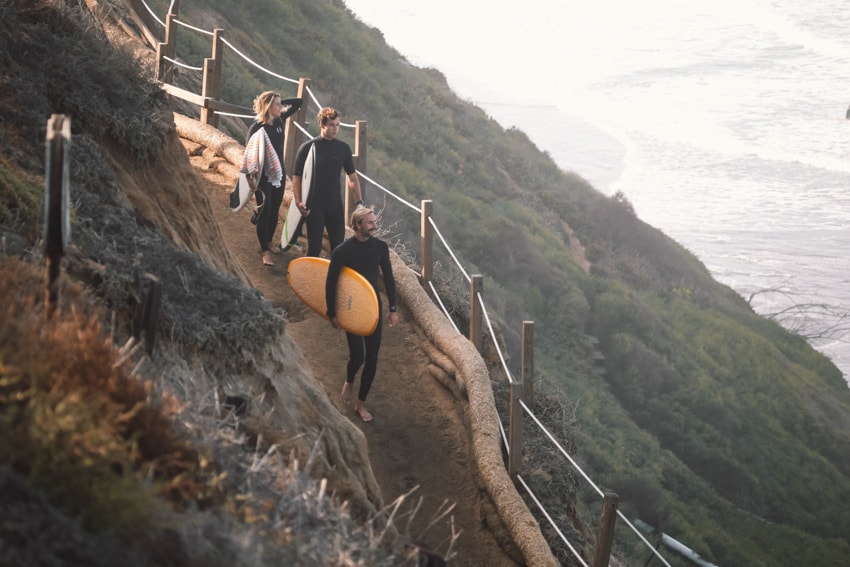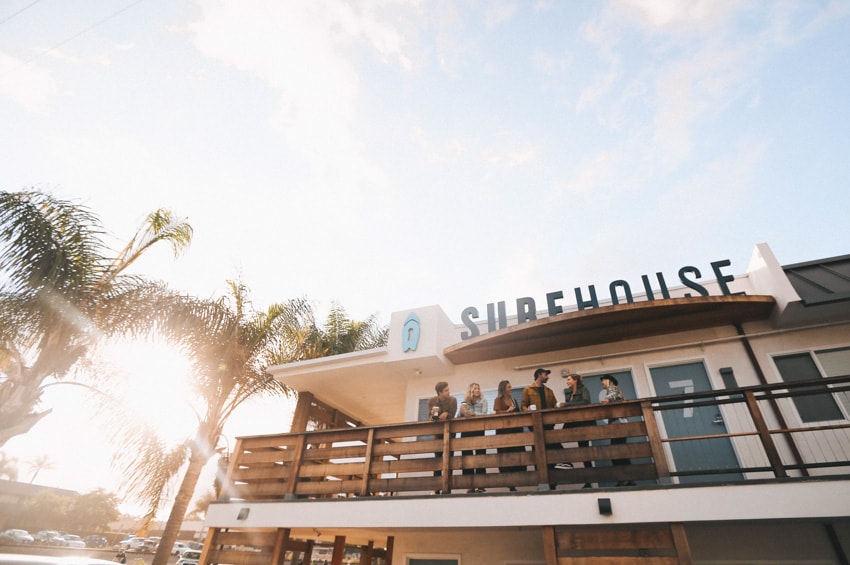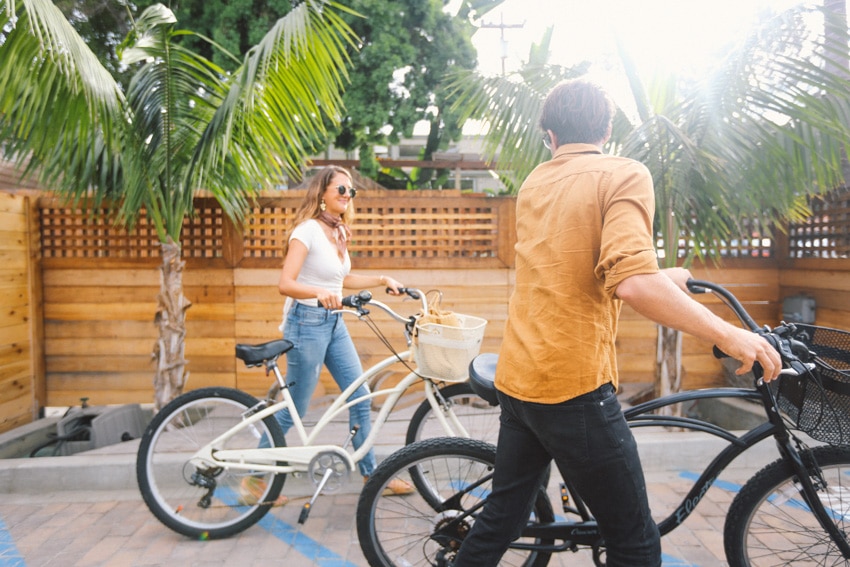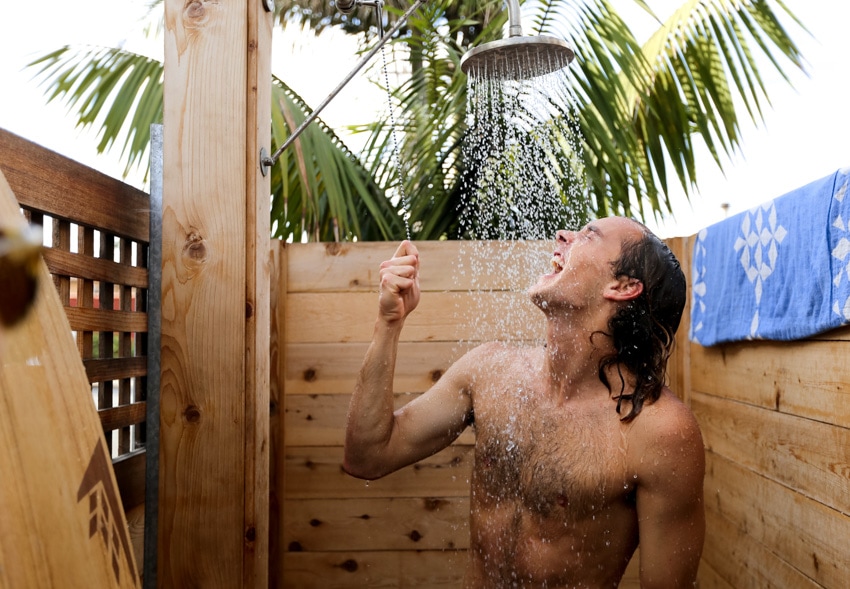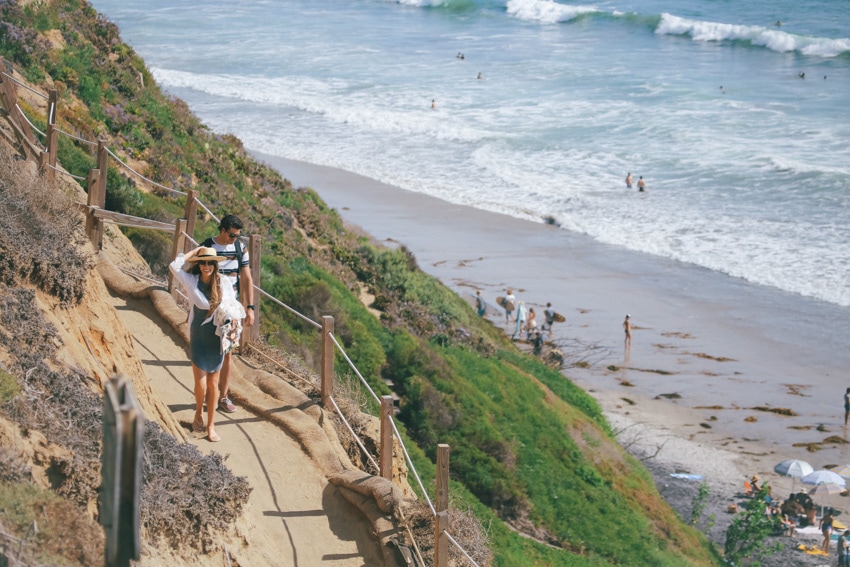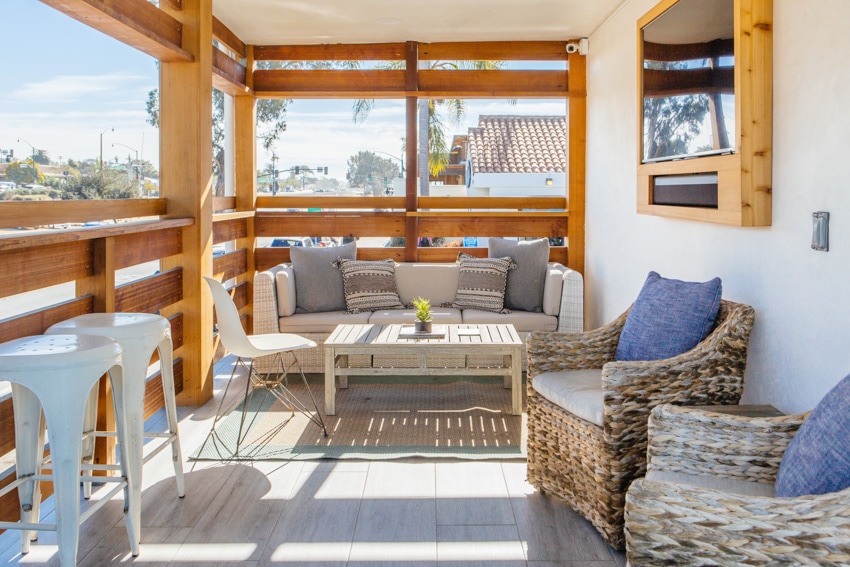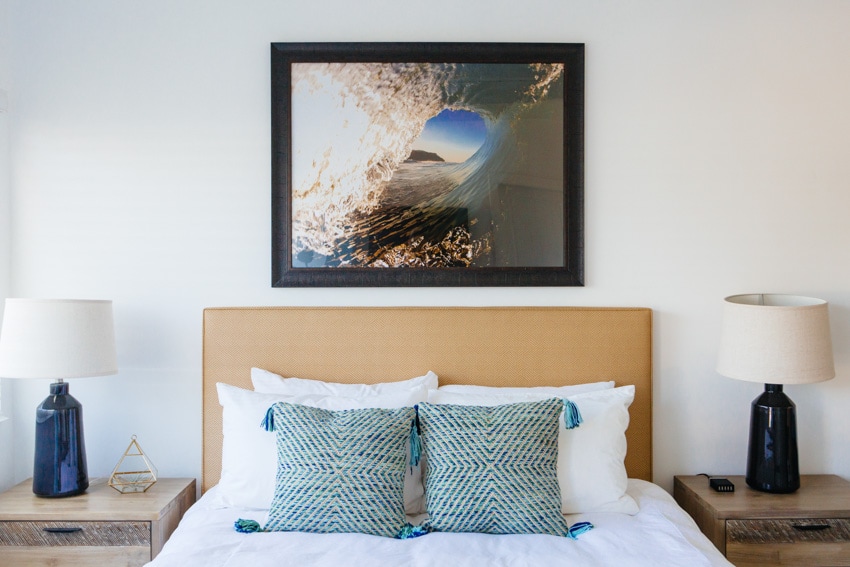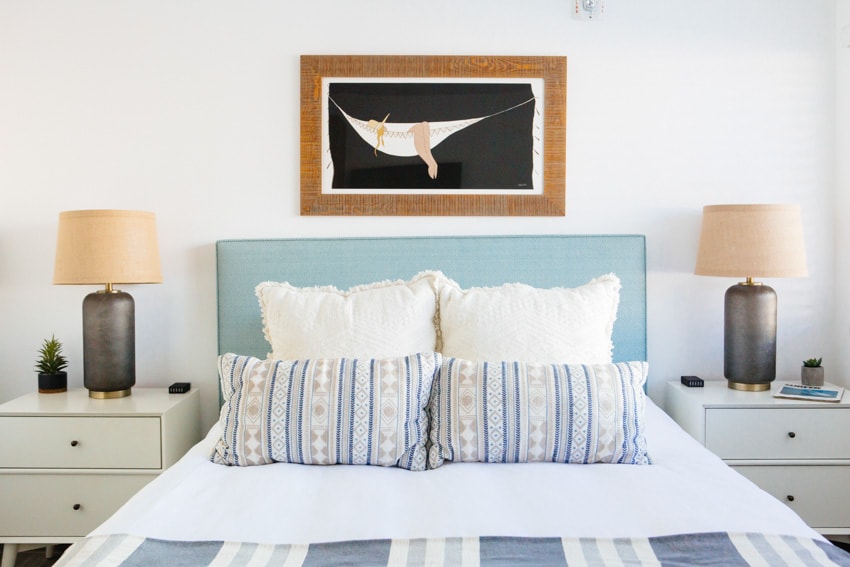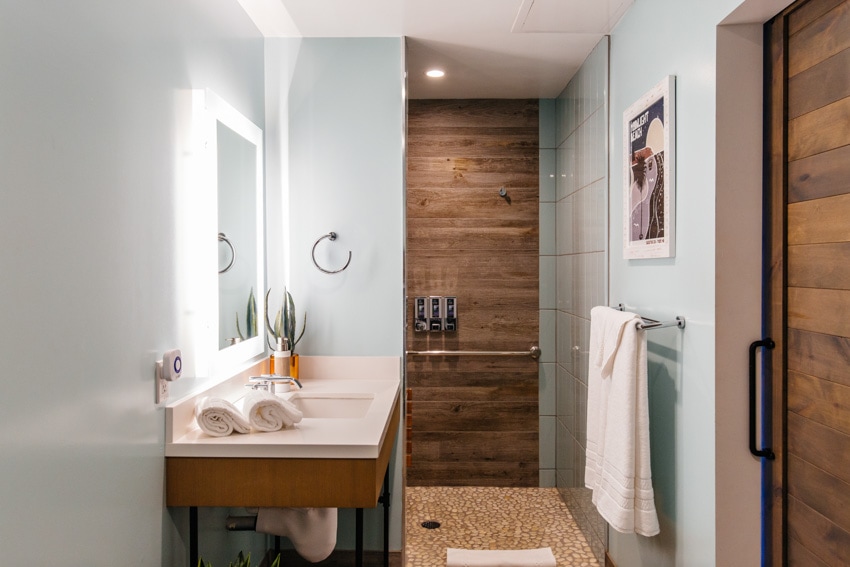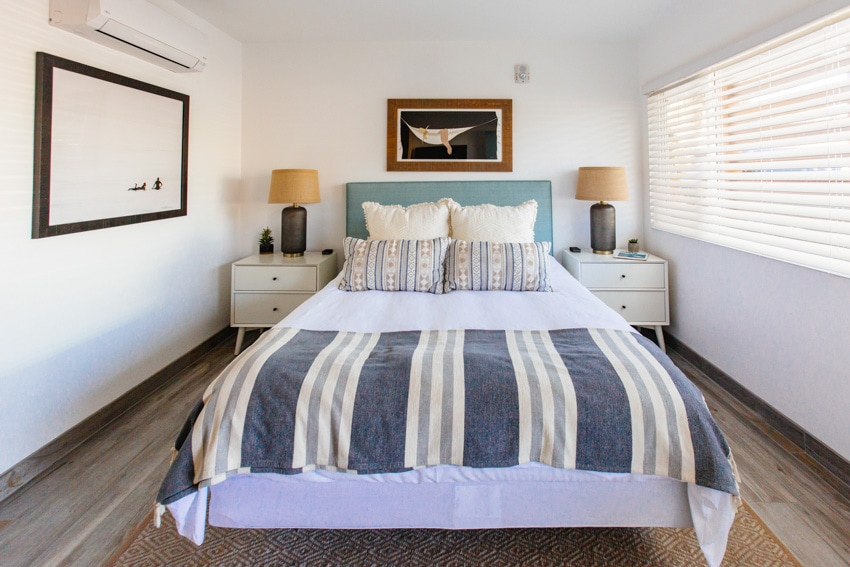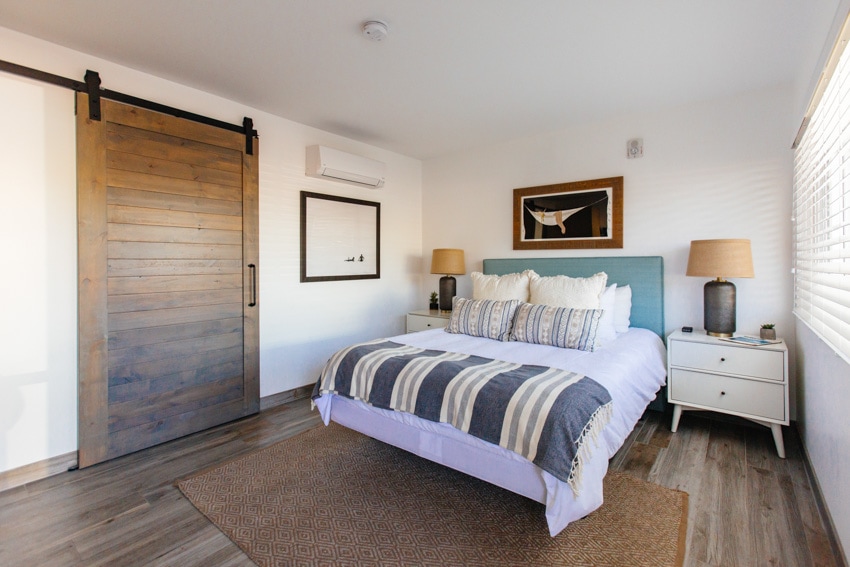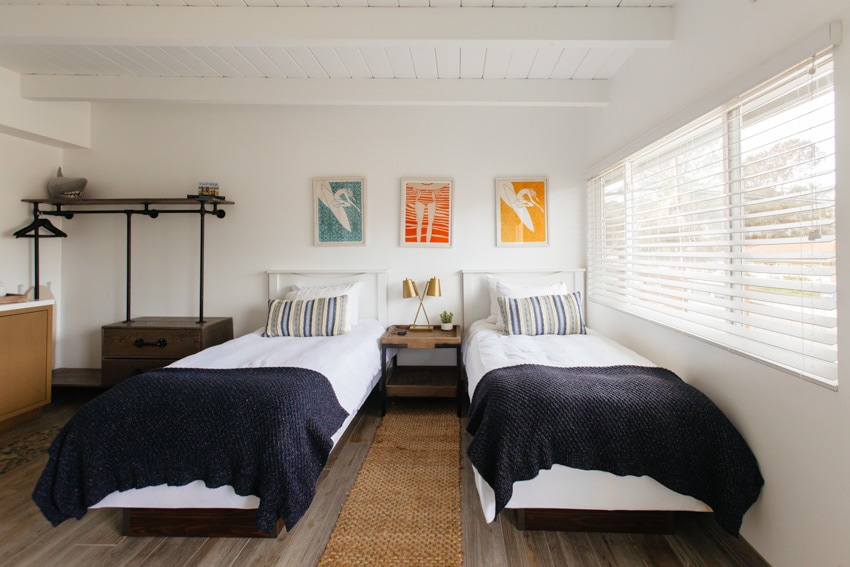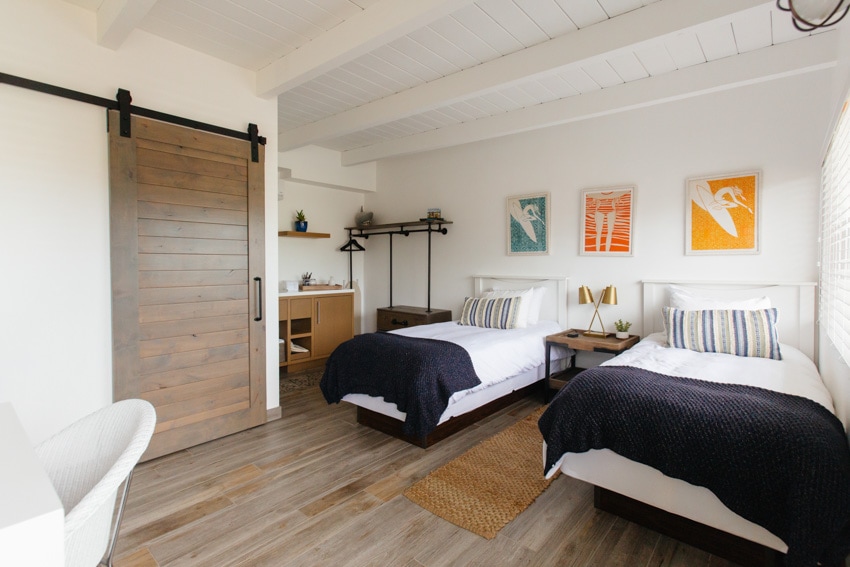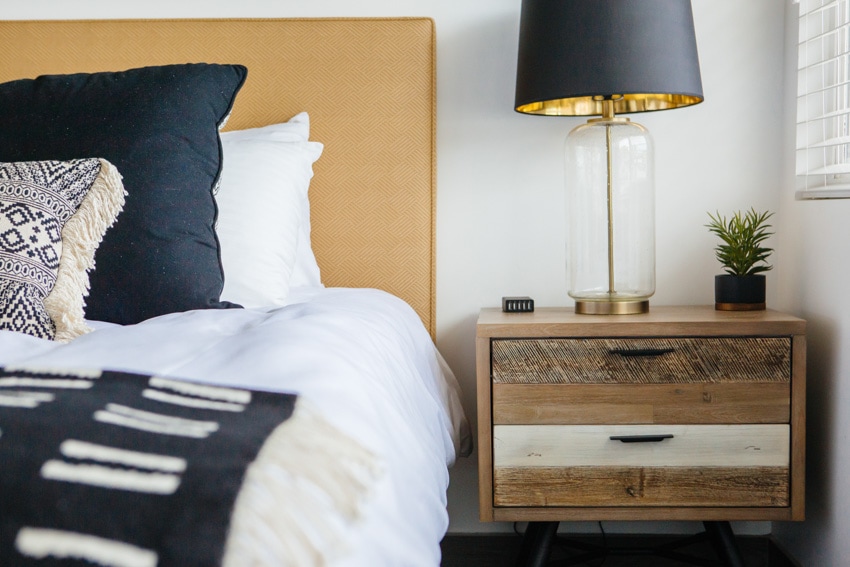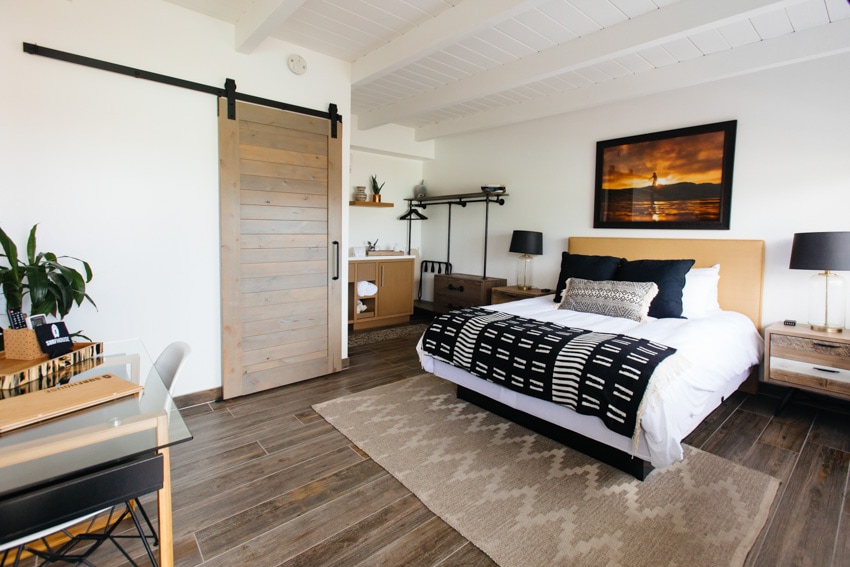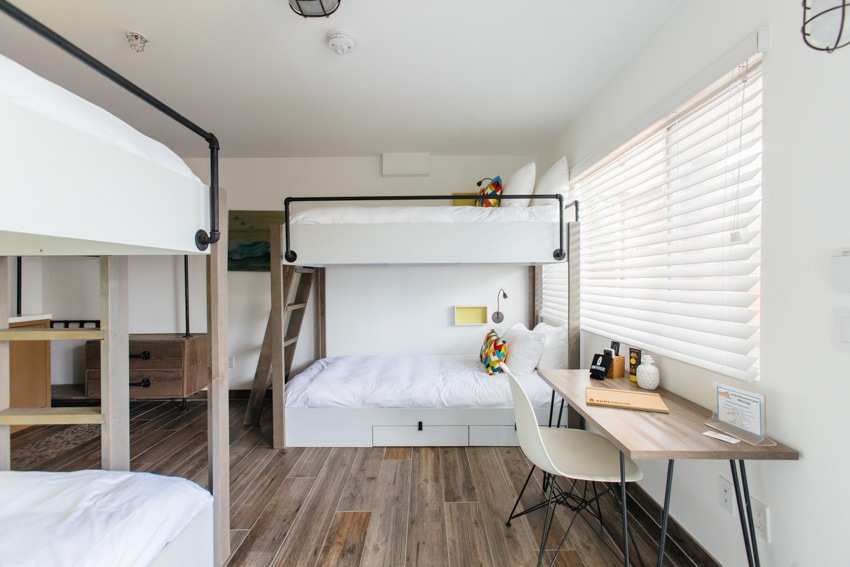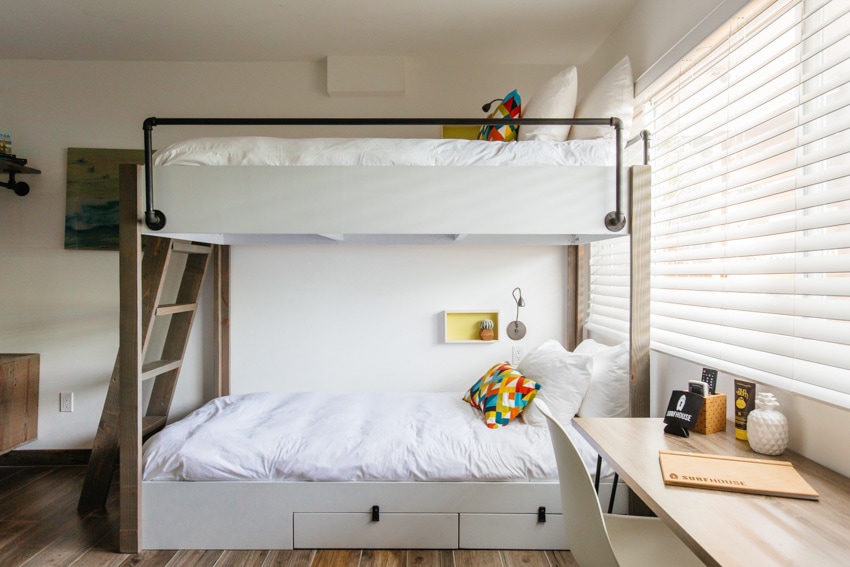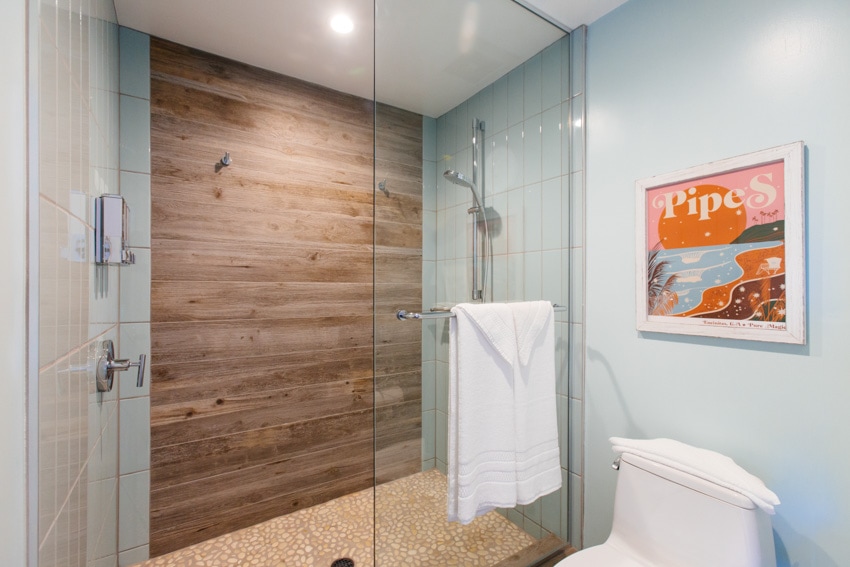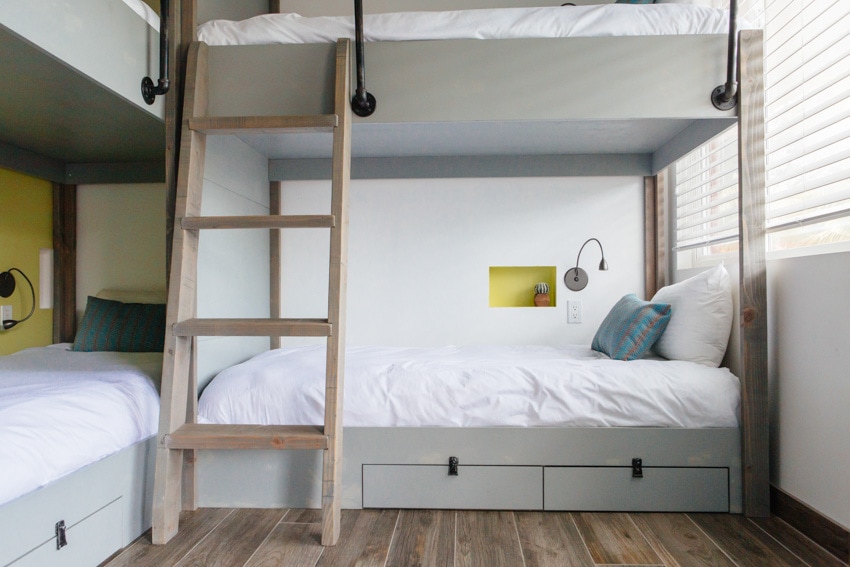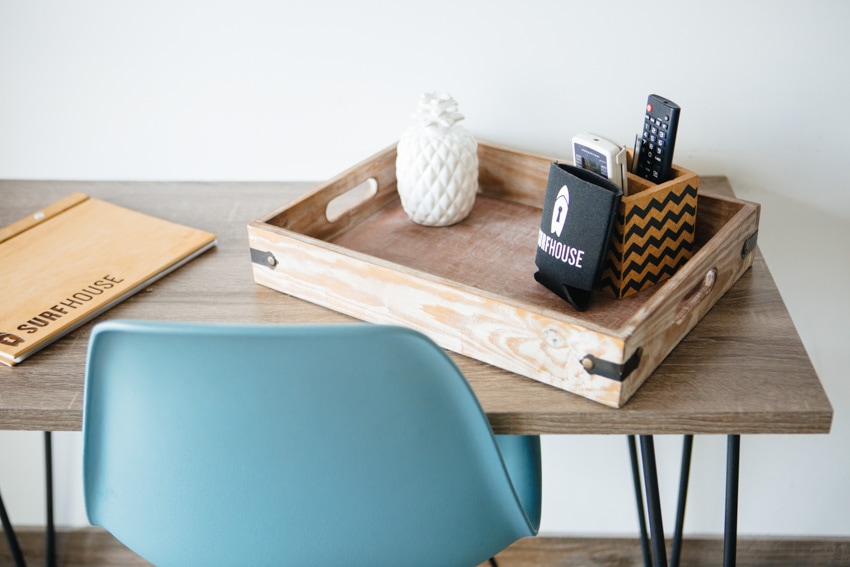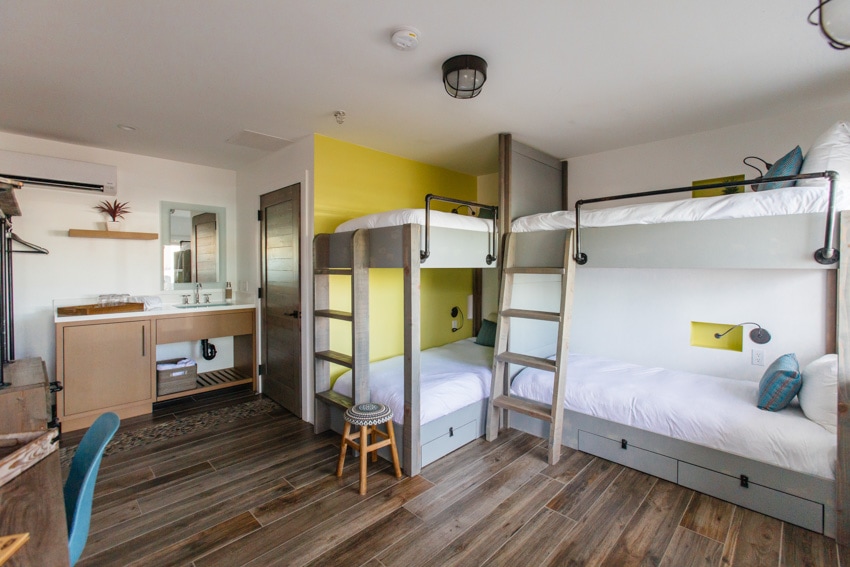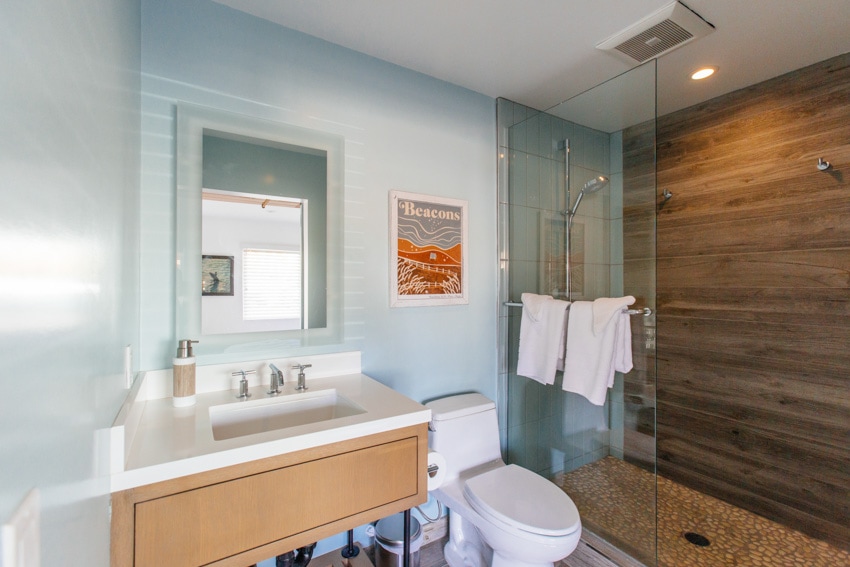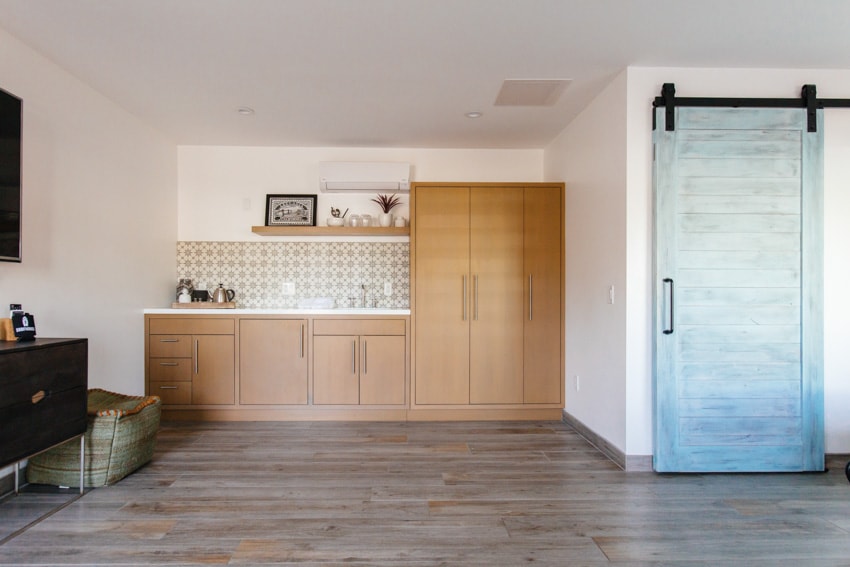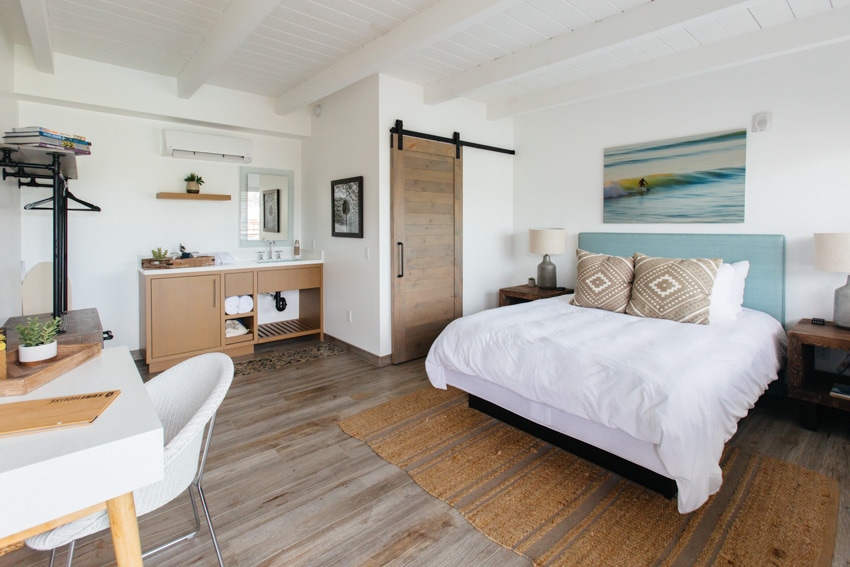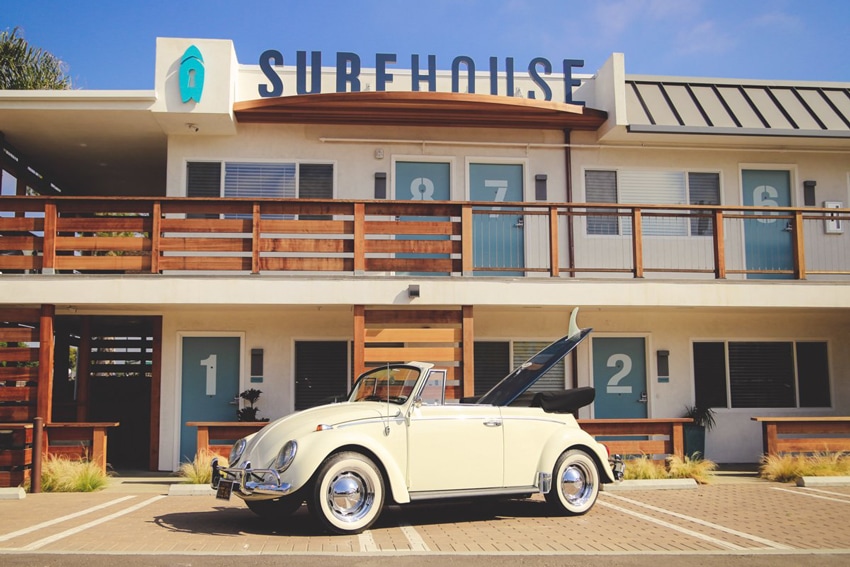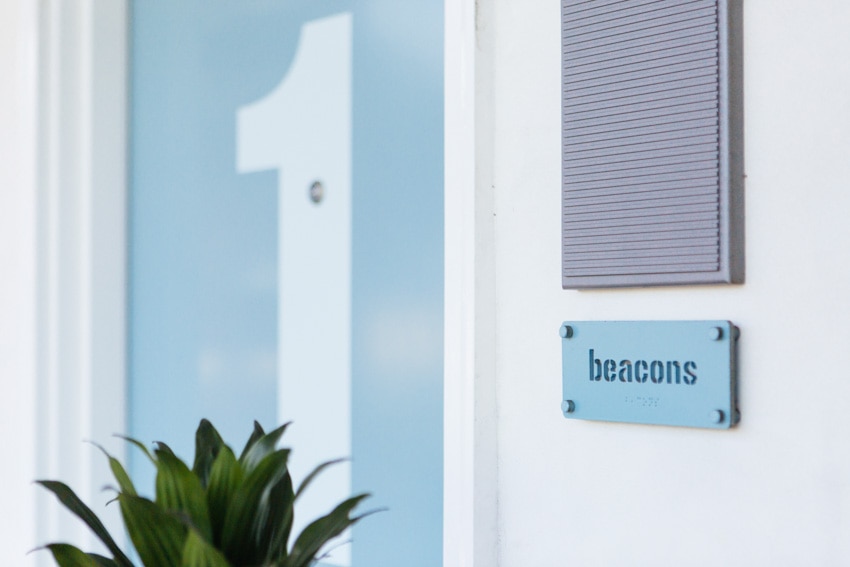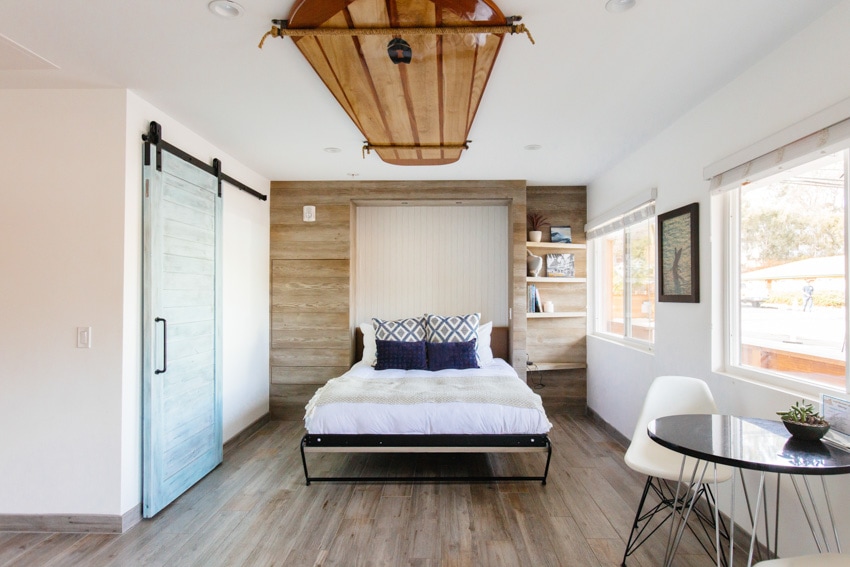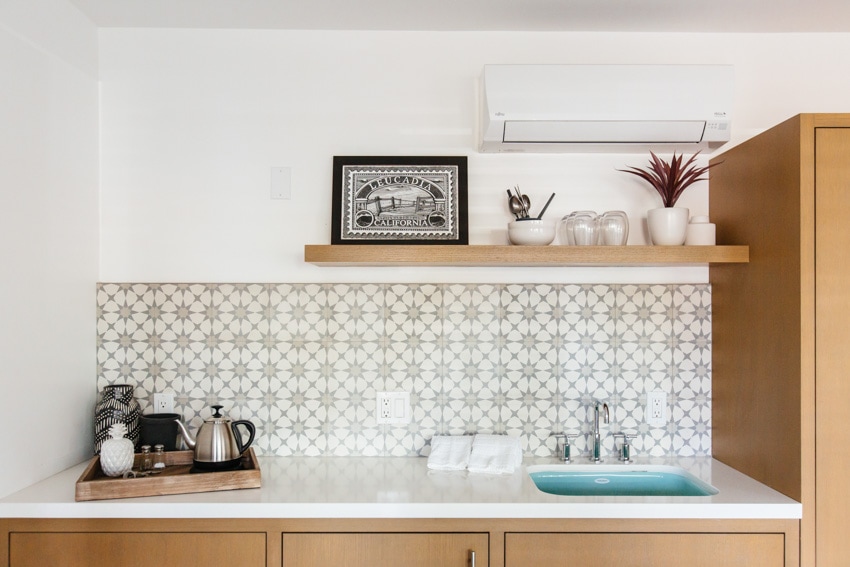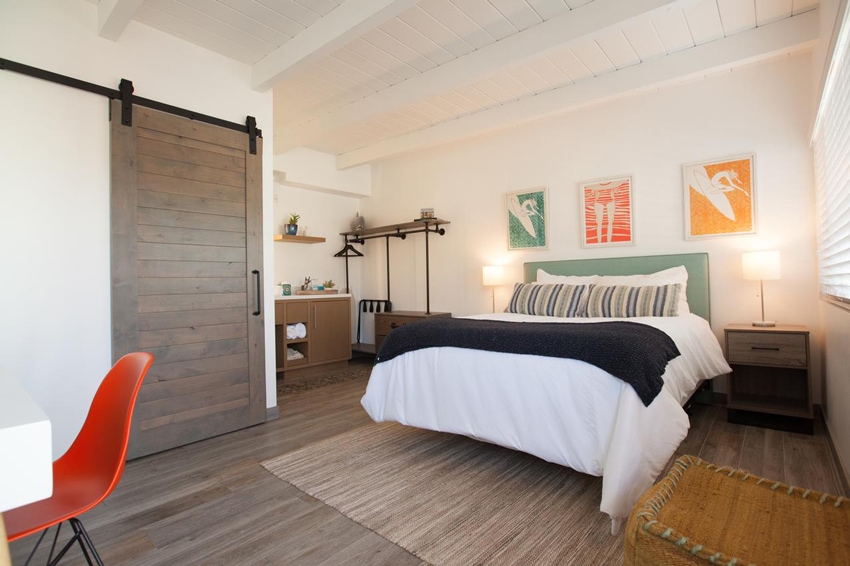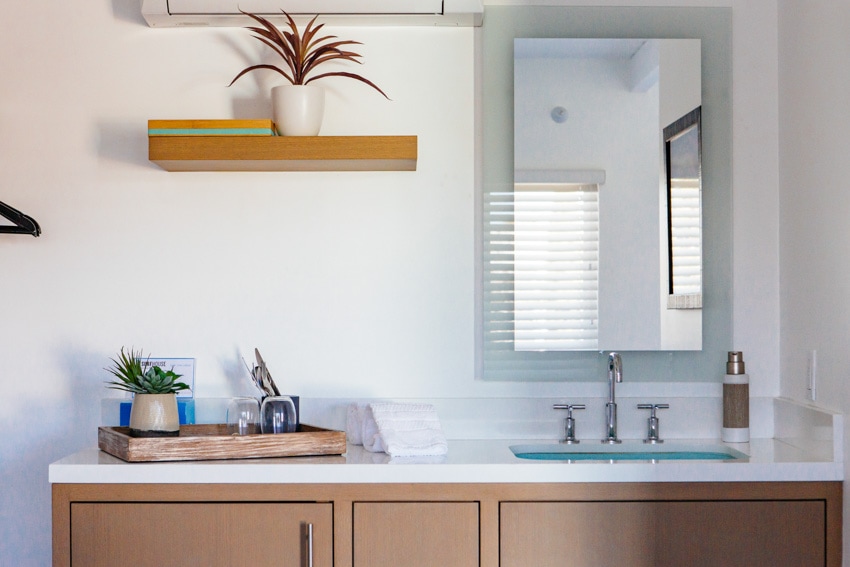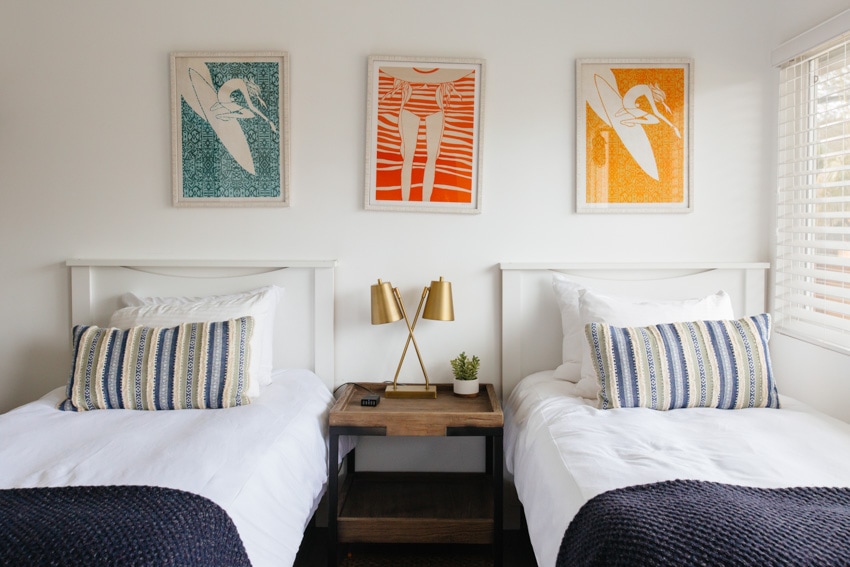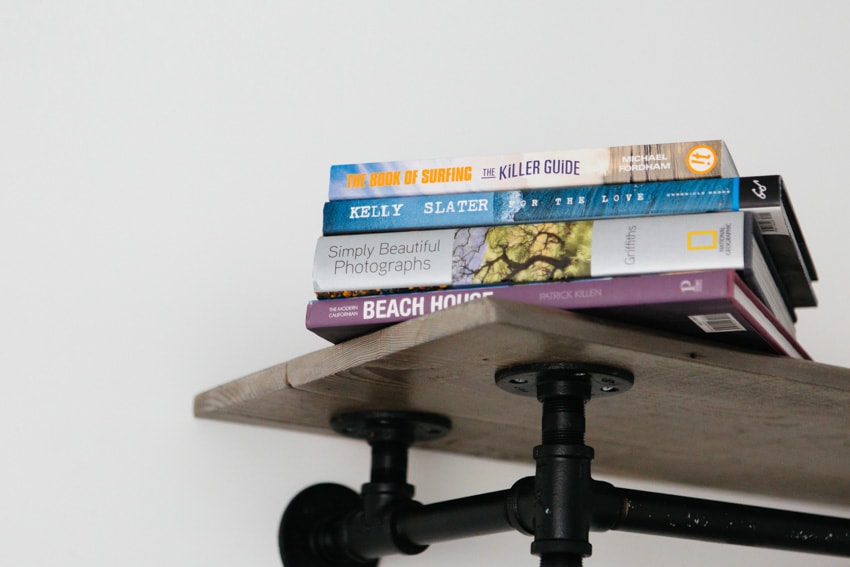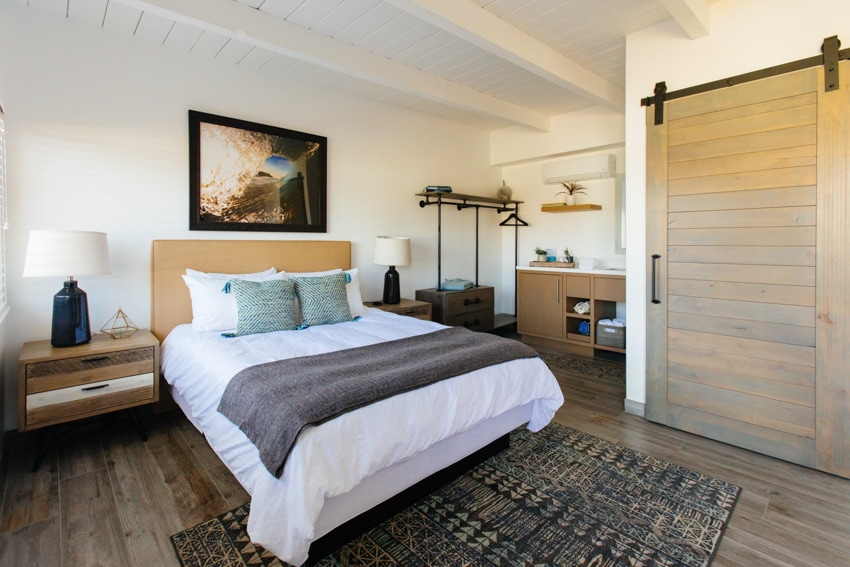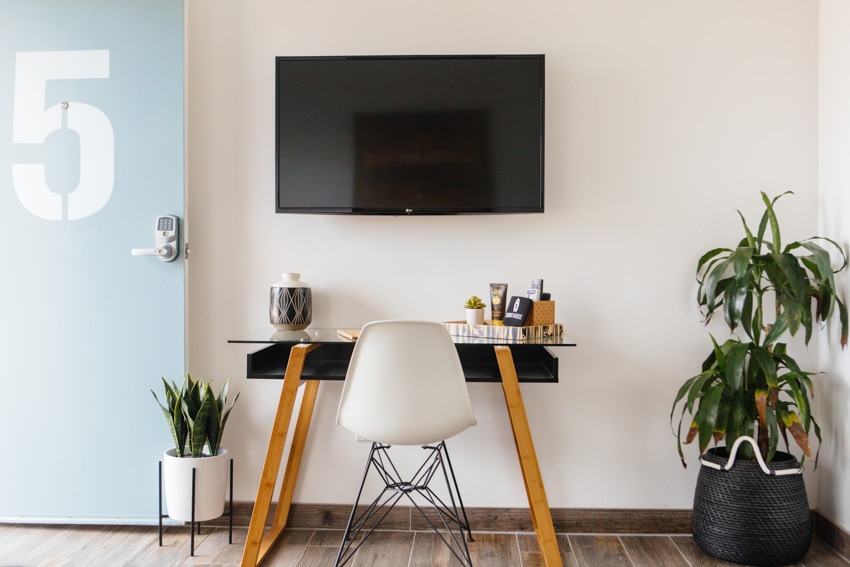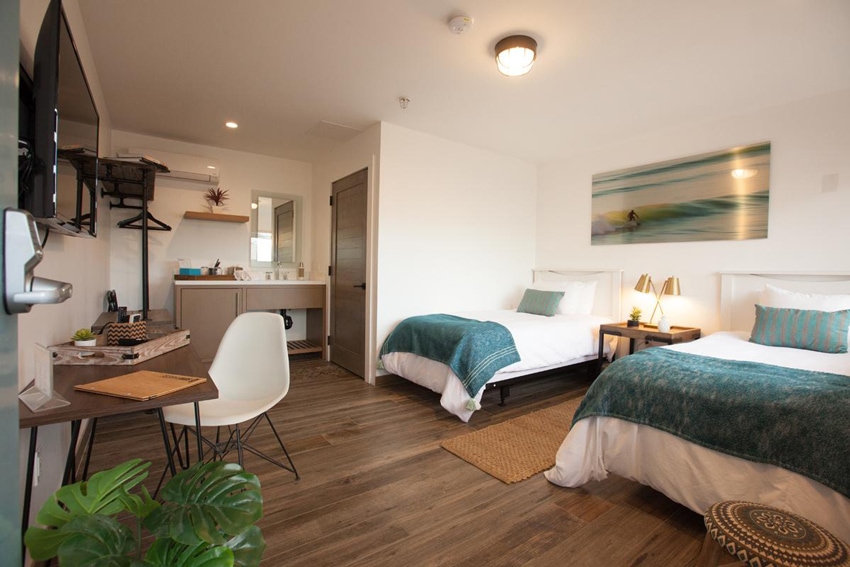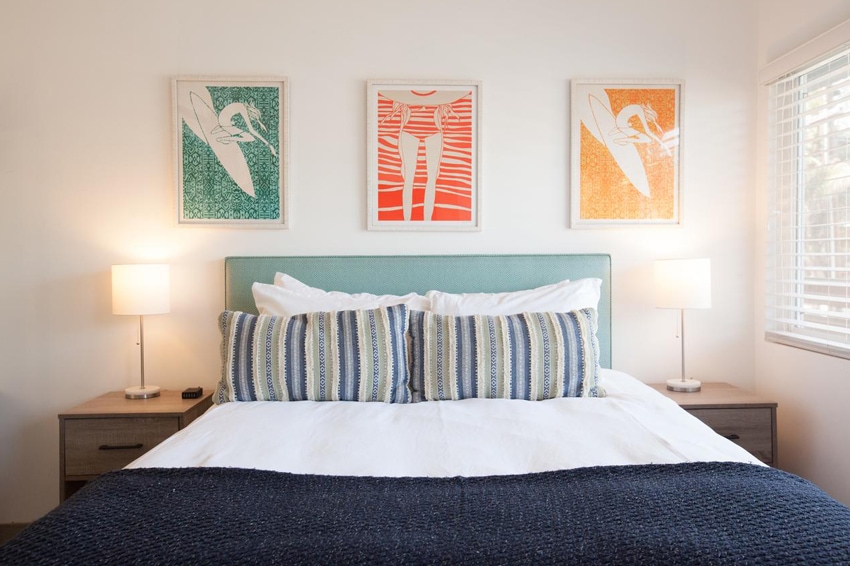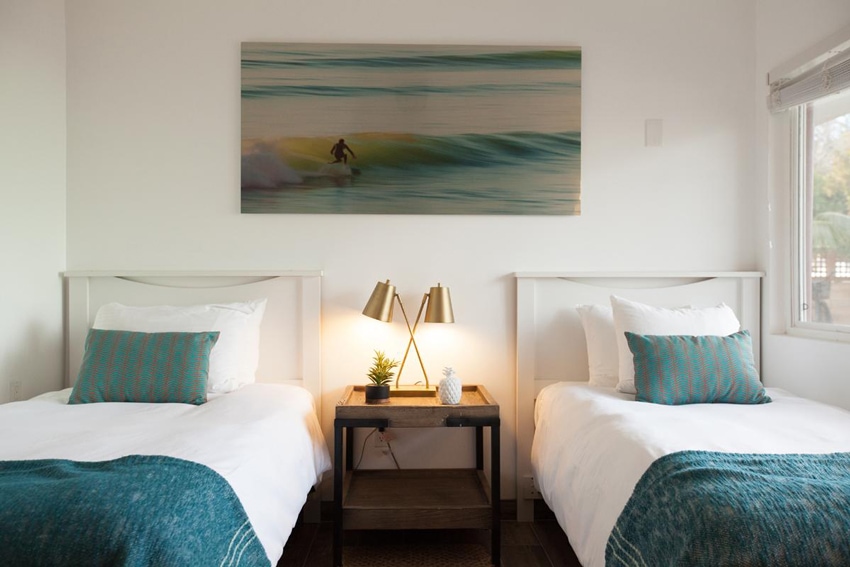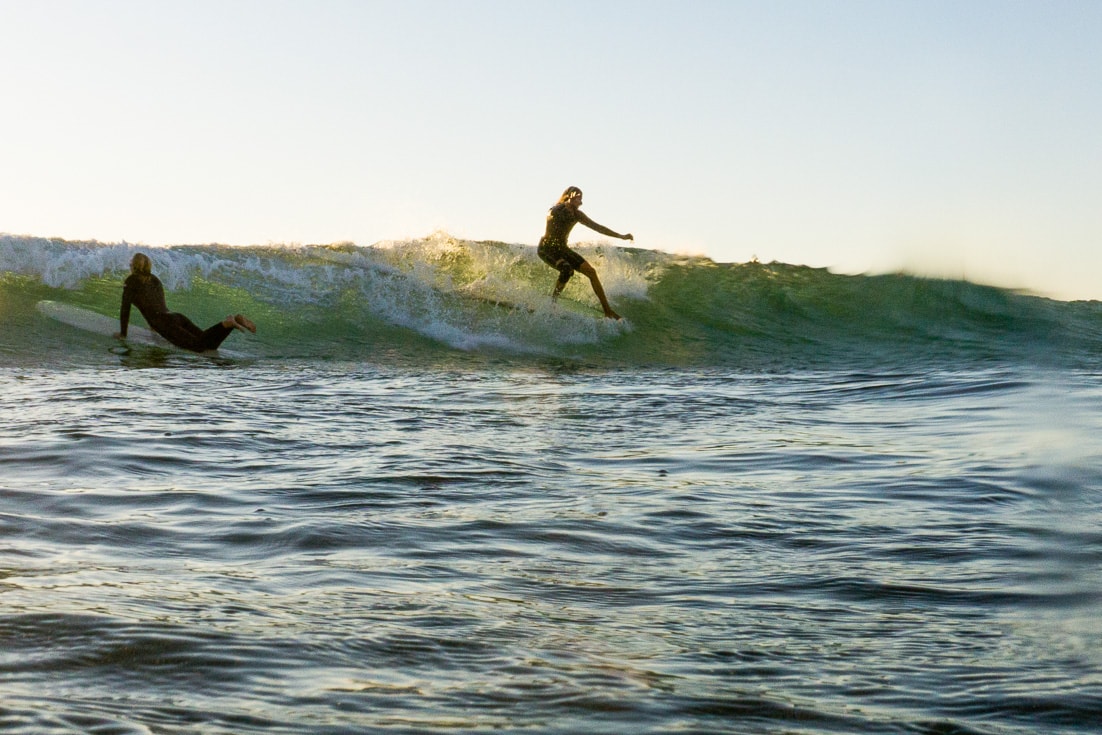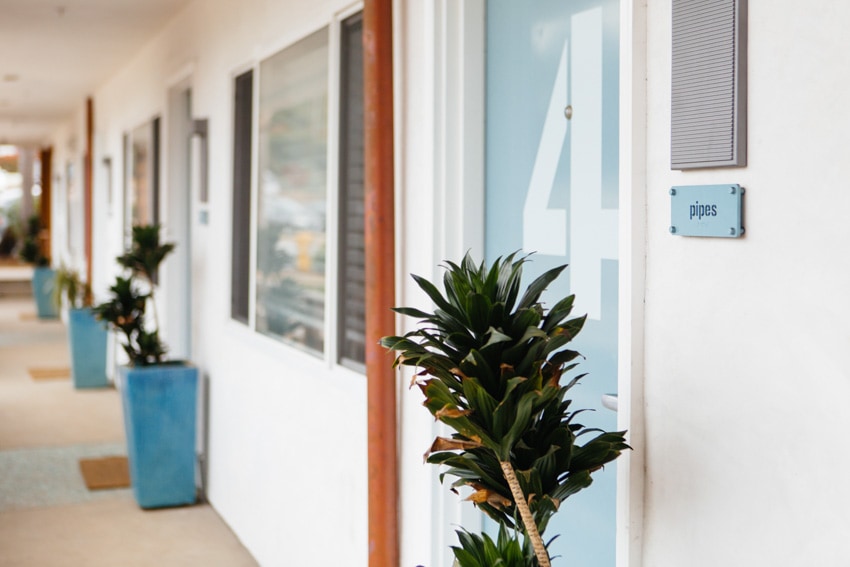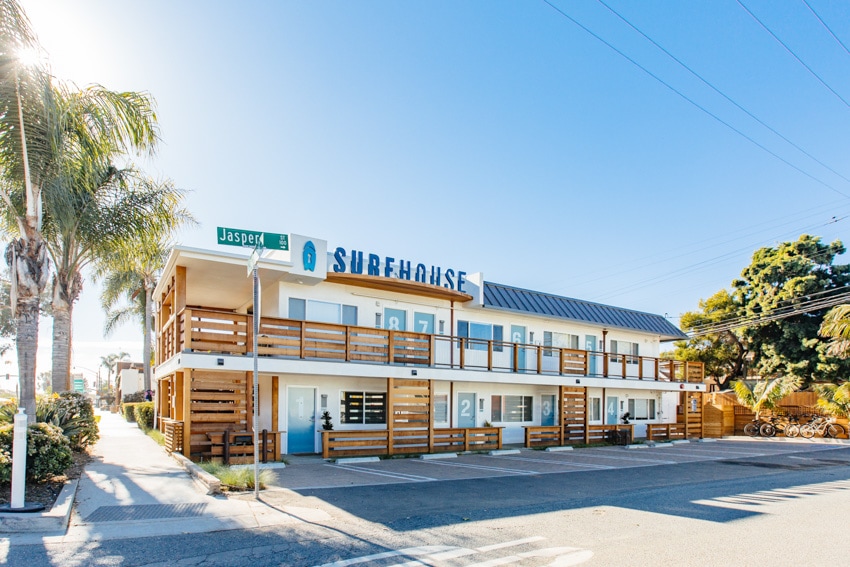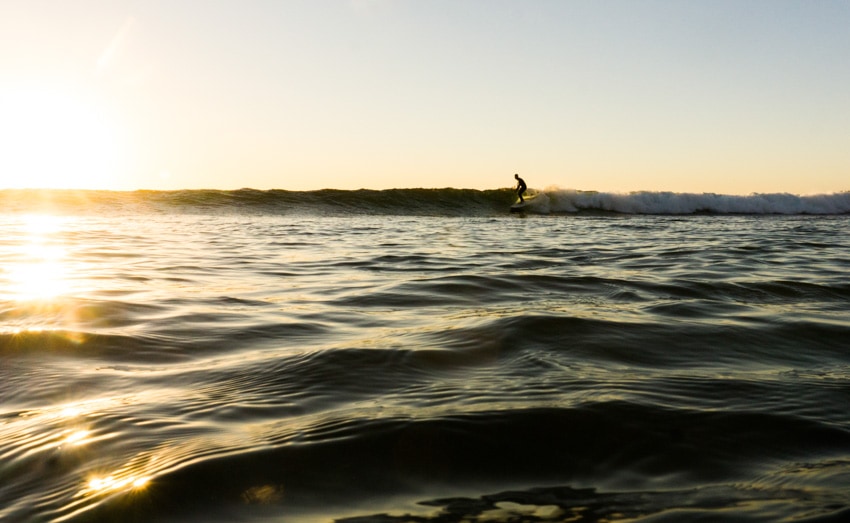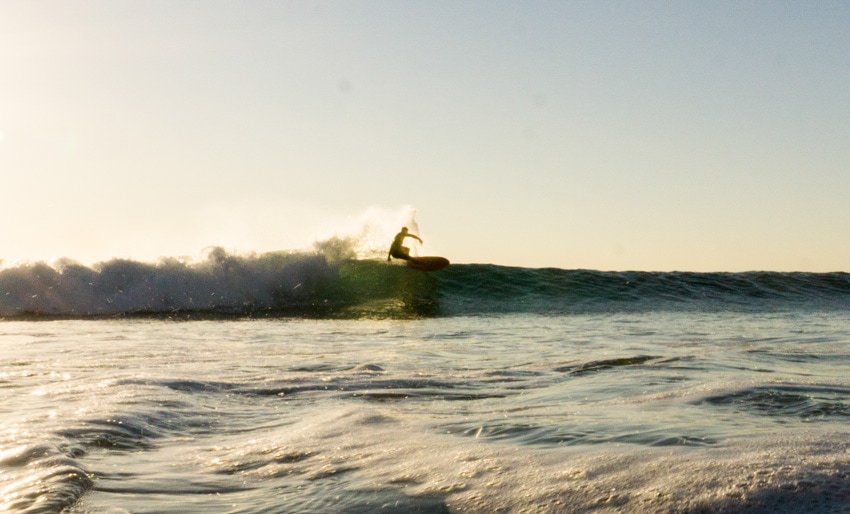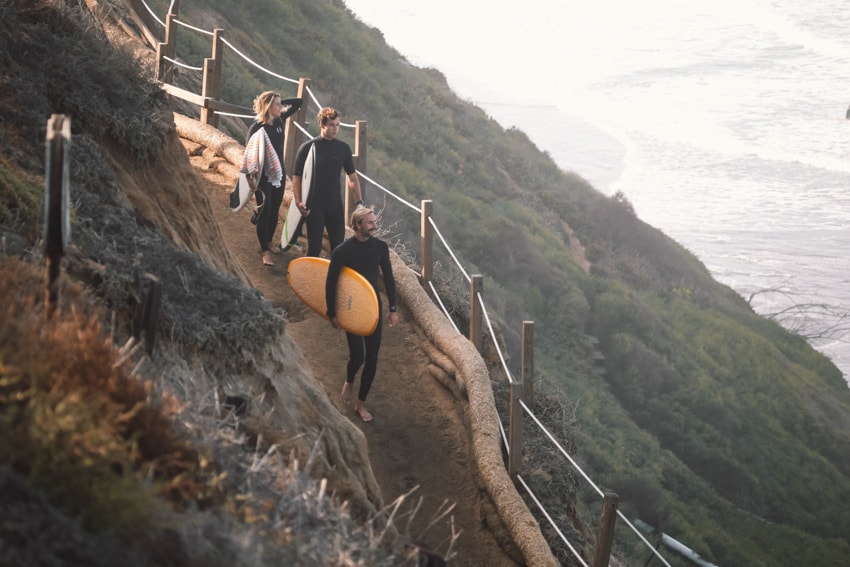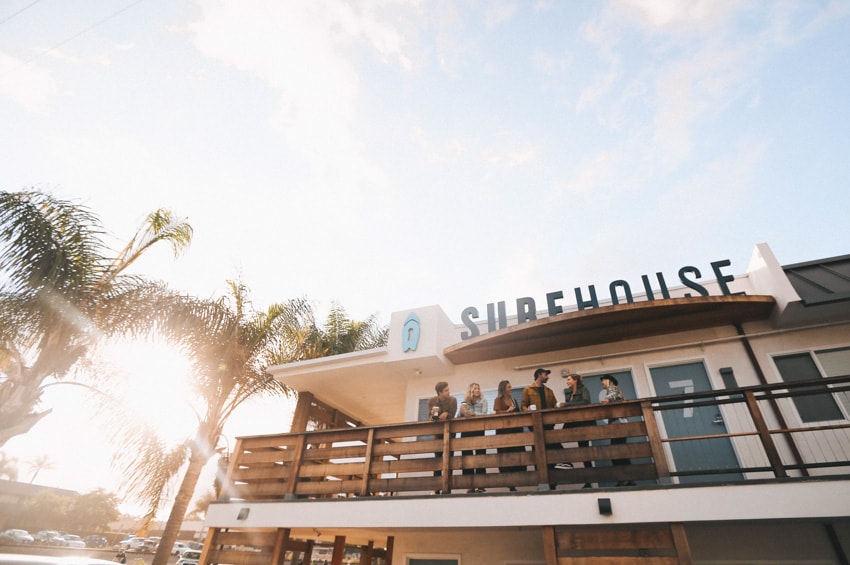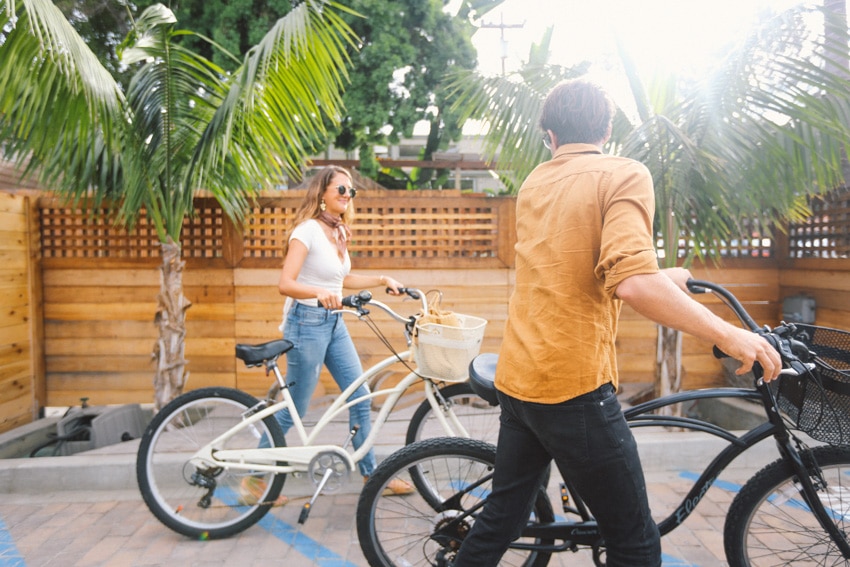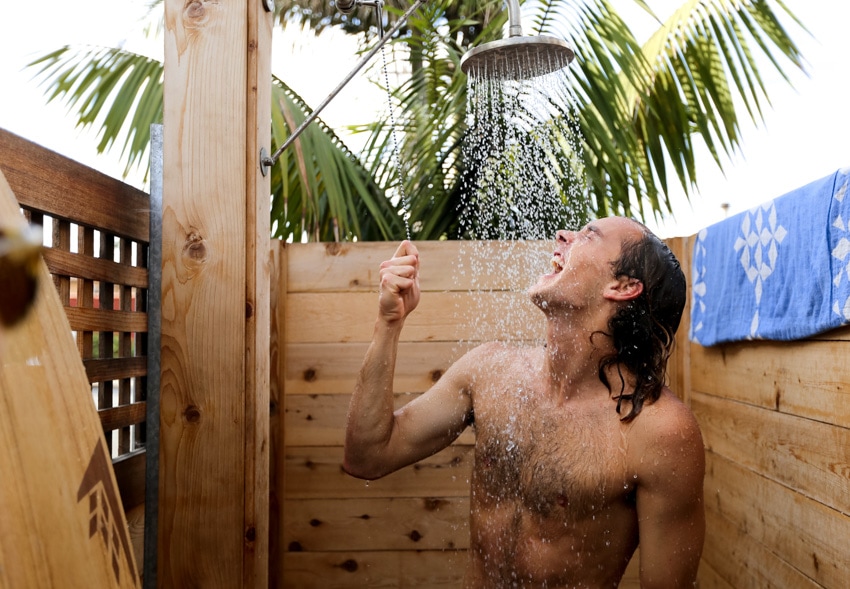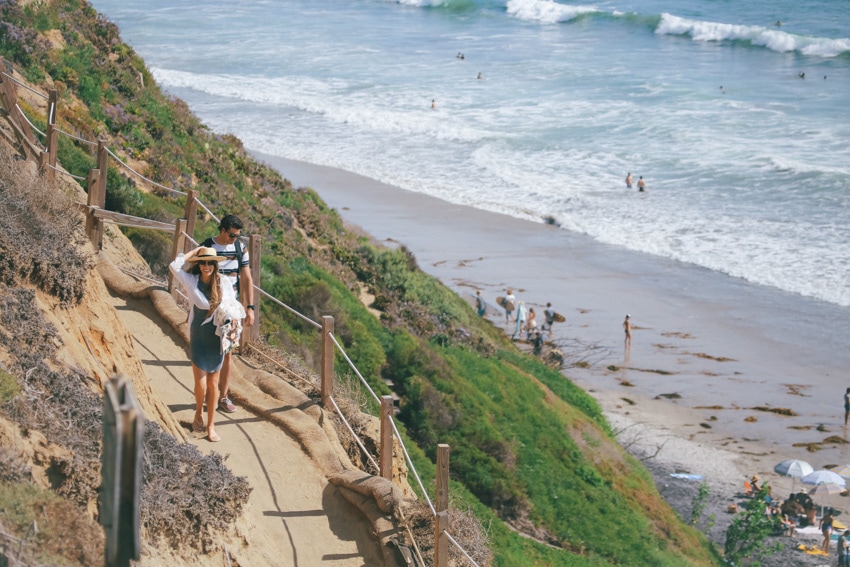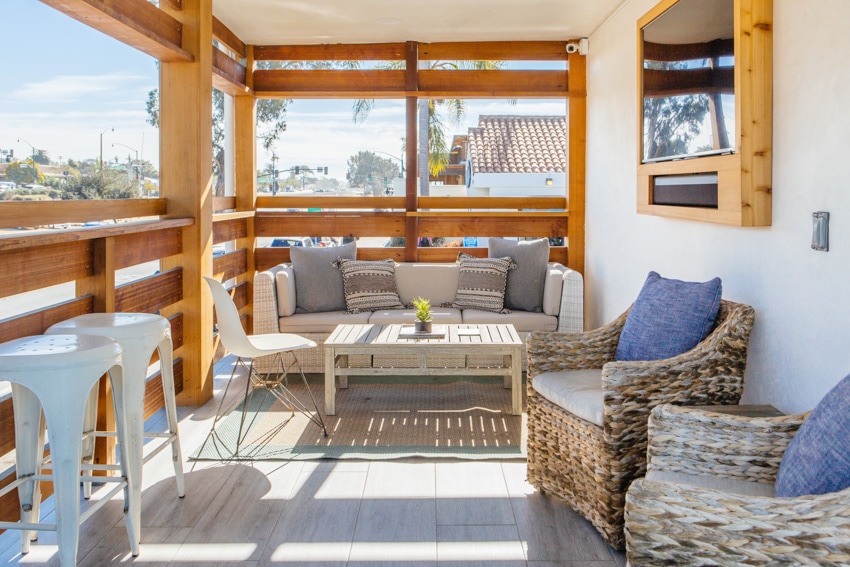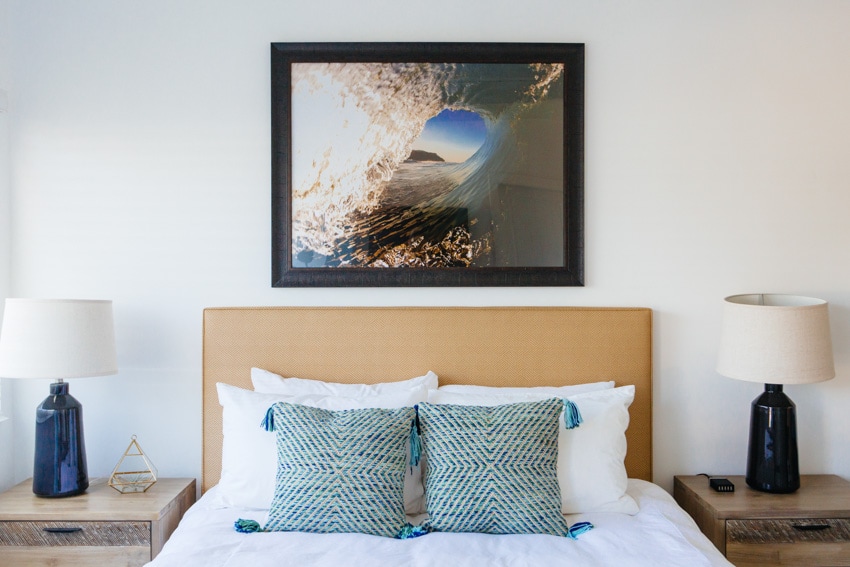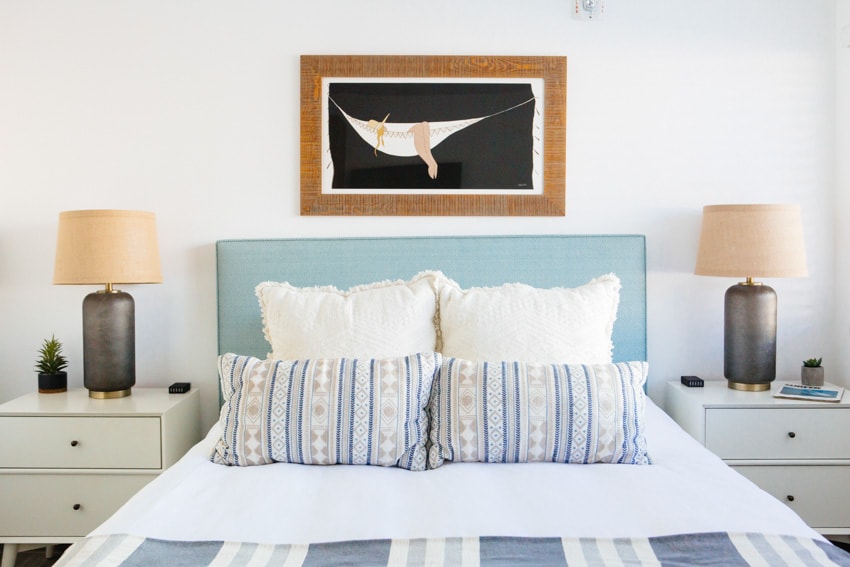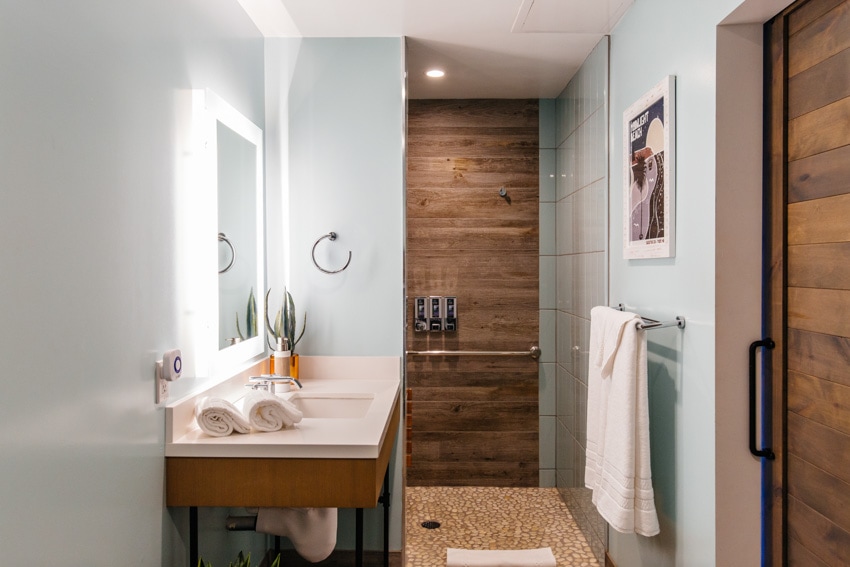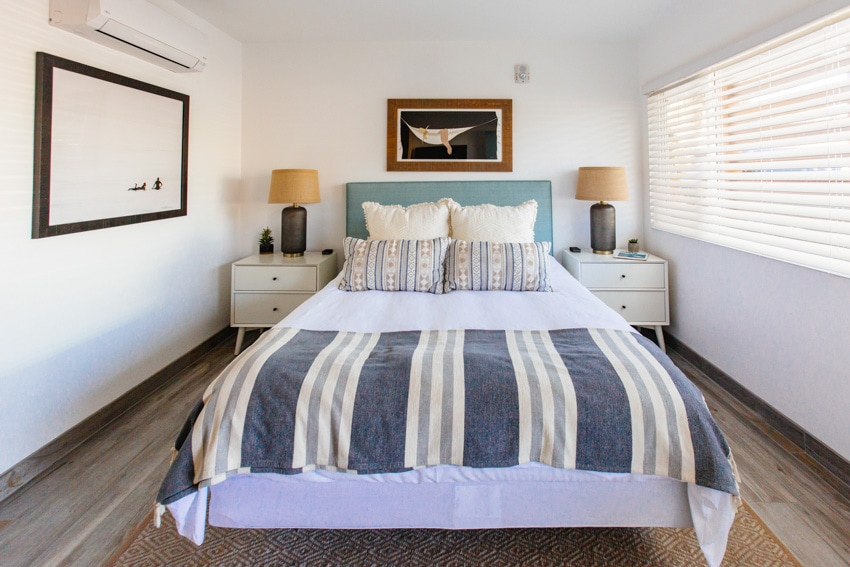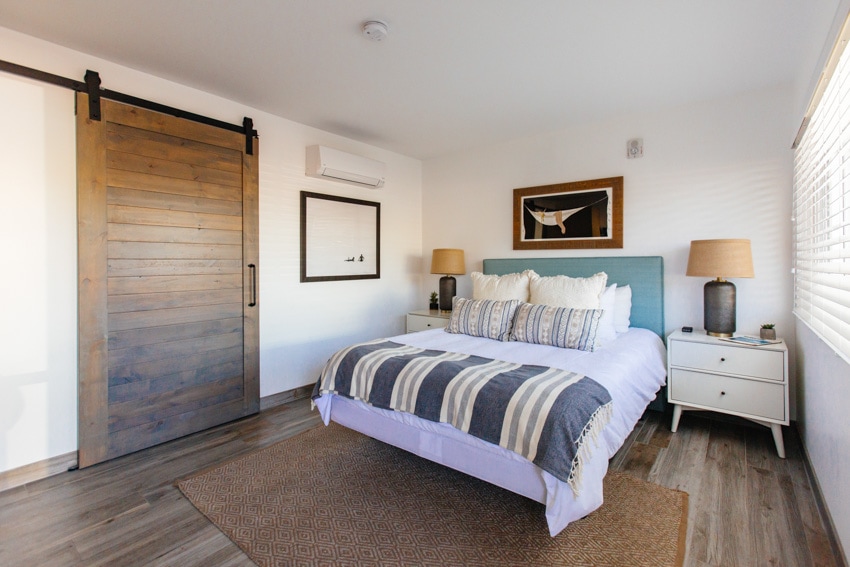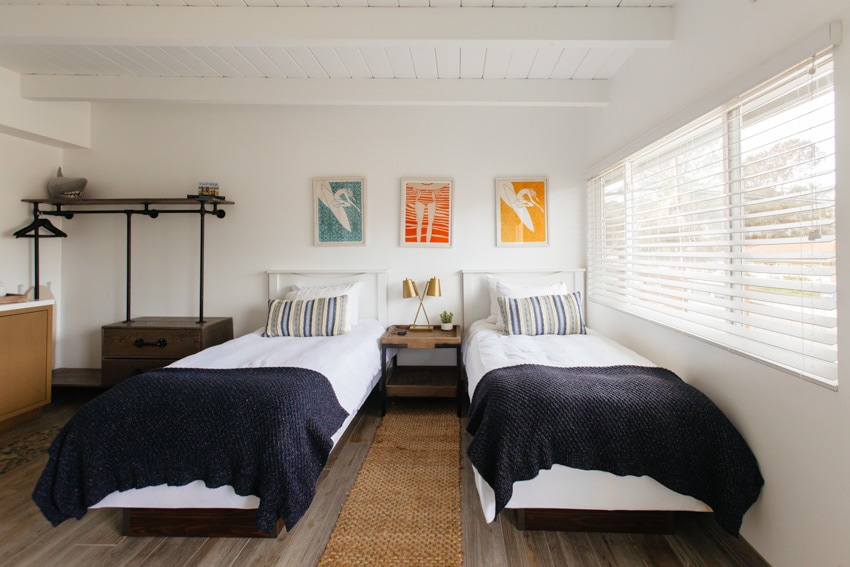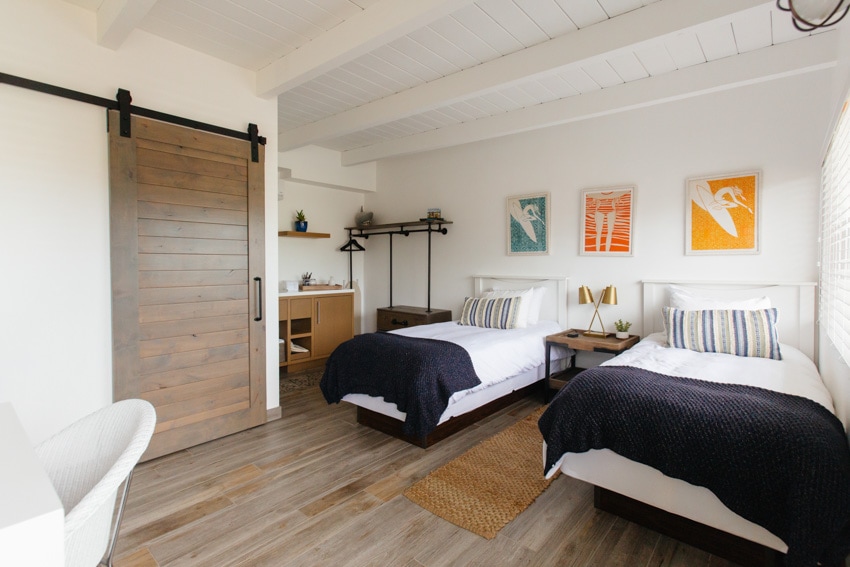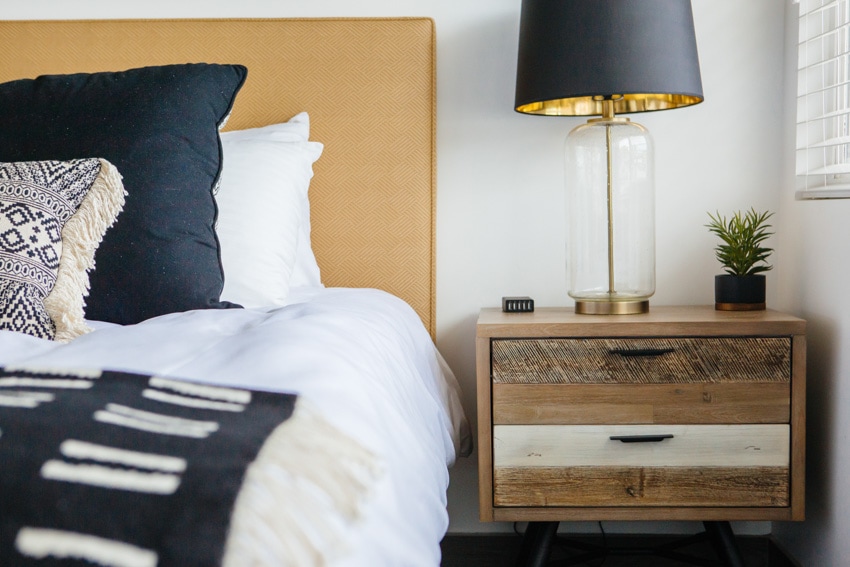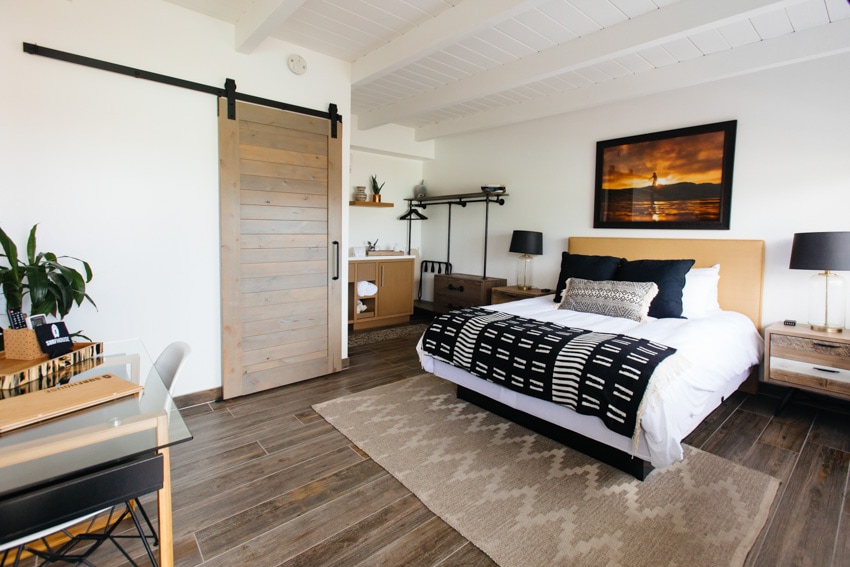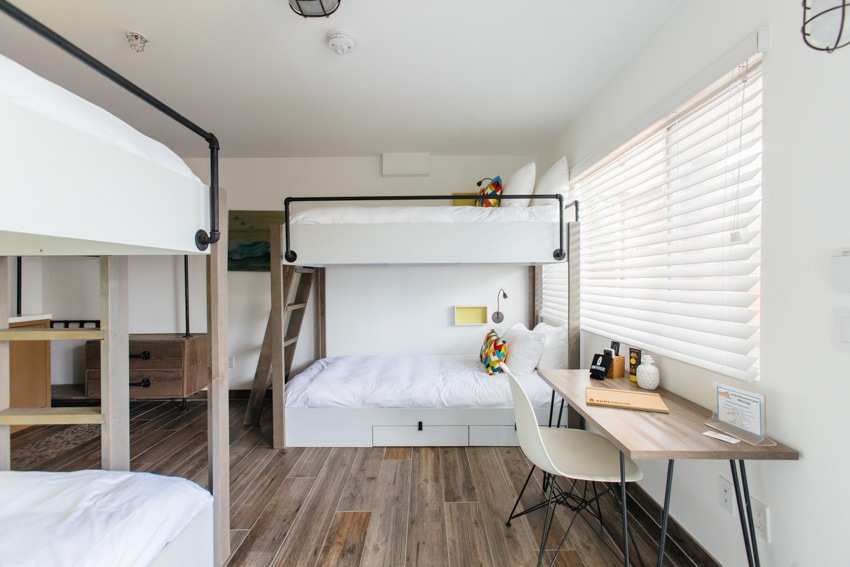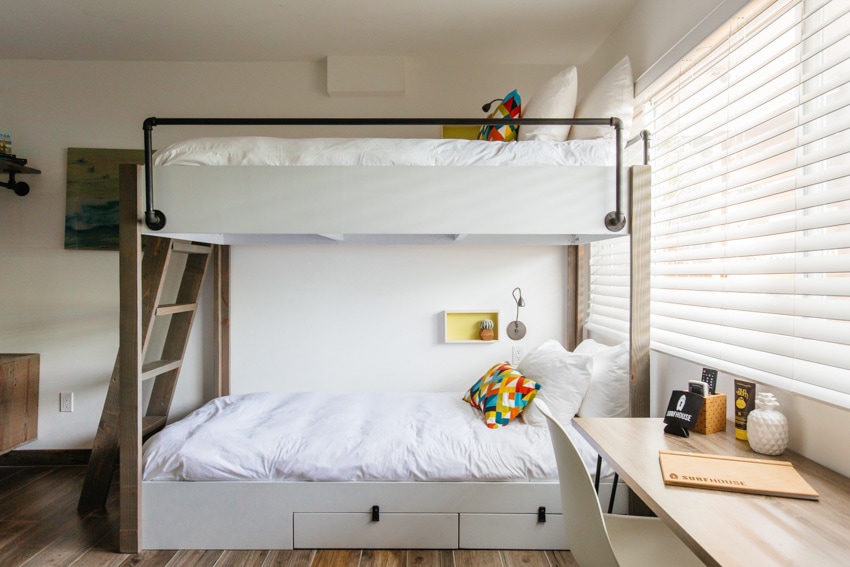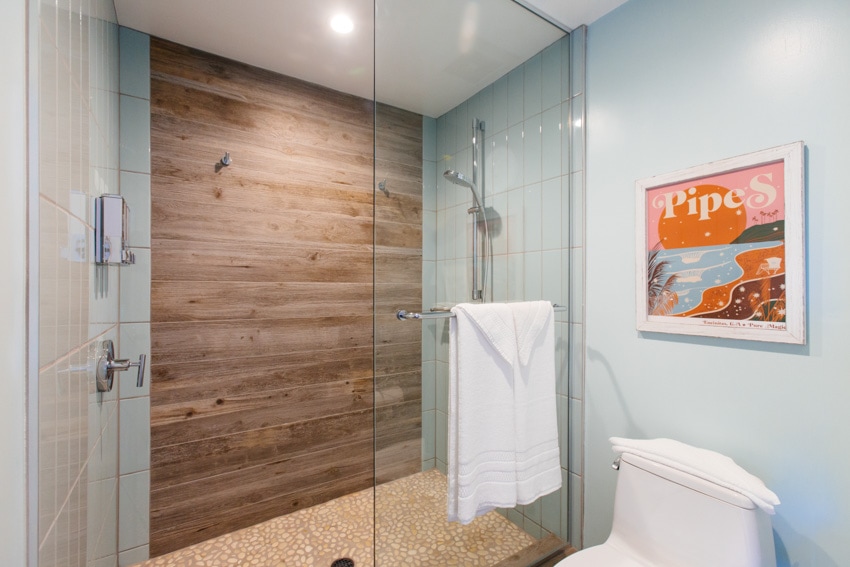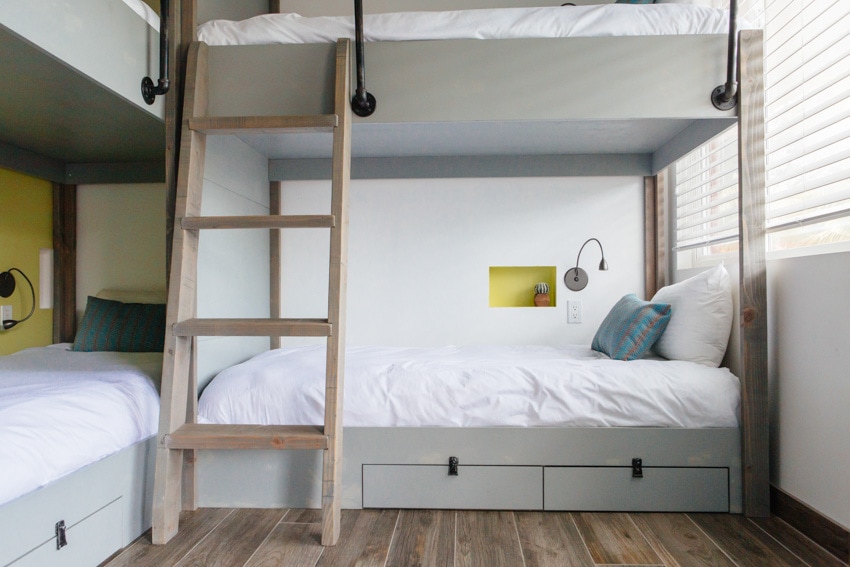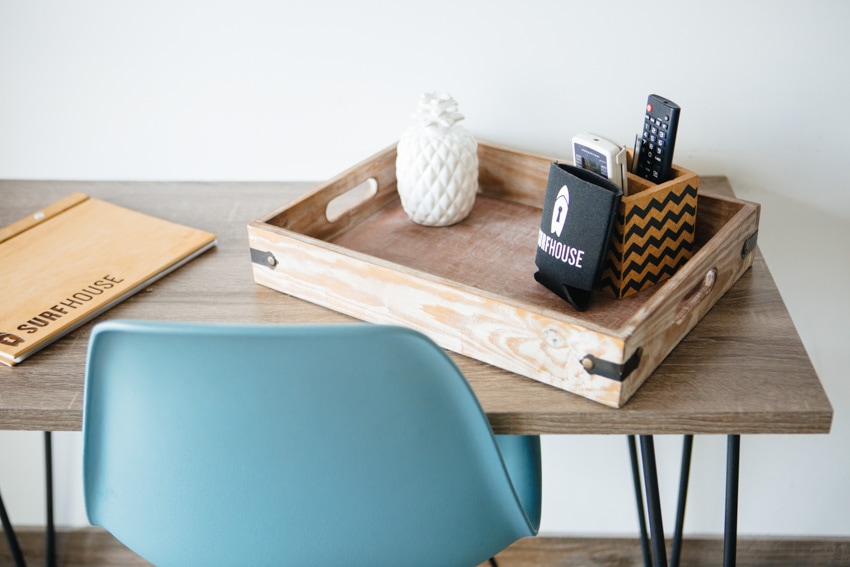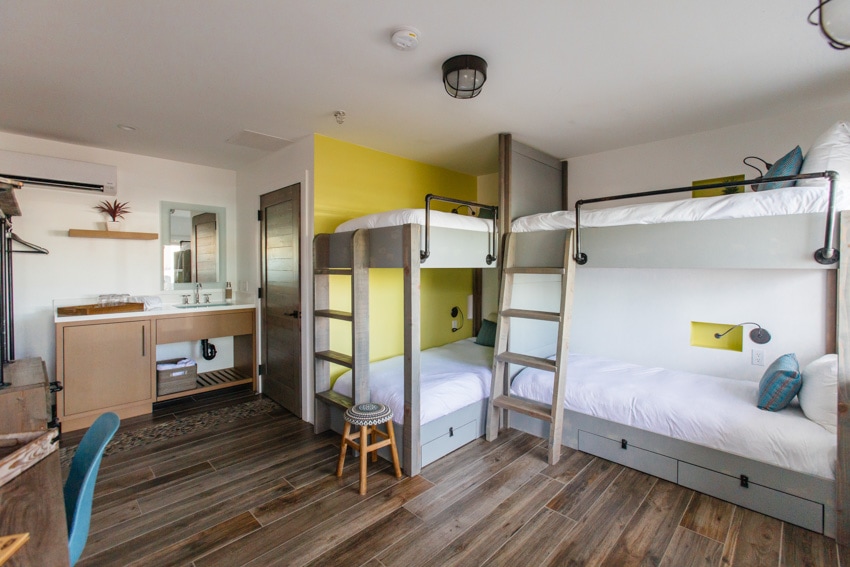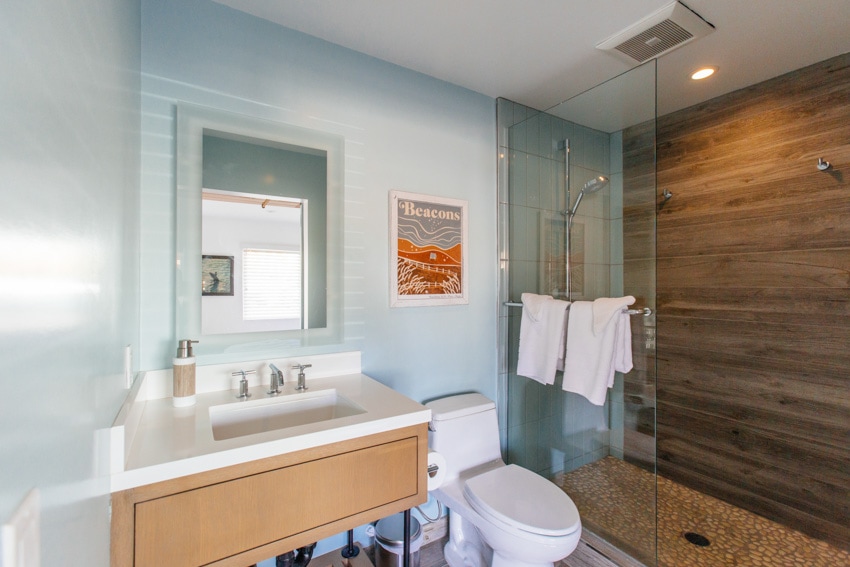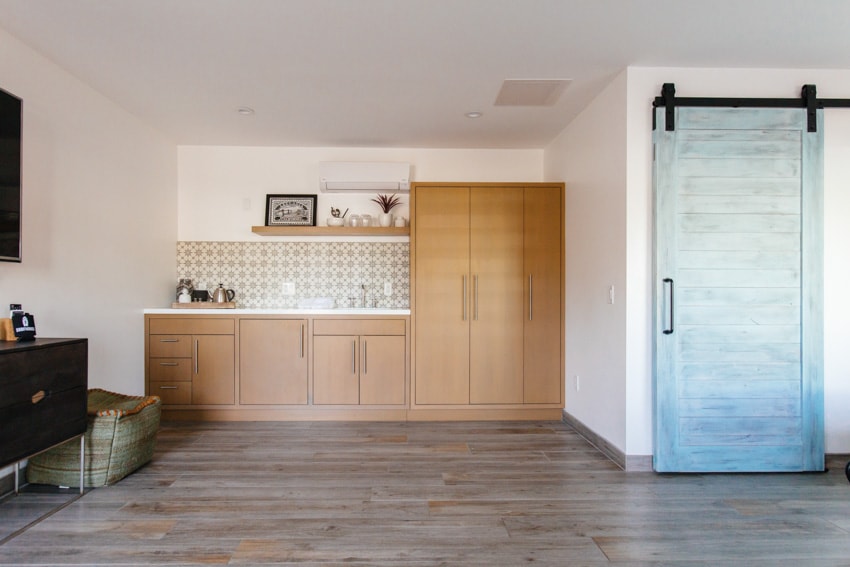 Surf-inspired boutique hotel in Encinitas within walking distance to consistent surf and local restaurants.
Located in North San Diego's laidback surf community of Leucadia, Surfhouse is a chic and cozy boutique hotel that reflects the charm and beach lifestyle of its hometown.
With a 3-minute walk to the closest surf break (Beacons), and plentiful neighboring coffee shops, restaurants, craft brew, and surf shops, you'd be hard pressed to find a better place to experience the quintessential California surf life.
Surfhouse has eight rooms named after nearby surf breaks and designed with unique furnishings and artwork by local artists like Andy Davis, Daniella Manini, and Billy Watts. Rooms exude modern beach house vibes – neutral color palettes with pops of blues and greens, rustic wood accents, and surf-inspired art.
The hotel has a small outdoor lounge area, and stays include complimentary beach cruisers, a hot outdoor shower, keyless entry, and access to local discounts.
The Lowdown
VIBE: SoCal beach house
LOCALE: Classic California surf town
ROOMS: 8 unique rooms / 6 queens, 1 double twin, 1 twin bunk bed set up
FAMILY FRIENDLY: Yes
CLOSEST AIRPORT: San Diego International Airport (SAN)
PRICING: $165 – $365 per night

Lush Palm Perk
Use promo code 'LUSHPALM' when booking to get a complimentary surfboard rental for a day.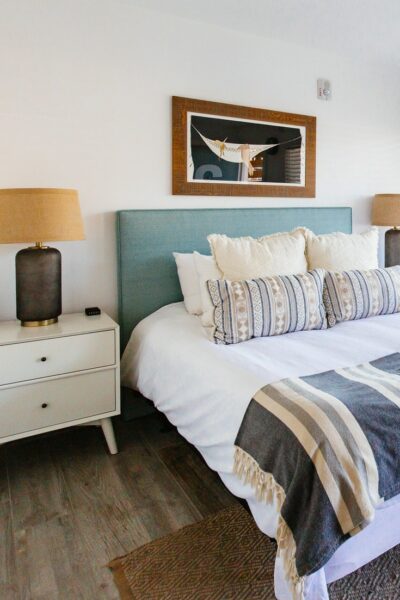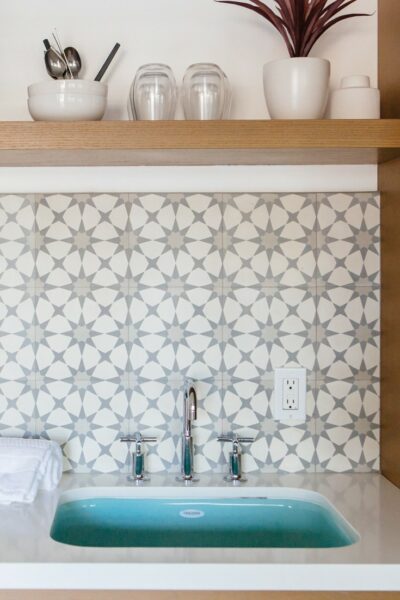 Features
Inside
Rooms are cozy and modern, with plenty of natural light and personal touches. All rooms come with a mini fridge, A/C, 43″ smart TV with AppleTV, Netflix, Pandora, Spotify, and fast wireless internet. There are four upstairs rooms and four downstairs rooms with different setups.
Outside
The hotel is located right off historic Highway 101 and a few minutes walk to the closest beach/surf break Beacons. There's a small outdoor lounge area, free parking is available right in front of the hotel, and their hot outdoor shower is the perfect spot for a post-surf rinse.
Eat & Drink
There isn't a restaurant on-site, but with multiple dining options within a block or two, your only dilemma will be deciding where to go. Grab a morning cup at neighboring Coffee Coffee, craft beer at Saint Archer Brewing or The Regal Seagull, giant burritos at Kotija Jr. Taco Shop, and tapas and wine at Solterra.
The Surf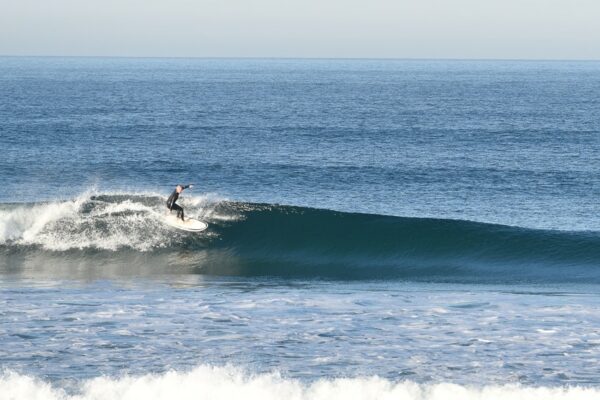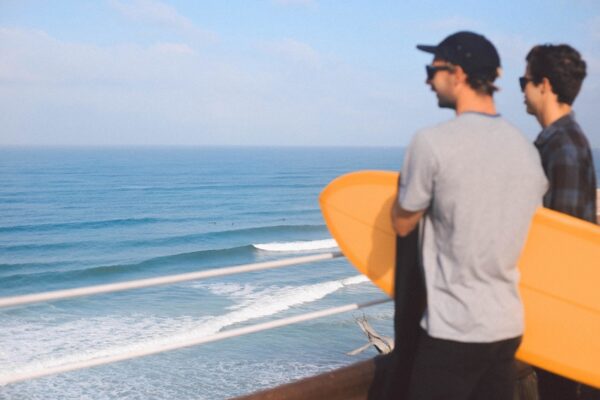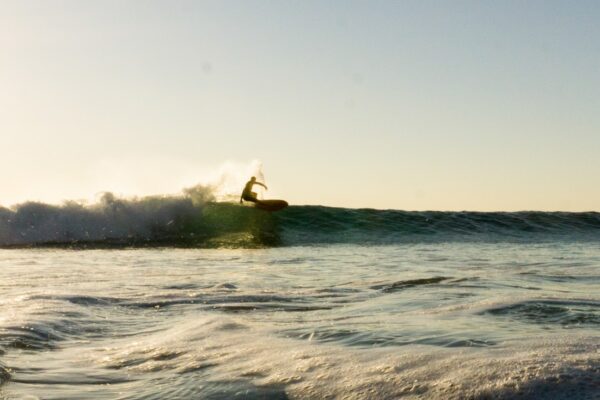 North County San Diego offers a variety of good surf breaks and you can typically find waves any time of year. In most cases, onshore winds are the enemy so your best bets are the mornings or evenings. In the summer, the water is a bit warmer, southwest swells are quite frequent and run in the knee to a few feet overhead range. In the winter, water temps get colder, and northwest swells are dominant with a bit more size and energy. Seasonal transitions bring peaky combo swells and when the winds are light or offshore you can score some really fun sessions.
WATER TEMP: 50 – 73 °F (10 – 22 °C)
PEAK SURF SEASON: Sept – Nov
SHOULDER SURF SEASON: Dec – Aug
SURF EXPERIENCE: Beginner to advanced
Rooms
Cardiff Reef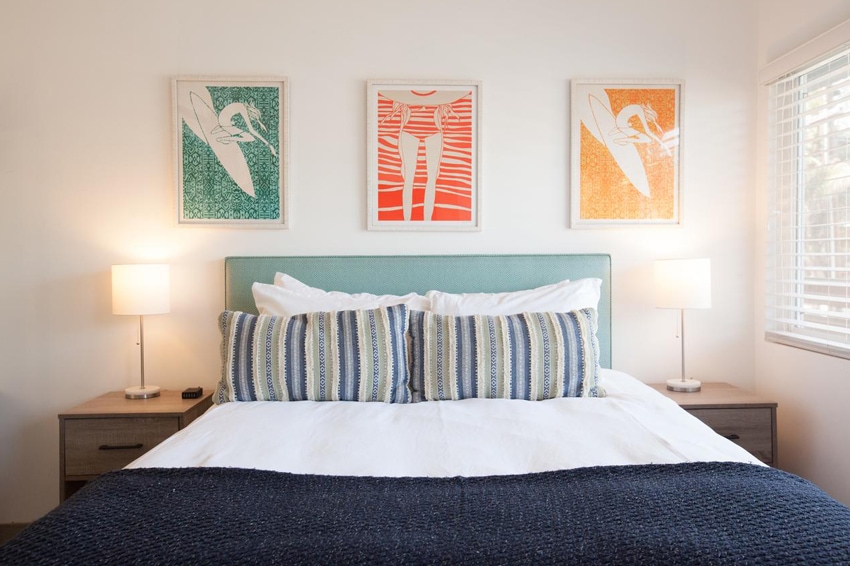 Influenced by the funky, retro surf equipment used to surf this local break, this upstairs queen bedroom features pieces by local surf artist Andy Davis.
MAXIMUM GUESTS: 2
Beacons
The largest room named after the closest surf break. Admire the reclaimed wood headboard and daydream of the waves as a custom-built surfboard hangs on the ceiling above you. Downstairs room.
MAXIMUM GUESTS: 2
Moonlight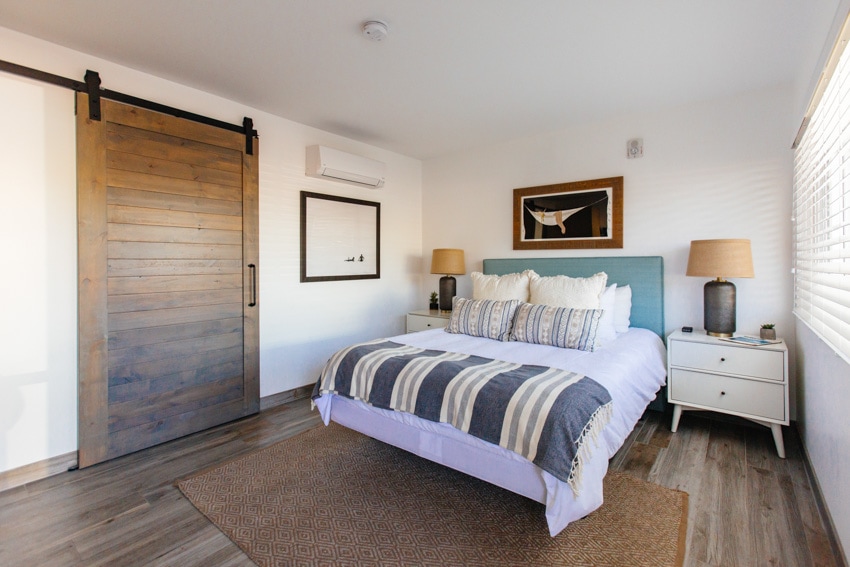 One of the coziest rooms with an eye-catching bathroom, Moonlight embodies the spirit of the popular and friendly beach down the street it was named after. This downstairs room is also handicap accessible.
MAXIMUM GUESTS: 2
Seaside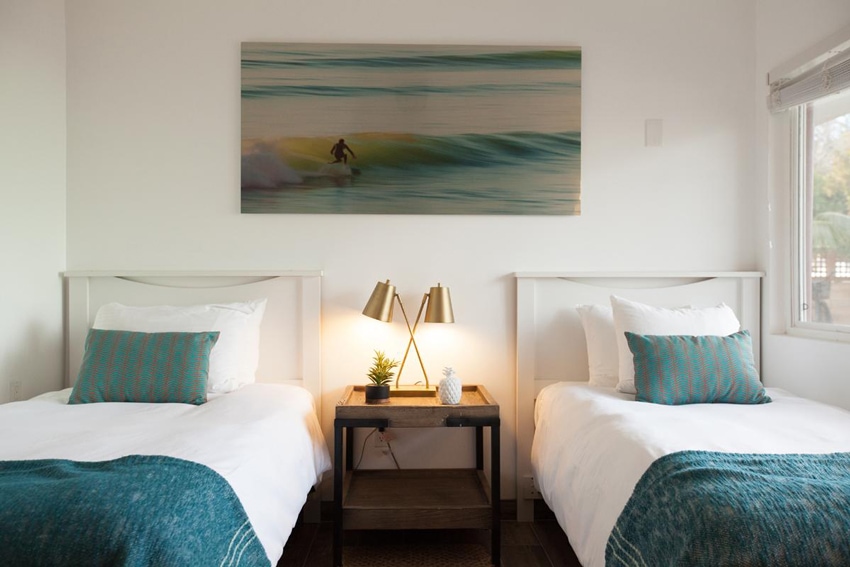 If you're looking for a room while you're traveling with a friend or family, Seaside is a perfect choice. Settle into one of the two extra-long twin beds and talk story with those closest to you. This downstairs twin room is named after Seaside Reef which is home to some of the best up and coming surfers in San Diego county.
MAXIMUM GUESTS: 2
Pipes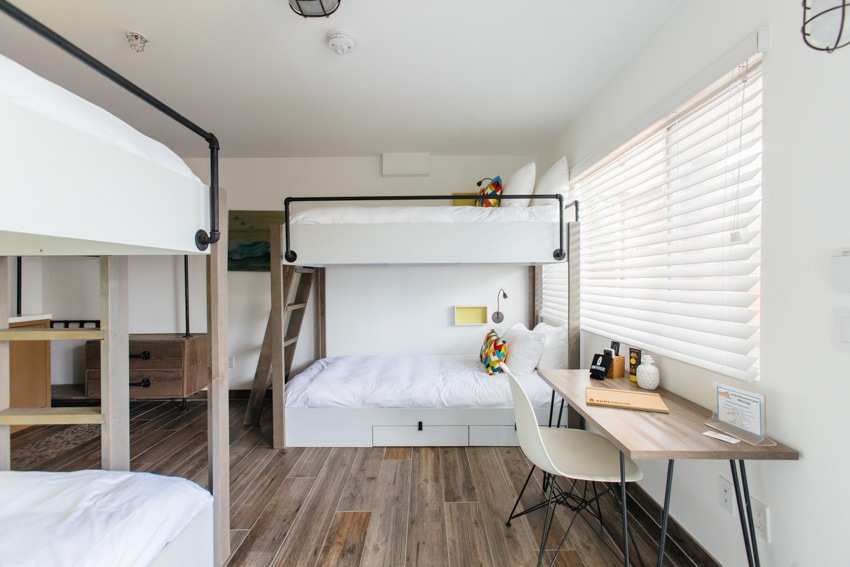 This vibrant downstairs bunk room is named after one the most fun surf breaks in town and sleeps four in custom bunk beds. Pipes is the perfect room for a group of friends.
MAXIMUM GUESTS: 4
Stone Steps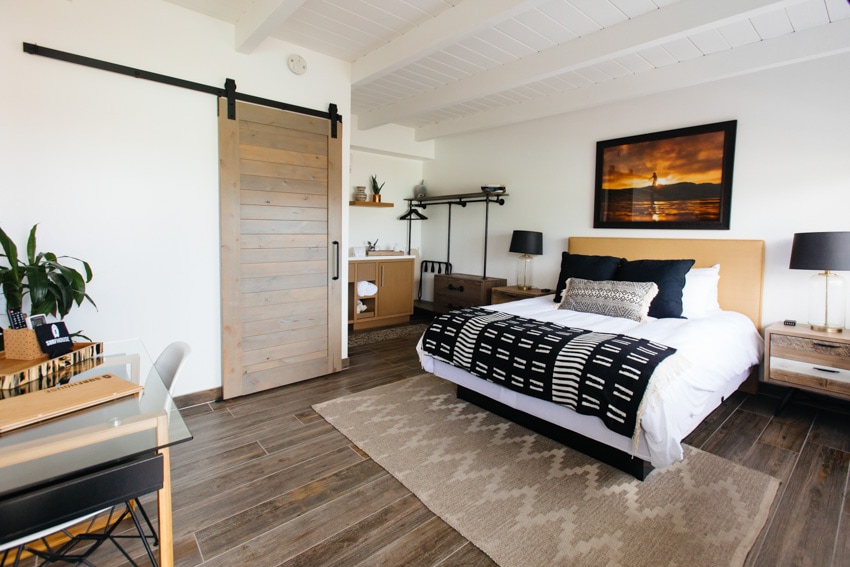 Soak up the contrast of dark tones and wooden décor in this gorgeous space, inspired by the popular beach just blocks from Surfhouse. Top floor queen room.
MAXIMUM GUESTS: 2
Swamis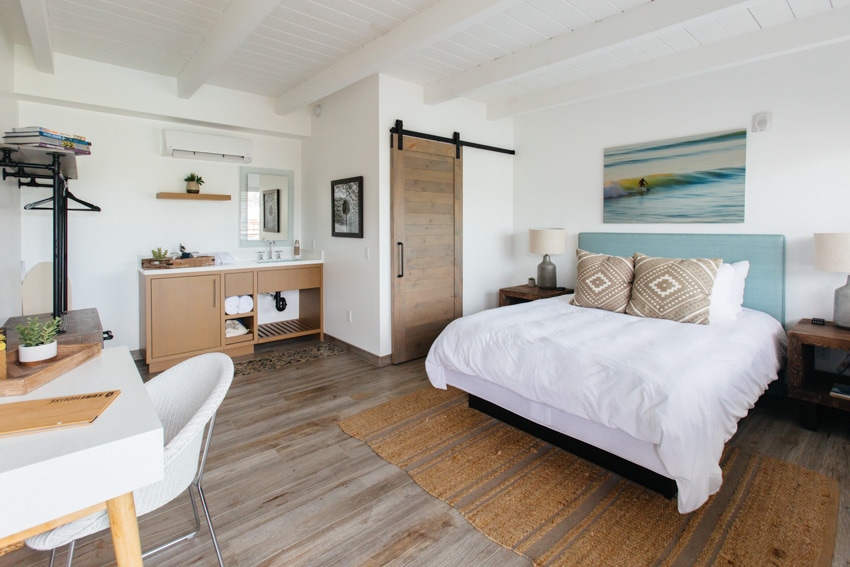 Thoughtful personal touches add to this cozy modern room that was inspired by one of the most iconic waves in Encinitas, Swamis. Top floor queen room.
MAXIMUM GUESTS: 2
Grandview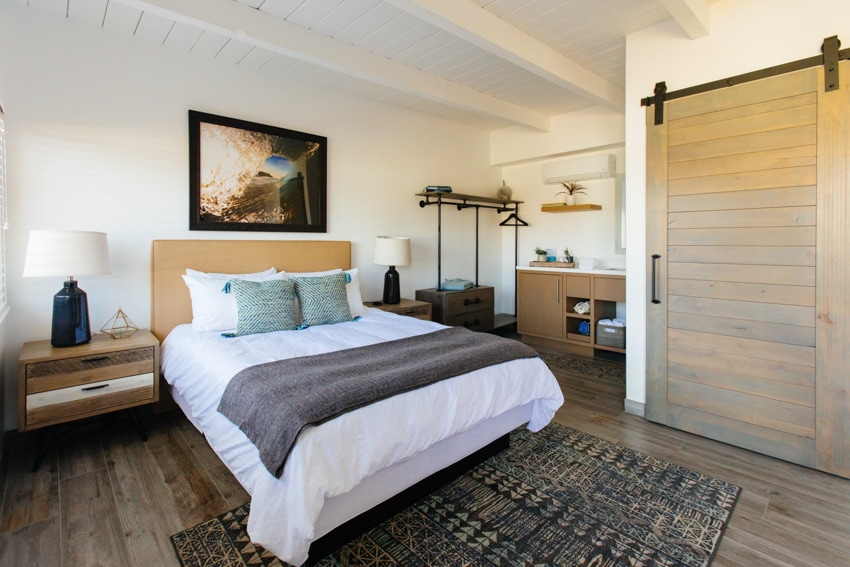 This stunning and chic top floor room was inspired by the white sandy beach and breathtaking cliff bluffs of this local surf spot down the street from Surfhouse.
MAXIMUM GUESTS: 2
Clip
Details
All rooms include a 43″ smart TV with AppleTV, Netflix, Pandora, and Spotify, air-conditioning, mini fridge, in-room safe, wifi, free parking, and use of cruiser bikes. Cribs are available upon request and you can rent surfboards onsite.
CHECK IN: 3 pm
CHECK OUT: 11 am
Rates
$165 – $365 per night depending on the room and time of year
Good to Know
The team at Surfhouse is all about sharing great local recommendations for your stay, and they can also help arrange yoga classes, surf lessons, surf guiding, and surf photography at an additional charge. There are surfboard rentals available at the hotel.
Location
Encinitas, San Diego, California
Encinitas is the quintessential southern California surf town. There are plenty of fun surf breaks, mellow vibes, and sun-kissed active beach life prevails. Despite the development and growth over the past twenty years, the area has managed to maintain a charming small town feel.
When you're not enjoying the consistent surf and beautiful local beaches, visit some of the fine purveyors of local craft beer, great food, and surf shops along the historic Highway 101.
Getting There
The closest airport is San Diego International Airport (SAN). When visiting California, we highly recommend renting a car, as there isn't much easy public transportation available and cities are relatively spread out. Without traffic, the drive from San Diego Airport to Surfhouse is about 30 minutes.
The second closest airport is the John Wayne Airport (SNA) in Orange County, which is about an hour drive to Surfhouse.