The Gilded Iguana
Nosara, Costa Rica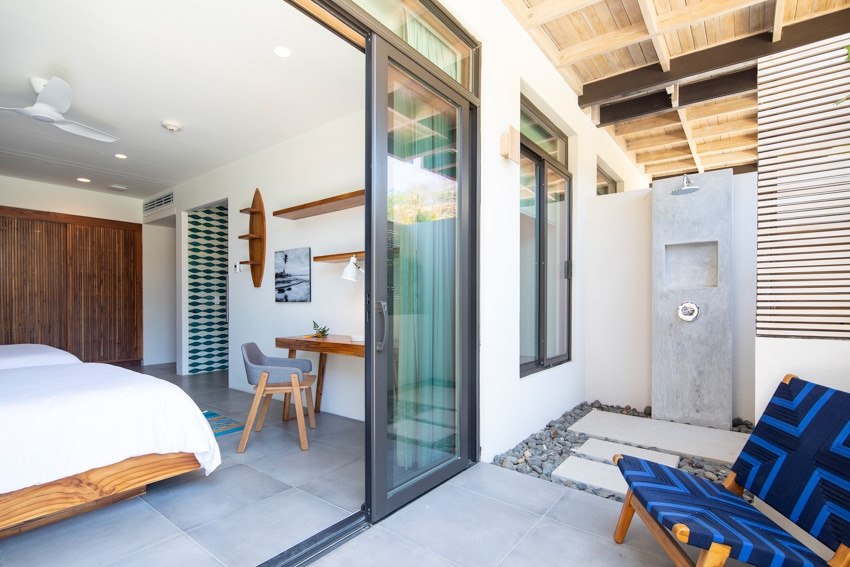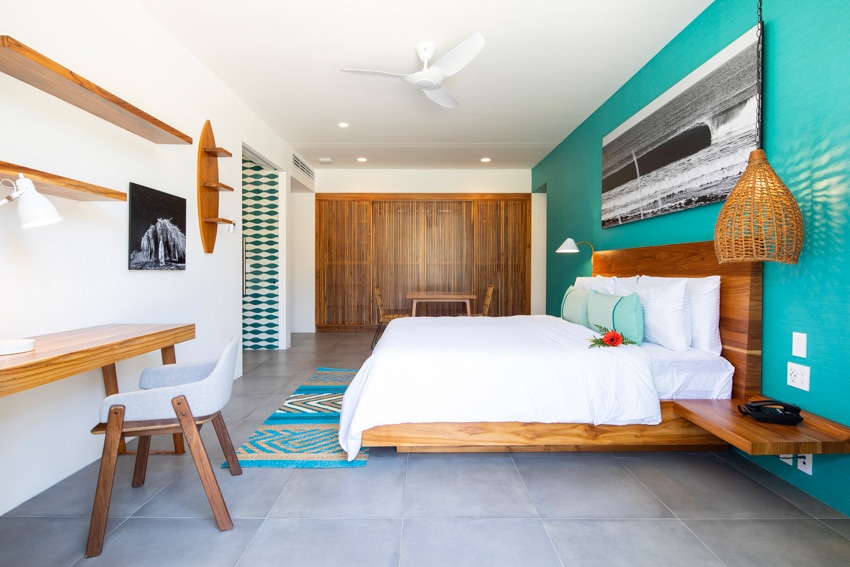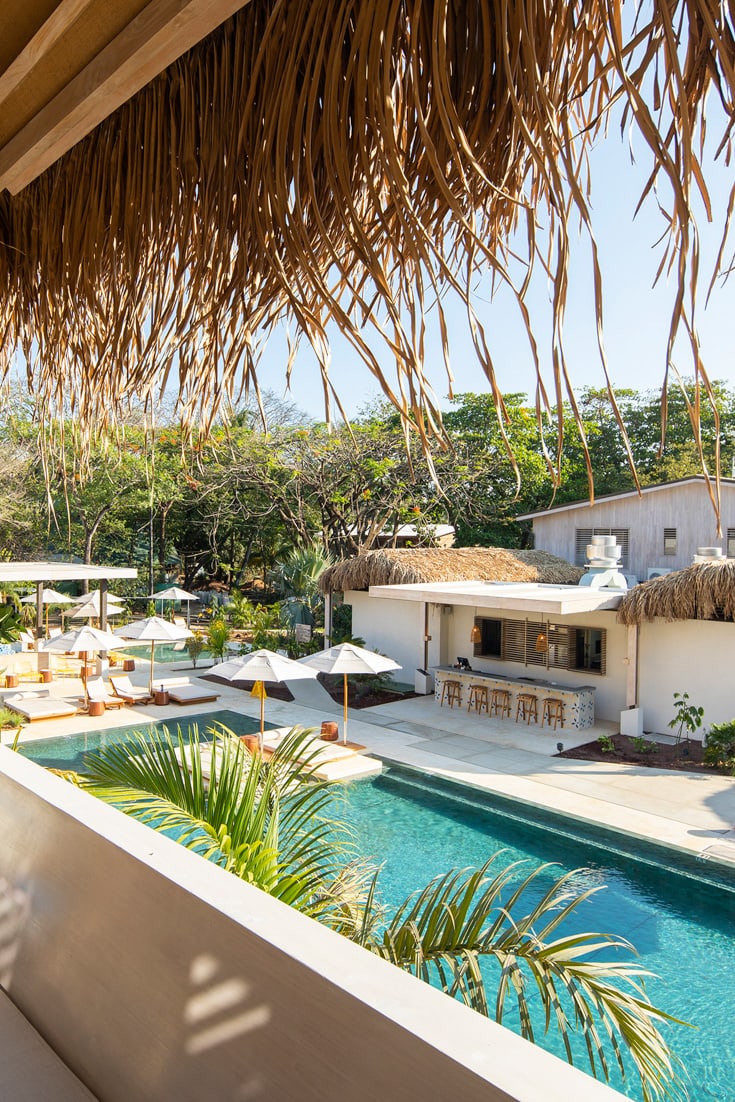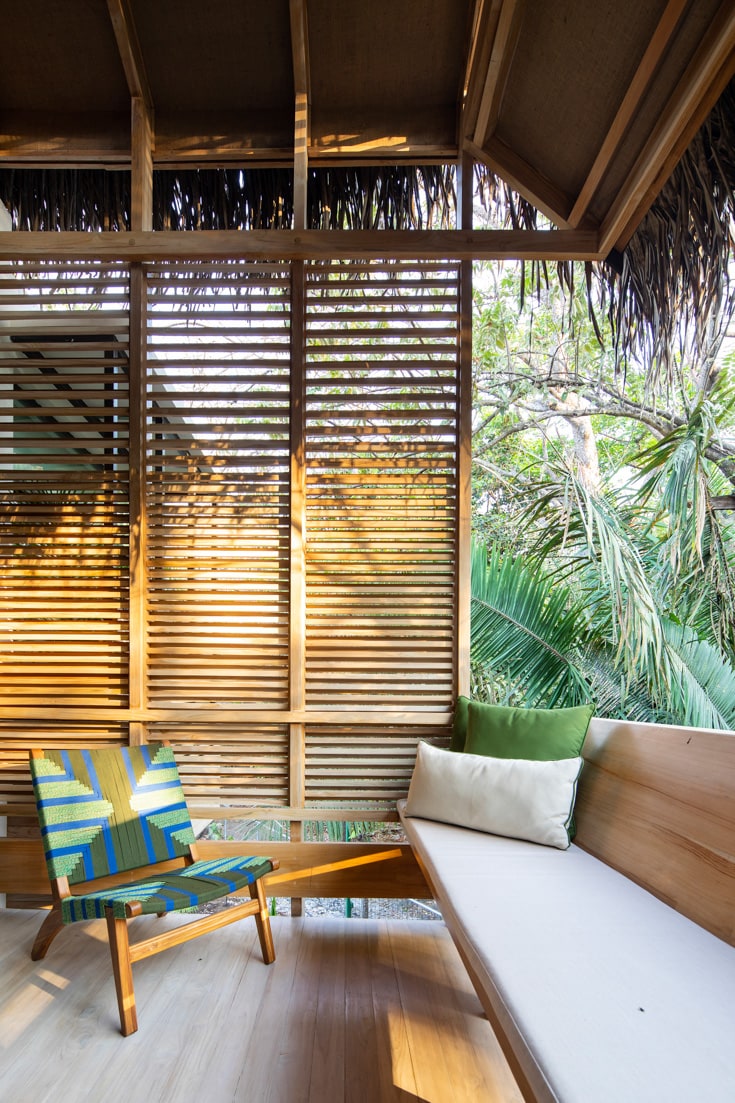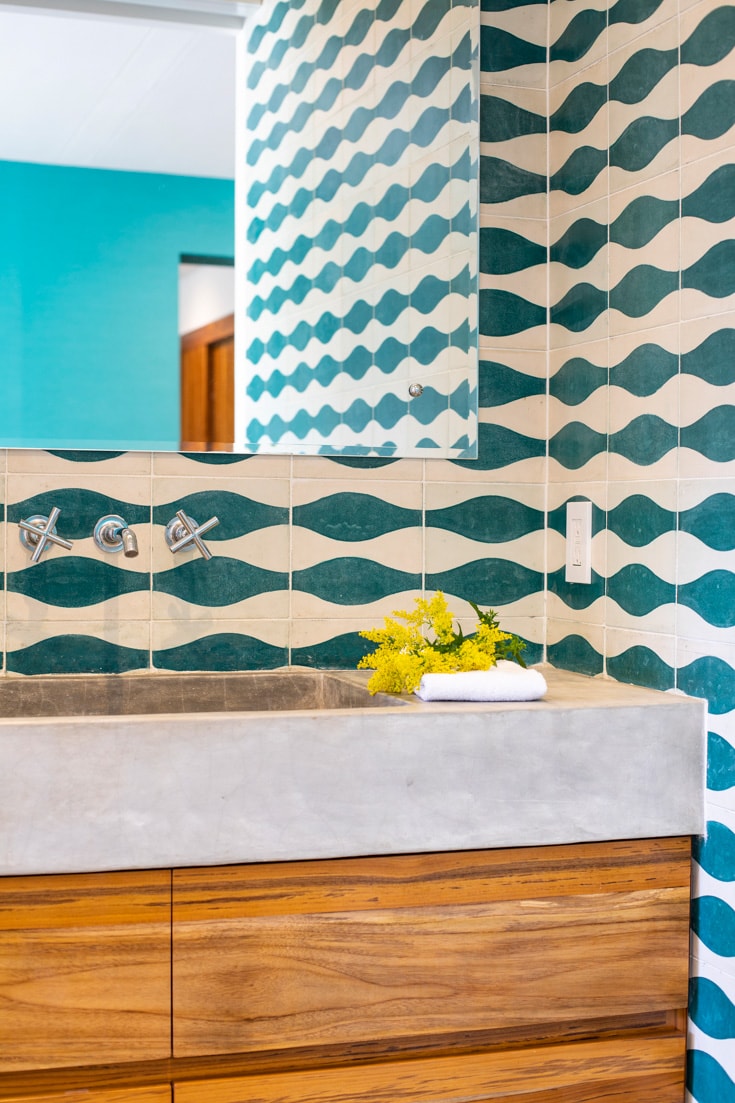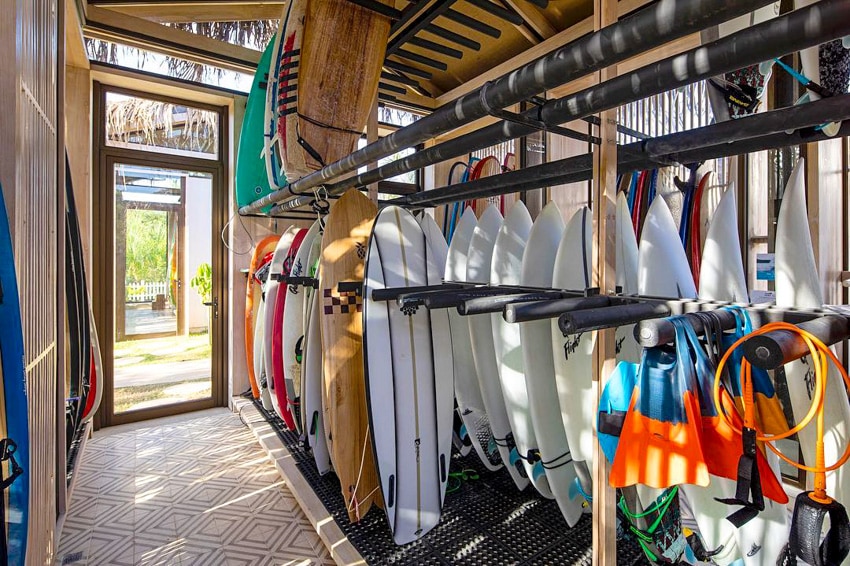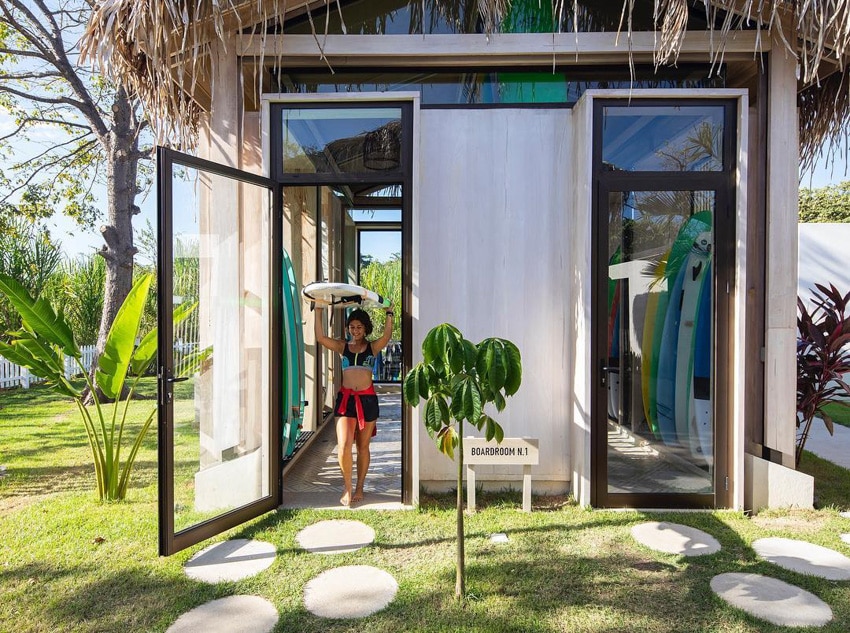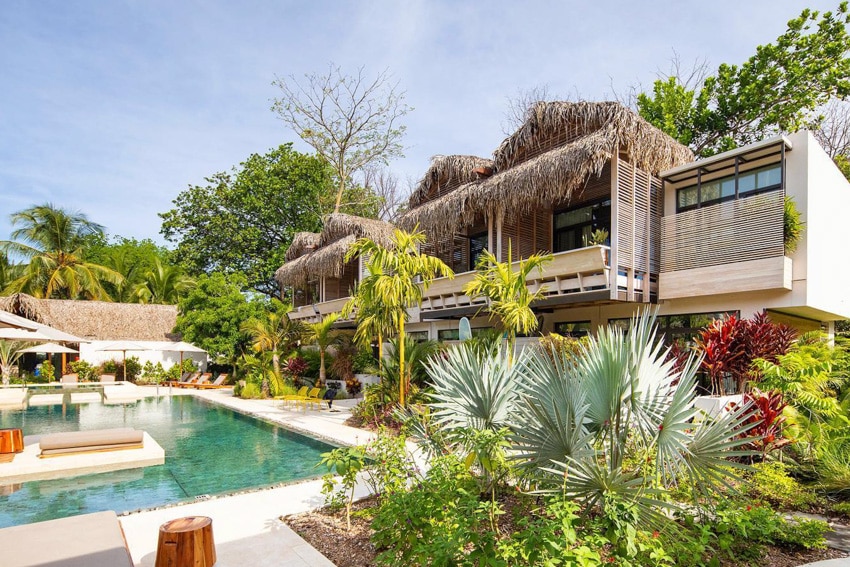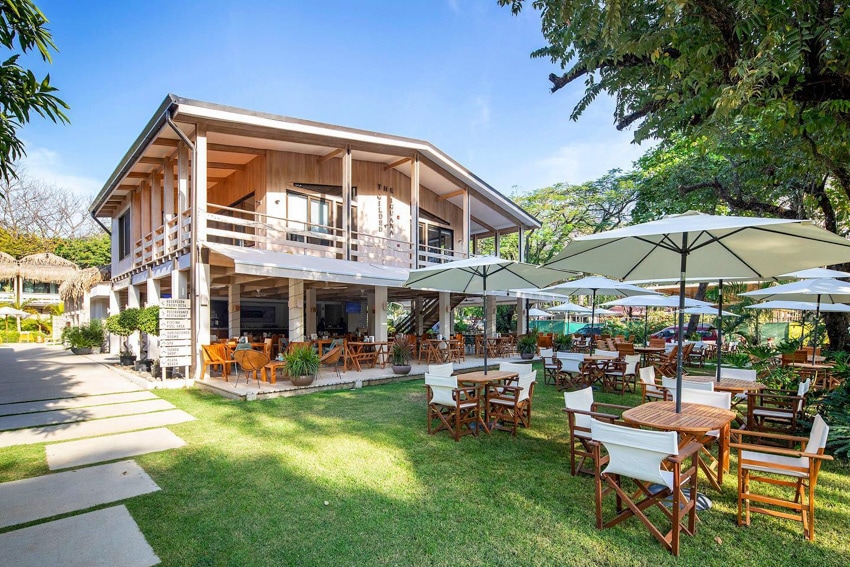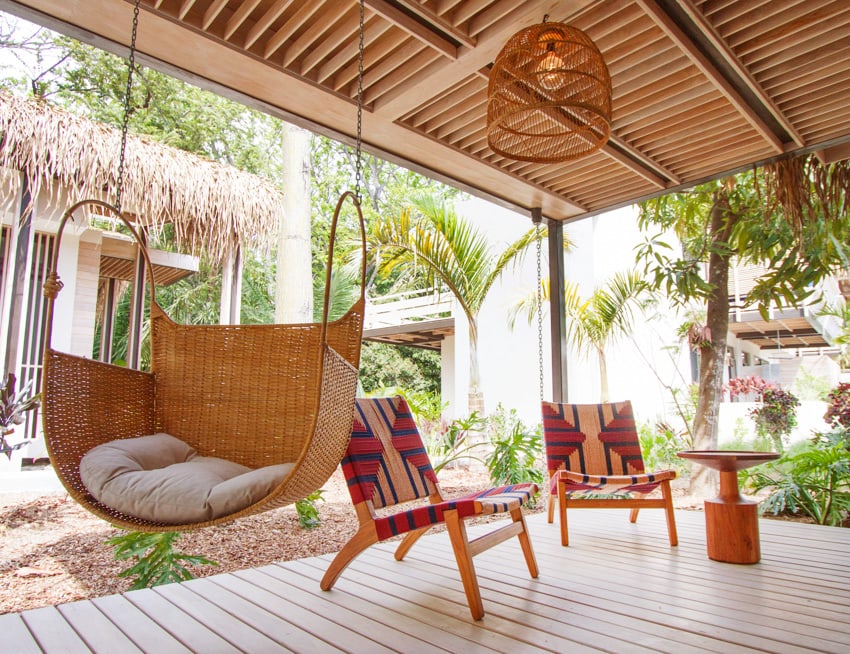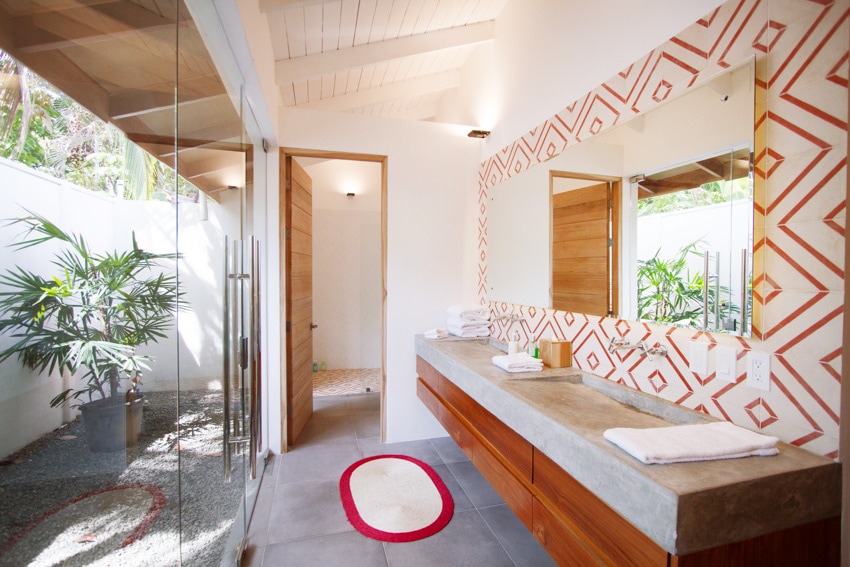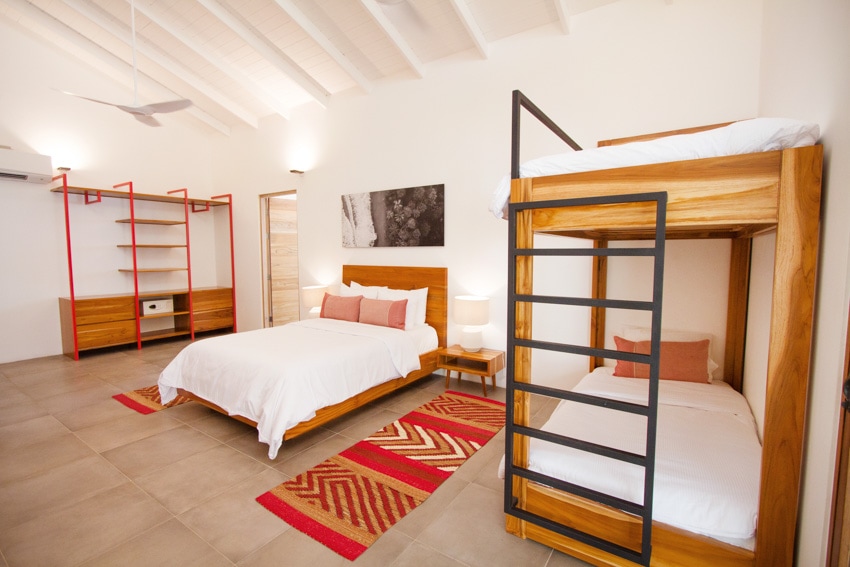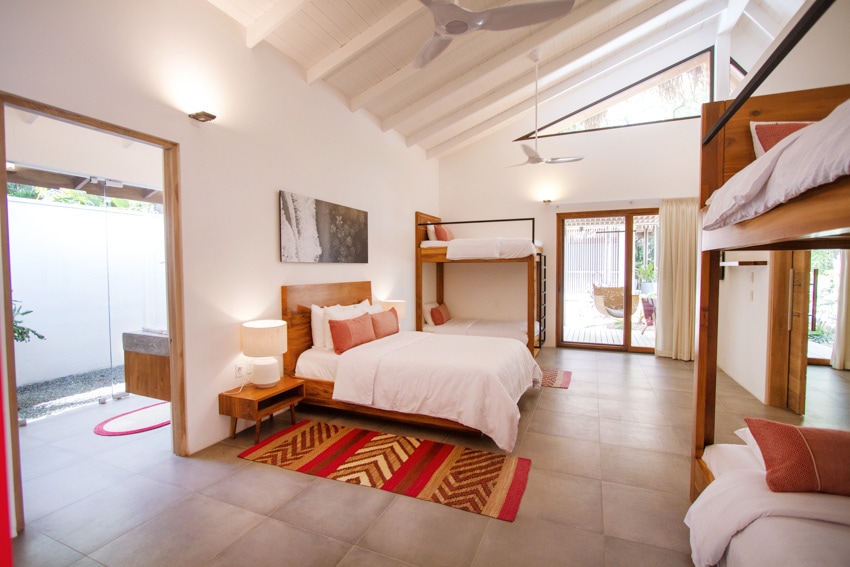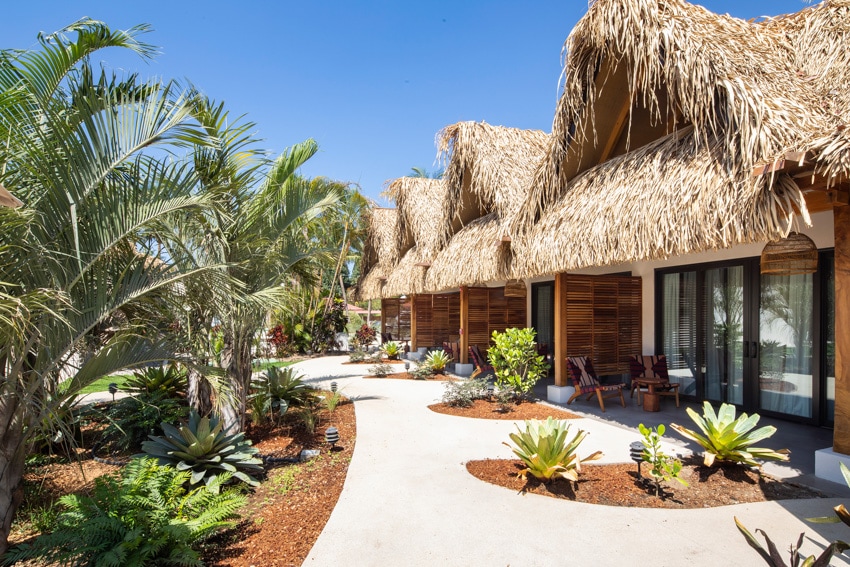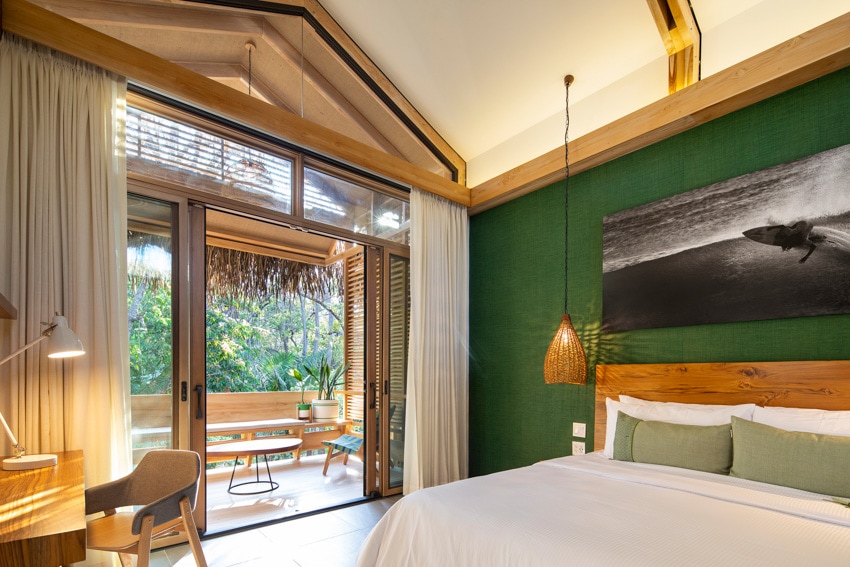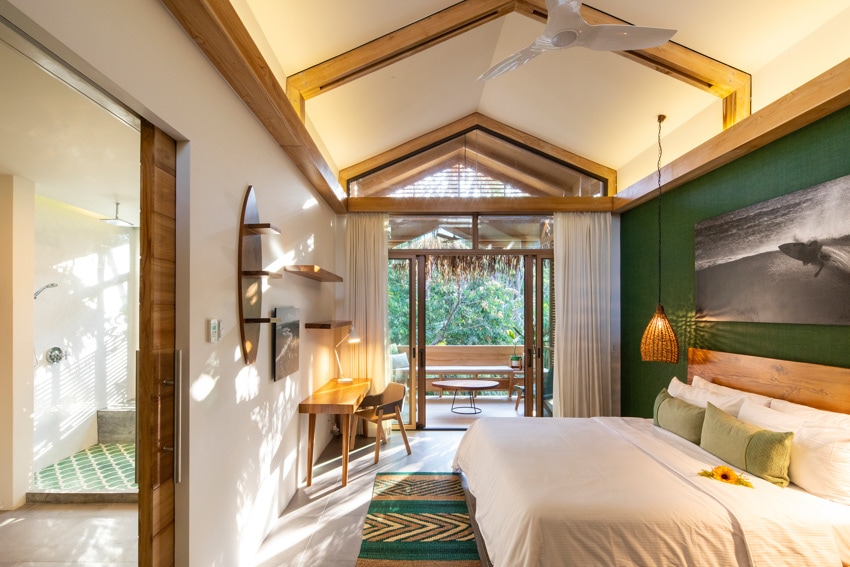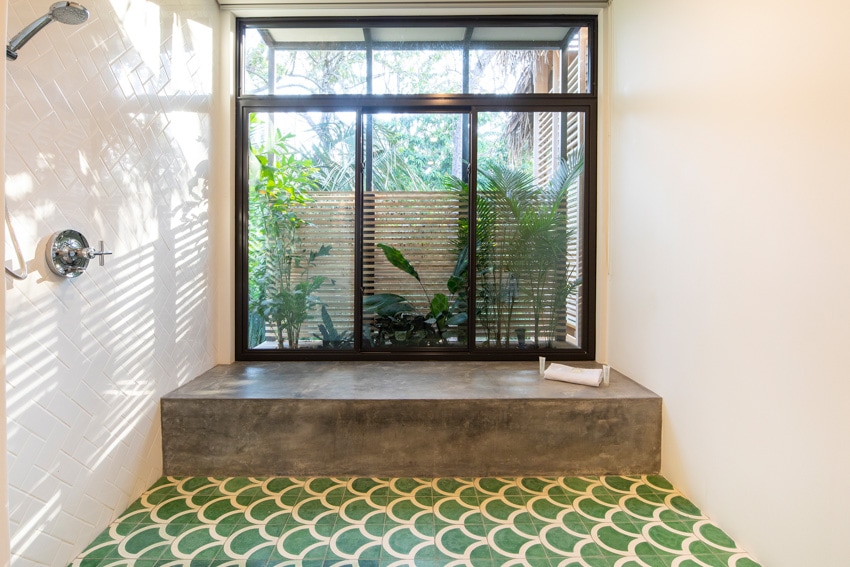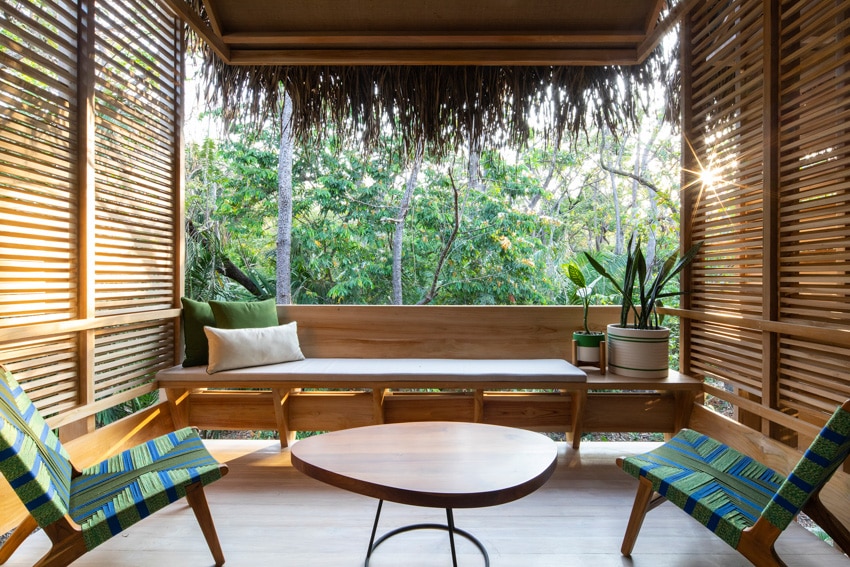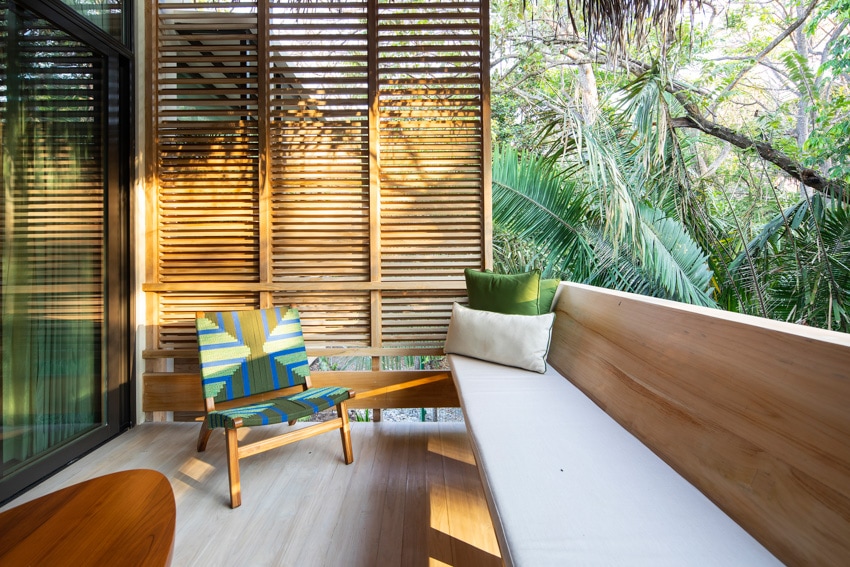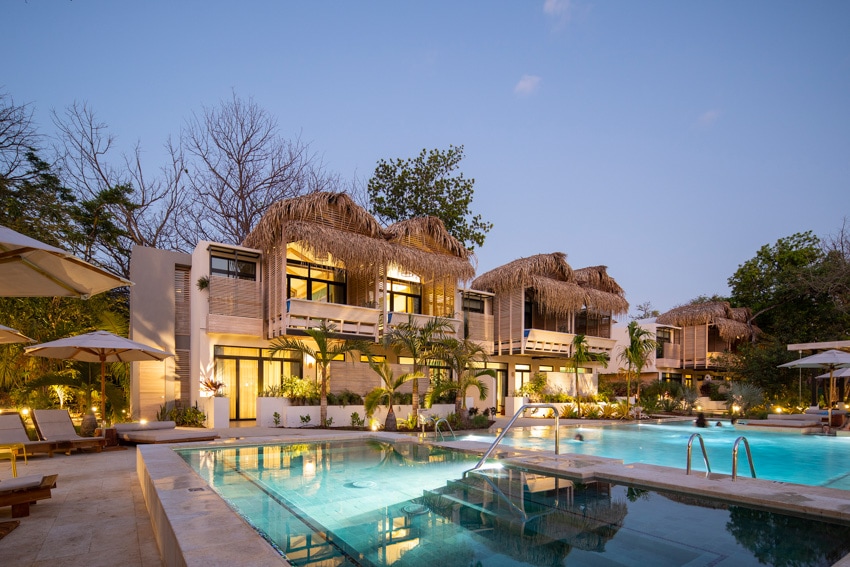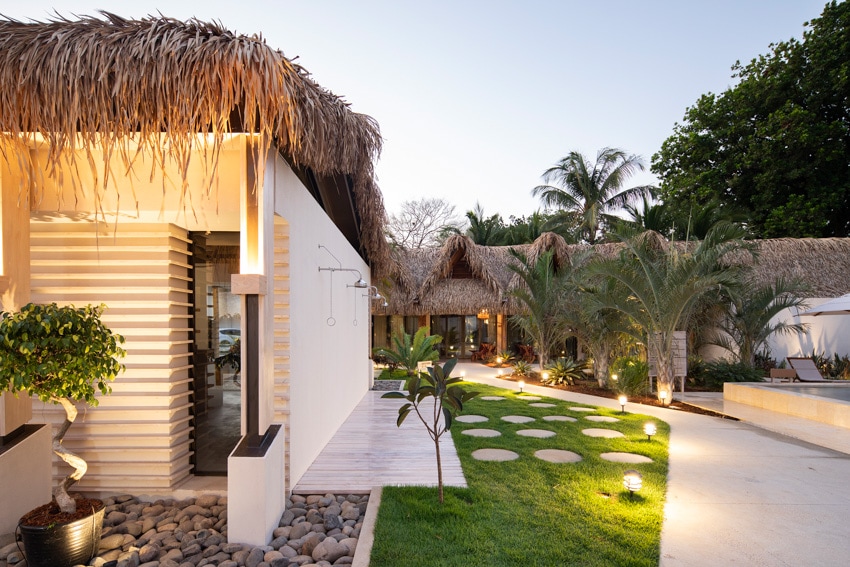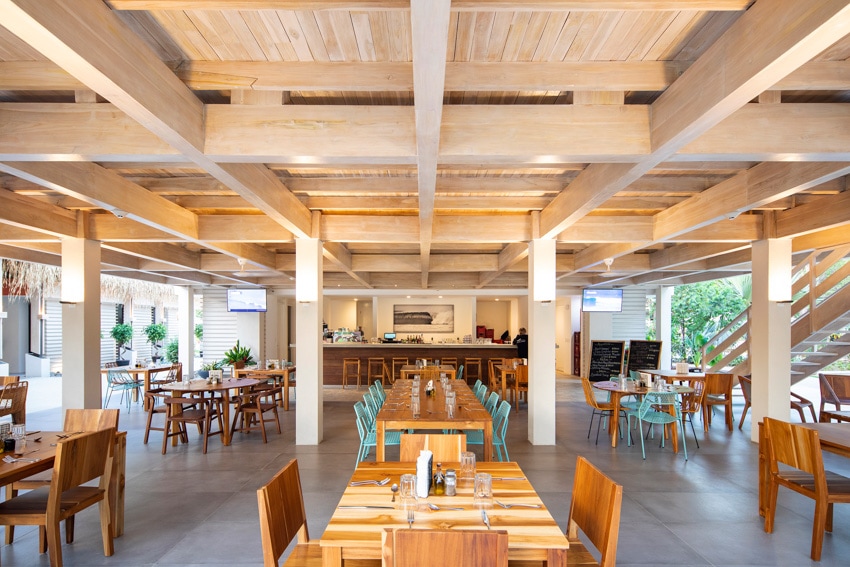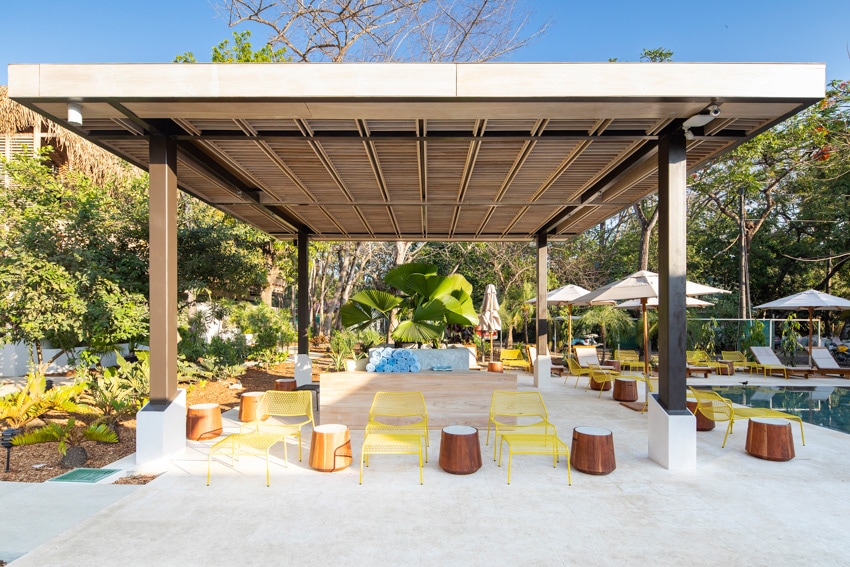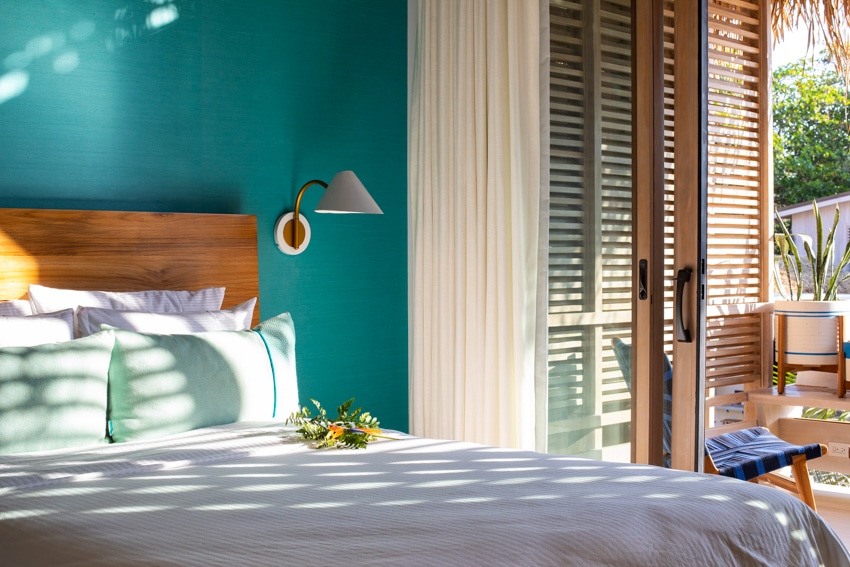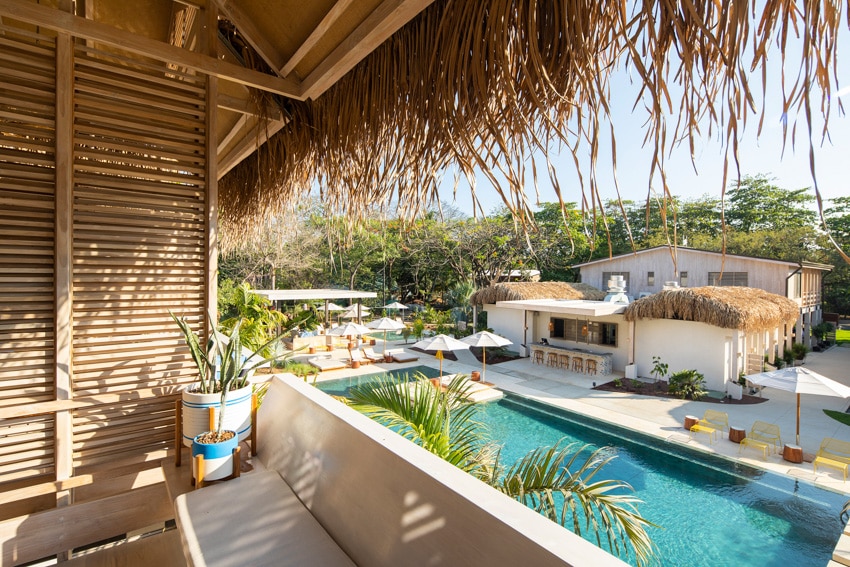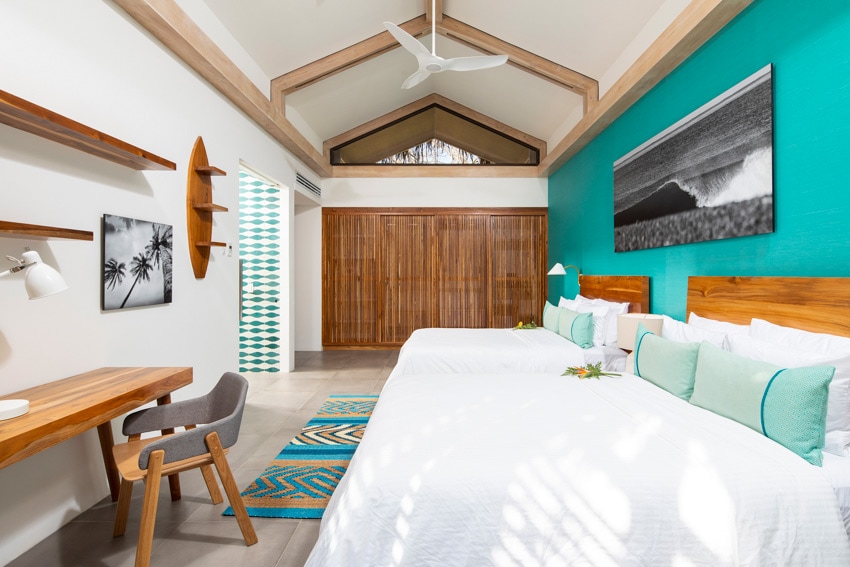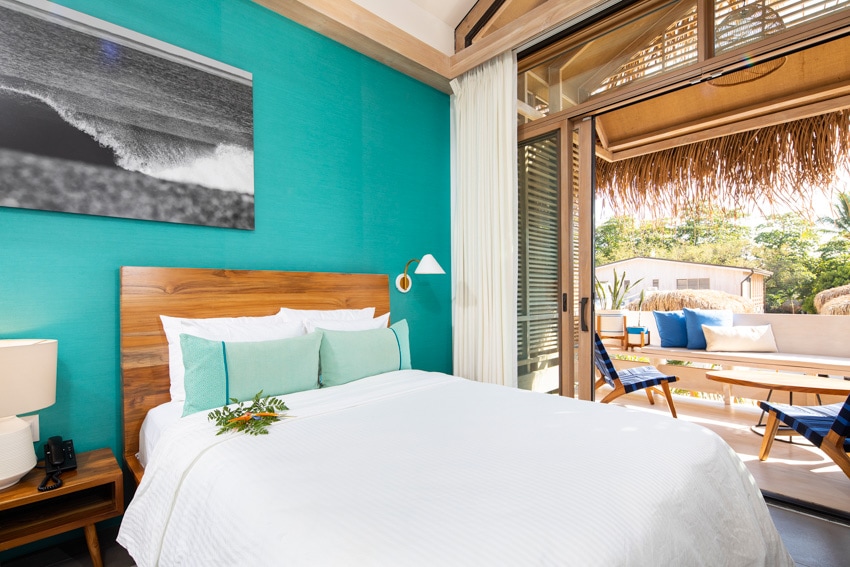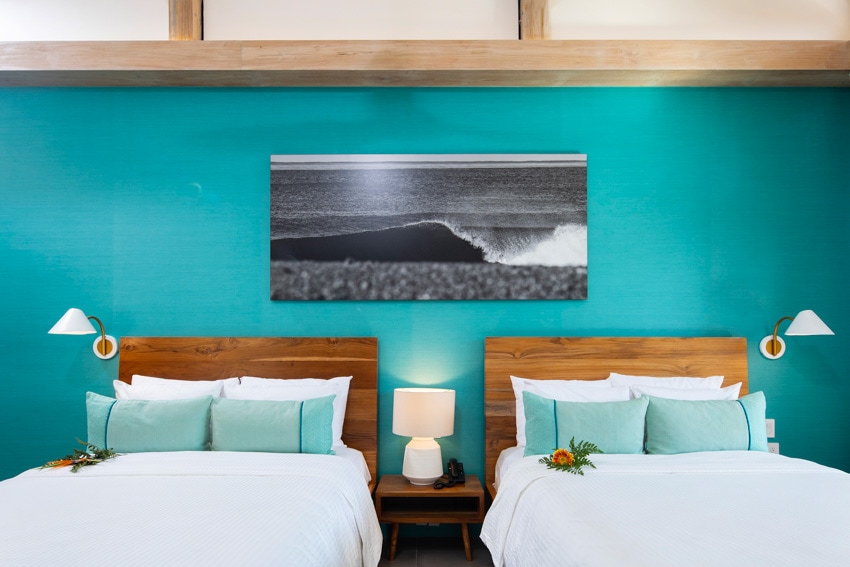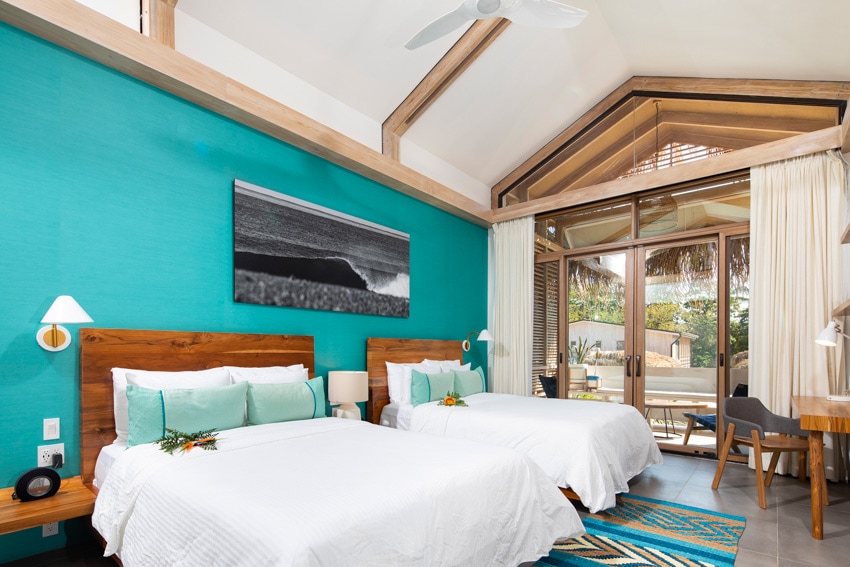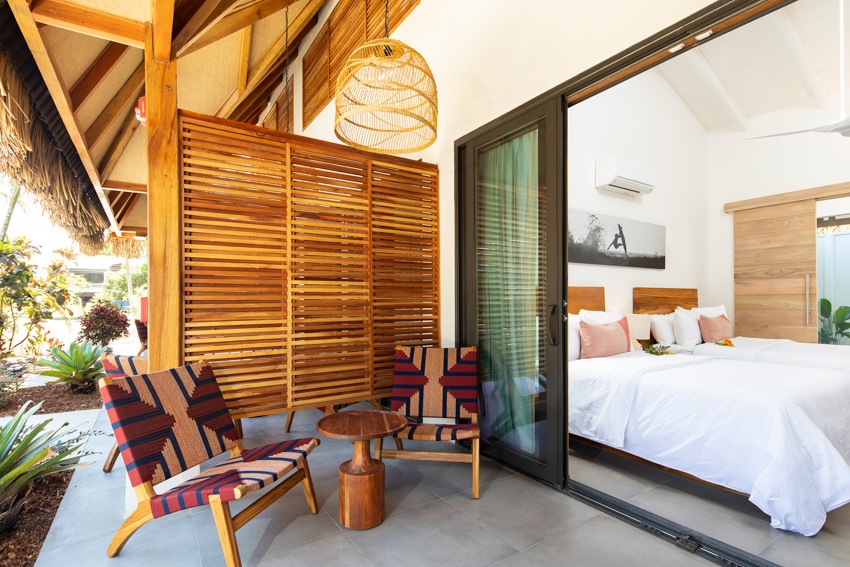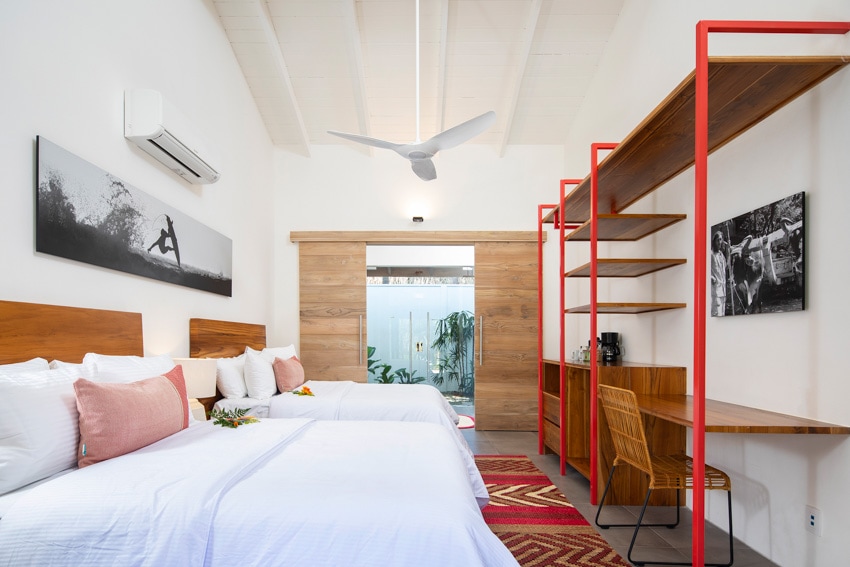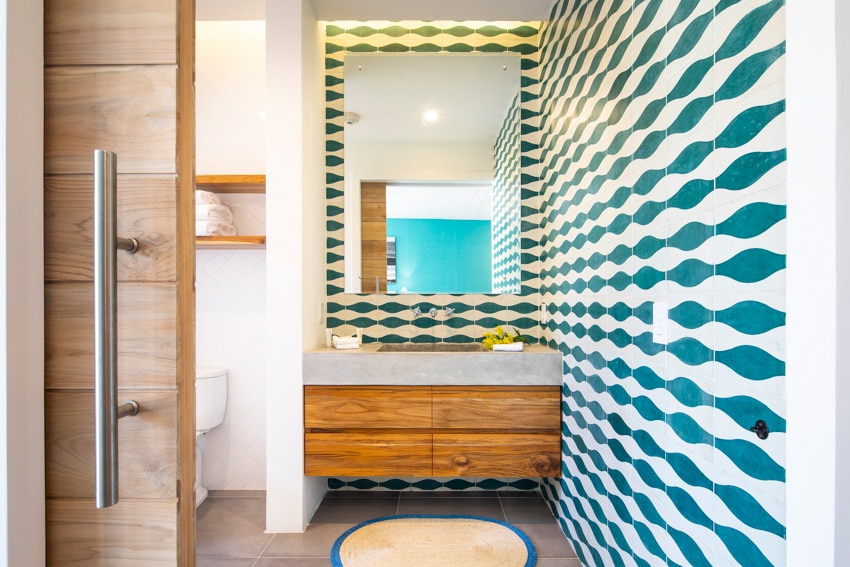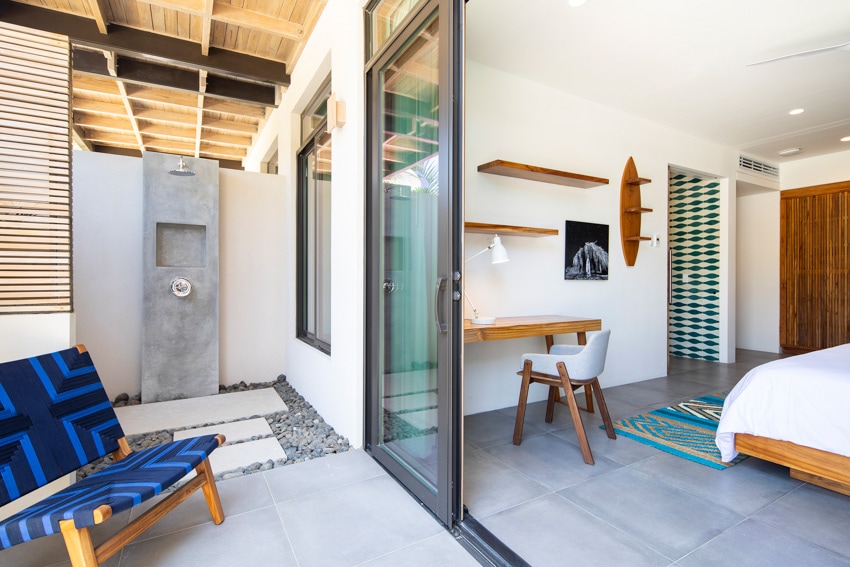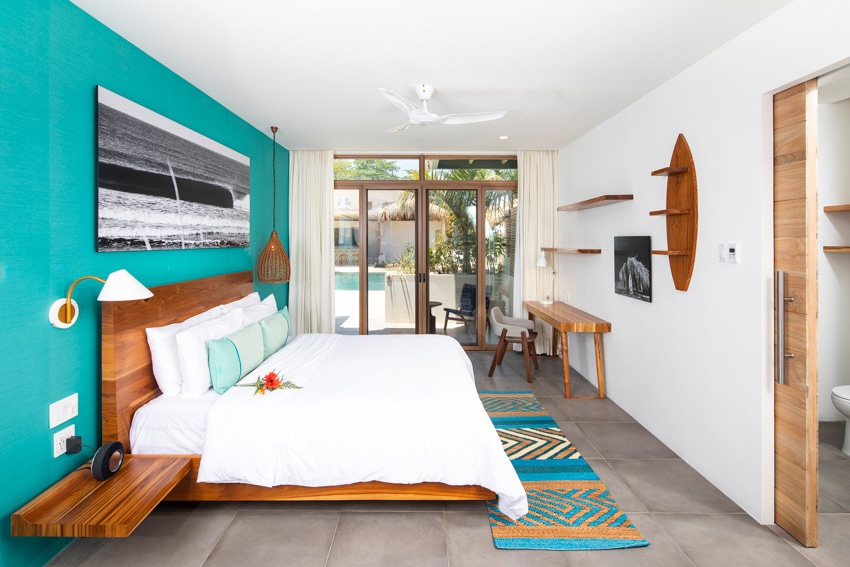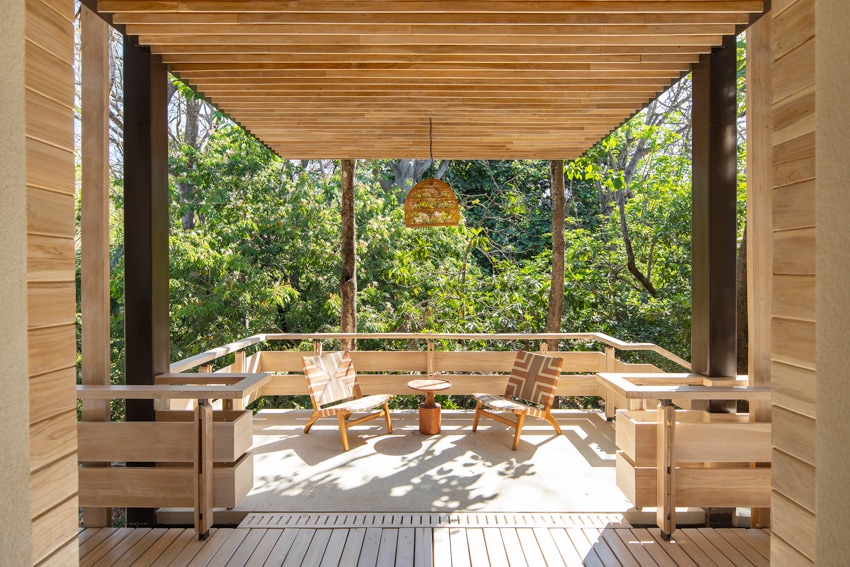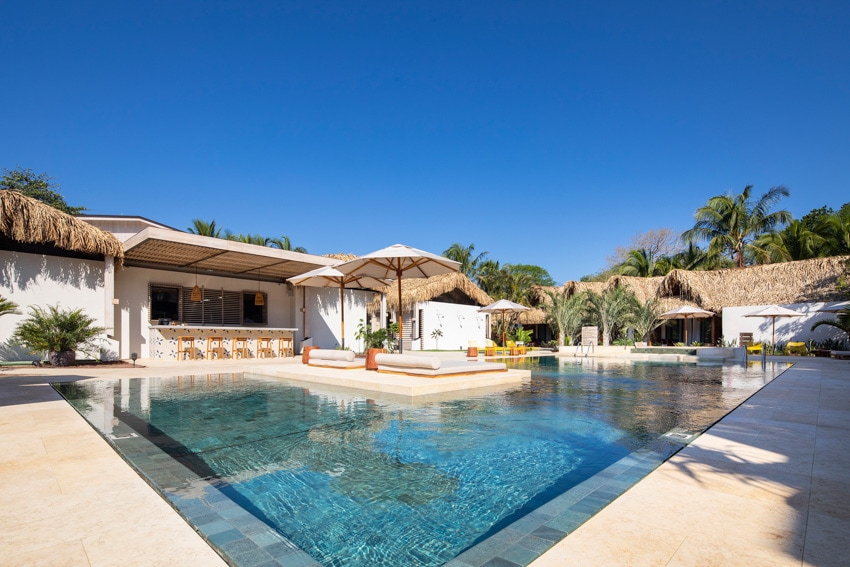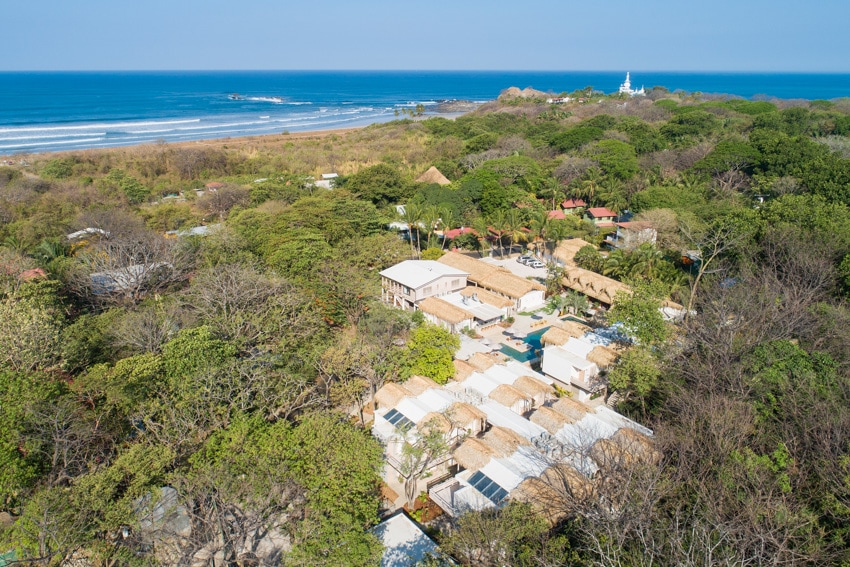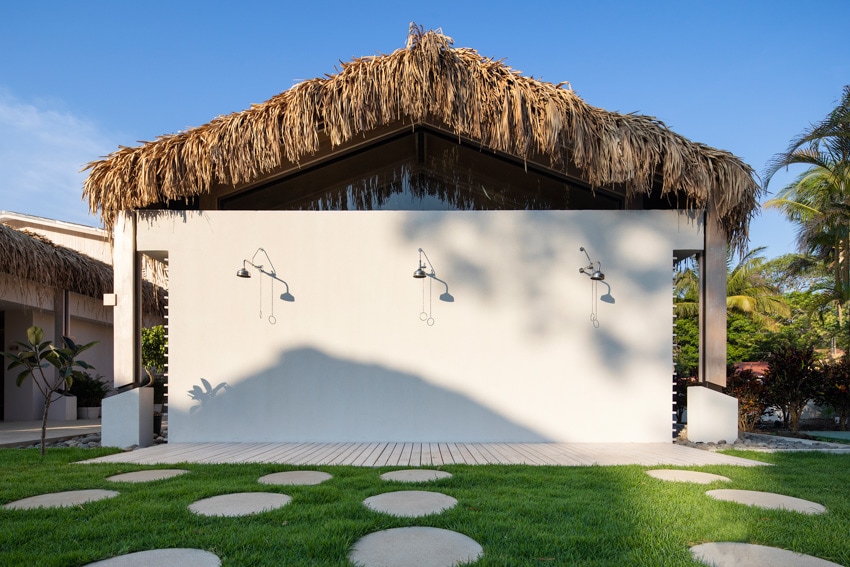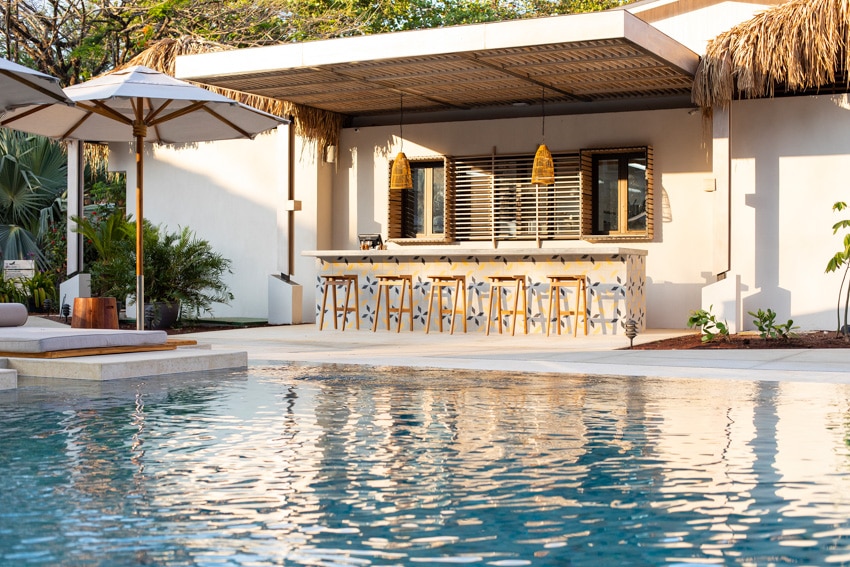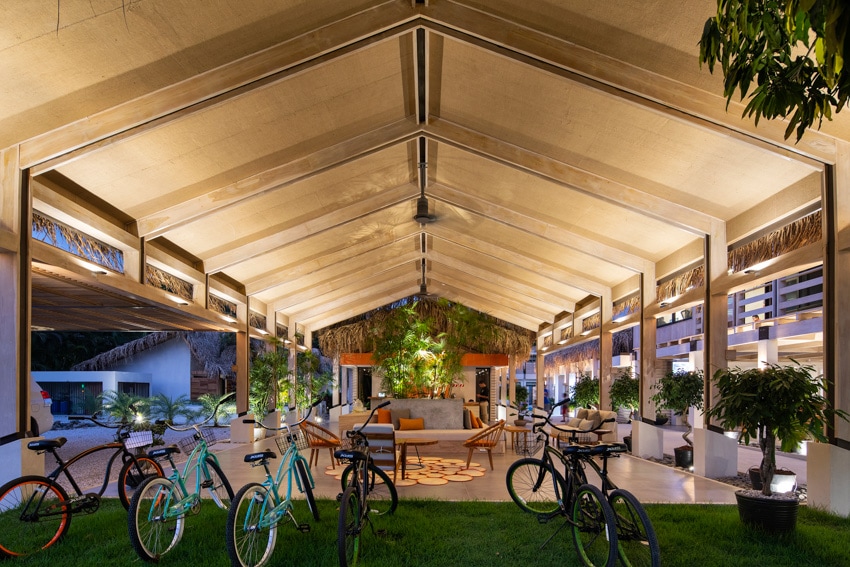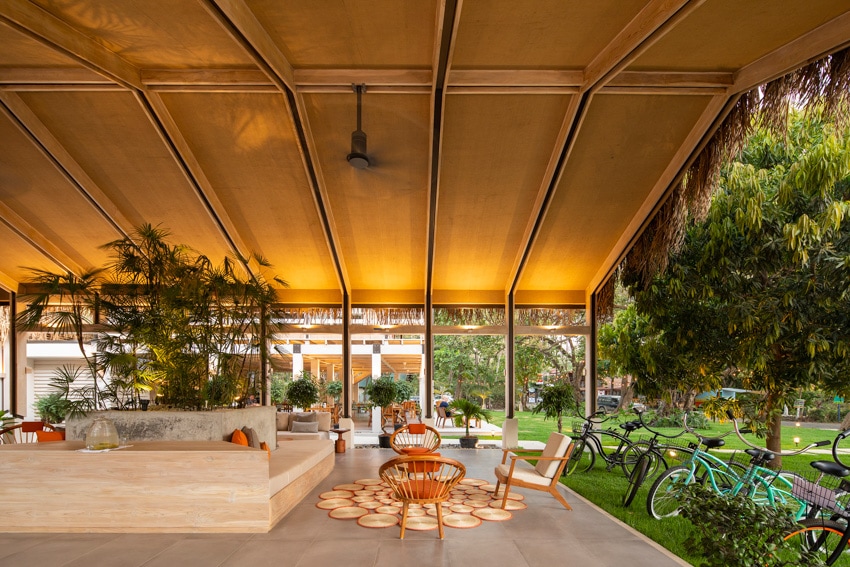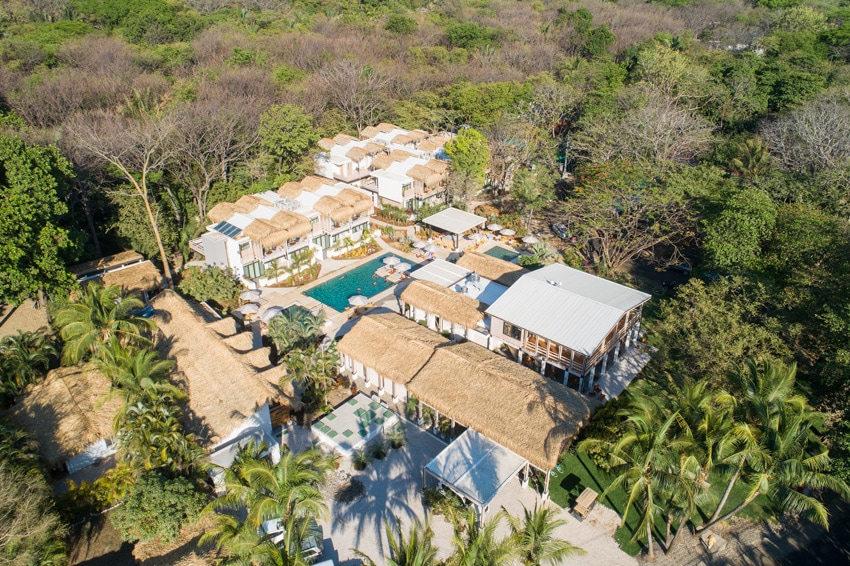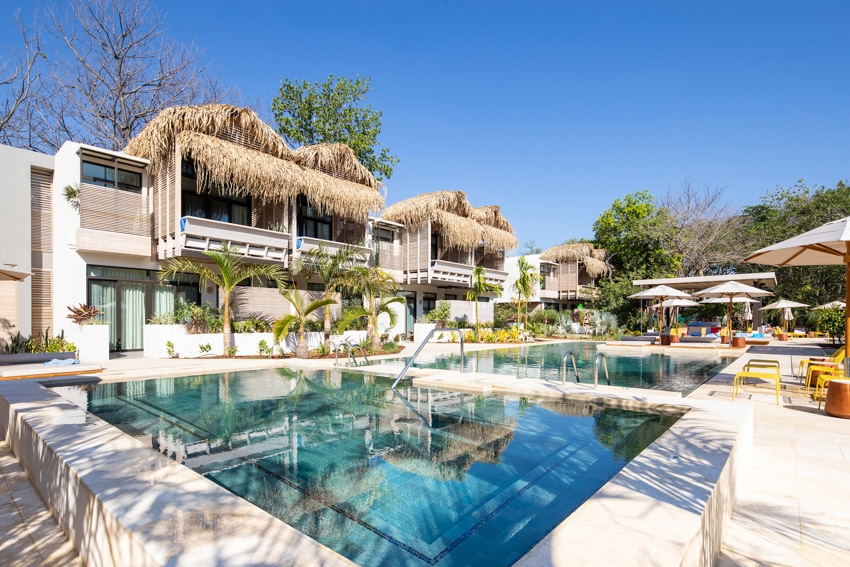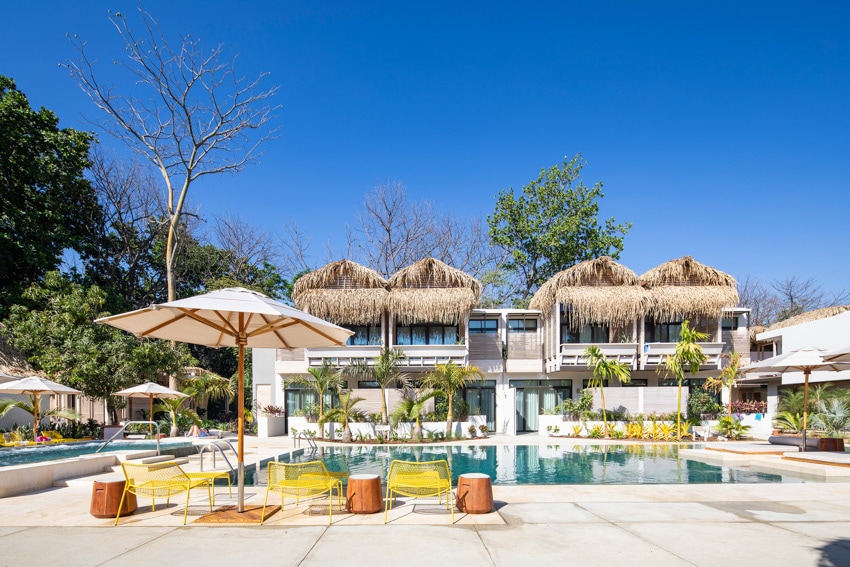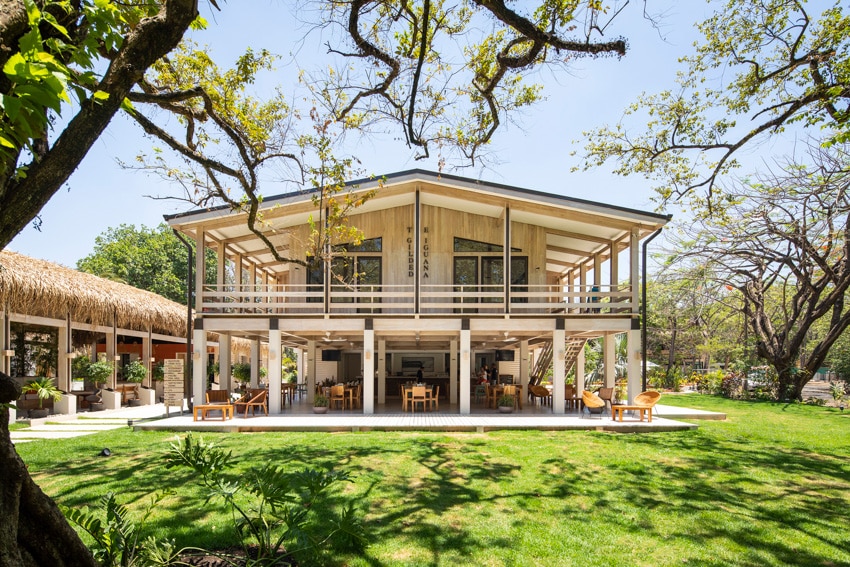 gilded-iguana-queen-room-1
gilded-iguana-surf-hotel-19
gilded-iguana-surf-hotel-18
gilded-iguana-surf-hotel-17
gilded-iguana-surf-hotel-16
gilded-iguana-surf-hotel-15
gilded-iguana-surf-hotel-14
gilded-iguana-surf-hotel-13
gilded-iguana-surf-hotel-12
gilded-iguana-surf-hotel-11
gilded-iguana-surf-hotel-10
gilded-iguana-surf-hotel-7
gilded-iguana-surf-hotel-6
gilded-iguana-surf-hotel-5
gilded-iguana-surf-hotel-3
gilded-iguana-surf-hotel-1
gilded-iguana-costa-rica-27
gilded-iguana-costa-rica-26
gilded-iguana-costa-rica-25
gilded-iguana-costa-rica-24
gilded-iguana-costa-rica-23
gilded-iguana-costa-rica-21
gilded-iguana-costa-rica-20
gilded-iguana-costa-rica-18
gilded-iguana-costa-rica-17
gilded-iguana-costa-rica-16
gilded-iguana-costa-rica-15
gilded-iguana-costa-rica-14
gilded-iguana-costa-rica-13
gilded-iguana-costa-rica-11
gilded-iguana-costa-rica-10
gilded-iguana-costa-rica-9
gilded-iguana-costa-rica-8
gilded-iguana-costa-rica-7
gilded-iguana-costa-rica-5
gilded-iguana-costa-rica-4
gilded-iguana-costa-rica-3
gilded-iguana-costa-rica-2
gilded-iguana-costa-rica-1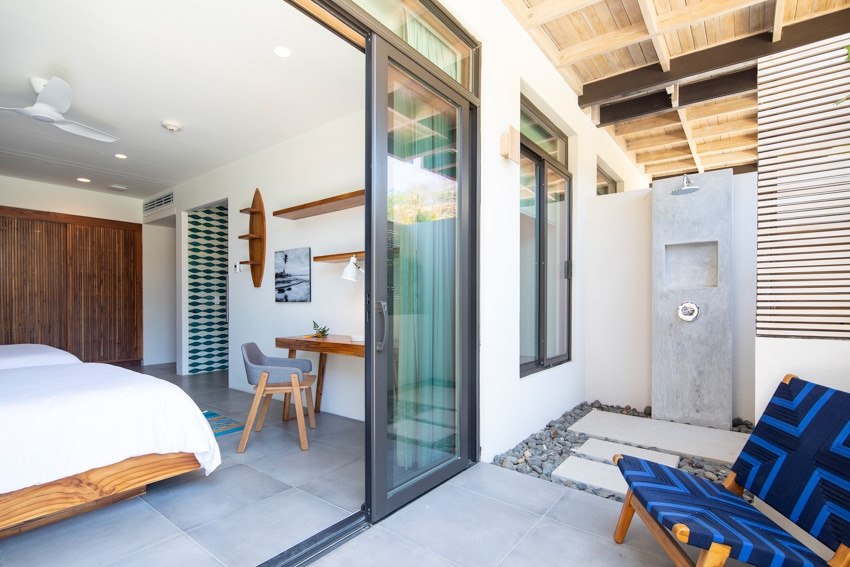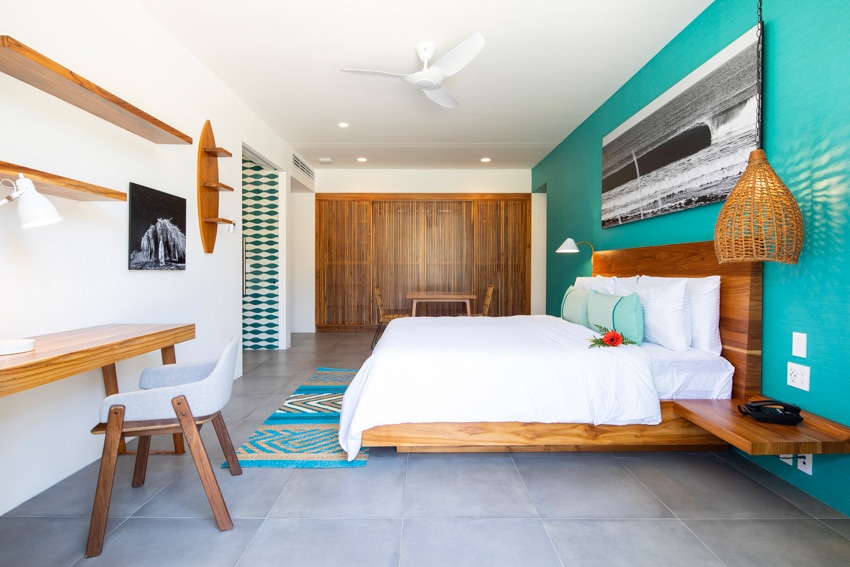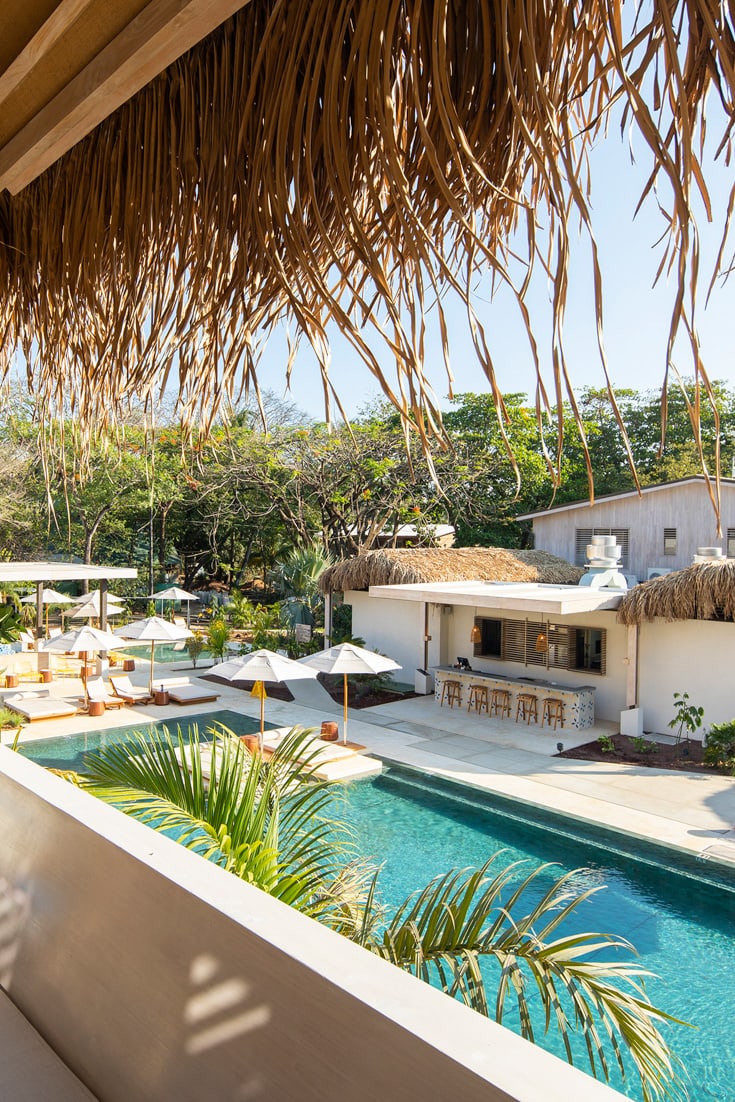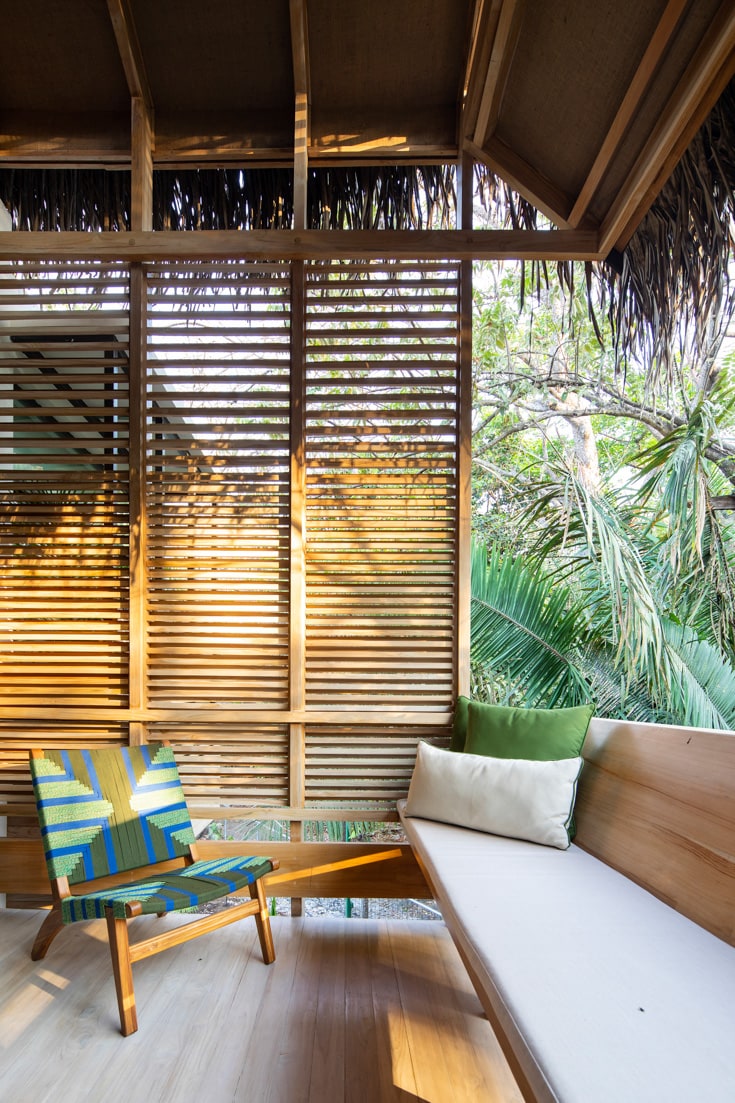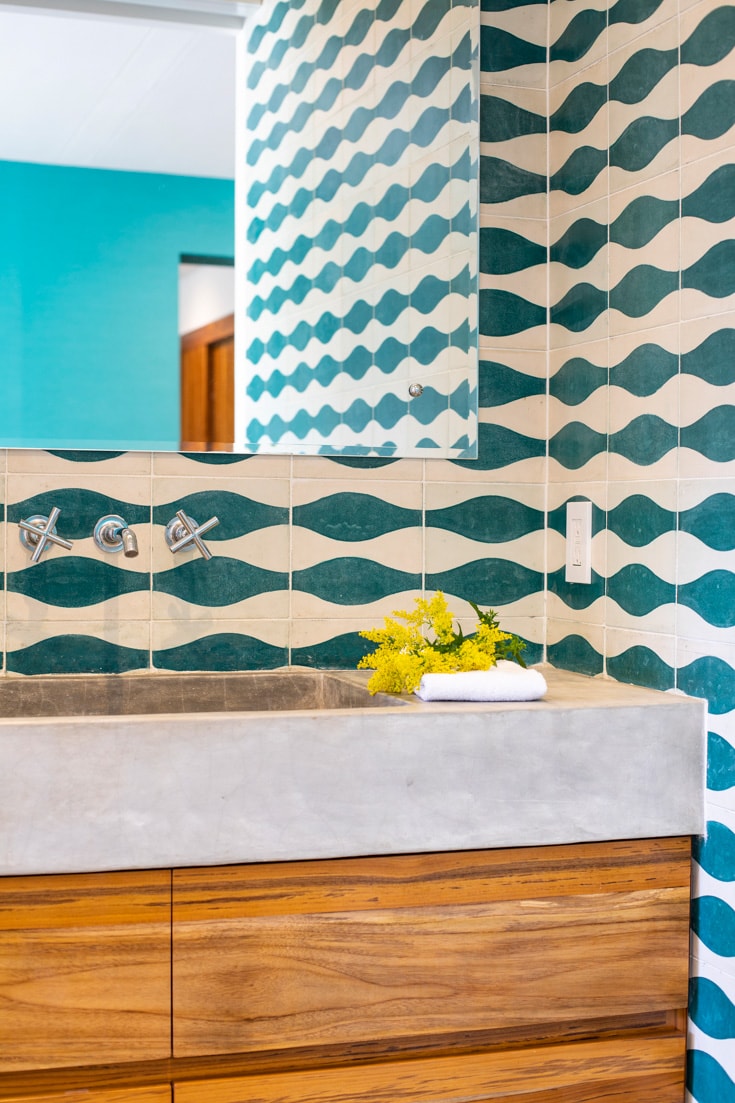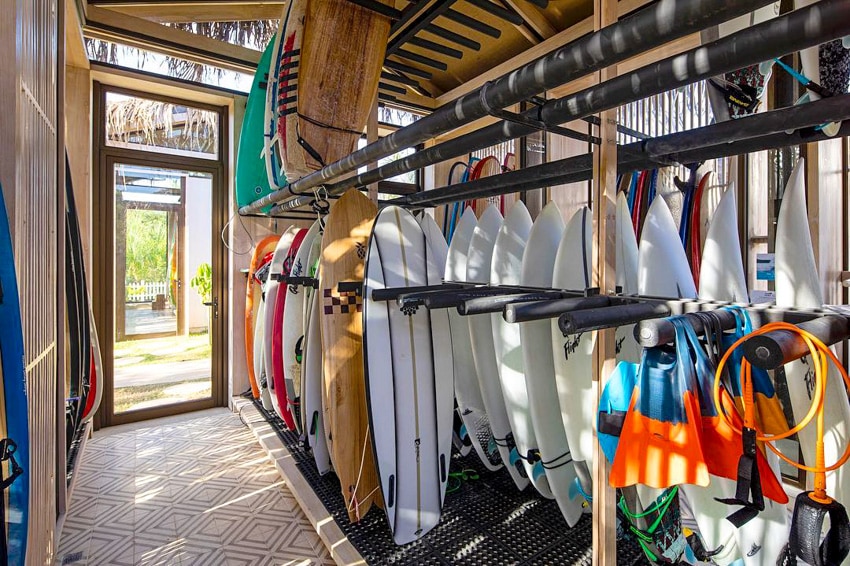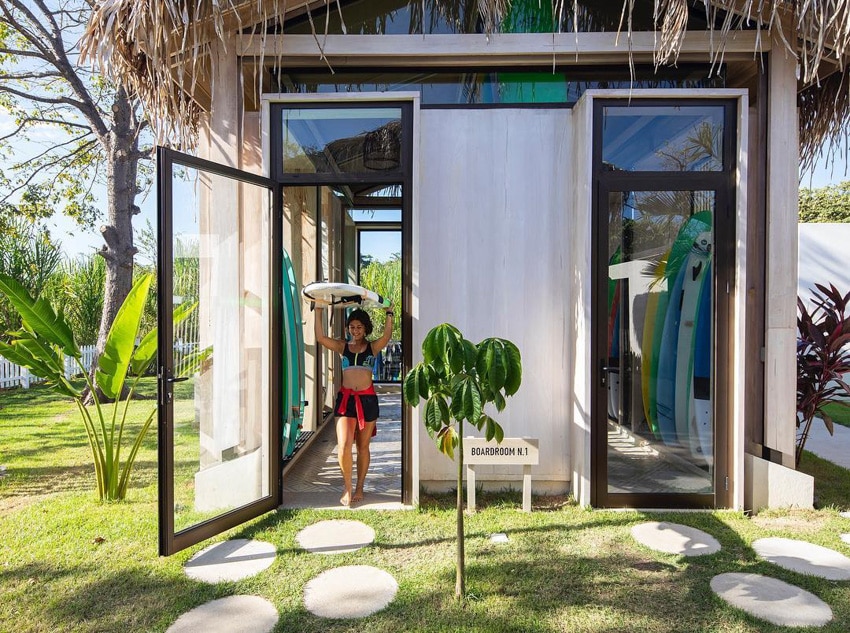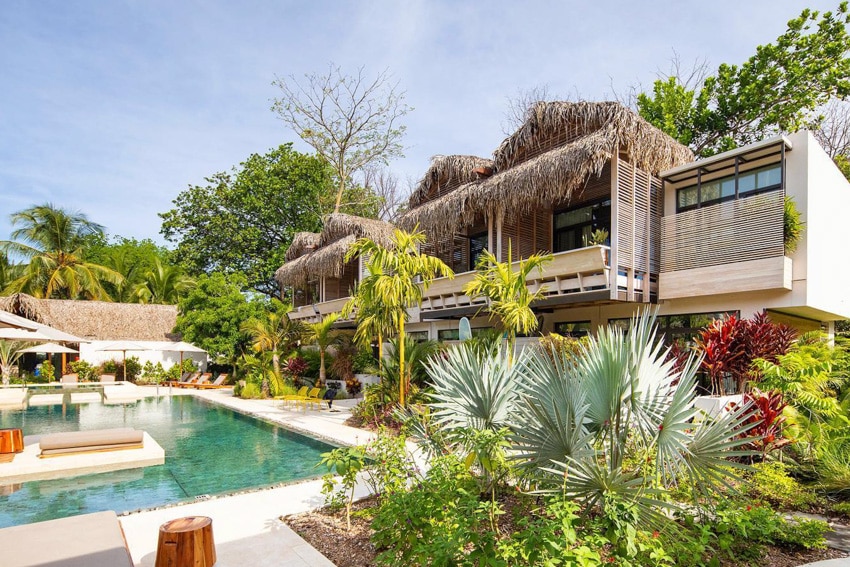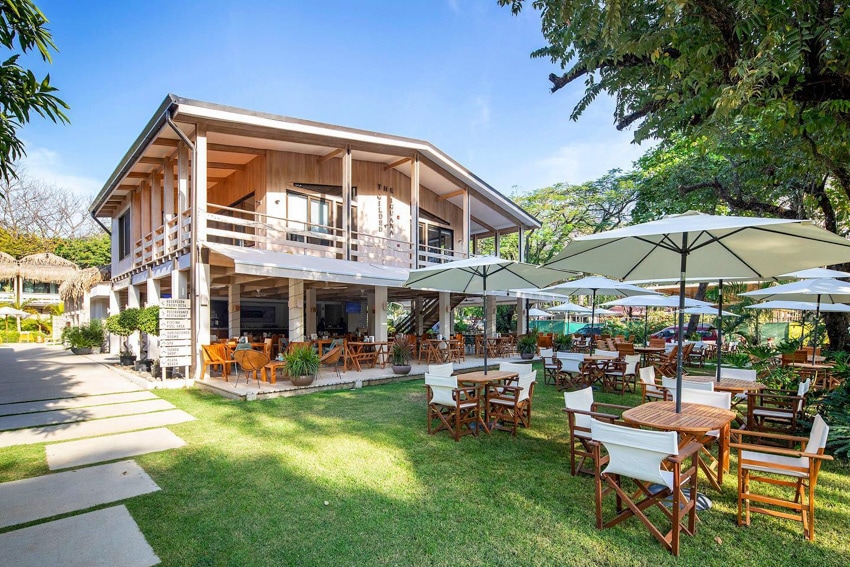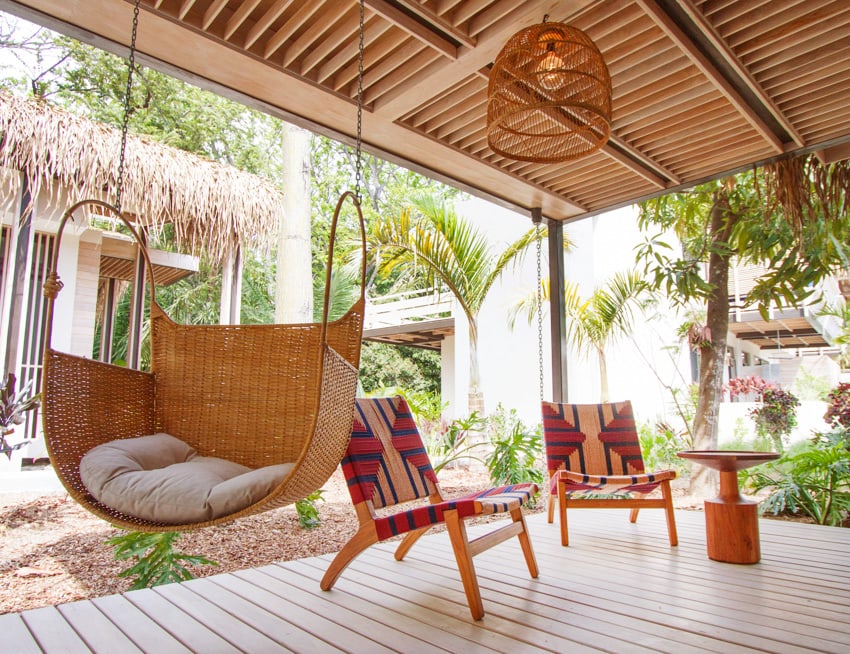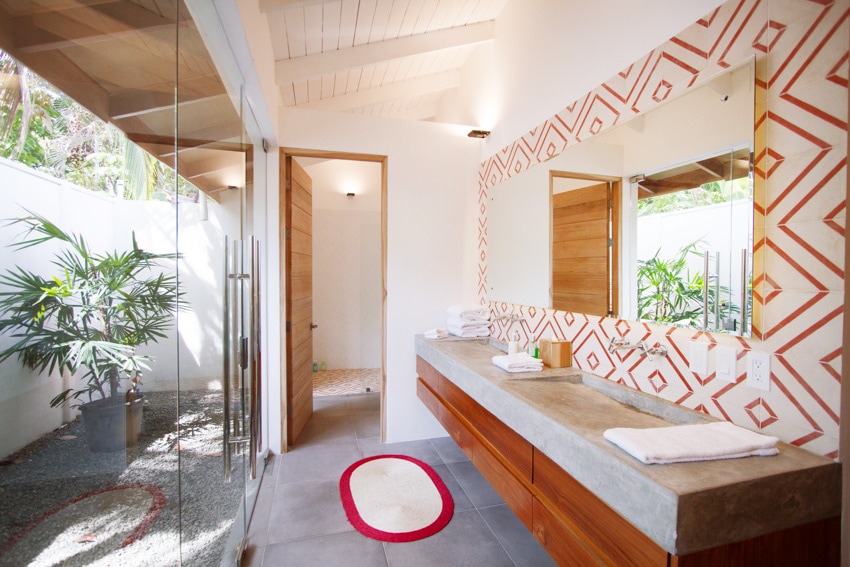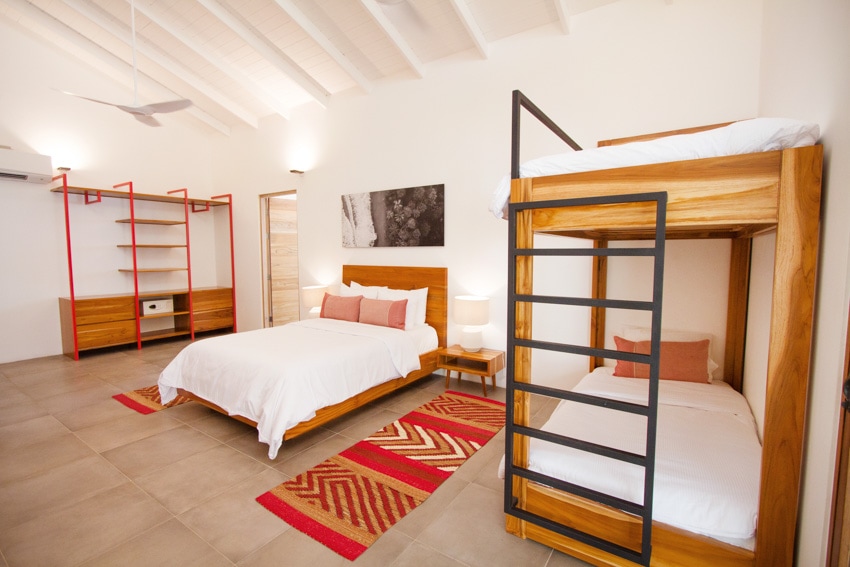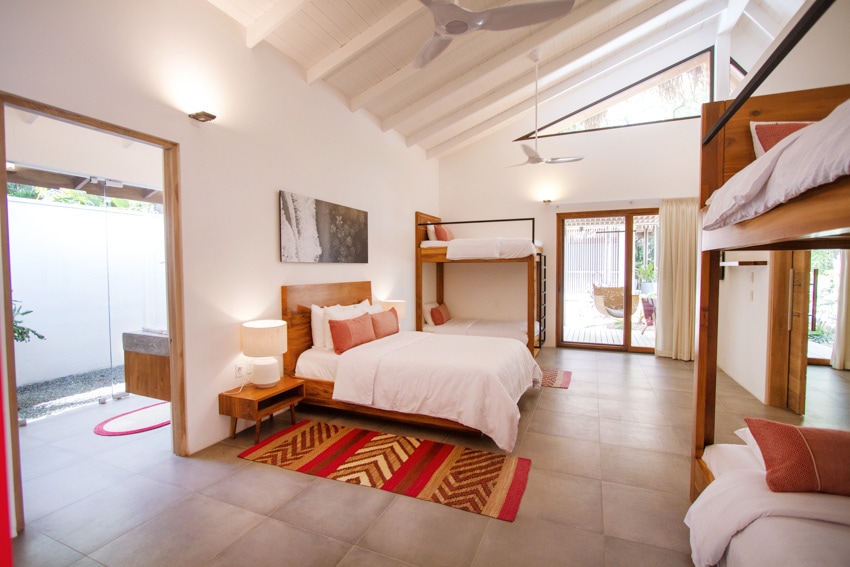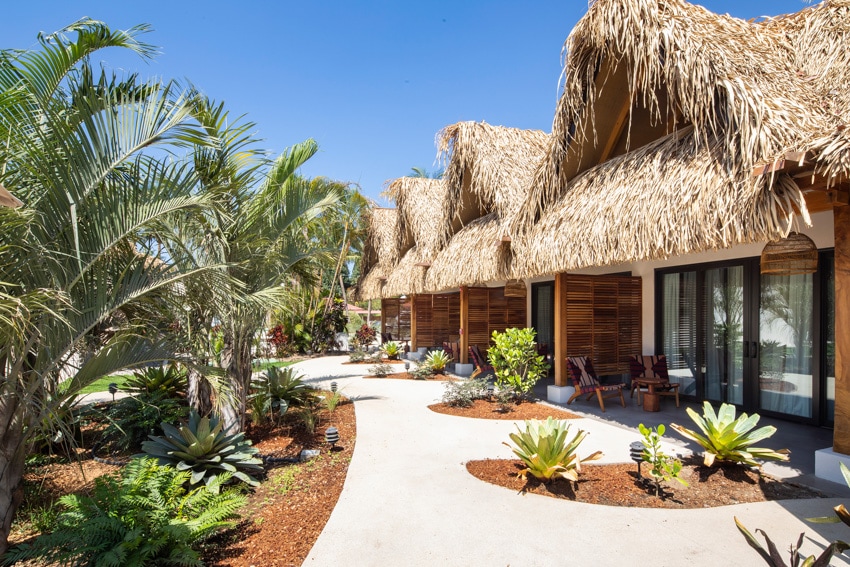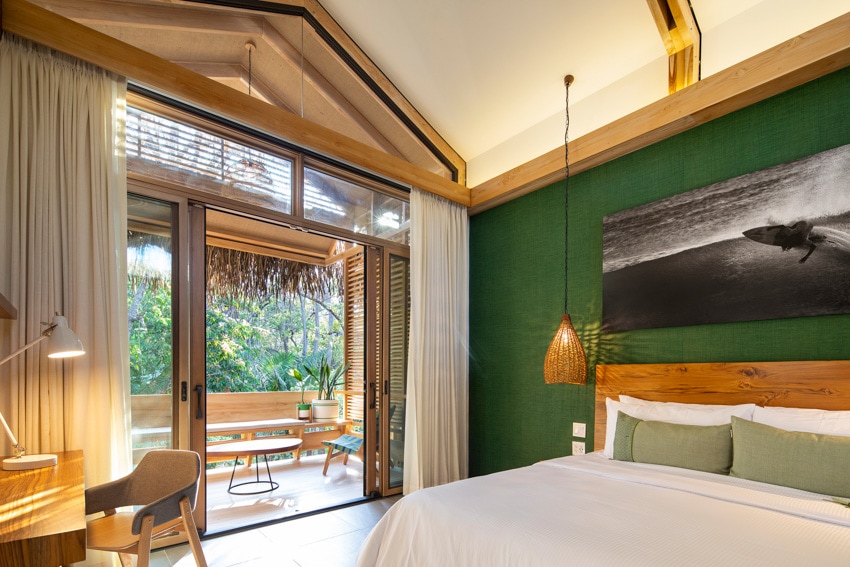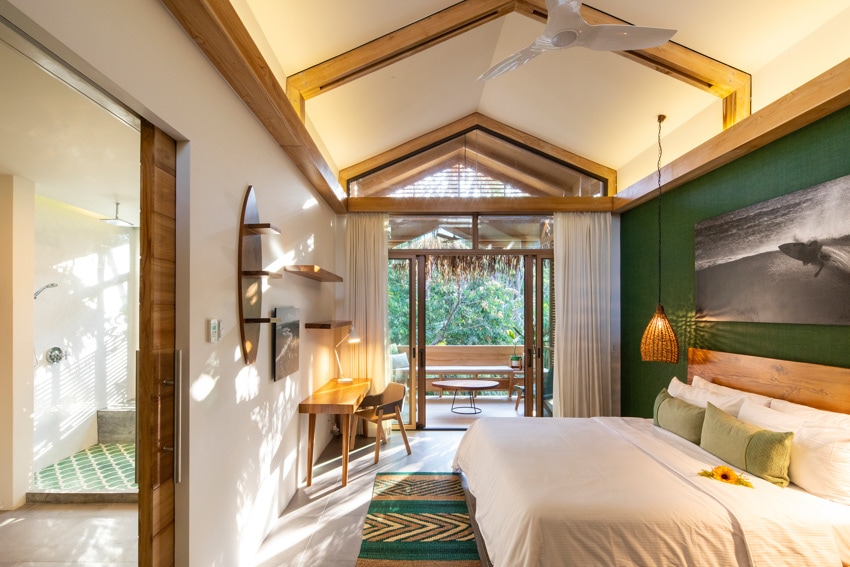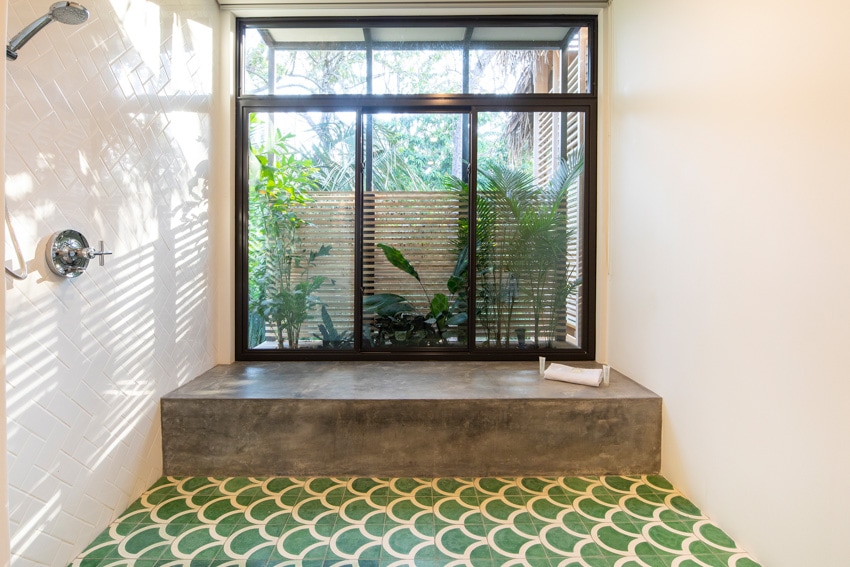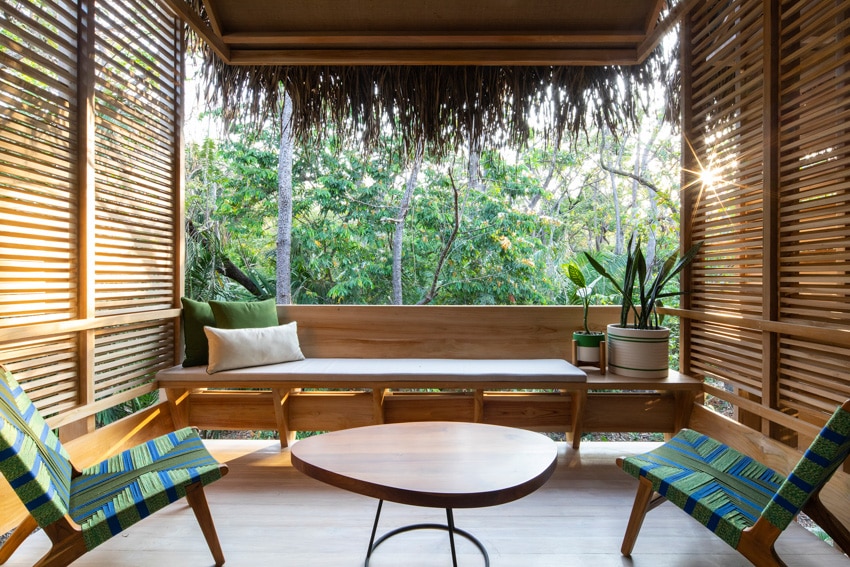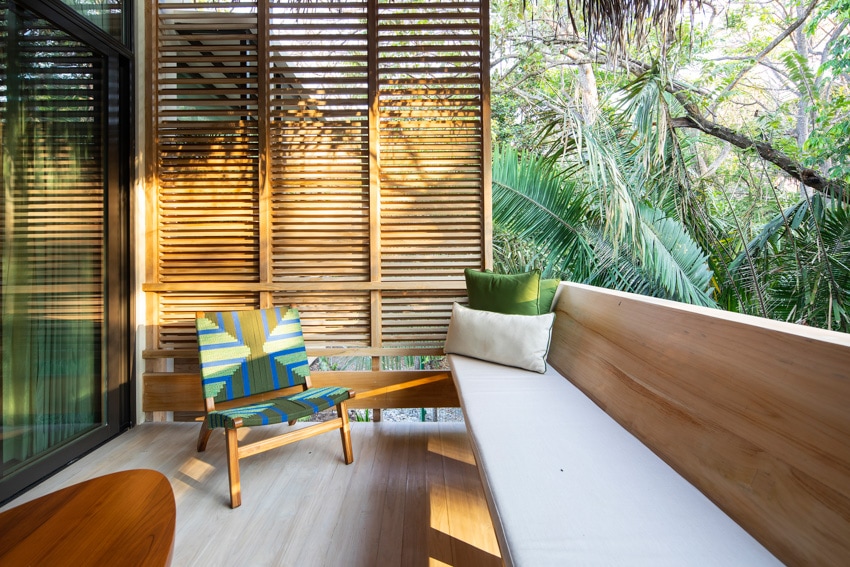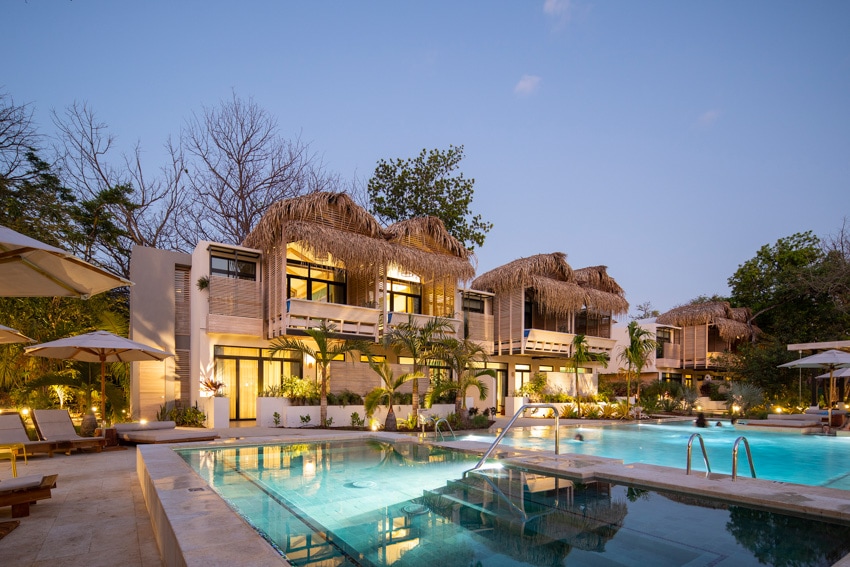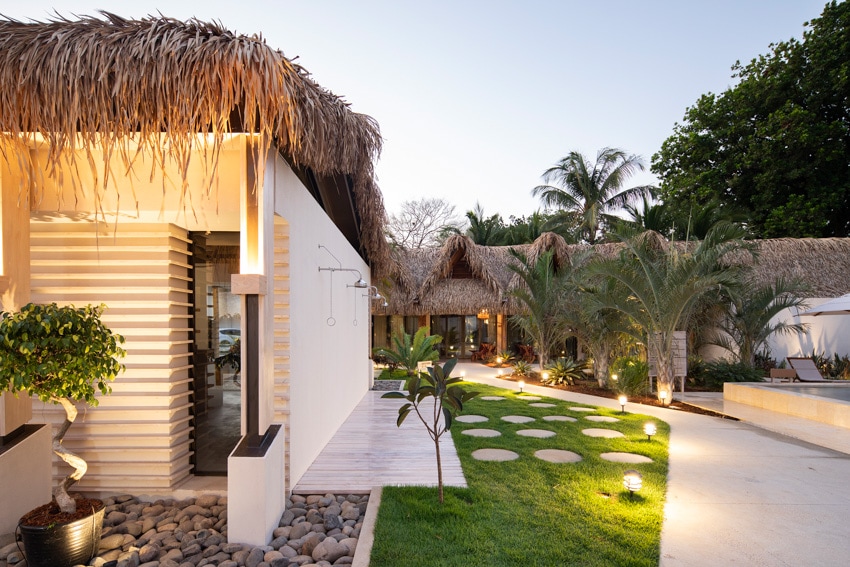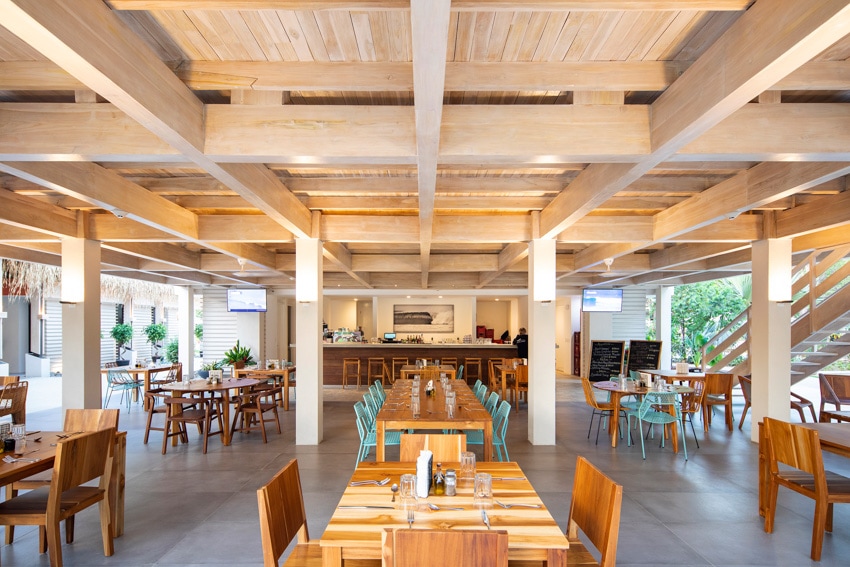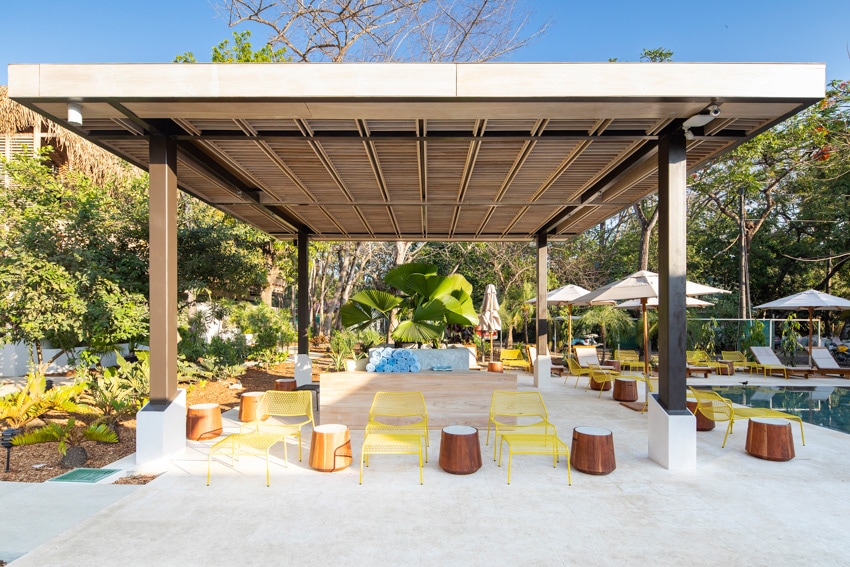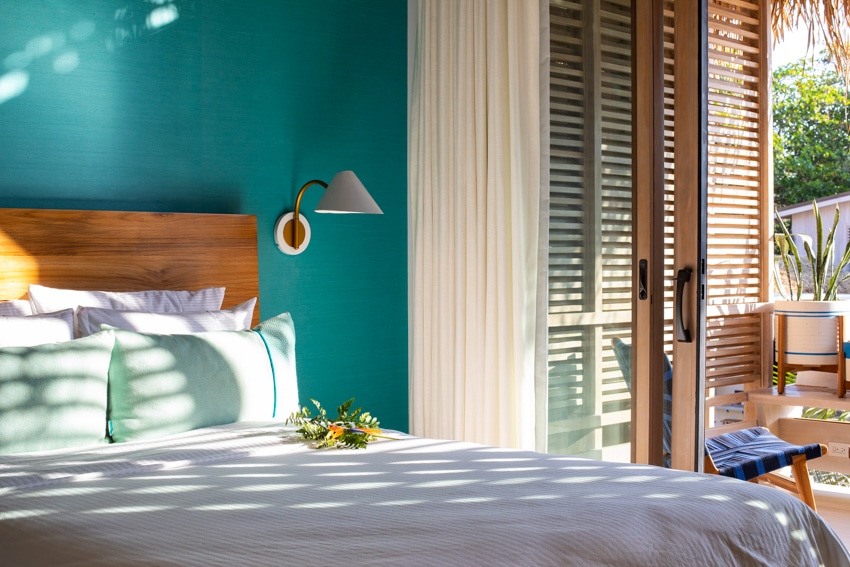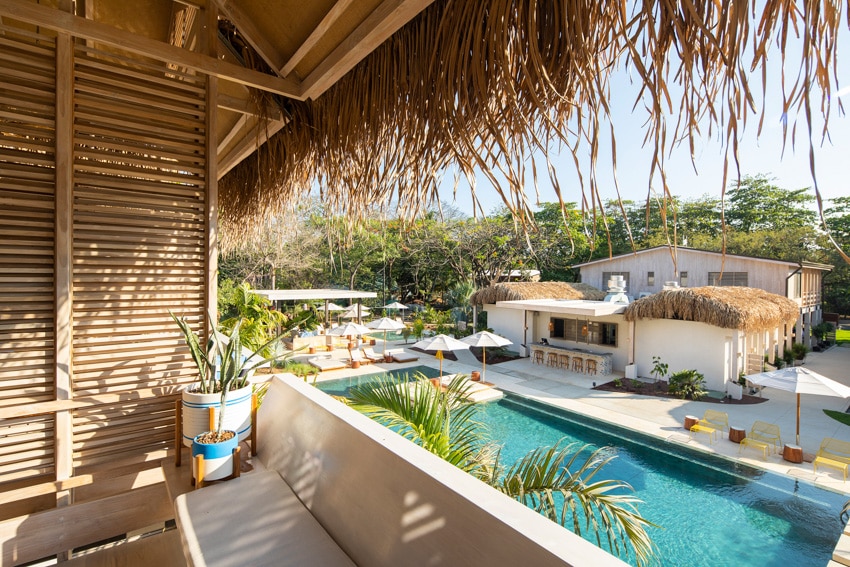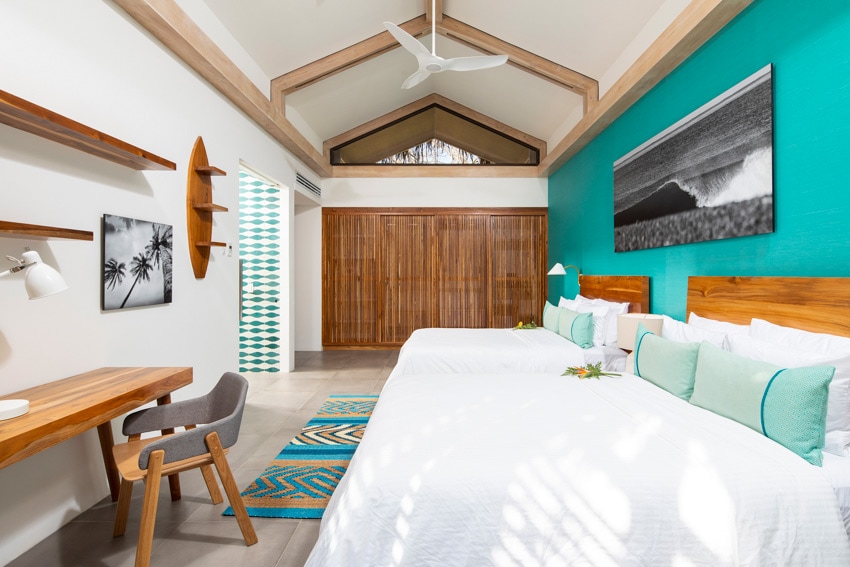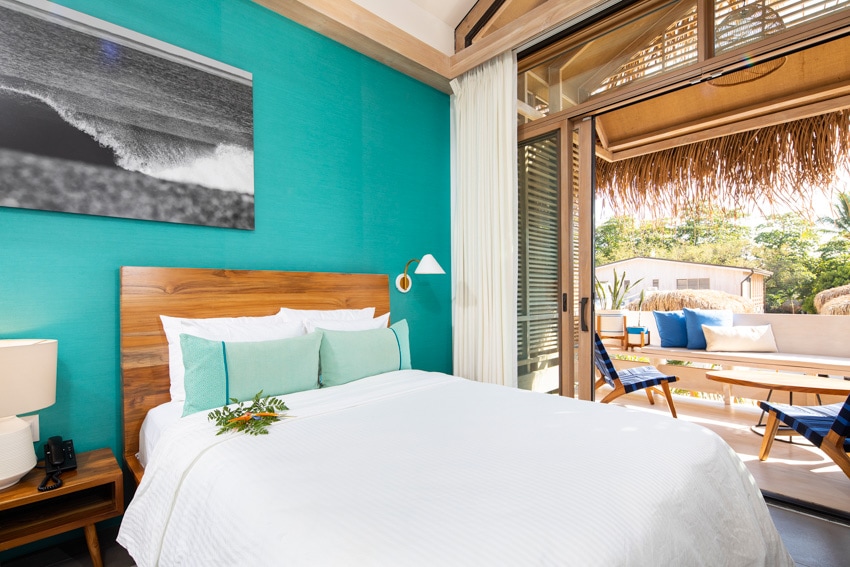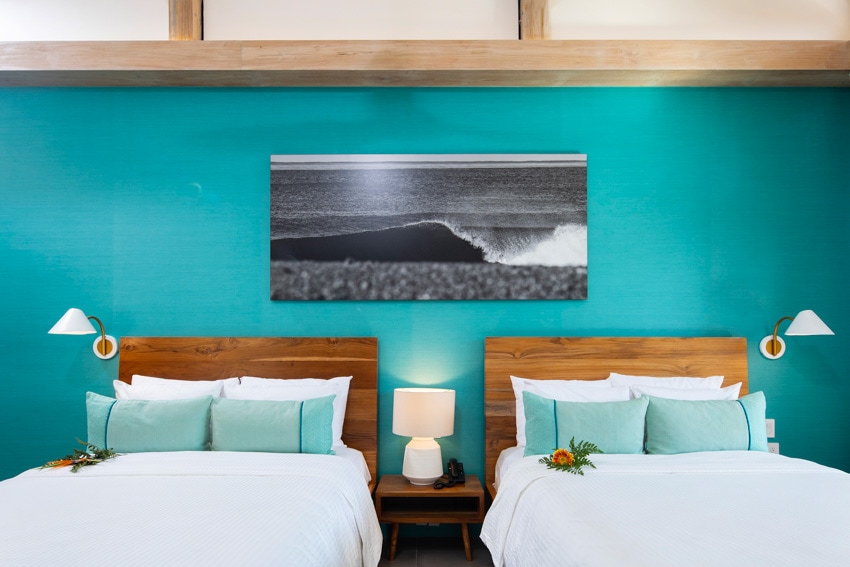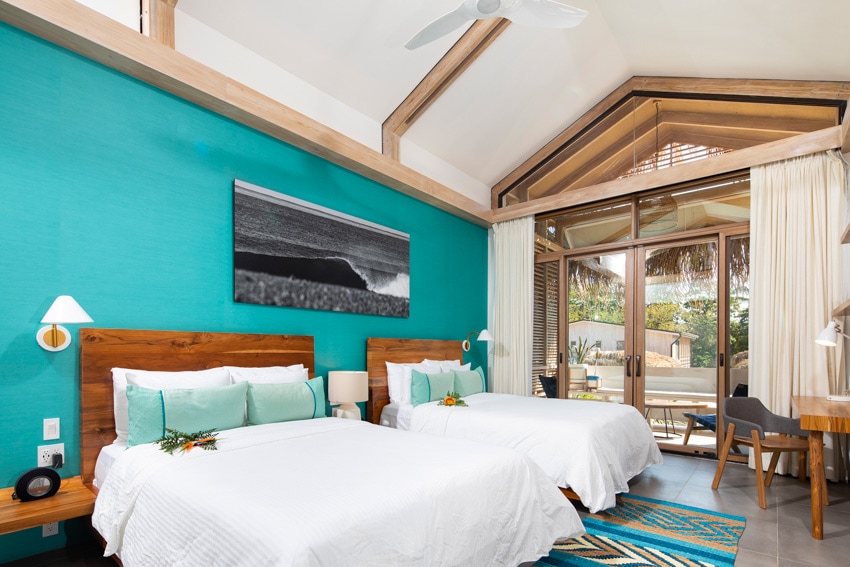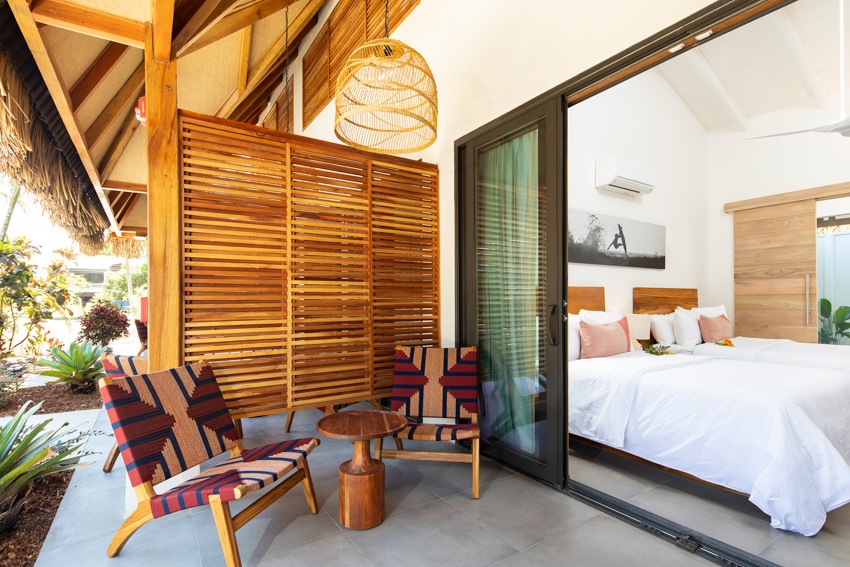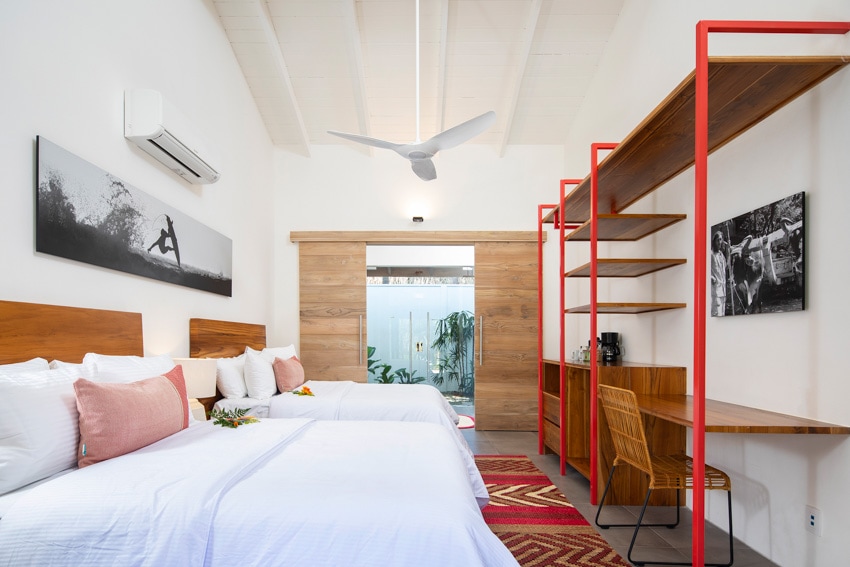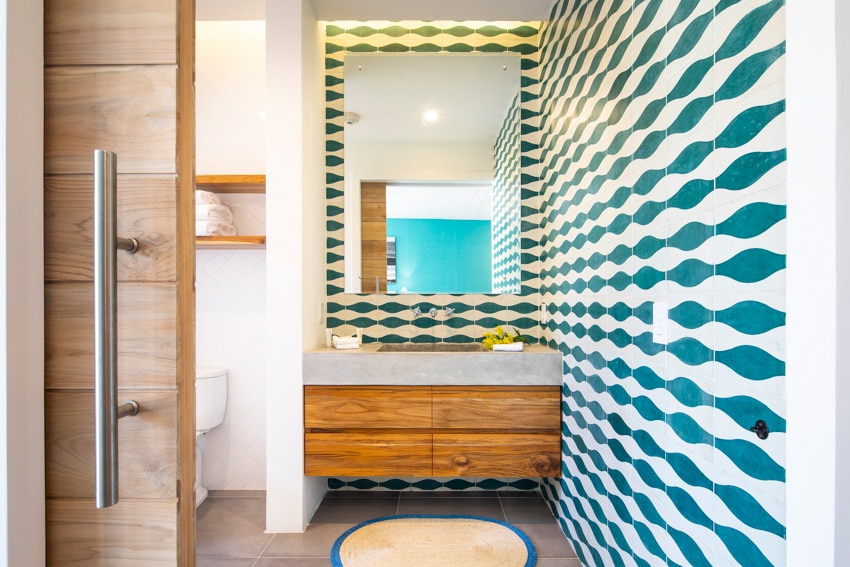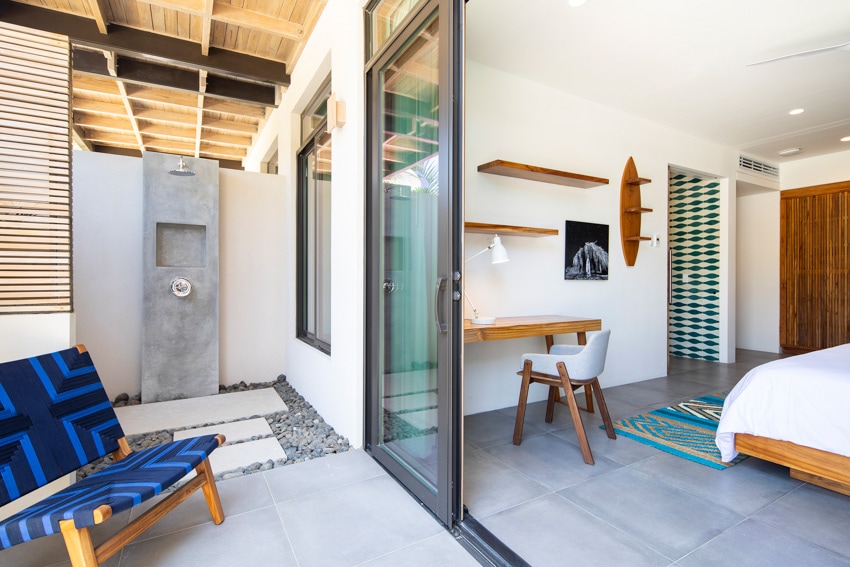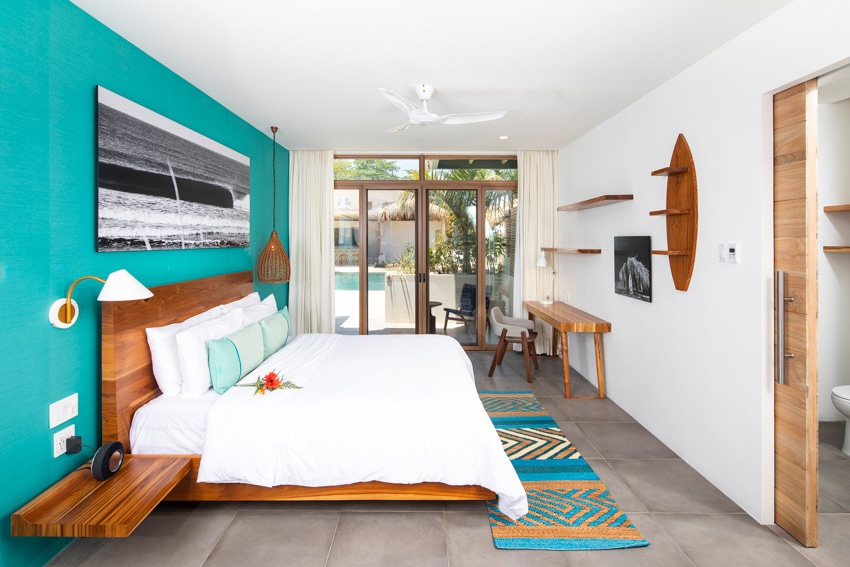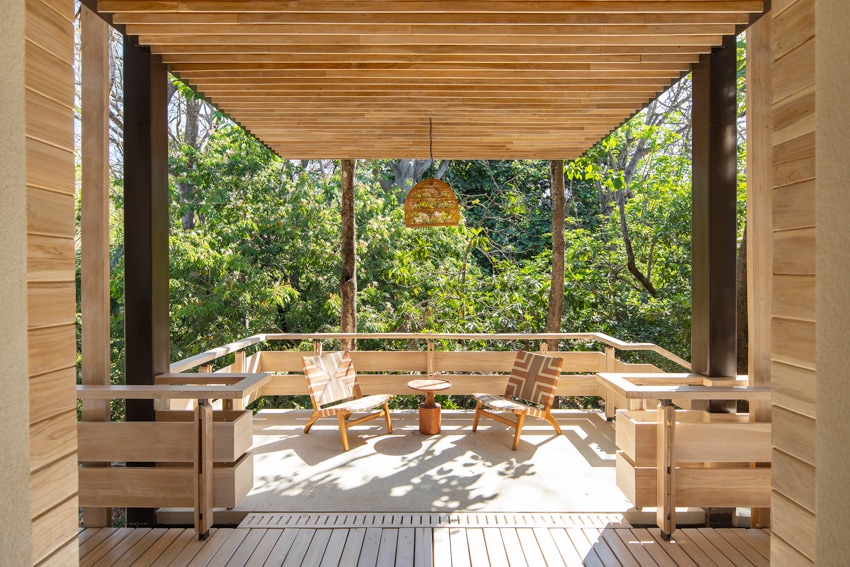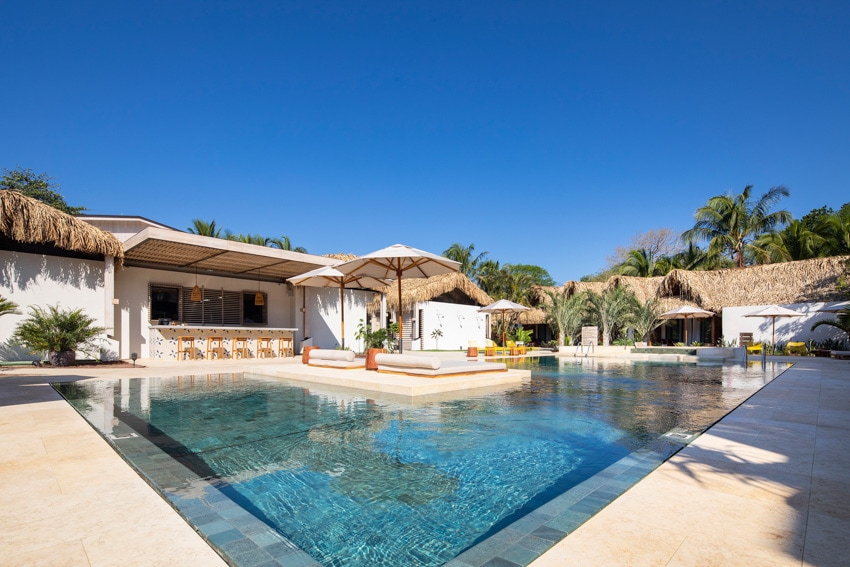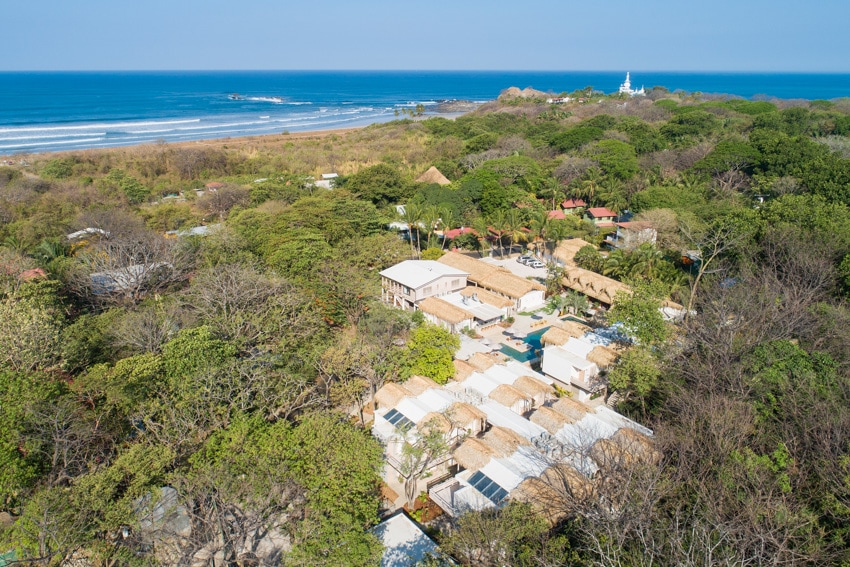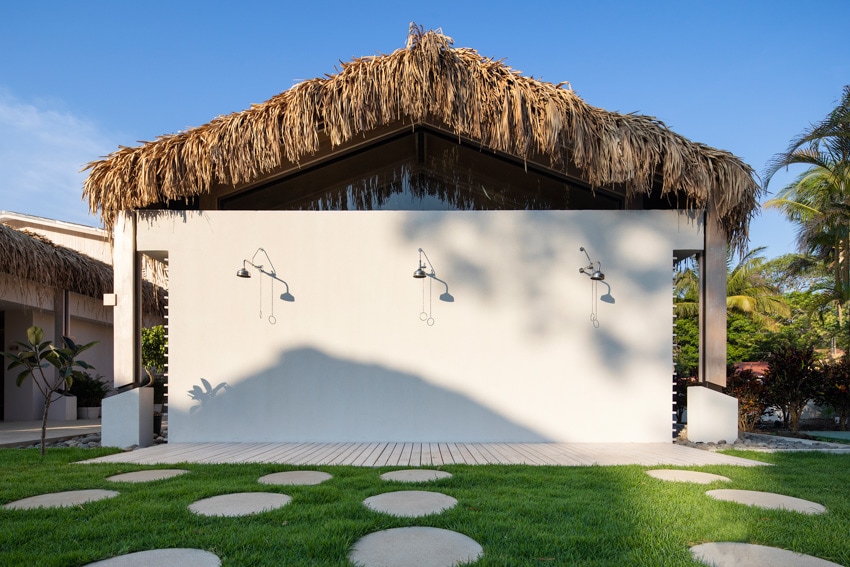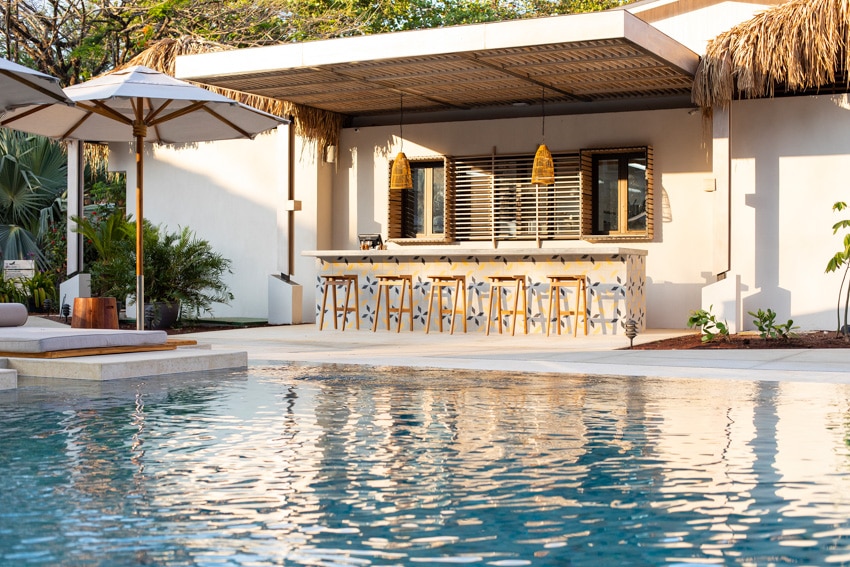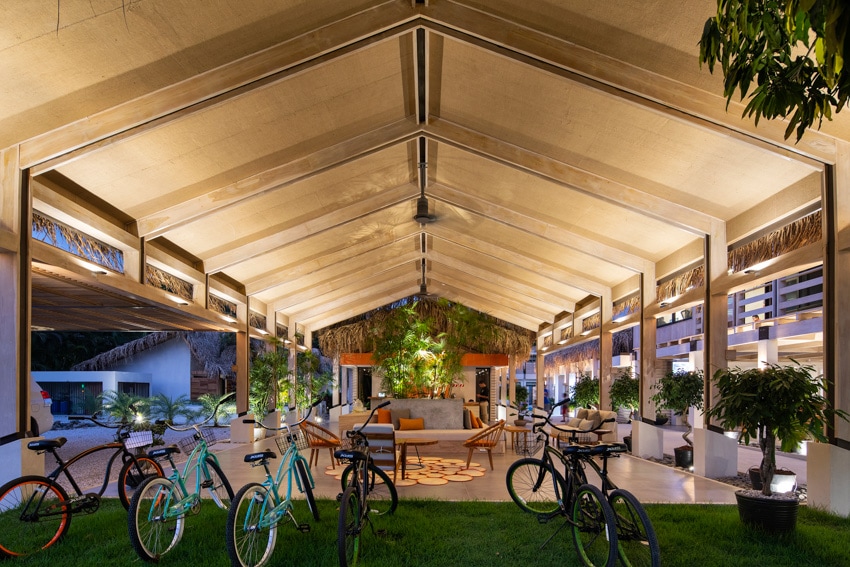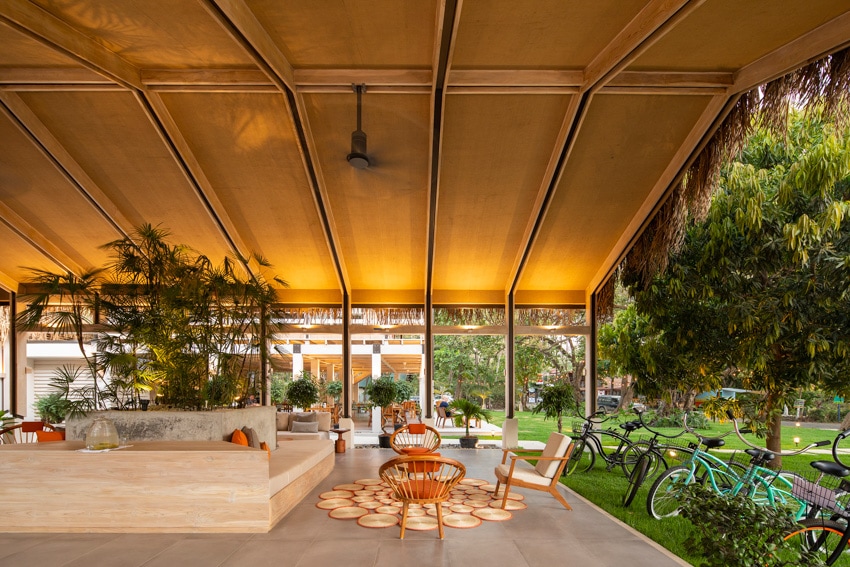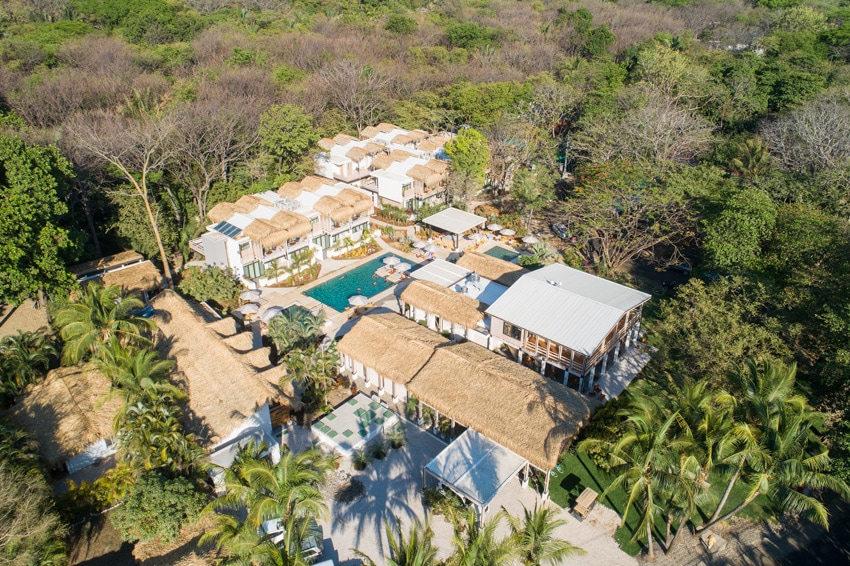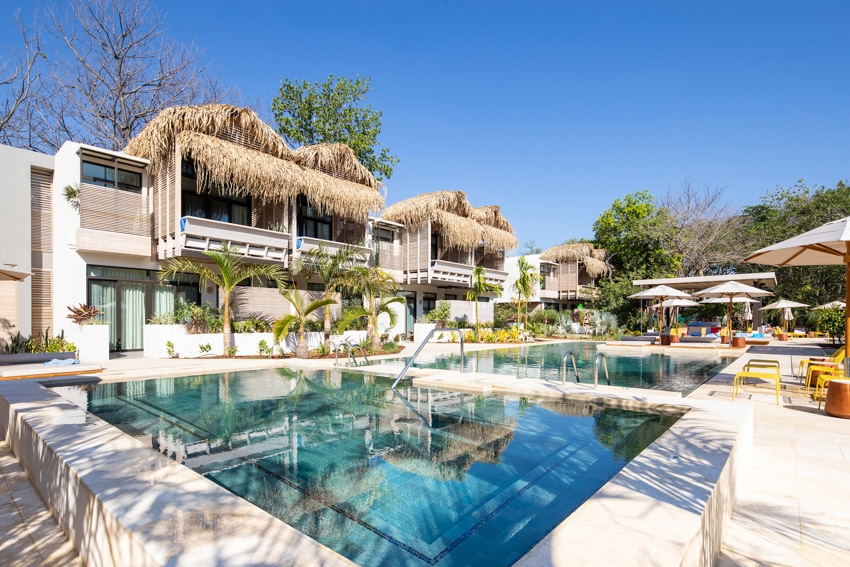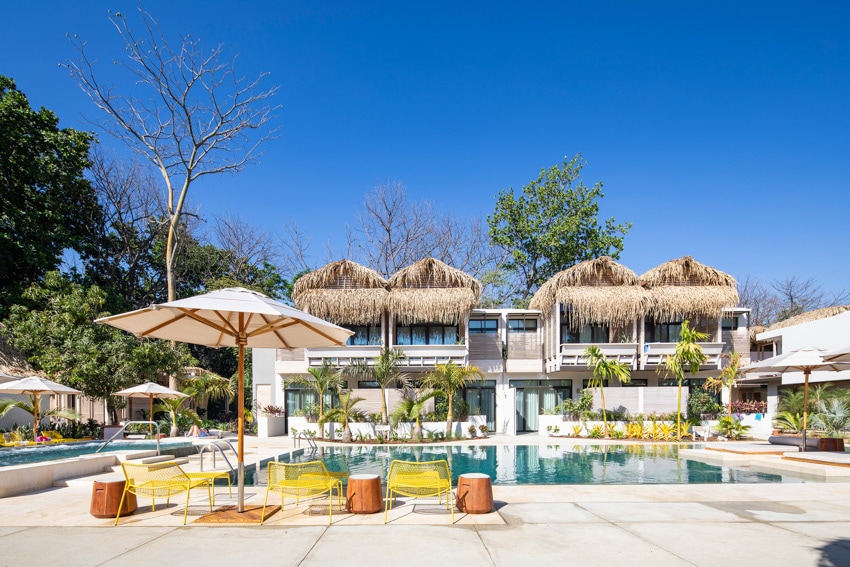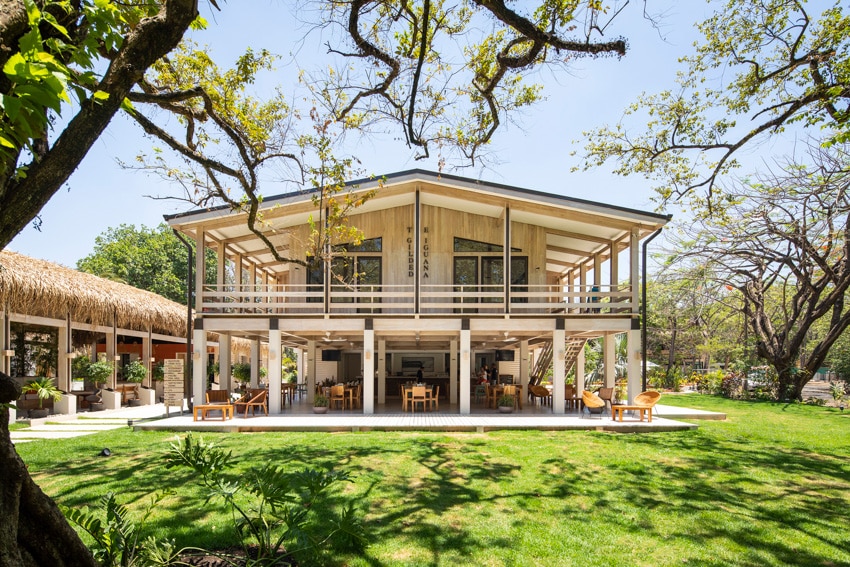 Modern surf hotel with posh amenities located a five minutes' walk to the breaks of Playa Guiones.
Originally built in 1988, The Gilded Iguana has almost been around since the beginning of Costa Rica's surf boom and due to a recent remodel, this charming surf hotel has never been better.
Designed by local award-winning architect Benjamin Saxe, the hotel features open breezy spaces with sleek modern touches, relaxed vibes, and lush landscaping. With an in-house restaurant and bar, multiple pools, hot tub, surf lessons, and their Surf Club (which gives you access to over 150 surfboards you can take for a spin), you'll have access to everything you need for a pampered surf trip in paradise.
Location-wise, The Gilded Iguana is just 200 meters from Playa Guiones, one of the marquee beaches and surf spots on the Nicoya Peninsula.
If you're interested in a more immersive experience, Lush Palm offers exclusive 5 or 7-night Surf Packages which can be booked with flexible dates. The package includes accommodations, daily surf lessons/coaching, video analysis sessions, surf theory, membership to their surf club (with unlimited surfboard access), and more. The surf coaching accommodates beginners to advanced surfers.
The Lowdown
VIBE: Relaxed modern oasis
LOCALE: Charming quiet beach town
ROOMS: 29 / various rooms accommodate 2 – 6 guests
FAMILY FRIENDLY: Yes
CLOSEST AIRPORT: Liberia International (LIR)
PRICING: from $240+ per night (rates vary greatly by season and room type)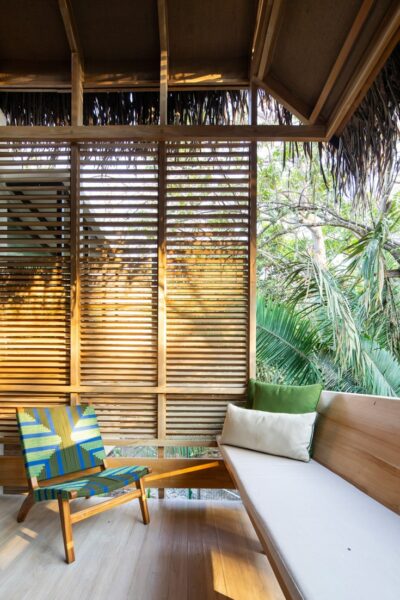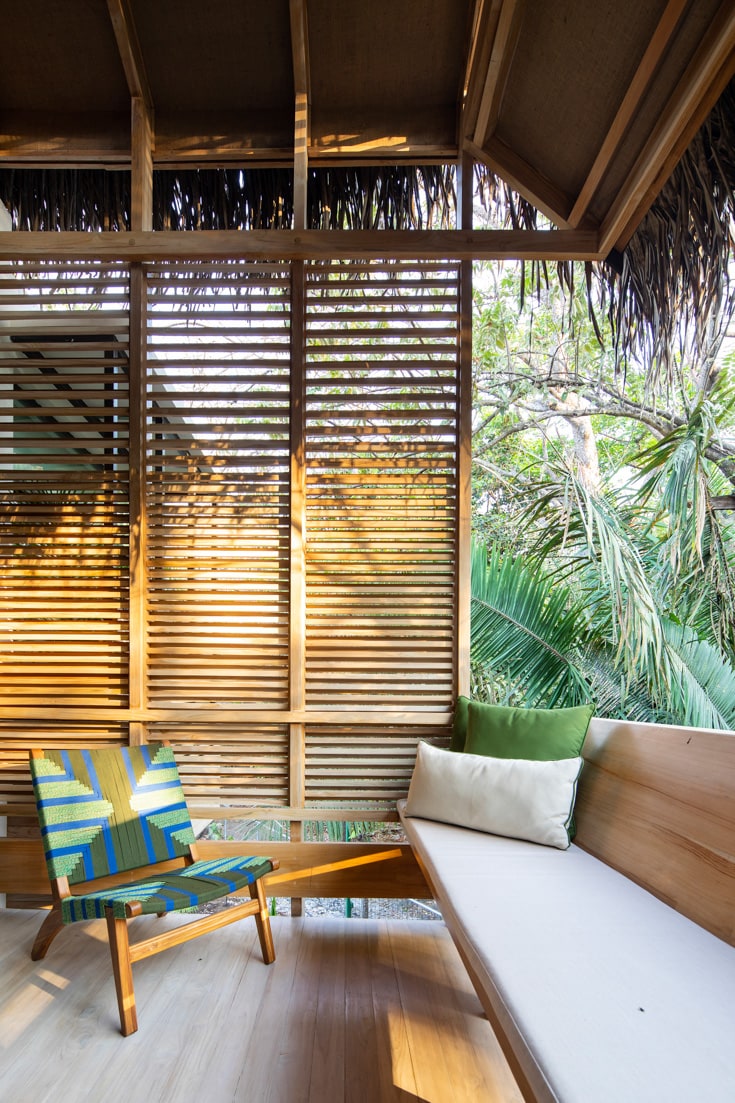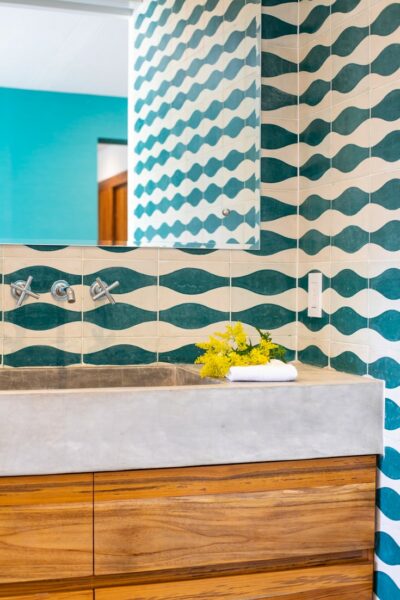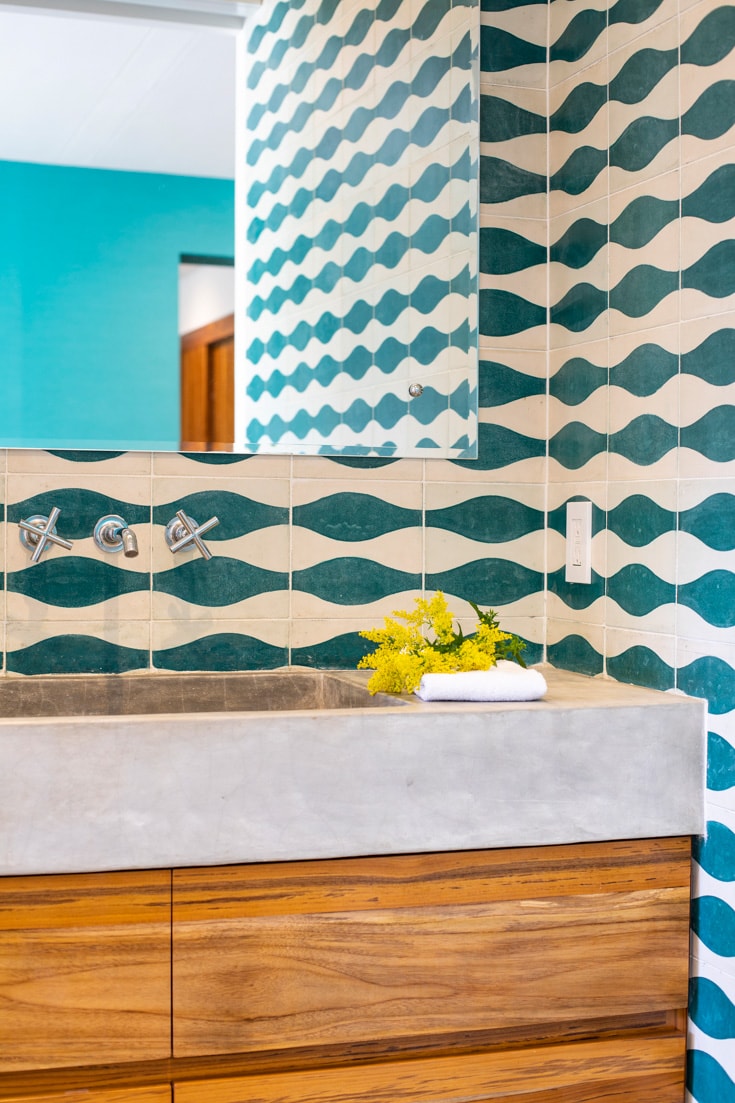 Features
Inside
The architecture and interiors throughout combine simple and unpolished materials such as teak, palm thatch, jute fabric, and concrete tiles with modern tropical furniture made with local materials and craftsmanship. Light-filled rooms feature indoor and outdoor showers and outside living spaces.
Outside
When you're ready to relax after a full day of surfing, there's no better way to do so than to kick back on a plush daybed at the pool or enjoy an in-house spa treatment. The hotel features numerous outdoor pools (including a hot tub and kid's pool), surrounded by a peaceful picturesque deck area.
Eat & Drink
Daily breakfast is included with your stay, and the on-site restaurant and bar is open all day serving Mediterranean fare and Costa Rican favorites. From fresh seafood and pasta to ceviche and mojitos, you'll find plenty of delicious options to refuel for another day in the waves. Live music Tuesdays from 6-10pm.
The Surf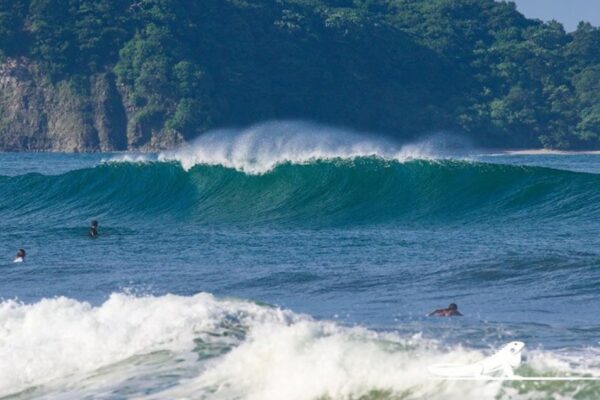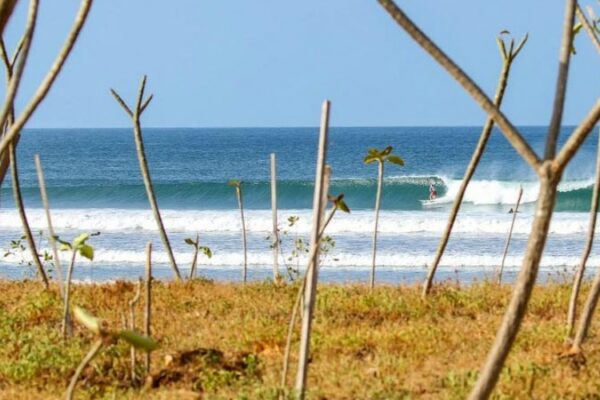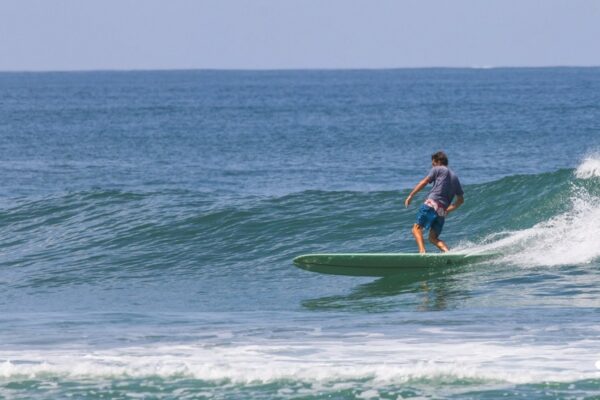 Costa Rica's Nicoya Peninsula enjoys consistent surf all year long, with the peak season being between April and September, when south swells are frequent. Nosara's marquee spot is Playa Guiones, a long beach with numerous, punchy sandbar peaks and a reef break at the northern end. While the user-friendly waves at Playa Guiones have become rather popular in the past few years, the surrounding coastline is home to a number of semi-secret spots. Advanced surfers might want to explore north or south to search out more powerful and potentially hollow waves.
WATER TEMP: 77 – 86 °F (25 – 30 °C)
PEAK SURF SEASON: April – Sept
SHOULDER SURF SEASON: Nov – Mar
SURF EXPERIENCE: Beginner to advanced
Details
CHECK IN: 3 pm
CHECK OUT: 12 pm
Rooms
Standard Double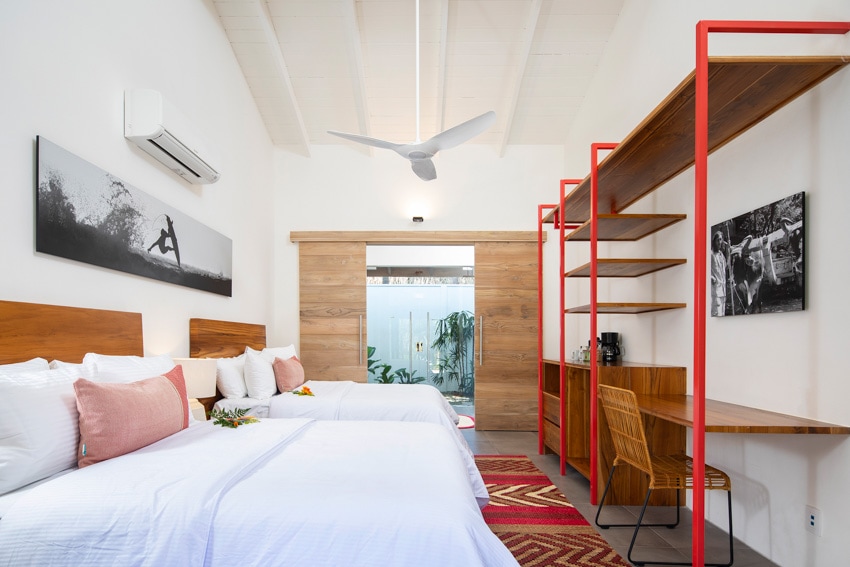 STANDARD SURF ROOM
DOUBLE BED
Standard Surf Rooms at The Gilded Iguana are located to the north of the pool, and are the best value options for accommodations at the hotel.
Standard Queen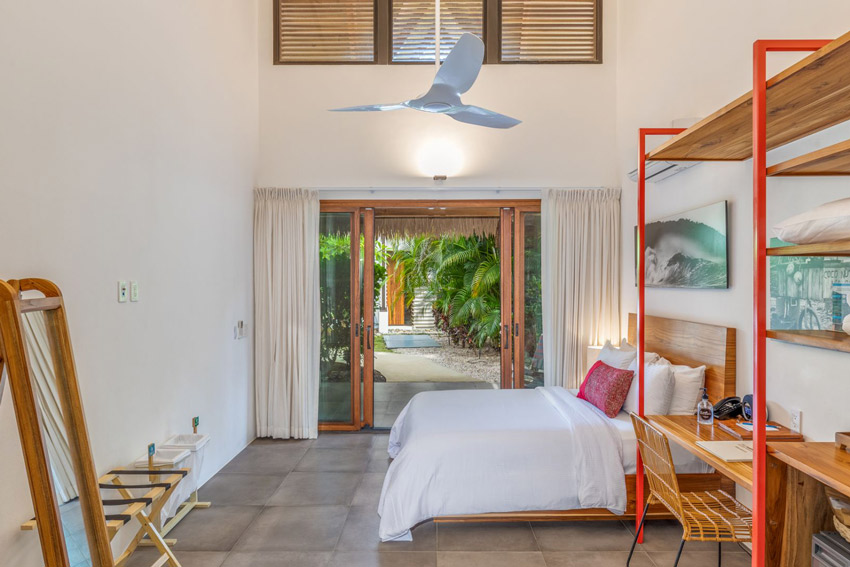 STANDARD SURF ROOM
HANDICAP ACCESSIBLE
A Standard Surf Room which is handicap accessible and has one queen size bed instead of two double beds which makes the room more spacious.
Premium King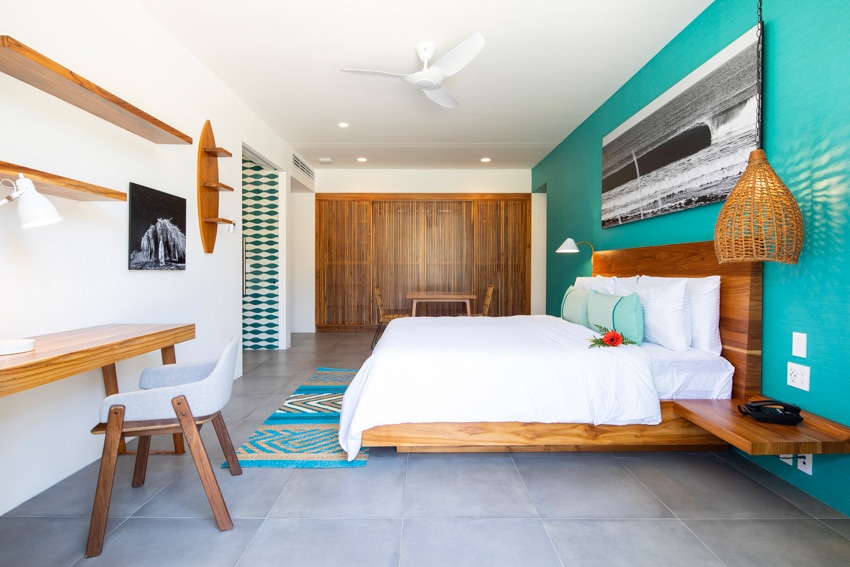 The Premium King Room features a king size bed, table and chairs, desk, mini bar and fridge, coffee, and tea maker. The Premium King Rooms have an outdoor terrace with an outdoor shower vaulted ceilings. All rooms have surfboard storage.
Premium Double Queen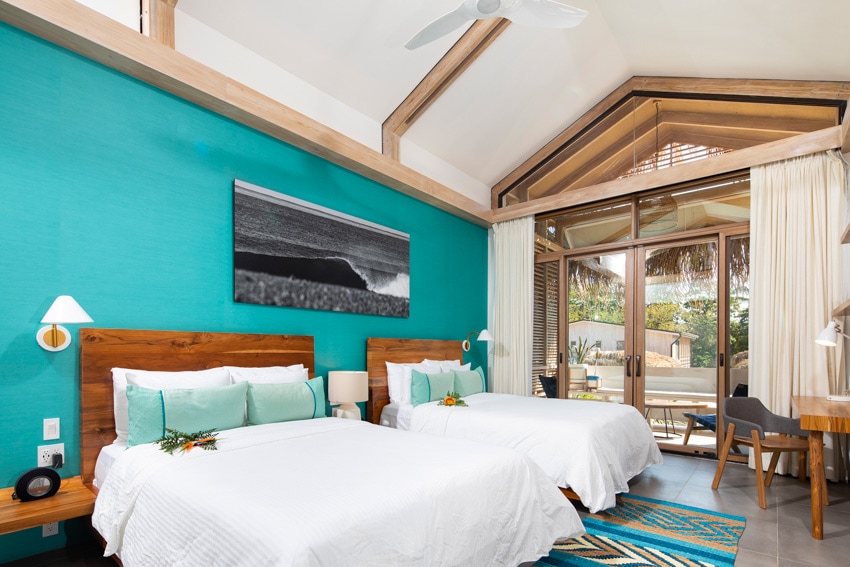 The Premium Double Queen Room features two queen size beds, side tables, table and wall lamps, mini bar and fridge, coffee and tea maker.
Premium Plus King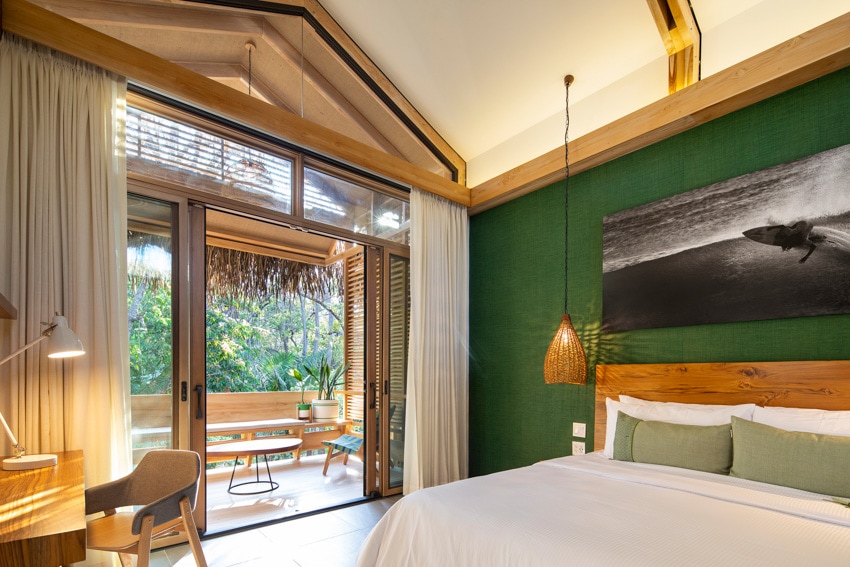 Located on the upper level, The Premium Plus King rooms features a King size bed, vaulted ceilings, a table and chairs, outdoor balcony, and extra large bathroom.
Premium Plus Double Queen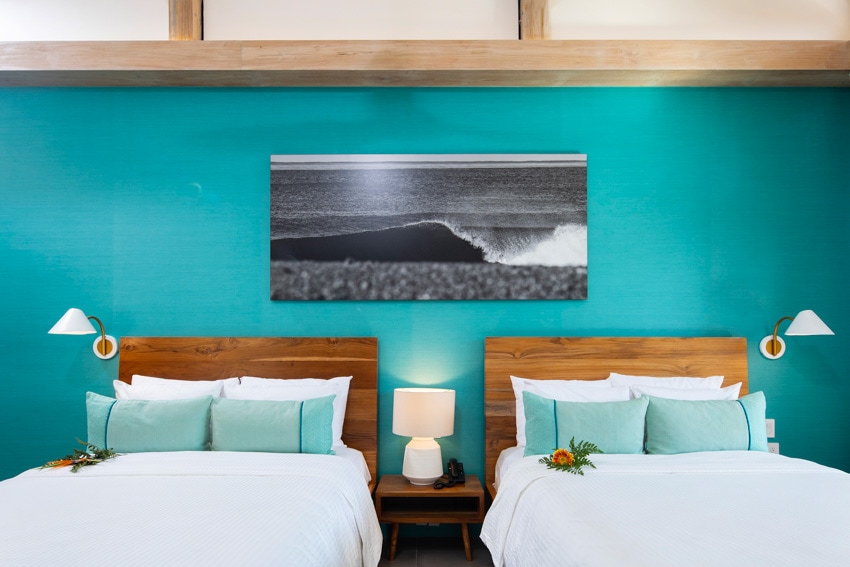 PREMIUM PLUS DOUBLE QUEEN
Located on the upper level and overlooking the pool, The Premium Plus Double Queen rooms feature two queen beds with side-tables, vaulted ceilings, outdoor balcony, and extra large bathroom.
Surfer Suite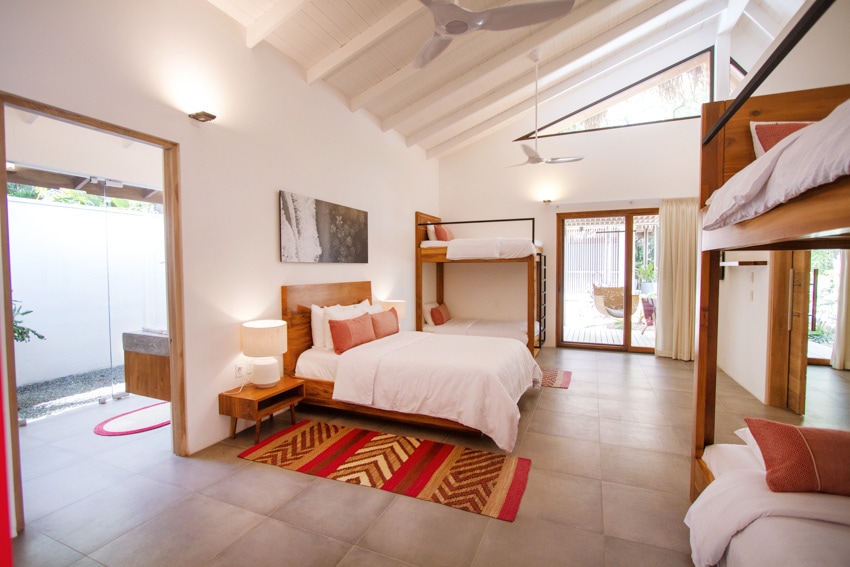 Stay in the Surfer Suite at The Gilded Iguana to enjoy the ultimate Nosara getaway. Room for Surf families or groups from 2-6 people.
Good to Know
– The Gilded Iguana's Surf Club is a luxe setup located along a path on the way to the beach and offers surf lessons, video coaching, photography, and guided surf excursions. Services can be booked a la carte, or you can become a Surf Club member for discounts on services, personal air-conditioned board storage, and access to all surf equipment (over 150 different boards for all levels and styles). Surf Club memberships are included in the Surf Packages outlined above.
– Mountain biking rentals, lessons, and excursions are available at the hotel, and the staff at the front desk can help coordinate a number of tours such as fishing, ziplining, snorkeling, and more.
– The hotel is family friendly and has a kid's pool for toddlers and babysitting services available at an extra charge. The first floor rooms are more easily accessible with little ones, and if you would like a crib, just ask when booking.
Location
Nosara, Costa Rica
Nosara is both a district and a village on the Pacific Coast of the Nicoya Peninsula. Known both for its world-class waves and vibrant yoga scene, the village has seen extensive growth over the past decade, but still maintains its quiet Central American charm.
In addition to great waves and other adventure sports, Nosara is also home to a variety of fun animals such as white-faced monkeys, coatimundi, and olive ridley turtles. A tidal blowhole and numerous animal rehabilitation and wildlife refuges round out the experience at this Costa Rican staple.
Getting There
By plane: Nosara (NOS) is the local airstrip, and flights on the domestic carrier Sansa can be as short as 20 min from Liberia (LIR) and 45min from San Jose (SJO). The planes for these connections are small prop-engined aircraft. A taxi from NOS to The Gilded Iguana is $20 + tax each way and it's only about a quick 12 minute drive.
The closest International airport is Liberia International Airport (LIR) which is a two and a half hour drive to the hotel, and San Jose International Airport (SJO) is a five-hour drive. You can rent a car, or the hotel can help arrange transportation from the airport. The price for transport in an air-conditioned minivan is around $150 per trip from Liberia, and $260 per trip from San Jose (a minivan can carry a group of 4 – 6 people with a piece of luggage for each person).
The Small Print
Terms and Conditions
CHECK-IN / CHECK OUT
Rooms are ready from 3pm on. Check-out is expected to be by 12pm. The front desk is occupied 24/7.
PAYMENT POLICY
Full payment is required to confirm your reservation.
CANCELLATION POLICIES
High Season
From January 03, 2022 to March 31, 2021
From November 1, 2021 to December 19, 2022
Medium Season
From April 01 to April 31, 2022
From June 01 to August 31, 2022
Green Season
From May 2022 to June 07, 2022
From September 1, 2021 to October 31, 2022
New Year Season
From December 20, 2022 to January 3, 2023
*Minimum stay of 7 nights
Easter
April 10, 2022 to April 16, 2022
*Minimum stay of 3 Nights
Medium & Green Season:
Cancellations requested 21 days or more before arrival are without penalty.
Cancellations requested from 20 to the day of arrival 100% penalty.
High Season & Easter:
Cancellations requested 36 days or more before arrival without penalty.
Cancellations requested from 35 to 21 days before arrival 50% penalty.
Cancellations requested 20 days before arrival 100% penalty.
Peak Season / Christmas and New Year:
Cancellations requested 66 days or more before arrival are without penalty.
Cancellations requested from 65 days to the day of arrival 100% penalty.
MINIMUM STAYS
Minimum of 3 nights from December 20 to 26.
Minimum of 7 nights from December 26 to January
CHILD POLICY
Children from 0 to 5 years old are free when they share existing beds in the room. To request a crib, requests must be made at time of reservation, there is a charge for this service of $20 per day plus tax. Availability is limited, so the hotel does not guarantee cribs for everyone who requests them.
PET POLICY
Pets are not accepted in the rooms or in the facilities in general.
OTHER
The Hotel has a NO smoking policy, ask about specific areas for smokers, before making the reservation or at the time of check in.