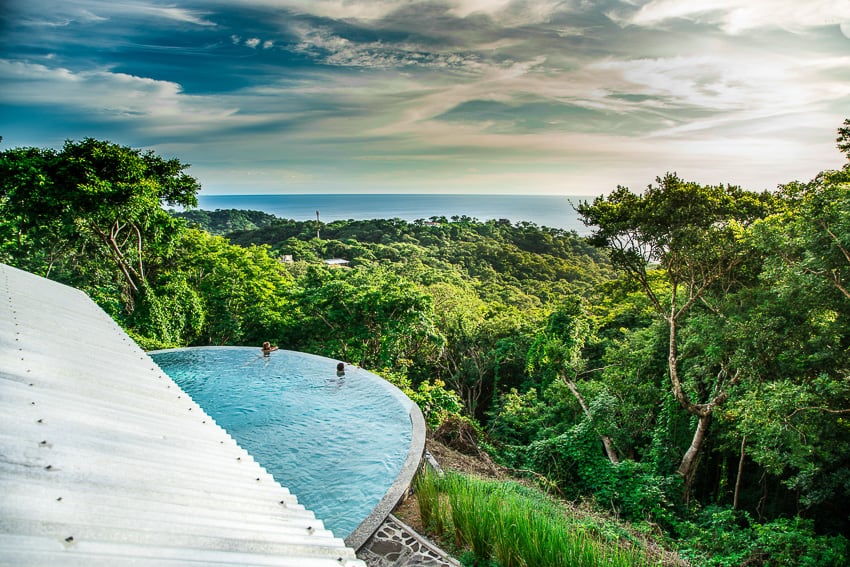 Rapture Surfcamp Nicaragua is a laid-back modern surf camp nestled in the jungle above Playa Maderas.
This brand new surf resort by Rapture Surfcamps is a gem of a place, offering modern accommodation for travelers of all budgets. The camp sits on a hillside property above Playa Maderas with sweeping views of the jungle and ocean.
Playa Maderas is a small beach village near the town of San Juan del Sur on the southwest coast of Nicaragua with great surf and chill tropical vibes. The beach break at Maderas is one of the best in the San Juan del Sur area, with pumping year-round consistent (and sometimes hollow) surf.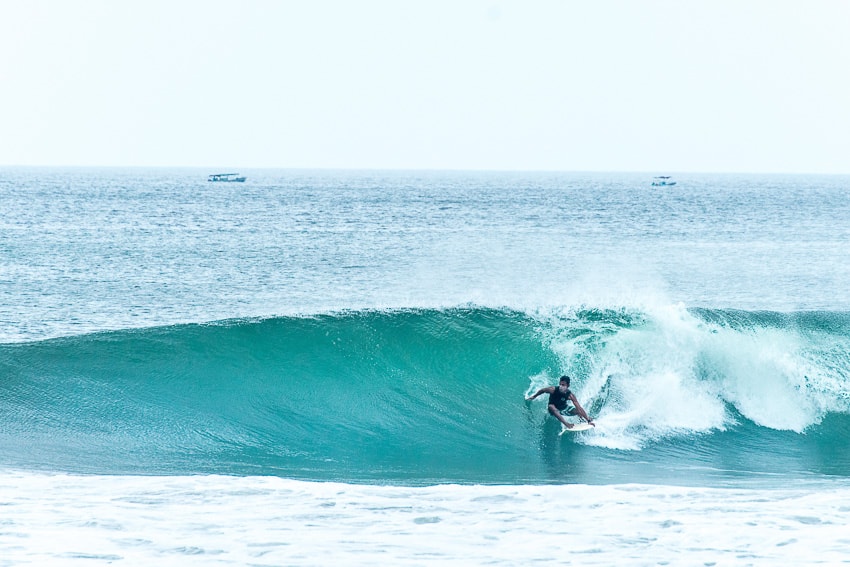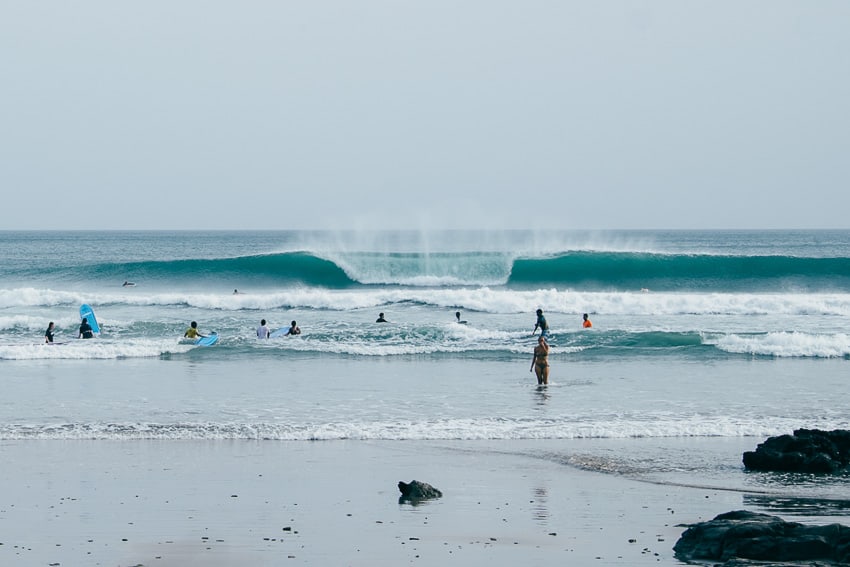 While the main break is reserved for more advanced surfers, if you're just learning to surf, the inside whitewater is a friendly spot for beginners. Rapture Surfcamp has a surf school with qualified instructors to get you started on your surfing journey, as well as surf guides and boat trips for more advanced surfers looking to explore the best breaks in the area.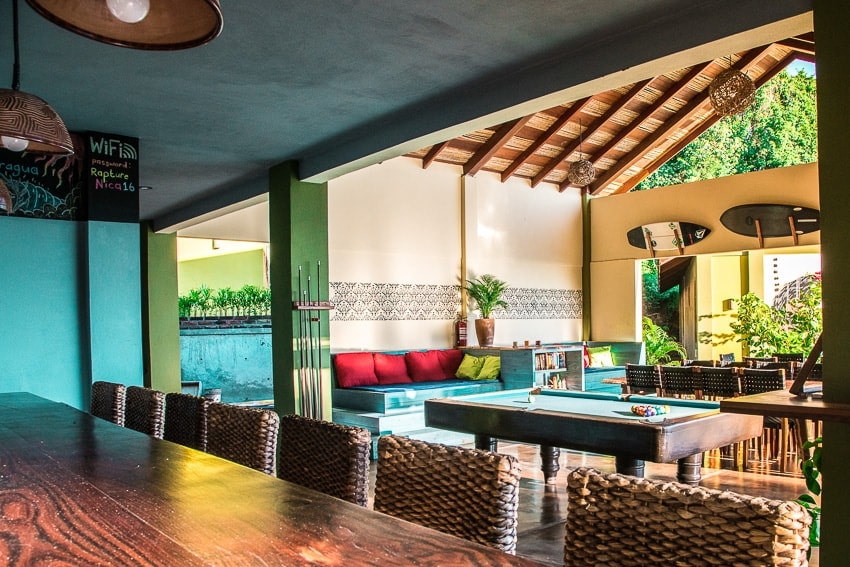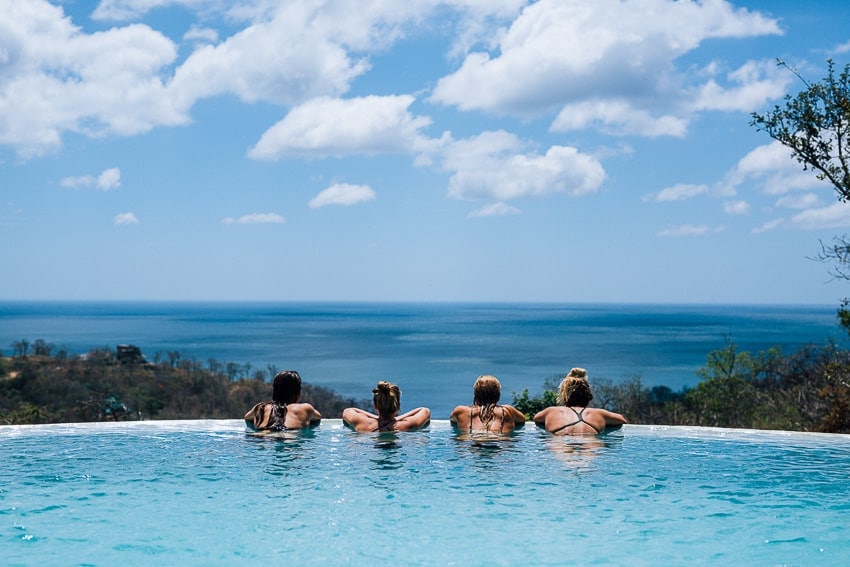 The Rapture property is a new and spacious resort with a stunning infinity pool that looks out over the jungle, Pacific Ocean, and amazing sunsets. With hammocks, plentiful common spaces, and a community atmosphere, this surf camp is a great spot for anyone looking for a social and low-key surf vacation.
The property has multiple types of accommodation to suit a variety of budgets–choose from roomy 4- and 8-person dorm rooms, light-filled modern private rooms, or very cool glamping tents equipped with comfortable king size beds, ocean views, private decks and private bathrooms.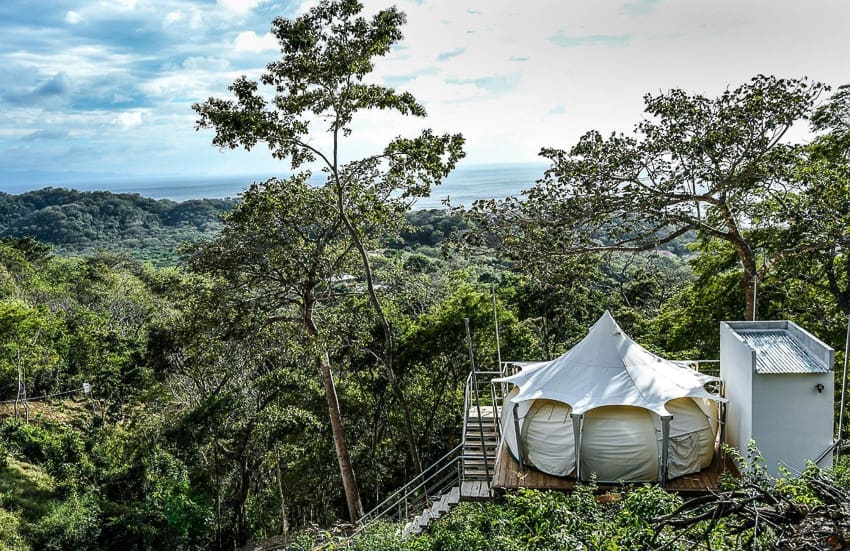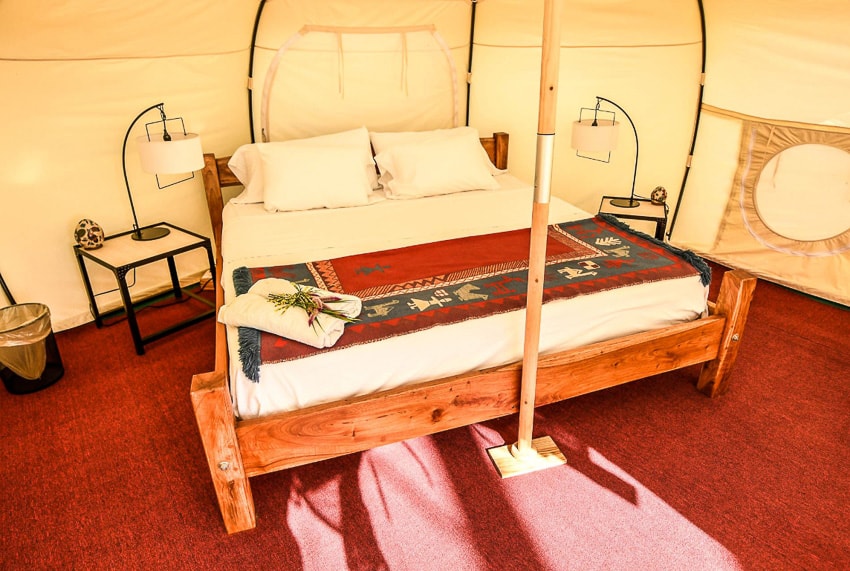 All nightly accommodations include a delicious daily breakfast and dinners from Sunday to Thursday, as well as trips to surf spots and guided surfing (from Monday through Saturday). Surf lessons, surfboard rental, yoga classes, and other extras can be added a la carte, so you can build your own package depending on your needs.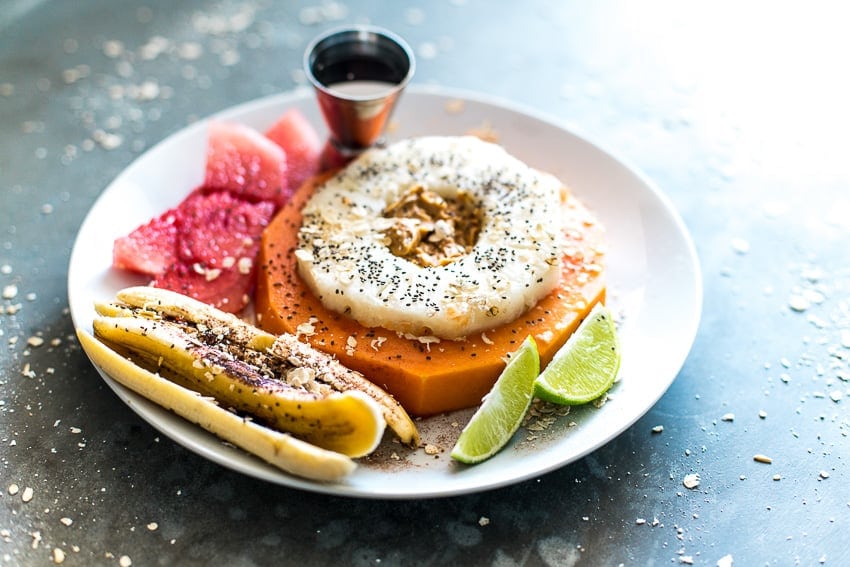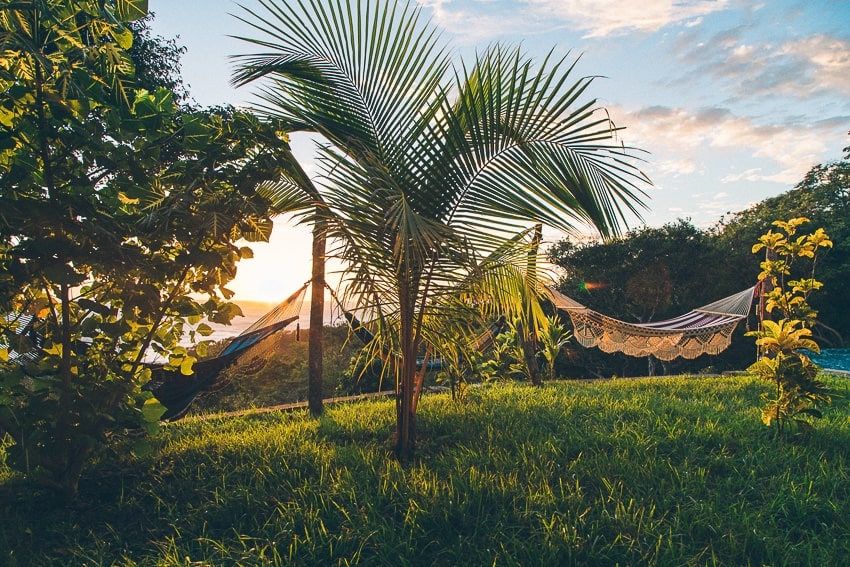 With rave reviews, a unique jungle setting, and fun waves nearby, Rapture Surfcamp is a perfect spot to surf and explore the beautiful Playa Maderas.
THE SURF
From the surf resort, you're only a 15-minute walk through a beautiful jungle path to Playa Maderas, which is known as one of the most consistent surfing locations in the country. Whether you are a beginner or have surfed your whole life, the area around the camp offers great surfing conditions and year-round swells.
Playa Maderas offers both bigger waves and convenient beach breaks for surfing lessons, and there are a number of other great surf spots within easy reach from the camp.
CLOSEST WAVES
In the area near the camp, there are a number of excellent surf spots and the camp's surf guides look for the best conditions every day to shuttle you to the spots that are working best. From Playa Maderas down to Playa Remanso, Playa Hermosa, Tamarindo, El Yankee and even Playa Escameca, there are affordable surf lessons with local surf instructors.
For guests who would like to experience the famous breaks in the north such as Playa Manzanillo, Playa Colorado, Panga Drops and Playa Santana, daily boat trips are available at an extra cost.
PHOTOS
THE SKINNY
LOCATION: Playa Maderas, Nicaragua
CLOSEST AIRPORT: Managua, Nicaragua (MGA)
PROPERTY TYPE: Surf Camp
PROPERTY SIZE & STYLE: 4 private modern rooms, 2 private glamping tents, and 3 dorm rooms
FAMILY FRIENDLY: Yes
WATER TEMP: 75 – 86 °F (24 – 30 °C) year round
PEAK SURF SEASON: May – September
SHOULDER SURF SEASON: April and October – November
OFF SEASON: December – March
SURF EXPERIENCE: Beginner to advanced
INSTAGRAM: @rapturecamps
PRICING: From $42 (dorm) to $143 (private room) per night