Areias do Seixo
Santa Cruz, Torres Vedras, Portugal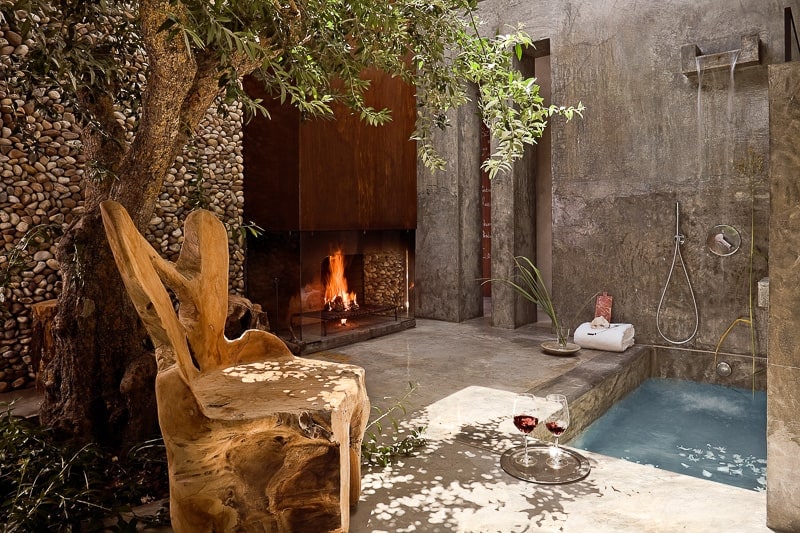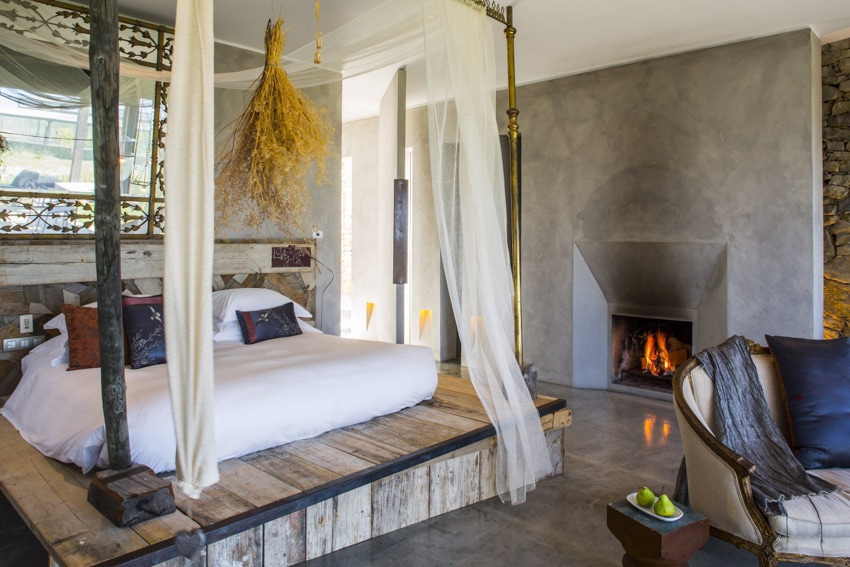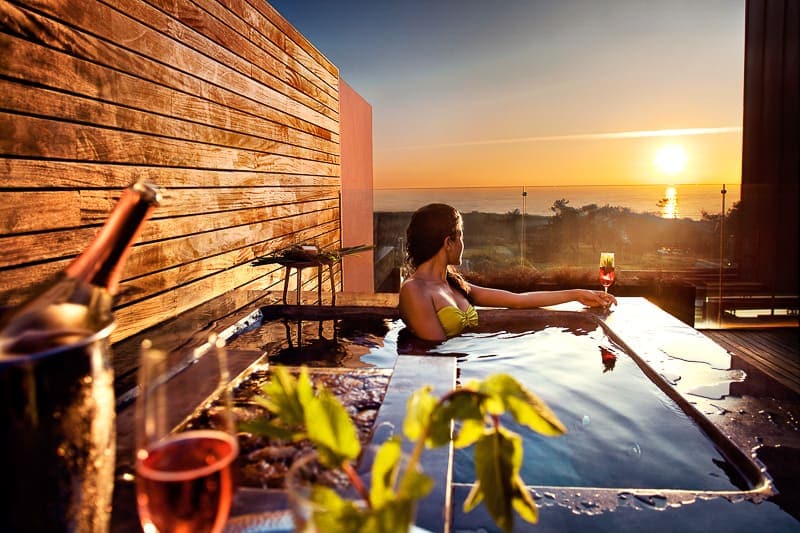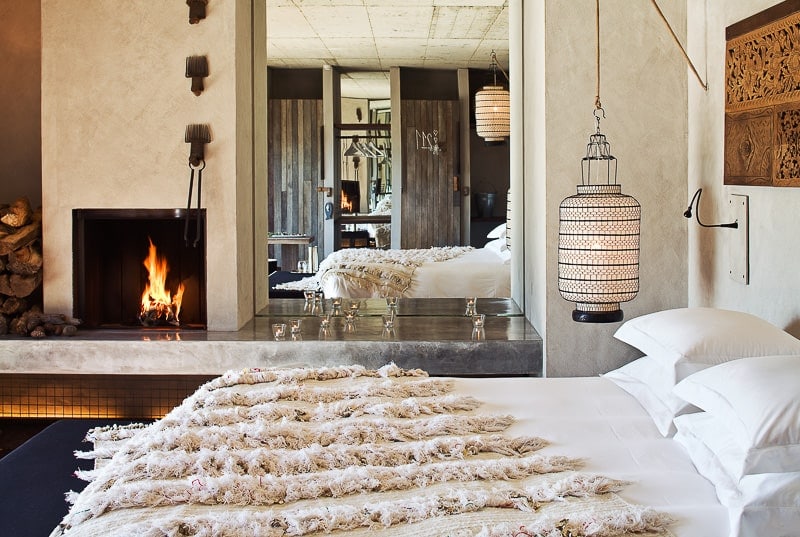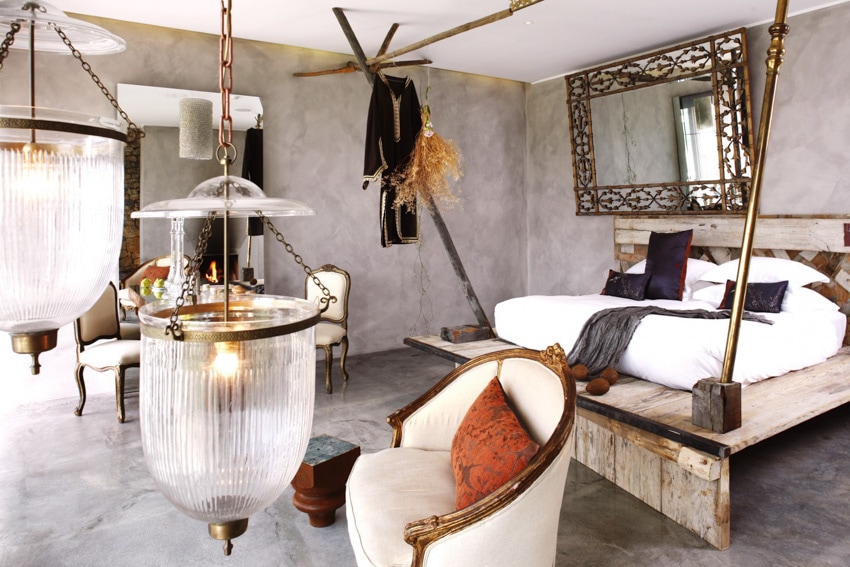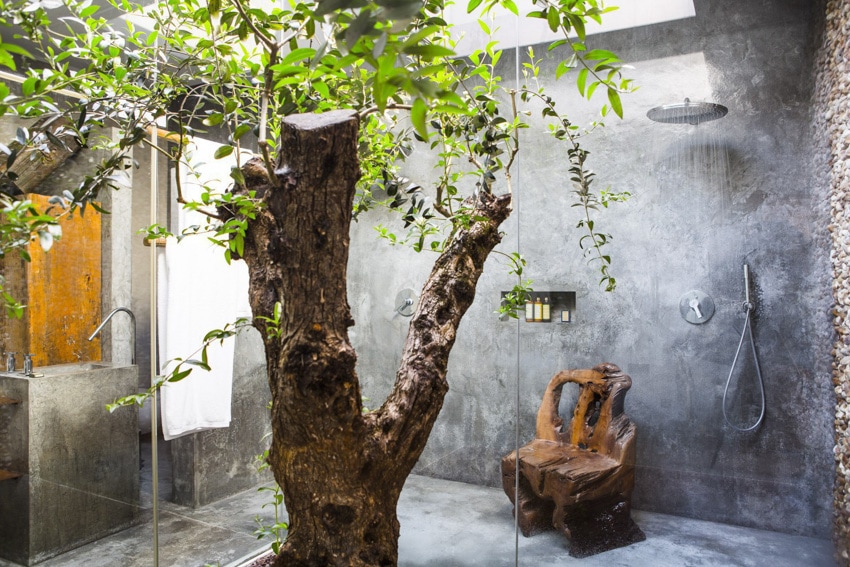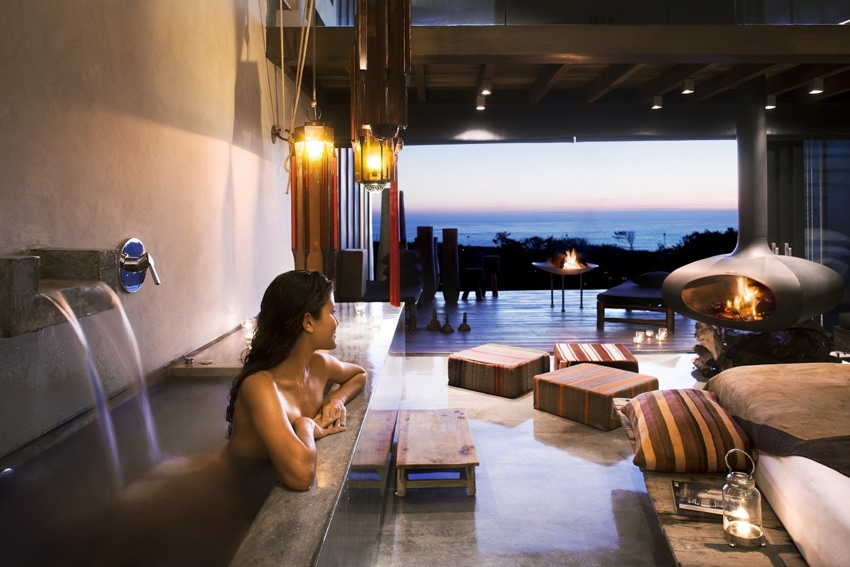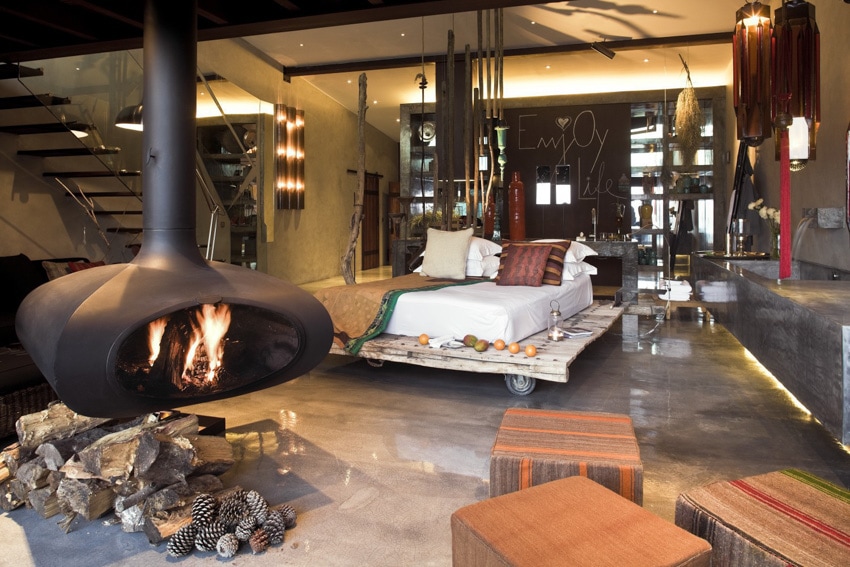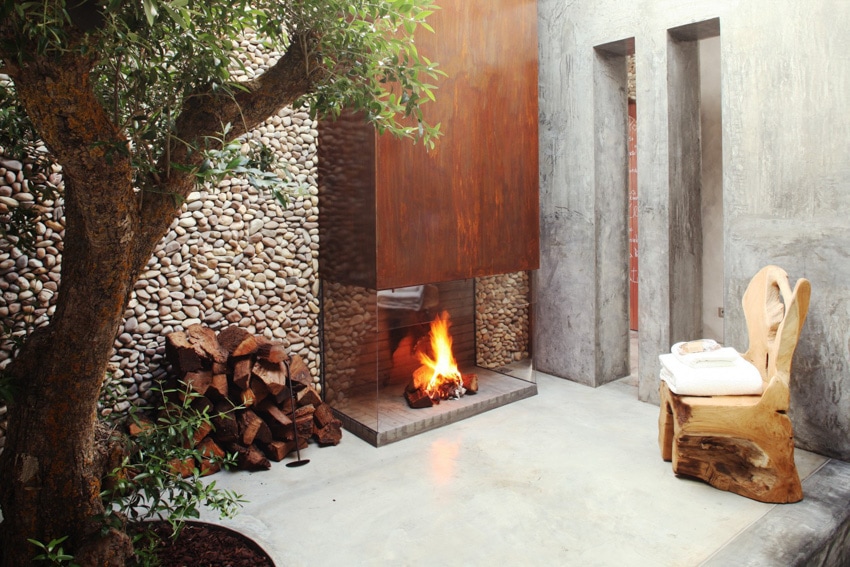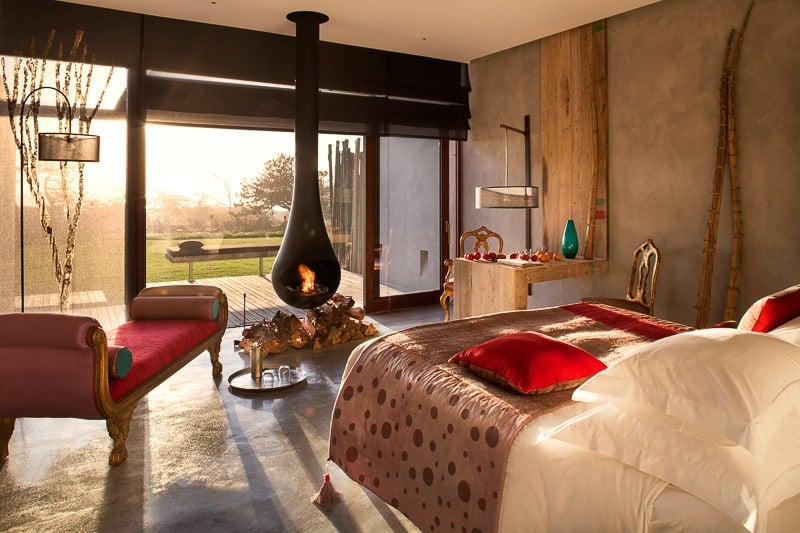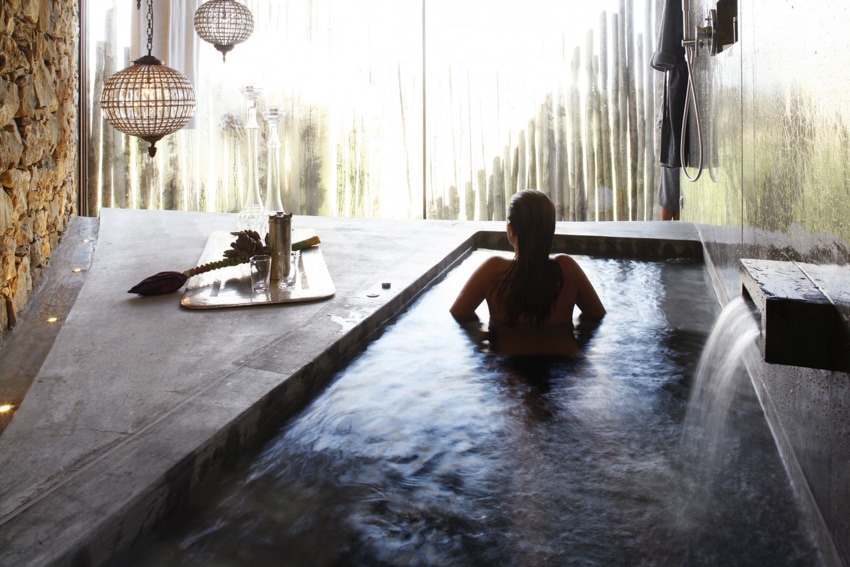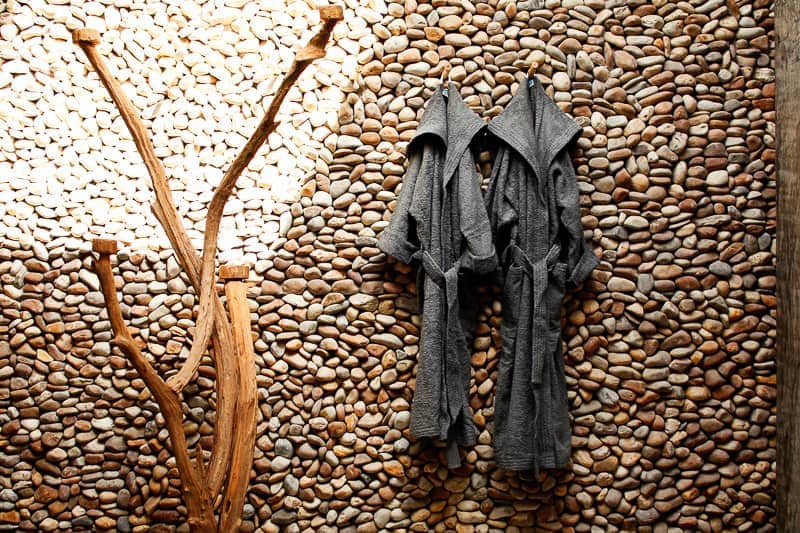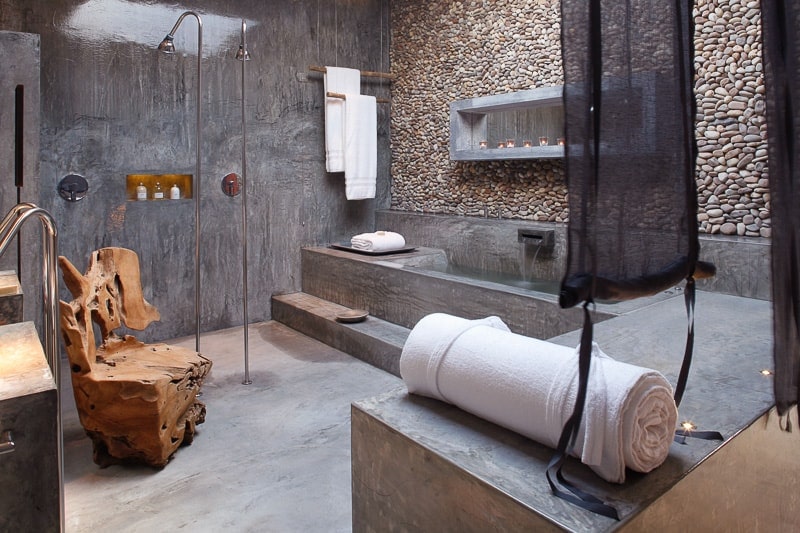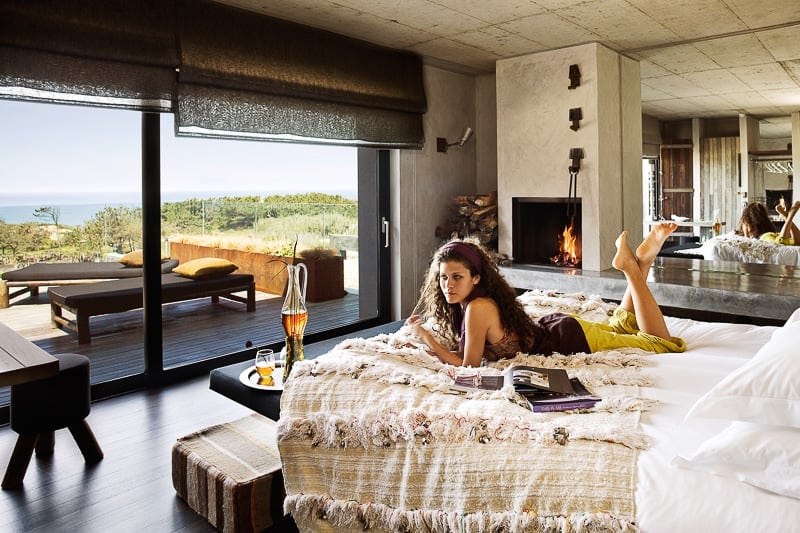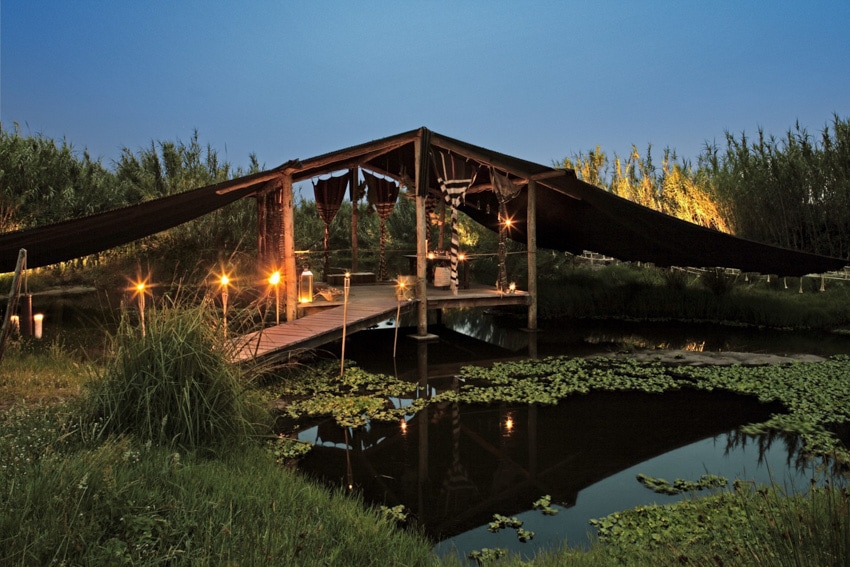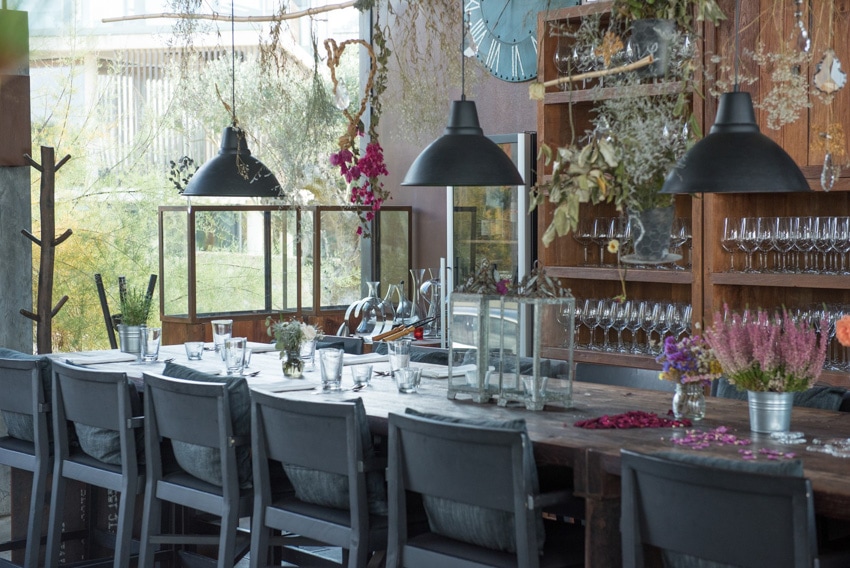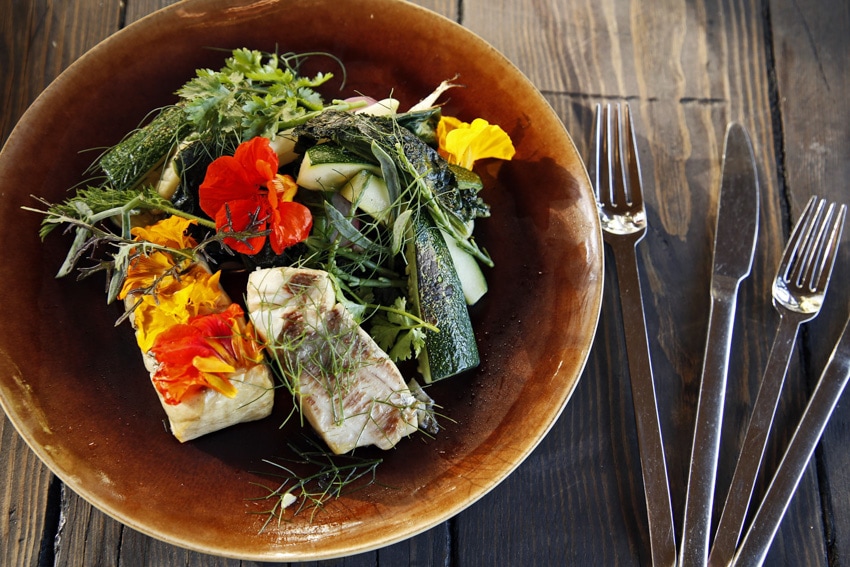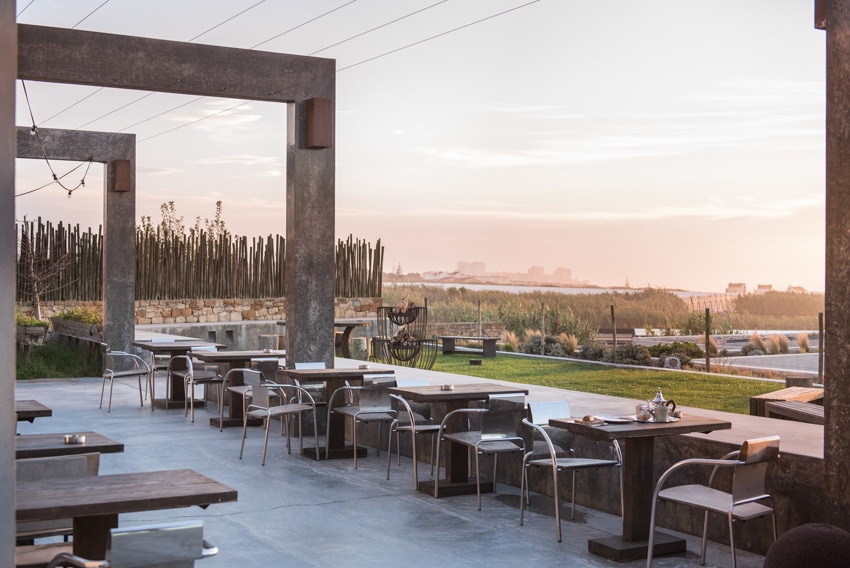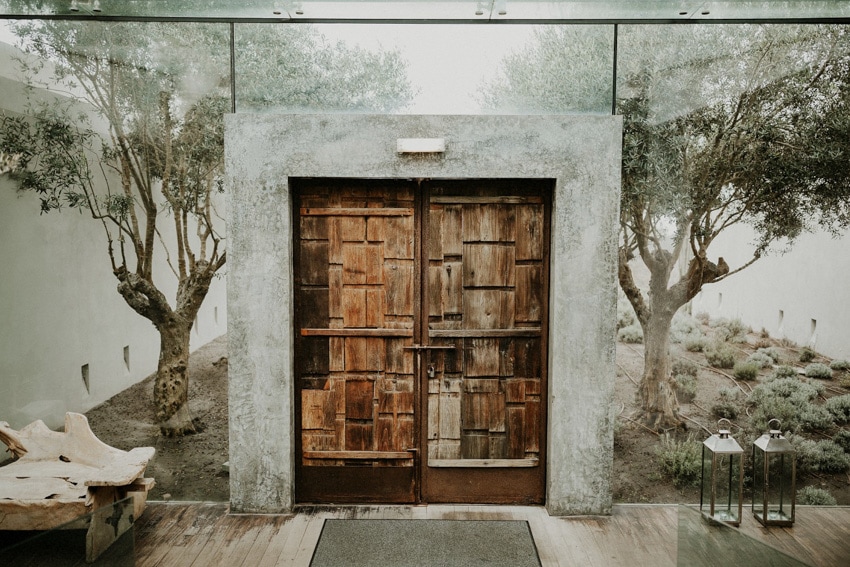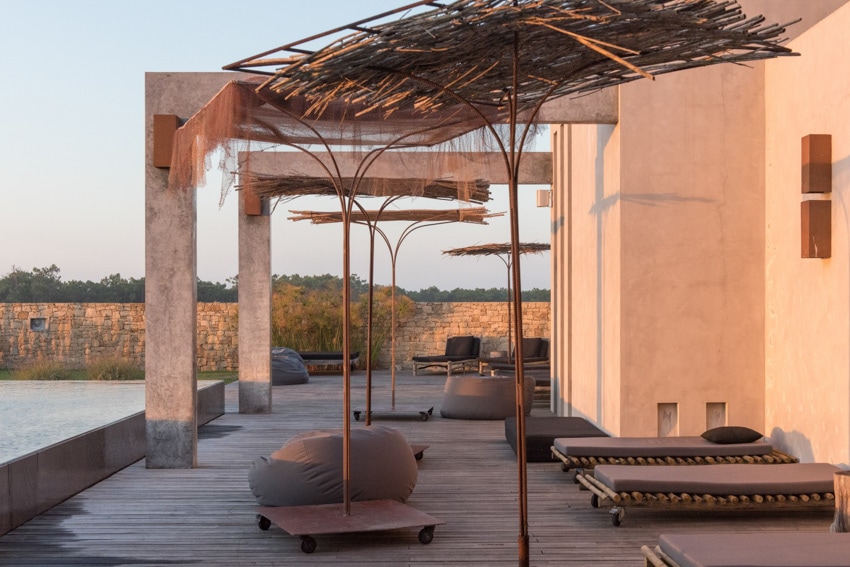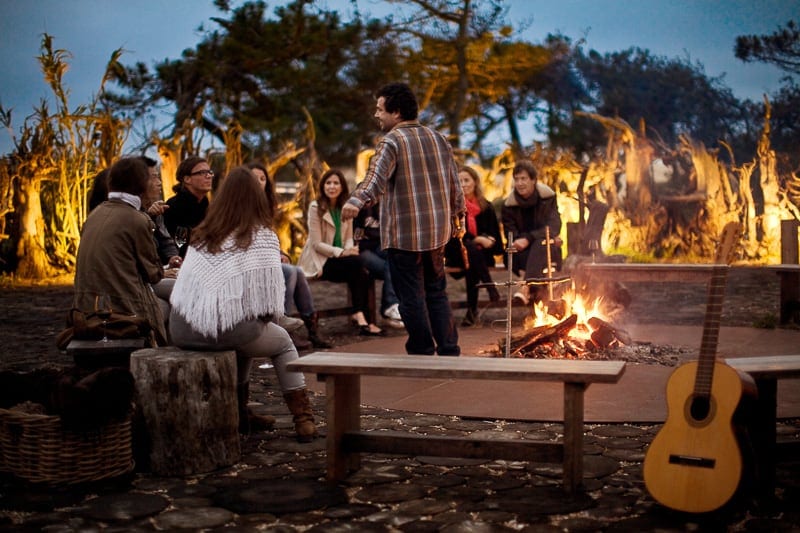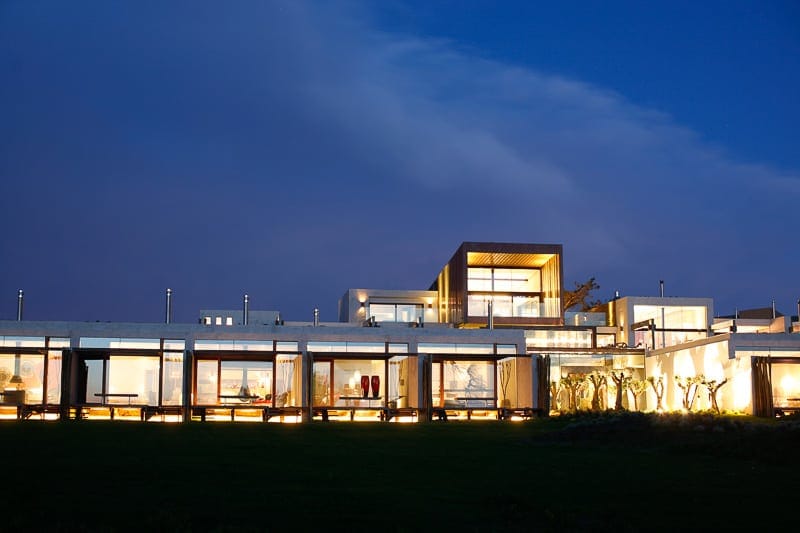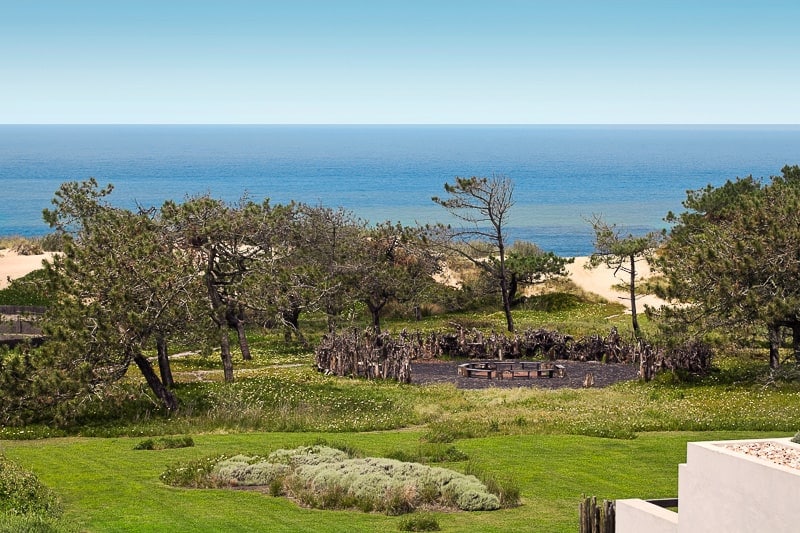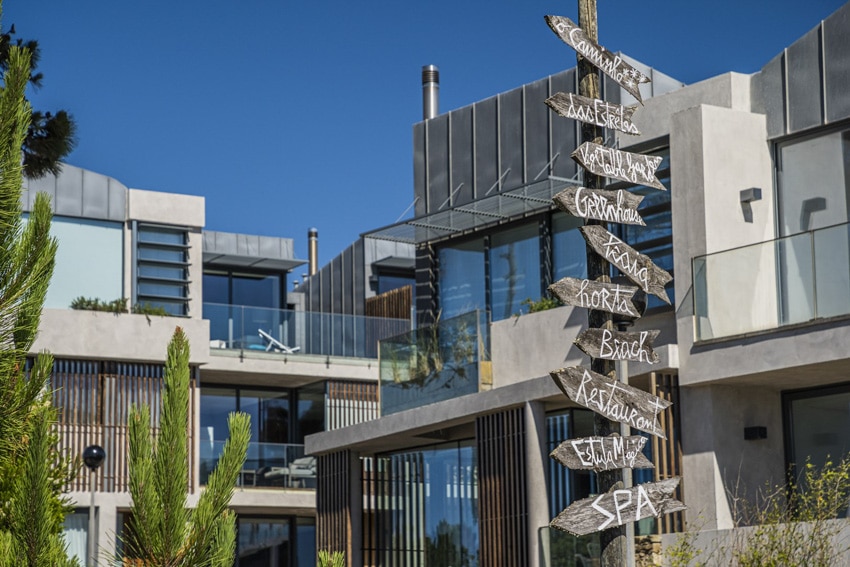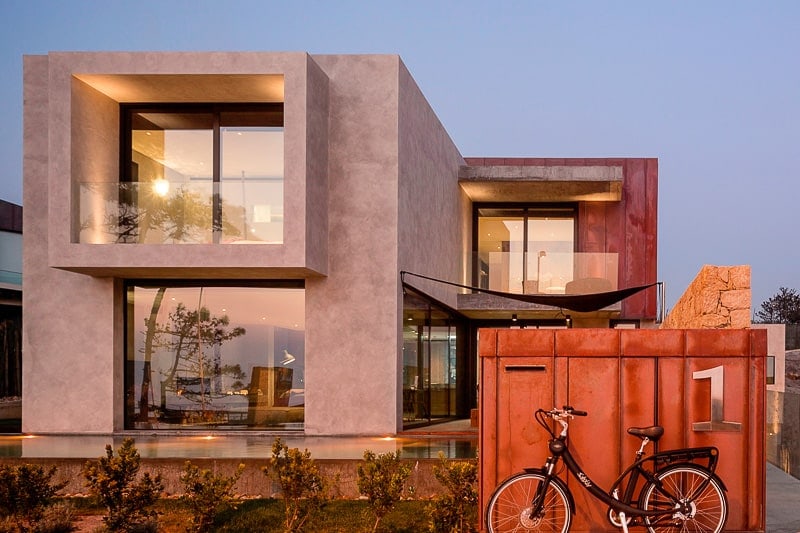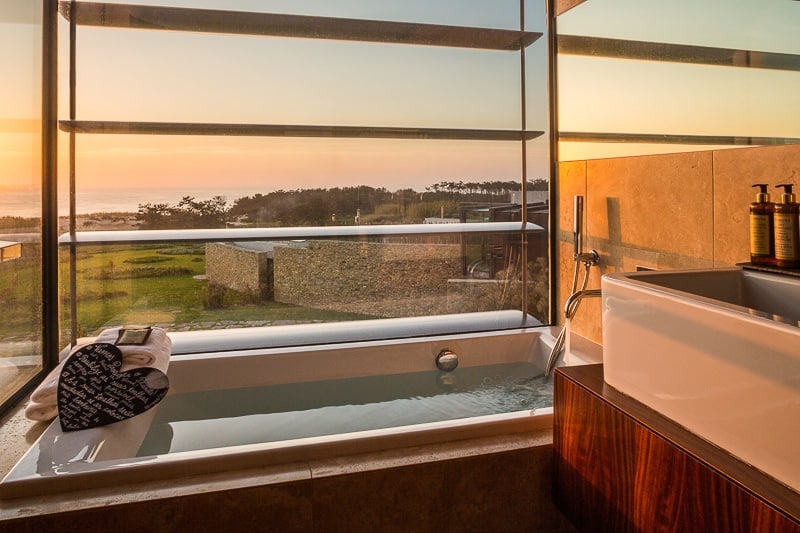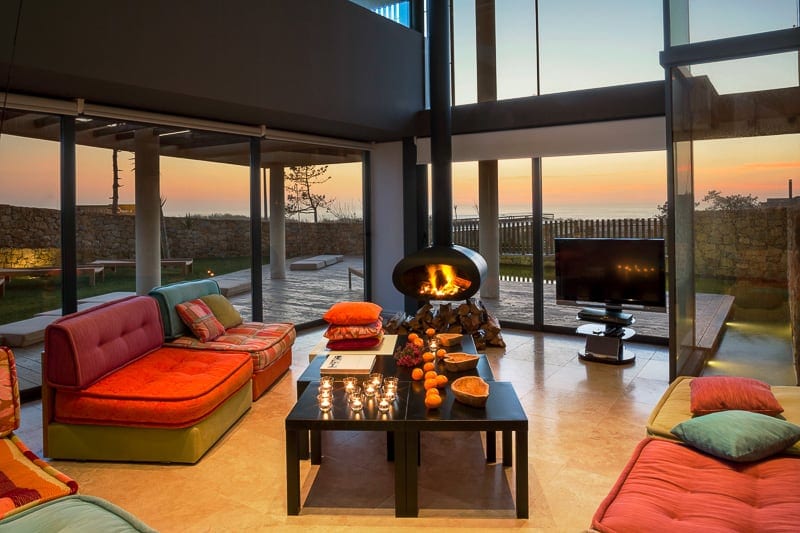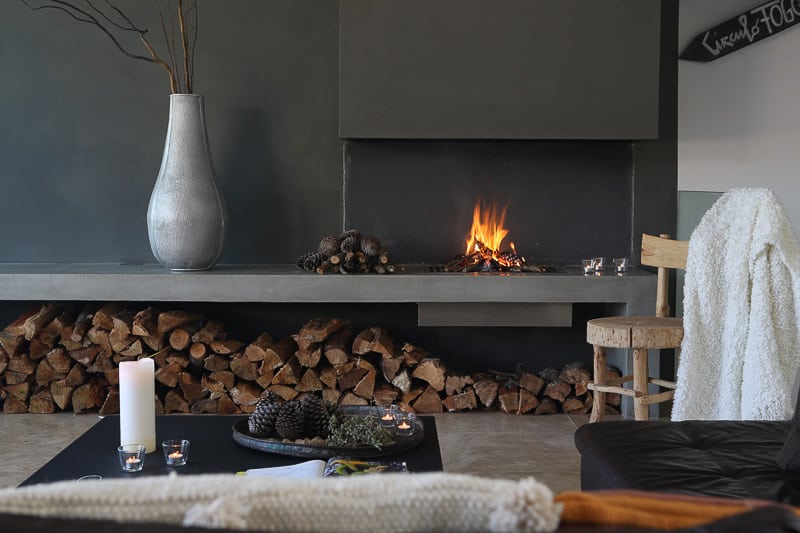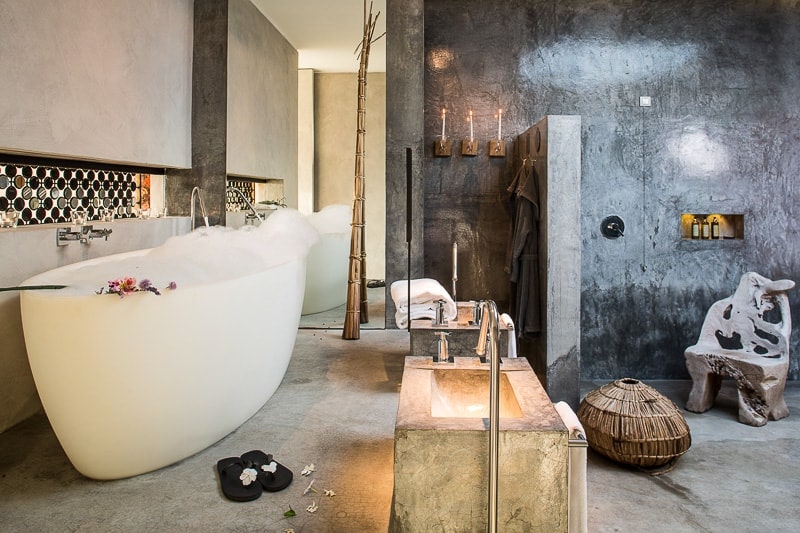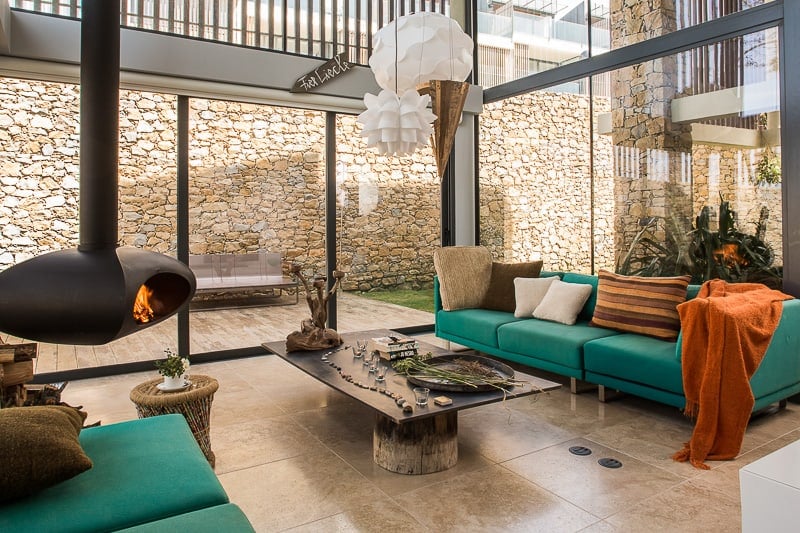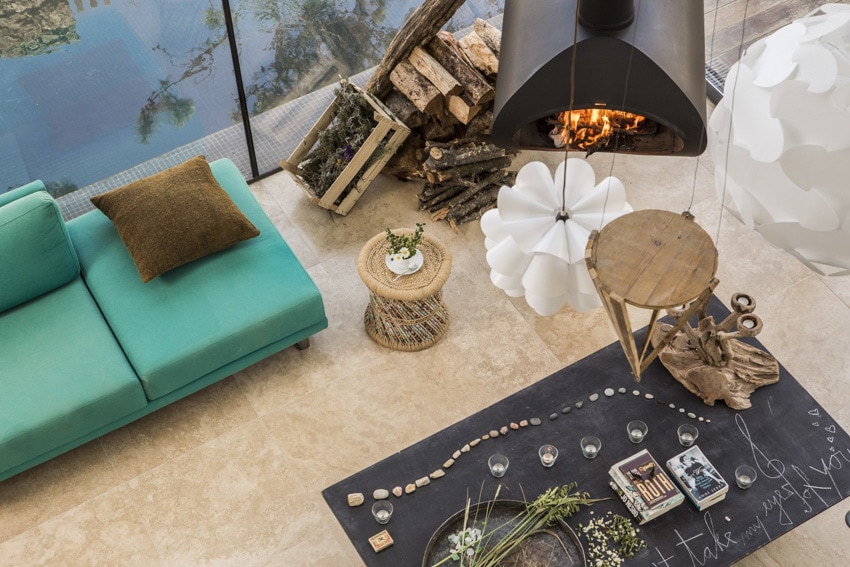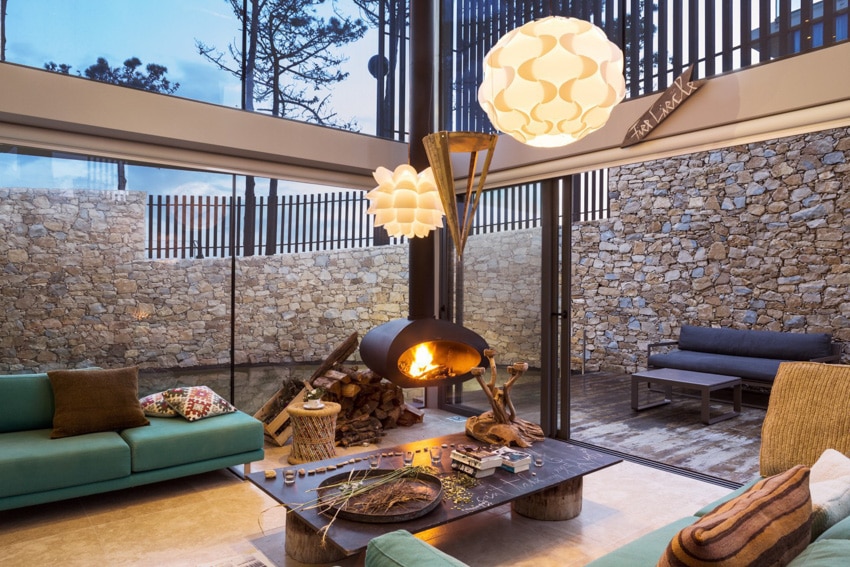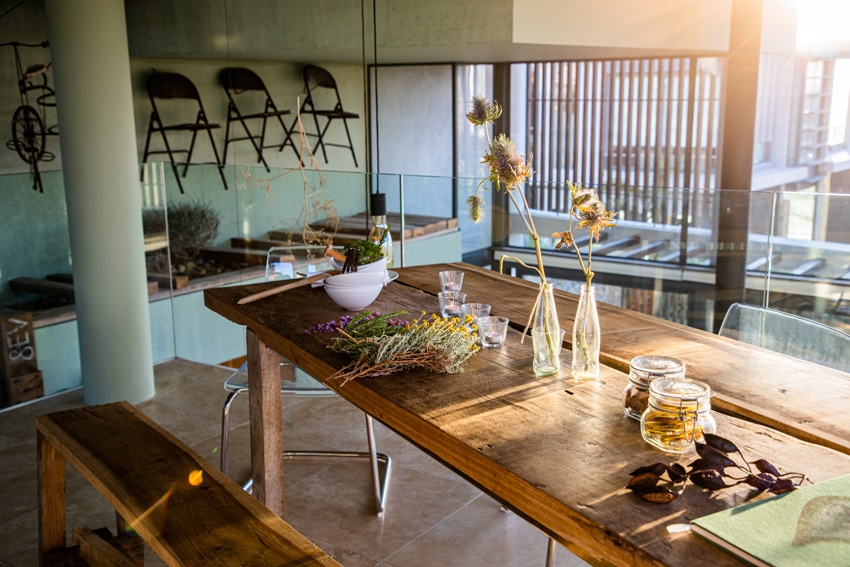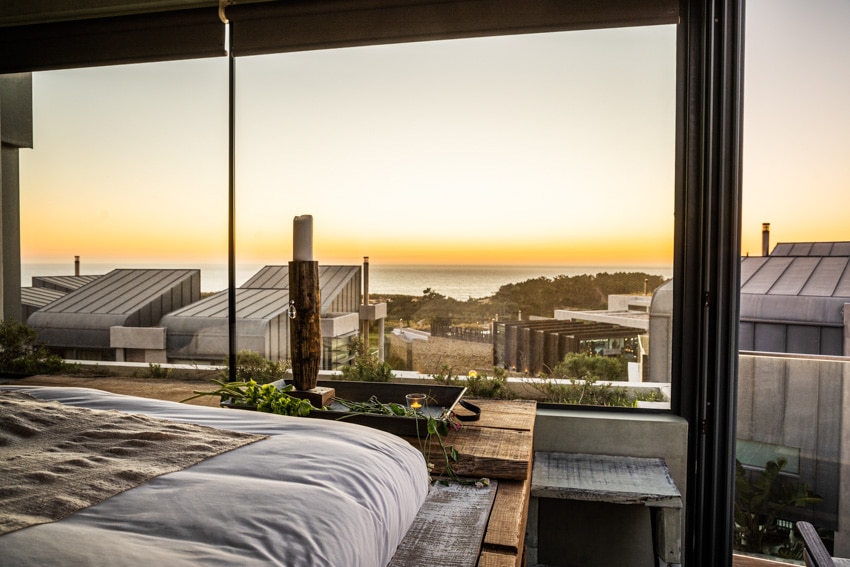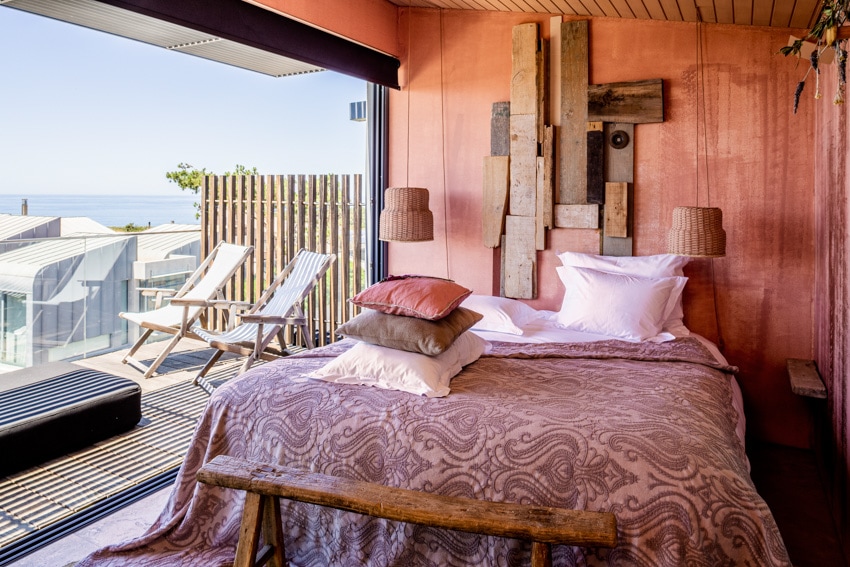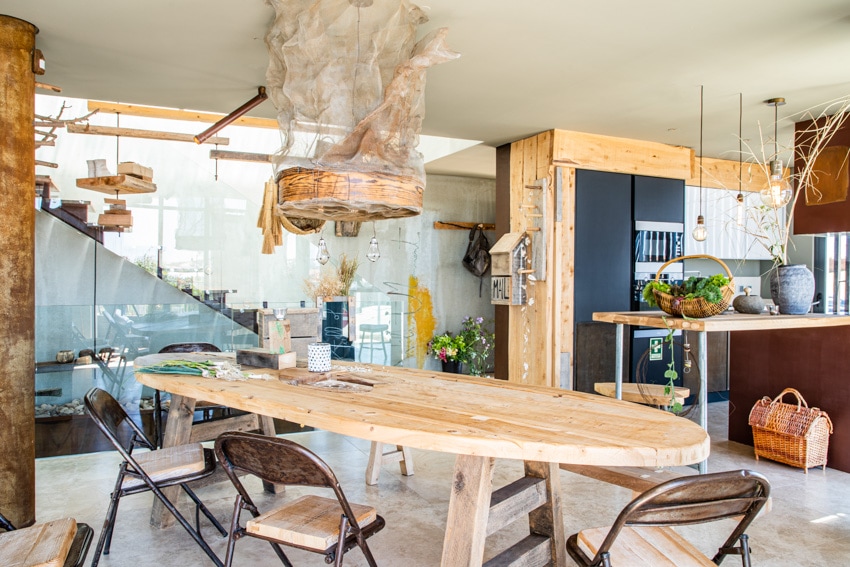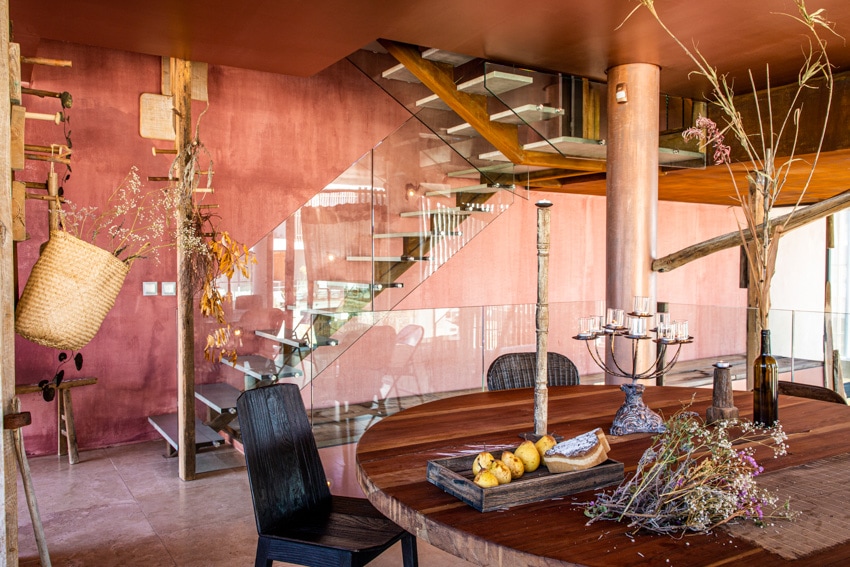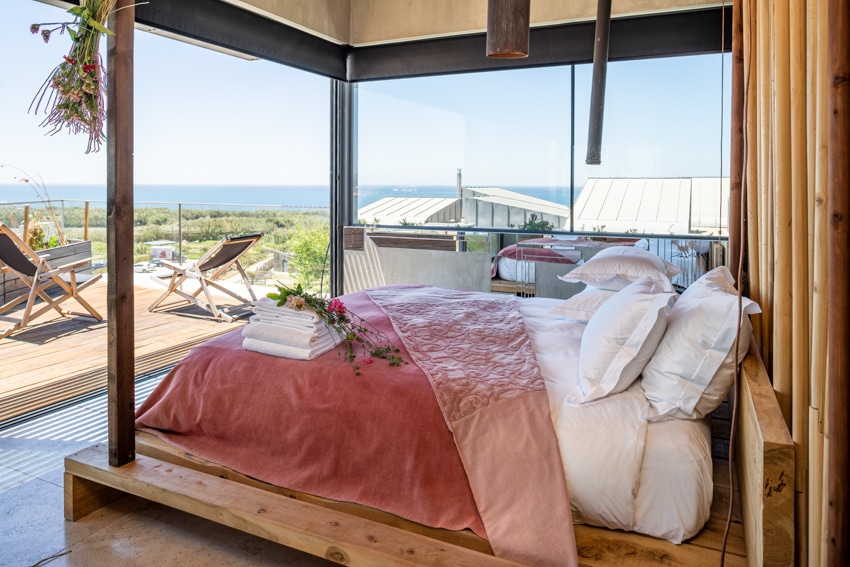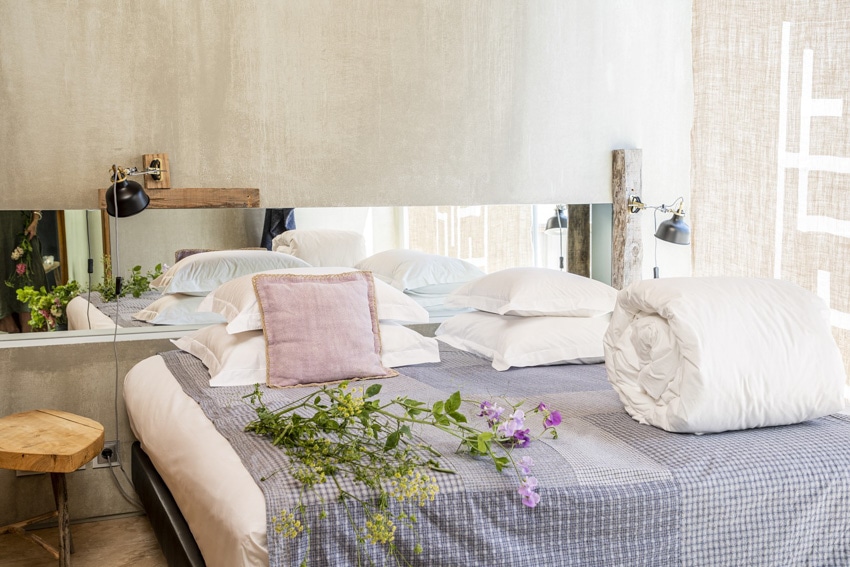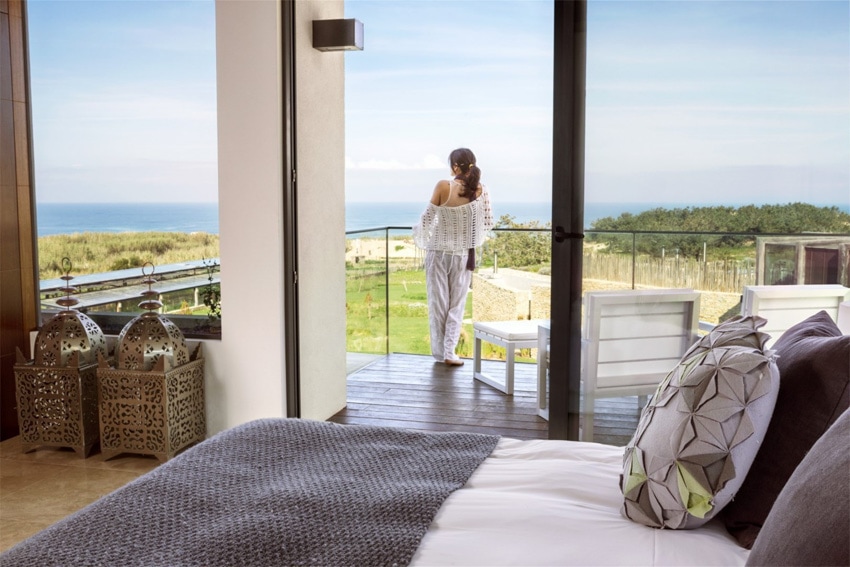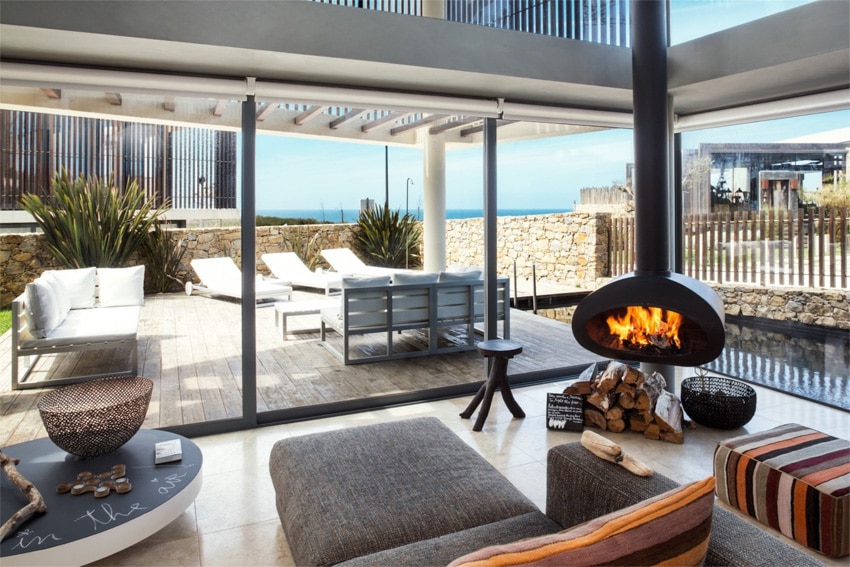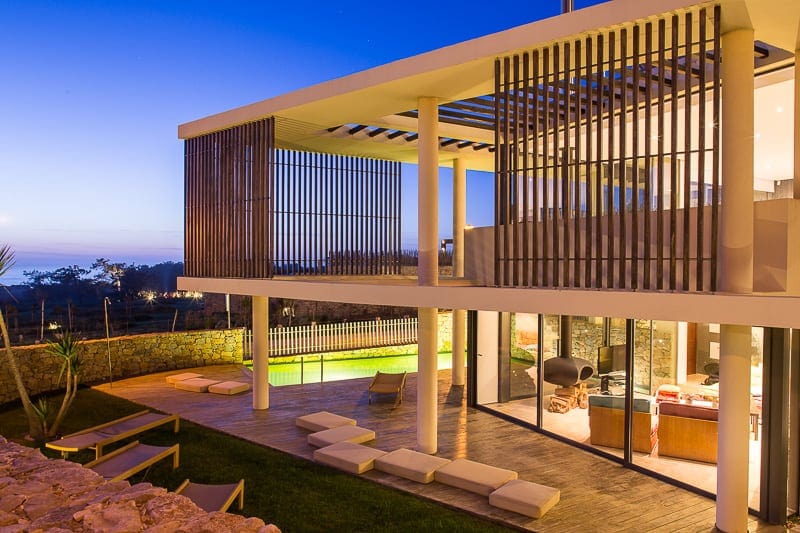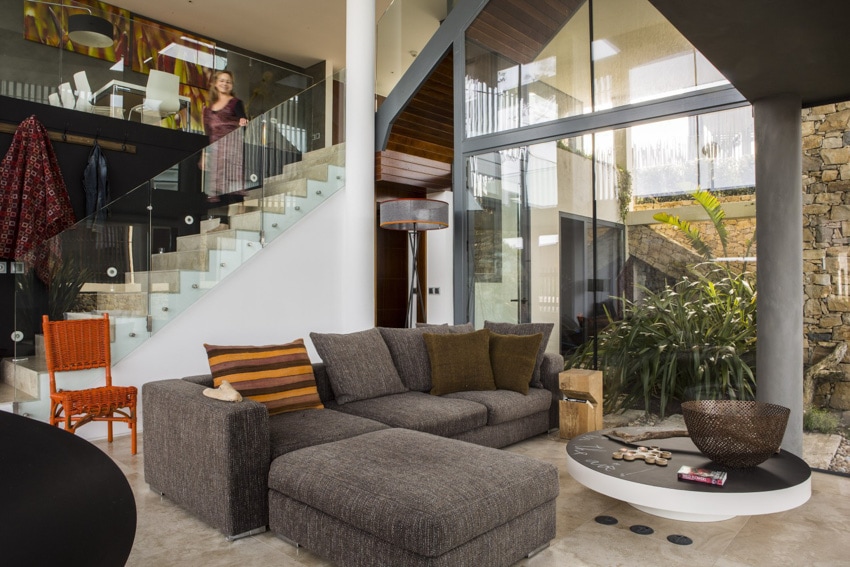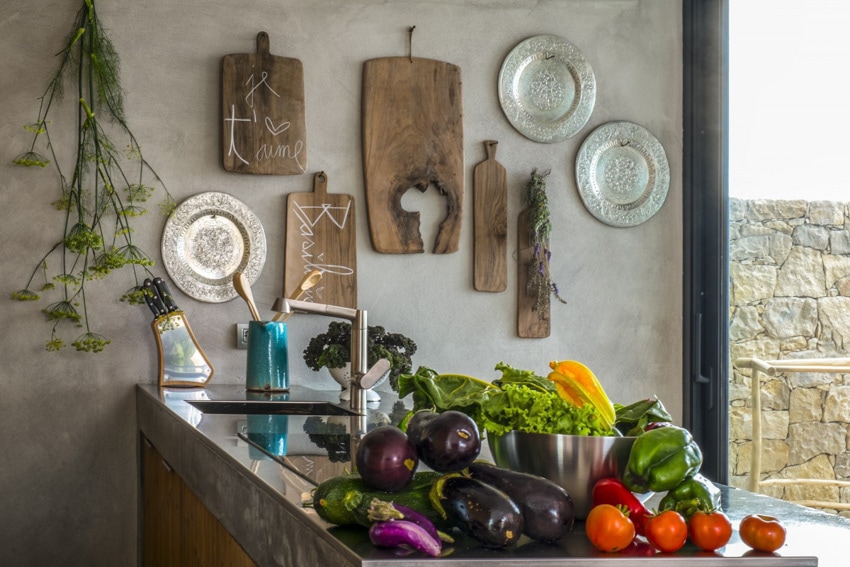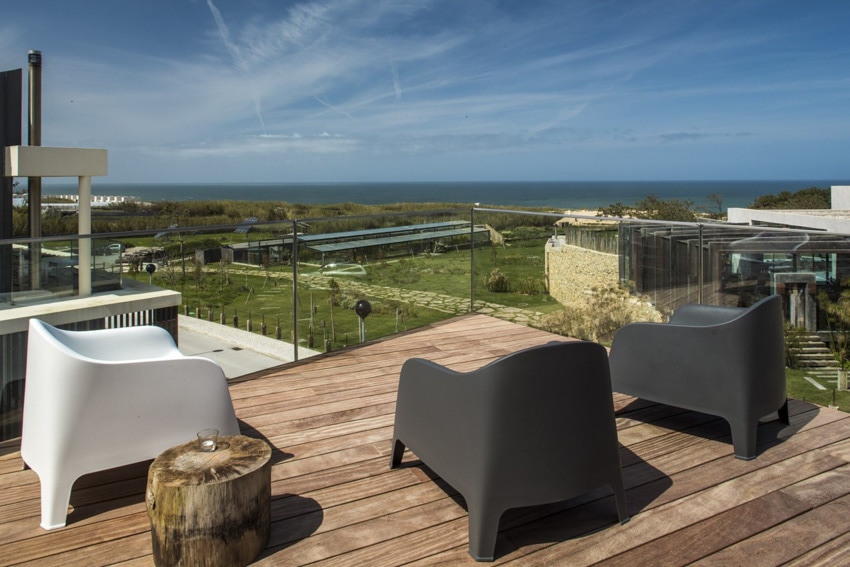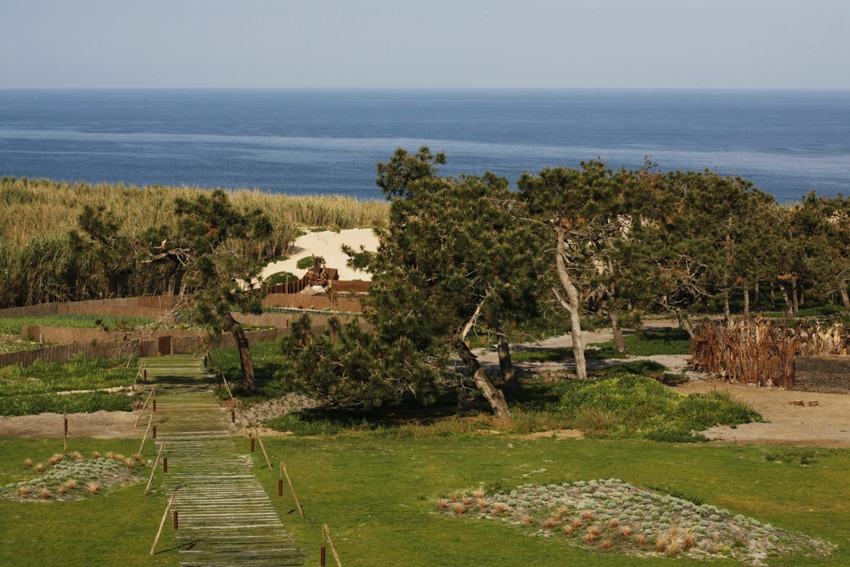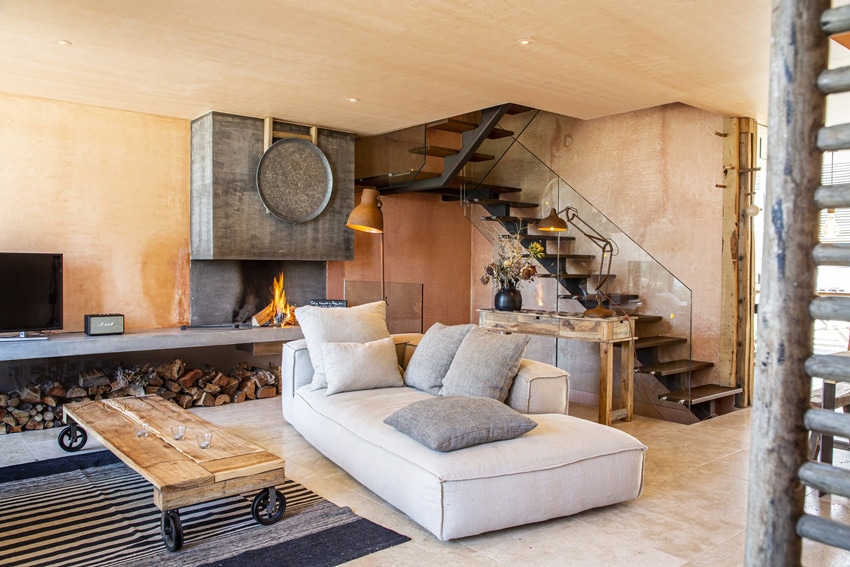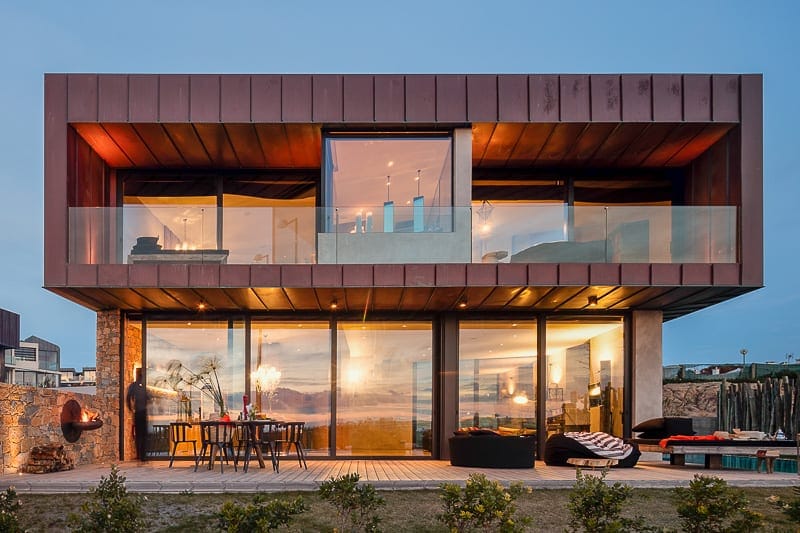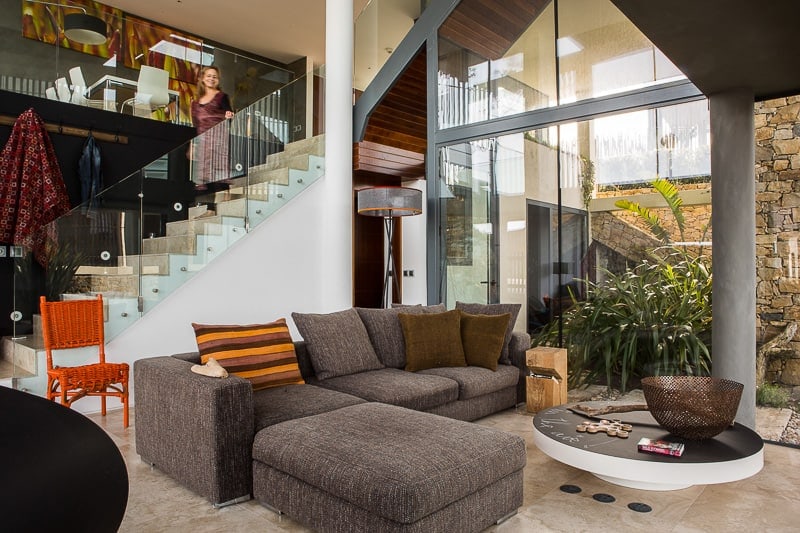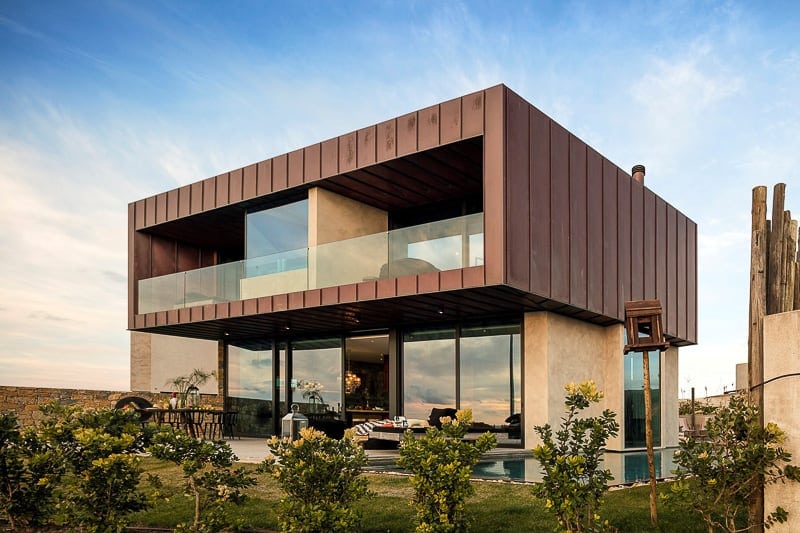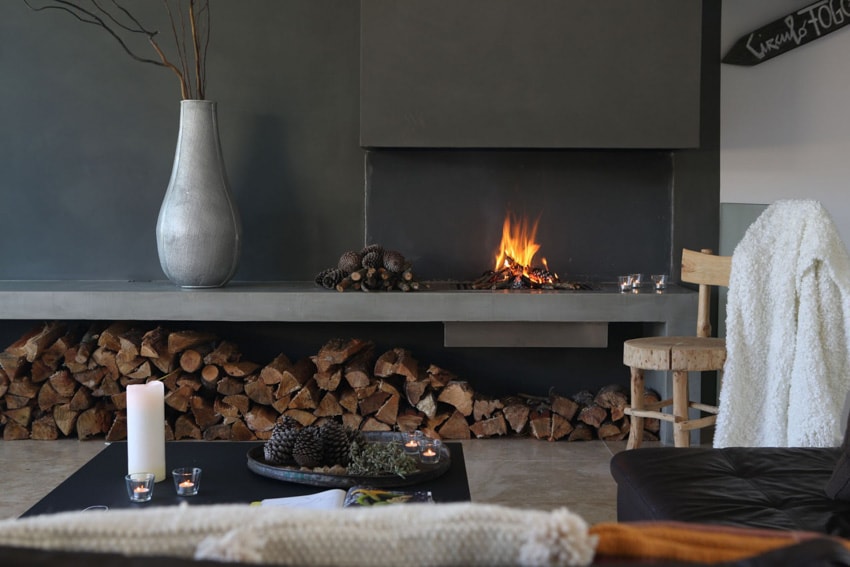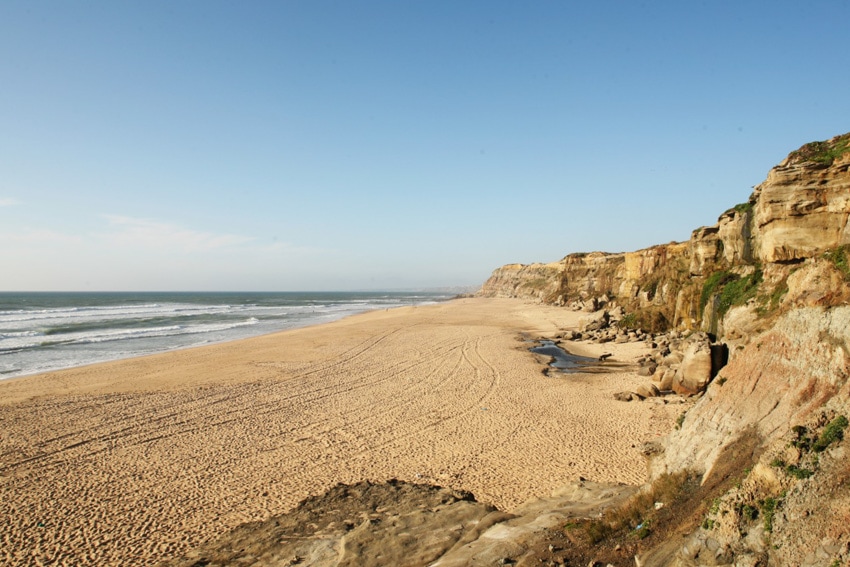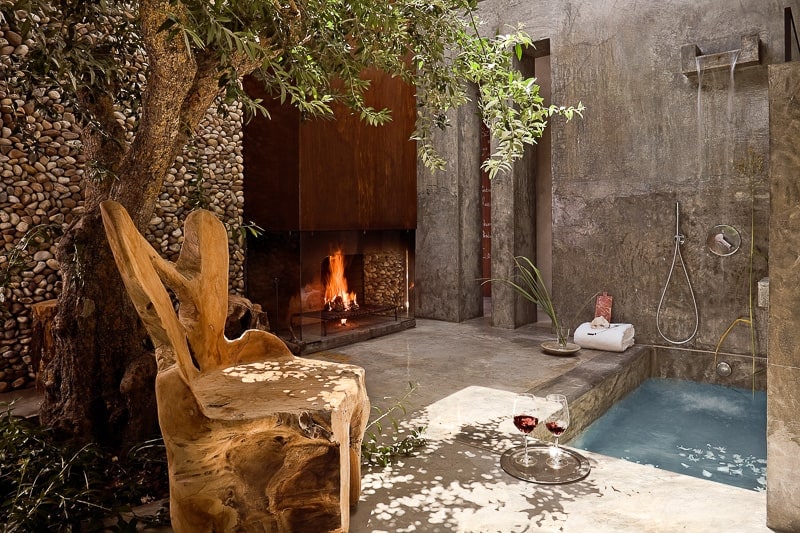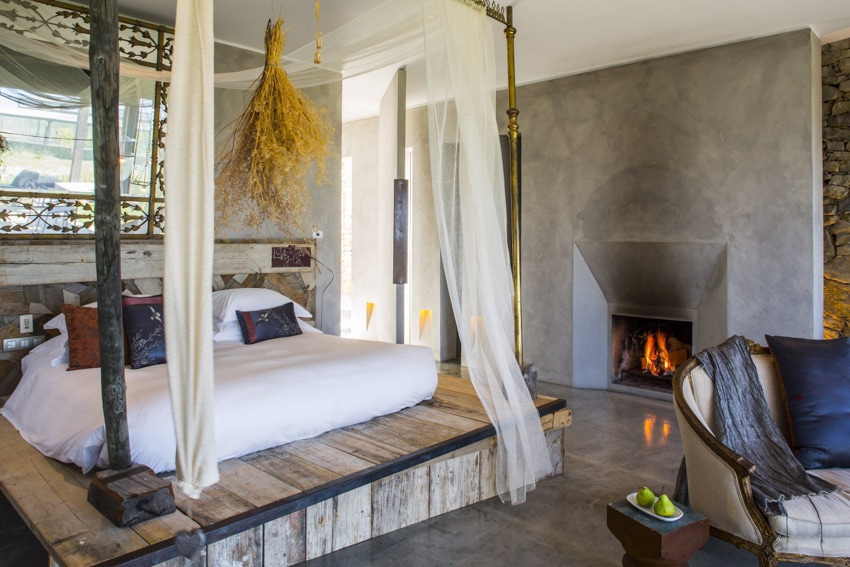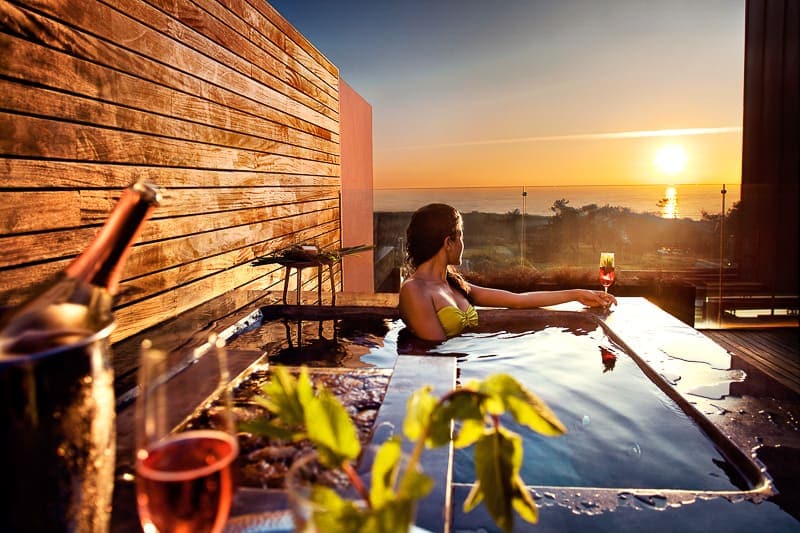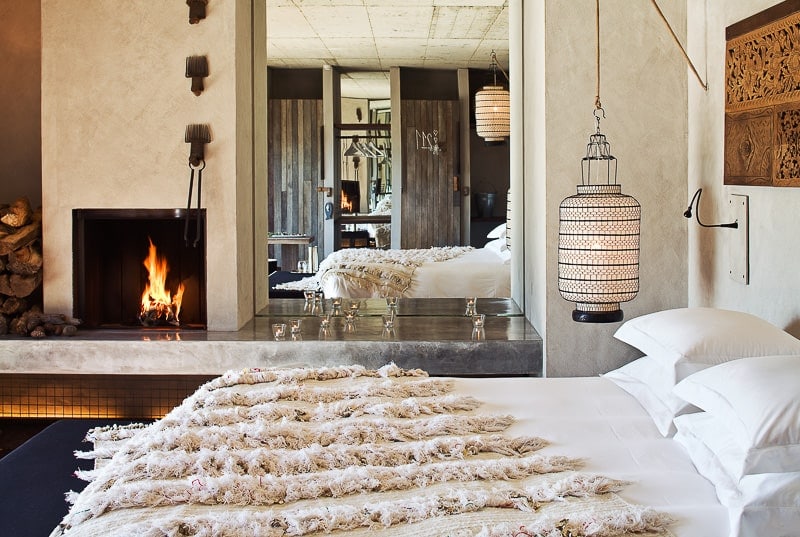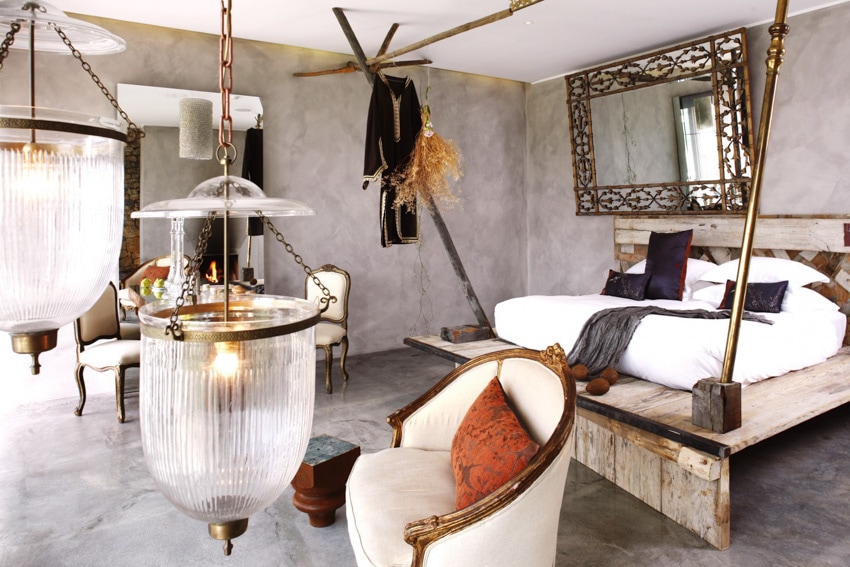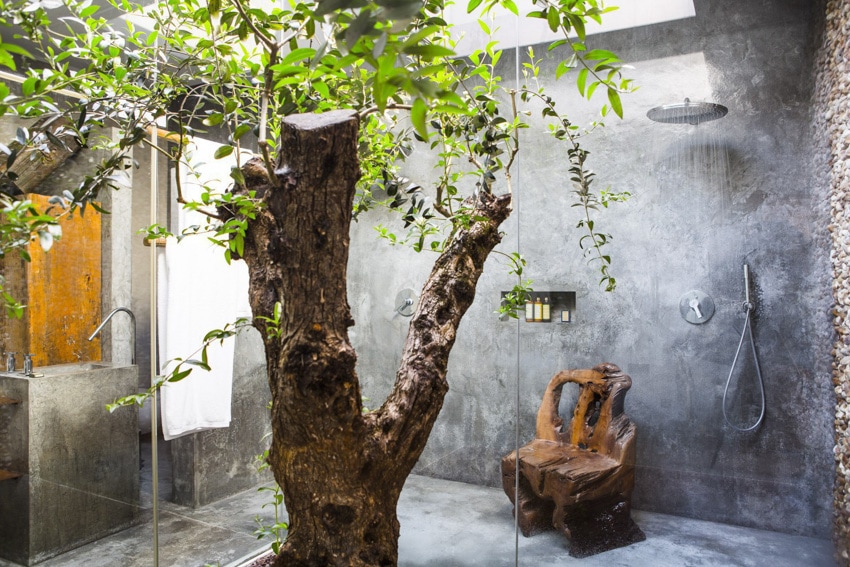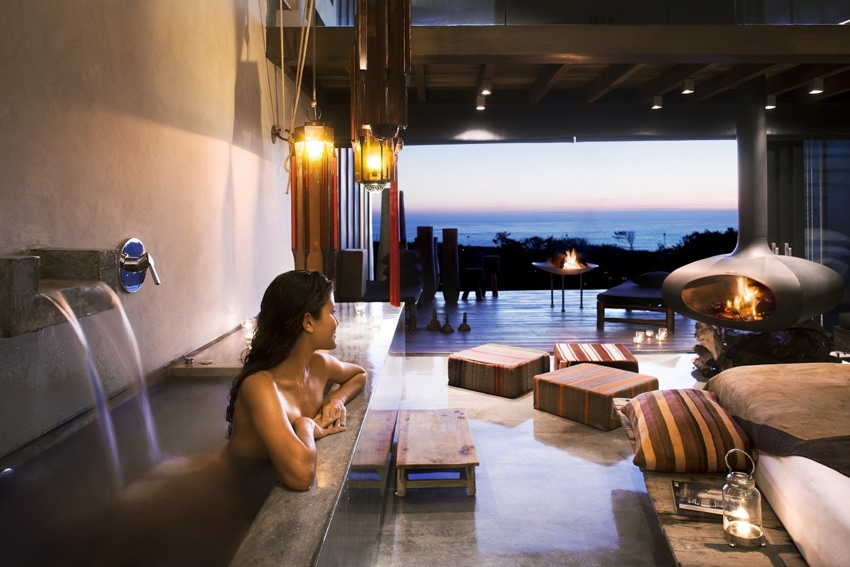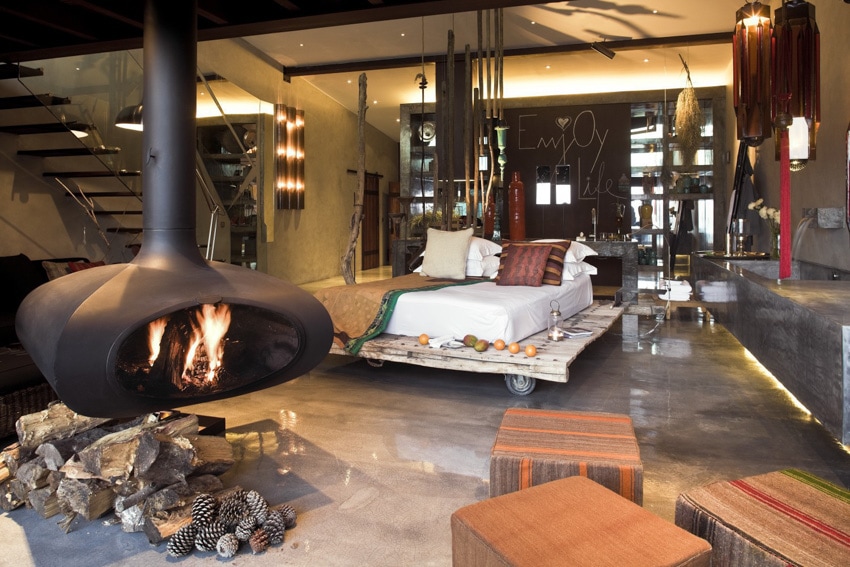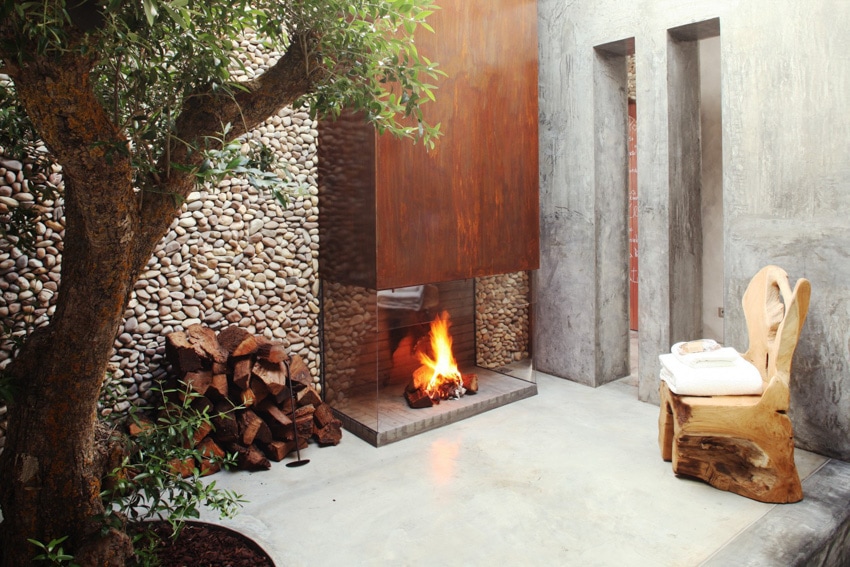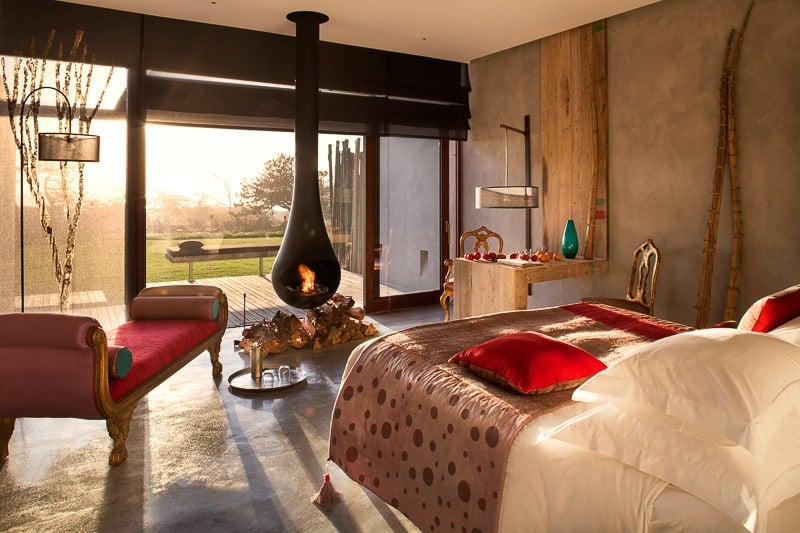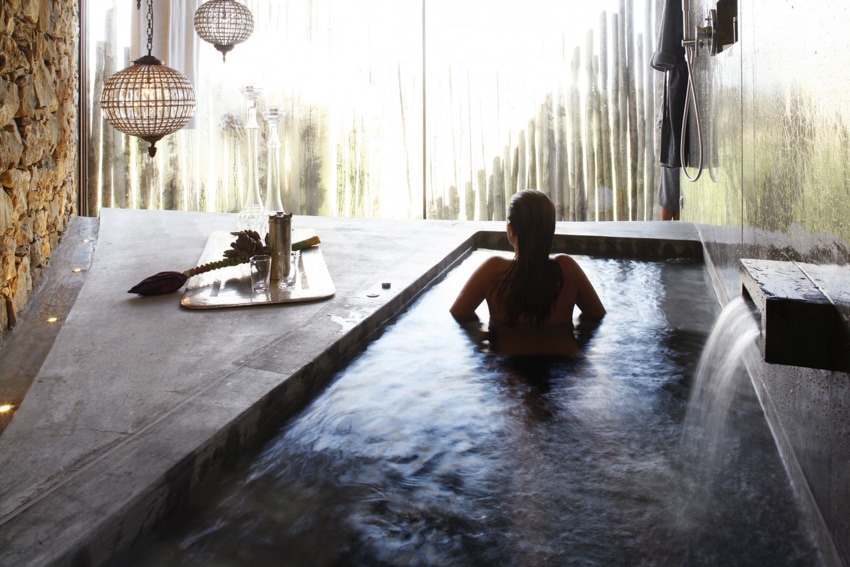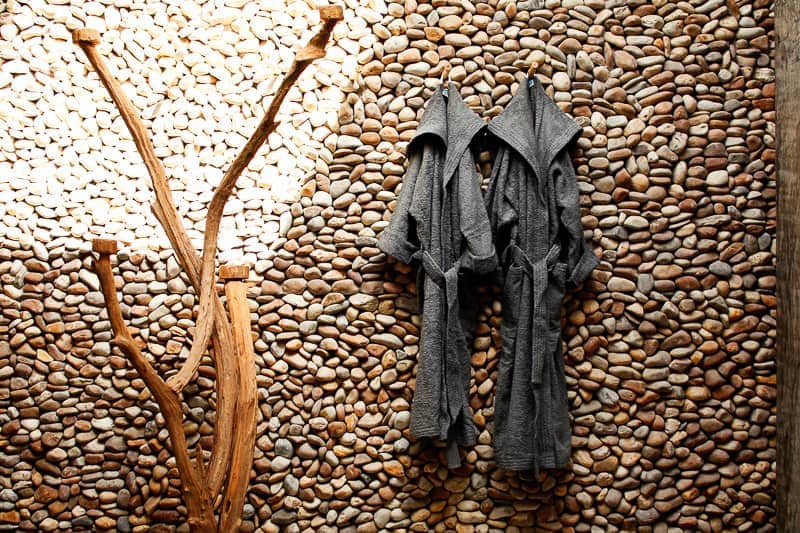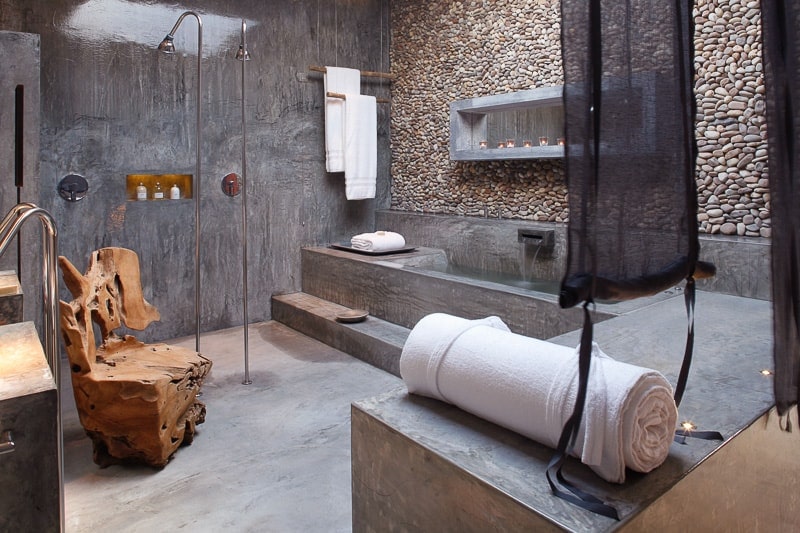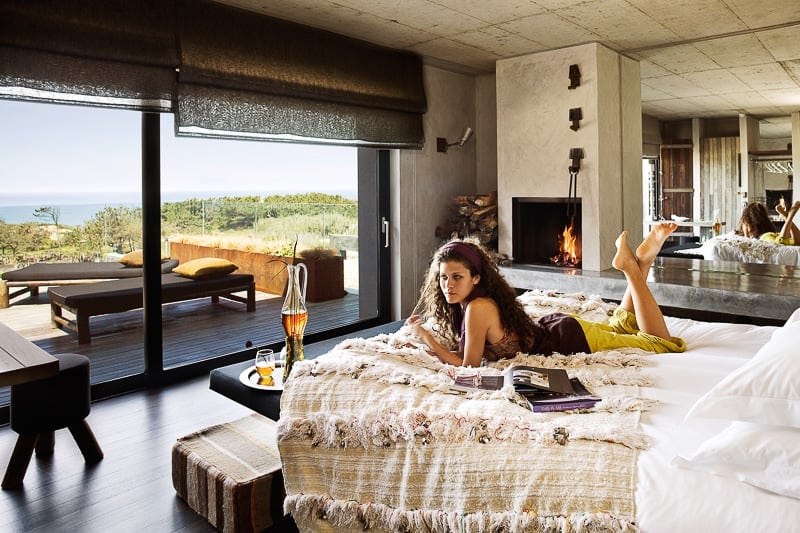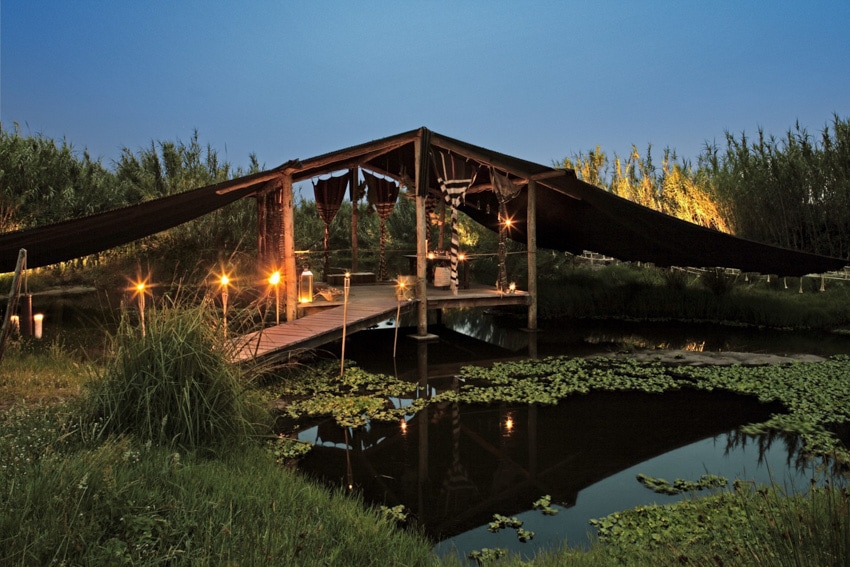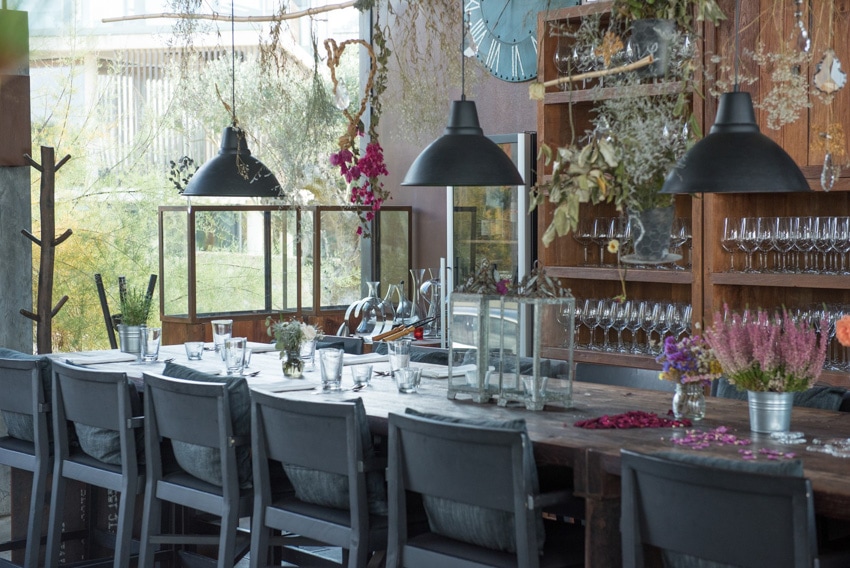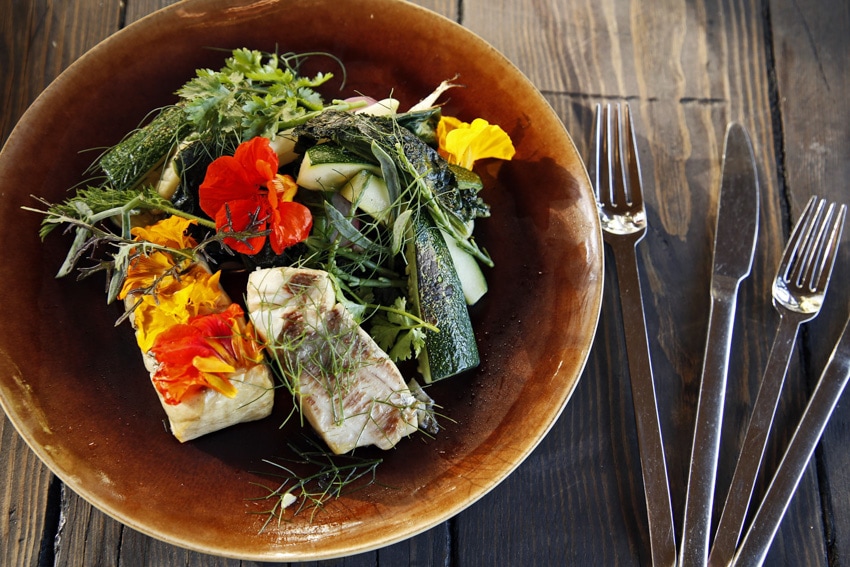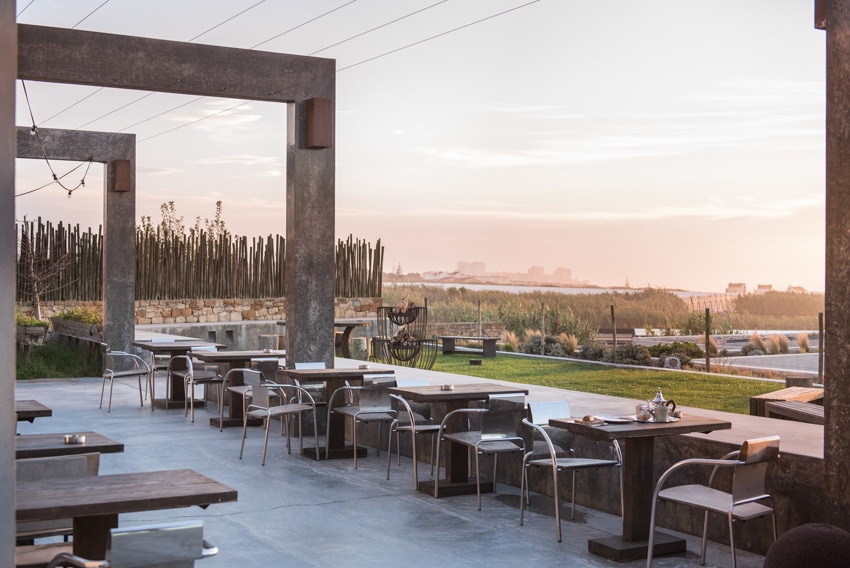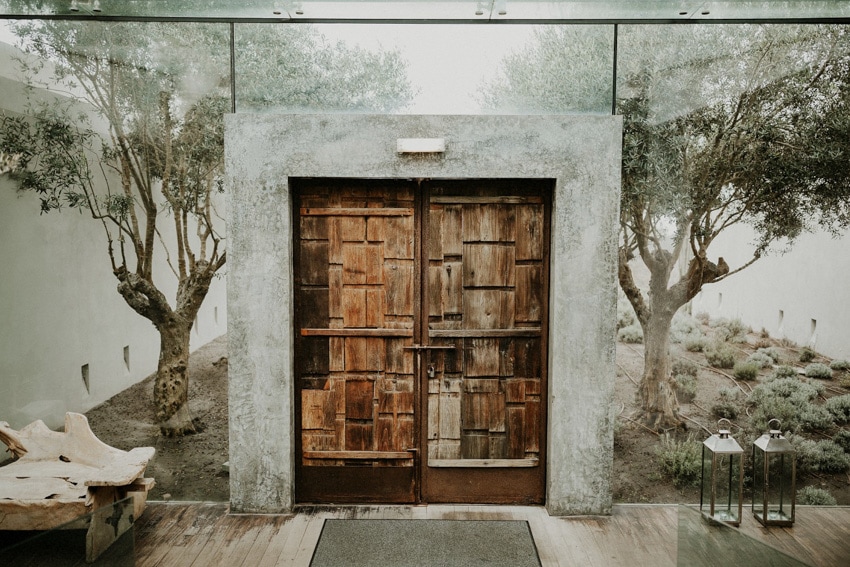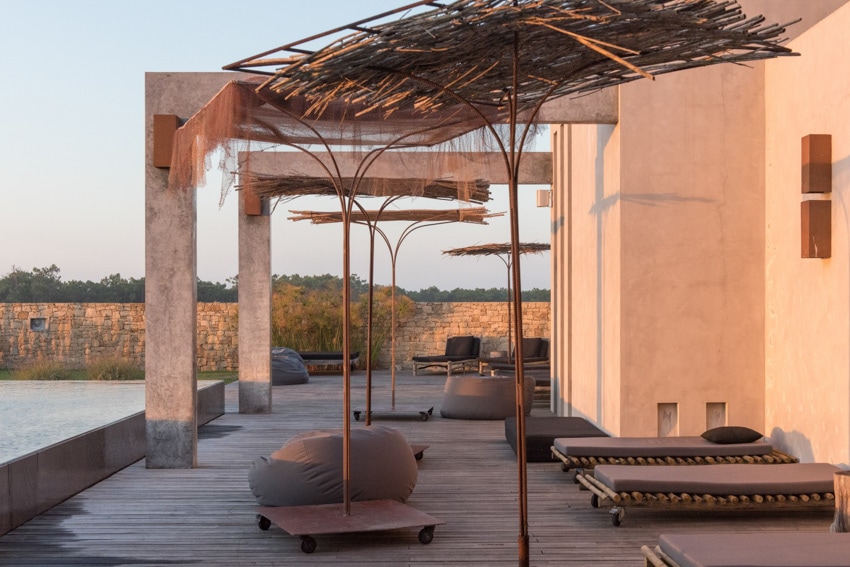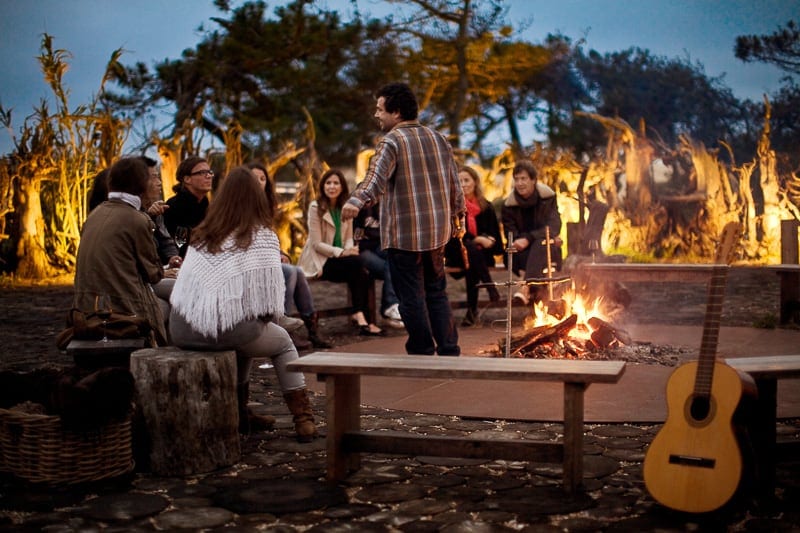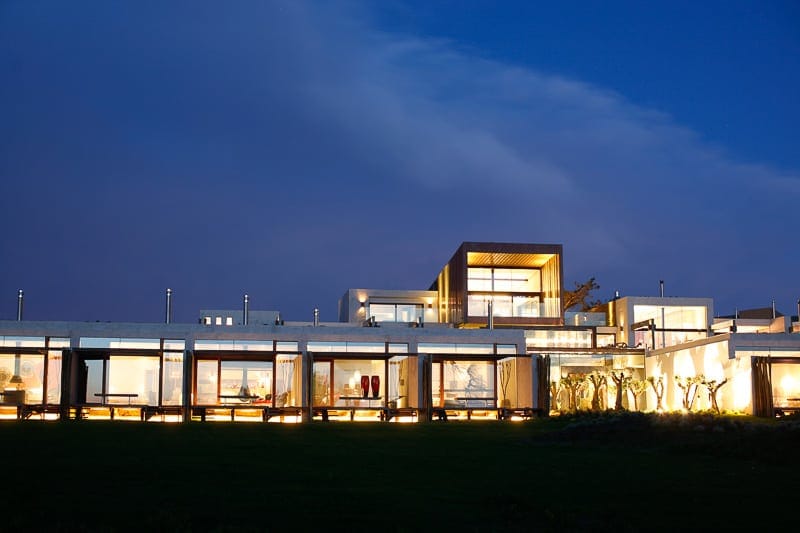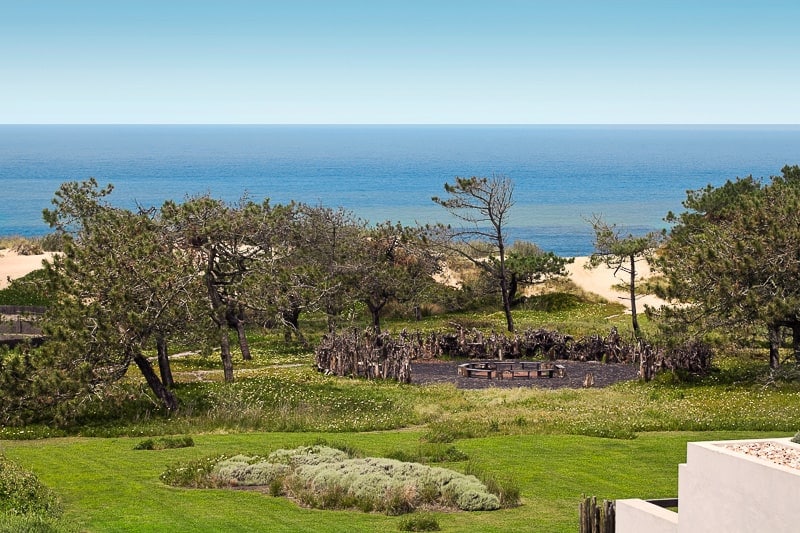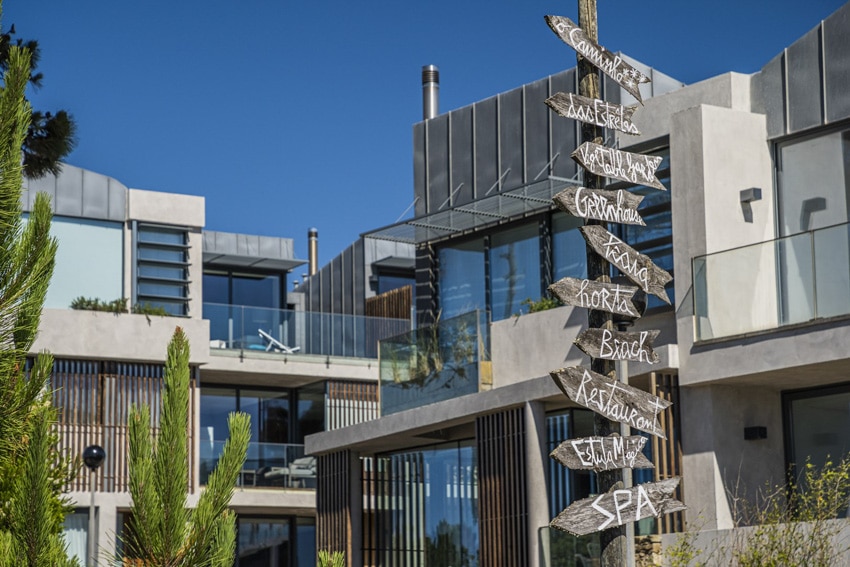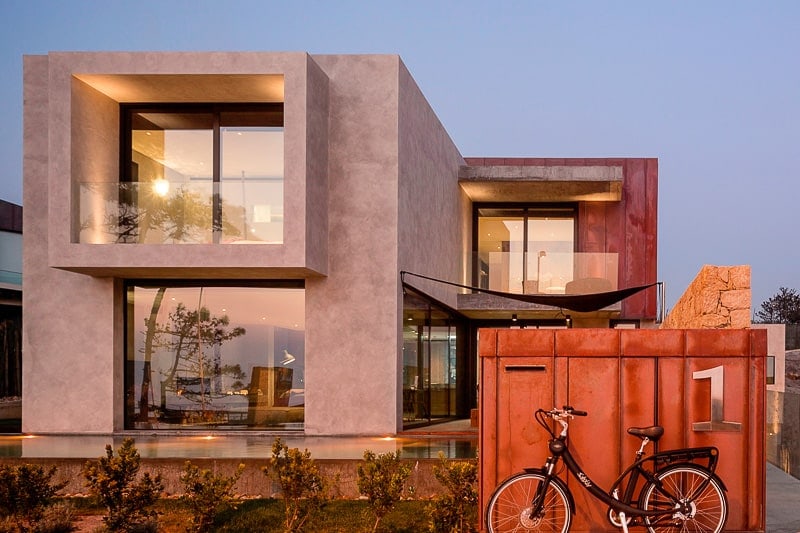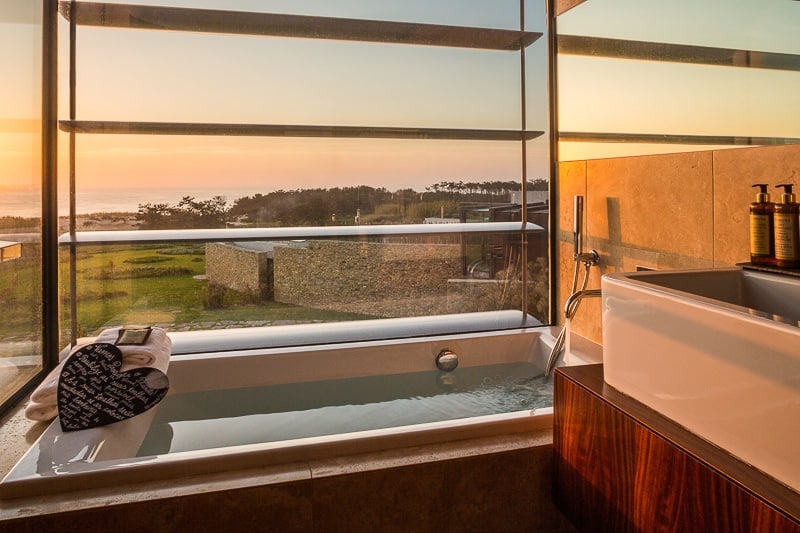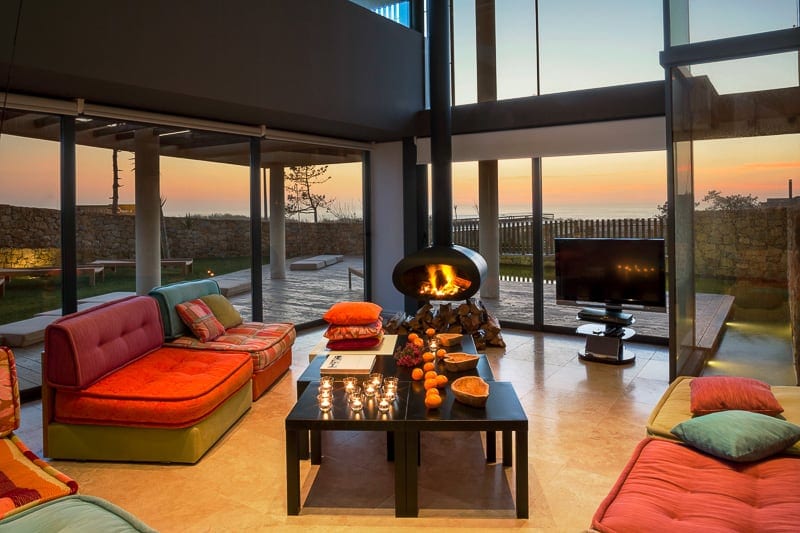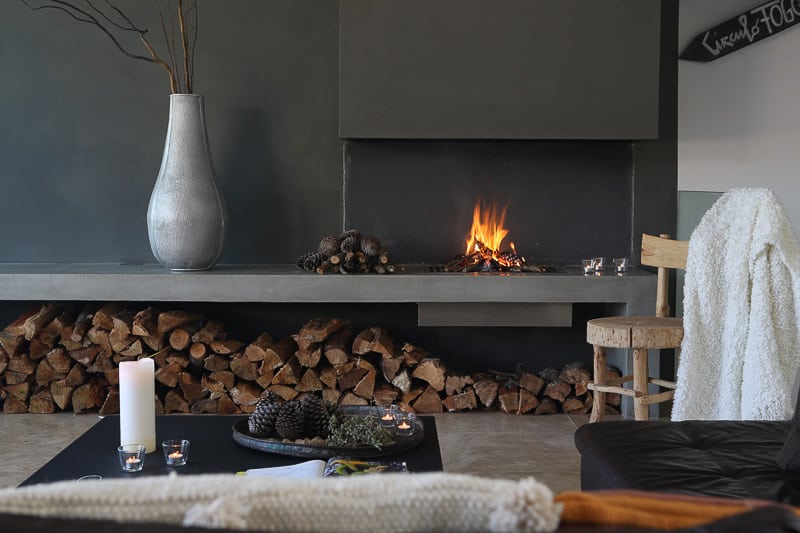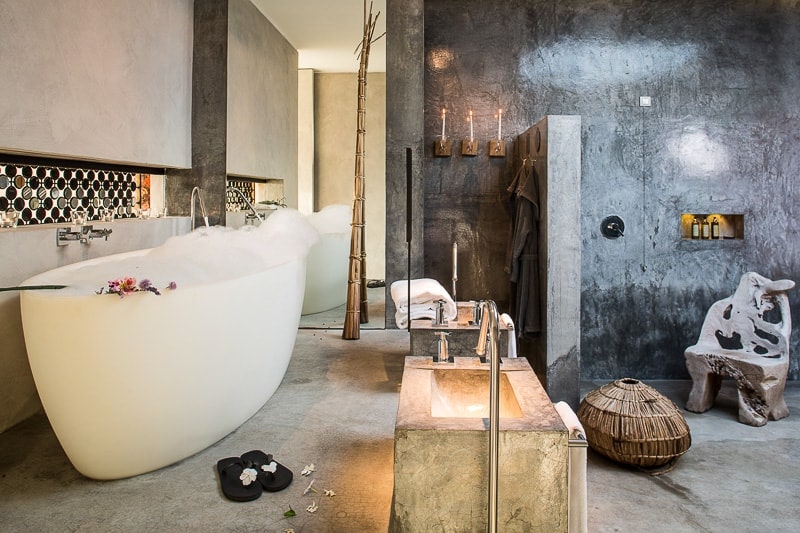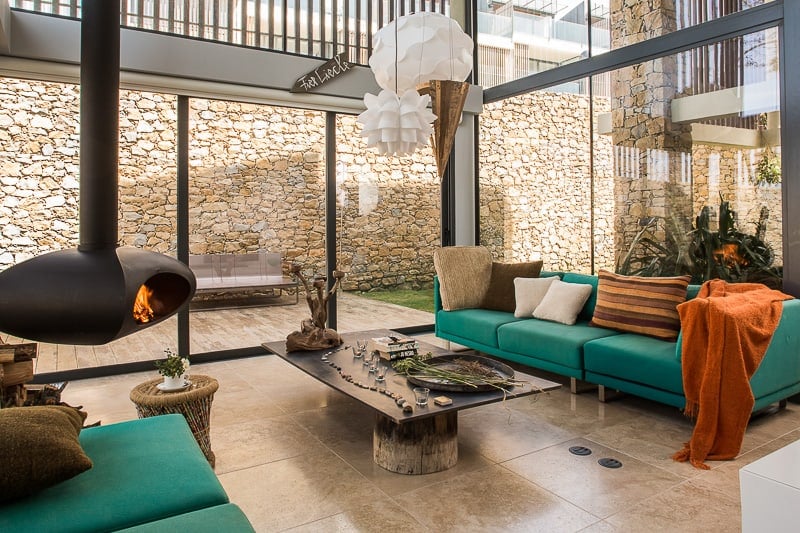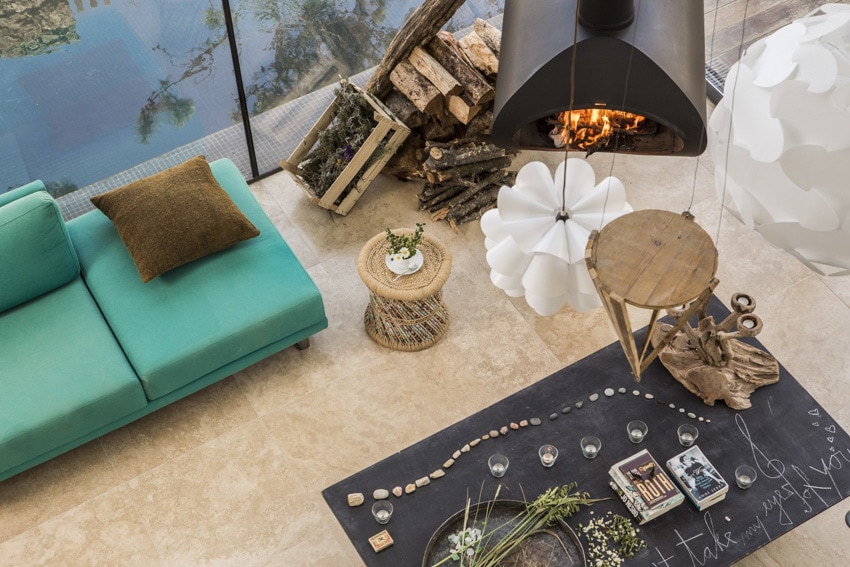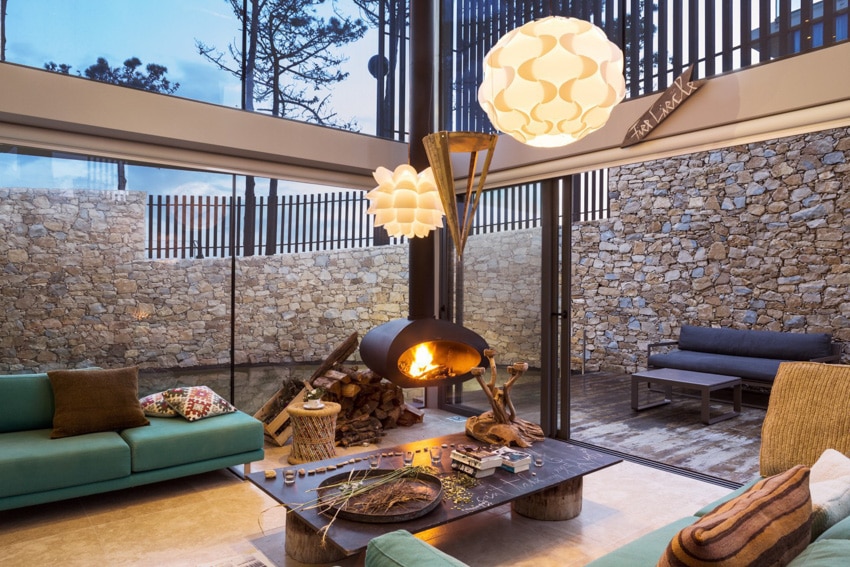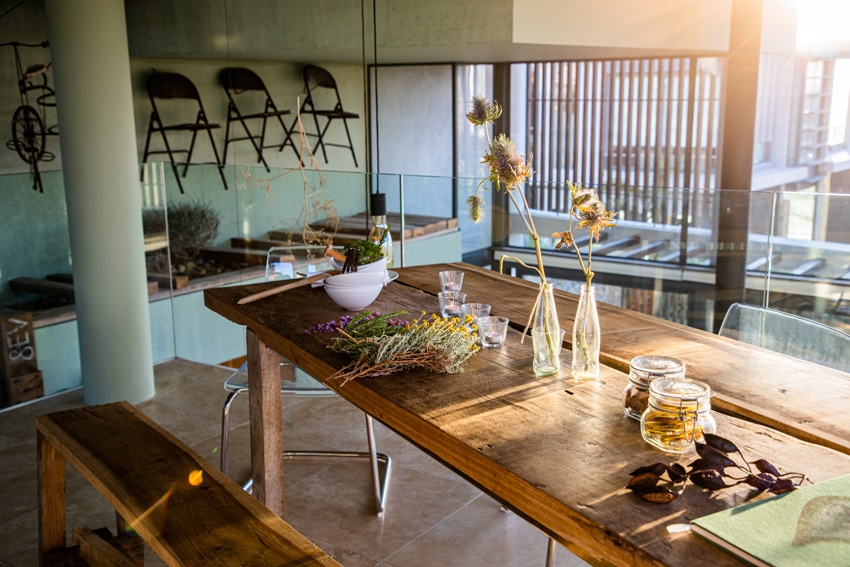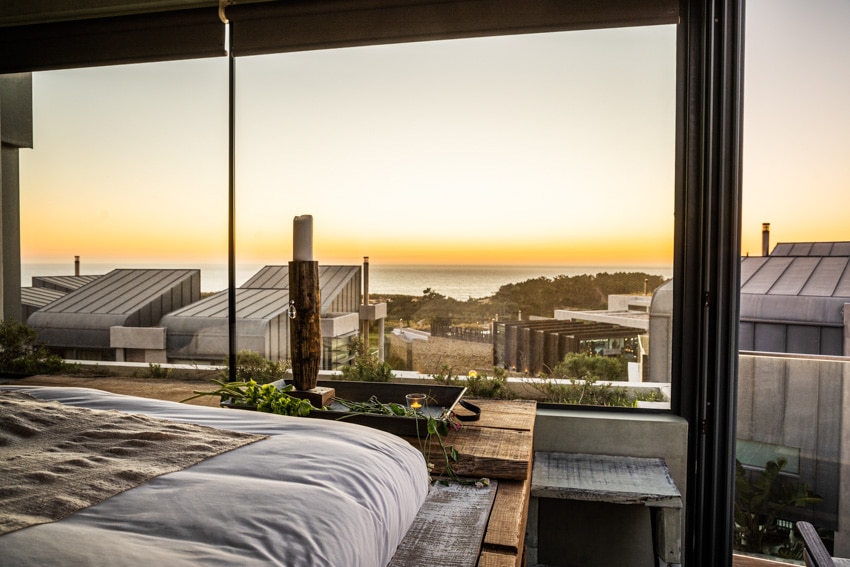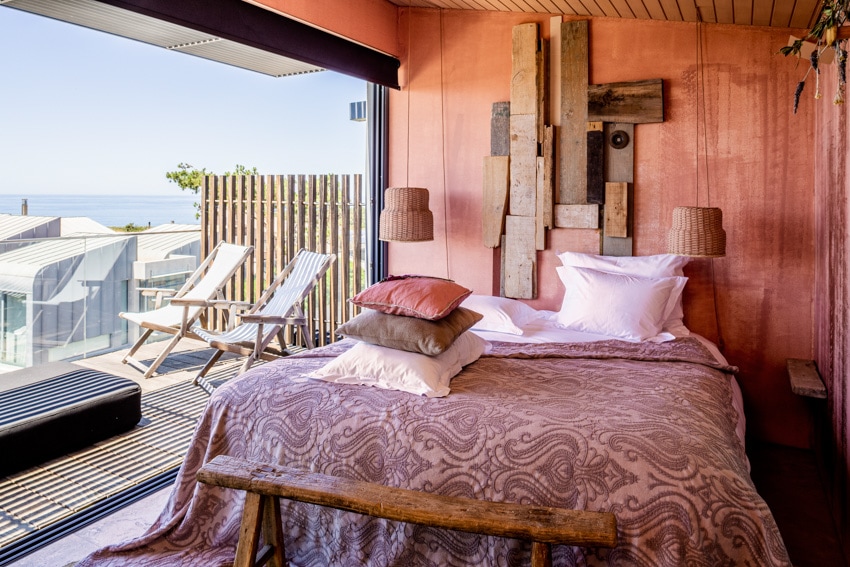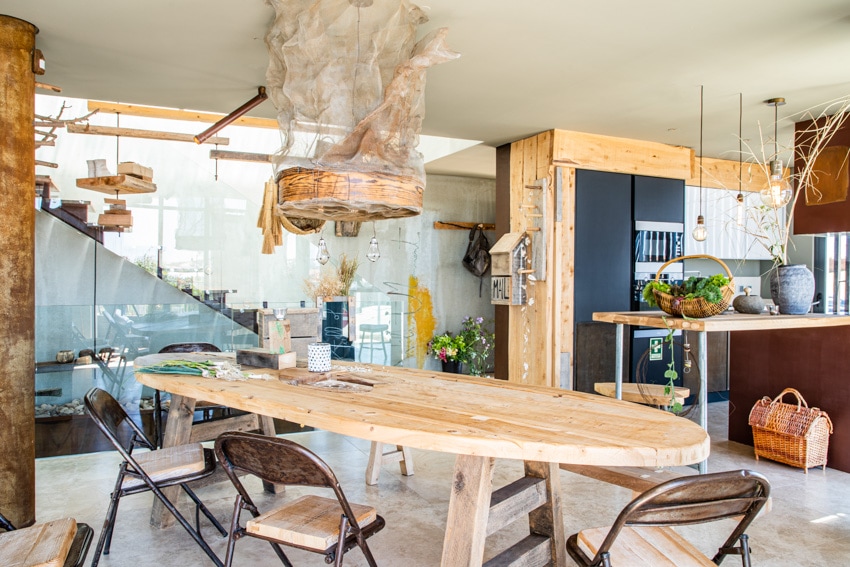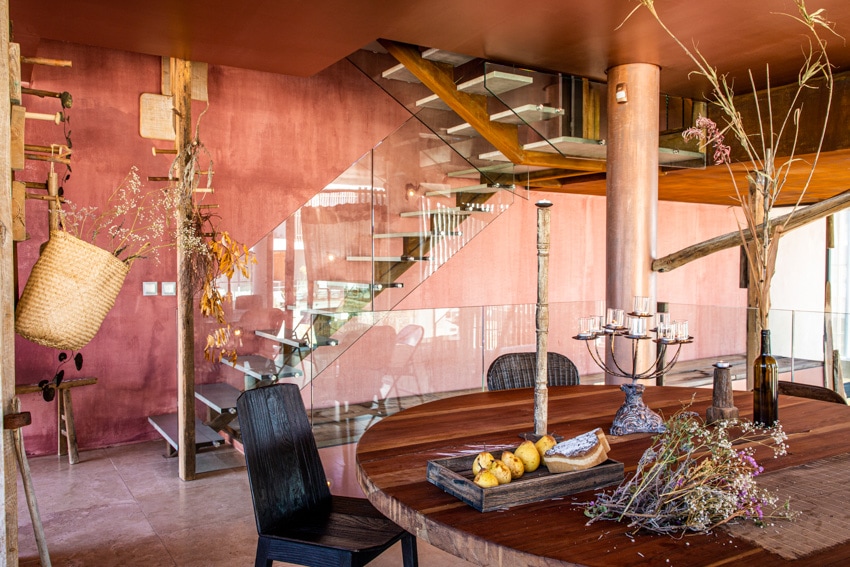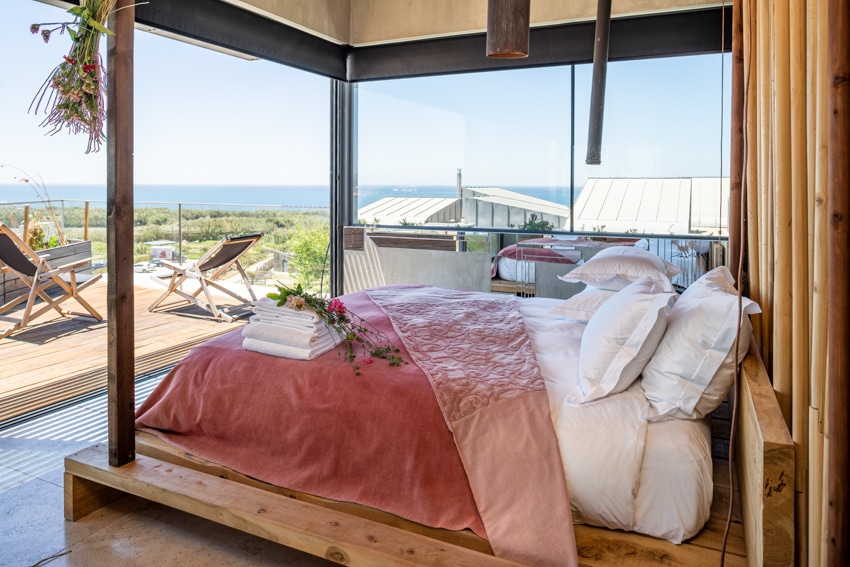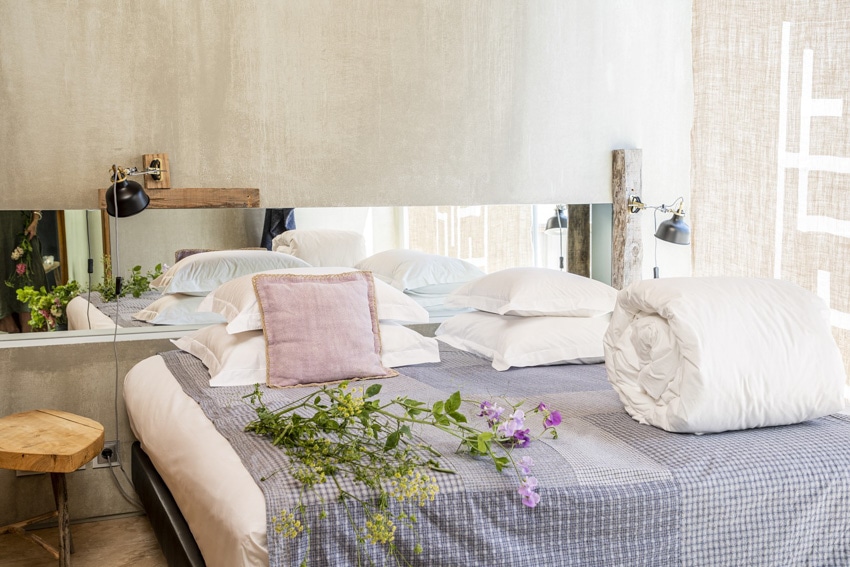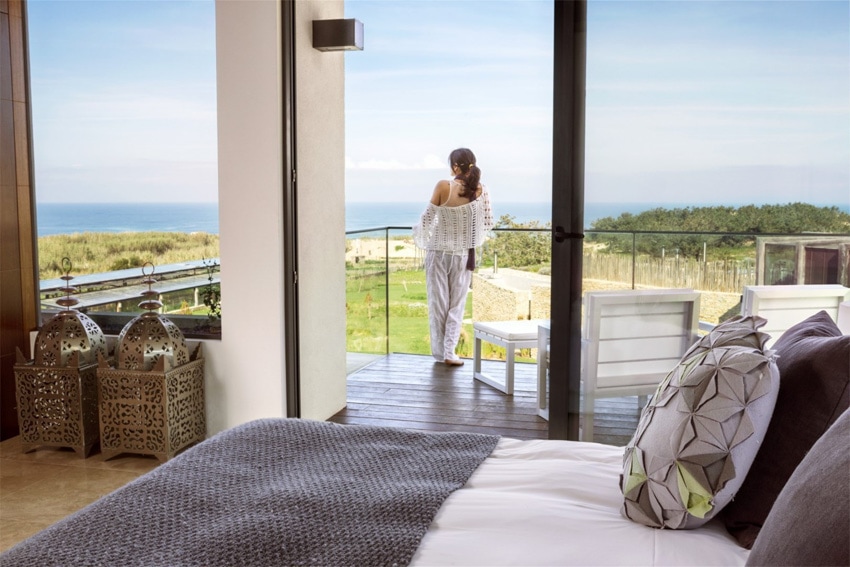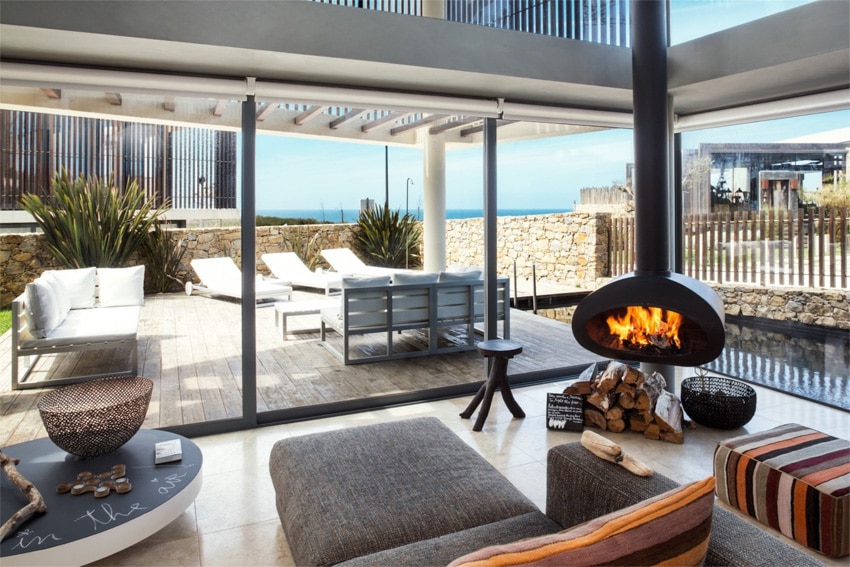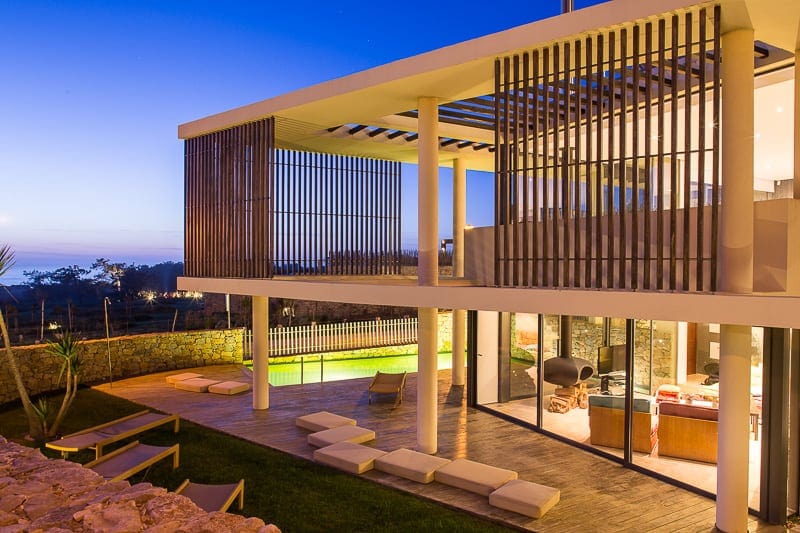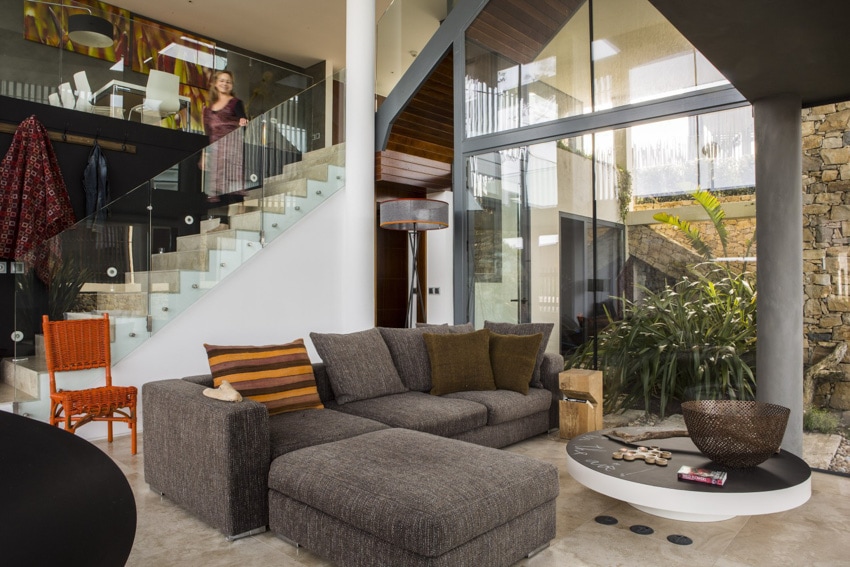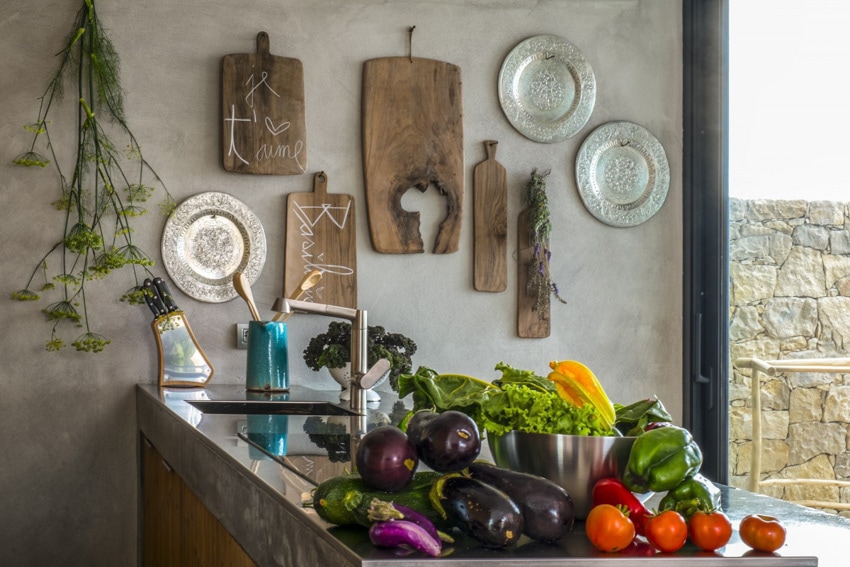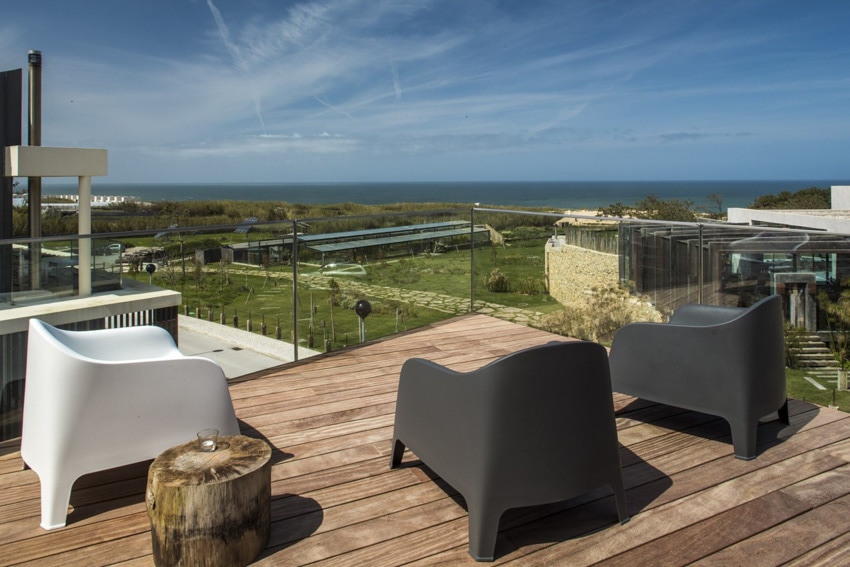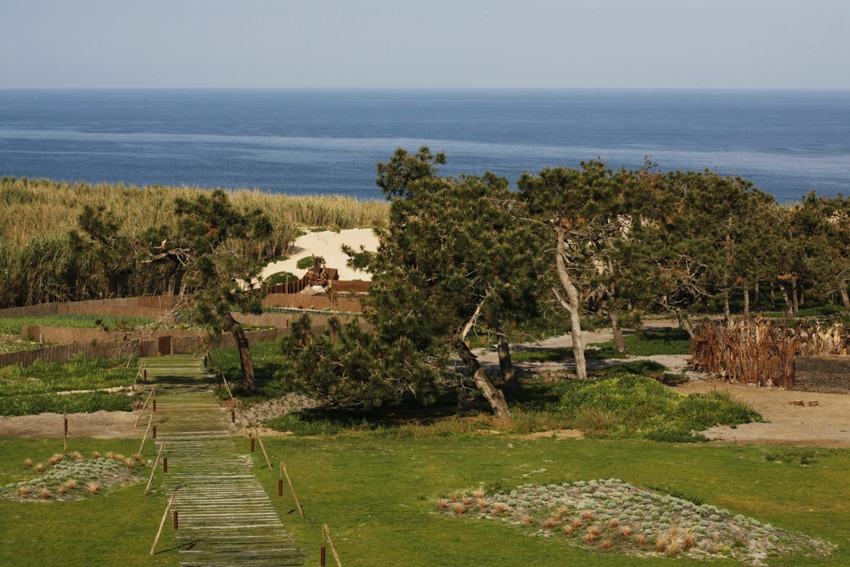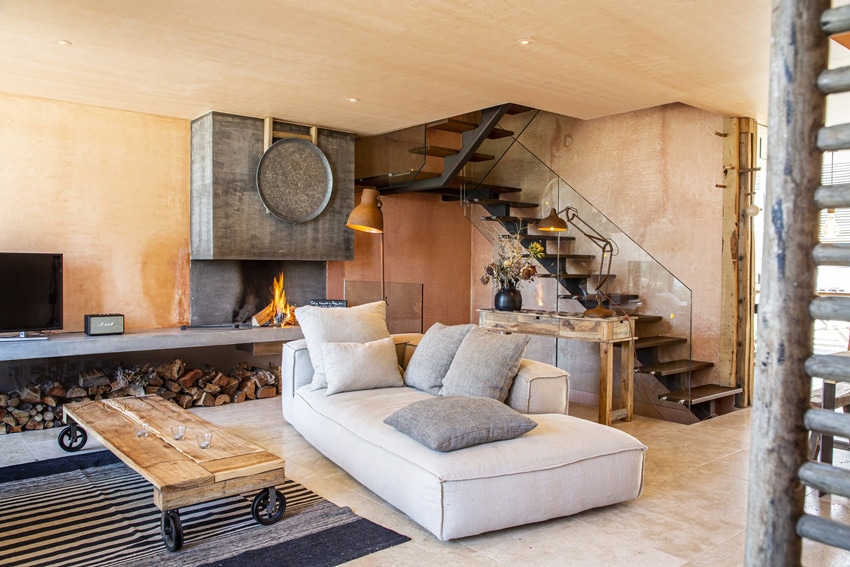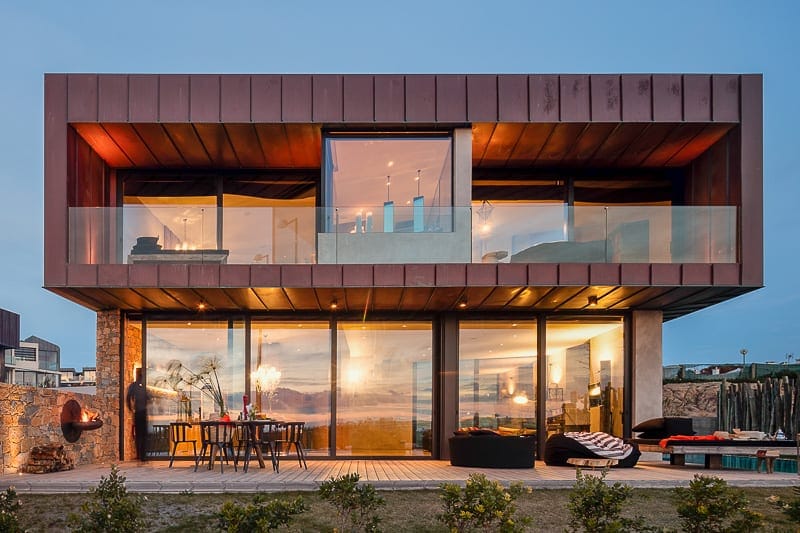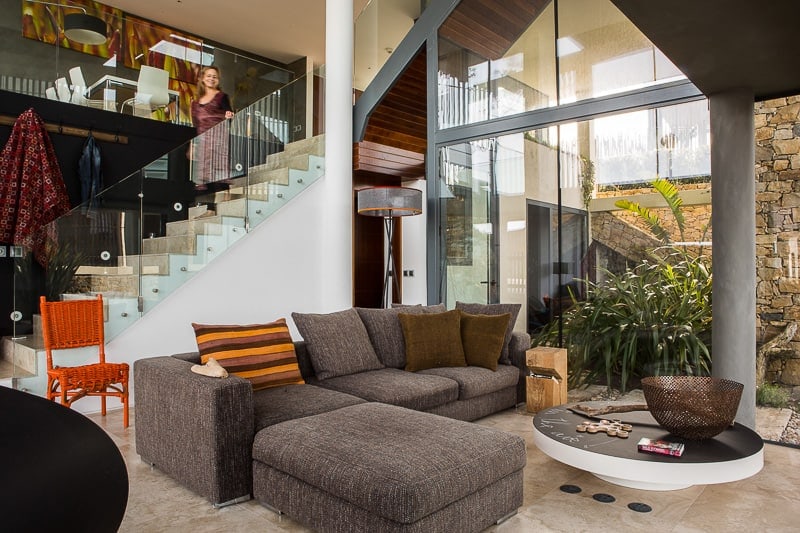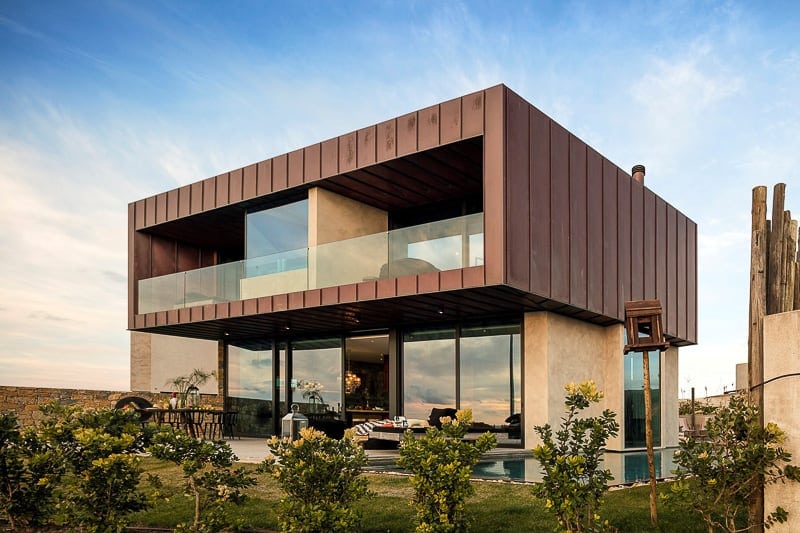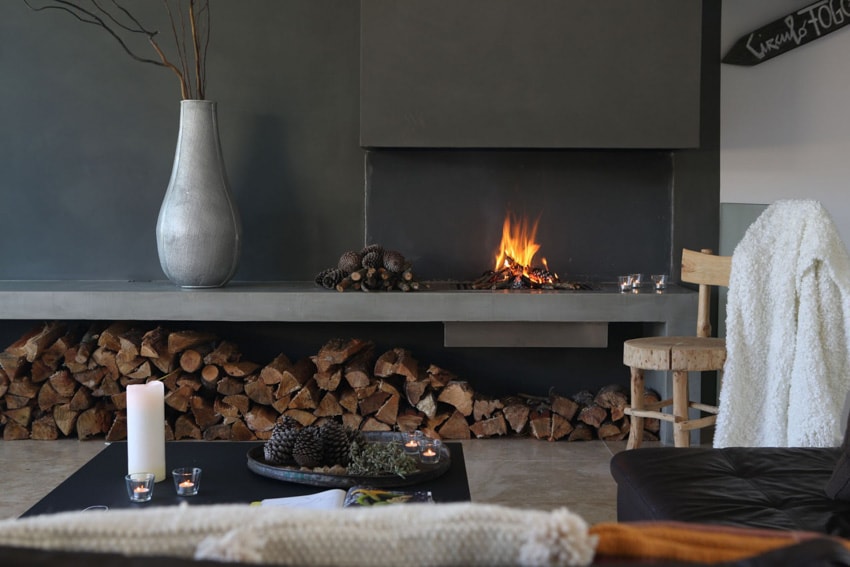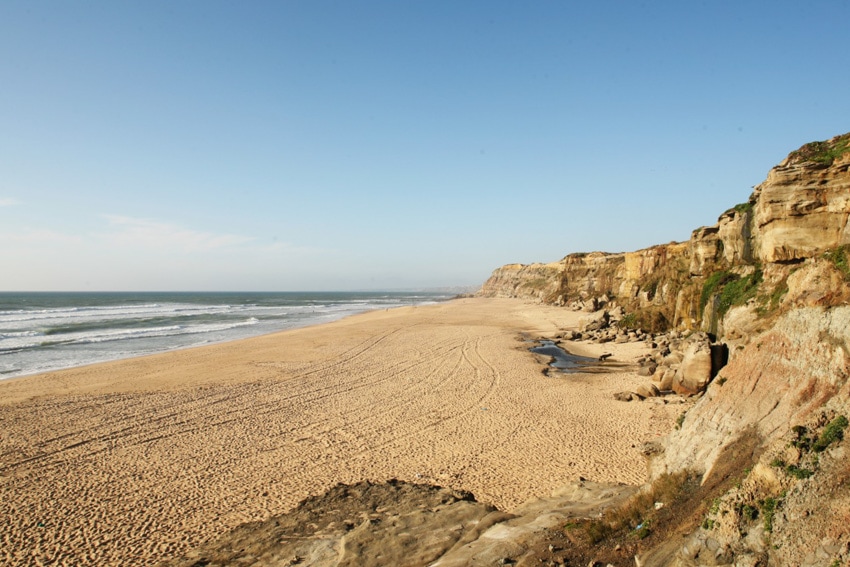 Design-forward luxury hotel and villas close to uncrowded surf on Portugal's Costa de Prata.
This luxurious yet relaxed boutique hotel is a nature lover's haven set on a sprawling property with breathtaking views of the Atlantic. With romantic guest rooms perfect for couples and independent villas and townhouses ideal for families or groups, Areias do Seixo has a variety of abodes to suit your needs.
Located in the small seaside town of Santa Cruz, about 30 minutes north of Ericeira and an hour's drive from Lisbon, Areias do Seixo has the advantage of being in a wave-rich area that's much quieter (i.e. less crowded lineups) than the well-known Portuguese surf hubs like Ericeira and Peniche.
Set back on an oceanfront property with only pine trees and dunes between you and the ocean, Areias do Seixo is a magical sanctuary that delivers a 5-star experience in a breezy way. The owners and staff take great care to make guests feel at home and seamlessly infuse soul throughout the hotel and experiences.
The 14 guest rooms are all unique, with a whimsical mix of textures and materials that create a stunning result. Revel in luxurious amenities like wood-burning fireplaces, rainfall showers, and private jacuzzi tubs. In a separate part of the property there are a combination of 16 townhouses and villas complete with full kitchens, open living spaces, and private pools, ideal for families or groups.
The hotel is deeply rooted in sustainability – from its initial building materials, to design, solar thermal system, water management systems and beyond, Areias do Seixo provides a luxury experience with the environment top of mind.
The Lowdown
VIBE: Modernist luxury meets enchanted forest
LOCALE: Sprawling oceanfront property
ROOMS: 14 rooms / 16 villas and townhouses
FAMILY FRIENDLY: Kids 11 & up allowed in rooms / Villas and townhouses are all ages
CLOSEST AIRPORT: Lisbon Portela Airport (LIS)
PRICING: Rooms from €495 / townhouses from €495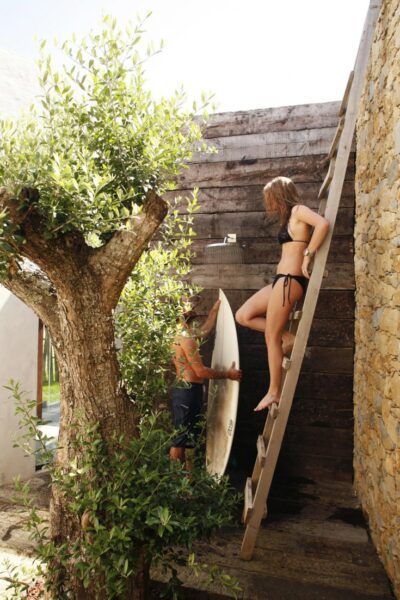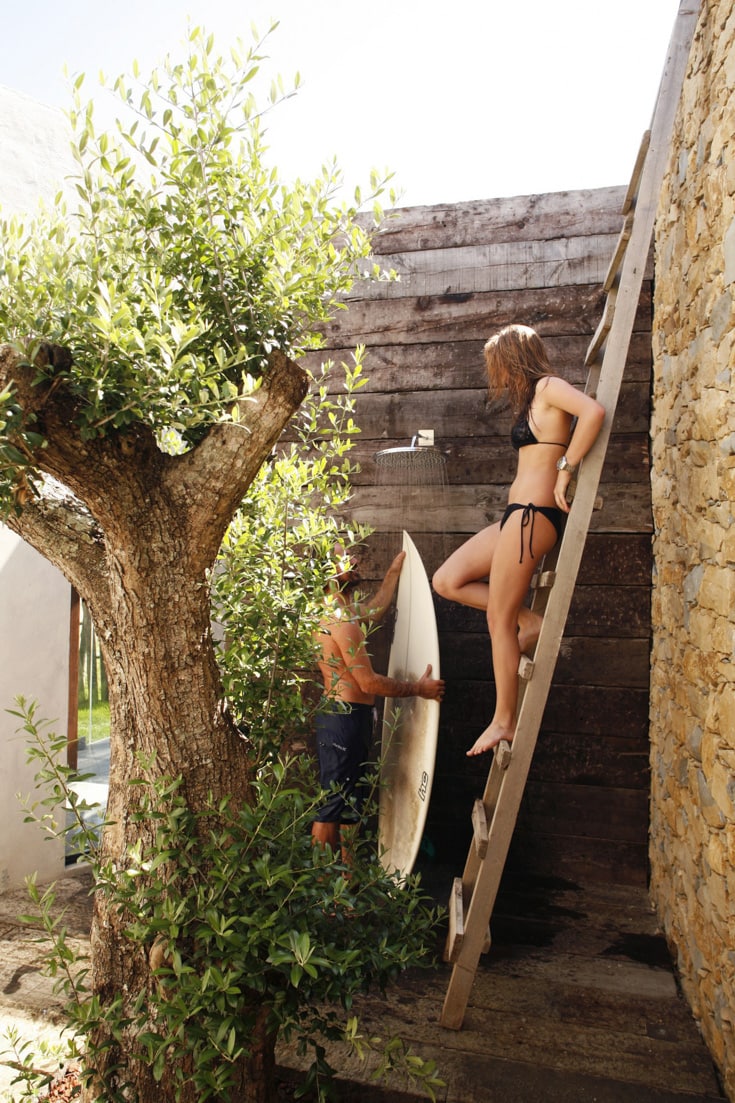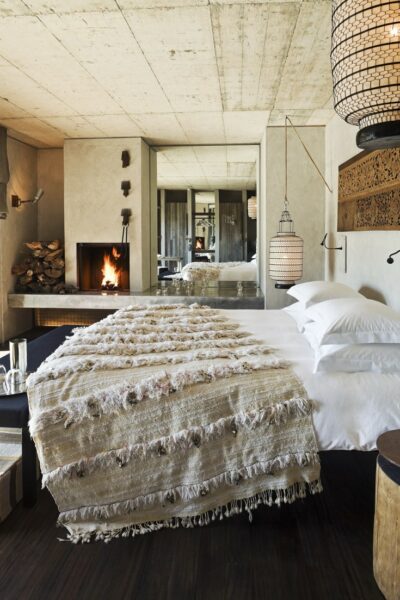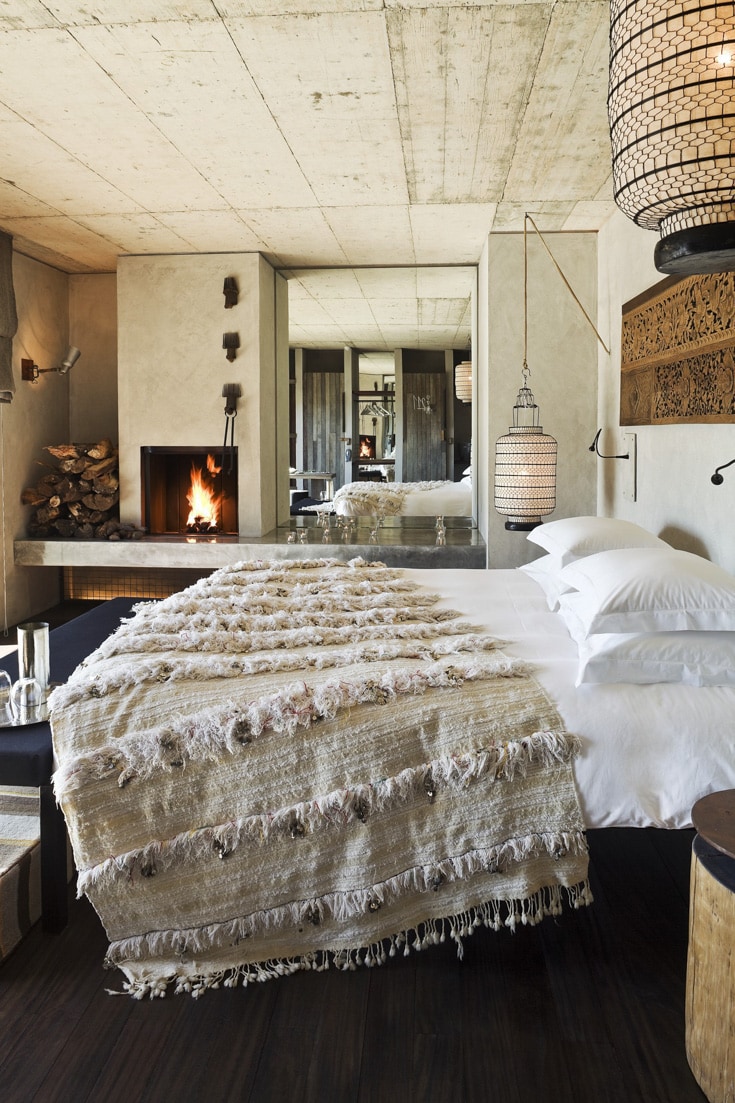 Features
Inside
Interiors have an unexpected mix of textures, styles, and materials. Polished concrete and floor-to-ceiling glass windows meet the warmth of driftwood, candles, and natural stone. Most rooms have ocean views, log fireplaces, rainfall showers, generous bathrooms, and private jacuzzi tubs.
Outside
Spend your days surfing and relaxing at the infinity pool and spa (complete with a Turkish bath), take the hotel's bikes for a spin around the countryside, and tour the onsite organic garden, before watching the sunset over the ocean with a complimentary glass of local wine at the nightly campfire.
Eat & Drink
The onsite restaurant is a sleek yet cozy space that serves three meals with a focus on seasonal and local ingredients (some from their own garden). Stays include breakfast with a variety of fresh fruit and juices, freshly baked breads and pastries, charcuterie, cheeses and more homemade delights.
The Surf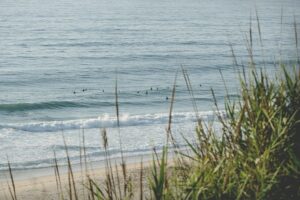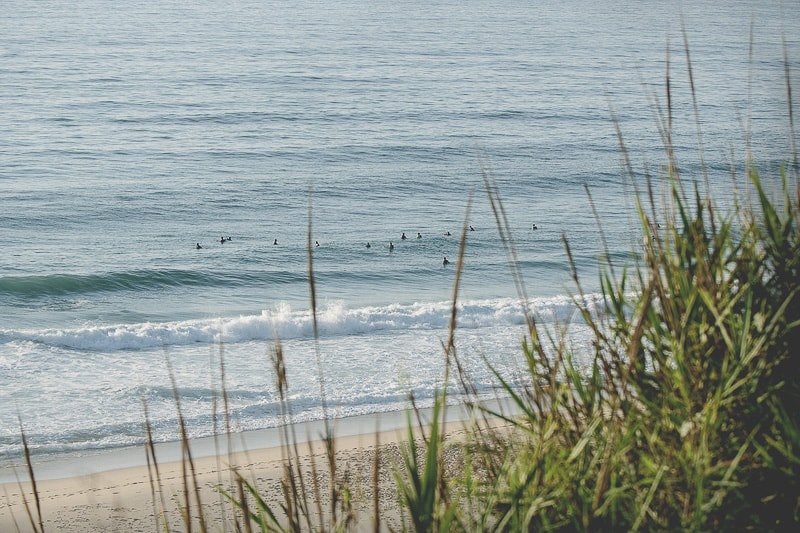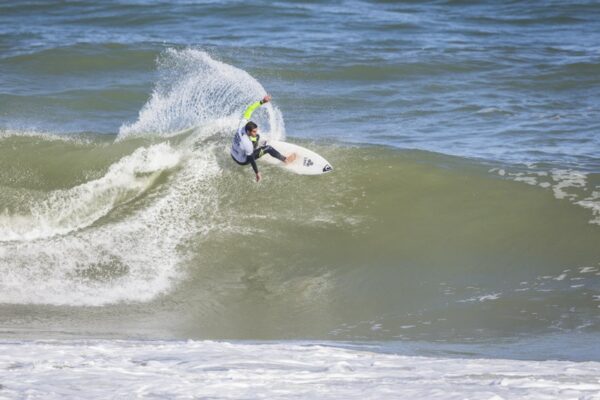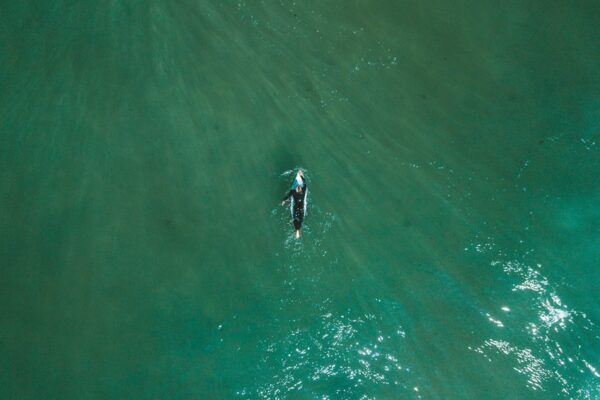 Portugal's west coast is full of beautiful beaches with quality surf. Located almost midway between Ericeira (25 km south) and Peniche (35 km north), Santa Cruz is much quieter than its famous surf hub neighbors, making the waves a lot less crowded. Around Santa Cruz, you'll find 11 local breaks (mostly beach breaks) that work best in small to moderate swells. The area is known for being relatively consistent, but if the local breaks aren't working, there are many breaks to explore along the coast between Ericeira and Peniche.
WATER TEMP:
June – Nov: 68 – 72°F (20 – 22°C)
Dec – May: 57 – 61°F (14 – 16°C)
PEAK SURF SEASON:
Beginners: May – Sept
Advanced surfers: Sept – Feb
SHOULDER SEASON: Mar, May, Oct, Nov
SURF EXPERIENCE: Beginner to advanced
Details
CHECK IN: 4 pm
CHECK OUT: 12 pm
Rates
The rates below are per room, per night, with breakfast and all taxes included.
Rooms
LOW SEASON (Nov – Mar): from € 415
SHOULDER SEASON (Apr – Jun & Sep – Oct): from € 495
HIGH SEASON (Jul – Aug): from € 450
Villas & Townhouses
LOW SEASON (Nov – Mar): € 495 – € 990
SHOULDER SEASON (Apr – Jun & Sep – Oct): € 495 – € 1250
HIGH SEASON (Jul – Aug): € 550 – € 1450
*note: For € 80, only one extra bed per housing unit is permitted, subject to availability. In the Shelter accommodation type, an extra bed is not allowed.
The rooms, villas, and townhouses do not have air-conditioning. Following their sustainability policy, Areias do Seixo encourages cooling the rooms via ocean breeze, and uses an alternative climate control system which uses geothermal energy to heat and cool the floors. Note that the efficiency of this system is not instant, so there are also fans available.
The hotel has a weekly agenda of experiences included in your stay such as yoga classes, garden tours, evening bonfires with wine, and more. There are also complimentary bicycles available for guest use.
From April to September the swimming pool is heated by solar panels. Please note that it's not possible to ensure a constant temperature of the swimming pool water, as its heating depends solely on the power that can be obtained from solar energy.
The hotel closes from Jan 8 to Feb 13, reopens on Feb 14. Also, on Dec 24 to Dec 25, reopens on Dec 26.

Villas also available for Long Term Stays in January, February, March, November, and December (with specific conditions in force). Inquire for details.

Children under 16 years old are only allowed to stay in Areias do Seixo

Villas

. Use of the spa and dinners at the onsite Restaurant are only allowed for guests over 16 years old.
Location
Santa Cruz, Torres Vedras, Portugal
Santa Cruz is a small low-key town popular with vacationing Portuguese about halfway between Ericeira and Peniche. It's about a 30-minute drive to Ericeira and an hour's drive from Lisbon.
Santa Cruz and the surrounding coastline has picturesque towering jagged cliffs lining the Atlantic, broken up by long wide stretches of beach. There are plentiful point, reef, and beach breaks in the area, and waves for all levels of surfing.
Getting There
If arriving by plane, you'll want to fly into Lisbon Portela Airport (LIS), and then the drive to Areis do Seixo is about an hour. Private roundtrip transfers can be arranged starting at €175. If you want to have the flexibility to explore the coast during your trip, we recommend renting a car at the airport.
The Small Print
Terms and Conditions
PAYMENT POLICY
To secure your reservation, a 20% deposit is required and also credit card information for a credit card that is valid through your check-in date. 14 days before check-in the hotel will pre-authorize your credit card for the remaining balance, which is to be paid upon checkout.
CANCELLATION POLICY
Reservations may be cancelled or changed until 14 days before the date of arrival, without additional charges. Any cancellation/change made with less than 14 days before arrival, implies charging the number of the nights corresponding to half of the stay (minimum charge of one night) as a cancellation fee. In case of no-show or early departure, the full amount of the reservation will be charged. Please note: We will pre-authorize the credit card provided to guarantee the reservation.
AGE POLICY
Children under 11 years old are only allowed to stay in Villas and Townhouses. Children from 11 up to 16 years old may be accommodated in Hotel Rooms. The access to the hotel's swimming pool will be allowed for children under 10 years old between 9am and 12am, always under adult supervision. The SPA is reserved for those over 16 years old.
PET POLICY
Only assistance dogs are allowed.
GENERAL
Closure Period: from November 17 to December, 25. Reopens on December 26. – Check-in Time: from 4pm – Check-out Time: until 12pm