Nantipa
Santa Teresa, Costa Rica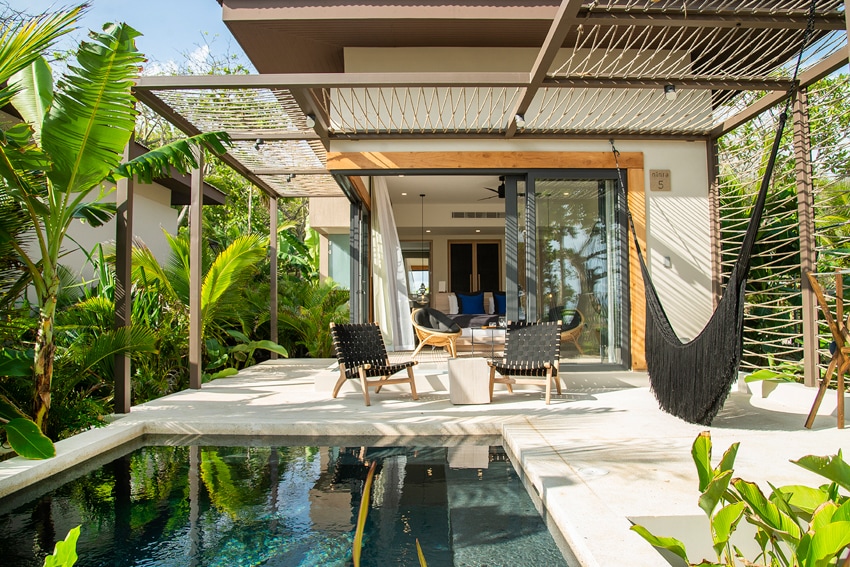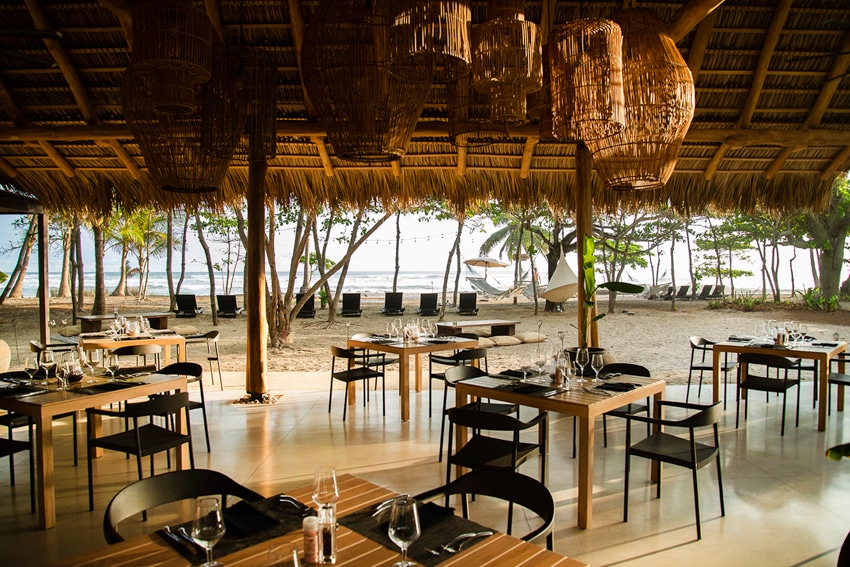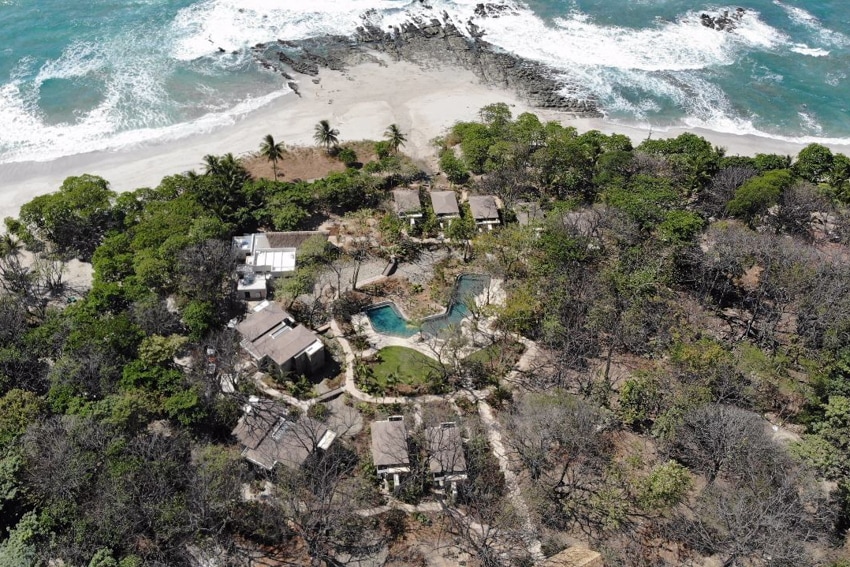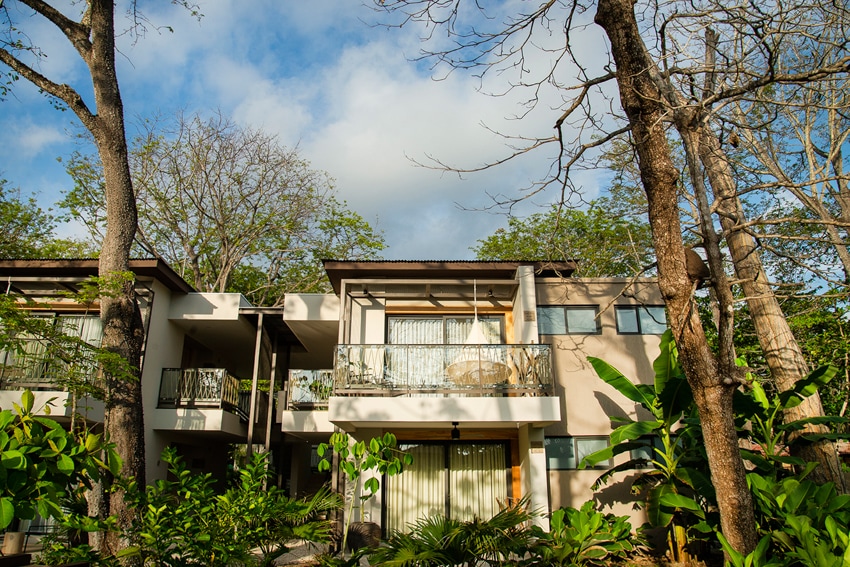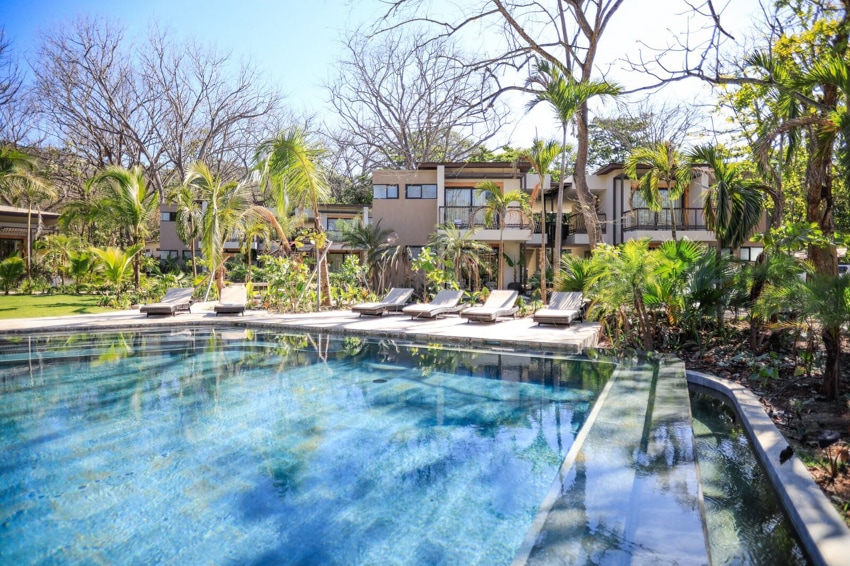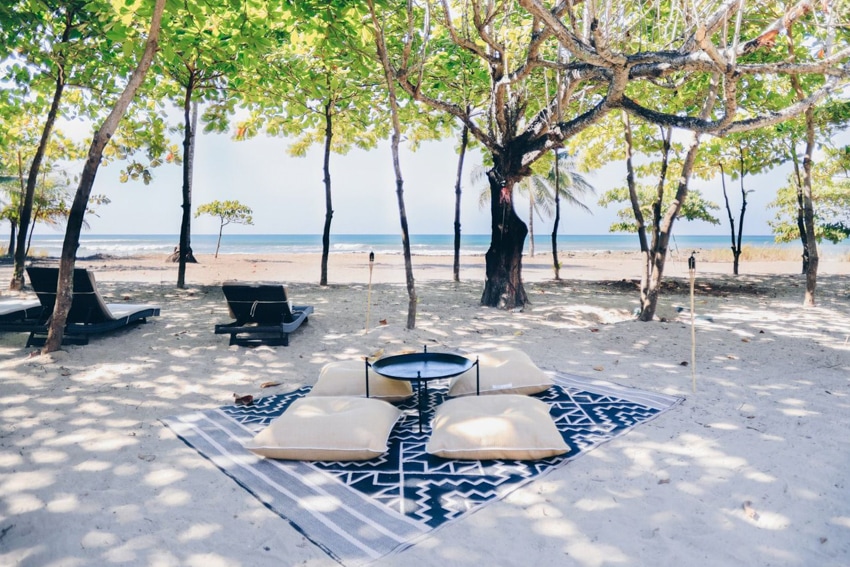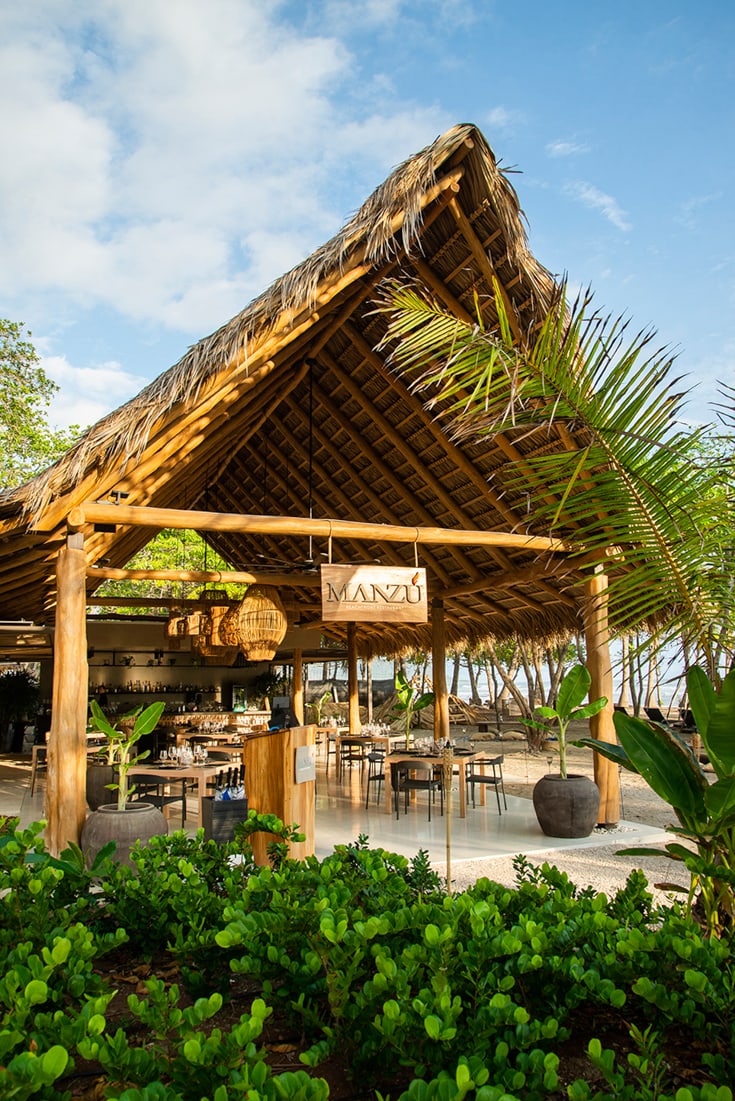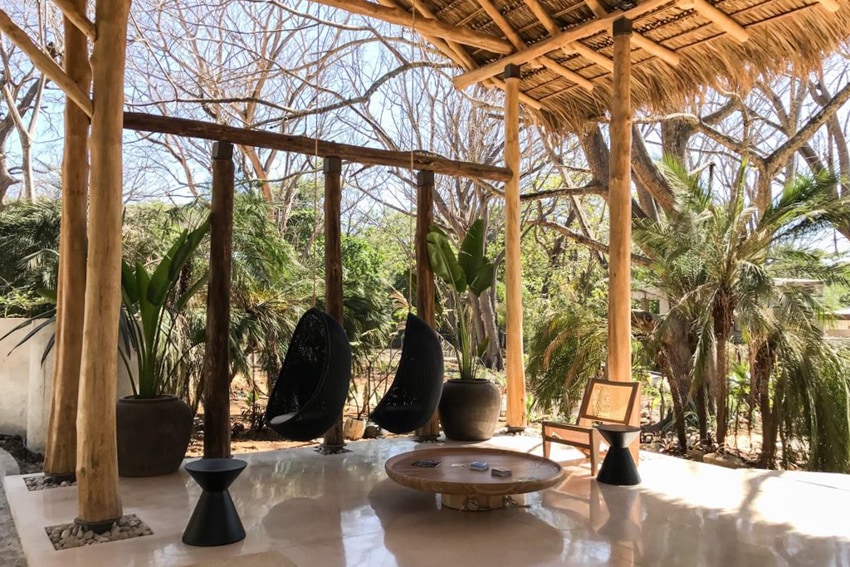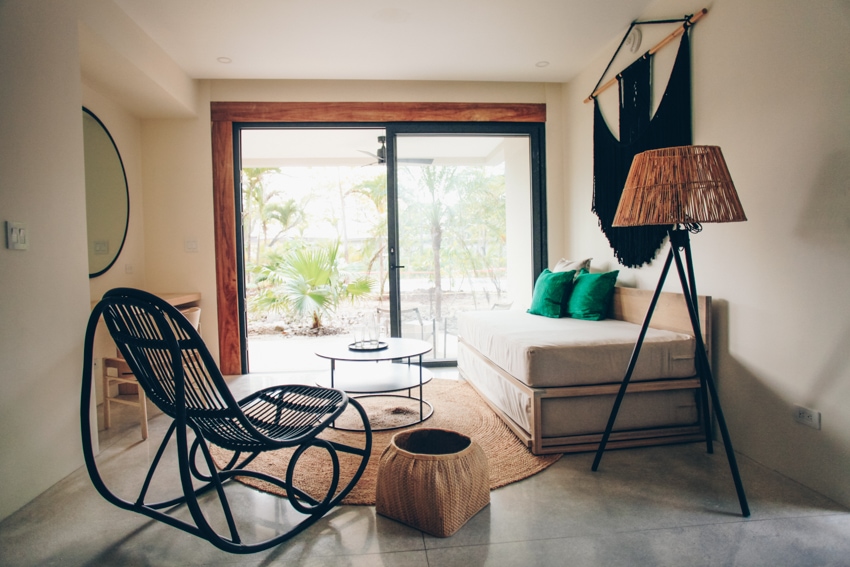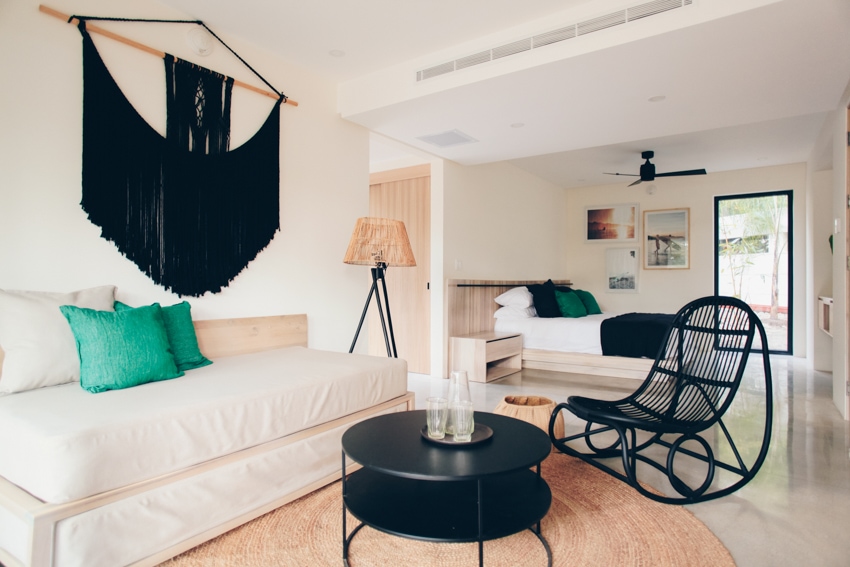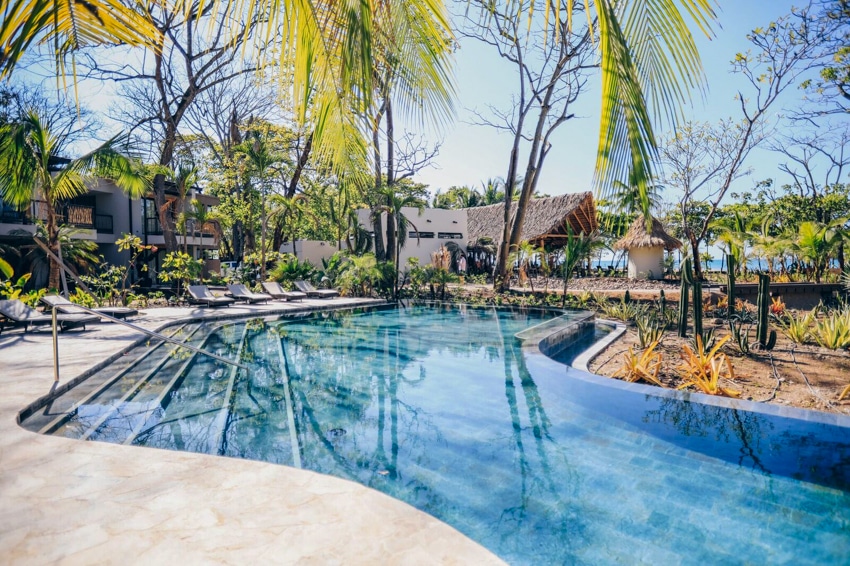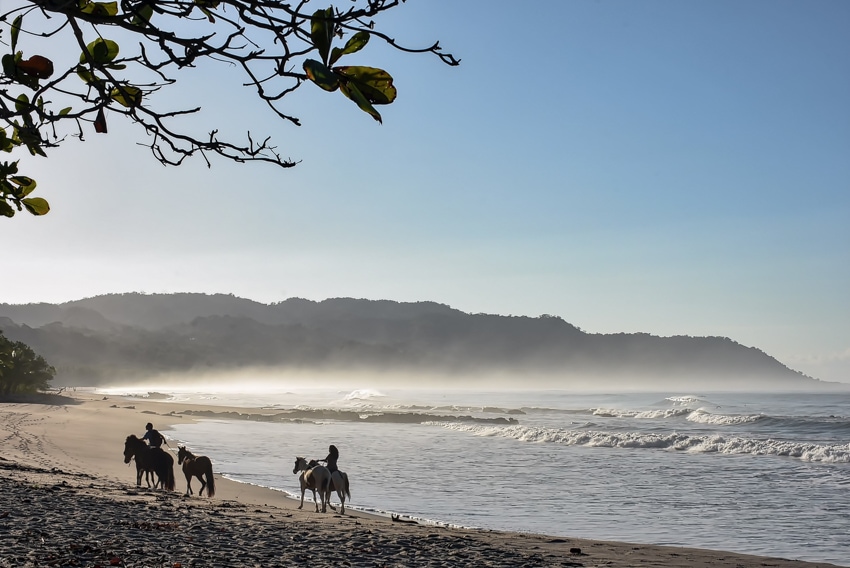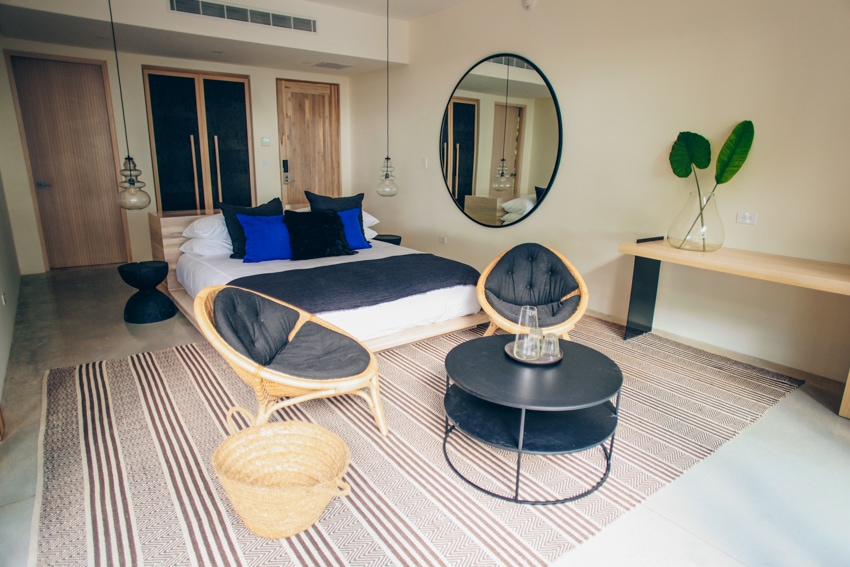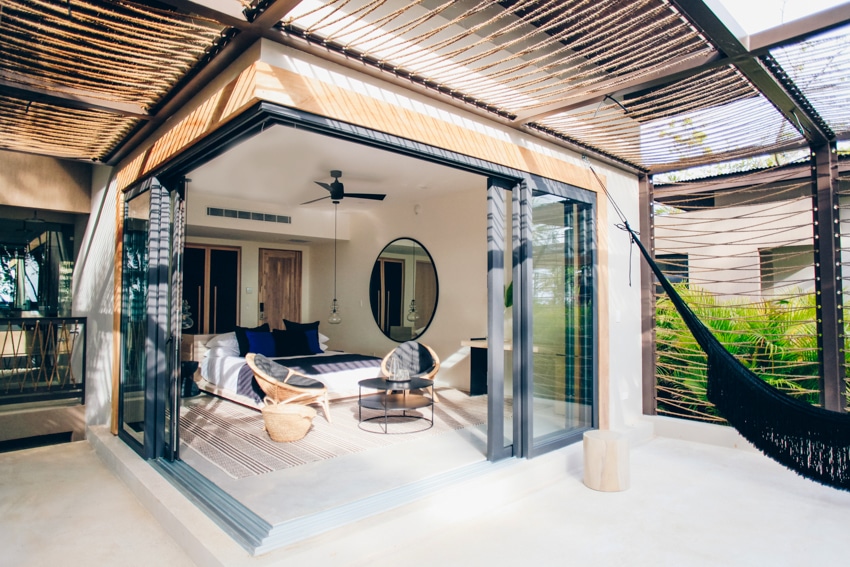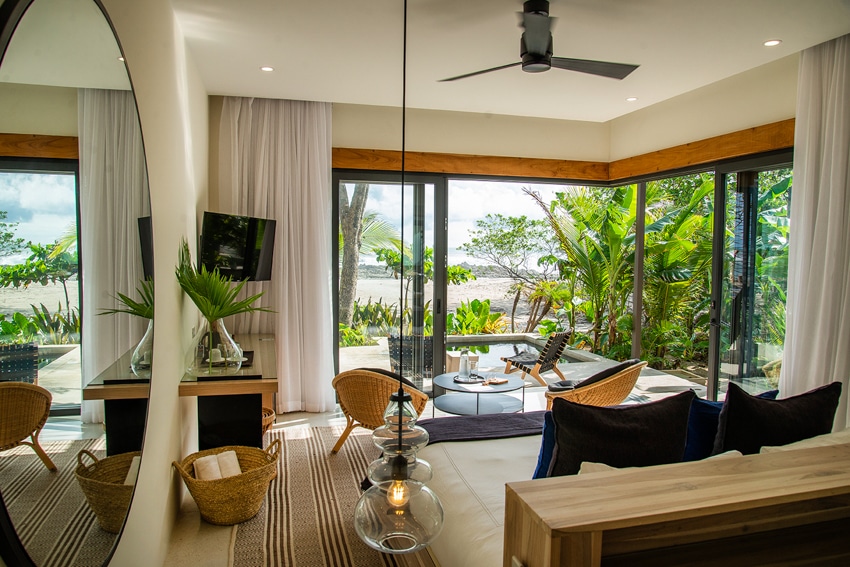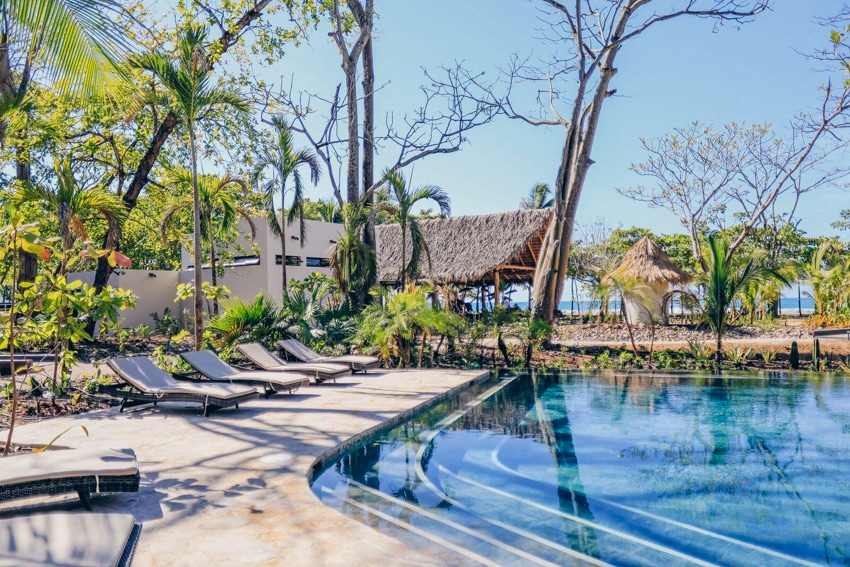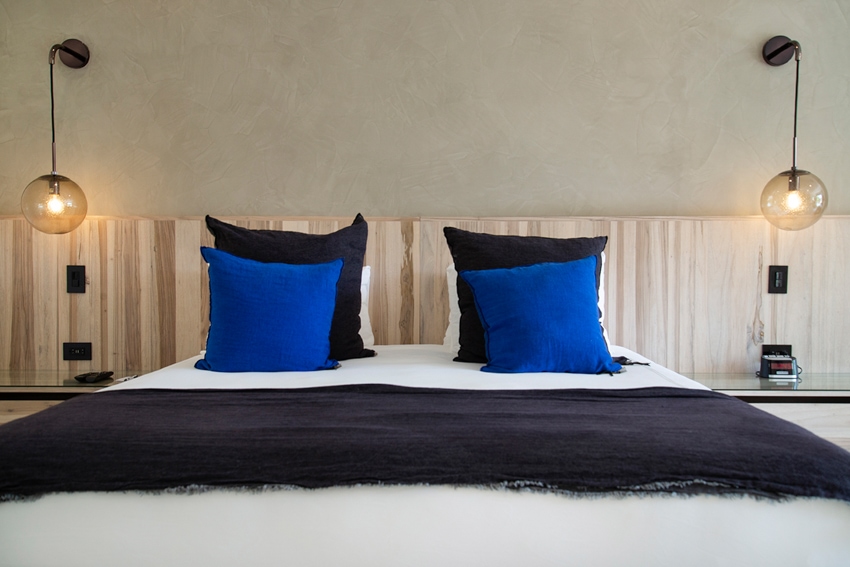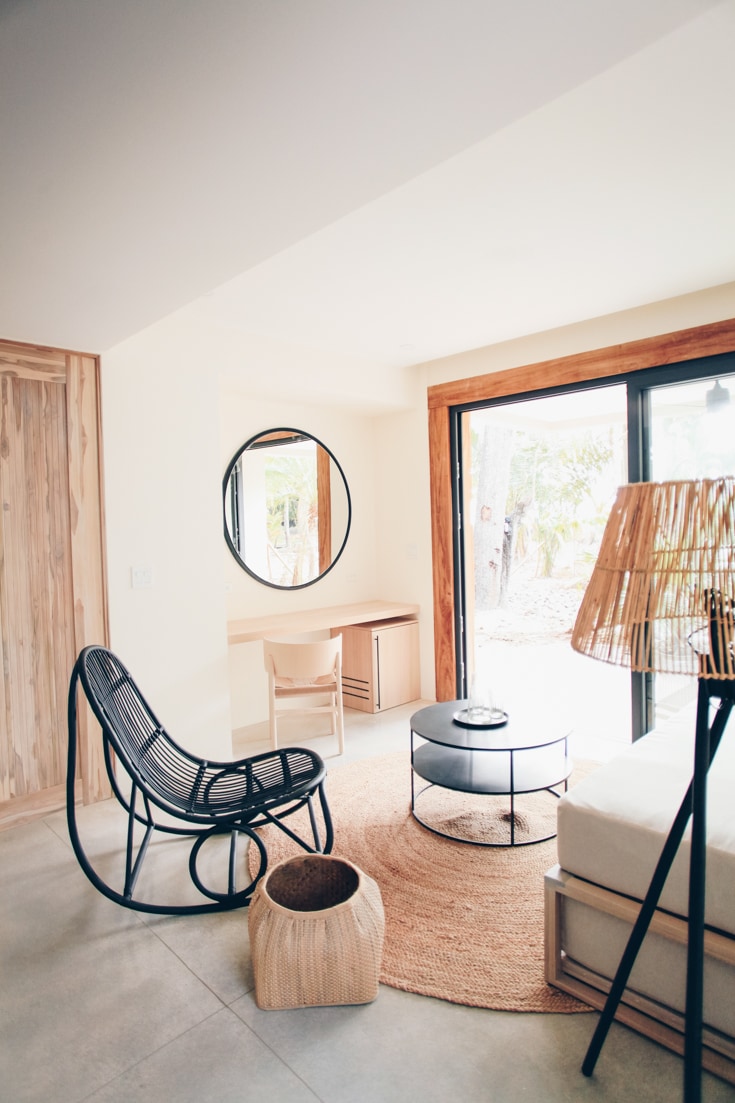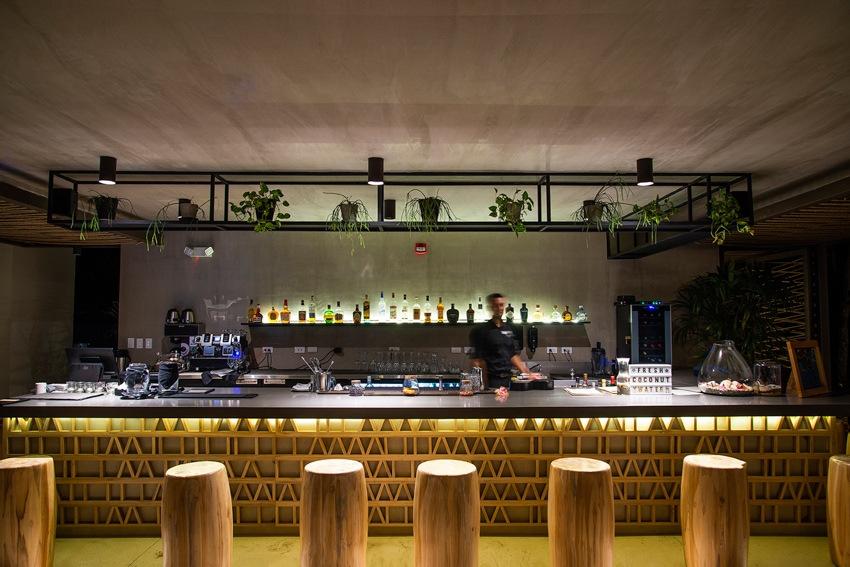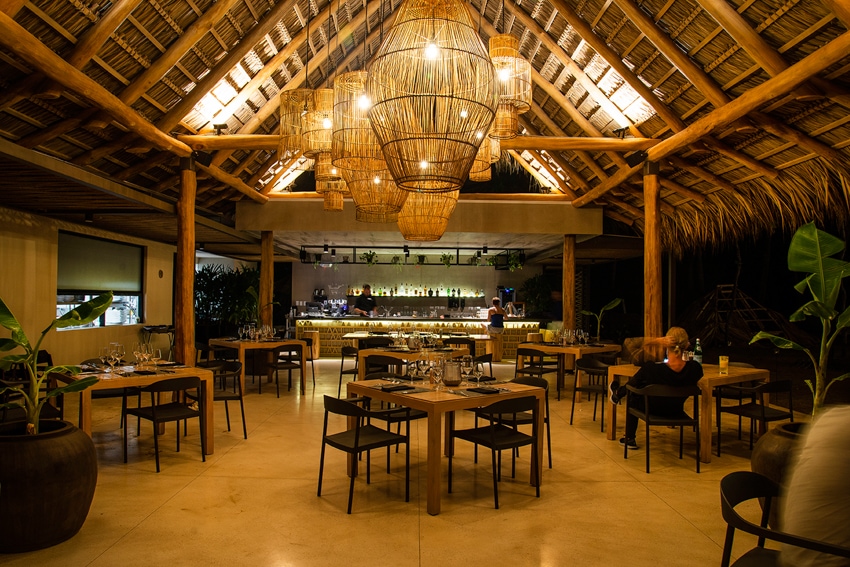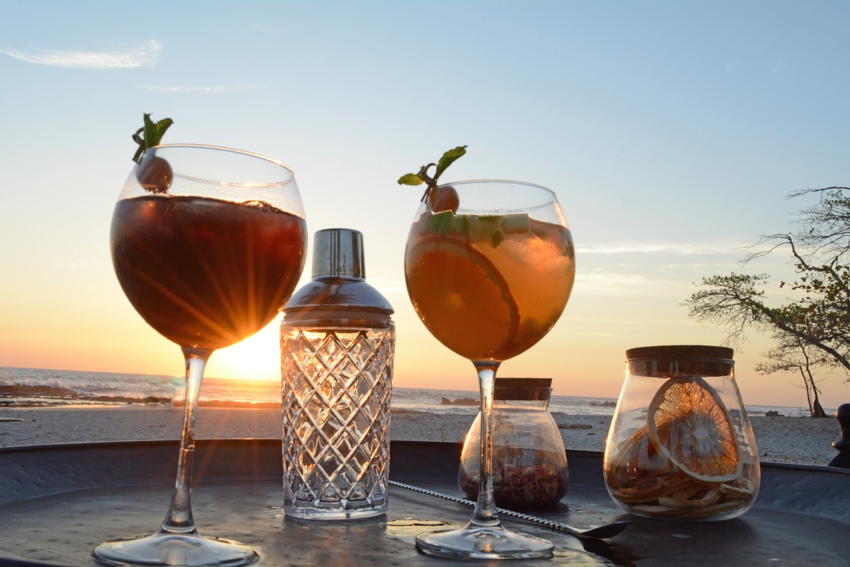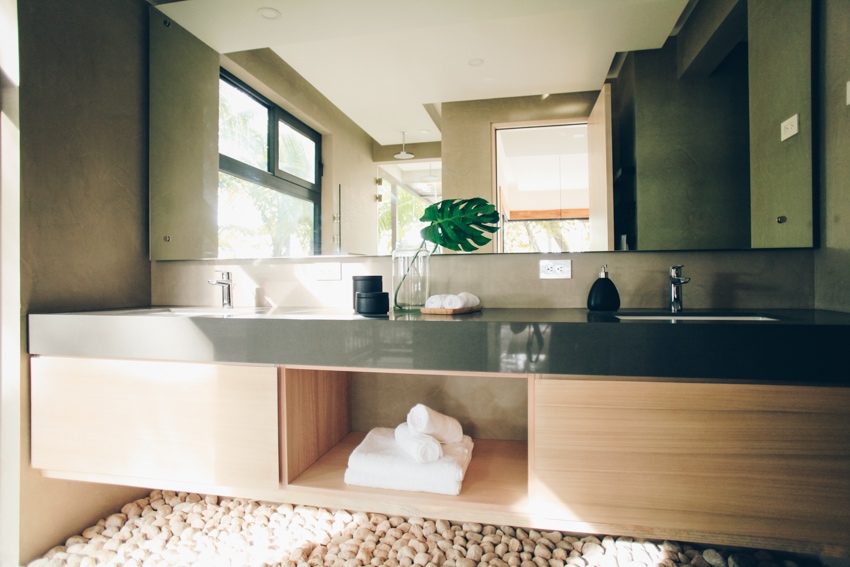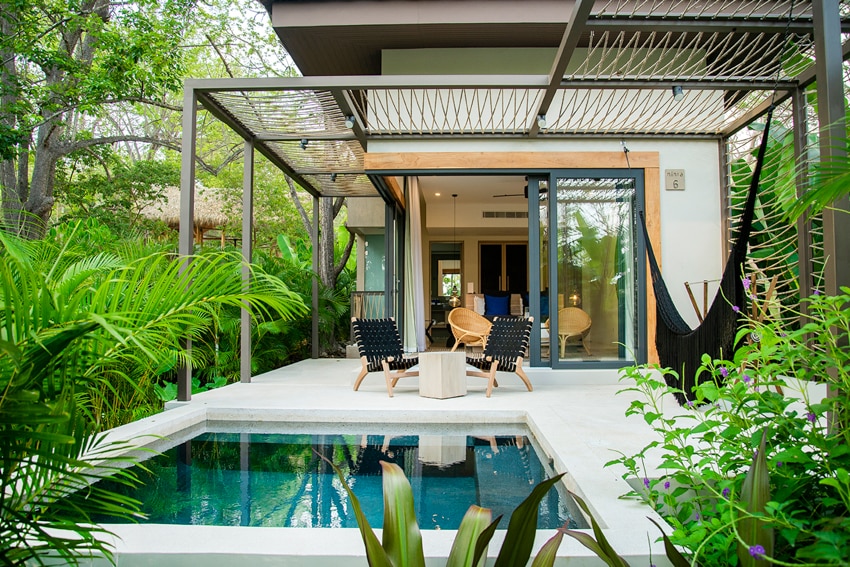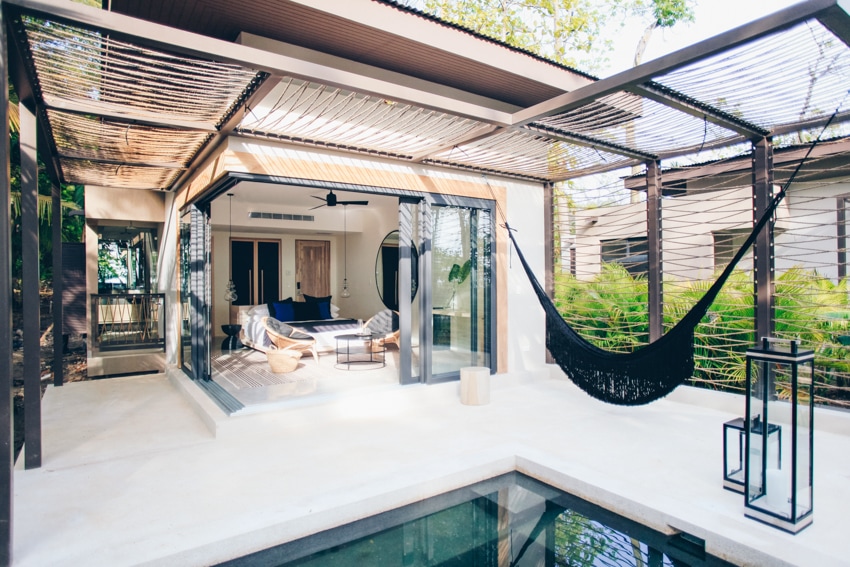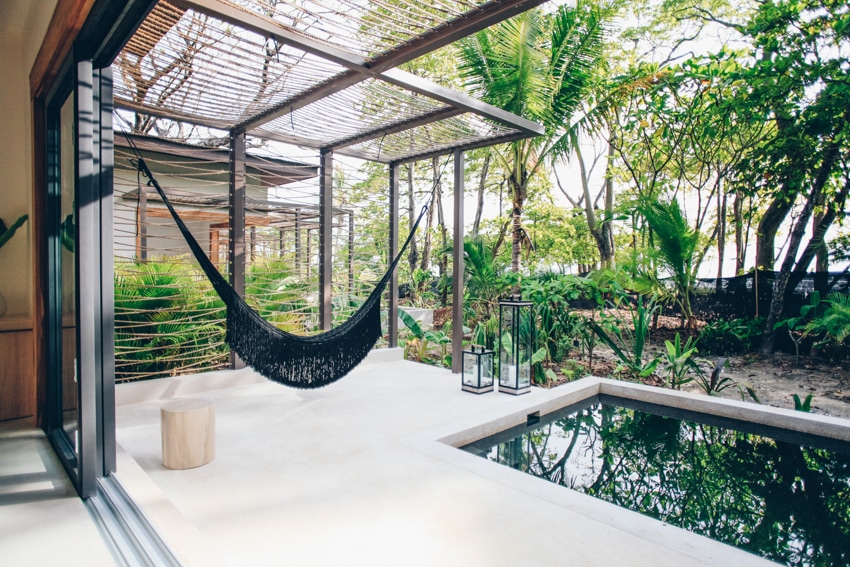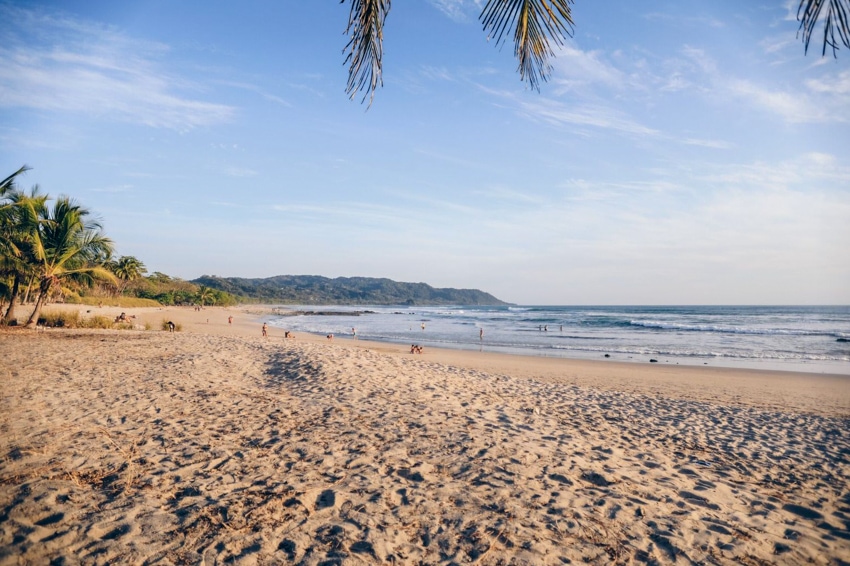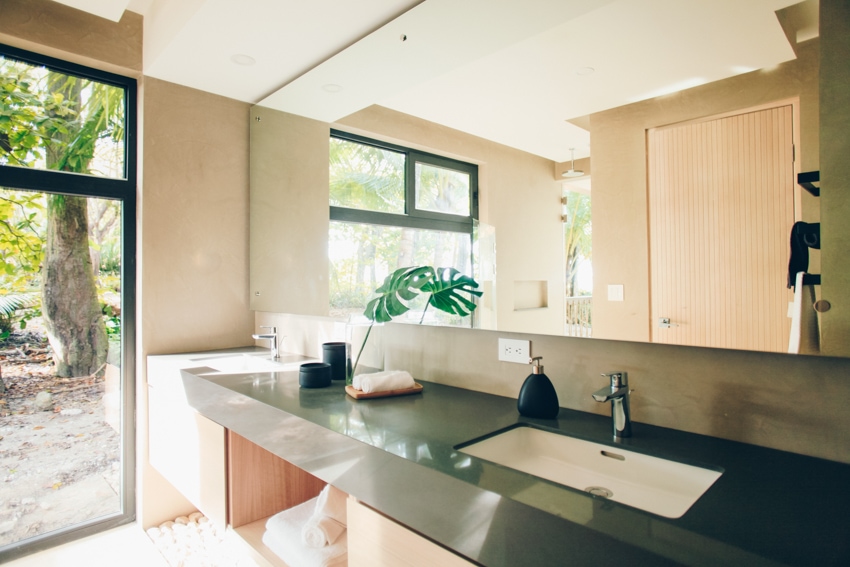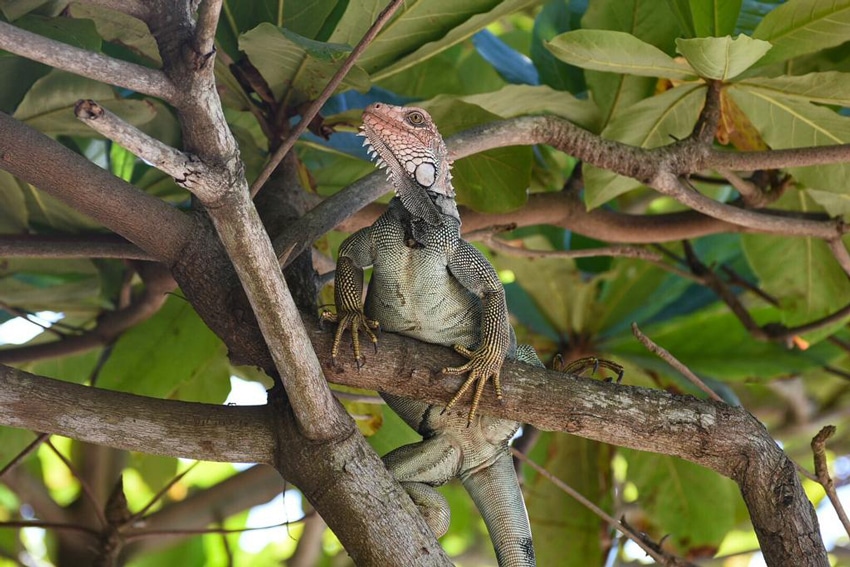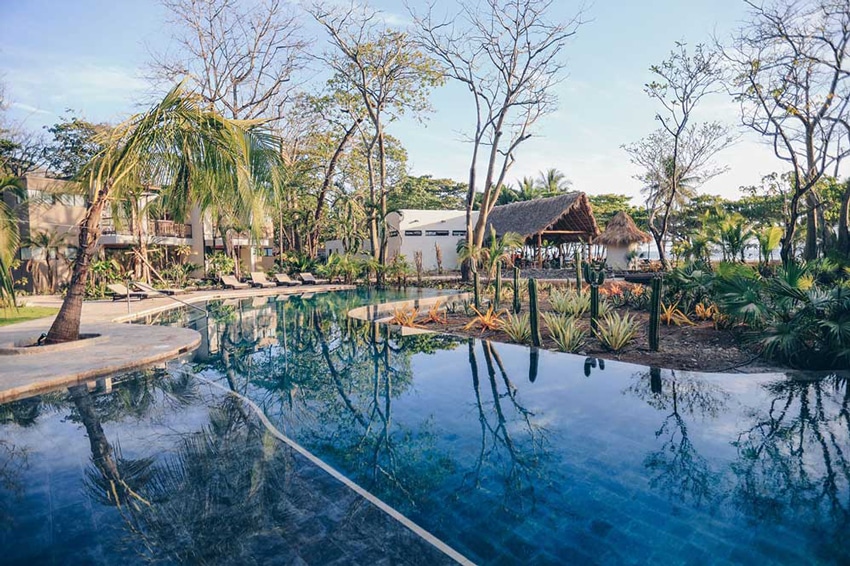 boutique-hotel-costa-rica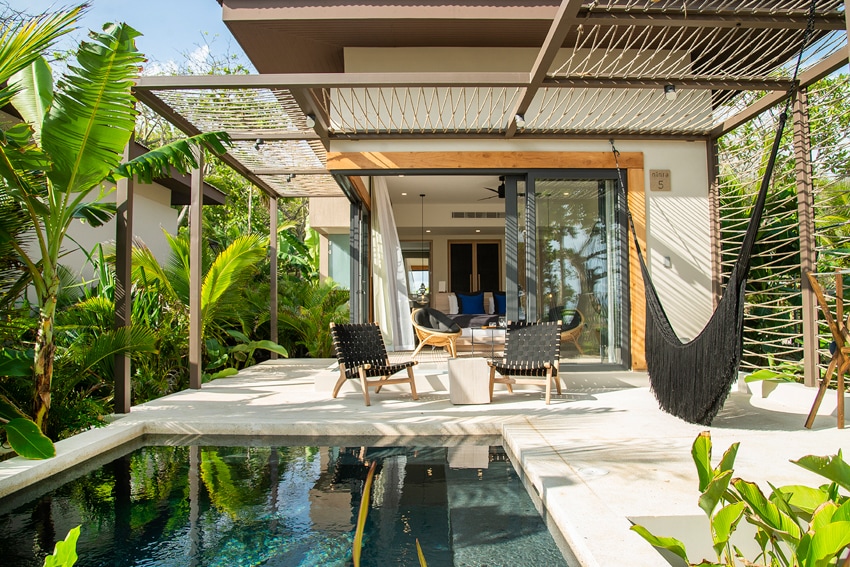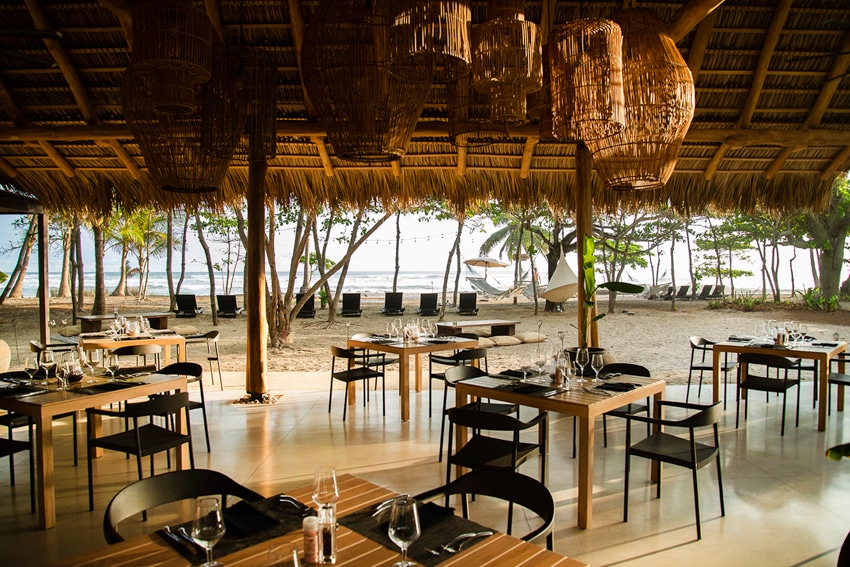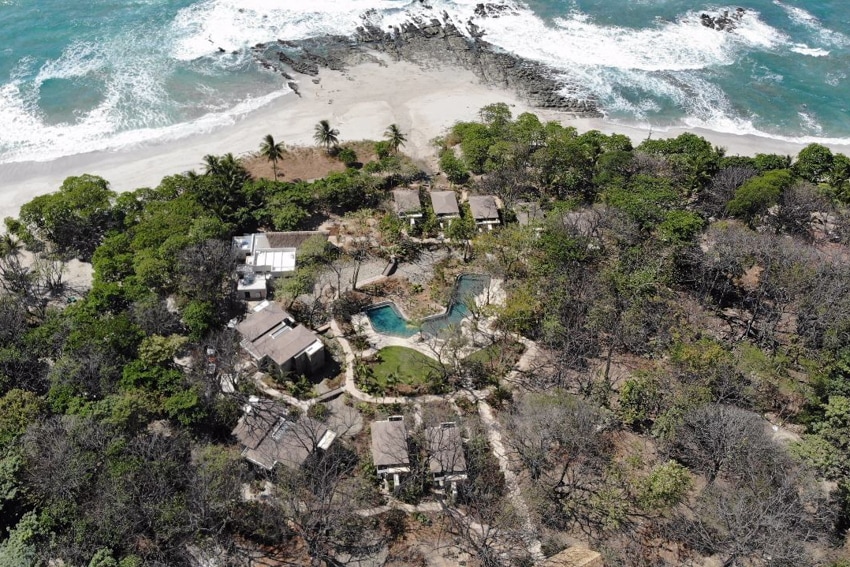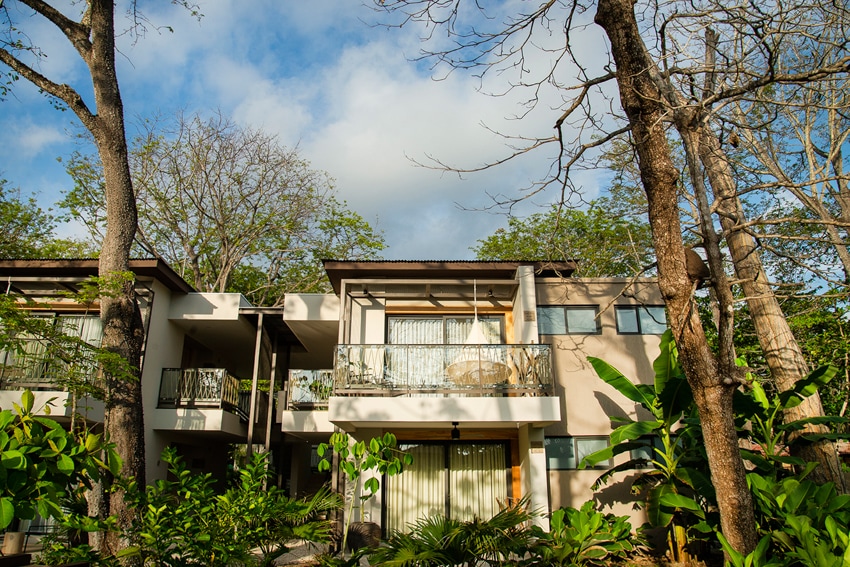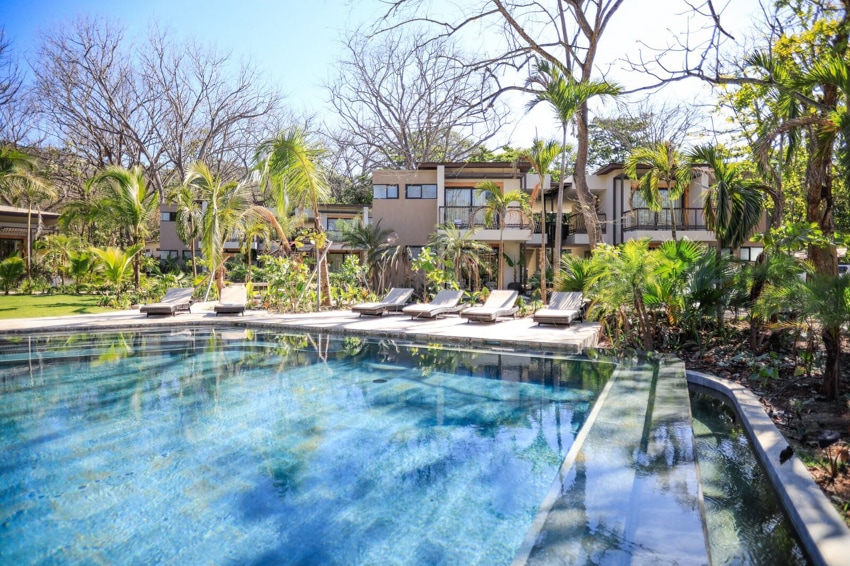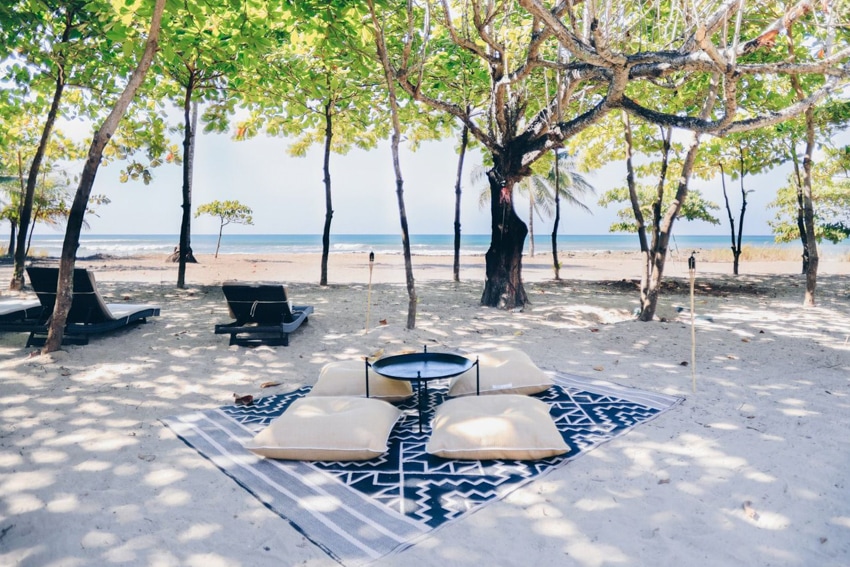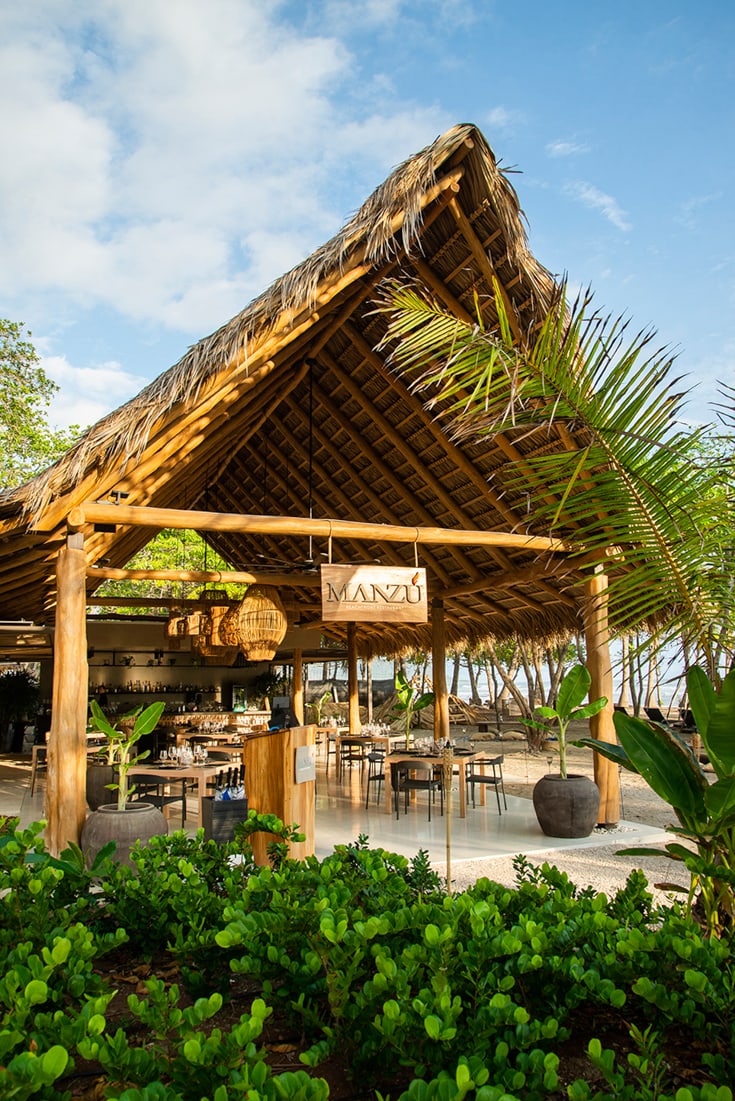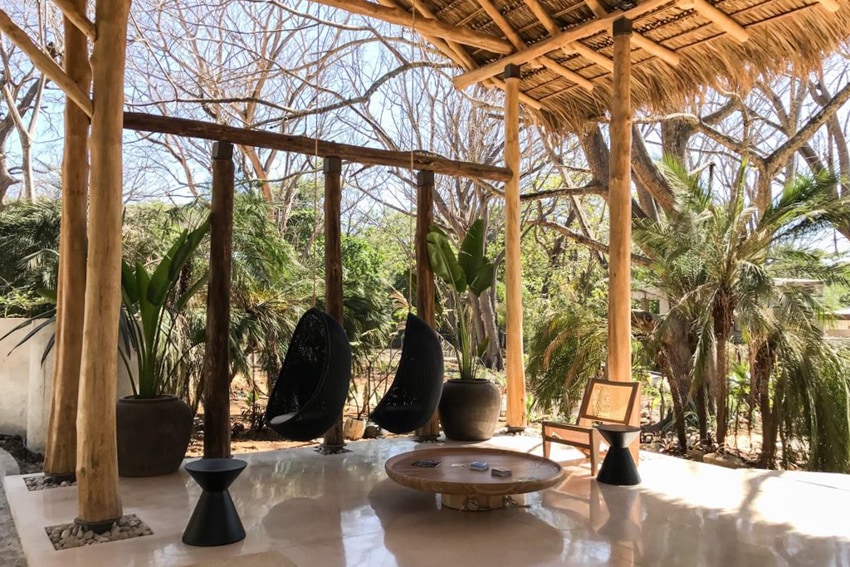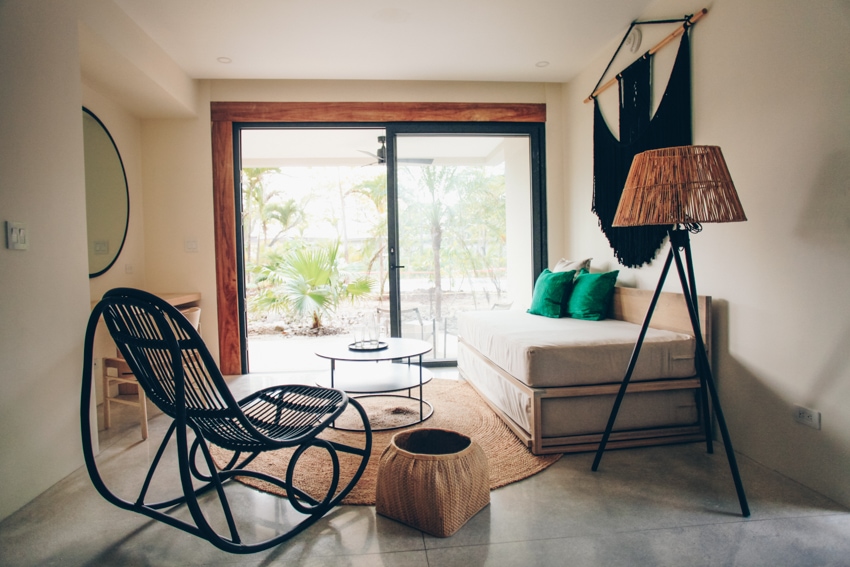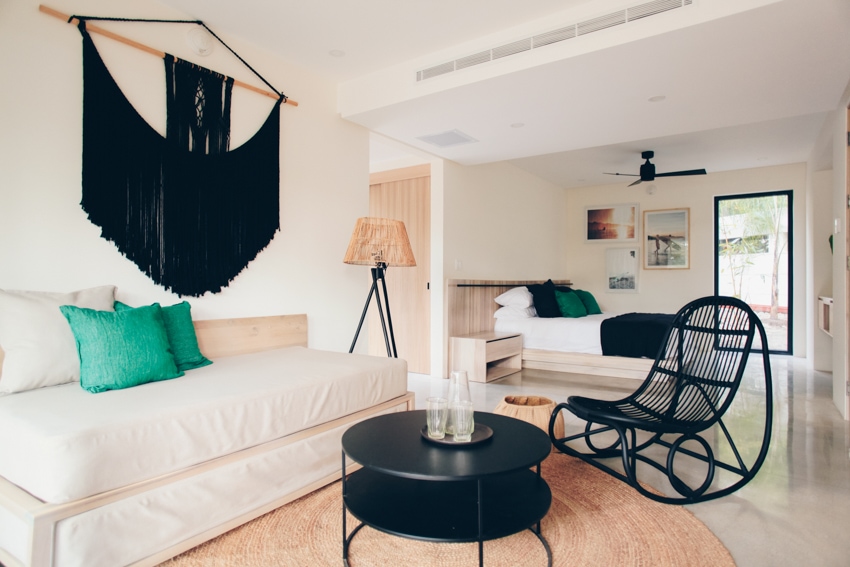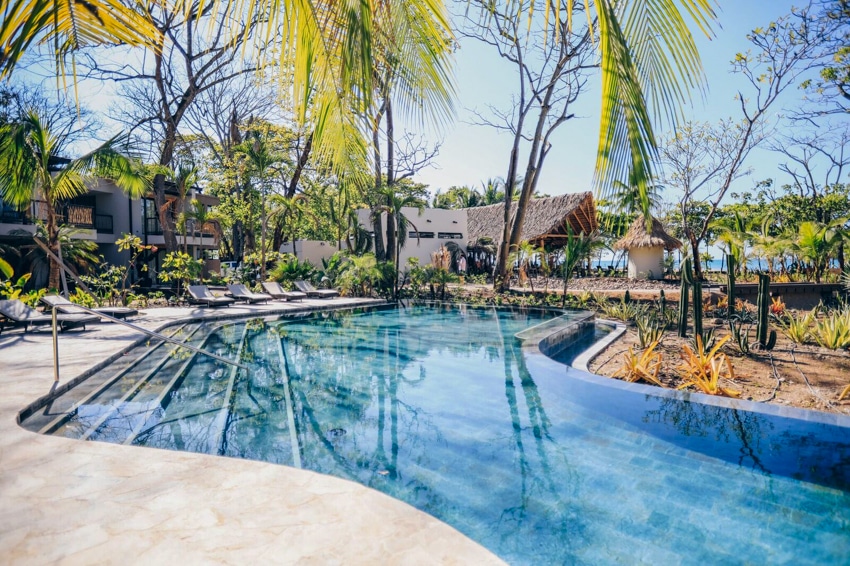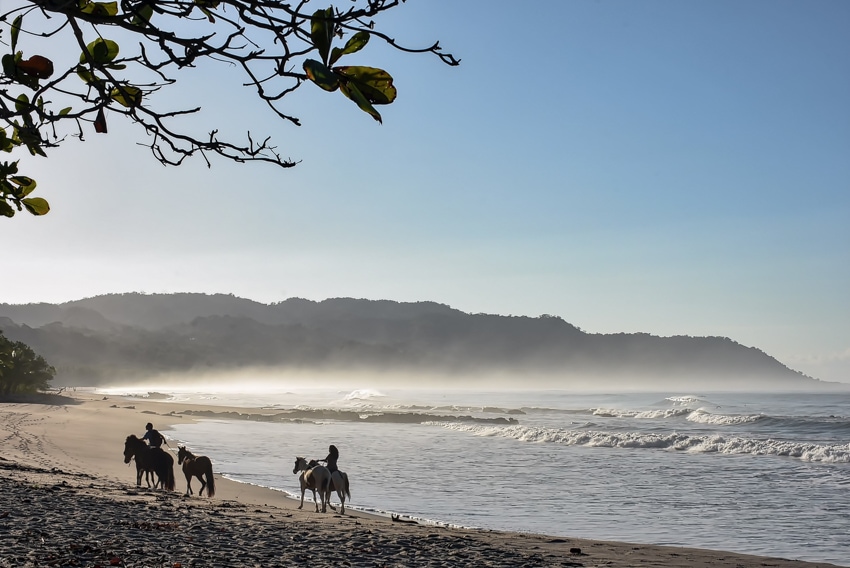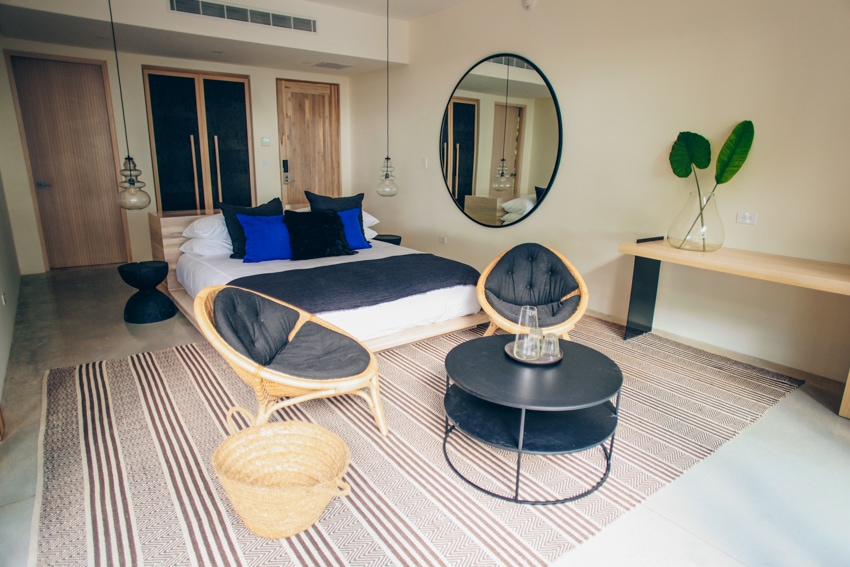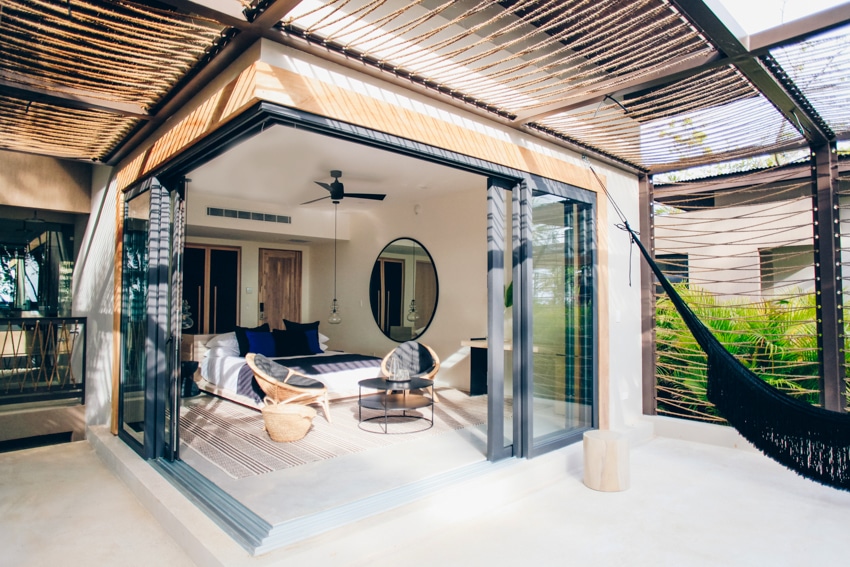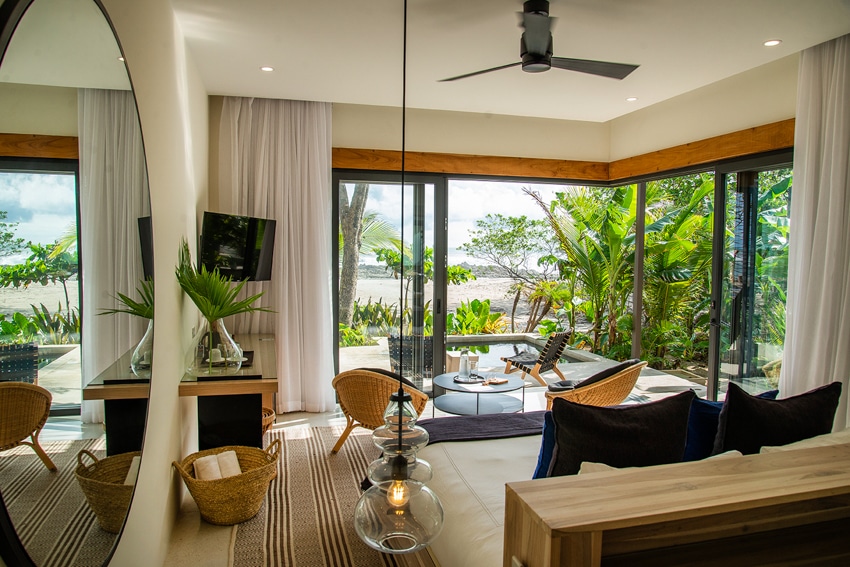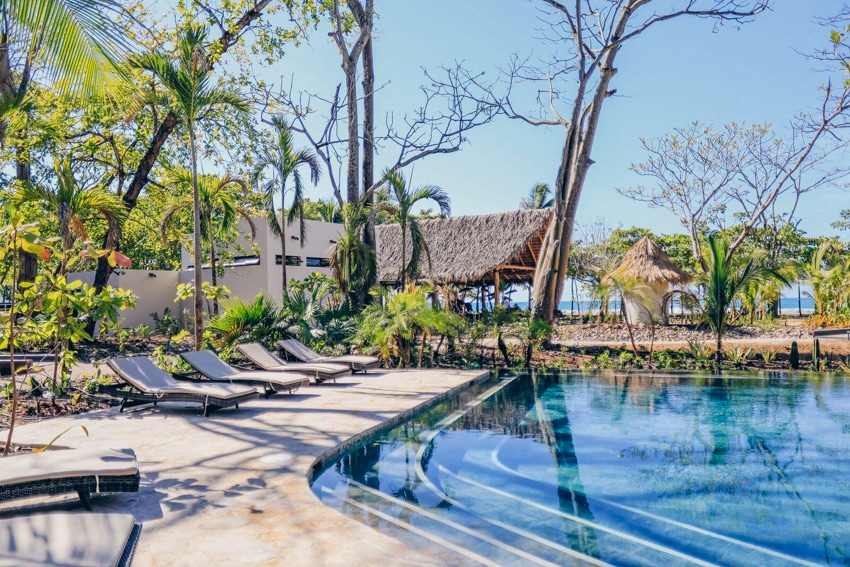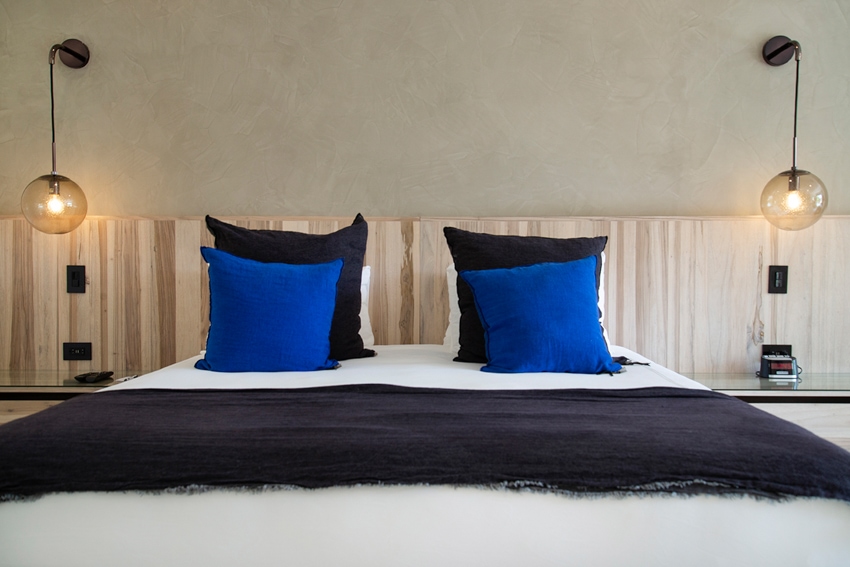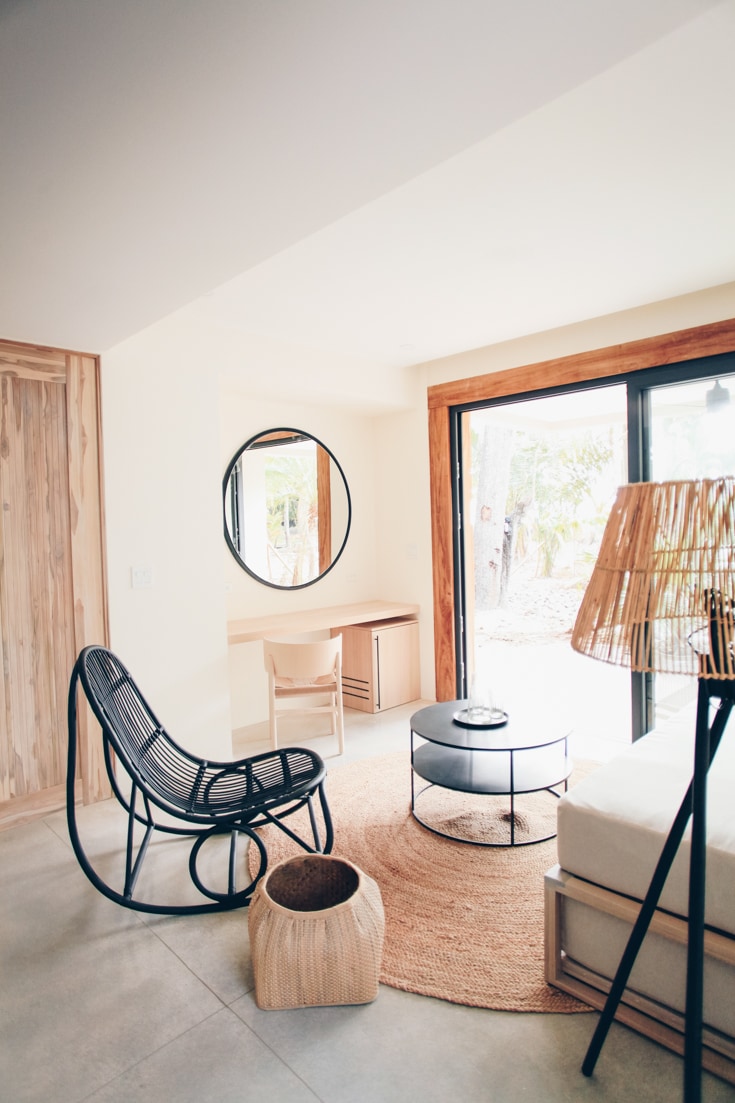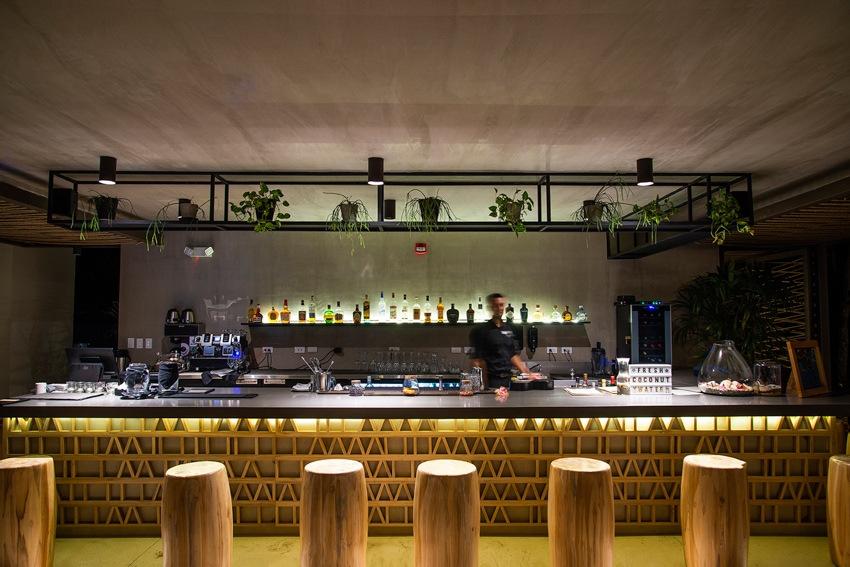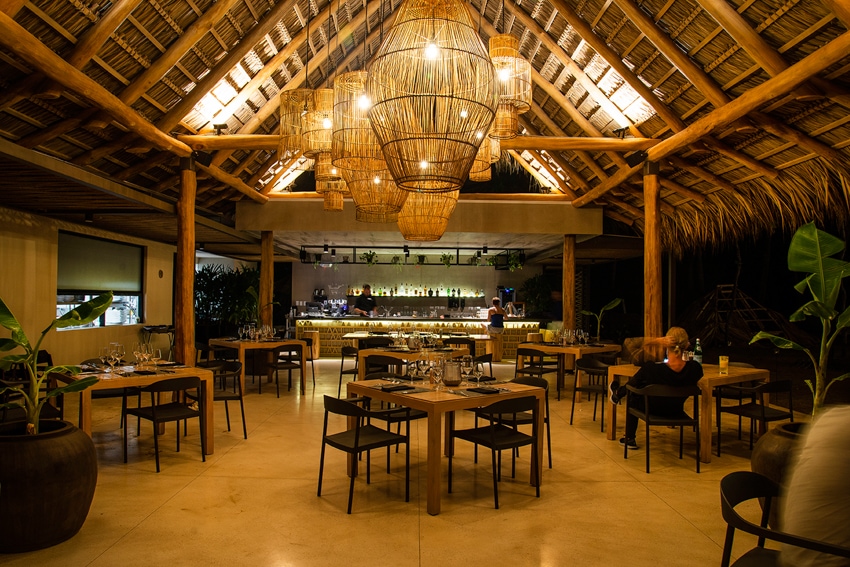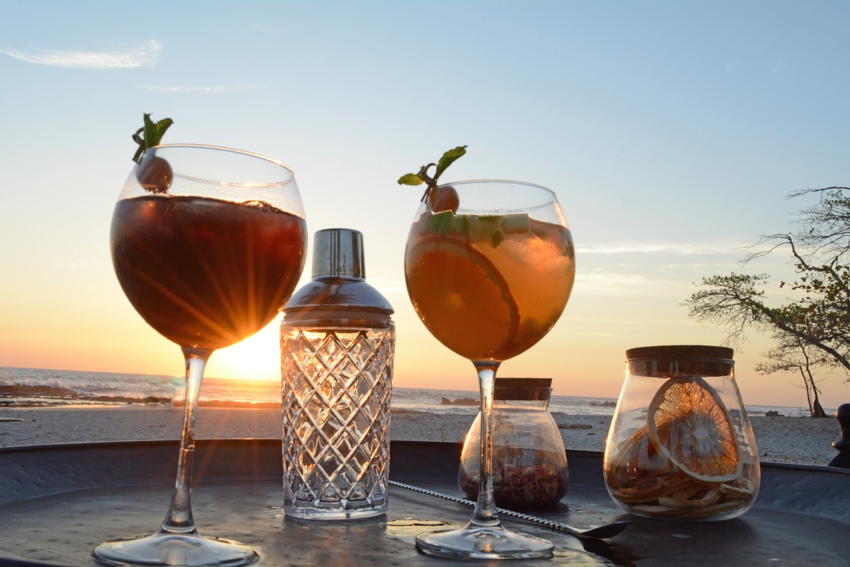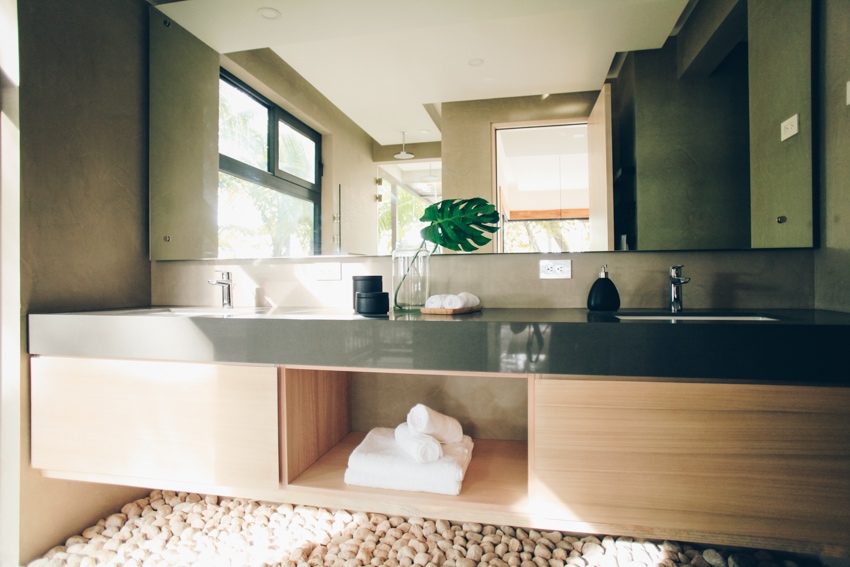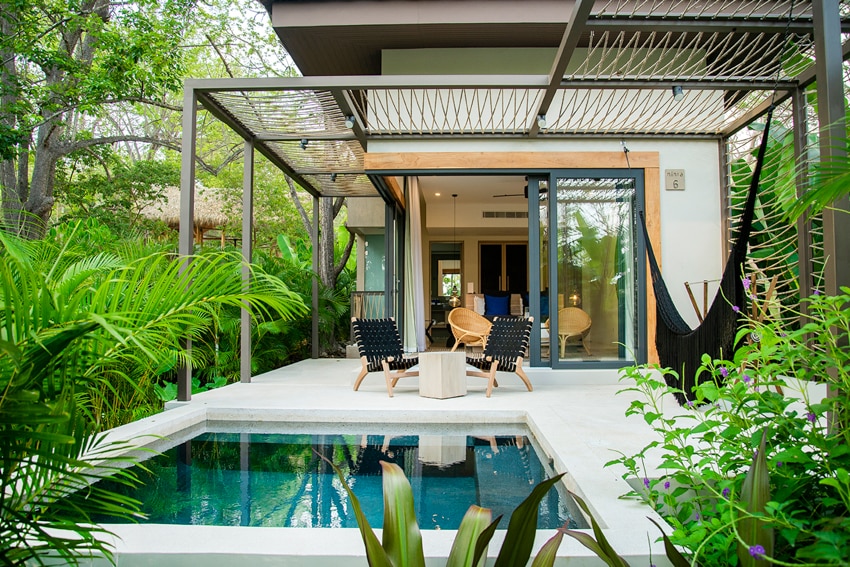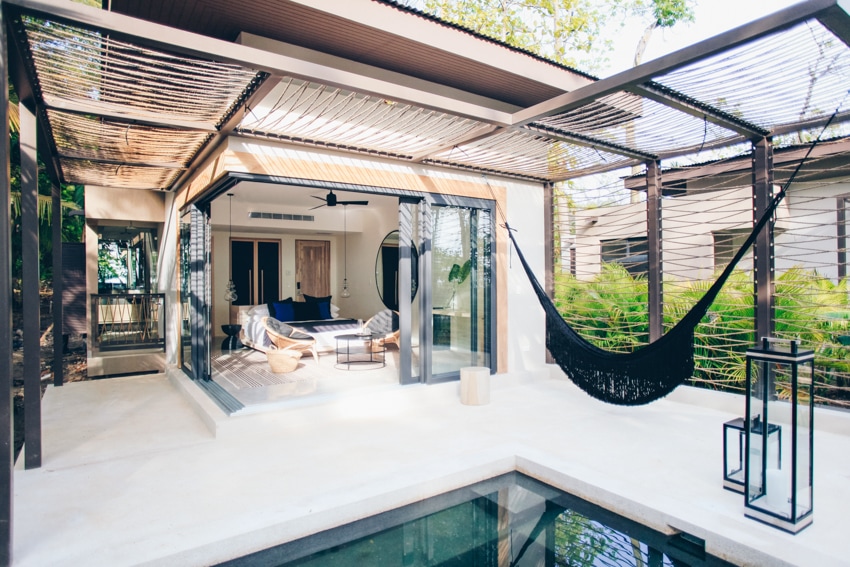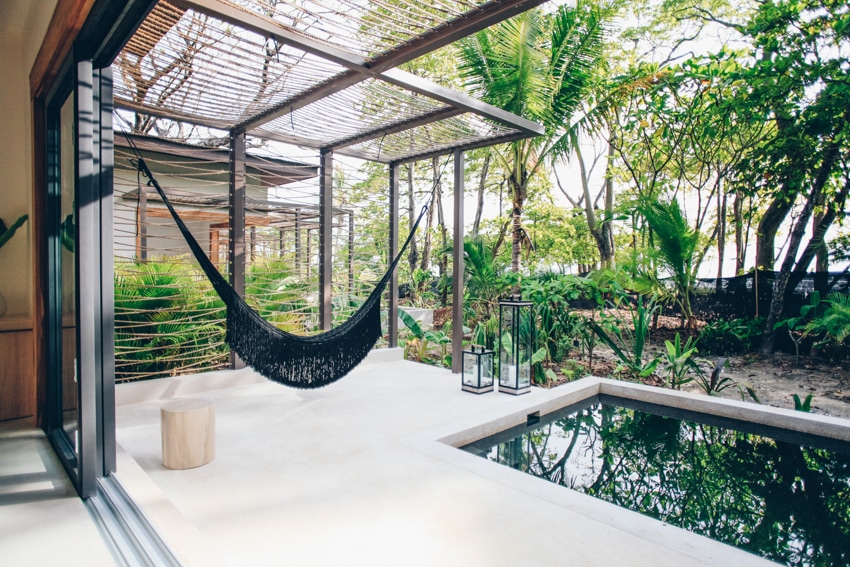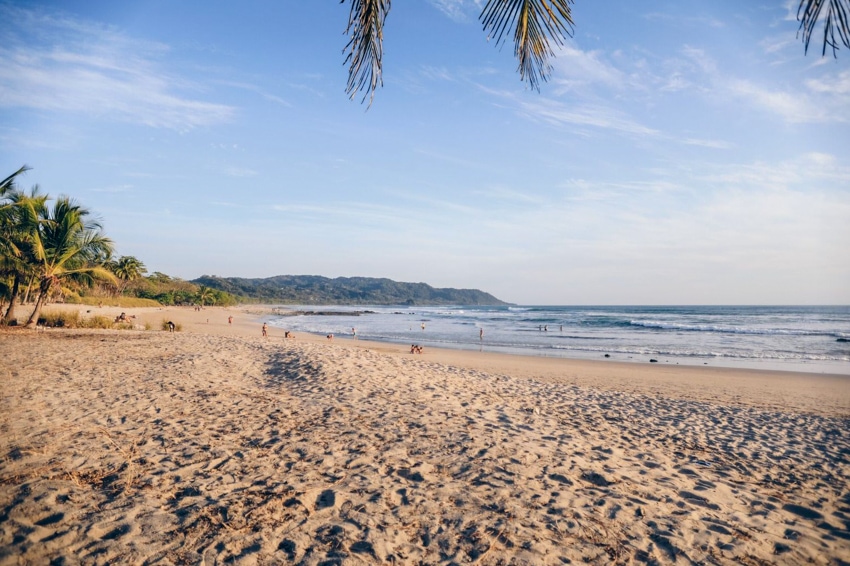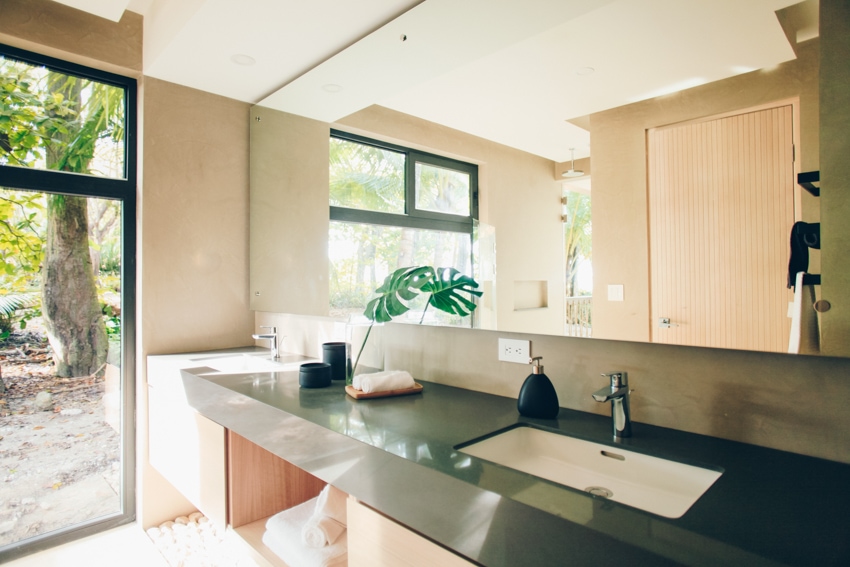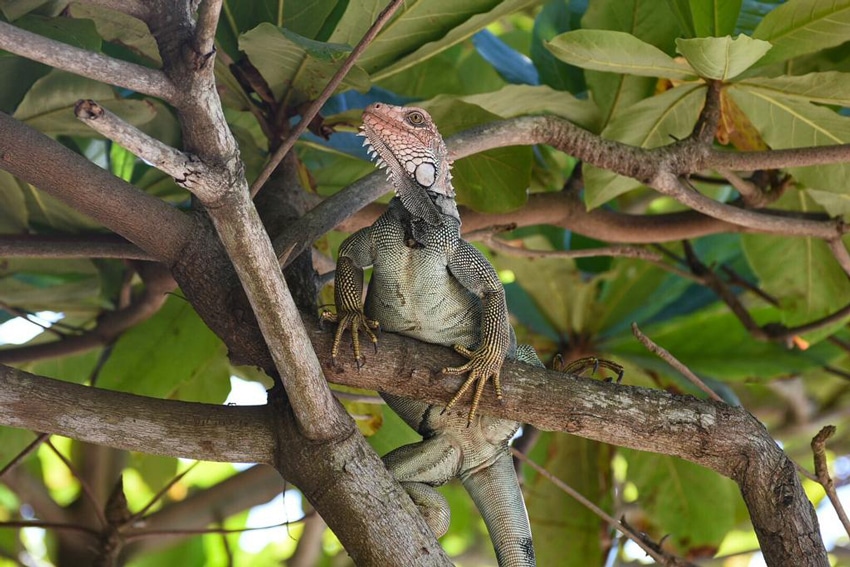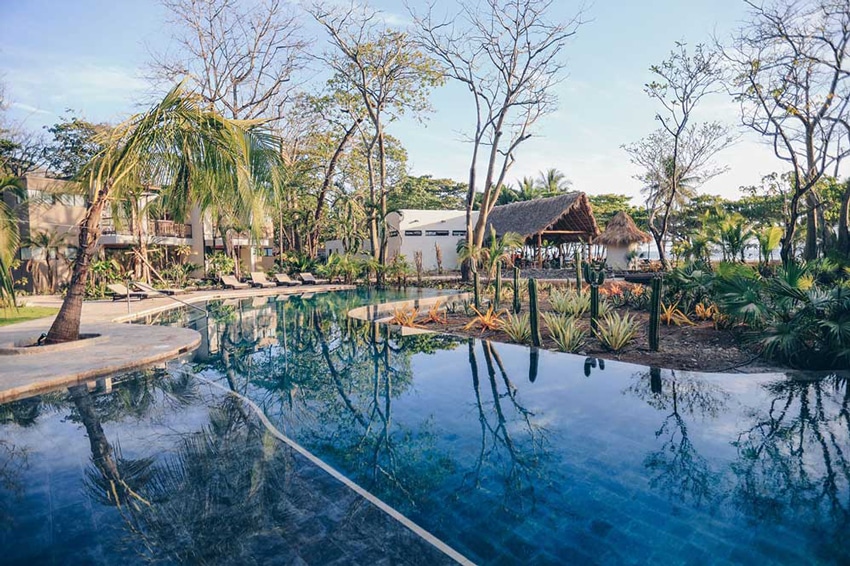 Luxe beachfront boutique hotel with one of the best oceanfront locales in Costa Rica and easy access to surf.
Newly opened in 2019, Nantipa is a welcome addition to the charming surf town of Santa Teresa. This brand new boutique hotel serves up barefoot luxury with sunny Costa Rican hospitality. The property sits at a perfect location, tucked away between the main road and the beach – with 450 feet of beachfront and within easy walking distance to the heart of town, great restaurants, and the nearby peaks of Playa Santa Teresa and Playa Carmen.
The design of the hotel borrows clean lines from modern Scandinavian style, complimented by latin influences like soaring palapa thatched roofs and natural beach-inspired accents.
Rooms are spacious and impeccably designed with a fresh take on modern beach chic. Floor to ceiling windows fill the rooms with natural light and highlight the stunning views of the beach and surrounding grounds.
All accommodations are beautiful, but the standouts are the five Ninta Bungalows that sit right on the beach with incredible oceanfront views, private plunge pools, hammocks, and double indoor/outdoor showers.
When you're not surfing and exploring, Nantipa has multiple spaces where you can embrace the art of relaxation. Lounge around the pool at the center of the property, enjoy a delicious meal at the beachfront restaurant Manzú, or settle into a beach chaise with a craft cocktail to soak in the sunset after a full day of awesomeness.
The Lowdown
VIBE: Chic barefoot bohemian
LOCALE: Beachfront surfer's paradise
ROOMS: 15 bungalows / 8 Nanku Suites, 7 Ninta Bungalows
FAMILY FRIENDLY: Yes
CLOSEST INTERNATIONAL AIRPORTS: Liberia Airport (LIR) or San Jose Airport (SJO)
PRICING: $320 – $645 per night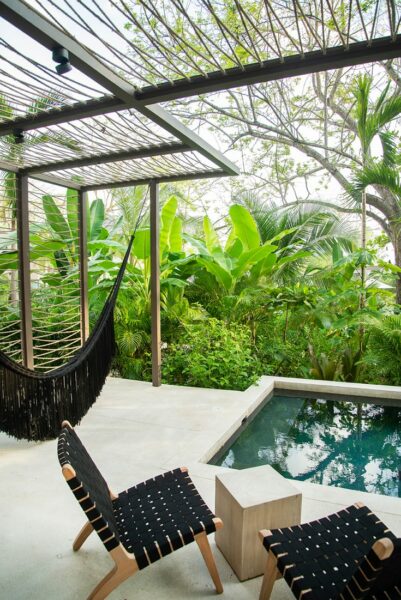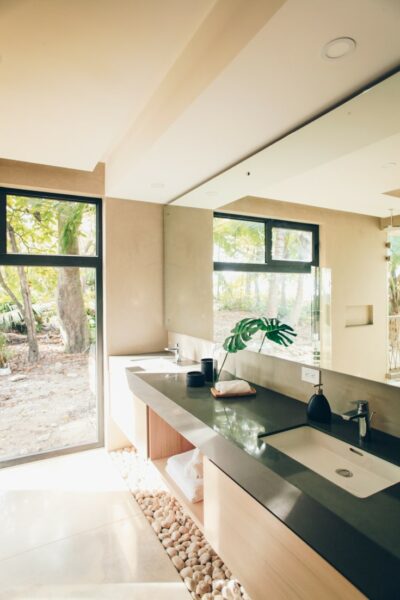 Features
Inside
The spacious rooms feature full ocean views or partial ocean views, along with garden and pool views. Every unit has climate control, a flat screen with cable TV, working desk, small dining tables, hammocks, WiFi, and minibar. The Ninta Bungalows have private plunge pools.
Outside
Greenery abounds. The hotel is boutique, but your lounging options are many. Hang out on your room's private terrace or balcony, around the pool, or head to the beach where you can relax on the hotel's shaded chaise lounges or at a table with cushions for a sunset beverage.
Eat & Drink
Underneath a soaring palapa, the hotel's on-site restaurant Manzú sits right at the beach with views of the ocean and Santa Teresa's epic sunsets. The menus feature Costa Rica inspired dishes made with local ingredients and fresh seafood, and the bar whips up tropical craft cocktails.
Details
CHECK IN: 3 pm
CHECK OUT: 12 noon
Rates
$370 – $645 per night + 13% tax
Extra Guests 12 years of age and over: additional $25 per night plus tax
Children 11 and under staying with one or two adults are free (maximum 2 children per room)
Good to Know
The hotel has many tours and activities available that you can book at the front desk. You can take surf lessons, go horseback riding, visit a waterfall, hike Cabo Blanco National Park, go ziplining, fishing, and more.
Location
Santa Teresa, Costa Rica
Santa Teresa is a small laidback surf town located on the Nicoya Peninsula on the Pacific Coast of Costa Rica. Once a small fishing village, over the past 15 years Santa Teresa has seen a surge in growth with surfers and travelers seeking surf, sun, and the pura vida way of life. Many of those visitors found all of the above and decided to stay.
This rise in expats from all over the world has led to an international feel to this charming surf village, and along with it an influx of fantastic restaurants, villas, and hotels to enjoy.
While there has been significant development in the area, there are no high-rises to speak of, most of the roads are unpaved, and residents and visitors still gather on the beach to hang out and collectively watch the epic sunsets.
With long beaches lined with great surf breaks, consistent swell, and year-round warm water, Santa Teresa is a quintessential surfer's paradise.
Getting There
Transportation services feature a wide range of prices, from shared scheduled transfers to private helicopter rides. The most popular ways to get to Nantipa are:
Transportation Options
San José Int'l Airport (SJO)
For guests arriving in San Jose (SJO), there are two main options: the fastest route would be connecting to the local 18-minute flight to Tambor, followed by a 30 minute drive to Santa Teresa, or the scenic route driving to Puntarenas, crossing the Gulf of Nicoya via ferry boat, followed by the 50 minute drive to town.
Paquera Pier
Daily ferry services connect Puntarenas to Paquera. Tickets must be purchased in advance to secure space for guests and car (www.quickpaycr.com). This is a picturesque and scenic way to enjoy the Gulf of Nicoya and the islands. The ride takes about 1 hour and 15 minutes and departs on schedule 4 times a day each way. We advise arriving to check in 30 minutes ahead of departure.
Liberia Int'l Airport (LIR)
For guests arriving in Liberia (LIR), private transfers or driving are the best options. The total driving time is about 3 hours, including a stretch of the road from Naranjo Beach to Paquera that is not paved, but currently under contract for improvements.
Tambor Airport
The Tambor landing strip is located within a 35 minute drive from Nantipa. Two commercial airlines offer scheduled flights daily – Sansa and Aerobell – with 12 seat Caravan planes, and both depart from San José International Airport. Inter-regional flights from Arenal are under negotiations and charter flights can land from anywhere in Costa Rica.
Tips for Renting a Car
For the most freedom and flexibility on your trip (especially to explore surf breaks), we recommend renting a car. For car rentals in Costa Rica, we highly recommend SIXT.
Here's why in a nutshell: In Costa Rica, there is a mandatory third-party liability insurance for rental cars. Unfortunately, many companies and websites do NOT include this insurance cost in their quote you reserve online, so you could book a great-looking price online (like $5 a day) and end up having to pay an additional $12 – $27+ per day when you pick up your car, which can literally double or quadruple the cost of your rental car. (This is why most car rental companies in Costa Rica have terrible reviews.)
On our last trip to Costa Rica, we spent hours researching to try and figure out the accurate and best pricing for car rentals, and SIXT came out the winner. SIXT has clear pricing that includes the mandatory insurance (so there are no surprises), they have the best prices we found, and we ended up renting with them multiple times and had great experiences.
The Small Print
Terms and Conditions
CHECK-IN / CHECK OUT
Check in time is at 15:00 hrs. Check Out time is at 12:00 md Late check-out is subject to availability.
PAYMENT POLICY
Full payment is due the moment of making the reservation.
CANCELLATION POLICIES
Cancellations or changes made 30 days before arrival date (60 for peak season): No charges or fees. Cancellations or changes made 29 or less days before arrival date (60 for peak season): 1-night penalty. No shows: 100% penalized. Early departure: Apply 1-night penalty.
MINIMUM STAYS
Holiday (Peak) Season: Minimum stay of 4 nights is required. High Season: Minimum stay of 2 nights is required. Green and Low Season: 1 night is permitted.
CHILD POLICY
Children: Between 0 – 11 years old, there are no charges. Maximum two children per room. Adults: 12 years old and older; the adult rate will be applied. Cribs: Cribs are available upon request. Please request prior to arrival.
PET POLICY
Pets are not permitted in Nantipa. Guide dogs for sight-handicapped persons are permitted, prior written request must be issued.
HOLIDAY PERIODS & PEAK SEASON
Holiday rates and special reservations, cancellation, and payment terms apply for the following periods: Christmas & New Year: December 18 – January 7 Easter Week: April 13 – 21