Hale Pono
North Shore, Oahu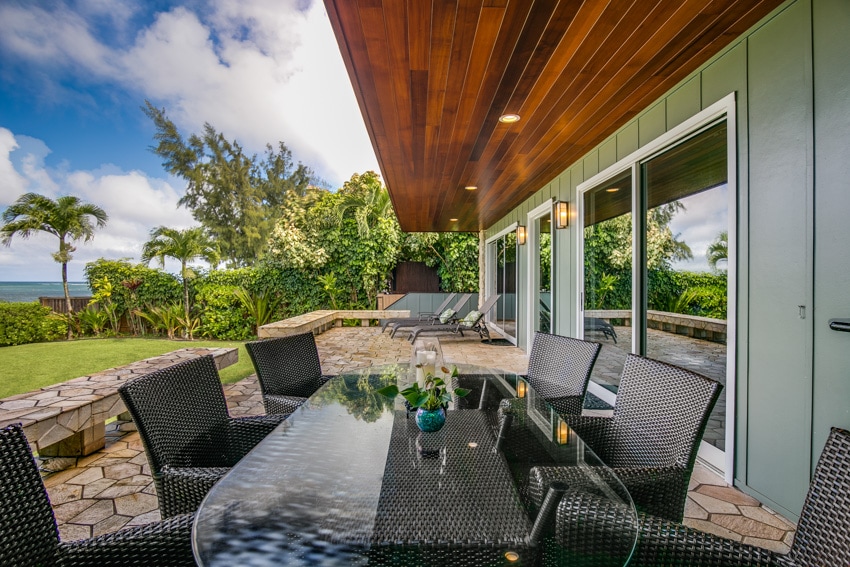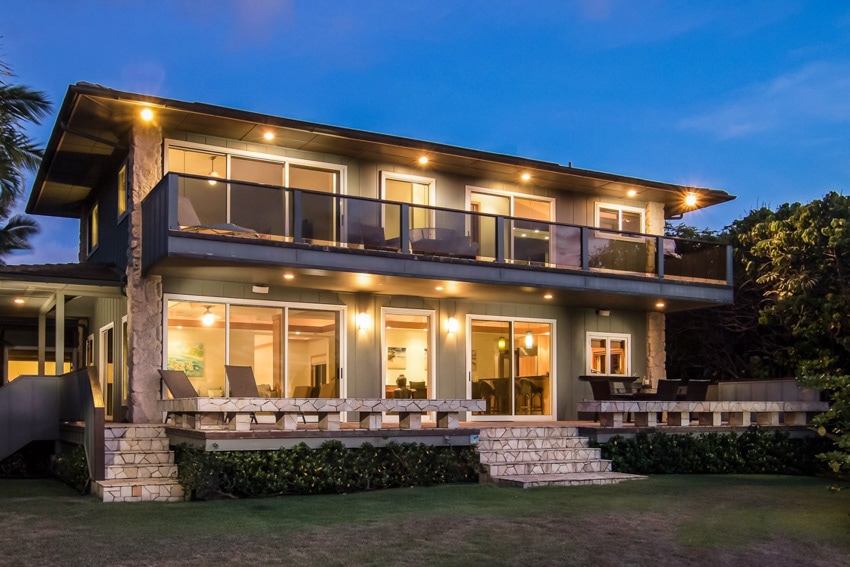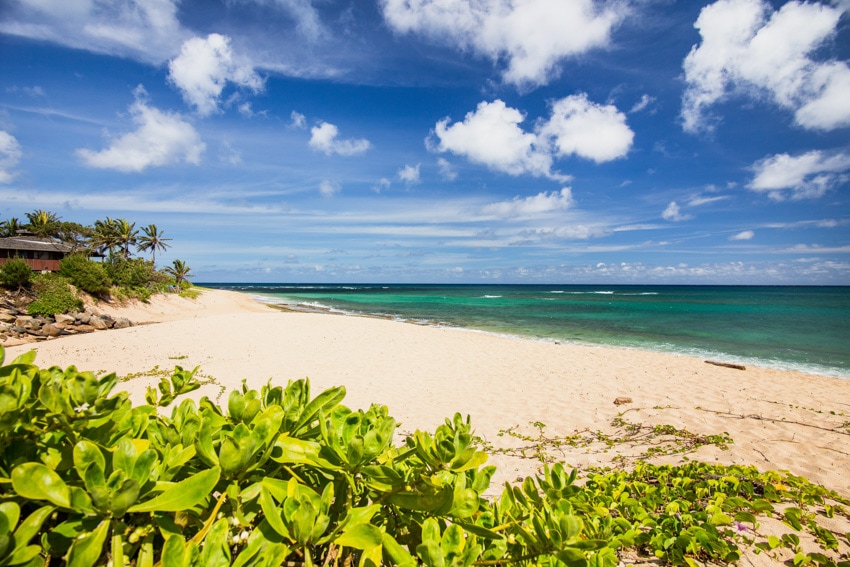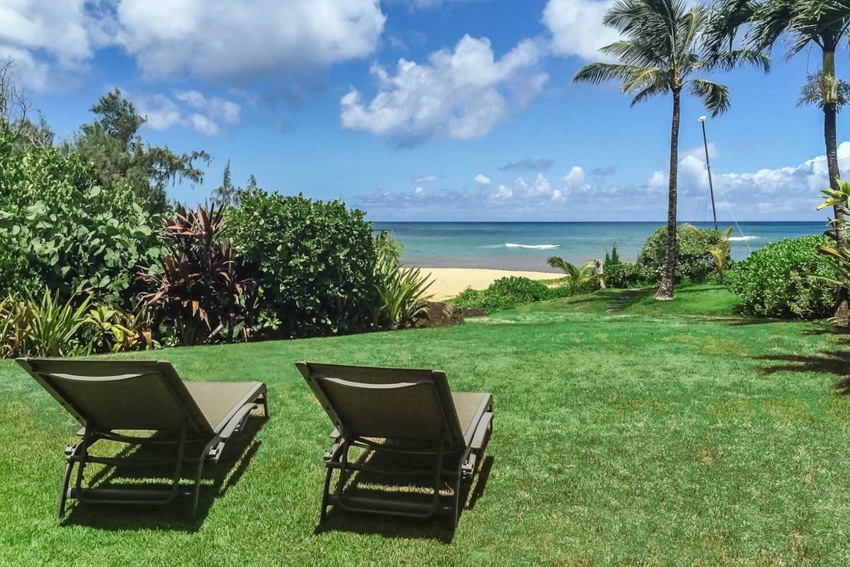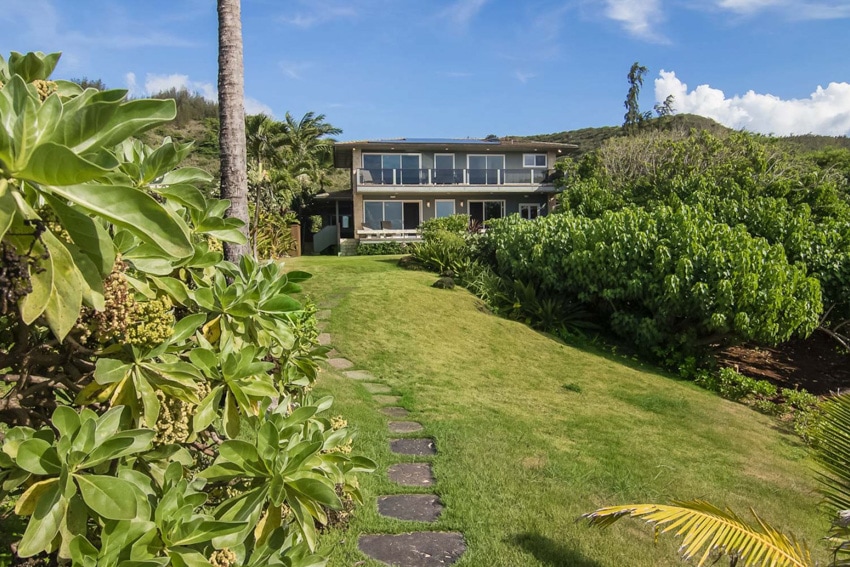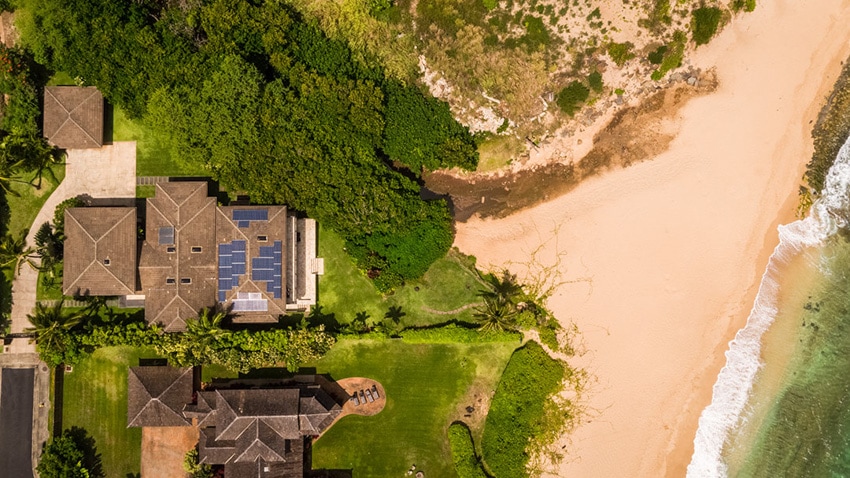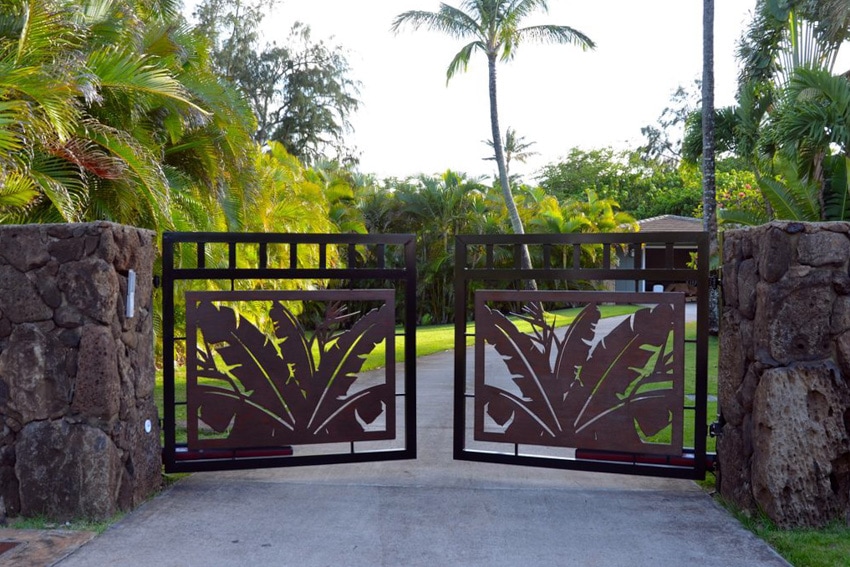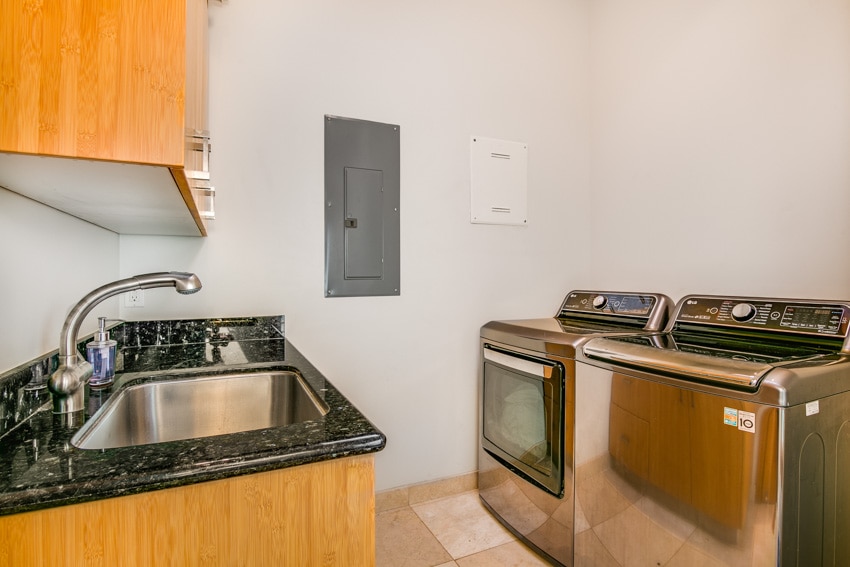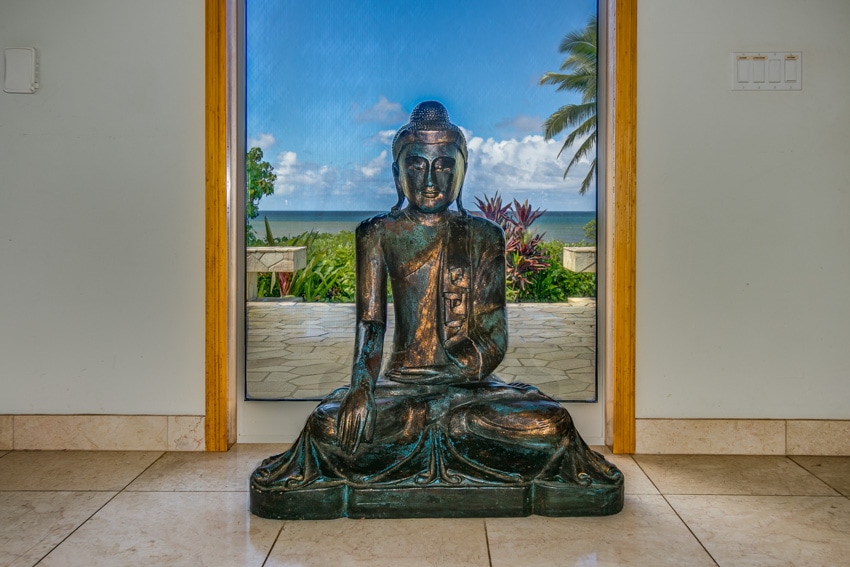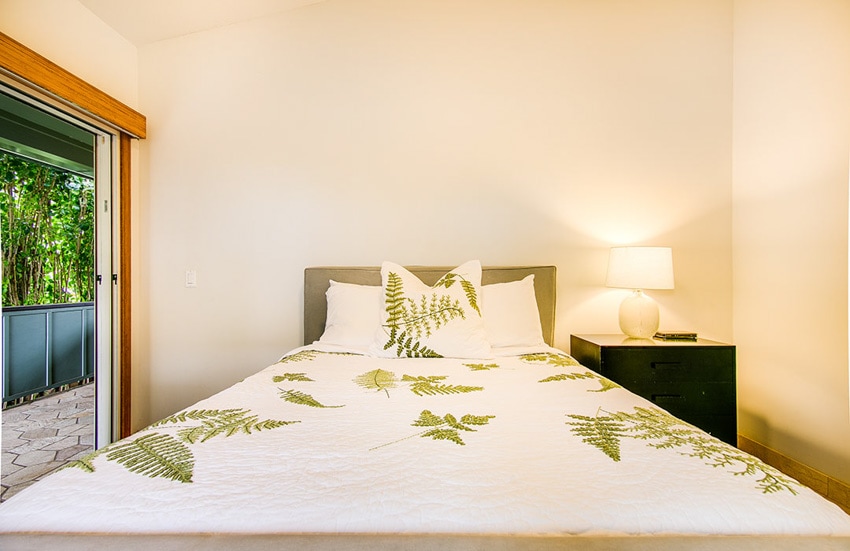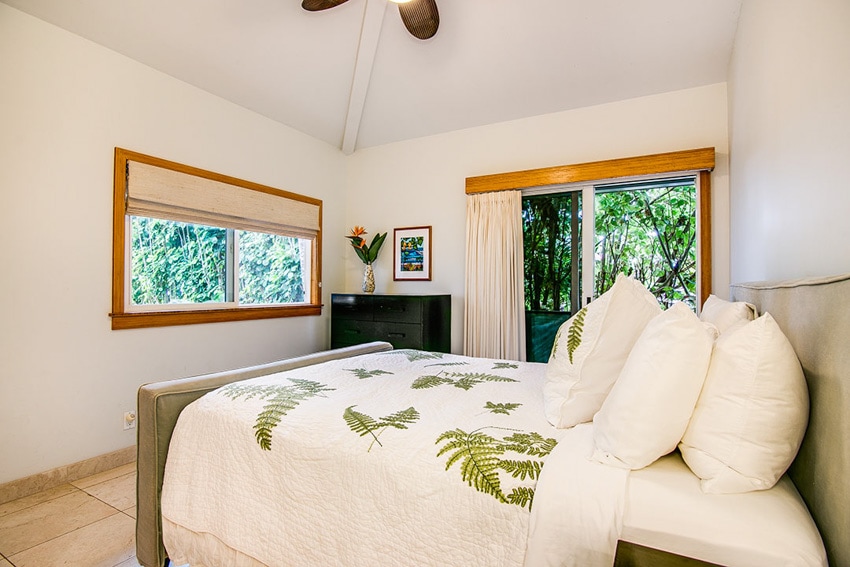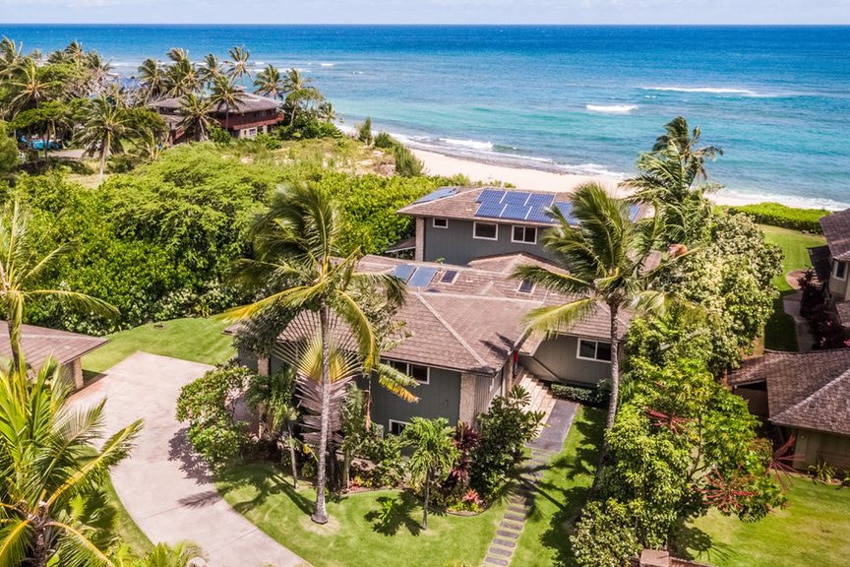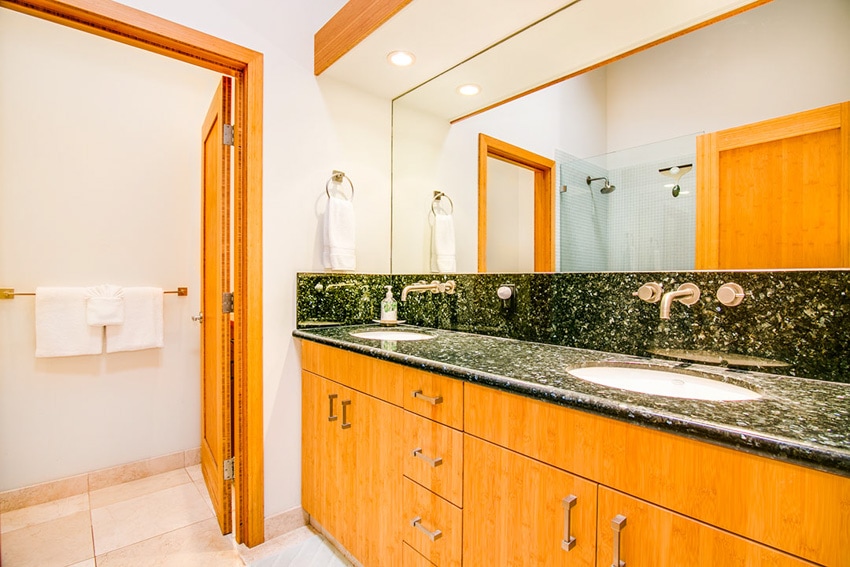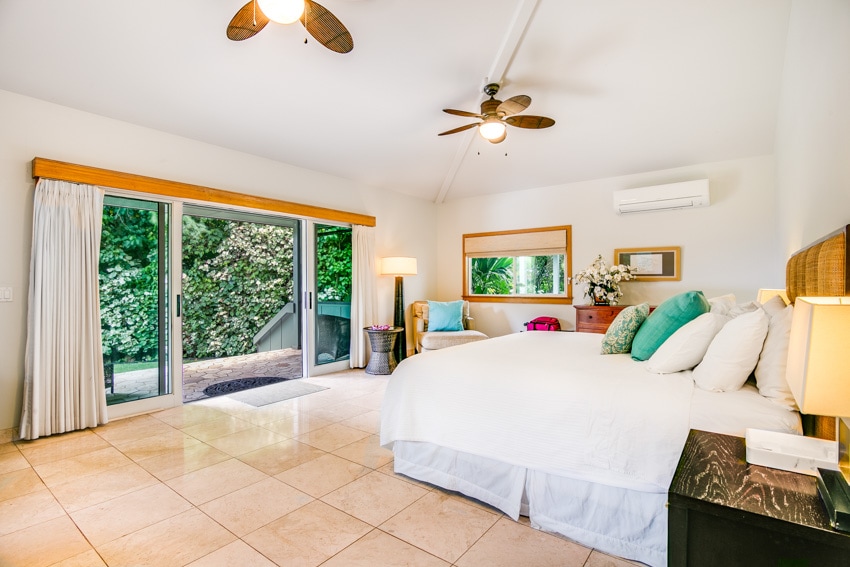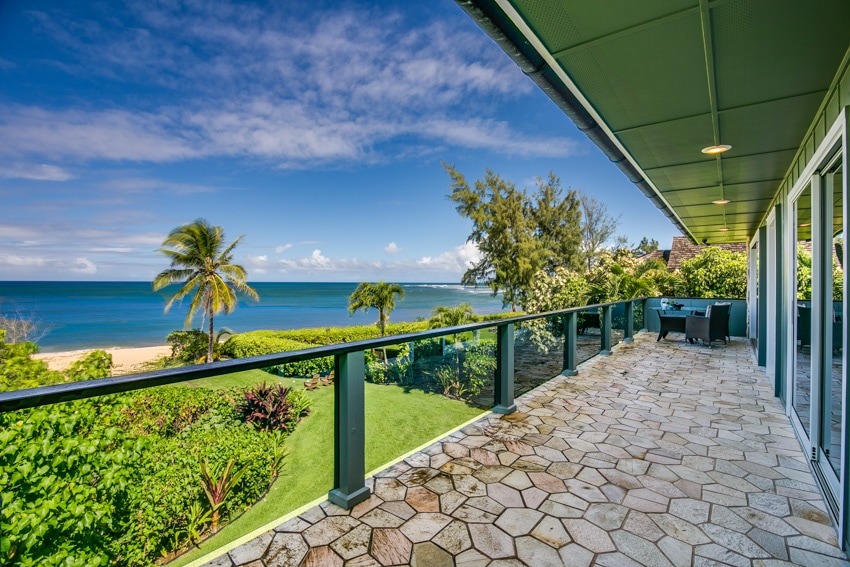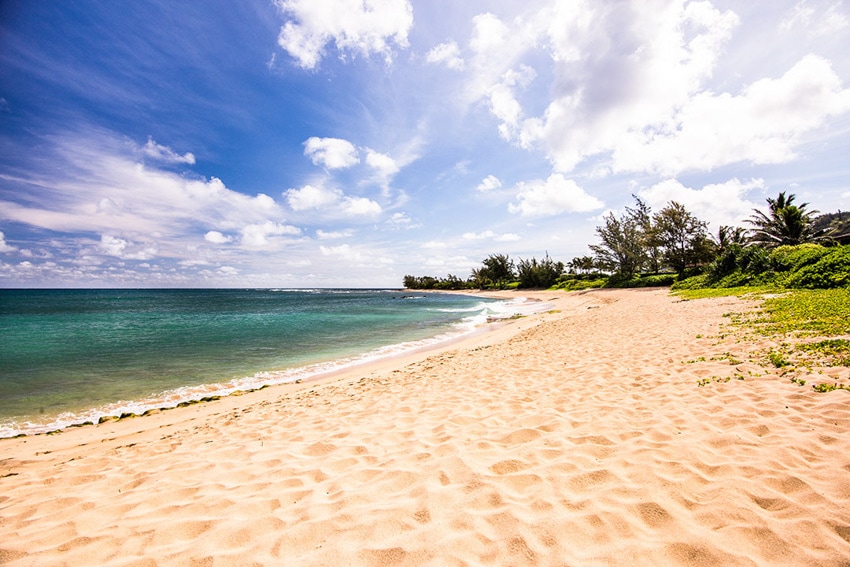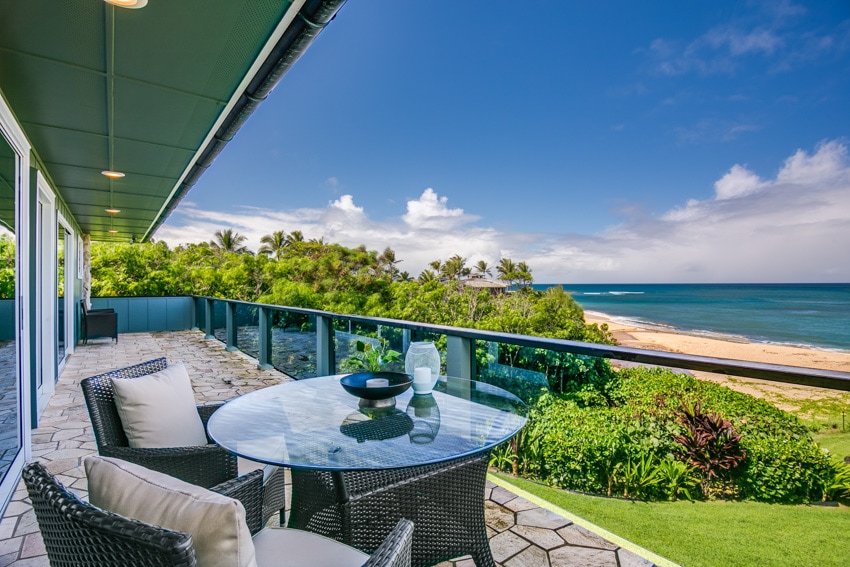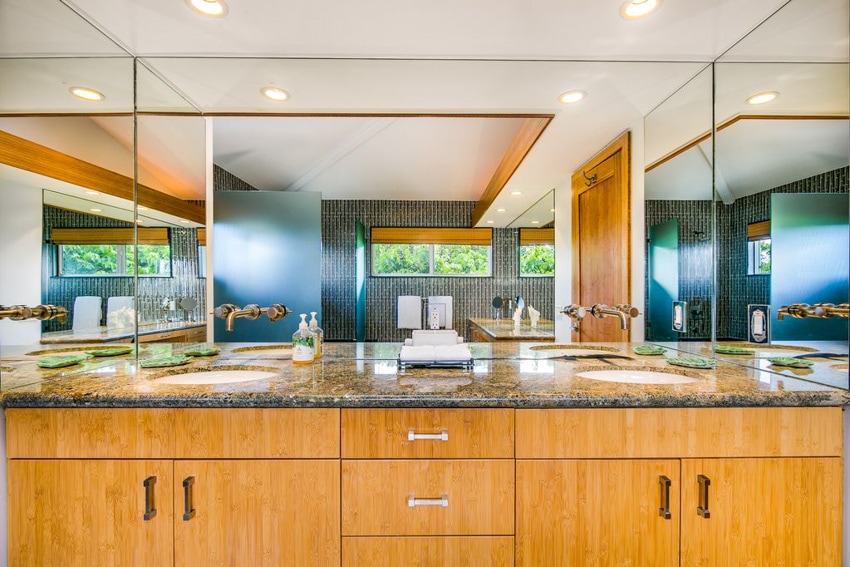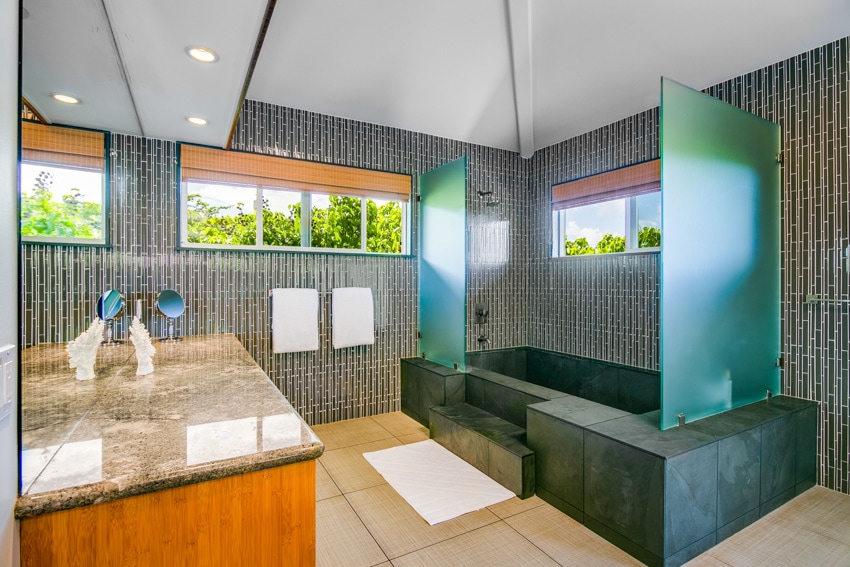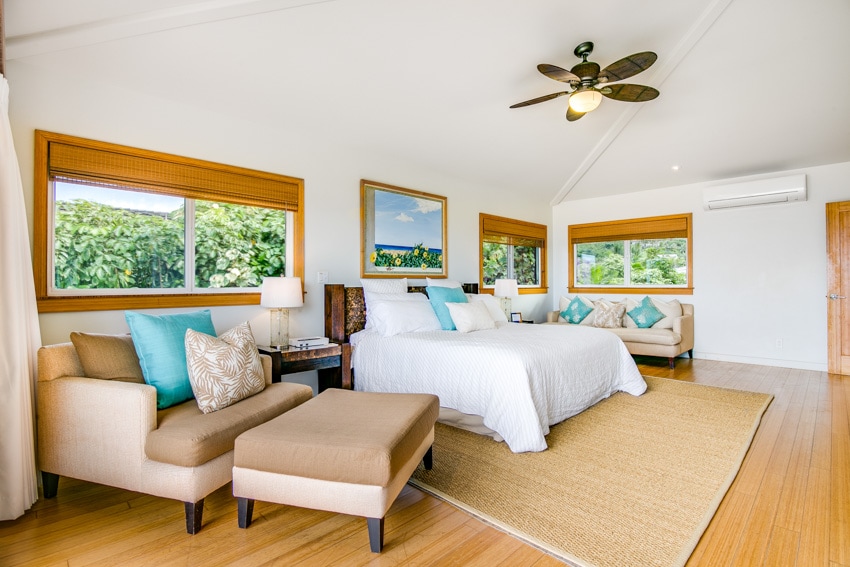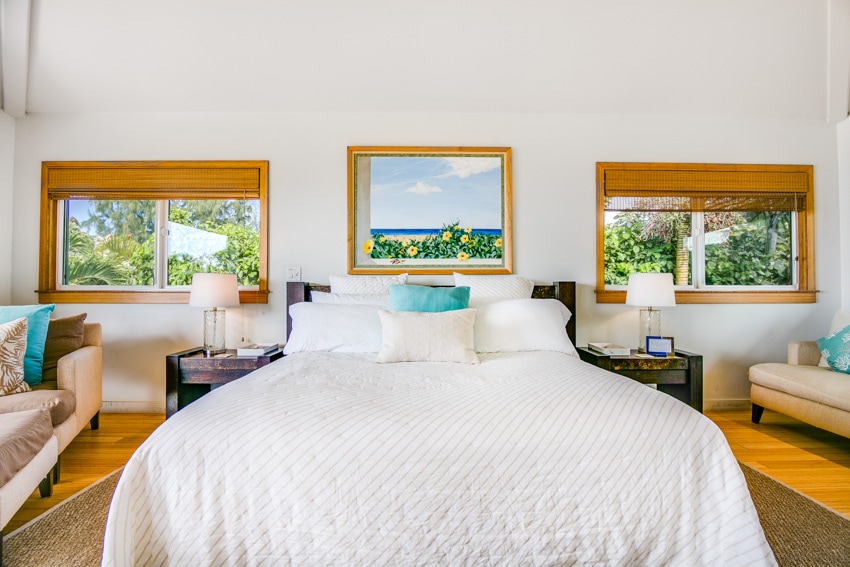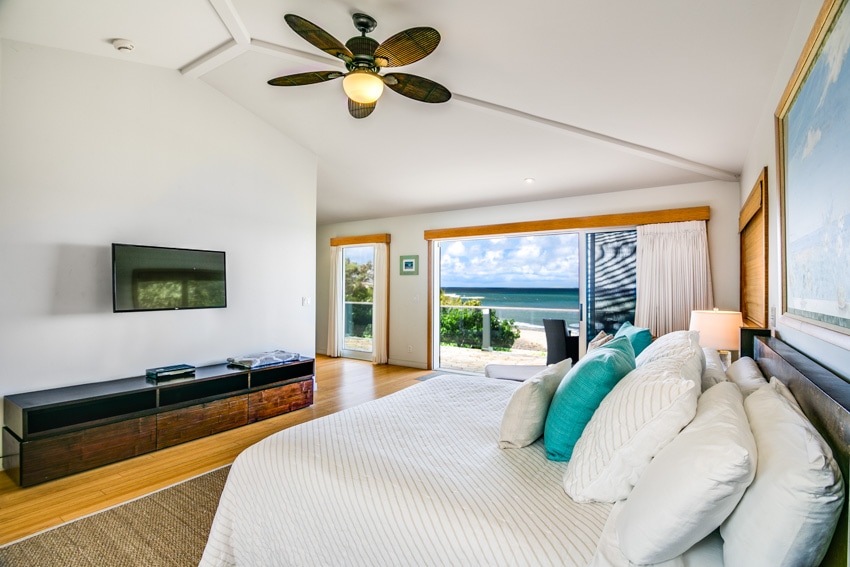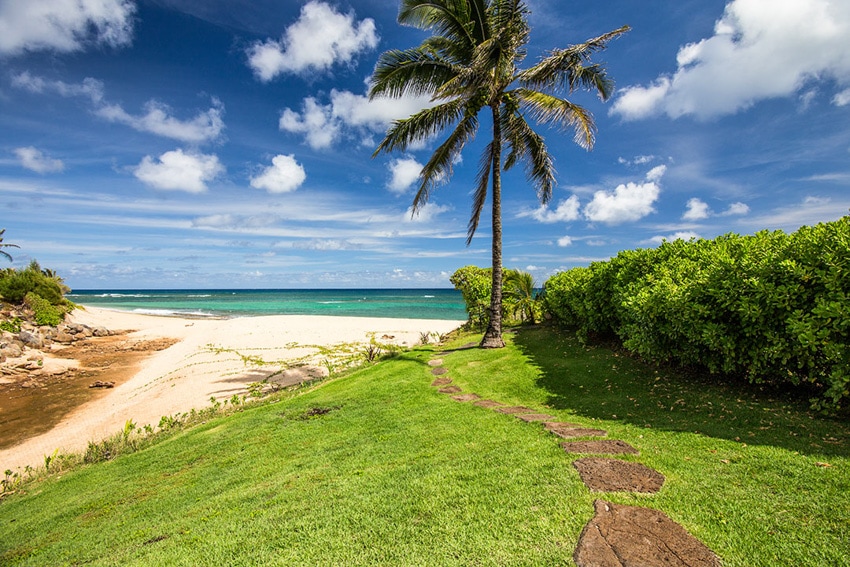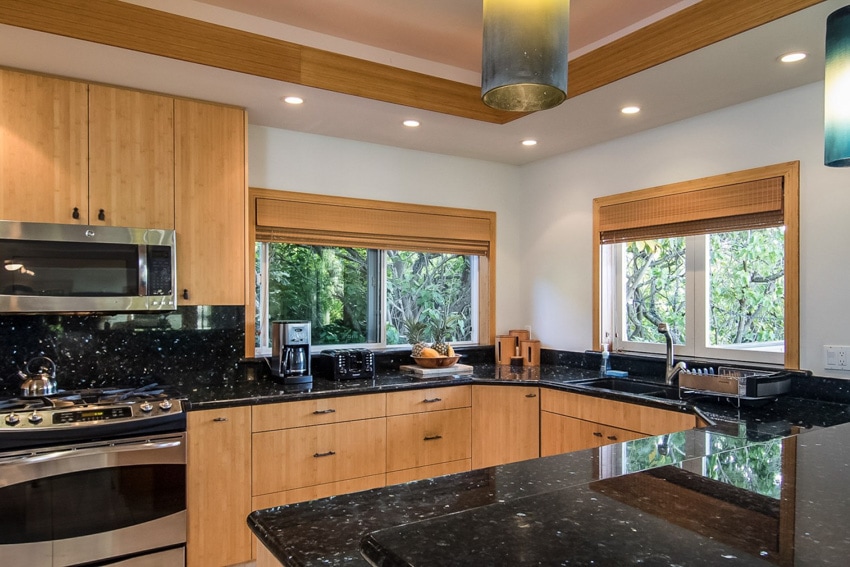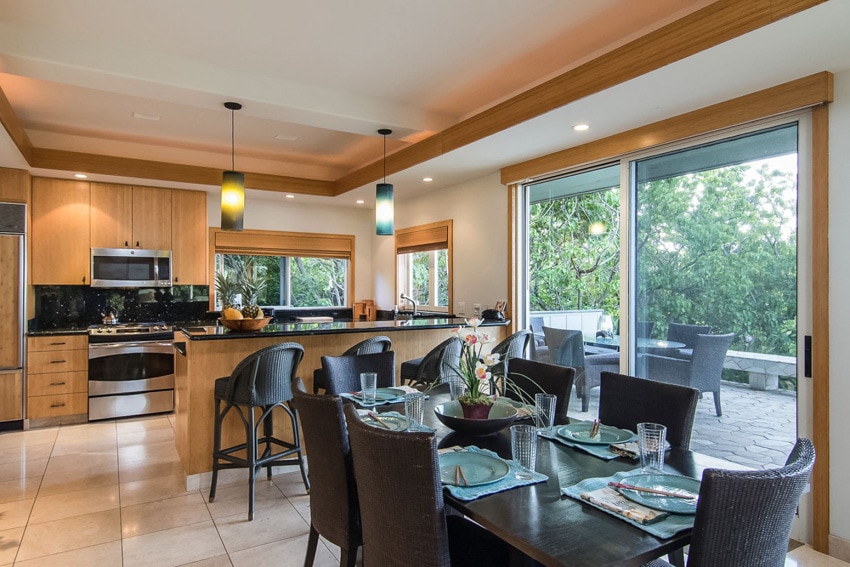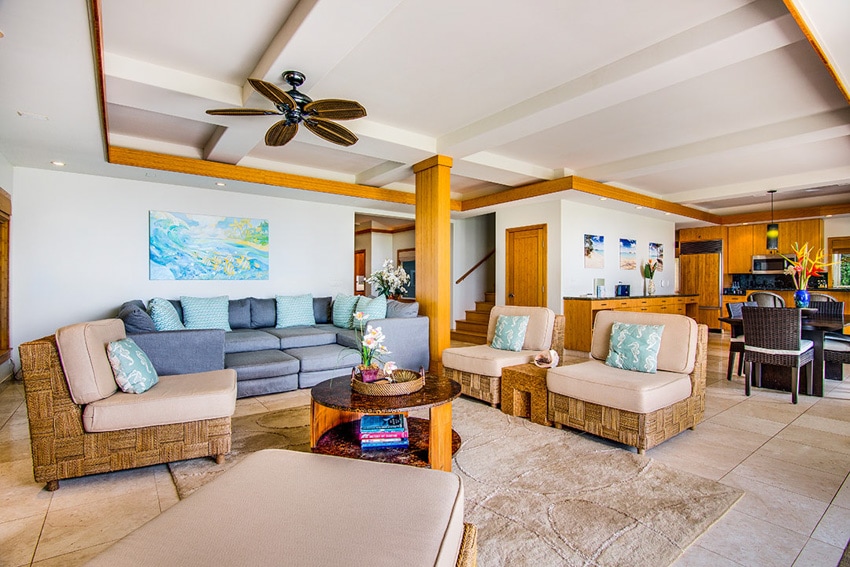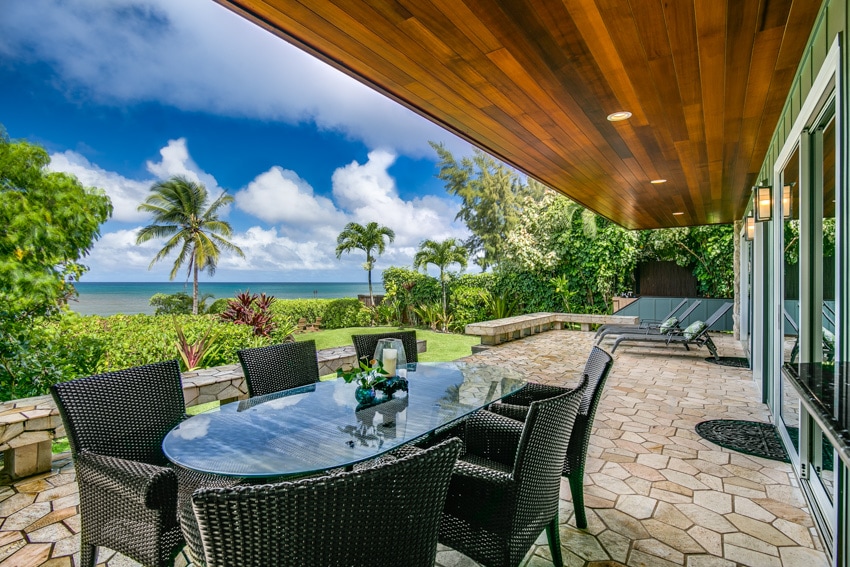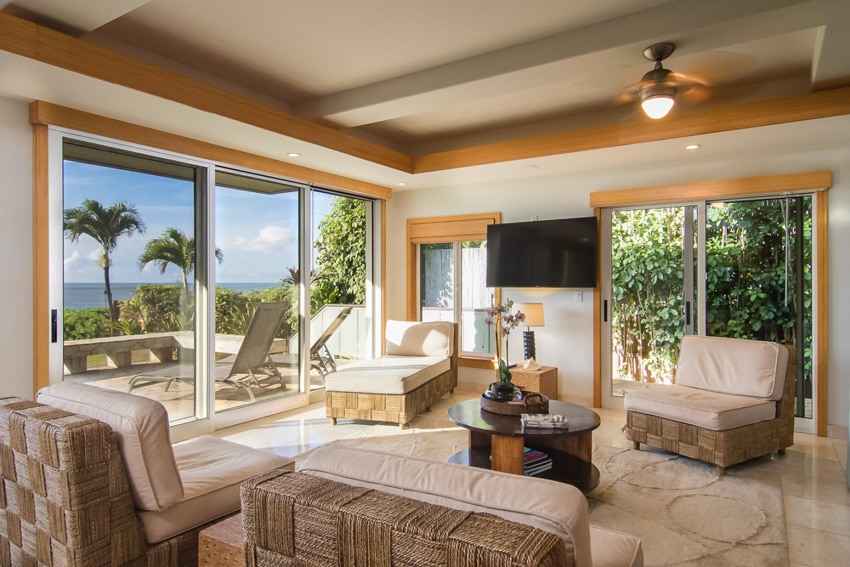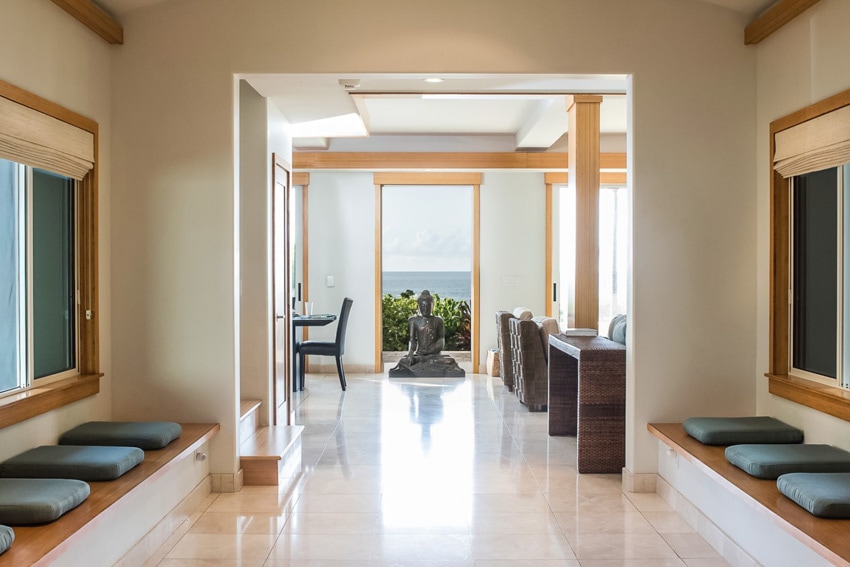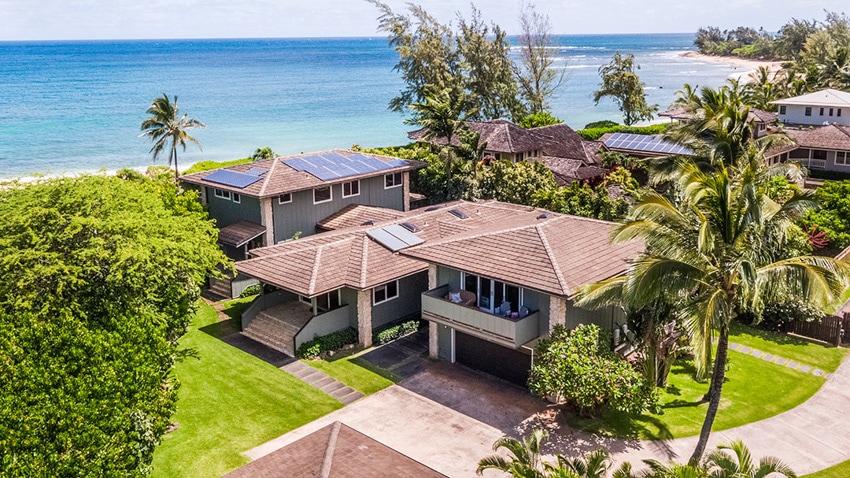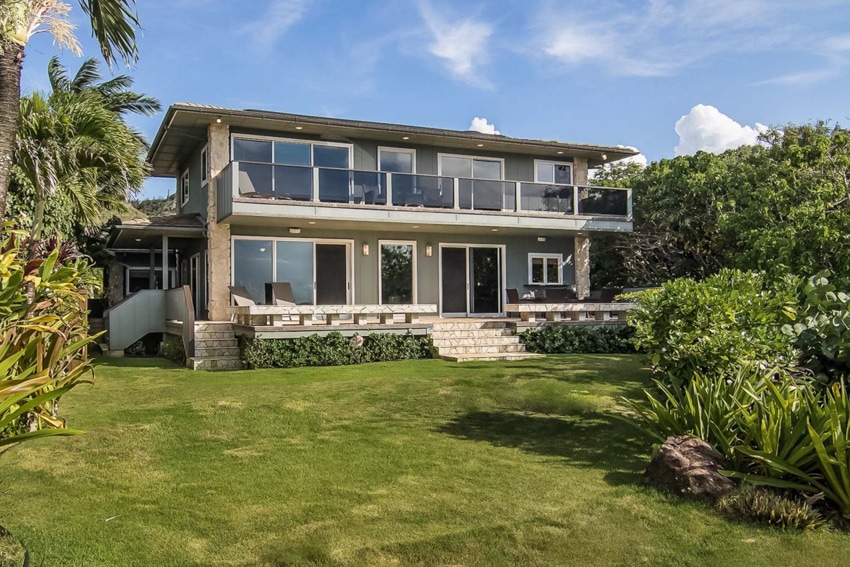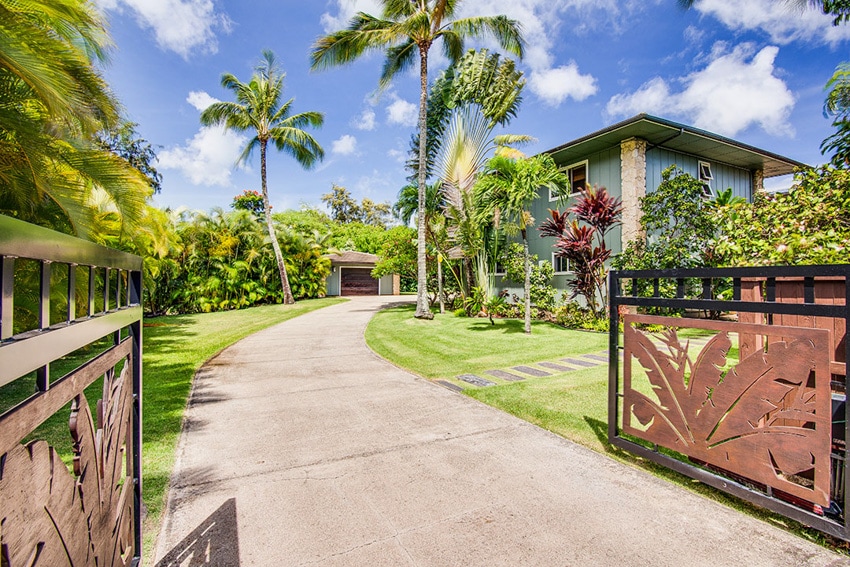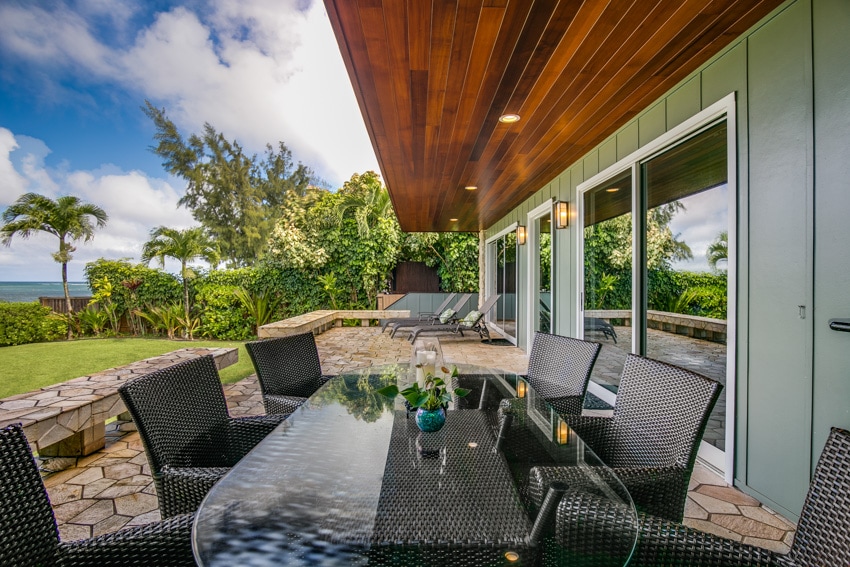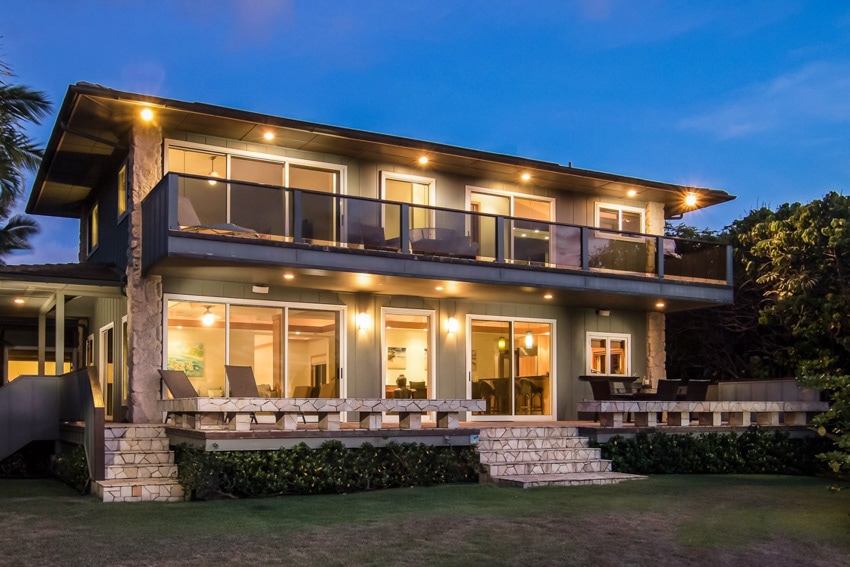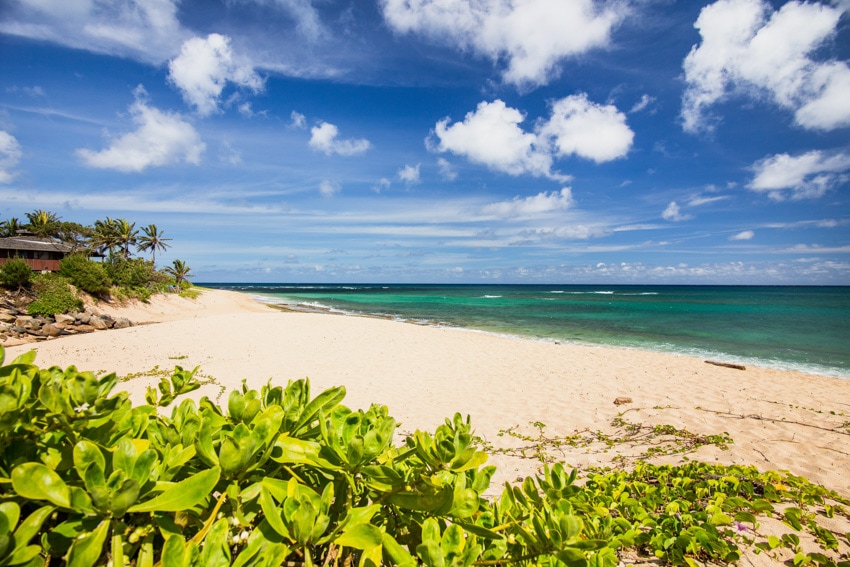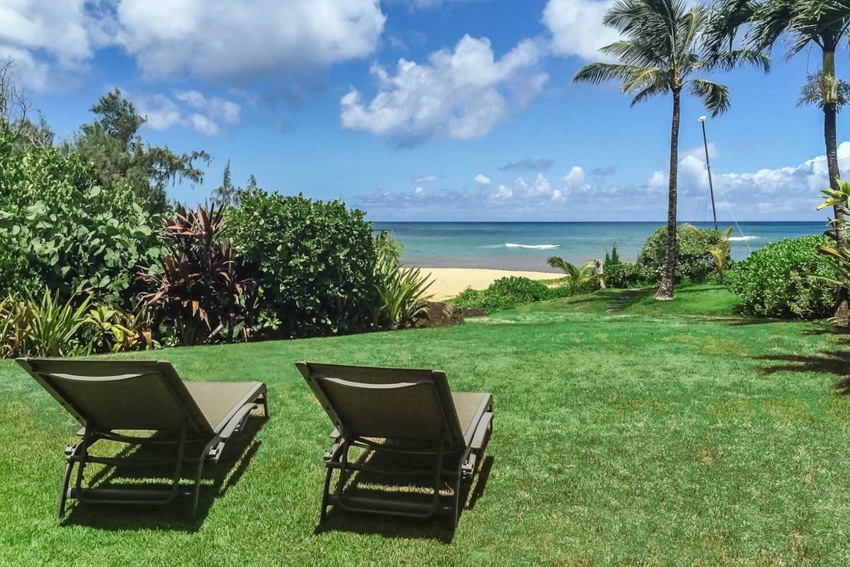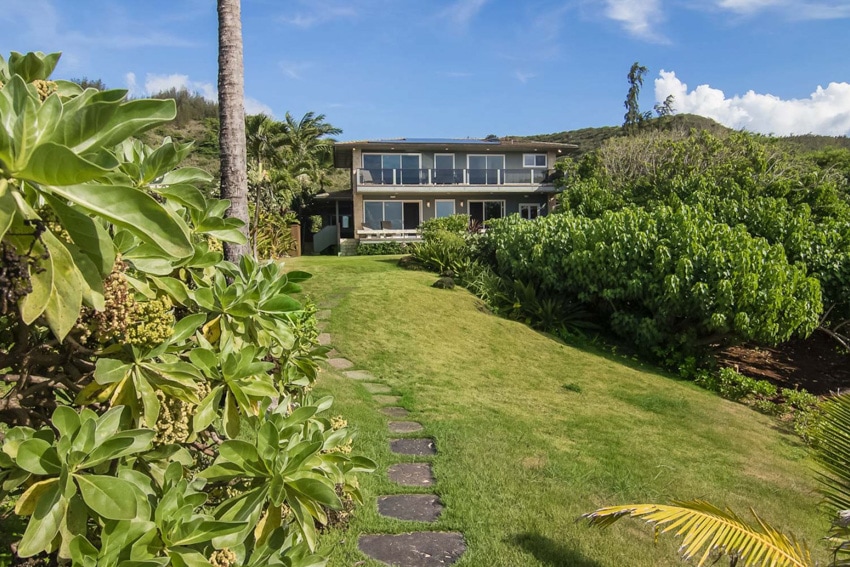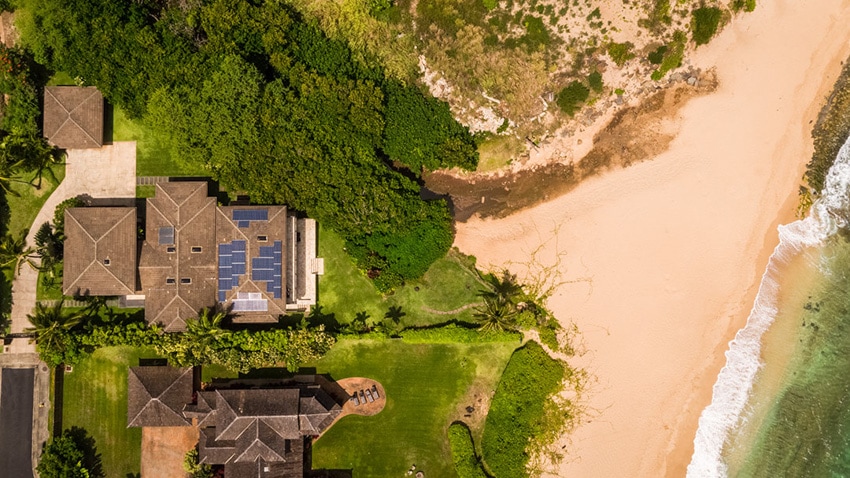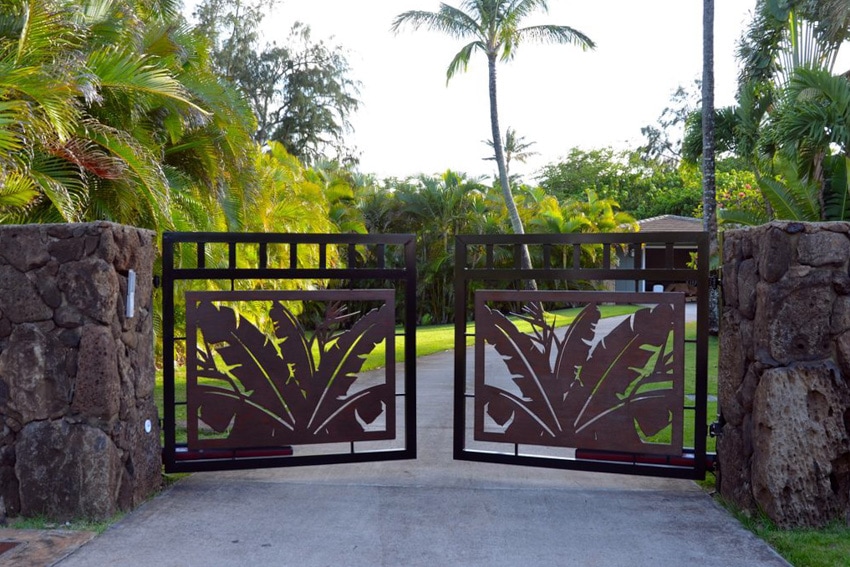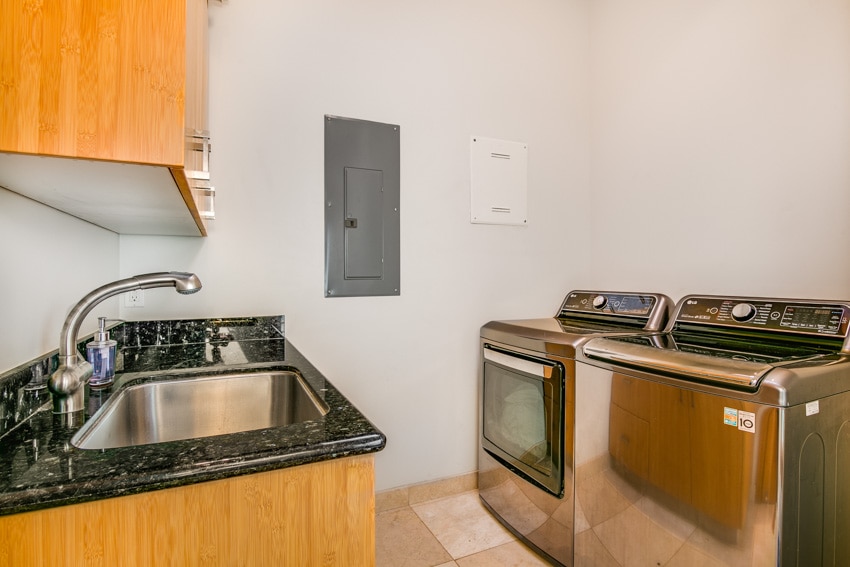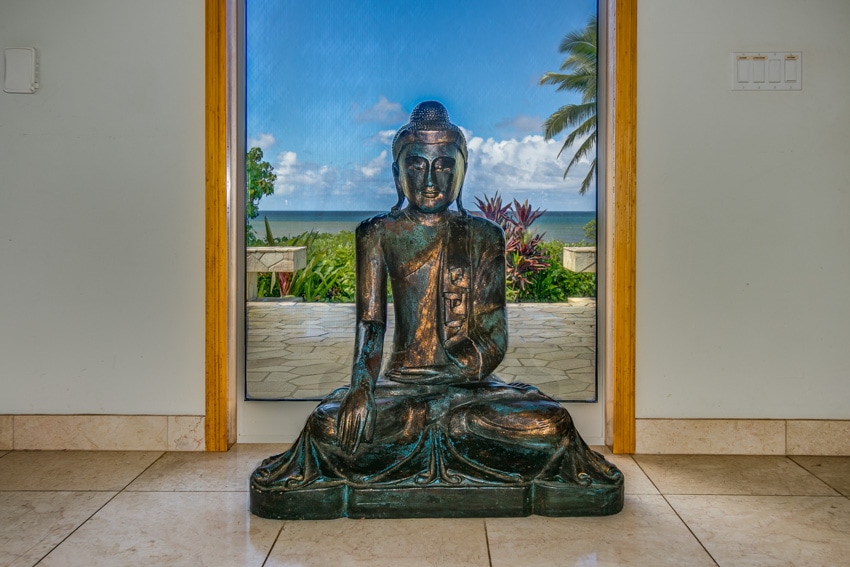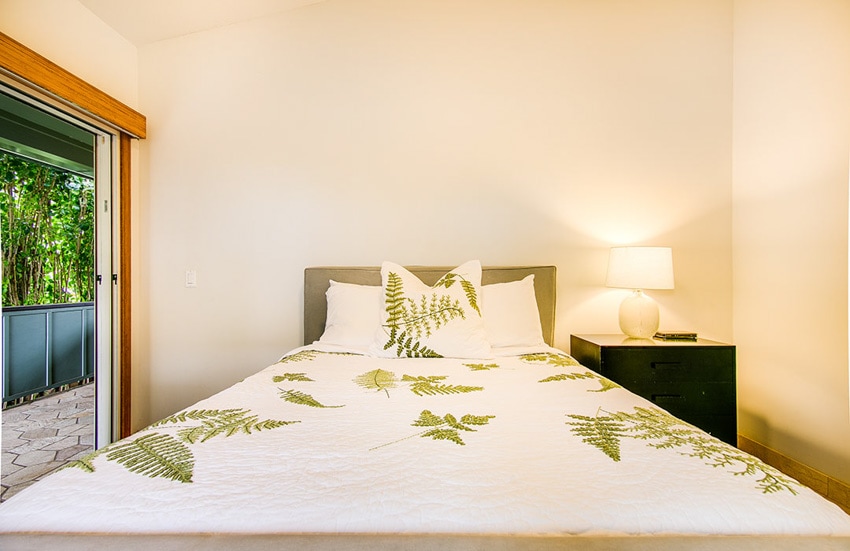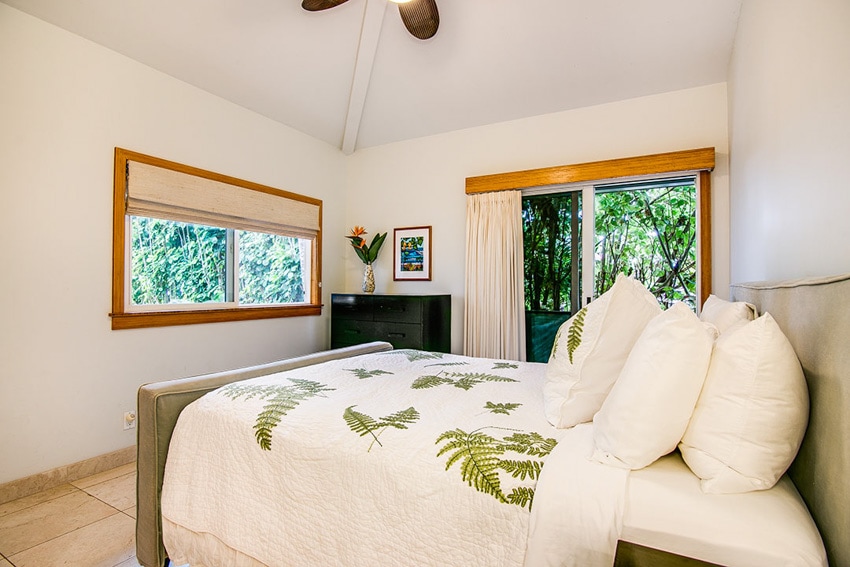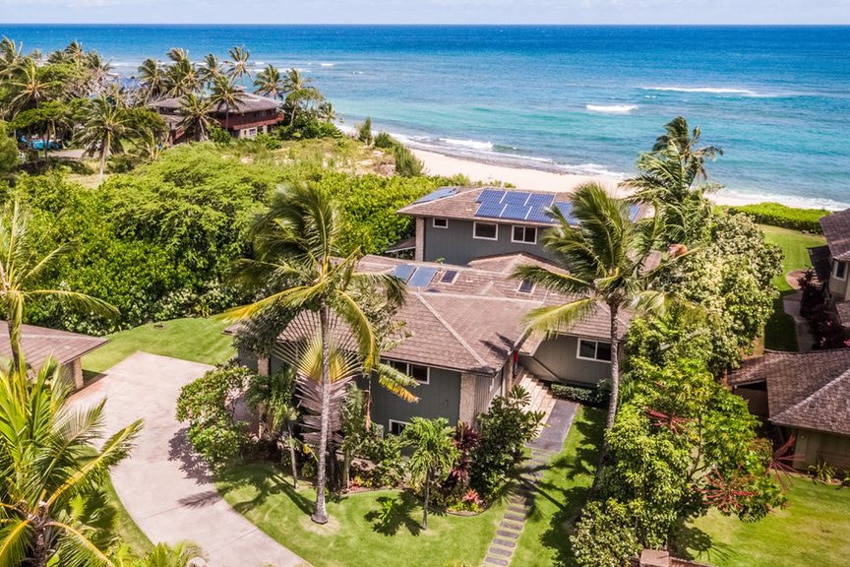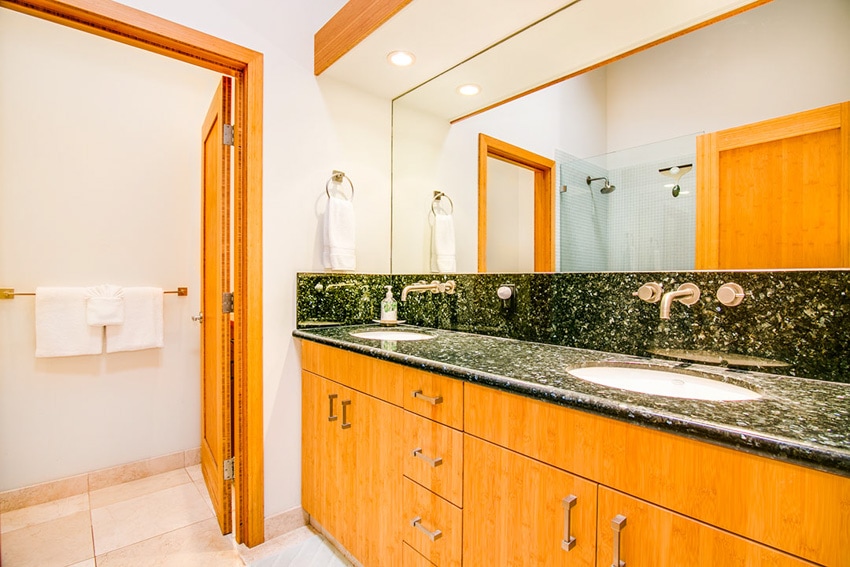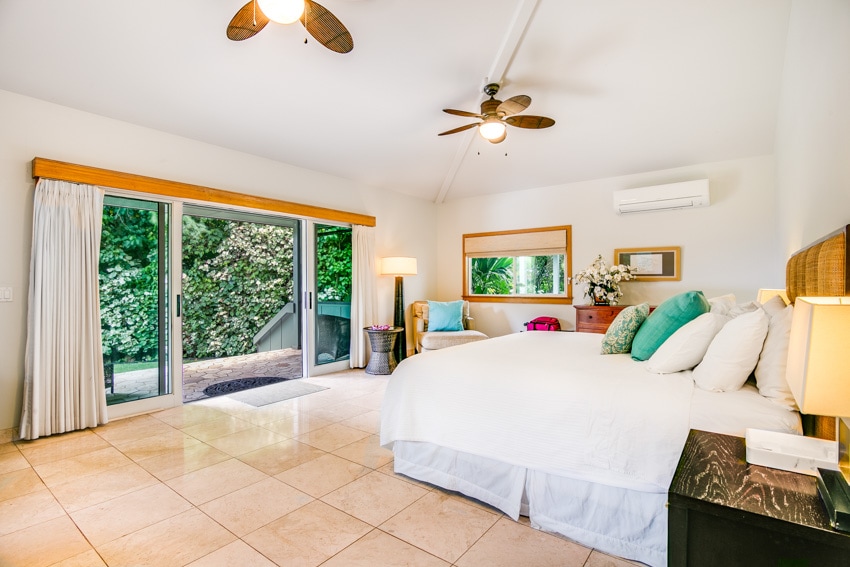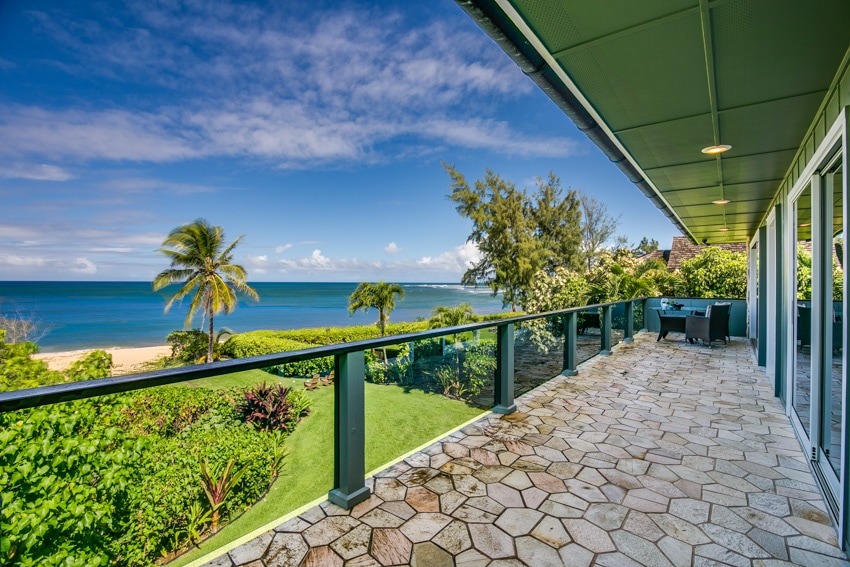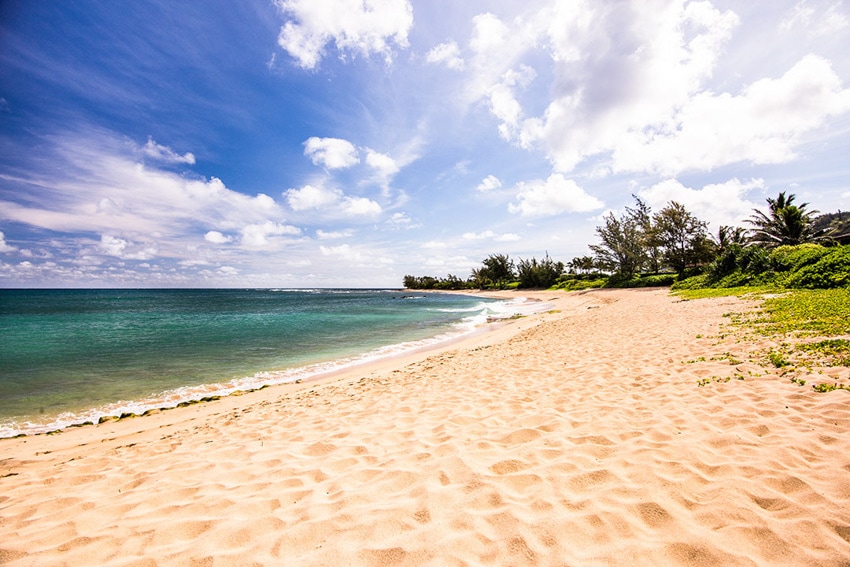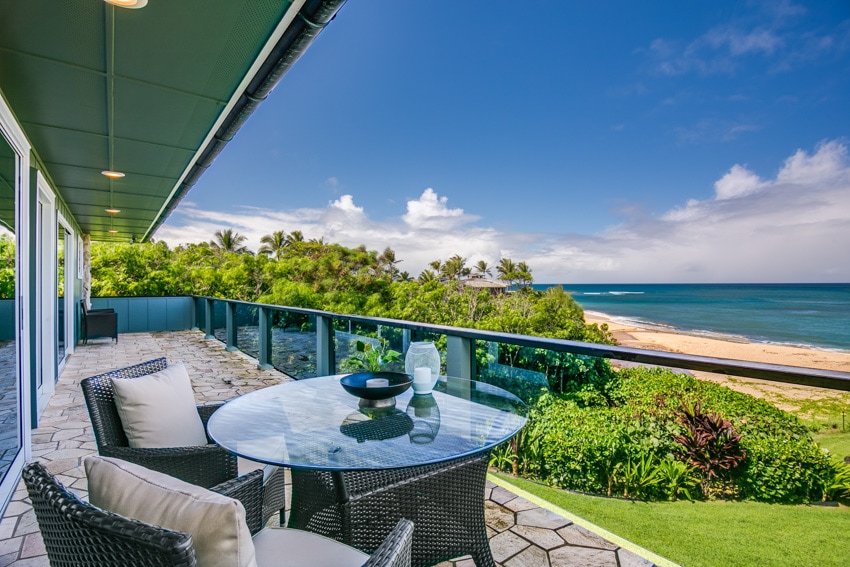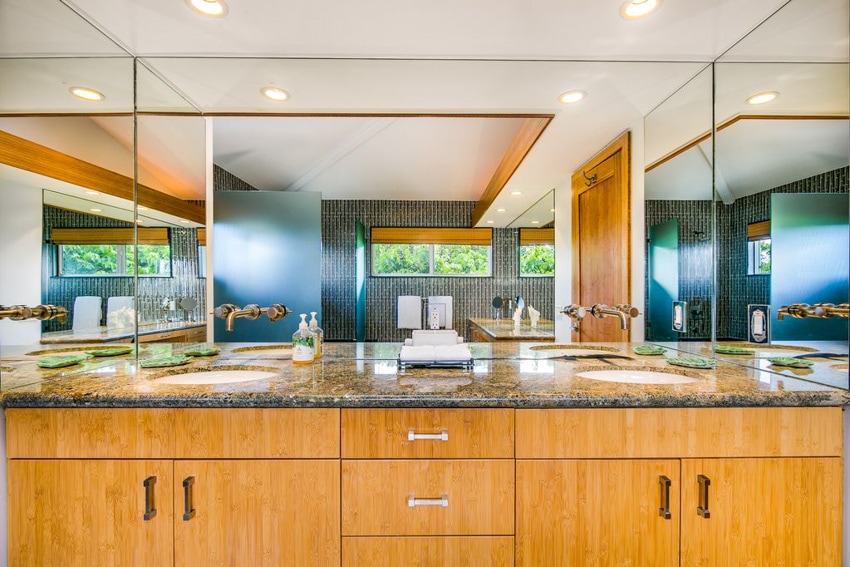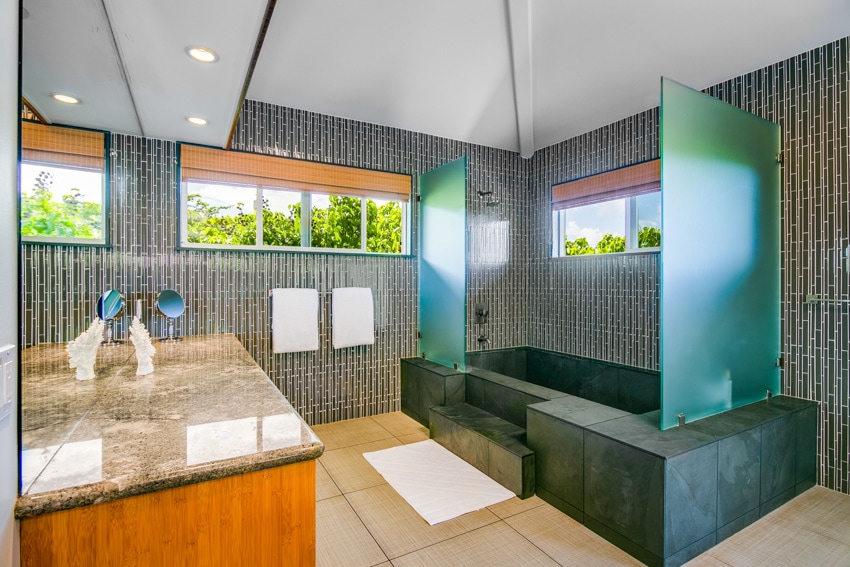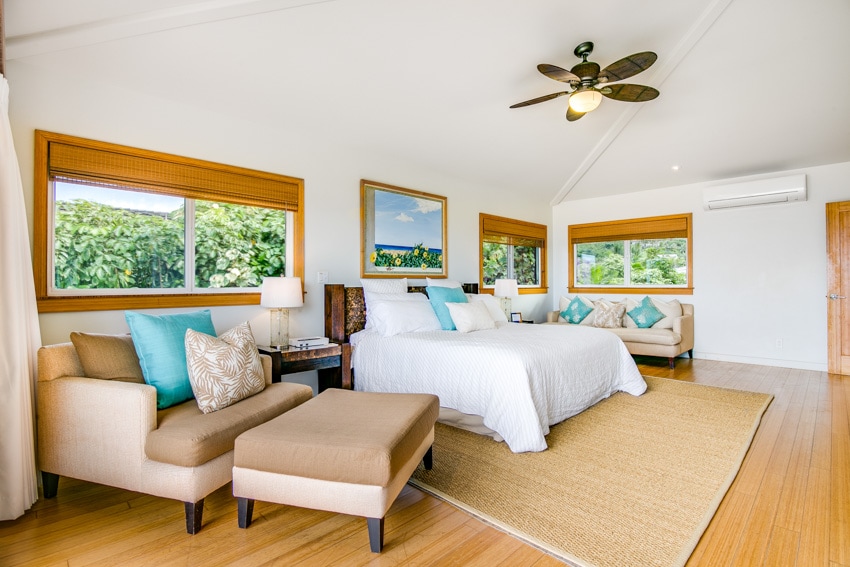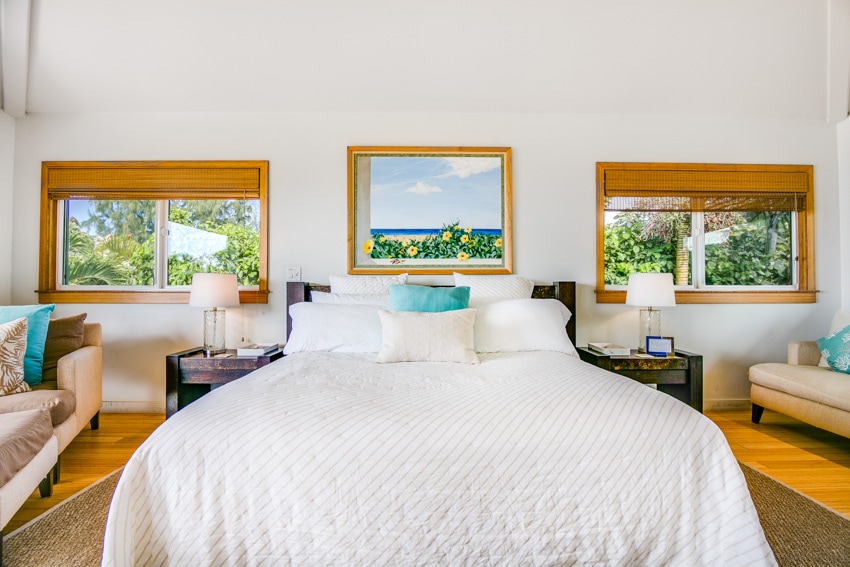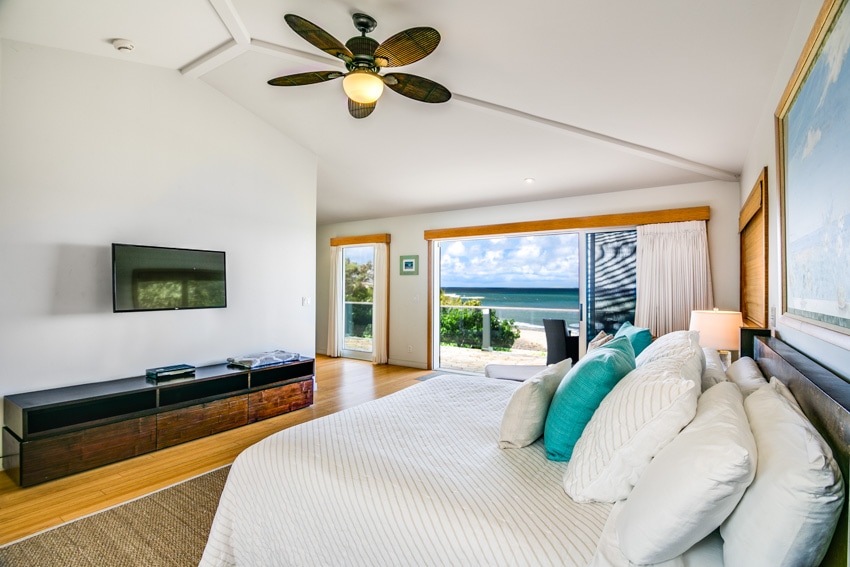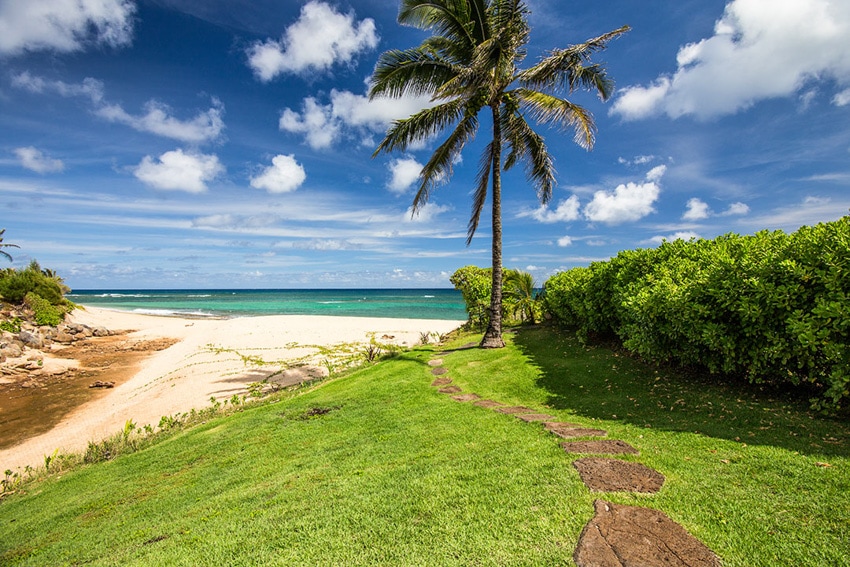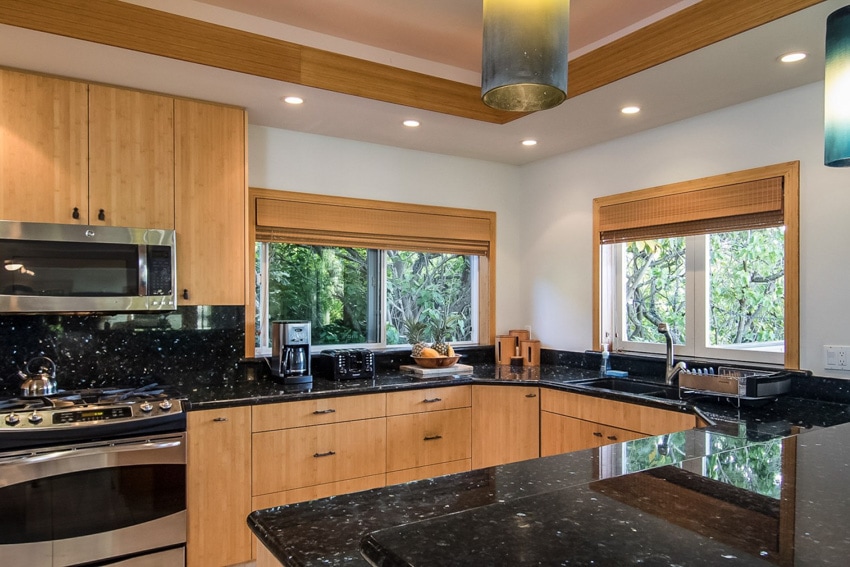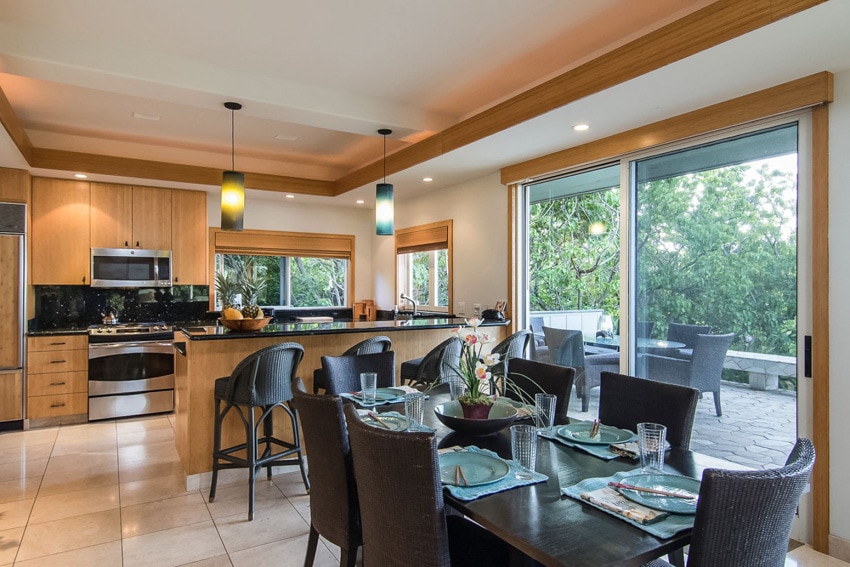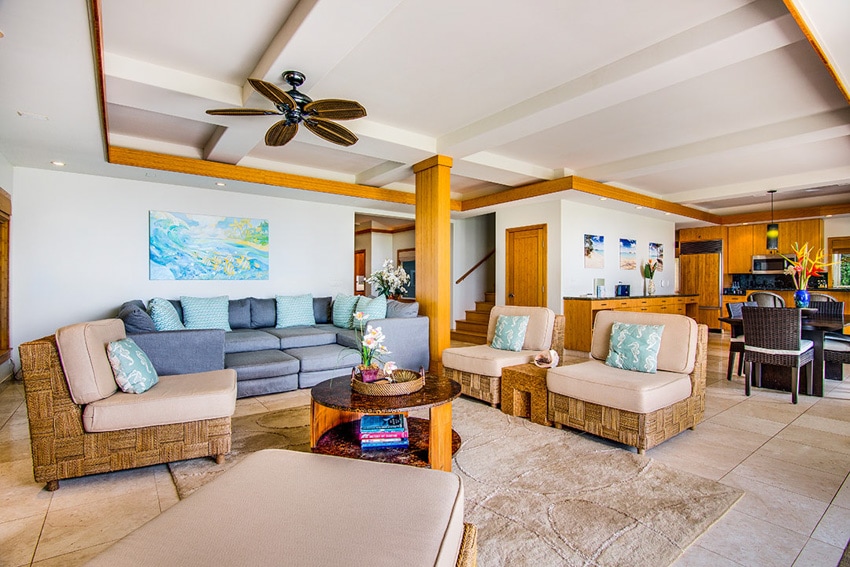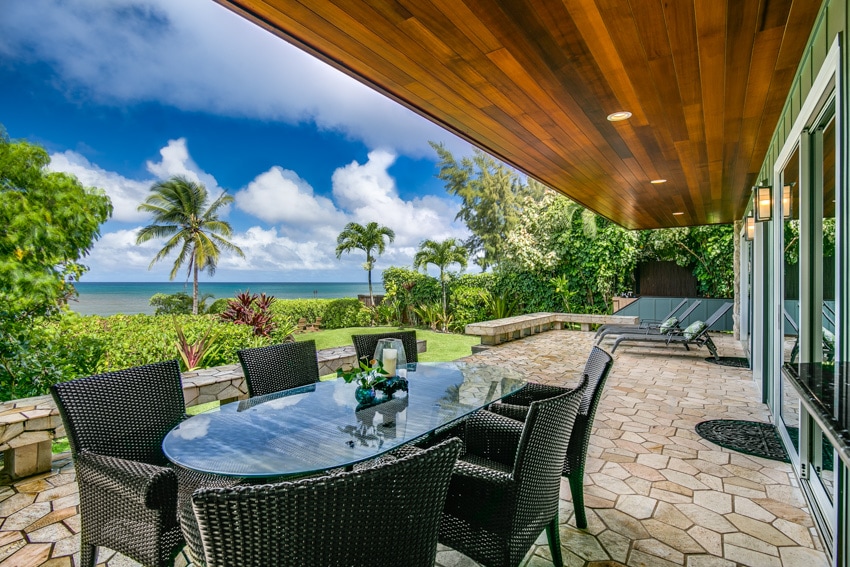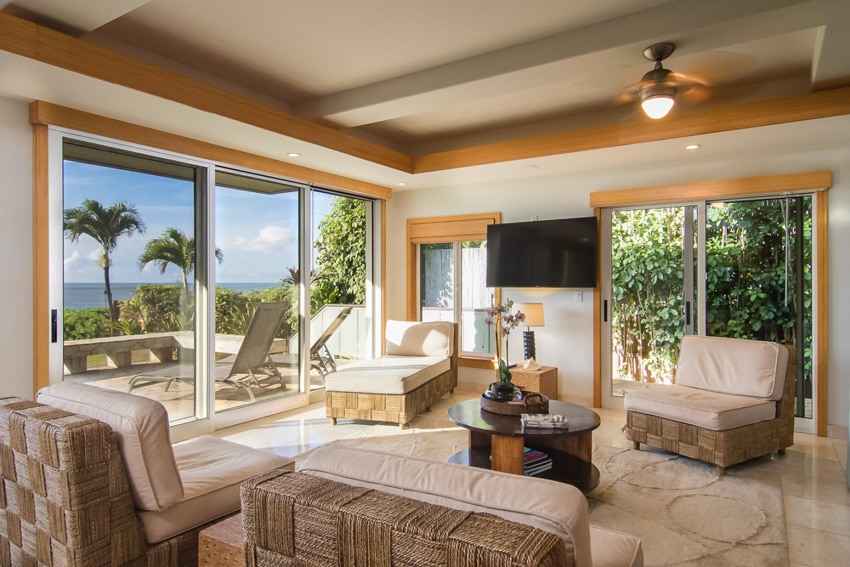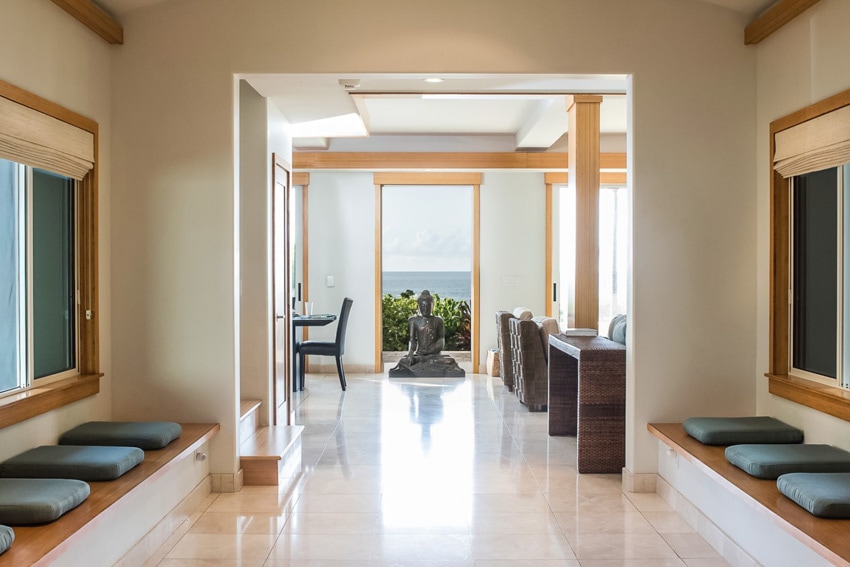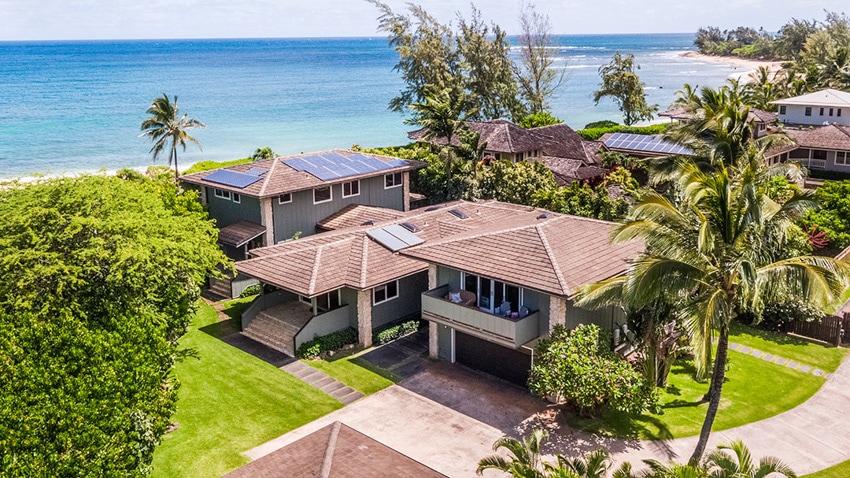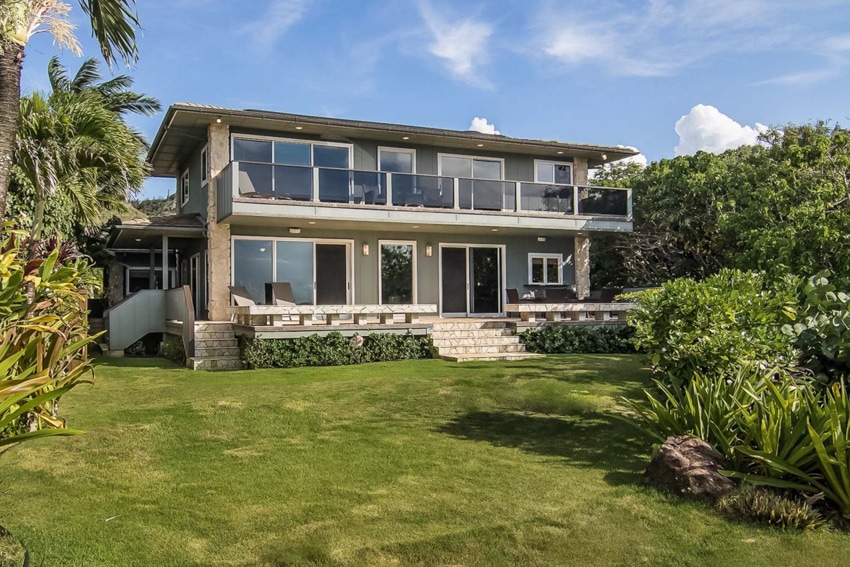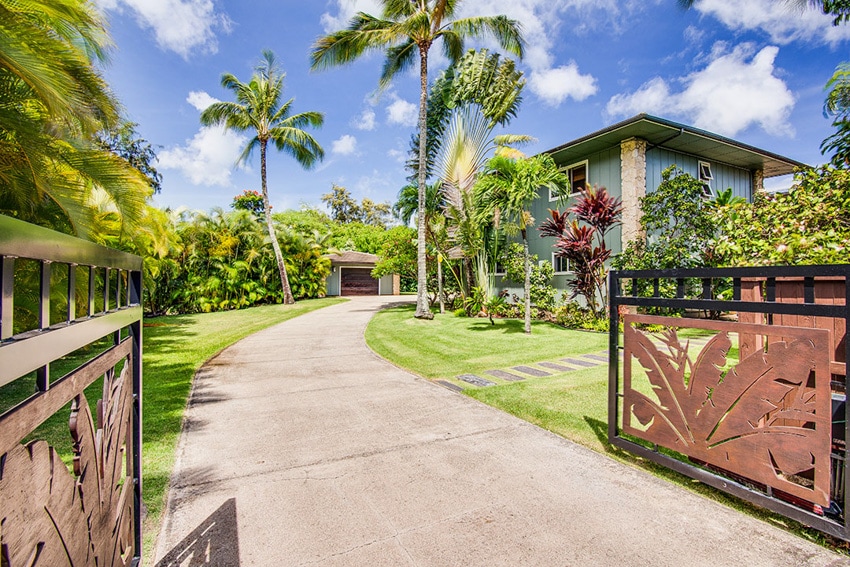 Luxury beachfront villa located at stunning Velzyland Beach on Oahu's North Shore.
Tucked away in the private exclusive beachfront community of Sunset Beach Colony, Hale Pono is the perfect place to experience the very best of the North Shore.
The villa sits on a gated lush acre of land on Velzyland Beach, which is one of the most mellow and quiet beaches on the North Shore. This beautiful strand is always uncrowded, it has wonderful swimming spots (even in the winter), and surfers can take advantage of two surf breaks basically at your doorstep.
With open spaces featuring traditional Hawaiian materials such as teak, bamboo, and lava rock, this 5,000 square-foot villa was designed to take full advantage of it's amazing beachfront locale. Large windows on all sides allow natural light and fragrant breezes to flow through, and huge glass sliding doors give way to sweeping views of the turquoise Pacific.
Hale Pono features four bedrooms with ensuite bathrooms and comes outfitted with everything you need for a relaxed vacation in paradise. After a full day of surf and beach time, kick back in a lounge chair with an evening beverage and whip up some dinner in the fully-equipped kitchen before gathering around the alfresco dining table on the terrace for sunset.
The Lowdown
VIBE: Hawaiian serenity
LOCALE: Exclusive beachfront
ROOMS: 4 bedrooms, 4.5 bathrooms
FAMILY FRIENDLY: Yes
CLOSEST AIRPORT: Honolulu International Airport (HNL)
PRICING: $850 – $1,250 per night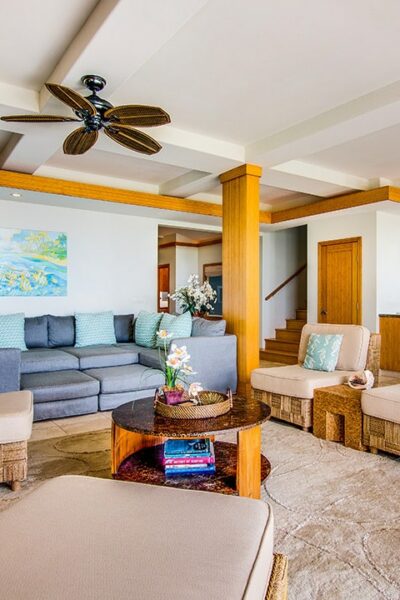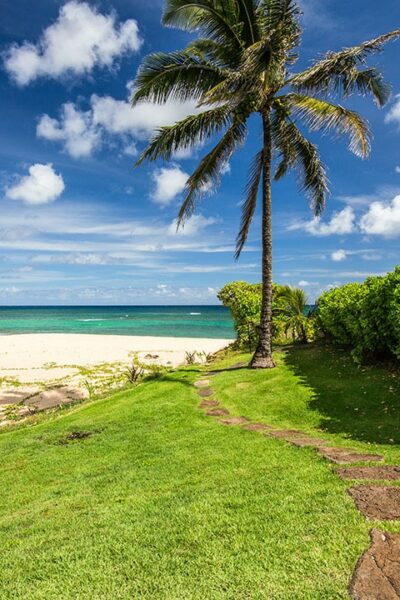 Features
Inside
Tastefully furnished with all the modern necessities like flat screen TVs, sound system, wifi, A/C, and a full laundry room. All rooms feature ensuite bathrooms and there are two master bedrooms – the spacious upstairs master suite has a large private lanai with infinity ocean views.
Outside
Set on a lush gated acre, the outdoor highlight is undoubtedly the beachfront access and stunning views. A large terrace off the living and dining rooms runs the length of the house and has a dining table, BBQ, and lounge chairs. Beyond the terrace is a lawn, outdoor shower, and stone step path the the beach.
Eat & Drink
With a fully-equipped kitchen and barbecue, you can stock up on groceries for the villa. For dining out there are many food trucks and options within a 10-minute drive, nearby Turtle Bay Resort has multiple restaurants, and there are also plentiful dining options in Haleiwa (about a 25-minute scenic drive).
The Surf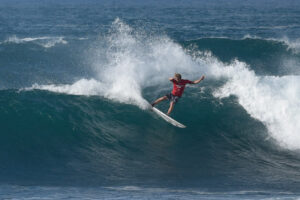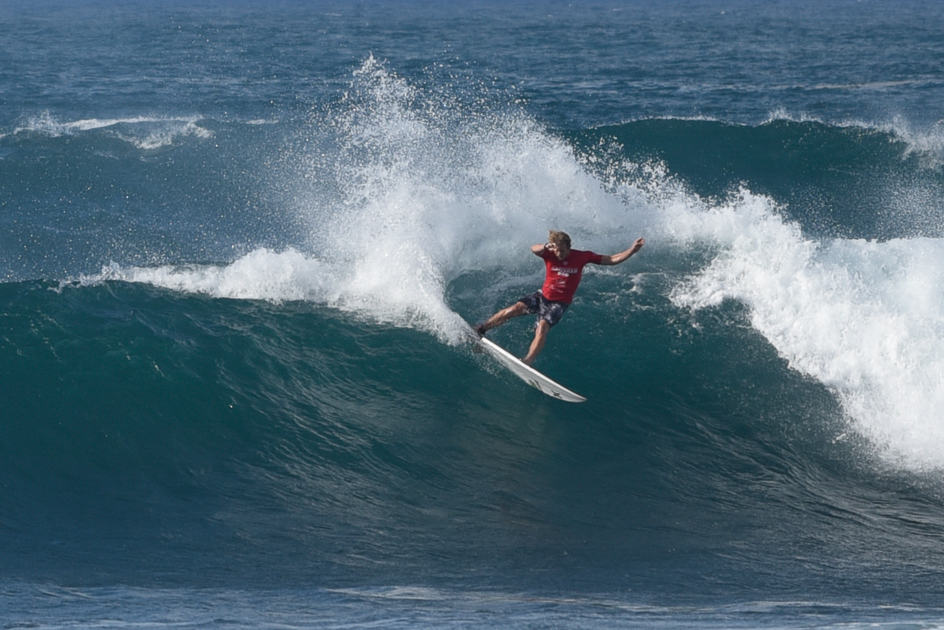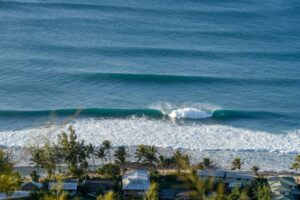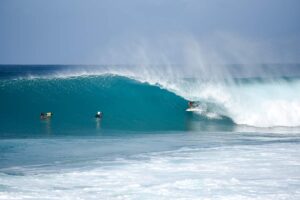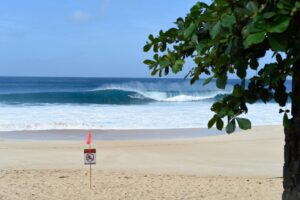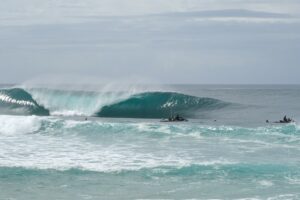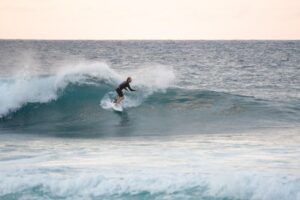 North Shore Oahu and its 7-mile miracle is a true surfer's paradise. With a tropical climate, warm water, and over a dozen epic world-class breaks to choose from, it's no wonder this quaint stretch of countryside coast has become a world famous surf mecca. Hale Pono has Velzyland and another (more mellow) surf break right out front, Backyards and Sunset are around the corner, and it's a short 5 – 10 minute drive to multiple other famed North Shore surf breaks like Rocky Point, Gas Chambers, Pipeline, and Off-The-Wall.
WATER TEMP: 75 – 81 °F (24 – 27 °C)
PEAK SURF SEASON: Oct – Mar
SHOULDER SURF SEASON: Apr, May, Sept
OFF SEASON: June – Aug
SURF EXPERIENCE: Best for intermediate to advanced surfers, but beginner lessons are possible at certain spots.
Details
CHECK IN: 3 pm
CHECK OUT: 11 am
Rates
$850 – $1,250 per night + refundable damage deposit
Location
North Shore, Oahu
North Shore Oahu is home to the most celebrated group of world-class breaks in the world. Every winter when the swells start pumping, surfers from around the globe fly in to get a piece of the action and put their skills to the test. While the surf breaks in the area are predominantly for advanced/expert surfers only, there are a couple breaks suitable for intermediate surfers and even a few great spots to take surf lessons.
When you're not surfing or hanging out on the beach, there are lots of other activities to keep you busy. From whale watching, skydiving, and snorkeling, to watching a surf competition, there's never a lack of things to do in Oahu.
If you're not familiar with the North Shore, it's good to know that different seasons make for completely different ocean conditions. The winter has pumping waves, and a generally wild and unruly ocean, while the summer brings calm turquoise waters perfect for swimming and snorkeling (and kids!).
Getting There
Fly into Honolulu International Airport (HNL), and the drive to Hale Pono takes about an hour and 15 minutes (without traffic). We highly recommend renting a car for your stay.