Ke Nui is a stylish beachfront vacation rental on North Shore Oahu's famous seven-mile miracle.
Positioned along one of the most famous stretches of surf breaks on the planet, Ke Nui is an ideal place to stay to surf and explore the fabled North Shore, Oahu. You can't beat this location. The surf break Gas Chambers is at your doorstep, Rocky Point is 100 yards to the right, and the legendary Banzai Pipeline is 300 yards to the left.
The North Shore of Oahu is home to the most celebrated group of world-class breaks in the world. Every winter when the swells start pumping, surfers from around the globe fly in to get a piece of the action and put their skills to the test. While the surf breaks in the area are predominantly for advanced/expert surfers only, there are a couple breaks suitable for intermediate surfers.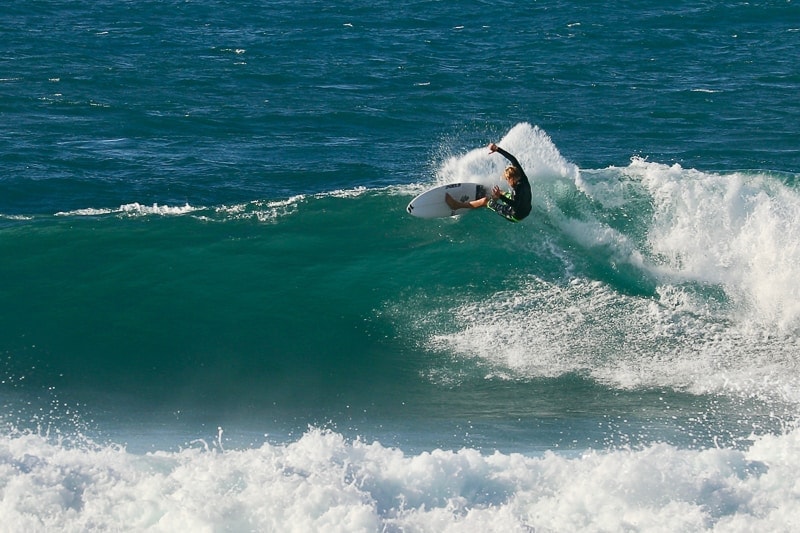 When you're not surfing or hanging out on the beach, there are tons of other activities to keep you busy. From whale watching, skydiving, and snorkeling, to watching a surf competition, there's never a lack of things to do in Oahu.
If you're not familiar with the North Shore, it's good to know that different seasons make for completely different ocean conditions. The winter has pumping waves, and a generally wild and unruly ocean, while the summer brings calm turquoise waters perfect for swimming and snorkeling (and kids!).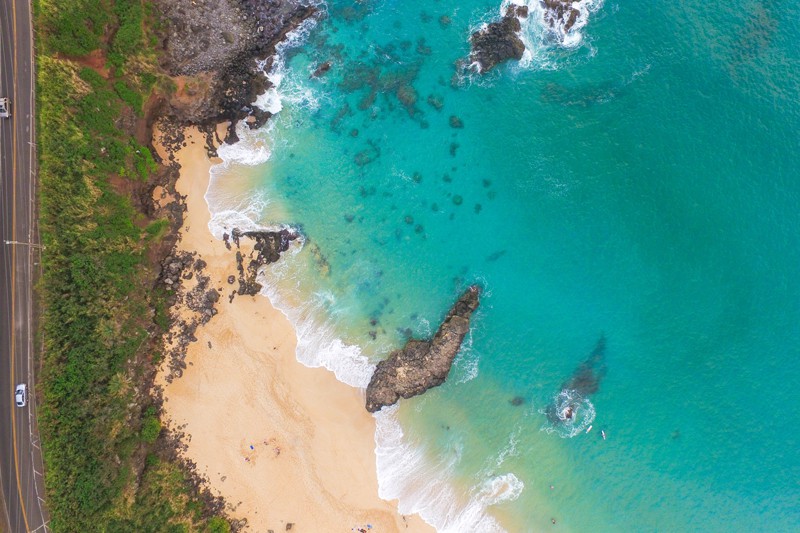 Ke Nui is a lovely 5-bedroom home (sleeps 10) with incredible views of the beach and surf. With an amazing location, fully-equipped kitchen, and spacious layout, you're going to want to settle in a for a while. There's nothing like being able to check the surf conditions from your own yard, especially when that yard happens to be on the North Shore.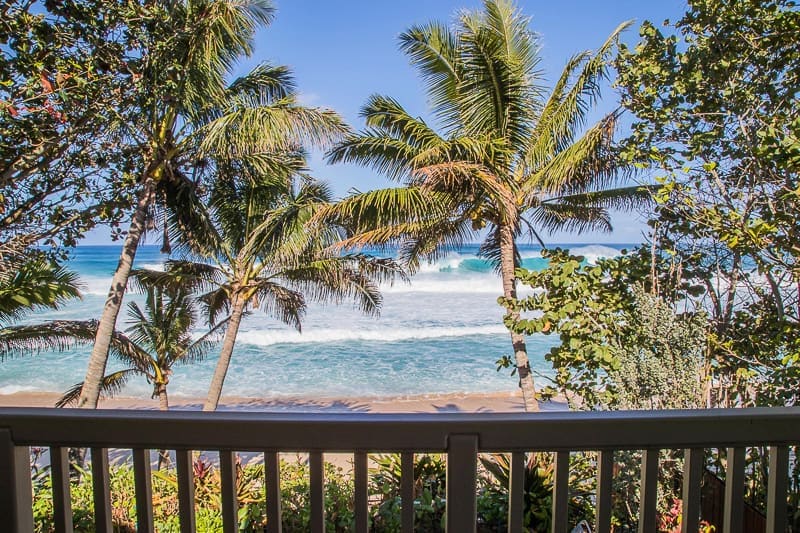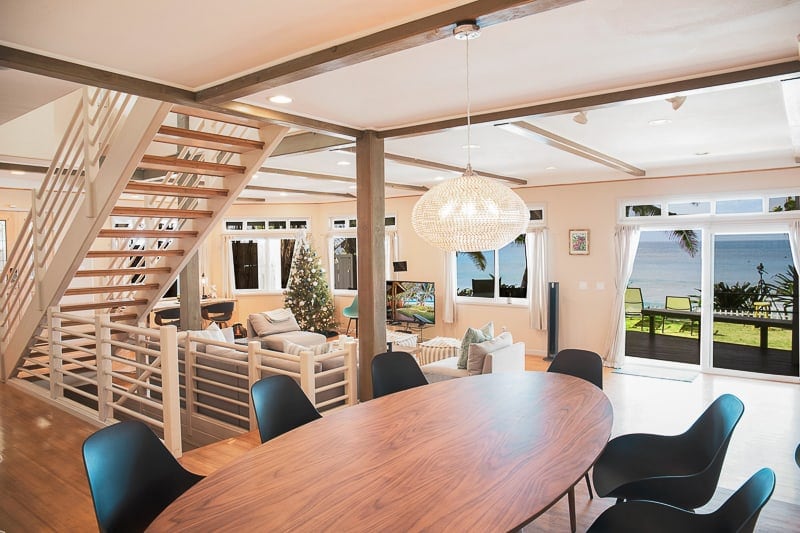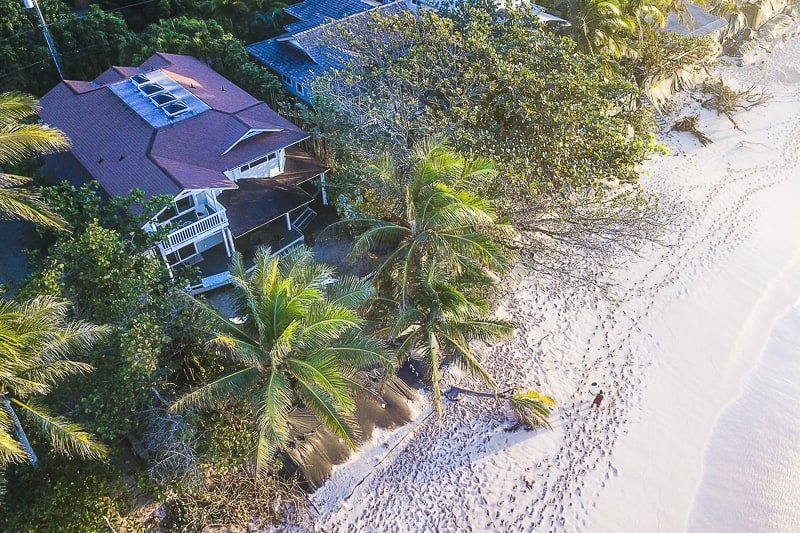 The house offers direct beach access so you can spend your blissful stay going back and forth between the beach and your place all day long with ease, basking in the glow of incredible surf and stunning scenery.
Whether you're looking to experience the powerful waves of the North Shore or enjoy the postcard-worthy summer beaches, Ke Nui gives you easy access to the best of what the North Shore has to offer.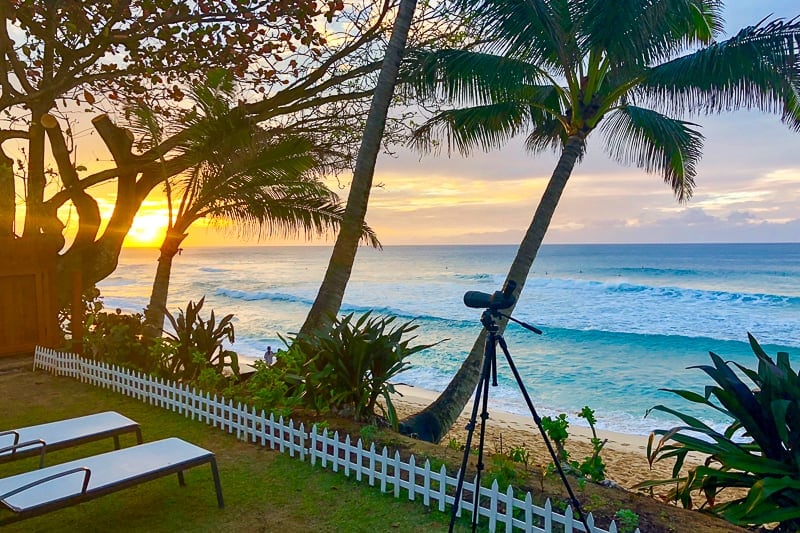 THE SURF
The North Shore of Oahu and its 7-mile miracle is a true surfers paradise located in the Hawaiian Islands. With the perfect tropical weather, clear and warm water, and over a dozen epic world-class breaks to choose from within walking distance or a very short drive, it's no wonder this quaint stretch of countryside coast has become a world-famous surf mecca.
Ke Nui is located between Rocky Point and Pipeline, conveniently placing you in walking distance to a handful of the most sought after breaks in the area. With Rocky Point, Gas Chambers, Ehukai Beach Break, Pipeline, and Off-The-Wall all at your doorstep, you're in the absolute perfect location for North Shore surf.
The North Shore of Oahu gets waves from around September when early season NW swells start to churn, until about May when late season swells still pulse through. From October through April is when the North Shore comes to life with some of the best waves on the planet.
CLOSEST WAVES
GAS CHAMBERS – Multiple fun left and right peaks, sandy/rocky bottom, often pretty punchy and rippable and can get hollow.
ROCKY POINT – Rocky Lefts and Rocky Rights. Reef break. Strong currents! Produces rippable faces and some solid barrels. Hotspot for rippers from around the world as a lot of photographers post up there all day. The shifty peaks and strong currents keep the crowd mixed up and on their toes. Advanced only.
EHUKAI BEACH – The little stretch of beach directly to the right of Pipeline. Patches of sand and reef. Rights and lefts on offer. Could be a good option if there is some swell in the water but it's not big enough for Pipe to turn on.
PIPELINE/BACKDOOR – Shallow, craggy, dangerous reef. The legendary perfect left-hand barrel that the entire world knows about, including non-surfers. Experts only.
OFF-THE-WALL – Patches of sand and reef. Fun Hawaiian style beach break. Works on all tides. Very punchy often hollow rights and lefts on offer. Because of the shifty peaks going both directions, the crowd can be spread out at times. Can hold double overhead plus.
 PHOTOS
THE SKINNY
LOCATION: North Shore, Oahu, Hawaii
CLOSEST AIRPORT: Honolulu (HNL)
PROPERTY TYPE: Beachfront house between Pipeline and Rocky Point
PROPERTY SIZE & STYLE: Luxury 5-bedroom, 3-bathroom beach house; comfortably accommodates 10 people
FAMILY FRIENDLY: Yes
WATER TEMP: 75 – 81 °F (24 – 27 °C) year-round; coolest temperatures in the winter (Dec – Feb)
PEAK SURF SEASON: October – March
SHOULDER SURF SEASON: April, May, September
OFF SEASON: June – August
SURF EXPERIENCE: Best for intermediate to advanced surfers, but beginner lessons are possible at certain spots.
PRICING: Inquire for pricing, currently only available for a minimum of 30 nights.