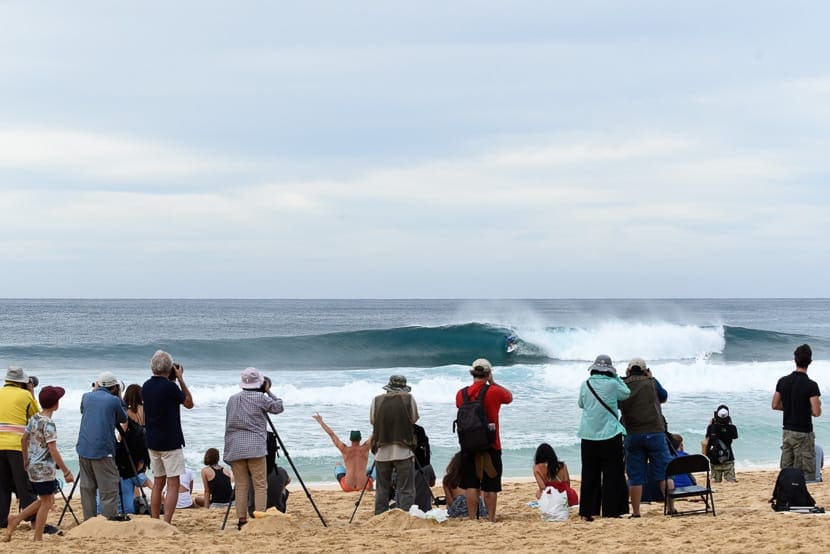 North Shore surf competitions are some of the most exciting sporting events in the world. That's not an opinion. Ask anyone who's been to one — they're incredible.
Whether you're an avid surfer or have never touched a surfboard, surf competitions on the North Shore of Oahu, Hawaii, are an amazing sight to see. Locals and visitors alike gather on the beach to watch the best surfers in the world pull into 20-foot barreling waves at the legendary Banzai Pipeline. The crowd holds their breath in unison, waiting to see if the surfer is going to make it out the other side, and cheers erupt as the pro spits out of the wave unscathed.
There are lots of things to do on the North Shore, but if you find yourself in the area during wintertime, do yourself a favor and go see a North Shore surf competition. And check out our Guide to North Shore Oahu for our recommendations on the best restaurants, shops, and things to do on the North Shore.
*If you're looking for info about surf breaks on the North Shore, check out our Guide to Oahu Surf Spots>>


North Shore Surf Competitions 2020 – 2021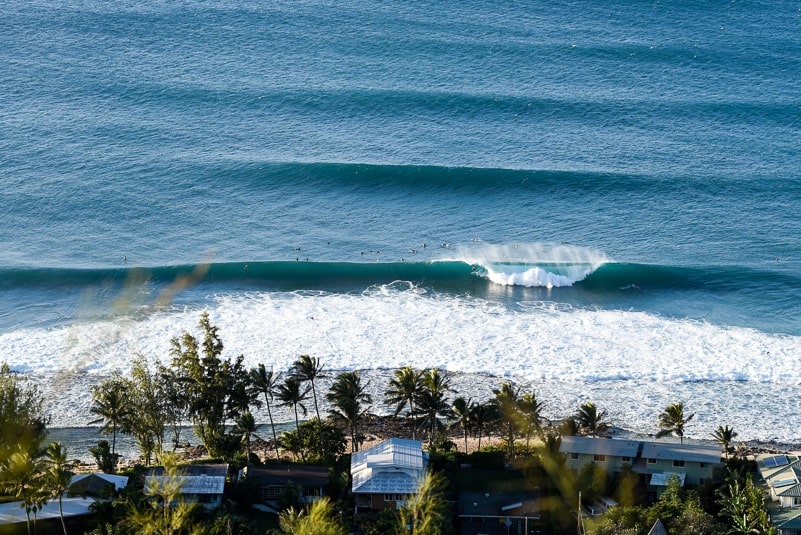 In the winter months between November and March, huge swells bless the North Shore of Oahu with some of the best waves in the world. Said waves attract the best surfers in the world and serve as a stage for a few of the most exciting surf competitions in existence.
Surf competitions work a bit differently than your typical sporting event because organizers are at the mercy of the waves, so below we explain how surf competitions work. And below that, we've compiled a list of the top surf competitions on the North Shore and all the dates and details for the 2020 – 2021 winter season.
COVID-19 Update:
Along with everything else in 2020, Coronavirus had huge effects on professional surfing and World Surf League events. Most of the 2020 season events were cancelled altogether, and the new schedule for 2021 was completely overhauled.
Pre-COVID, North Shore surf competitions were held at the end of the competitive surf season and the events contributed toward determining who won the Championship Tour (CT), and which surfers from the Qualifying Series (QS) would qualify for the CT the following year. Because of Coronavirus, everything has shifted.
In the Fall/Winter of 2020, instead of North Shore surf competitions ending the CT tour schedule and season, they will now be the start to the 2021 Championship Tour schedule.
Because the Coronavirus situation is still in flux, things can change depending on current events, but we've updated this guide and made notes to reflect the latest from the World Surf League and North Shore Surf Competition schedules.
If you have any questions, feel free to leave us a comment at the bottom of the article and we'll do our best to help!
The Lowdown on Surf Competitions
In case you're not familiar with the format of surf contests, here's the lowdown. Since coordinators can't predict what exact dates will have the best conditions for surf, there are holding periods or holding windows in which any given contest will take place.
For example, the holding period for the Pipeline Masters is typically December 8 – 20. During the competition window the weather and wave conditions are closely monitored, and every morning the contest officials make the call whether the contest is on or off.
If you're visiting Oahu in a contest window, check out the website of the contest host or their social media every morning to see if the contest is on. Or just check out the World Surf League website, as they host most of the top contests listed below and provide live updates on whether they are a go or not.
A Few Tips
Pack water and snacks for the day. Most competition sites have minimal food available, if at all.
Take your own shade. In the morning there can be some shade, but it's very limited in most cases and the sun can still be plenty hot in Hawaiian winter.
If you bring an umbrella or other shade-giving contraption, do everyone a favor and keep it low or set up to the side so you're not blocking anyone's view.
Bring a camera (with a telephoto lens if you have it). It won't do the waves justice, but you'll have fun trying.
Take binoculars. You'll be stoked to have them for places like Sunset Beach where the action is a few hundred yards offshore.

Vans Triple Crown of Surfing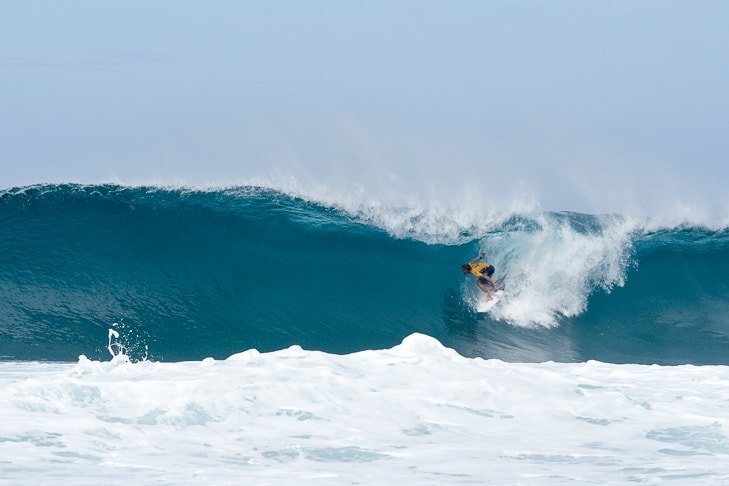 The Vans Triple Crown of Surfing (#VTCS) is one of the most sought-after surf competition titles in the world for professional surfers, especially local North Shore Hawaiian surfers since the entire series of events take place on their home turf.
The VTCS is actually a combination of four events. The four events are the Vans Pro (formerly known as the HIC Pro) at Sunset Beach (a qualifying event), The Hawaiian Pro at Hale'iwa, The Vans World Cup of Surfing at Sunset Beach, and the Billabong Pipe Masters at the infamous Banzai Pipeline. We'll cover each event in detail below.
WHAT: A series of 4 different events. 1 qualifying contest and 3 main contests.
WHERE: Sunset Beach (twice) // Hale'iwa Ali'i Beach Park // Ehukai Beach Park Banzai Pipeline
EVENT WINDOW: November 13 – December 20, 2020
GOOD TO KNOW: The four contests take place over the course of seven weeks or so. Each event has its own window of opportunity to run (outlined below) and a single event will take three to four days to complete. The event coordinators do their best to choose the highest quality surf conditions within any given contest window. The winner of the Vans Triple Crown of Surfing is crowned champion after all event points are tallied up at the Billabong Pipe Masters.
Vans Pro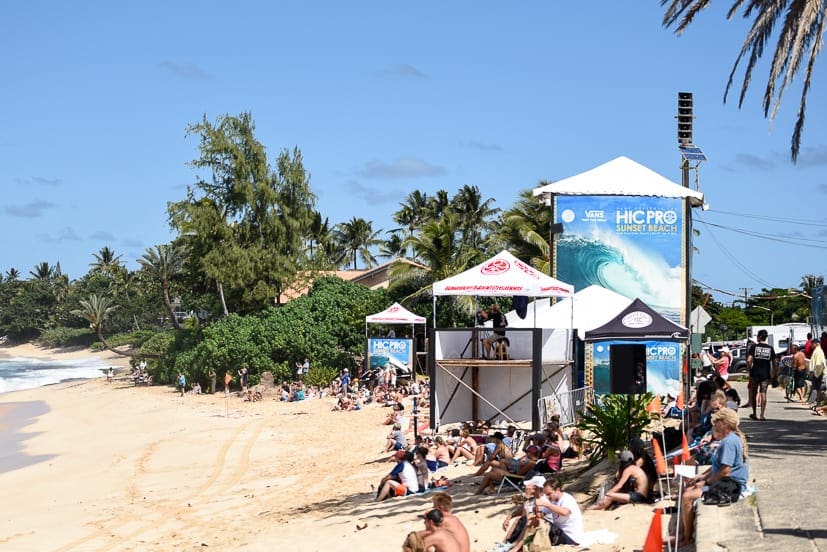 Since the early 80s, the Vans Pro (formerly known as the HIC Pro ) has been a platform for locals and surfers from around the globe to show off their skills and qualify for entry into the Vans Triple Crown of Surfing. Over 100 professional surfers compete for a spot in the world-renowned surf competition and it's always an epic showdown of wave riding talent not to be missed.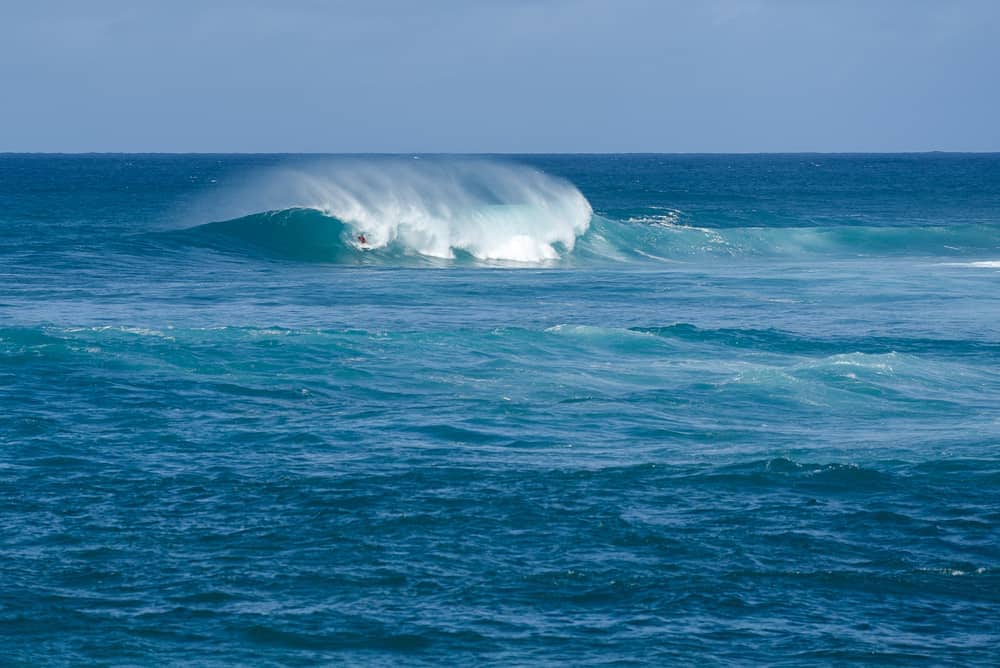 WHAT: Qualifying event for the Vans Triple Crown of Surfing and World Surf League QS Contest
WHERE: Sunset Beach, North Shore Oahu
EVENT WINDOW: October 27 – November 9, 2020 (This event is currently canceled due to COVID-19. We'll give an update ASAP if anything changes)
GOOD TO KNOW: Since the HIC Pro is a qualifying event as opposed to one of the main events, the competition typically draws fewer crowds. There are a couple of food trucks in the area, including the Insta-famous Sunrise Shack coffee stand on Kam Hwy where you can get your fix of bullet coffee, tea, and papaya bowls.
Hawaiian Pro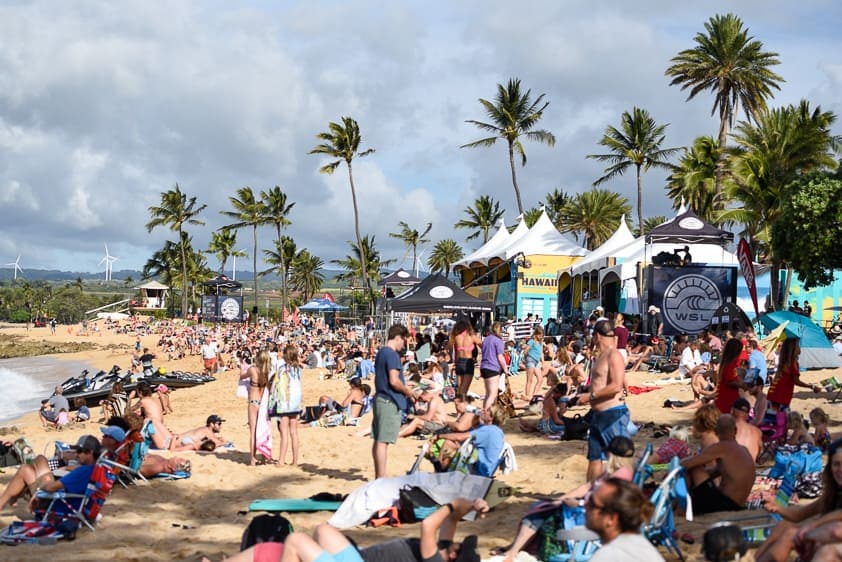 The Hawaiian Pro is officially the first event of the Vans Triple Crown and is hosted at Ali'i Beach Park to the west of the boat harbor in Haleʻiwa. Haleʻiwa is a surf break with many faces. From punchy waves when it's under head high to gnarly barrels and closeout bombs when it's double overhead plus, Haleʻiwa is a training ground for many up-and-coming Hawaiian surfers.
Unlike Sunset Beach where big open face carves and power surfing are suited and often favored, The Hawaiian Pro at Haleʻiwa is the ultimate high-performance surfing arena. If it's going off at Hale'iwa you can count on seeing some unreal turns, epic barrels, and a variety of aerial maneuvers.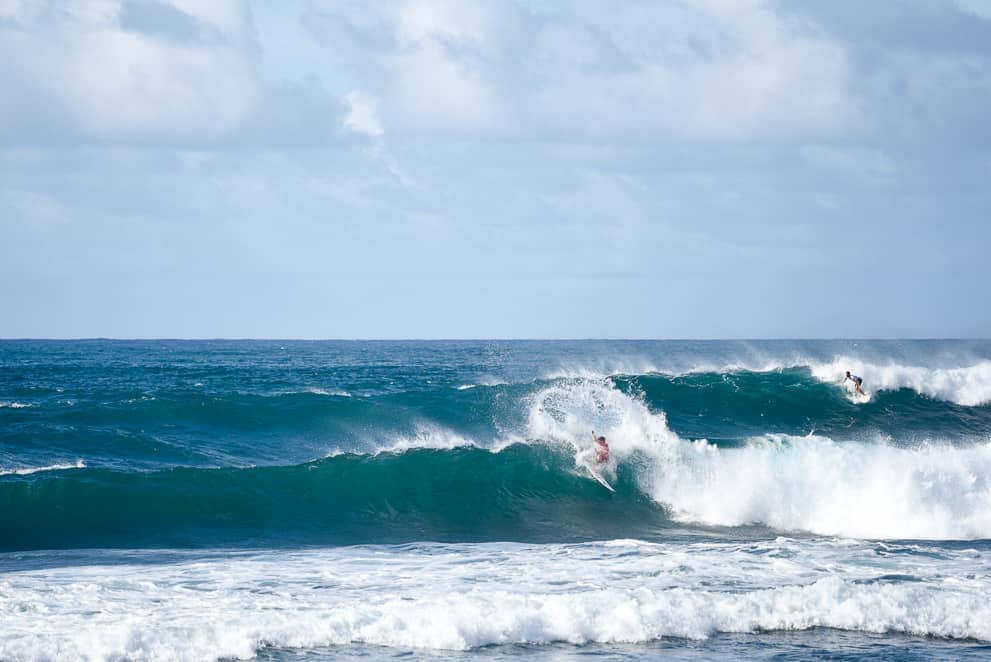 WHAT: First event of the Vans Triple Crown of Surfing and World Surf League QS Contest
WHERE: Hale'iwa Ali'i Beach Park, North Shore Oahu
EVENT WINDOW: November 13 – 24, 2020
GOOD TO KNOW: Parking can be tricky and expensive if you get a ticket. If you're parking on the main street make sure that your car is completely off the road and not obstructing any walkways. We've seen the parking police give multiple tickets for vehicles that were barely crossing the lines. Food isn't readily available in the immediate area so pack a lunch if you plan to stay for a while.
Vans World Cup of Surfing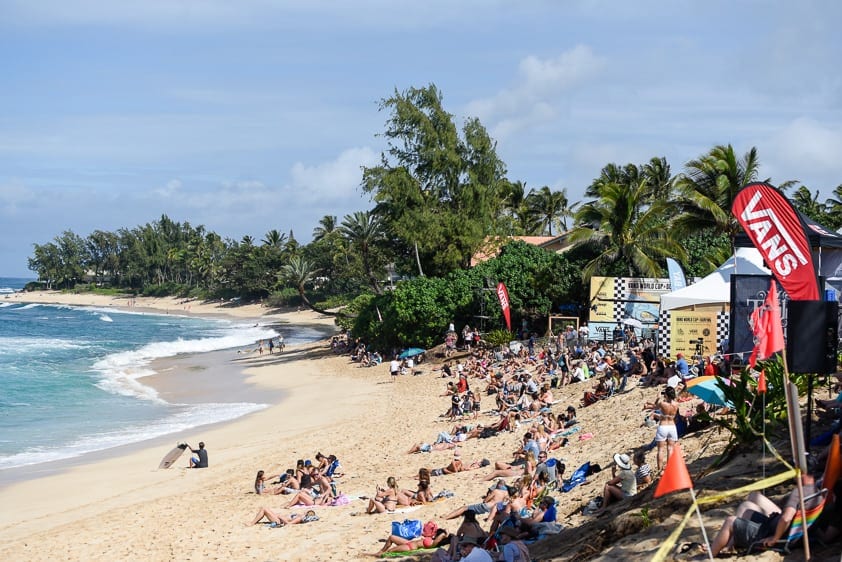 For the second competition of the Vans Triple Crown of Surfing, the crew heads back to Sunset Beach for the Vans World Cup of Surfing. By this event, all the pros are well warmed up from the previous two events and extra fired up to finish their last two events strong which makes for some exciting heats.
The stakes are higher this time around so the crowds will typically reflect that.
The lineup at Sunset Beach is a massive playing field. The waves can get ginormous and the conditions can be treacherous and unruly. Surfing Sunset Beach is the ultimate proving grounds as there are a variety of conditions to endure— with multiple peaks to navigate and a whole lot of water moving. The waves tend to be big, powerful, and just downright nasty at times, which is all part of the beauty and amazement of Sunset Beach.
You'll watch in awe as the pros throw down freakish open face carves and pull into dredging barrels. If it's on and the waves are pumping, the Vans World Cup at Sunset Beach is a surf competition that you'll never forget.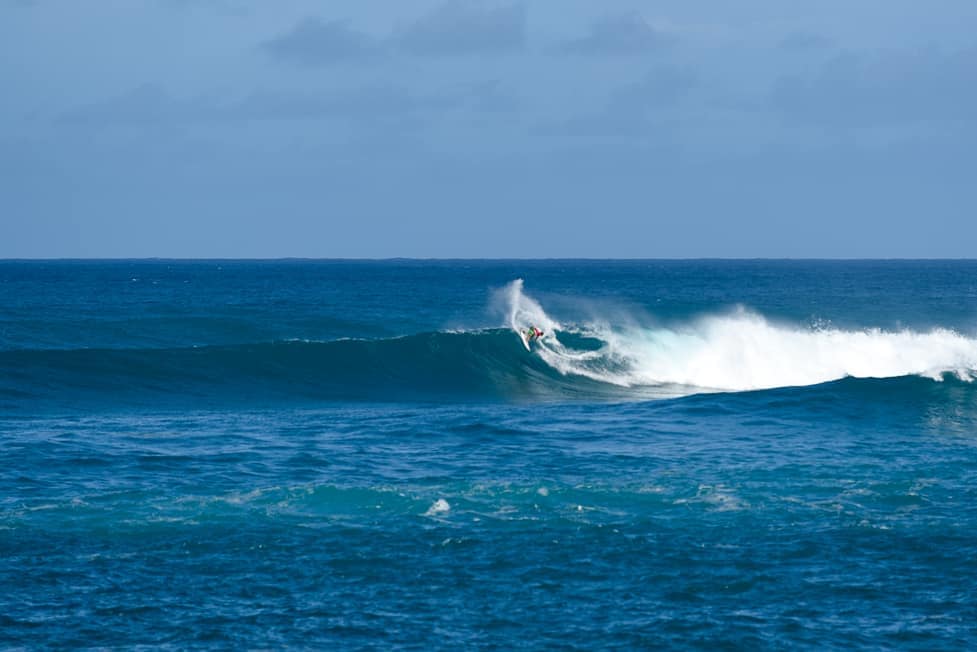 WHAT: Third event of the Vans Triple Crown of Surfing and World Surf League QS Contest
WHERE: Sunset Beach, North Shore Oahu
EVENT WINDOW: November 25 – December 7, 2020
GOOD TO KNOW: There are a couple of food trucks in the area, including the Insta-famous Sunrise Shack coffee stand where you can get your fix of bullet coffee, tea, and papaya bowls.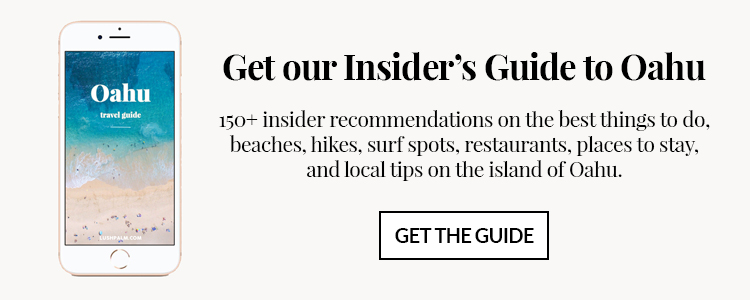 Billabong Pipe Masters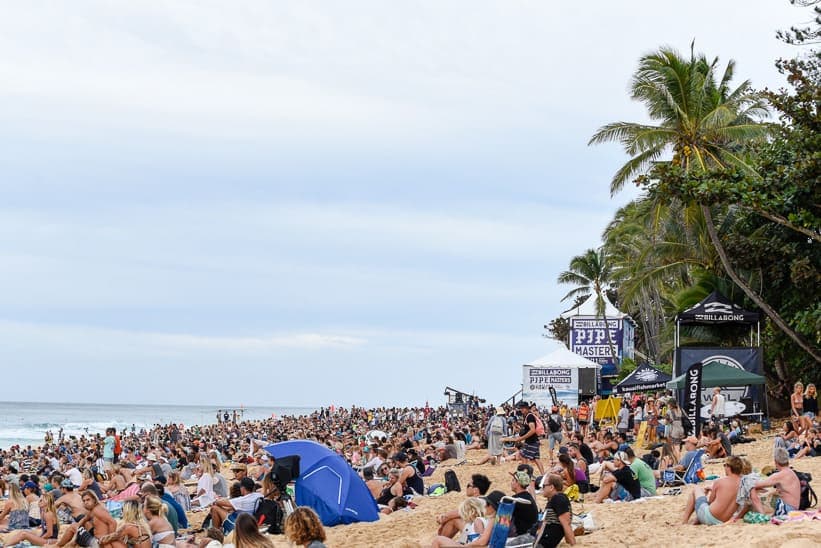 The third and final stop of the Vans Triple Crown is at the world-famous Banzai Pipeline. Pre-COVID, this event was also the final event of the World Surf League Championship Tour as well. Due to the Coronavirus schedule changes, starting December 2020, this will now be the first event of the 2021 Championship Tour Season.
Banzai Pipeline is world-famous for a lot of reasons, but especially for its size, shape, power, perfection, proximity to shore, and its mesmerizing beauty. The break is capable of producing 25 to 30-foot gaping barrels that explode onto a super shallow and craggy coral reef. This all goes down very close to shore making the beach at Pipe the ultimate wave watching platform.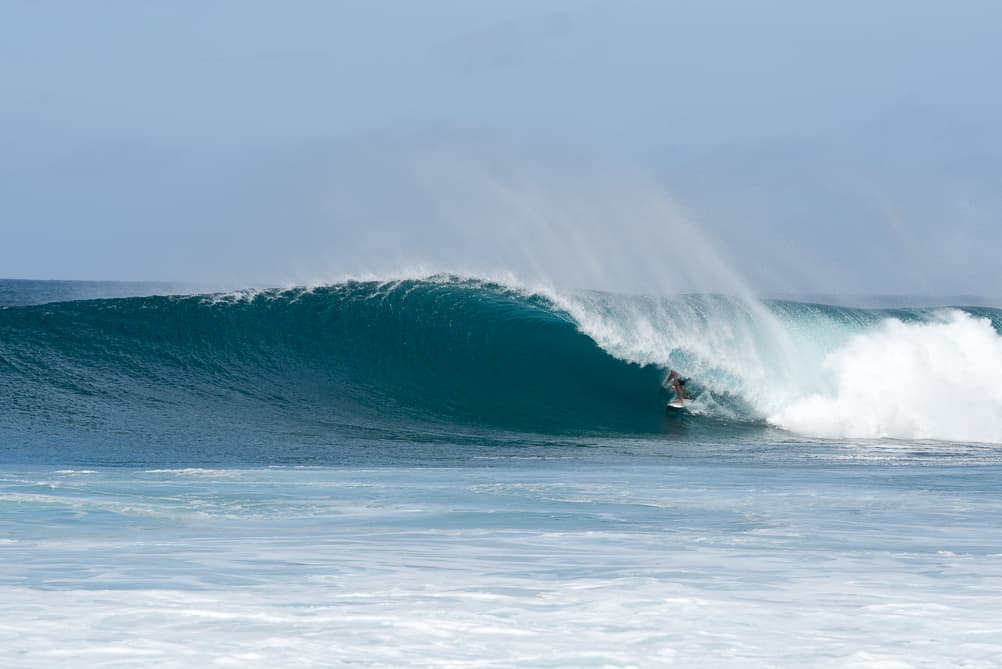 WHAT: Final event of the Vans Triple Crown of Surfing and the first event of the 2021 WSL Championship Tour
WHERE: Banzai Pipeline, Ehukai Beach Park, North Shore Oahu
EVENT WINDOW: December 8 – 20, 2020
GOOD TO KNOW: Banzai Pipeline breaks left. However, surfers often surf the right as well which is known as 'Backdoor.' Depending on which direction is barreling better, the best seats in the house are either slightly up the beach northeast of the main peak if Pipe is doing its thing, or slightly down the beach southwest of the main peak if Backdoor is working instead. If you get hungry you can grab a delicious acai bowl at Crispy Grindz which is only a short walk from Pipe on Kam Hwy directly up the beach access point at Off-the-Wall.
The Eddie Big Wave Invitational
'The Eddie' is a big wave invitational surf contest named after Eddie Aikau. Eddie is a legendary North Shore lifeguard and surfer who was known to chase the biggest swells and charge the biggest waves. A well-known saying in the surf community is "Eddie would go" which refers to how the fearless waterman would commit to paddling into the biggest and gnarliest waves.
This big wave North Shore surf competition has been around for 34 years but has only run a total of nine times since 1984 because the waves need to be huge for the contest to run. The competition is held at Waimea Bay – a legendary and challenging big-wave spot with a lot of history.
The contest has a three-month window from December through February when everyone involved is keeping a close eye on the surf report in hopes of identifying a swell worthy of running the contest. They look for swells that will produce waves in the 30-40 feet range, and the contest will typically run if surf heights reach a consistent 20 feet (Hawaiian) between December 1 and February 29. Last time it ran in 2016, defending world champion and North Shore local John John Florence won the prestigious trophy.
After a break in ties between the Aikau family and Quiksilver (the event's past main sponsor) in 2017, there was much speculation about if the event would continue to run. Fortunately, new sponsors were found and the event lives on! The opening ceremony to kick off the holding window is often held around the end of November or early December.
WHAT: Invitation-Only Big Wave Surf Contest in memory of Eddie Aikau
WHERE: Waimea Bay, North Shore Oahu
EVENT WINDOW: December 1 – February 29 (Due to COVID-19, this event is canceled for the 2020/2021 season, but has plans to resume for the 2021/2022 season.)
GOOD TO KNOW: This event is a big deal with a lot of history surrounding it. It has only been given the green light to run nine times in the last 34 years! If you're lucky enough to be in Oahu when this contest is a go, this is a surf competition that you don't want to miss. Waimea Bay is the ultimate North Shore surf competition amphitheater with viewpoints surrounding the action. Bring binoculars, pack a lunch, and enjoy the show.
Volcom Pipe Pro 2021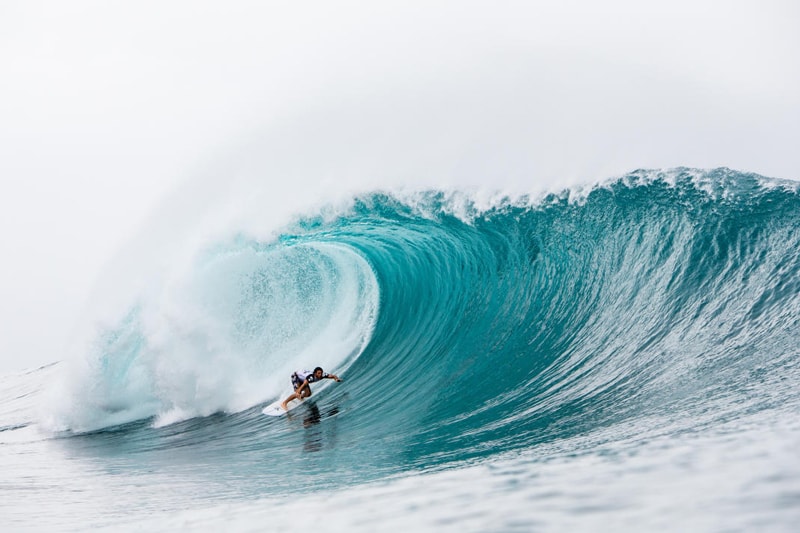 While this isn't a Championship Tour event, you'll still find many of the world's best and the majority of the top 34 pros taking advantage of the opportunity to surf perfect Pipeline with only a few other surfers in the lineup. You can expect all the same excitement and showmanship as you will find at the other Banzai Pipeline events. There are just a bit less hype and fewer crowds since it's the beginning of a fresh new season of professional surfing.
WHAT: WSL Men's Qualifying Series event sponsored by Volcom and Red Bull TV
WHERE: Banzai Pipeline, Ehukai Beach Park, North Shore Oahu
EVENT WINDOW: January 29 – February 10, 2021
GOOD TO KNOW: January is a great time to visit the North Shore of Oahu. After the holiday season, there's still plenty of pros and surfers around but general tourism tends to slow down a bit so it's somewhat less crowded than December.
Da Hui Backdoor Shootout & Da Hui Pipeline Warriors 2021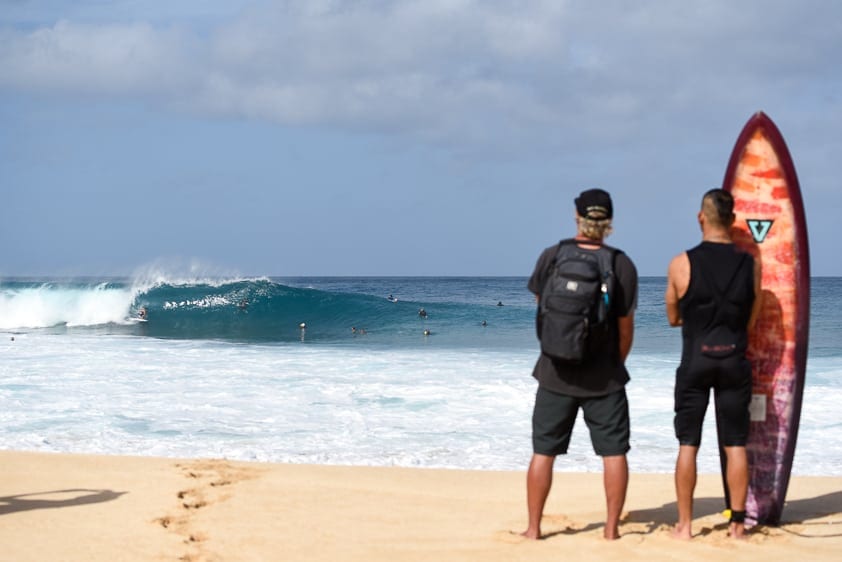 Da Hui Backdoor Shootout and Da Hui Pipeline Warriors are invitation-only North Shore surf competitions that feature some of the best Hawai'i Pipe surfers and watermen on the planet, featuring not only shortboards but also longboards, bodyboards, and body surfing.
The Da Hui Backdoor Shootout is a unique jersey-free event held in memory of Duke Kahanamoku. Teams of four come together to compete against each other in this unconventional and epic event. The Da Hui Pipeline Warriors event is similarly jersey-free and includes various board riding divisions, but in this event, it's every man for themselves.
The events are put on by the Da Hui family and various sponsors.
WHAT: Surf competition hosted by Da Hui
WHERE: Banzai Pipeline, Ehukai Beach Park, North Shore Oahu
EVENT WINDOWS:
Da Hui Backdoor Shootout: typically January 4 – 16
Da Hui Pipeline Warriors is typically held in early February but we don't have confirmed dates yet. We'll update event dates once confirmed.
GOOD TO KNOW: The contests will be held on the best 3 – 4 days of surf conditions. You can watch it live on Surfline and Spectrum Hawai'i Surf Channel 250 or HD 1250. The surf competitions have different divisions including bodysurfing, SUP, Longboarding, and Team Surfing.
Sunset Open & Sunset Pro Junior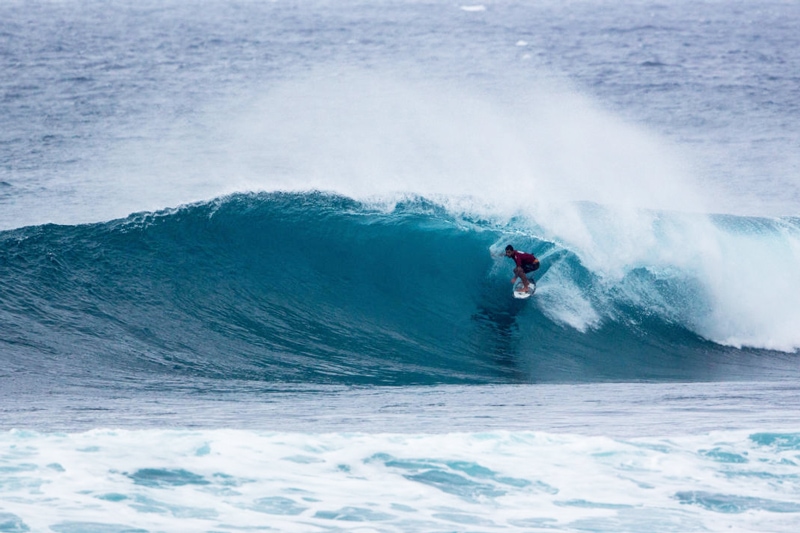 The Sunset Open isn't part of the Championship Tour, but an event in the Men's Qualifying Series, also known as a QS event (the division that pro surfers have to compete on to ultimately make it to the WSL Championship Tour). While this contest doesn't include the most famous surfers, it certainly still features some of the very best surfers in the world competing at Sunset Beach.
The Sunset Pro Junior features men and women competing on the Men's and Women's Regional Junior Qualifying Series. The Junior Qualifying Series is a WSL division featuring top surfers 18 years old and under. These surfers may be young, but they are incredibly talented and definitely worth watching at Sunset Beach.
WHAT: Men's QS event and Women's and Men's Junior Tour events
WHERE: Sunset Beach, North Shore Oahu
EVENT WINDOW: typically January 18 – 28, but currently TBD
GOOD TO KNOW: The break is a bit far away from the beach so binoculars come in handy.
Where to Stay on the North Shore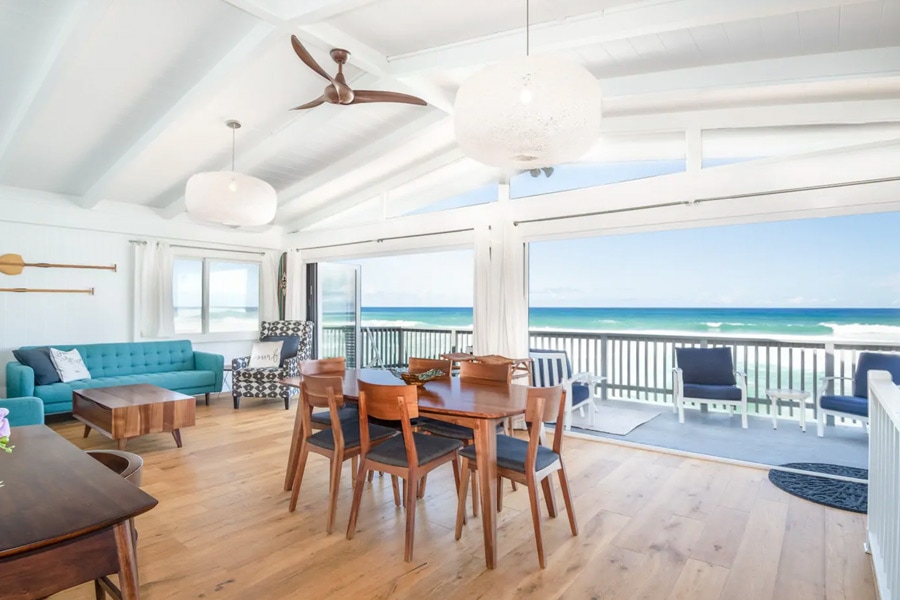 Thankfully, the North Shore has been successful in keeping mass development at bay and the result is a country-like island coastline. As there aren't an assortment of hotels in the area, we recommend staying at a vacation rental for the best value and experience.
For the closest access to the surf, we recommend staying between Hale'iwa and Sunset Beach. That said, another top area close to the action with many great vacation rentals is Turtle Bay. Turtle Bay has multiple condo developments set on two golf courses and surrounded by over 850 acres of mostly undeveloped land and coastline.
The condos are independently owned so they're all different, and perks include pool areas, walking distance to the beach, a fun user-friendly surf break nearby, and easy access to beautiful trails all around the property.
If you're into big resort fare with all the amenities, Turtle Bay Resort is also on this property, though it's good to know that you will get a lot more space and value for your money staying at a condo versus the resort.
We know the North Shore very well, so to help you find the perfect place to stay, we've curated the best vacation rentals on the North Shore. These properties were hand-picked based on location, design, amenities, reviews, and proximity to surf breaks. Below are a few top picks at different price points and links to other top vacation rentals.
* Good to know: There used to be many vacation rental options on Oahu, but due to some recent strict short-term rental laws, many short-term rentals are no longer available so there is high demand. Because many places will book out, we recommend booking your reservation as soon as possible for the best options.
Mid-Range • Under $300 per night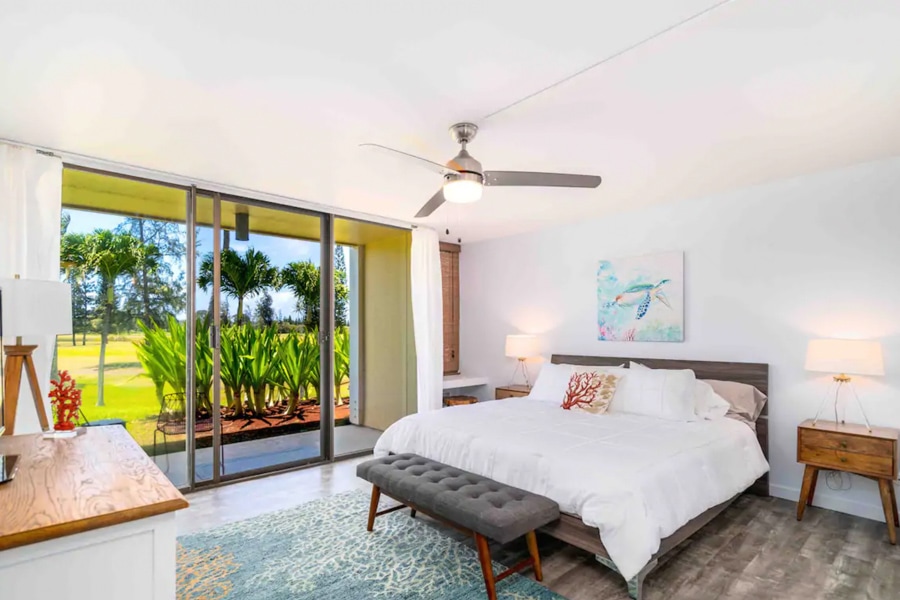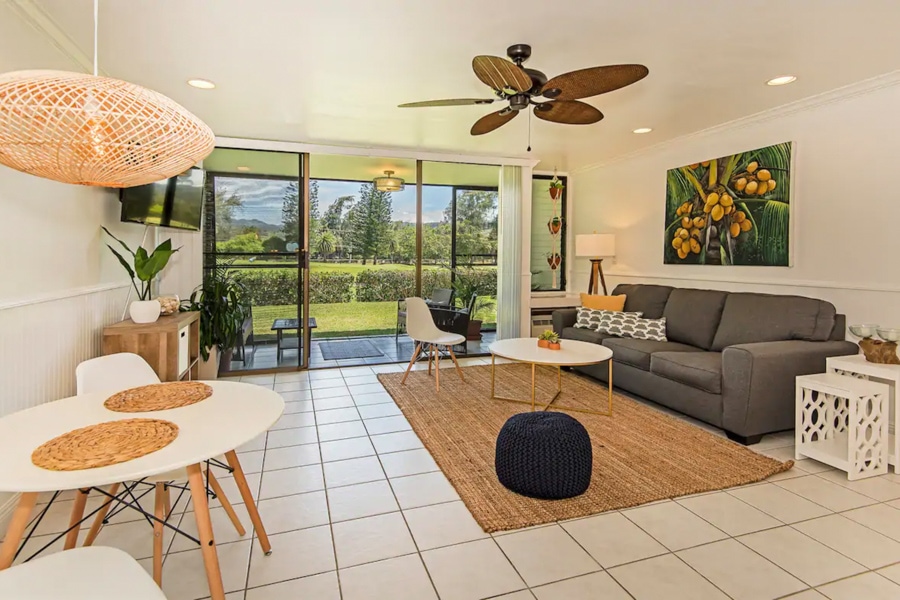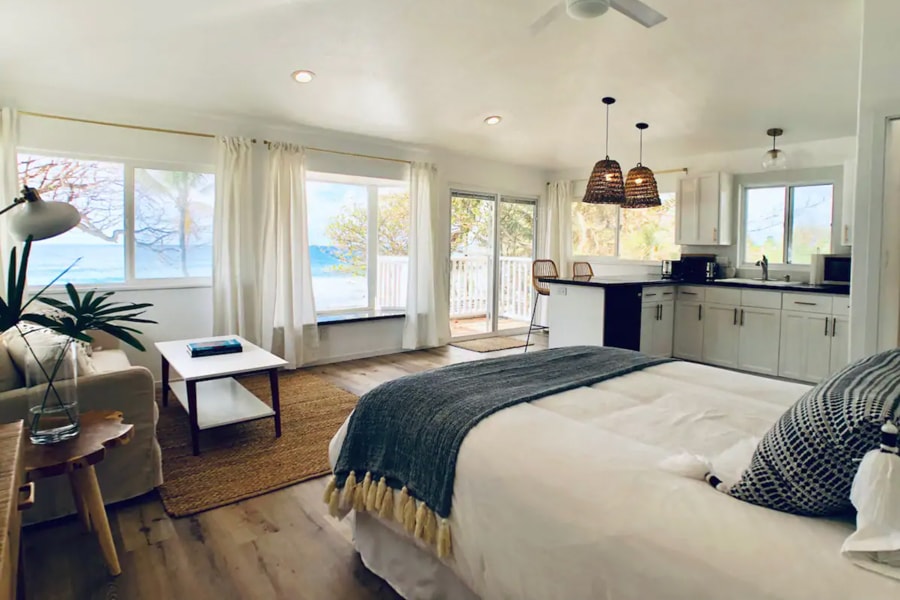 High-End • $300+ per night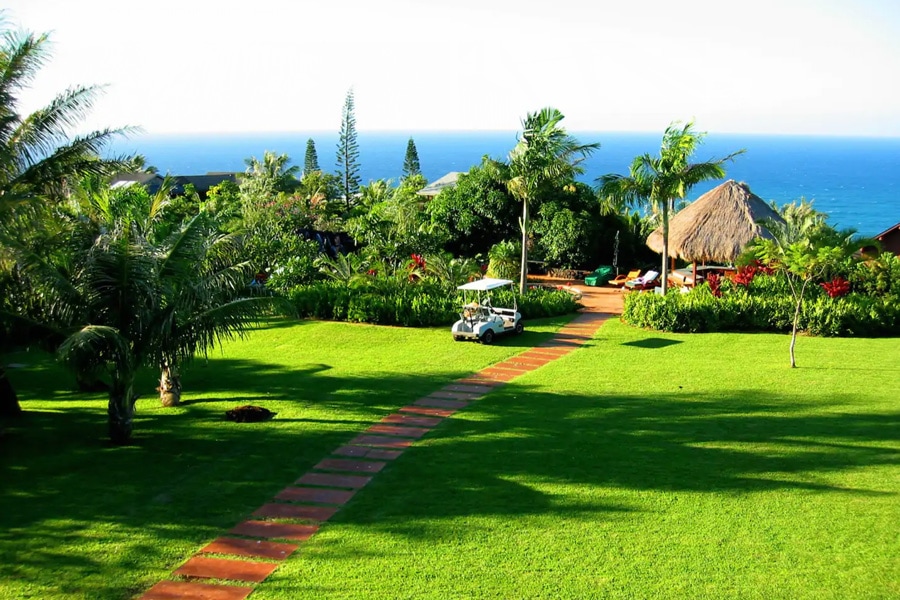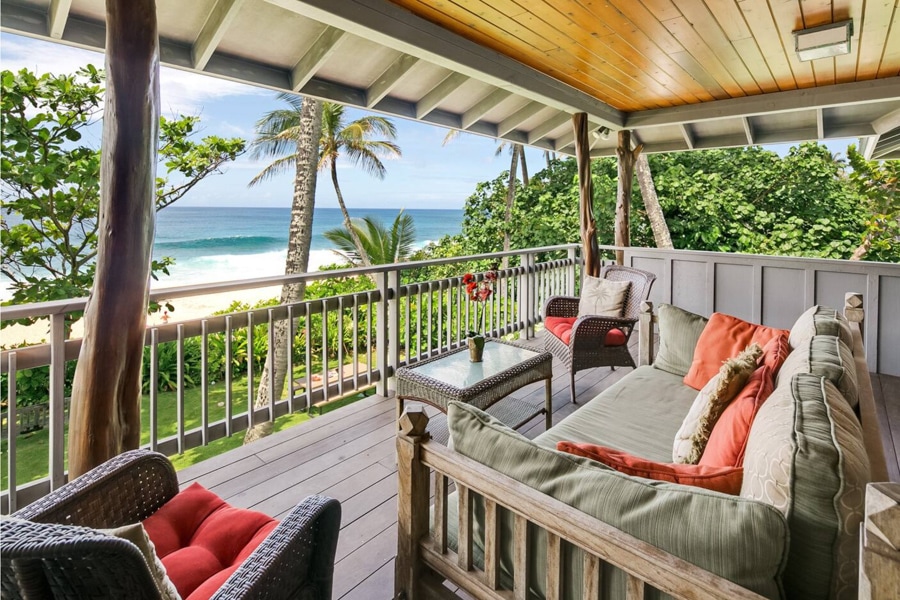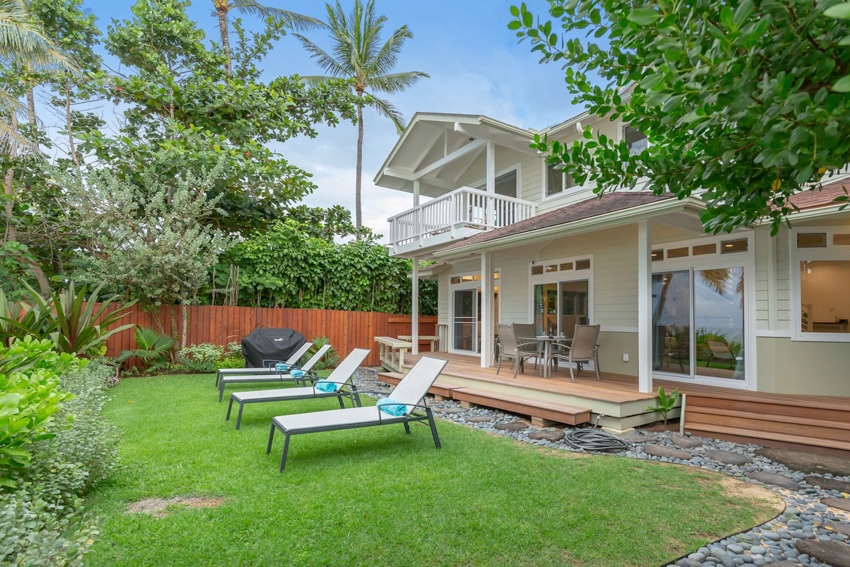 Have we missed any top North Shore surf competitions for the 2020 – 2021 winter season? If so, please share the stoke and fill everyone in with a comment below! Mahalo!