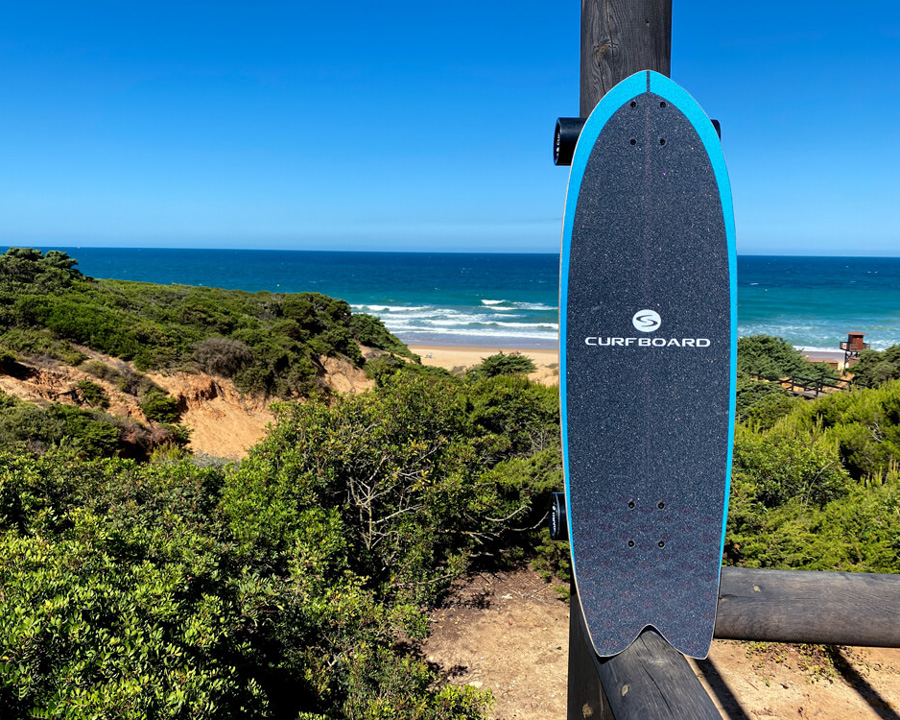 Here's a Hot Tip for all you surfers out there looking to uplevel your surf skills as quickly as possible: spend more time on your feet practicing the fundamental movements of surfing.
Okay, maybe that's a Captain Obvious statement—but the issue with this seemingly easy feat is how to practice the fundamental movements of surfing if you don't live near surf, or the fact that when you go surfing, your time actually riding waves is so minimal. The answer to this conundrum is the almighty surfskate. With a surfskate, you can rejoice in turning the readily-available concrete into your surf skill training grounds.
From someone who is borderline obsessed with constantly improving my surf ability, I'd say surfskating is the single most effective cross-training tool out there for people looking to improve their surfing. Enter: Curfboard.
Engineered and based in Germany, Curfboard makes high-quality surfskates with several unique features that make them stand out above the rest.
Inspired by a love for surfing and motivated by being landlocked much of the time and only able to go on a few surf trips per year, Curfboard Founder Stephan Augustin wasn't satisfied with other surfskates on the market and decided to design and create the perfect surfskate board – one that felt as close to the natural feelings of surfing as possible.
With typical surfskates you have to put a lot of effort on the front truck, and the Curfboard crew found that it would be better if the energy was focused on the back of the board over the back truck, like when carving on a surfboard.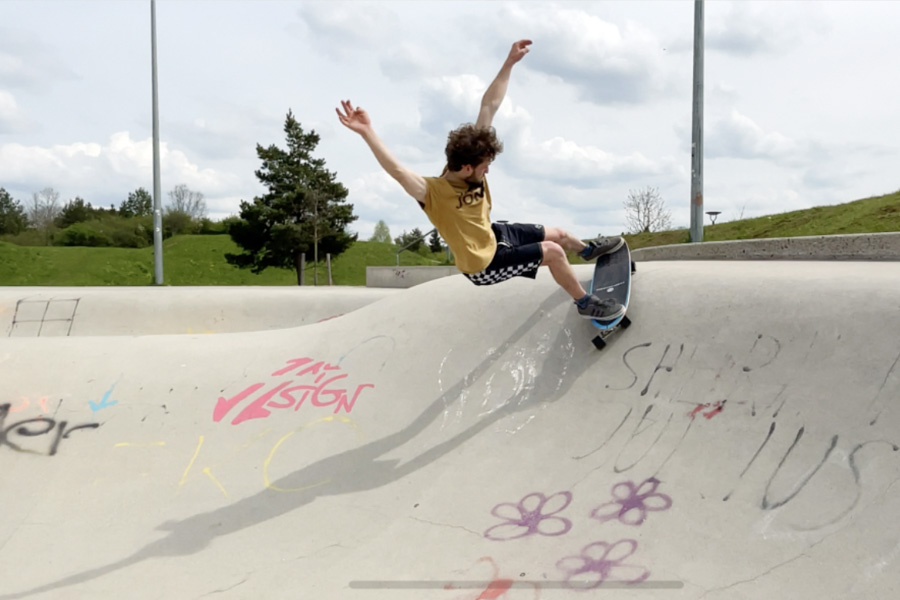 Curfboard developed patented truck technology that doesn't use bushings or springs common to other surfskates. This innovative technology creates a truck that is self-adjusting, so whether you're on the lighter side or heavier side, an absolute beginner or an advanced shredder, the truck will meet you at your surfskate ability.
If you've ridden surfskates before, you know how they can feel extremely sensitive and get pretty sketchy at higher speeds. With Curfboard's special truck engineering, the truck is designed to self-stabilize at higher speeds so you won't have to deal with any pesky speed wobbles when you want to get speedy. Curfboard had some downhill skateboarders hit speeds of 70 kph (40+ mph) and it held! Needless to say, the riders were super stoked on its performance and so are we.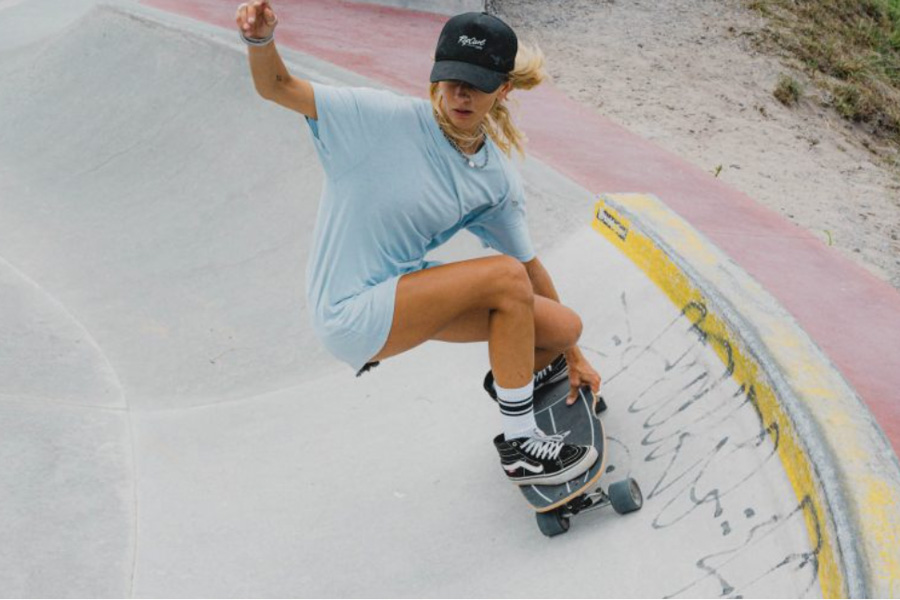 Last but certainly not least, Curfboard uses industrial-grade bearings, so no grease is needed and the trucks can be washed off with water which makes maintenance a breeze.
I have Curfboard's Fish Surfskate and absolutely love it. I take it out regularly on walks, surf checks, and jaunts to my local skate park, and always take the opportunity to hop on it to practice speed generation, cutbacks, and tail slides, even if only for a few minutes in the driveway at times. I've found that with even a little consistency, my surf skating efforts directly improve my surfing performance. The bonus is that it's just plain FUN – this board is my go-to for flat days and cruising around town.
So if you're in the market to improve your surf skills out of the water and have some fun along the way, check out Curfboard's surfskates.
Use code LushPalm for 10% off your surfskate purchase!
Curfboard have several types of surfskates depending on your preferences: