Stunning coastlines, lots of sunshine, and consistent year-round waves make California a primo surf destination. Not to mention California's legendary surf history and the endless amount of amazing things to do and see in the aptly-named Golden State.
Whether you're discovering the hidden beaches of Malibu, hiking in Big Sur, or exploring the urban jungles of San Francisco and LA, California is rich with natural beauty and exciting places.
If you've never been to California, here's a tip: it's really really big. From sunny palm-tree-framed beaches to snowy mountains, massive National Parks and desert landscapes to sprawling cities, not only is California larger than many countries on the planet, it's one heck of a diverse place.
This guide will focus on traveling and surfing the California coast, but just know that there is an endless list of things to do and see in the 3rd largest state of the US.
With over 800 miles of coastline directly exposed to the Great Pacific and some of the most famous waves and surf towns in the world, it's no wonder California has become one of the most surf-obsessed places on the planet.
Plenty of waves come with plenty of crowds, but there are so many breaks along the coast that, believe it or not, there are still some uncrowded gems to be found if you go searching.
This Guide to Surfing California will give you the lowdown on everything you need to know to plan a surf trip in California—regional overviews of the surf, seasons, surf trips costs, transportation, where to stay, and more.
The Regions of Coastal California
California is diverse as it is large, and there are vast differences between surfing in Northern California and Southern California. To keep it simple, here's the nutshell version of the three main coastal regions: Southern California, Central California, and Northern California.
Southern California
Stretching from Santa Barbara down to San Diego and the Mexican border, Southern California (AKA SoCal) is what many people have in mind when they think of California. Sunny beaches, palm trees, and sunshine. California Dreaming and all those other California-inspired songs are definitely referring to the southern part of the state.
Home to Disneyland, Hollywood, Malibu, a huge chunk of the surf industry, and terrible traffic.
The Central Coast
The Central Coast technically spans from Ventura County in the south (just north of Los Angeles) to Santa Cruz in the north. But the surf world and many a' Californian considers Santa Barbara and Ventura counties to be Southern California, so we're going to run with that version. Just wanted to let you know there are some variations out there, but in this guide, we're going to consider the Central Coast going from San Luis Obispo County in the south to Santa Cruz in the north.
The Central Coast is much less populated than the south, full of quaint beach towns, rugged coastline, rolling hills, and remote beaches.
Home to the enchanting Big Sur, lots of wine country, the incredible Monterey Bay Aquarium, and scenic drives.
Northern California
Northern California (AKA NorCal) stretches from San Francisco up to the Oregon border and this coastline is California's most rural. The North Coast (beyond San Fran) is so sparsely populated that there's only one city with a population over 100,000. The region is characterized by wild often-inaccessible coastline, lush forests, and unruly surf.
Home to giant redwood trees, moody weather, large ocean wildlife, and more scenic coastal drives.
SURFING CALIFORNIA
Just as the climate, culture, and landscape vary in the South, Central, and North Coasts, so does the surf and the overall surf experience. Surfing in sunny SoCal can be a world away from the moody and gnarly breaks of the North Coast, so in the sections below we cover the surfing lowdown on each region of the coast separately.
Since there's a lot of coastlines to explore in California, we would recommend spending at least a full week in any given region if you're able. A very popular stretch is a surfing road trip along the Pacific Coast Highway between LA and San Francisco. There are so many amazing spots along this stretch that the more time you have the better.
For our recommendations on the best stops along the way, check out:
>> HIGHWAY 1 ROAD TRIP / A SURFER'S GUIDE TO THE CALIFORNIA COAST
You can also check out some of our personal trips at:
>> PCH SURF TRIP PART 1 / HUNTINGTON BEACH TO MORRO BAY
>> PCH SURF TRIP PART 2 / BIG SUR
If you want to see a lot of the coastline and don't have 3 to 4 weeks to work with, that's okay, you can cover a good amount of ground in 10 days or so and at least get a little sample of this beautiful land. Just be prepared to be on the go quite a bit if you want to stay in multiple spots.
Surfing Southern California
TYPES OF SURF BREAKS: Reef breaks to beach breaks, point breaks to jetties, and couple very serious shorebreaks, Southern California has a little bit of everything on offer.
LEVEL OF DIFFICULTY: Whether you're a first-timer or a seasoned pro, you'll be able to find some suitable waves in just about any part of SoCal.
SEASON AND SWELL BASICS: This beautiful and well-populated region of the Pacific Coast is blessed with sunshine and swell year round. With the winter months (Dec-Feb) come colder water and northerly swells. A solid NW swell will light up many of Southern California's premier attractions.
In the spring (Mar-May) northerly swells are still the predominant force although southerly swells start to mix things up in April and May. Plenty of onshore winds this time of year can have a damper on late morning or mid-day sessions, so getting it early or late is usually your best bet for the cleanest conditions.
In the summer (Jun-Aug) long period swells from the south start to pulse. The water temperature starts to warm back up from the cold to cool range, and full on tourism season kicks into gear with travelers and locals alike taking the beaches by storm. Again, onshore afternoon winds are common so look for lighter wind forecasts and plan accordingly. If you score a good south swell with sunshine and light winds all day you're in for southern California at its finest.
In the fall (Sep-Nov) a combination of south swells, north swells, and the possibility of offshore winds make for some magical conditions. The sea temp is still pretty warm in Sept and Oct and starts to get colder in Nov.
COUNTIES: San Diego, Orange County, Los Angeles, Ventura, Santa Barbara
CROWDS: You better believe it. All of the best and most well-known breaks will certainly come along with crowds of 15 – 50+ surfers when the waves are good. However, on average swells and at scattered beach breaks you can often find your very own peak and surf by yourself or with a mellow crowd.
It helps to be able to surf during normal business hours of 8 am – 4 pm while a lot of people are working day jobs. There are also generally fewer crowds during the winter months.
SEA TEMPERATURE IN SOUTHERN CALIFORNIA: The ocean temperature in So Cal ranges from an uncommon low of 52 on the coldest of winter days over the last decade to 74 in some late summer early fall tropical swells in recent years. The summer of 2018 was a record-breaking year with highs in the 76-78 range. Southern California fluctuates a bit more than up north so it's good to have some options when it comes to wetsuits. A quality 3/2 mm for colder days and a 2 mm wetsuit top or spring suit for warmer days will you get by all year long. If you like to be toasty and plan to surf in the middle of winter, a 4/3 mm and booties are nice to have for cold morning and evening sessions. Winter (Dec-Feb) 52 – 58, Spring (Mar-May) 54 – 62, Summer (Jun-Aug) 60 – 72, Fall (Sep-Nov) 60 – 73
GETTING TO THE SURF: Renting a car or campervan is best as there are a lot of surf breaks you'll want to hit from Santa Barbara to San Diego which is about a 3-4 hour drive with dozens upon dozens of breaks to check out.
Top Surf Spots in Southern California
RINCON (Santa Barbara / Ventura): Located in all her perfection on the county line, Rincon is often referred to as the Queen of the Coast. A long, beautiful, right-hand point break with the perfect pace. Late fall to early spring is your best window to catch her in all her glory. Barrel sections typically on offer with a decent size swell and mid to lower tide. But works on all tides, easterly winds are offshore.
MALIBU (Los Angeles): Another perfect right-hand point break set up. Unlike Rincon which turns on in the winter. Malibu is a hotdogging summer break. Always crowded and very popular with the longboarders, Malibu is not where you want to surf if you're looking to avoid the masses. It doesn't rain in the summer all that often, but if it does, you probably shouldn't go in the water here as all the runoff and local septic tanks will be sure to tainting the lineup and will get you sick.
TRESTLES (San Diego / South Orange County): While Trestles is technically a part of San Diego County, it's commonly considered to be a part of San Clemente/South Orange County since it's separated from the rest of North County San Diego by the military base Camp Pendleton. This beautiful collection of surf breaks consists of the world famous Lowers plus many other awesome waves like Uppers, Middles, Cottons, Church, and San Onofre State Beach/Old Man's. With a variety of super rippable lefts and rights on offer, there are a lot of options. Lowers, the best wave of the bunch is often full of local rippers and pros so the competition is stiff if you're not at that level. In that case, Uppers and Middles can be better options although still very competitive.
Surfing Central California
TYPES OF SURF BREAKS: Spooky reef breaks, thumping beach breaks, and the breathtaking setups of Big Sur and beyond make Central California a very special place.
LEVEL OF DIFFICULTY: Mostly intermediate to advanced but there are some inside peaks and more tame breaks for beginning surfers. There's a lot of open water energy and power on tap in Central California. You should know your way around a competitive local run lineup and be able to handle yourself in stronger surf.
SEASON AND SWELL BASICS: Fall, winter, and spring are the best seasons to surf Central California when northwest swells are very common, but you can also find some breaks that pick up some south swells and get decent surf in the summer.
COUNTIES: Santa Cruz, Monterey, San Luis Obispo
CROWDS: Most popular breaks within the Santa Cruz town area will typically have somewhat of a small crowd on it, but you can easily find solitude outside of Santa Cruz if it's solitude you seek. Just you and whatever might be lurking beneath the ocean surface.
SEA TEMPERATURE IN CENTRAL CALIFORNIA: Basically the same as Northern California with a couple of slightly warmer pockets here and there during the warmest times of the year. Temperatures range from about 48 – 62 degrees with average temps running in the 50 – 54 degree range.
GETTING TO THE SURF: Renting a car is best. Surf breaks are often quite spread out from county to county so you'll definitely need your own wheels.
Top Surf Spots in Central California
STEAMER LANE (Santa Cruz): Heavy, shifty, rock reef break with several peaks depending on the size of the swell. Can handle triple overhead waves. NW winds are the best.
PLEASURE POINT (Santa Cruz): There are a variety of peaks to pick from in this little stretch of coast. But the main wave at Pleasure Point is primarily a somewhat rolling and sectioned right, with a punchier sometimes hollow left breaking off of the main peak. Typically pretty crowded as its a popular spot for all levels of surfers on all types of surfboards.
MORRO BAY (San Luis Obispo): Sand bottom beach break with a variety of peaks to choose from. Usually both lefts and rights on offer. A long stretch of beach to spread out and bit and explore if too crowded at the main peaks. Works on most tides, swell directions, and easterly winds are offshore.
Surfing Northern California
TYPES OF SURF BREAKS: From super heavy beach breaks like Ocean Beach and Salmon Creek to rugged and picturesque rocky reef points of less visited northern California areas, this raw and unspoiled region of California is best suited for the adventurous type.
LEVEL OF DIFFICULTY: Good intermediates to advanced. Between navigating uncharted coastlines, local norms, and powerful surf, you'll be best off with some solid surf experience under your belt and a good understanding of proper surf etiquette in this neck of the woods.
SEASON AND SWELL BASICS: Certain breaks work year round but fall, winter, and spring are your best bet for size and consistency when there are plenty of swells with north and west in them. It's likely to be a wet, cold, and rugged adventure. So be prepared and bring plenty of rubber.
COUNTIES: San Mateo, San Francisco, Marin, Humboldt, Mendocino, Sonoma, Del Norte
CROWDS: It depends on when and where you go and how the conditions are. At many of the best and most popular spots, despite disgustingly large white sharks, brain-chilling cold water, and overall gnarly conditions, it can still get busy out there at times. However, you can definitely find unpopulated breaks if you go searching for them.
SEA TEMPERATURE IN NORTHERN CALIFORNIA: It's typically cold, really cold, or really, really, cold. Temperatures range from about 48 – 62 degrees with average temps running in the 50 – 54 degree range. You'll probably want to wear a quality 4/3 mm OR 5mm winter wetsuit most of the time as well as booties and a hoodie in many cases if you want to be warm.
GETTING TO THE SURF: Rent a car and use Google Maps, or better yet, abandon technology, pick up and old school road atlas and explore this wild surfing frontier.
Top Surf Spots in Northern California
OCEAN BEACH (San Francisco): World renowned beach break known for it's heavy, raw, open water power. All sorts of peaks can be surfed up and down this 3-mile stretch of coast. Be careful of strong current, rips, and fast building swells.
MAVERICK'S (San Mateo): Famous deep water big wave surf break about 25 miles south of San Francisco in Half Moon Bay. Very serious wave for trained experts and pros only. Needs a big swell to break and is very dangerous.
POINT ARENA (Mendocino): Hailed as one of the best breaks north of San Francisco, this often hollow and heavy left-hand rock reef break works best on a mid-tide, with a decent size swell, and north to northeast winds.
California Travel Basics
WEATHER: It's no secret that California is blessed with some pretty awesome weather most of the time. The weather along the California coast is very temperate typically ranging from the mid-50s to the mid-70s (13 – 24 °C).
As mentioned, each region has its own little weather nuances and it's usually quite a bit cooler in Central and Northern California than it is in Southern California. That being said, you can find yourself enjoying the beautiful weather in any region along the California coast almost any time of year.
On the coast, it typically won't get much hotter than the mid-80s in the summer, the hottest months usually being late June through September, and in the winter it doesn't really get colder than the mid-30s on the coldest of nights with most nights being in the 40s to 50s in the Central and Northern regions and into the 60s in Southern California.
However, if you drive only 15 minutes inland from any given stretch of coast on a hot summer day, you'll most likely find the temperatures jumping 10-15 degrees sometimes putting it up into the low 100s depending on where you are in the State. These heat waves usually only happen for about 2 to 4 sporadic weeks per year sometime between June and September.
If you're not familiar with California's weather moods, then you might want to get acquainted with some common Californian weather terms like May Grey and June Gloom.
May Grey and June Gloom are more or less SoCal weather terms, as Central and Northern Californian's are a bit more accustomed to foggy and cloudy days than those down south. But basically, during these two months, it can sometimes be foggy or cloudy in the morning and evening hours (sometimes all day) with a bit of a marine layer because the cool water and the warm air are reacting to each other causing this weather phenomenon.
Some years it's cloudier than others and there's always the slight possibility of running into a full week of cloudy weather even in July and August, but for the most part, you can usually count on getting pretty magnificent weather in sunny ol' California.
TIPPING: (If you're from the US, move along, but if you're not, here's a brief lowdown on the US tipping system) The rule of thumb in the US is to please tip generously and tip often. Unlike many countries, the minimum wage for "tipped employees" in the US can be very low at times, so they make the majority of their income from tips. Also unlike many other parts of the world, the total cost of table service is almost never included in the bill, leaving it up to you to be a good tourist and leave a decent tip (provided you had good service).
There are a couple of situations where gratuity is already added to the bill—typically when you have a table of six or more guests, and some restaurants in highly touristic areas have started to add gratuity to the bill due to being stiffed by (ahem) travelers who might not know the tipping system. Usually, a good server will let you know when the tip is already on the bill (which it typically won't be), but you can also check yourself, as your bill will say "Gratuity" or "Service Charge" with an amount next to it. Additional tipping is not required if you see "Gratuity" or "Service Charge" on your bill.
At all sit-down restaurants with table service, the norm is to tip 15 – 25% of the total bill. That being said, if you had good service, tip 20%. You're not expected to tip at fast-food restaurants or when you order at a counter (like at a coffee shop), but most coffee shops will have a little tip jar and it's nice to give a little something. At bars, depending on the situation, it's customary to tip $1 per drink, or 15 – 20% of the total bill. For taxis, tip 10-15%. For valet parking, $2 – $5. And for a spa treatment or hairdresser, 10 – 20%.
STAYING CONNECTED: Always double check, but pretty much every hotel, vacation rental, and hostel will have free wifi included in your accommodation. Many coffee shops and public places will also have free wifi available.
If you don't have a US mobile plan, you can pick up a pre-paid SIM card for your trip. Your phone just needs to be "unlocked," meaning that it's not tied to a certain carrier's network and can work with more than one service provider. T-Mobile offers a tourist plan that includes 3 weeks of talk, text, and data for $30.
GOOD TO KNOW: Summer kicks into full swing in early June when kids are out of school and everybody is taking their summer vacations. So June through early September is the busiest time of year in California. If you want to avoid the masses at the beach, visit either before June or after the middle of September.
Surf Trip Costs in California
As diverse as its landscape, California runs the gamut from a budgetary standpoint. You can find budget-friendly hostels from about $50 per night to luxury hotels from $1,200+ per night and everything in between.
Generally speaking, traveling in the United States (and especially California) is going to be up there on the higher end of the spectrum along with most other developed countries. It's not exactly a budget-friendly surf destination.
That being said, if you're on a tight budget there are definitely ways to save money. Traveling with another person (or few) will definitely help so you can split the costs of renting a car and accommodation. Camping is also a great way to save money and spend some time in California's stunning great outdoors.
You don't really need a surf guide to show you around, as most of California's waves are pretty easy to find being directly off of California's world-famous Coast Highway, AKA Highway 1.
One thing you will need to efficiently explore the Golden State is a trusty vehicle of some sort.
On the lower end of the spectrum, traveling in California will cost you about $135 per day ($50 hostel, $35 car rental, $10 gas, $40 Food/Drink) if you want to enjoy cafes, eating out at restaurants sometimes, drinks, etc. This will be much less if you can split some costs with others.
Obviously, if you want to go a bit feral, you can spend way less and make it happen, but in the southern part of California and along most of the coast, it's not easy to free camp.
On the high end, well, the sky's the limit. You can easily spend plenty of money traveling through California if you can afford the finer things in life. With a seemingly endless amount of top-notch restaurants, wineries, spas, luxury hotels, shopping centers, amusement parks, and all sorts of fun things to do, you'll find no shortage of world-class activities and experiences to indulge in.
Transportation
The best way to get around in California is definitely by car, especially if you're looking to surf. California doesn't have great public transportation, so while you can take the train along the coast, get an Uber driver, or use trams and trolleys in some cities to get around, you pretty much need your own set of wheels to have any freedom and flexibility.
California doesn't have many toll roads (and they're usually optional) so you don't have major tolls to consider when driving long distances.
Renting an economy car will usually run about $30 – $35 per day, and a decent SUV can be around $50 – $120 per day. Renting a campervan is a great way to explore California – campervan pricing typically runs between $100 – $200 per day. Pricing for campervan rentals heavily fluctuates depending on the season, with the winter having the lowest rates (Nov – Feb) and the summer the highest rates (May – Sept).
If you choose to rent a car, we typically rent from Sixt Car Rentals>> as we have had good personal experiences renting from them around the globe.
If you're using Expedia to book rental cars, always look at the 'Total Cost' of the rental rather than the advertised daily rate as there are always various taxes and fees that aren't included in the advertised rate.
Example Car Rental Rates
San Diego >> San Francisco $467 Total for 2 Week Economy Car Rental (from ~$33 per day)
Los Angeles >> San Francisco $463 Total for a 2 week Economy Car Rental (from ~$33 per day)
San Francisco >> San Diego $1496 Total for 2 Week MidSize SUV Rental (from ~$106 per day)
Where to Stay
There is a wide range of accommodations in California, but in general, staying in coastal California doesn't come cheap. Pricing fluctuates greatly depending on the season, with the highest rates in summer and the lowest rates in winter (besides holidays).
If you're on a tighter budget, camping, hostels, or a small vacation rental will be your best bet. Campsites range from $25 – $60+ per night depending on the location and season, and hostels range from around $35 to $60 per night for a dorm bed. If you're interested in camping, check out our tips to Camping in California, and the best Beach Camping in California.
If you're working with a generous budget you'll find plenty of impressive places to stay. From luxury beachfront homes to boutique surf hotels, there is no shortage of stunning accommodations in coastal California.
Here are a handful of recommendations for every budget (prices in USD):
BUDGET • up to $100 per night
MID-RANGE • $100 – $300 per night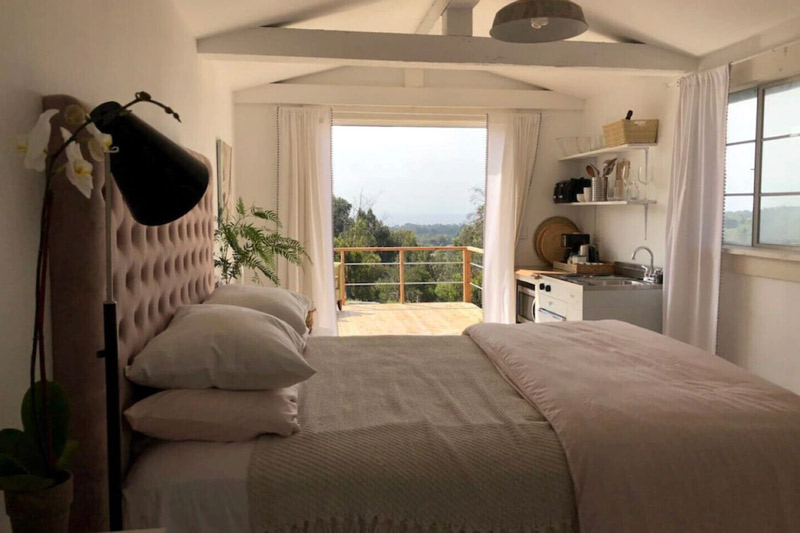 LUXURY • $300+ per night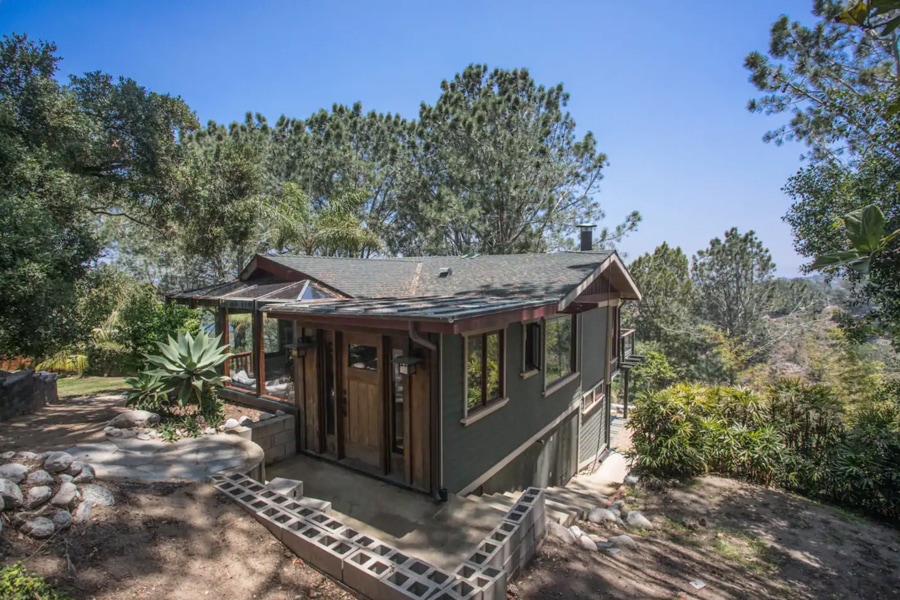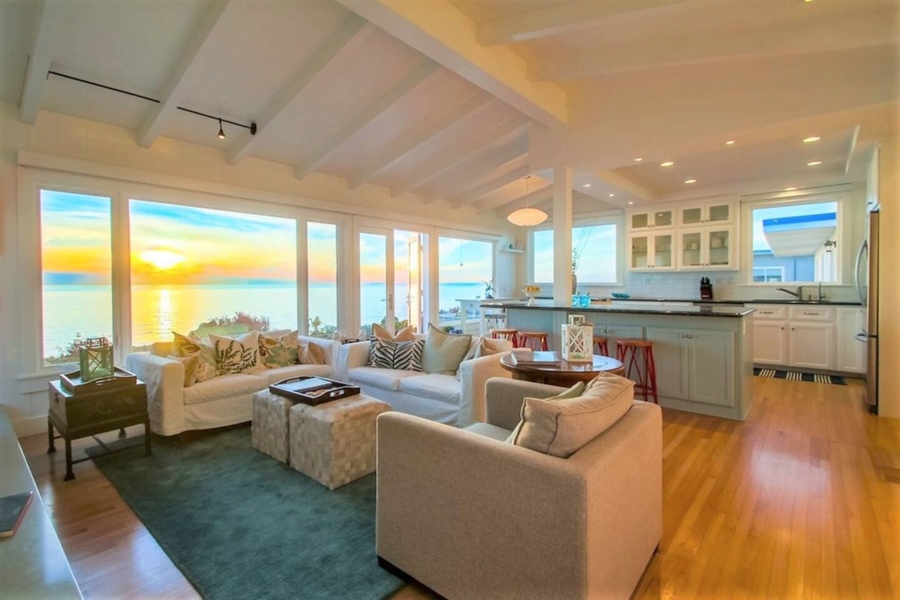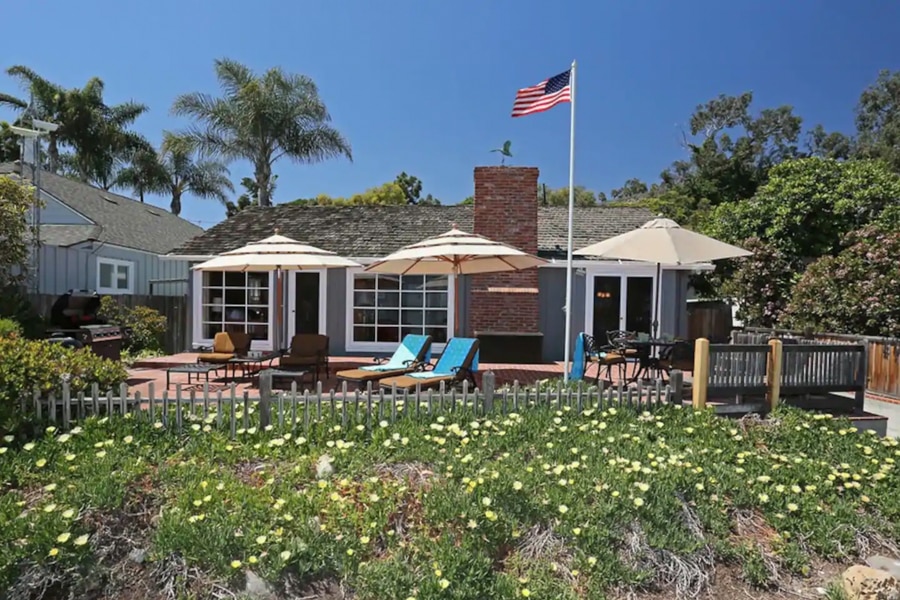 Eat & Drink
California is a melting pot of cultures, and this is reflected in the food. There are incredible restaurants offering every type of cuisine. Chinese, Italian, Mexican, Thai, and everything in between. In the larger cities like San Francisco, neighborhoods like Chinatown are legendary for their regional specialties.
With Mexico being a neighbor, many Californians are obsessed with Mexican food and eat their fair share of tacos, burritos, and salsa. Avocados are also a favorite and found on many a California menu.
'California Cuisine' is influenced by many cultures but typically involves fresh, locally sourced ingredients and seafood. Yeah, it's pretty obscure. Basically, there is a wide range of fresh produce available in California and Californians love to eat it. It's the land of a million salads.
Californians are some of the most health-conscious people in the US so there are a ton of health restaurants and menu items catering to every type of eater in existence: vegan, gluten-free, paleo, raw… you name it and most restaurants are happy to cater to your diet-specific self. 'Tis the home of Hollywood after all.
California is a craft beer paradise, so if you're into craft beer you'll find an endless supply of amazing brew to sample. San Diego has an especially high density of craft breweries, but you can find top-notch crafty beer all over the state.
If you're on a lower budget, cooking your own meals will definitely be the most cost-effective route. Trader Joe's is a popular grocery store in California with good prices. You can also find good value at little hole-in-the-wall diners or local Mexican restaurants or taco shops. You can get a huge breakfast burrito at most taco shops for around $6, and around $3 per taco.
A mid-range restaurant will cost around $12 – $18 for a lunch entree, and $14 – 22 for dinner entrees (not including drinks), plus tip which should be around 20%.
Higher-end restaurants will start around $15 – $25 per main dish and the sky's the limit. There are exceptional restaurants all over California, so if you have the means, go for it!
As with most places, restaurants around major tourist areas are over-priced and underwhelming. Research some local guides and try to find out where the locals eat!
We hope this guide to surfing California will help you plan an amazing trip to the Golden State! We're based in north San Diego ( Encinitas ) and have taken lots of trips all over California, so if you have any specific questions, feel free to let us know in the comments below and we'll do our best to get you some darn good answers.
We also have multiple other articles and guides on California, so type 'California' into our search in the sidebar, or check out a few of our related posts below. Happy travels!