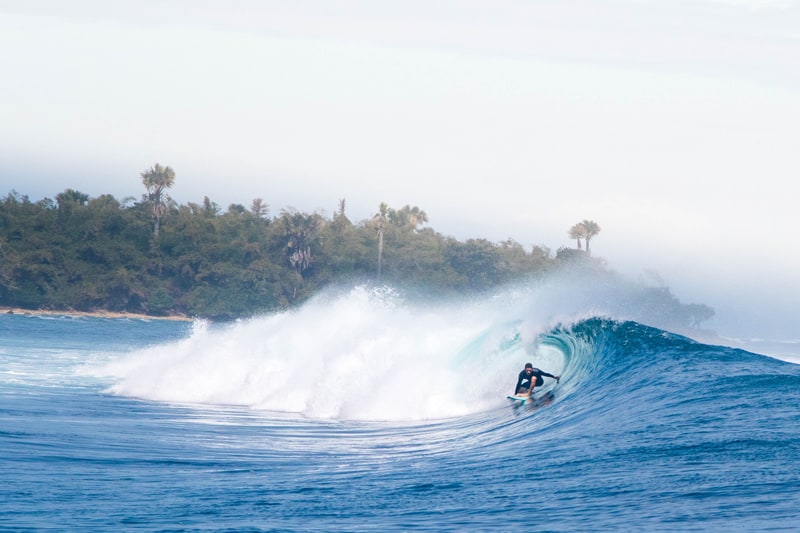 You've probably been thinking about your next surf trip for a long time. Weeks, months, maybe even years have gone by as you've been working away dreaming about this trip… and it's finally time. Hallelujah! You're so close to the honey you can almost taste those sweet waves of your future. You just need to get there. And in the meantime, try not to forget those easily forgettable things, like, you know, your surfboards.
Personally, I wait until the last minute to pack. I could have planned the trip two days ago or two years ago, it's like it somehow appears out of nowhere and I'm left scrambling to hyper pack at the last minute. But whether you're a meticulous I've-had-my-stuff-packed-for-a-week-already packer, or a last-minute fast-packing maniac, you want to make sure you have all the essentials you'll need on a surf trip. Especially if you're going to more remote locations where there ain't no neighborhood surf shop.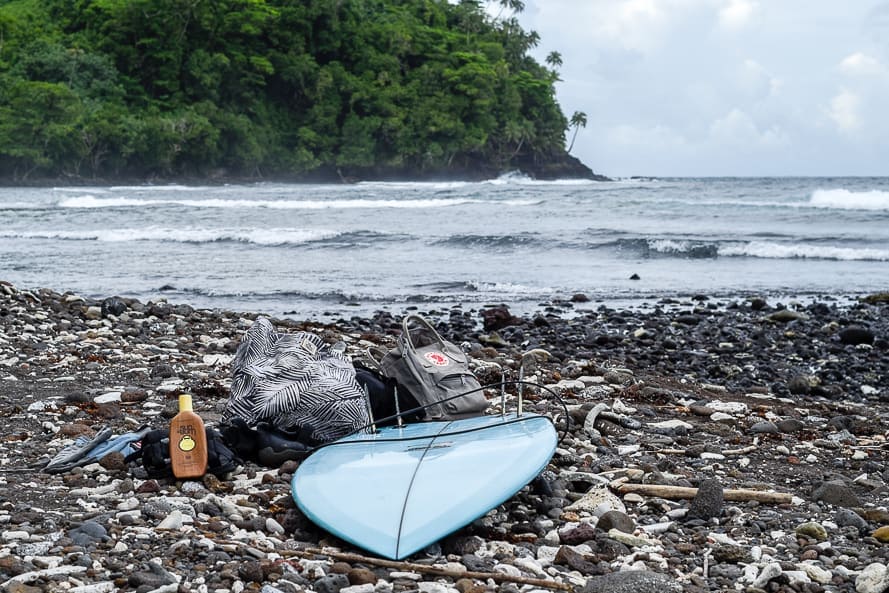 After going on what was essentially a yearlong surf trip, we learned a few things along the way. In an effort to help you have an awesome surf trip and preserve your brainpower for wave maneuvers, we've put together a comprehensive surf trip packing list with all the essentials and then some.
There's always that person who needs to use everyone else's wax (every day)… which is fine. But you don't really want to be that guy/gal. Be prepared so you can focus your efforts on what really matters: being stoked.

Surf Trip Packing List
SURF GEAR
Surfboards
Ah, the great surfboard dilemma. How many surfboards should I take? What if it's pumping and I break a board or two? What if it's lack-luster and I need a board for crummy conditions? There is no shortage of scenarios traveling surfers can come up with to provide reasons to need to purchase and bring another surfboard.
But for most people, on most surf trips, two to four boards are plenty. Also, some airlines will tax you for packing more than two surfboards in a bag, so be sure to read the fine print of any airline surfboard bag fees so you know what to expect. Depending on your surf ability and where you're going, you can typically get away with taking just two surfboards.
You might take two go-to surfboards that you feel comfortable surfing in most conditions. Or one high-performance shortboard and one groveler, or a high-performance daily driver and a fish. Whatever tickles your fancy, here are a couple of surfboard articles and roundups to inspire your neverending quiver growth: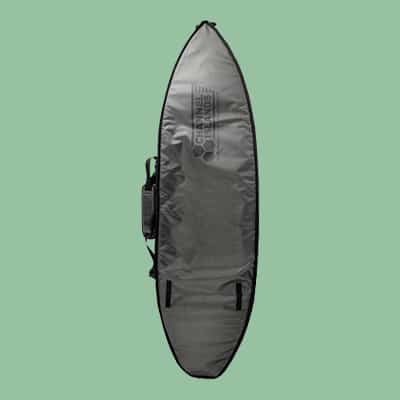 Surfboard Bag
Your bag is the only thing between your surfboards and an agro luggage handler at the airport, so choose your bag wisely. While you want to keep it light, the more padding the better to make sure your precious shred sleds make it unscathed. Use your wetsuit, rashguard, and/or towel for extra padding in your board bag. Your surfboards should fit nice and snug, but not too tight. For example, if the largest board you're bringing is 6'2", a 6'4" surfboard travel bag will be a good option. A couple of bags we recommend are:
Shortboard bags:
Longboard bags: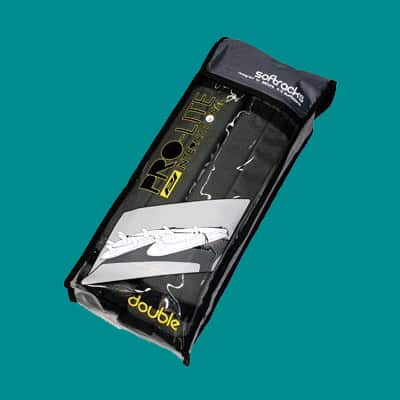 Soft Racks
One of the most useful things you can have on a surf trip is a soft rack. If you're headed to one location like a surf camp or something and the crew is picking you up, you're good to go, but if you plan on traveling independently at all, a soft rack will make your life so much easier.
Many taxi/tuk-tuk drivers (even in popular surf destinations) won't have options to tie your boards on the roof, and they might try to haggle you into paying more for a large van to fit your boards. Or maybe they have a couple of ropes… which I wouldn't advise trusting. Having soft racks will allow you to take a normal-sized taxi, or easily strap your boards to the roof if you rent a car.
TIP 1: If you'll be taking taxis or cars on your trip, have a photo of the board racks being used on a car so you can show the driver. Many times there is a big language barrier and drivers are worried that the racks might hurt their car or fall off. Being able to show drivers a photo of the racks in use will work wonders.
TIP 2: You didn't read it here (shhh), but many car rental companies aren't cool with you strapping boards to the roof, even with your soft rack. One lady in Australia told us that our rental contract would be null and void if we strapped anything to the roof. We told her we did not plan on doing that and then, well, we might have done it anyway. So I'm not recommending that you break any rules here… just giving you a heads up that if you do plan on strapping boards to the roof, ahem, perhaps make plans to do it on the down low.
Recommended racks:
Surfboard Fins • at least 2 sets
Shocker, you're going to want to bring surfboard fins. As with a few items on this list, you want to bring a spare set in case shit happens, which it inevitably will. Especially if you're unprepared for it. And especially if you're headed to a remote area where you can't easily get replacements. If you're feeling really fancy and organized you can pack your fins in a fin wallet.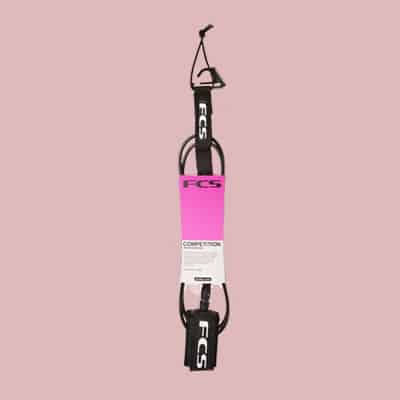 Leashes • 2 – 3
Leashes break, so make sure you're prepared and have back-ups on hand. Perhaps take a thinner 5mm leash for smaller days and a thicker back up for bigger surf.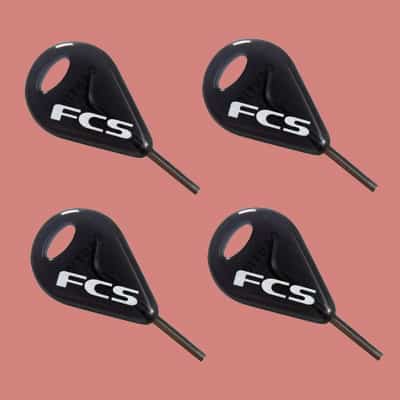 Fin Keys • 2
Fin keys are easily lost so bring a back up just in case.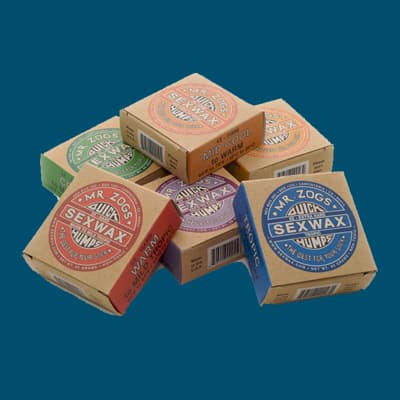 Wax
Pack a coup ofle blocks of your favorite wax because it might not be easily available on your trip. And double check the water temp at your destination to make sure you have the right temperature wax.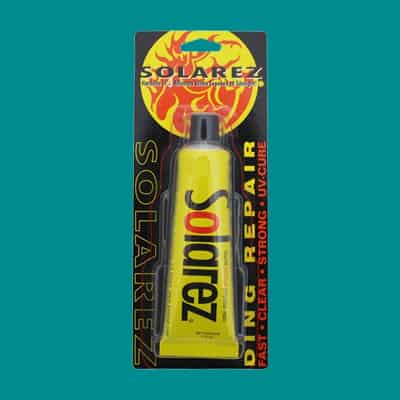 Ding Repair Kit
It hurts a little inside when our boards are dinged, but it hurts a whole lot more if you're staying on a deserted island without a way to repair your board. Okay, so maybe people don't often hang out on deserted islands, but the point is that it's always a good idea to have a way to patch small dings on your own. There are a few different types of ding repair.
Reef Booties
If your feet are made of steel, then move along, but if you're headed to unknown reef breaks, you might want to have a pair of reef booties on hand. I know, I know, they're not the coolest things ever, but what's less cool is your feet getting all slashed up on the first day of your trip. Just sayin'.
Rash Guard
You might love the feel of velvety tropical water on your body as much as the next guy or gal, but sometimes your skin needs a break. Rash guards are always a relief if you're getting rashed, need a break from the sun, or you need a tiny bit of warmth in breezy or morning conditions. Yeah, you could also use a shirt, but rashguards dry fast and don't become a soppy mess after your session.
Men's
Women's
Wetsuit (if applicable)
It goes without saying (but I'm going to say it anyway) that having the right wetsuit for the right conditions can make or break your trip. Make sure to research the water temp and general conditions so you know what to expect and can pack accordingly.
If you're headed to tropical waters, even a 2mm wetsuit top can be nice to have if it's windy or dawn patrol. Stuff your wetsuit between your boards in your board bag for extra cushioning and you're good to go.
Swim or Dive Fins
If the surf isn't cooperating, or you want to do some underwater exploring in your extra time, it's always nice to have your own fins on hand. DaFin swim fins are compact and easy to throw into your board bag.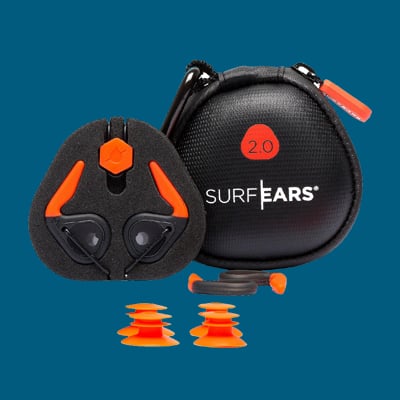 Ear Plugs
If you're headed to colder climates, pack some earplugs to prevent Surfer's Ear and stay comfortable on your trip. Cold water, water-borne pollution, and disease can all damage your hearing, so better safe than sorry.

TRAVEL GEAR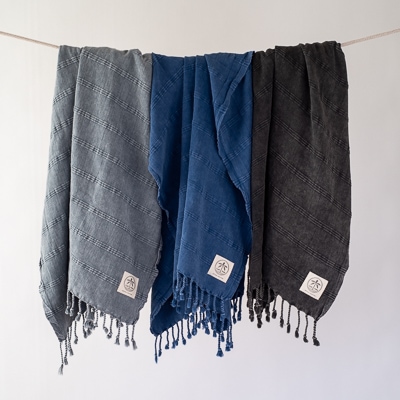 In the past, I would have never taken a towel on a trip because I assumed they would take up too much space in my bag. But that was before I was introduced to Turkish beach towels. Turkish towels are compact, lightweight, they dry super fast, and an added bonus is that they're pretty darn good-looking. After making their acquaintance I never travel without one.
Backpack
In a carry-on backpack, pack your tech (camera, laptop, etc), books, and any other valuables. In case your luggage is lost, it's always a good idea to bring a pair of boardshorts or swimsuit in this carry-on. And if you're traveling a long distance it doesn't hurt to bring a toothbrush and toothpaste to freshen up.
Alternatively, if you're a low profile light packer, you can try to forgo checking your luggage and just take a carry-on backpack or small luggage. The only thing that can be tricky here is if you're bringing a proper stash of sunscreen plus other liquids, you'll have to check your bag.
Men's
Women's
Luggage
It's always a good rule of thumb to pack light, but this especially applies if you're taking a board bag as well. The more compact the better. You could go for a duffel bag, roller, or a larger hiking backpack, but whatever you go with, you probably don't need anything bigger than a 55L bag. Unless you're going on a surf trip in Iceland. In which case feel free to pack a ginormous bag filled with warm stuff.
If boat trips are in your plans, a dry bag comes in handy. A dry bag will keep a few comforts nice and dry in the boat (or if the weather is bad), and you can also bring your camera without worry. You can also use a dry bag to store your wet gear and keep it separate from everything else. We've listed a couple of bags below, and you can also check out our roundup on the best dry bags.
Water Bottle
In case you didn't know, plastic pollution has reached catastrophic levels to the point where if we humans don't make some major changes, there will be more plastic than fish in the sea by 2050. Yeah, it's really freaking bad.
Hopefully, you're conscious of plastic consumption at home (if not, do some research and help save the planet pretty please!), but it's a great thing to avoid single-use plastics when you're traveling as well. The water issue can be tricky if you're traveling internationally and can't drink the tap water, but many restaurants and hotels around the world are making water more available so you can fill your own water bottle and skip the plastic bottles.
Many airports also have water taps so you can fill your bottle up. Your bottle just needs to be empty when you go through security and then you can fill it up on the other side. Save the planet and save money? It's really a no-brainer.
Socket Adaptor (for International trips)
One of the easiest things to forget when traveling internationally is a plug adaptor for your tech. If you remember at the airport, it's double the price, and if you forget until your destination you might have to go on a wild goose chase while trying to communicate "adaptor" in a foreign language. Been there, done that.

PROTECTION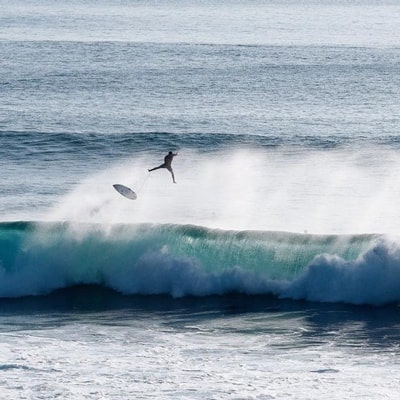 Travel Insurance
As much as we'd all like to have safe and healthy travel adventures… shit happens. And when it happens in a place with not-so-great healthcare, you might have to get helicoptered out or have major treatment in a foreign country. Medical bills can rack up insanely fast, so we highly recommend getting travel insurance (and make sure it covers surfing and ocean-related activities).
World Nomads is a great travel insurance company that offers reasonable packages that cover surfing and most ocean-related sports.
Medications & Immunizations
If you take any medication, make sure to plan ahead so you'll have enough for your trip. If you're traveling afar, make sure you're up to date on any recommended immunizations for travel to that country. Visit the CDC website below to learn about immunizations and health recommendations for any country in the world.
*If you'll be traveling to multiple destinations, it's also good to note that some countries require proof of yellow fever vaccination if you're arriving from a country with risk of yellow fever (which includes countries in Africa, Central, and South America).

Surf Helmet
If you're gunning for heavy waves on shallow reef consider bringing a surf helmet. We're looking at you Indo and Fiji.
Hats
Whether you're headed to the tropics or not, sun protection is a must. Bring a hat (plus a spare) to protect your face and head when you're not in the water. Baseball caps work, but for more protection consider a wide-brimmed straw hat or a (kinda very dorky but making a comeback) bucket hat.
I never thought I would consider a surf hat, but after a couple of blazing hot days of sun exposure in Indo one time, I was practically begging for a hat to strap to my face. Never underestimate the power of the sun.
Sunglasses
Bring two pairs of sunglasses in case you lose one. A good rule of thumb is to take one cheap pair that you don't mind losing, and one good-quality polarized pair to protect your eyes from glare. Then you can bring different sunglasses out depending on your daily excursions.
Or you can take one pair that can do it all with Rheos Sunglasses. Rheos makes sunglasses with water people in mind – they are super lightweight, polarized, and they float! So no more losing glasses to the depths of the ocean.
Men's
Women's
Sunscreen
One of the most important things you can pack is some good-quality sunscreen (and plenty of it). In many surf destinations, sunscreen can be pretty expensive and it's almost always worse quality than what you can get at home. It's a good idea to try and bring with you all the sunscreen you'll need.
To protect from strong sun and stay on in the water, make sure you have some good face sunscreen with zinc and a high SPF. We're big fans of Sun Bum's Signature Sun Care line. This zinc-based formula is fragrance-free so it won't sting your eyes and it's really effective at staying on in and out the water. Our go-to sunscreens in the past have been:
That being said, there is plenty of research suggesting that there are ingredients in certain chemical sunscreens that are harmful to coral reefs, so there is a movement to make the switch to reef safe sunscreens made from more natural ingredients and don't harm coral reefs. Here is a list of great reef safe sunscreen brands >>

Insect Repellant
If tropical islands are on your agenda, be prepared for those pesky bugs. Especially mosquitos. I don't like the idea of dousing my body in Deet every evening so I've done some serious research on natural insect repellants and found a keeper:
Mini First Aid Kit
Reef cuts, bug bites, cuts, and stomach issues are just a few common things surfers often encounter on surf trips. It's always a good idea to be prepared with a mini first aid kit so you don't have to run around finding basic first aid when something comes up.
Also, keep in mind it takes open wounds much longer to heal in the tropics and there's a serious risk of contracting infections so be sure to take care of your wounds to avoid infection. I've seen some nasty infected abscesses on surfers' feet that started out as tiny cuts. True story. And yes, I wish I could unsee them.
Basic Surfer First Aid Kit
After multiple days of double-header 3+ hour-long surf sessions, it's always good to do everything you can to help your body recover quickly and prepare to do it all again the next day. CBD can help with this. Great for massage and relaxation, the benefits of organic Hemp CBD include muscle recovery and soreness relief, anti-inflammatory properties, and more.
OTHER STUFF THAT'S NICE TO HAVE: