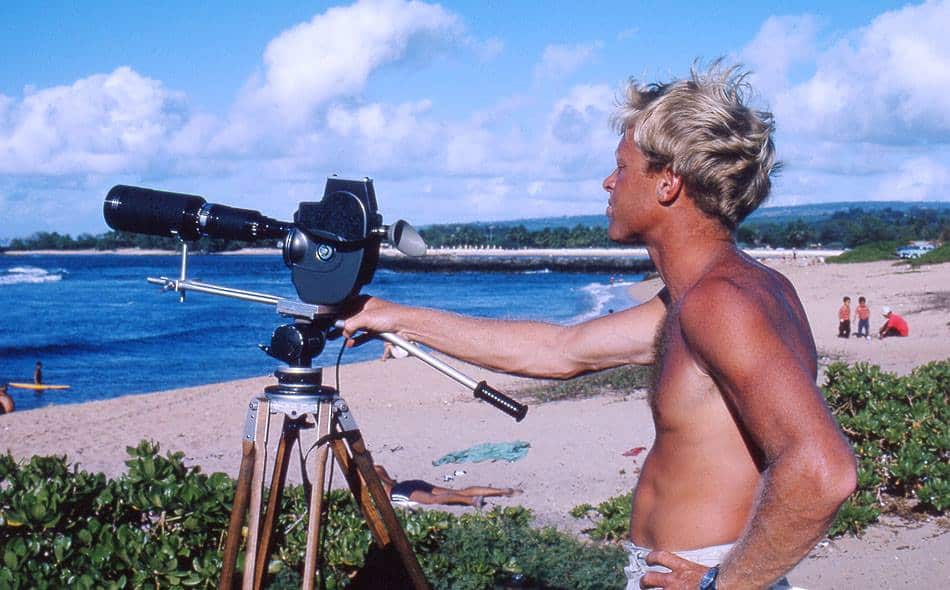 The Endless Summer, by filmmaker Bruce Brown, was released in 1966 and remains one of the most iconic and influential surf films of all time. If you haven't seen it in a while, or you're among the few unfortunate souls that have never had the pleasure, do yourself a favor and go watch it immediately! You'll love every minute of Bruce's classic and comical narration and you might just be inspired to map out an epic surf adventure of your own.
It's been over 50 years since the release of this timeless film which has inspired multiple generations of surfers to get out there and chase the summer in pursuit of the perfect wave.
To commemorate the 50th anniversary of The Endless Summer, Bruce Brown Films and crew have put their heads (and resources) together to create an epic collector's item; a number edition signed artbook and box set which will be released April 2017.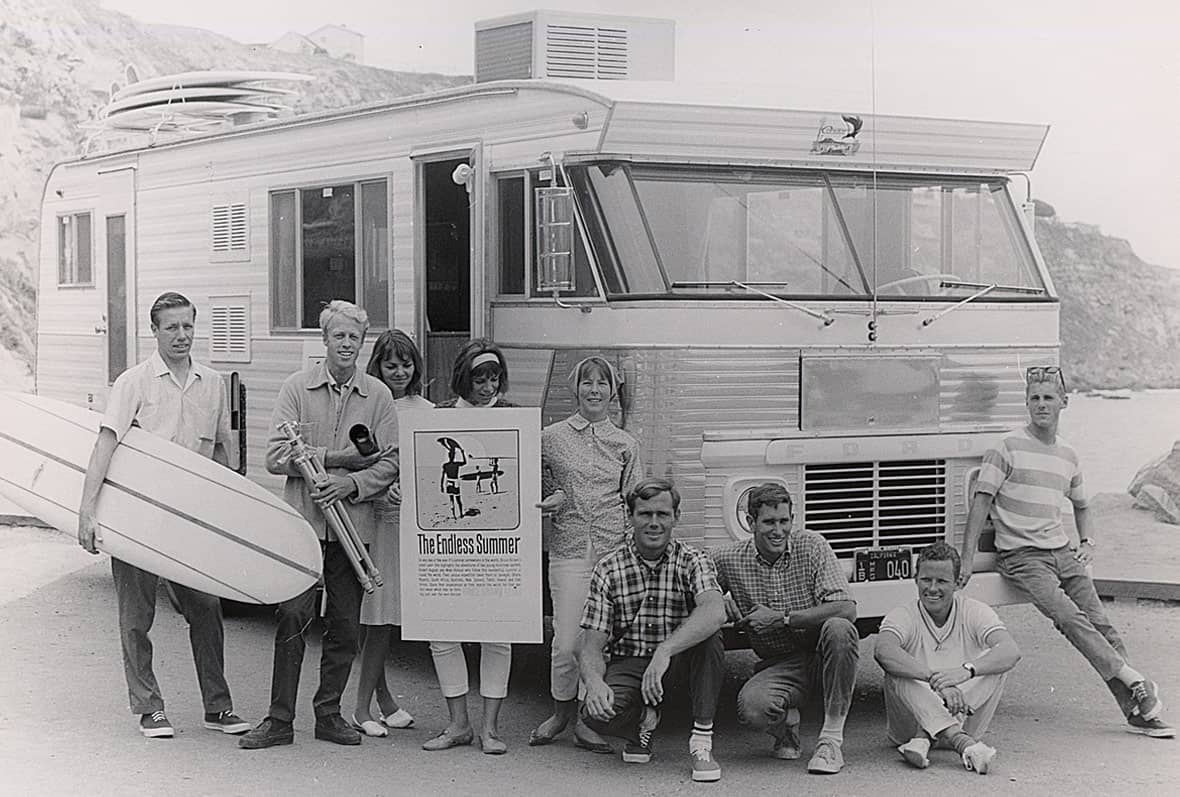 Written by Bruce's son, surf filmmaker Dana Brown, The Endless Summer Book and Box Set includes flip books from original scenes in the film, one of a kind artifacts like letters written home, flight tickets, newspaper clippings, personal stories from key players and more.
We had the pleasure of chatting with Mr. Brown about the making of his legendary surf film. We talked about how scouting for waves in 1966 was quite different than it is today, how he came up with the classic narration to the film, and a whole lot more.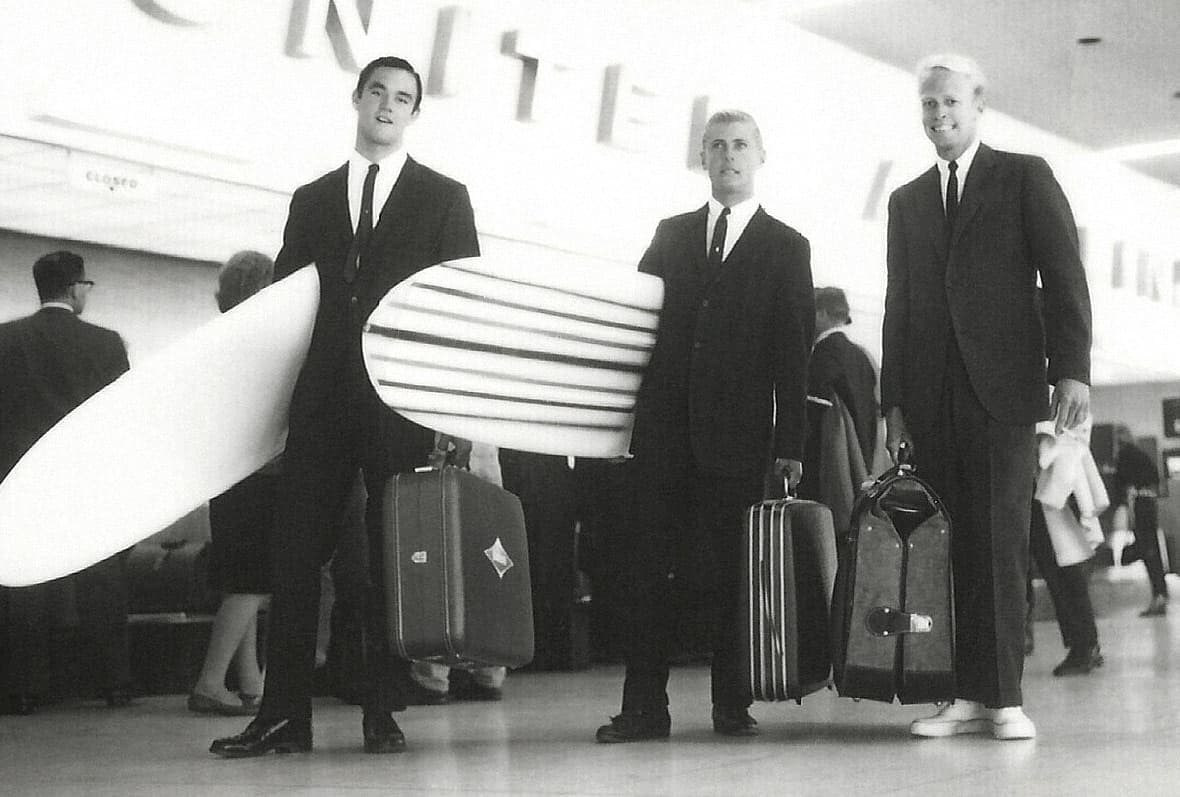 LUSH PALM: Surfing has changed a lot since the release of The Endless Summer in the 60s. What do you think about the evolution of surfing and where it is today?
BRUCE: Who would have ever thought it would become such a mainstream sport. It's amazing, the waves they're riding today are unimaginable. In the 60s it definitely wasn't a mainstream sport, if you told somebody you were a surfer, you were considered to be a bum or a worthless slouch. Now it's like you're a hero if you're a surfer, that's great.
LUSH PALM: Yeah, it's become a lucrative profession.
BRUCE: Haha, yeah, if that's how it was when I was a kid, that's all I would have ever done…
LUSH PALM: We understand that in the 60s surf travel wasn't really a common thing. We read that you were originally just planning to go to South Africa, but you found out it was cheaper to go around the world from South Africa instead….What inspired you to go to South Africa to make the film in the first place?
BRUCE: A friend of mine had been there.
LUSH PALM: Do you recall how much the trip cost?
BRUCE: Tickets were like 1500 bucks each. I don't remember the entire cost of the trip though.
LUSH PALM: How long did it take to film the movie?
BRUCE: The total trip was 3 months. It's all we could afford!
LUSH PALM: It must have been hard to find good surf back in the day. Now we can jump online and easily do tons of research on surf travel destinations which is a lot different than back then. How did you decide on destinations for the film?
BRUCE: We tried to go places where there was an ocean nearby where we landed. We looked at road maps and charts and drove around until we found a place to surf. We would show the locals pictures of waves and ask if they had ever seen one.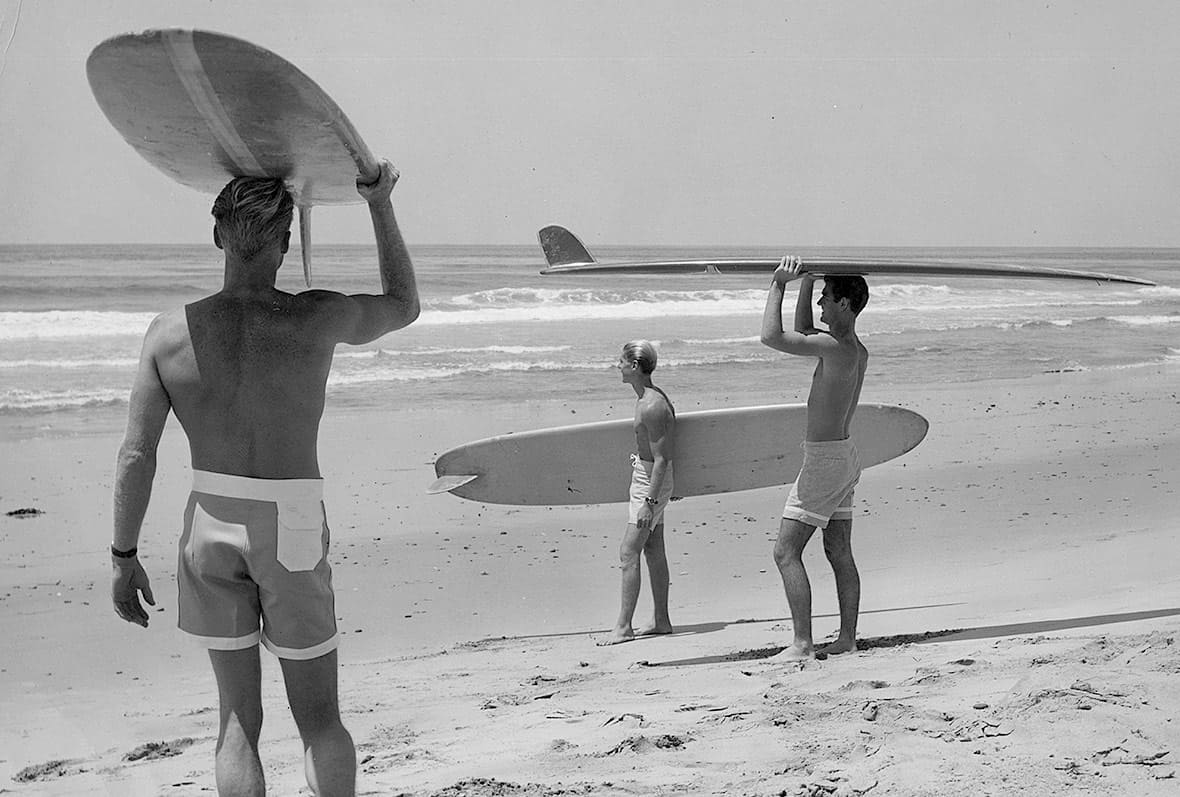 LUSH PALM: Haha, that's classic! And this was a time long before surf forecasting and reports and all the information we have available about swells and wind direction.
BRUCE: Yeah, we didn't have any of that stuff…
LUSH PALM: Your narration makes the film. It's so witty and hilarious, everyone loves it. How did you go about writing the narration? What was your process?
BRUCE: Haha, that's funny because a couple of movie critics originally said I sounded like Howdy Doody. And that later on my son (Dana) in his film sounded like Kermit the frog…
But basically, we'd shown the film to live audiences. I sat on stage and narrated it for a couple years before it ever went to the theaters. And when you're editing, you're thinking of what you're gonna say and what it is that you're even showing…
I never wrote anything down until after the fact. When we got to the theaters you had to write it all down to give it to distributors, this was the first time I had ever written anything down. And, you know, doing it live, depending on the audience, if it's sort of dull you'd talk more, and you'd talk less if they're hooting and hollering. It's something I learned from doing hundreds and hundreds of live shows and monitoring this stuff. Not everybody liked it…
LUSH PALM: I see, it makes me think about if you were a comedian testing the audience for your lines and act depending on the feedback you got. Sometimes you'd say something and get an eruption of laughter and other times you might get crickets. Much like writing a comedy act.
BRUCE: Yeah, when you're narrating and you say something that you think is gonna be funny and it's not, that's the last time you're ever gonna say that.
LUSH PALM: What are your favorite surf films by other directors?
BRUCE: Jack McQuest. John Sturges —for the Hollywood movies. But I haven't gone to the movies other than my families in probably 10 or 15 years. My favorite surf films? I don't watch surf films. They're very redundant, there's no story.
LUSH PALM: What are your favorite surf destinations?
BRUCE: Probably here in California, the Hollister Ranch, South Africa, and New Zealand.
LUSH PALM: Do you have a favorite memory of surfing?
BRUCE: Probably when I first started surfing, at Huntington Beach, when it was 6 feet and it was like the scariest thing you'd done your whole life. My best memories are probably from the early days but I don't have any specific ones.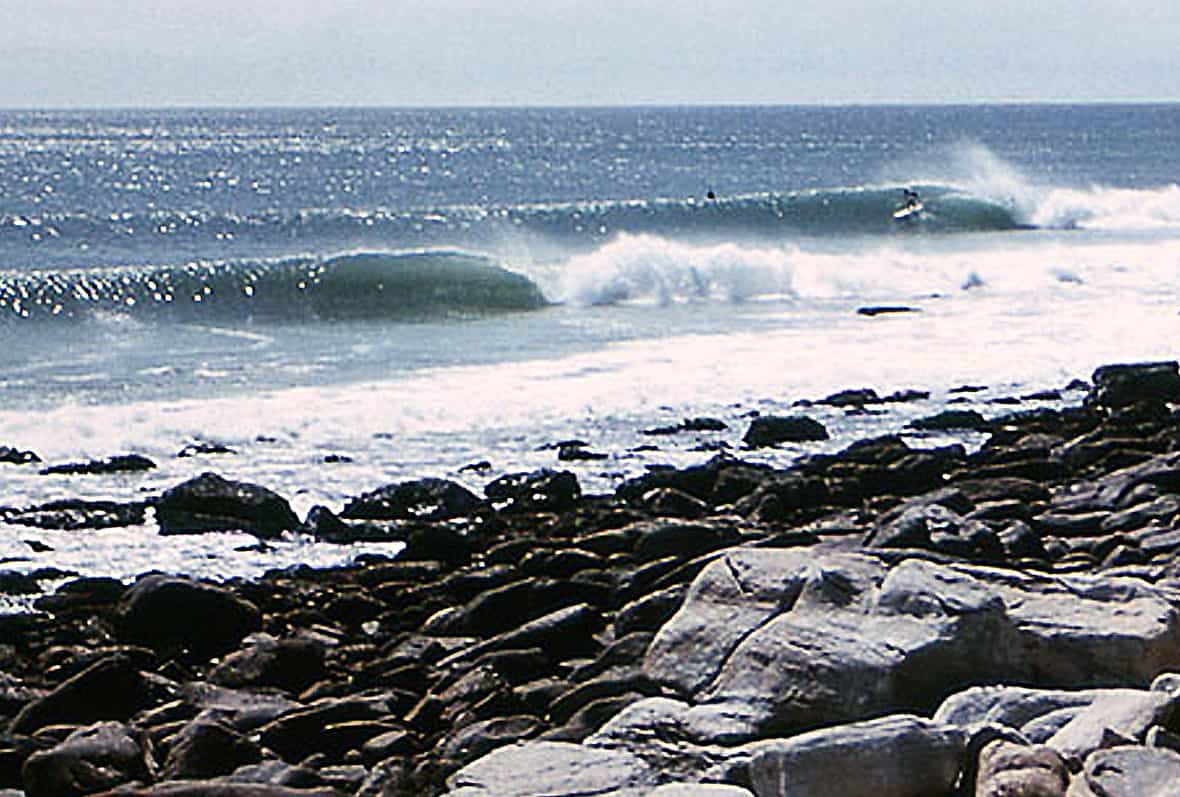 LUSH PALM: What's the craziest thing that happened when shooting The Endless Summer?
BRUCE: I think when we were in Kenya, they just got their independence from Britain. A bunch of guys were running up and down the street with leopard skins on and we didn't know whether to go out and say yay or what.
LUSH PALM: That must have been crazy and intense, talk about a cultural immersion. You guys were really off the grid and going to places people had never gone before. That must have been a heck of an experience navigating language barriers and all that.
BRUCE: Yeah, we were young and dumb and never really thought about it. We just figured that if we were friendly, they'd be friendly… and if they weren't, we'd get the hell out real quick. You can sort of tell, you know, like in the early days of Hawaii, you'd go into a restaurant or something and you started getting the stink eye, you'd think, this is not the place to be, so you know, you'd just leave.
LUSH PALM: We hear ya'. So this 50th-anniversary Number Edition Art Book has behind the scenes stories about The Endless Summer… do you have a favorite story that's included in the book?
BRUCE: The text of the book was written by my son, Dana, with input from Mike and Robert. It's more than just a book though, it's got original film strips, a remastered DVD, letters home, flight tickets, our original route, and lots of other memorabilia. I can't say that I have a favorite.
LUSH PALM: Like you mentioned, the box set includes copies of the original map, personal letters home, airline tickets, that sort of thing… and it's cool that you kept these things all these years. Are you the kind of guy that keeps things like this for sentimental value?
BRUCE: I was too lazy to throw them all away I guess. I had a big attic and just stuck them in there.
LUSH PALM: The book also has three drawings of the design progression of the original poster by John Van Hamersveld. How did you work with John on the now iconic poster design? Did you give him a lot of direction, or just ask him to go for it?
BRUCE: We had sketches and stuff that we wanted, so we showed him. He worked for Surfer Magazine at the time. He was the only guy we knew that was a graphic artist. So we just gave him the concept and he executed it.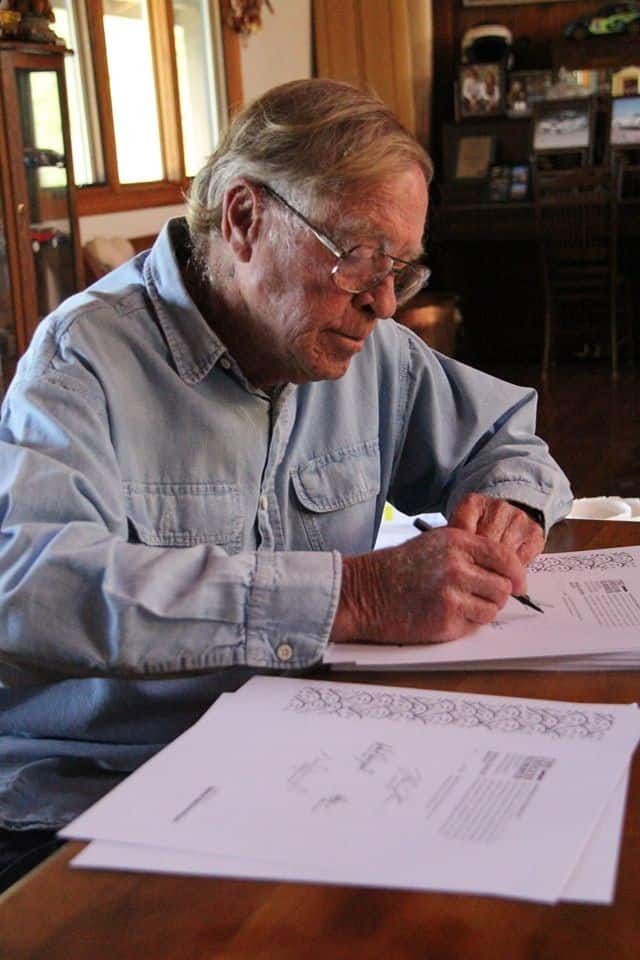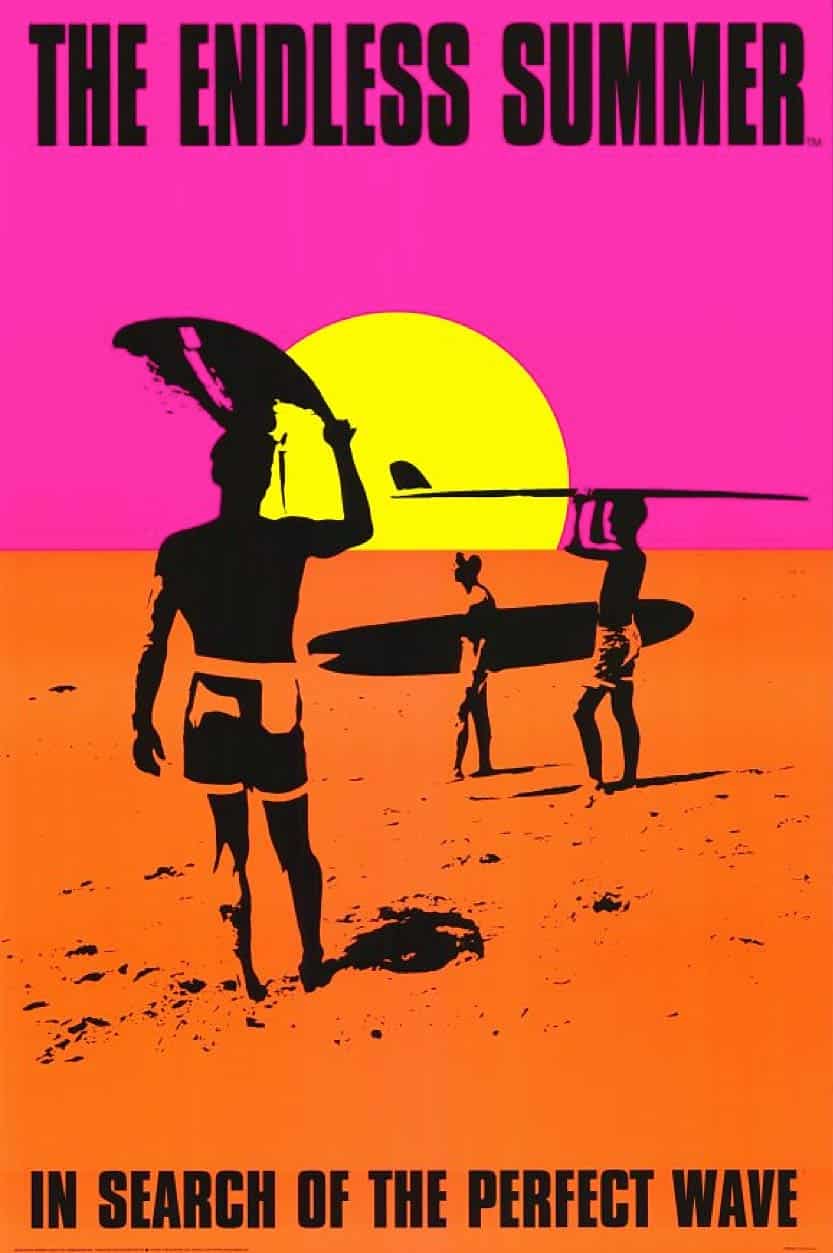 LUSH PALM: And how did you come up with the concept for what you wanted?
BRUCE: Haha, I don't remember to tell you the truth… something that represented summer and what not. We originally wanted to get a shot of a car with surfboards on the roof, with a setting sun, you know, a big telephoto shot with the heat shearing off the pavement— but we could never get the shot. We went all over the damn place trying to get it but we never did.
LUSH PALM: Well sometimes things work out for the best because it ended in this, the iconic image of The Endless Summer poster, that's pretty cool.
BRUCE: Well that's pretty funny because originally a lot of people didn't even like it. In fact, when it went internationally with Columbia Pictures they made their own picture which was a joke. But anyway, those of us who are smart, we like it, those that are dumb, they don't like it, you know. Haha.
LUSH PALM: Haha. Good stuff, Bruce. Well, thanks so much for chatting with us! We wish our chat could have been in person, but maybe next time…
BRUCE: My pleasure guys, well next time you're in Gaviota maybe you can stop by and this time you can share some stories from your own big adventure.
LUSH PALM: You bet, Bruce!
We recently re-watched The Endless Summer and were reminded of how great a film it really is. The film is endlessly entertaining, even today, and is an awesome insight into the world of surfing in the 1960s.
The Endless Summer Book and Box Set Collection are really unique pieces of surf history that give extra insights about some untold stories behind The Endless Summer.
Here's what up for grabs.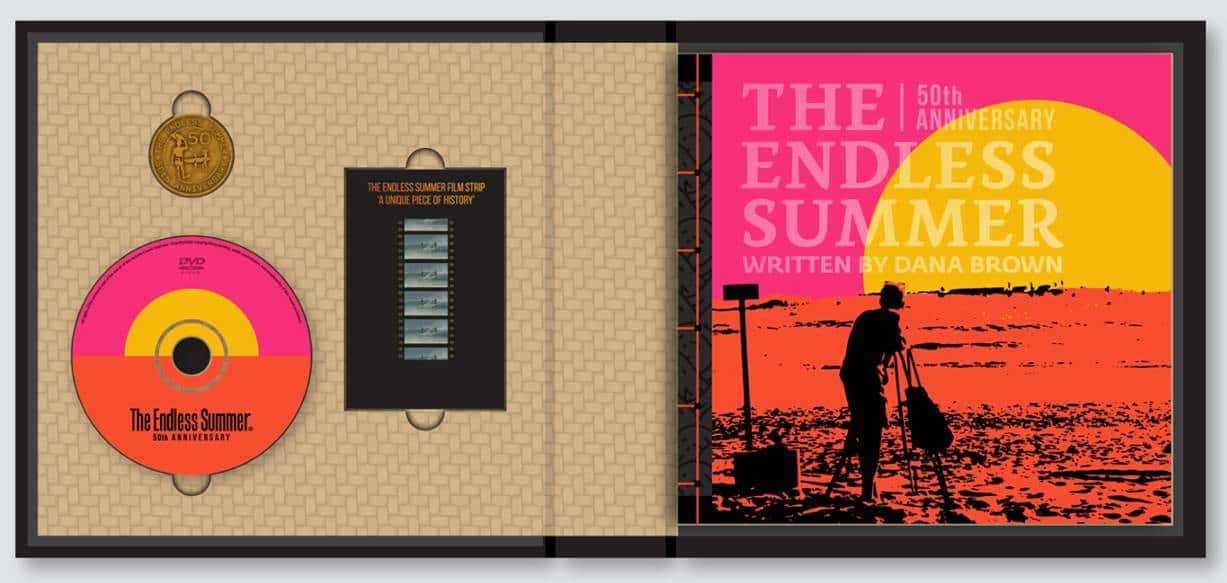 The Endless Summer Book and Box Set Collection includes:
Remastered DVD of The Endless Summer
A 35mm film 'strip' with five frames from the film, each book has its own unique film 'strip'
Three drawings showing design progression of the final iconic The Endless Summer poster
Two catalog envelopes with copies of invoices, airline tickets, sales receipts, and other memorabilia from the trip
A commemorative medallion that will be embedded in the clamshell
Numbered and signed Certificate of Authenticity from 'key' principals in the film poster design
Price: $695
And if you're keen on meeting Bruce in person, save the date and look out for additional details on their launch party with Bruce, Dana, and friends on April 29th, 2017. For more information, or to order a Number Edition Book and Box Set, visit The Endless Summer book website.