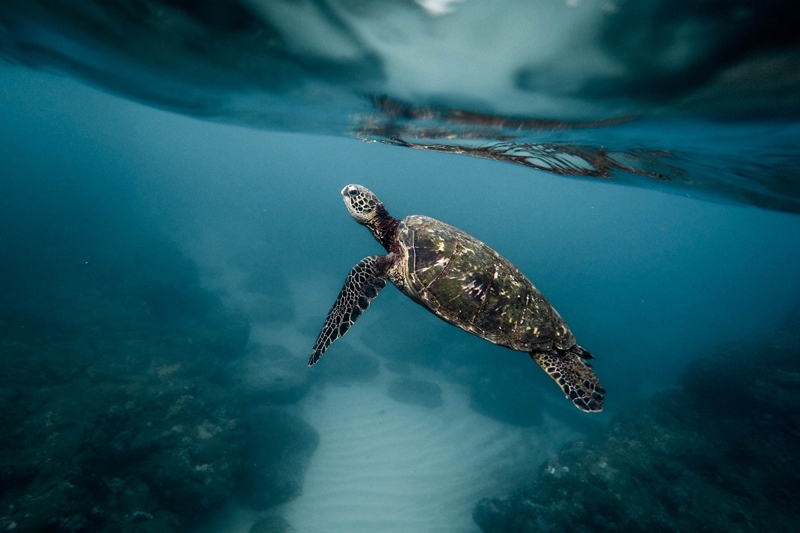 When it comes to surfing, sunscreen is just as important as your board, wax, and leash. Unfortunately, recent studies have found that certain chemicals in many sunscreens can be harmful to both our skin and the environment.
The main offending chemicals are oxybenzone and octinoxate, which researchers have found to slow coral growth, increase the rate of coral bleaching, and ultimately kill coral reefs.
The formula is a simple one: sunscreen from ocean-goers comes off in the ocean and those chemicals make their way to coral reefs and harm the coral.
Research has shown that over 6,000 tons of sunscreen affect the reefs in Hawaii every year. These findings have led to Hawaii passing a law that bans the sale of sunscreens containing the most harmful chemicals: oxybenzone and octinoxate. The law will go into effect in January 2021 and other regions around the world are following suit.
In addition to chemical-based sunscreens threatening coral reefs, multiple studies have shown that certain ingredients aren't so great for human health either. According to a study by The Center for Disease Control and Prevention, oxybenzone is detected in more than 96 percent of the American population (which means it's staying in our bodies long after we wash it off our skin).
The advocacy organization Environmental Working Group point to multiple studies that raise concerns about oxybenzone affecting hormonal and reproductive systems.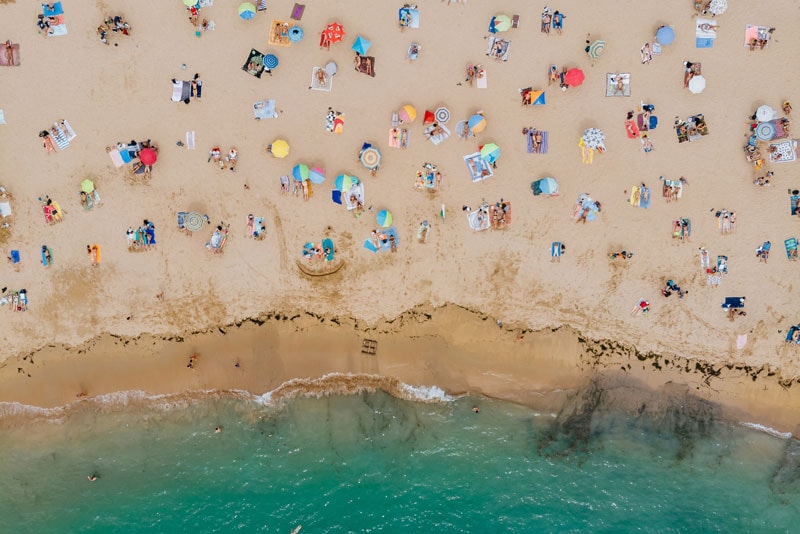 So, how do we protect our skin without harming the reef? Thankfully, multiple companies have created natural sunscreens to replace the chemical-based sunscreens of the past. These natural sunscreens are known as 'physical blockers' because they actually block the sun's rays from penetrating the skin, as opposed to relying on a chemical reaction like 'chemical blockers.'
Natural reef safe sunscreens are made of minerals (typically zinc oxide and/or titanium dioxide) as active ingredients combined with natural ingredients like plant extracts and oils. This composition creates a product that's better for both our own health and the health of our oceans and reefs.
Here's a list of reef safe sunscreens made by people and companies who truly care about keeping our skin and coral reefs in the best possible condition. Check it out!

REEF SAFE SUNSCREEN
MANDA replaces chemicals with natural ingredients such as Thanaka and Papaya. Papaya contains a high concentration of vitamins A, C, and E, which remove dead skin cells and slow down the aging process. The high water content of this fruit also provides hydration and nutrition, keeping the skin soft and moisturized. MANDA is also pioneering the future of plant-based packaging by using recyclable bio-plastic tubes derived from sugarcane to package their products.
Kōkua Sun Care is a natural zinc sunscreen with nutrient dense antioxidant Hawaii-grown botanicals like KonaRed coffee cherry extract, Hawaiian spirulina, plumeria extract, honey, macadamia nut oil, and kukui nut oil. This SPF 50 rubs in clear like a moisturizing lotion and has a light coconut-vanilla scent derived from natural extracts.
Raw Elements was founded by Brian Guadagno, an ocean lifeguard who learned about the harmful effects of chemical sunscreens and set out to create a better alternative. Among different unique ingredients, Raw Elements contains organic beeswax, which creates a barrier on the surface of the skin, protecting it but also allowing it to breathe. As a high-performance product, Raw Elements can be applied underwater!
EiR is a natural skincare line dedicated to people with active lifestyles. With ingredients such as wild-crafted herbs and essential oils, EiR products claim to speed up internal healing, while softening, repairing, and cleansing the skin. Surf Mud is 100% reef safe, contains unique ingredients such as chocolate to hydrate and increase the blood flow, and is packaged in a 100% compostable tube.
Bare Republic makes a biodegradable reef safe sunscreen that's water resistant and tough enough to keep up with all kinds of outdoor adventures. These SPF 50 bright neon sunscreen sticks combine zinc oxide with antioxidant oils and plant extracts for up to 80 minutes of water-resistant protection.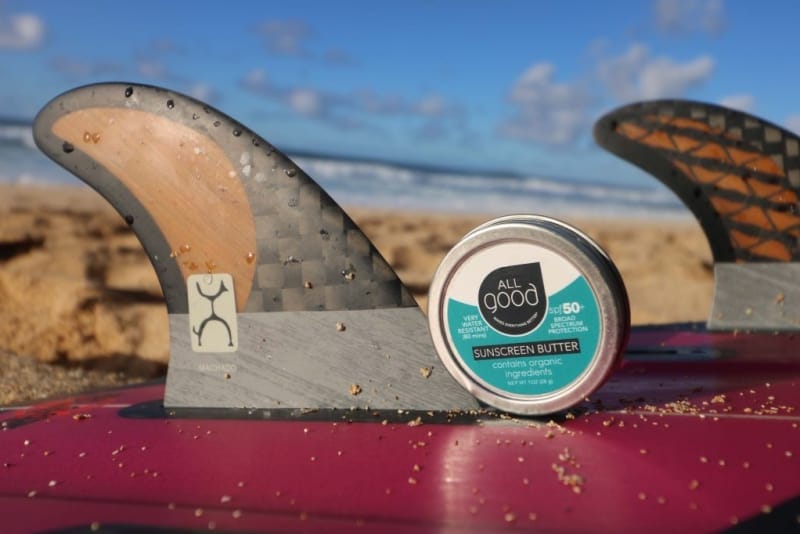 All Good was created by Caroline Duell, a massage therapist and outdoor enthusiast who started making skincare products from her organic farm. This SPF 50 Organic Sunscreen Butter is made from non-nano zinc with coconut oil, beeswax, and calendula flowers. It's non-GMO, and free of oxybenzone and gluten, which makes it reef safe and biodegradable. All Good is a certified B Corporation and is also a member of 1% for the planet.
Thinksport has been making their mineral-based water-resistant sunscreen since 2010. This reef safe sunscreen is SPF 50, uses zinc oxide as the active ingredient, and a mix of plant-based ingredients like sunflower oil and jojoba oil. The company is a certified B corporation and is against all animal testing.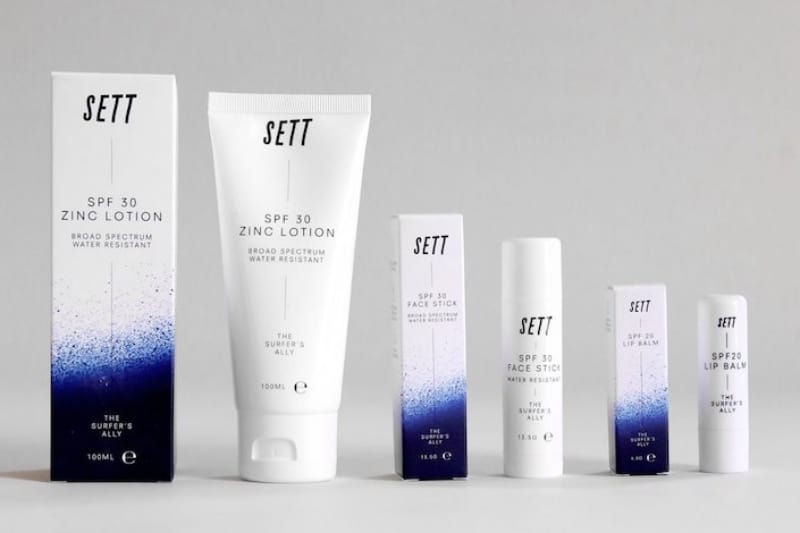 SETT Surf is another brand that prioritizes both the environment and skin health. This reef safe sunscreen is a natural mineral-based product containing green tea extract as a natural moisturizer. With a non-greasy consistency and 4-hour water resistance, this high-performance sunscreen is perfect for surfers, but also suitable for everyone.
Badger's Clear Zinc Sport Sunscreen is lightweight, water-resistant for up to 80 minutes, and contains 98% certified organic ingredients. Badger is a family-owned B corporation from New Hampshire committed to using ingredients that fit rigorous standards for healthy agriculture, minimal processing, and a sustainable supply chain.
Jenna Davis, an ocean enthusiast from Hawaii, combined her knowledge in marine biology with her love for the outdoors and created Raw Love. A reef safe sunscreen that is eco-friendly, ocean-friendly, biodegradable, and moisturizing. Raw Love uses plant-based ingredients produced with organic farming methods.