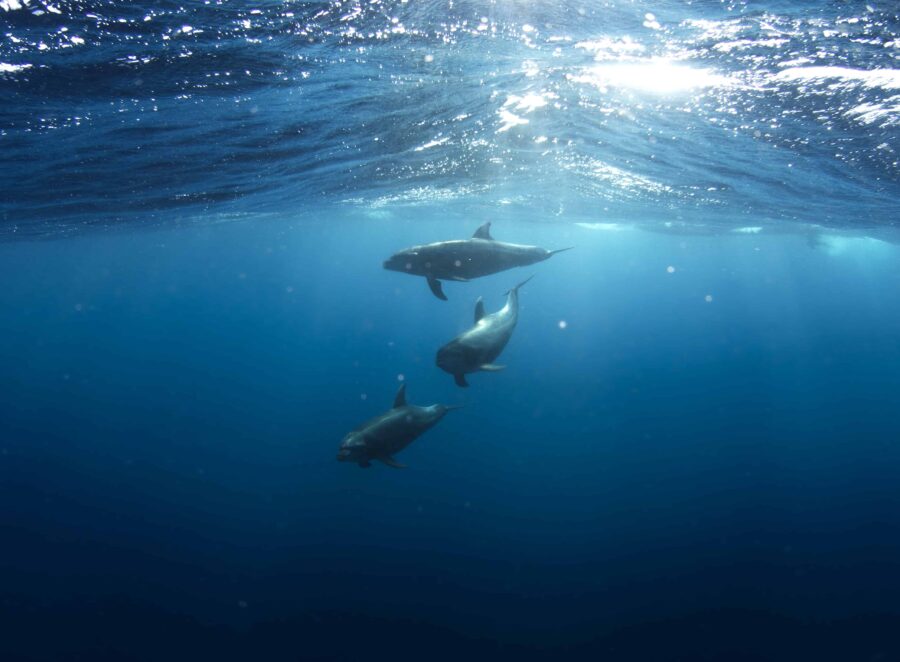 The ocean is a magical place. Surfers know this to be true because we experience the magic more often than most. Whether it's the sea water washing off a rough day, or the excitement of a pod of dolphins cruising through the line up, the oceans provide more than we can put into words.
Unfortunately, the future of our oceans is at risk. Climate change and pollution are changing ocean chemistry making the sea more acidic, which is deteriorating ocean health and killing marine life.
If you've ever thought about how you can give back to the deep blue sea, the time is now. And soon you'll be able to help while hanging ten at your favorite break. Enter Smartfin.
Smartfin is a surfboard fin that collects research-grade data that scientists can use to help understand the effects of climate change on the oceans. Smartfin essentially turns surfers into citizen scientists to measure ocean parameters including salinity, pH, temperature, location, and wave characteristics.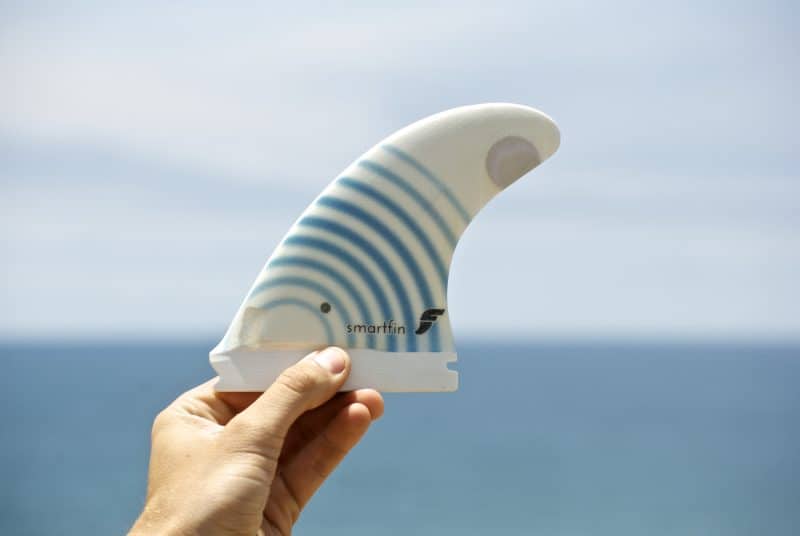 Smartfin aims to serve the worldwide scientific community with valuable ocean data, and also raise environmental awareness about the oceans in general. Global warming has had dire effects on our oceans, and if we don't make serious changes, we're headed for serious catastrophe.
How the oceans handle CO2 and heat from global warming will determine how bad and when the effects of climate change are going to hit. Directing attention to ocean health and the impacts of climate change are a core part Smartfin's mission.
At the helm of Smartfin is Dr. Andrew Stern, a former neurologist and the current Executive Director of environmental non-profit, Lost Bird. Dr. Stern is profoundly passionate about the environment, and his enthusiasm about Smartfin is palpable. Dr. Stern says: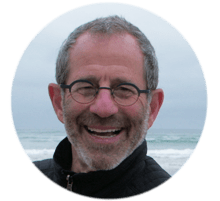 Smartfin asks surfers to be citizen scientists, to have an awareness that they're not simply relating to the ocean as the coolest playground on Earth. Which it is! But it's also part of something bigger than that. It's a critical part of the Earth's environmental systems.
A neurologist at a university for 33 years, Dr. Stern was spontaneously inspired to point his life in a new direction after reading the book Eaarth, by Bill McKibben. "I turned the last page and said: I know why I'm here on Earth, to raise awareness about what's happening to the environment," says Dr. Stern.
The result of this environmental awakening was the creation of Lost Bird, a non-profit organization whose mission is to encourage people to connect more deeply to the earth through art. Smartfin is just one of several projects under the Lost Bird umbrella.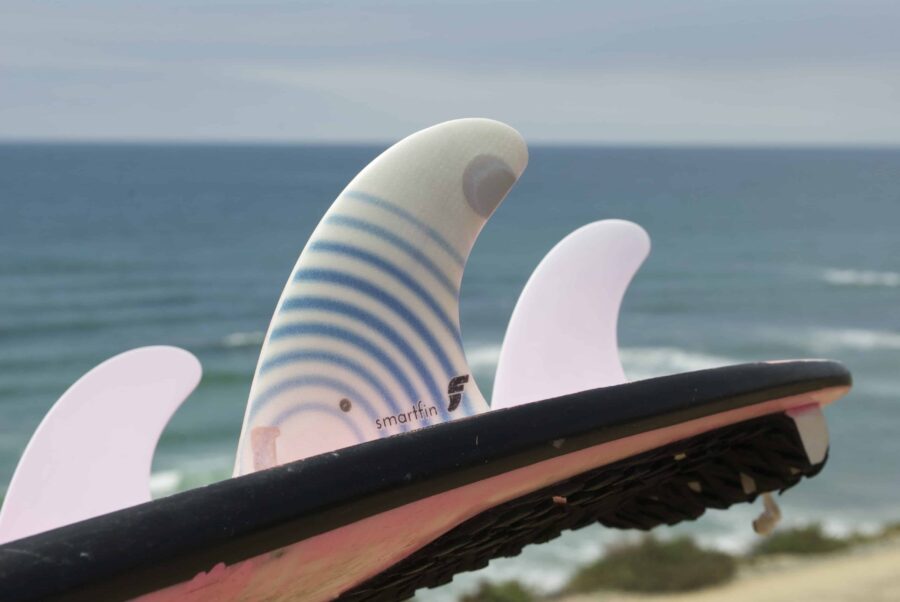 Several years ago, Dr. Stern learned there was a critical need for near-shore data to help monitor and understand the effects of climate change on our oceans. An oceanographer suggested Dr. Stern talk to surfers because of their intimate ocean knowledge, and Dr. Stern soon developed the concept of a data-collecting device that could be deployed on surfboards.
Dr. Stern partnered with lead engineer and surfer Benjamin Thompson of BoardFormula to build an innovative surfboard fin capable of housing multiple sensors. The scientific community has been very excited about the project, and since 2015, Smartfin has been working with researchers at the Scripps Institution of Oceanography to help develop, test, and validate the scientific application of Smartfin in the surf zone.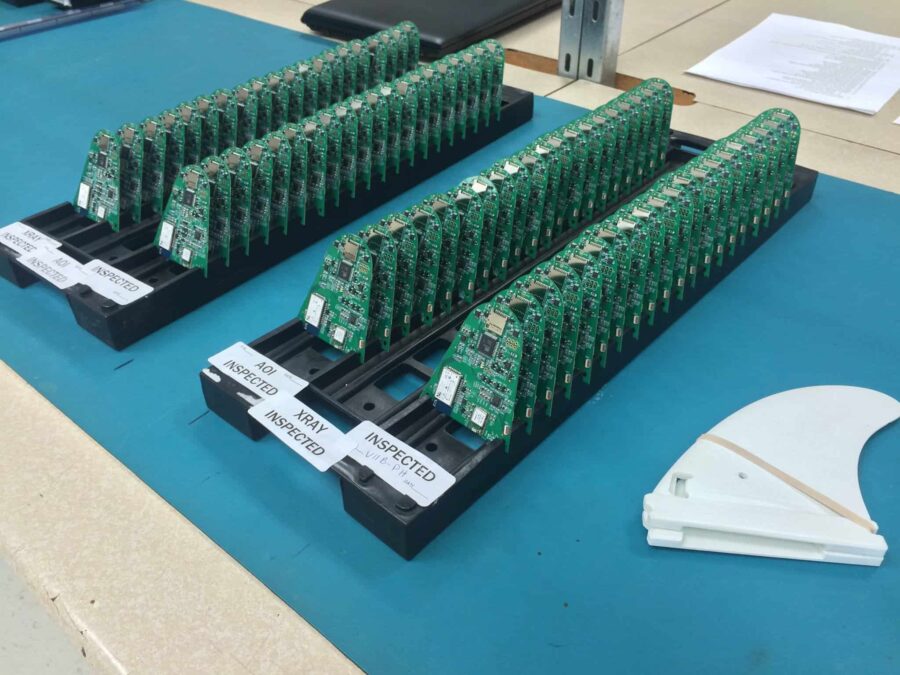 Once Smartfins are out in the wild collecting coastal data, scientists will be able to use this data in a myriad of ways. From helping detect coral reefs at risk for bleaching, to studying how waves carry wind energy, scientists have no shortage of ideas on how they can use this data that they've never had before.
The SmartFin team has been busy beta testing the fins (AKA surfing with the fins in front of Scripps… sounds like a terrible job), and they hope to have the product ready for distribution in early 2017. Surfrider Foundation has partnered with Smartfin to help distribute the fins to its California members in 2017. Smartfin plans on distributing the fins elsewhere in the world in 2018.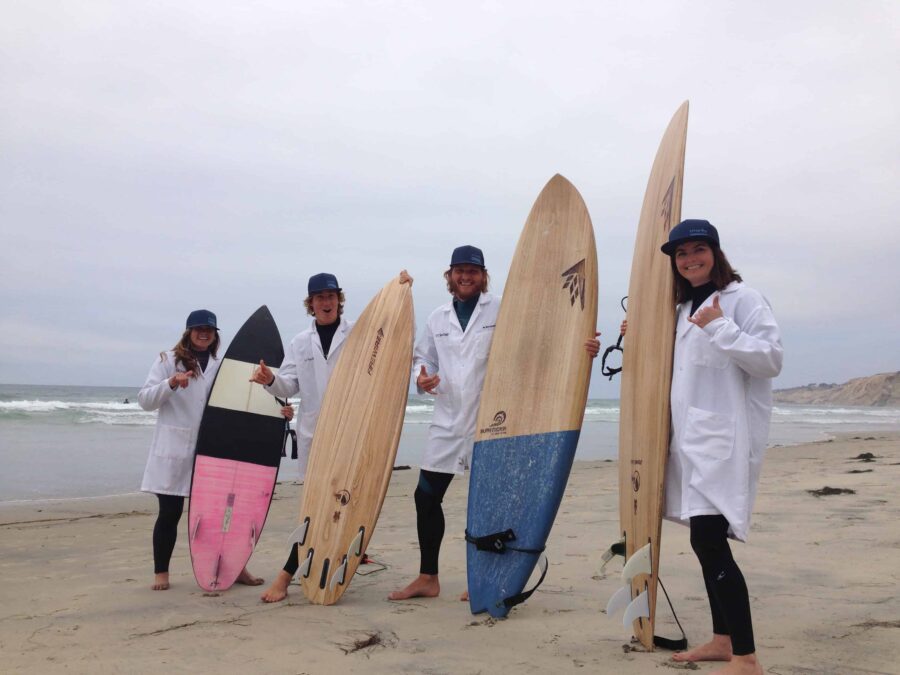 If you're wondering if the fin will have the same functionality as a regular fin, fear not! We're happy to report that Smartfin partnered with Futures and worked really hard to ensure the fin is identical to a normal surfboard fin. It was important to the Smartfin team that their product wouldn't impact performance in any way.
Smartfin will have four foils available, and the fins will come in sets. The fins will be exactly the same, except for one fin will be loaded with electronics (the Smartfin) and the others won't (the "dumb fins"). After a surf session, you just turn on an app on your cell phone, hold it near your Smartfin, and the data is uploaded to Smartfin's servers where scientists will be able to access the data.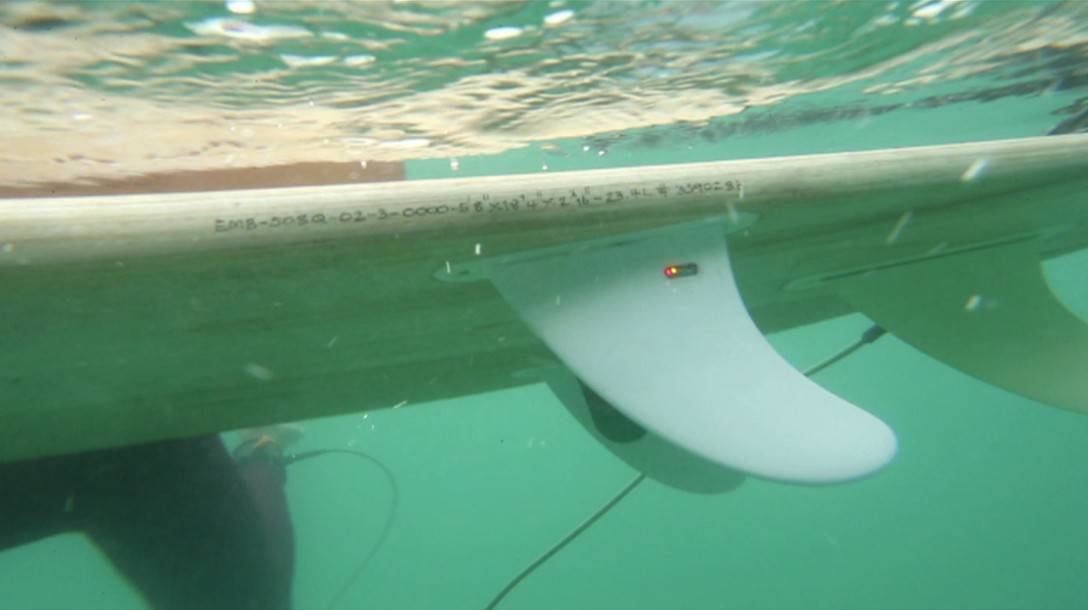 A very cool aspect of this project is that you don't have to be a pro surfer to collect data. Whether you're a beginner surfer or getting barreled at Pipeline, your Smartfin can collect that beautiful ocean data just the same.
We asked Dr. Stern what success for Smartfin looks like to him, and he circled back to the core mission of Lost Bird, which is to encourage more connection with the earth in hopes that people shift toward a better relationship with it. And ultimately, take action to take care of it. Dr. Stern says:
For me it's not about how many fins are out there. The real guts of it is how much awareness can be associated with distribution of these fins. Because we're in such a crisis with climate, and people are just not aware of the central place of the oceans and the fragile nature of the environment. Success to me would be a real cultural shift toward responding to the threat of climate change.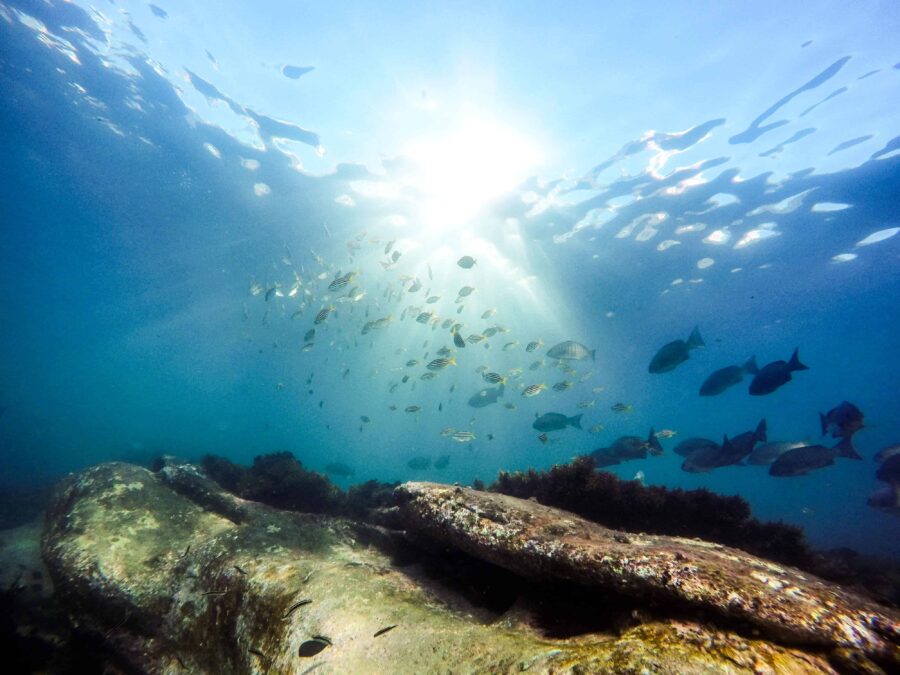 After speaking with Dr. Stern, it made me realize how much I didn't know about the current state of ocean health. Namely, how very bad it is. We're at a tipping point where if we don't make immediate changes, we're looking at really bad consequences for not only marine life, but human beings as well.
To get a quick overview on what's happening with our oceans, watch this 18-minute Ted Talk by legendary ocean researcher Dr. Sylvia Earle:
In the next couple of years we'll hopefully see lots of Smartfins making you all into surfer scientists, but in the meantime, do planet Earth a favor and learn more about what you can do to help that wonderful playground we love so much.
We're super excited to be receiving Smartfins early next year to record ocean data as we travel around the world! Sign up for our newsletter below to stay in the loop about our findings and updates on Smartfin.