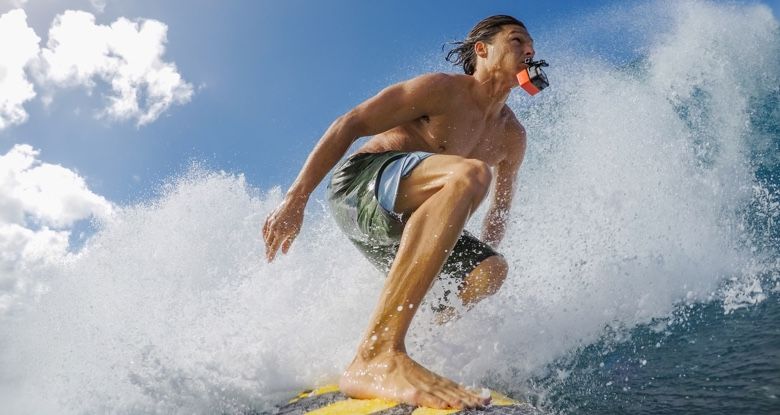 GoPros have taken action sports by storm and the surf world is no exception. The POV cameras have given us a way to capture awesome new perspectives and take the viewer into the action. Case in point: see Surfline's GoPro Best Wave Entries to get digitally barreled.
There's a lot of great GoPro accessories out there, so we've rounded up the best GoPro mouth mount and accessories for surfing. Before you head out on your next surf safari, get equipped with your favorite GoPro accessory to capture epic memories and take your camera work to the next level.

Best GoPro Mouth Mount &
GoPro Accessories for Surfing
If you're looking for the most comfortable GoPro mouth mount, look no further. The MyGo Mouth Mount has a comfortable rubber mouthpiece, bite supports for stable footage, and a massive air channel for unrestricted breathing.
A GoPro mouth mount is the best way to get that first-person perspective, and especially great to capture all those barrels on your next surf trip.
This could be you:
The MyGo Mouth Mount is also really easy to use. Using an action extension pole like the Evo (below) can seem like a no-brainer, but it really takes some time to get used to filming with it. You have to learn angles and be very controlled to hold the camera somewhat steady while you're in action on a wave. A device like the Evo can also be pretty clunky to surf with, as it gets in the way of paddling.
The GoPro Mouth Mount has an easier learning curve for filming and gives you a great first-person perspective so you can re-live that perfect wave over and over again.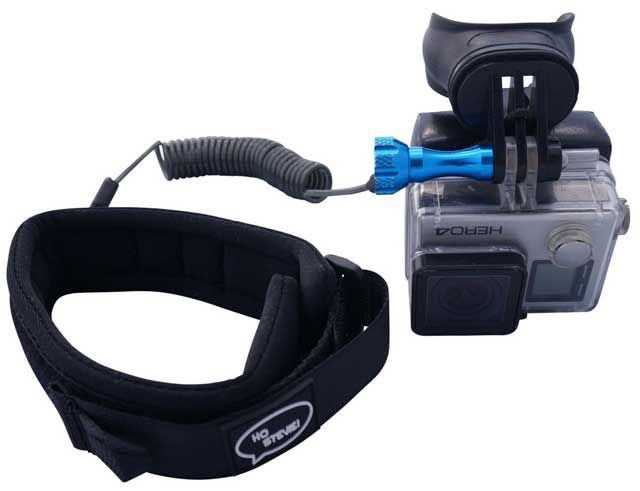 Say you've figured out your mouth mount and you're having a grand 'ol time filming yourself doing all kinds of cool surf stuff. And then… you go down hard and your GoPro and mouth mount are tragically ripped from your grasp and disappear into the deep blue. Gasp!
The graveyard of lost GoPros at Uluwatu can attest that this is a frequent occurrence. To prevent this tech tragedy, invest in this handy GoPro armband leash and keep that expensive GoPro safe and sound.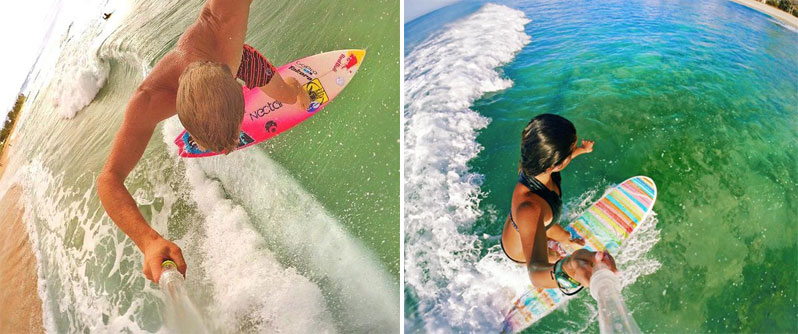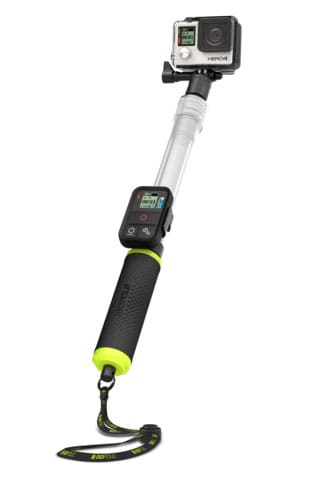 We're going to avoid calling this thing a selfie stick and go along with calling it an action extension pole made for GoPro cameras. There's a lot of similar products on the market, so here are a few reasons why the GoPole EVO is our favorite:
The transparent pole design is a welcome update to the standard black bar captured with other extension poles.
It was designed for water use, and a watertight twist lock makes Evo float.
The pole extends from 14" – 24."
Neon details on the handle make it easier to spot if you lose it.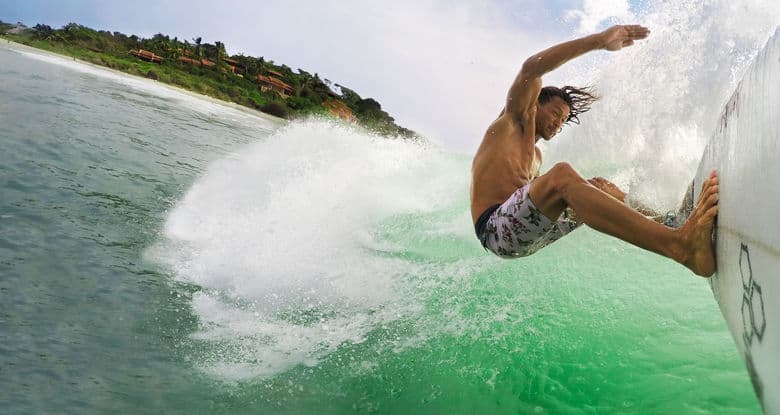 The surfboard mount is typically anchored at the top of your board so the focus is on you and the wave. No pressure. This is always a great option because it leaves you hands-free so you don't have to hassle with holding anything. This is definitely the best route for beginners. Just be prepared to see all the ridiculous facial expressions you make when surfing. If you don't know what I'm talking about, you will.

GoPro says their surfboard mounts have "maximum holding strength," but the many GoPros that have been ripped off of their mounts in stronger waves say differently. If you're surfing in heavy surf, you should definitely use the extra tether for security, as well as the floaty backdoor listed below.
If your board mount breaks loose or you drop your GoPro, this nifty floaty will give you a fighting chance to find your device before it sinks to the bottom of the ocean. The floaty backdoor will block the rear screen of a Hero 4 Silver or Hero+ LCD, but this shouldn't be an issue, as you don't want to be playing with your camera when you're in the lineup anyway.
The easy-to-spot orange flotation attaches directly to the housing backdoor of your GoPro, and for a nominal price, it's well worth the security.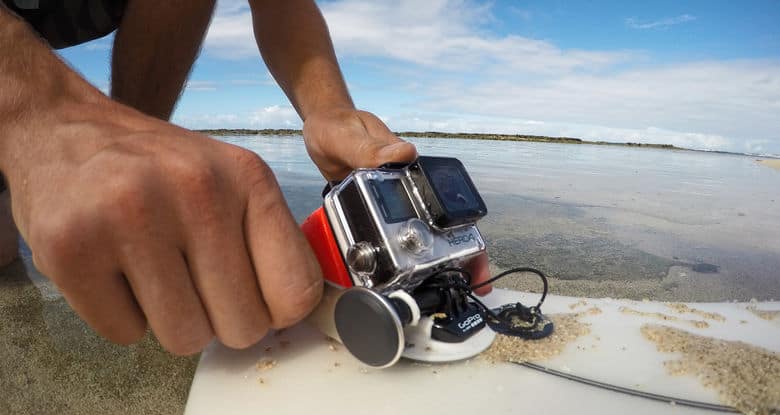 GoPro made this little tool so you can tighten your GoPro thumb screws to prevent the camera from tilting up or down during high-speed, high-vibration activities. Surfing definitely meets these criteria, and then some. You can only tighten the screws so much by hand, so this tool gives you the extra oomph you need to make sure your desired angle stays put.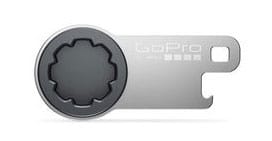 Bonus: It doubles as a bottle opener to crack open that post-surf brewski. [insert applause here]