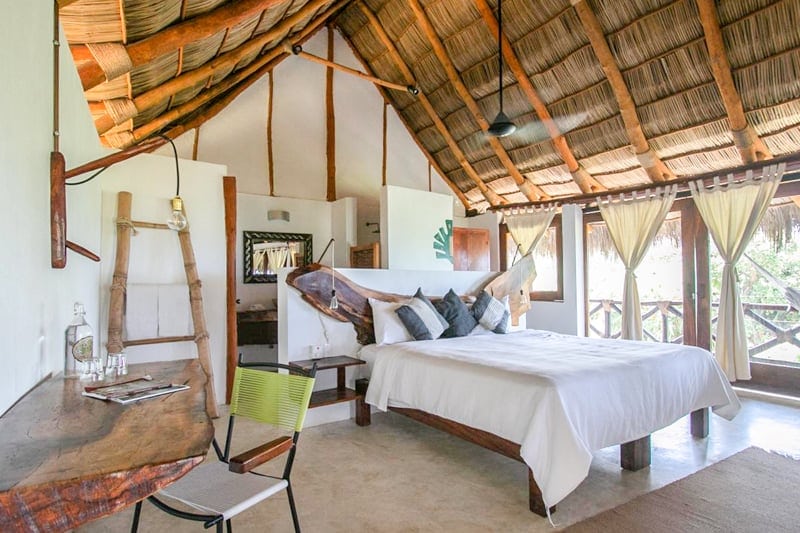 Maraica San Pancho is a stylish eco-friendly boutique hotel with ocean views in San Pancho, Mexico.
Located on the Pacific coast of Nayarit, San Pancho (AKA San Francisco) is a charming quiet town with cobblestone streets and palm-tree fringed beaches. Just 20 minutes north of Sayulita, San Pancho offers a more low-key getaway, with easy access to great surf and mellow vibes.
Surrounded by lush jungle and gardens, Maraica San Pancho features traditional palapa roofs, polished concrete, and white-washed walls complemented by rich natural wood and plenty of areas to lounge.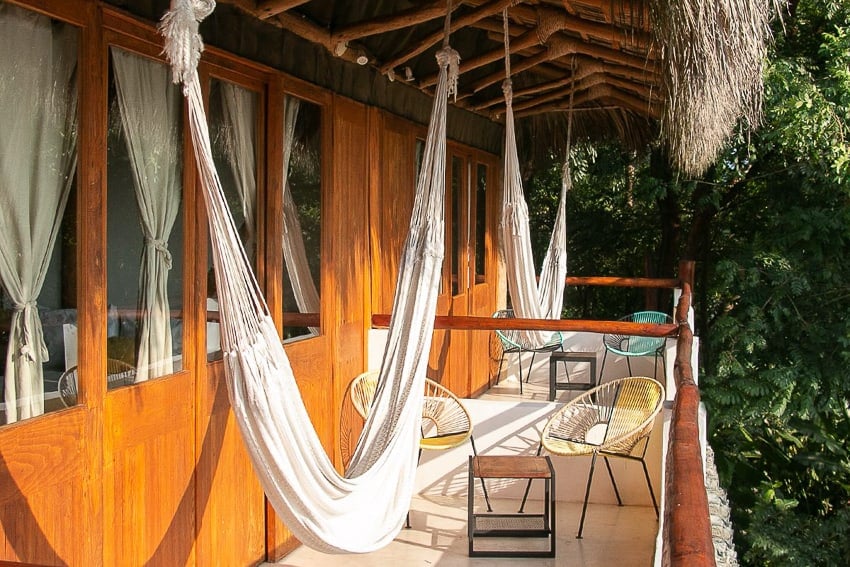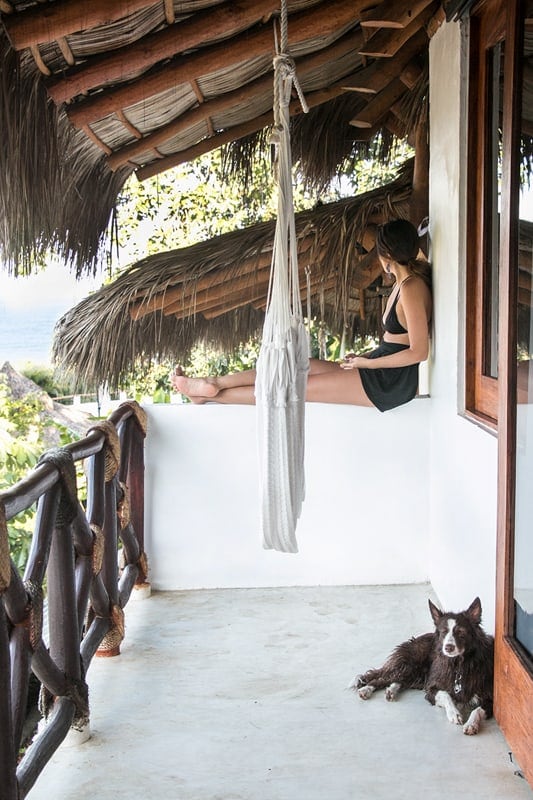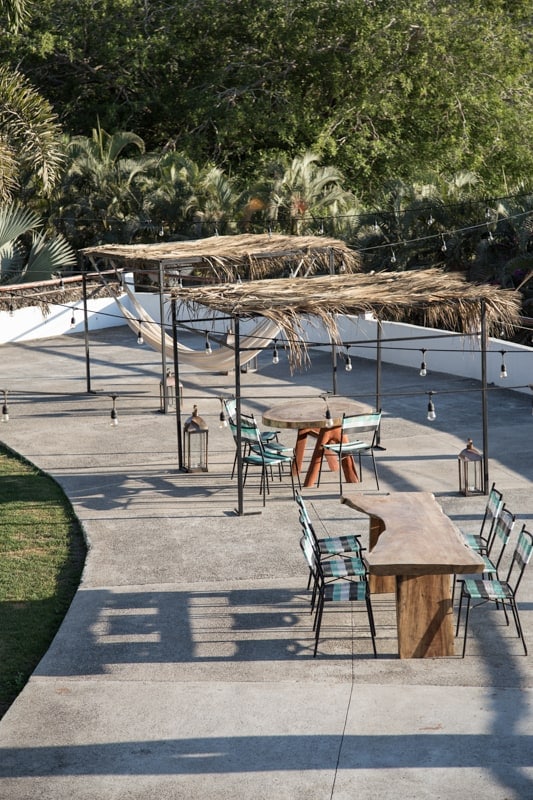 Situated only a minute walk to the beach, Maraica's property and guest rooms have sweeping views of the Pacific Ocean. After a morning surf or two, spend the afternoon relaxing around the saltwater pool before settling into the on-site restaurant for fresh ceviche and cervezas accompanied by sparkling string lights and an epic sunset.
Whether you're looking to surf all day or master the art of complete vacation relaxation, Maraica San Pancho is the perfect place for a laidback getaway in tropical paradise.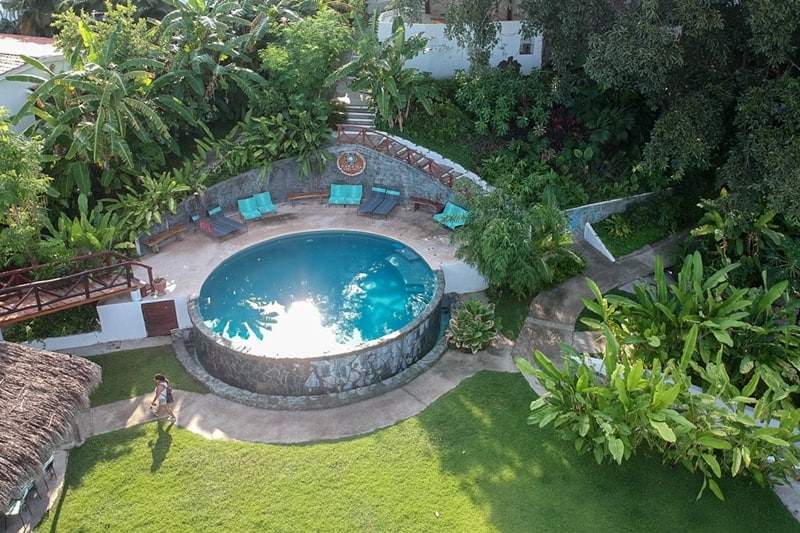 THE SKINNY
LOCATION: San Pancho, Nayarit, Mexico
CLOSEST AIRPORT: Puerto Vallarta International Airport (PVR)
PROPERTY TYPE: Oceanfront Boutique Hotel
PROPERTY SIZE & STYLE: 15 Oceanview Rooms (2 Deluxe, 7 Single, and 6 Double)
FAMILY FRIENDLY: Yes (and also pet-friendly!)
WATER TEMP: 72 – 87 °F ( 22 – 30 °C)
PEAK SURF SEASON: For north swells, November – April. For south swells, May – October
SHOULDER SURF SEASON: April – November
OFF SEASON: None, although there can be swells gaps during the summer months
SURF EXPERIENCE: Beginner to Advanced
INSTAGRAM: @maraica.sanpancho
PRICING: $200 – $260 per night