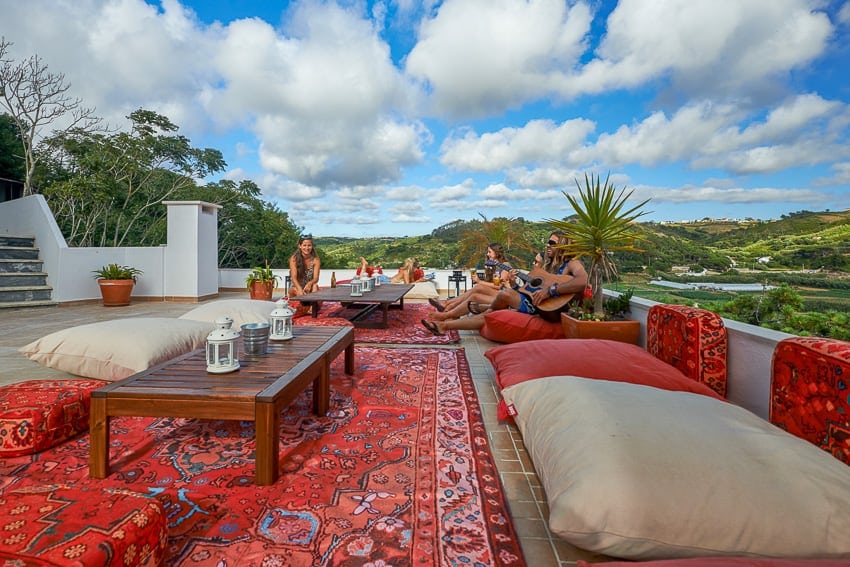 Rapture Surfcamp Portugal is a beachside surf school and camp in sunny Ericeira, Portugal.
With views of the beach and surf, Rapture Surfcamp Portugal offers the winning combination of a fantastic surf school, great food, and modern accommodation. Set in a large white-washed Portuguese-style house just meters from Foz do Lizandro beach in Ericeira, Rapture Surfcamp is a perfect place for a surf holiday in Portugal.
Originally a small traditional fishing village, Ericeira has blossomed into a holiday hotspot and surfing mecca due to its picturesque views, beautiful beaches, and density of surf breaks.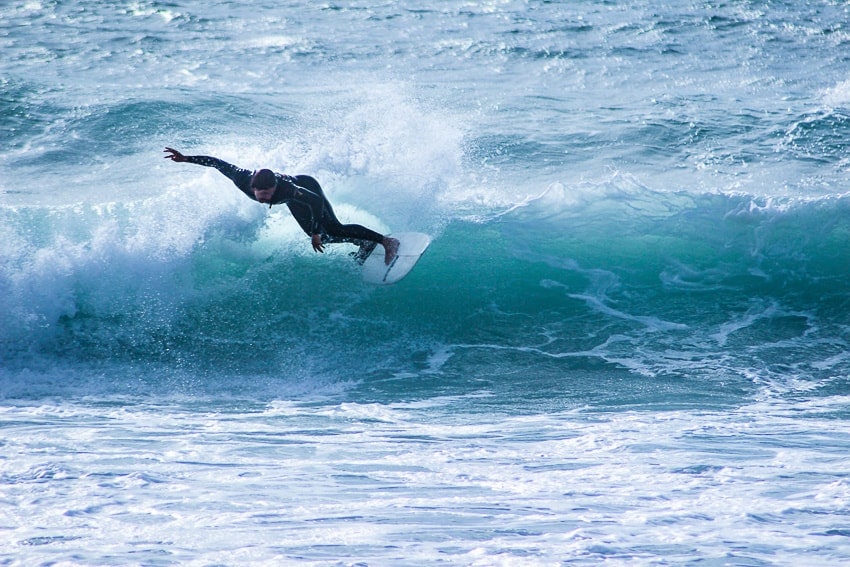 Designated as the first World Surf Reserve in Europe by the Save the Waves Coalition, Ericeira and its surrounding area is a super fun surf zone with a variety of waves ranging from beach breaks to powerful reef breaks.
Whether you're just learning to surf or an established ripper, Rapture Surfcamp will make sure you're matched with the best waves for your ability and preference.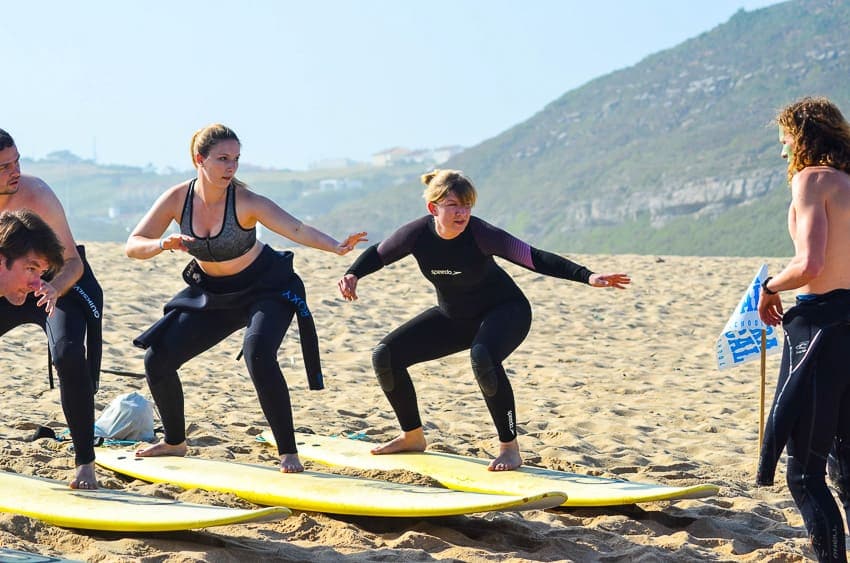 For beginners just learning to surf, the camp's qualified, licensed surf instructors are experts at teaching the proper technique and knowledge so you have a solid foundation for surfing. The closest surf break (which you can see from the camp) is Foz do Lizandro, which is a long and mellow wave that is perfect for beginners.
For intermediate to advanced surfers, the Rapture surf guides will take you to the best breaks for the conditions, so you'll always be on the best waves at the best times.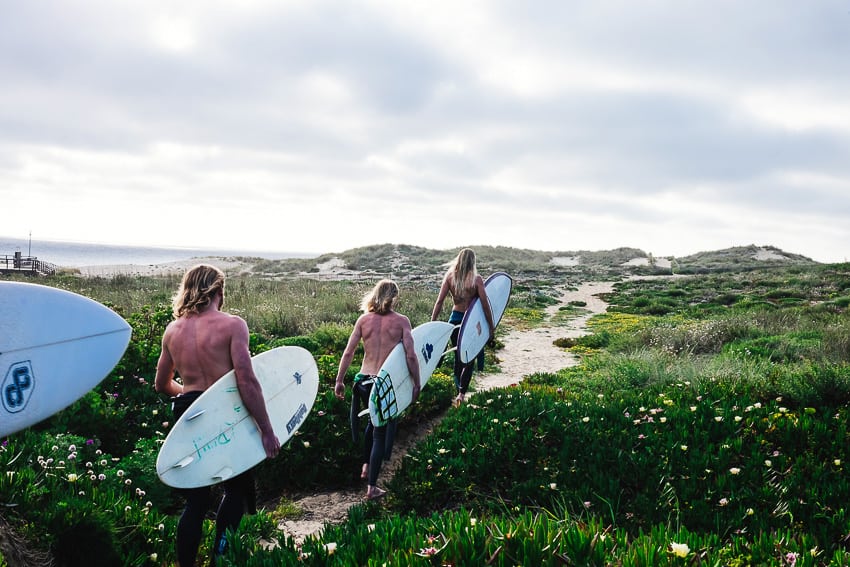 The surf camp offers a couple types of accommodation: private apartments, which are a great option for big groups, couples, or families, or private rooms and dorm rooms in their main surf house. The main house is modern and clean, with beautiful ocean and countryside views and plenty of communal areas for lounging and hanging out in-between surf sessions.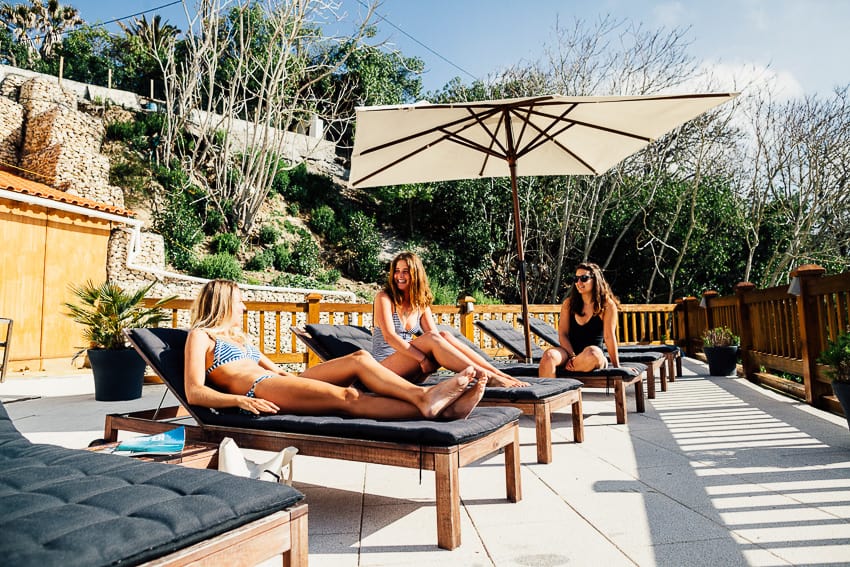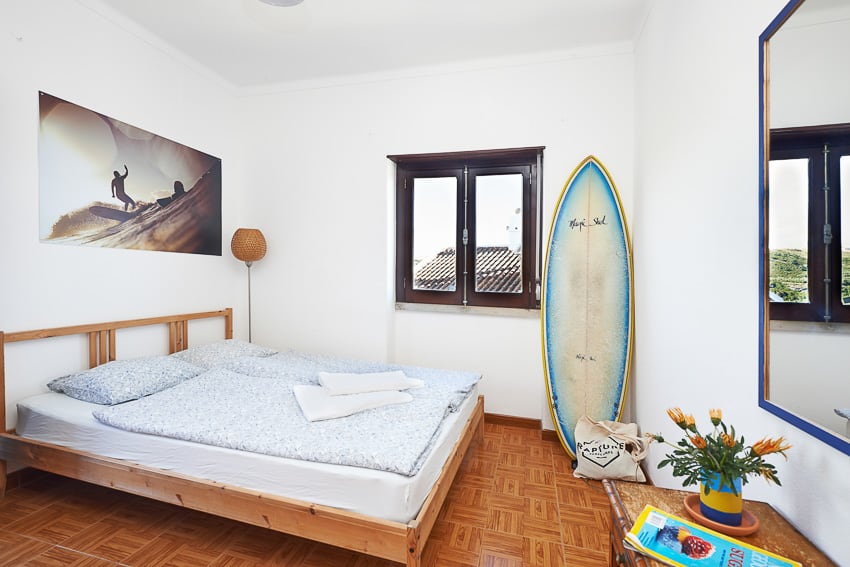 Nightly accommodation at the surf camp includes delicious fresh and healthy meals prepared at the house (including vegan/vegetarian options). Breakfast is served daily, and dinner is served from Monday to Friday.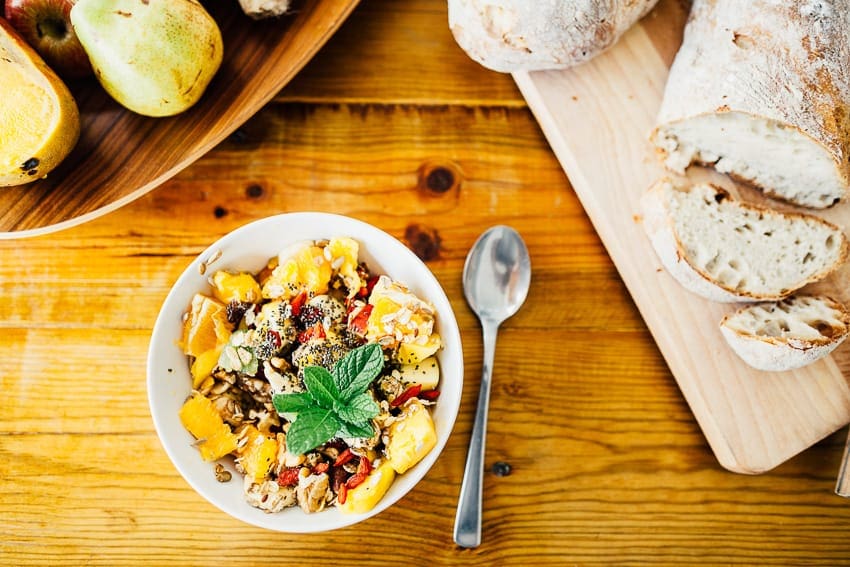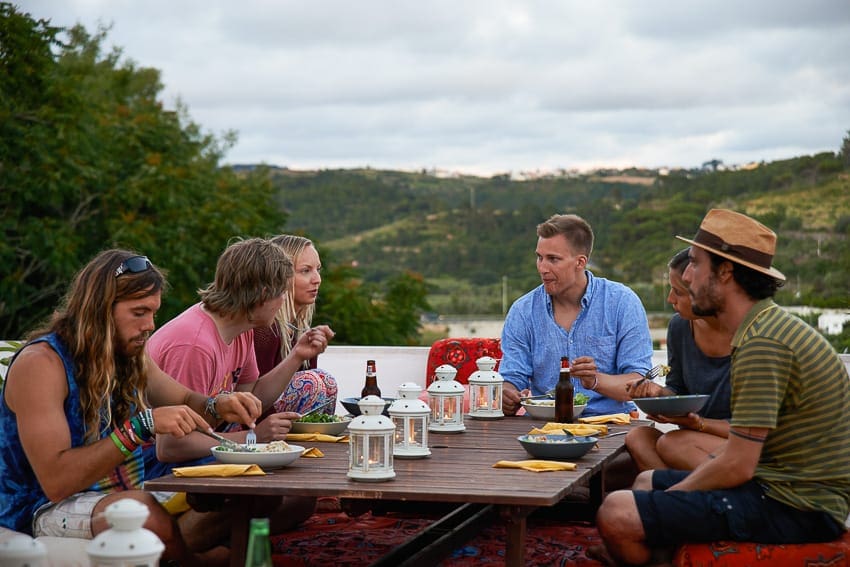 The vibe is a social one so get ready to meet lovely surfers from around the globe. Take it from the hundreds of happy reviewers on Trip Advisor, meeting awesome new people are one of the guests' favorite things about staying here!
THE SURF
If you love surfing or would like to try it, Rapture Surfcamp Portugal is the right place for you. And you can't get closer to the shore – the surfcamp in Ericeira is only a few steps from the beach. Wake up for the early morning surf and peer out the window with your head still on your pillow to check the waves.
Ericeira is a top-notch surfing destination, a fishing and seaside resort town on the west coast of Portugal, just about 35 km north-west of Lisbon.
CLOSEST WAVES
FOZ DO LIZANDRO – Left-hand river mouth beach break. Could get hollow with the right swell and sandbars.
SAO JULIAO – Mixed beach break peaks, swell magnet.
PHOTOS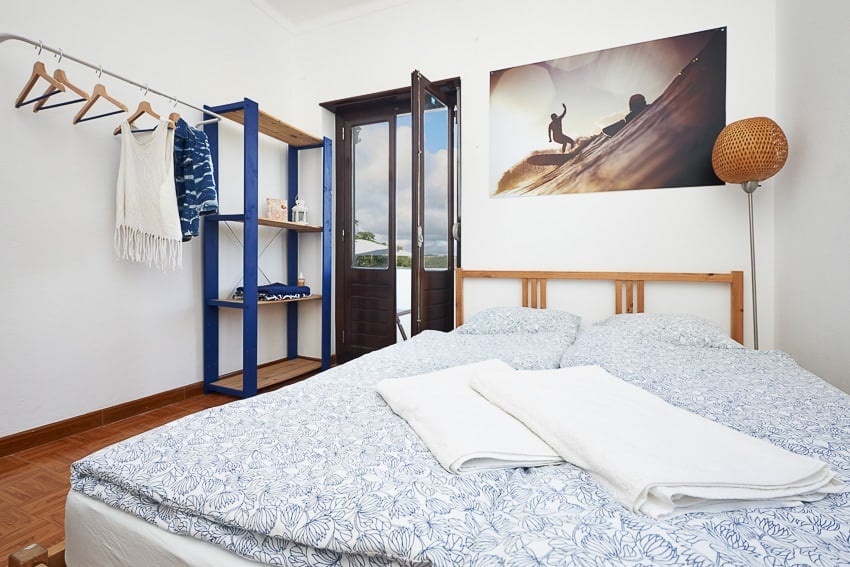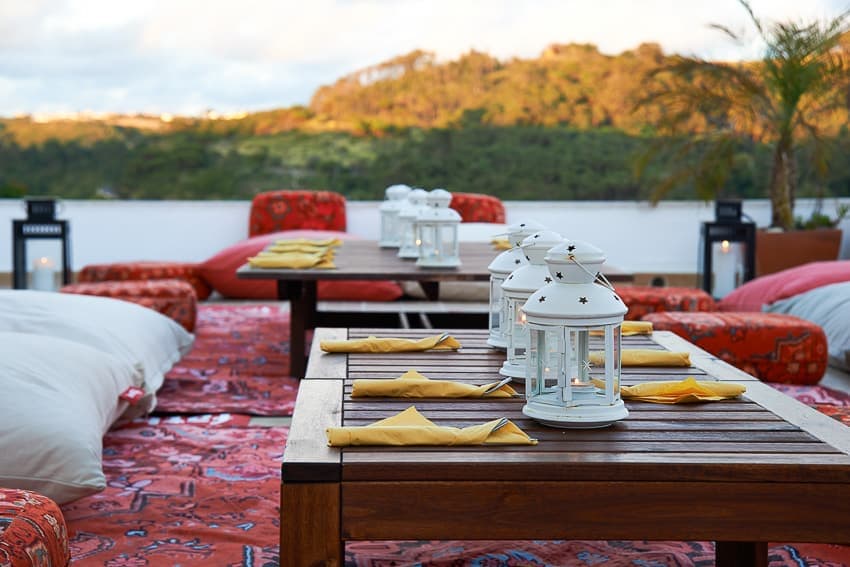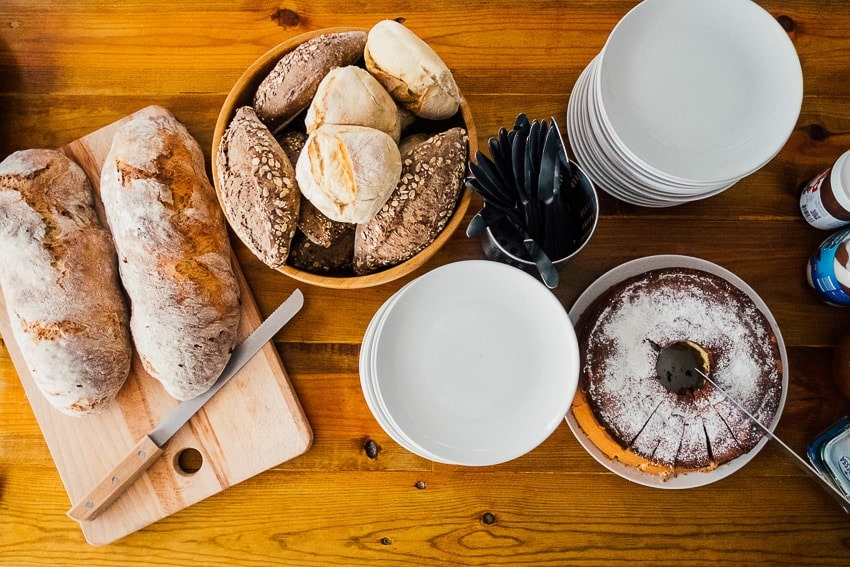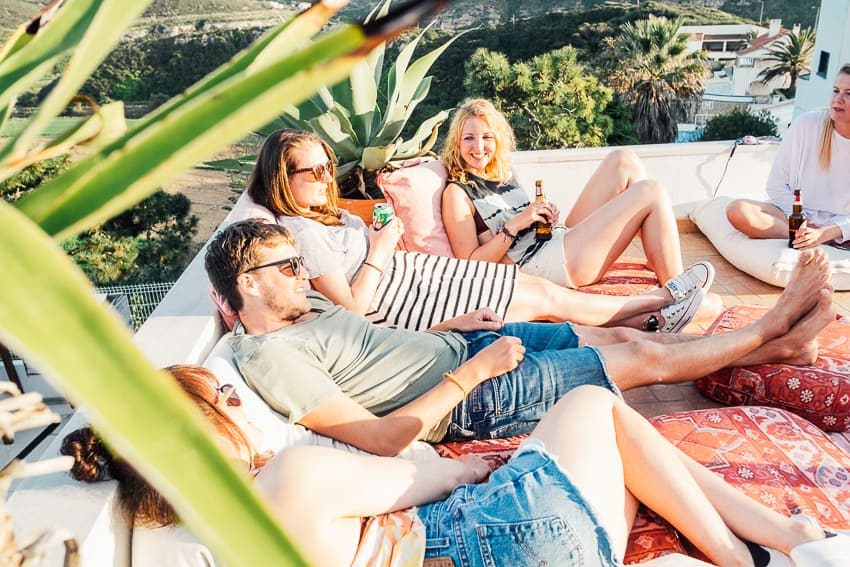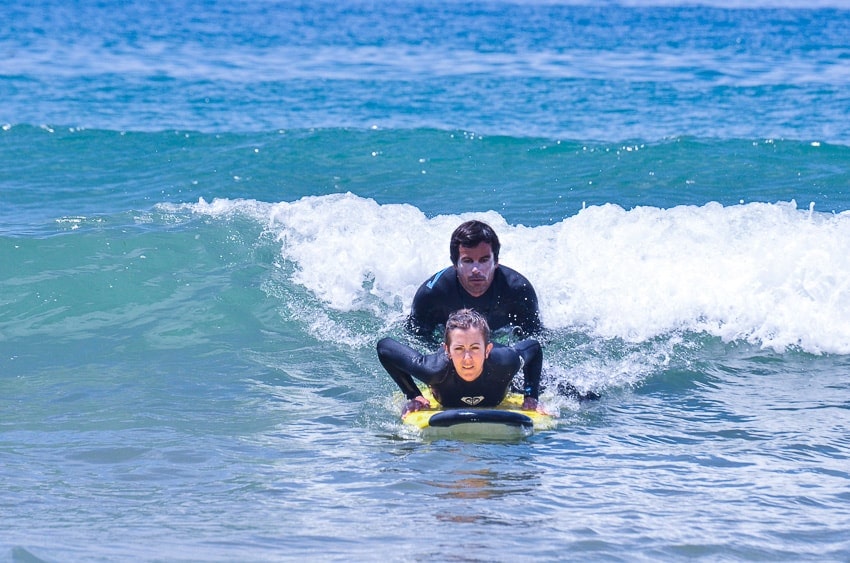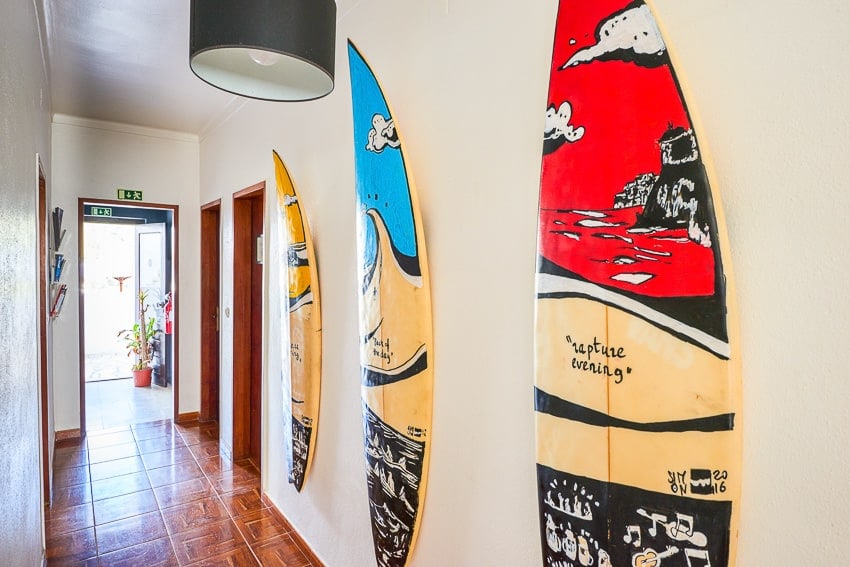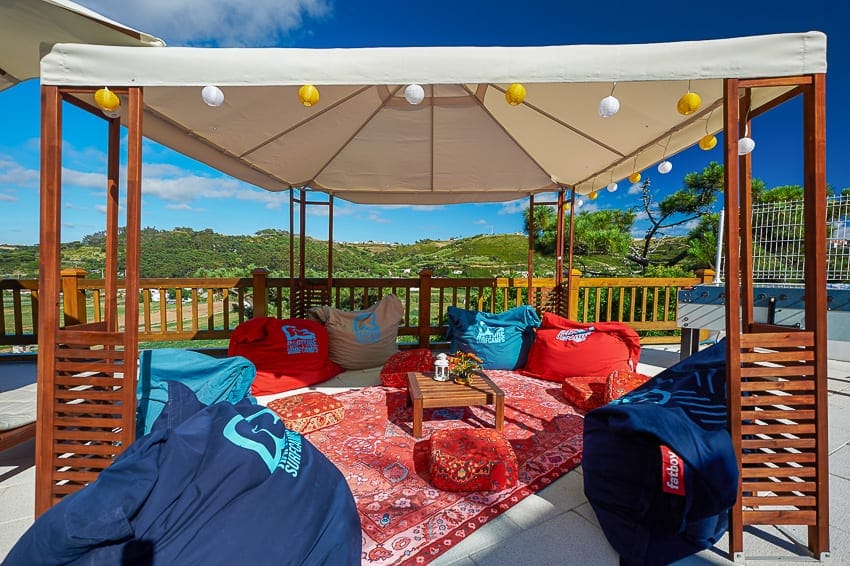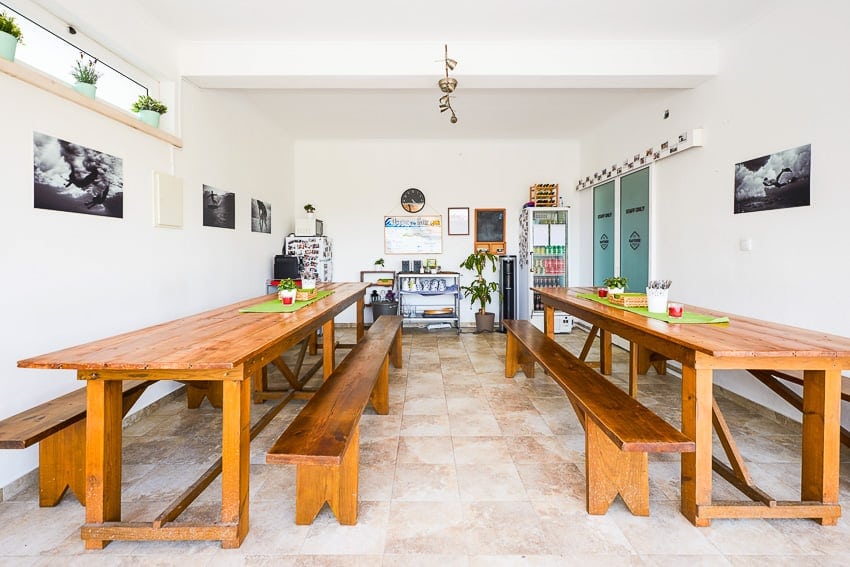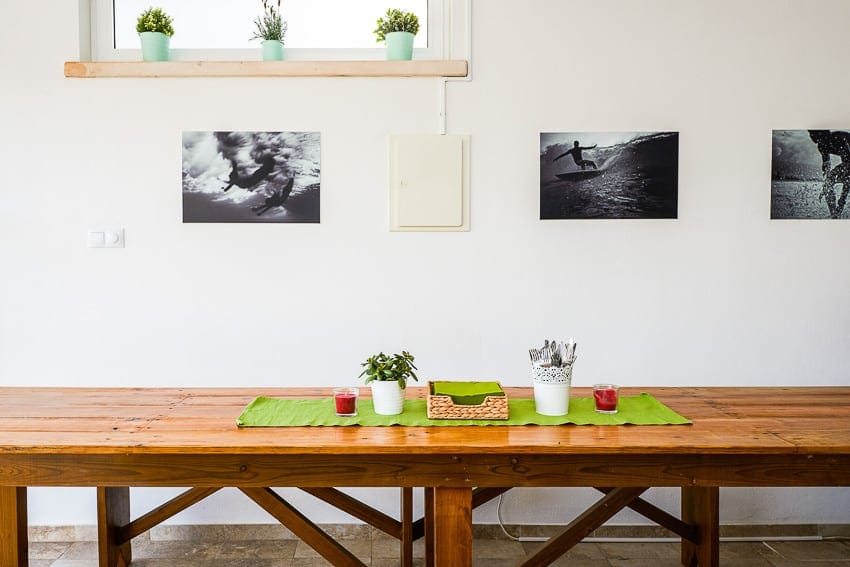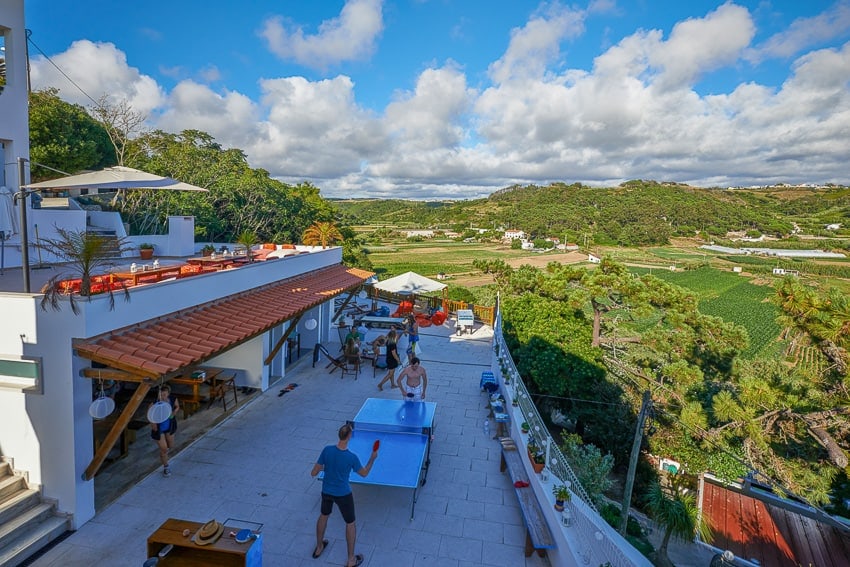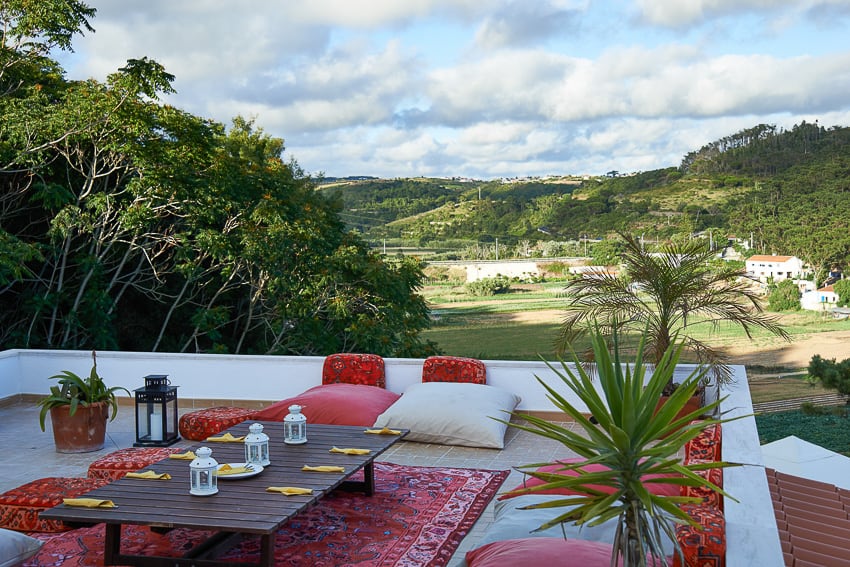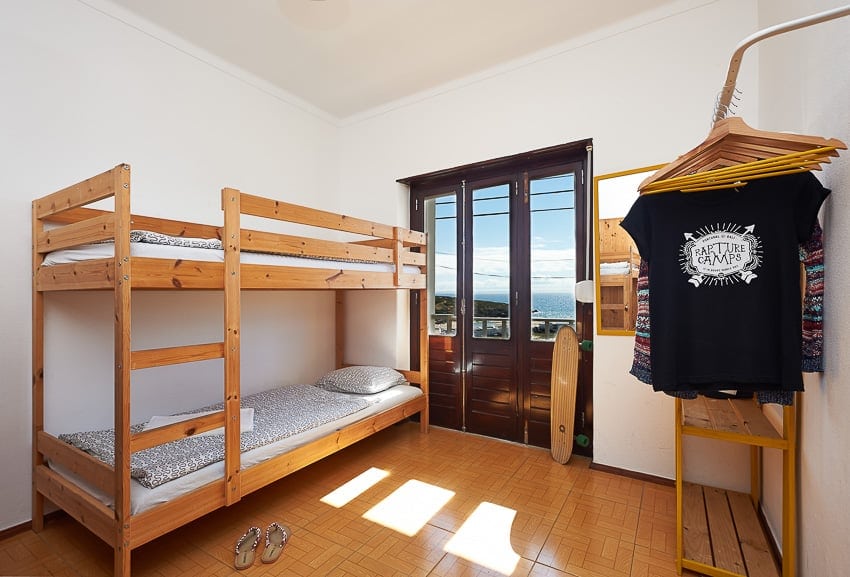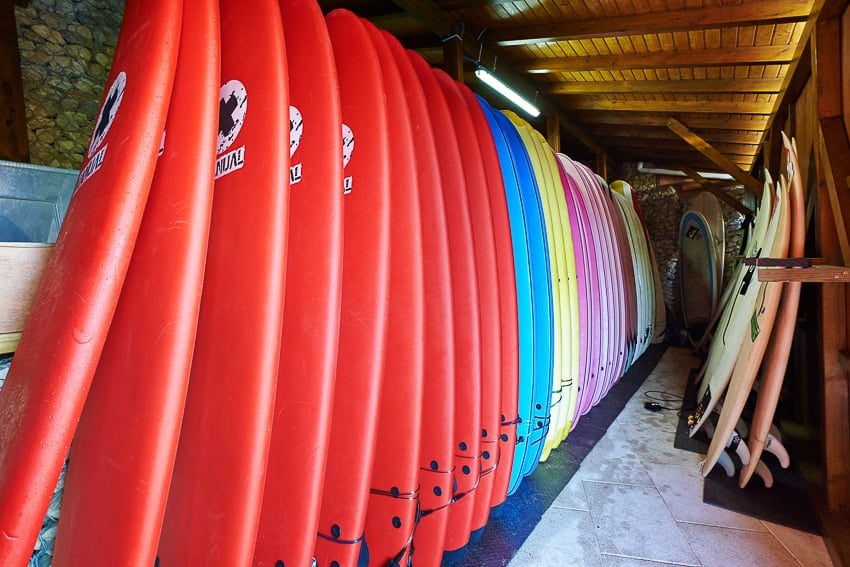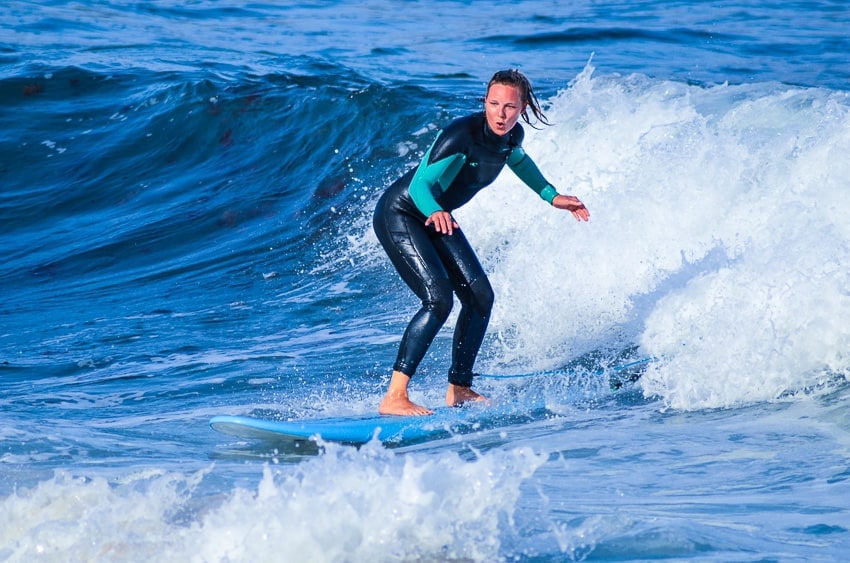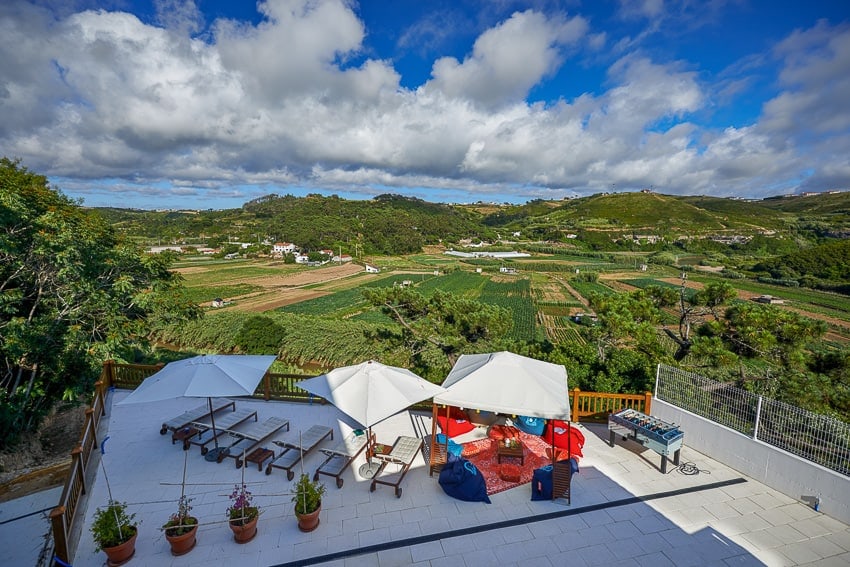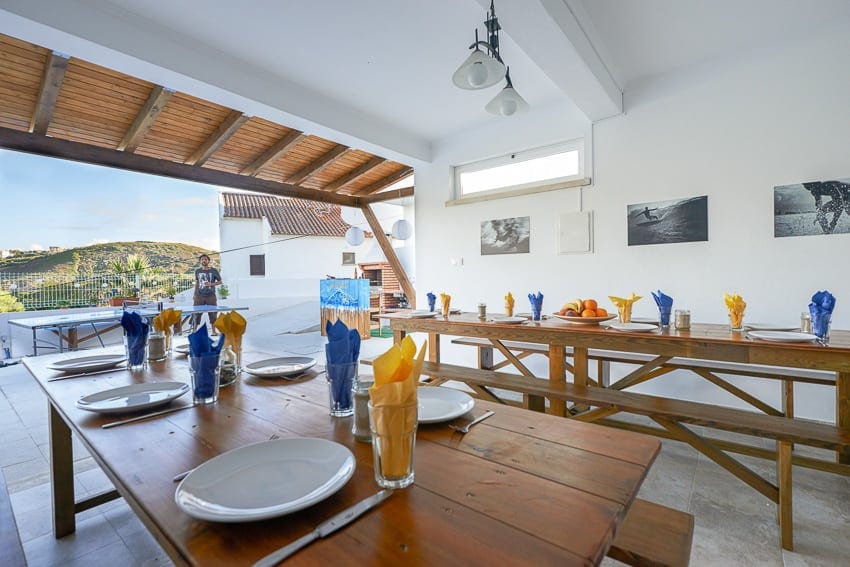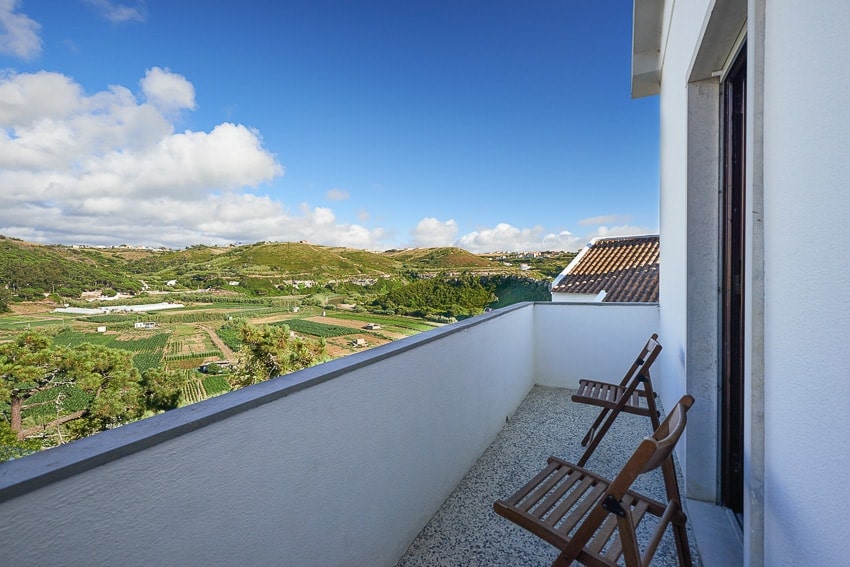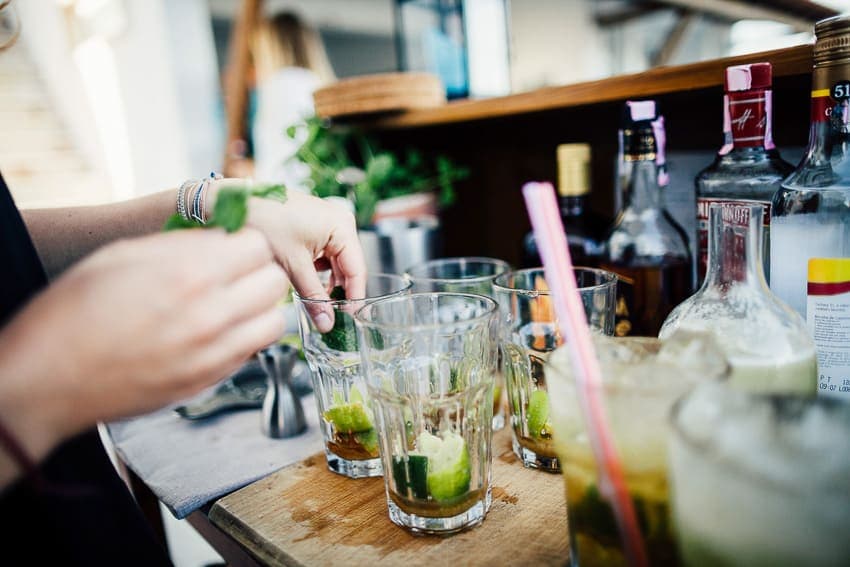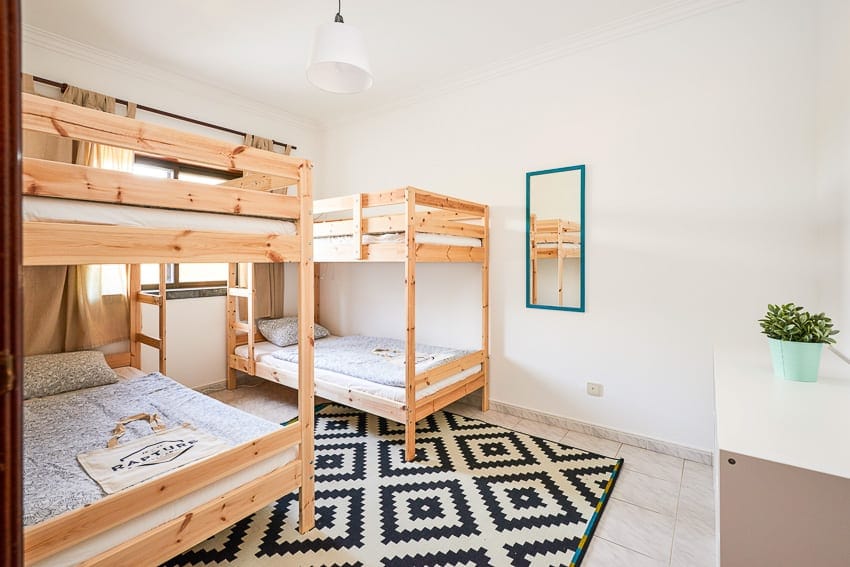 Rapture-Surfcamp-Portugal-30
Rapture-Surfcamp-Portugal-17
Rapture-Surfcamp-Portugal-46
Rapturecamps-Portugal-103
Rapturecamps-Portugal-Instagram-3
Rapture-Surfcamp-Portugal-20
THE SKINNY
LOCATION: Ericeira, Portugal
CLOSEST AIRPORT: Lisbon, Portugal
PROPERTY TYPE: Surf Camp
PROPERTY SIZE & STYLE: 4- and 6-bed dorm rooms, private double rooms, private apartment rooms
FAMILY FRIENDLY: Yes
WATER TEMP: 60 – 69 °F (15 – 20 °C) in the summer / 54 – 62 °F (12 – 16 °C) in the winter
SURF EXPERIENCE: Beginner to advanced
PRICING: From €39 (dorm) to €120 (private apartment room)