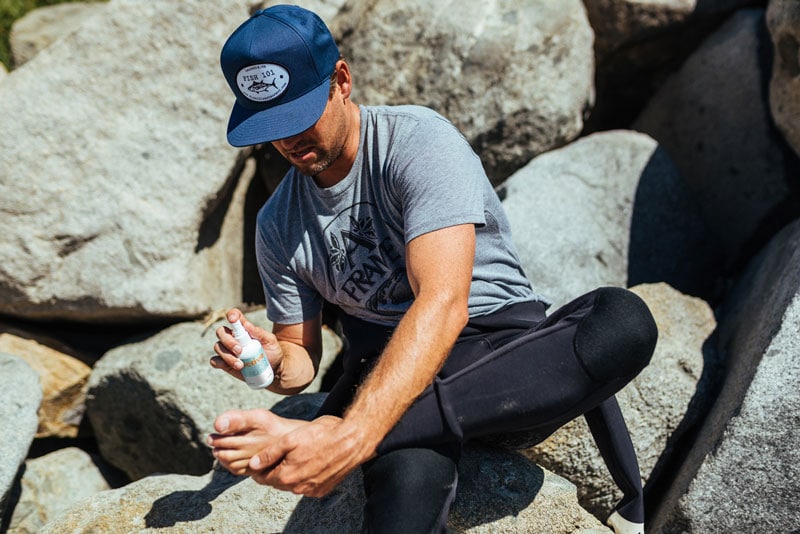 BLDG Active's ACTIVE Skin Repair products are a true game changer for surfers, travelers, and action sports enthusiasts alike. Remember the good old days of reef rash treatment that left most of us in tears? Yep, you know the drill, just rub a fresh cut lime in that raw wound they said, it'll be fine they said. Hah.
The good news (for the ones being tended to, not for the ones who like to see their pals suffer a bit) is, with this new miracle molecule, gone are the days of treating a coral reef cut with lime juice and alcohol.
Introducing your new surf trip savior: ACTIVE Skin Repair
For 20% off your purchase of ACTIVE Skin Repair, use promo code 'LUSHPALM' at checkout >> 
What is BLDG Active Skin Repair?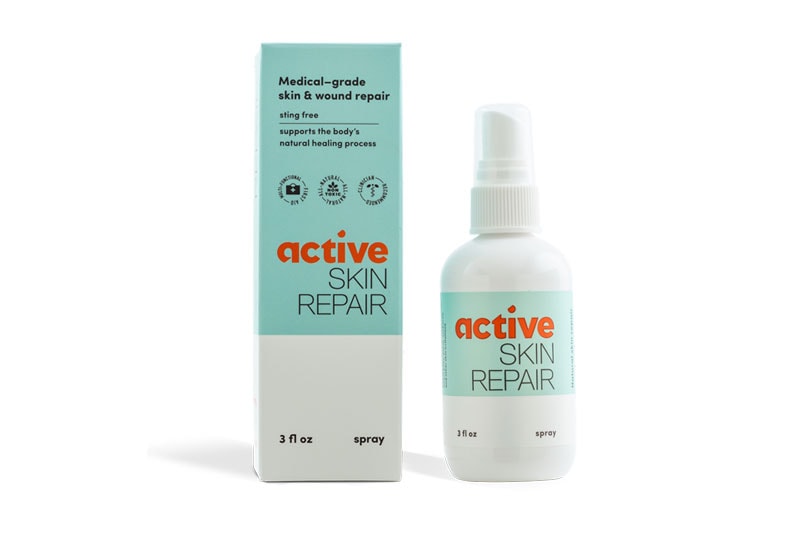 ACTIVE Skin Repair is a powerful new skin and wound repair product that hit the market in 2017. The World Surf League medical team used it all last season and has already adopted it as their go-to anti-bacterial wound treatment, so you bet it's the real deal. Only the best for the world's top surfers.
The active ingredient in this handy little product is Hypochlorous (HOCl), which is a molecule that is naturally produced by white blood cells in the human body as a response to injury.
When prepared with just the right ratios, the HOCl molecule kills 99.9% of bad bacteria and acts like your body's natural immune system to protect and produce good bacteria, significantly speeding up the healing process. Regenerative medicine leverages the amazing natural powers of the human body, which is what this product does.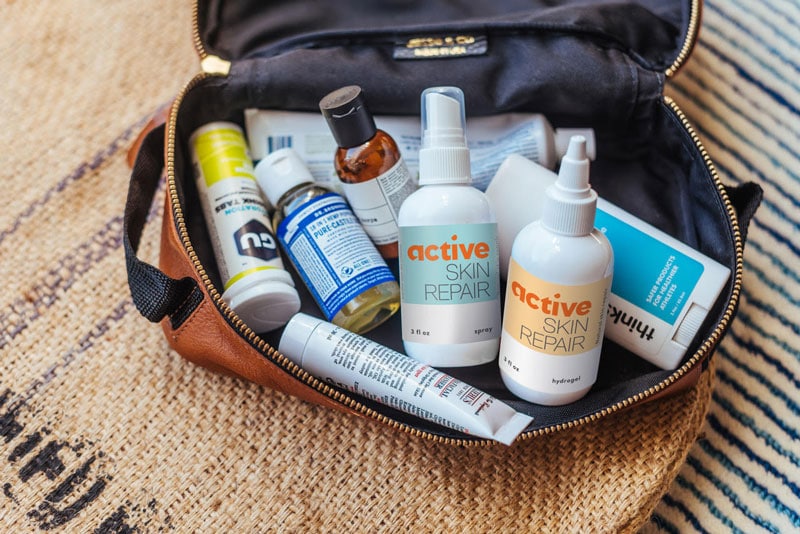 ACTIVE Skin Repair has multiple medical uses for common ailments that can happen on a surf trip–think of it as an all-in-one ointment for your next wave-hunting expedition.
Available in a liquid spray or gel form, the product comes in a 3-ounce bottle and ultimately replaces the need for hydrogen peroxide, Neosporin, Betadine, anti-inflammatory gels, anti-rash creams, after-sun lotion, itch relief (insect-bites) and other surf first aid kit essentials.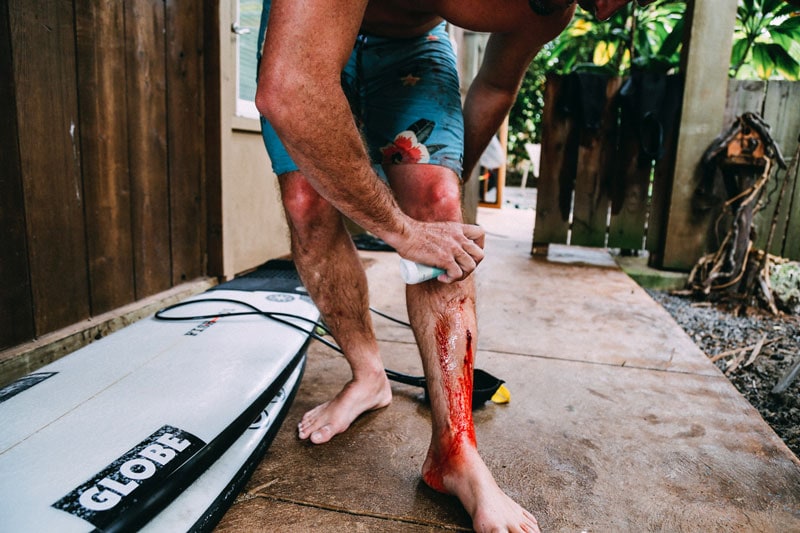 ACTIVE Skin Repair can be used to treat bacteria-ridden reef cuts, itchy and inflamed bug bites, painful sunburns, and just about any other type of skin wound or irritation. Just spray the liquid or apply the gel, wait 15 seconds, and you're good to go.
The cherry on top is that it's 100% natural, completely non-toxic, antibiotic free, petroleum free, doesn't sting when you apply it, and it's no problem if you happen to get it in your eyes or mouth.
Sound pretty awesome? That's because it is.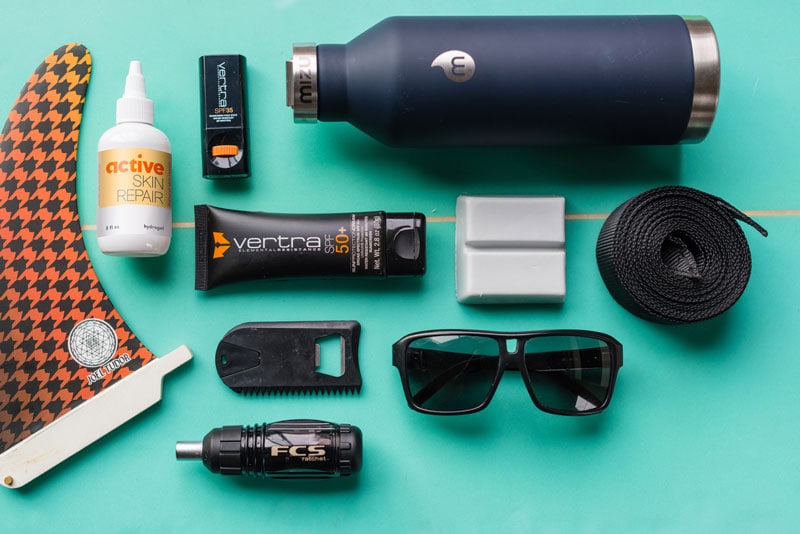 On an environmental note, many popular anti-bacterial gels are made from petroleum jelly– the production of which is terrible for our oceans and the environment. Since ACTIVE Skin Repair is all natural and non-toxic, it's just as good for the environment as it is for your body.
Luckily, I haven't had the chance to rigorously test ACTIVE Skin Repair yet. But I've used it on a couple reef cuts and it worked great! Also, my wife used ACTIVE Skin Repair on an itchy skin rash a few times and got instant itch relief.
So do yourself a favor and order a bottle to have on hand at your house and ready to go for your next surf trip. Your body will thank you, and so will anybody who needs some basic first aid.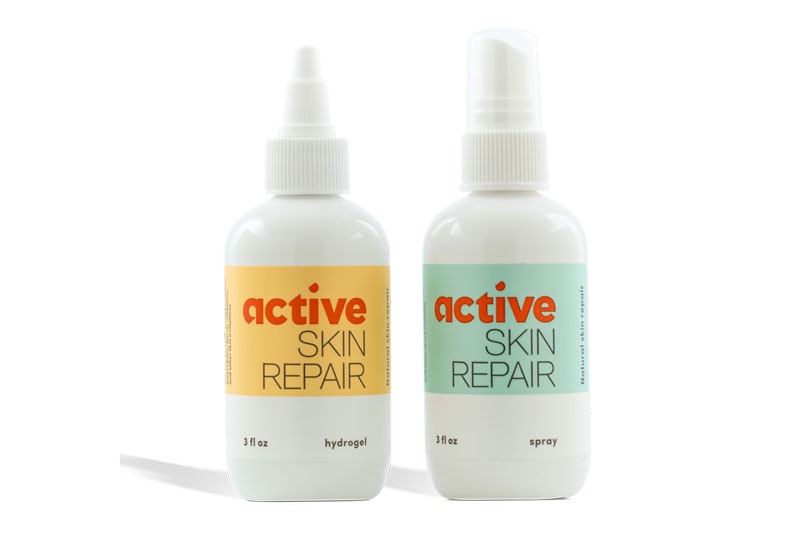 *This post was created in partnership with BLDG Active, all opinions are our own.