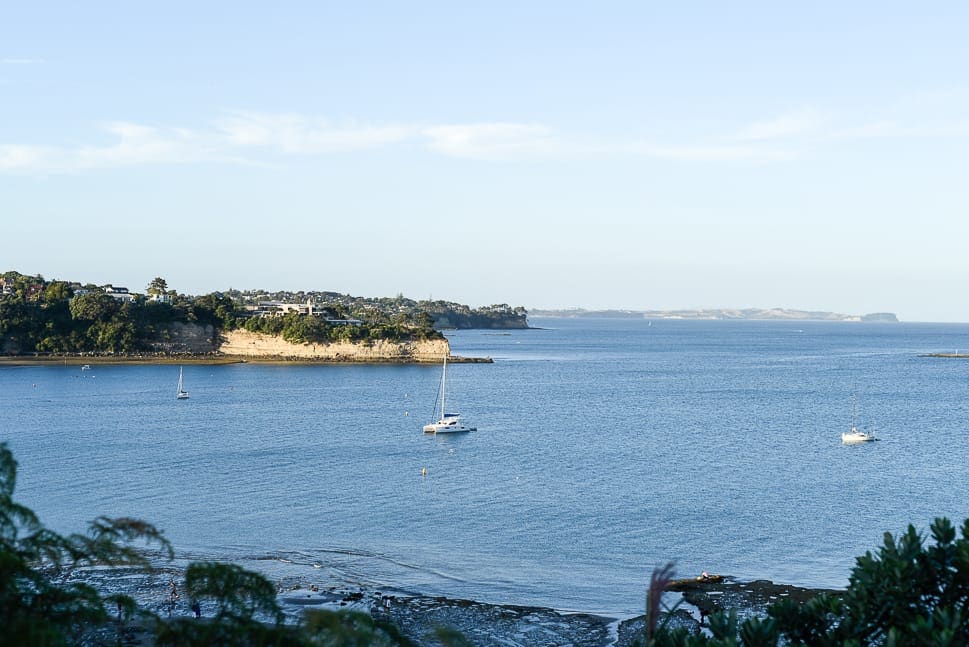 When I meet people who have traveled all over the world, a question I love to ask is what their favorite destinations are. Time and time again, people have told me that New Zealand is one of their top favorite places. And I've heard this from many different types of people—from backpacking 20-something year-olds to round-the-world sailors in their seventies.
We've even heard from very well-traveled surfers that New Zealand is a favorite surf destination. Yes, seriously.
After hearing so much great hype, Eric and I planned to spend five weeks in the land of the long white cloud. We had read about premium uncrowded surf, natural wonders galore, and really lovely people. What we found was all of the above and a whole lot more.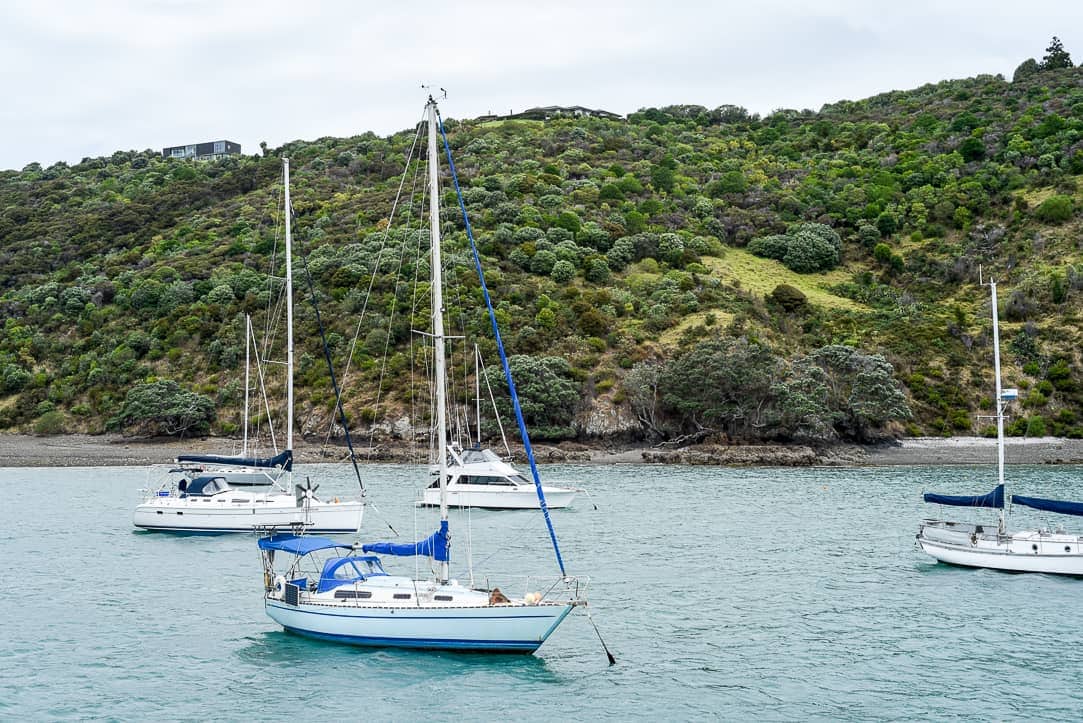 There's so much to do and see in New Zealand it's almost overwhelming. When Eric and I started planning our itinerary, we had a long list of places we wanted to visit in the North and South Islands. When we actually put pen to paper and worked out the logistics, we learned very quickly that it just wasn't possible to hit every place on our very long list… yep, even with five weeks. Here are only a few of our failed attempts…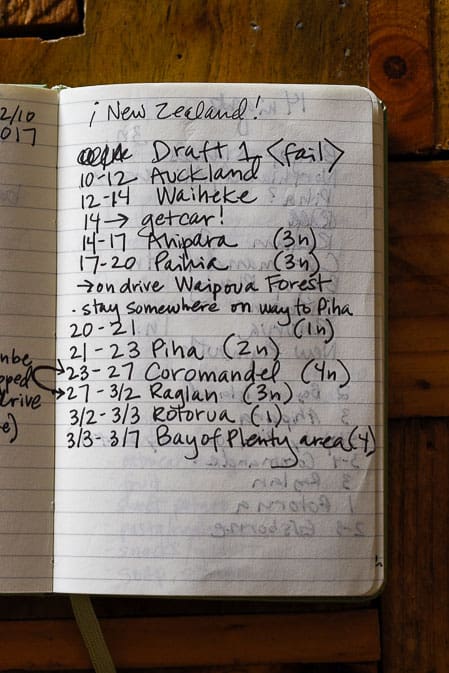 There's simply so many amazing things to do and see in New Zealand, you could spend a couple years touring around. Then add in the factor that we wanted to hit a whole bunch of surf spots… but if we were to visit so many, then we'd have limited time in each spot, which meant limited windows for good conditions.
We had to make some hard decisions and hope that Poseidon would cooperate in the wave department. After several rounds of attempted destination planning, we settled on a rough itinerary.
Even though we had heard a lot about the incredible South Island, we planned to spend more time in the North Island because that's where the bulk of the consistent surf is. Here's our final route:
Spoiler alert: we had a seriously awesome trip and loved New Zealand. Friendly people, beautiful country, fun (sometimes very uncrowded) surf, and heaps of things to do and see.
Since we covered a lot of ground, we've split up our journey into three different blog posts. This is post #1 and the other two are on the way, so stay tuned!
Part 1: Auckland, Waiheke Island, and Beyond
Part 2: Surfing New Zealand / The Best Waves I've Ever Had
Part 3: South Island Adventuring (coming soon)
AUCKLAND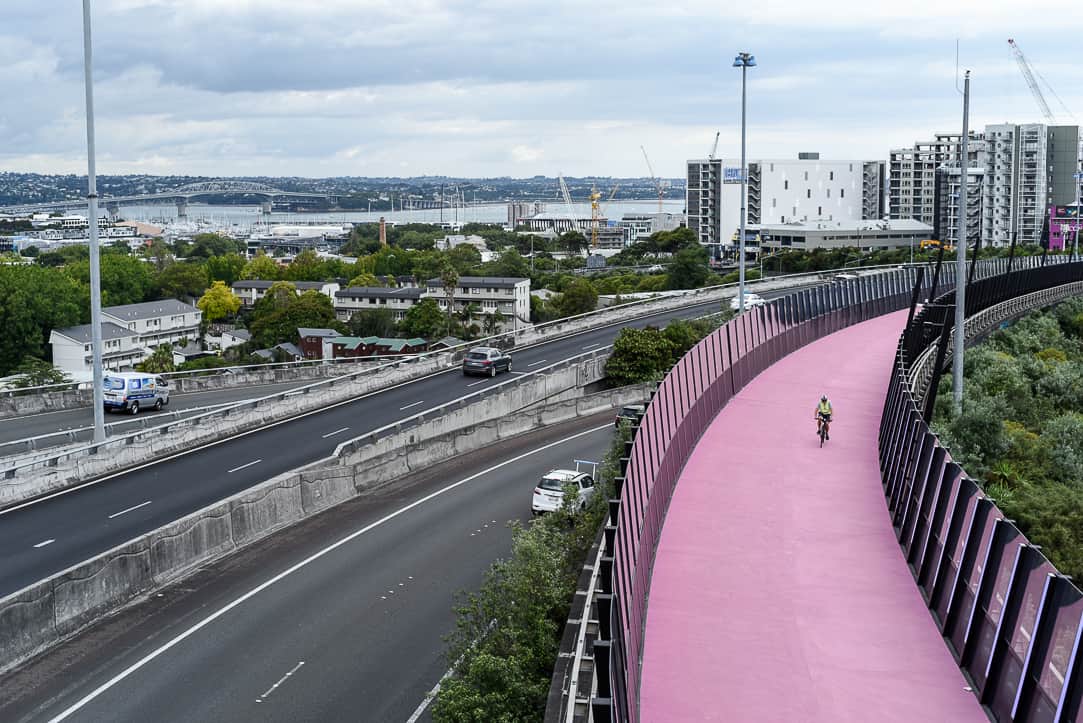 We flew into Auckland in early February at the peak of New Zealand's summer. We decided to stay in one spot for a week to catch up on some work, so we settled into Browns Bay, a small town in North Auckland.
Browns Bay reminded us a bit of back home in North San Diego, so we settled in quite nicely. A sleepy little beach town full of craft beer, tasty food, and gorgeous views… what's not to love?
We caught up on some work, relished in staying put for a week in one place, and managed to binge watch Stranger Things (if you haven't seen it then as soon as you finish this blog go watch it. Seriously. Immediately.)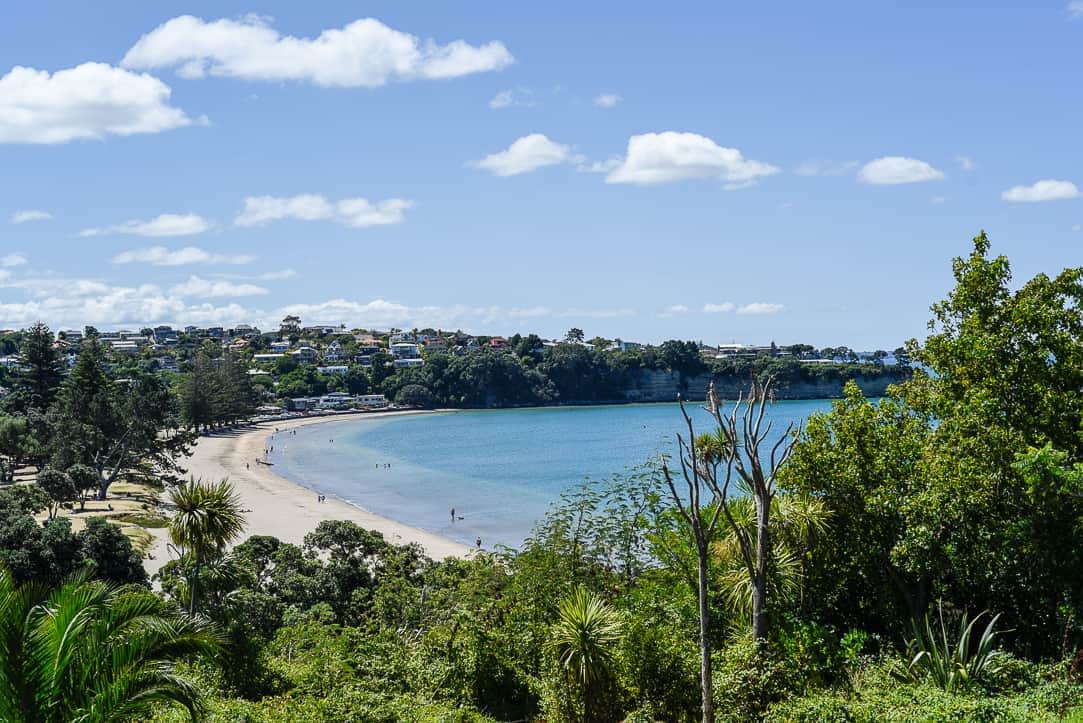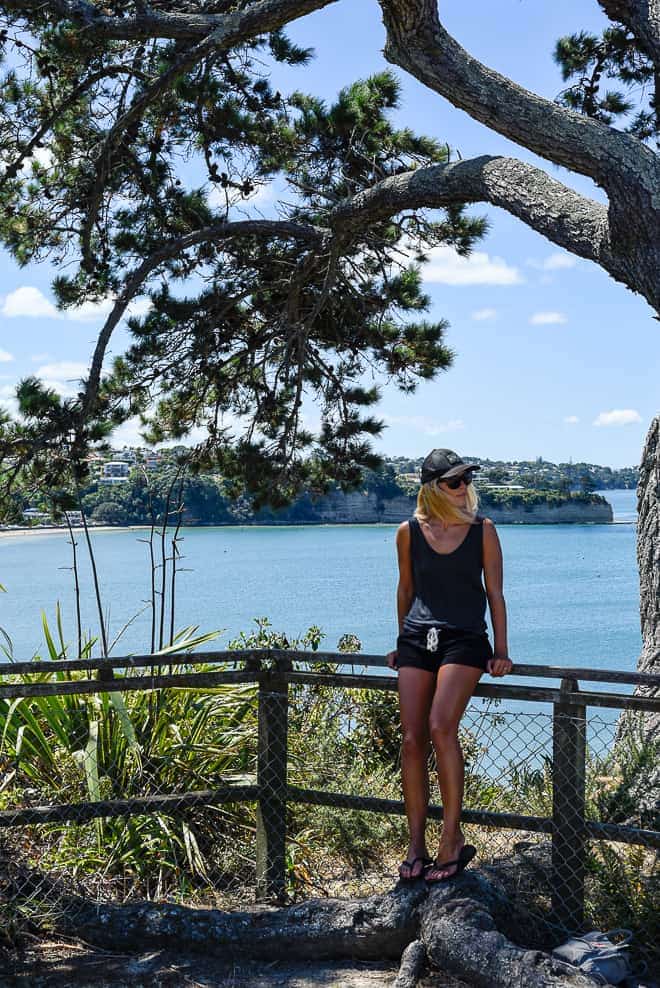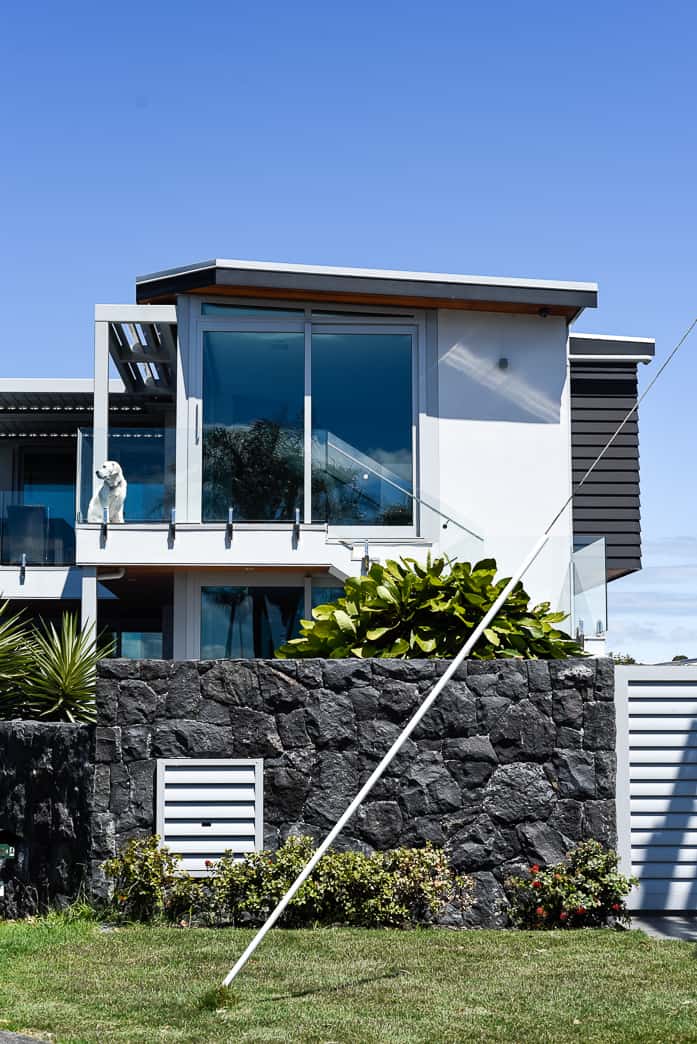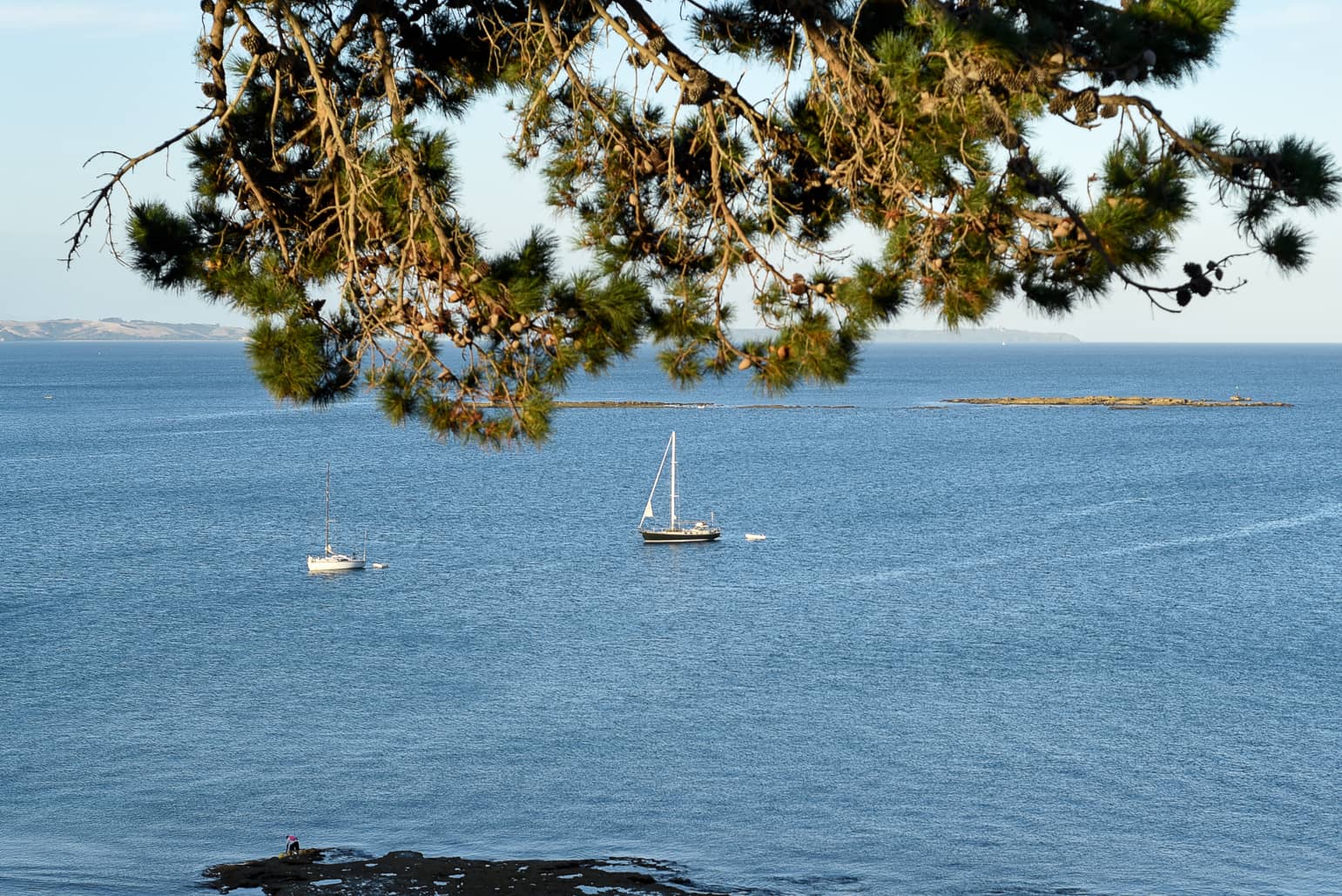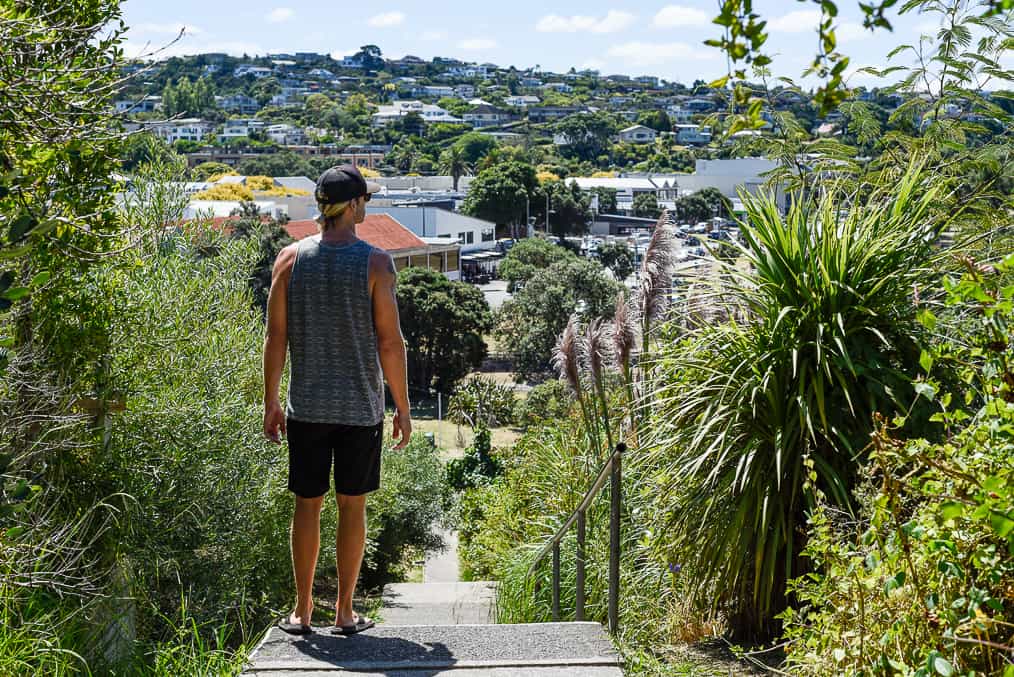 After our week in Browns Bay, we headed to Auckland proper to explore the city for a couple days. We had actually heard from a few people that we shouldn't spend much time in Auckland… but we decided to not listen to that advice, and it was a good reminder to always check things out for yourself.
We loved our time in Auckland! A lovely (and shockingly clean) city full of museums, parks, and fantastic restaurants.
We walked all over the city exploring main attractions and picture perfect neighborhoods like Parnell and Ponsonby. We took a really great free walking tour and learned about the city's architecture and history.
We visited New Zealand Maritime Museum and Auckland War Memorial Museum where they house a treasure trove of artifacts from Maori culture and New Zealand's relatively short, but rich history. And of course, we stuffed our faces with delicious food, craft beer and coffee. Because it was so darn delicious.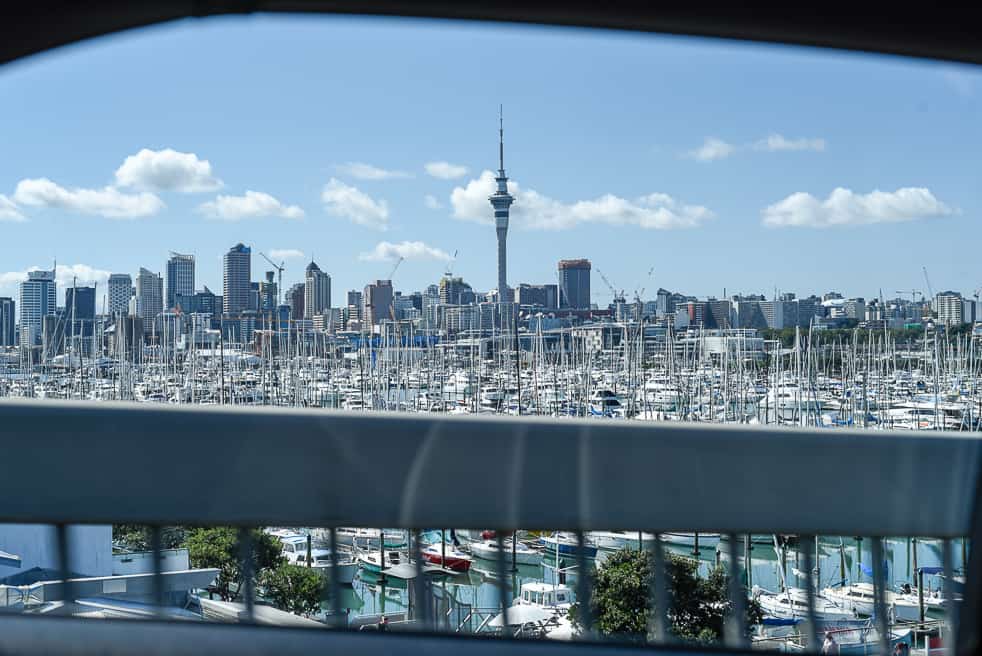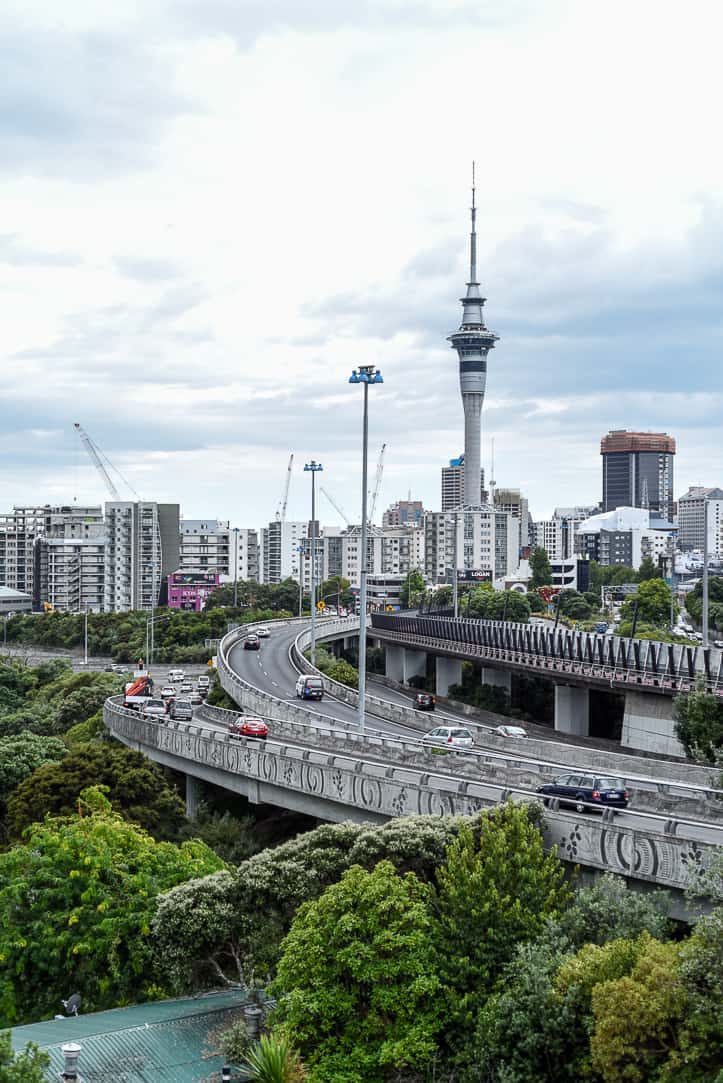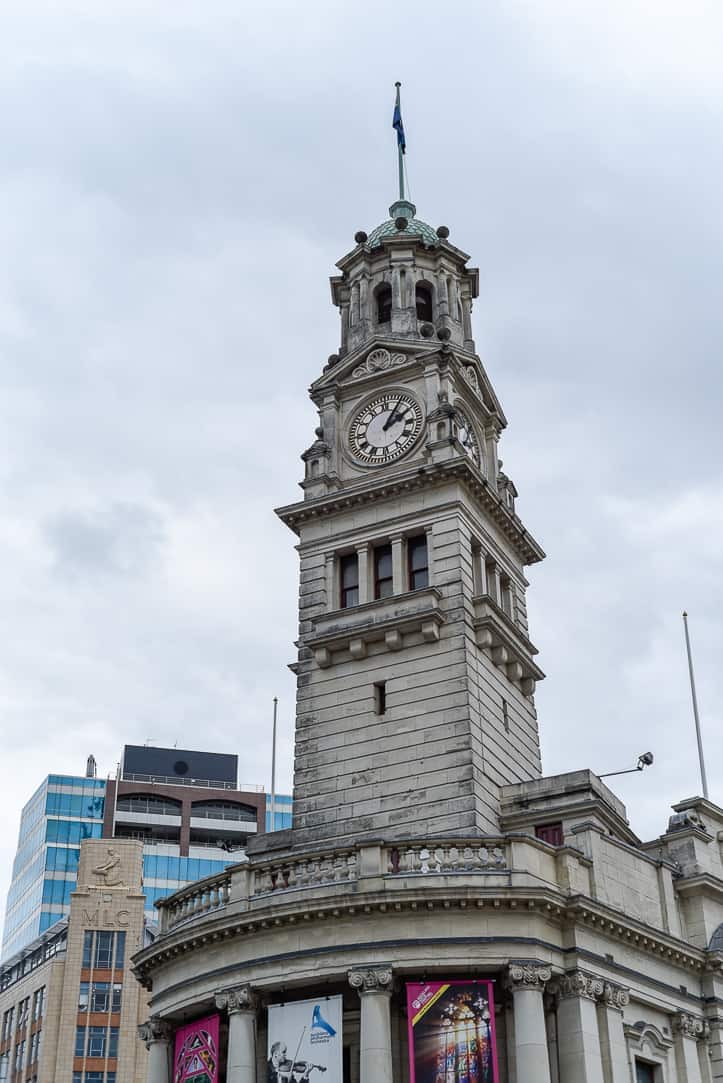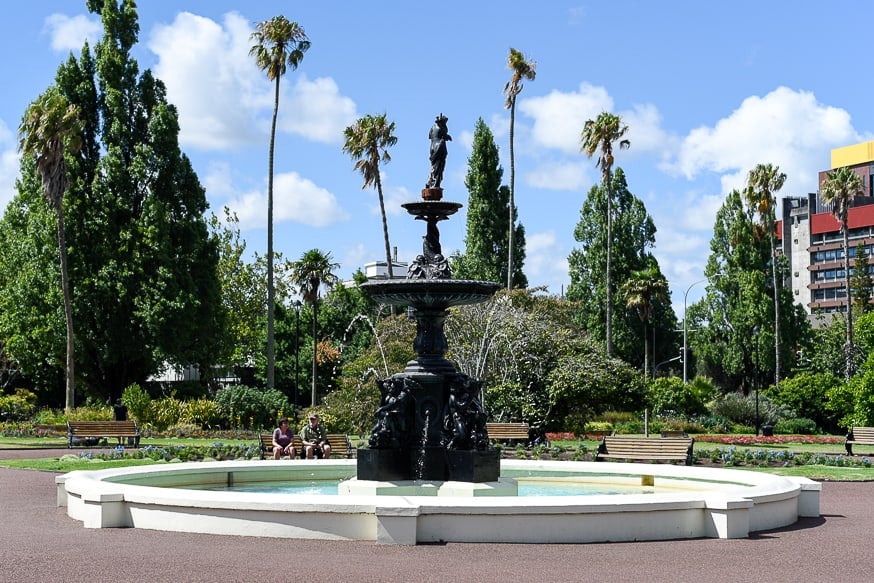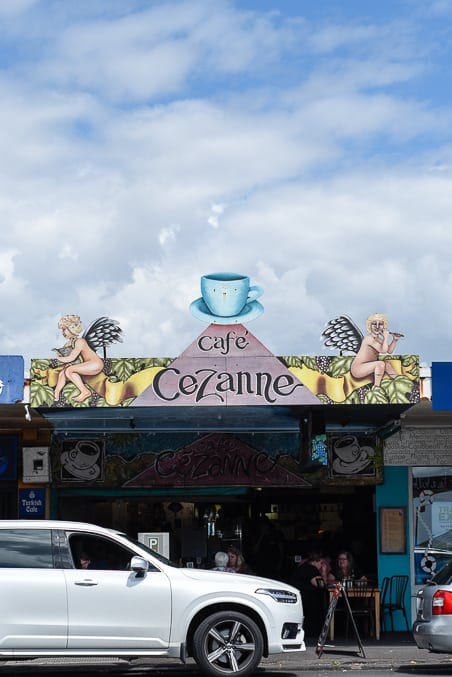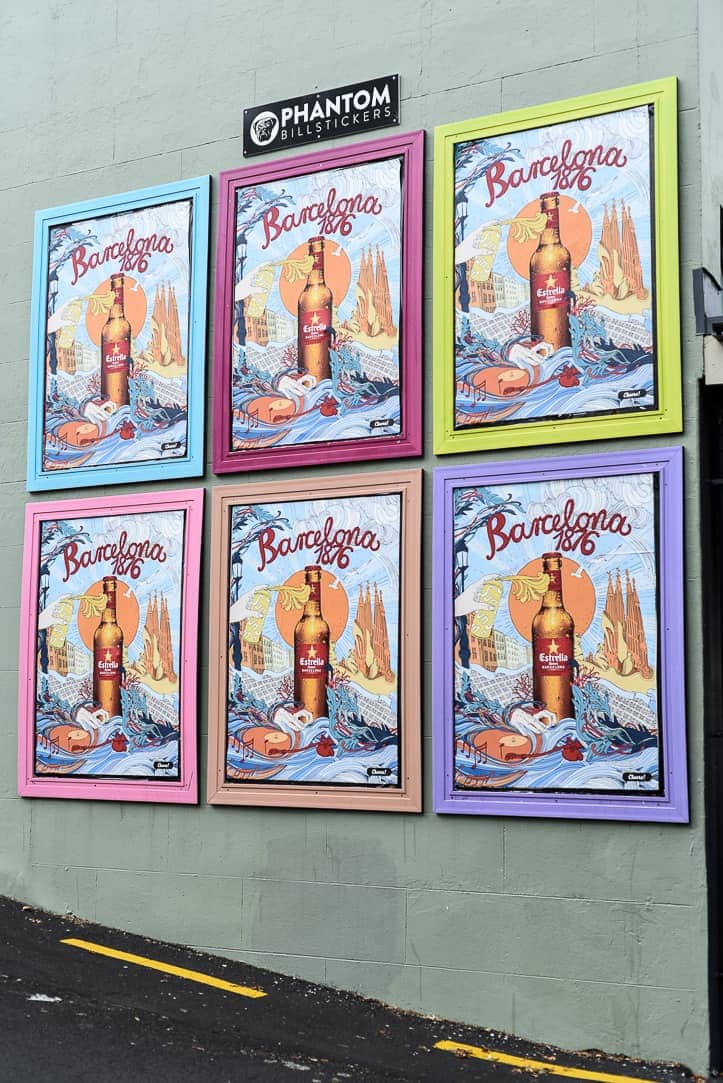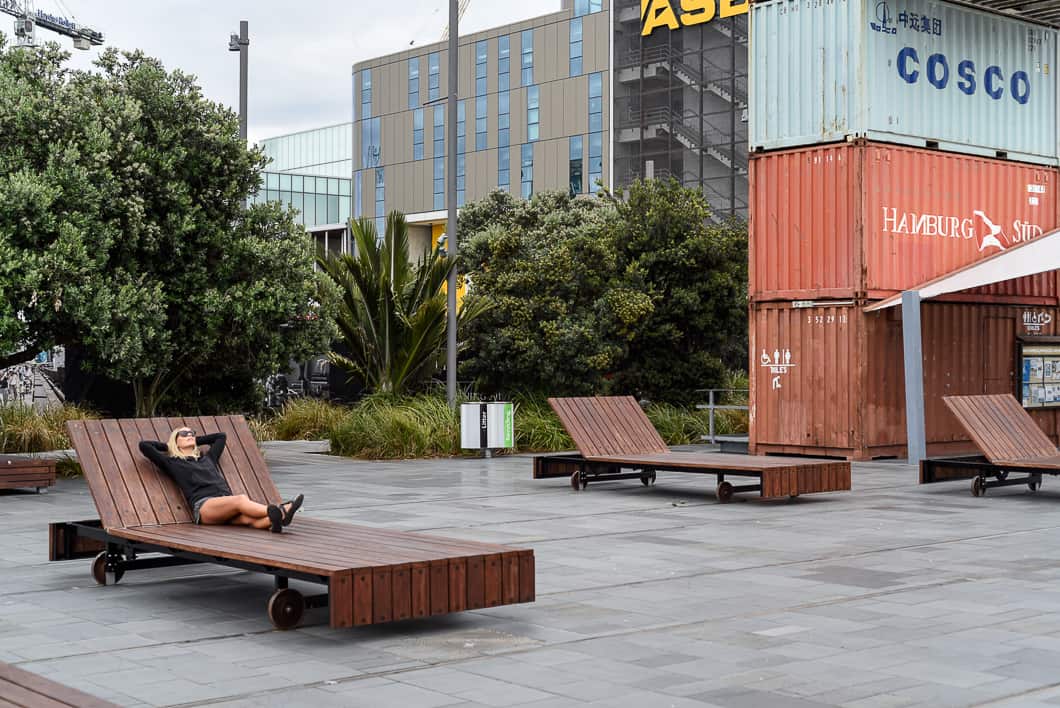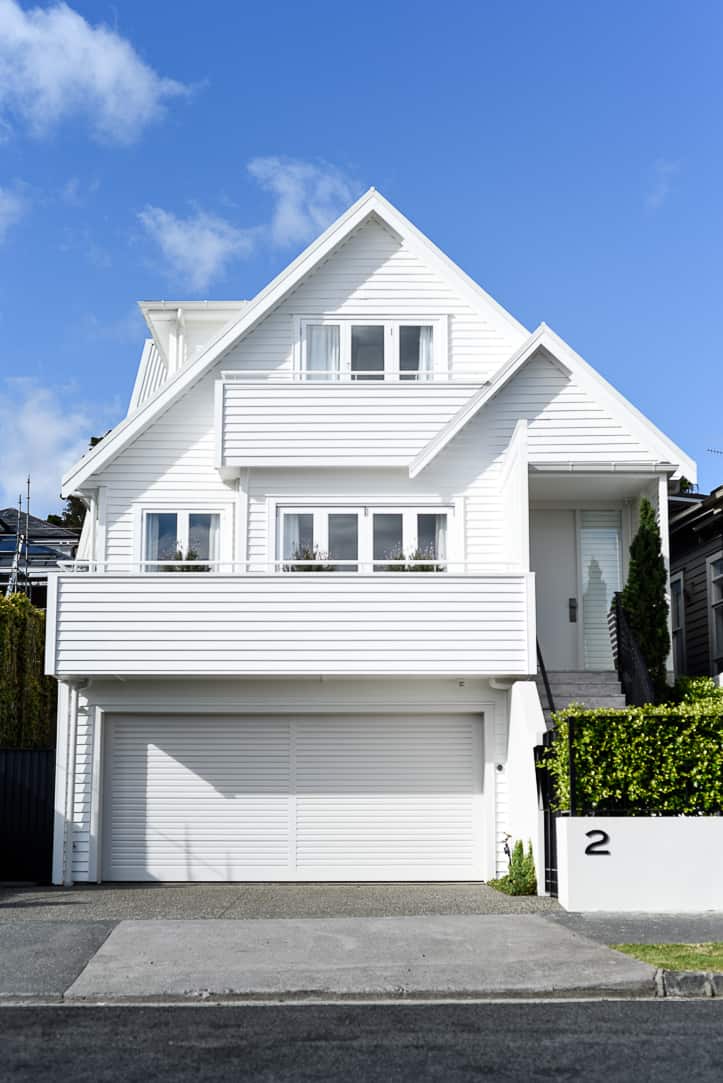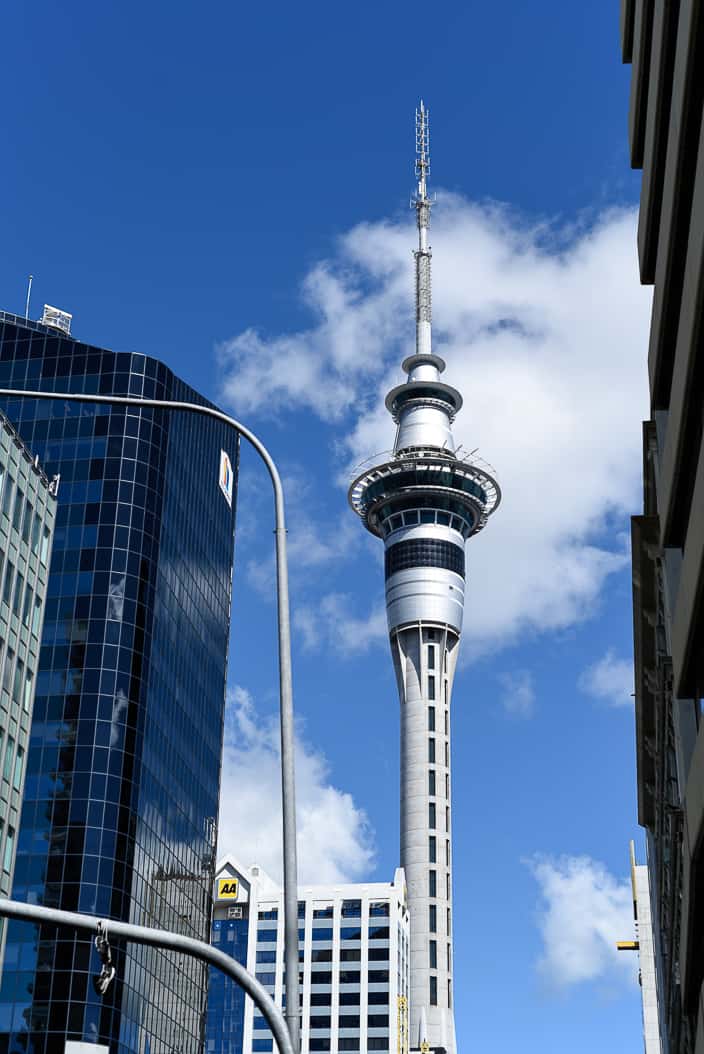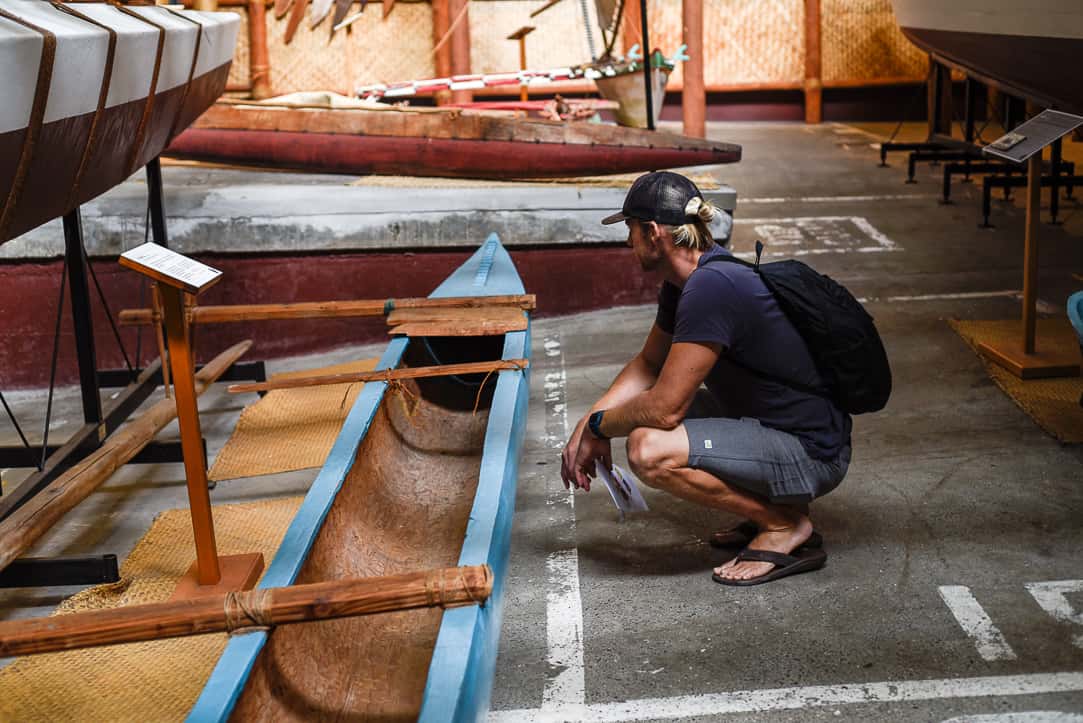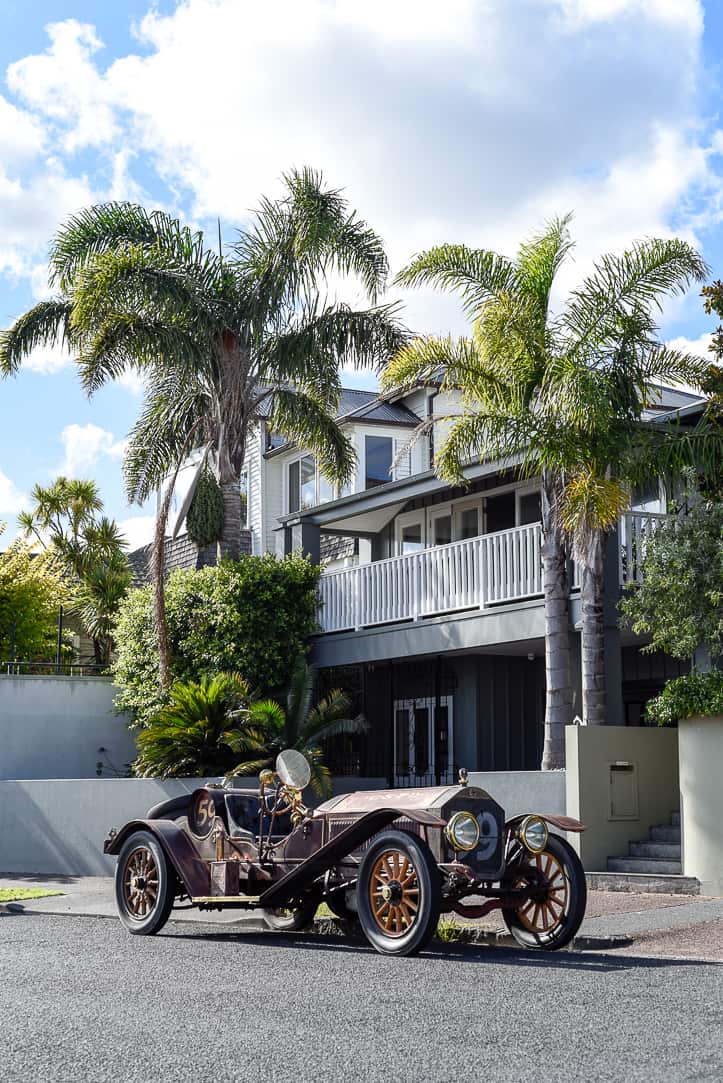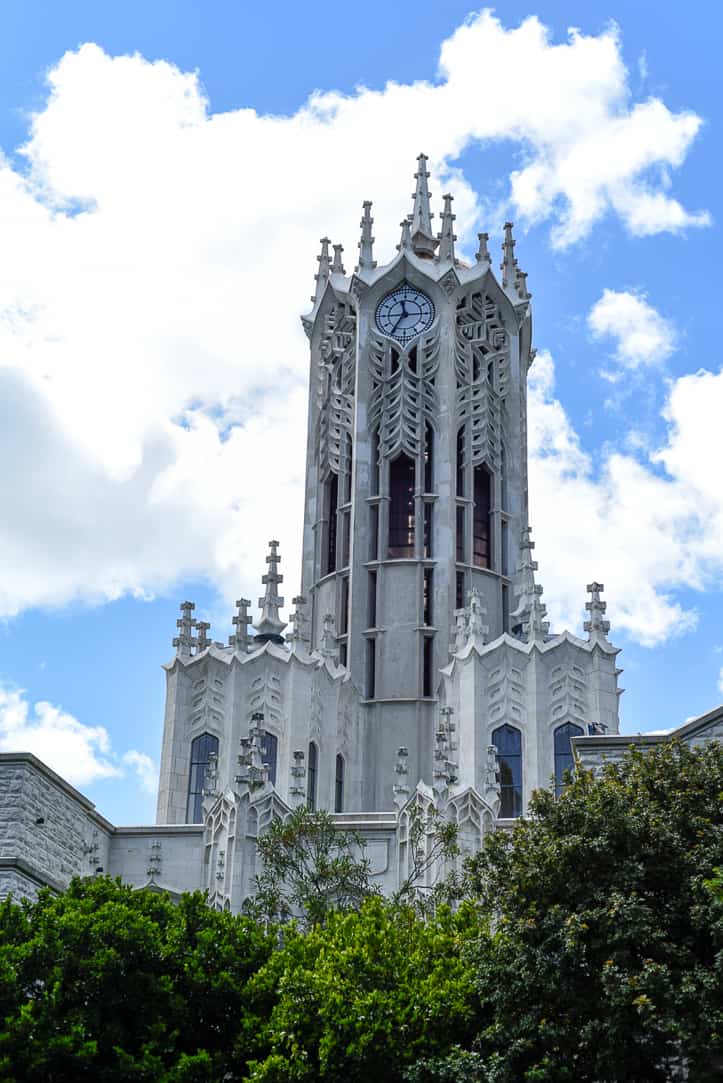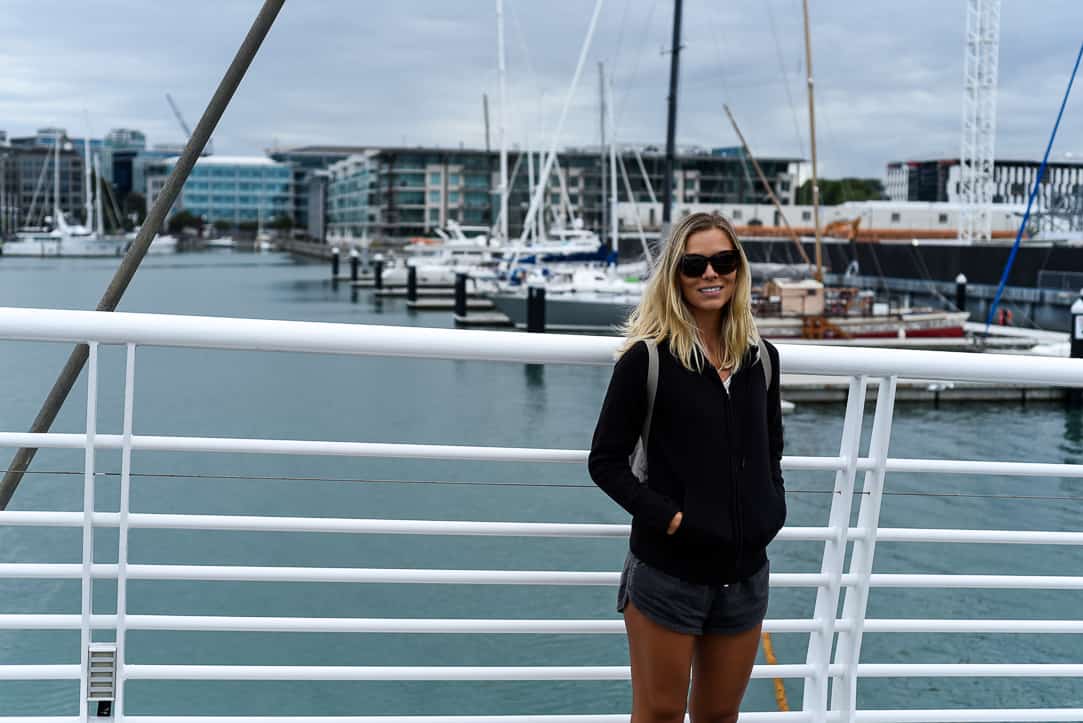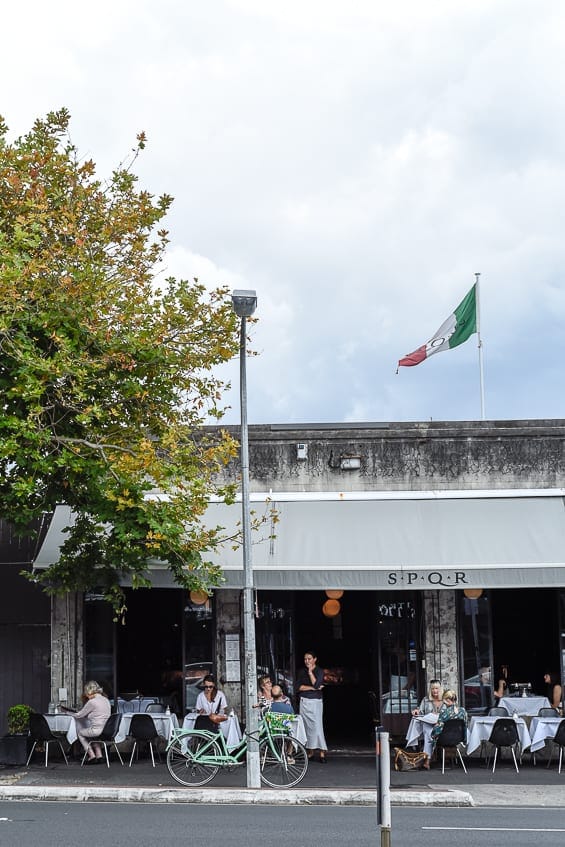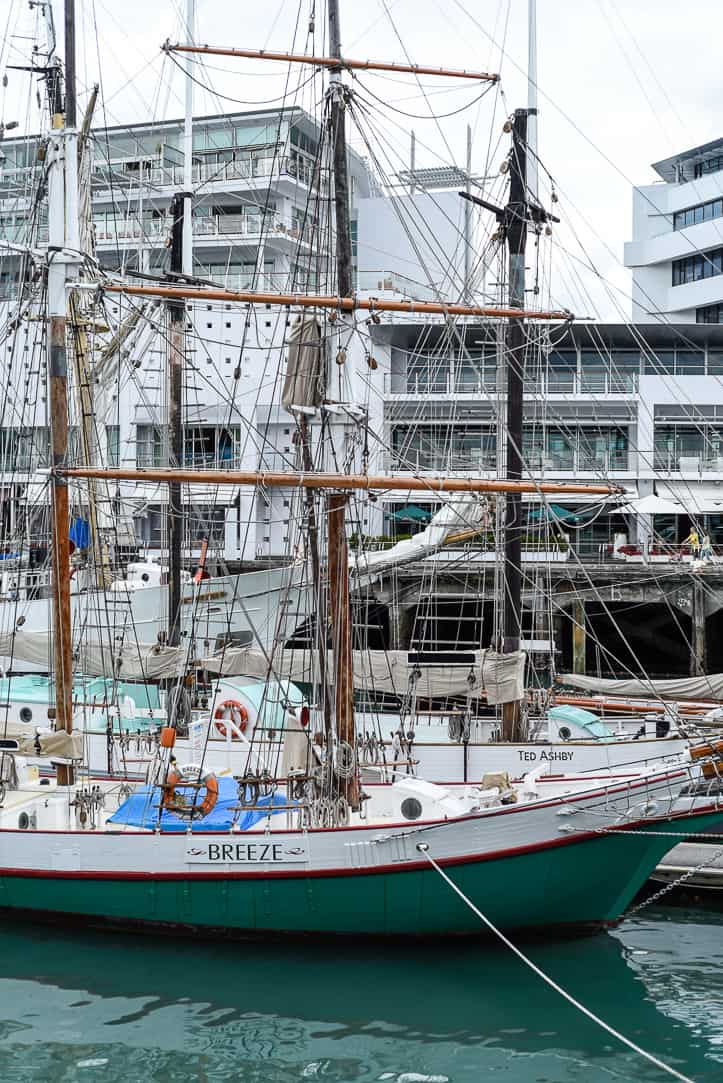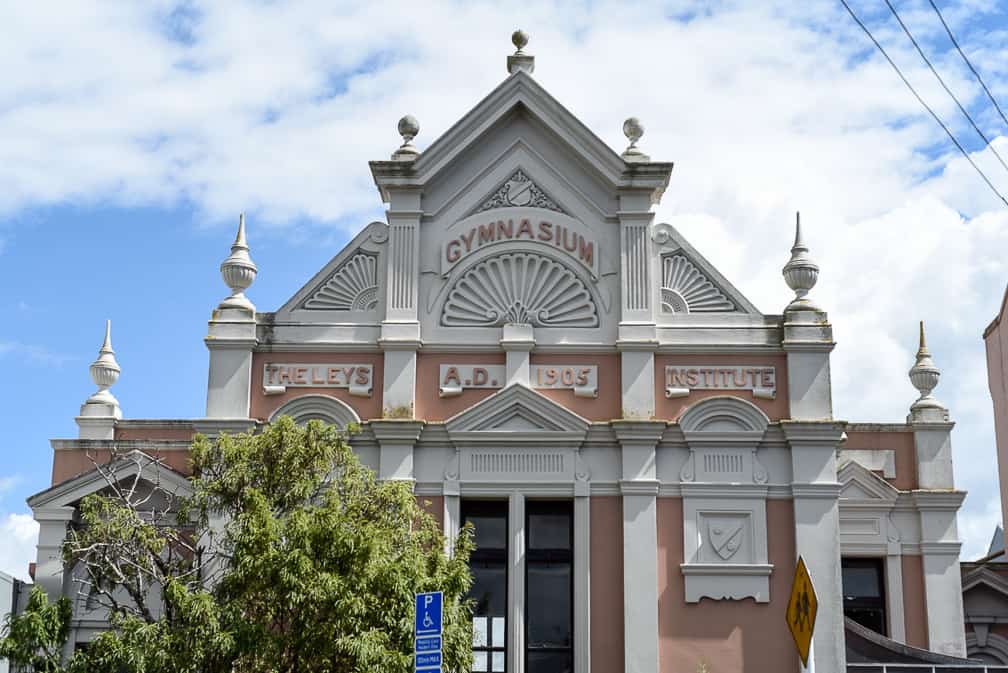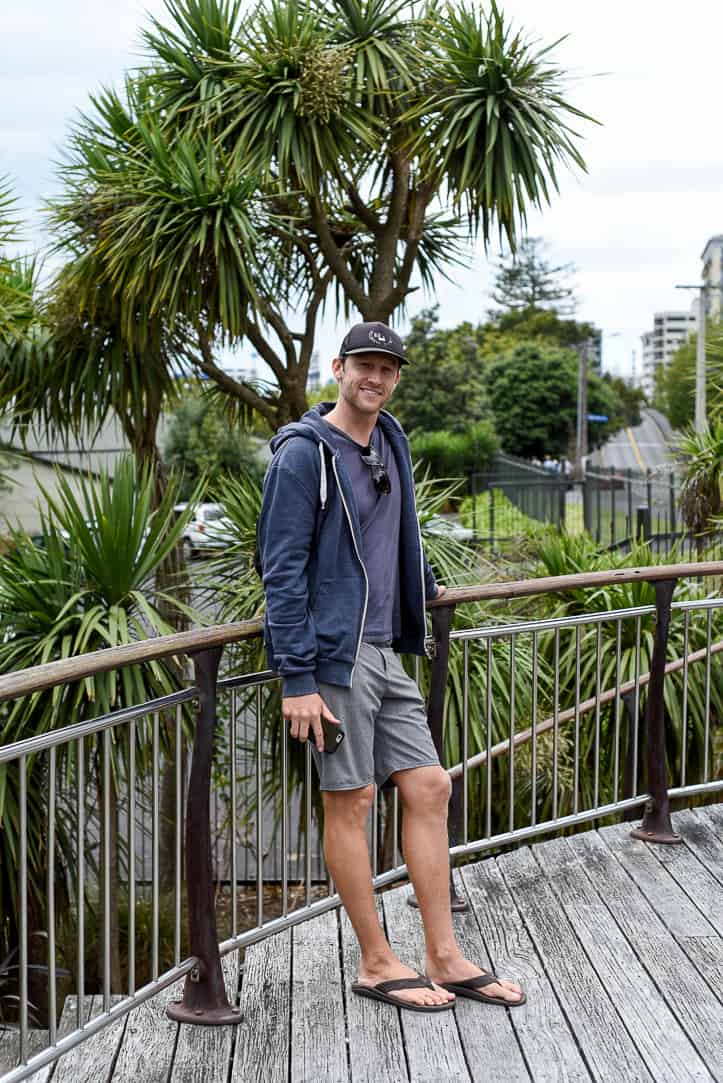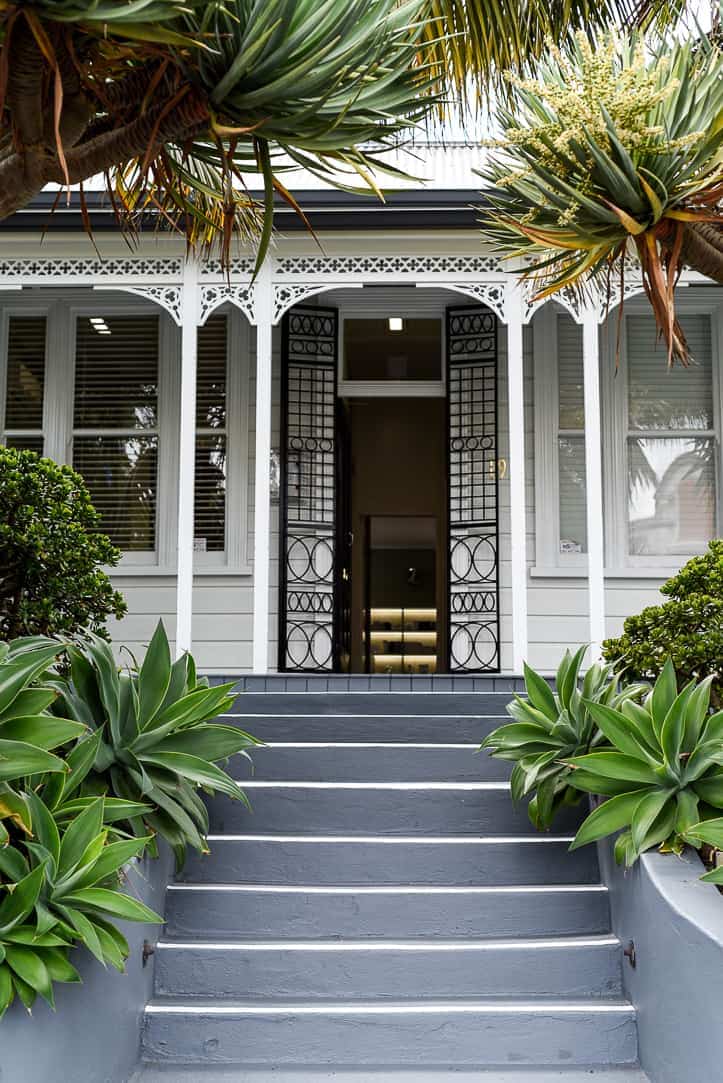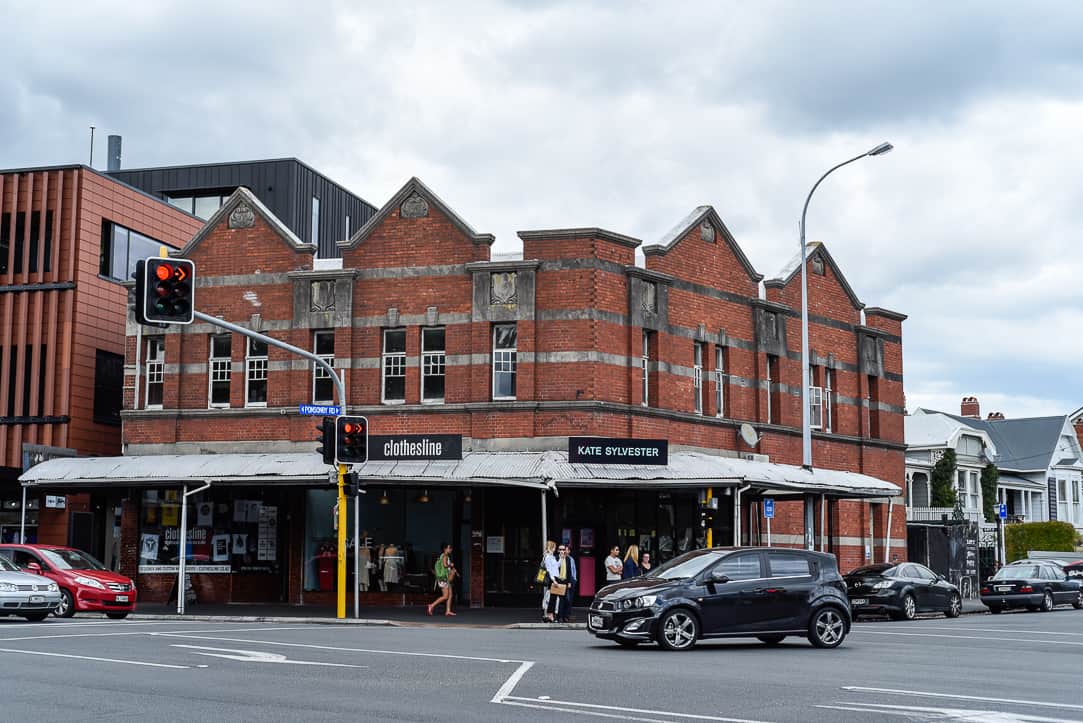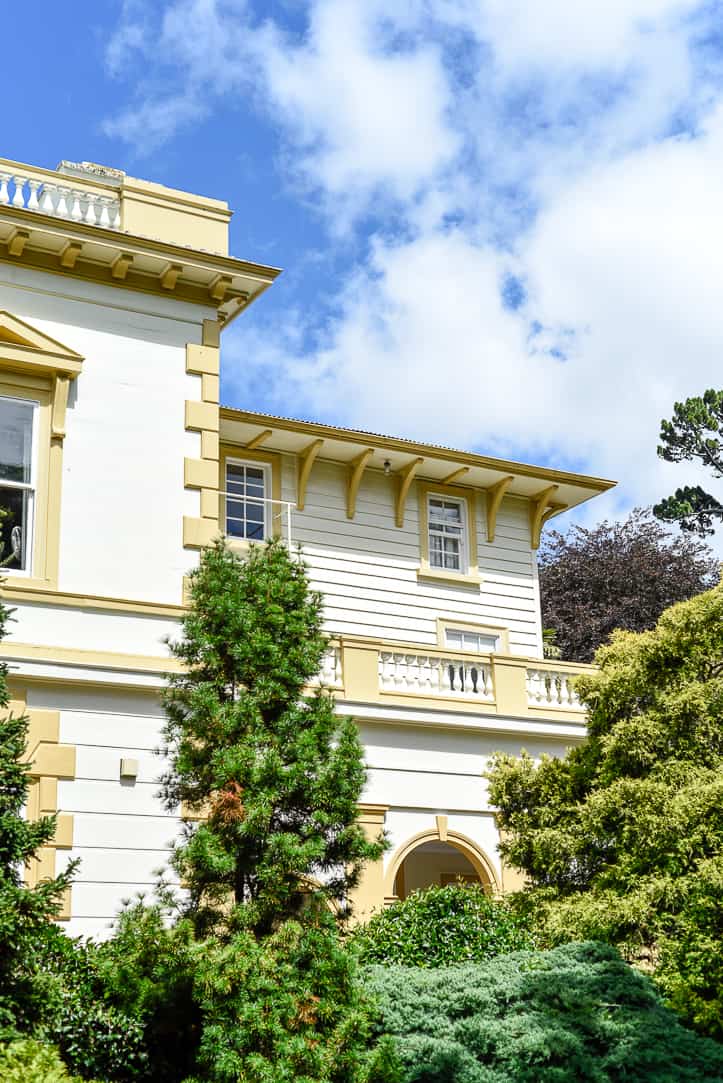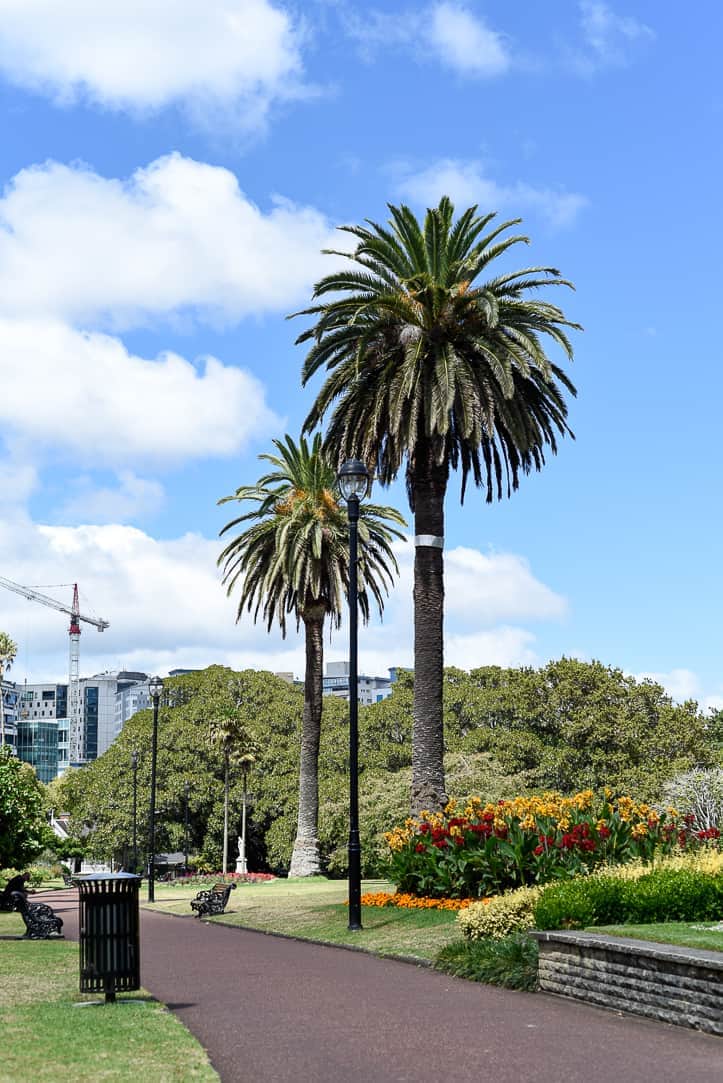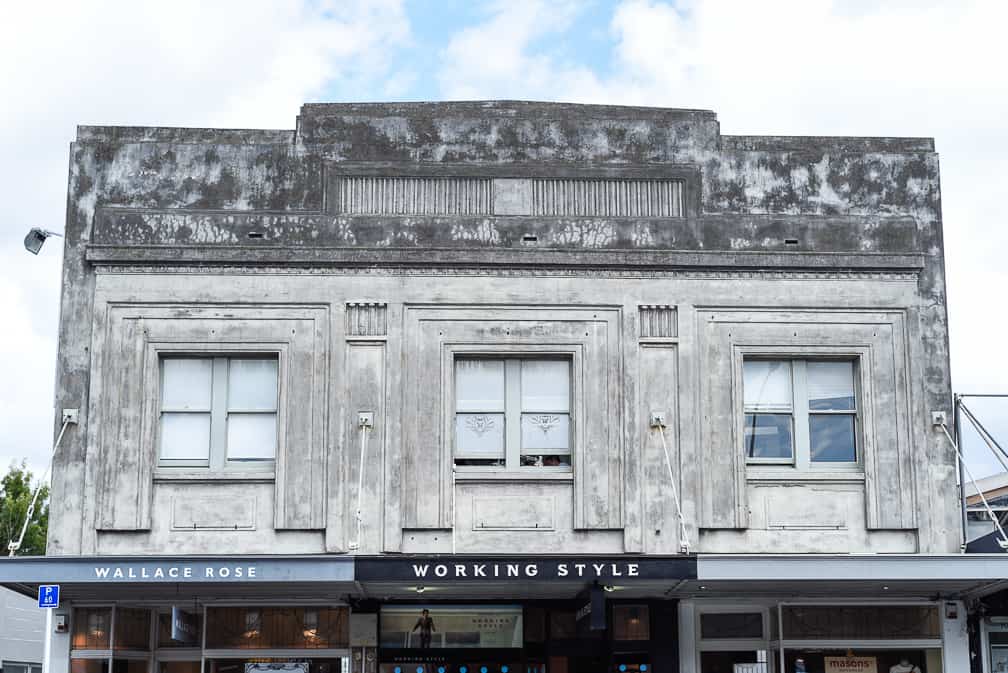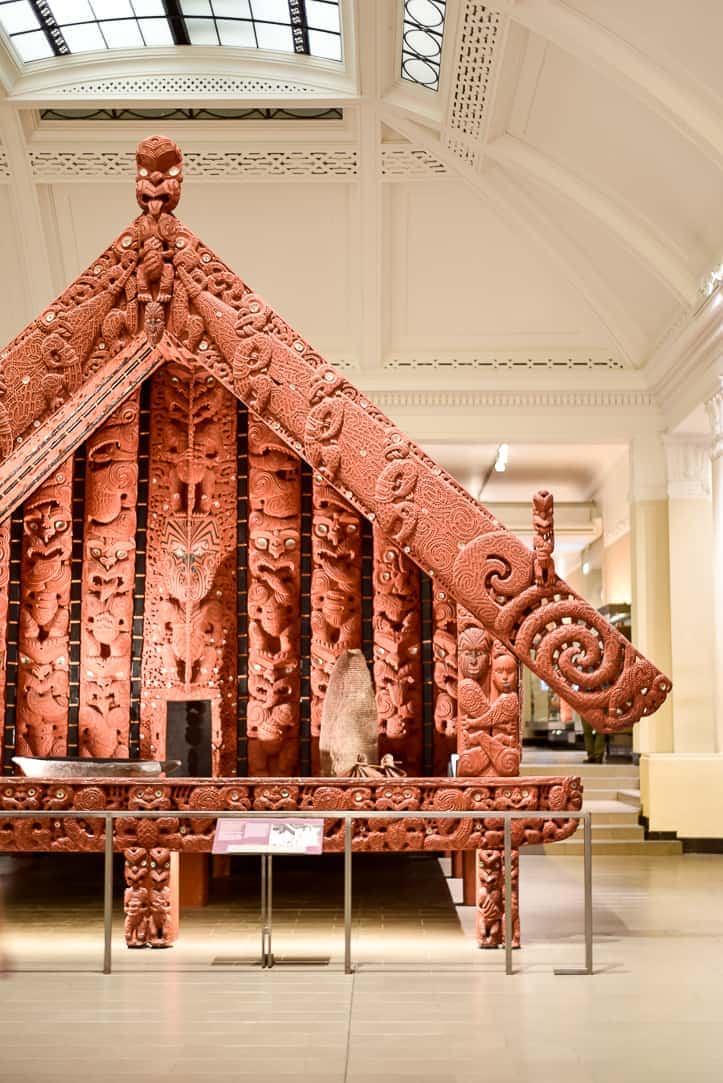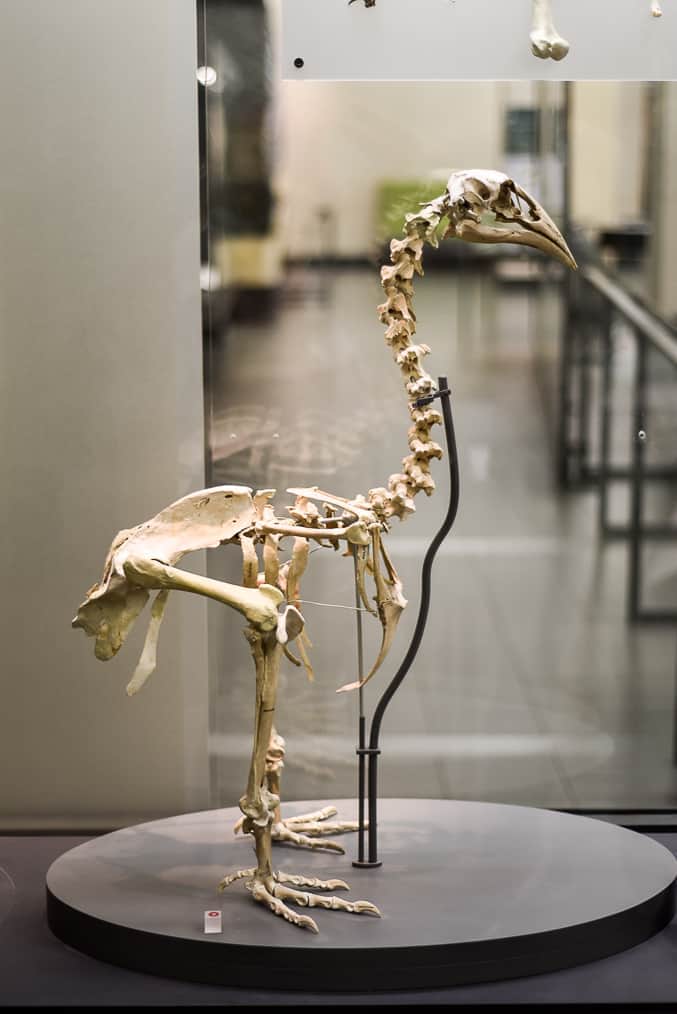 During our stay, the Auckland Lantern Festival was going on, which is the biggest festival in Auckland. The festival celebrates Chinese New Year and Chinese culture. Hundreds of intricate hand-made lanterns fill the Auckland Domain Park and it's truly a sight to see.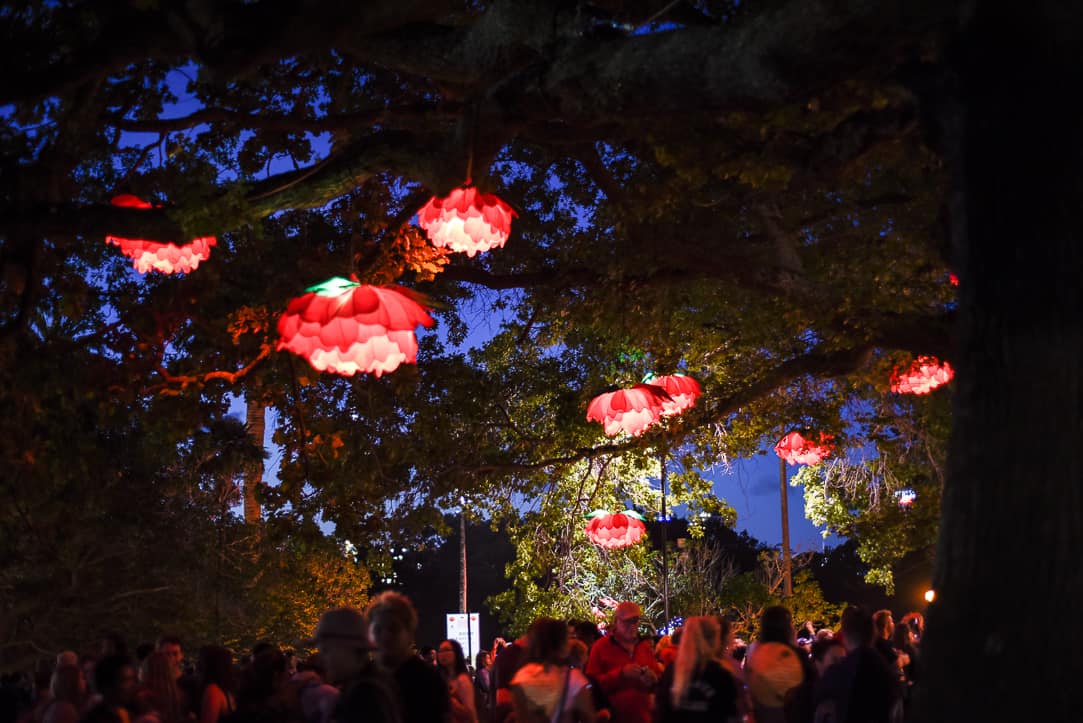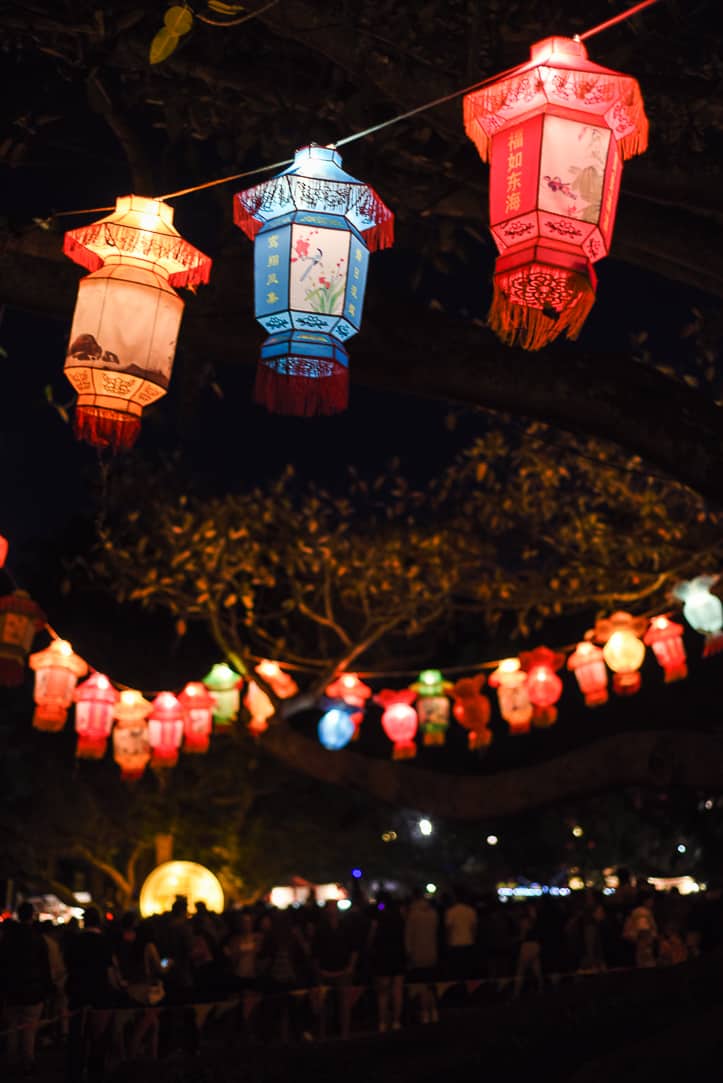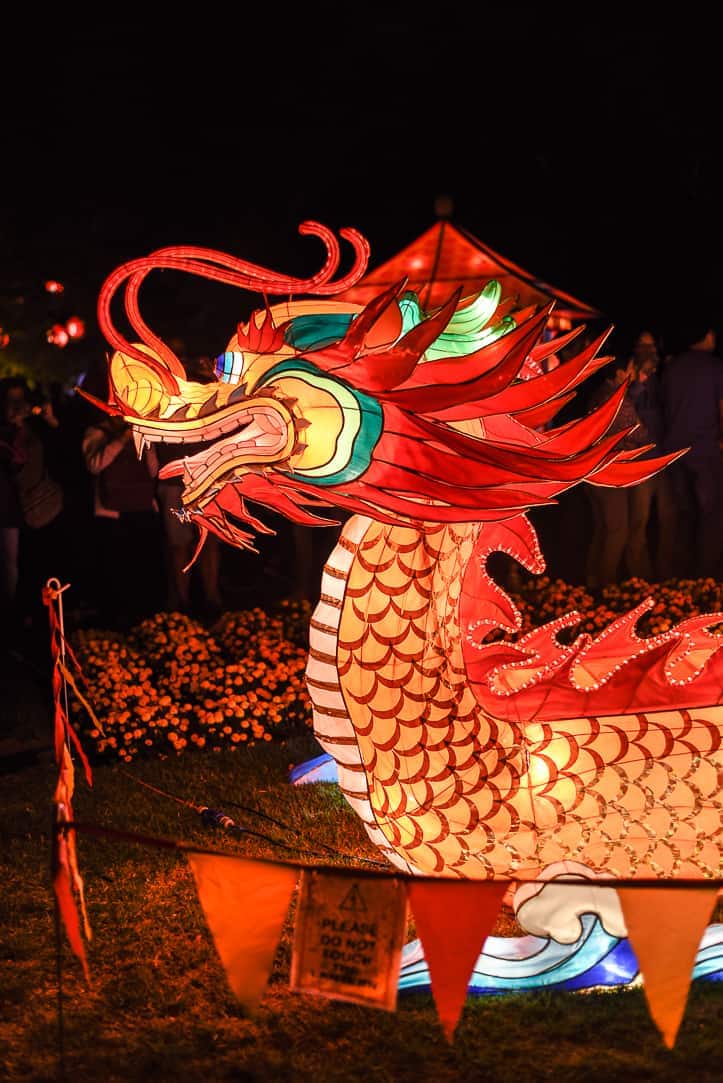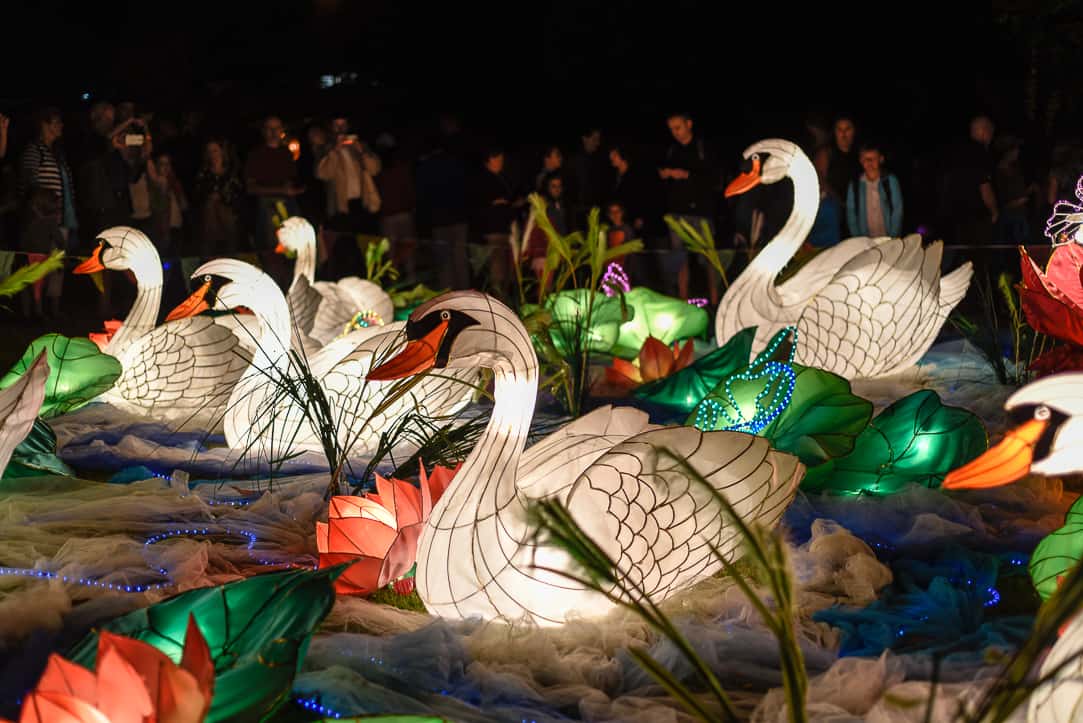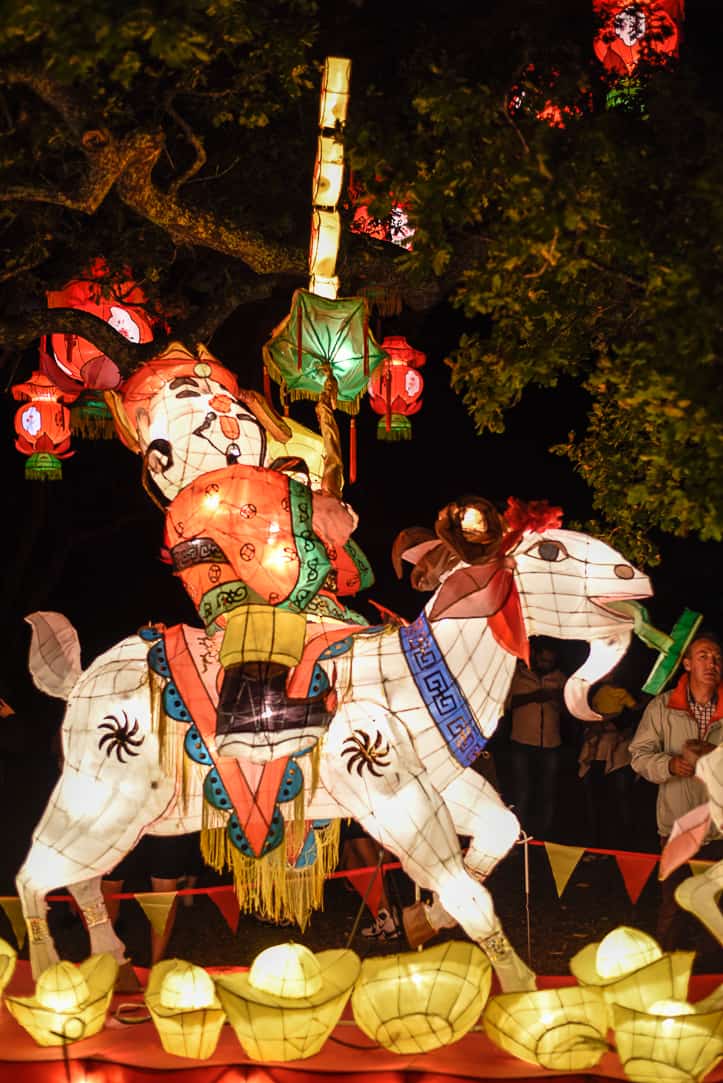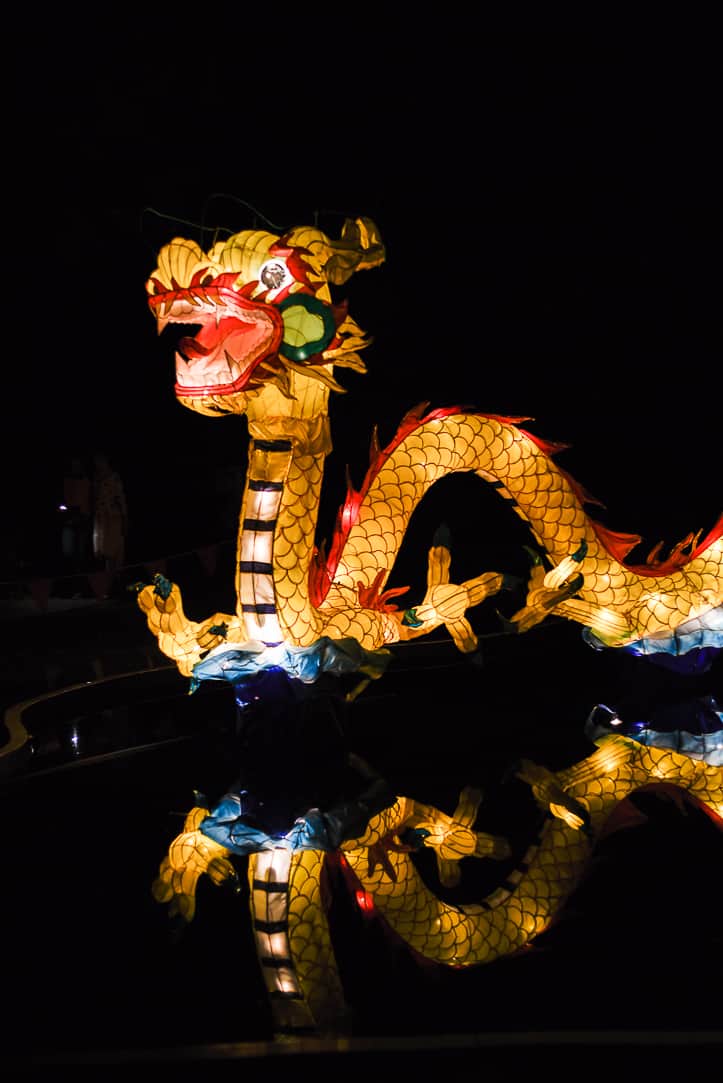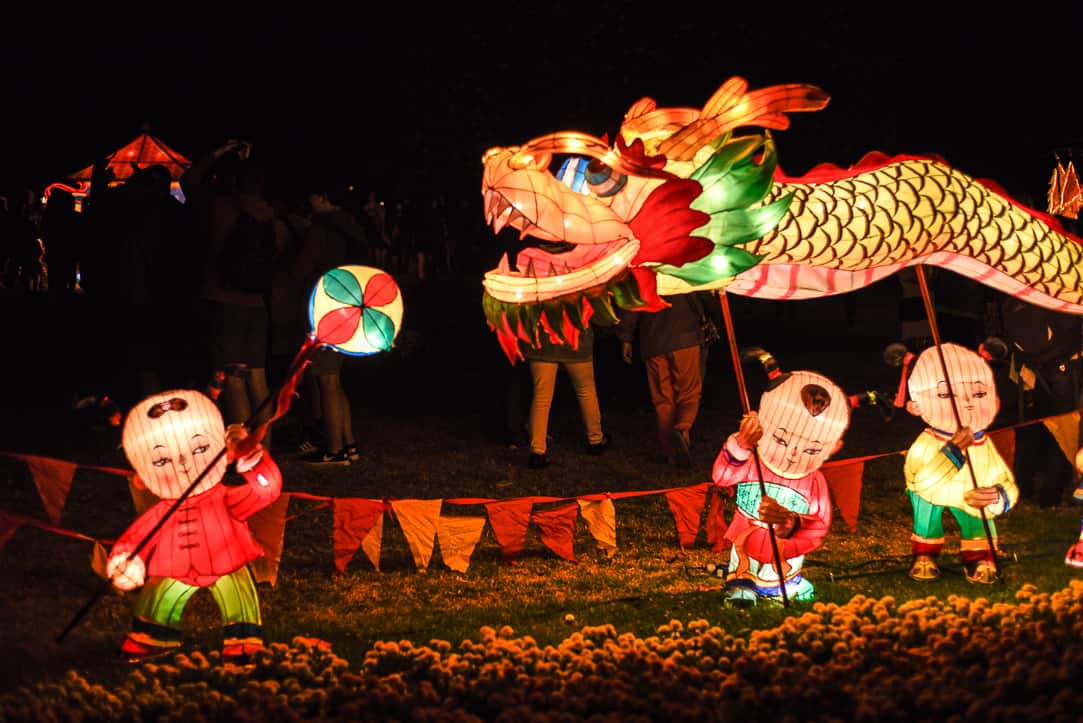 WAIHEKE ISLAND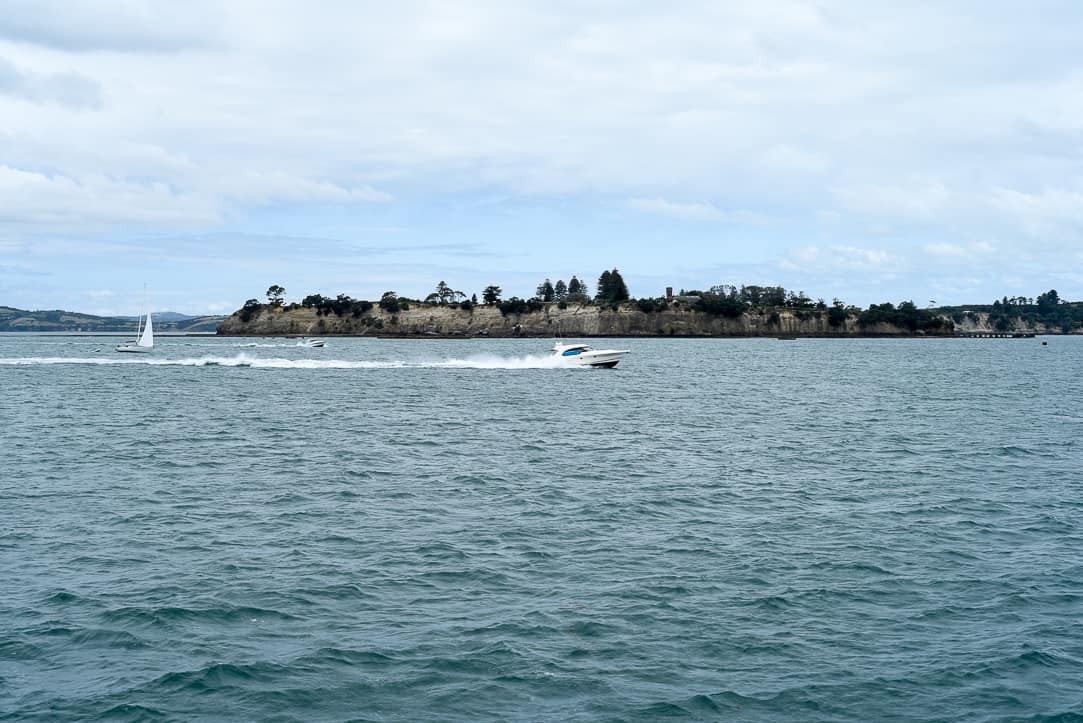 After Auckland, we ferried out to Waiheke Island, one of the many islands in the Auckland region that just happens to be packed to the brim with wineries. Lots of wine, food, and ocean views… we're there. We embraced our inner epicureans and leaned into consuming delicious things.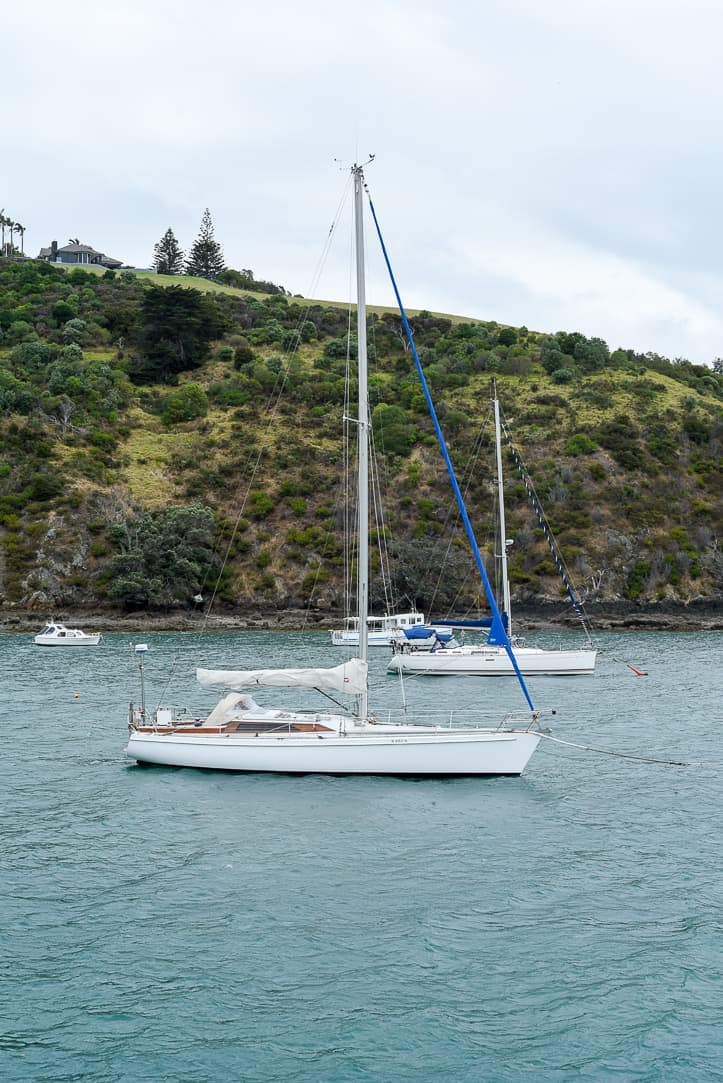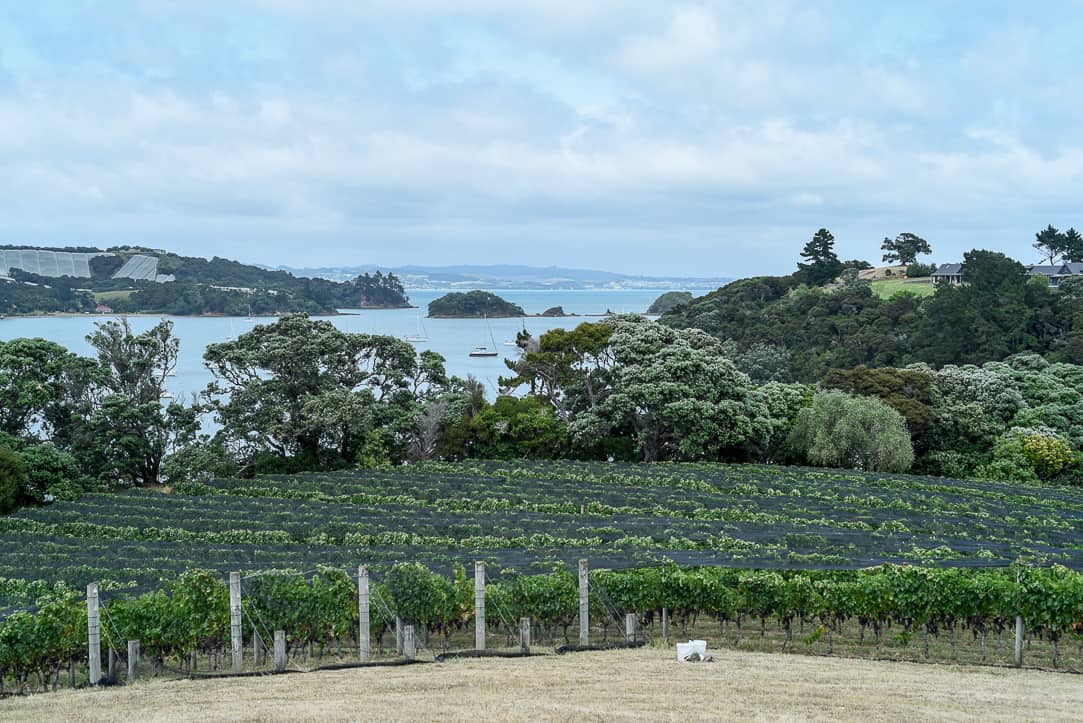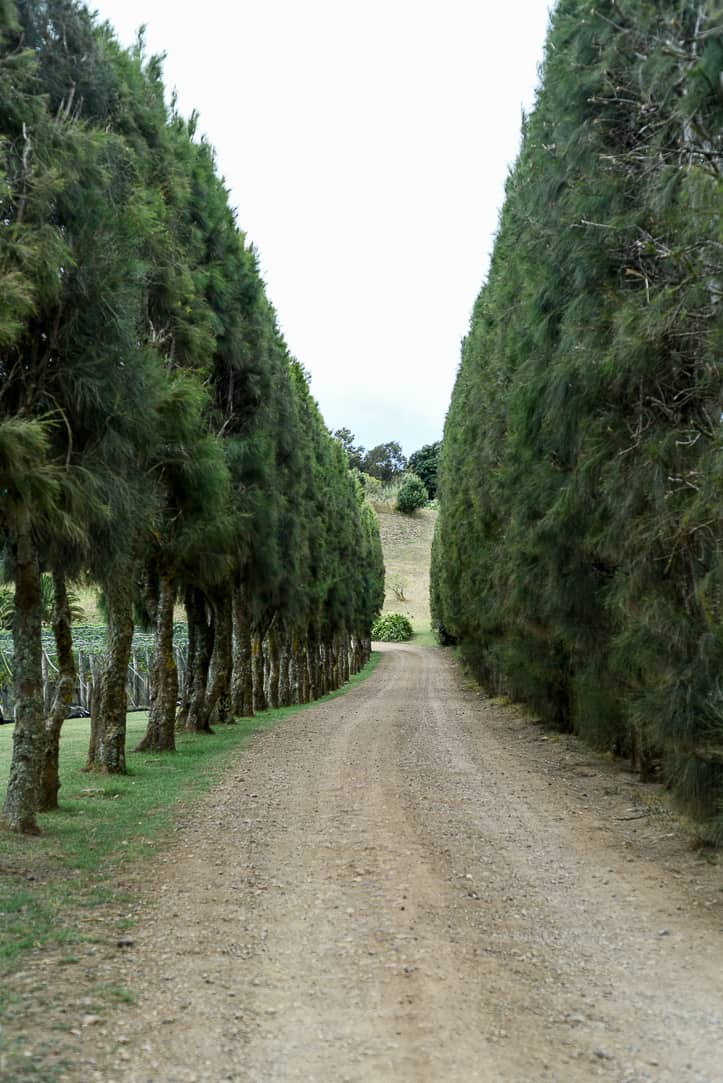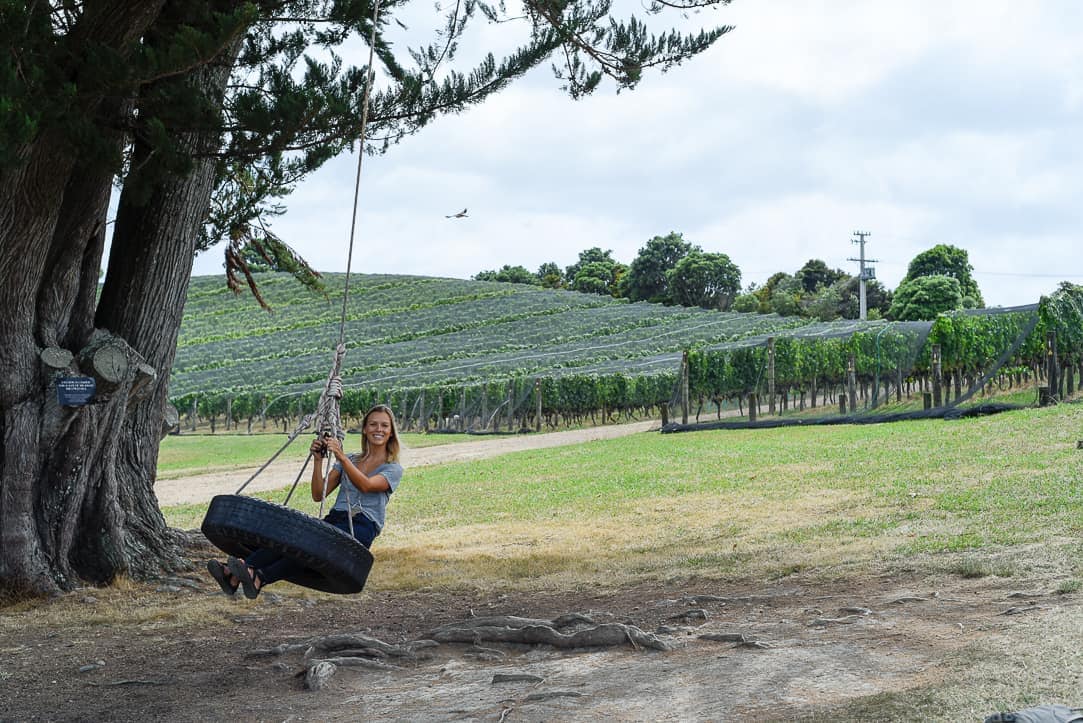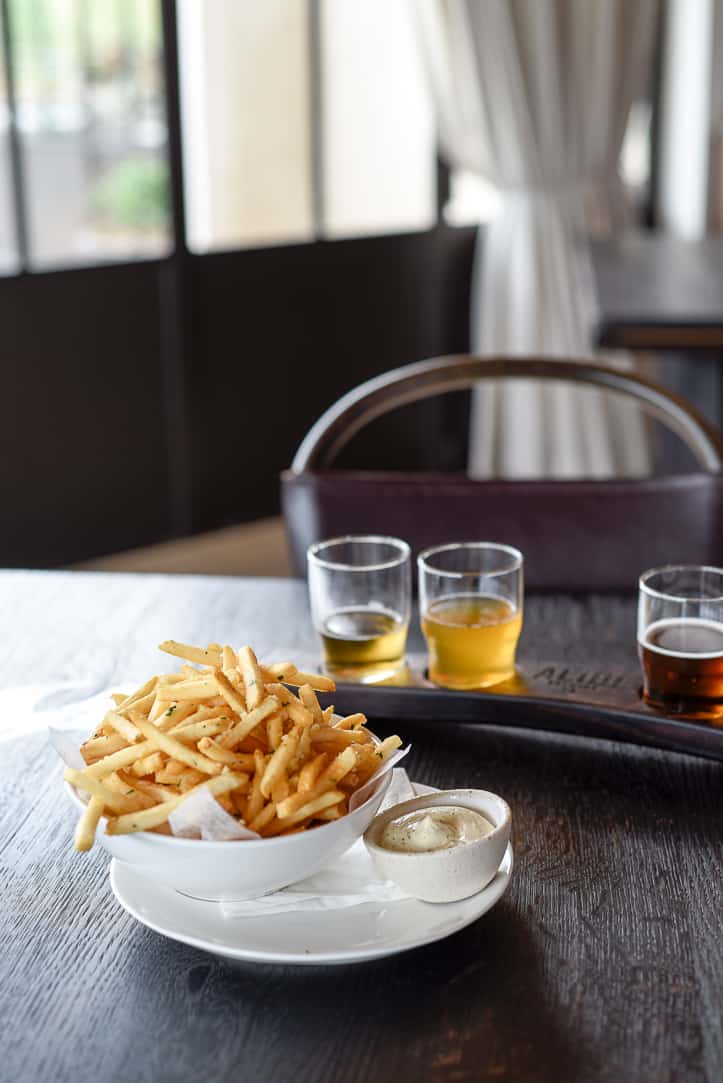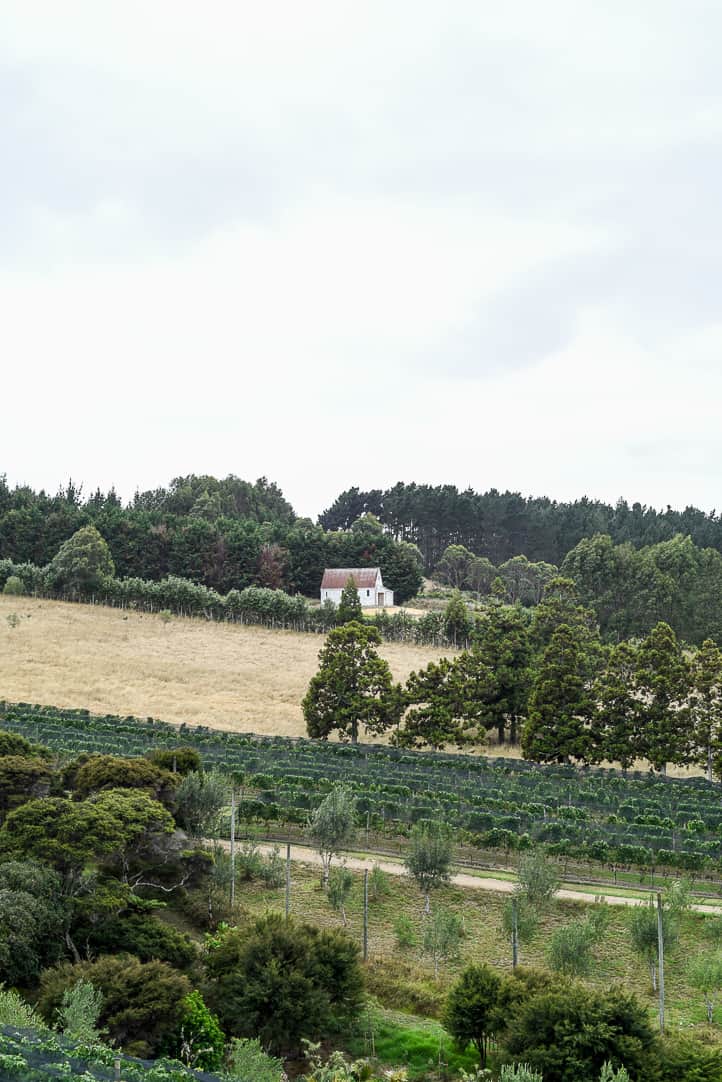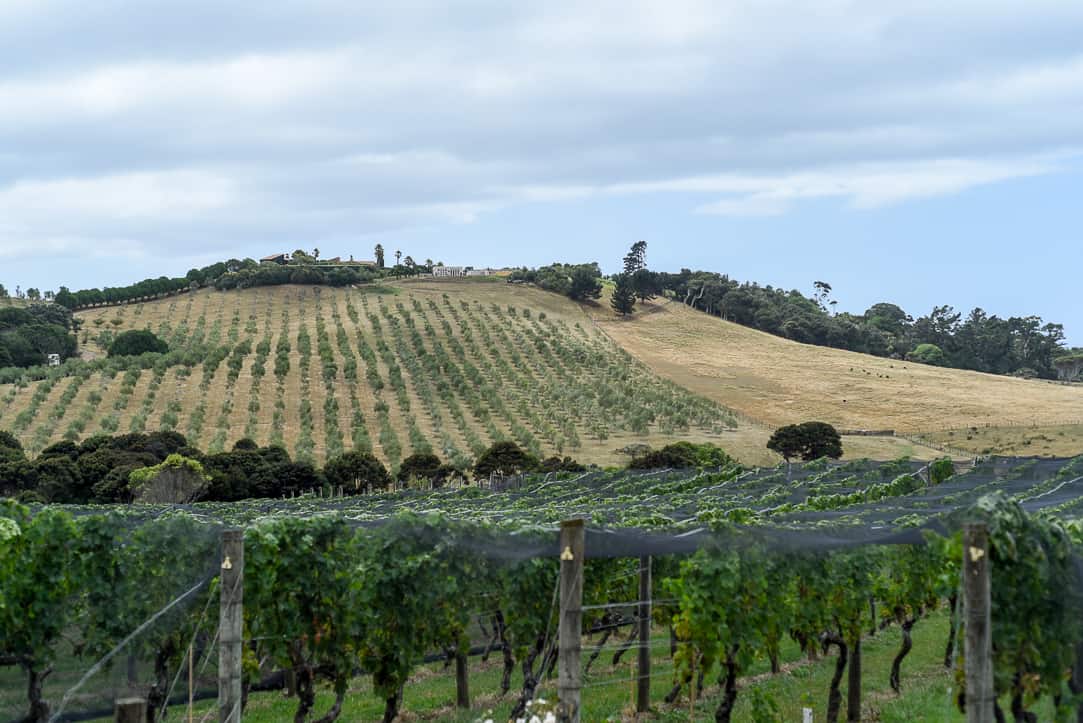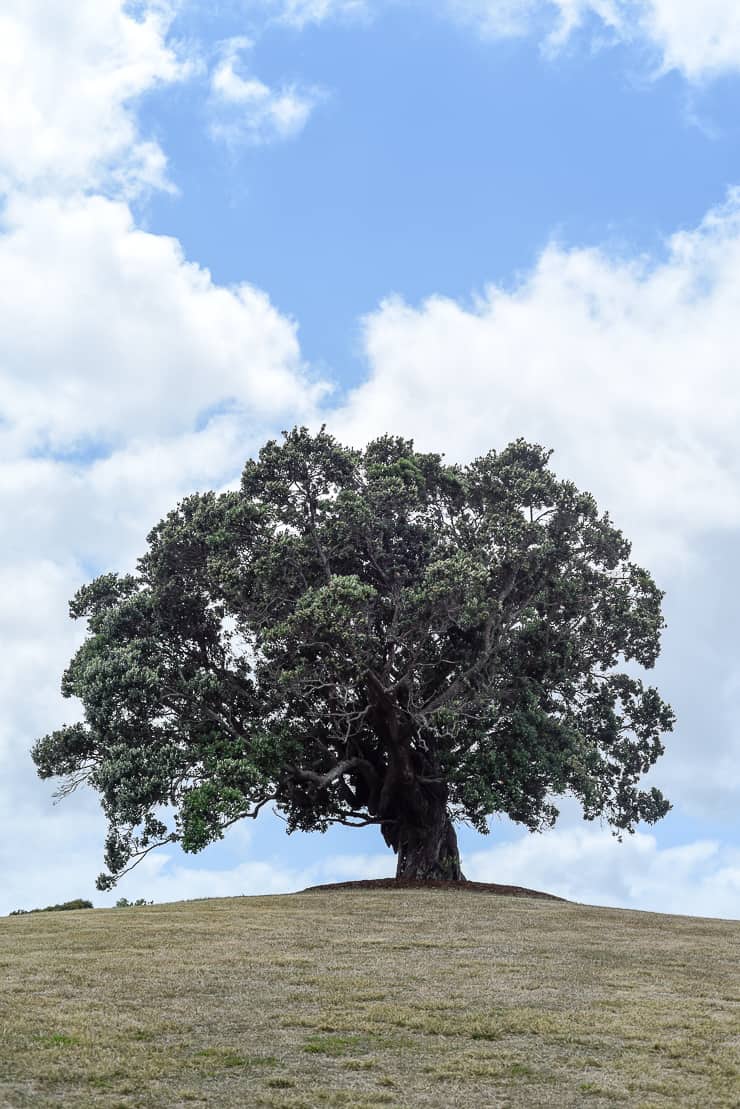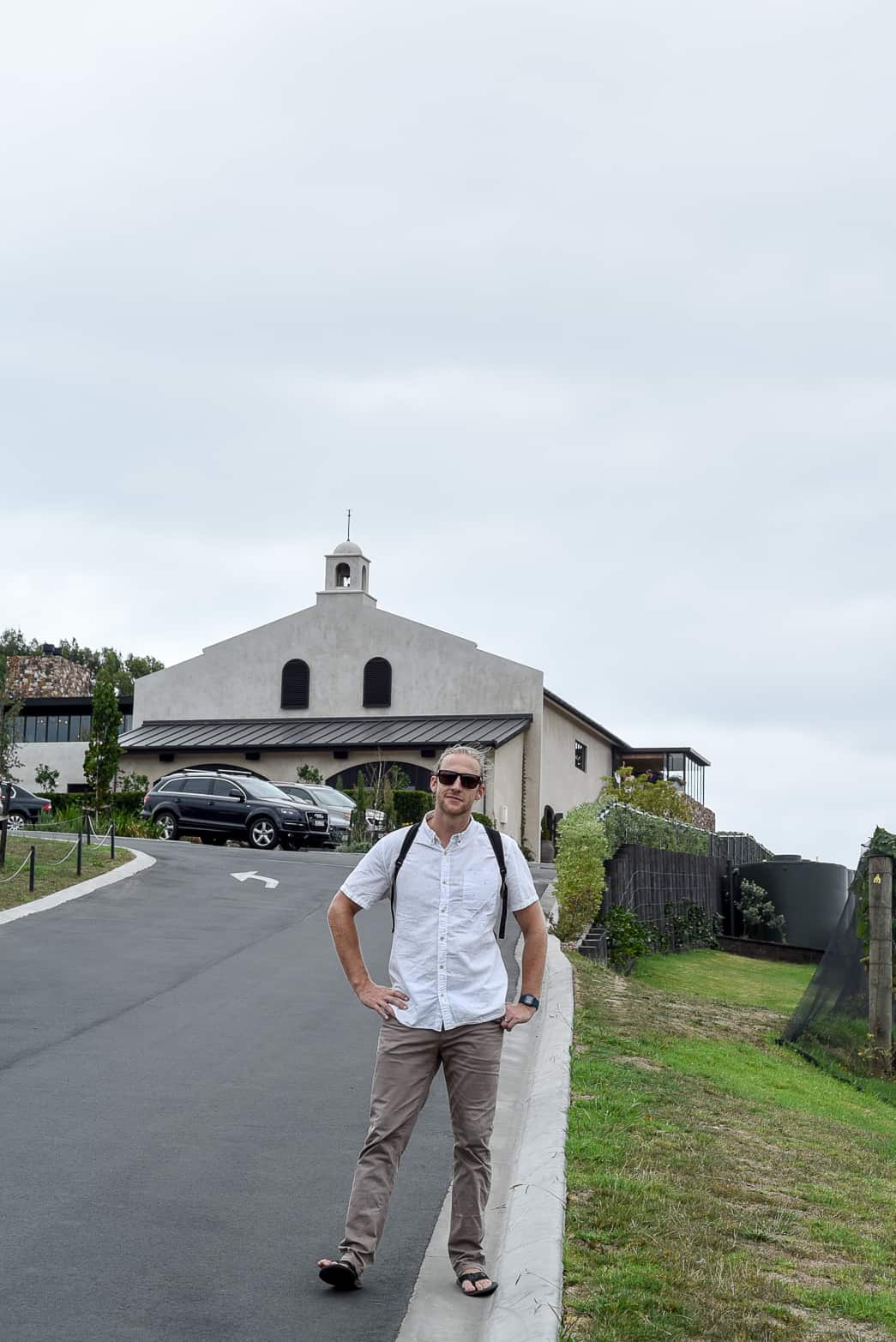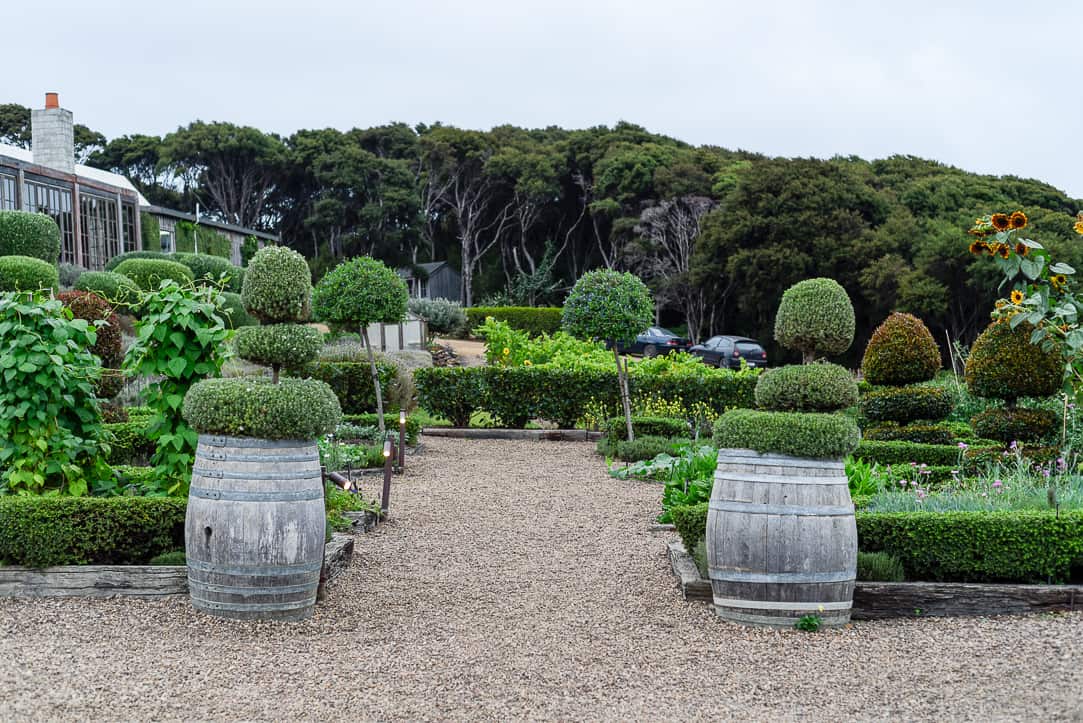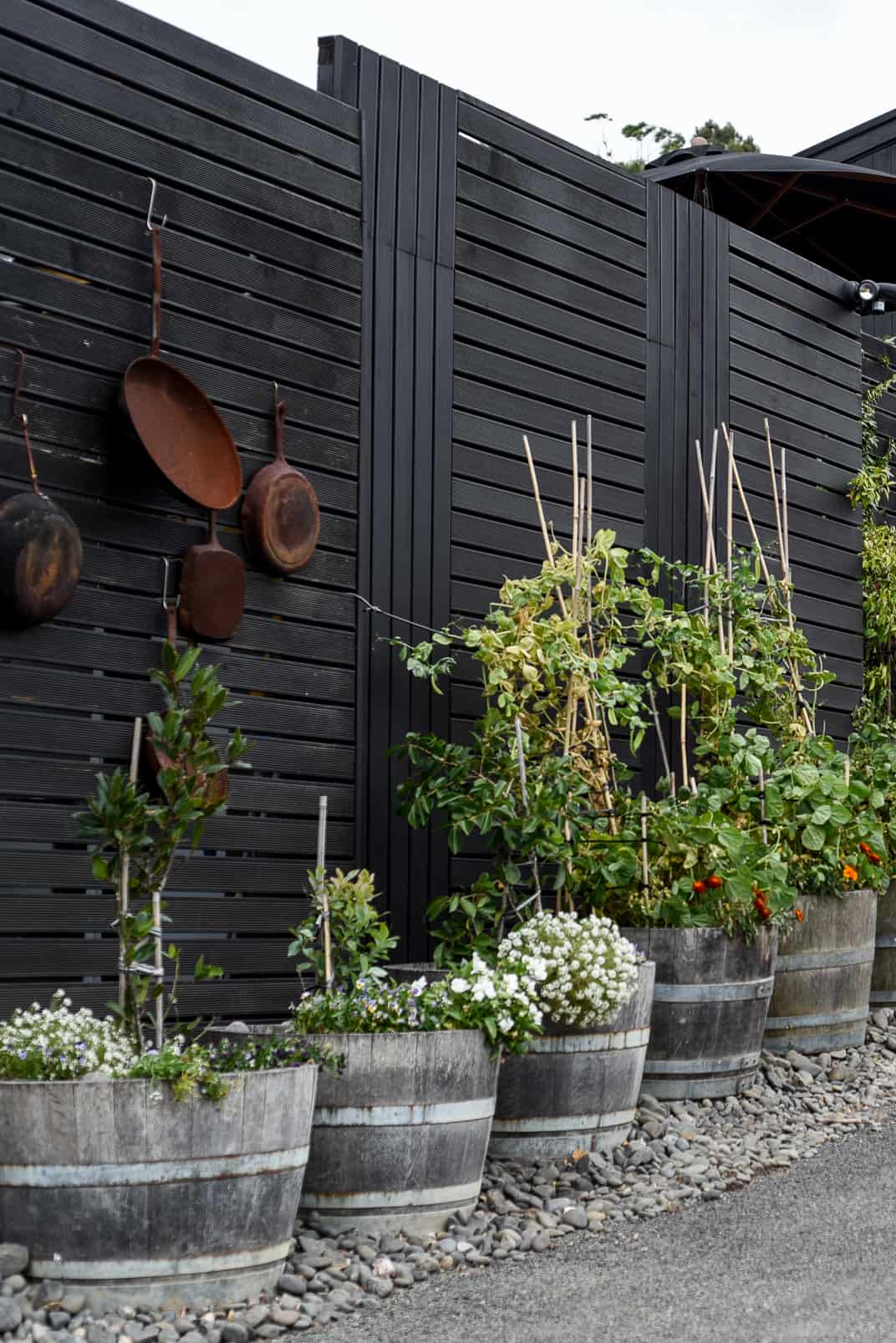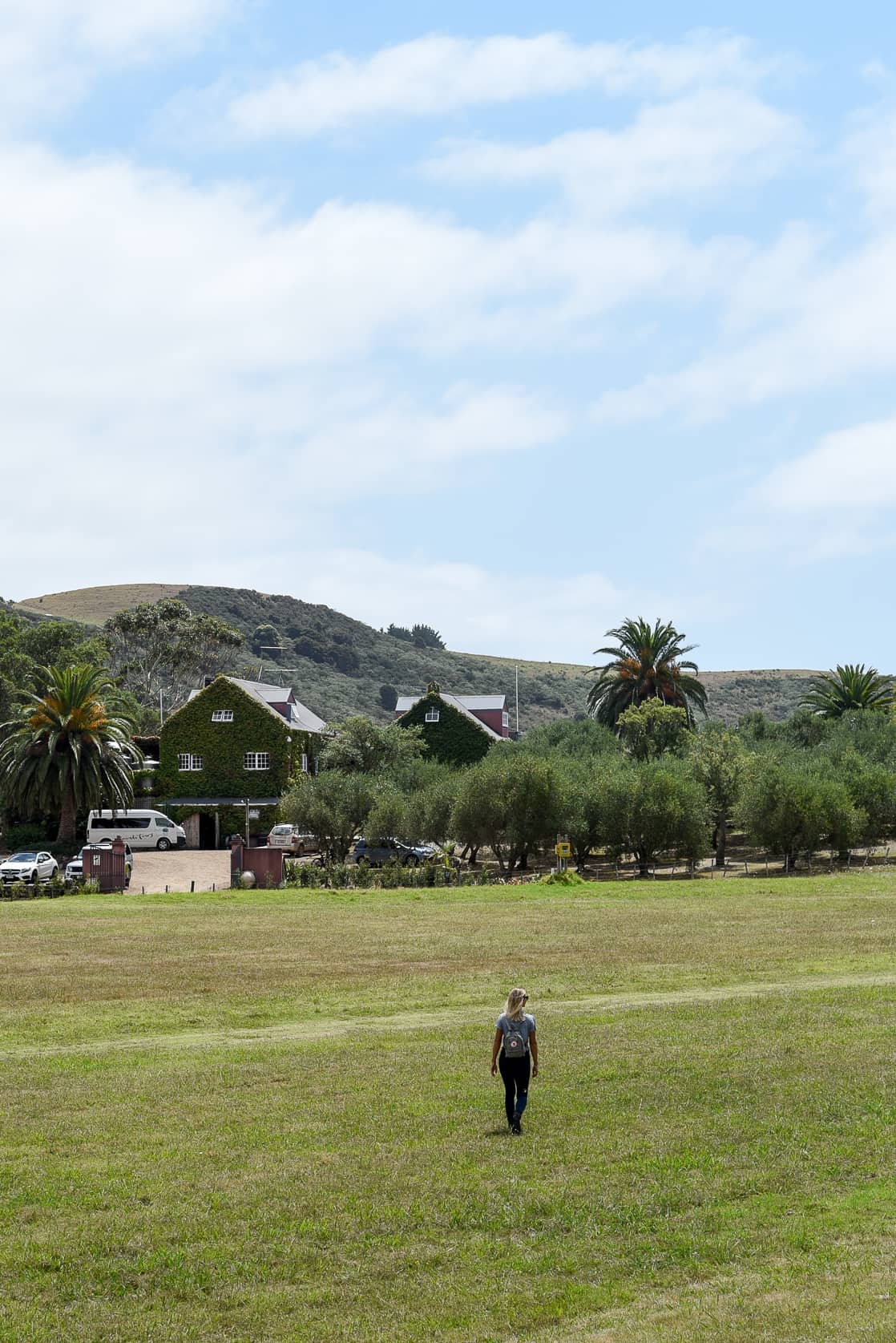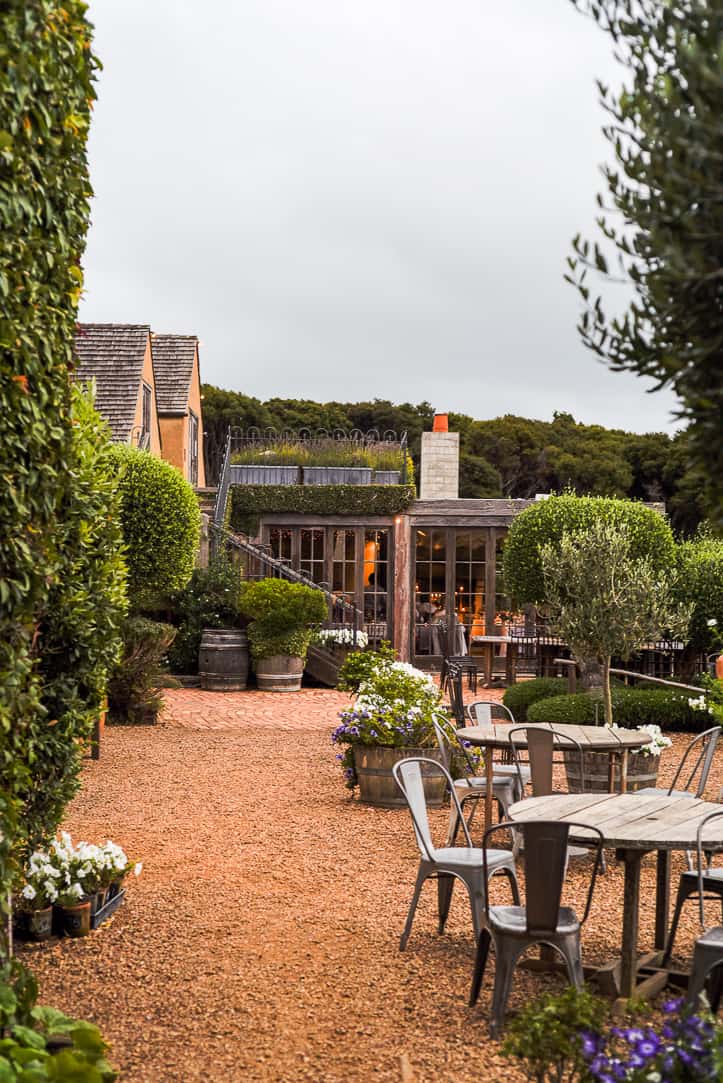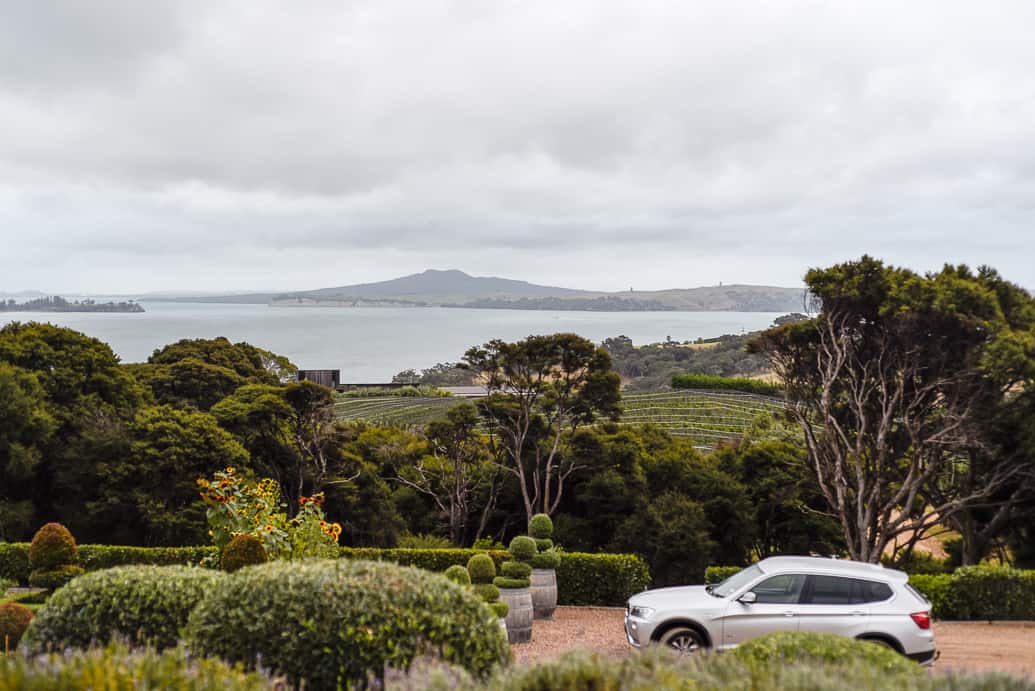 After a whirlwind tour of Auckland, we were ready to hit the road and scout some surf! We bought some cheap wetsuits, rented a car, and headed to Ahipara in the very north of the North Island. And you won't believe what happened next! Kidding… but seriously, the surf was awesome.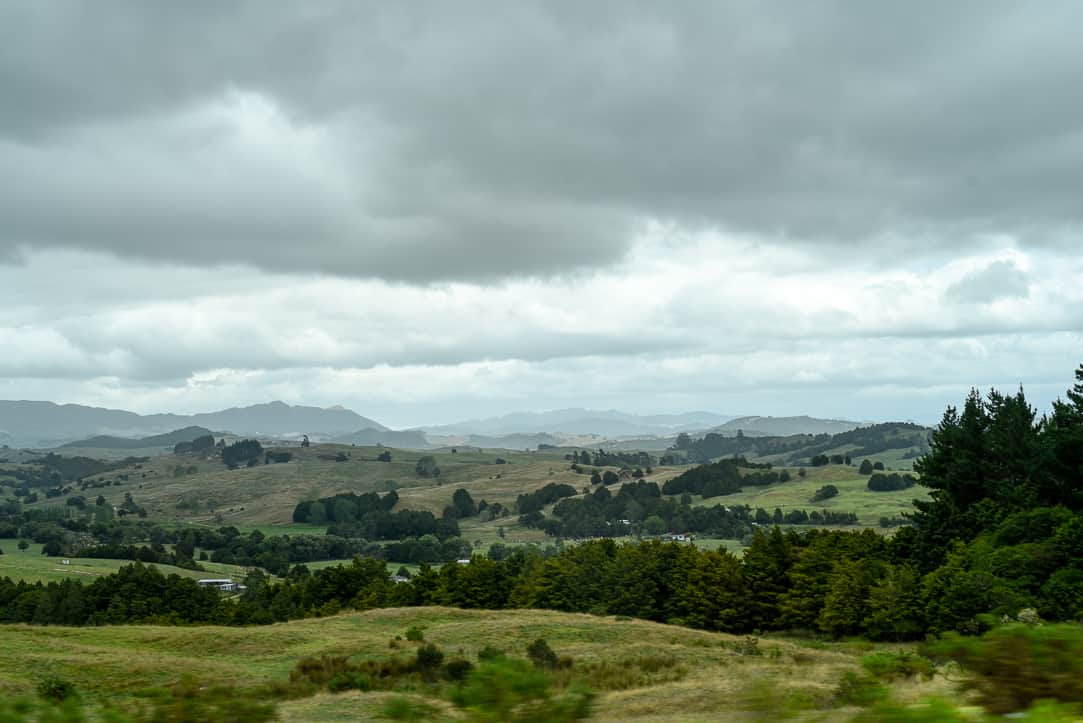 Check out Eric's lowdown on our adventures of surfing New Zealand (we scored)!
xo, Tara