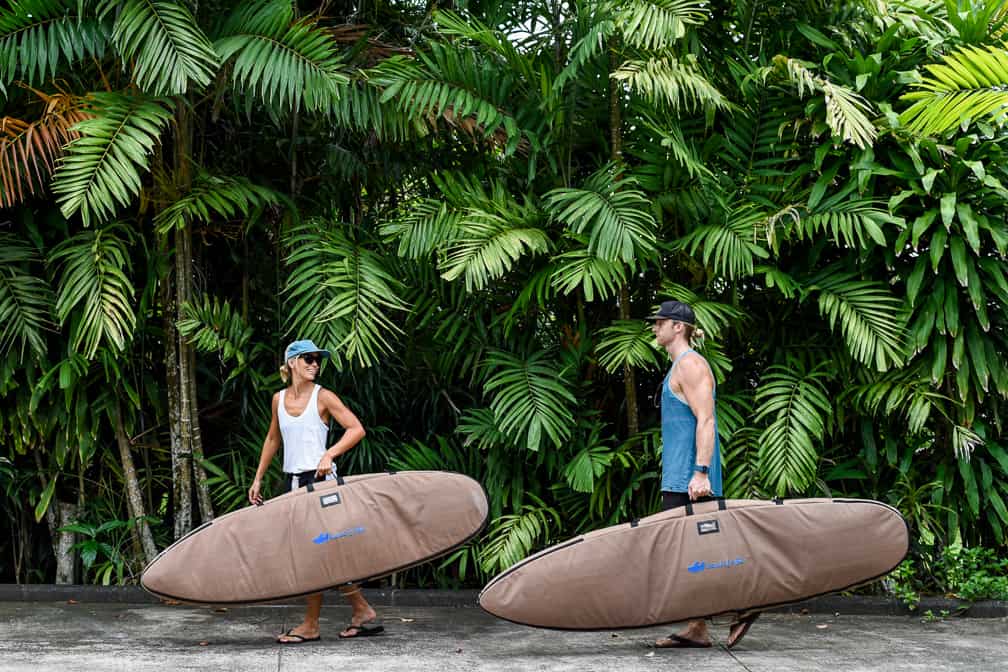 Finding the perfect surfboard bag can be a daunting task. You can easily spend hours on the internet looking for the right one… and I know this from firsthand experience.
Before we took off on our round-the-world surf trip I was in serious research mode with protecting our precious cargo top of mind. We have a total of four boards in our RTW surf trip quiver and definitely want to keep it that way!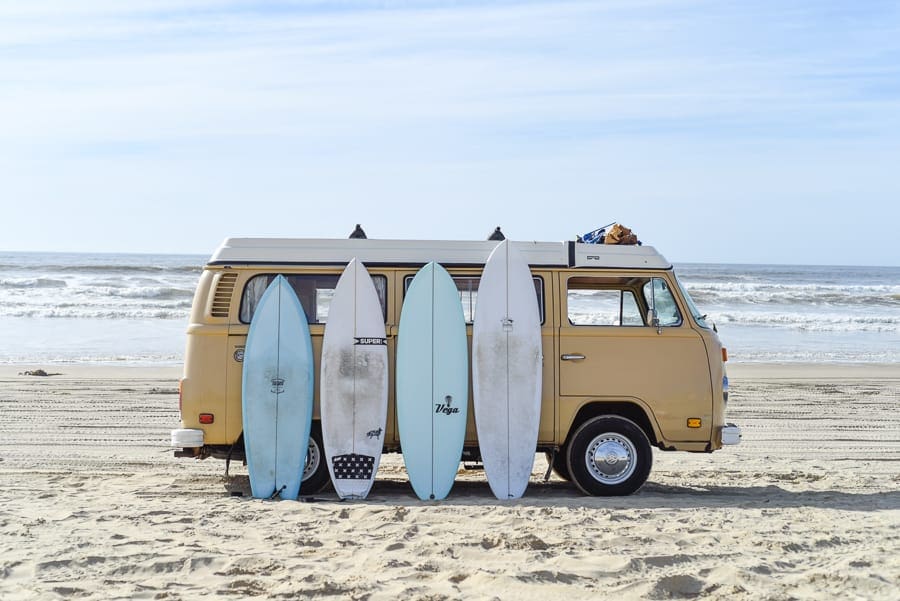 The thought of arriving at a destination only to find our surfboards dinged up, punctured, and un-rideable was horrifying. So we wanted to make sure we got board bags that wouldn't let us down.
In my book, the ideal board bag has lots of padding, is very durable, and comes with actual non-corrosive zippers. The zippers on my old surfboard bag eventually corroded and locked up which was not cool.
After an embarrassing amount of time researching, I found Wave Tribe board bags which met all my criteria.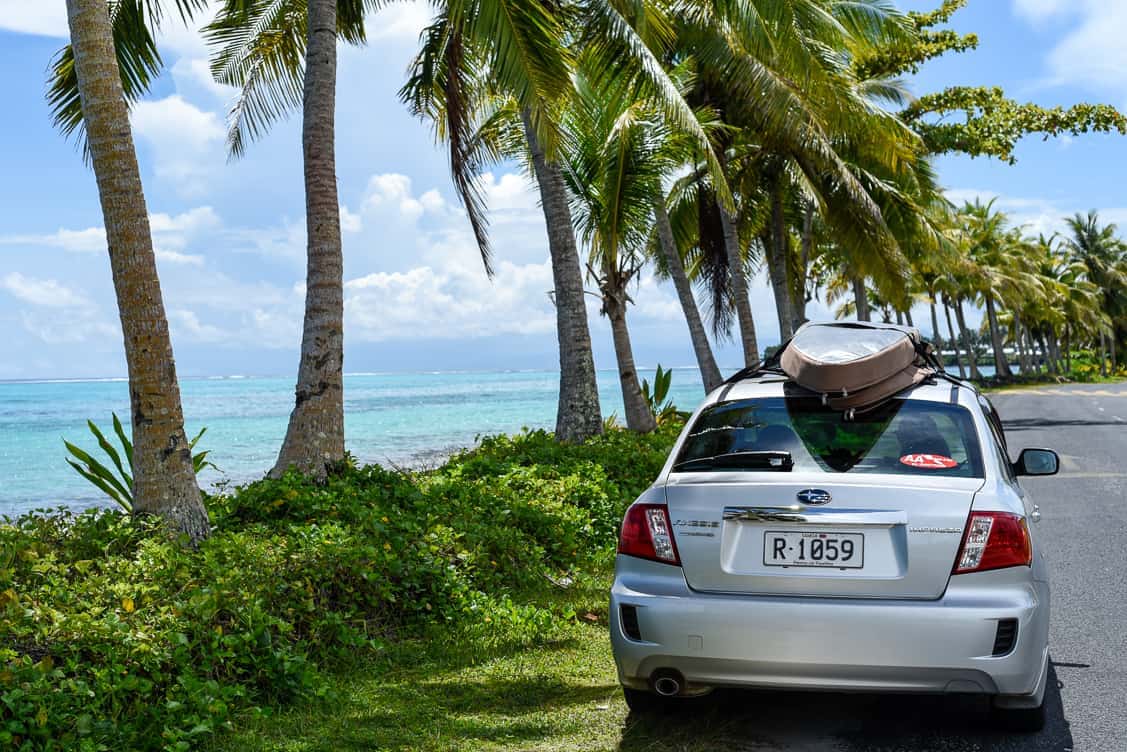 I especially liked that Wave Tribe surfboard bags have way more padding than others on the market. Most of the bags I was looking at only had about 10mm of foam throughout, which doesn't feel like much protection for a surfboard.
Wave Tribe's bags have 15mm of foam, with an additional 13mm insert in the nose and tail for added protection. That's 50% more padding in most areas and 180% more padding in the nose and tail regions which tend to be the most vulnerable. That sounded good to me!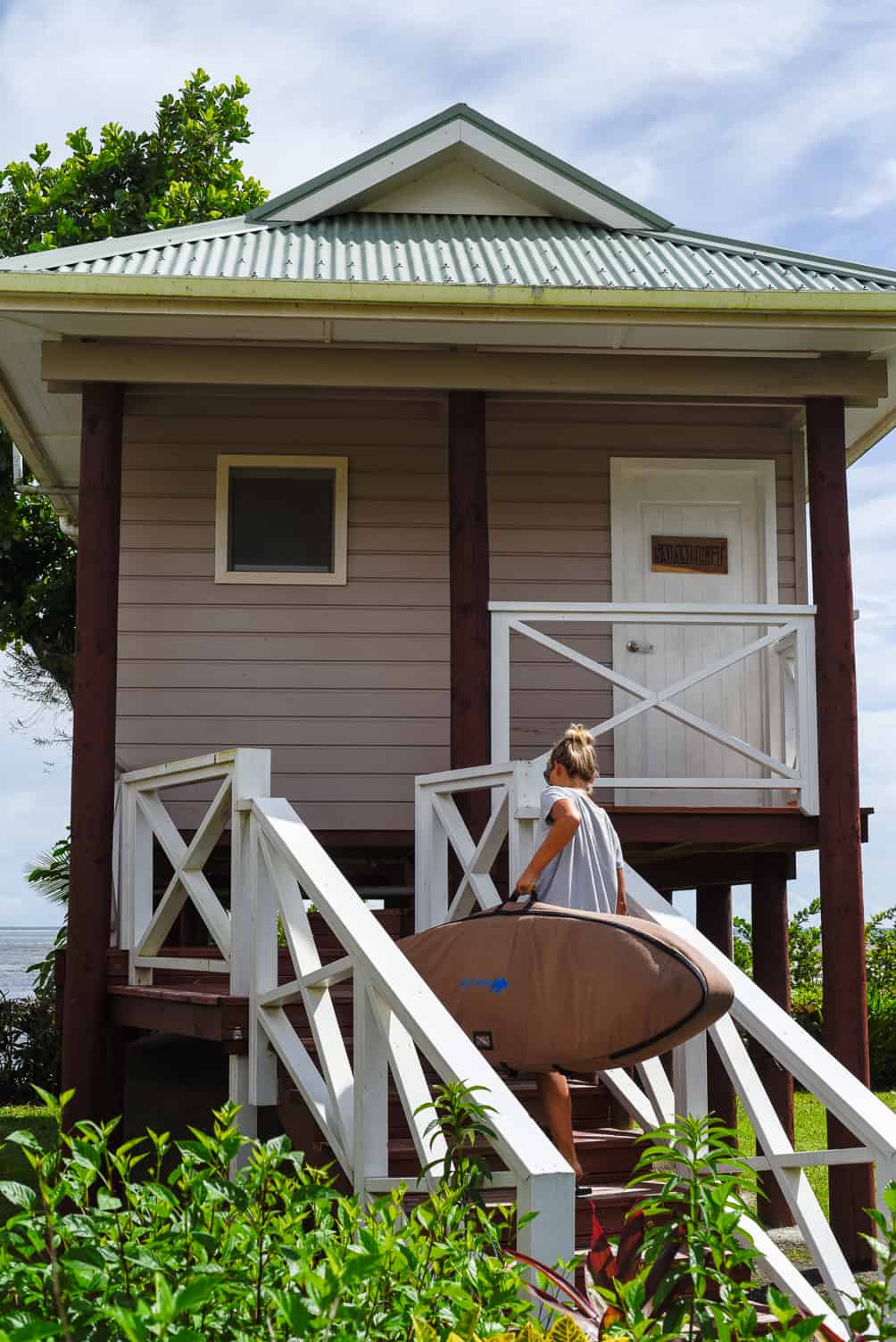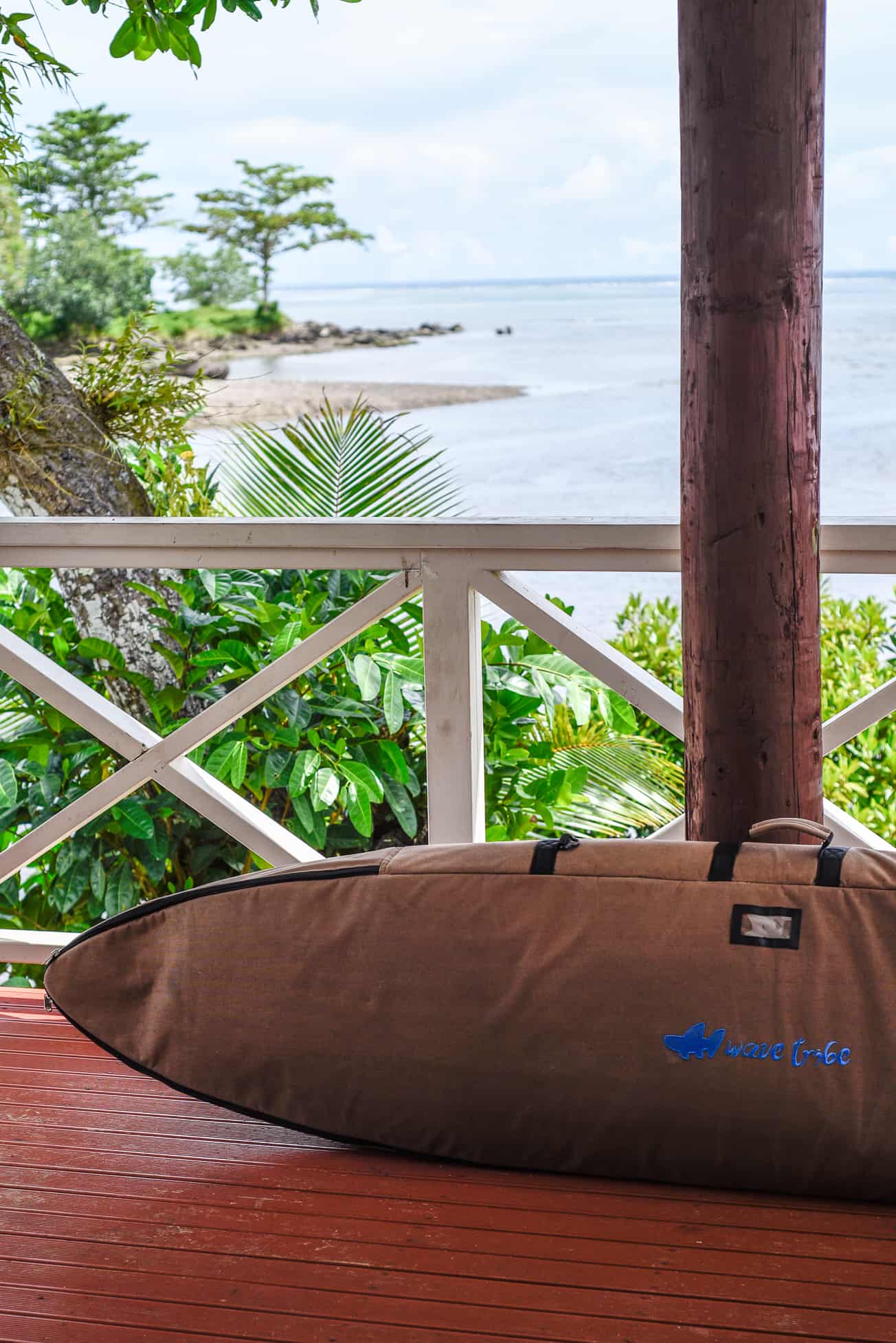 For the zippers, Wave Tribe takes their zippers very seriously, which hit home with me because of the bad experience with my old surfboard bag. Wave Tribe founder Derek Dodds is an avid surf traveler and spoke to my pain. He said,
After decades of using shitty bags with broken zippers and barely any padding, I decided I wanted to create a bag with the best zippers available in the world, and the most padding. That's what I did.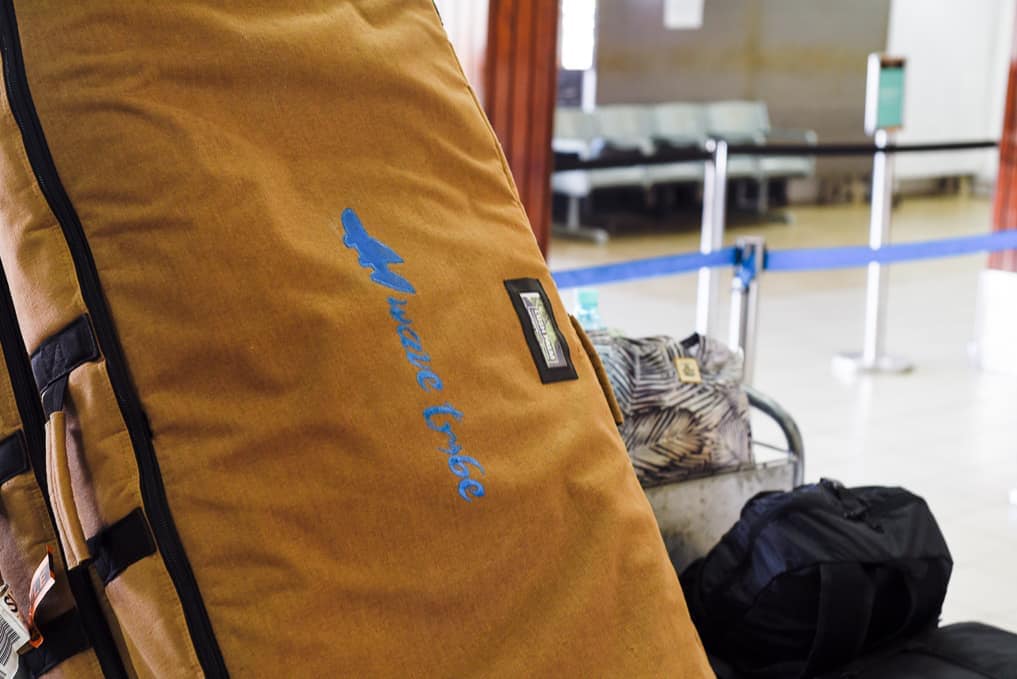 The more I learned about Wave Tribe board bags, the more I liked them. Their bags are made of hemp which is quite unique in a market of plastic-made products. Hemp is not only incredibly durable, but it's also sustainable and eco-friendly. Protect the planet and our surfboards? Count us in!
We've been traveling with our Wave Tribe bags for about four months now (see the full year update at the end of this post). And they're holding strong, to say the least. We haven't had a single ding to any of our surfboards and the bags are still in excellent condition.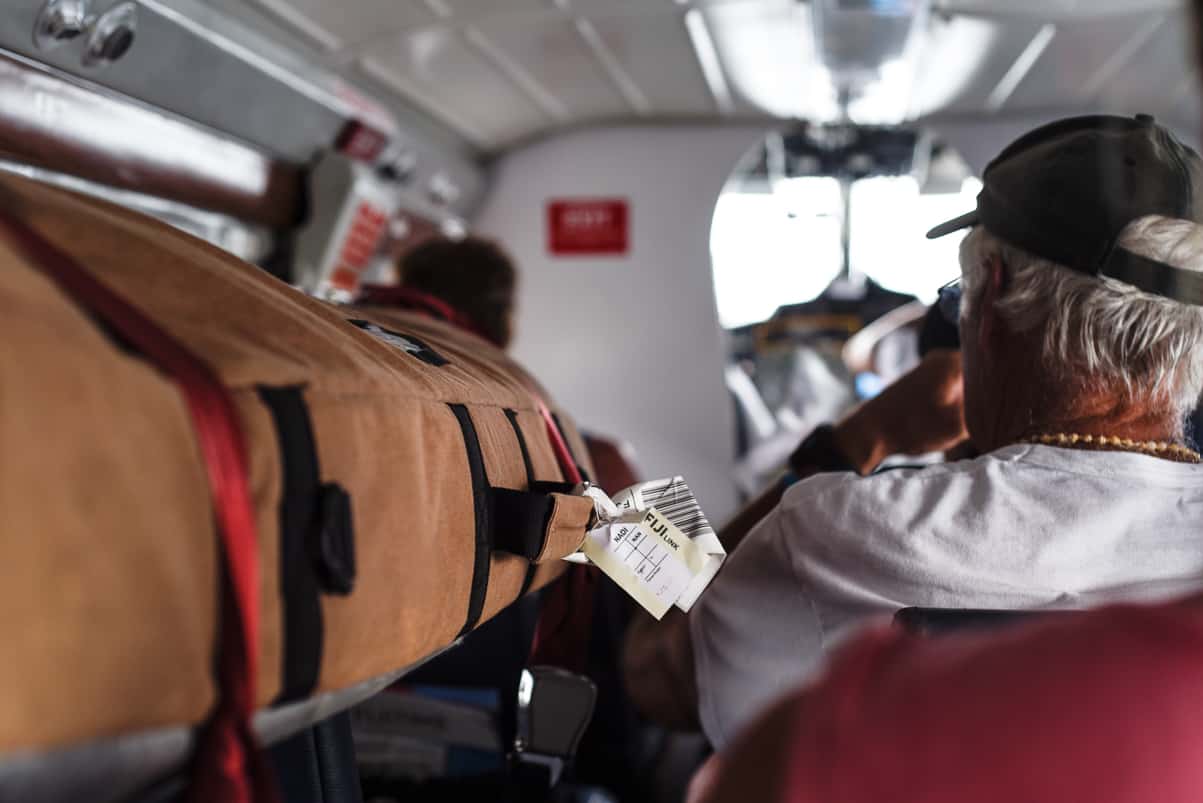 The extra foam has definitely protected our boards when being crammed into small cars, tossed around by airline staff, and strapped way too tightly to the roofs of paranoid taxi drivers.
We've also traveled through a few torrential downpours and discovered that these surfboard bags dry really fast and somehow continue to stay lightweight, which is very nice in tropical climates where nothing ever seems to dry. Hooray for hemp!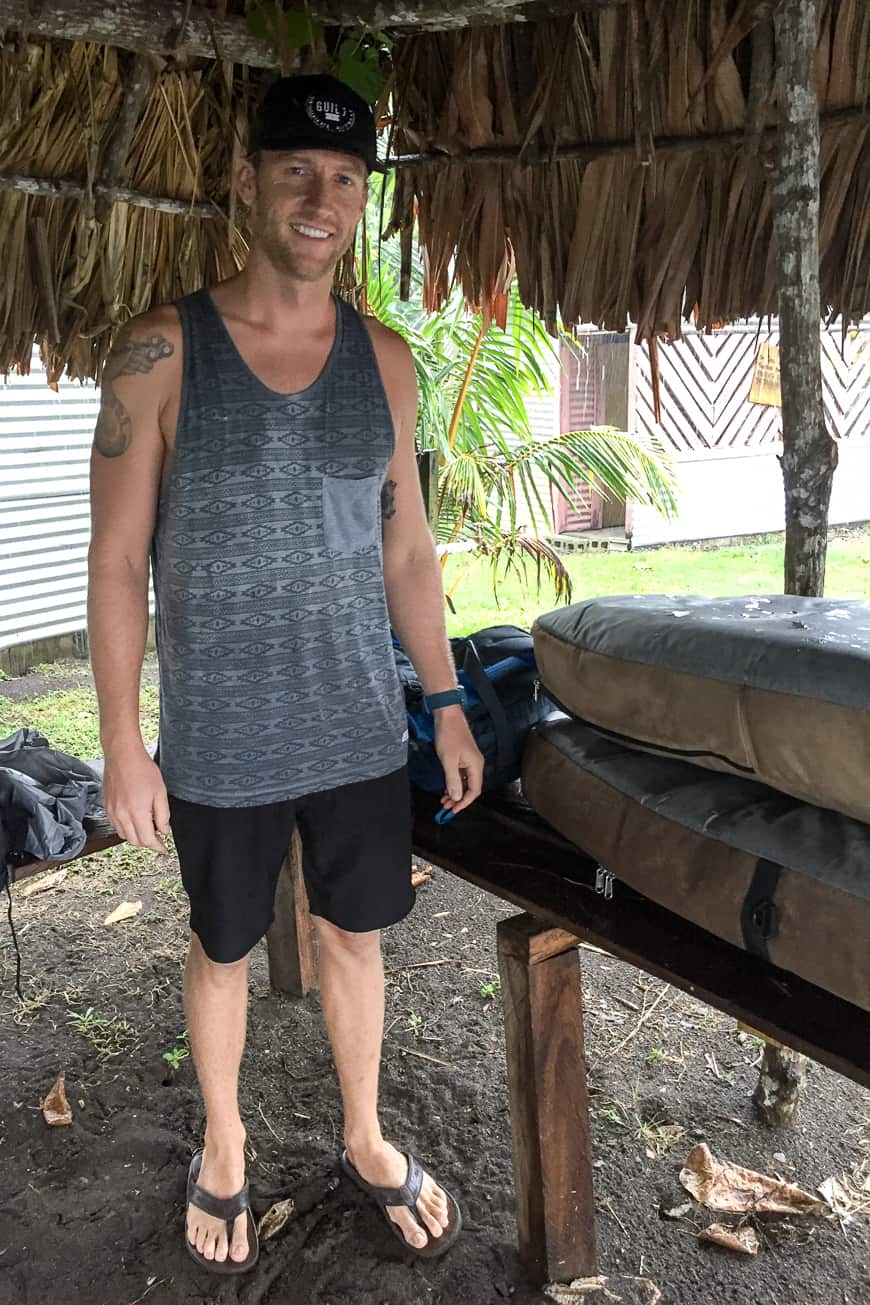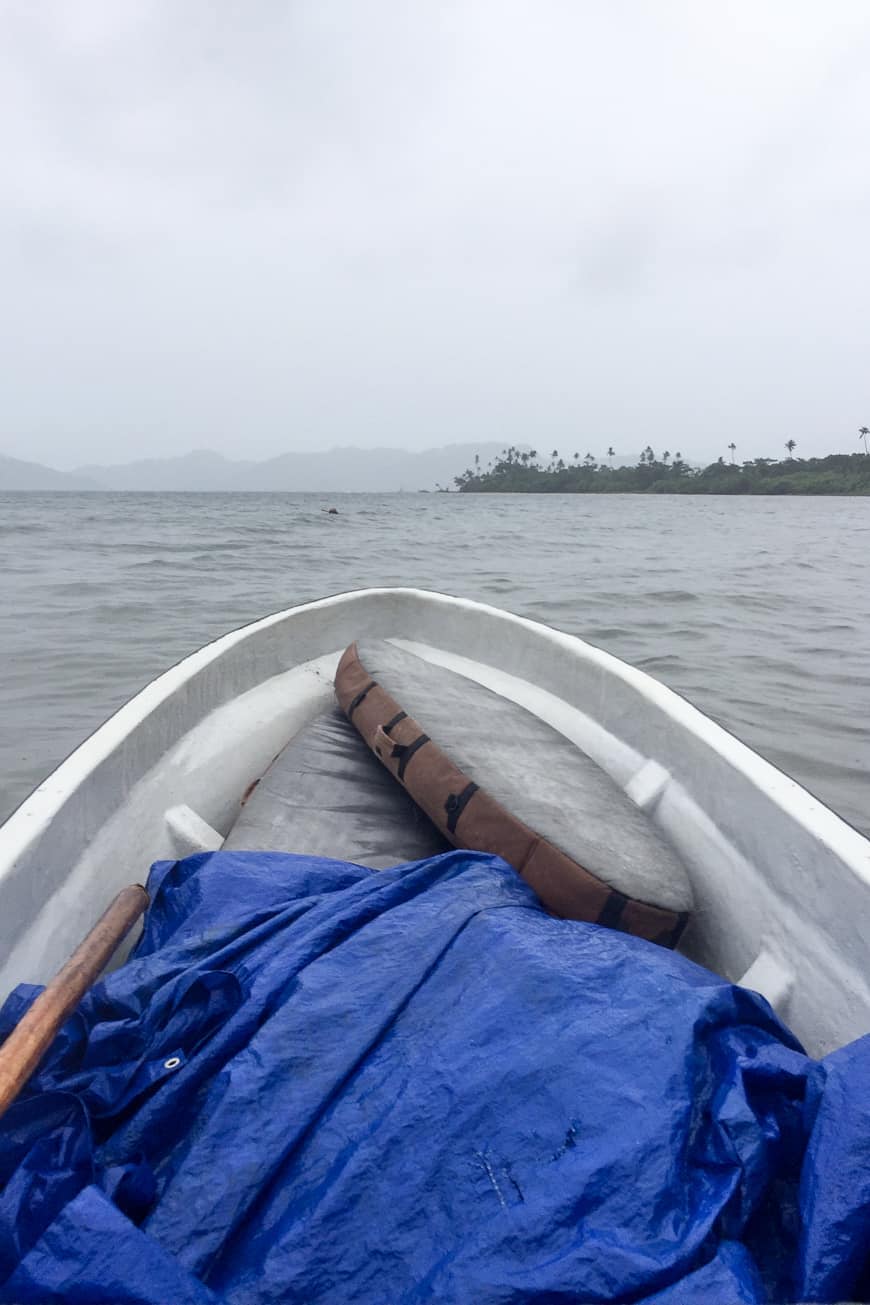 So if you're in the market for a surfboard bag, Wave Tribe bags are a solid option. You will rest assured knowing your boards have plenty of padding and you can feel good about preserving the planet.
(October 2017) After 375 days of surf travel, I'm happy to report that we never had a single ding on any of our surfboards while traveling with Wave Tribe board bags.
These board bags passed the ultimate test of over 20 flights during a yearlong round-the-world surf trip with flying colors!
You can

purchase a Wave Tribe board bag here

.

I'd recommend getting a bag that is 4 to 6 inches longer than your board as we found our bags ran a little bit small.
Enough about surfboard bags, it's time to book your next trip and go score some waves!
Check out our surf destination guides to help you plan a surf trip. And a breakdown of surfboard bag fees by airline so you have an idea about what it will cost to take your precious cargo with you.
See ya' out there!
Cheers, Eric
* Our board bags were provided courtesy of and in partnership with Wave Tribe, all opinions are our own.