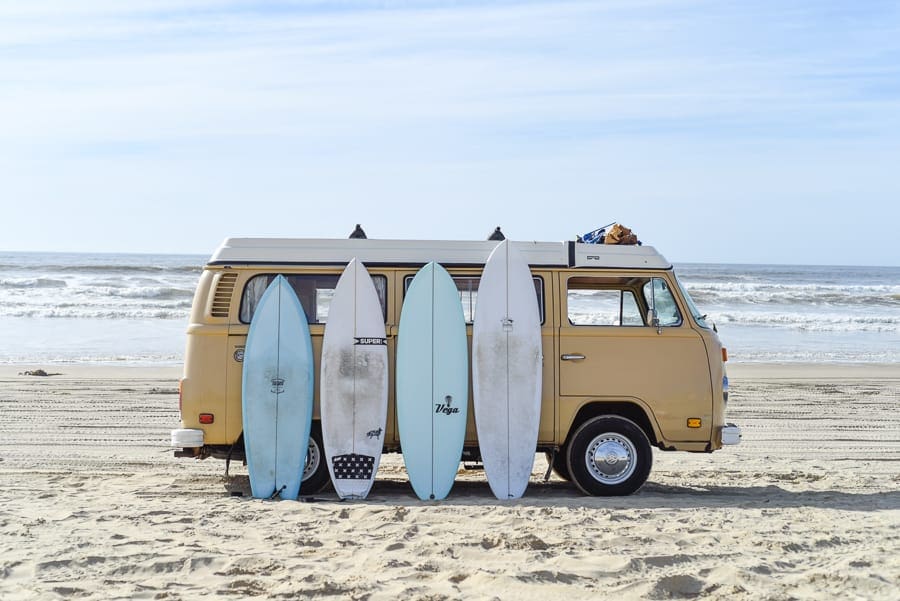 What is your ultimate surfboard quiver? Imagine you're going on a yearlong round-the-world surf trip (pretty freakin' exciting, right?!). How many boards are you willing and able to lug around? Keep in mind the other gear you might have; a 40-liter backpack jam-packed with the essentials, a camera and other electronics (for us), etc.
Which board or boards would be ideal for this kind of trip and why? Can you pull off the one surfboard quiver to travel lighter? These are the types of questions that were constantly running through our heads in preparation for our great surf expedition.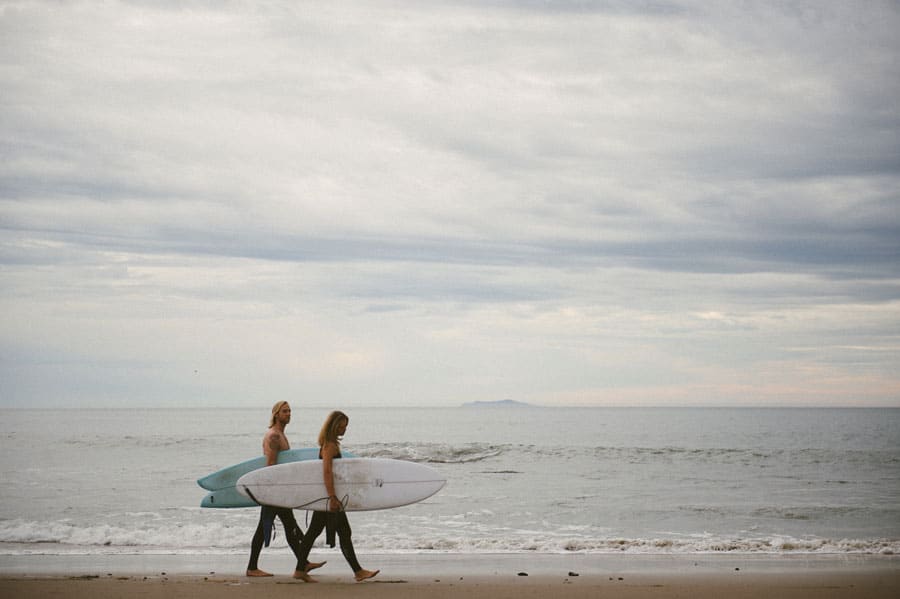 Since we're a married couple, it makes things a little different than if you were traveling alone. We thought about a couple different options. If we took one board each, we would only need one surfboard travel bag.
If we took two boards each, then we would need two board bags. Which would be twice as heavy and more expensive, but gives us more board options. Yes, there are board bags that can handle four surfboards, but most airlines only allow two boards per bag and there are weight restrictions to take into consideration.
After much consideration, weighing the pros and cons of our options we decided to take two boards each. Without further adieu, I present to you our four board round-the-world surf trip quiver! I feel like a proud father sharing pics of my precious little ones. Haha.
6'2″ x 20″ x 2 9/16″ (34.5 L)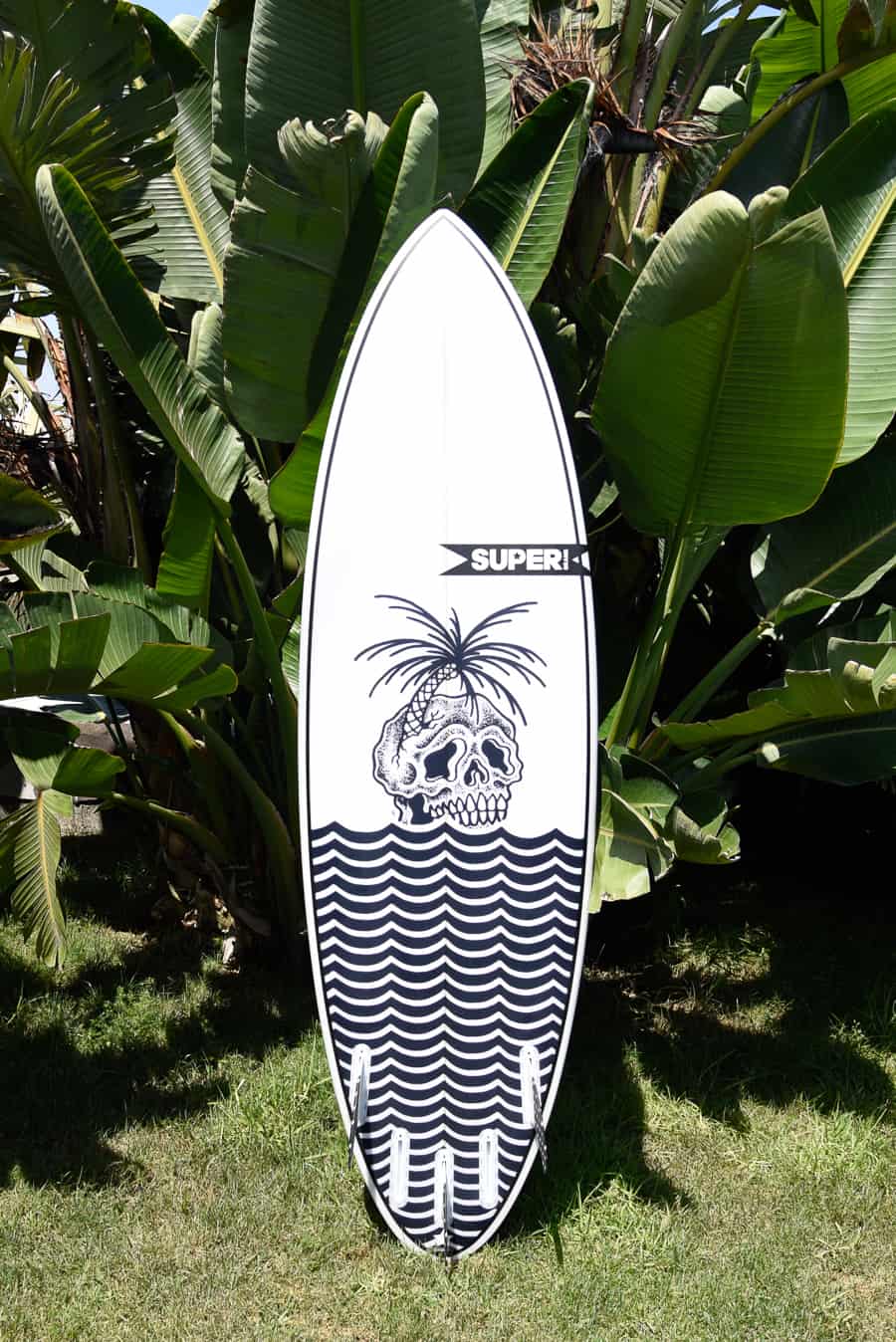 Described as the ultimate travel board and designed for getting into waves early and riding barrels, the PigDog was a top choice of mine early on. With good waves and barrels on the brain, I was drawn to its full round outline and pulled in tail.
The PigDog can take place of one or two step ups which will come in handy on the bigger days. This will be my go-to board for 5-foot waves and up in most cases. I've already got a good feel for it in some well overhead surf in Baja and Oahu and it handles like a dream. The shape is also quite versatile and I've had a ton of fun with it on a couple of average shoulder-high days along the way. You can read more about the PigDog and Superbrand here.
Custom Quad Fin Pescado by
5'8″ x 21″ x 2.4″ (32.8 L)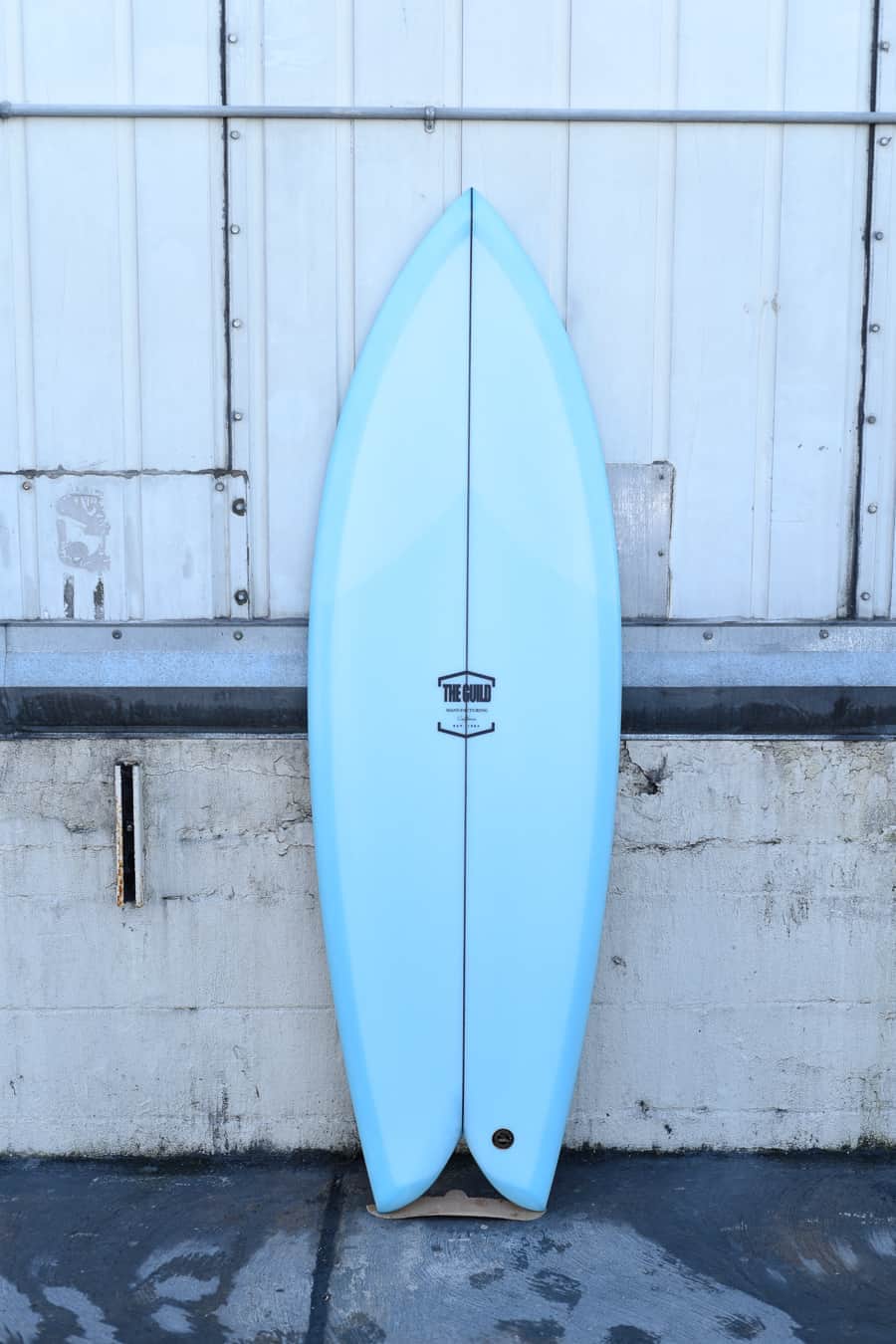 With small, gutless, mushy surf being inevitable, I wanted something to bridge the gap and make surfing in any conditions fun. What better than a sick retro fish with a quad fin set up for added performance.
I also wanted to switch it up a bit and get out of my normal routine, which would have been to pick up a stubby groveler or something more alternative shortboard like. I figured regularly surfing a classic fish would help me evolve as a surfer and give me the opportunity to focus on my style and flow.
Plus, the fish surfboard is not only a perfect board for the smaller days, but it has tremendous versatility for all sorts of conditions, including hollow waves and barrels. I'll probably be surfing el Pescado in 1-5+ foot waves and a variety of conditions. So far I've surfed it in waist-high waves at Emma Wood, to overhead waves at Morro Bay and it sure is skatey and fast down the line!
Huevo Ranchero by
6'8″ x 20 5/8″ x 2 9/16″ (~40 L)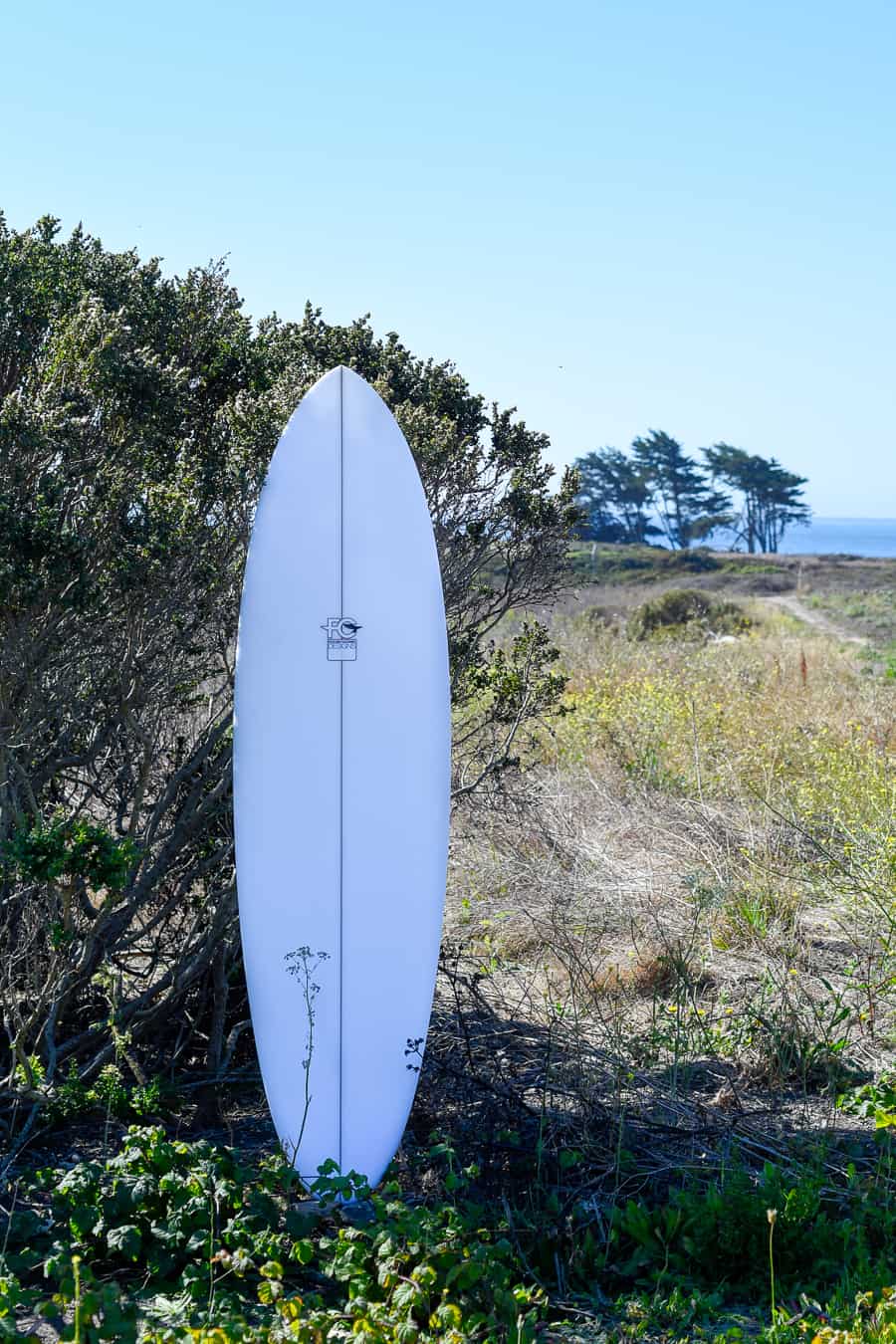 Assuming that Tara will progress quite rapidly and significantly over a yearlong surf trip, we wanted to get a board that can go the distance. A board she could grow into and enjoy at any ability, and something that is user-friendly but could hold its own in more performance waves.
We landed on the Huevo Ranchero as a solid all-rounder that could nicely transition Tara with taking her surfing to the next level.
This is such a cool board with a 2+1 fin set up which we're both so stoked on because it allows us the option of experimenting with it as a single fin. The added variety is an awesome perk, it's like having two boards in one.
6'0″ x 21.5″ x 2.7″ (39.1 L)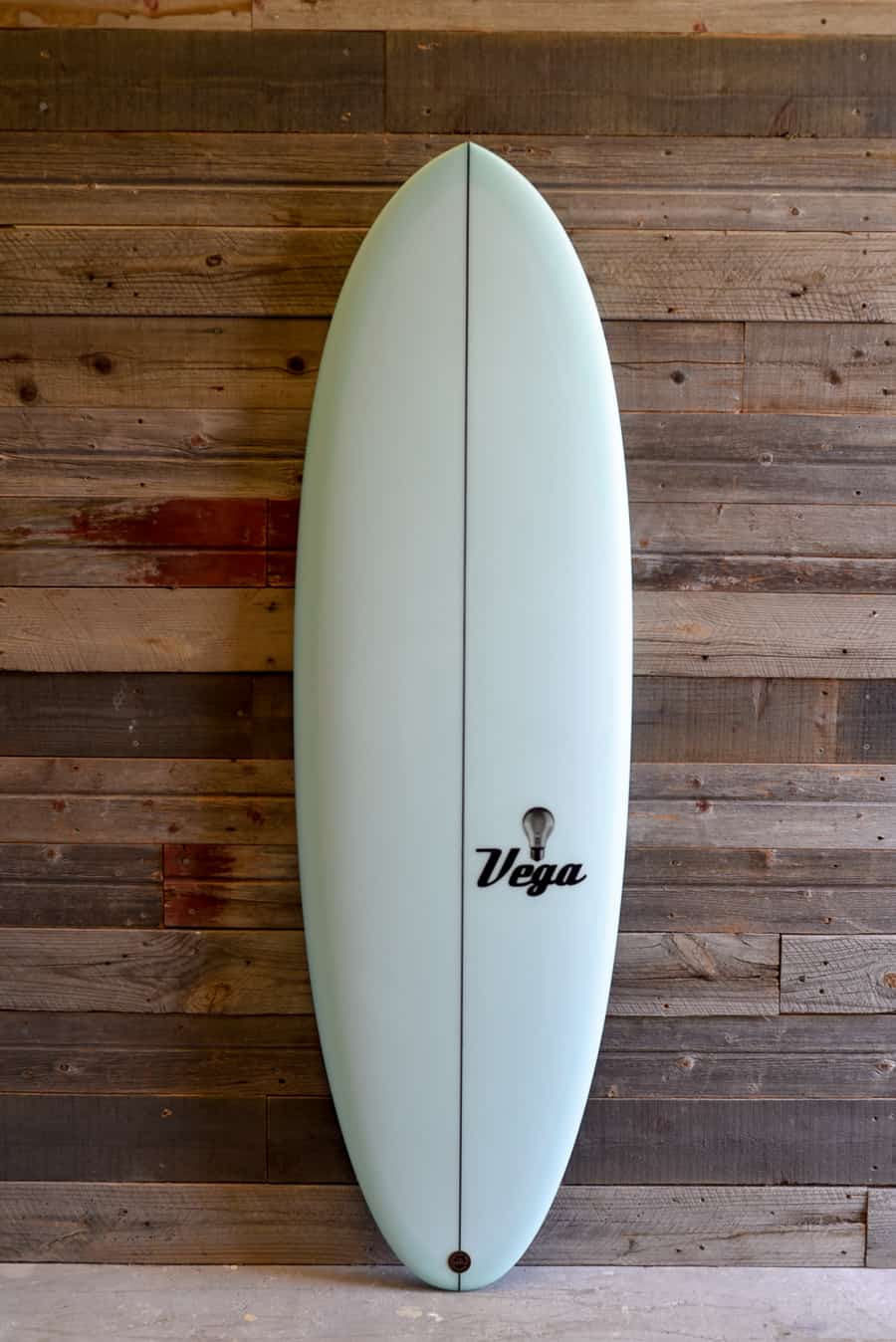 Sticking with the theme of having a second board that is great for the small softer surf, we picked up a custom Fried Egg from Vega Surfboards. This board basically has the same volume as her Huevo but comes in a smaller more maneuverable package. Can you tell Tara has a thing for eggs?
The Fried Egg will be perfect for transitioning down to a shorter board and fun in a variety of conditions. We asked the guys over at Vega to pull in the nose slightly and add a tiny bit more rocker to give it a little more progressive feel and versatility when it comes to dropping in on the steeper reef breaks.
So there you have it folks! An epic surfboard quiver for our epic surf trip that I'm SO fired up about I had to share. Hope you enjoyed staring at our boards as much as we do, a little surfboard porn never hurt anybody. Can I get an amen?!
Cheers, Eric
Want more surfboard inspiration?