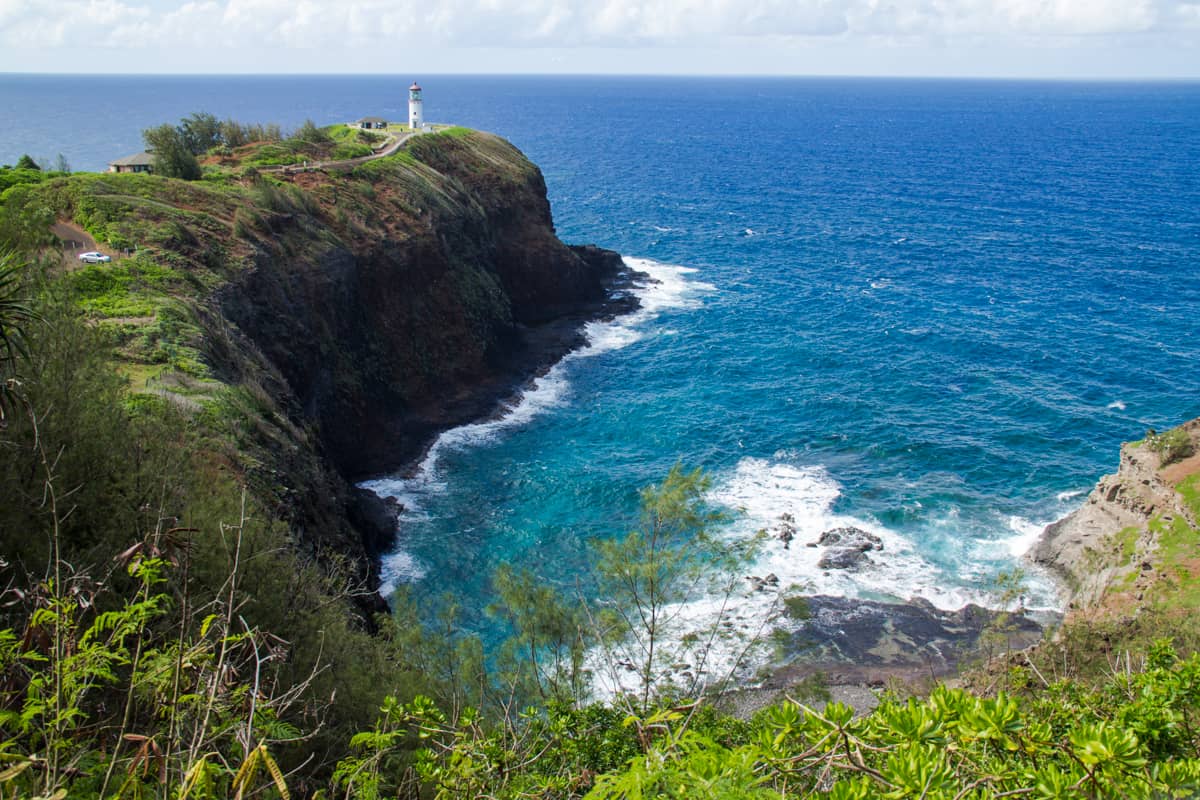 Lucky are the people who grow up on the shores of Hawaii! Pro surfer Leila Hurst is one of the lucky ones, born and raised in Kilauea, Kauai, a small town on the North Shore where there's no shortage of waves, picturesque beaches, and the chill life. Perhaps that's one of the reasons for Leila's sunny personality and permanent thousand-watt smile.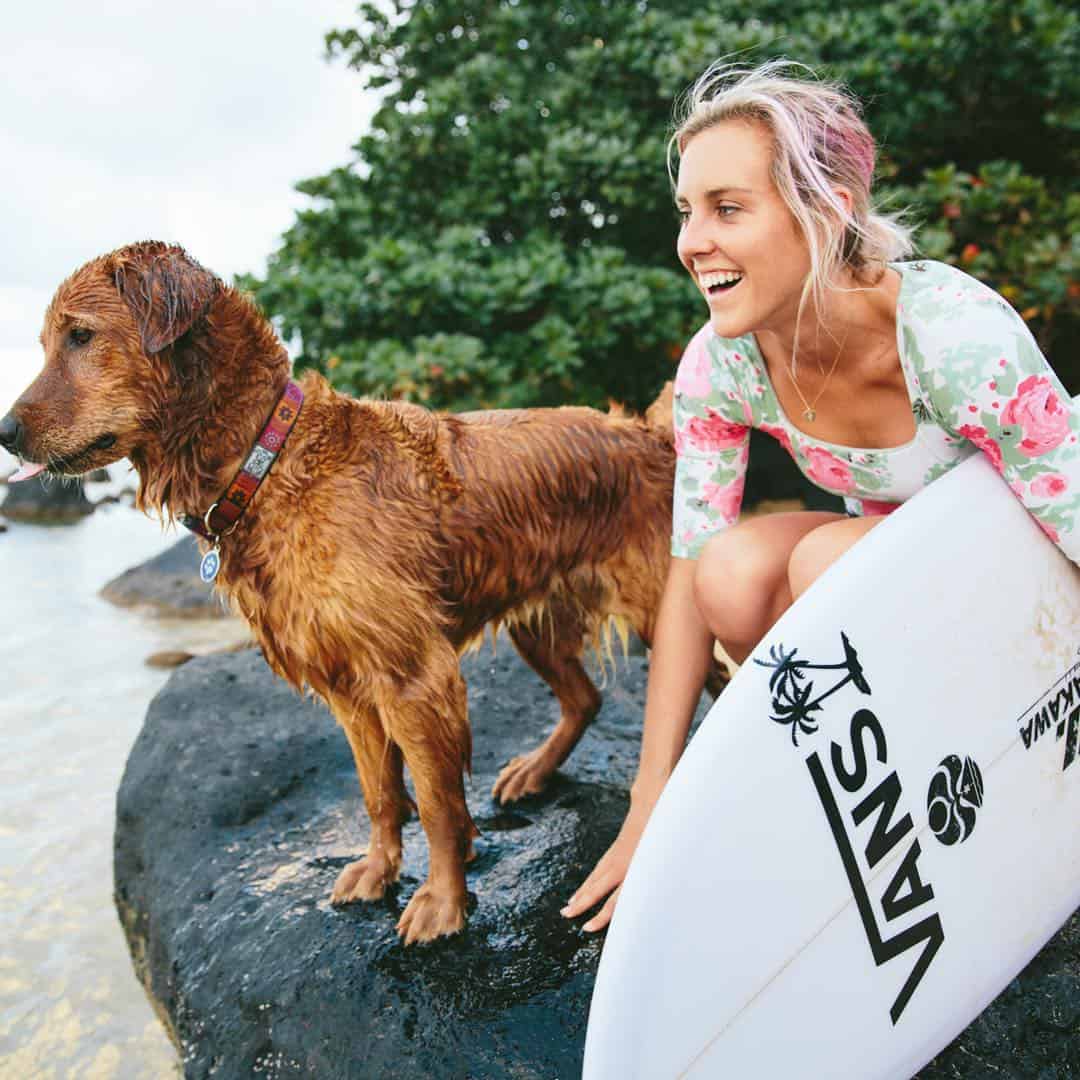 After winning a slew of surf competitions growing up, Leila took a break from competitive surfing so she could have more flexibility to travel and surf on her own terms. From Tahiti to Indonesia, Leila spends her time chasing the world's best waves and working with brands like Vans, Zeal Optics, and HIC Surfboards.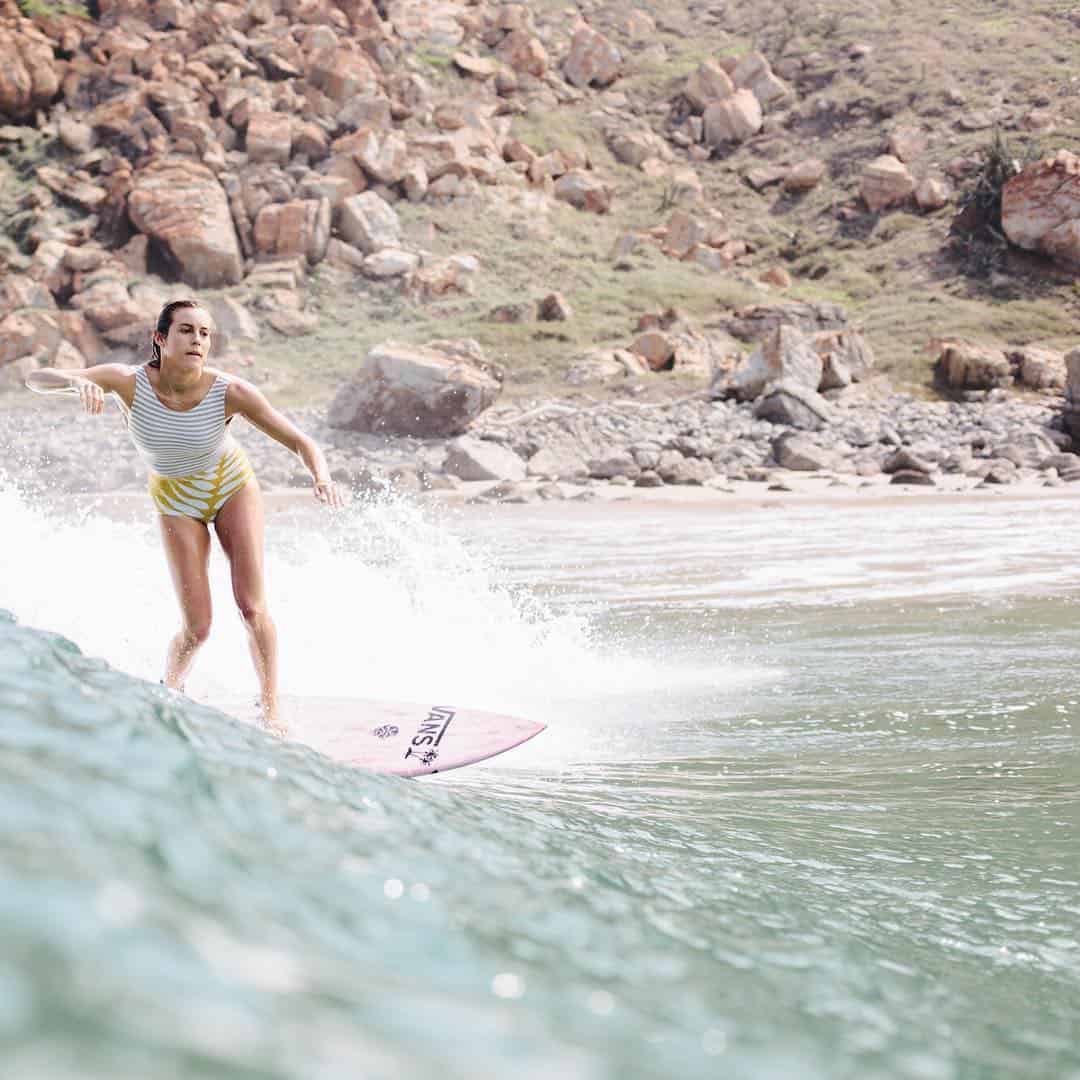 When Leila isn't hunting waves, she volunteers with the Life Rolls On Foundation — a non-profit organization that uses action sports to improve the quality of life for young people affected by spinal cord injuries — and hopes to create a surfing program for children with disabilities.
We caught up with Leila to ask her about where to go and what to do in her beautiful hometown of Kilauea Kauai.
My favorite kind of day in Kilauea is a fun surf day with my best friends, maybe go on the jet ski and go down the Napali Coast, get sunburnt and tan… Hang at the beach all freakin' day and eat some fresh fish with my fam.
WHERE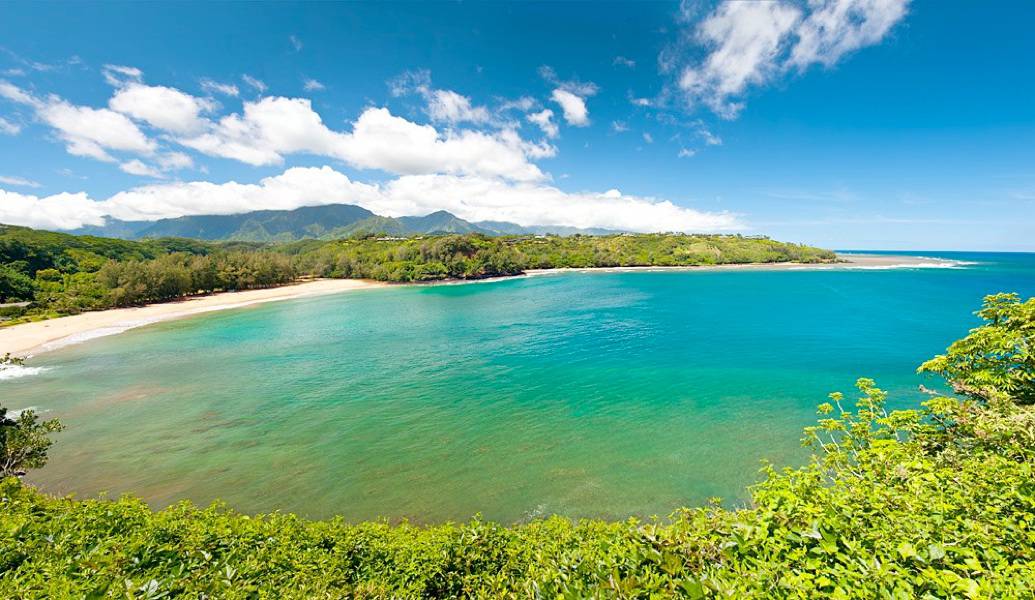 Kilauea is a small town on the northeastern shore of Kauai, about a 20-minute drive from Hanalei Bay and a 40-minute drive from the island's main airport, Lihue Airport. The North Shore of Kauai is a lush green wonderland, and home to Hawaii's famous Napali coast. You know, the seriously dramatic Hawaiian coastline of towering jagged mountains, cascading waterfalls, and remote sandy coves.
IN FIVE ADJECTIVES
"Mellow, old, small town, good people, never changes"
SURF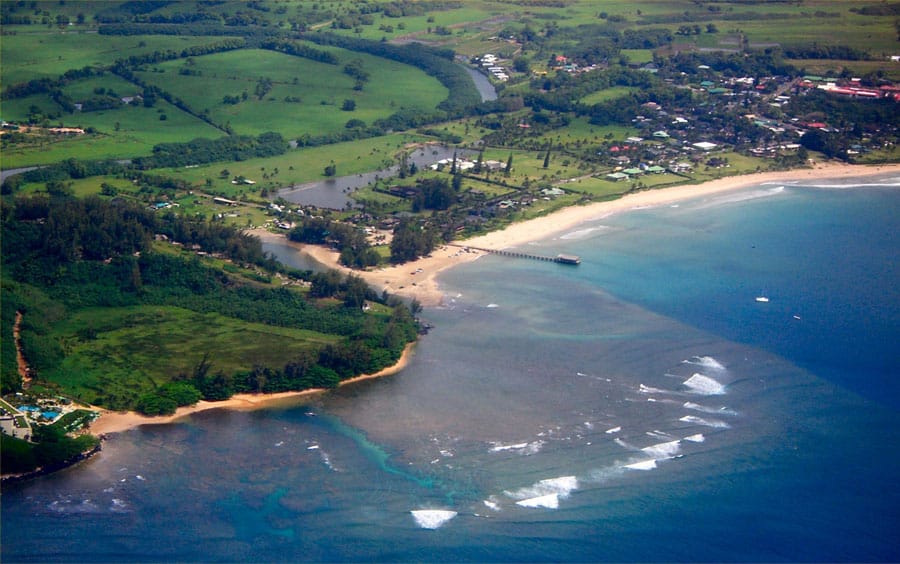 "Well if you didn't know, Kauai's surf is a secret! We don't tell a lot of people about our good waves 🙂 ha ha. But I love Hanalei Bay… it's beautiful and so much fun. A long right hand point break. It's heaven."
Okay, so Leila isn't going to dish on the secret Kauaiian surf breaks, because then they wouldn't be secret. So here's your excuse to do some break exploration (as if you need one). Let's just say there's a ton of great surf breaks in Kauai, they're just kept on the down-low so you have to do some searching.
A couple of well-known breaks are Hanalei Bay, which has a long sandy coastline with both reef and point breaks. On the south side of Hanalei Pier is "Kiddies," a great surf spot for beginners. In beautiful Ha'Ena Bay, Tunnels and Cannons can get really big in the winter–some people consider it Kauai's Pipeline.
Like the other Hawaiian Islands, the best season for surf on the north shore of Kauai is the winter. Powerful swells serve up massive waves to Kauai's north-facing breaks from November through February, so it goes without saying, but most breaks are for experienced surfers only.
In the summer months the waves turn off in the north, and the south shore provides consistent swells for all skill levels.
You can find a few resources on Kauai surf online, and here's Surfline's North Kauai forecast to get you started. And of course as always, be respectful in the lineup.
EAT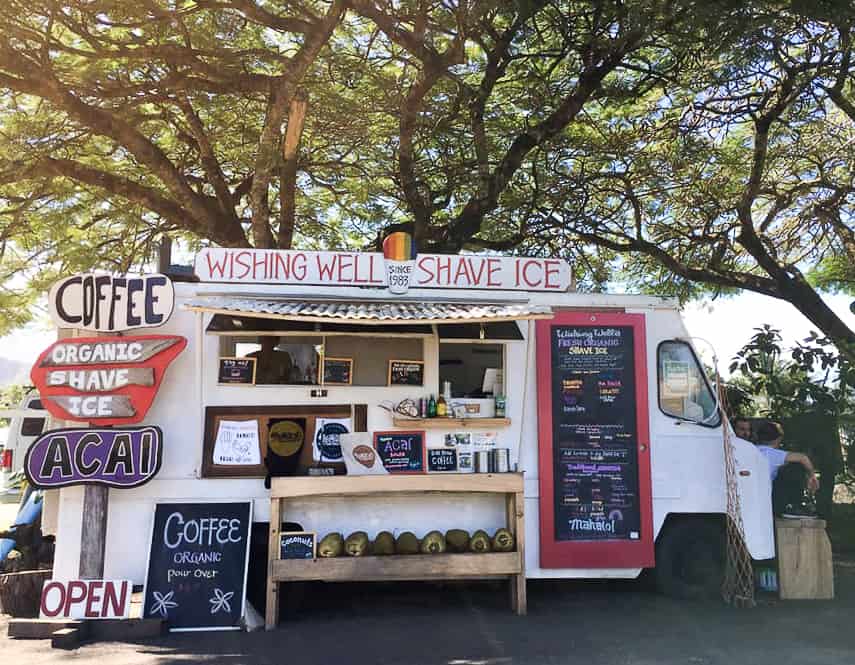 KILAUEA FISH MARKET is known for fresh fish and healthy local-style food. Their signature ahi tuna wrap with homemade teriyaki sauce and a sesame island dressing is a must. Closed on Sundays.
THE DOLPHIN RESTAURANT (in nearby Hanalei) is a restaurant, sushi lounge, and fish market located on the edge of the Hanalei Heritage River. Drop by for cocktails and pupus with a view, or fuel up after a day of surf with local seafood, steak, and sushi.
KINTARO is a Japanese restaurant with a dedicated local following. Try the Bali Hai Bomb and Supa Dupe maki rolls or a Teppanyaki dinner of meat, seafood, and vegetables flash-cooked on tabletop grills. Only open for dinner. Closed Sundays.
WISHING WELL SHAVE ICE serves up organic house made fruit-flavored shave ice, acai bowls, and coffee out of a picture-perfect truck in Hanalei. All their products are made fresh and locally sourced.
SLEEP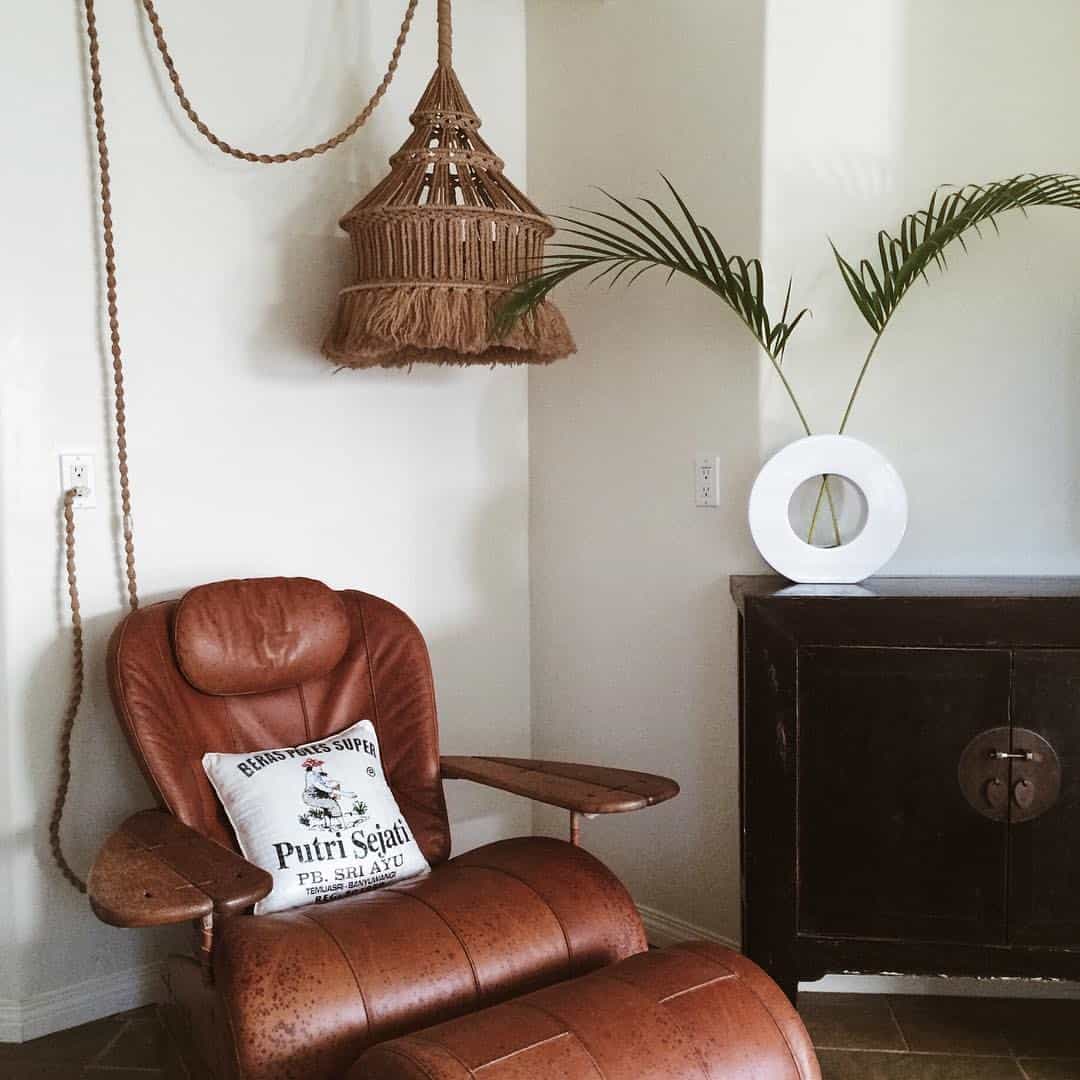 There's a handful of large resort fare on the North Shore if that's your cup of tea, but there are also a few smaller hotels and plenty of fantastic vacation rentals.
VRBO has a large variety of awesome places to stay from basic cottages to super luxury.
THE PALMWOOD is a Japanese-inspired three-room guesthouse located on a lush private 5-acre estate. The Instagram-worthy property comes equipped with gorgeous outdoor showers, bicycles, private hot tubs, and homemade breakfasts made with locally sourced ingredients every morning.
HANALEI COLONY RESORT is an oceanfront resort offering airy, one or two-bedroom condo-style units with full kitchens, private lanais, and free wifi. The property has an oceanview restuarant, coffee shop, outdoor pool/hot tub, day spa, and a free local shuttle service.
CAMPING is an option at one of the three beach campsites on the North Shore–Heana Beach Park, Anini Beach Park, or Hanalei Beach park (which only allows camping from Fridays to Sundays). You can get the camping lowdown here.
DO + SEE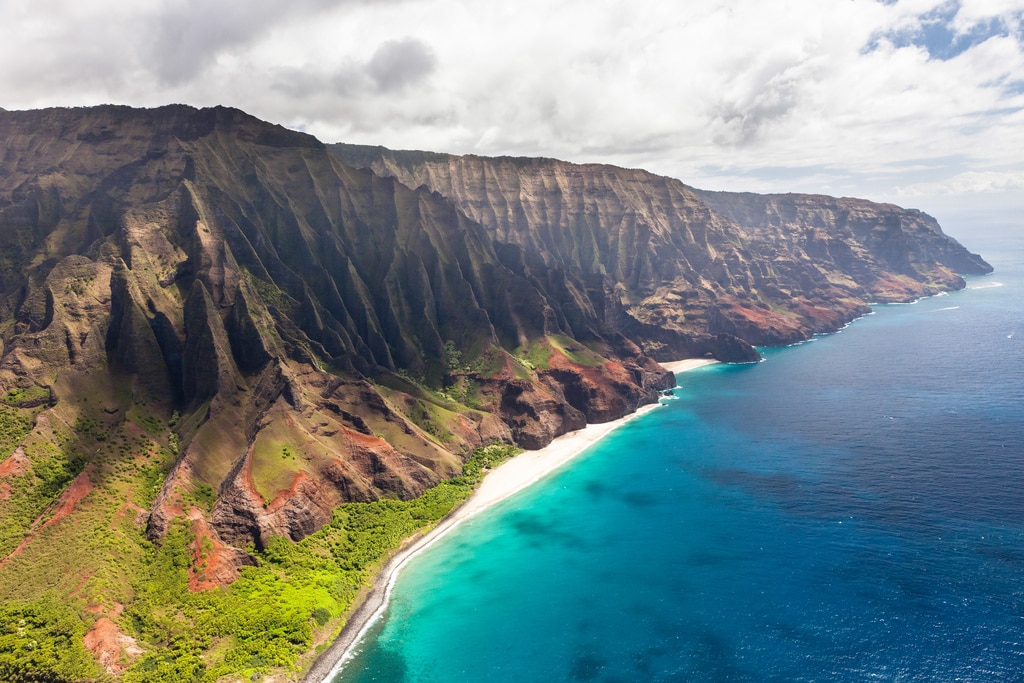 "Go down the Napali Coast, Captain Andy's boat tours, ziplining is fun. If you go to Kauai, prepare to mostly HANG OUT! I hiked the Napali Coast with my dad and that was an adventure in itself. It's pretty rigorous and strenuous because I had to train for it, so you need to be in crazy shape for this trek. I also love going for a round of golf with my dad at the Hyatt and snorkeling at Poipu Beach. Koloa Zipline is sort of a huge tourist attraction, but I still appreciate the nature and beauty of Kauai when I go with my family and friends."
NAPALI COAST STATE PARK is a 15-mile stretch of rugged coastline on the North Shore sprinkled with white sand beaches, lush valleys, and waterfalls. The park can be accessed by a challenging hike or by boat. Captain Andy's has multiple options for sail and raft tours.
POIPU BEACH is actually on the Southern coast of Kauai, about an hour drive from Kilauea. Named America's Best Beach by The Travel Channel, the beach is a popular spot for swimming and snorkeling. Great beach for families and kids.
KOLOA ZIPLINE is Kaui's longest zipline and set against a backdrop of 22,000 acres of Hawaii's first sugar plantation. Located on the South Shore (about an hour drive), the zipline course consists of 8 lines and the tour is about 3.5 hours long.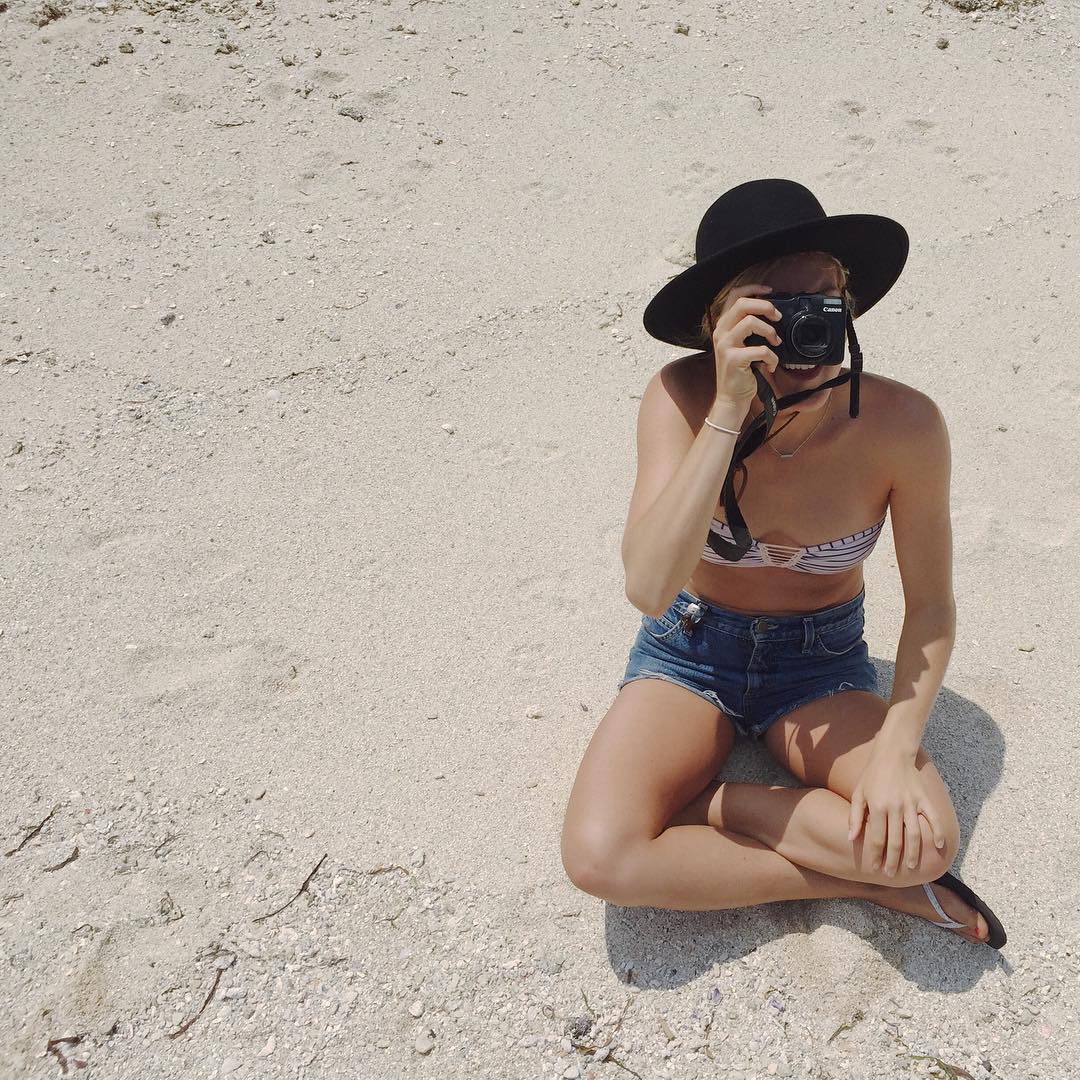 Thanks to Leila for letting us in on her favorites around Kilauea, Kauai!
You can follow Leila's surfing adventures around the world on her Instagram, website, Facebook, and Vimeo.
***cover photo by Matt Paul