In some situations, towering cliffs, dramatic scenery, and isolation is a bad thing. Like in The Lord of the Rings. But if you aren't in Middle Earth trying to destroy an all-powerful ring, those things are pretty awesome. Add surf and yoga into the mix and they're especially awesome.
At Pure Flow Motions Surf and Yoga retreat in Sagres, Portugal, you can spend a week exploring the beautifully rugged Algarve region while getting your surf, yoga, and hike on.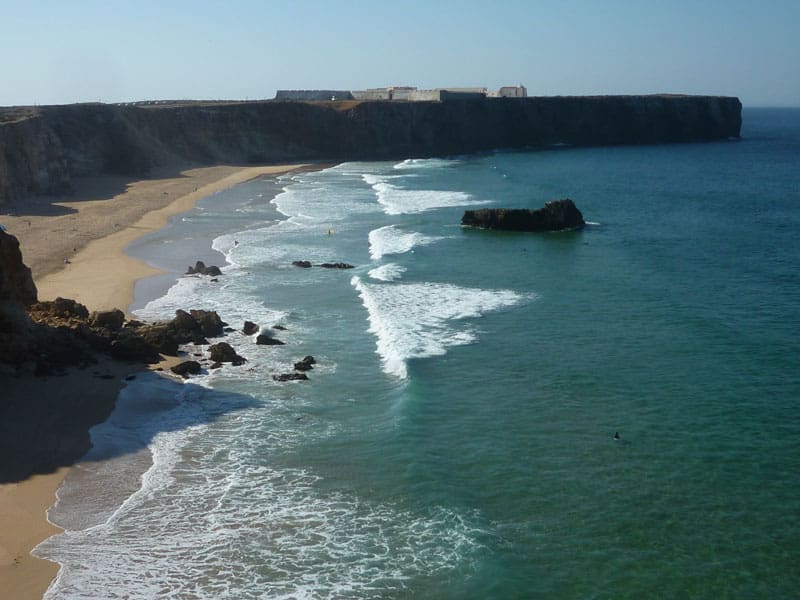 This all-inclusive week-long retreat includes six nights at the 4-star Memmo Baleeira Hotel, three daily healthy meals, eleven yoga classes, three surf classes, and two nature hikes with a guide. Pure Flow Motions encourages you to "connect with your true nature through nature." We like it.
•  THE SURF  •
The Algarve region is a year-round destination with temperate weather and near-perfect peaks on beautiful beaches (over 150 of them). You can find waves year-round, but if you're an experienced surfer the best time for a surf trip to Algarve is from September to April. If you're a beginner, anytime of year would work, as you can typically find some smaller waves to suit your skill-level.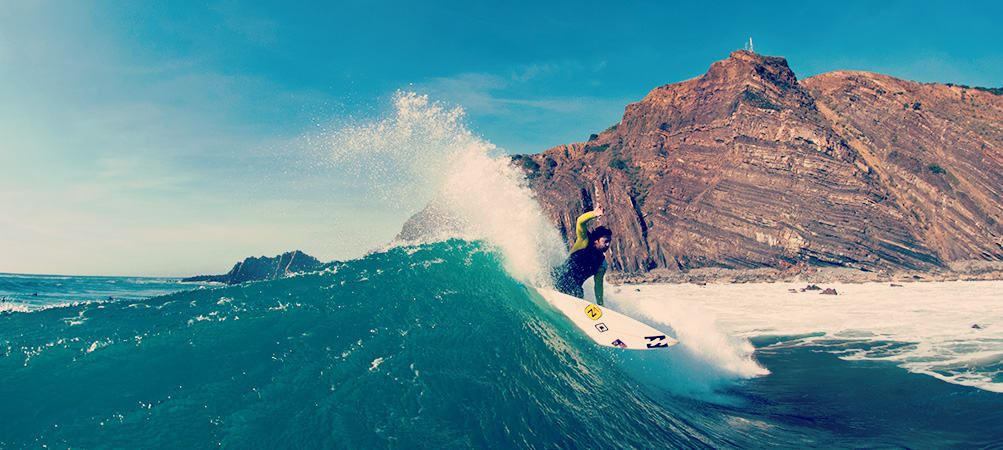 There's mostly beach breaks with a few point breaks. A popular break in the area is Sagres Tonel, which can accommodate surfers of all levels, as it ranges from a pretty average beach break, to nearly world-class with the right swell. While some of the breaks around Algarve can be more populated, the Sagres area is known for its secluded feel.
•  WHAT WE LOVE  •
The Algarve region has a wild, remote feeling with pristine beaches, jagged coastlines, and protected nature reserves. With a population of about 2,000 people in 34.37 square kilometers, it's the perfect place to get away from it all and get back to nature.
The views! The retreat is held at Memmo Baleeira Hotel which overlooks the beautiful Baleeira Bay on the Atlantic Ocean. There's gorgeous views from just about everywhere.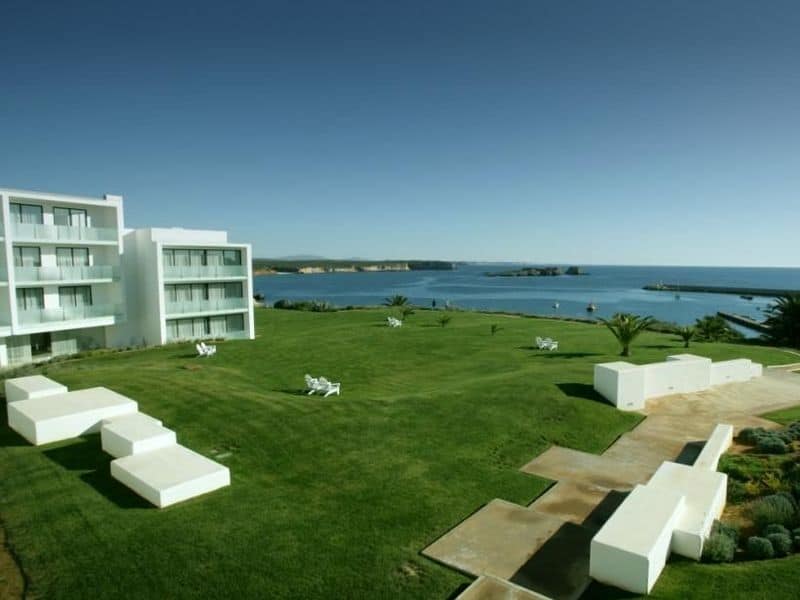 Retreat guests have access to all spa facilities, so after a surf you can hop in the spa or turkish steam bath. Ahhh.
Take your practice to nature and get in on yoga and qigong sessions on the beach and in the forest.
Experience the suite life… Your pad for the week has a bedroom, bathroom, and living room with kitchen.
You get your daily hot lunch brought to you where ever your day's activities are. So you're going to be chowing down on some delicious eats on top of cliffs and at the beach.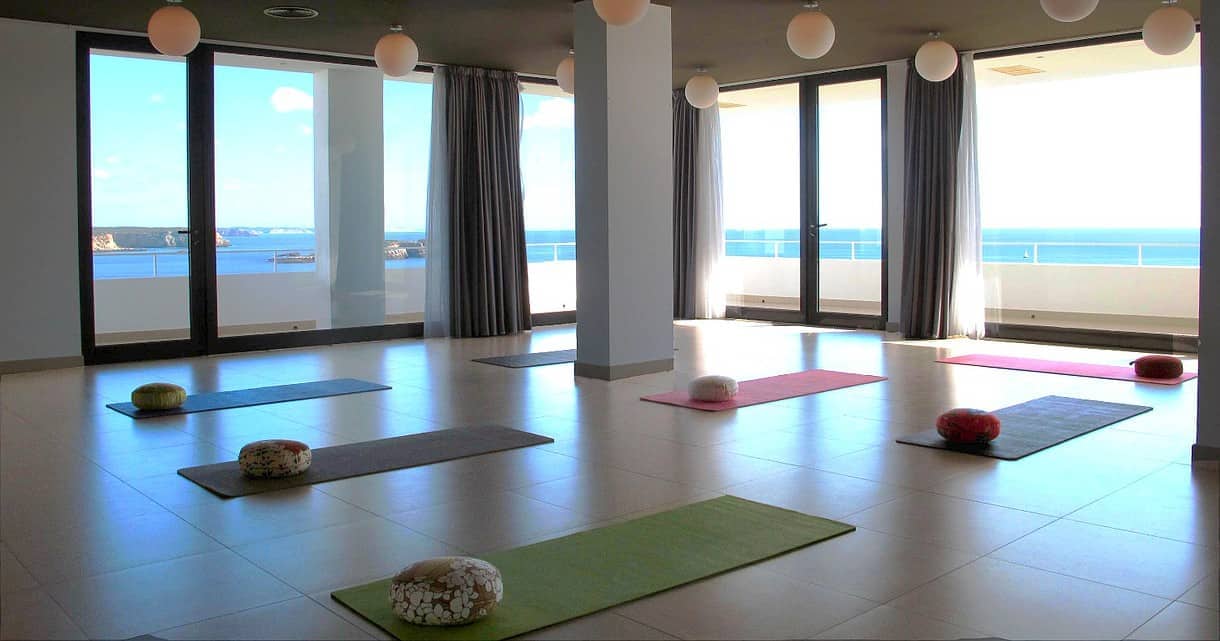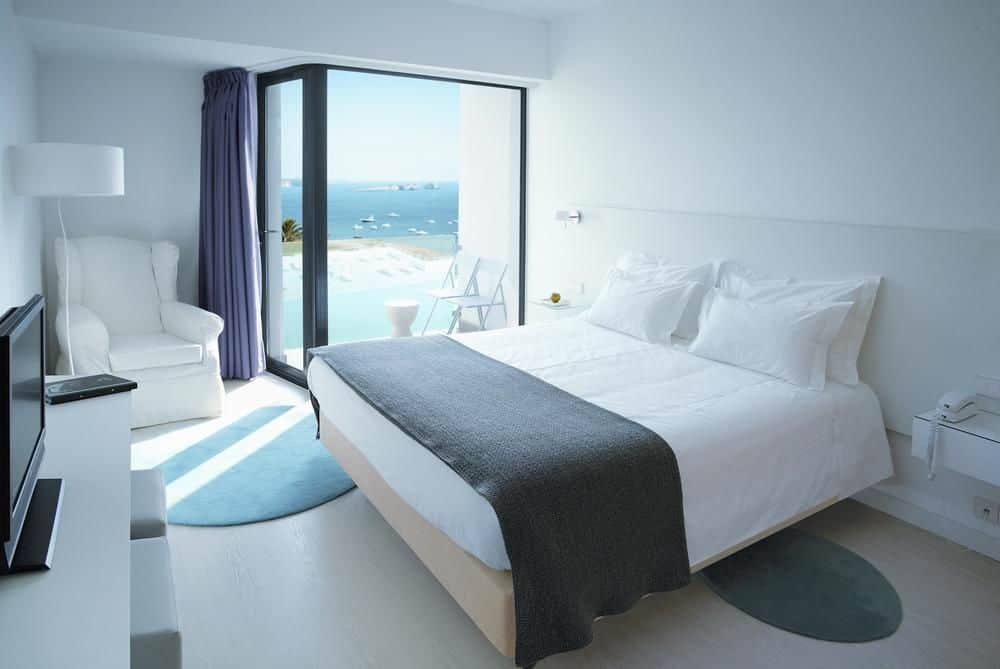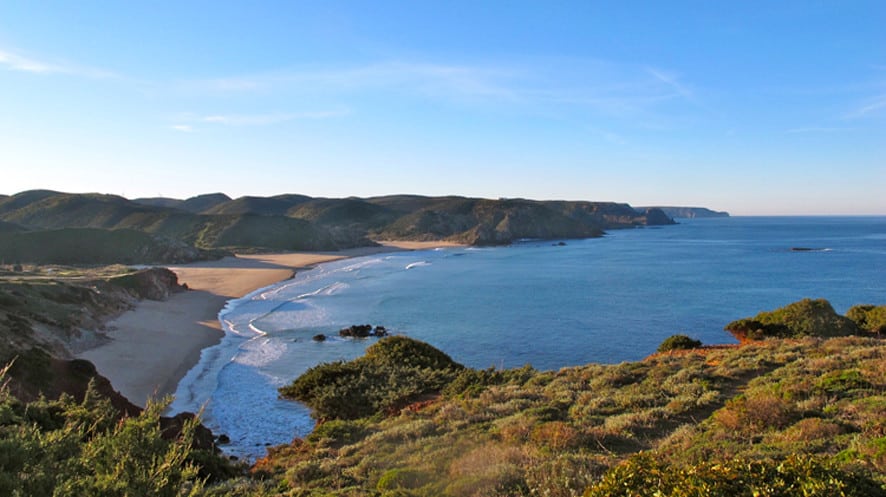 •  DETAILS  •
RATES: 
January – April

Double: 695€, Single:895€

May – October

Double: 870€, Single: 1095€
 GETTING THERE:
The closest airport is Faro, or you can fly to Lisbon.
Airport transfer to hotel is not included in the price. There are several options to get to the hotel detailed here.
Pure Flow Motions Retreats
 MEMMO BALEEIRA HOTEL
SITIO DA BALEEIRA, SAGRES, 8650-357
Portugal