Depending on where you live, it's cold and awful right now. Unfortunately, it's the beginning of winter and it's only going to get worse. Sorry!
However, just because your feet are numb and your car won't start doesn't mean you can't fantasize about warmer places. While you're waiting for the kindling to catch, here's 12 of the most beautiful beaches in the world you can add to your daydreams.
1. Honopu Beach / Kauai, Hawaii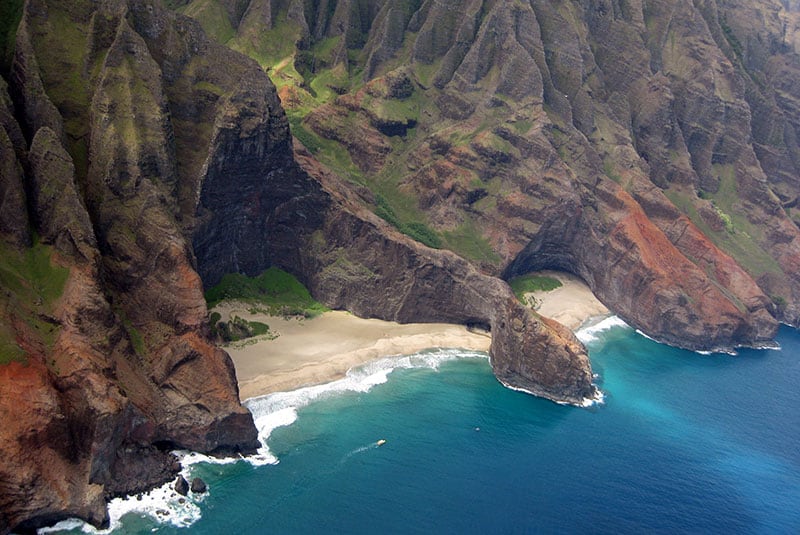 Trivia nerds may tell you, "Honopu is where they filmed the helicopter flying under the arch in King Kong." You will likely respond, "Please be quiet, I'm looking at the most beautiful beach in the world and want to enjoy it in silence."
Located on Kauai's Na Pali Coast, isolated Honopu Beach can only be accessed by swimming to it. The area has a mysterious and spiritual history, so no boats or other surf devices are allowed on the beach. The only way to access is to boat nearby and then swim the remaining distance.
2. Blinky Beach / Lord Howe Island, Australia

Lord Howe Island is almost too small to find on a map, and Blinky Beach makes up most of the landmass. As you would expect from an island that's just a beach- it's secluded, pristine, and jaw-droppingly gorgeous.
Bonus: Great surf, no crowds.
3. Hidden Beach / Marieta Islands, Mexico
Perhaps the happiest accident of all time, Hidden Beach exists because the Marieta Islands were used for target practice before the first World War and a window to one of the most stunning beaches ever was blasted open. It's not easy to get there, but that keeps some of the riff raff away from this unreal swimming hole.
4. Flamenco Beach / Puerto Rico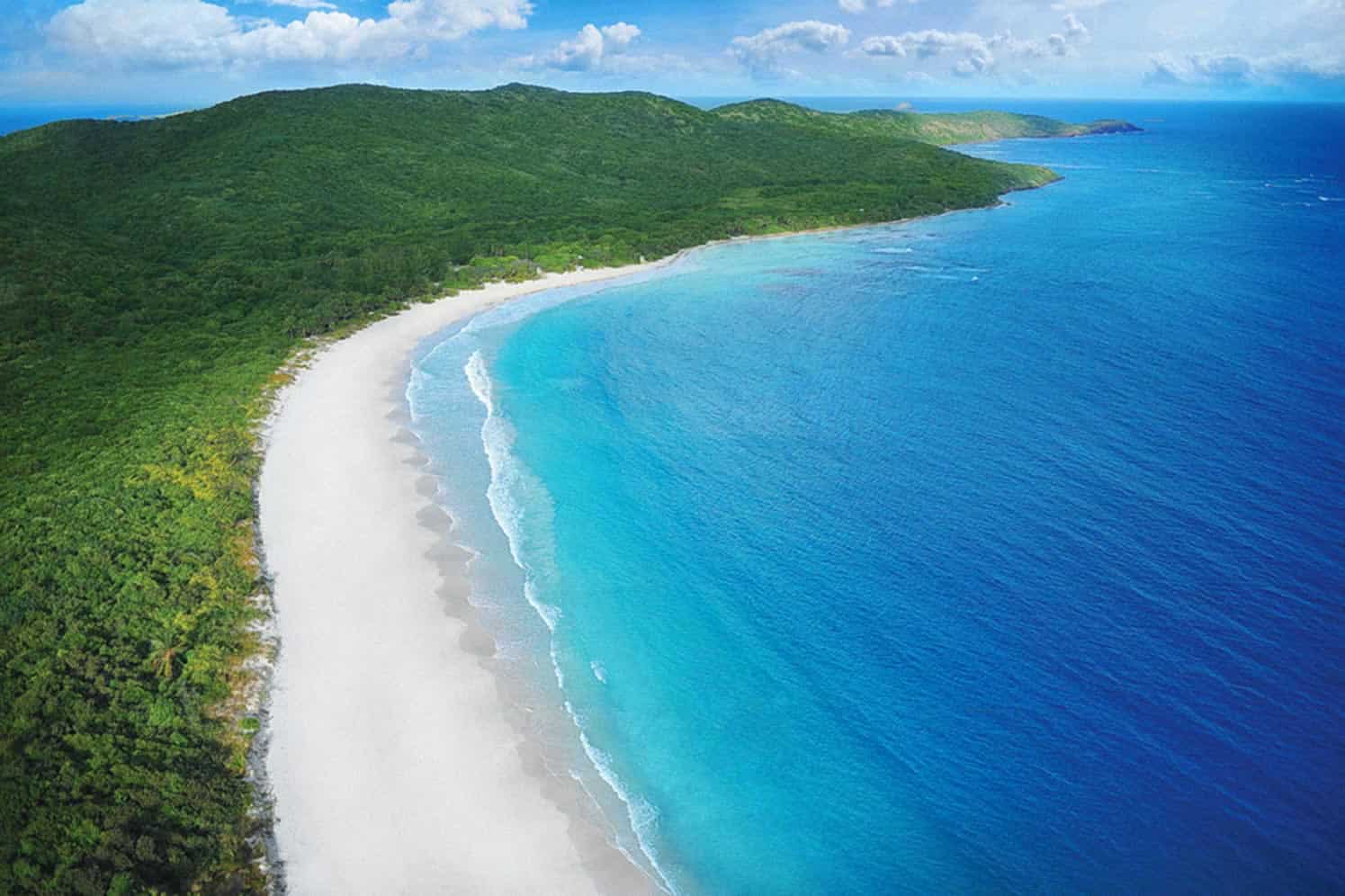 Just your classic white sand, turquoise water, perfect beach. The type of place you visit and say, "I could live here." And while you definitely can't, you can at least visit over and over and never get tired of it.
5. Baia de Sancho / Fernando de Noronha, Brazil
This ridiculous cove is just ridiculous. Lush greenery you'd expect to see in the rain forest covers the surrounding rocks, the water is crystal clear, and it's warm year round. Calling it paradise doesn't do this beach justice.
6. Rabbit Beach / Lampedusa, Italy
Rabbit Beach is essentially a swimming pool next to the ocean, but it's made of ocean water and way better than a swimming pool. On a tiny island in the Mediterranean and closed off from the open sea, the water is as calm and beautiful as any cove you'll ever find.
7. Cayo de Agua / Los Roques, Venezuela
Technically an island in an oceanic national park, Cayo de Agua is just an amazing beach and that's all. Don't let maps trick you. It's a sand bar with waves lapping at both sides, so it's practically two beaches. And they're both lovely.
8. Ko Phi Phi Don / Phi Phi Islands, Thailand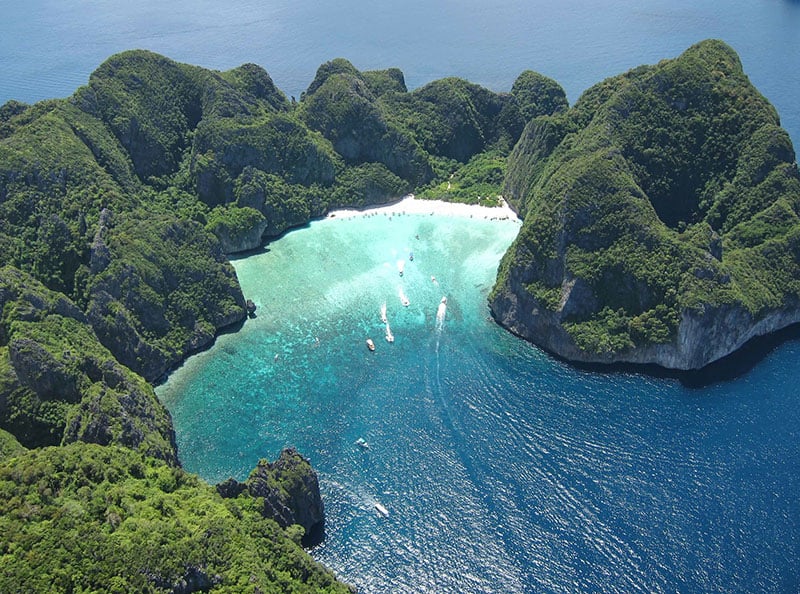 The only way to get to the Phi Phi archipelago off of Thailand is by ferry, but this beach makes any amount of travel worth it. The water is every shade of blue, the cliffs rise dramatically on all sides, and vibrant fish swim through the coral reefs.
9. Tulum Beach / Mexico
For the traveler who wants to kick back but also see a little history, Tulum is the beach city for you. The water is clear and warm, the sand is soft and white, and the Mayan ruins are about 50 feet away. Have a margarita right next to a tower built in the 3rd century.
10. Whitehaven Beach / Whitsundays, Australia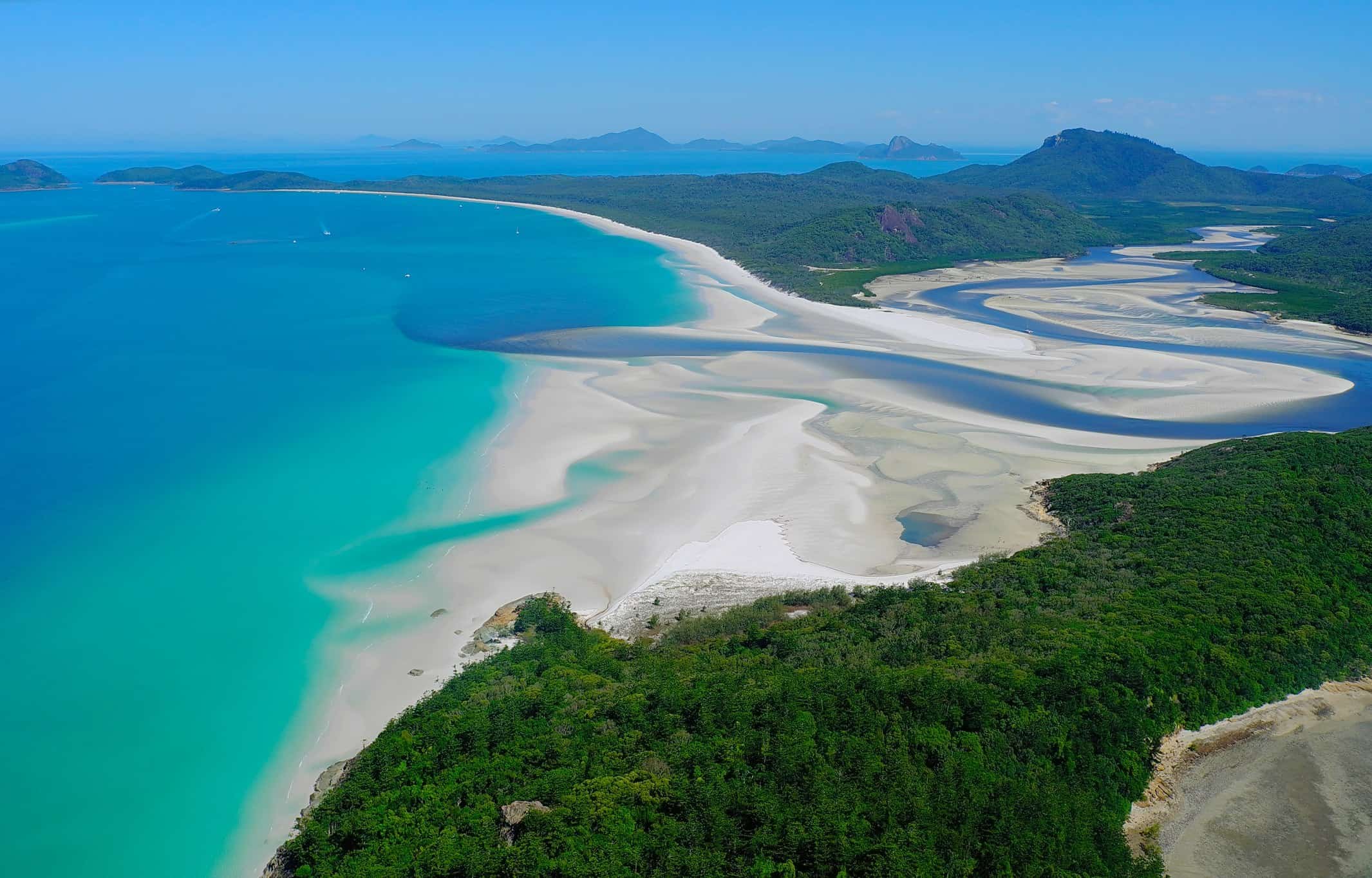 Named the top Eco-Friendly Beach in 2010, Whitehaven is five miles of blindingly white sand and shallow, warm water. If you can pull yourself away from the water long enough to hike up to the lookout, you won't be disappointed. But you also won't be disappointed if you stay by the water all day.
11. Iztuzu Beach / Dalyan, Turkey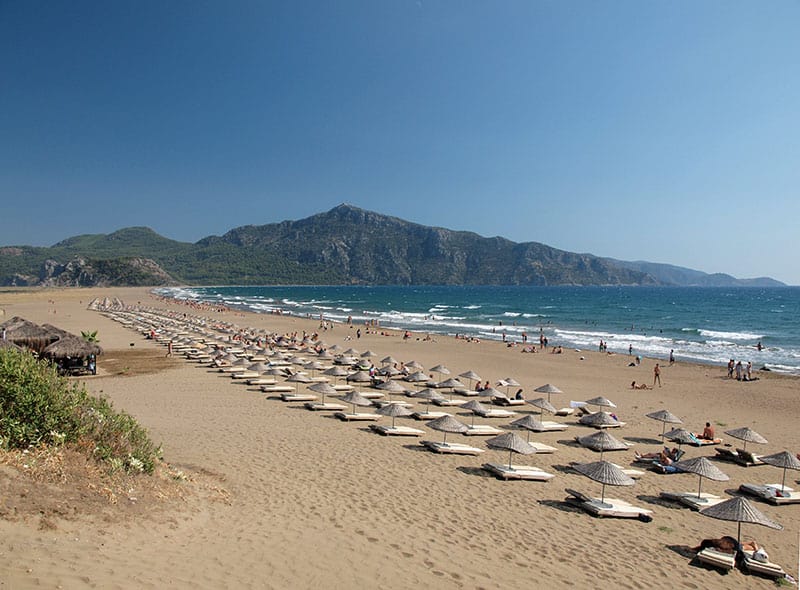 The bad news is you'll have to share this beach with other vacationers, as it's extremely popular. The good news is it's almost three miles long and has water on either side, with the Mediterranean to the west and a freshwater river delta on the east.
12. Glass Beach / Fort Bragg, CA
If you're not really big on warmth or swimming, there's still a beach for you! And while it's the result of a dump site that was closed in 1967, Glass Beach is anything but trashy. All the garbage that wasn't biodegradable was removed, but the glass and dishware was left for the ocean to tumble and turn into smooth, lovely stones that literally liter the beach. Admire the ocean's handiwork while you listen to sea lions bark.
Do you have a favorite beautiful beach not on our list? Let us know in the comments below!