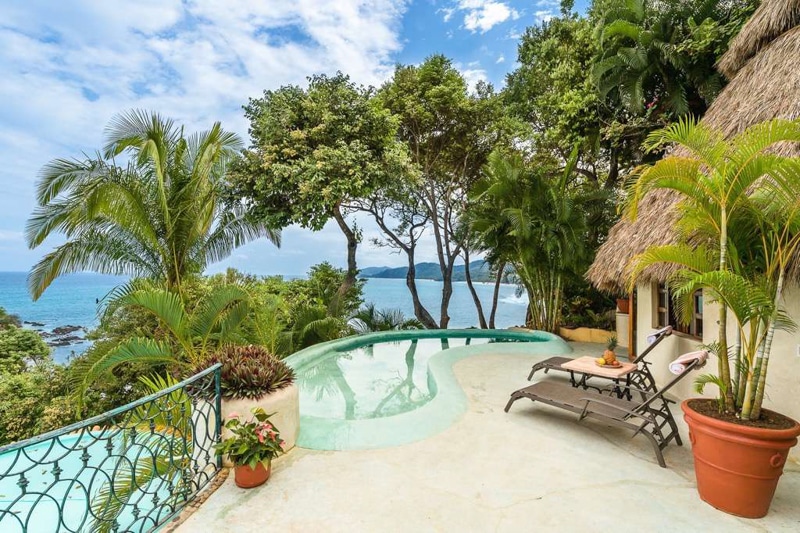 Amor Boutique Hotel is a luxury oceanfront resort with unique villas and amazing ocean views in Sayulita, Mexico.
In the charming seaside village of Sayulita, Amor Boutique Hotel sits nestled into a lush jungle hillside overlooking the bay and up the coast. Once a sleepy fishing village, Sayulita has become a bohemian surf mecca, attracting ocean-loving gypsies and dreamers from around the world.
Located on Mexico's central Pacific coast, only a 45-minute drive from Puerto Vallarta, Sayulita is a world away from the all-inclusive mega resorts and bustling tourism scene of its neighboring resort city.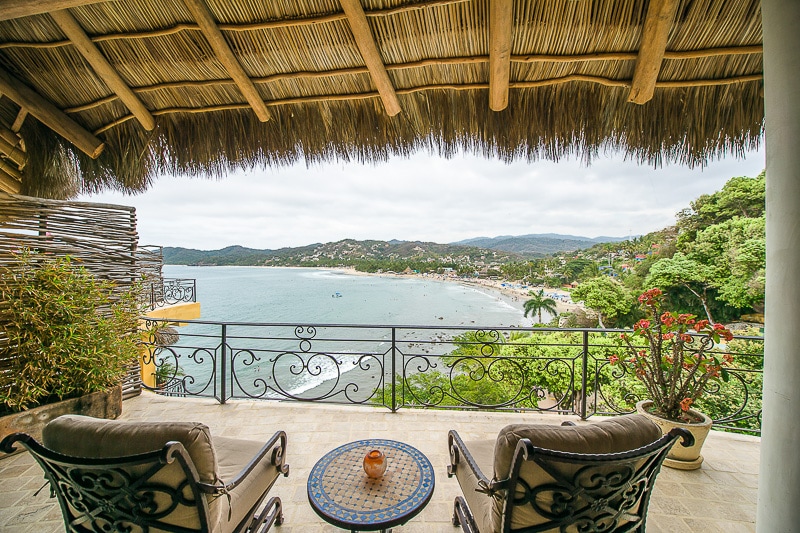 While Sayulita has definitely seen a steady increase in tourism and development, the charismatic town has maintained a laid-back surf vibe, with thoughtful boutiques, great restaurants, and lots of character. Not to mention the lovely tropical climate and warm year-round waves.
Amor Boutique Hotel sits right on the water at the southern edge of Sayulita's main beach. The property is less than a five-minute walk from the town center, yet perfectly secluded from the town's hustle and bustle.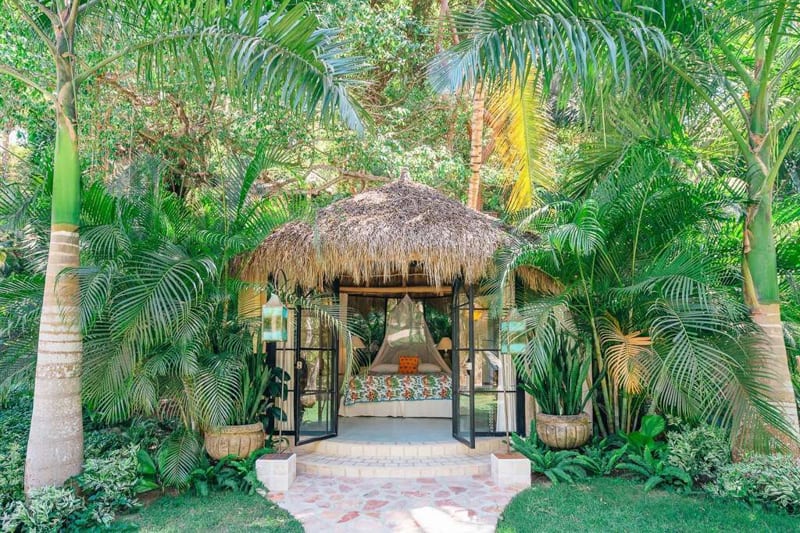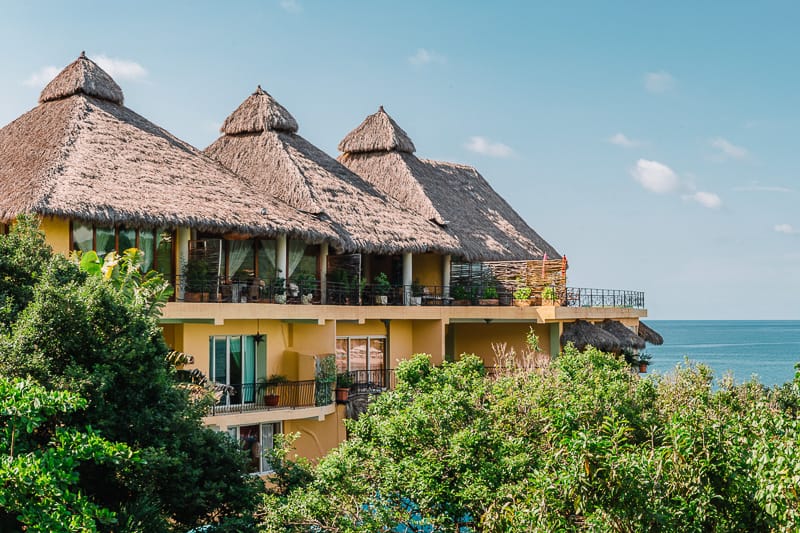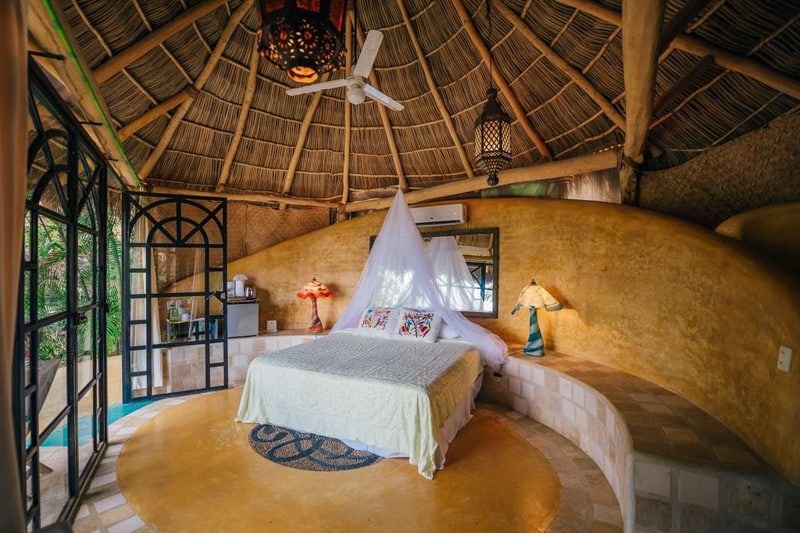 With 25 unique villas, ranging from 1-bedroom to 5-bedrooms, Amor Boutique Hotel combines elegant and natural details with bright Mexican colors and indigenous palapa roofs. Every villa has a different design and decor, with a unique mix of eclectic furnishings from around the globe.
Most villas have stunning ocean views, and some larger villas come with expansive ocean-facing terraces with private plunge pools.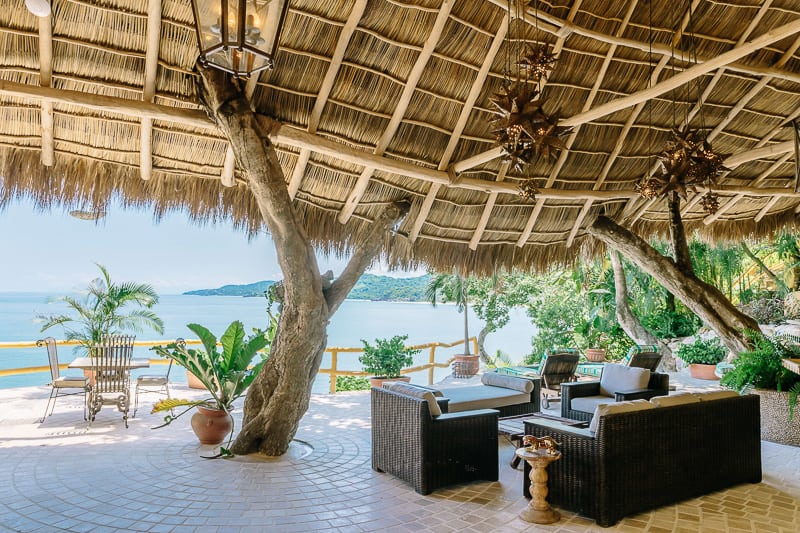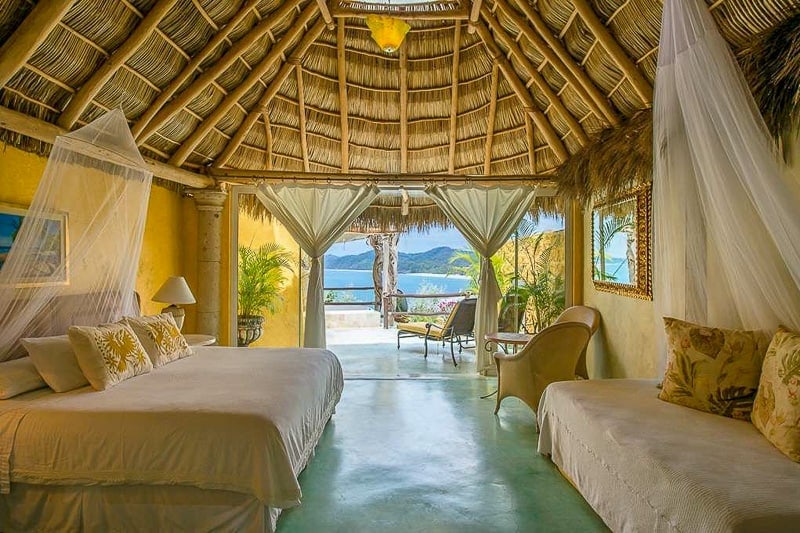 There are plenty of waves in Sayulita proper, but if you want to hop on a surf charter for the day, the hotel will happily book you a boat that will pick you up right in front of the resort.
When you're not surfing (or for any non-surfers in your party), there's plenty to do to keep you busy. Take a SUP out for a spin, book a fishing trip, kick back at the hotel pool, sip margaritas at the hotel's restaurant right on the water, or ride the complimentary bikes into town to explore.
Whether you're looking for a romantic getaway with your plus one or a group surf trip with friends and family, Amor Boutique Hotel is a phenomenal place to stay to enjoy the good life in Sayulita.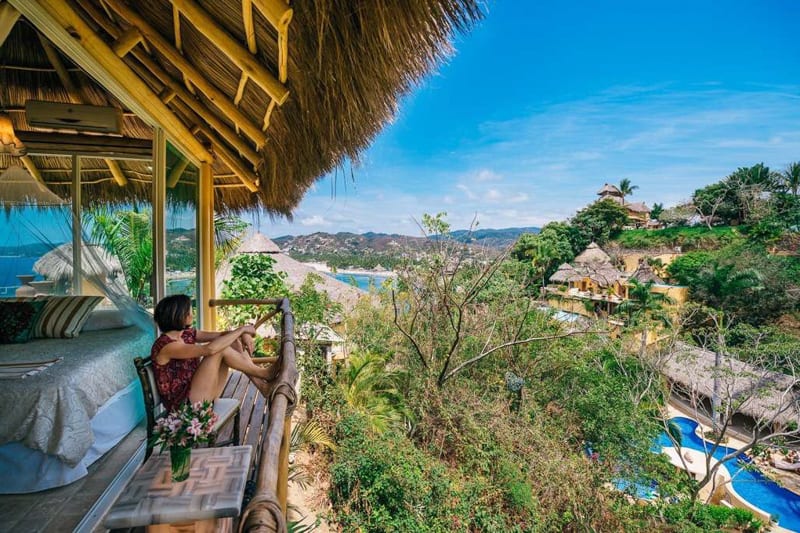 THE SURF
Sayulita is known for its quality surfing; excellent for beginners and experienced surfers alike. The hotel has a selection of boards you can use free of charge, and their concierge can easily arrange surf trips to nearby beautiful semi-secret local spots. For more advanced surfers, local guides can take you to some awesome uncrowded breaks otherwise difficult to access and make sure you're at the best break for the day's conditions.
If you're a beginner or would like to learn how to surf on your trip, the hotel offers top-notch surf lessons with professional and experienced instructors. Guests can also take out stand-up paddleboards right in front of the resort.
CLOSEST WAVES
SAYULITA MAIN BEACH – Starts directly in front of Amor Boutique Hotel and wraps around a small bay for 1.2 miles. It offers a wonderful, mellow, sand-bottom break that's perfect for beginners. In big southern swells, Sayulita has been known to enjoy overhead days, but they try to keep that on the DL.
LA LANCHA – Right and left break. Easy walk from the highway with newly-opened access.
EL FARO (the Lighthouse) – One of Punta Mita's favorite right-hand breaks… 3 right breaks, to be exact.
THE BAHIA – Immediately in front of the Punta de Mita Four Season's golf course. Right and left reef breaks. Often has good waves.
4 BURROS – Generally a wave magnet for all swell directions. A bit more crowded as it's in front of Palladium Resort.
SAN PANCHO – Neighbor just north of Sayulita. Expect a left point breaking in deep water. Somewhat sporadic, but when it's firing, it's great.
CHACALA – You can drive there then take a 10-minute boat ride, or take a boat that leaves directly from the hotel. Chacala is a classic left point break but can get crowded as there's a surf school there.
PHOTOS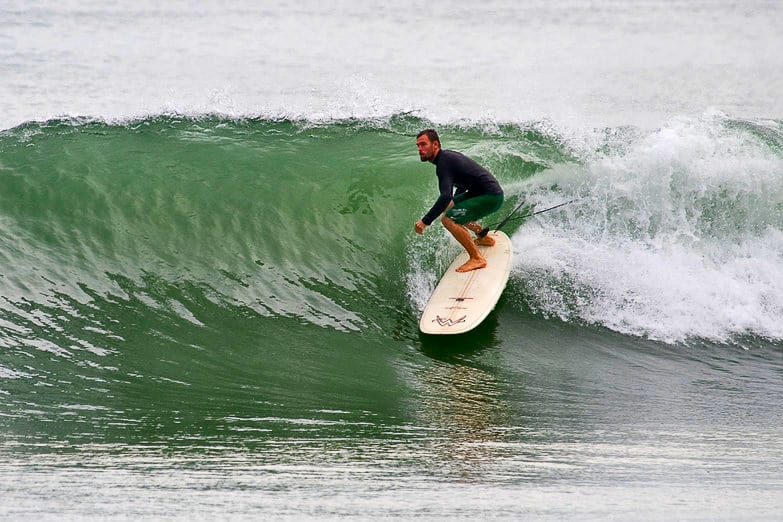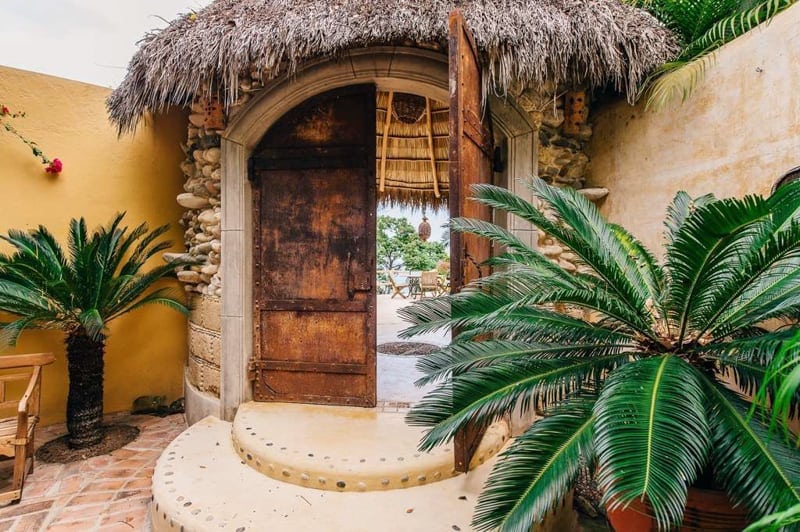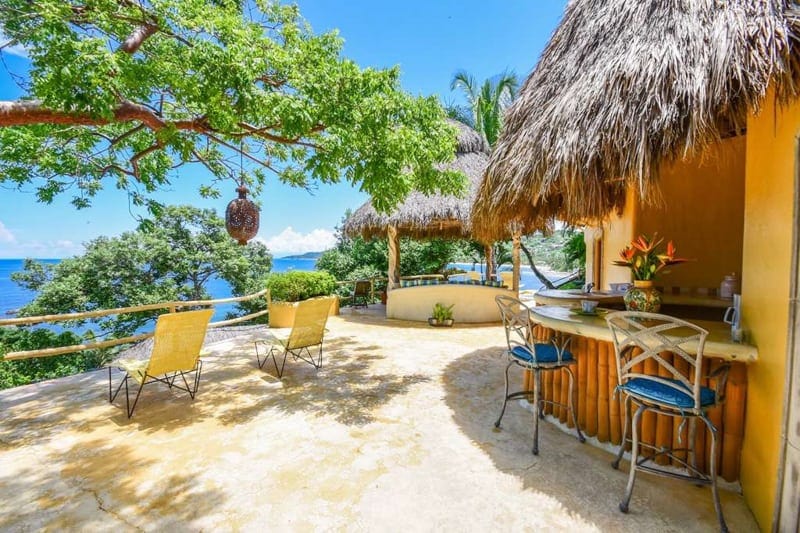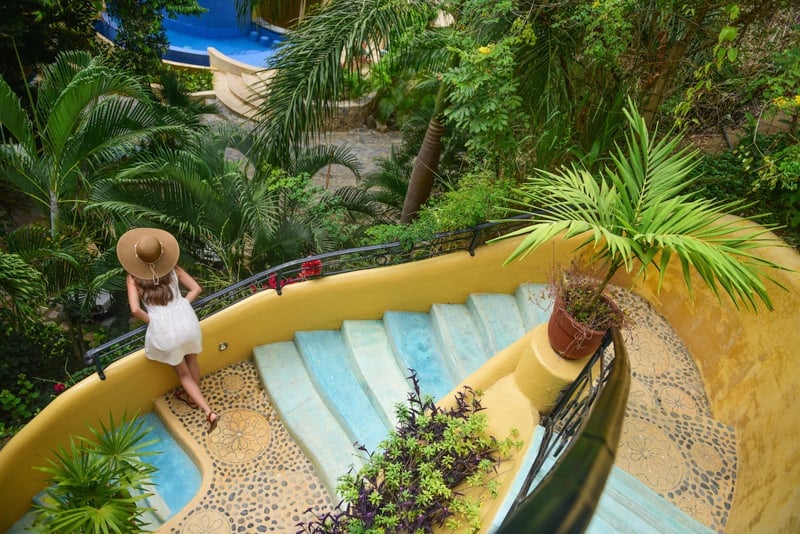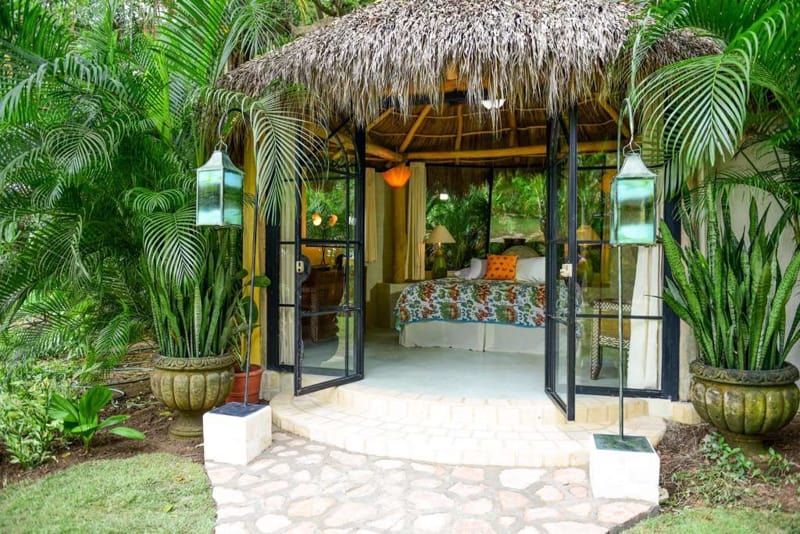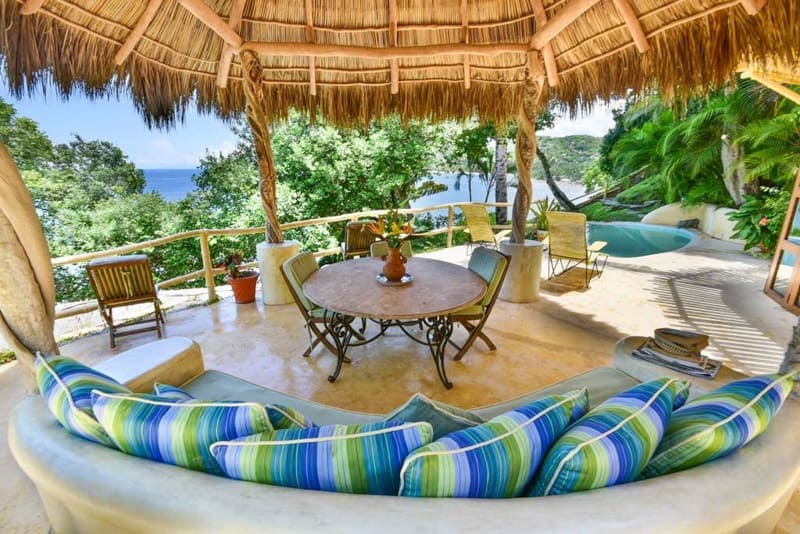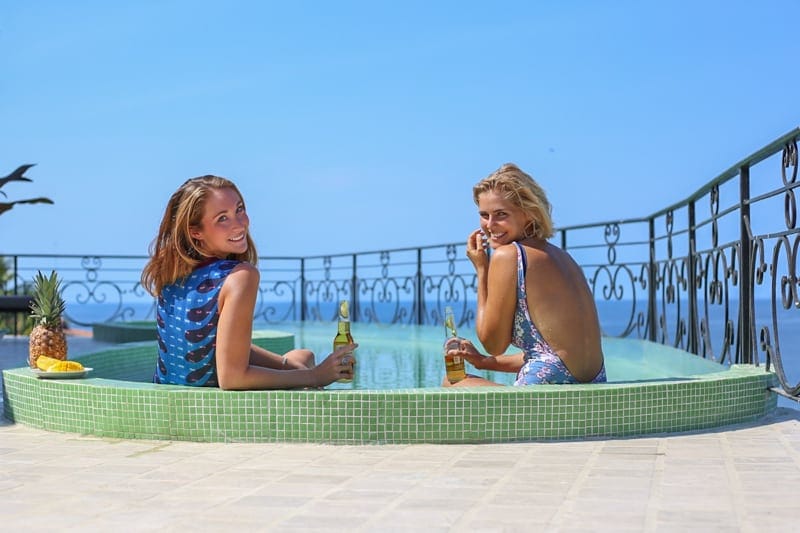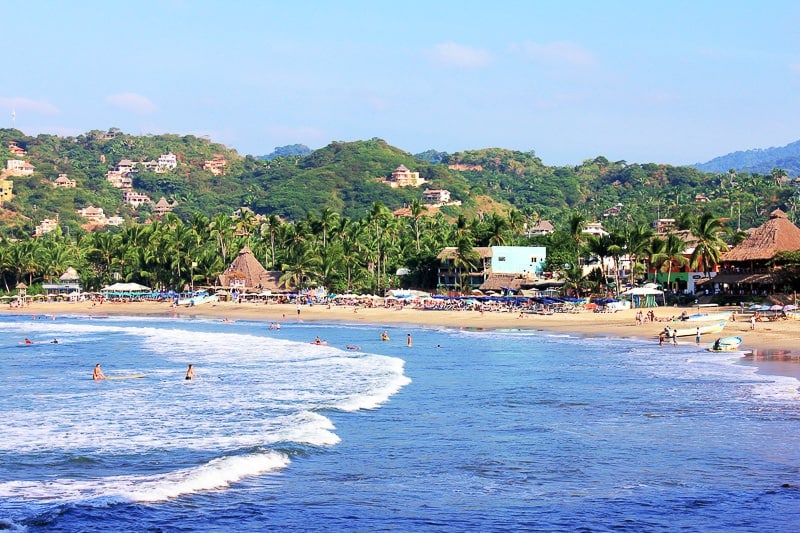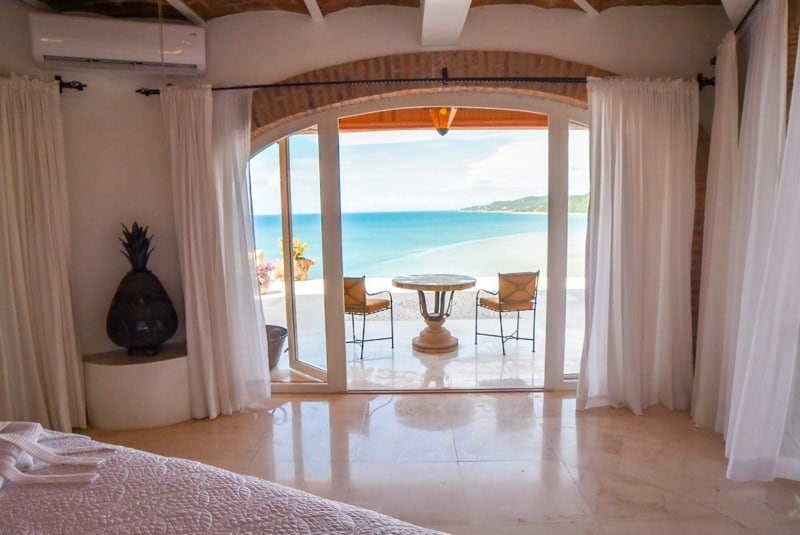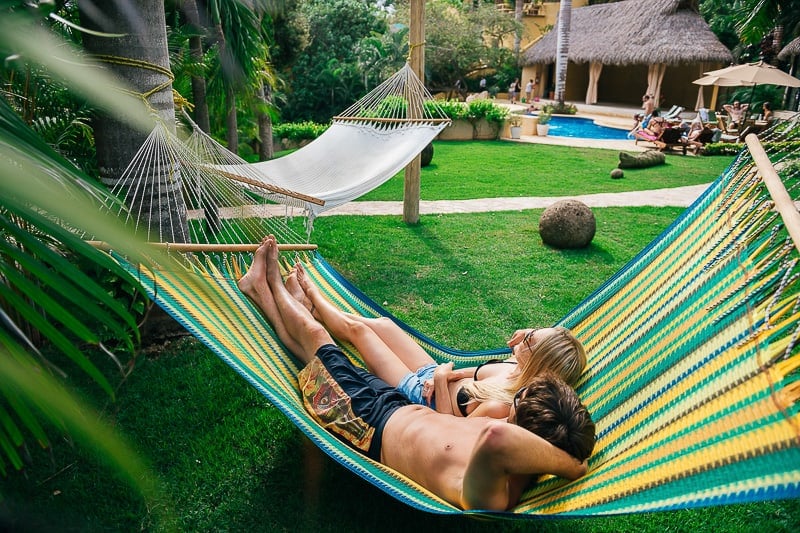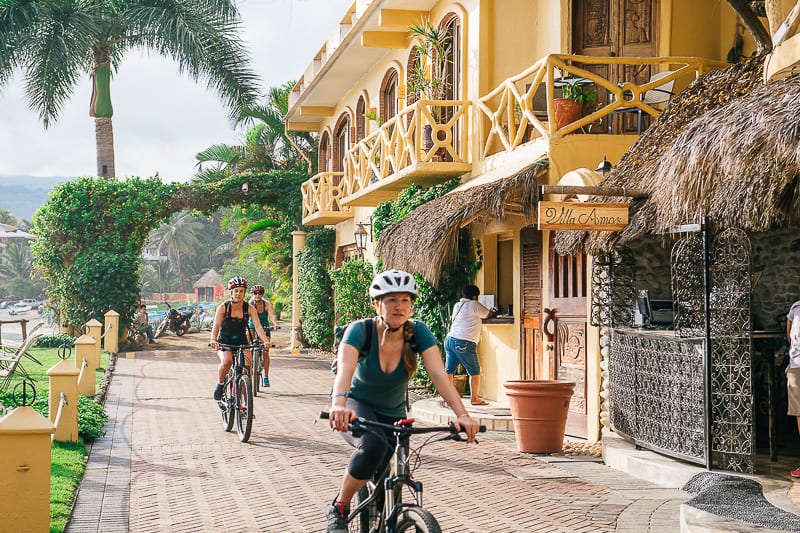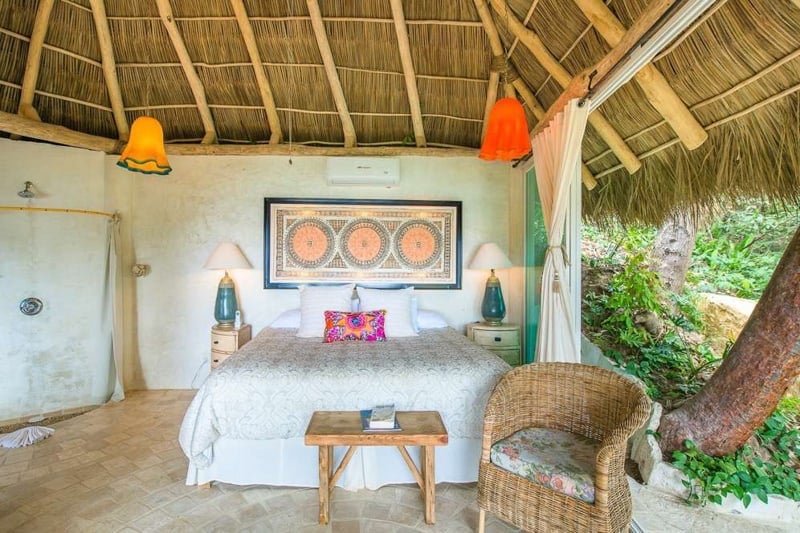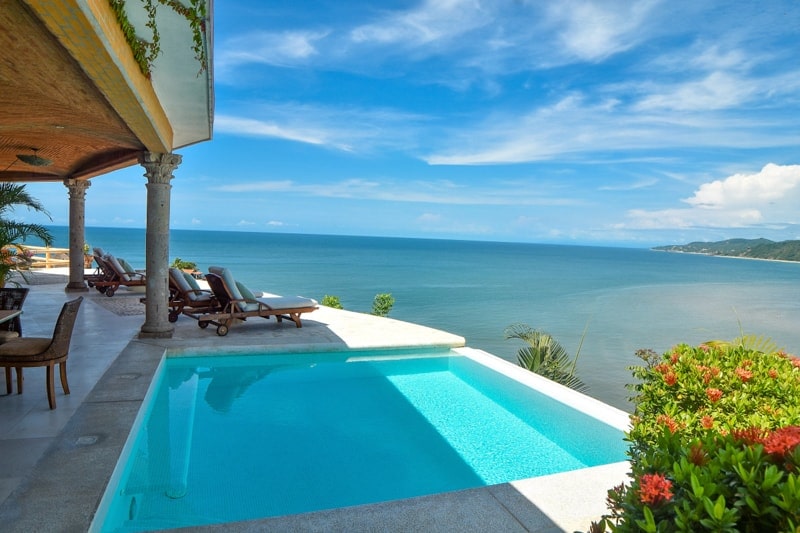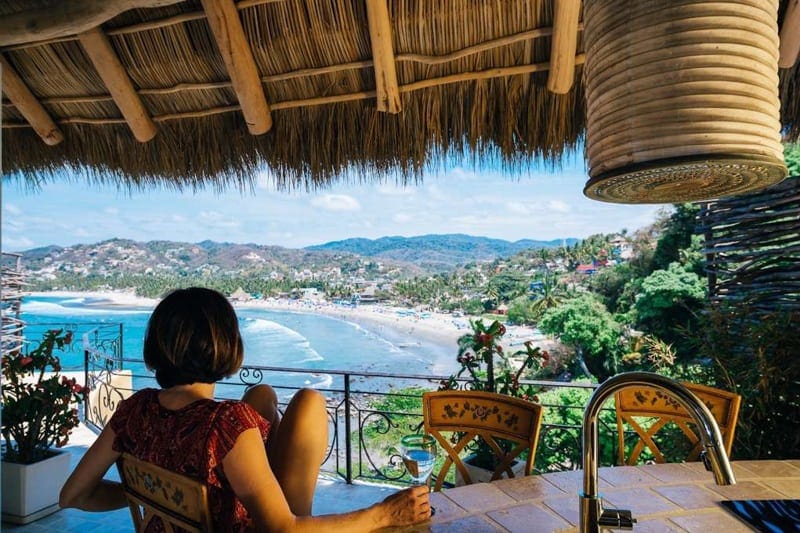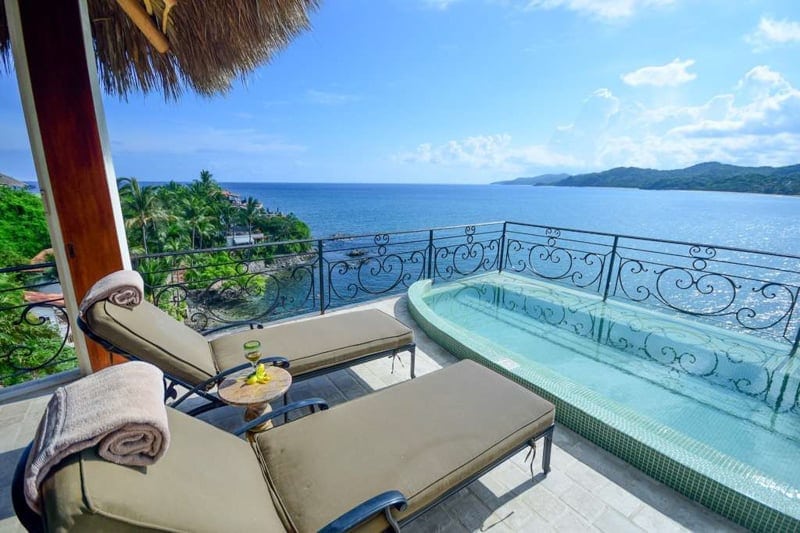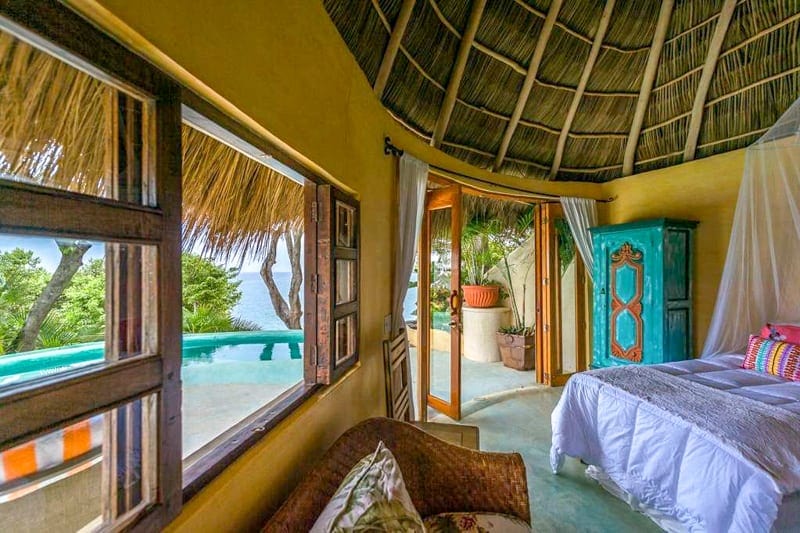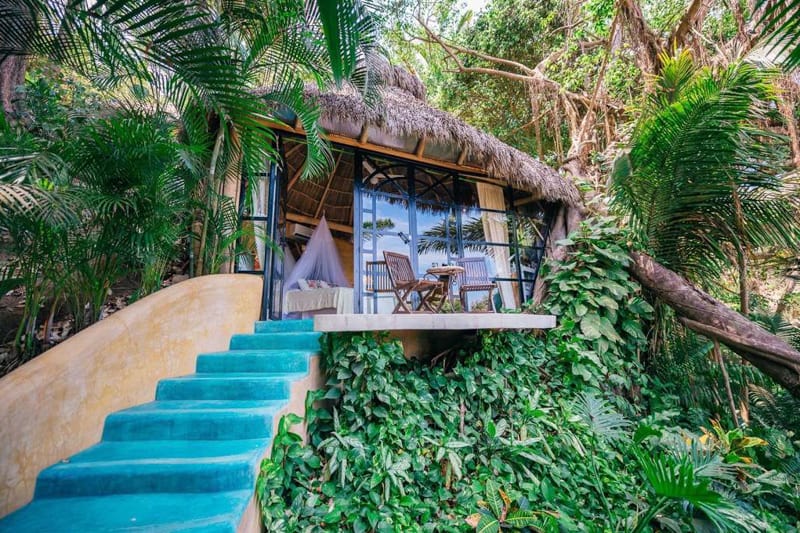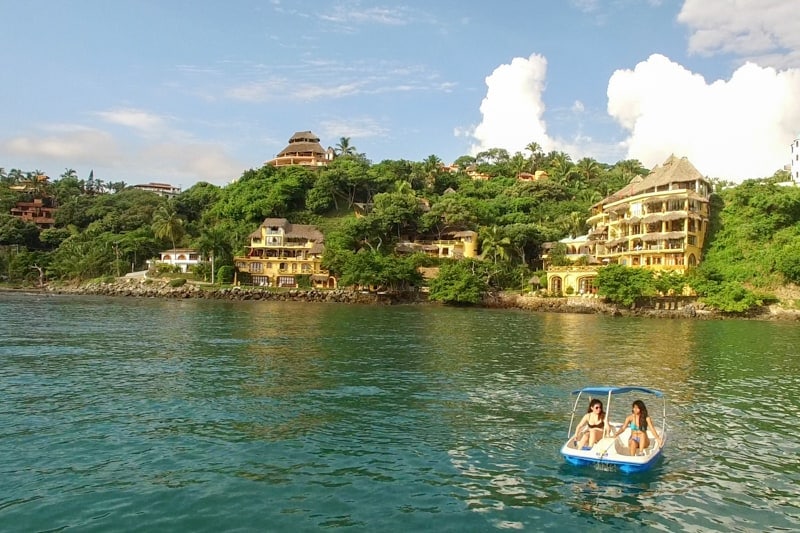 amor-boutique-hotel-sayulita-8
amor-boutique-hotel-sayulita-10
amor-boutique-hotel-sayulita-6
amor-boutique-hotel-sayulita-9
amor-boutique-hotel-sayulita-5
amor-boutique-hotel-sayulita-2
amor-boutique-hotel-sayulita-12
THE SKINNY
LOCATION: Sayulita, Nayarit, Mexico
CLOSEST AIRPORT: International Airport of Puerto Vallarta (PVR)
PROPERTY TYPE: Beachfront Boutique Hotel
PROPERTY SIZE & STYLE: 25 Unique Oceanfront Villas
FAMILY FRIENDLY: Yes
WATER TEMP: 82 – 86 °F ( 27 – 31 °C) all year long
PEAK SURF SEASON: November – February
SHOULDER SURF SEASON: September/October and March/April
OFF SEASON: May – August
SURF EXPERIENCE: Beginner to Advanced
INSTAGRAM: @amorboutiquehotel
PRICING: Pricing varies depending on season and occupancy. Prices are per night, per villa, and do not include local lodging tax of 3% and IVA (Value Added Tax) of 16%.

1 Bedroom Villas: $137 – $450
2 Bedroom Villas: $417 – $750
3 Bedroom Villas: $627 – $1,250