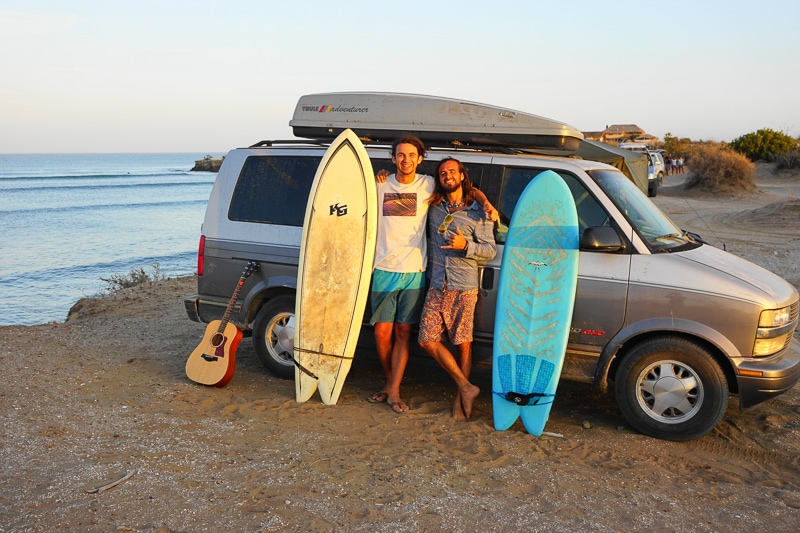 Baja California is a land of polarities, with light and darkness. Light in the sense that people, for the most part, are friendly, helpful and there is a strong sense of community, especially in small towns. Baja is famous for its seafood, the beautiful night sky, the sounds of the coyotes at night, world-class surfing and endless potential for adventure.
However, it is also important to note that this is a part of Mexico that has severe political and environmental issues. The cartel of Sinaloa is known by locals to occasionally kidnap, assassinate, steal cars and traffic drugs. Mexico has been dealing with this issue for decades. The military is actively working to fight corrupt police, politicians, and criminal organizations. There are several military checkpoints along the highways of Baja. Some people, especially teenagers, join criminal organizations because of the lack of economic opportunity.
Most of the territories in Baja are safe, however, there are parts where this issue is very alive. The dangerous spots in Baja are mostly around big towns and cities, and occasionally in remote areas where drugs are being air-dropped by plane.
We entered Baja California at the beginning of July. We were parked at the immigration office in Tijuana when a car accidentally hit our van while they were backing up with their trailer. The impact caused minor body damage. The guys did not have insurance but explained that they knew a mechanic in Tijuana who could help us out.
For most foreigners, Tijuana is not a place that you want to spend a lot of time. Carlos took the lead here, explaining the situation in perfect Spanish, asking for some money to pay for the damage. The guys gave us $70 USD and we drove off feeling good about how things transpired. Bienvenidos a Mexico!
*Editor's note: This is the second post in a three-part series. Check out the first post and video about the van build here: How to Build a Surf Van and Travel to Mexico
Baja California Road Trip

A Few Tips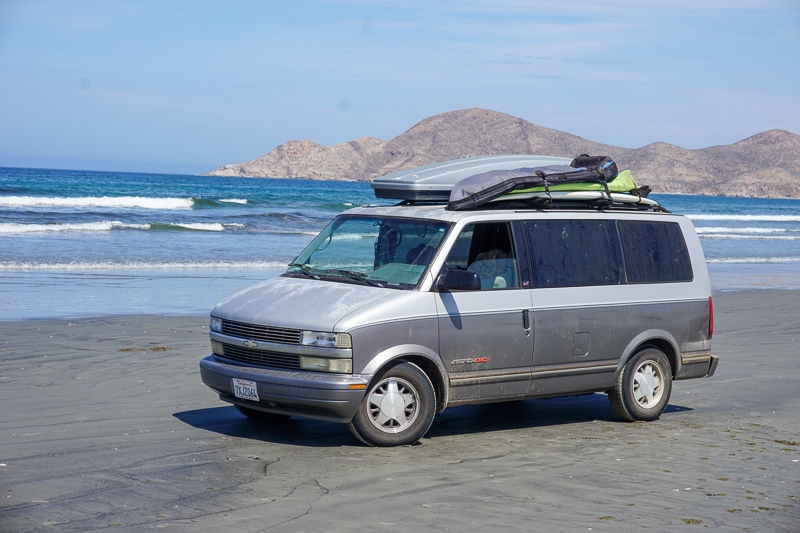 If you are going to Baja for a short amount of time, you do not need any paperwork. If you are going to Baja for more than a few weeks, you want to consider obtaining a six-month tourist visa at the immigration office in Tijuana. If you plan to travel with your vehicle to mainland Mexico, you will need to get a six-month tourist visa and a vehicle import permit, the latter can be obtained from a Banjercito (customs agent) in Tijuana, La Paz, or other locations.
Two apps that are highly recommended for a trip south of the border are iOverlander and MapsMe. Both of the apps work offline. The iOverlander app is a community of travelers who leave helpful tips about where to find atm, camping, excursions, mechanics, food, and water on the road.
MapsMe provides directions like Google Maps, but it is superior offline. Additionally, we recommend contacting your cell phone company to inquire about international plans. Ours were the same price or slightly more expensive and work well in big towns and cities south of the border.
The Journey South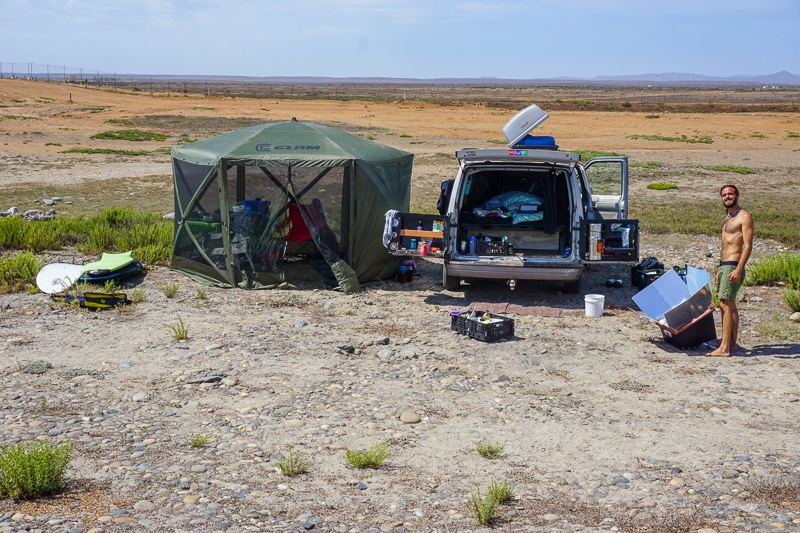 After we crossed the border, we drove a few hours to a highly recommended camping/surfing spot called K58, which refers to kilometer 58 southbound on Mexico's Highway 1. Just south of Rosarito, this is a great weekend getaway for Southern California surfers. Camping is $5 per person per night. You get to park on a cliff overlooking the ocean, which makes for a relaxing atmosphere.
We bought fresh chilis, mangoes, papaya, peppers, and potatoes from a farm stand down the street. We made an amazing superfood smoothie of coconut, chia, mango, spirulina, and papaya. Just as we were about to drink it, a local guy came around selling candy and gum. We said no gracias but offered him some smoothie, expecting him to take a sip or two. He gracefully drank the whole 750 mL smoothie in one motion. This guy was a legend. It was one of the best smoothies of his life. We were a little bummed to not taste the smoothie ourselves, but it turned into a hilarious memory.
The transition from living in an apartment/house to living in a van takes some adjustment. Additionally, full-time vacation mode can be tricky to navigate at first. I had just finished an intensive graduate school program and felt the need to be hyper-productive for the first few days of the trip. It was nice to have time to form a peaceful flow of meditation, reading, and yoga. And of course, when there were waves we went surfing.
In July and August, south swells are the most common to provide good waves to Central and North America. Their frequency is variable. You may not have good waves for a week, so you better bring some entertainment. We prefer to blend smoothies, create music, meditate, practice yoga, read books, and cook with our solar oven.
After spending two days at K58, we drove a few hours south to Ensenada. We surfed at a rocky right point break called San Miguel. We found fun rides and good vibes from the locals, who told us that San Miguel is their favorite surfing spot in Ensenada. After our session, we made ourselves a superfood protein smoothie and drove into town looking for some food. The iOverlander app had brought us to a great fish and shrimp taco stand in Ensenada. This is a great day on a surf trip. Road trip in the van, surf a fun wave and eat taquitos.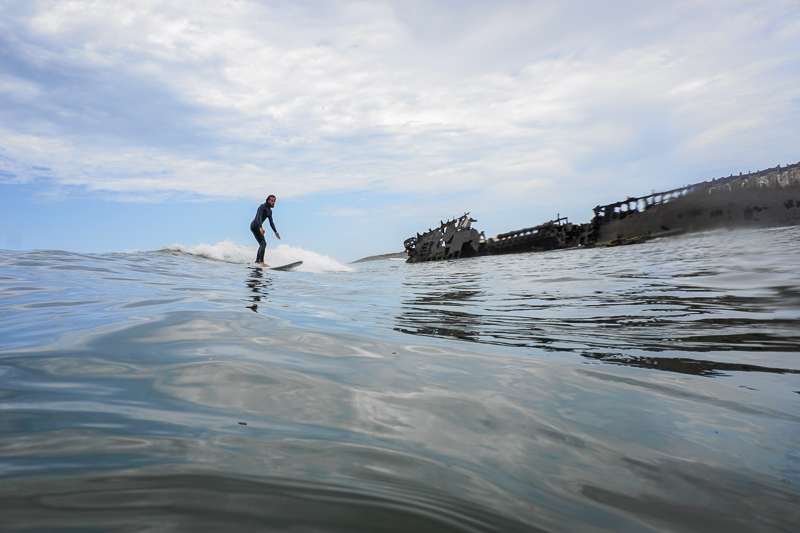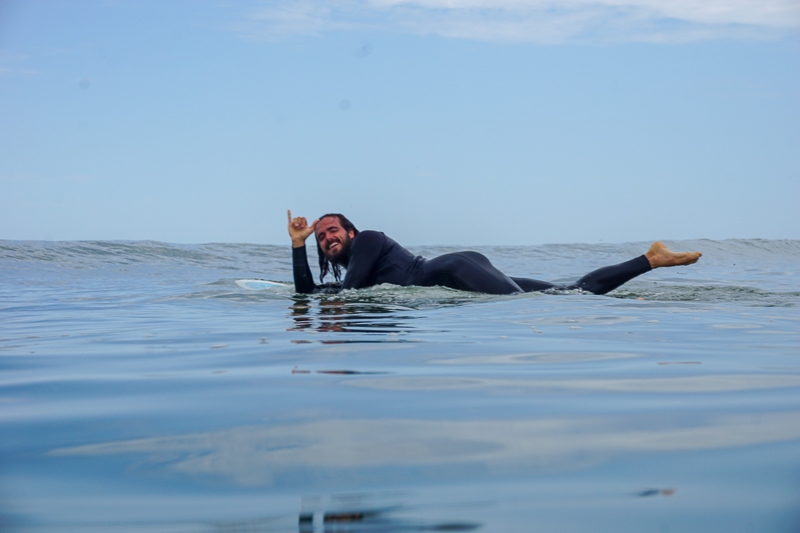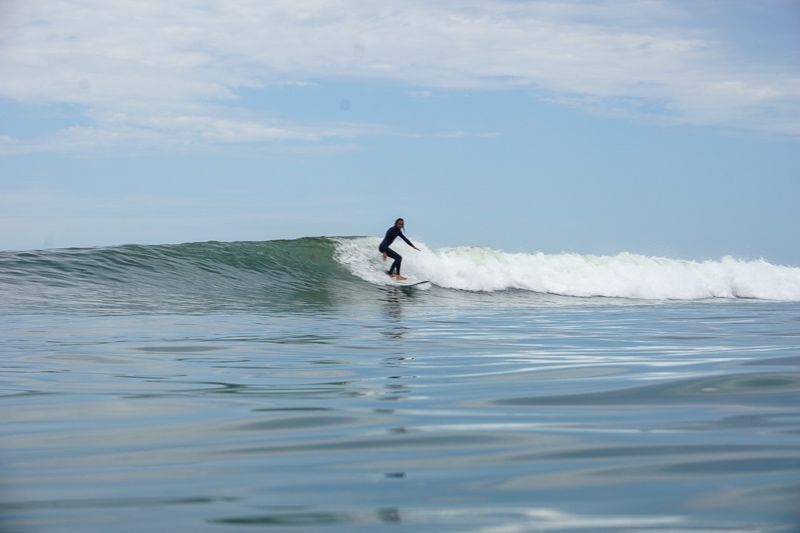 We were looking for our first taste of remote camping. A few hours south of Ensenada, we encountered Shipwrecks beach. When there is swell, Shipwrecks is supposed to be a nice wave. There is a small ex-pat community there. We met a nice couple from Australia who had been traveling in their van for a year, starting in Costa Rica. They embodied the free spirit hippy van life and gave us information about their favorite spots along their journey.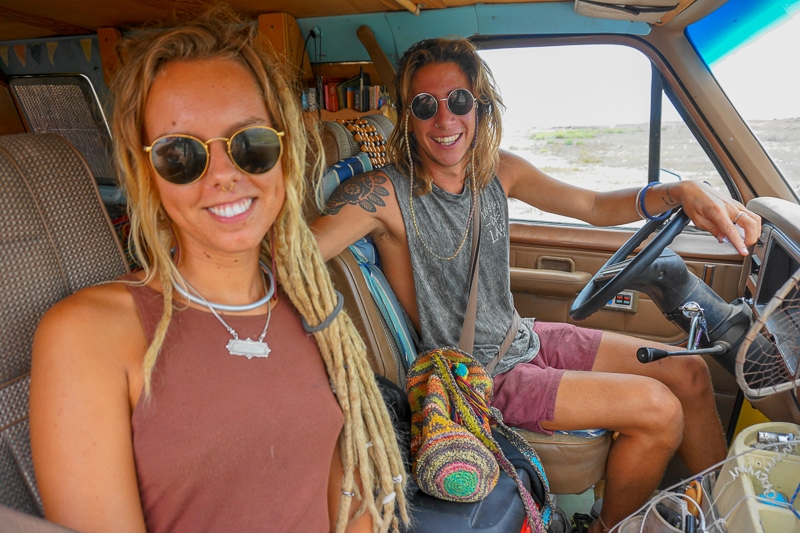 We spent two nights at Shipwrecks beach. We had a memorable sunset cacao and kirtan ceremony. We had our first night of clear skies, minimal light pollution, and an amazing view of the Milky Way galaxy.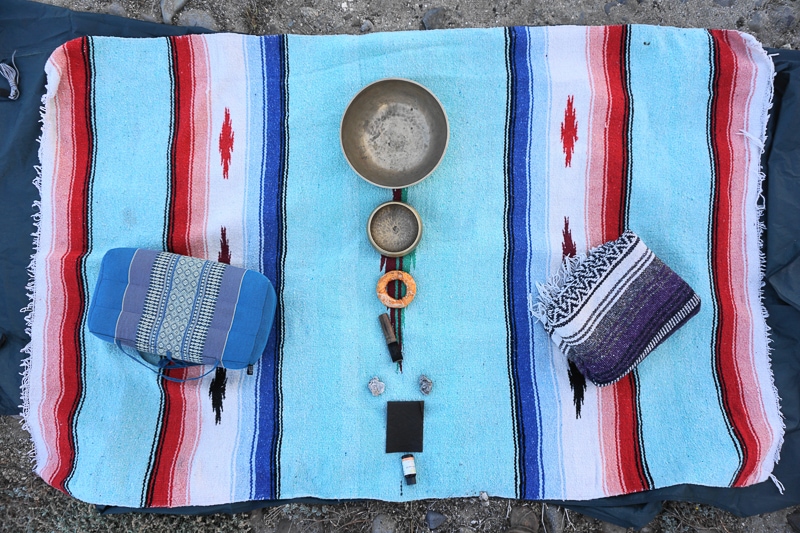 Gracious Locals & Dangerous Roads
We kept driving south towards an area called Seven Sisters. From an online resource we had reviewed, there were some nice surfing breaks and remote camping north of Santa Rosalita. On our way, we decided to stop and camp in the Baja desert among cacti. We had a nice meal alongside the dirt road. Carlos heard coyotes close to our campsite and we both had nightmares that night.
In the morning, we stopped at the first coastal access north of Santa Rosalita and spoke to the two Mexican families who were living here. The men worked as a fisherman. The family also raked clams at low tide. I grew up on Rhode Island and am very familiar with shellfish. The locals gave us some clams and we made a big clam chowder with our solar oven, one of our favorite meals from the trip.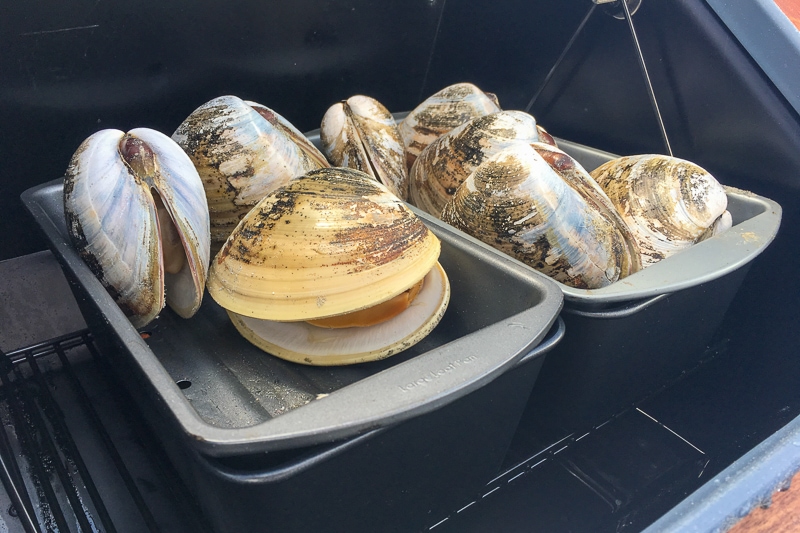 A husband and wife invited us to park our van and sleep near their home on the beach. They invited us for candlelit dinner in their two-room home. They cooked us fresh tortillas, fish soup, and pan-seared fish filets.
They explained to us that the road between the highway and their beach was used for drug trafficking by the narcos. Low planes fly over their area, drop off packages, which are picked up by drug traffickers to drive to other parts of Mexico. The narcos in this area have robbed cars and even killed people who they think may be trying to interfere with the packages.
They explained to us that the access road where we slept last night is dangerous. They try to spend as little time there as possible. Carlos was able to fully understand the details of what the locals were explaining to us in Spanish. The next morning, we called on our angelitos to protect us and safely drove out of the area. We do not recommend exploring the rugged coast to the west of Rosarito.
Scorpion Bay
About eight hours south of Rosarito are two well-known surfing spots in Baja, Punto Abreojos and Scorpion Bay. We heard that Punto Abreojos is great when there is good swell, but the swell would be average for our next week. We decided to spend a full day driving to the town of San Juanico and the internationally known Scorpion Bay. Along the way, we passed through incredible desert plains filled with cactus. We stopped at an indigenous cave painting historical site to light some incense, meditate and chant om in the cave.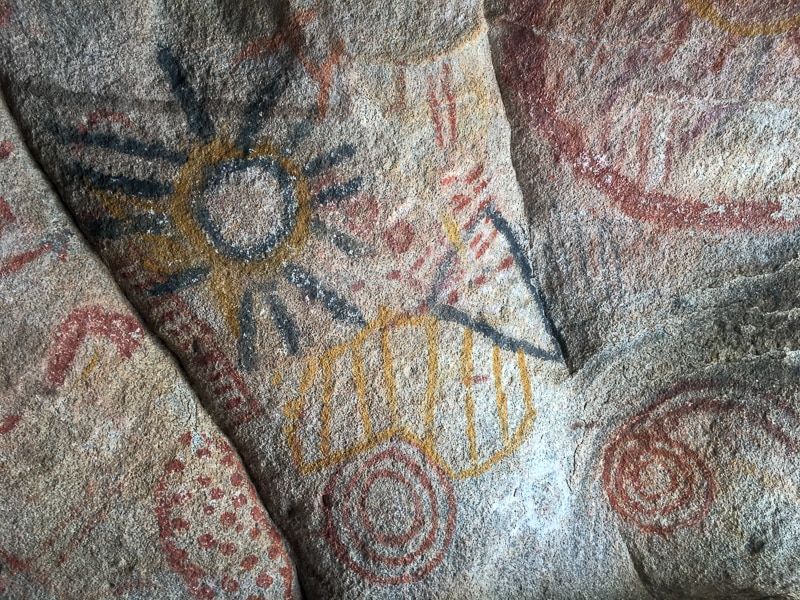 San Juanico (Scorpion Bay) attracts an international crowd, ex-pat community, and many talented surfers. Scorpion Bay is an incredible surfing destination with a perfect slow-rolling right point break. On small to average days, it is a premier area for longboarding with rides 100+ meters long. Around the main point, there is another area that is friendlier to shortboards. With a good swell, we heard that rides can be over 200 meters long.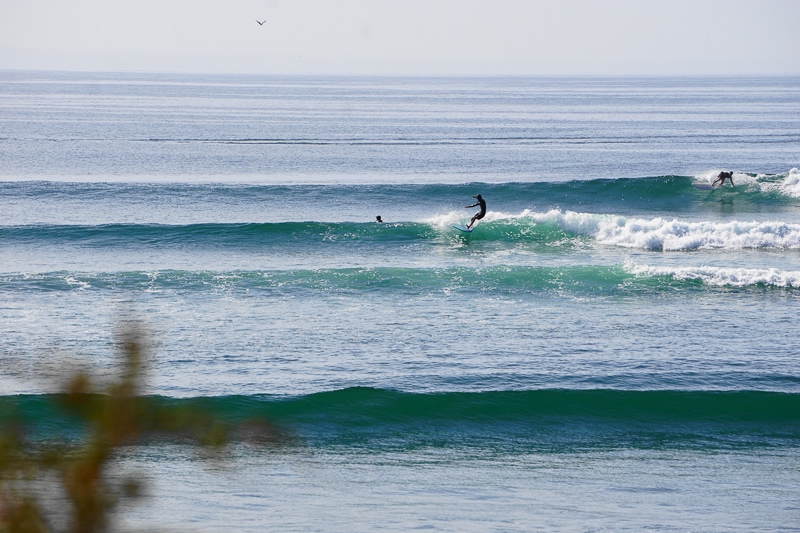 Camping on the cliff is around $7 per day per person, but if you are staying more than a few days you can work out a deal with the restaurant owner who collects camp fees. We watched the World Cup Final at the Scorpion Bay restaurant. We had a great time meeting other dedicated surfers and folks who have bought property in San Juanico.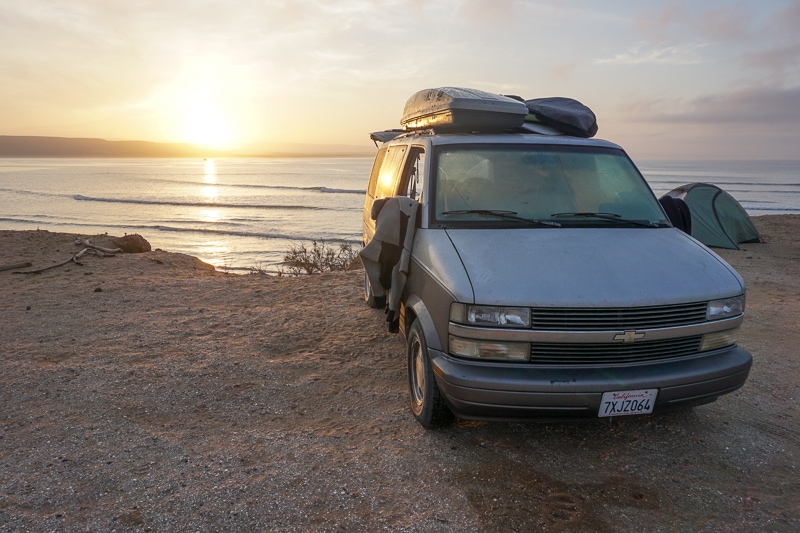 The town has some basic amenities, including restaurants, water refill, some Wi-Fi, and a farmer's market at the school on Friday mornings. We stayed at Scorpion Bay for five days and loved it. Of note, entering San Juanico from the north is an unpaved road that is best traveled with four-wheel drive but high clearance was not necessary.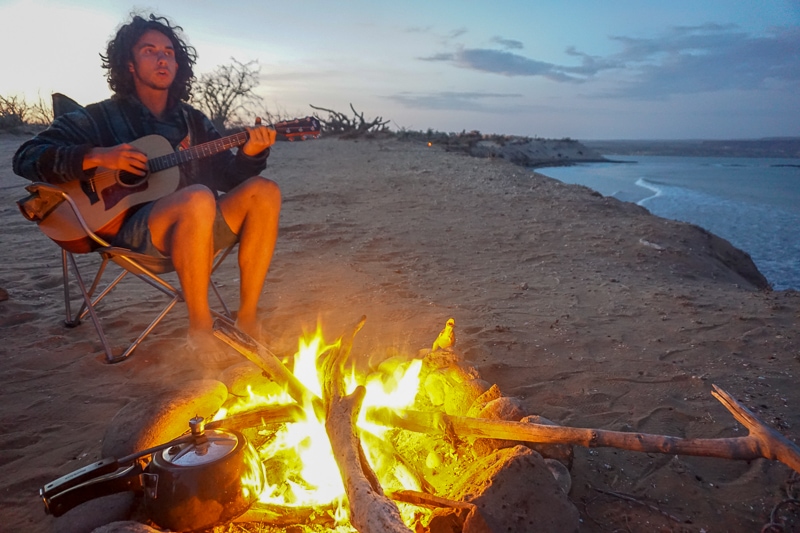 La Paz
We drove for a full day from San Juanico to La Paz. We stopped for some amazing street-side ceviche in Villa Morelos. In La Paz, we went to the Banjercito (customs office) to buy our vehicle import permit and ferry tickets for the next day. We became friends with one of the customs agents who told us that he is vegetarian, which is rare in Latin America. He recommended a few healthy restaurants and we went to a vegan restaurant in La Paz called Kakao.
Carlos has learned that the best way to meet good people in a new town is to hang out at the health food store or vegetarian restaurants. While we ate our veggie bowls and kale smoothies, we met an American who has been living in La Paz with her parents for the summer. She brought us to an amazing beach called Saltitos where we camped for the night and went cliff jumping on the south side of the beach. Our journey to a vegan restaurant introduced us to a new friend and beautiful free beach camping. Carlos' theory proved correct once again.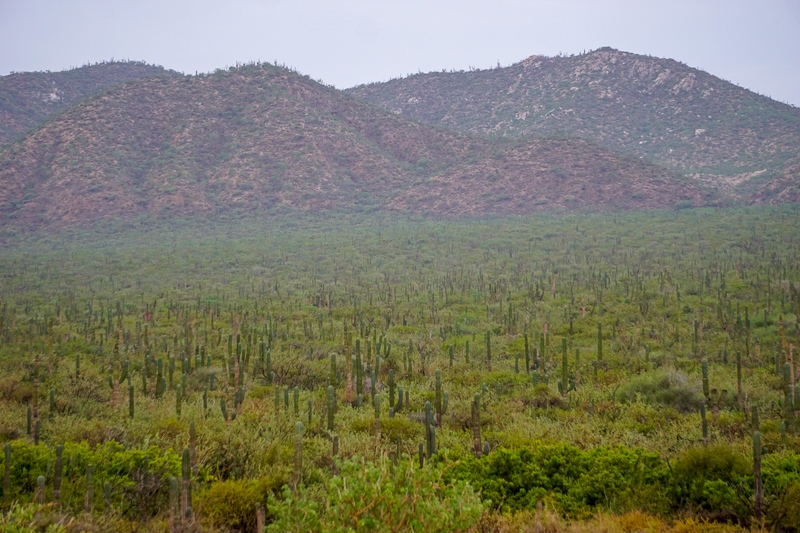 In the morning we tried to drive on the deep sand. Marisol got stuck in the sand. Her tires were spinning and the chassis was submerged in sand. We were the only car on the beach. We spent three hours digging sand, placing rocks, and slowly moving out of the sand. Fortunately, a truck pulled in and a group of young guys helped us push Marisol back to safety. The next morning, we took the overnight ferry from La Paz to Mazatlan.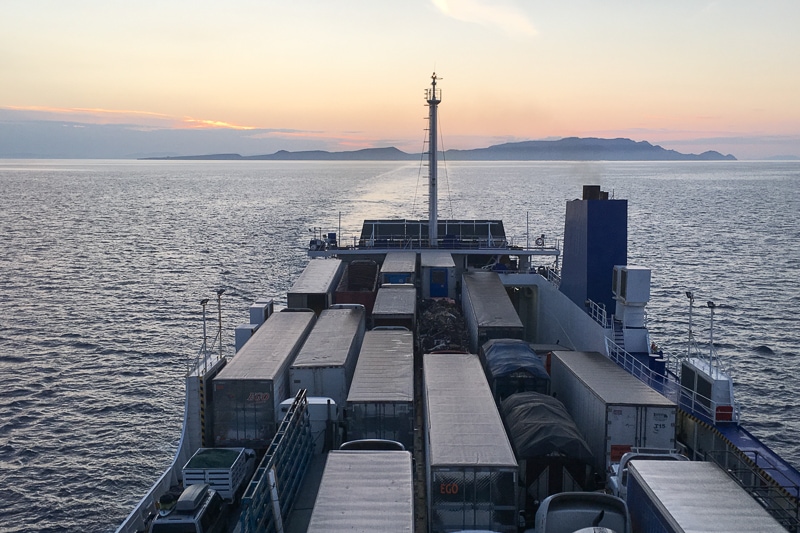 A Few More Tips from our Baja Trip
In general, gas in Baja was about the same price as California and at times slightly cheaper. Food was about half the price as you would find in California. Also, it is widely known in Mexico that driving during the day is safer than driving at night. In our two weeks in Baja California, we learned to always do three things.
First, always make stops at local mechanics to ask questions about the health of your vehicle. The roads in Baja are rough. Mechanics helped us with loose shocks, leaking oil, and other questions we had about fluid levels.
Second, we learned to always agree on the price of a service before the service is completed. This seems intuitive but it can be difficult to remember. If you forget, you are likely to be charged a lot higher and if your Spanish is not great it will be even more challenging.
Third, we learned to always buy fruits and veggies from farm stands on the side of the road. It is usually cheap, delicious, and supports local farmers.
Marisol survived Baja California!
Stay tuned for additional blog posts documenting our trip in the next few months. Next, we will document our time in the beautiful Mexican coastal states of Nayarit and Oaxaca.
*Check out our first post and video about our van build here: How to Build a Surf Van and Travel to Mexico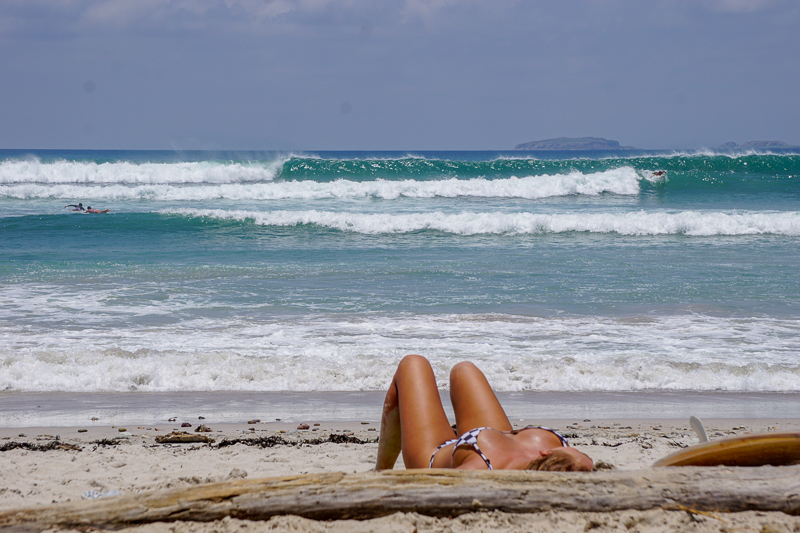 Big ups to the Lush Palm family for collaborating on this guest post. You can follow my online community at healthmusicspirit.com.
– Written by Beignet Storey