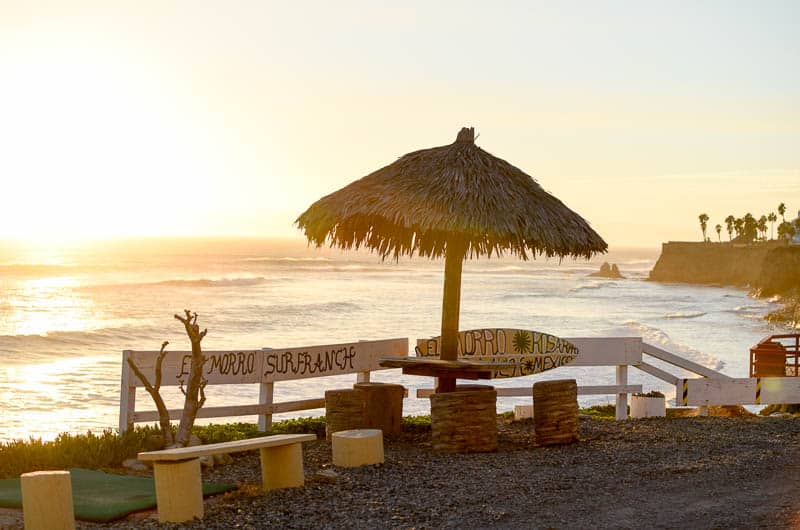 Baja was, in one word… perfecto! After our trip up the coast to Santa Cruz and San Francisco, we made the 525-mile trek back down to Baja, Mexico for 10 days. We scored super fun surf, ate dangerously delicious tortas and tacos, and did some exploring in Baja's locally world famous wine country, Guadalupe Valley, AKA Valle Guadalupe.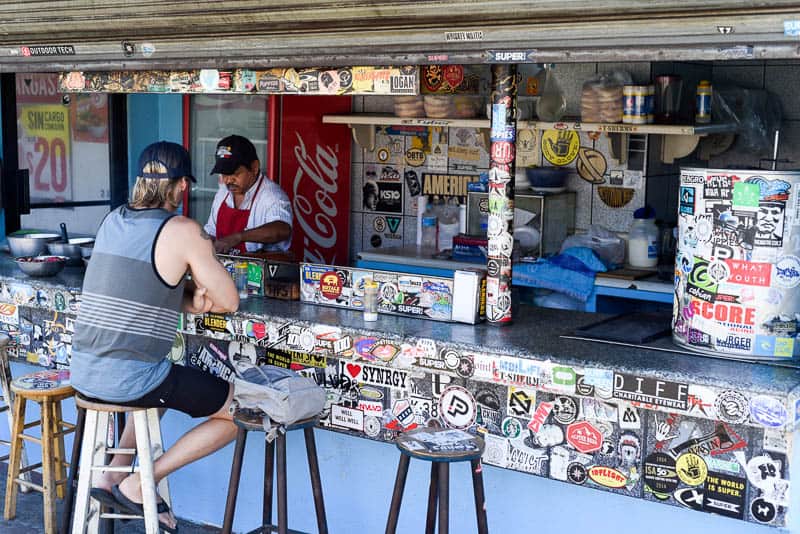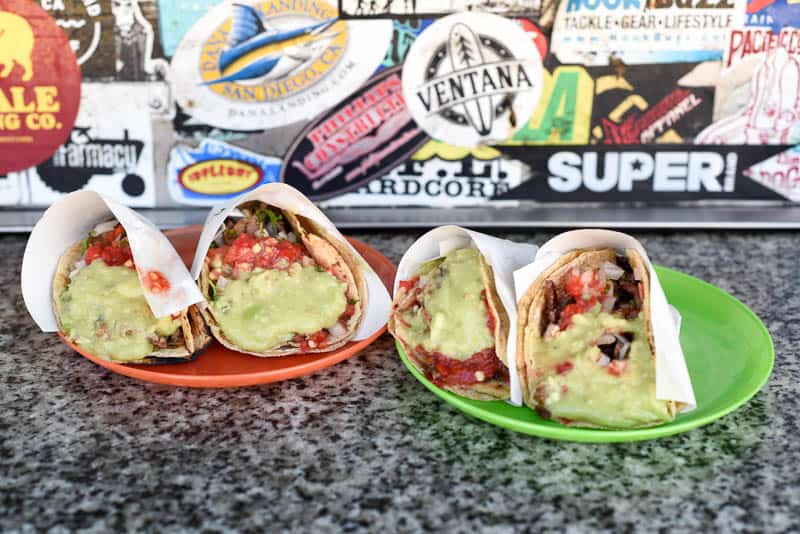 Our first 48 hours were spent hanging with Tara's cousin Clayton and his lovely family at their rad surf trailer bungalow which is on a bluff overlooking one of the best and most well-known surf breaks in Northern Baja, K-38. The view from the bluff is absolutely beautiful. Looking north, you can see a fun right-hand rock reef break called Teresa's, and to the south, you can get a glimpse of K-38 peeling off around the corner. It's just glorious.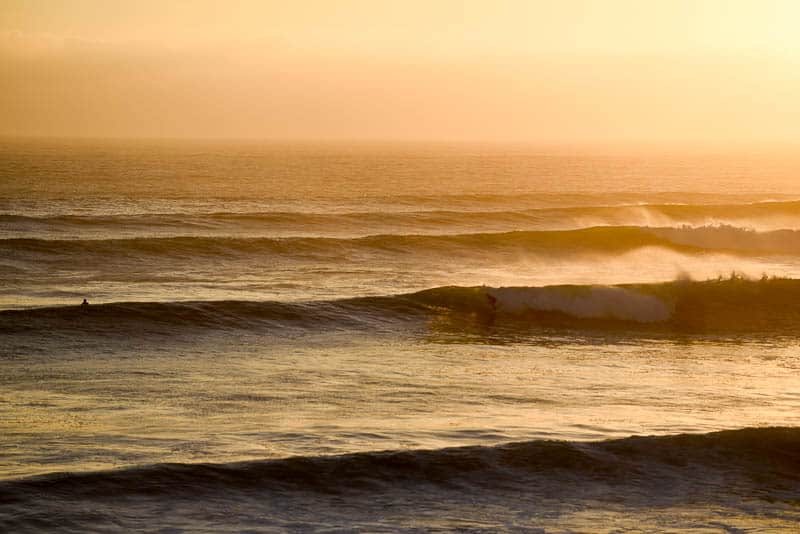 Our days surfing Mexico were very chill, to say the least. Most morning's we'd leisurely wake up and sip on coffee while we checked the surf. The tides were very high and weren't cooperating so we'd just take our time with breakfast while we waited for it to drop a bit. The wind would typically pick up by 10 am, but Teresa's handled it well, so we still managed to get in our fair share of windy but fun surf sessions.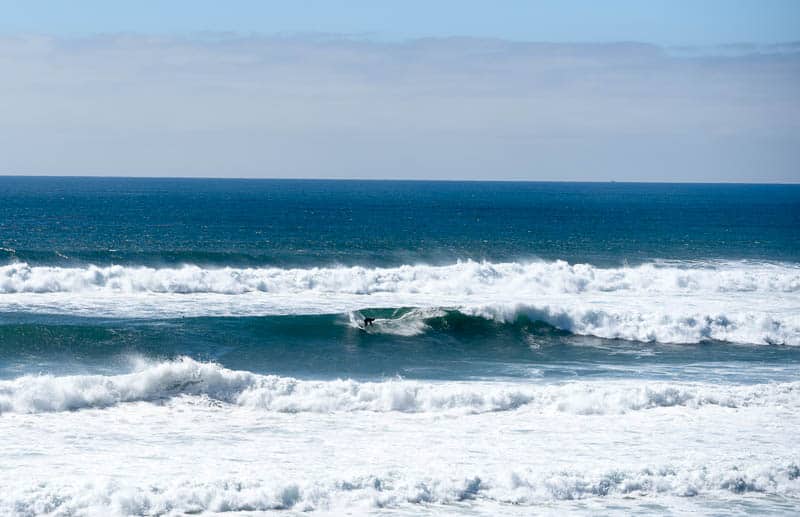 Matter of fact, Tara got a wave at Teresa's that she claimed was one of the best, if not, the best wave of her life! She was totally stoked, I freaking love it. Needless to say, she's quickly warming up to her new FCD Huevo Ranchero surfboard. I'm so proud of my little ripper, she's always getting out of her comfort zone and charging the big surf :).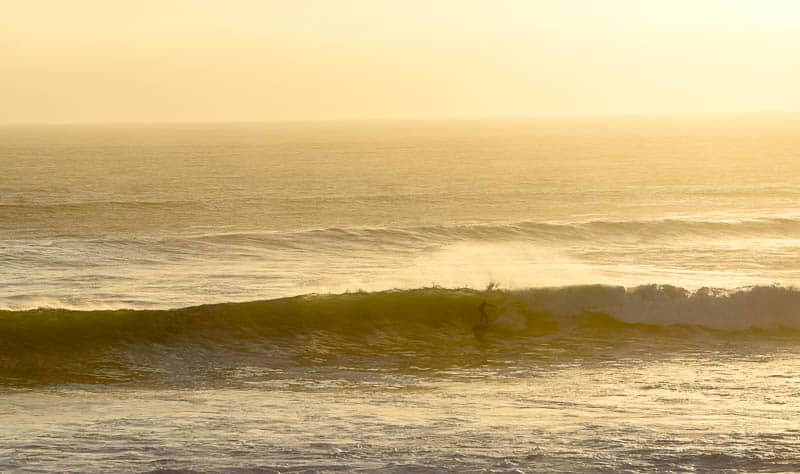 On a few afternoons, we headed a mile up the coast to a cool little resort called Las Rocas for some serious poolside lounging. They have a super nice pool and jacuzzi overlooking the rocky coastline with incredible views.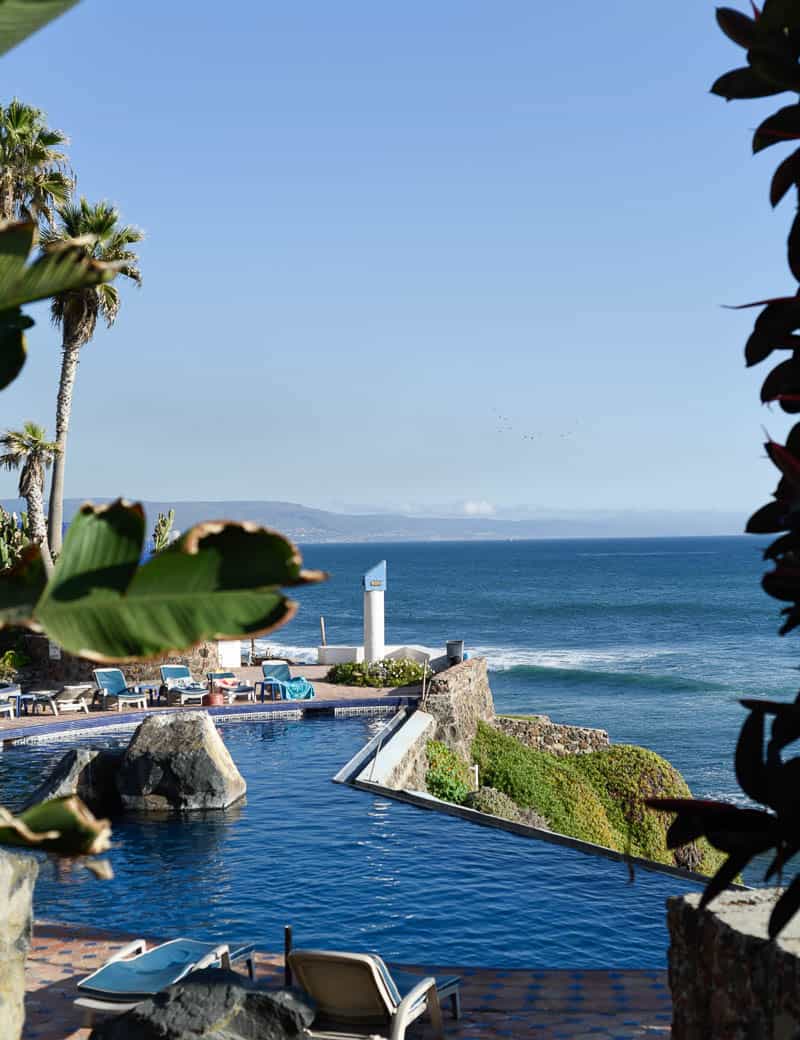 Las Rocas is located directly under the giant Jesus on the hill and is a great place to stay if you want to check out the area. I think their rooms run about $70-90 a night most of the time. Or, if you're staying somewhere else and want to hang at their pool, you can just let the guard know that you're there to eat and drink at the bar.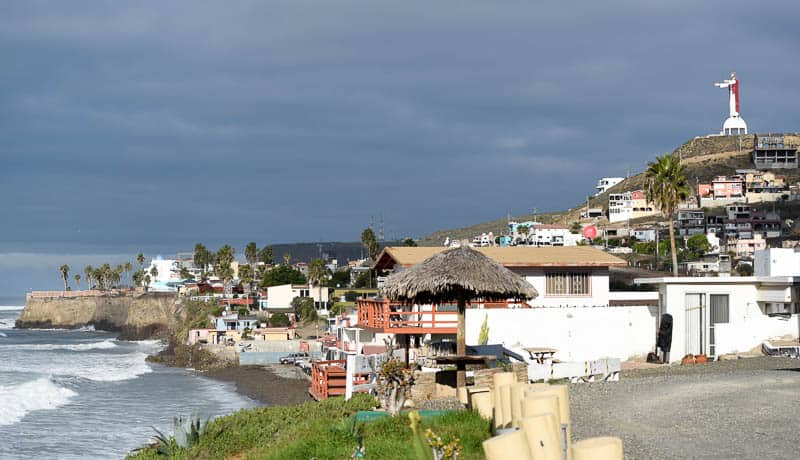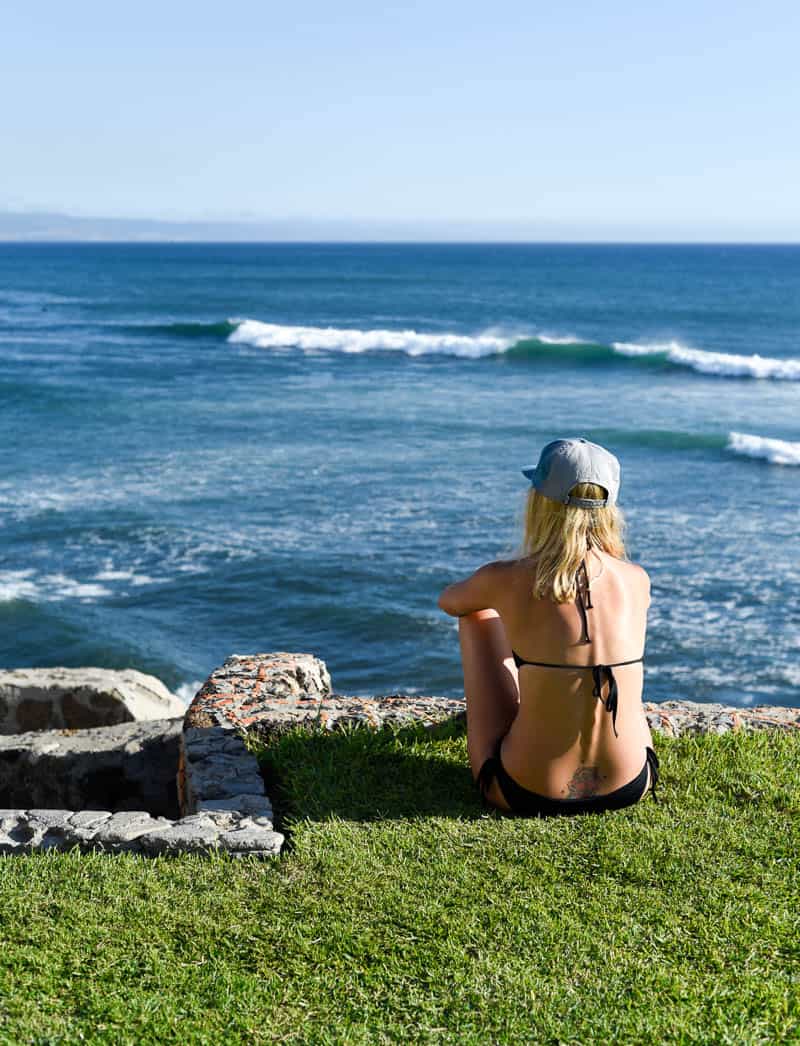 Halfway through our visit to Baja, we drove about an hour to Valle de Guadalupe to indulge in some incredible food and local wine. Also known as Guadalupe Valley, this place is seriously worth a visit, a true hidden gem!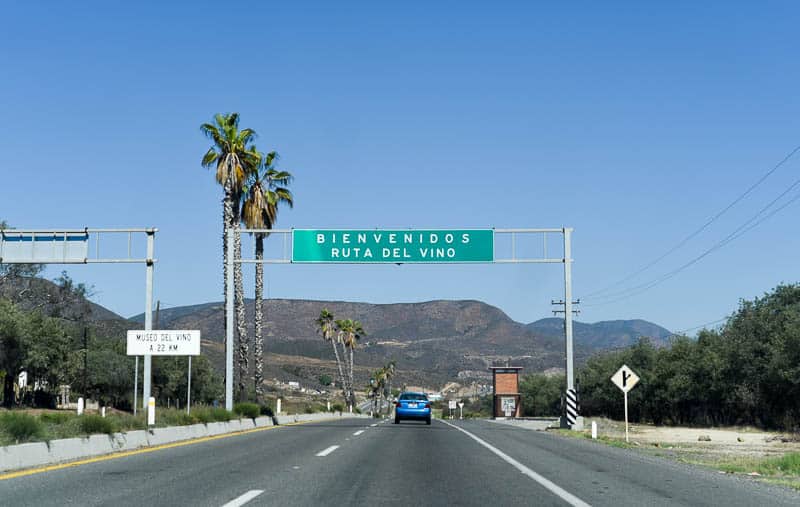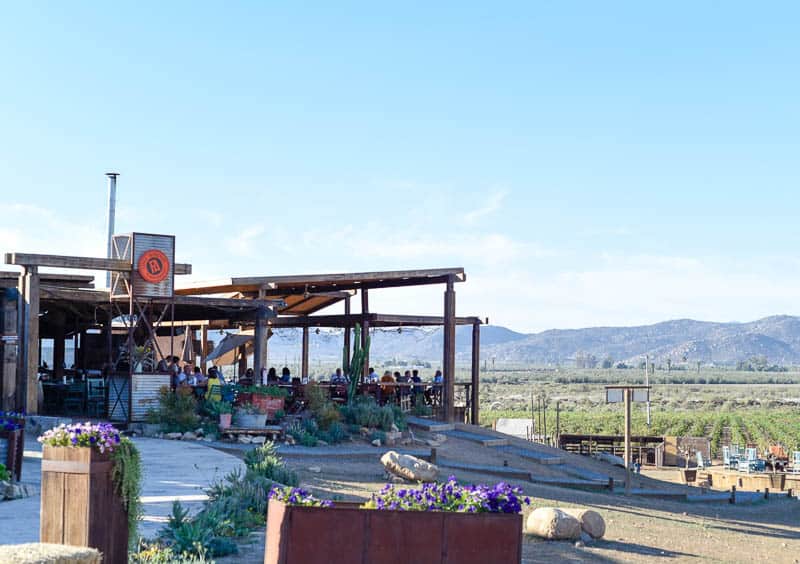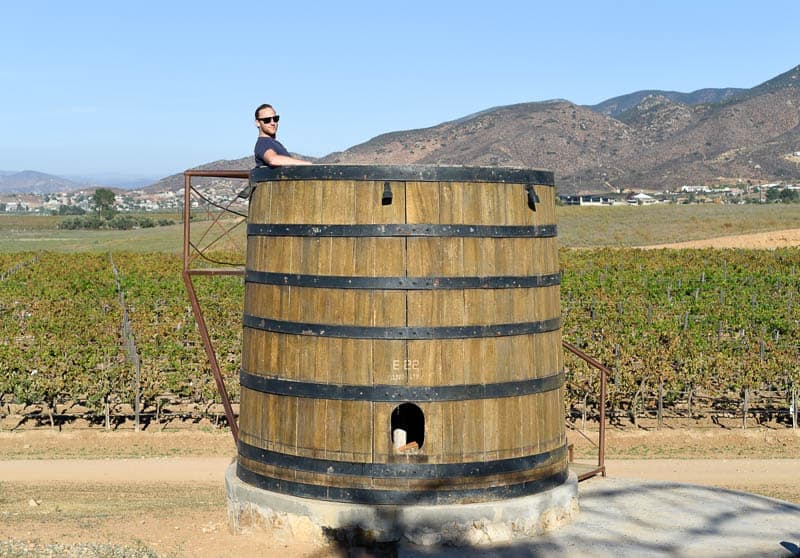 The region is home to hundreds of legit vineyards that would impress even the most critical wine aficionado. And it's all accompanied by a number of top-notch chefs and tasty restaurants. We had lunch at Finca Altozano and dinner at Deckman's and stayed the night at a sweet little 4-unit boutique adobe hotel for $57 located in the heart of it all.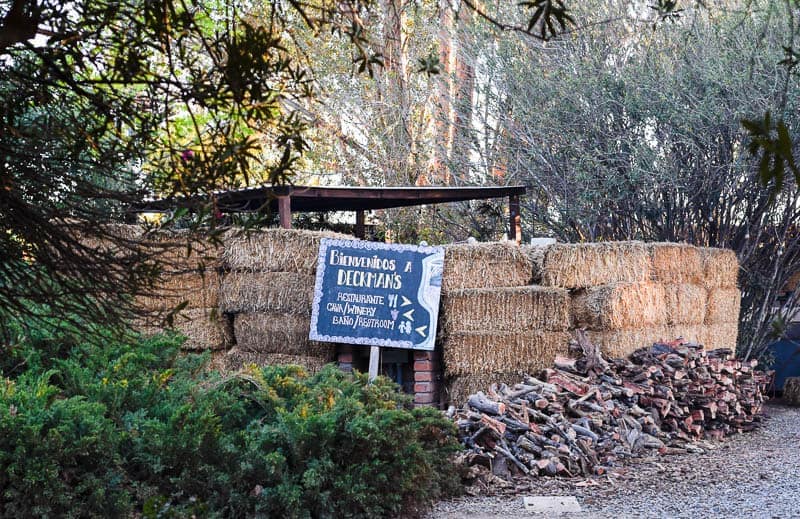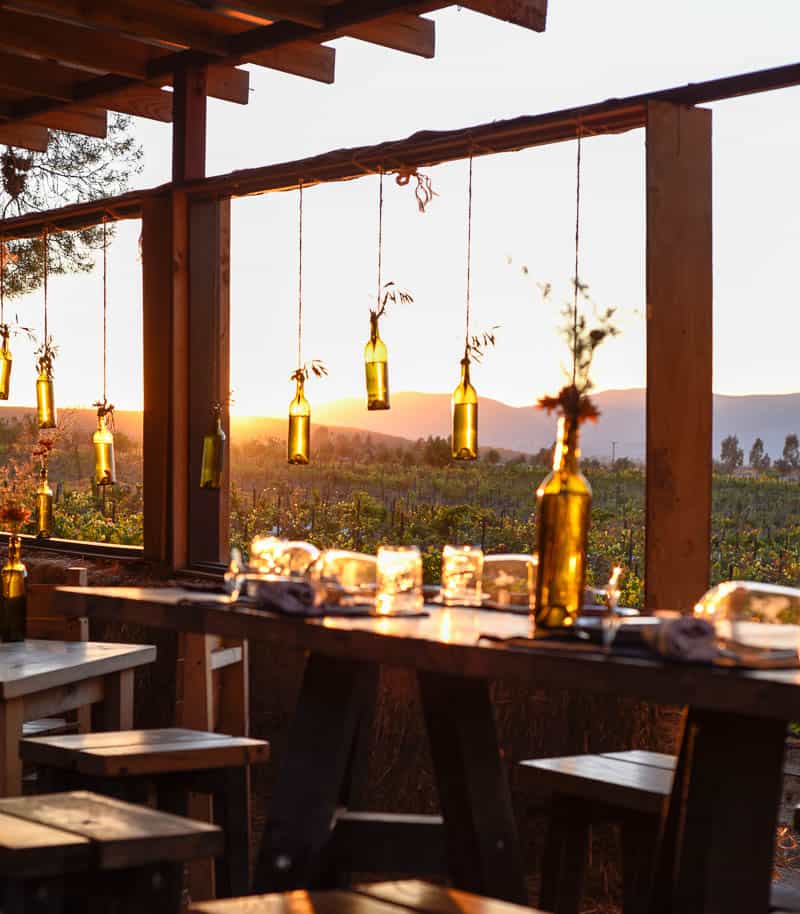 The following morning we hit a very authentic local restaurant called La Cocina de Dona Esthela. Everyone was super friendly and the food was out of this world delicious. I had the machaca con huevos (marinated shredded beef with eggs) which is the local favorite. Mmmmmm… My mouth is watering just thinking about it. Tara wrote a mini guide to Guadalupe Valley in case you ever want to scoot down there and check it out for the day. I highly recommend you do.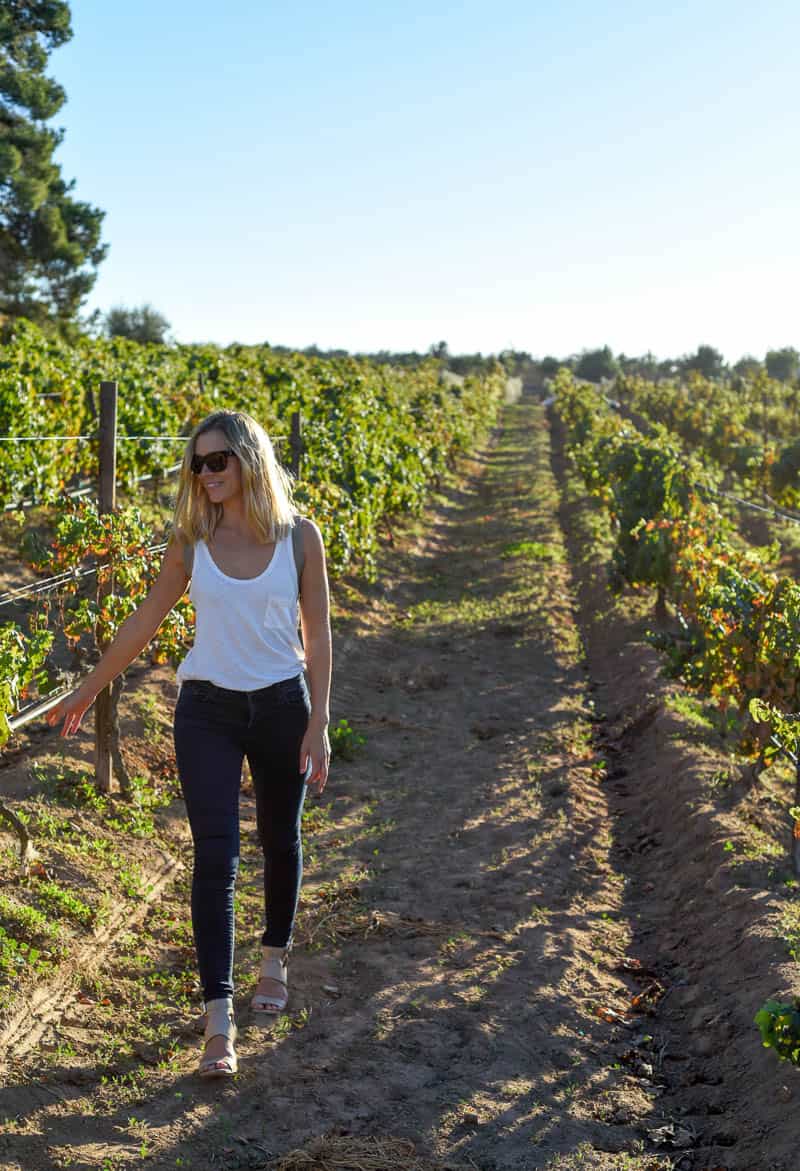 After a night in Valle Guadalupe, we headed south for a day trip to Ensenada. We didn't like the tourist trap hustle and bustle feeling in Ensenada, so we drove right through town and continued about 20 miles south on to La Bufadora. La Bufadora is one of the largest marine geysers (or blowholes) in the world.
Turns out, we ran into the very same hustle and bustle street vending tourist trap scene that we were trying to avoid by passing on Ensenada in the first place. But it's all good, you can't blame a bunch of entrepreneurs just trying to make a living and to provide for their families. Much respect for the locals and all their hard work.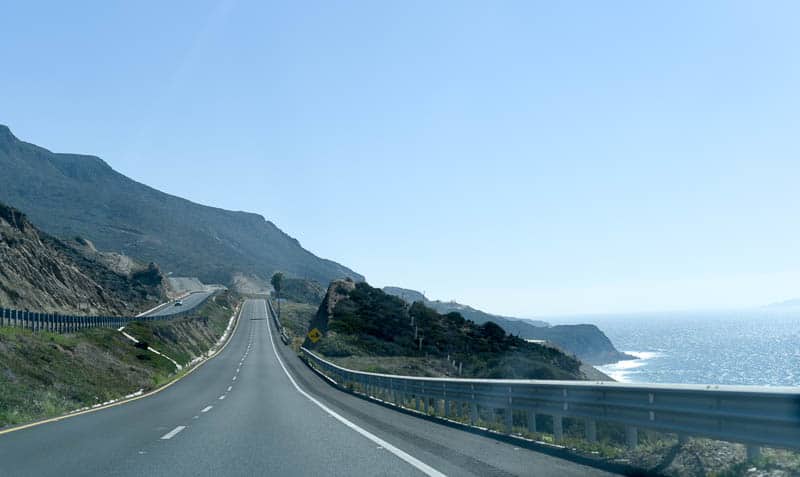 As a part of our big world tour, we are planning to continuously volunteer, do charitable work, and give back to the communities we visit in some way. In Mexico, we were planning to spend some time with children at an orphanage. Tara was chatting with a friend about the orphanage visit, and her friend mentioned that she had read about short-term volunteers having a negative impact on the kids for a variety of reasons.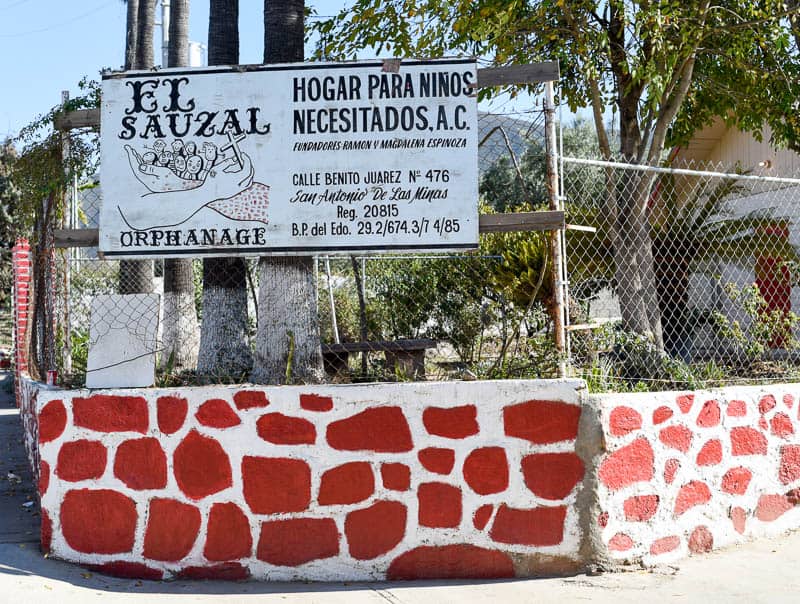 We weren't aware of this of course, and it was a good reminder to do some decent research before any type of volunteer work. After reading about the situation, we decided to buy about $140 of food at the local Costco and donate it to the Orphanage instead of hanging out with the kids.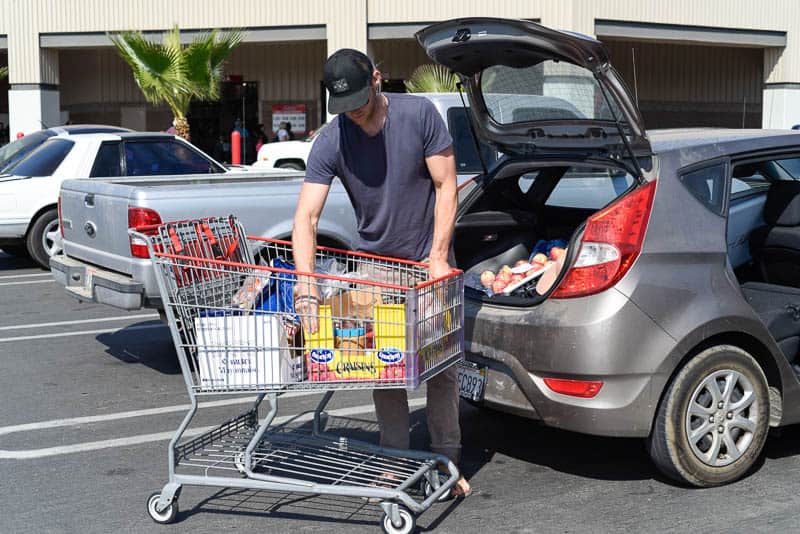 On the last few days in Mexico, the swell filled in and the waves got much bigger. They ranged from about six to twelve feet. We looked at several different breaks in northern Baja for waves, but the breaks closest to us seemed to be the best bet every time. I got some fun sessions in at Teresa's and K-38.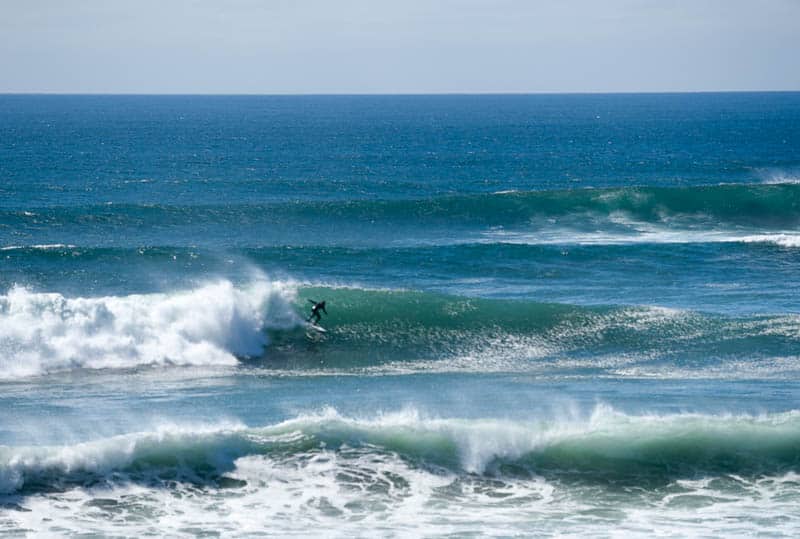 On a couple of occasions, we witnessed some very scary situations. We watched helplessly as a few less-experienced surfers got themselves into some very sketchy and dangerous situations almost getting slammed into the bluff. It was terrifying but fortunately, they all made it out safely and didn't get to a place where I did something stupid putting myself in harm's way trying to help.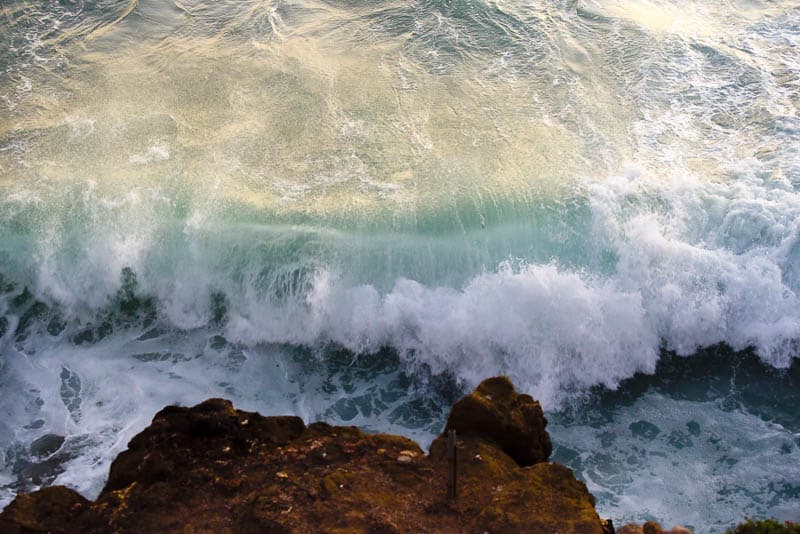 The second to last day it was pretty damn big. The tide was dropping and there was no one out. I saw some good ones coming through and figured I'd keep my surf streak going since our stay in Mexico was coming to an end. I had a pretty tough paddle out and passed on a couple of solid waves thinking they might close out. I was being very selective.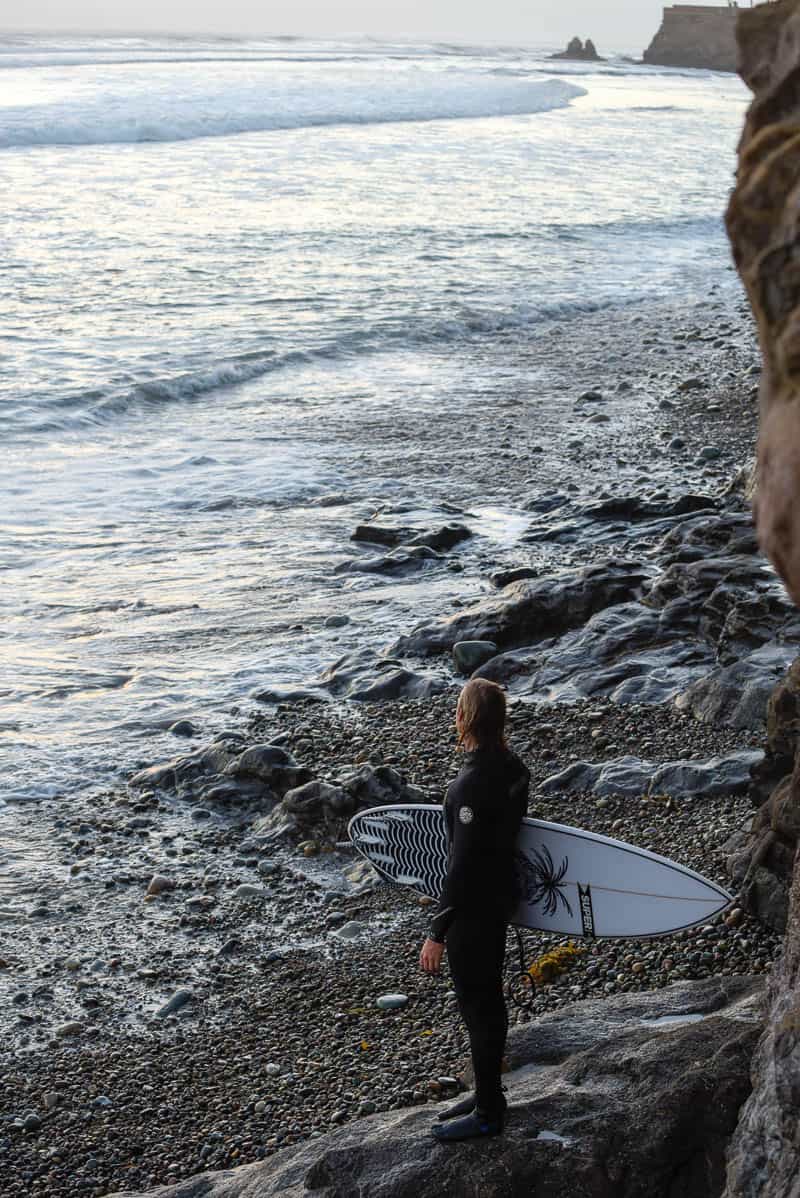 Then as I paddled over one wave, I got a glimpse of what was on the horizon…Bad news in the form of a massive clean up set. I had a couple of hollow 12-15 foot waves break directly in front of me, which is the worst place to be. I kid you not the white water on these beasts had to be 12 feet or bigger and they put me through a serious spin cycle. Let's just say I ended up eating a HUGE slice of humble pie for lunch as I got pounded into shore and decided to call it quits for the day. Haha. No bueno. But it was good training for what's to come.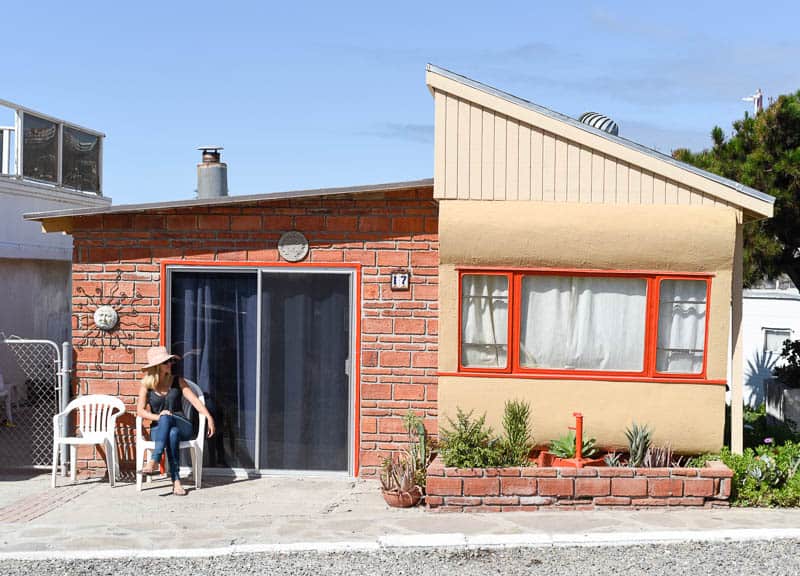 All in all, Mexico was awesome. It was nice having a home base at a super fun break with good waves for several days in a row. The food was delicious, the people were friendly, and the views were absolutely beautiful. Neither of us got sick which is always a win (turns out Montezuma is out for some revenge the last couple days as I write this). Sorry for TMI. Haha, it's a bummer. But all in all no trouble came our way. Success!
As I write this, I'm sitting at a shady lunch table at our campsite in El Refugio with our current home (a 1979 VW camper bus) to my side and everything is absolutely perfect. Life is what you make it!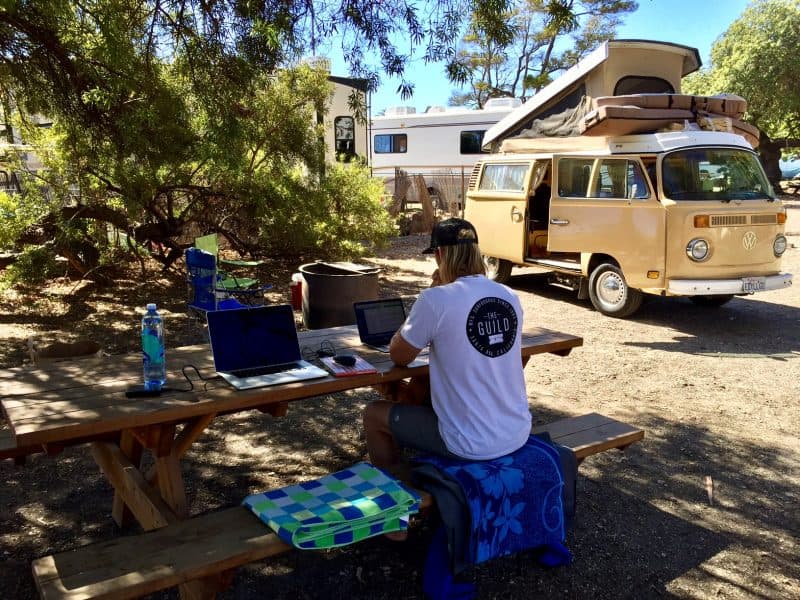 We've been road tripping and camping up the California coast on our way to Big Sur for the last few days. Then we're off to Oahu's North Shore for 5 weeks in November where we're sure to score some very serious surf and our journey becomes an endless summer of tropical paradise after tropical paradise. Life is good, real good.
Cheers, Eric