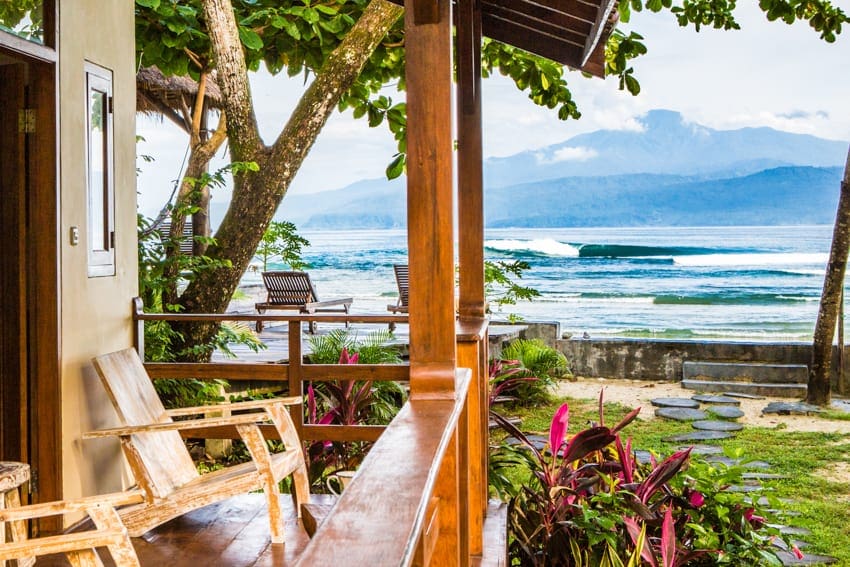 BeOcean Krui is a beachfront surf camp in South Sumatra with insane waves, stunning views, and incredible value.
Sometimes life calls for an epic surf trip in a tropical paradise (hopefully often). Lucky for surfers, there are plenty of great surf resorts on the planet, but many come with a hefty price tag attached.
Now that's all well and good if you've got the dough, but if you don't and you're not in the mood for a feral trip, the surf trip of your daydreams can seem out of reach.
Introducing your surf trip savior, BeOcean Krui.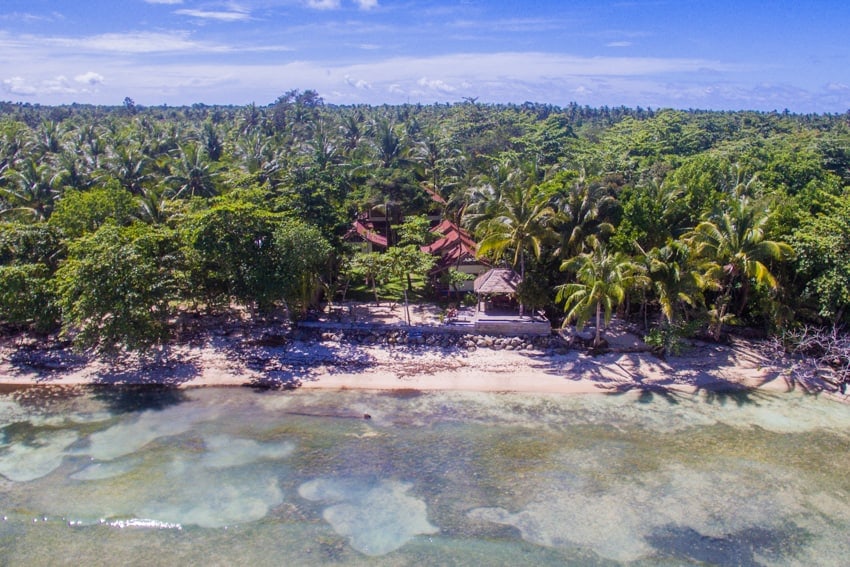 BeOcean Krui is an awesome all-inclusive surf camp in Indonesia with top-notch accommodation and easy access to pumping waves at a really affordable price point. At $100 AUD per person per night with all meals included, you're practically saving money on this surf trip!
Located in remote southwestern Sumatra near the town of Krui, the area offers up a huge range of quality waves without the crowds that come with the busier parts of Indo.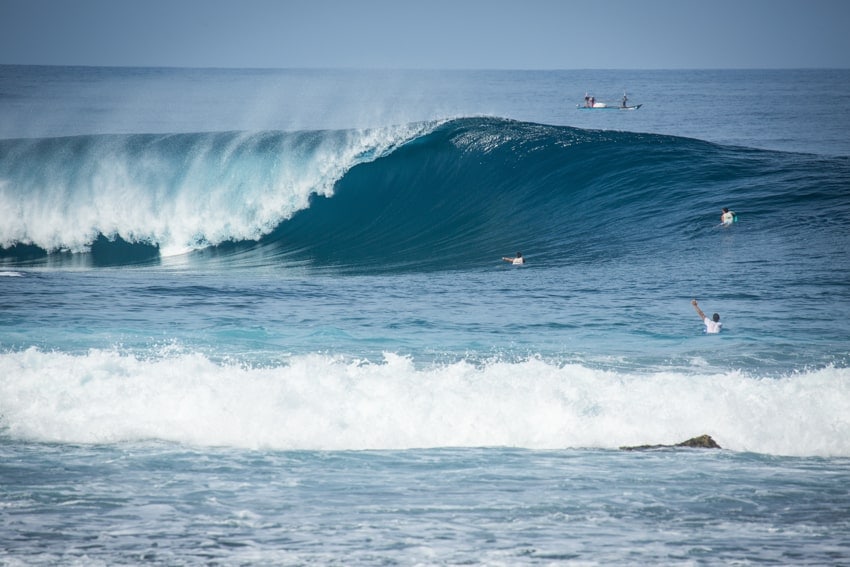 You know when the waves are so ridiculously phenomenal that your arms automatically rise to the sky in a special moment of awe and gratitude? That happens a lot here. And forget having to take a long boat ride or mission to surf breaks.
Directly in front of the property, there's a hollow left-hand reef break, and a 2-minute beach walk takes you to a punchy but easy right-hander, both considered some of the most fun waves in the area.
There are more waves within easy walking distance along the beach, others are a short scooter ride away, and if you want to explore outside the immediate area there are a slew of impressive breaks within an hour in both directions along the coast.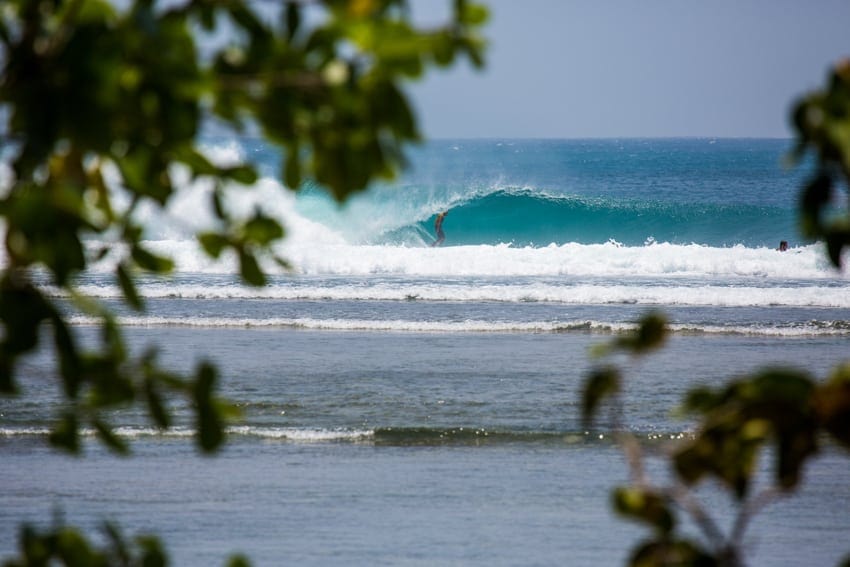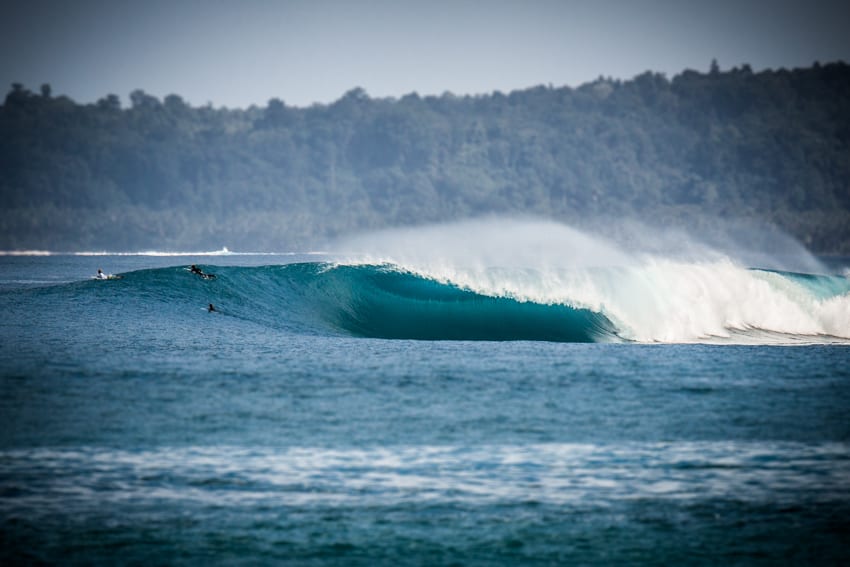 The owners are super knowledgeable on the surf and conditions and take great care to help make sure you're on the best waves at any given time.
When you're not surfing your brains out, you can take out the camp's stand up paddle boards, go snorkeling, hiking, or use the onsite spearfishing gear to take advantage of the stellar fishing.
The surf camp itself is a charming property right on the beach surrounded by jungle with stunning views of the reeling left out front and mountainous coastline in the distance. The four bungalows are really nicely done, with quality mosquito nets, beautiful wooden floors, vaulted wood ceilings and large ensuite bathrooms.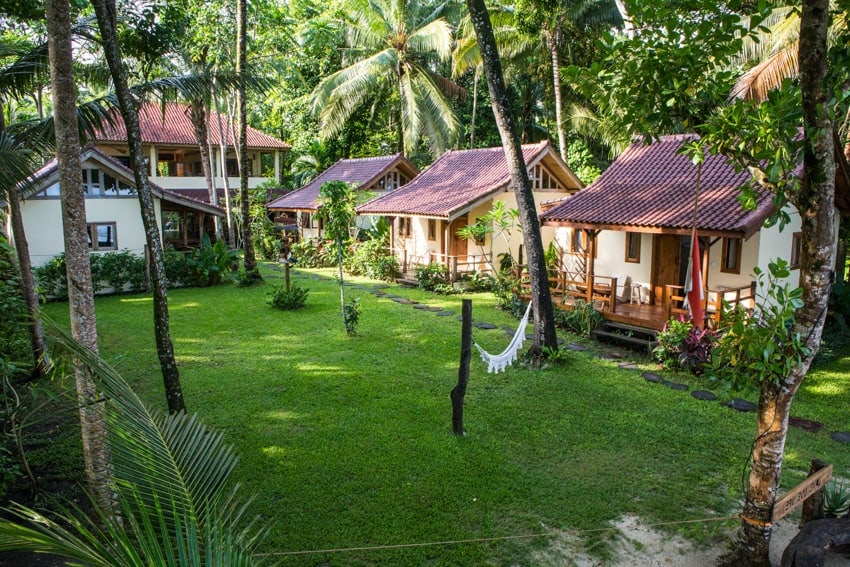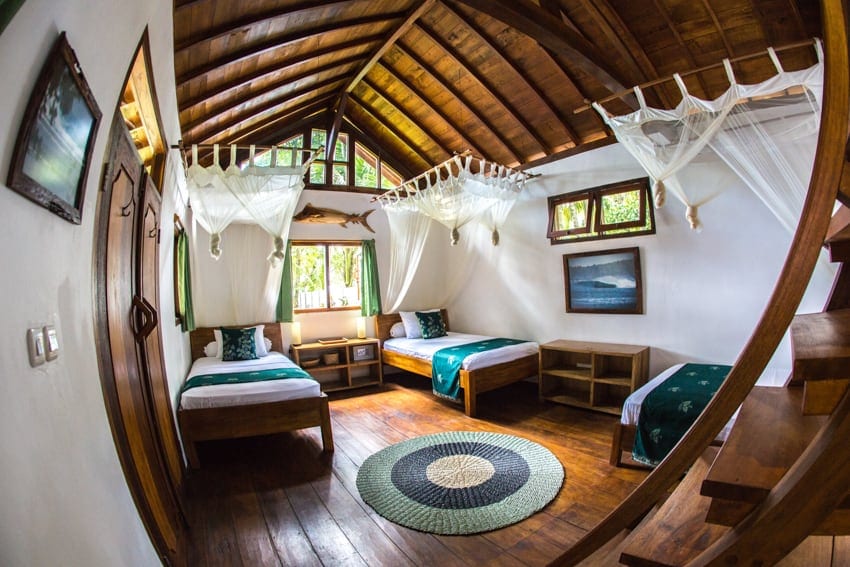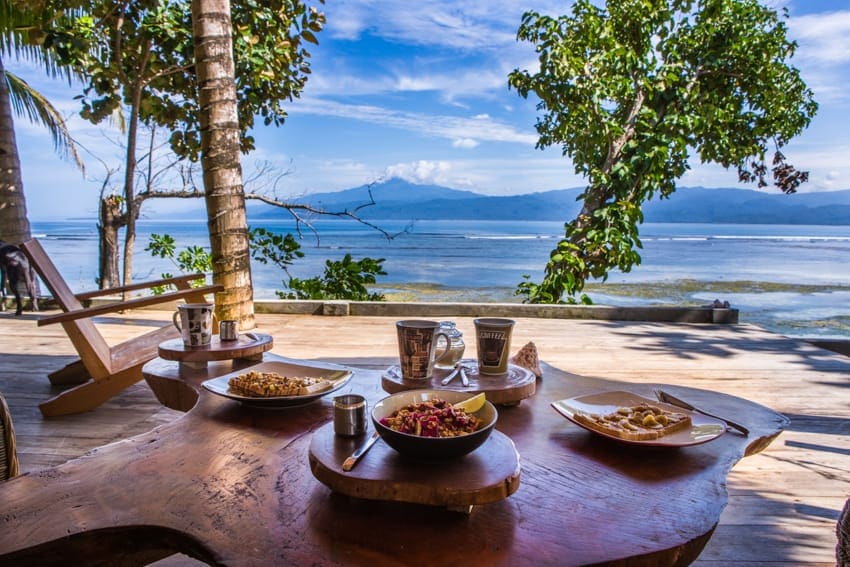 Right at the edge of the beach, there's a shaded wooden deck perfect for checking out the surf with your breakfast, chilling in a hammock, or sipping a beer at sunset. The owners Max and Alicia are wonderful hosts and have cultivated a relaxed and friendly vibe that makes you feel right at home.
In the evening guests gather around a communal dining table for the legendary food and recap the day's adventures before resting up for another day in paradise. With rave reviews, top-notch food, serious waves, and a fantastic setup, BeOcean is the perfect place for a special surf trip at an incredible price.
Check out the surf camp & the amazing waves:
THE SURF
There is a huge range of quality waves to surf in this corner of South Sumatra making it a dream destination for most surfers for its swell consistency and predominant trade wind conditions, especially between May to October.
While May to October brings the area's most consistent conditions, south Sumatra could easily be considered a year-round surf destination because you can usually find something to surf in most conditions. At BeOcean you're in good hands for the right advice and surf guidance to make the most out of your trip.
BeOcean's central location gives you access to numerous nearby waves, from the local waves in Krui just a few minutes away, to a wide range of other options both north and south along the coastline.
CLOSEST WAVES
LEFTOVER – A 60-second paddle out to a punchy fun hollow left hander reef break
THE PEAK – Right-hander slab, a 3-minute paddle or 3-minute walk to another fun barreling wave
KRUI LEFT – Reef break suited for the intermediate surfers on most average swells
MANDIRI BEACH – A-frames, deep tubes, world-class beach break 15 minutes away

UJUNG BOCUR (AKA Karang Nymbor) – A long reeling left-hander, only a 25-minute scooter ride away
PHOTOS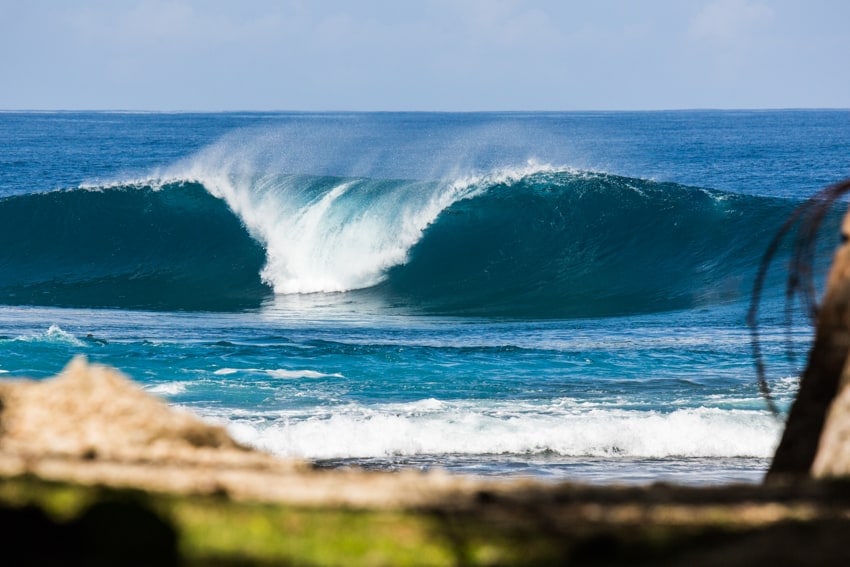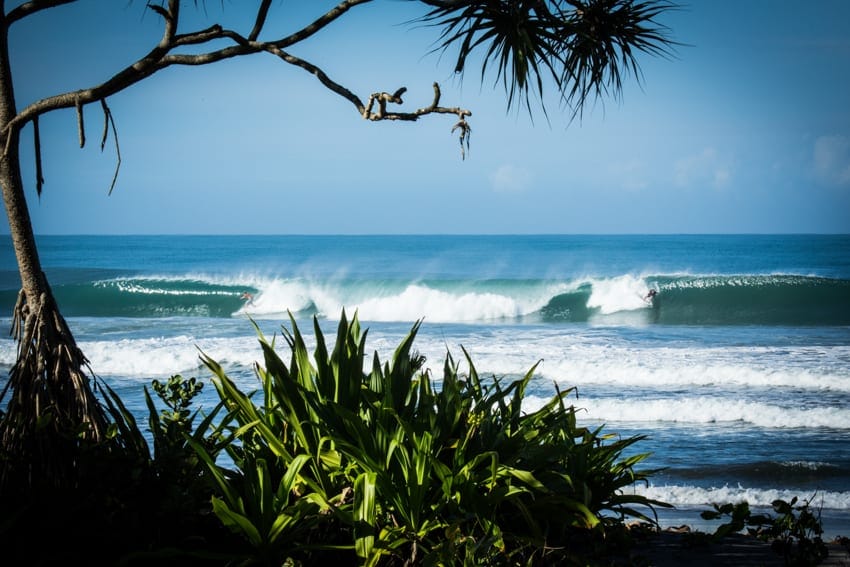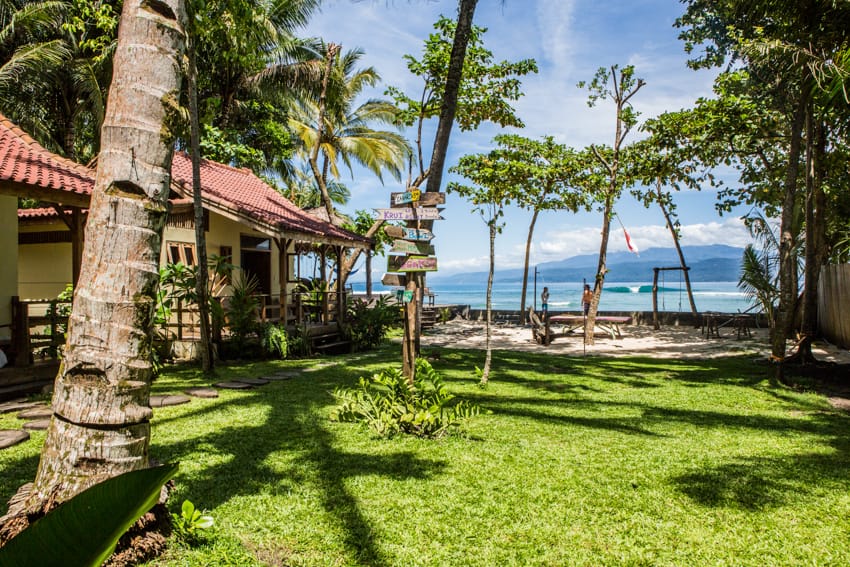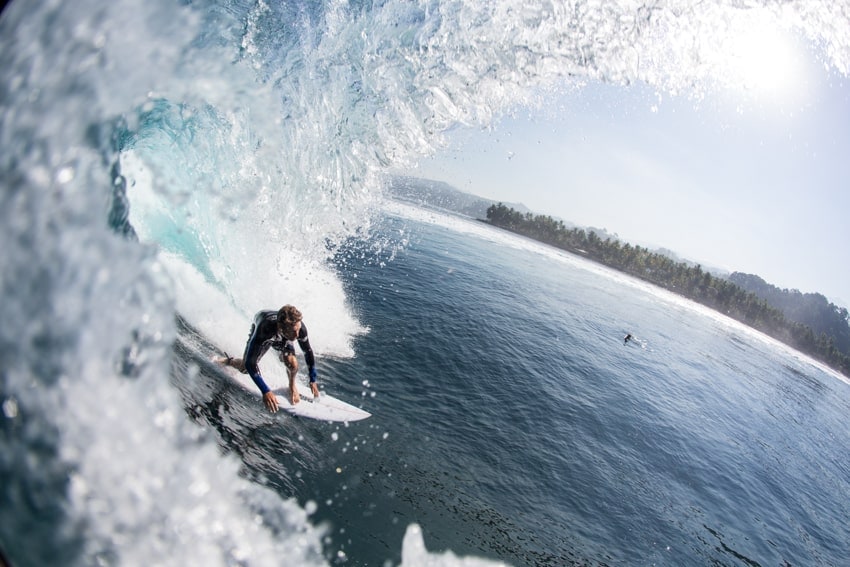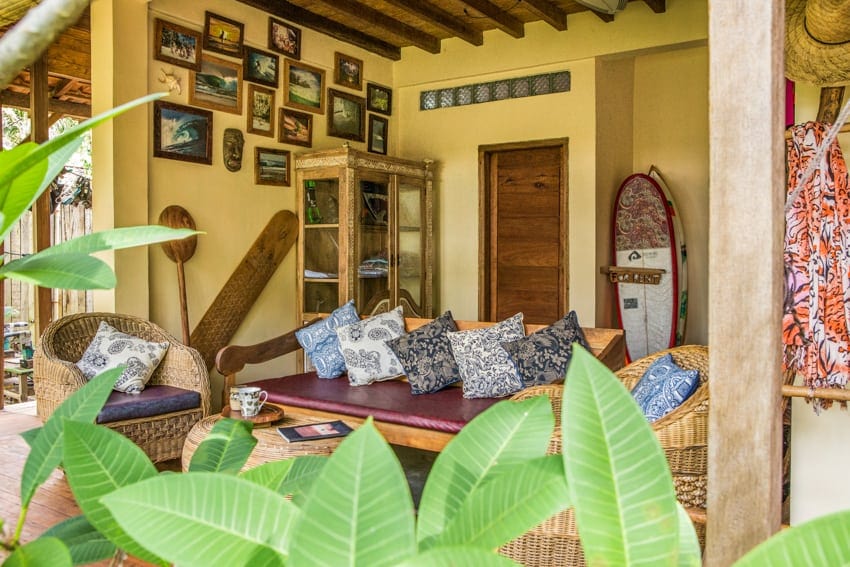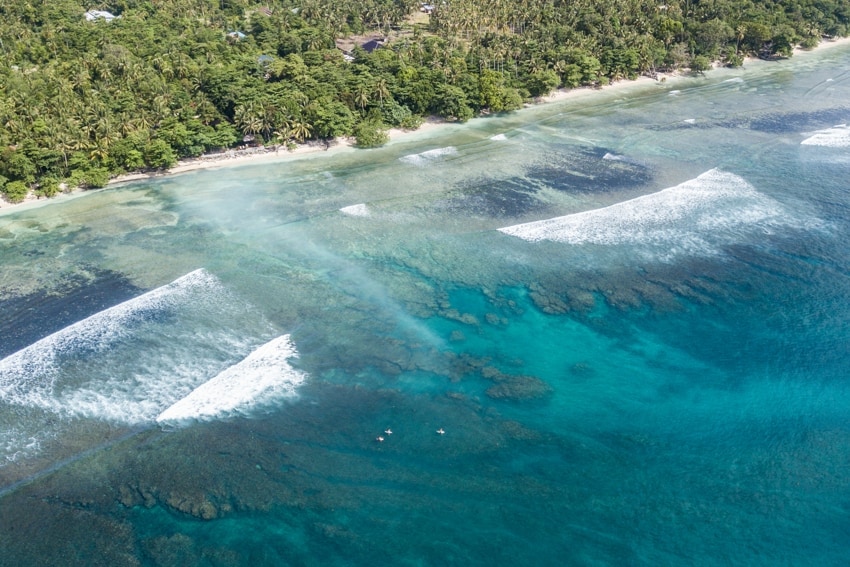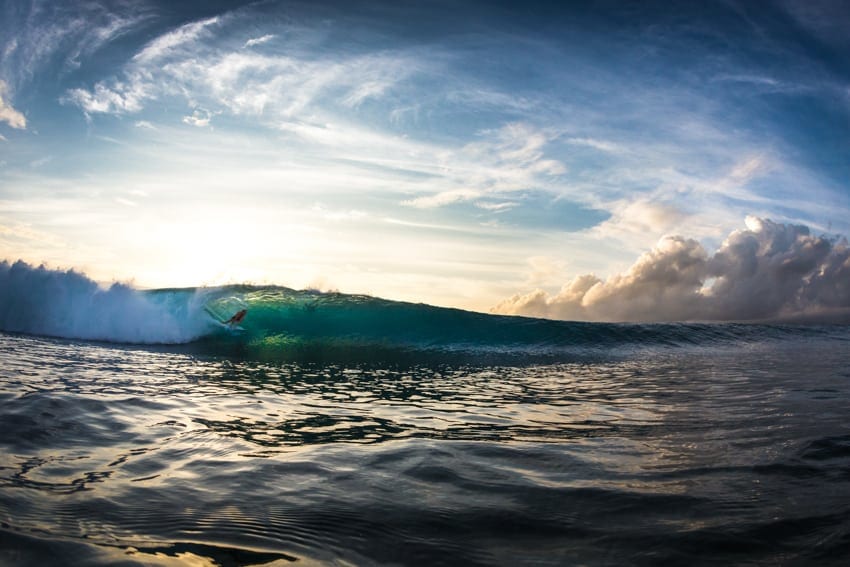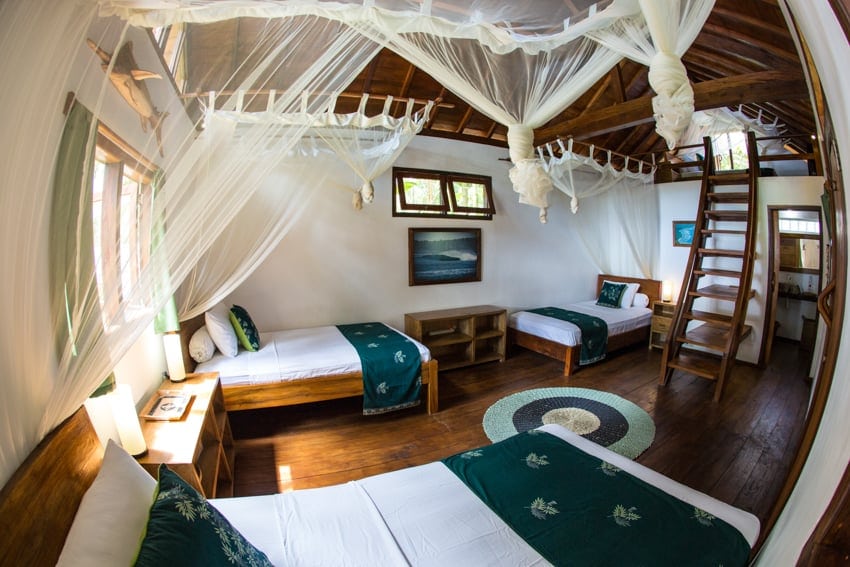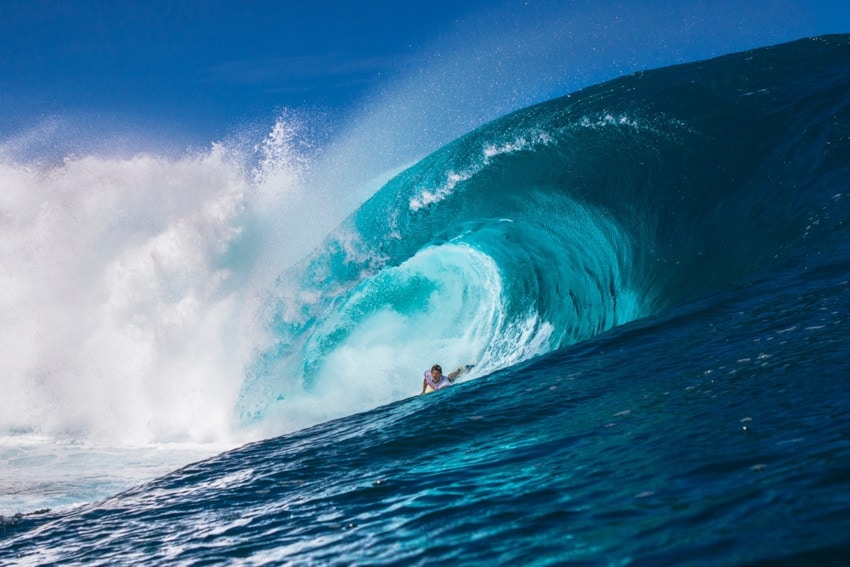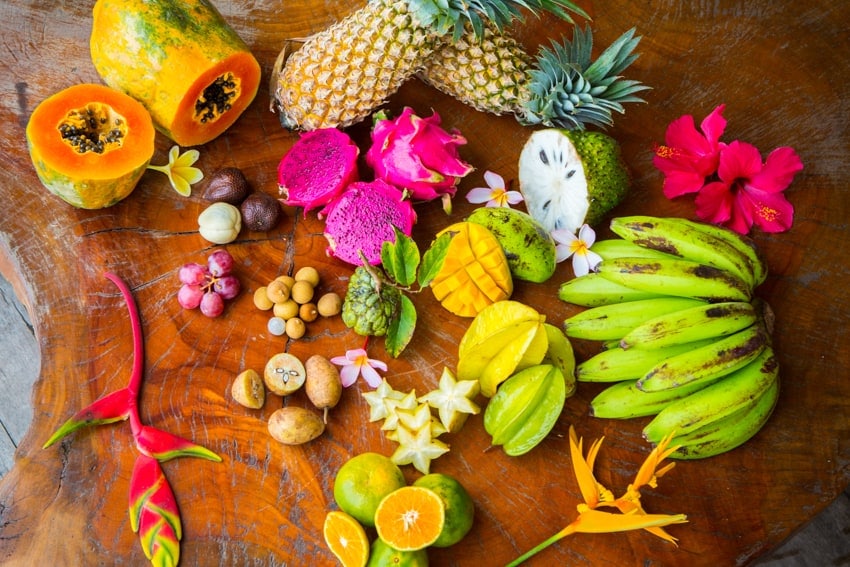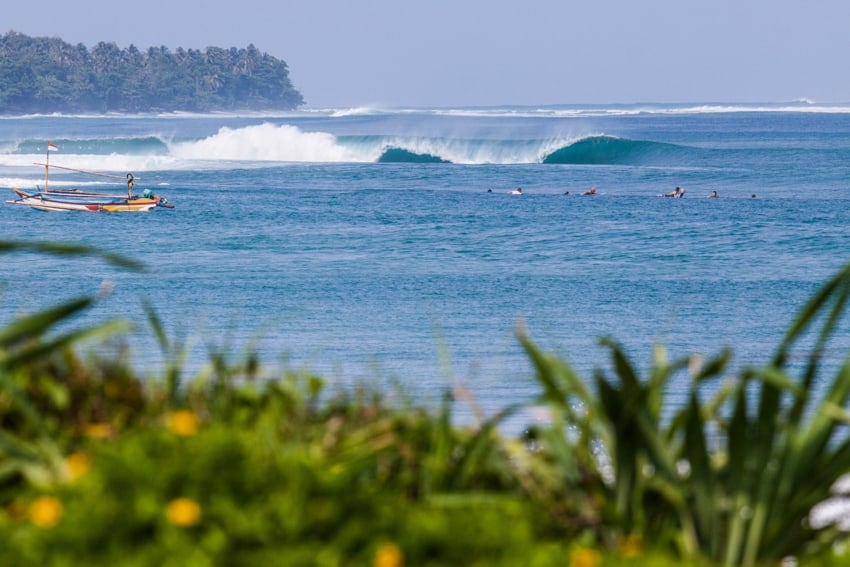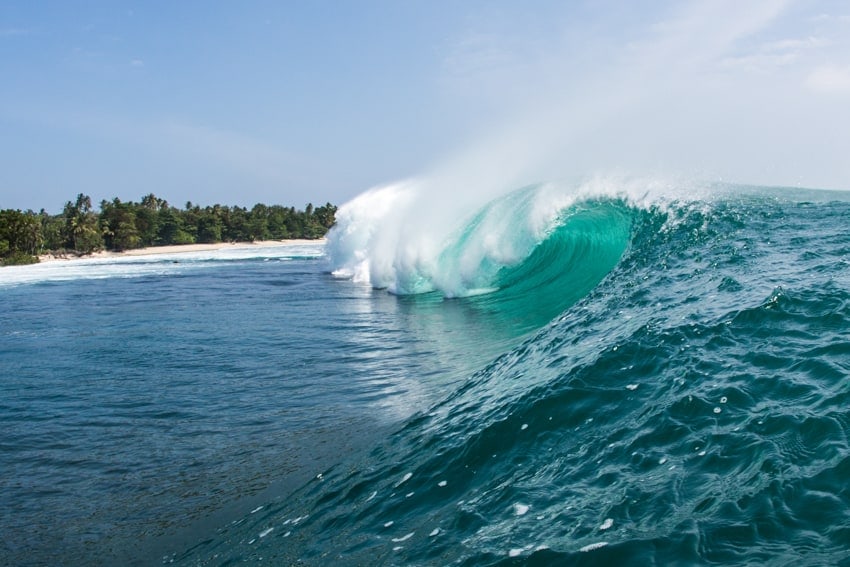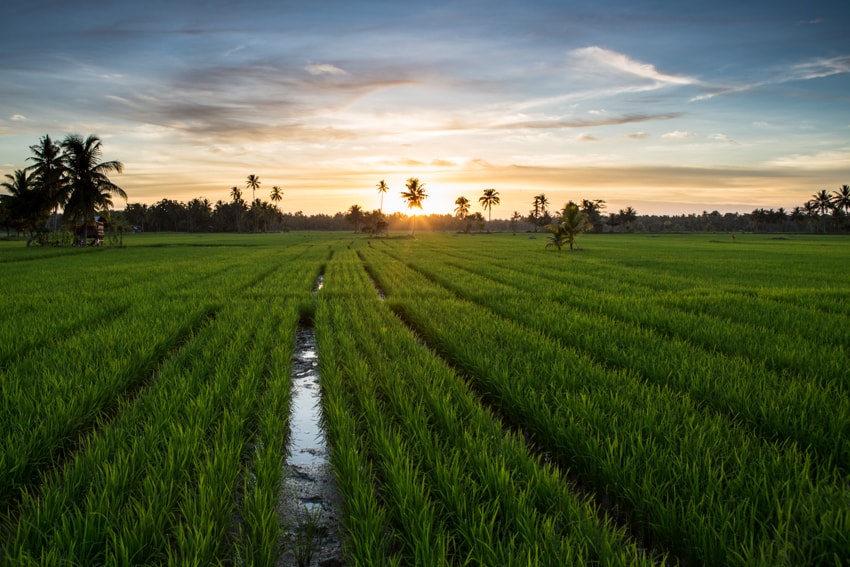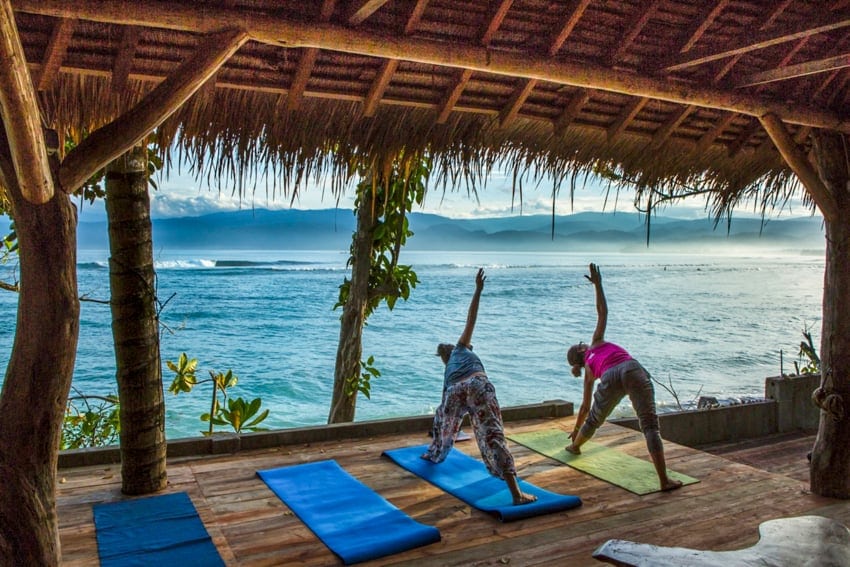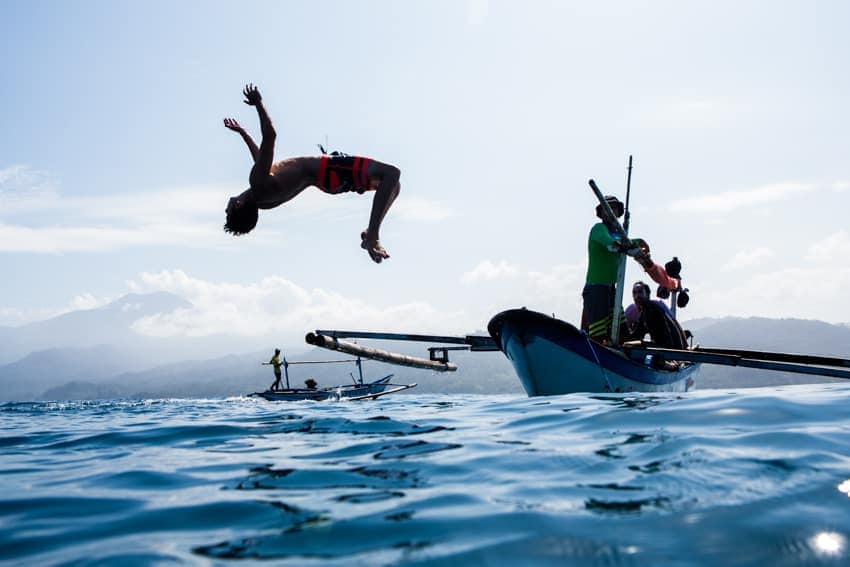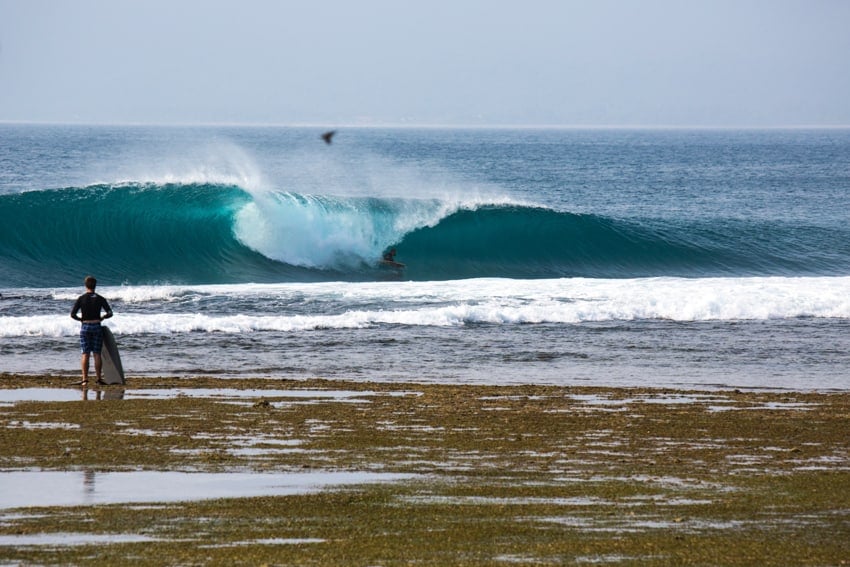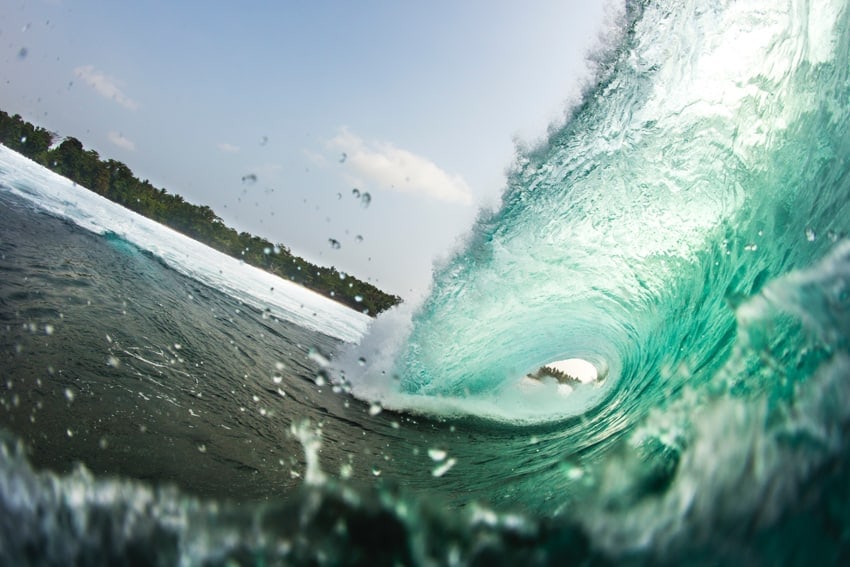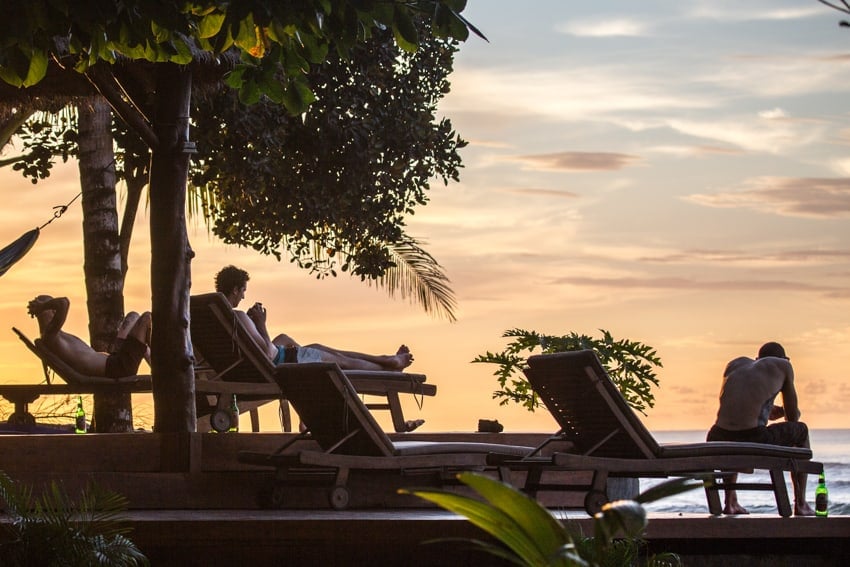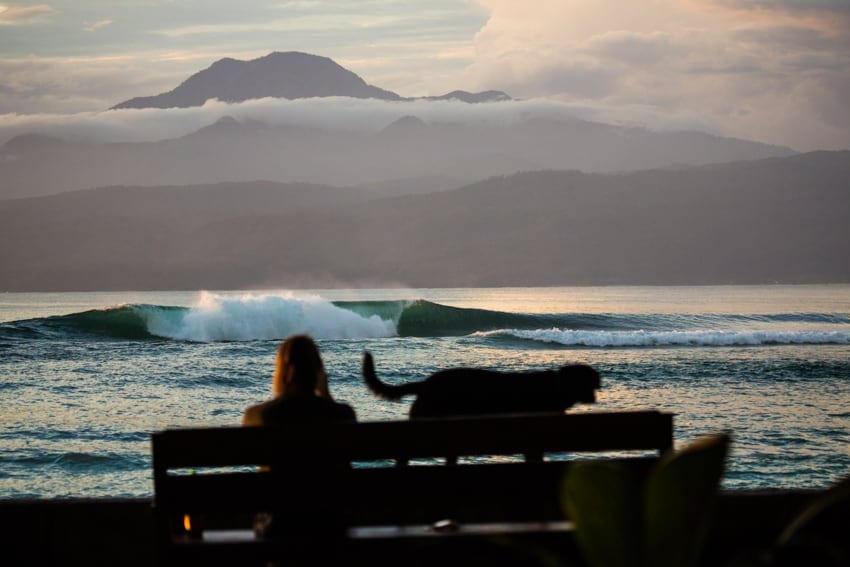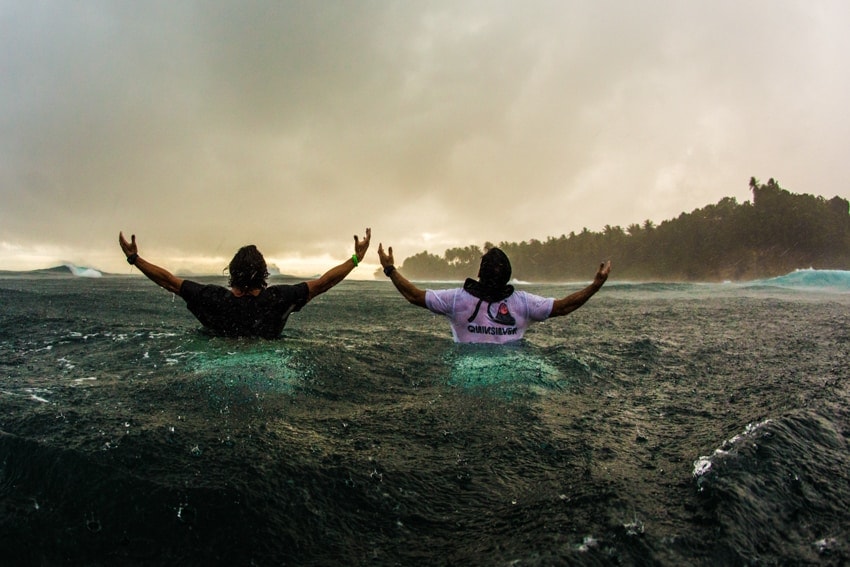 THE SKINNY
LOCATION: Krui, South Sumatra
CLOSEST AIRPORT: Bandar Lampung Airport (TKG)
PROPERTY TYPE: All-Inclusive Surf and Fishing Retreat
PROPERTY SIZE & STYLE: 4 Private Beachfront Bungalows catering up to 12 guests total
FAMILY FRIENDLY: Yes
WATER TEMP: 80 – 84 °F ( 27 – 29 °C) all year long
PEAK SURF SEASON: May to September
SHOULDER SURF SEASON: April and October
OFF SEASON: November to March
SURF EXPERIENCE: Intermediate to Advanced
INSTAGRAM: @beoceankrui
PRICING: Peak Season/Mid Season is $100 AUD per night per person, Late and Early Season is $75 AUD per night per person (rates based on double occupancy and the final quote is subject to currency exchange rates)