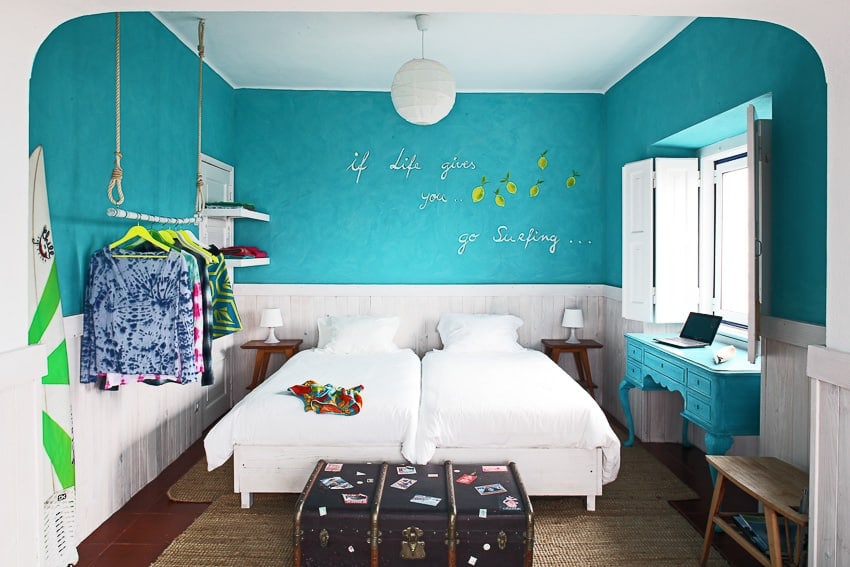 Chill in Ericeira is an artsy and colorful surf house with amazing views of the charming village of Ericeira and its many surf spots.
Located on a small hill above Praia do Sul, Chill in Ericeira offers a range of affordable accommodation in their bright and cozy surf houses. With a 2-minute walk to the center of the village and convenient transportation to the many surf spots in the area, Chill in Ericeira is an excellent place to stay as you explore this wave-rich region of Portugal.
The surf house offers nightly and weekly accommodation, with or without surf lessons, so you can tailor your trip depending on your needs and surfing ability. The friendly staff make you feel at home and even organize nights out on the town so you can explore the restaurants and nightlife like a local.
With brilliant views, top-notch surf lessons, and great value, it's no wonder guests return to this surf haven time and time again.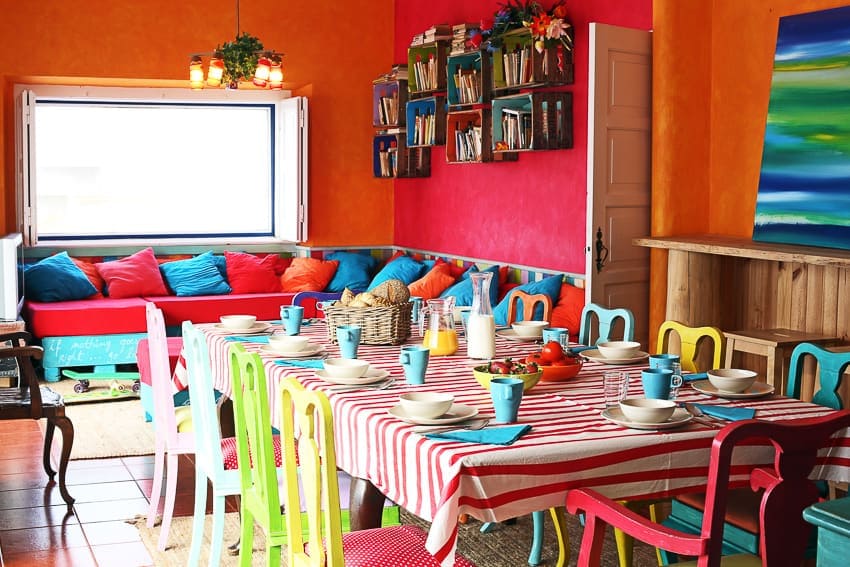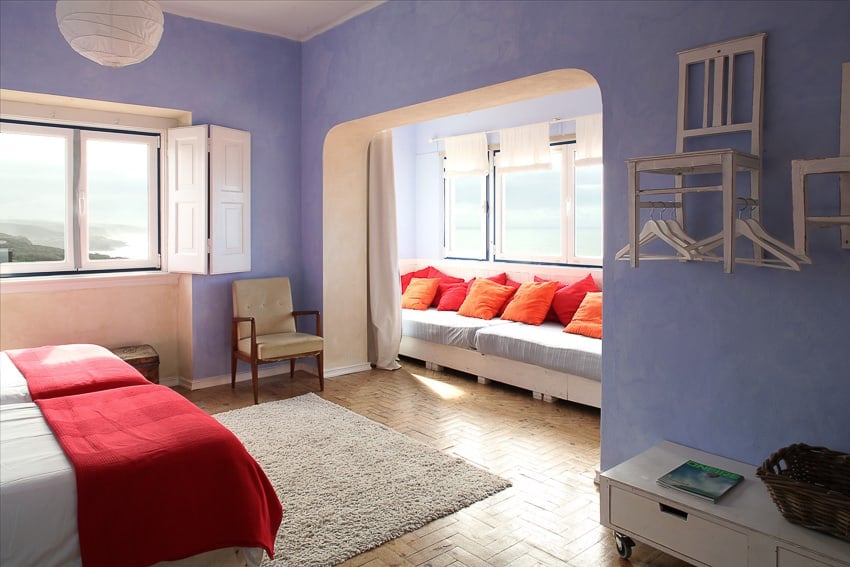 THE SKINNY
LOCATION: Ericeira, Portugal
CLOSEST AIRPORT: Lisbon Portela Airport
PROPERTY TYPE: Artsy and colorful Surfhouse
PROPERTY SIZE & STYLE: 9 sea view twin/double rooms, 6 twin/double rooms without sea view, and 2 sea view dorms with 8 beds in typical Portuguese style houses
FAMILY FRIENDLY: Yes, kids must be over 12 years old
WATER TEMP: Summer and Fall (June – November) 62 – 72 °F (17 – 21 °C), Winter and Spring (December – May) 54 – 64 °F (14 – 17 °C)
PEAK SURF SEASON: For beginners: May to September. For advanced surfers: September to February
SHOULDER SURF SEASON: March/May and October/November
OFF SEASON: December – February
SURF EXPERIENCE: Beginner to advanced
INSTAGRAM: @chill_in_ericeira
PRICING:

LOW SEASON: 16€ – 70€ per person per night
MID SEASON: 20€ – 90€ per person per night
HIGH SEASON: 25€ – 110€ per person per night