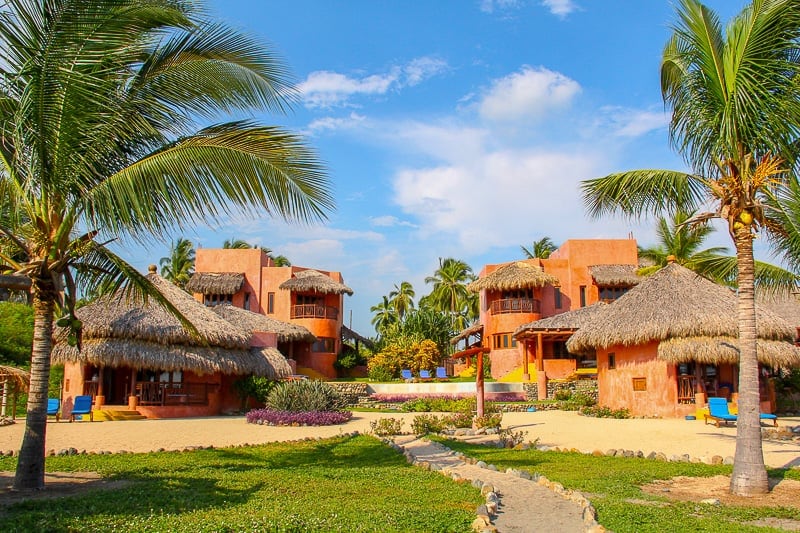 La Chuparosa de Saladita has beachfront surf vacation rentals conveniently located at one of the longest left point breaks in Mexico.
There are plenty of vacation destinations that are busy bustling meccas of tourism. Playa La Saladita is not one of those places. This rural Mexican surf spot is made up of a few open-air restaurants along the beach, a handful of places to stay, and one very special left-hand point break, Playa La Saladita.
If you're looking to switch gears into a mellow rhythm of life for a while with consistent fun surf and low-key vibes, La Chuparosa de Saladita has your name on it. With brilliant ocean views from every room, hammocks right on the beach, and a beautiful pool with views of the break, you can plan on surfing and chillaxing to your heart's content.
* UPDATE: Due to COVID-19, La Chuparosa is currently operating at a limited capacity and so there is very little availability. If you're looking to travel in the next few months (Apr 2021 – June 2021), there are plenty of great options for places to stay in La Saladita on Vrbo – you can check them out here>>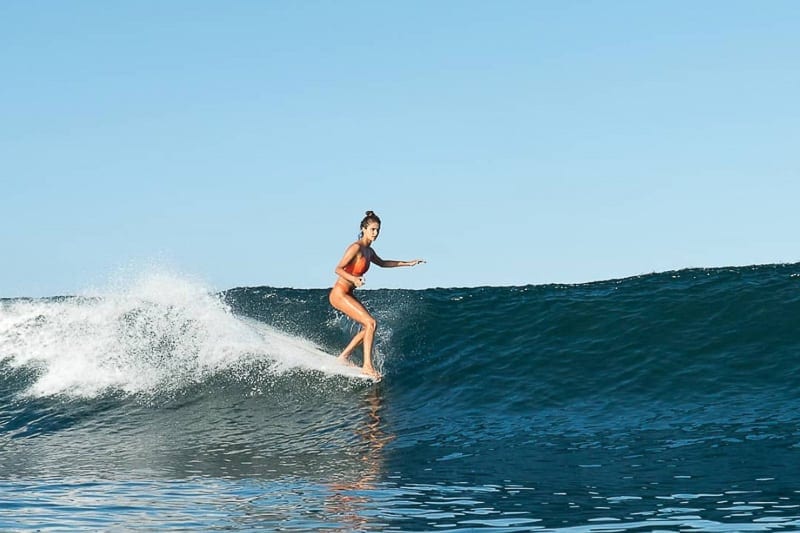 The perfect location right on beautiful Playa de Saladita makes it easy to scout the conditions and surf pounce at your preferred times throughout the day. Thus enabling you to get on the perfect surf trip schedule: surf, eat, siesta, repeat.
La Chuparosa de Saladita features charming Mexican beach architecture, palapa roofs, curved clay-hued facades, and indoor/outdoor living. The property consists of two spacious three bedroom/three bathroom villas and two one-bedroom casitas surrounding a communal pool. You can rent any of the individual houses by the night (two-night minimum) or week, or rent the whole property for your group or family gathering.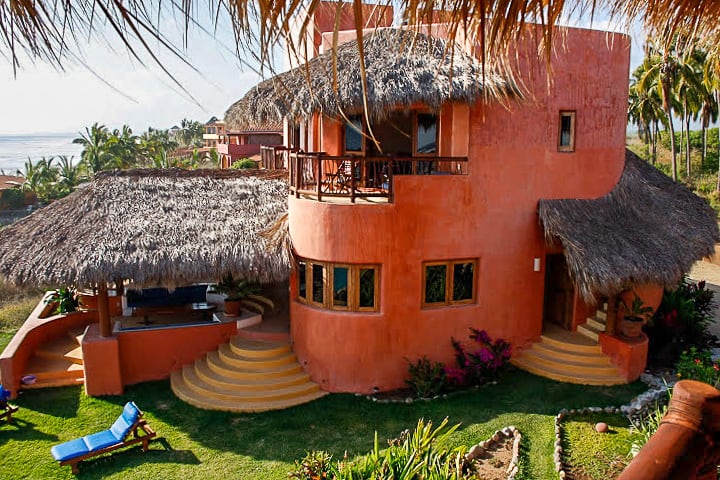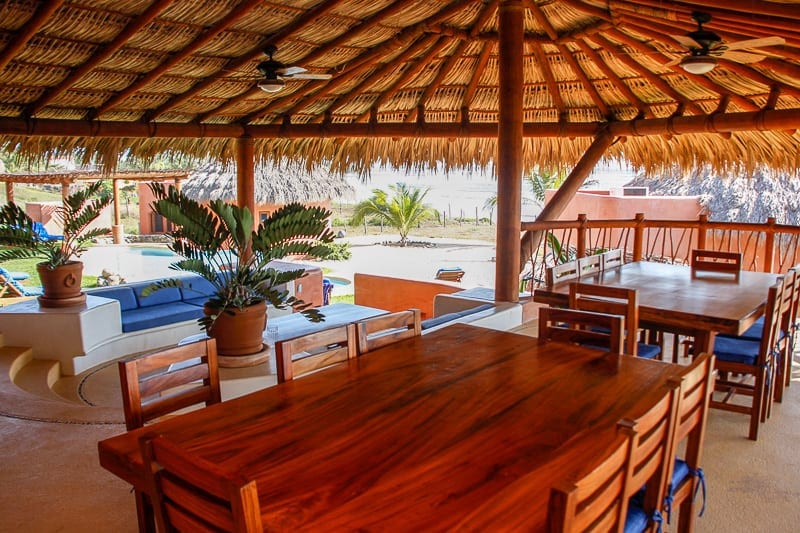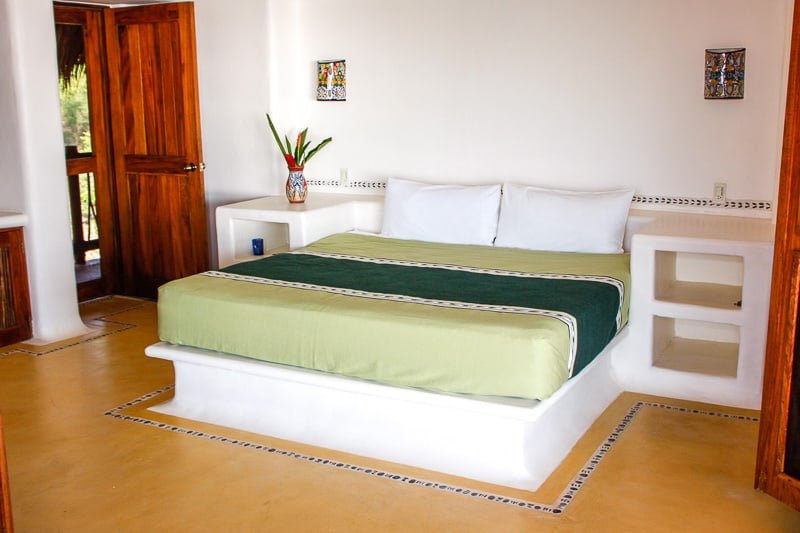 The vacation rentals all have full kitchens so you can stock up at the local supermercado and settle in, or if you prefer to laze away and not bother cooking, La Chuparosa can arrange to have delicious food prepared for you. So you can return from a sunset surf and dig straight into a tasty plate of fresh fish or chile rellenos and sip a cerveza while you watch the last bit of sun drop below the horizon. Ahhh, paradise found…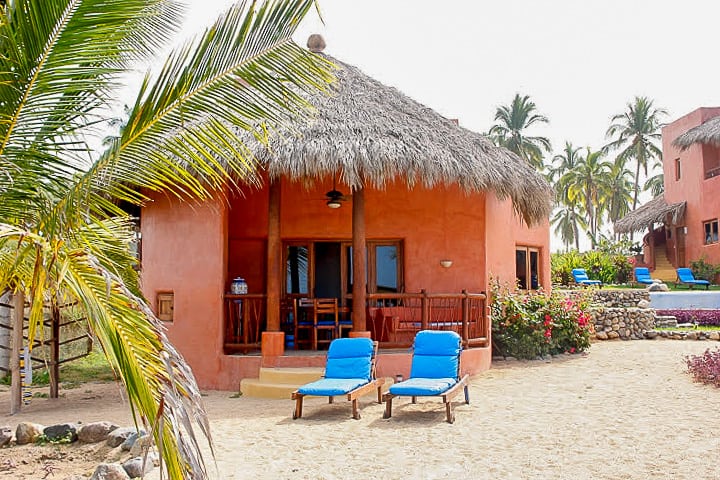 THE SURF
The famous left point break of La Saladita works all year round. While it's known as a longboarder's paradise, it can be a real thrill on a shortboard in overhead and double overhead conditions. The wave breaks about a 3/4 mile out with satisfying consistent rides over a minute long. Great for advanced surfers as well as those learning.
CLOSEST WAVES
LA SALADITA – Mellow long left-hand point break
TROCONES – Shallow reef, short left break
PLAYA LINDA – Slow mushy wave, river mouth can produce long lefts
PHOTOS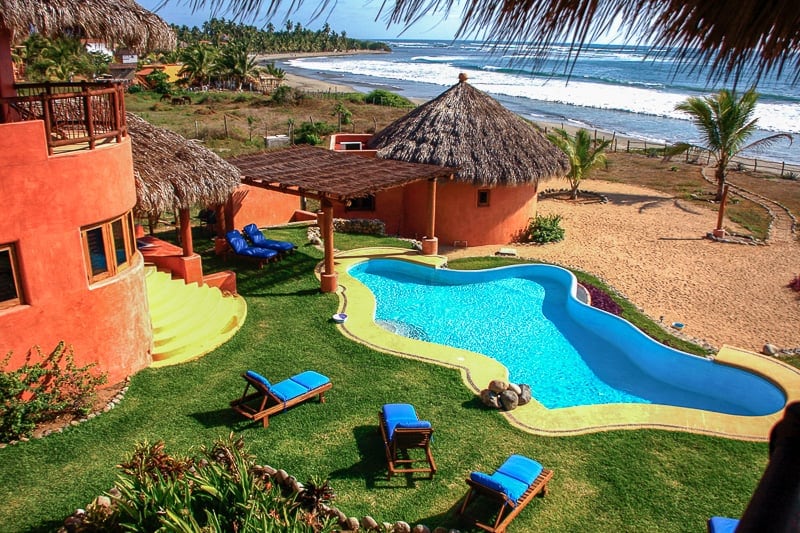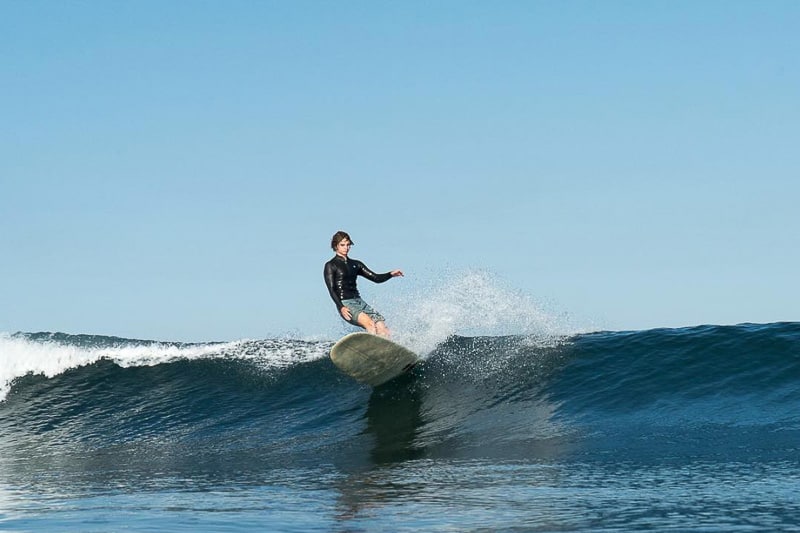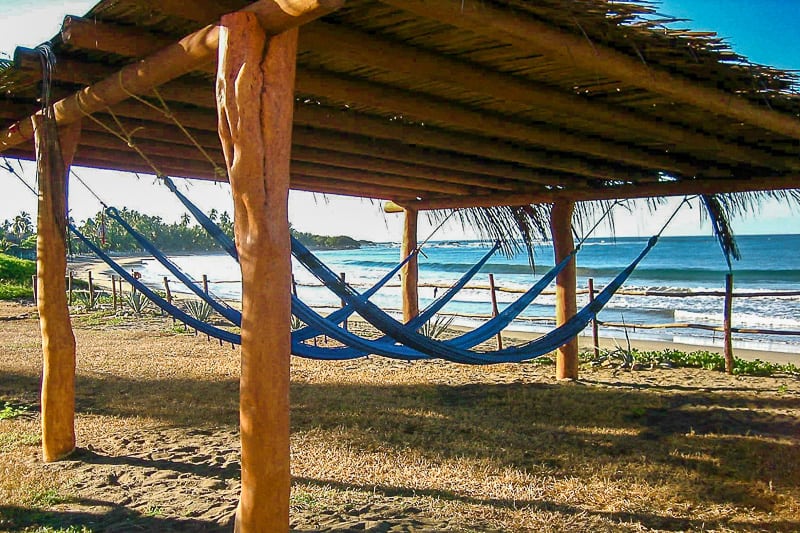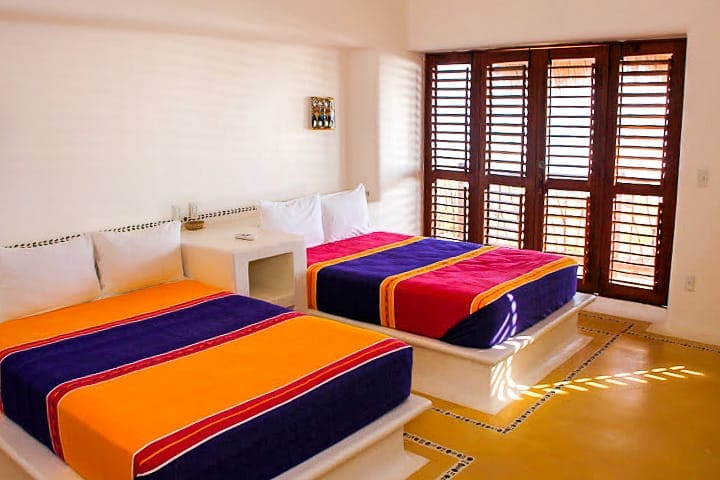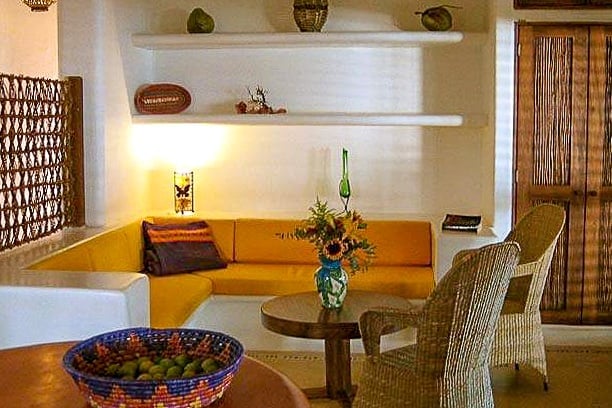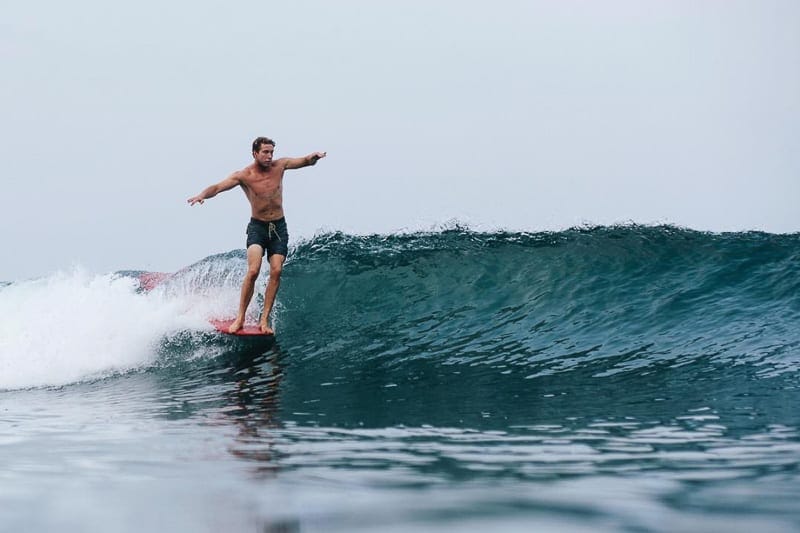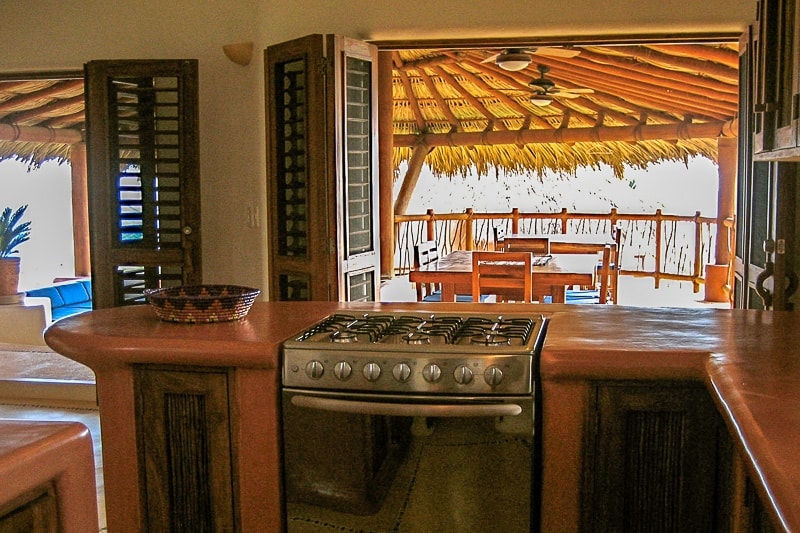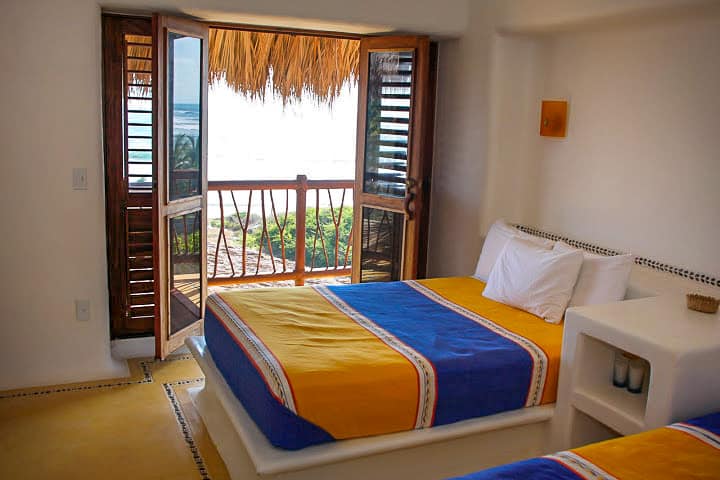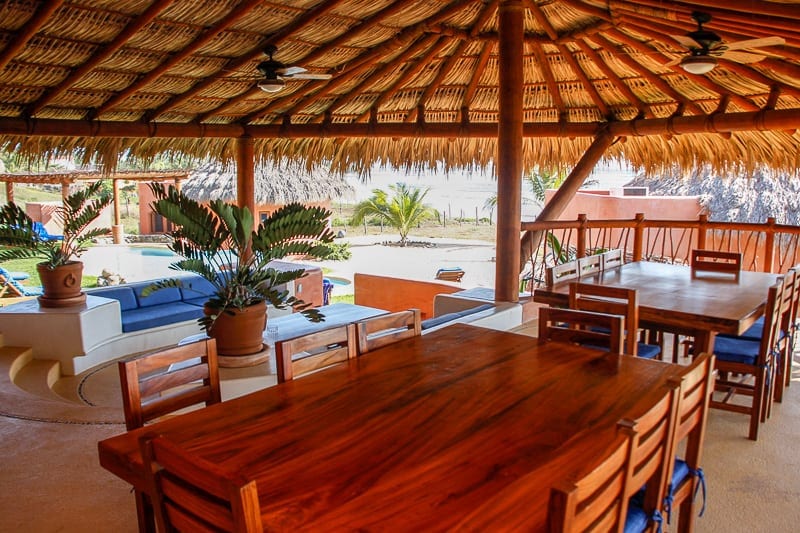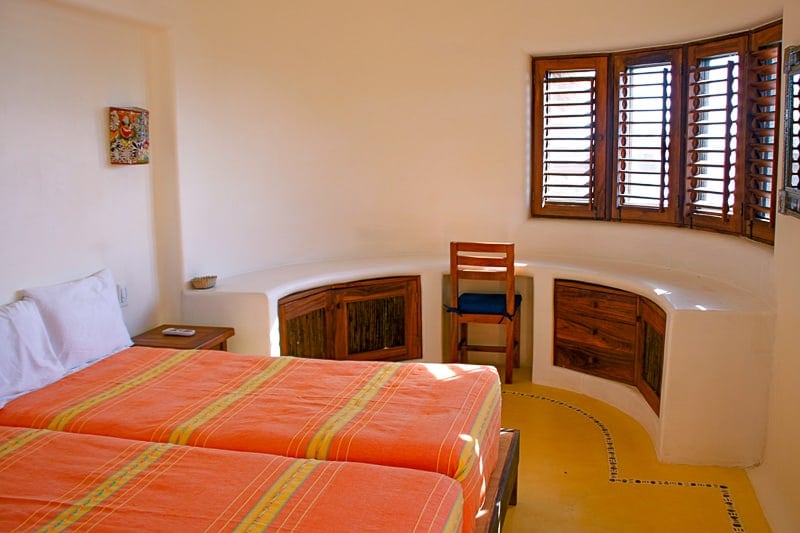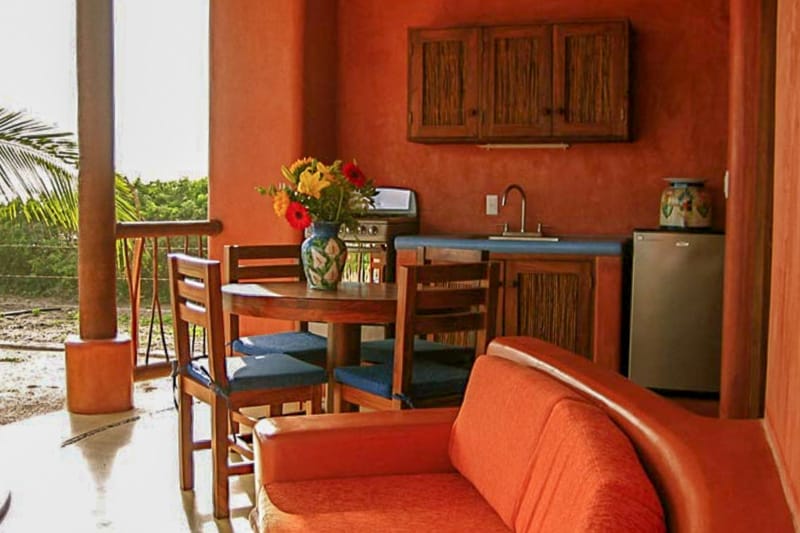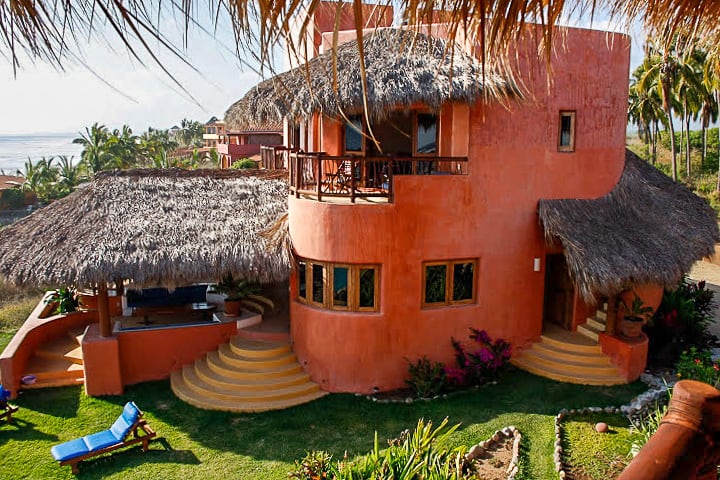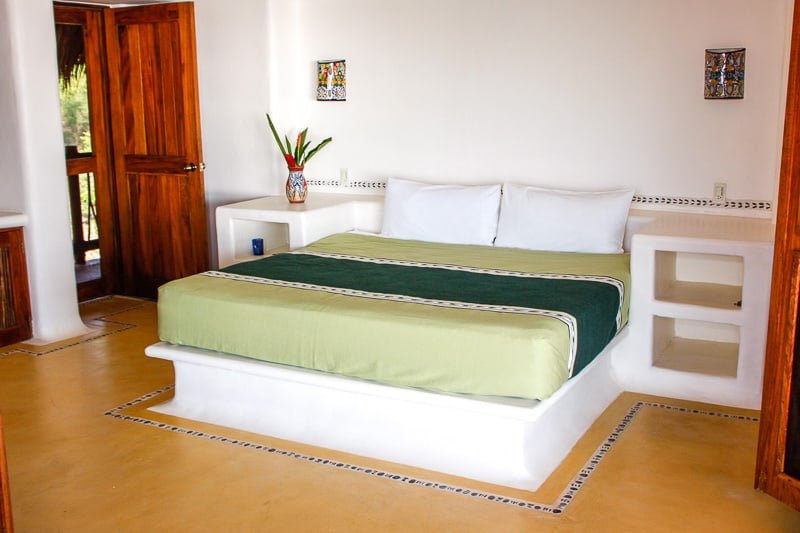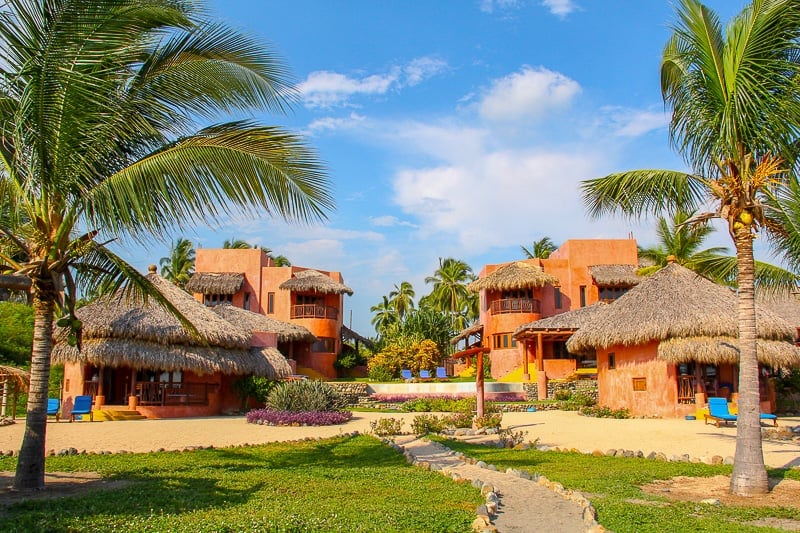 la-chuparosa-de-saladita-mexico-6
la-chuparosa-de-saladita-mexico-4
la-chuparosa-de-saladita-mexico-18
la-chuparosa-de-saladita-mexico-13
la-chuparosa-de-saladita-mexico-12
la-chuparosa-de-saladita-mexico-9
la-chuparosa-de-saladita-mexico-10
la-chuparosa-de-saladita-mexico-3
la-chuparosa-de-saladita-mexico-7
la-chuparosa-de-saladita-mexico-15
la-chuparosa-de-saladita-mexico-17
surf-resort-guide-la-chuparosa-de-saladita
THE SKINNY
LOCATION: Playa la Saladita, Guerrero, Mexico
CLOSEST AIRPORT: Zihuatanejo/Ixtapa
PROPERTY TYPE: Eco-Friendly Surf Vacation Rentals
PROPERTY SIZE & STYLE: Two three-bedroom Villas, Two one-bedroom Casitas around a shared pool
FAMILY FRIENDLY: Yes
WATER TEMP: Warm year round, 78 – 85 °F (25 – 29 °C)
PEAK SURF SEASON: April to early November waves are larger and more consistent
SHOULDER SURF SEASON: November – March
OFF SEASON: Works all year round, but significantly smaller fun rideable waves in the winter
SURF EXPERIENCE: Beginner to advanced
PRICING:

LOW SEASON: Casitas: $135-$165 per night, Villas: $415-$465 per night
PEAK SEASON: Casitas: $185-$195 per night, Villas: $495-$515 per night
(Discounted rates for stays of seven nights or more)
* UPDATE: Due to COVID-19, La Chuparosa is currently operating at a limited capacity and so there is very little availability. If you're looking to travel in the next few months (Apr 2021 – June 2021), there are plenty of great options for places to stay in La Saladita on Vrbo – you can check them out here>>