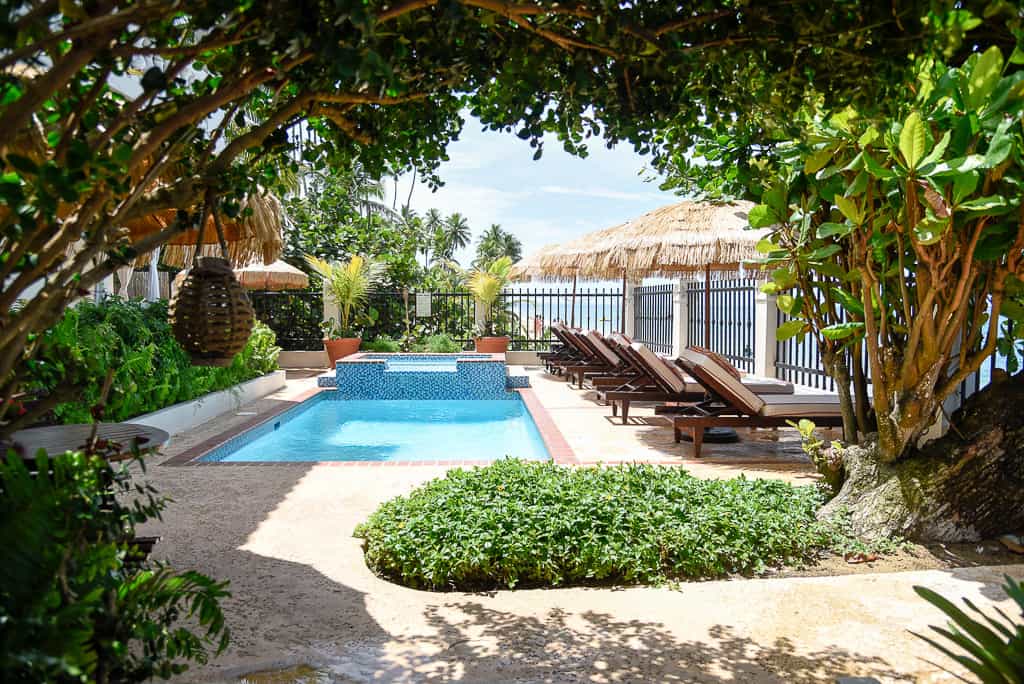 Some trips call for low key digs, and others call for oceanfront boutique hotels. Tres Sirenas is a convincing option for the latter. With its private white-washed balconies, Spanish tiles, and stunning views of the Caribbean Sea, Tres Sirenas is a lovely combination of Mediterranean meets Caribbean style.
Perfectly perched directly on Sea Beach on the south coast of Rincón, Puerto Rico, Tres Sirenas has an air of European sophistication, but still permeates the laid-back friendly vibe that Rincón is known for.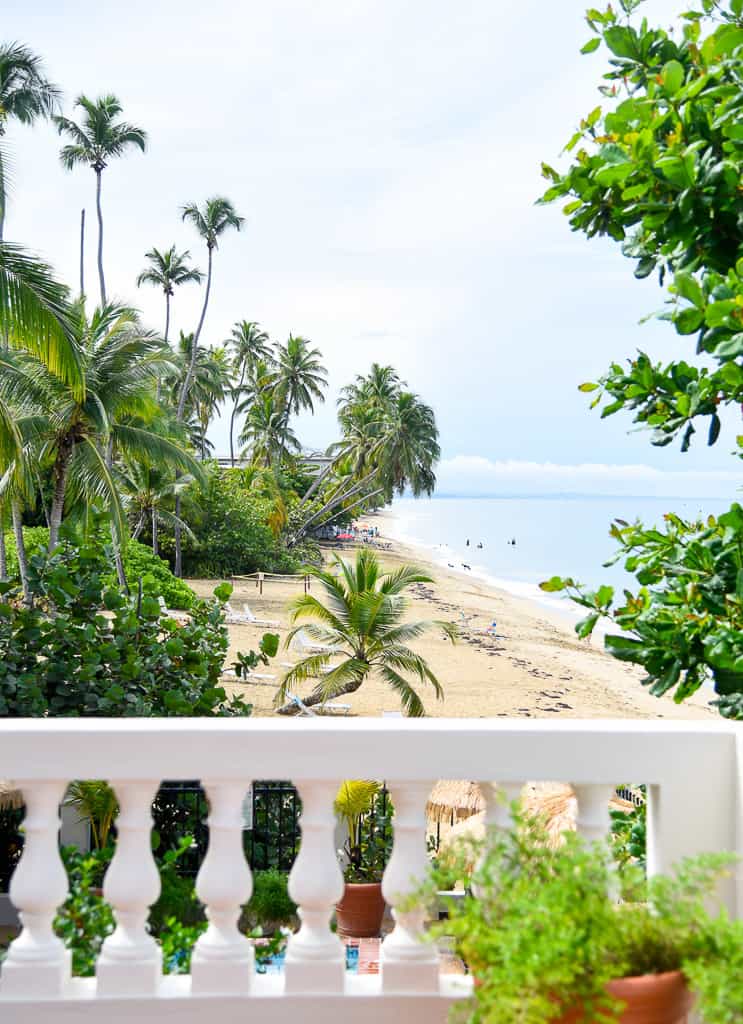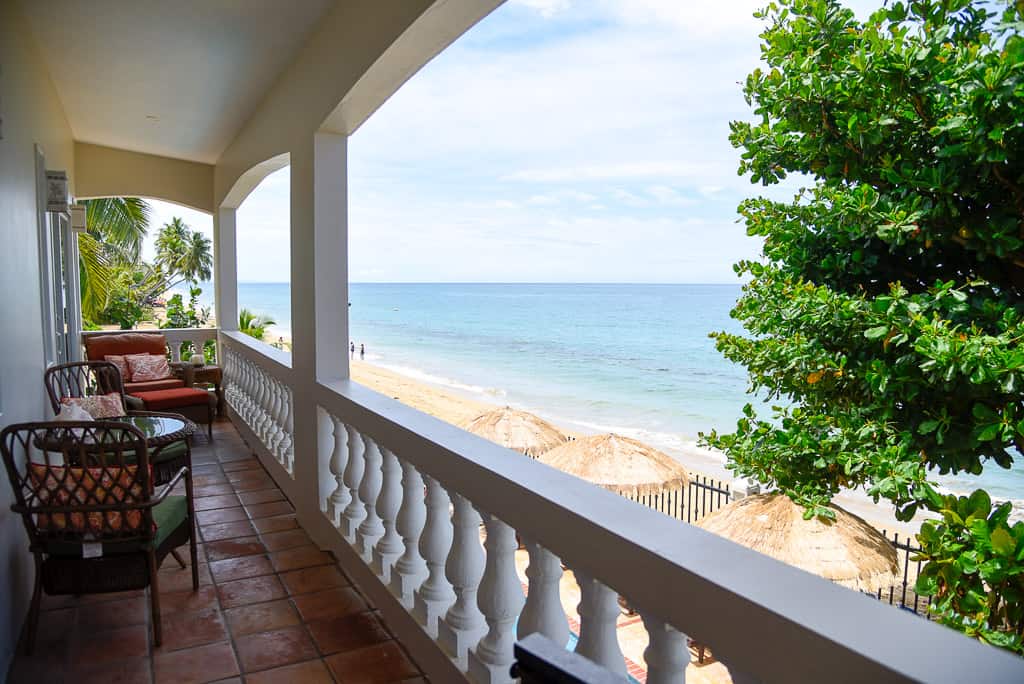 We had the pleasure of staying at Tres Sirenas on a quick surf trip earlier this year and we absolutely loved it. The owner, Lisa, and her fantastic staff make you feel like you're staying with good friends, and the location can't be beat. No matter which room you're staying in, you're about 10 steps from your feet in the sand. It's heaven.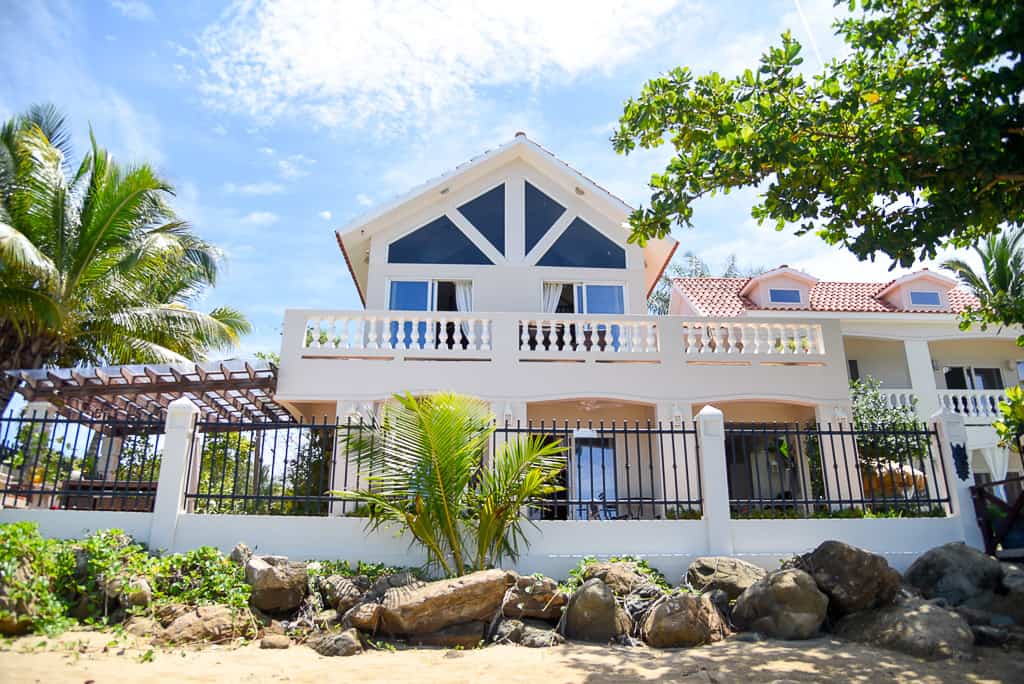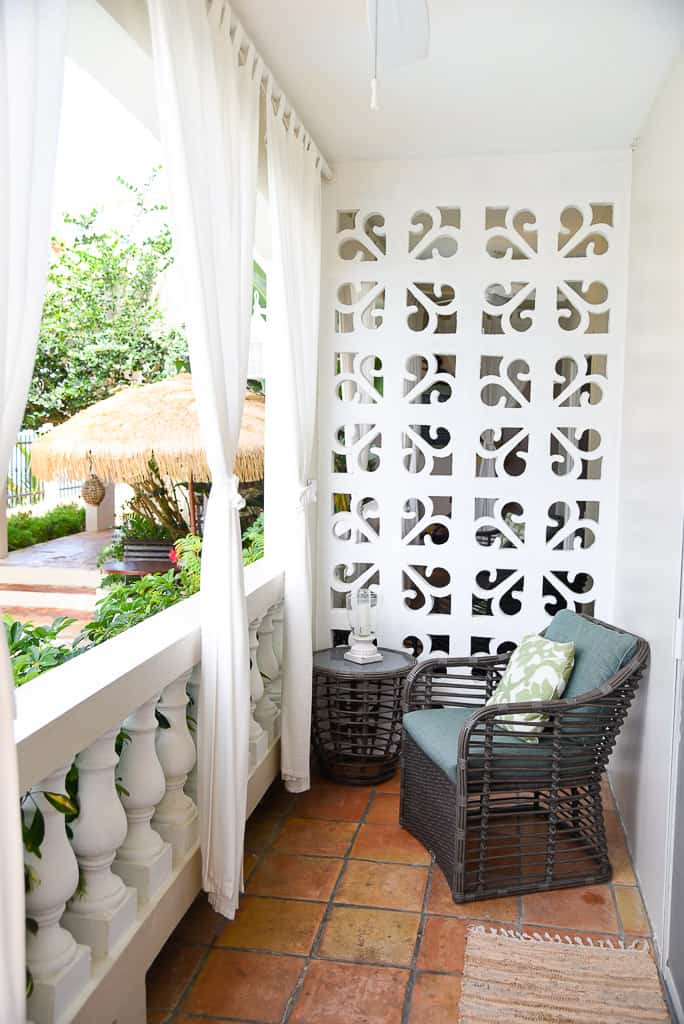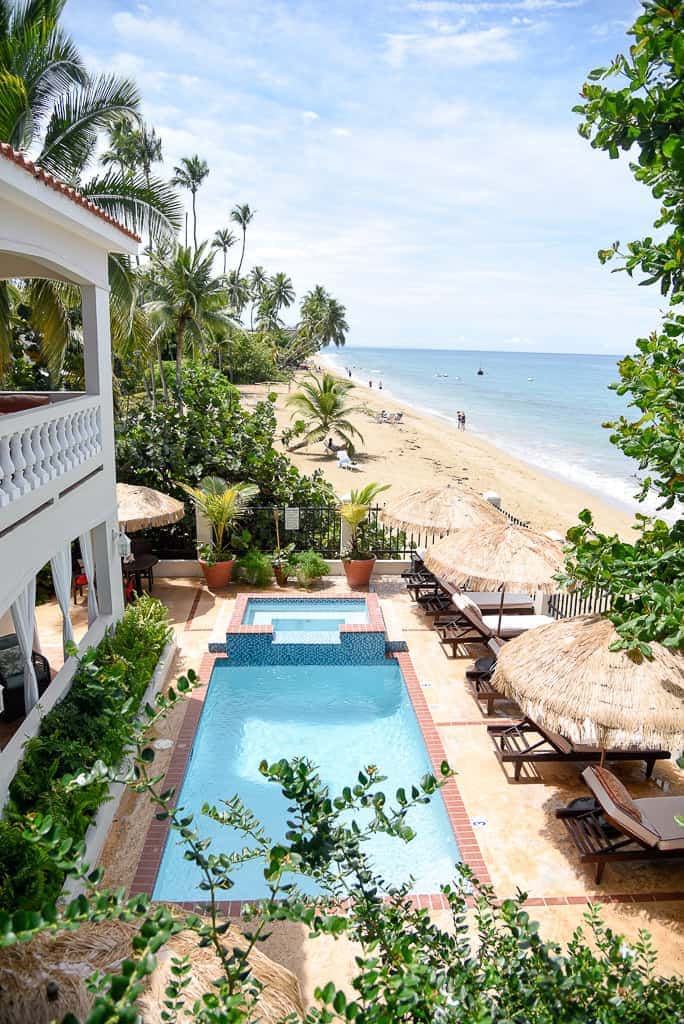 With five lovely rooms, Tres Sirenas is ideal for a quiet romantic getaway, and it'll also earn you major points if your partner doesn't surf. That's because you can enjoy the best of both worlds in Rincón–the glassy swimming beaches of the south coast, and the epic waves on the north coast.
As you probably know, the beaches near a lot of top surf destinations typically aren't very swimmable. The beach on Tres Sirenas' doorstep is always swim-friendly, even when the breaks up the street are going off in the winter. So while you're getting a taste of sweet Rincón barrels, your partner can be swimming with the turtles and lounging on the beach. It's a good deal.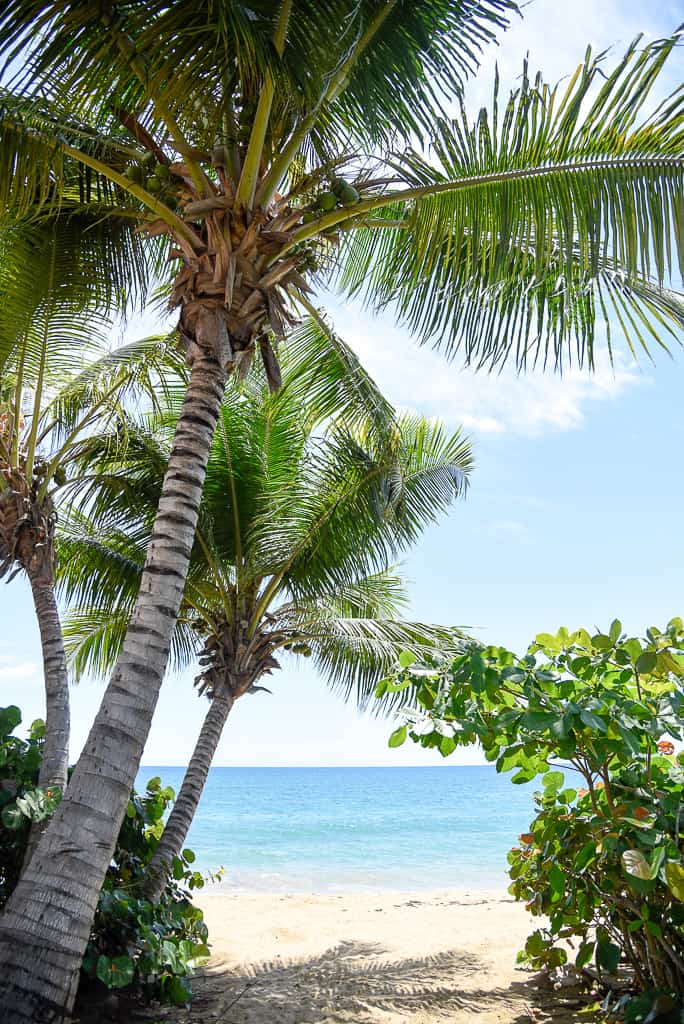 LOCATION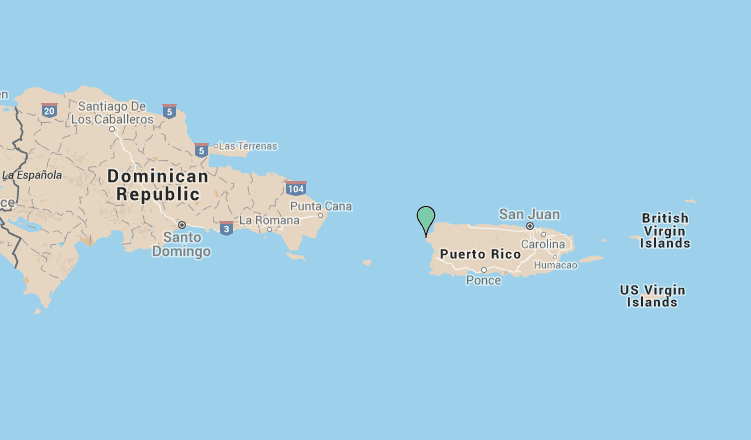 In the Northwest corner of Puerto Rico, where the Atlantic Ocean meets the Caribbean Sea, Rincón is a gem of a surf town known for its creative culture, gorgeous palm-lined beaches, and of course, lots of waves. Often called "The North Shore of the Caribbean," surfers flock to Rincón for world class surf when the currents collide between October and April.
Rincón is home to a healthy mix of sun-worshipping expats and locals who've helped make Rincón's town as lovely as its natural beauty. Delicious restaurants, food trucks, and even a brewery are sprinkled throughout the area, and there's always plenty of smiles and friendly vibes to go around. Check out our travel guide to Surfing Puerto Rico for the lowdown on surf tripping in the Rincón area.
WHAT WE LOVE
The incredible location right on the water with views from every room.
Tres Sirenas has a private intimate feeling of a boutique hotel, yet it's still casual.
Included in the rate is a delicious homemade breakfast served on your private balcony every morning at 9:00 a.m.
The convenience of being able to rent kayaks and stand up paddle boards from the inn. If you want to take one out you can be on the water in five minutes.
All rooms have kitchens or kitchenettes so you can make some coffee in the morning and stock your fridge with brewskis and snacks to accompany the amazing Puerto Rican sunsets from your veranda.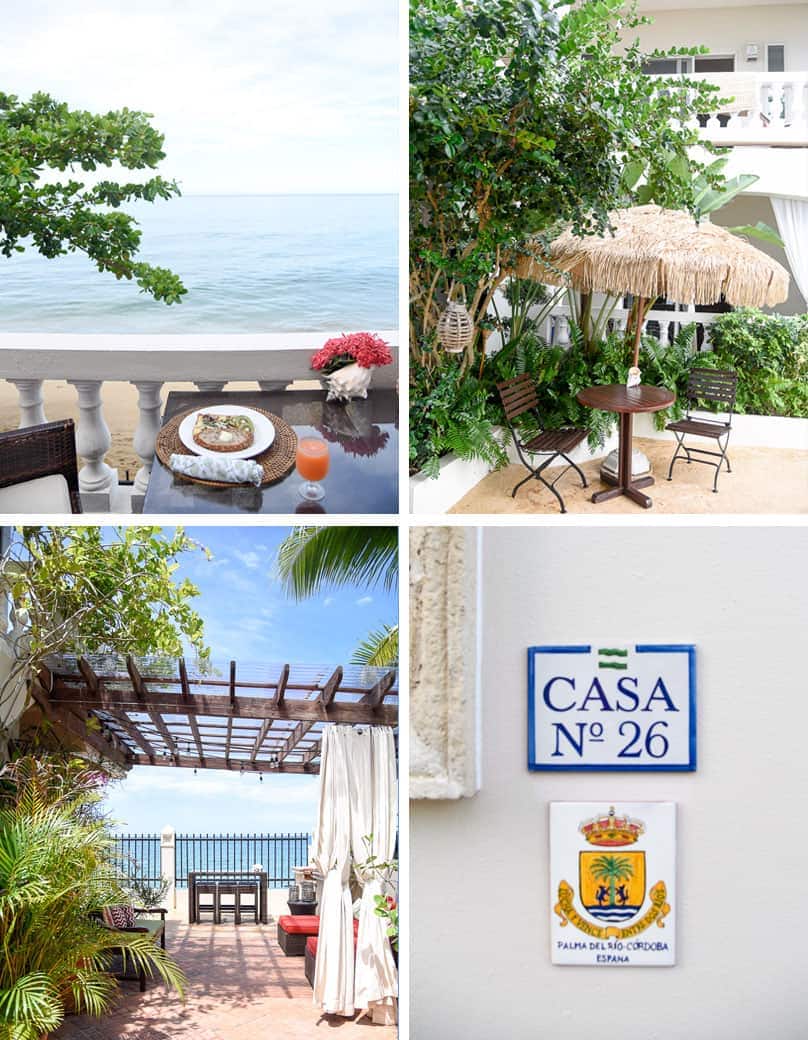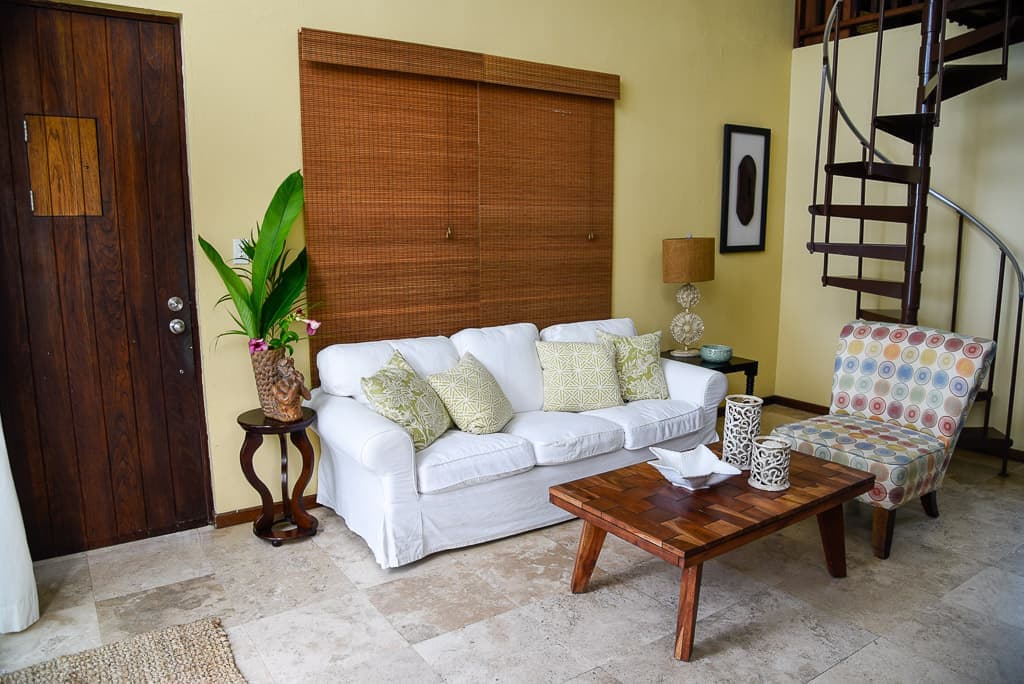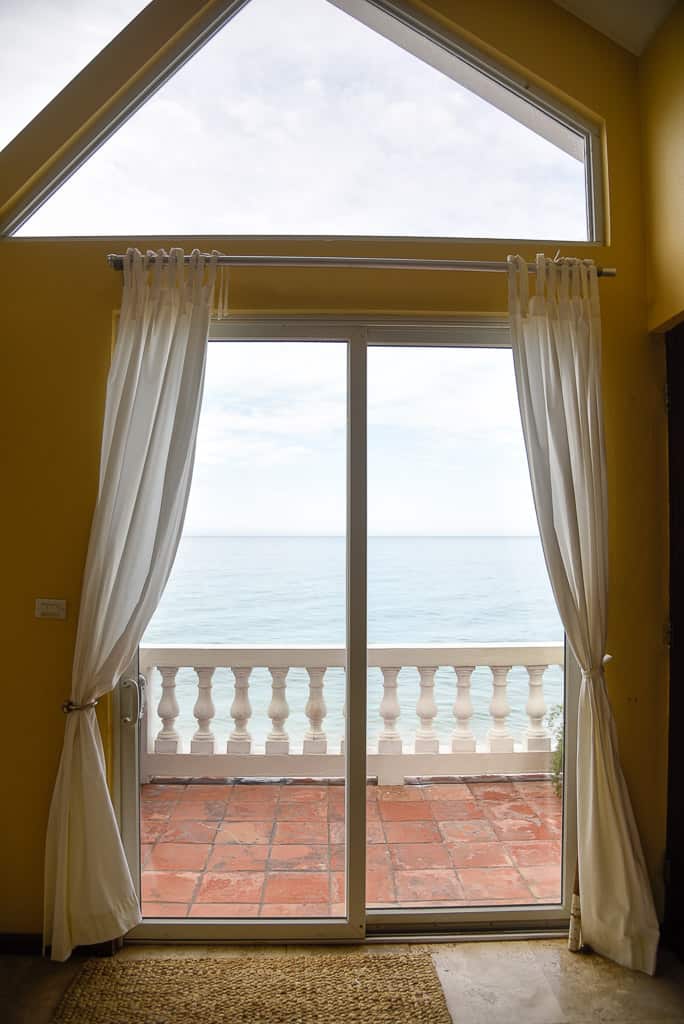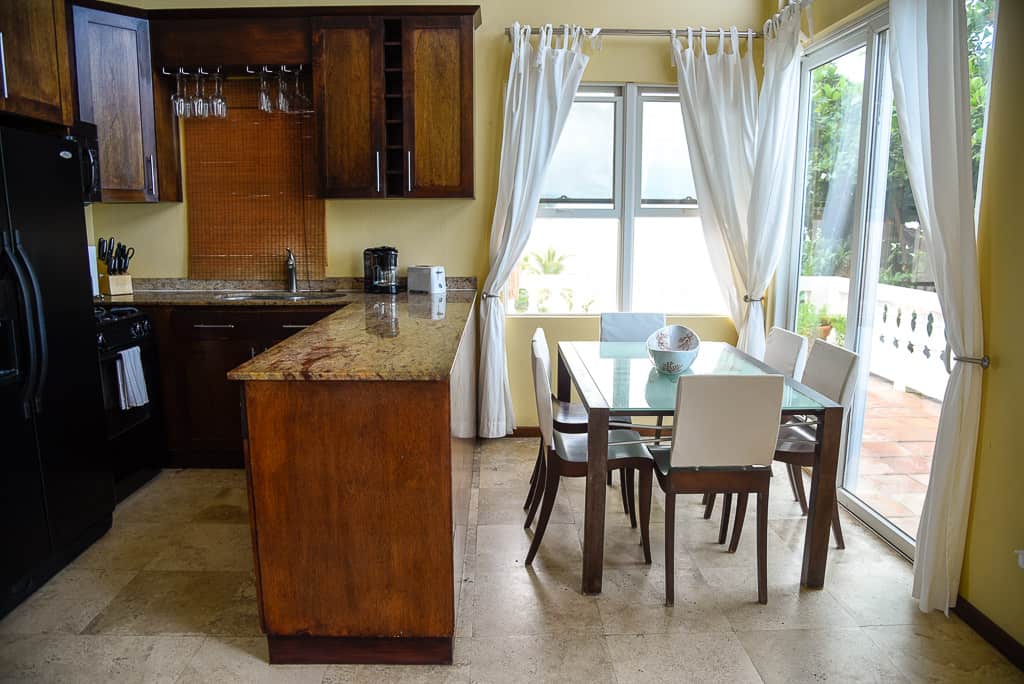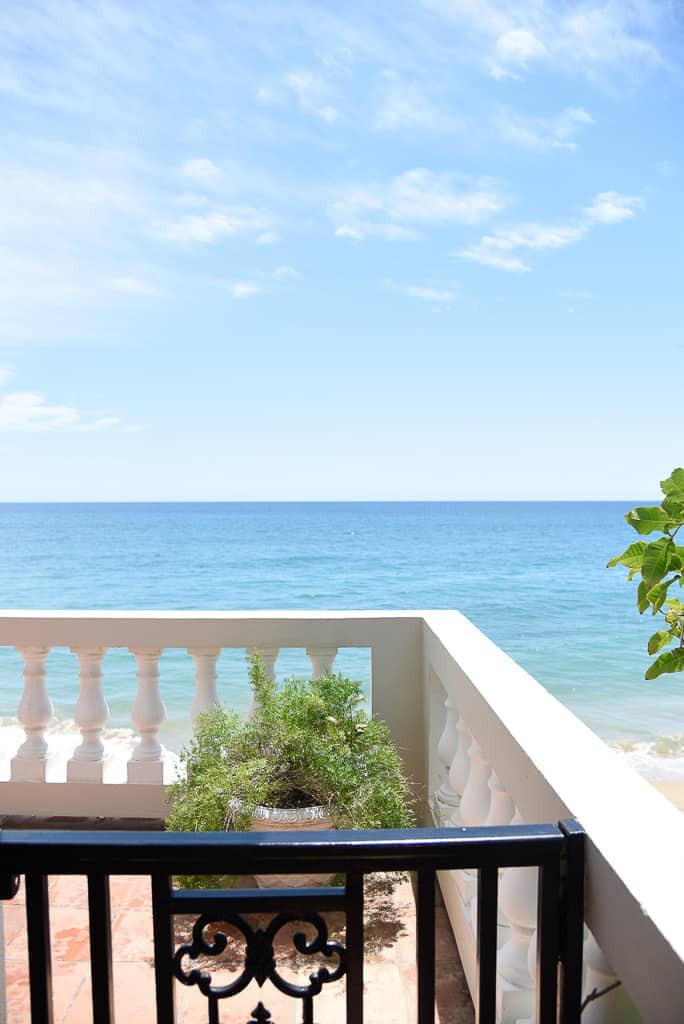 CLOSEST WAVES
Little Malibu, 1.1 miles
Tres Palmas, 1.8 miles
Maria's and Maria's Beachfront, 2.3 miles
The Point, 2.4 miles
Indicators, 2.5 miles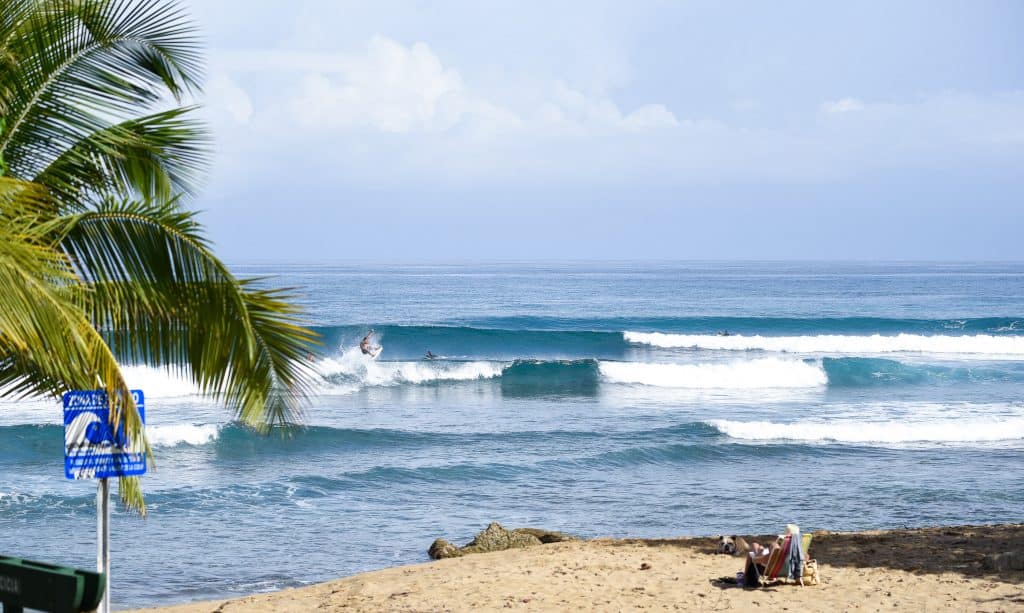 DETAILS
GETTING THERE: 
The closest airport to Rincón is Rafael Hernández Airport in Aguadilla (about a 45-minute drive).
If you can't find a flight into Aguadilla, you can fly into Luis Muñoz Marín International Airport in San Juan. Then rent a car and drive 2.5 hours to Rincón.
Whether you fly into Aguadilla or Rincón, you'll need to rent a car, as Rincón is quite spread out and there aren't many options for public transportation. A 4-wheel drive vehicle is best if you want to explore some more off-the-beaten path areas along the northwest coast.
RATES:
*Rates at Tres Sirenas are based on a 4-night minimum stay. In high season, a one-week minimum will usually apply.
LOW SEASON (September 7 – October 31)
MID SEASON (May 1 – September 6)
HIGH SEASON (November 1 – April 30)
TRES SIRENAS BEACH INN
Oceanfront Boutique Hotel in Rincón