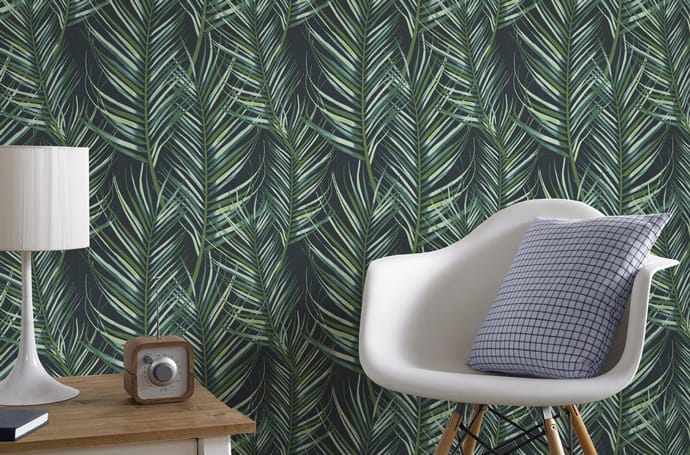 Five words: Palm leaf prints are awesome. Can you tell we're fans? There's plenty of ways to bring some tropical vibes into your home, but palms are one of my favorites. Palm leaves are so warm and inviting, and it may sound crazy, but they can work as a sort of neutral because they look great with a ton of different styles.
Of course palm prints are ideal for a beach house style, but they'll blend swimmingly with mid-century modern, bohemian, and pretty much anything else you can think of (except for Southwest- I'd advise extreme caution there).
The palm leaf prints below are bold and playful, and can be styled to go with a masculine or feminine look. The perfect home addition for the island/tropical/surf/travel lover.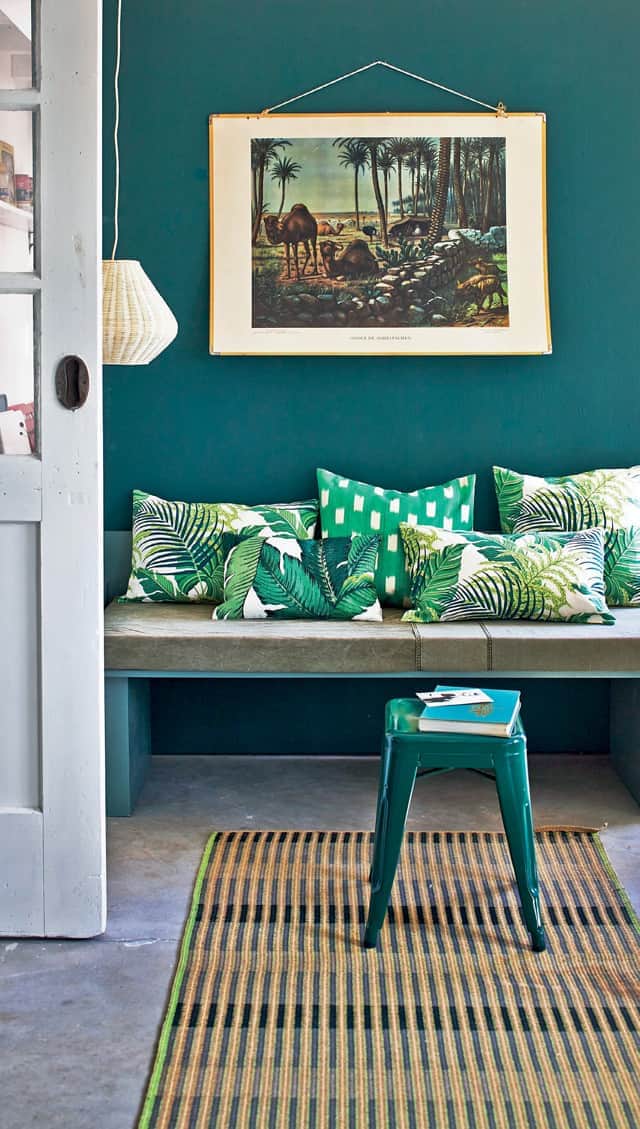 1. Palm print pillowcases + vintage oasis art + insanely gorgeous teal wall = next level reading nook. (via vtwonen)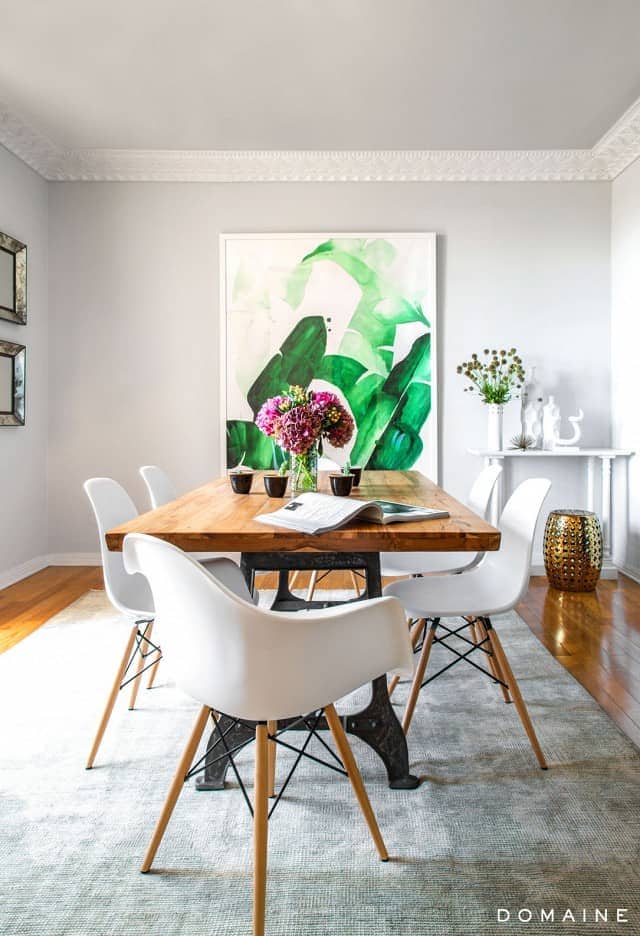 2. Love how this palm leaf print by The Aestate brightens up this neutral modern dining room. (via My Domaine)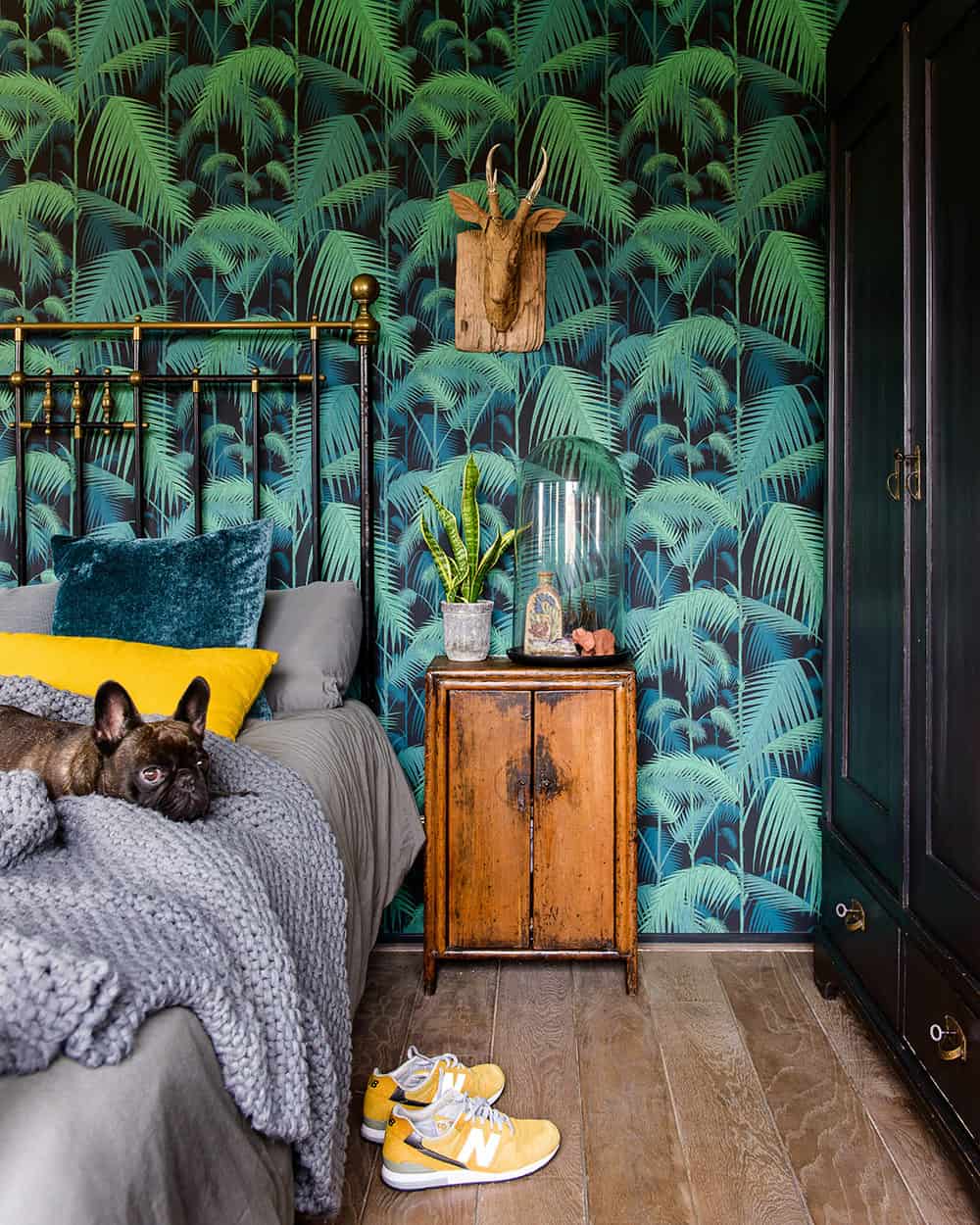 3. This "Palm Jungle" Wallpaper by Cole & Son is seriously contributing to my recent wallpaper obsession. Steal this look to get some bright colors into the mix but still have a masculine feel (Frenchie not included). (via Ronald Zijlstra Fotografie)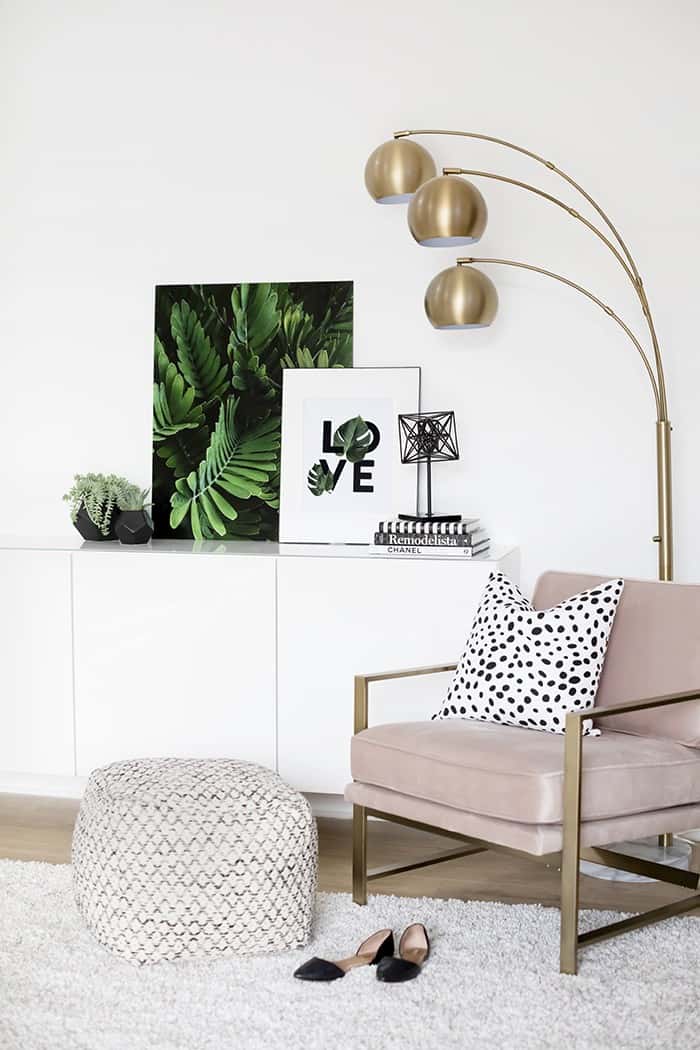 4. Literal palm leaf prints tie this sophisticated monotone scene together quite nicely. (via Shay Cochrane and Ashlee Proffitt)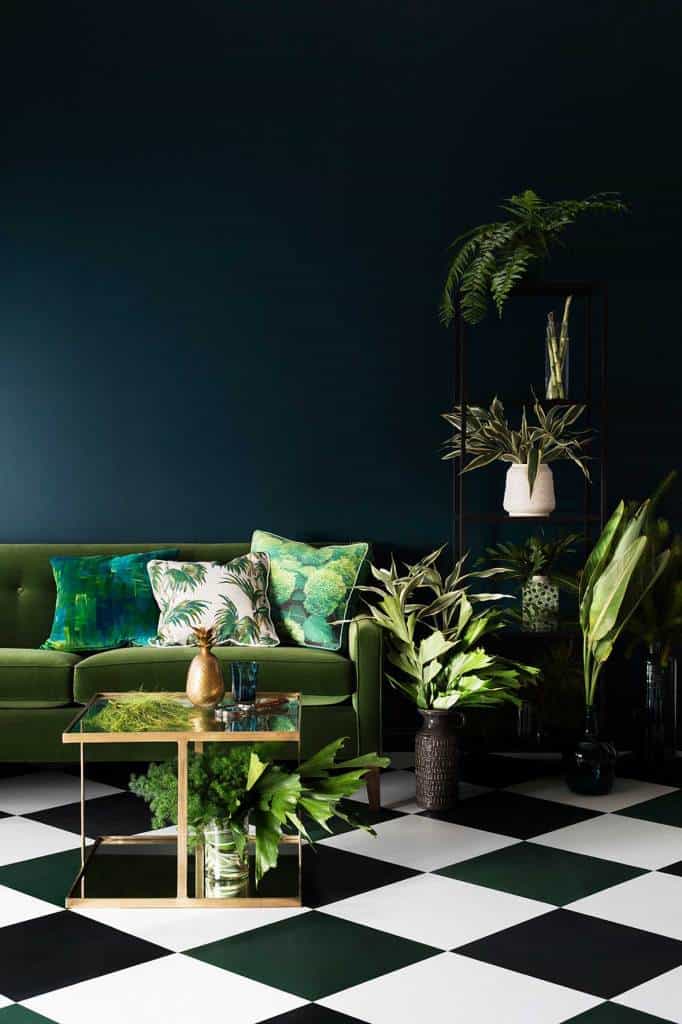 5. Note to self (and you): Teal and emerald paired with a velvet couch and palm pillows is über sexy. (via Hayme)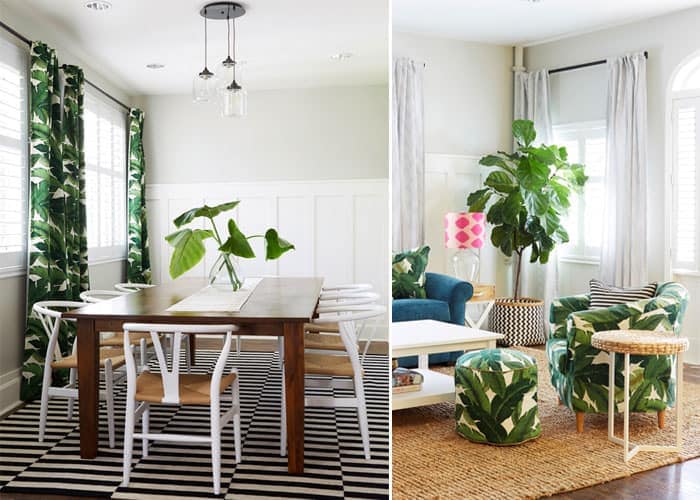 6. Black, white, and palm is a classic combo. If you want to try out the palm feel, you can rent a room here! The chic Lombardi House is a four-room hotel and event space in Hollywood.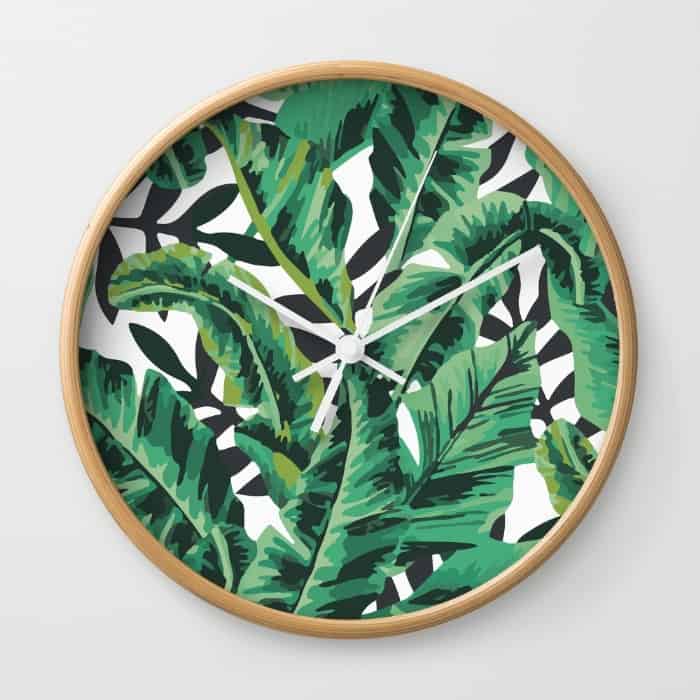 7. Dip your proverbial toe into the palm trend with this lush banana leaf clock. You can also buy pillows, iPhone cases, and other home goods in this print at Society6.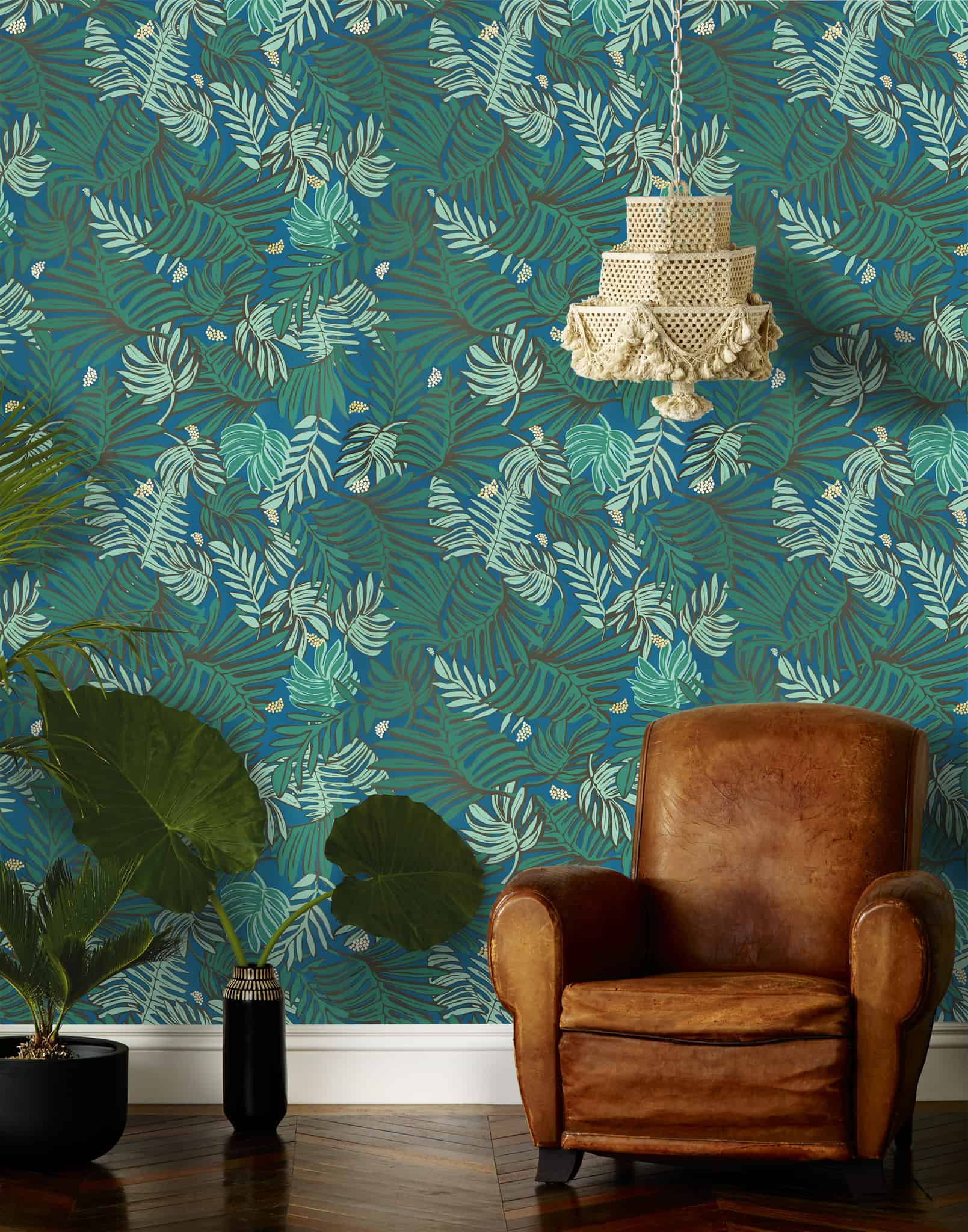 8. Bohemian plant-loving design queen Justina Blakeney of The Jungalow created this dreamy mint and teal wallpaper with Hygge & West. Add it to your list of "wallpapers to obsess over." (via Hygge & West)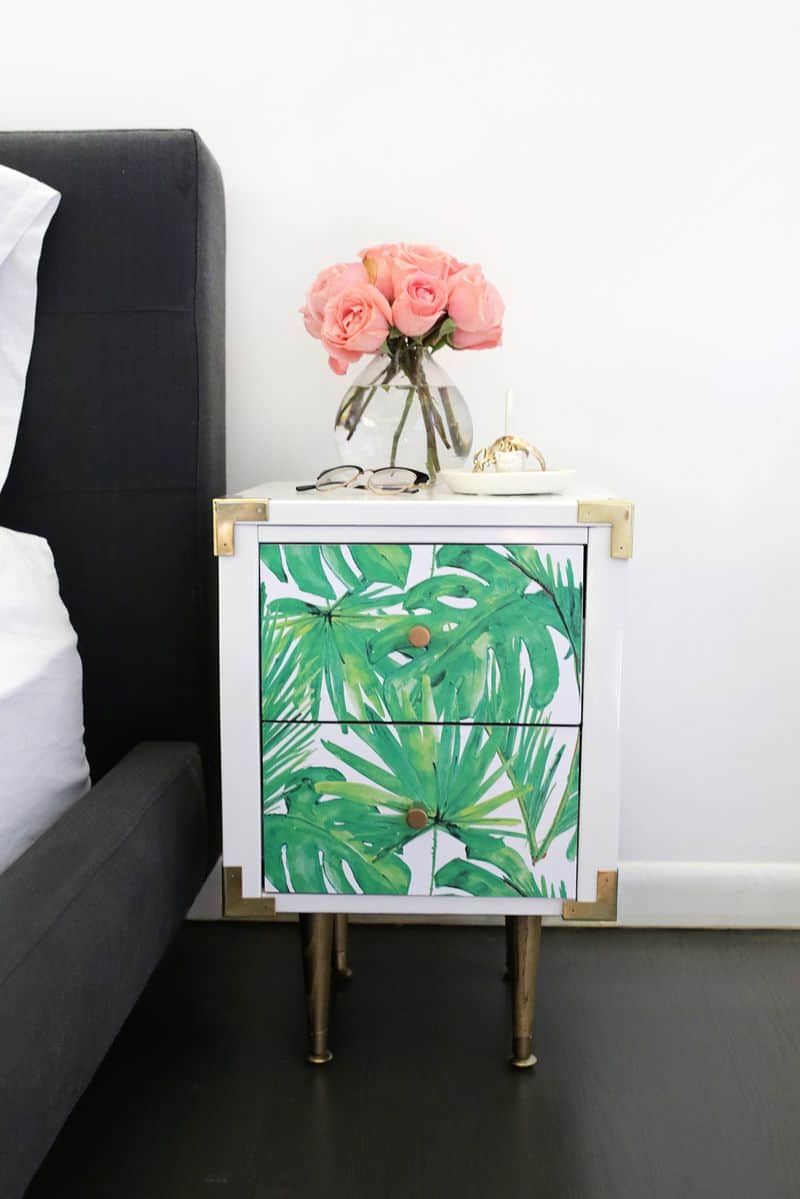 9. Going palm doesn't need to be expensive- or a big commitment. A Beautiful Mess transformed this formerly black and boring nightstand into a groovy tropical piece with some wallpaper and elbow grease. You can get the lowdown on the makeover here.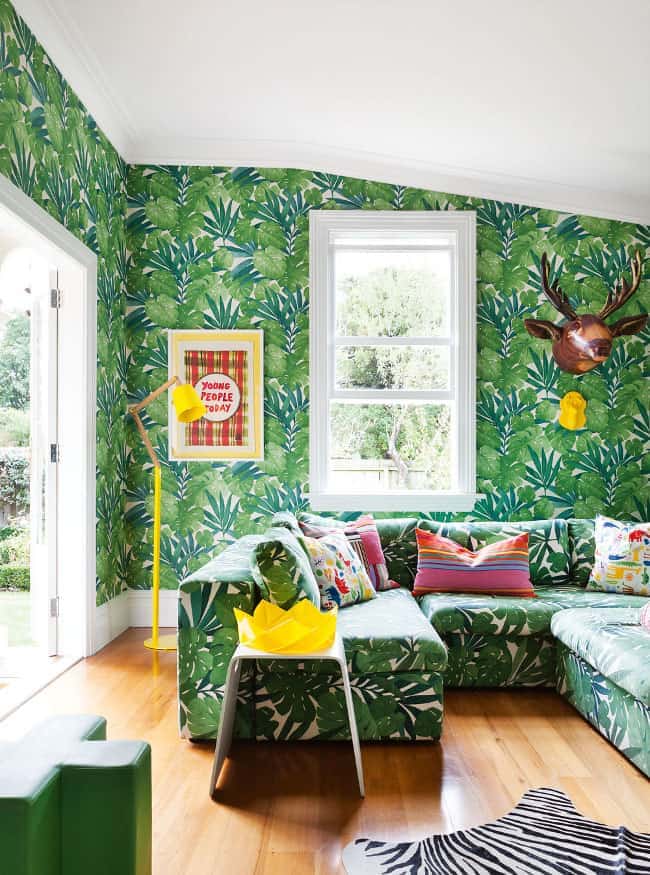 10. For those of you who are palm leaf obsessed, here you go. This is for advanced palm-ers only. When I first saw this I thought it might start to hurt your eyes if you lived here- but then, it's so fun. So over-the-top you just have to love it. Ok, you don't have to, but I think it's pretty fantastic. I don't know if I would want to do this, but holy matching palm print couch batman!- it's impressive. (via Archana)
SHOP THE LOOK