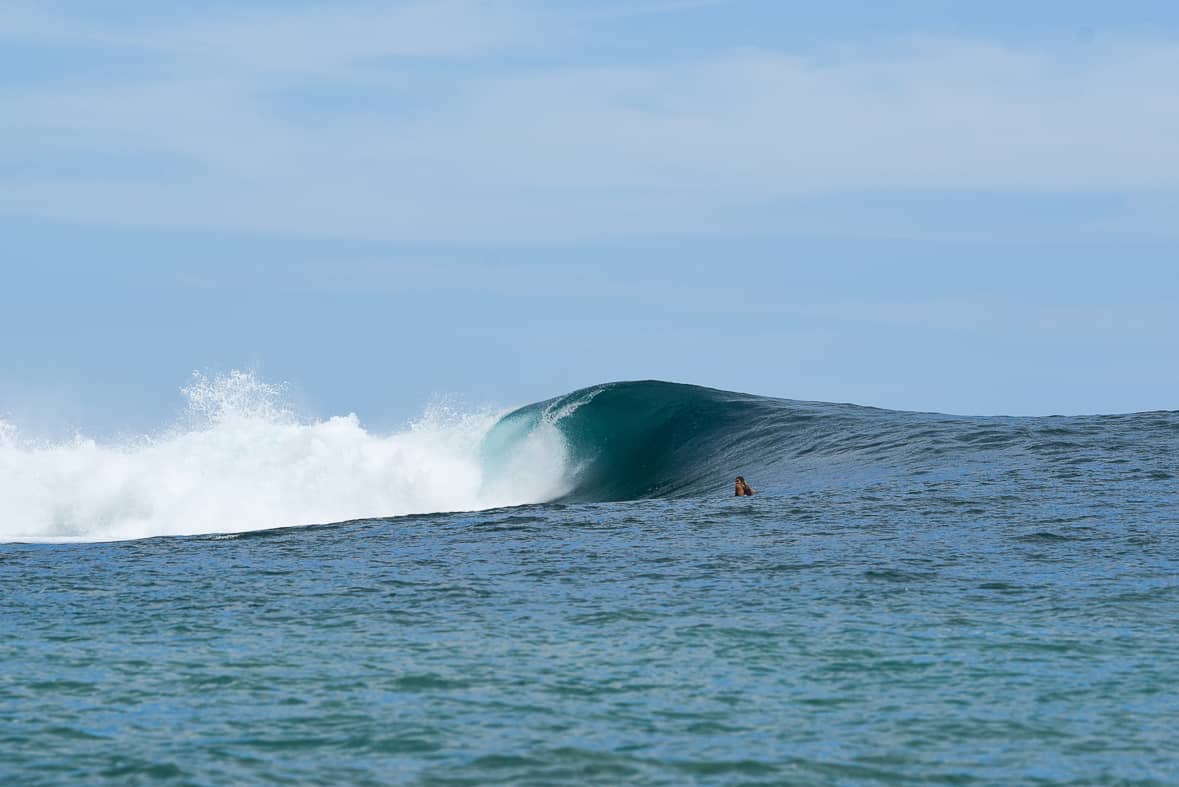 Ah, Samoa surfing… Imagine surfing in a place where the ocean looks like an aquarium beneath your feet as you glide over the coral reef. The water and air temperature are a cushy warm 85 degrees Fahrenheit (29 celsius). The pristine coast is lined with picturesque black lava rock and lush palm trees.
The crowd consists of you and only a handful of other surfers who you've probably met since there are often only a couple dozen surfers on the whole island at a time. Welcome to your unforgettable surf trip in Samoa.
There are a few surf breaks sprinkled throughout Upolu, but the majority of breaks (and the best breaks) are located off Upolu's south coast and best accessed by boat.
During our 3-week trip in Samoa, we stayed at multiple places on the island, but our favorite was definitely Sinalei Reef Resort.
Sinalei is a luxury beachfront hotel on Upolu's south coast, located a mere 5-minute boat ride from some of the best breaks on the island. It also happens to be one of the best resorts on the island. Just sayin'. If you can swing it, we highly recommend it. Anyway, on to our picks for the top breaks in Samoa!
COCONUTS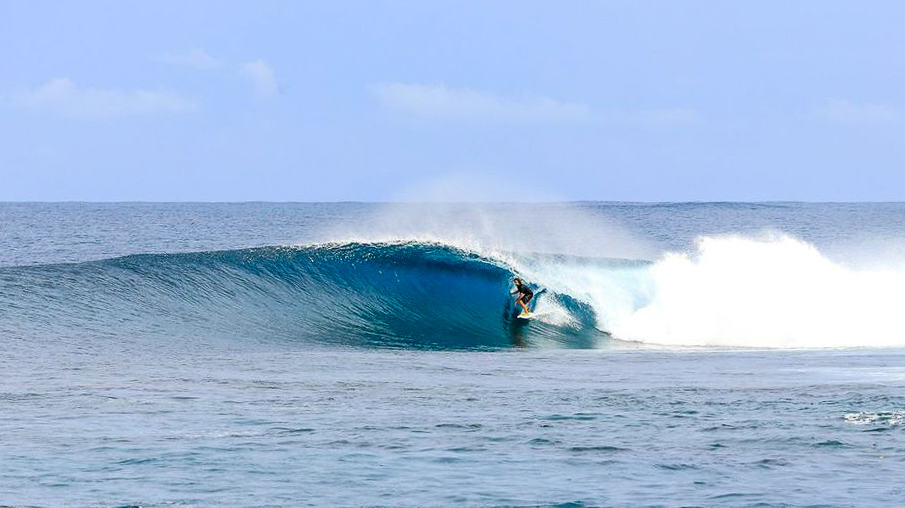 Directly out in front of Sinalei Reef Resort you can keep a watchful eye on Coconuts, a solid fast hollow outer reef right-hander. Coconuts needs a decent size SW swell (3ft) and NE wind to do its thing. And if it does, you'll be in for some incredible rides.
Coconuts can get double to triple overhead on a big swell. You can paddle to it if you're used to epic paddles (~900 yards offshore), but might as well save your energy for catching waves and hop a quick boat ride out.
WACKAS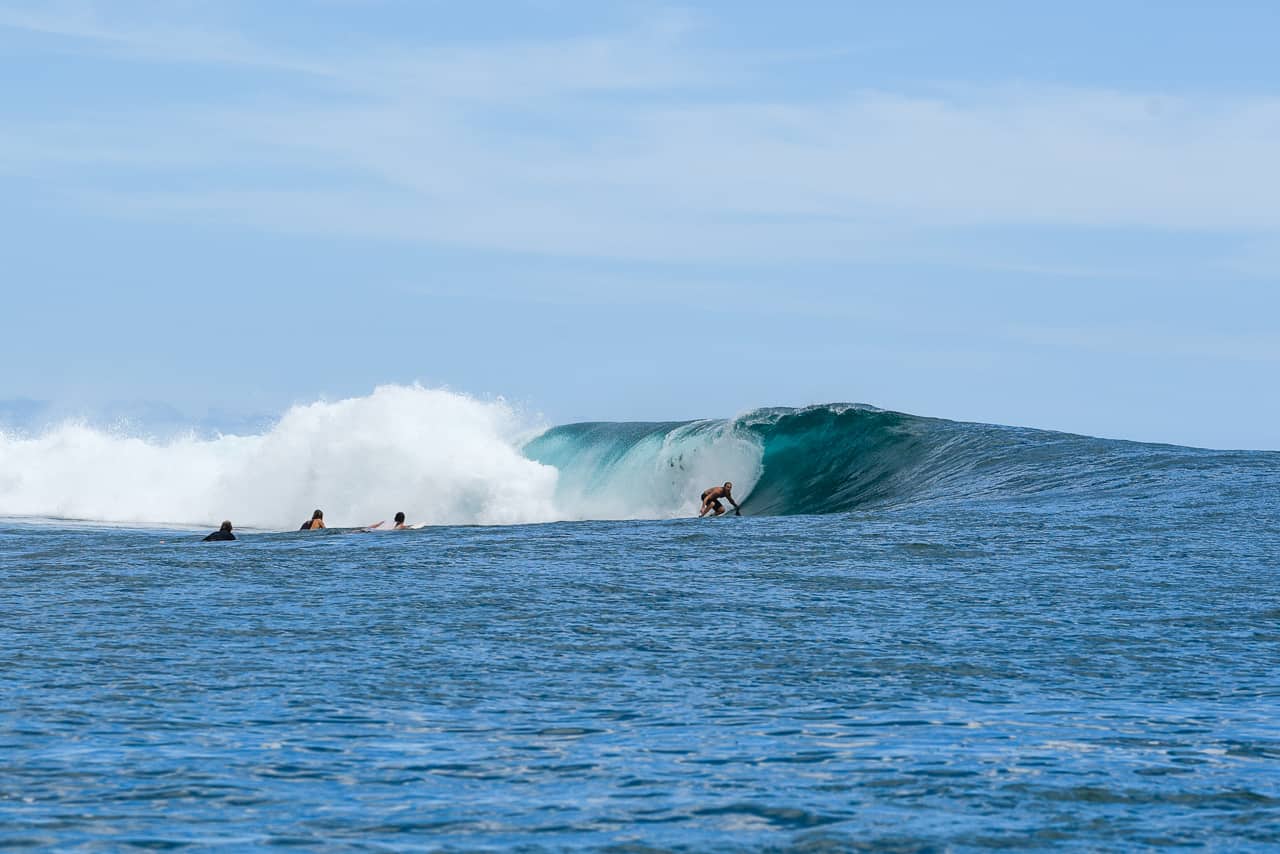 Another outer reef left-hand break commonly known as Wackas, is very close. Wackas is a 5-8 minute boat ride southwest from the beach by Sinalei. Sinalei will likely put you in touch with their preferred surf guide and boat operator, Manoa Tours, to get you out there.
There's often something to surf at Wackas and it is a wave of many faces. When it's under head high, it can be a fun wackable thing, and when it starts to get overhead, it becomes a fast throaty barrel. At double overhead on up you might get a glimpse of its heavier mini Teahupo'o impression.
BOULDERS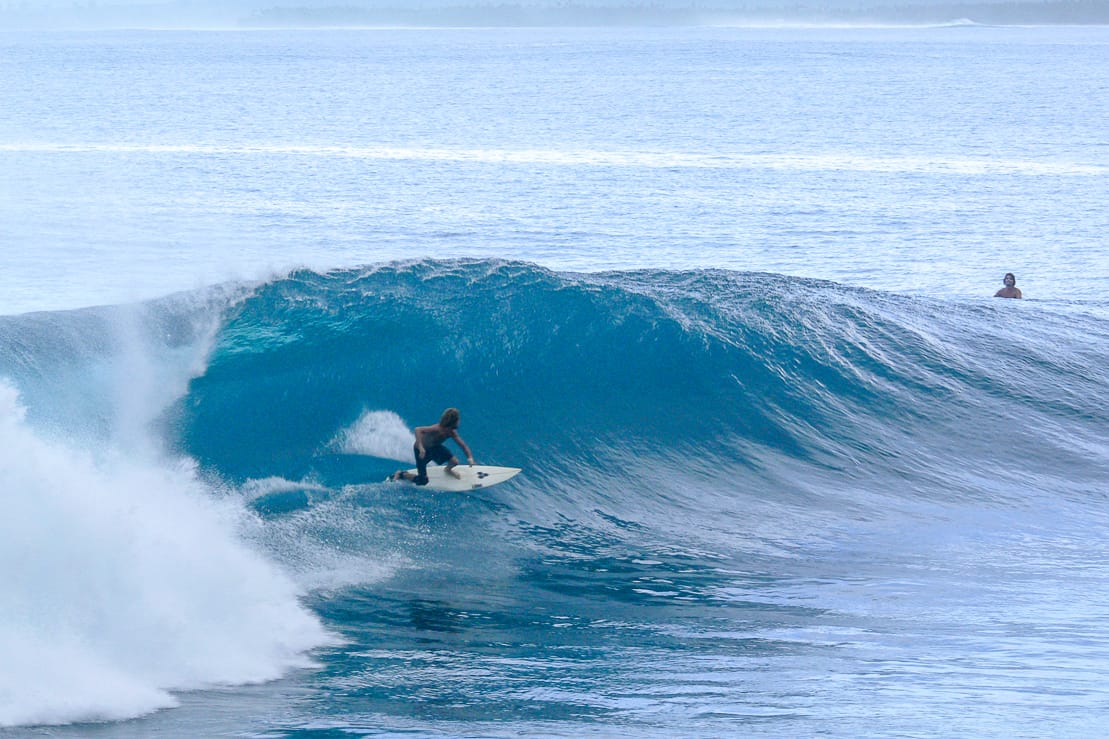 Venturing to the east on a 10-12 minute boat ride you'll find yourself among one of Samoa's bigger wave spots, Boulders. It needs a bigger south swell to show its face. But when it shows its face, it could very well be in the 2-4 times overhead range so bring the right equipment and be sure to eat your Wheaties that day!
NU'SUSAFE'E ISLAND (DEVIL'S ISLAND)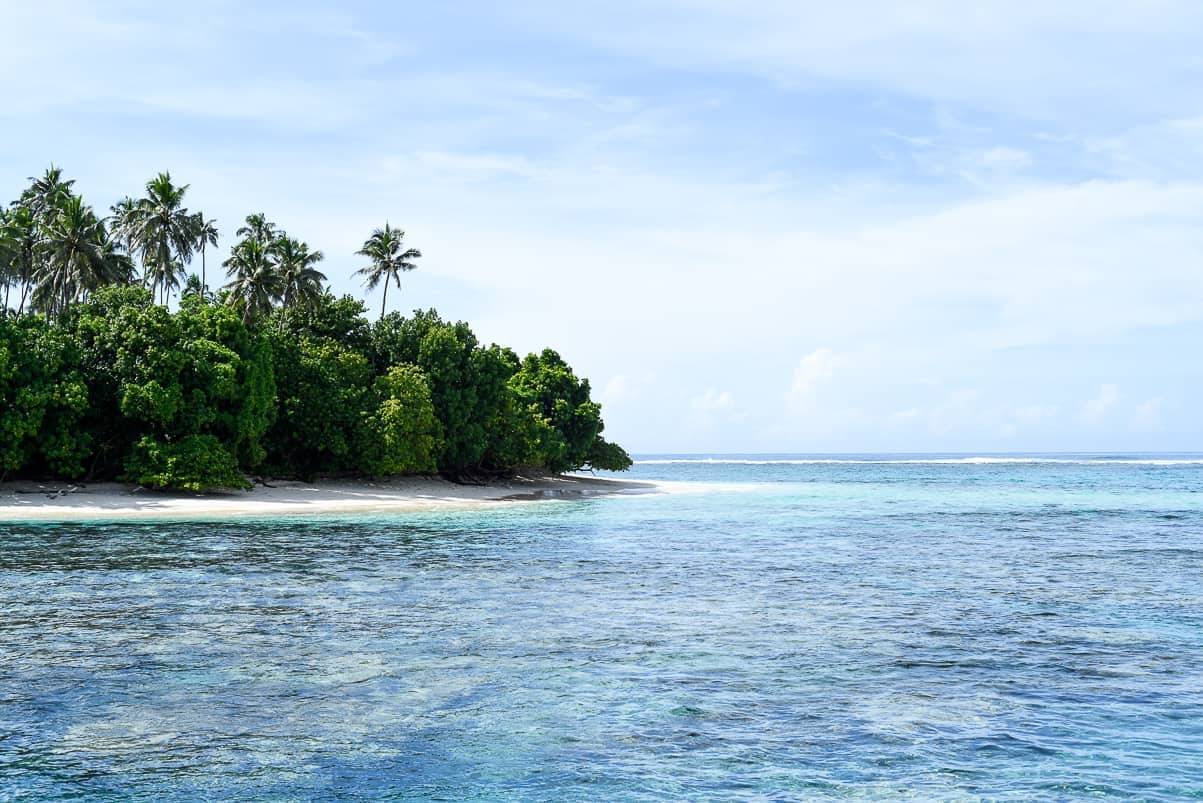 Hoping to score some empty surf off a tiny uninhabited island? You might get lucky if there's some SE swell in the water. Just continue east on the south coast of Upolu from Sinalei Reef Resort to Nu'usafe'e Island (AKA Devil's Island).
Devil's Island is yet another left-hand barreling reef break that can handle bigger swells, but it can dish out head high perfection on the smaller days too. Is it a right you're seeking? A short trip to the other side of the island is Tafatafa, a reeling right-hand barrel.
TIAVEA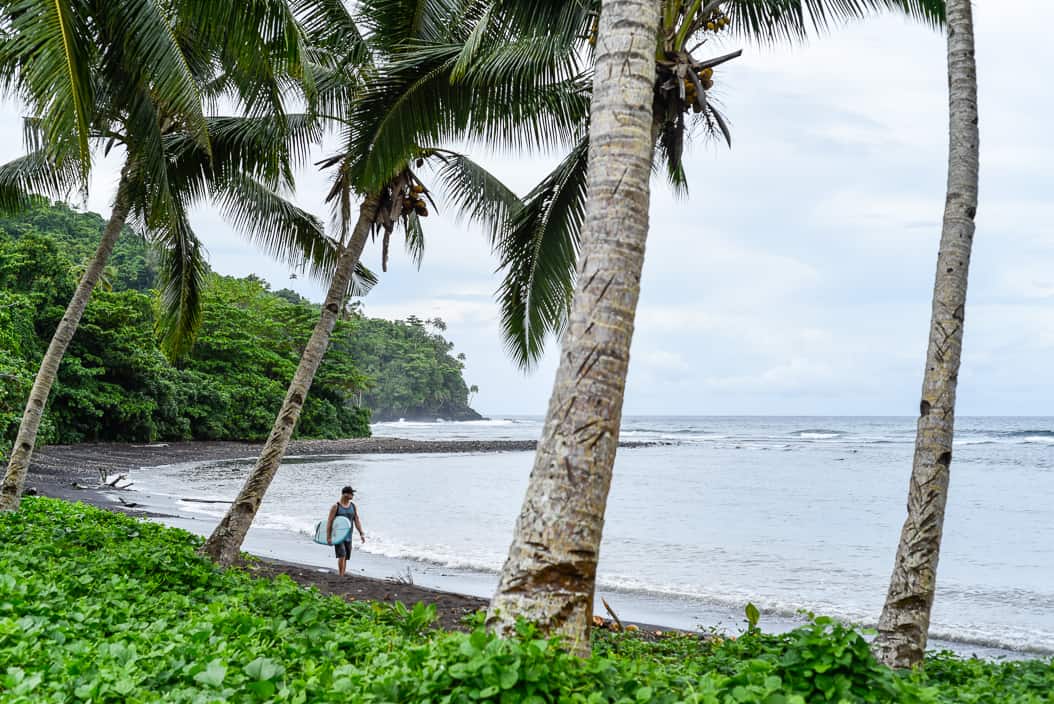 No surf on the south side of the island? No problem. Just an hour drive to the Northeast side of Upolu is Tiavea village. You need a 4×4 to get down the bumpy mountain road and it's a bit tricky with paying fees to local villages for access, so we highly recommend you go with a guide. And once again, Sinalei and Manoa Tours will have you covered.
Tiavea has a few different breaks on offer. Farthest out and to the right is a heavy barreling right-hander which needs some size to work. You can pick off some less common lefts here too.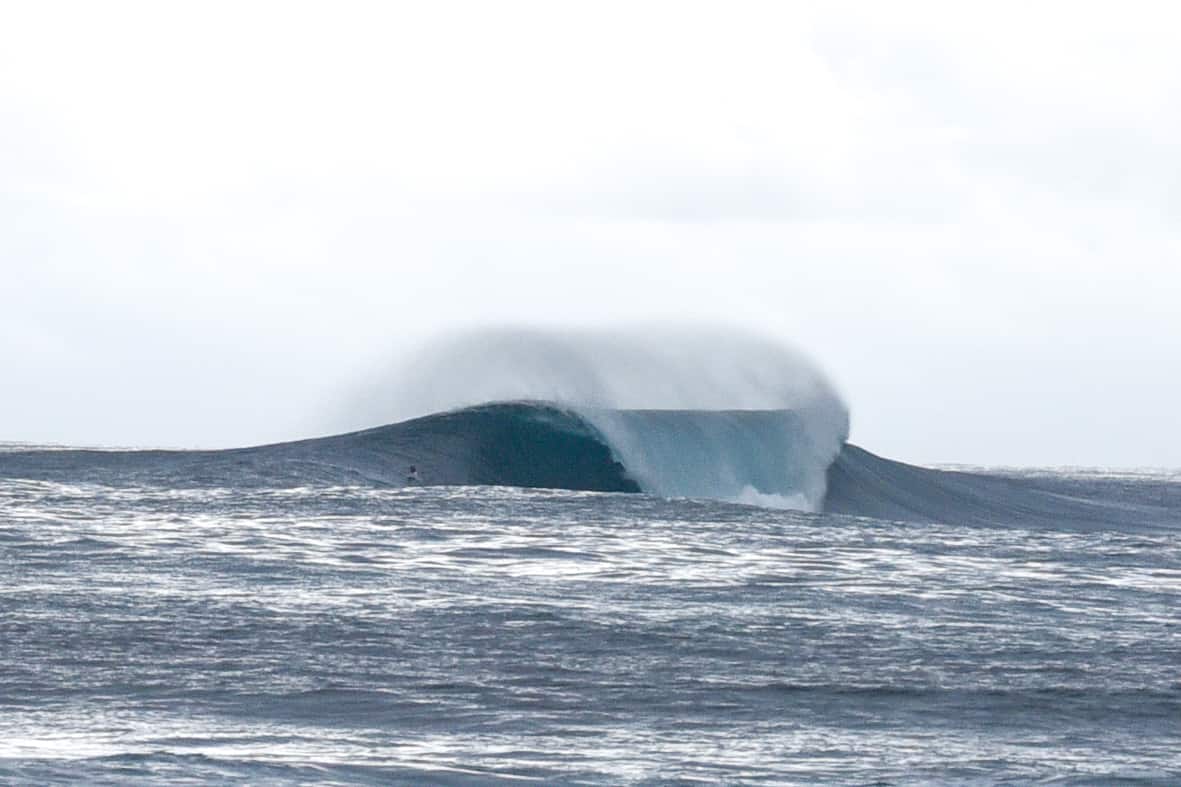 In front of the river mouth is a perfect playful A-frame offering short draining barrels and rippable faces in either direction, works on all tides and doesn't need much swell.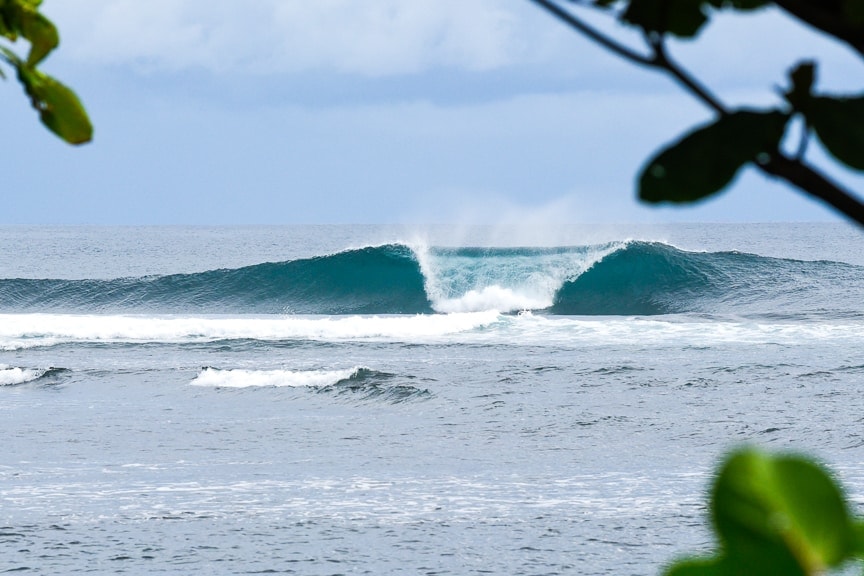 To the left is a left-hand reef breaking off the point with some challenging but epic barrels on a lower tide. Pack a lunch and make a day out it when the north swells are rolling in!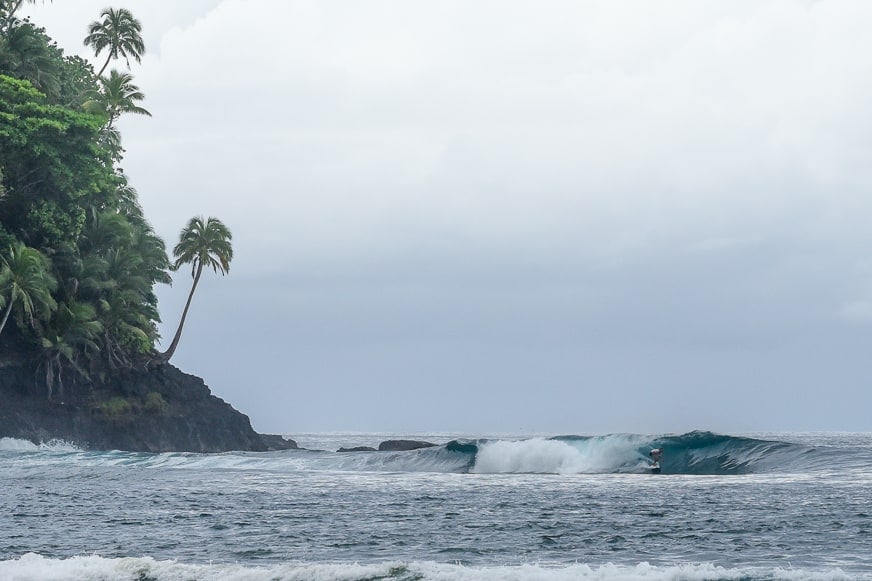 As with many islands in the South Pacific, most all of Samoa's surf breaks are over coral or rocky reef. And while every swell is different in size, shape, and power, most of the waves in Samoa are hollow and break over shallow reef. They also tend to pack a punch. This reality makes them best suited for more experienced surfers, although with the help of a surf guide you could definitely score some appropriate waves for most any skill level.
So there you have it folks, some of the top Samoa surfing spots on Upolu. Hope you score some good waves and have an epic trip! It can easily happen with a little planning and some proper guidance.
For the lowdown on surf tripping in Samoa, check out our

guide to Surfing Samoa

>>