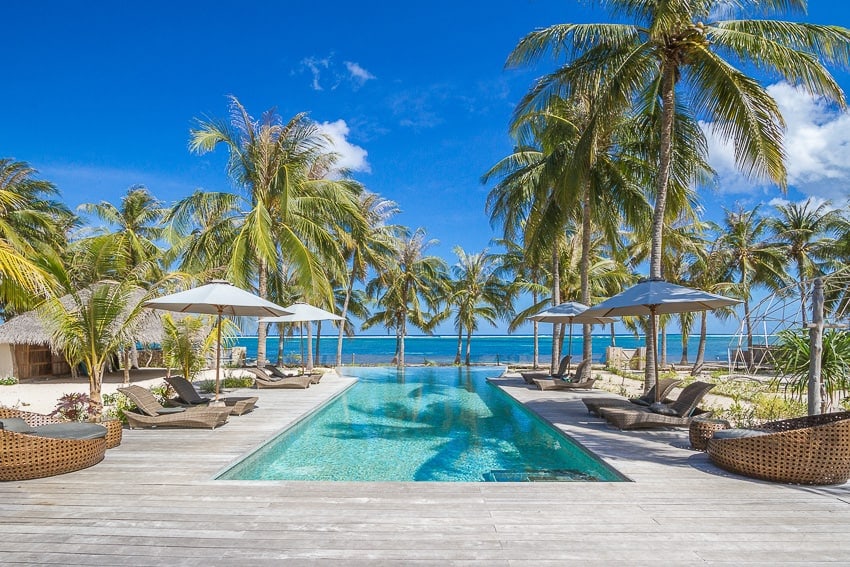 Seed Resort is an eco-friendly island-chic surf resort on the stunning island of Rote, Indonesia.
This sustainable and thoughtfully-designed boutique hotel sits at the doorstep of the most renowned wave of the region, T-Land or 'Besialu' to the locals. This long left reef break is a beaut and has a solid reputation as one of the longest and most consistent waves in Indonesia. There are also a half dozen other epic waves on offer around Rote and others on neighboring islands as well.
When you're not getting barrelled out front, explore the pristine natural beauty of the island or opt for one of Seed Resort's many activities. Take a boat trip, go snorkeling, kayaking, paddleboarding, practice yoga, or simply relax on the resort's gorgeous property.
With a white-sand beach, sparkling infinity pool, and a private patio at your bungalow, you'll find it easy to slow down and settle into paradise.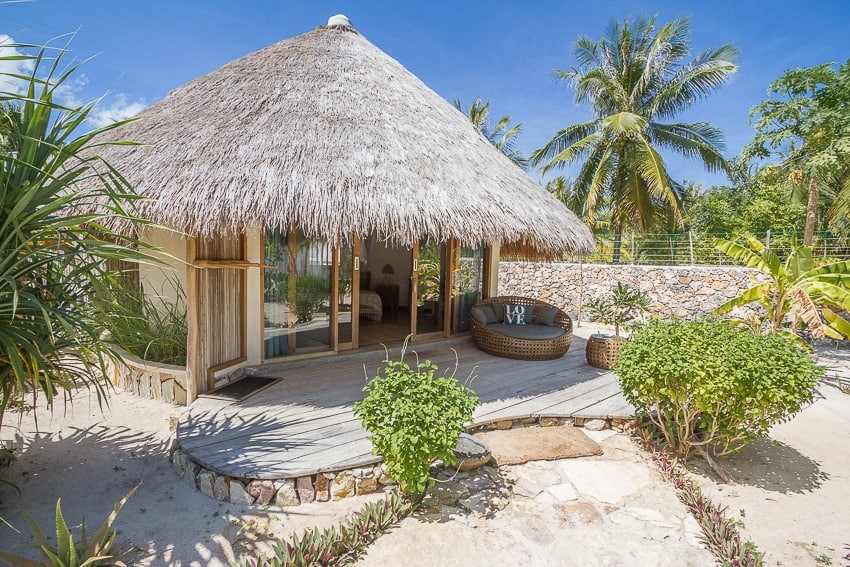 Your home for your stay will be one of nine picture-perfect bungalows with traditional palm-thatched roofing and private outdoor bathrooms that are so spacious they include a private garden full of tropical plants with hammocks.
Bottom line: If you're into beautiful quiet hideaways with great surf, healthy food, and chill vibes, this place is your jam.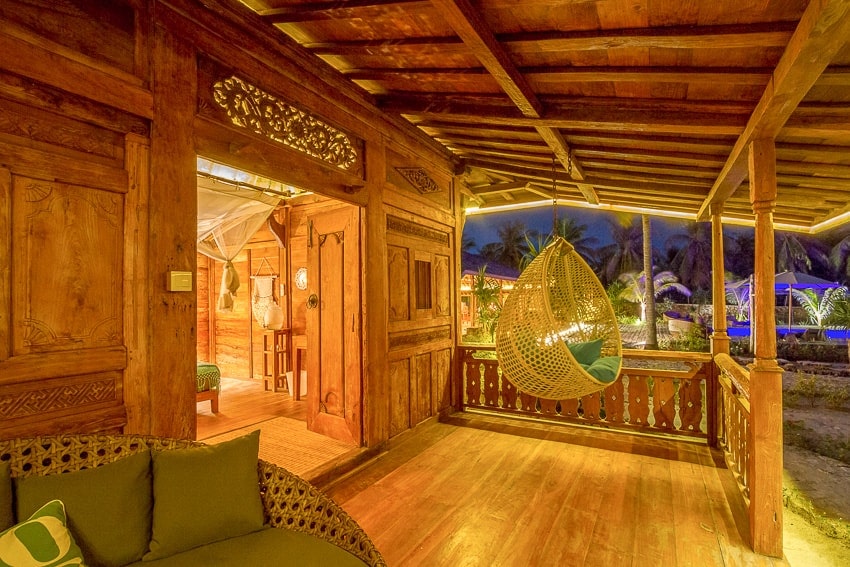 THE SKINNY
LOCATION: Rote Island, Indonesia
CLOSEST AIRPORT: David Constantijn Saudale Airport Rote
PROPERTY TYPE: Boutique Beach Resort
PROPERTY SIZE & STYLE: 9 private bungalows (and 5 boutique rooms coming soon)
FAMILY FRIENDLY: Yes
WATER TEMP: Average water temperature throughout the year is 28°C (83°F)
PEAK SURF SEASON: April to November
SHOULDER SURF SEASON: March/April & October/November
OFF SEASON: December to March
SURF EXPERIENCE: Beginner to Advanced
INSTAGRAM: @seedresort
PRICING: $180 – $450 per room